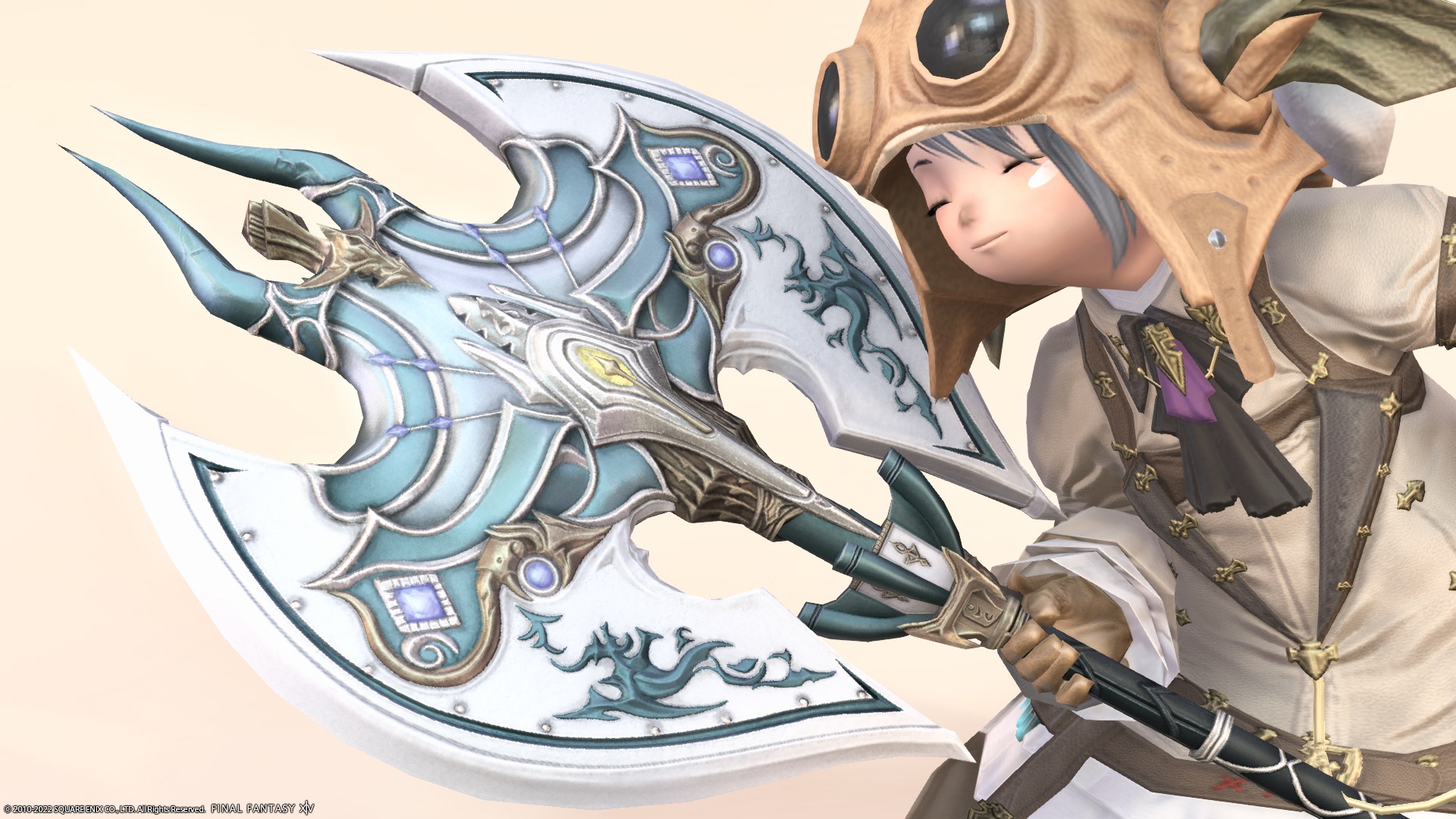 This is a record of the warrior's fashionable weapon "Moonward War Axe".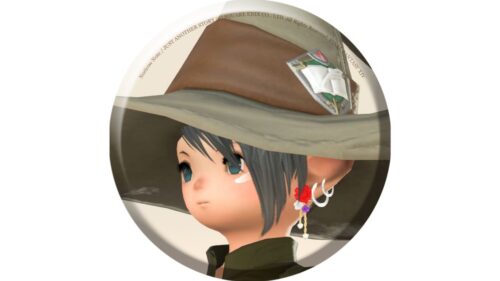 norirow
Wow, it's a beautiful axe.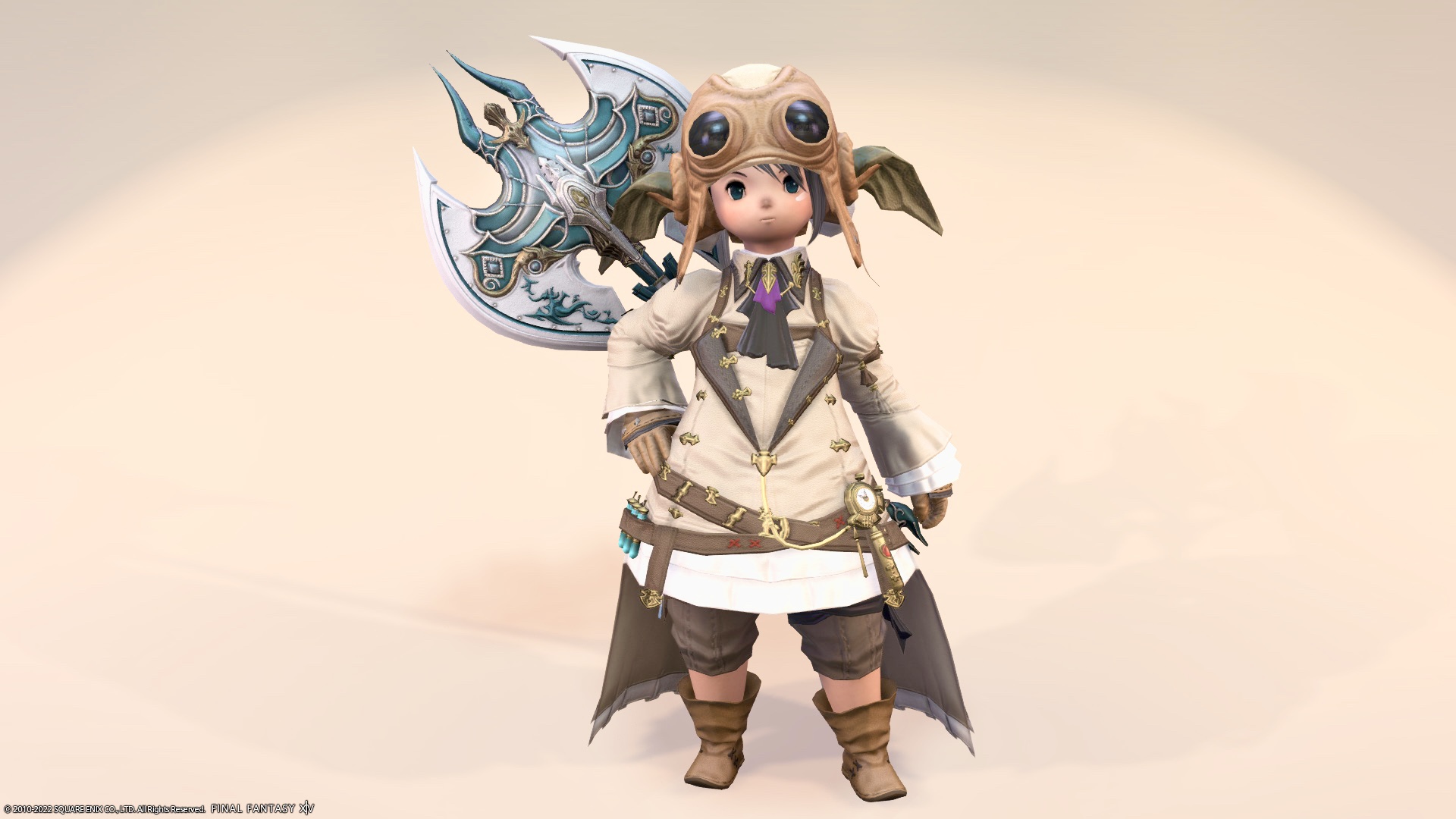 It's more like a decoration than a weapon.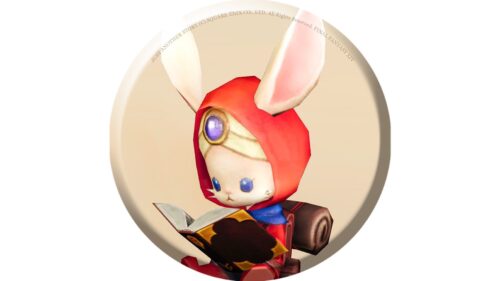 namingway
Is it a dragon motif? There is something like a horn and a relief like a dragon on the blade.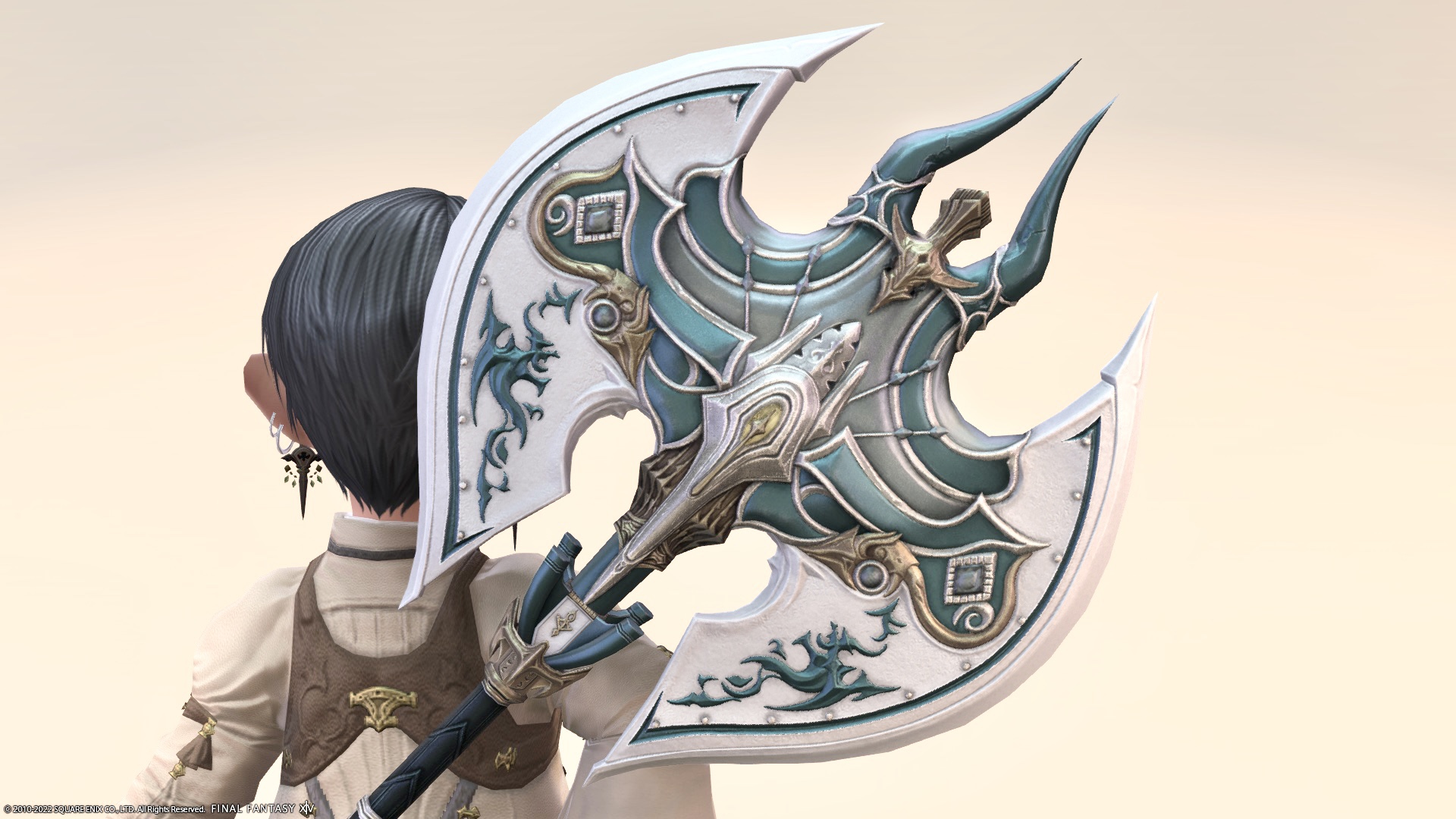 Jewels are also embedded in the design, which seems to be quite luxurious.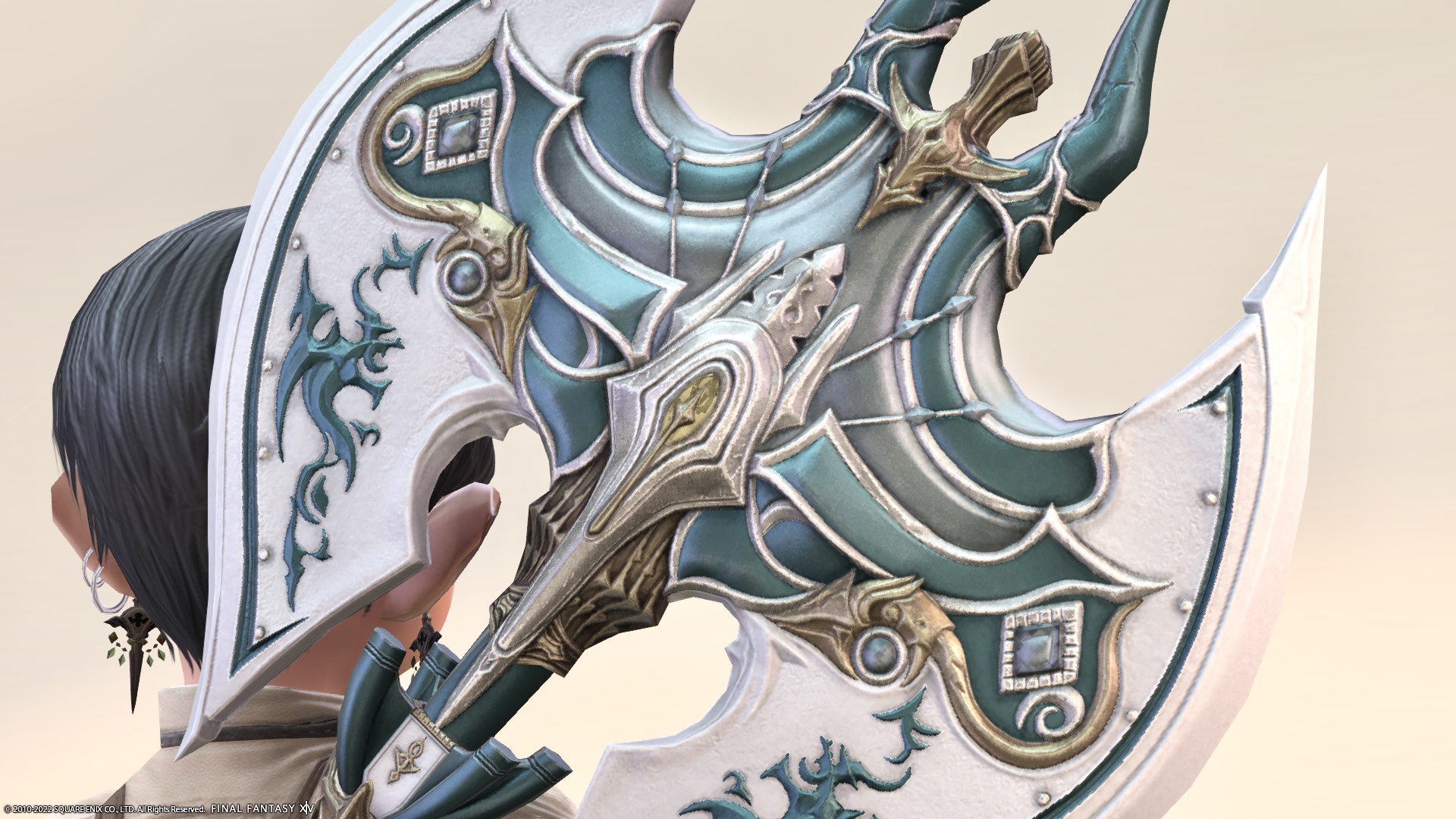 The handle seems to have a "non-slip" so that it is easy to grip.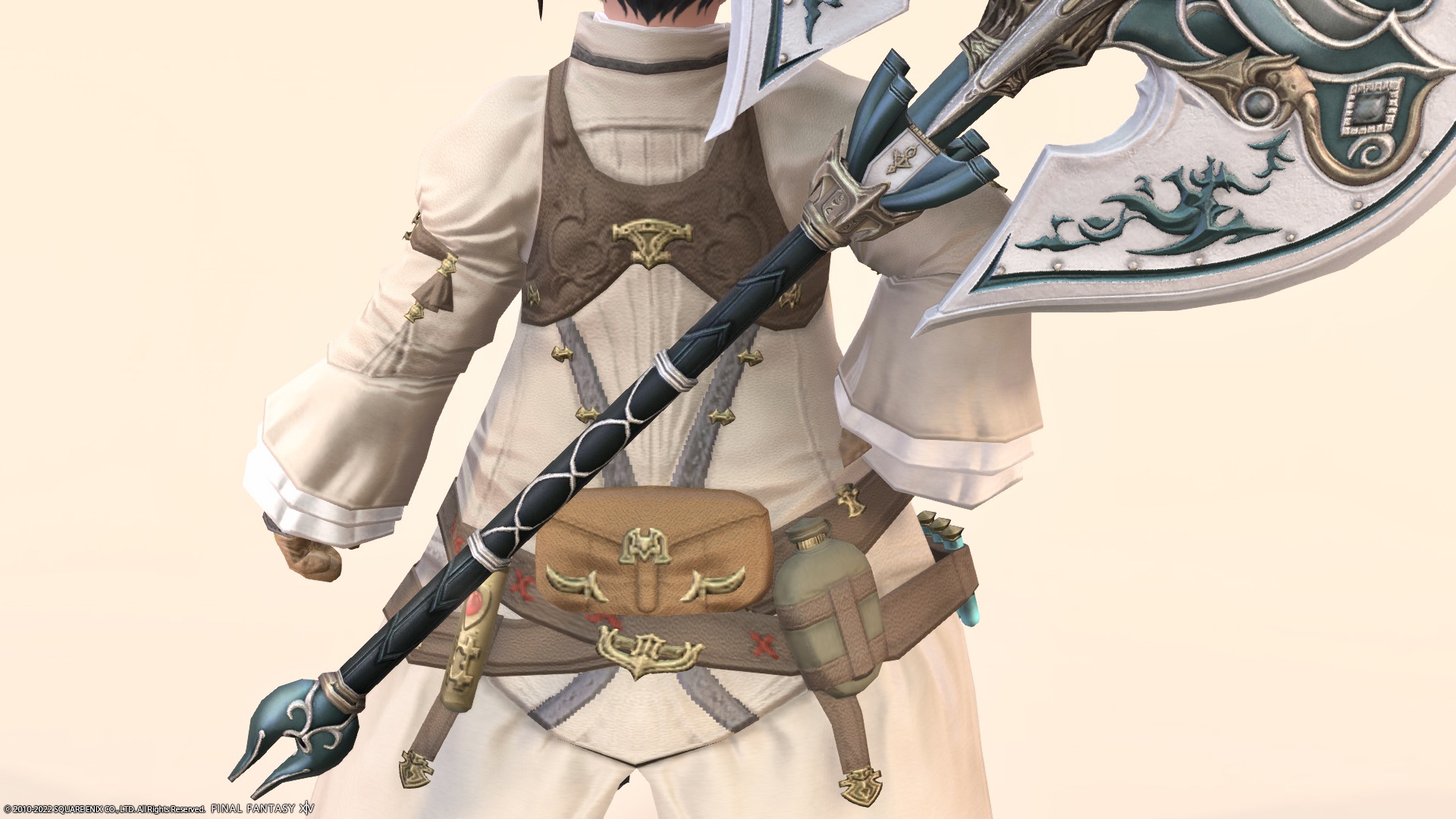 When you hold it, you can see that the jewel part is shining a little.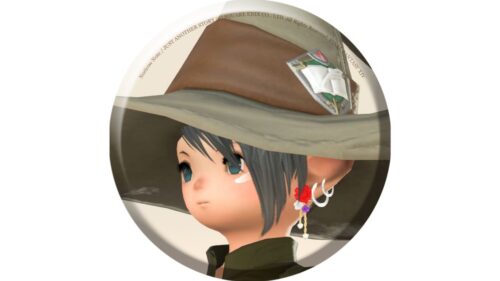 norirow
Wow, it's kind of fashionable even if you hold it ♪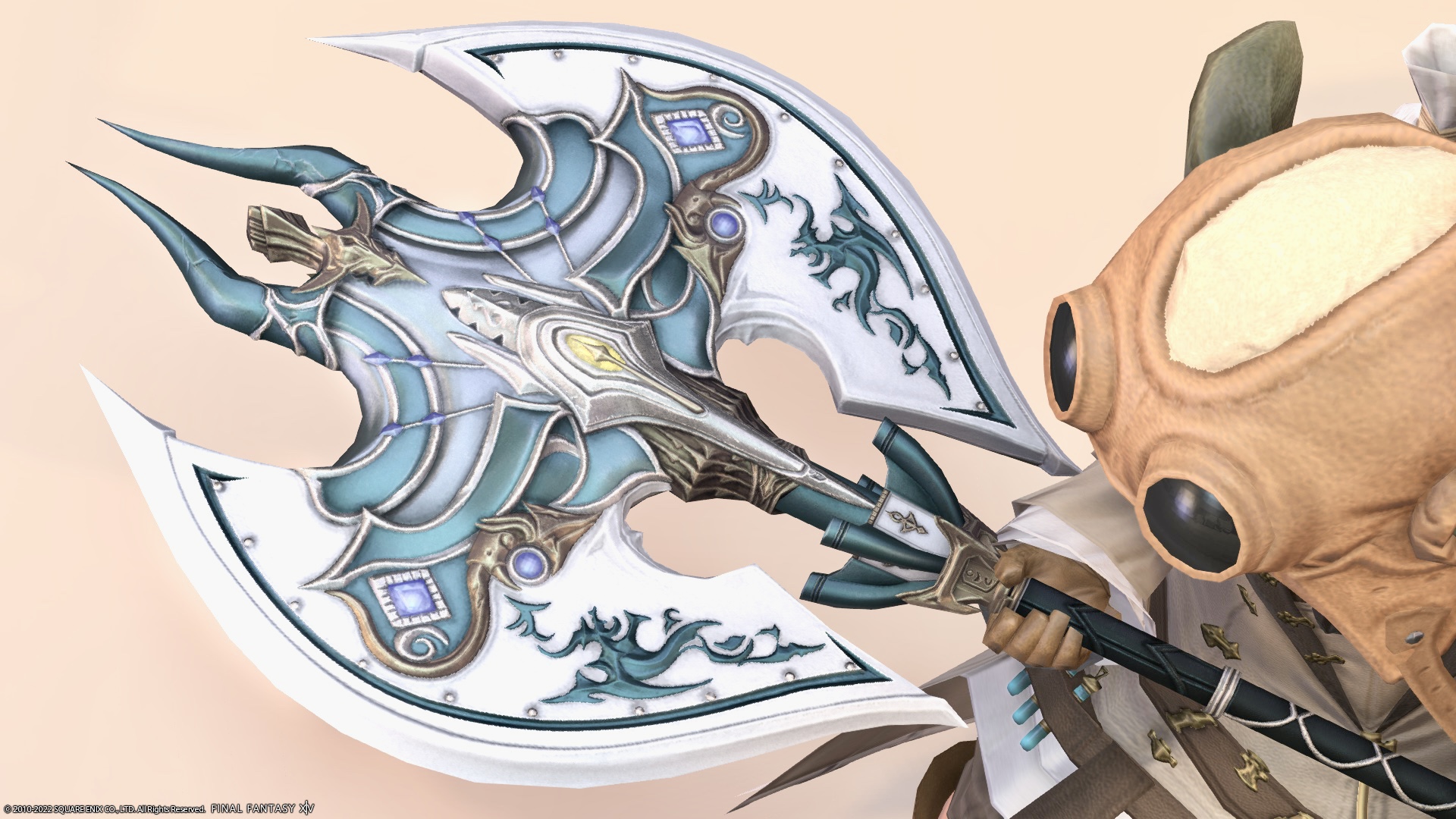 It's like pottery, doesn't it break if you swing it around?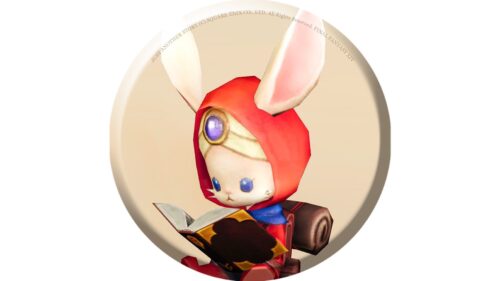 namingway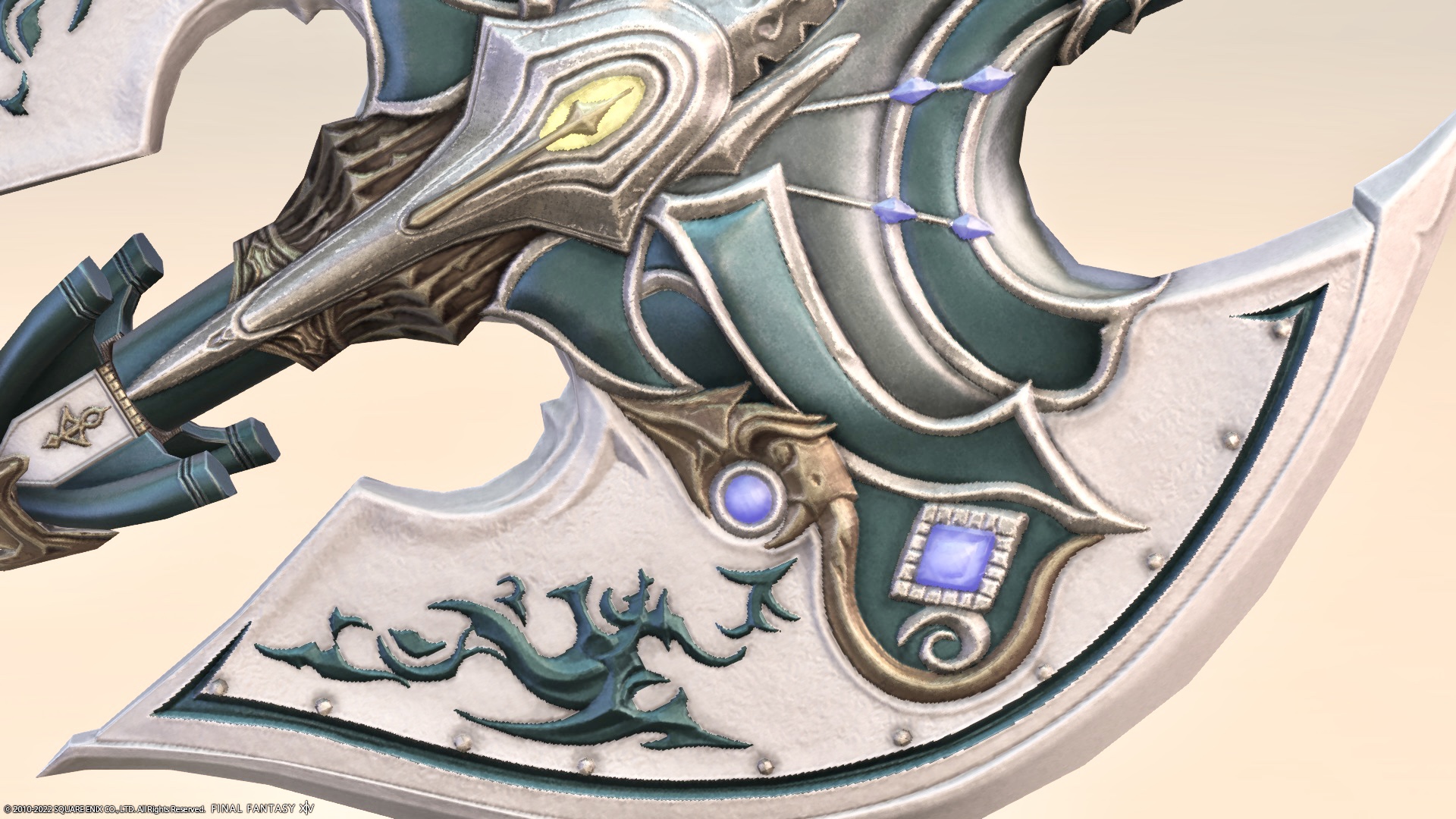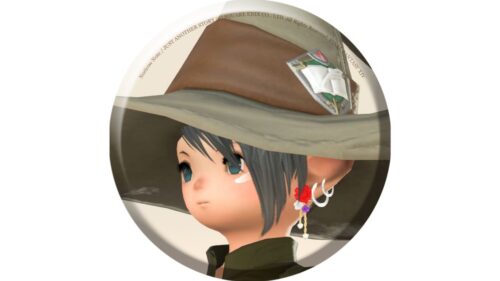 norirow
It's as beautiful as pottery, but it's probably a pretty strong axe.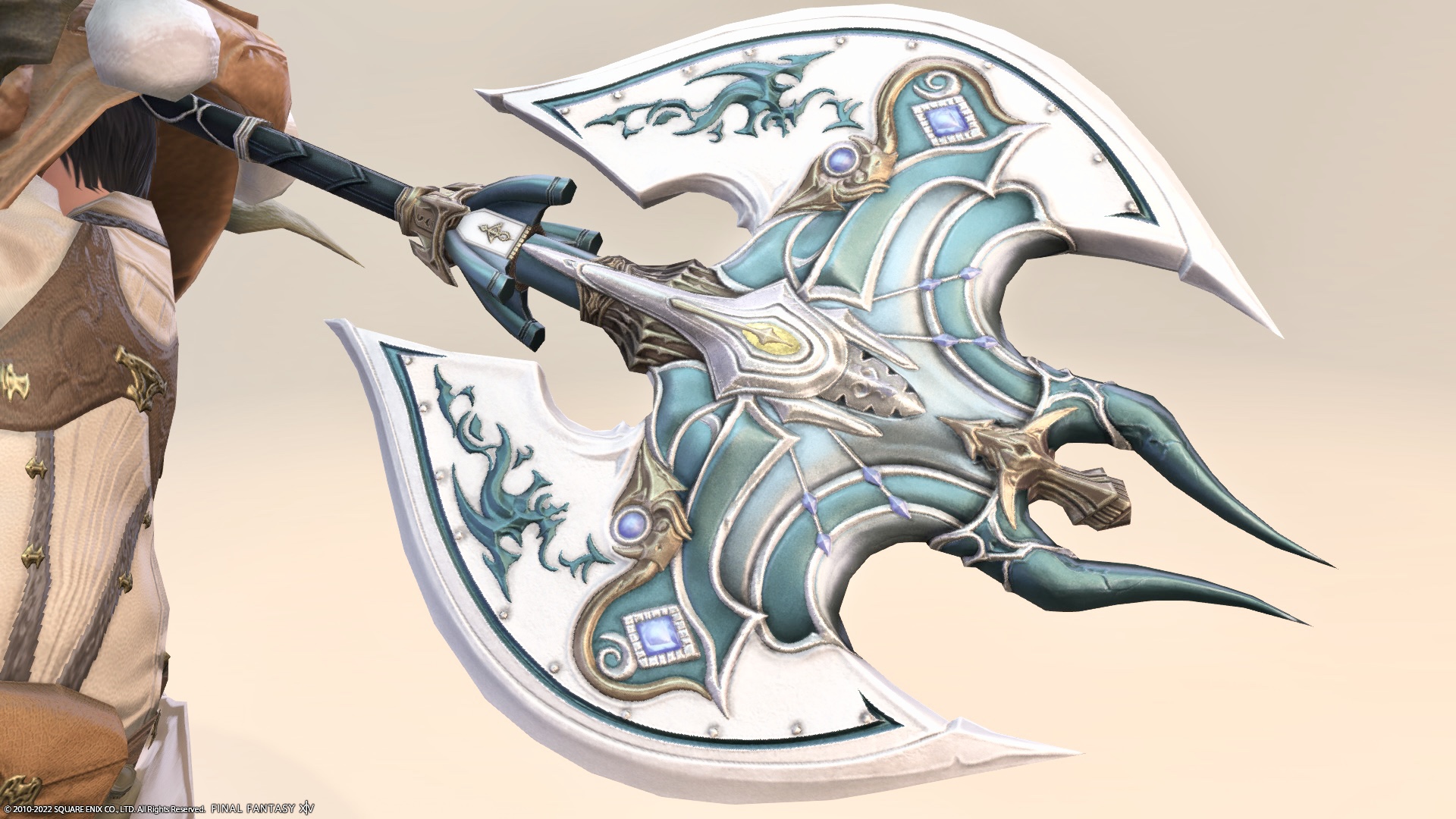 Dyeing pattern
Here, it was dyed in turquoise green, but the original colors are purple, red, and white.
Original Color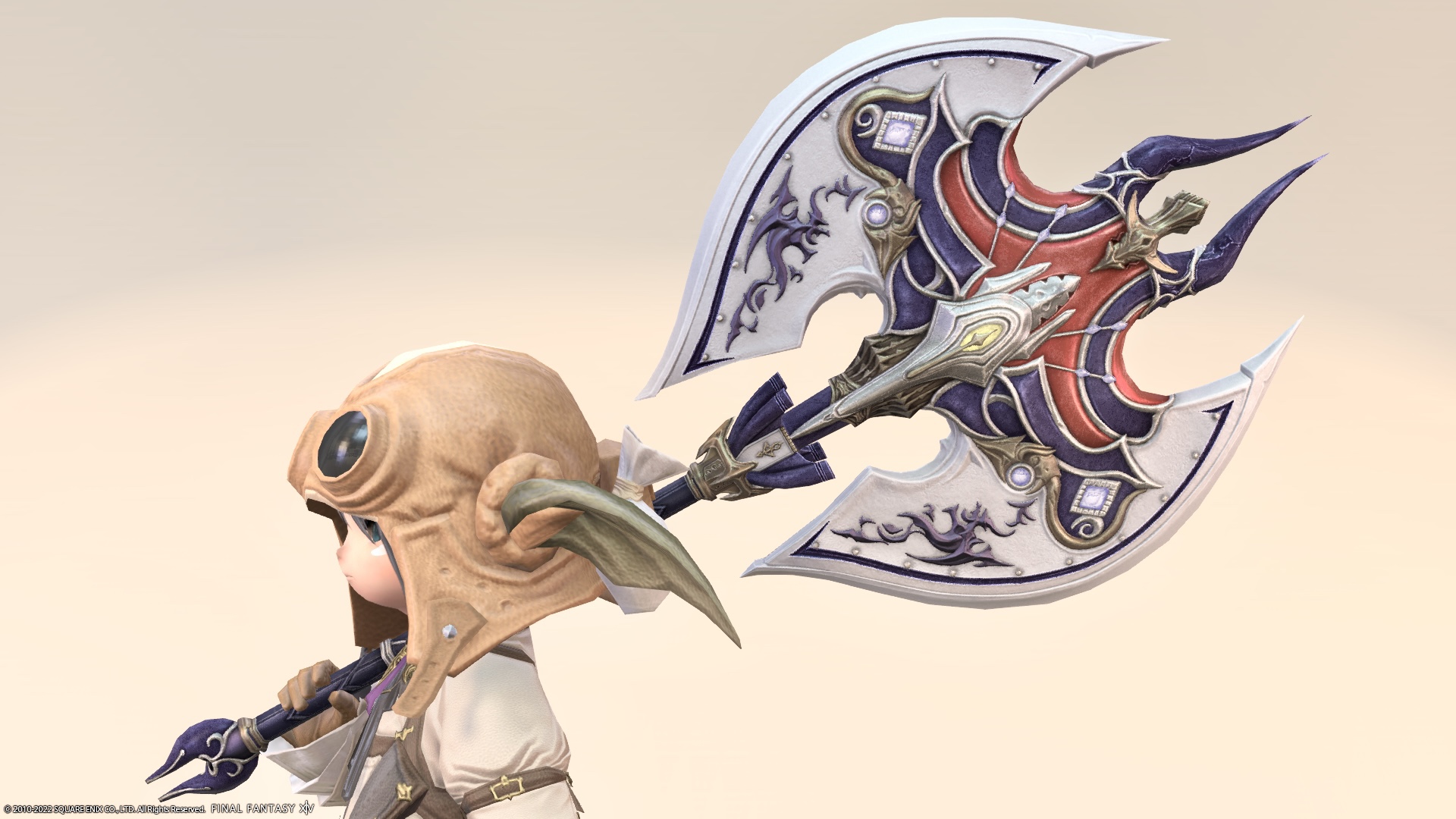 Snow White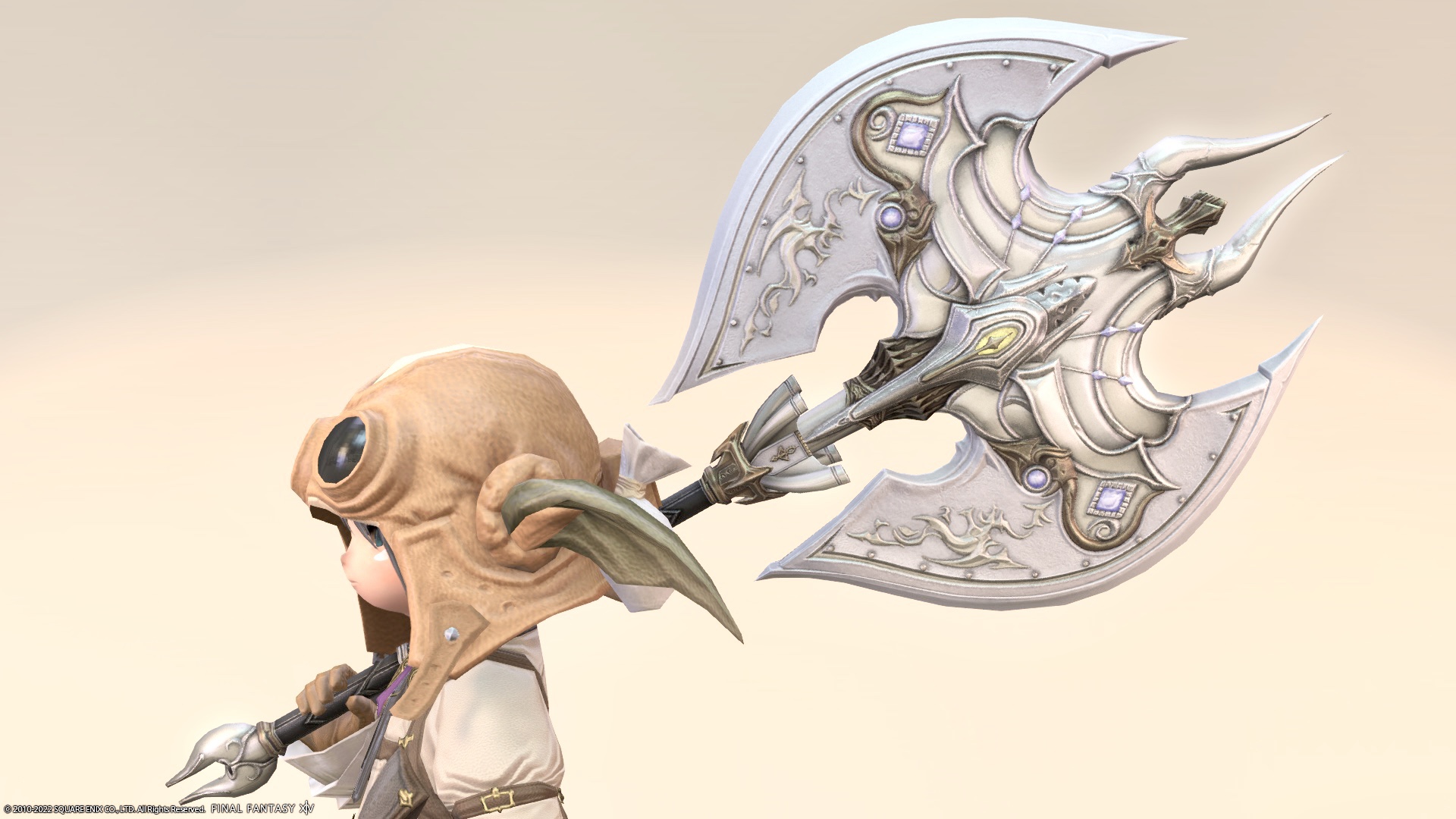 Soot Black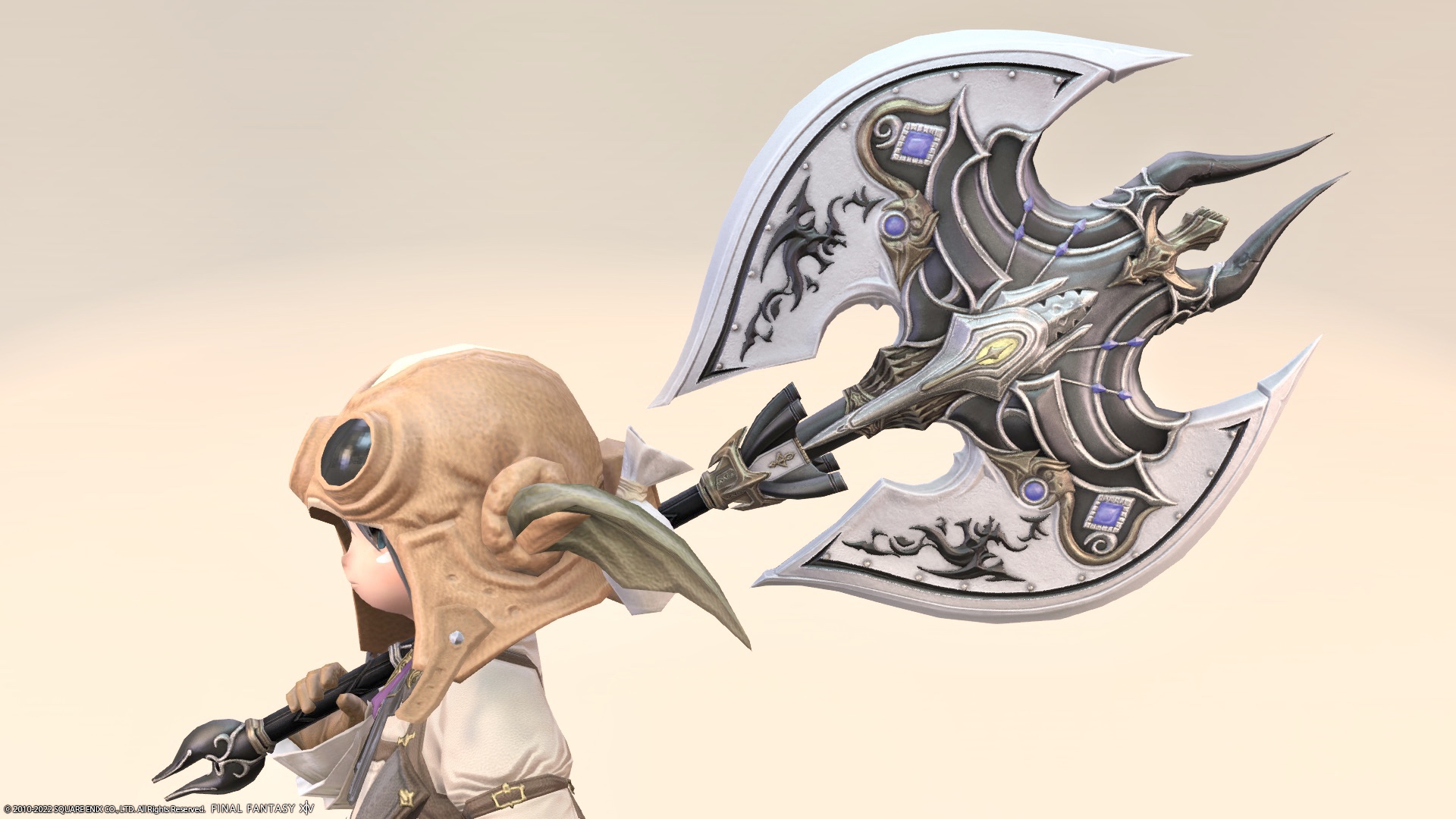 Dalamud Red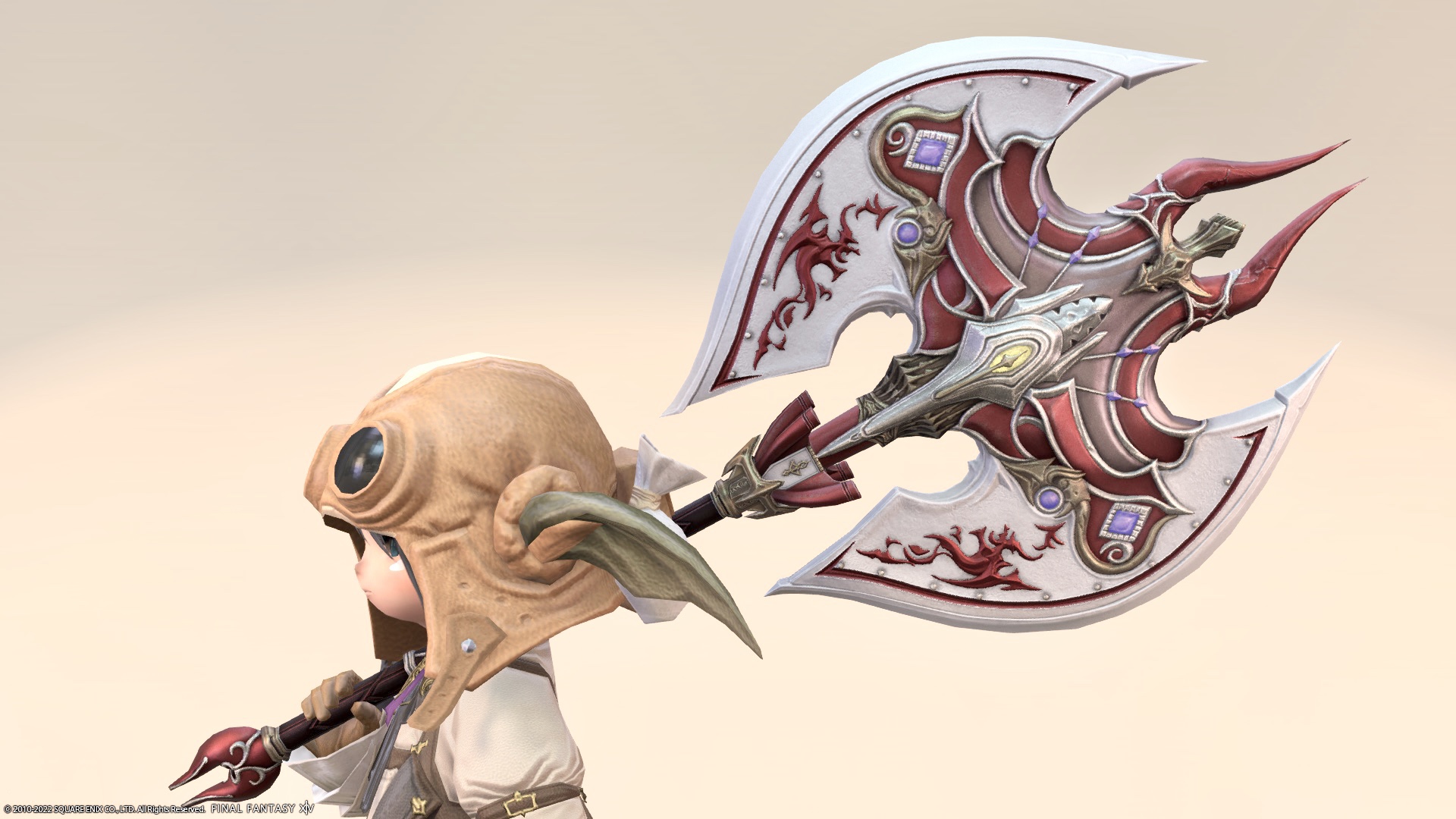 Honey Yellow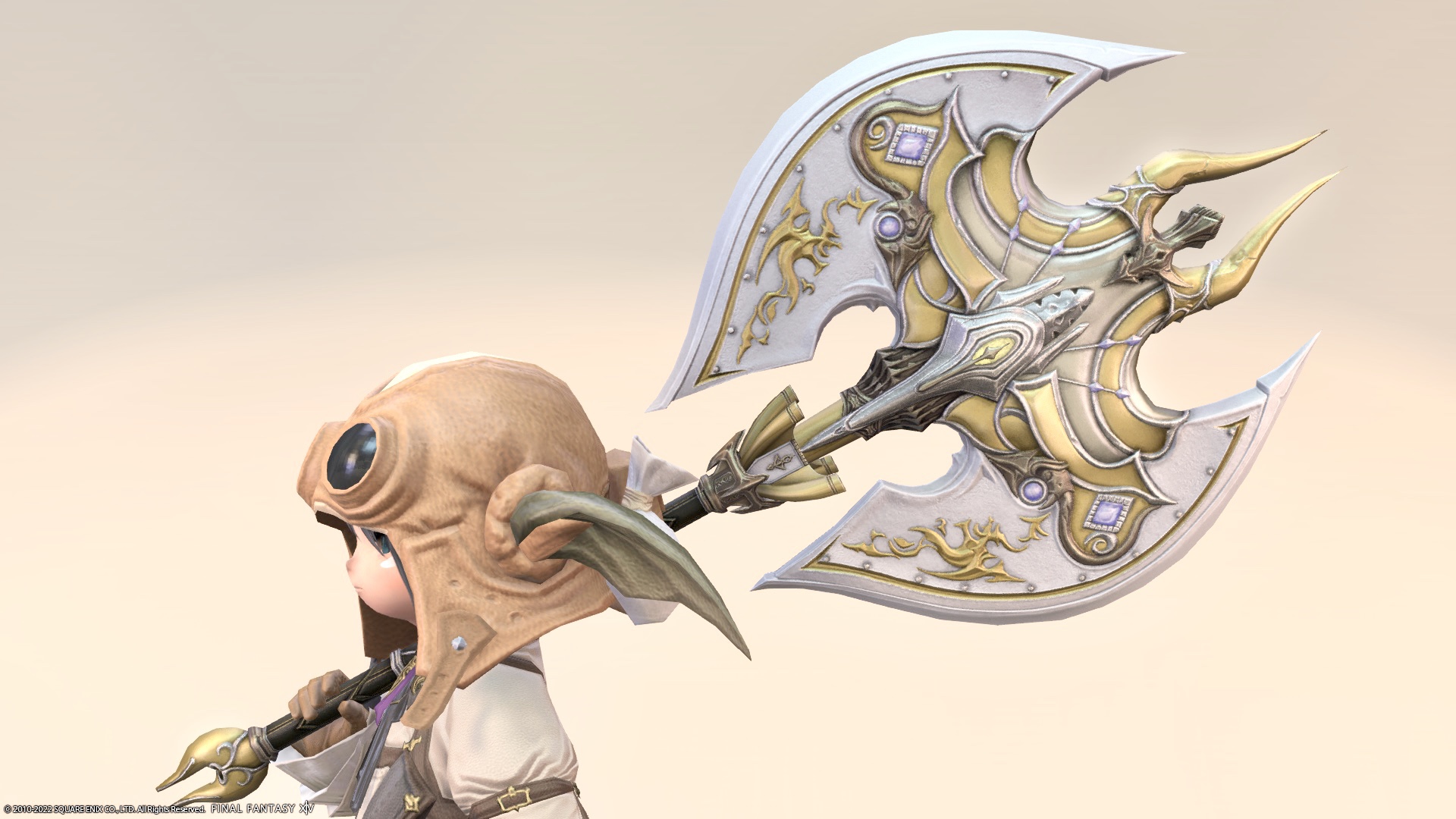 Turquoise Green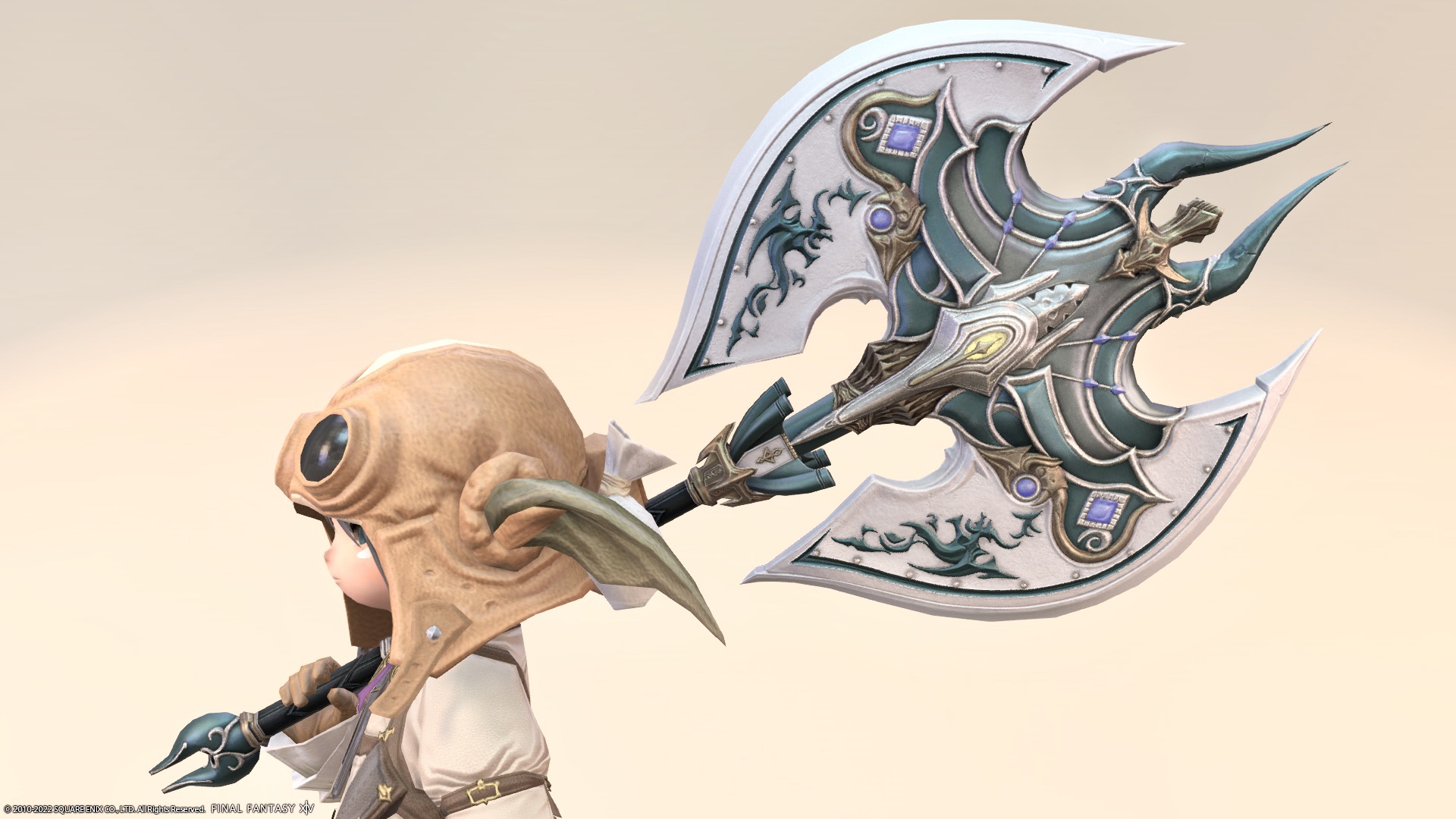 It's dyed nicely, so you can enjoy various coordination.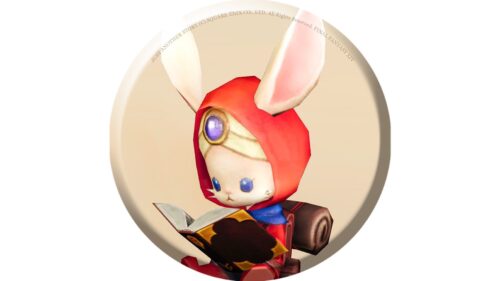 namingway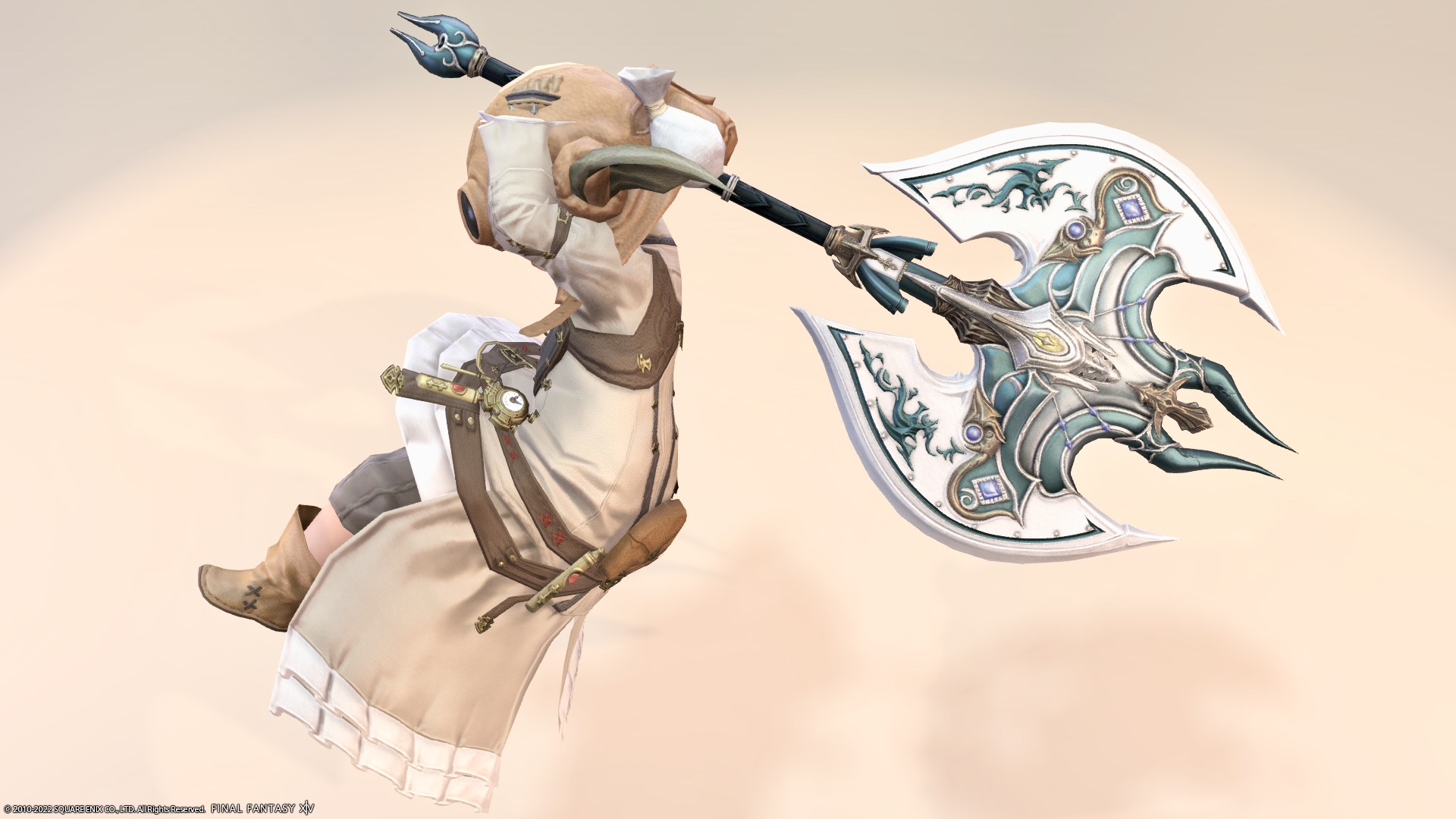 This "MoonwardWar Axe" can be obtained in exchange for Allagan Tomestone at Radz-at-Han.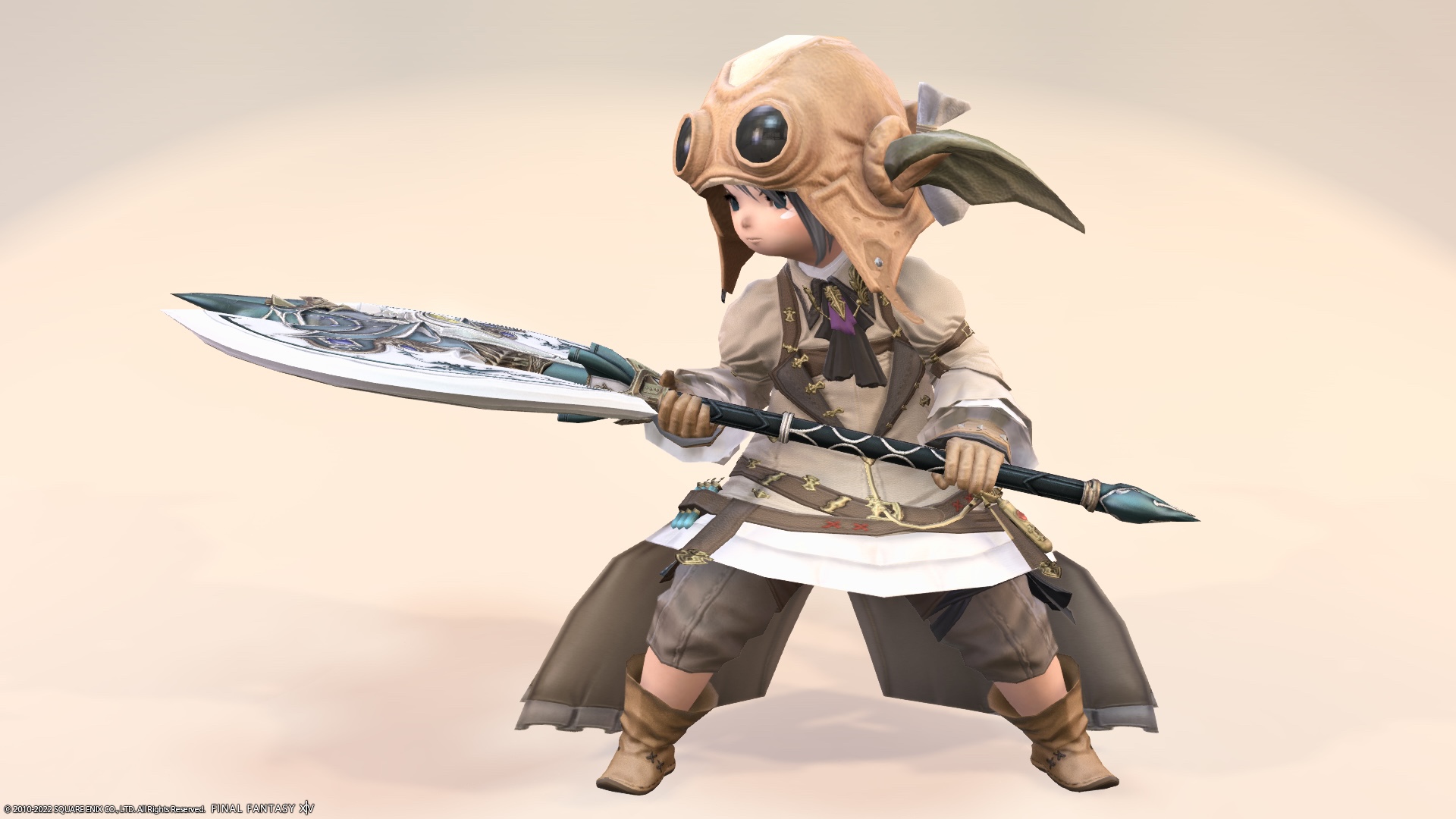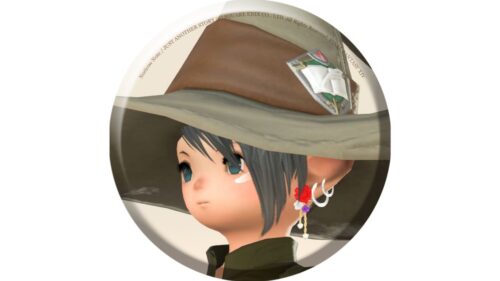 norirow
White is the base color, which is nice and clean!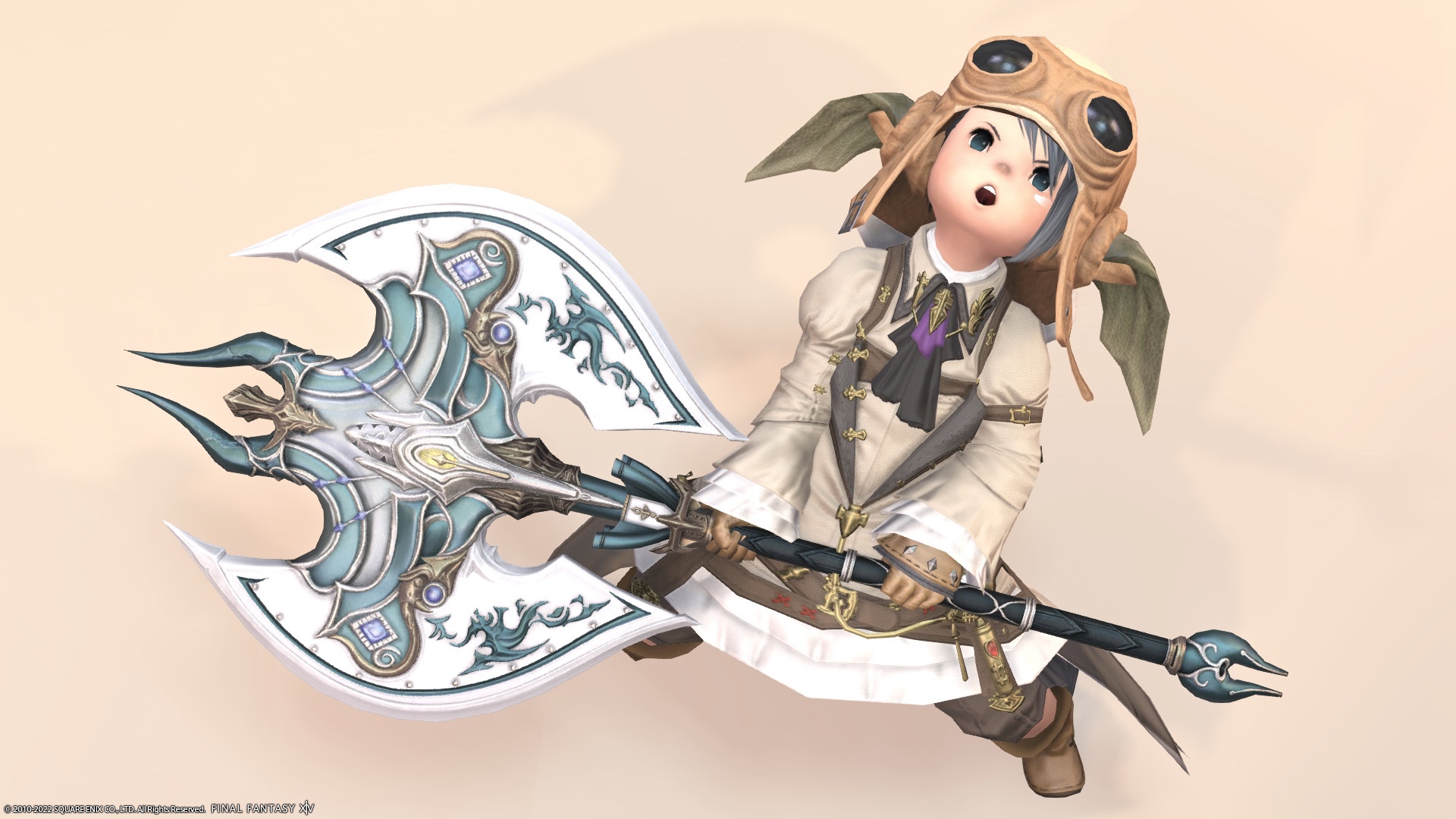 Video recording
I recorded a video of how it matched the movement!
So, it was a record of the warrior's weapon "Moonward War Axe".
Related records