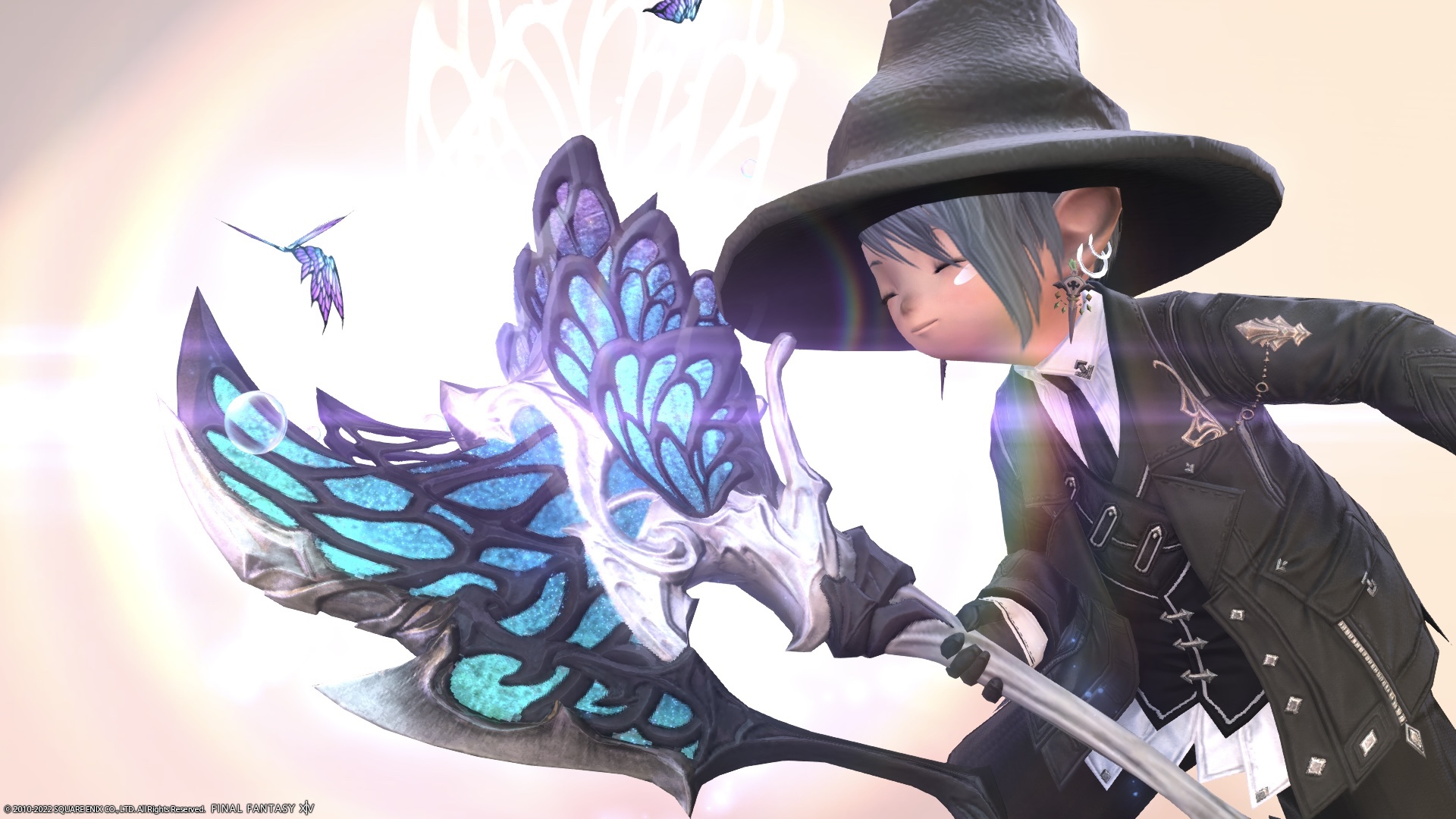 This is the record of the glowing version of the Titanian warrior weapon, "The Fae's Crown Axe".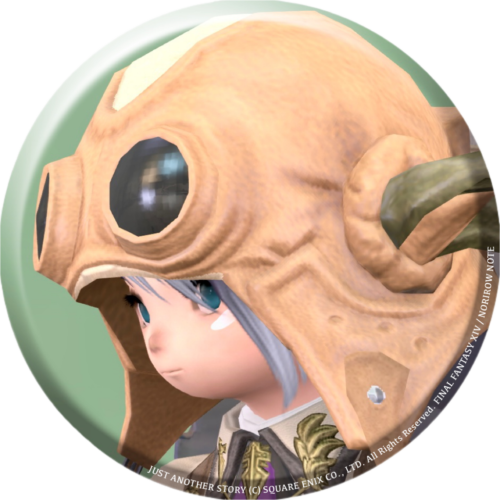 norirow
Wow! I've been waiting for this for so long! happy!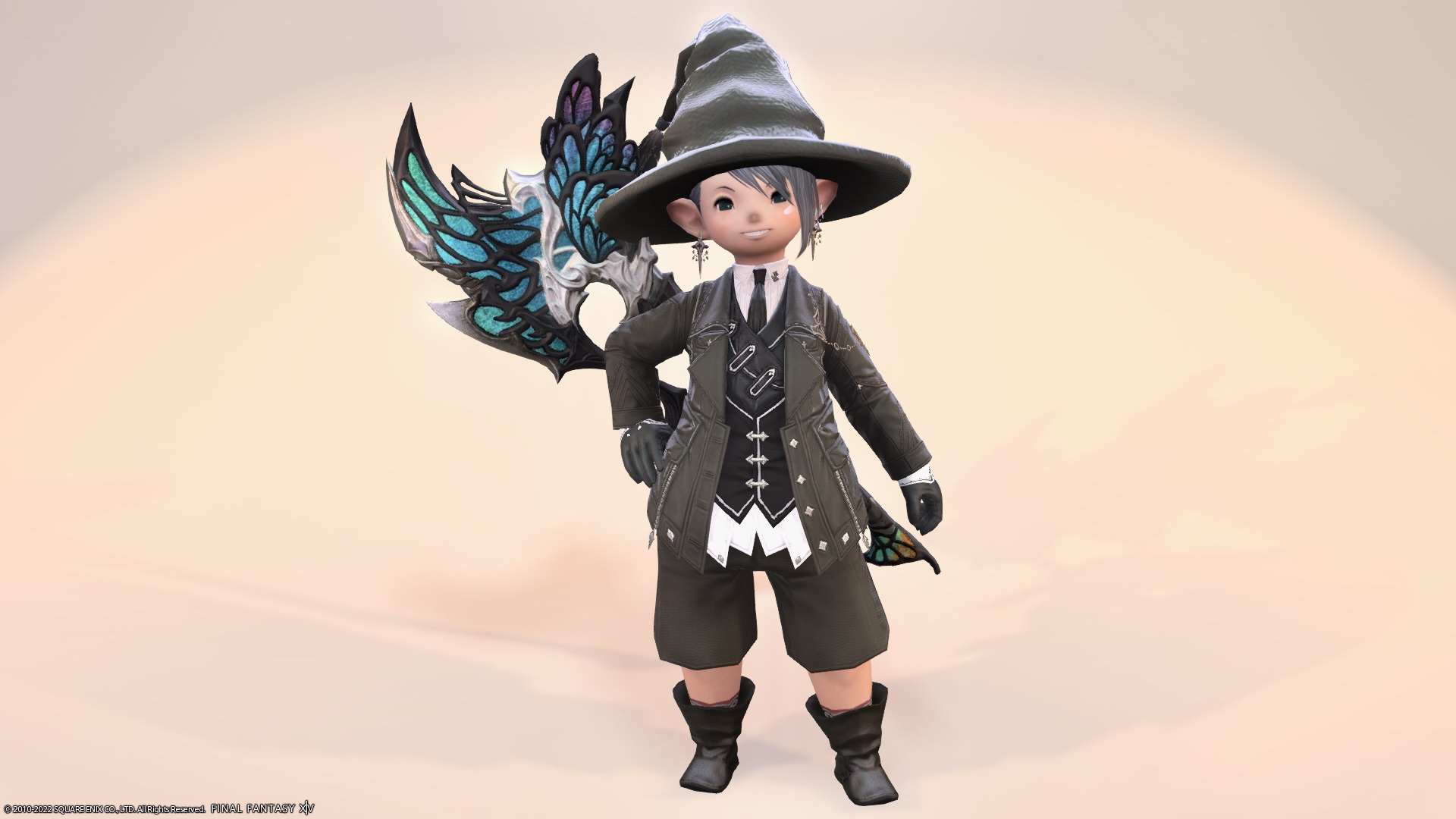 Titania weapons are really cute.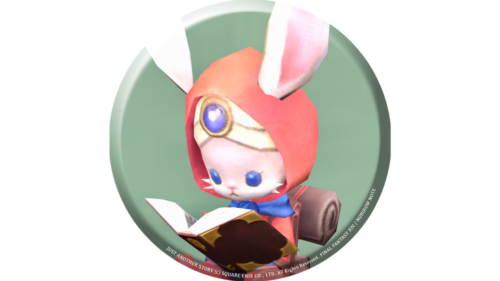 namingway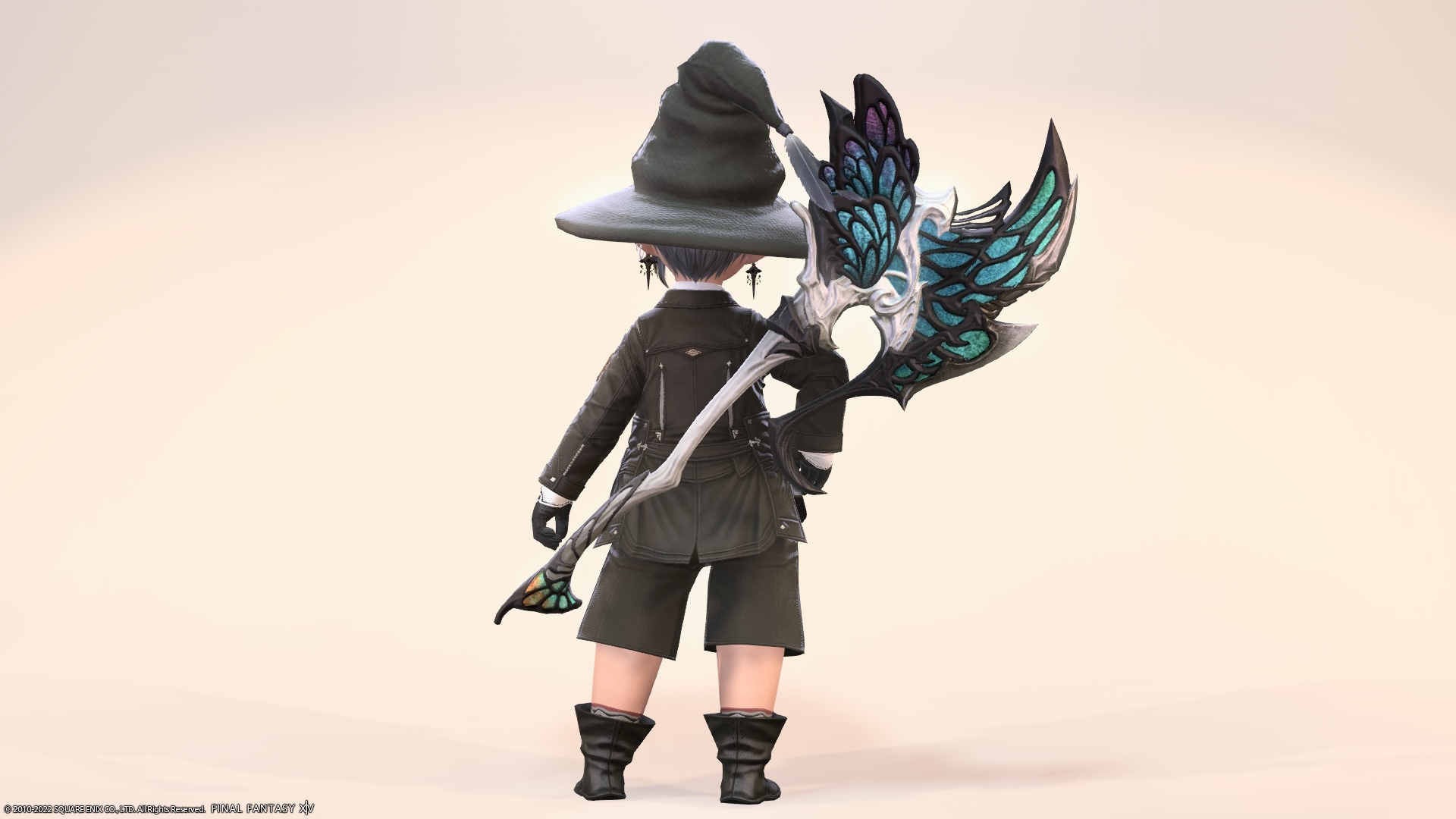 When you carry it on your back, it's exactly the same as the "The King's Axe" that you can get in The Dancing Plague (Extreme).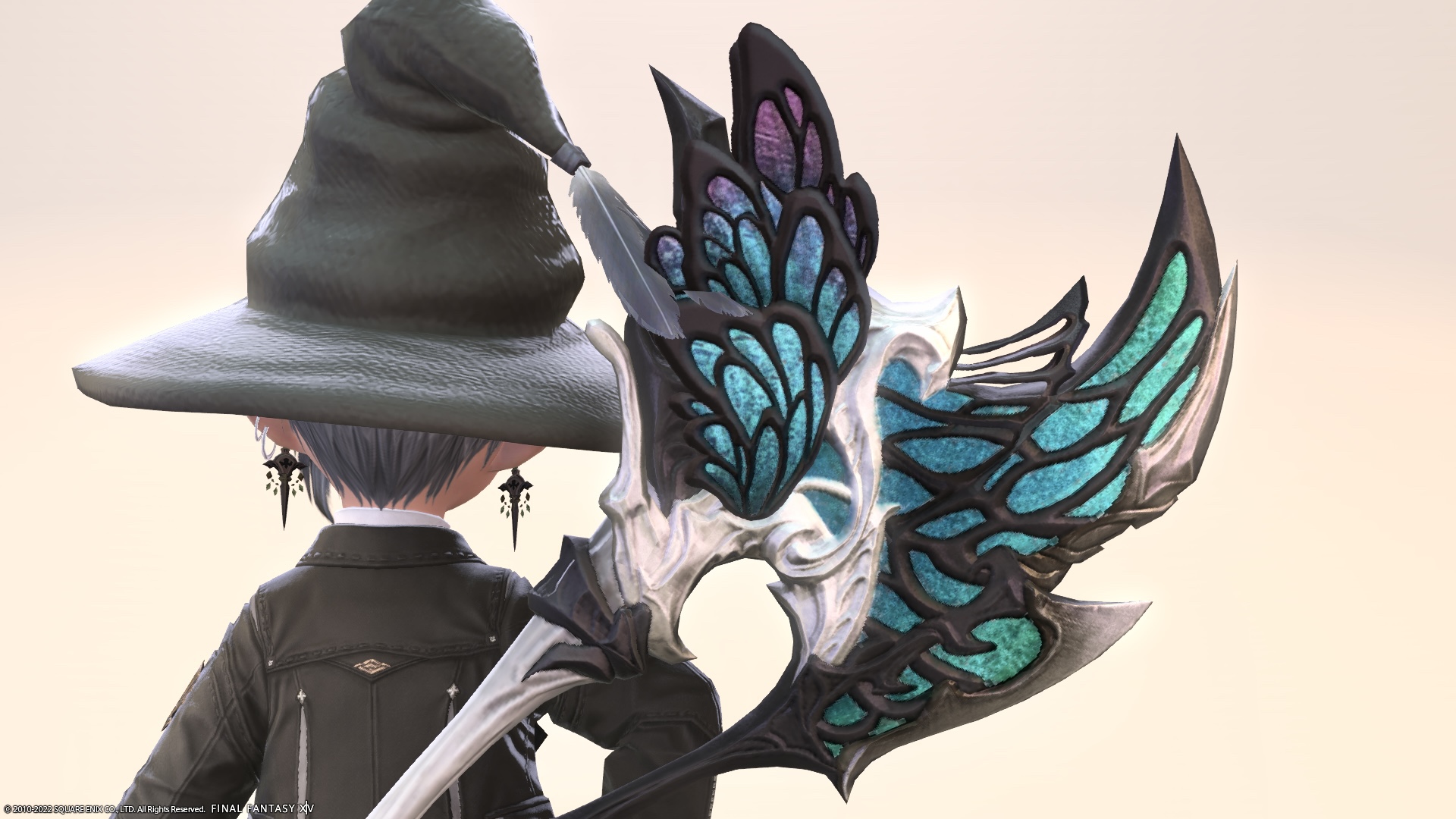 A very stylish design with bold butterfly wings!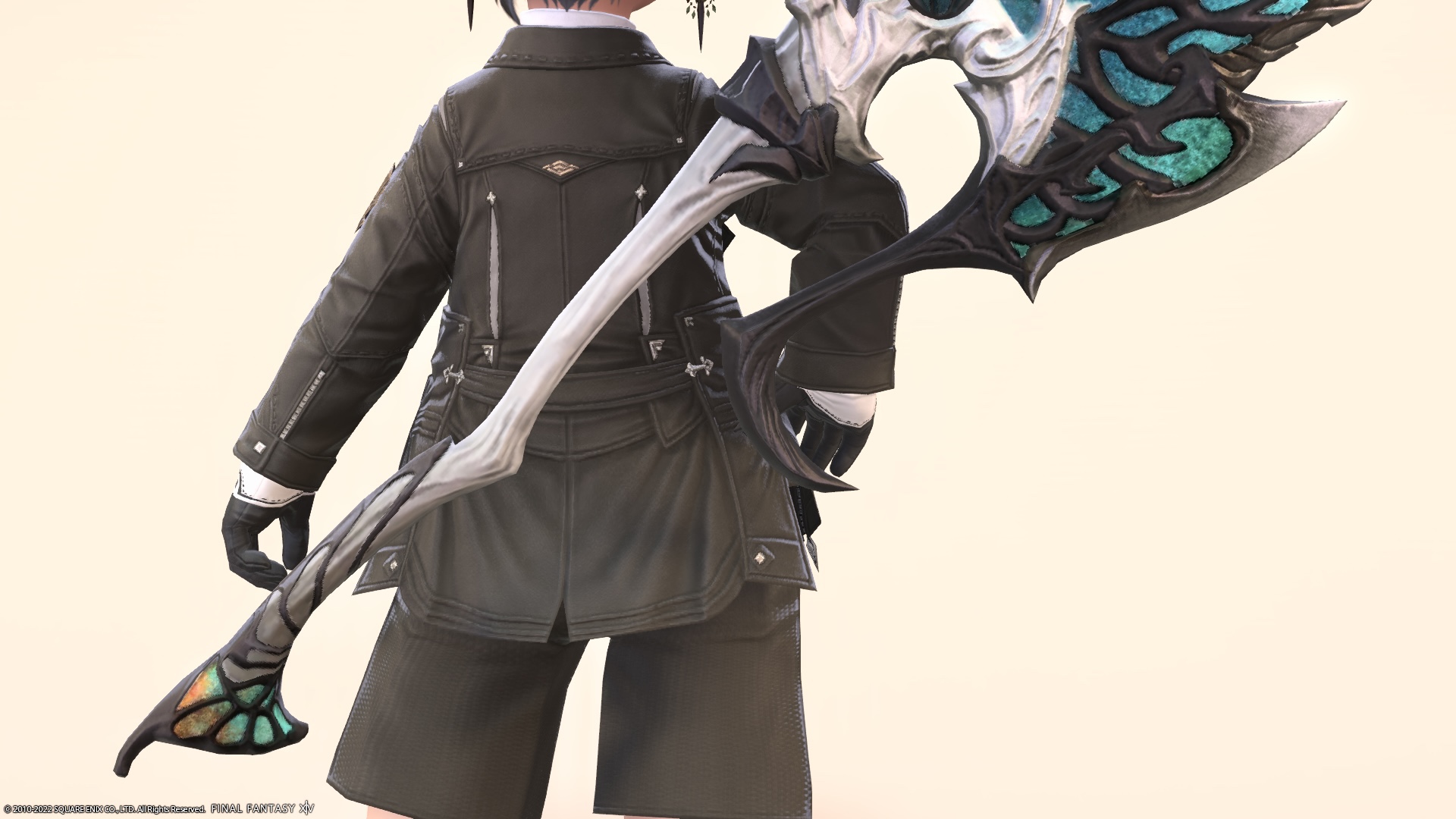 This "The Fae's Crown Axe" lights up when ready!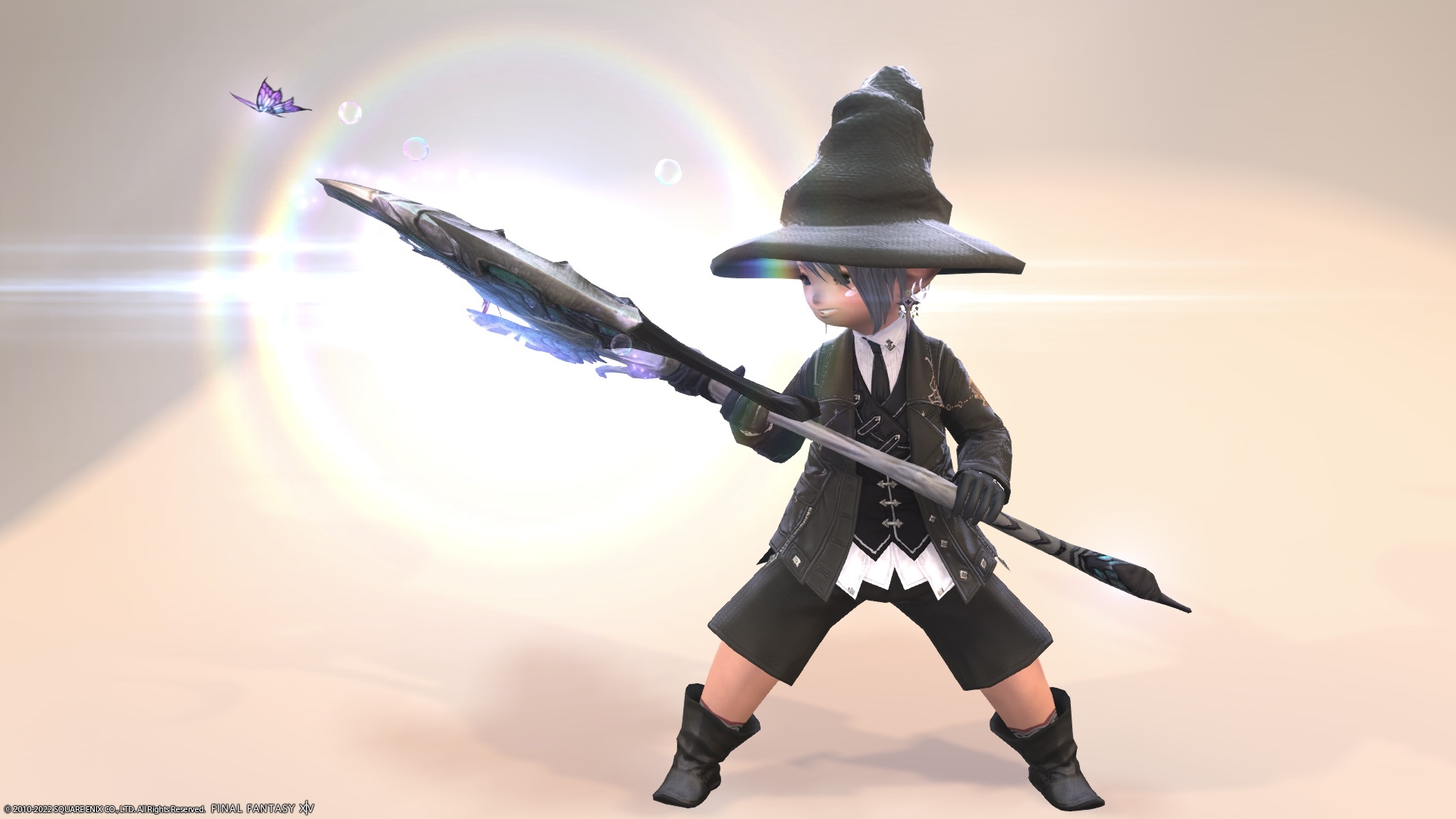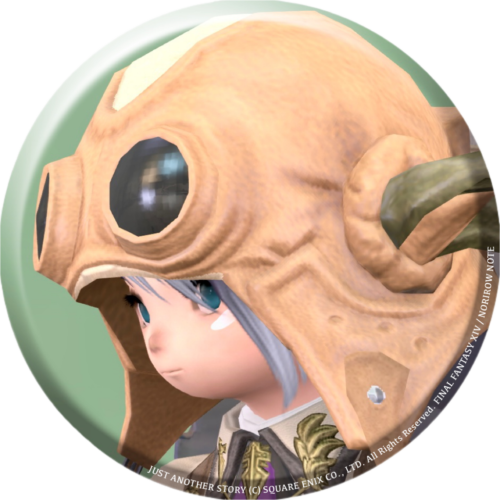 norirow
What's more, it lights up in three colors at random!
Glowing color pattern
Every time you set it up, it randomly lights up in purple, yellow, and blue, and butterflies of the same color are dancing.
Purple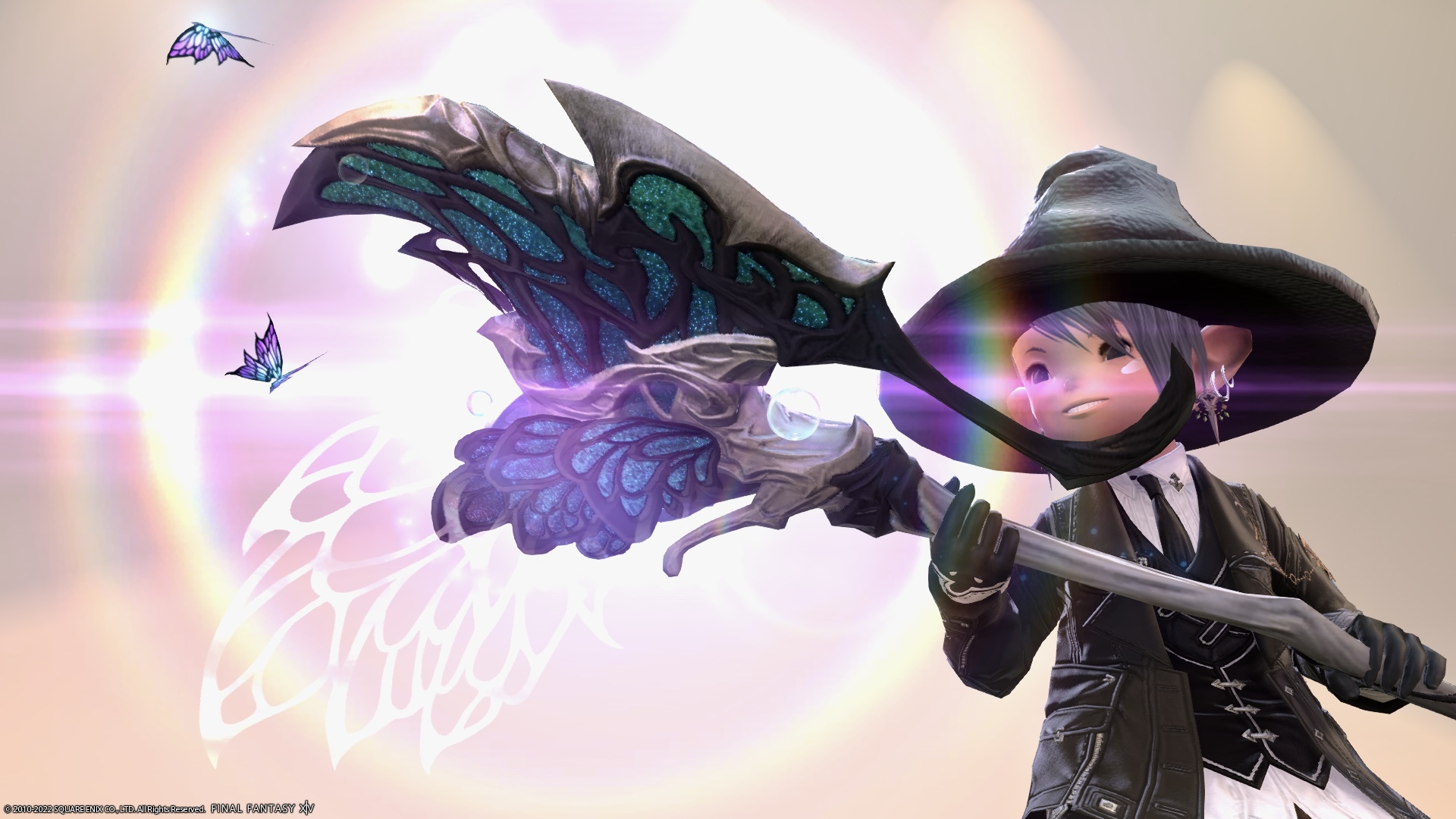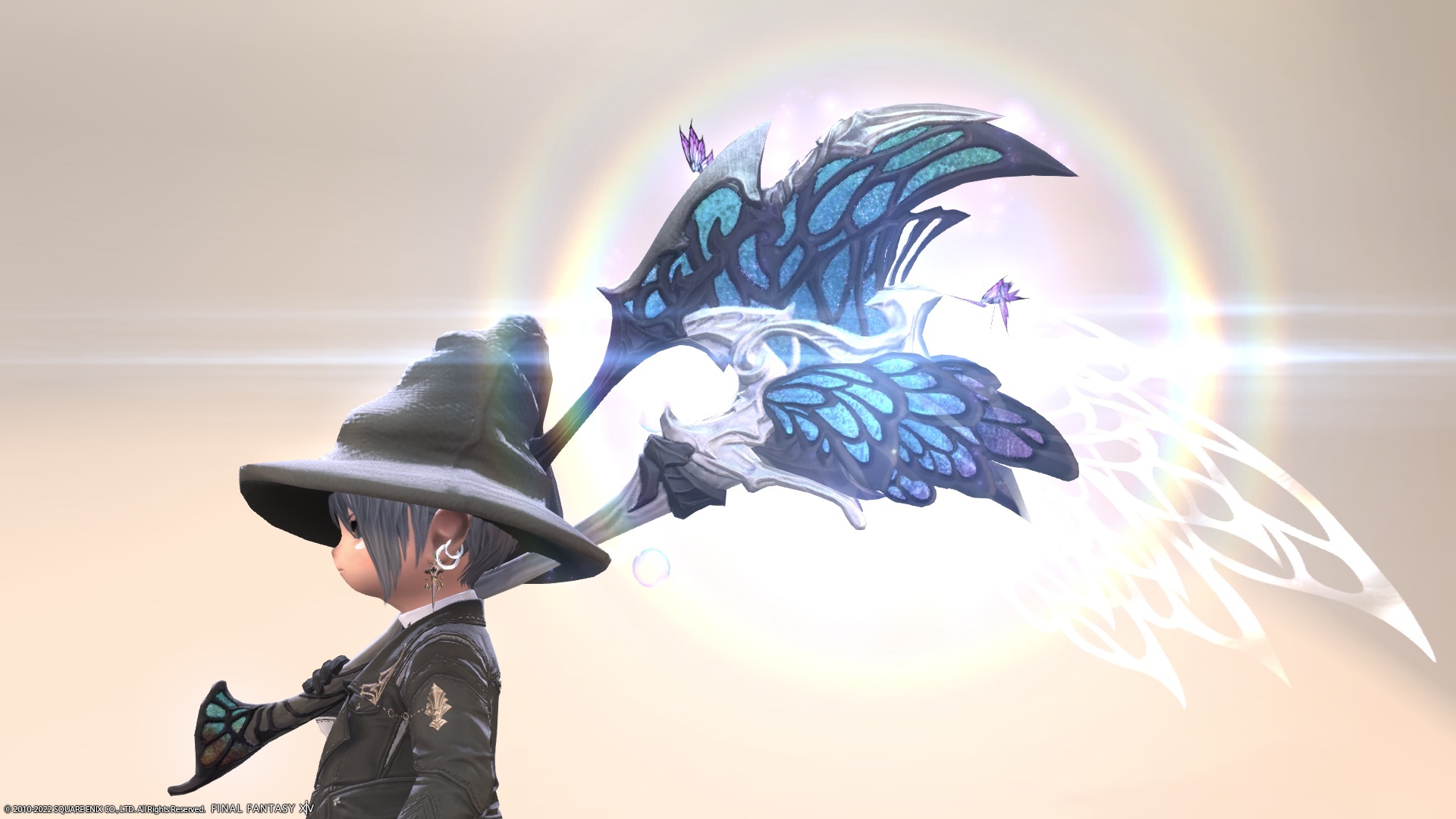 Yellow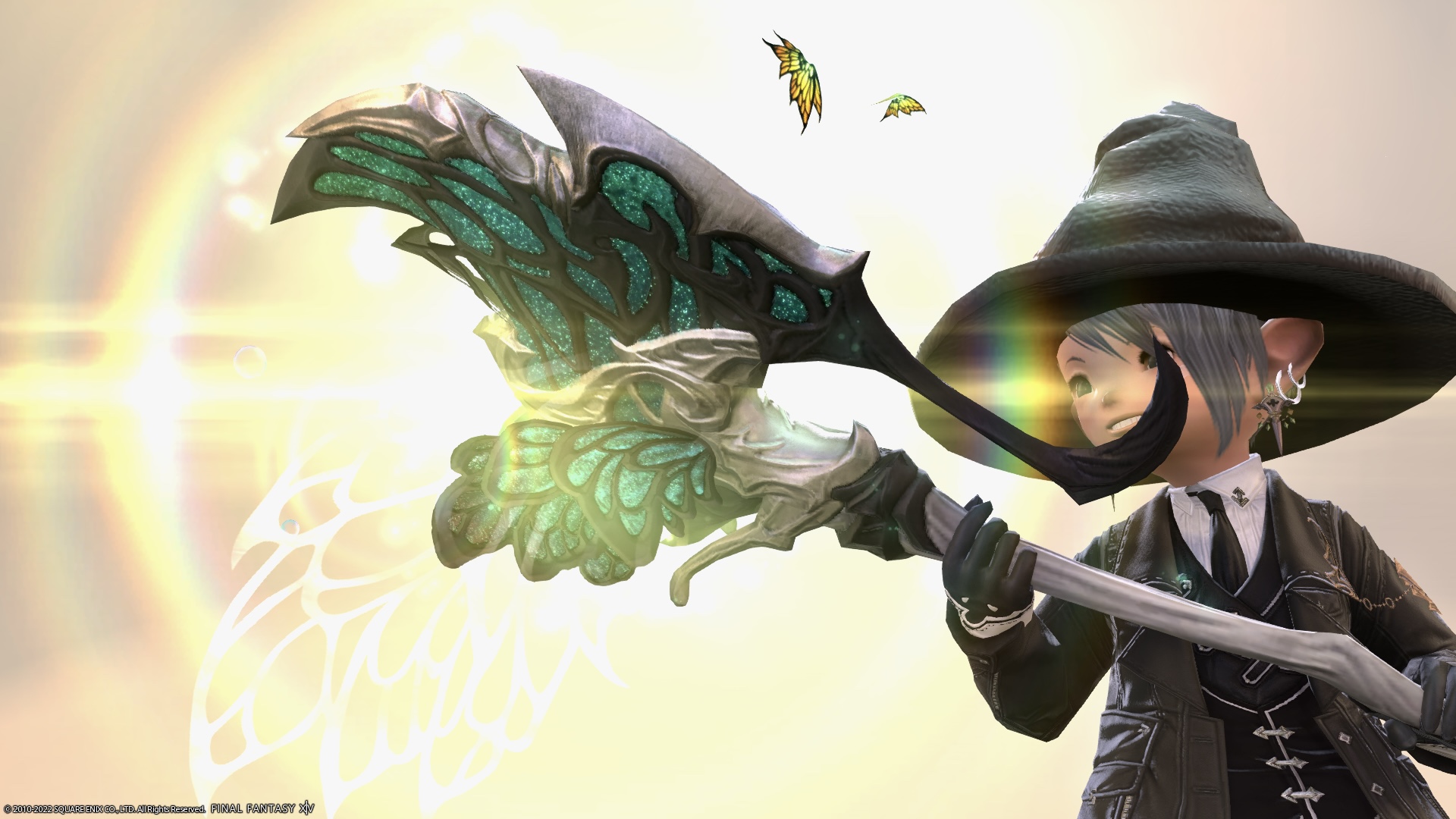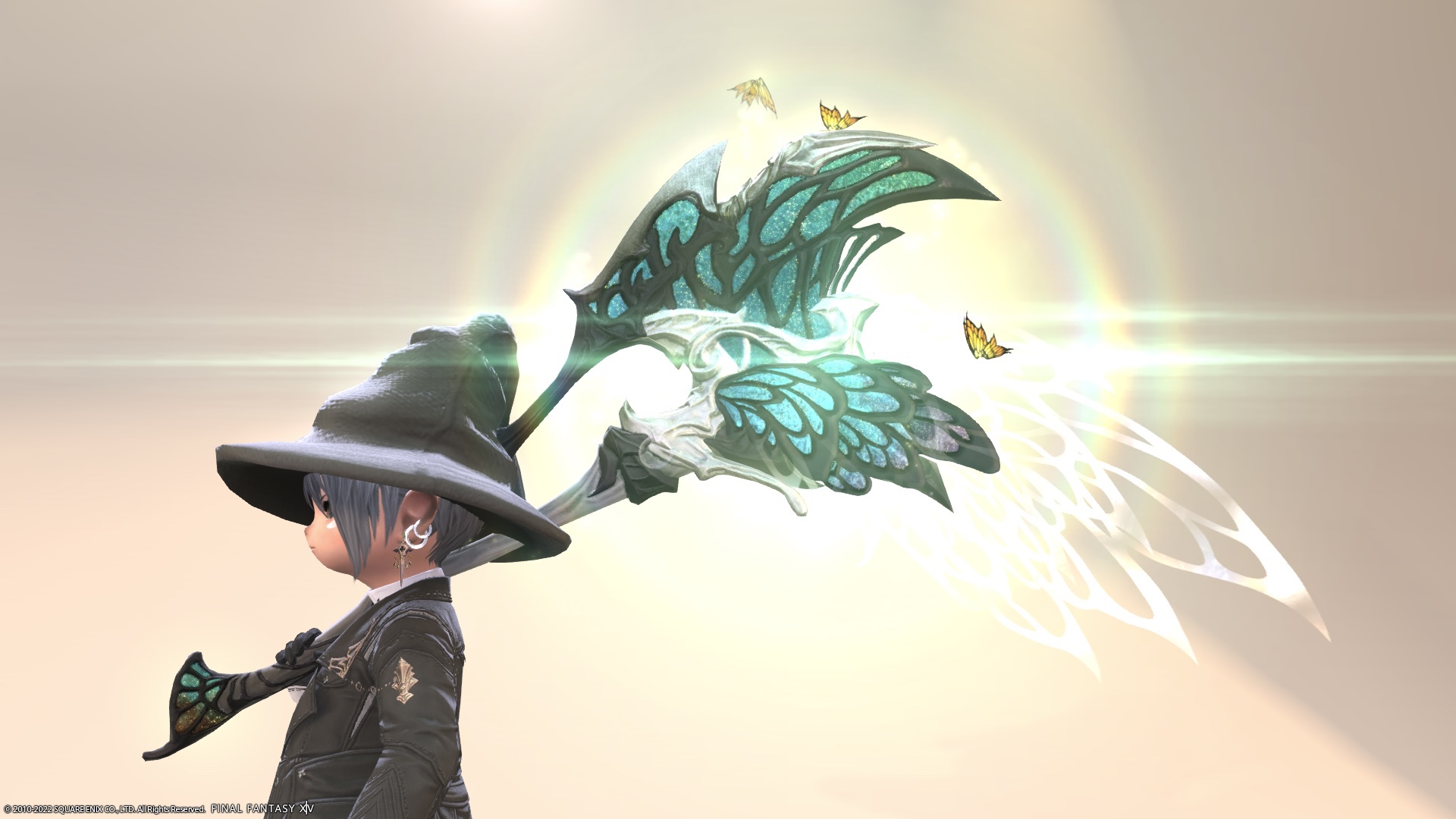 Blue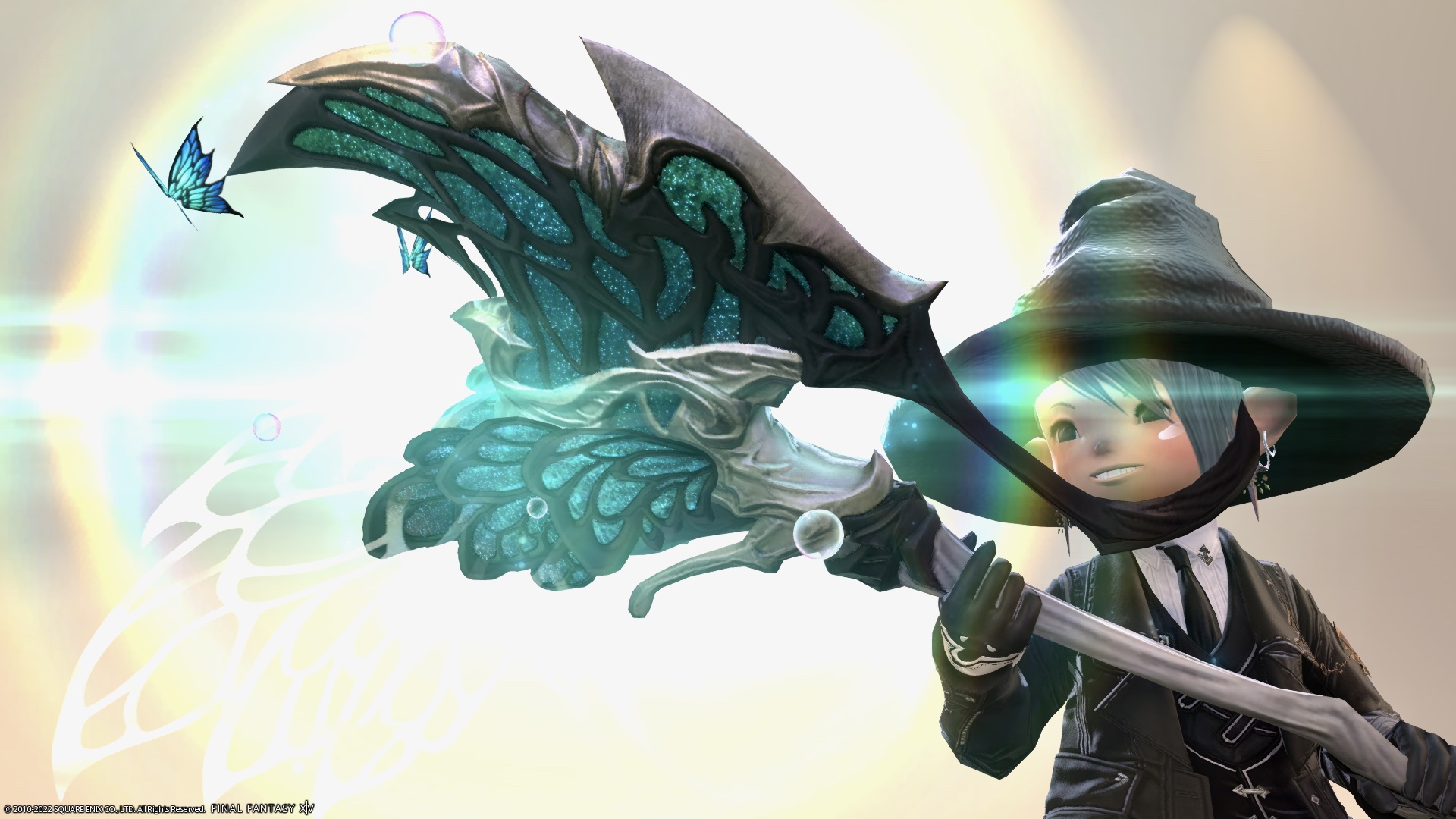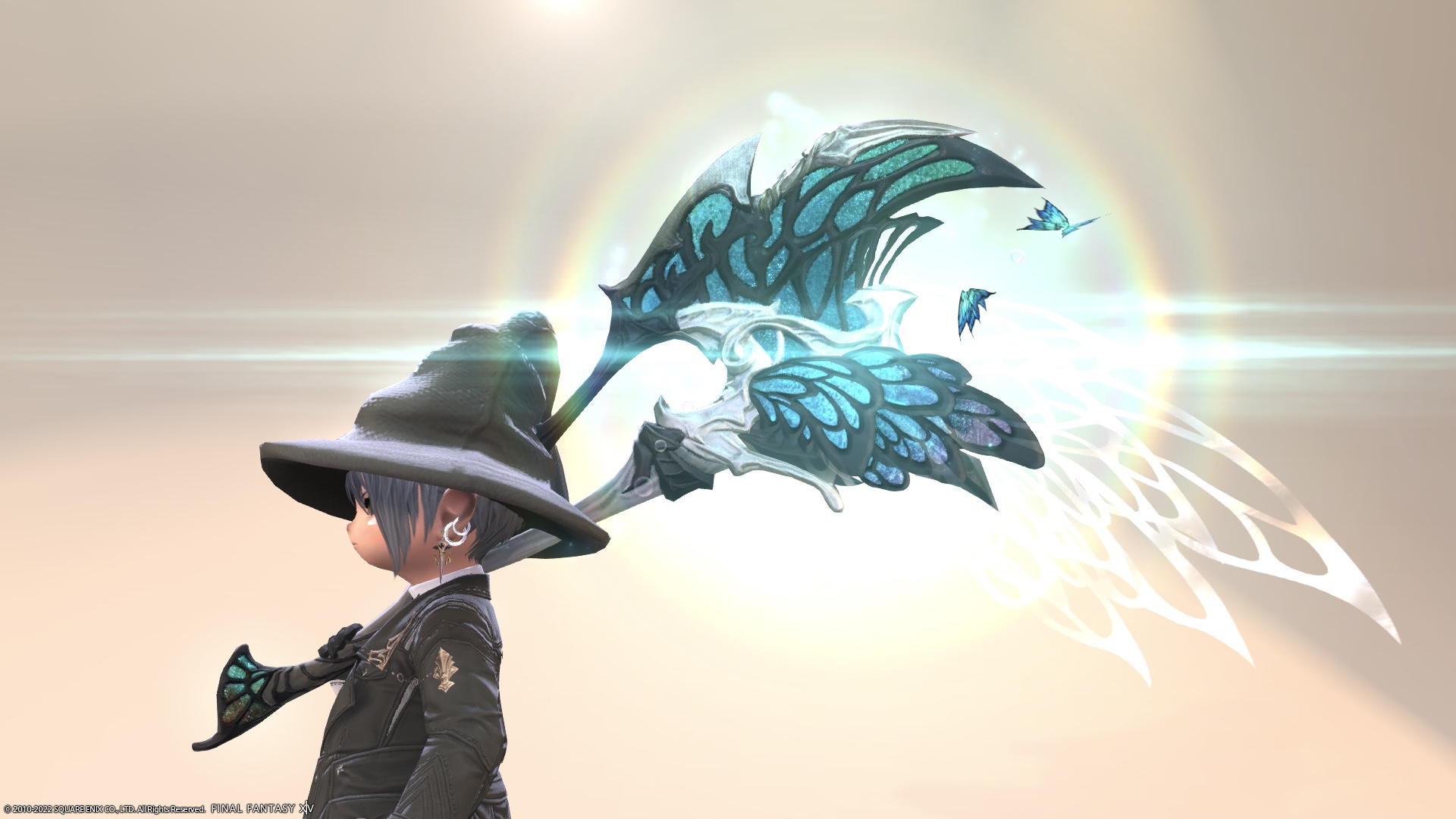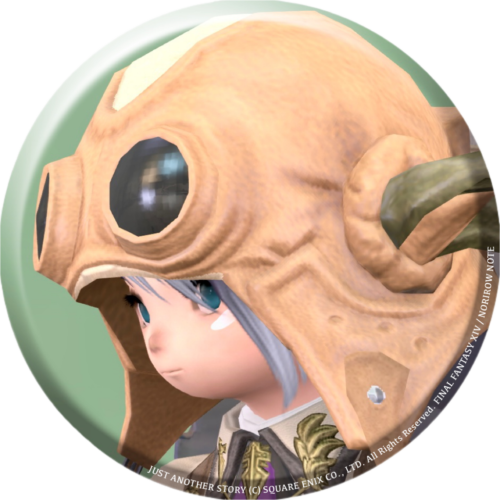 norirow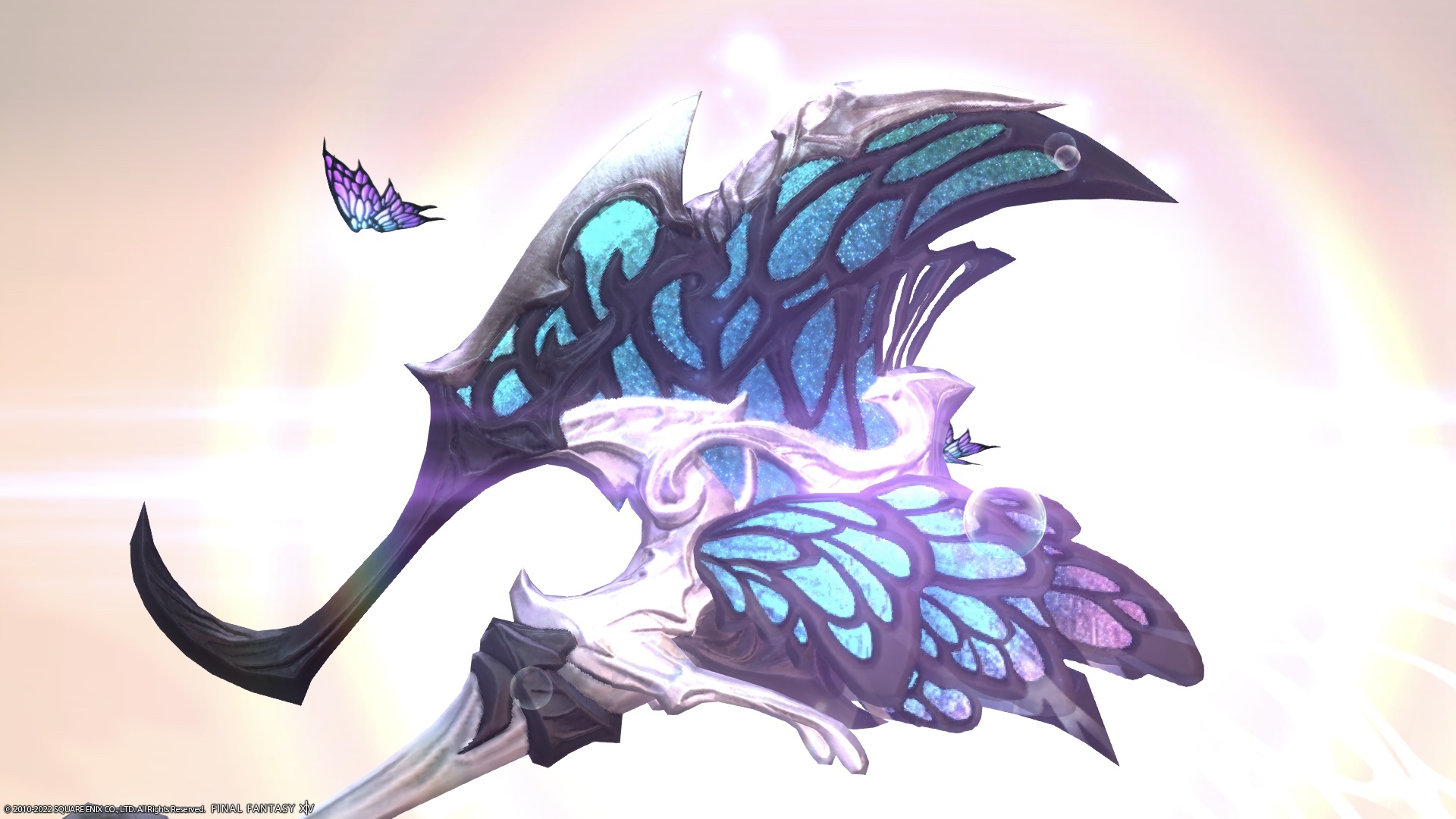 And if you look closely, the blue part of the feather is shining and it's so beautiful!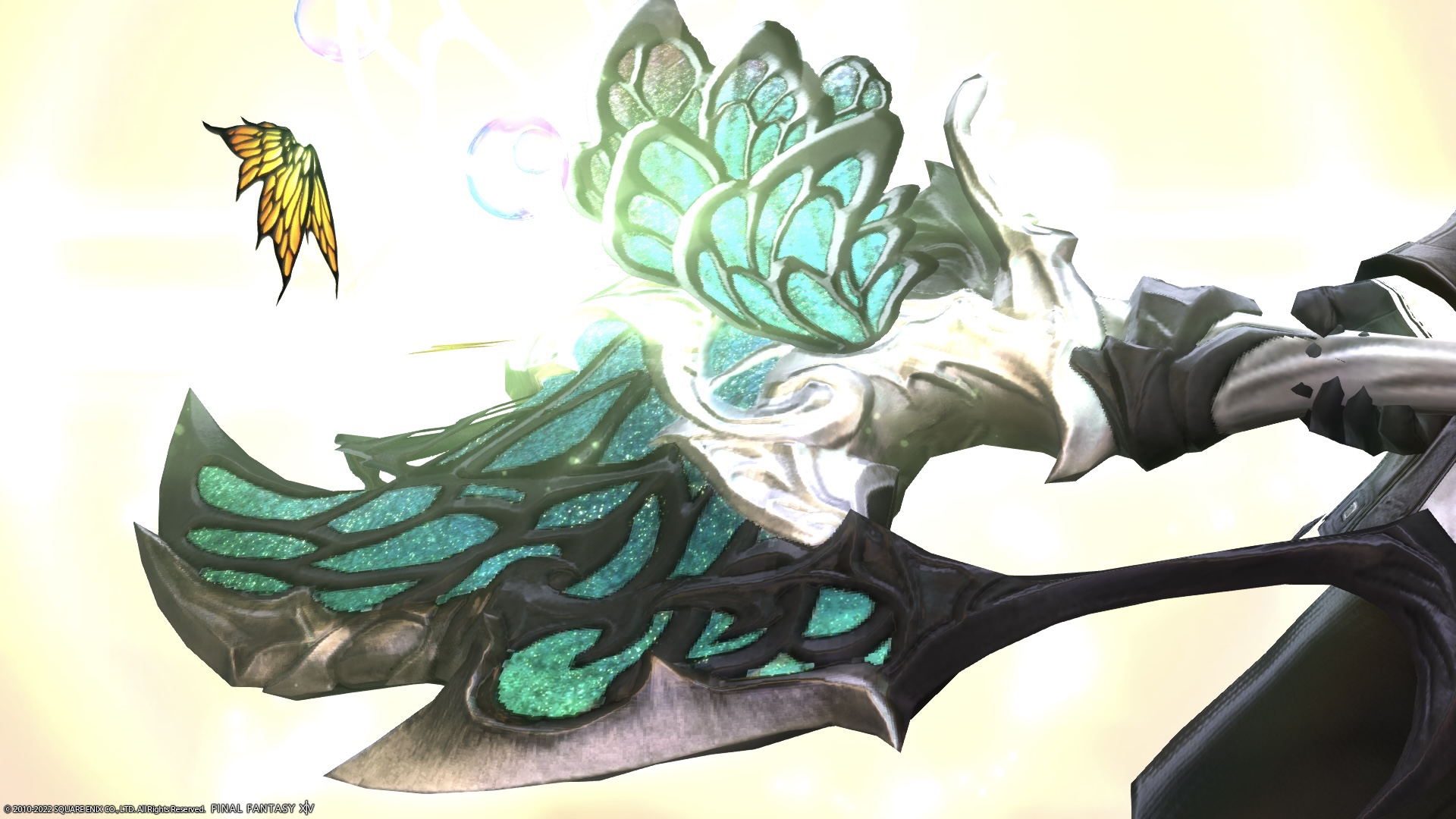 The tip of the handle also shines like glitter.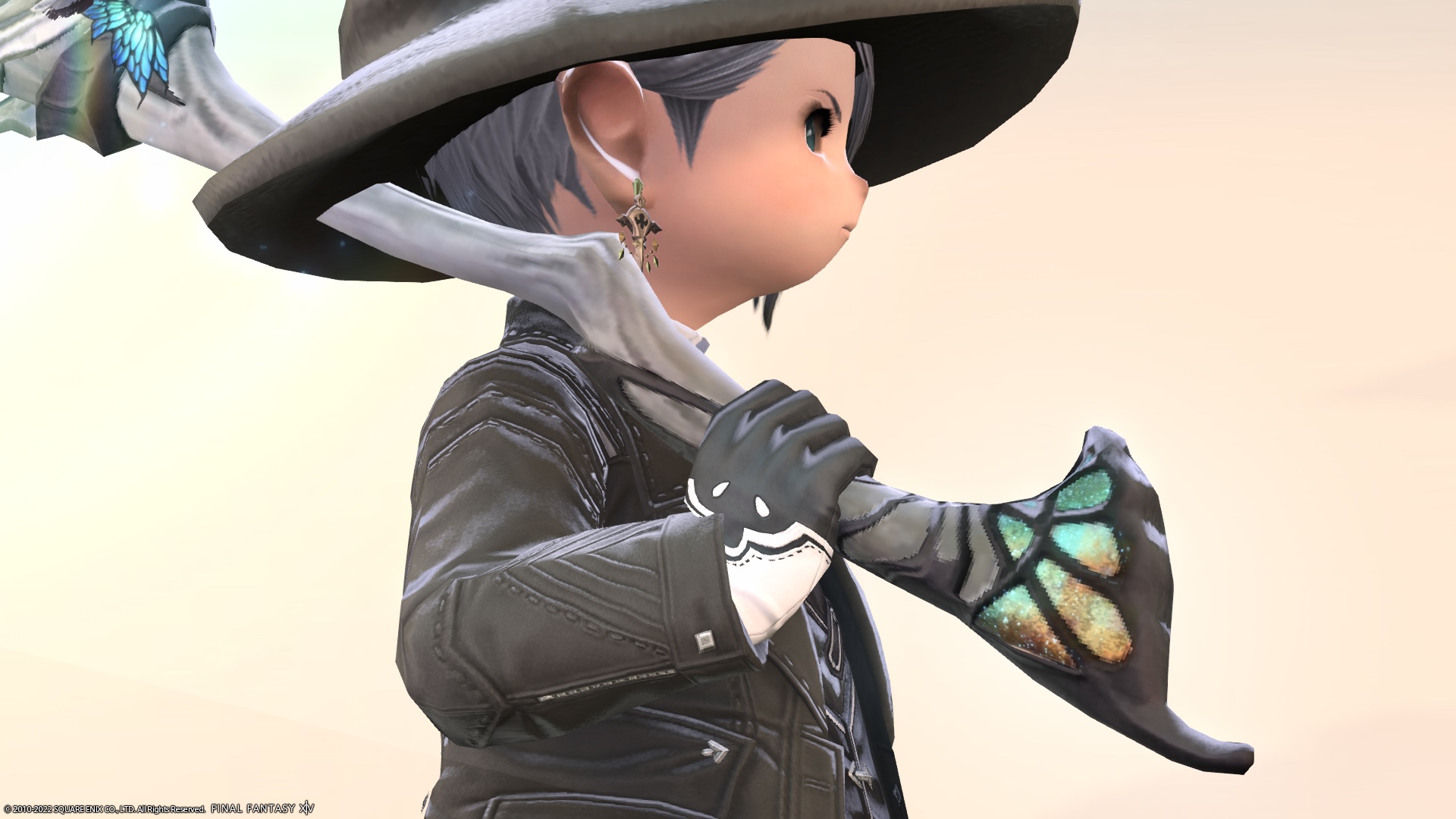 In addition, the wings of light are projected behind the axe, which is very cute!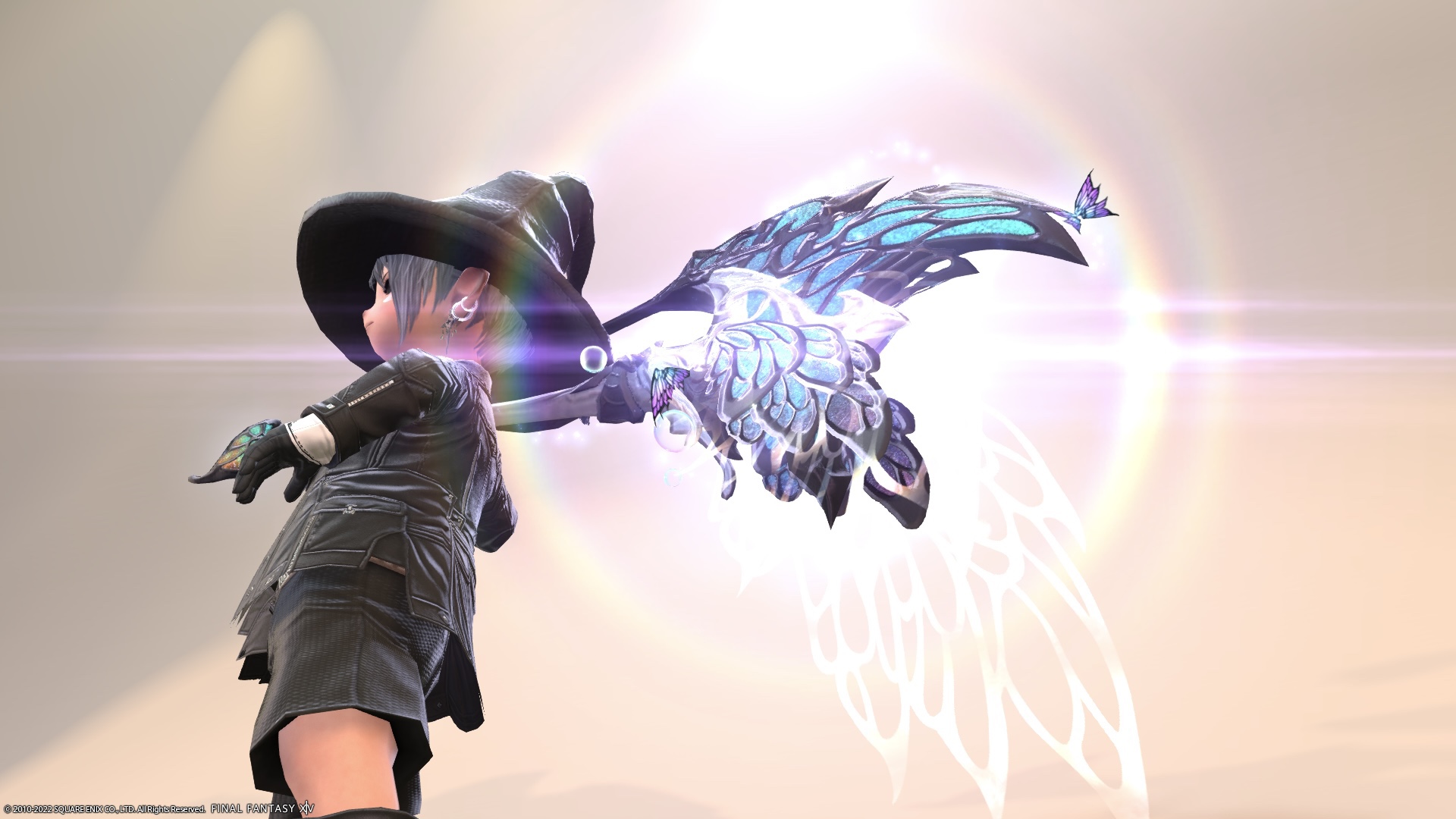 This feather of light is also beautiful, isn't it?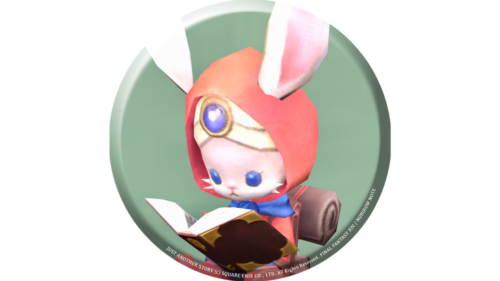 namingway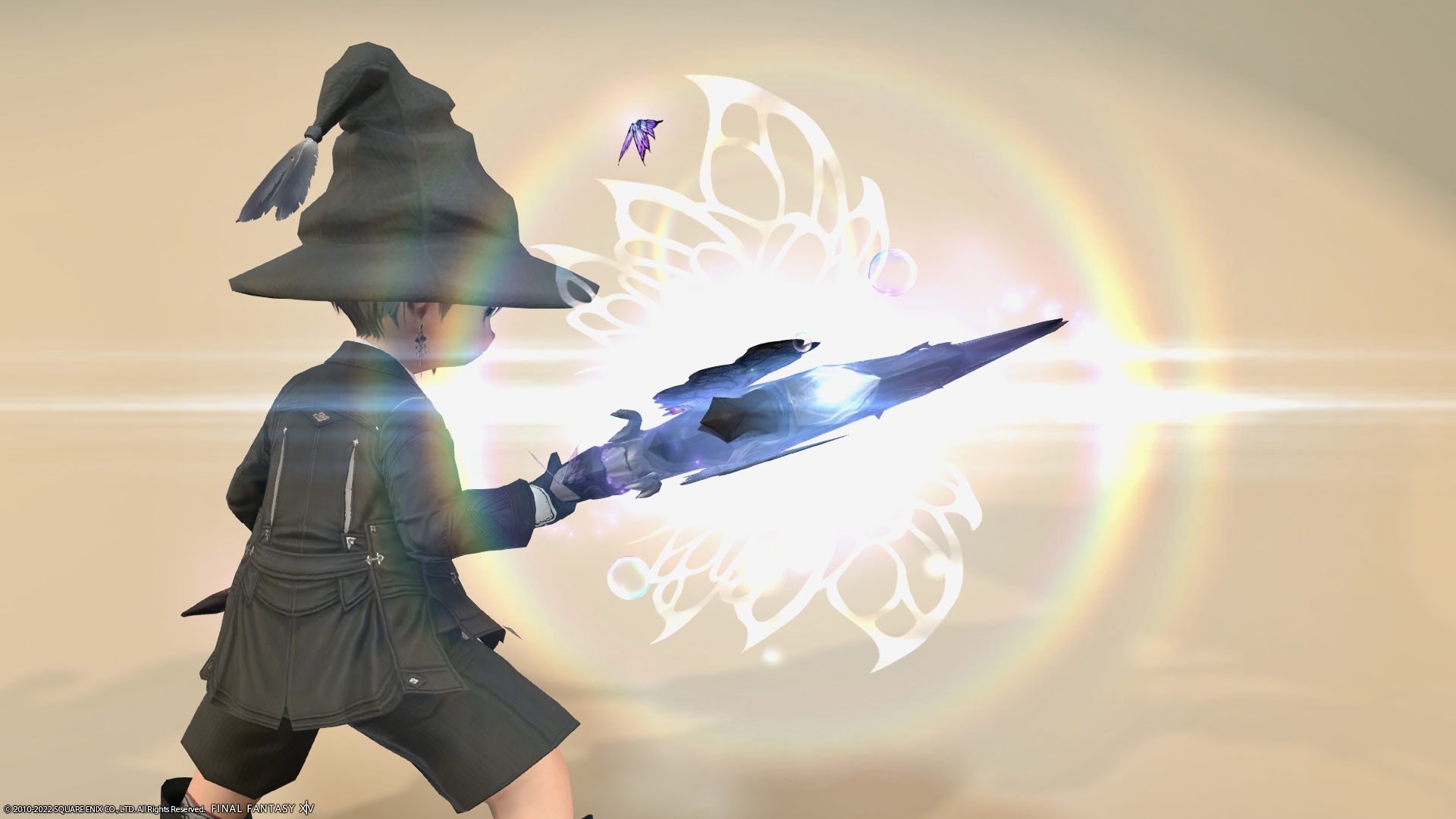 Also, it is nice to have a rainbow surrounding the ax.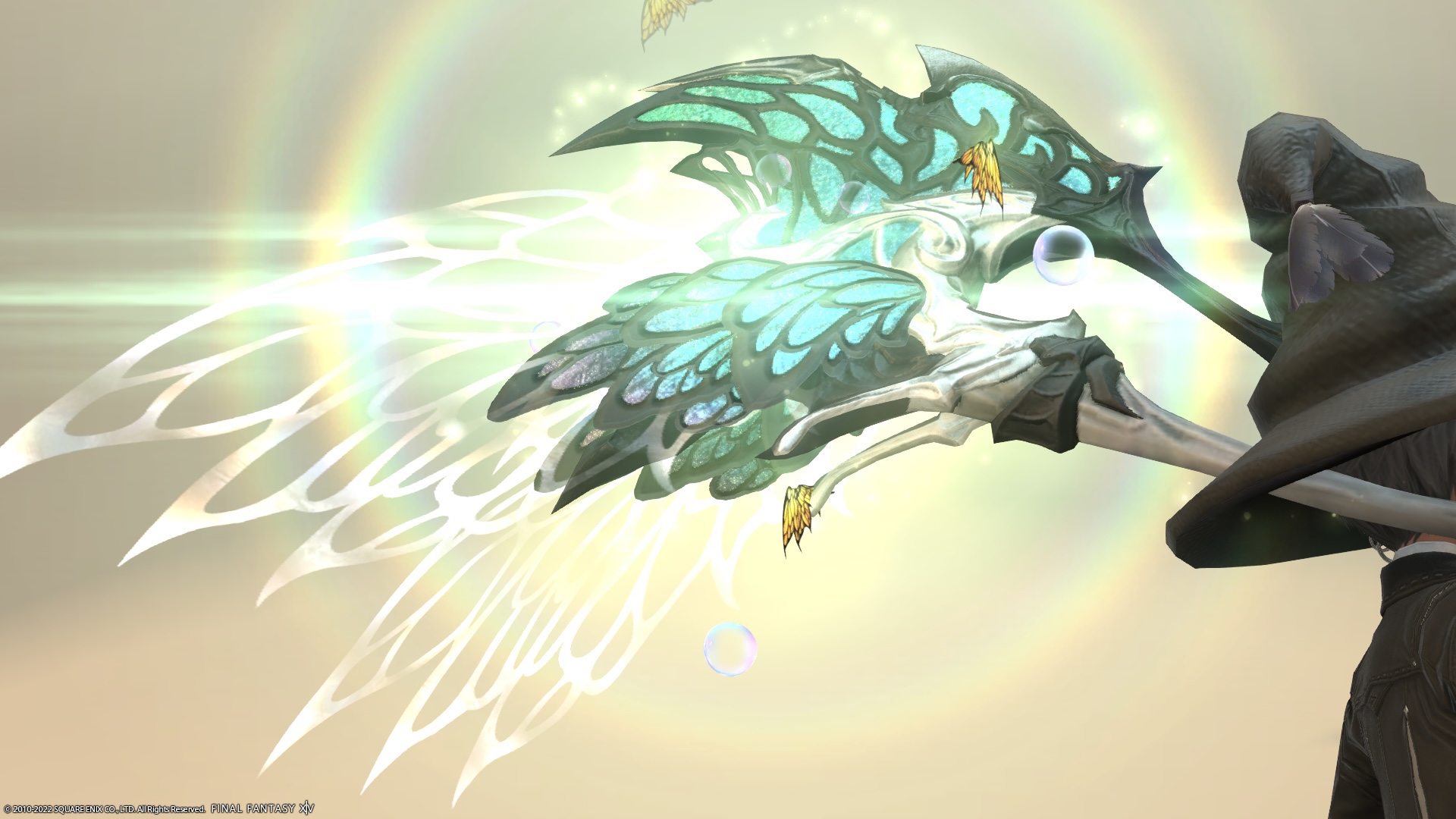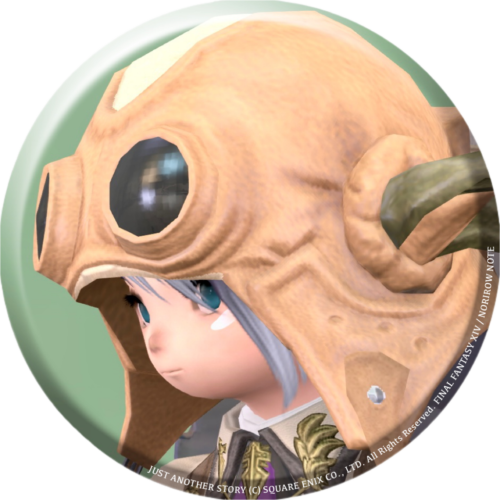 norirow
And since the bubbles are dancing, it's beautiful even when you swing it around.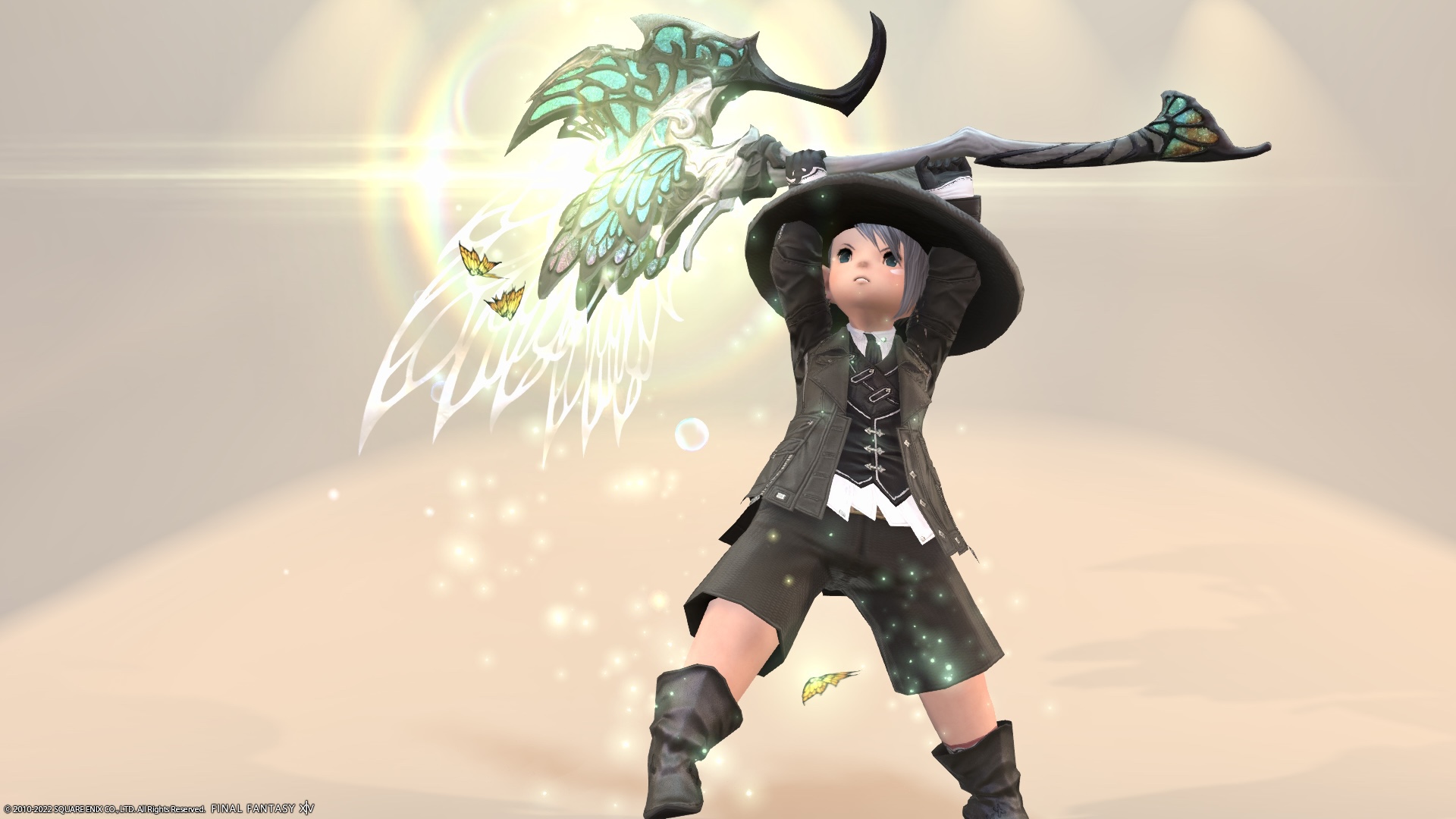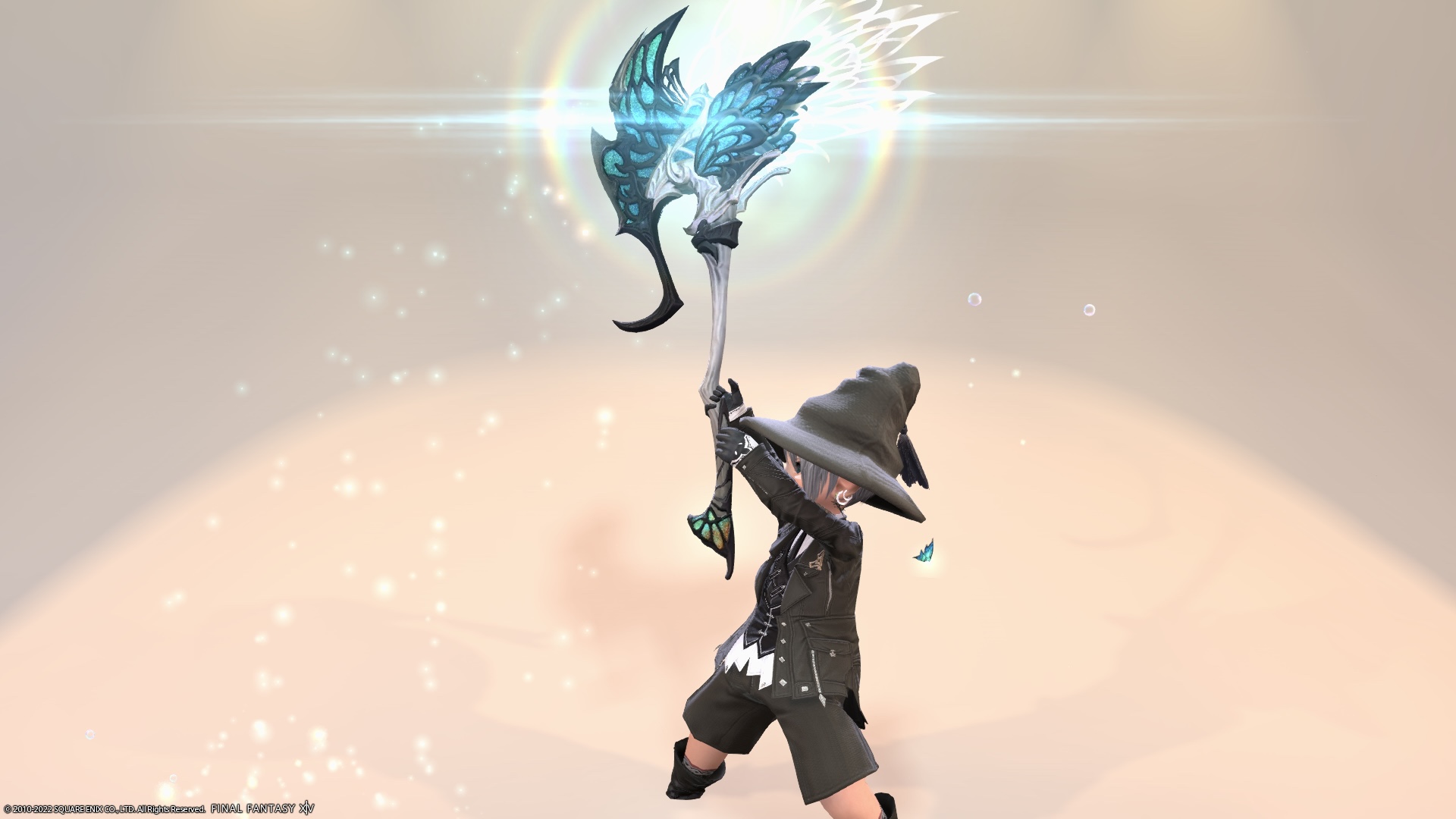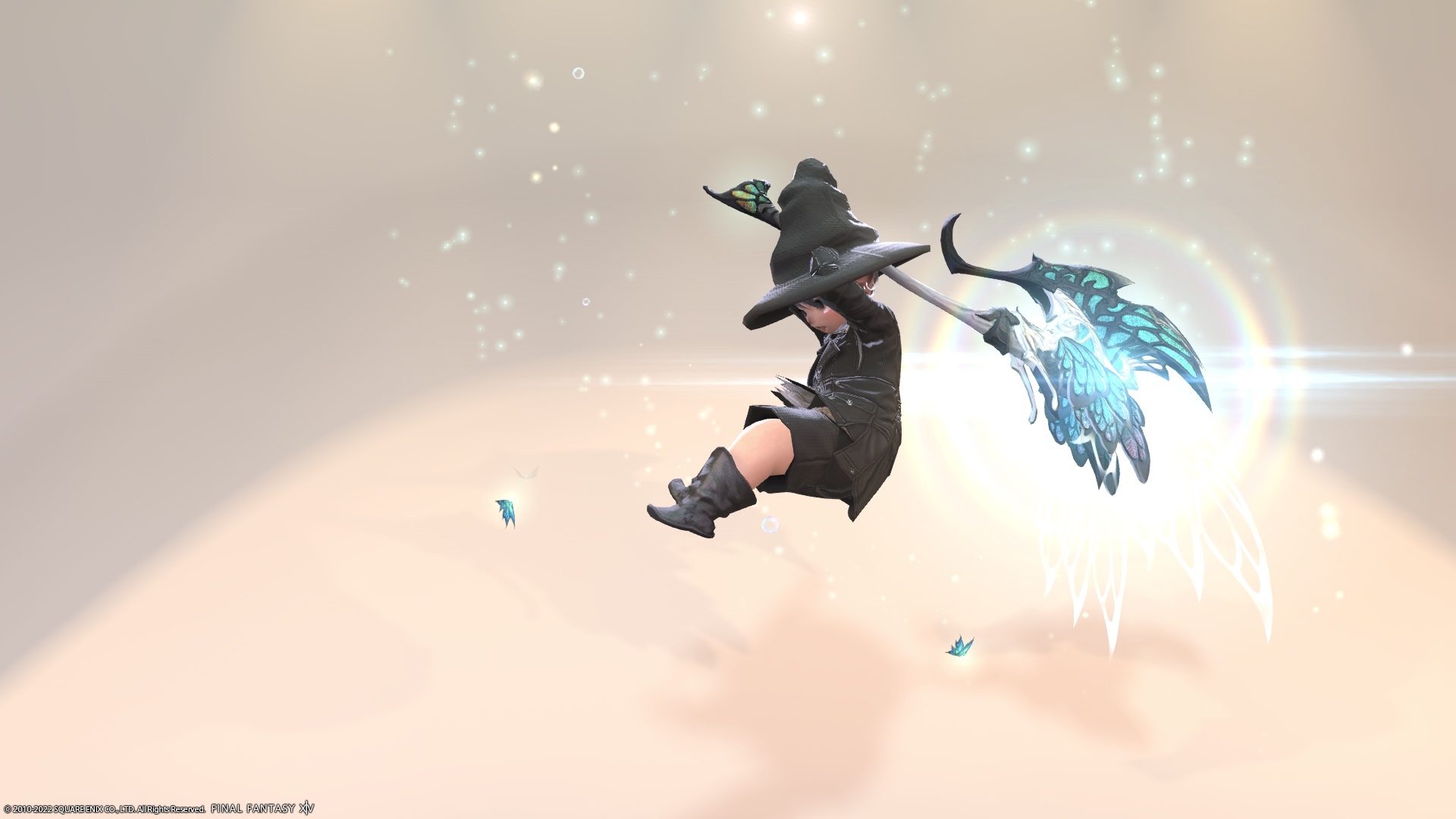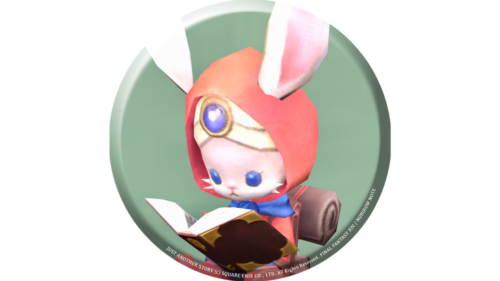 namingway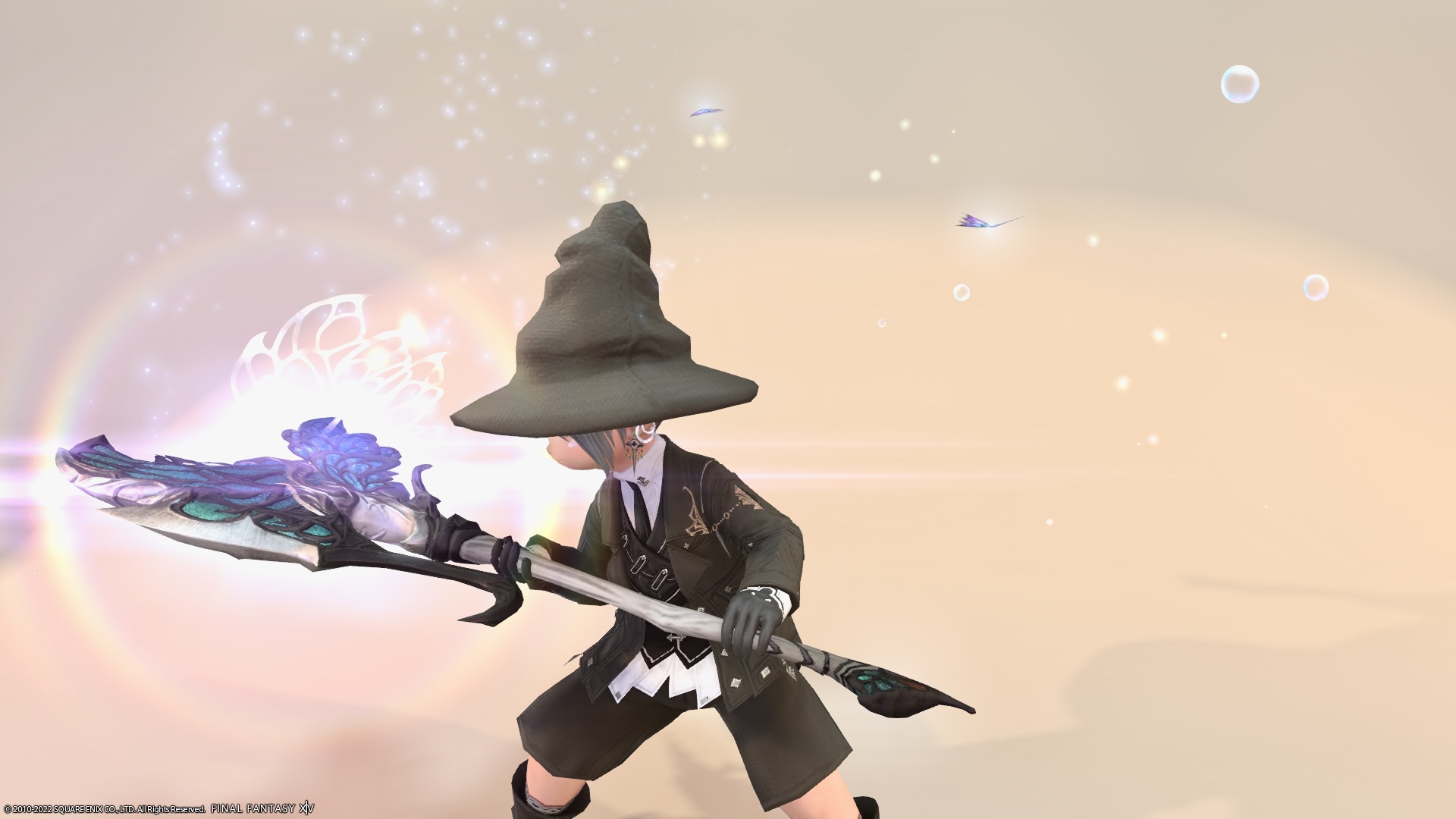 All the effects are very beautiful, but I don't think you can tell just by looking at the pictures, so be sure to check it out in the video below!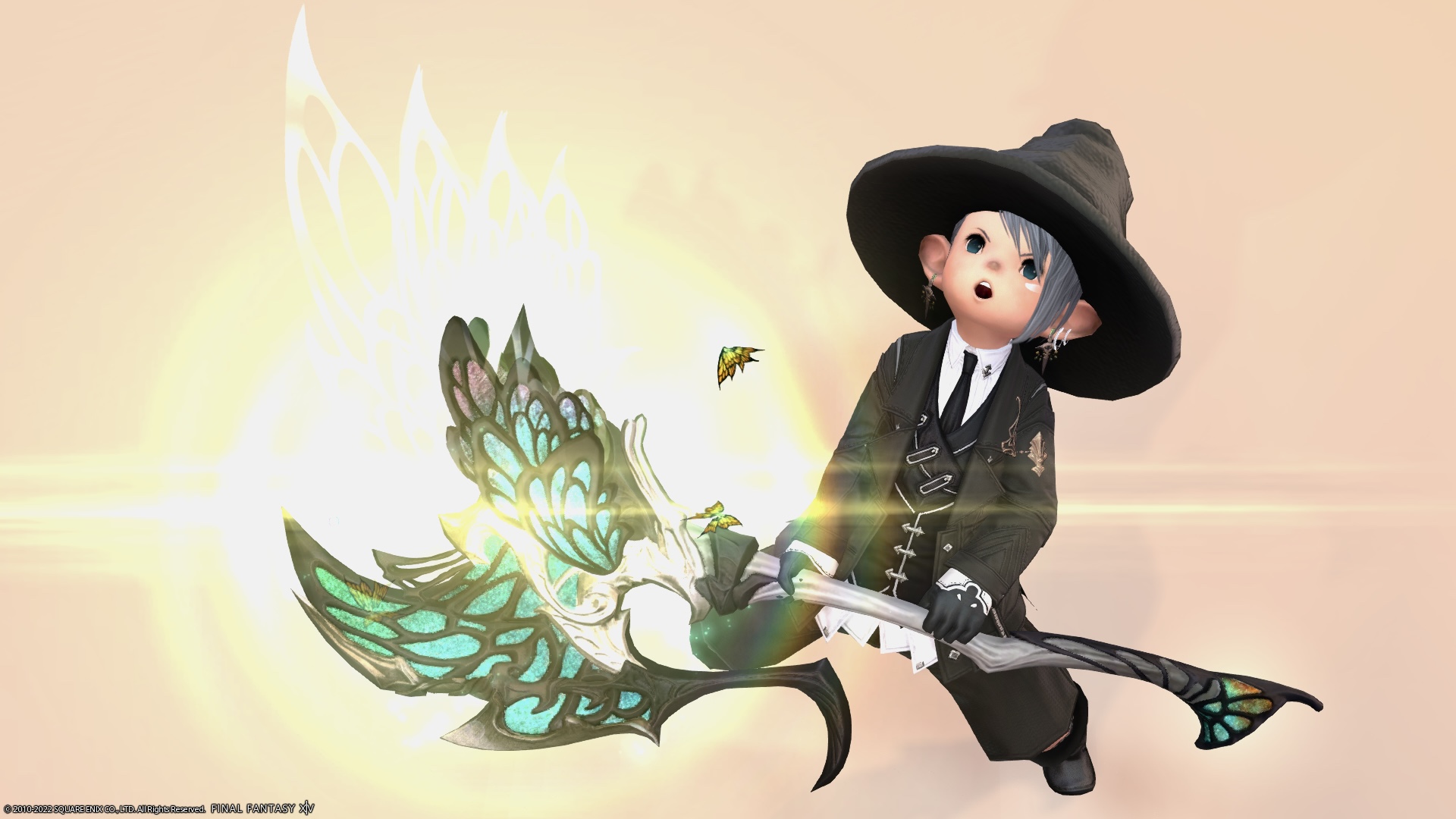 In addition, this "The Fae's Crown Axe" can be purchased on the market board as it is a crafted weapon.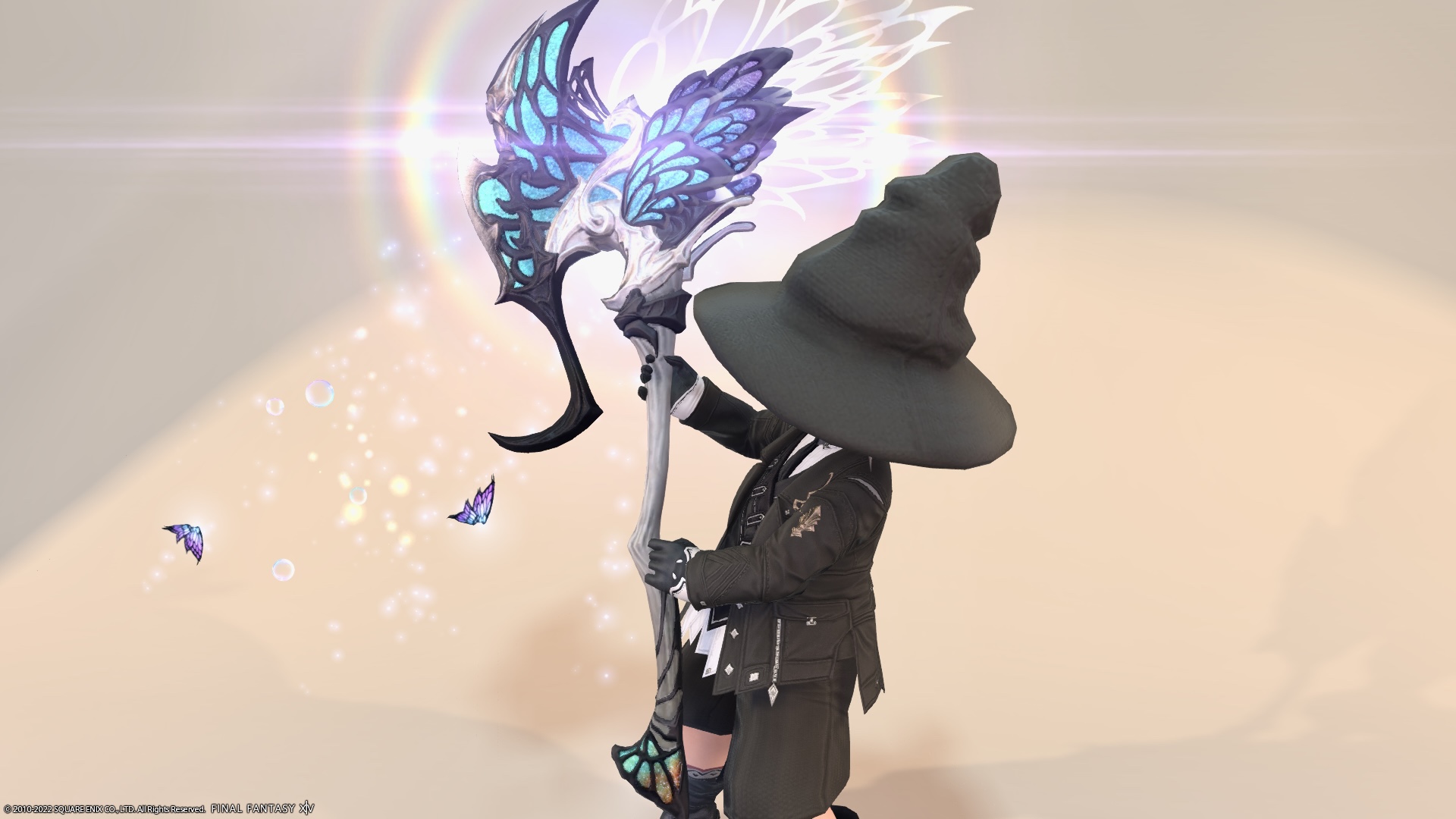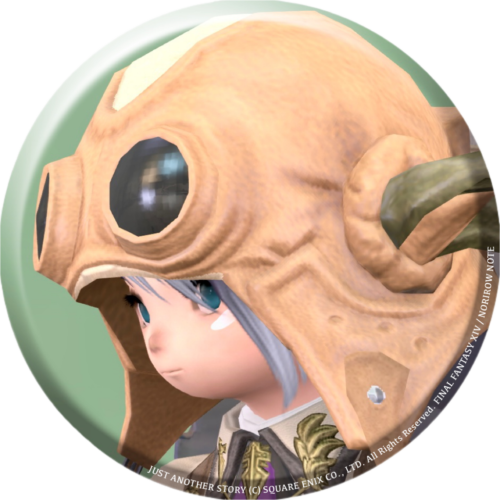 norirow
I think I got the best axe!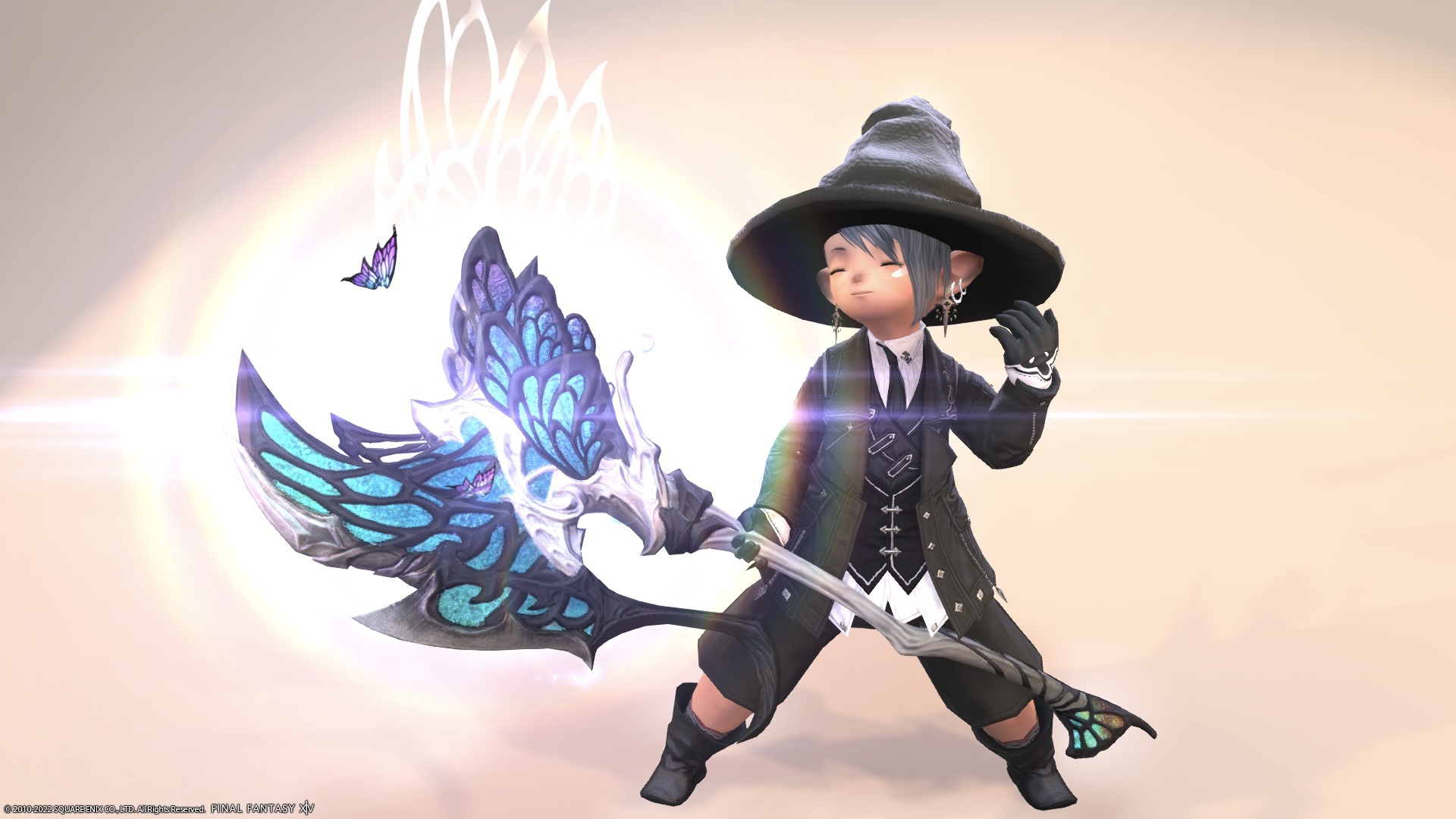 This was worth the long wait.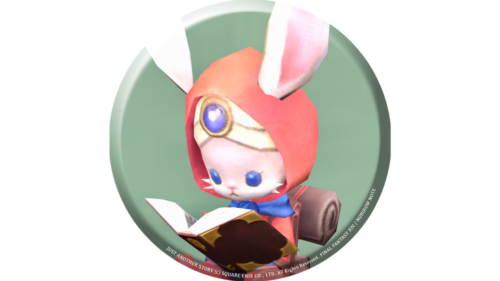 namingway
Video recording
I recorded the change in the glowing effect in the video!
So, it was a record of the glowing Titanian warrior weapon "The Fae's Crown Axe".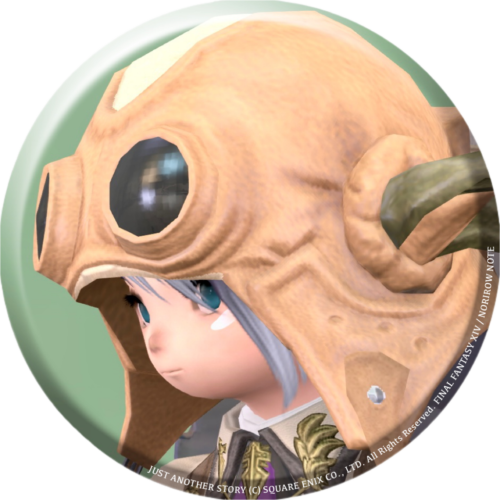 norirow
Related record
Various glowing Titania weapons