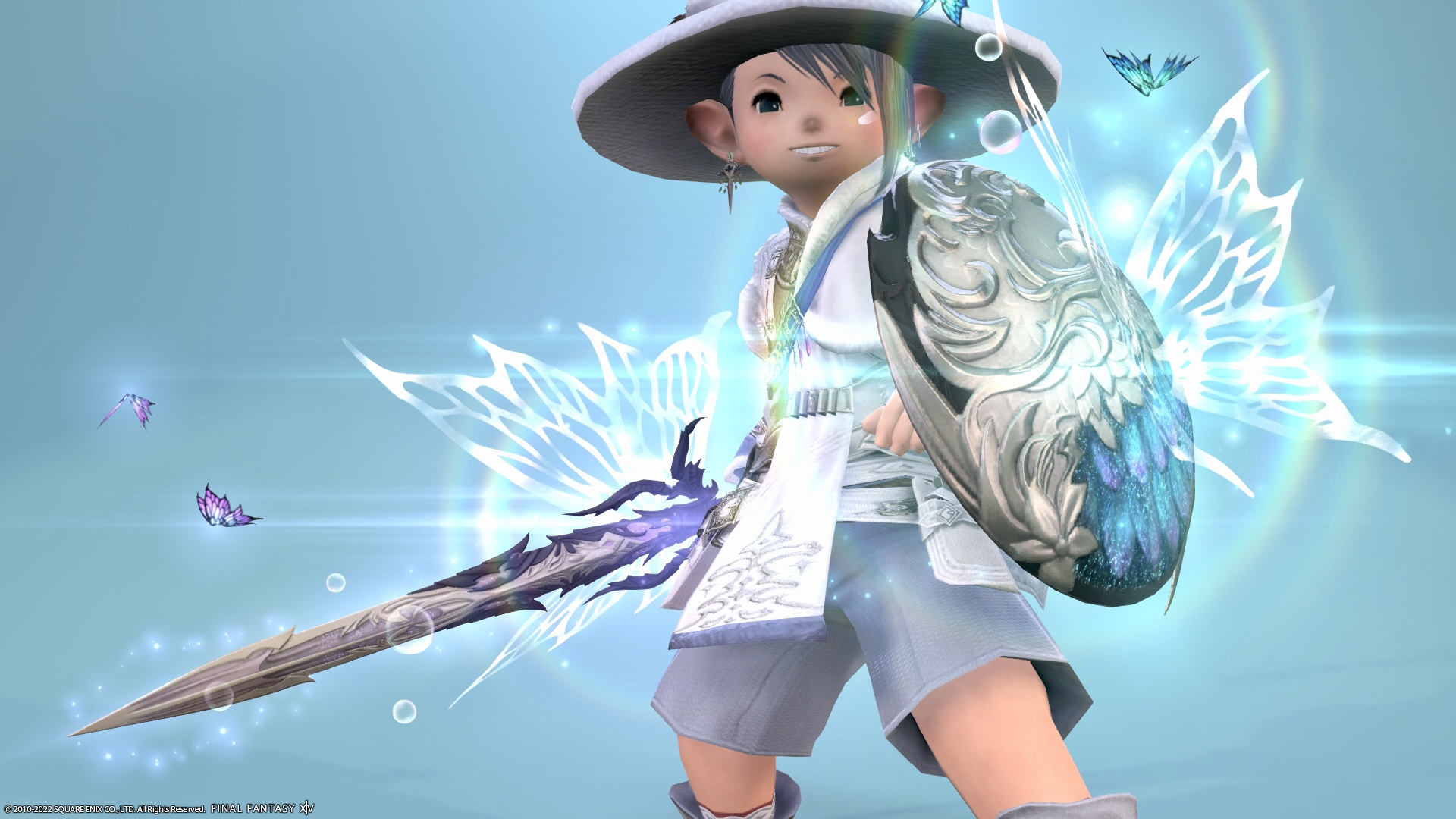 This is a record of Titania's glowing version of Paladin Sword and Shield "The Fae's Crown Sword" & "The Fae's Crown Shield".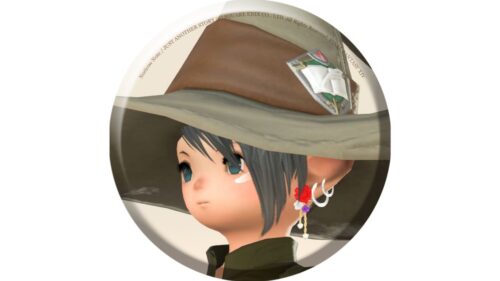 norirow
Oh, Paladin's The Fae's Crown weapon is even prettier!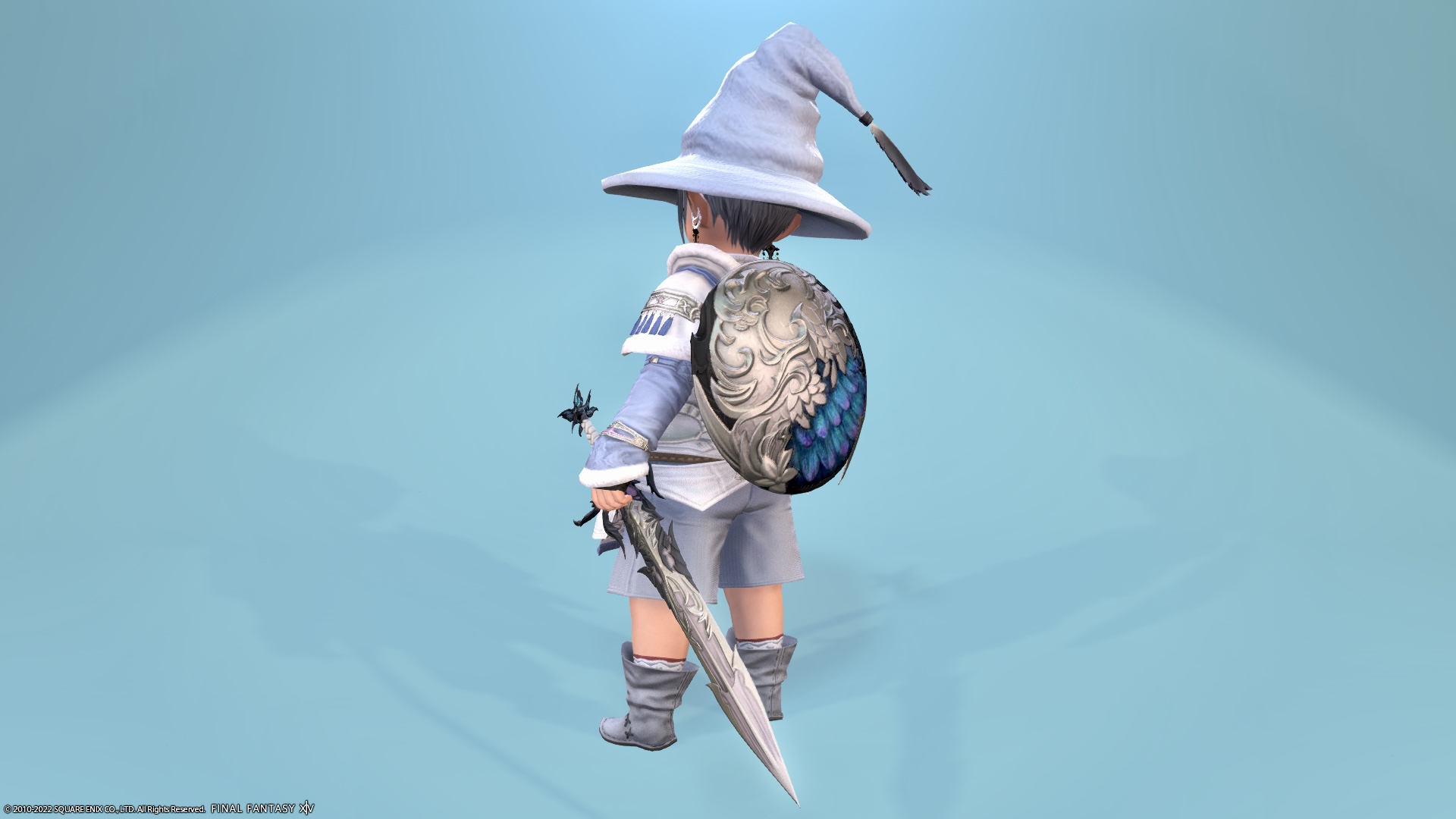 I thought it was a relatively quiet design when it didn't light up.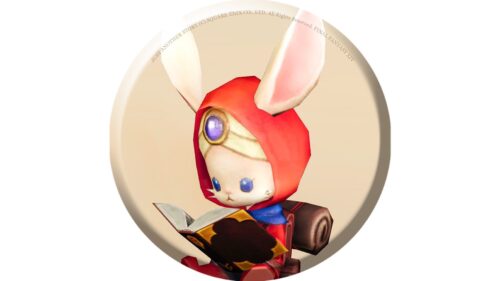 namingway
If it is only equipped, it is exactly the same as the sword "The King's Sword" & "The King's Shield" that can be obtained in The Dancing Plague (Extreme).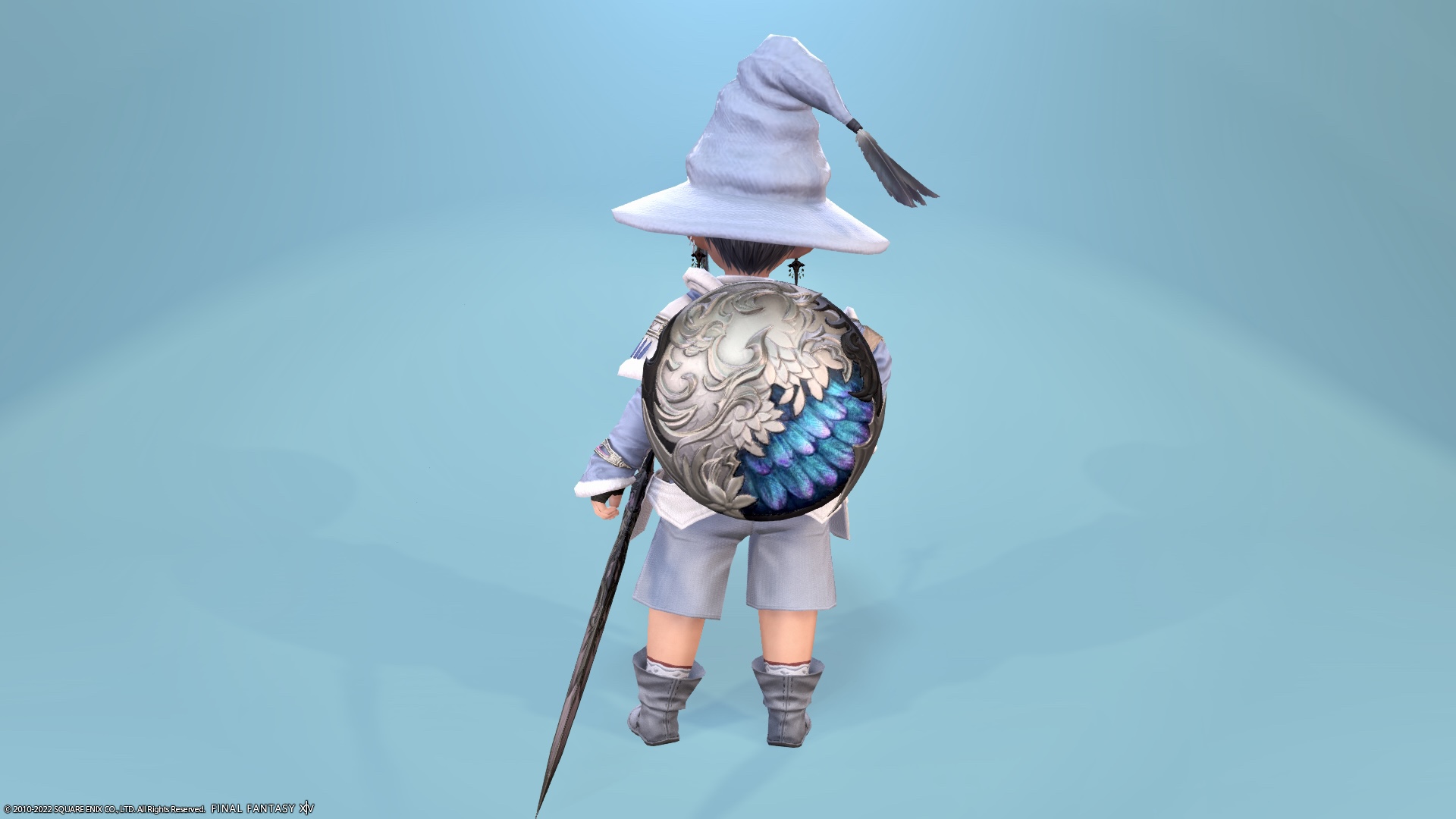 The shield is round and lightweight, and has a nice design with butterfly wings on half.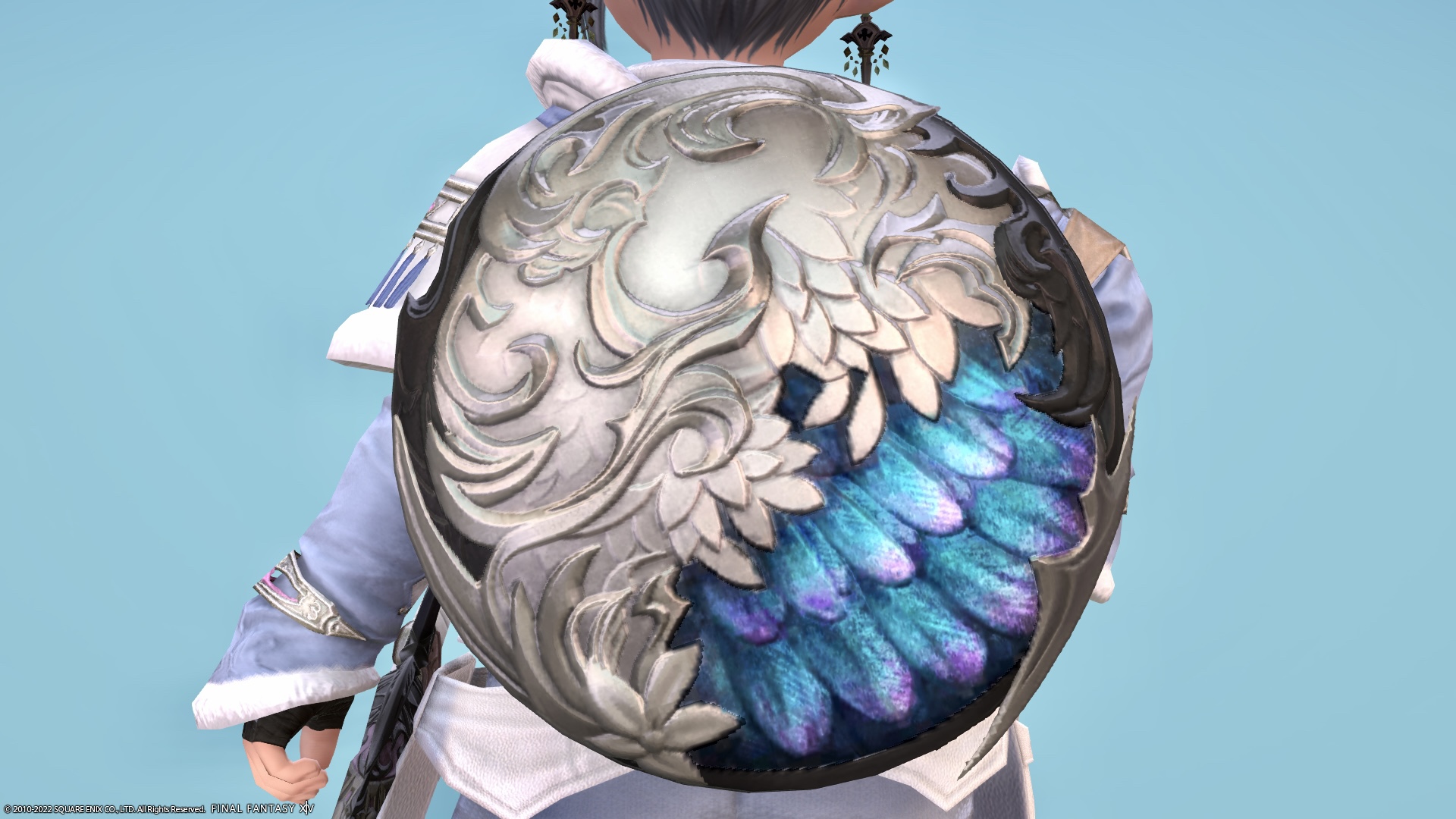 The sword is also made like an accessory, and the matte black color is fashionable.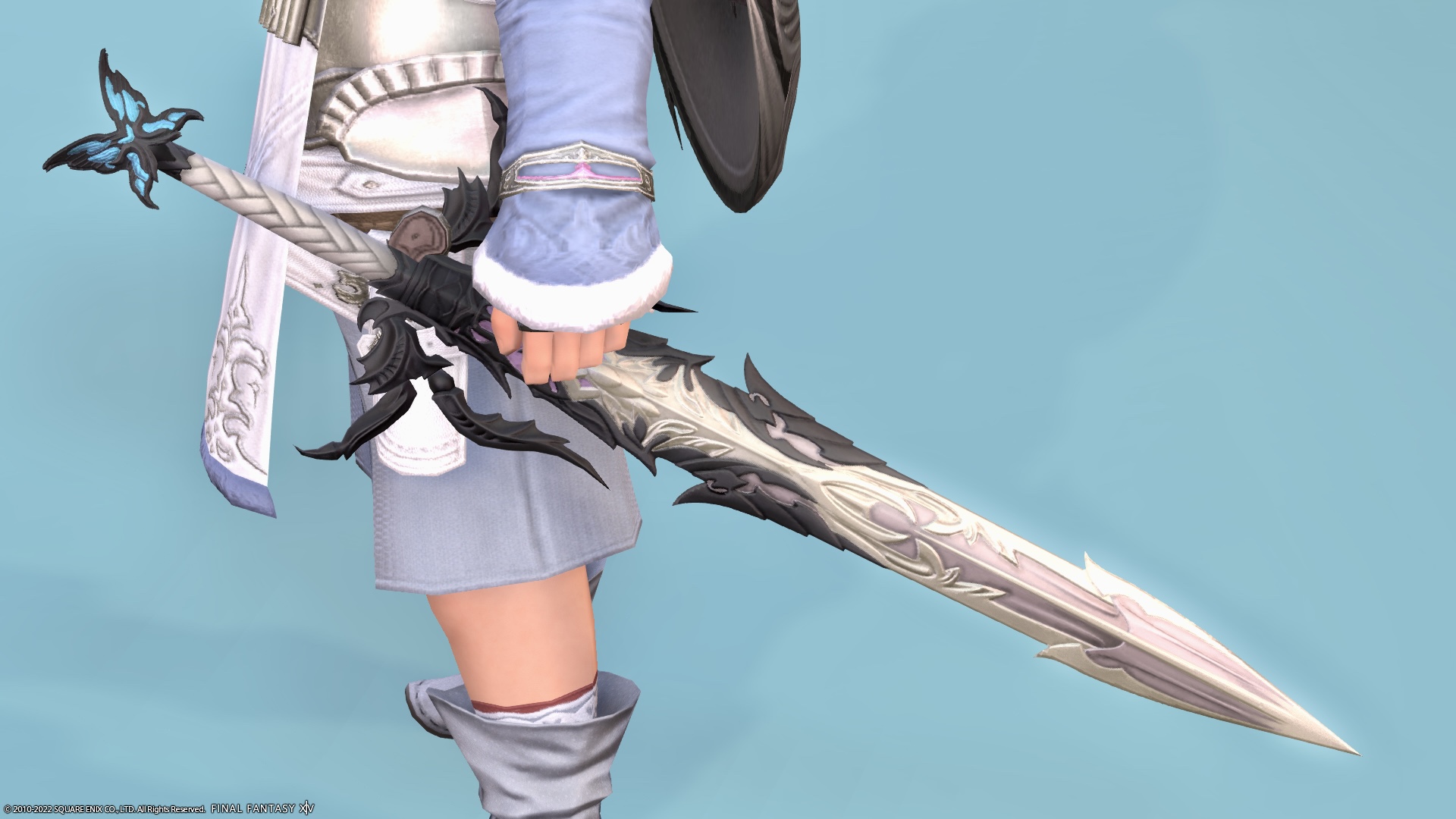 There is a butterfly monument at the tip of the handle.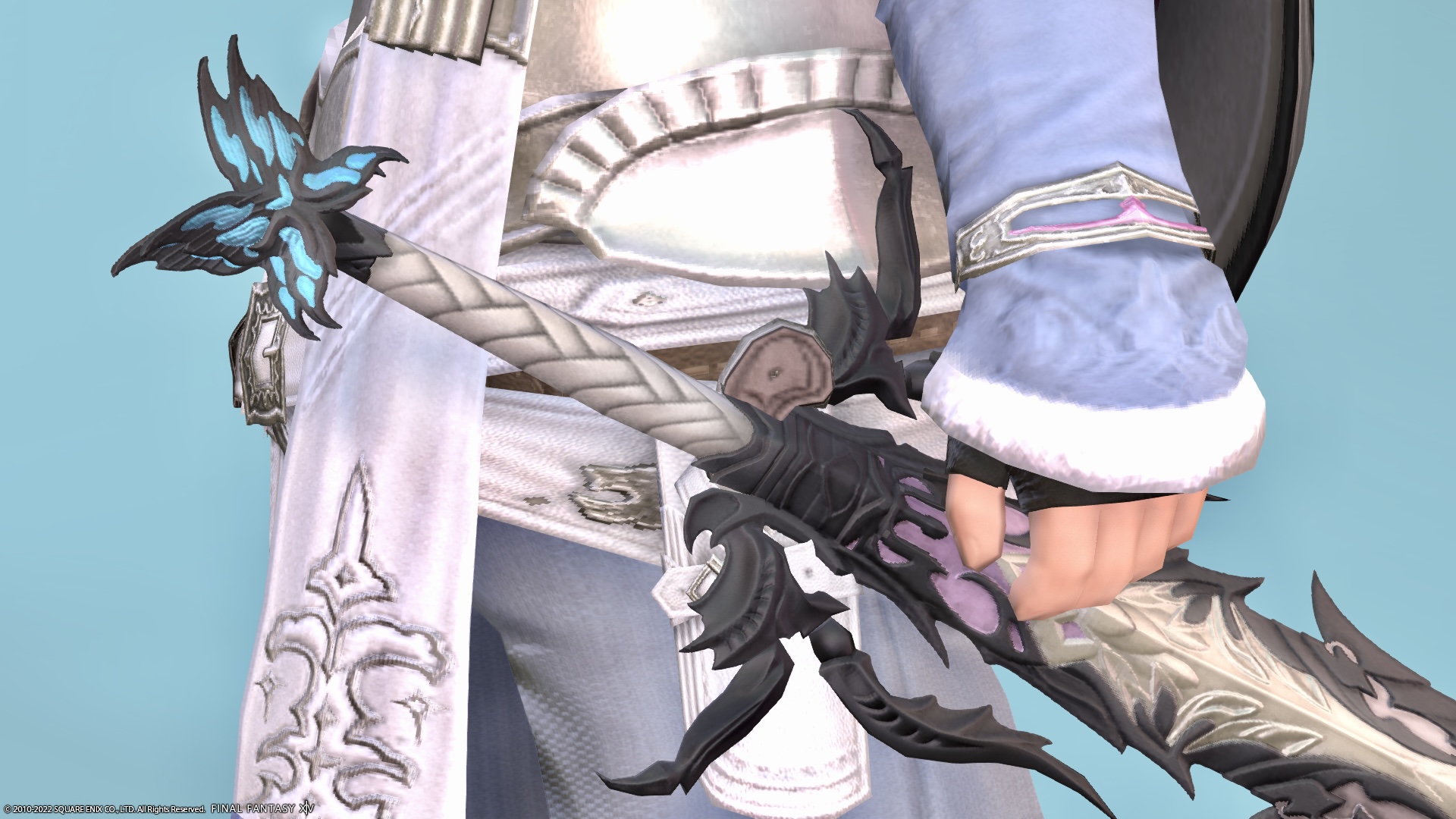 Is the blade slightly pinkish?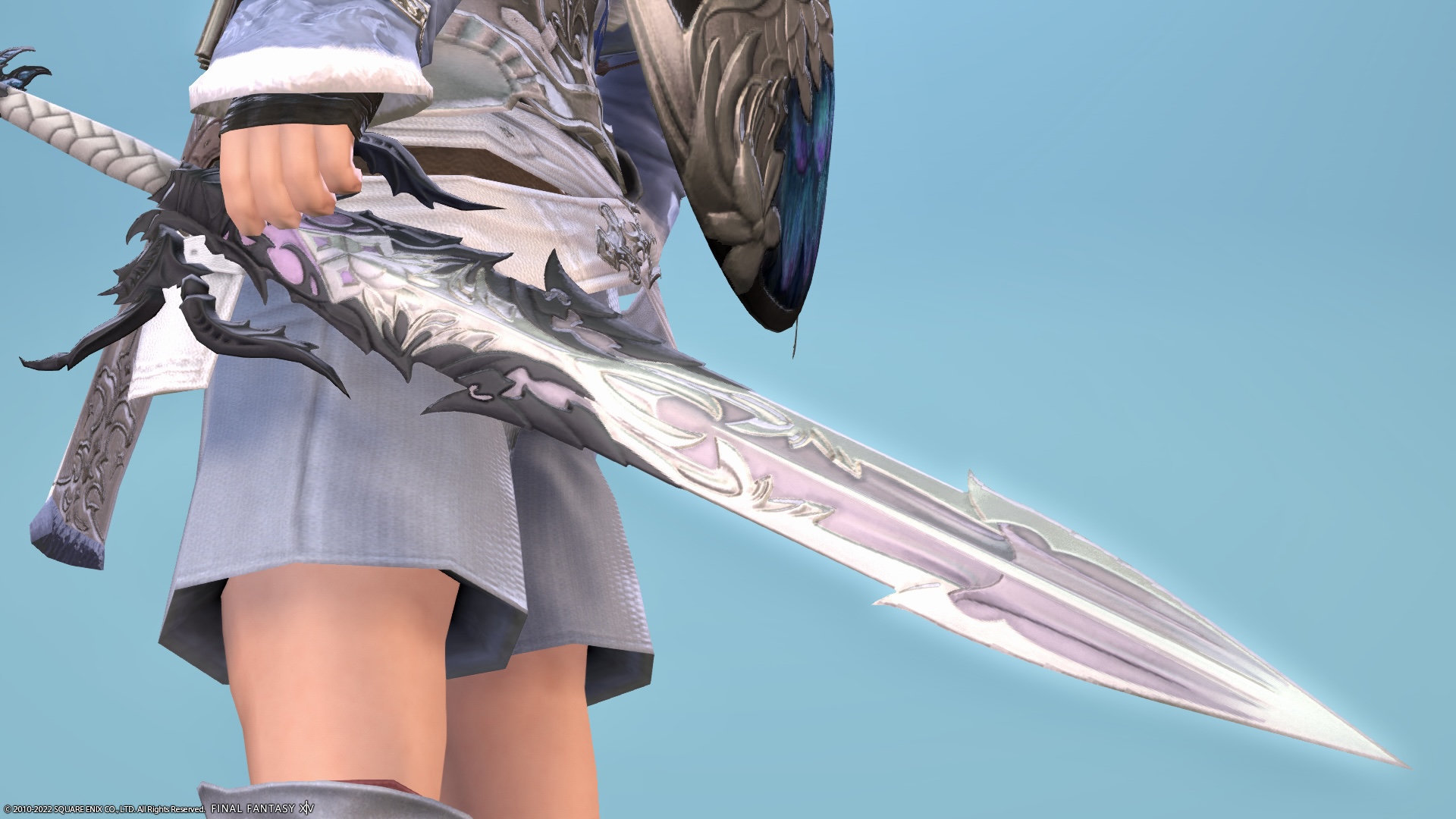 And when you set it up, it lights up!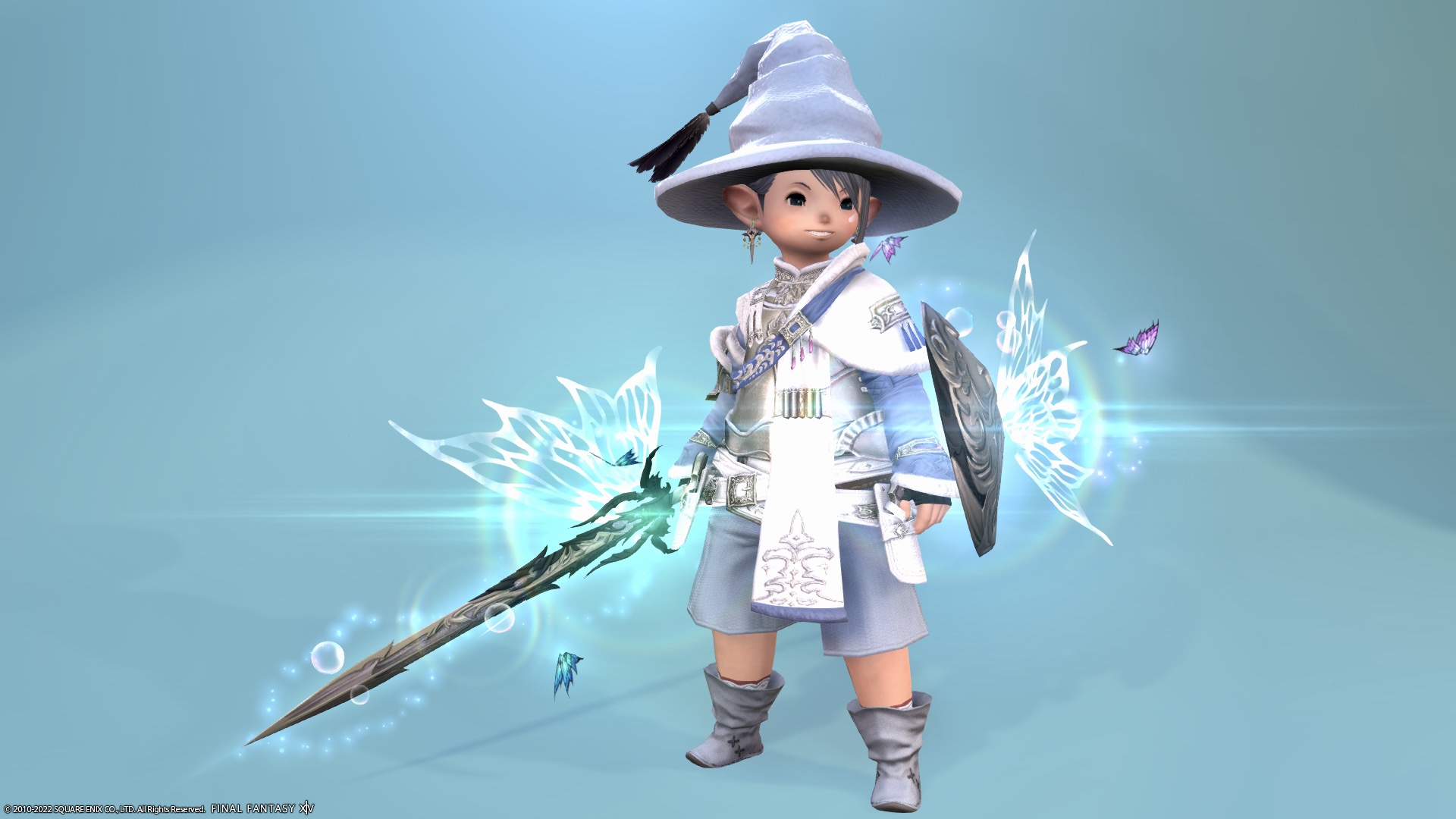 Moreover, feathers of light are projected on both the sword and the shield, and each one has a rainbow ring, so it's very beautiful!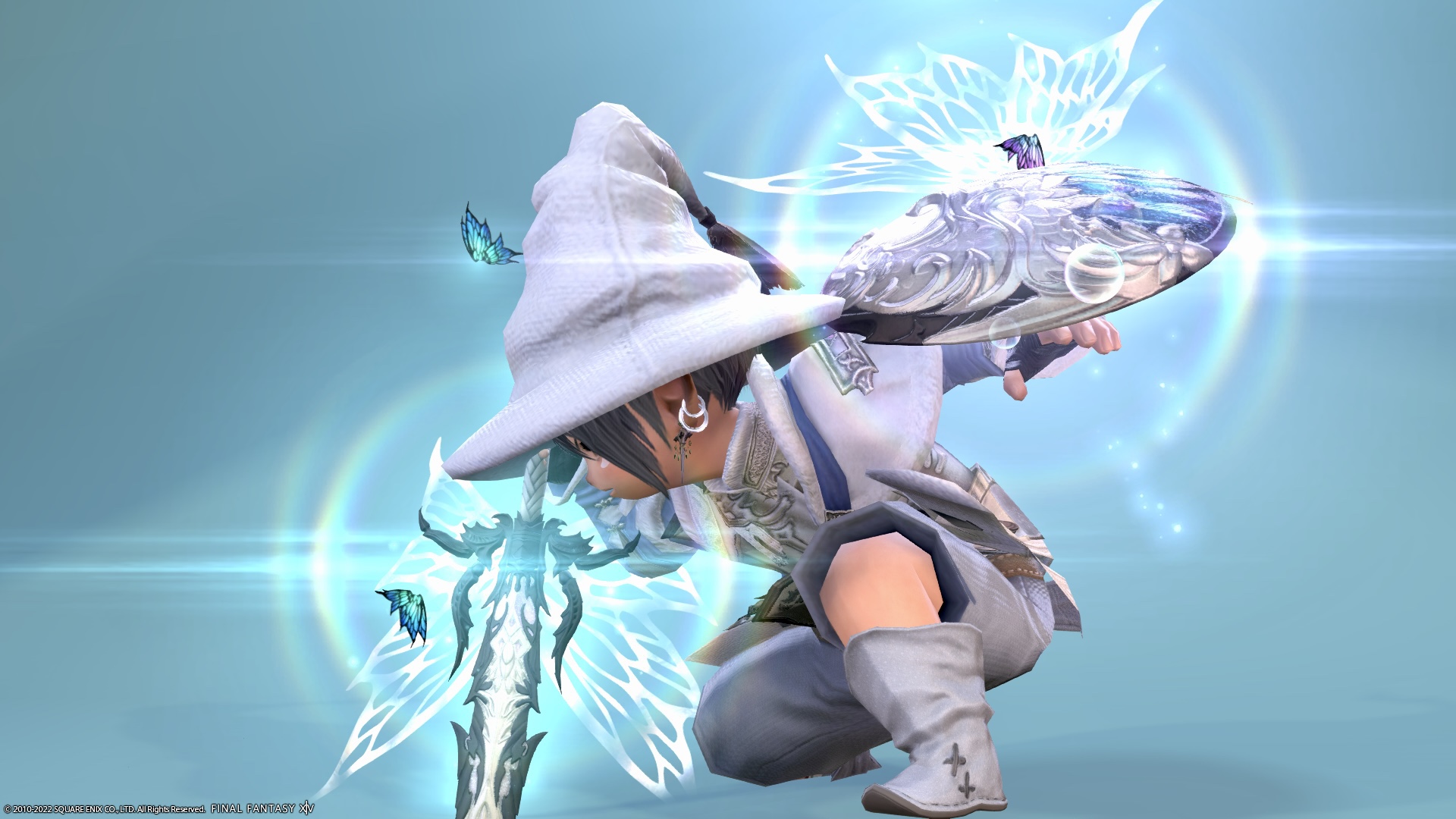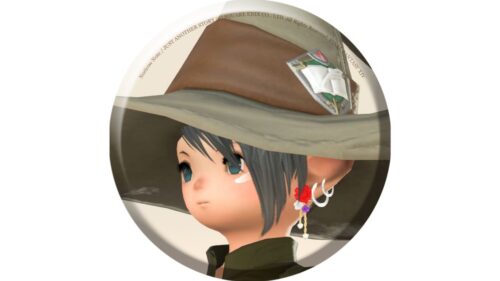 norirow
What's even more amazing is that different colored butterflies appear on the sword and shield!
Example of color change pattern
Like other The Fae's Crown series, random color lights and butterflies appear each time you hold it, but the sword and shield are random, so you can enjoy various patterns.
purple x purple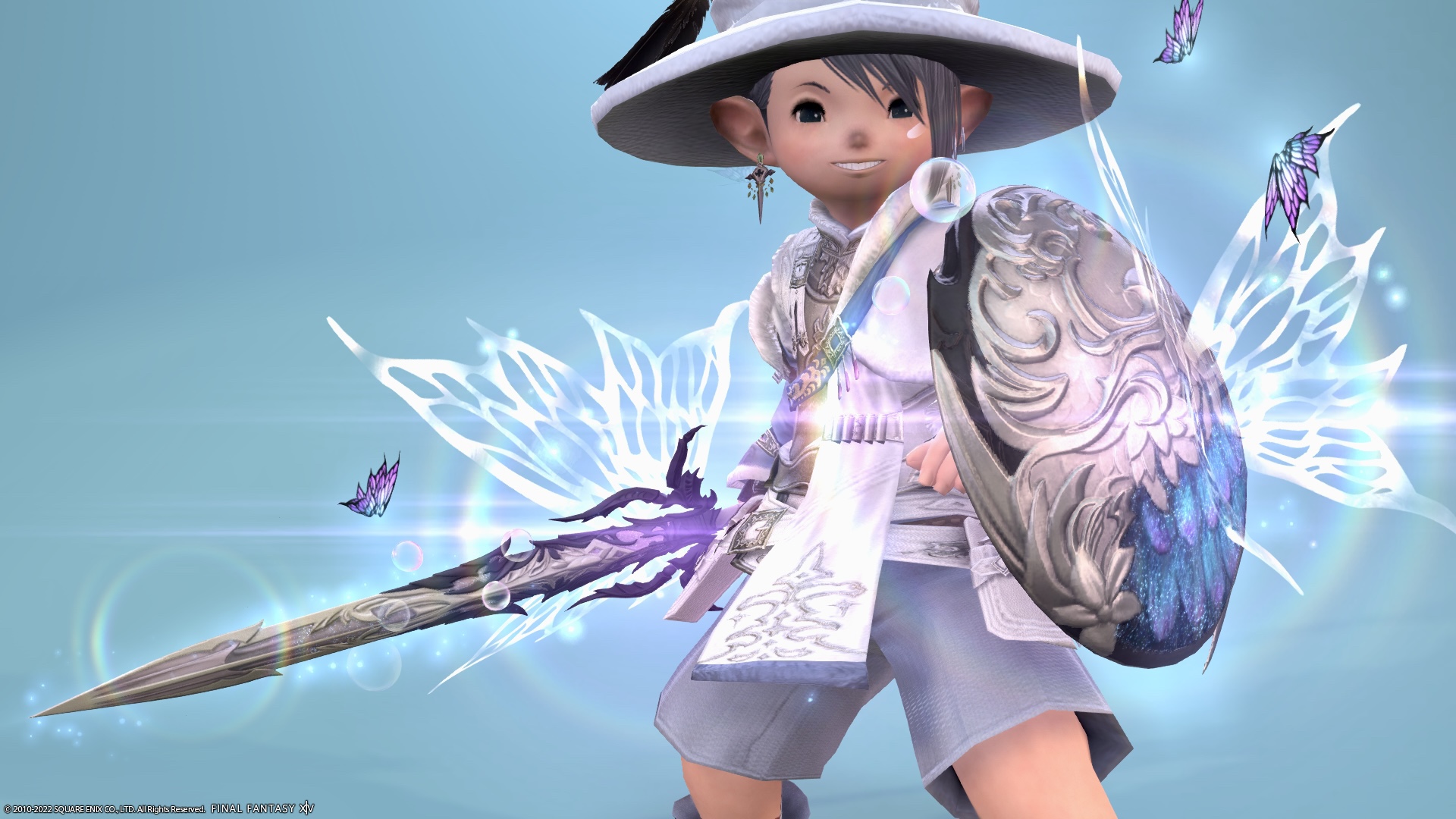 yellow x purple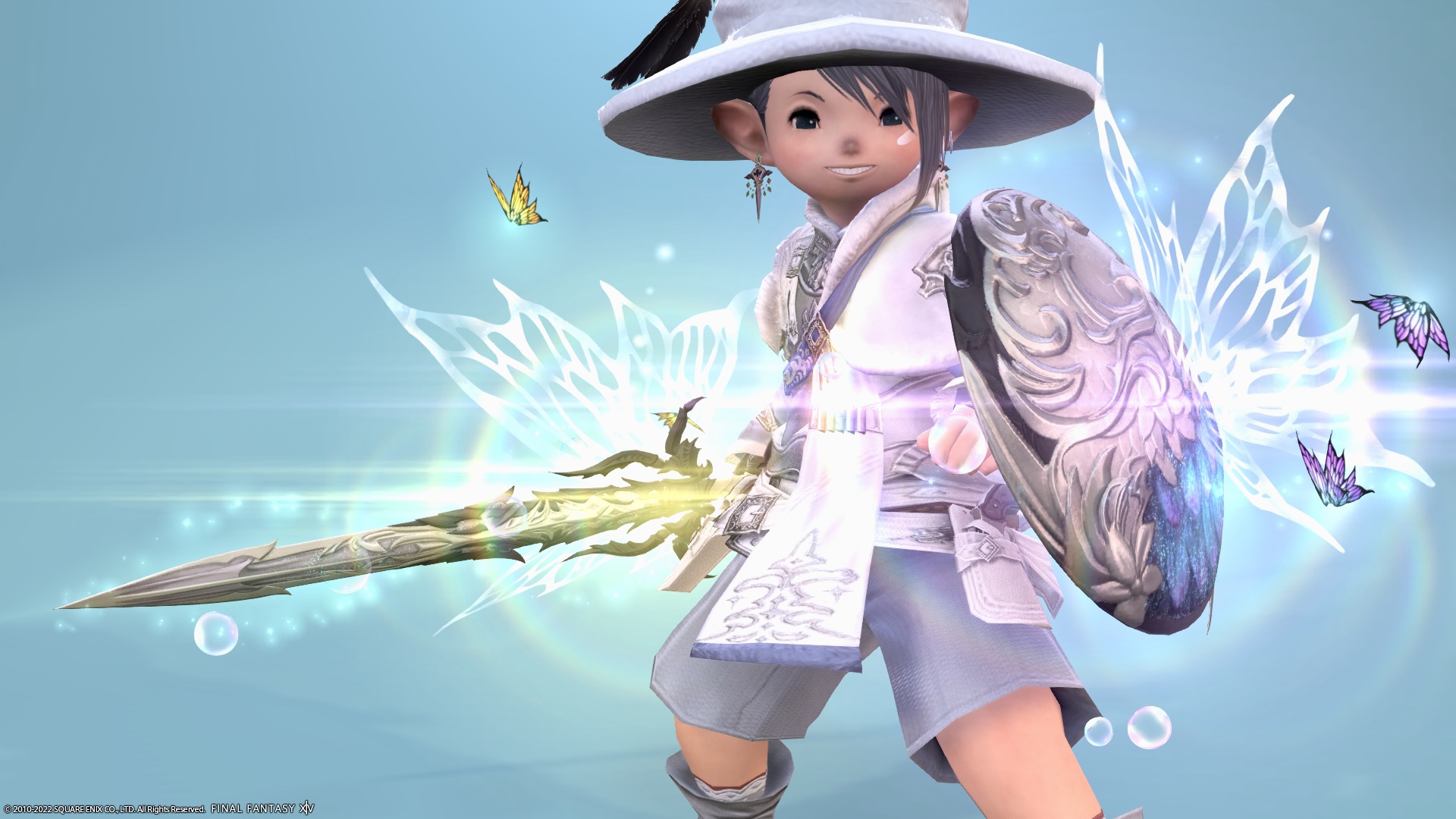 yellow x blue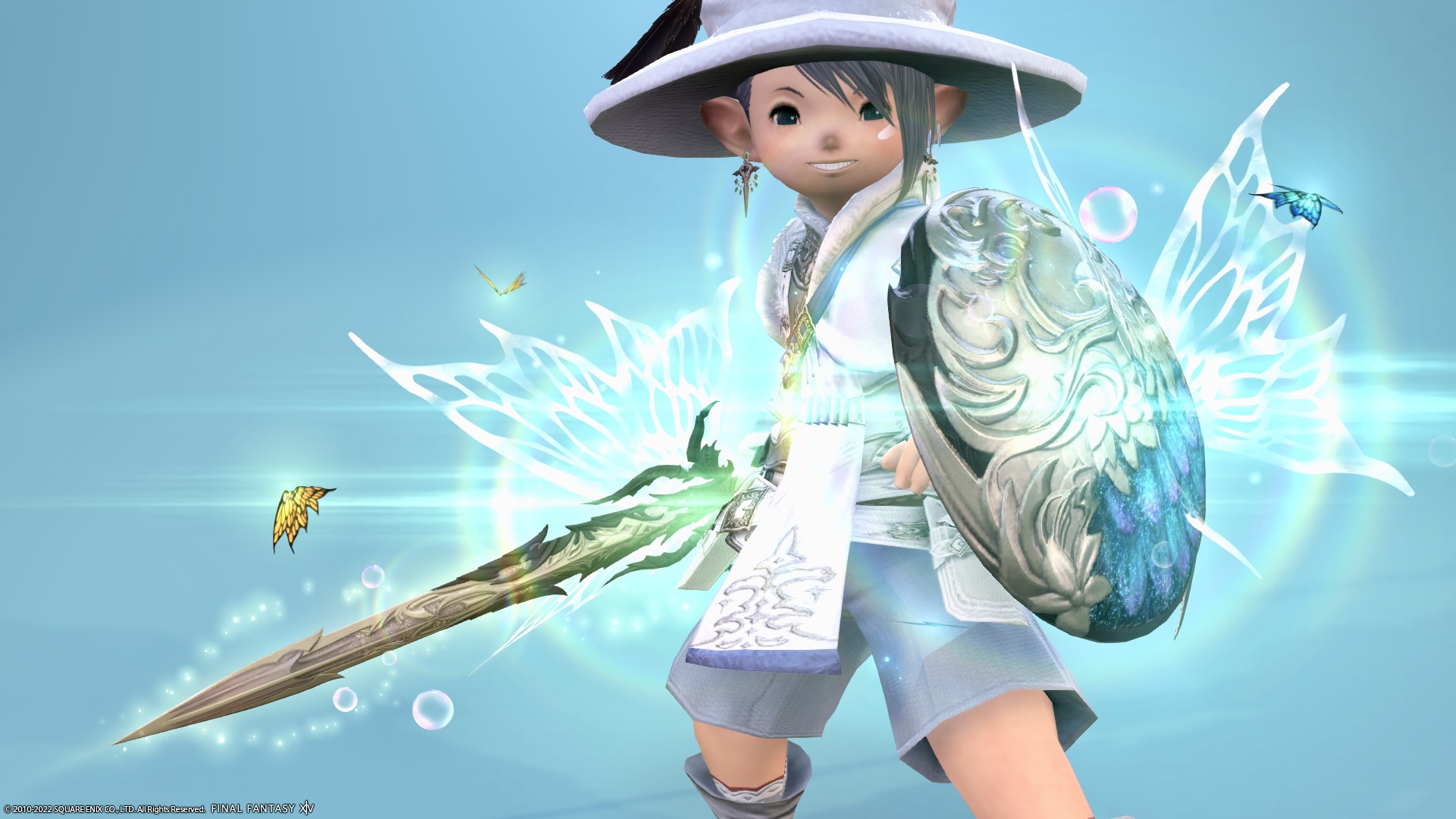 purple x yellow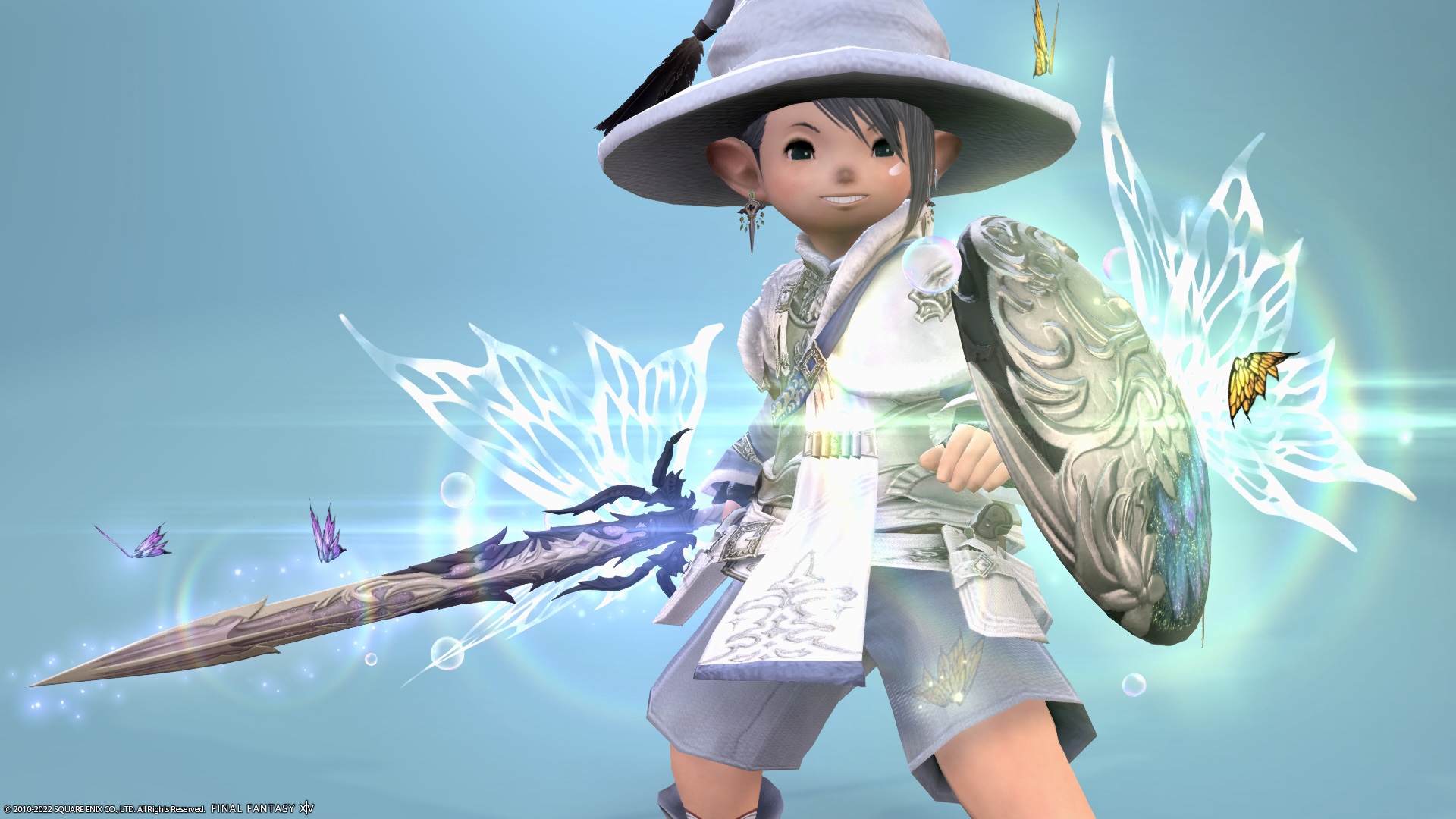 blue x purple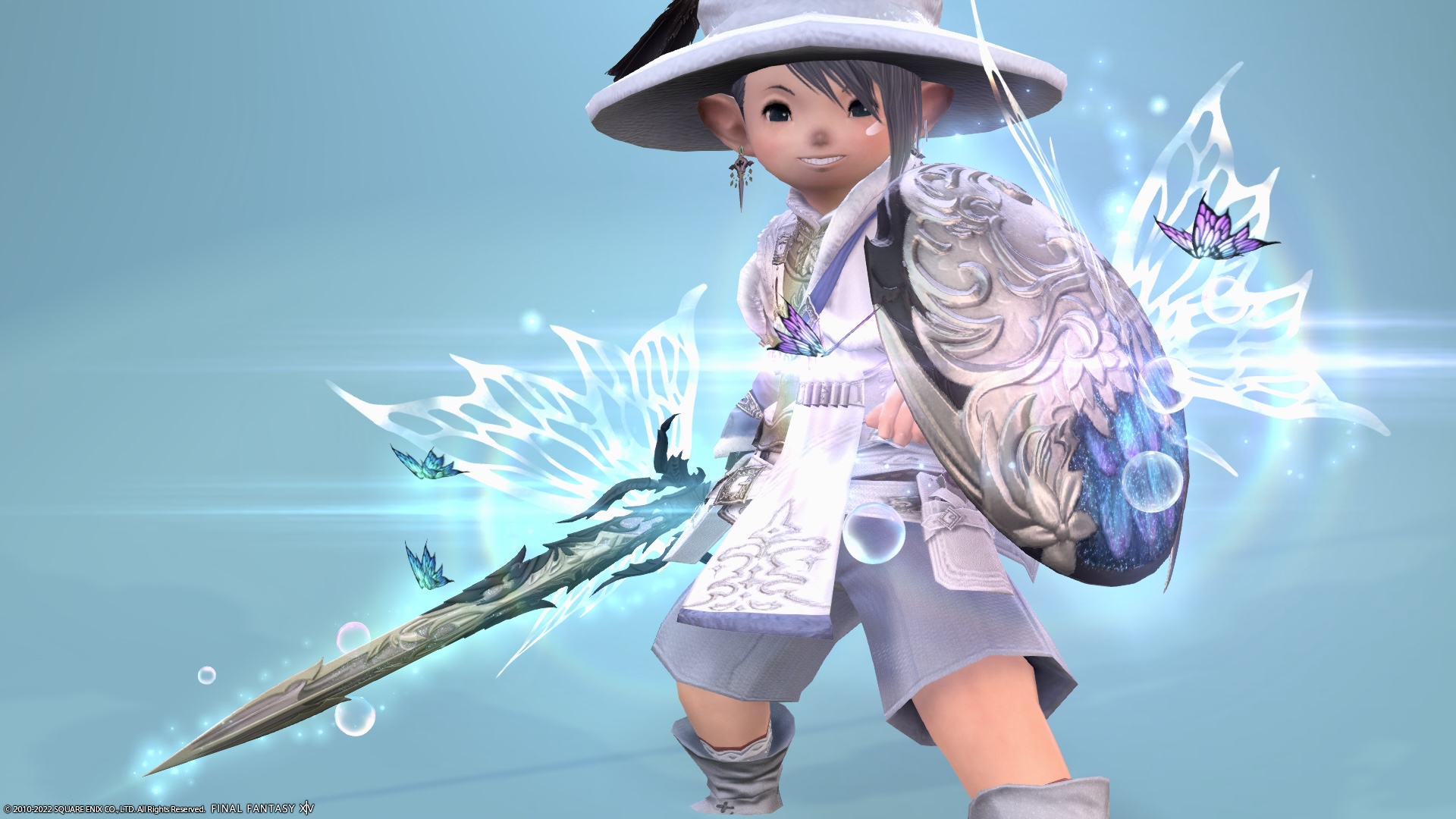 There are many more combinations!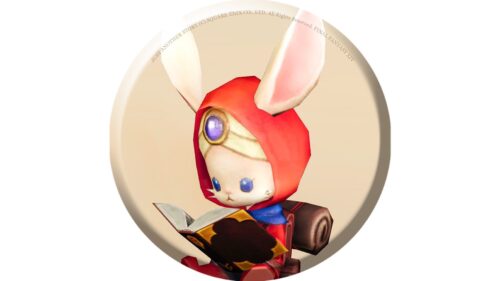 namingway
The wings of light that appear on the sword are also large and very nice.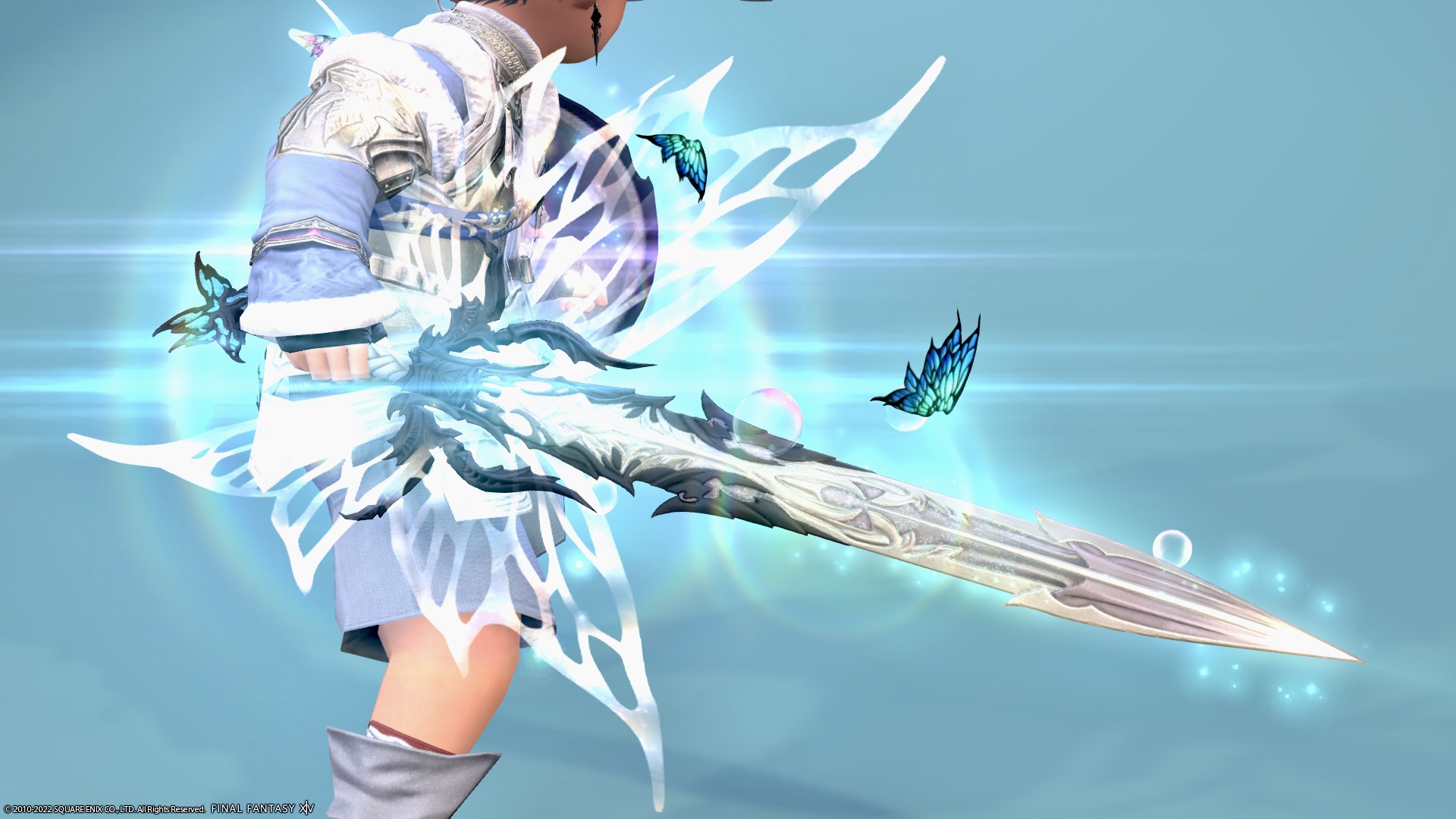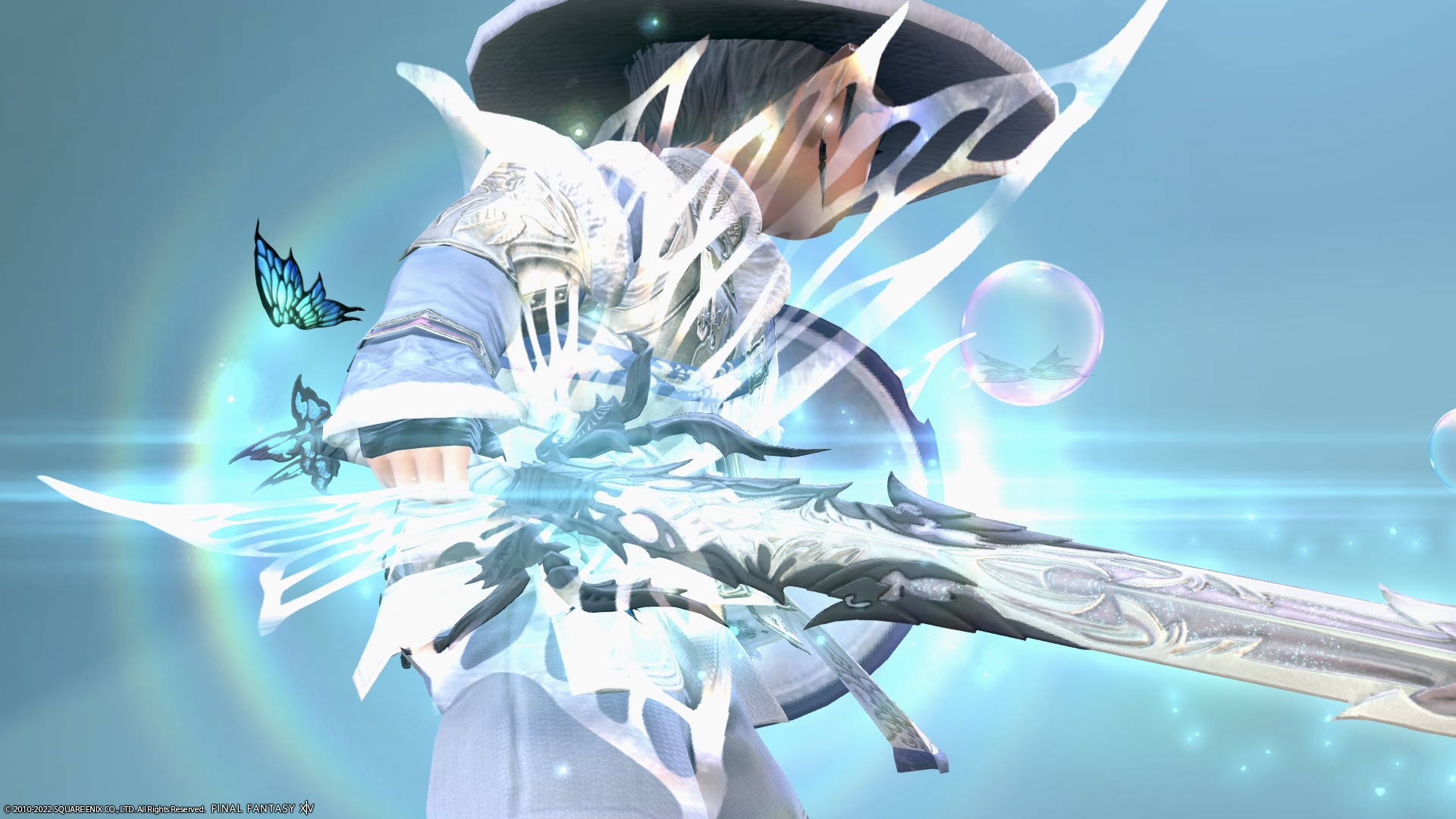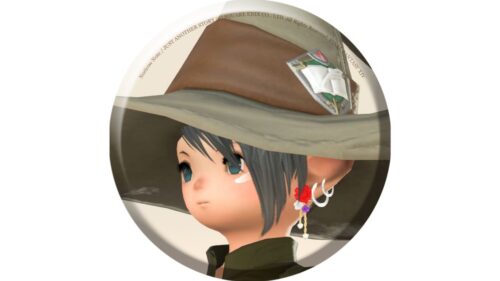 norirow
Rainbows and soap bubbles are so cute.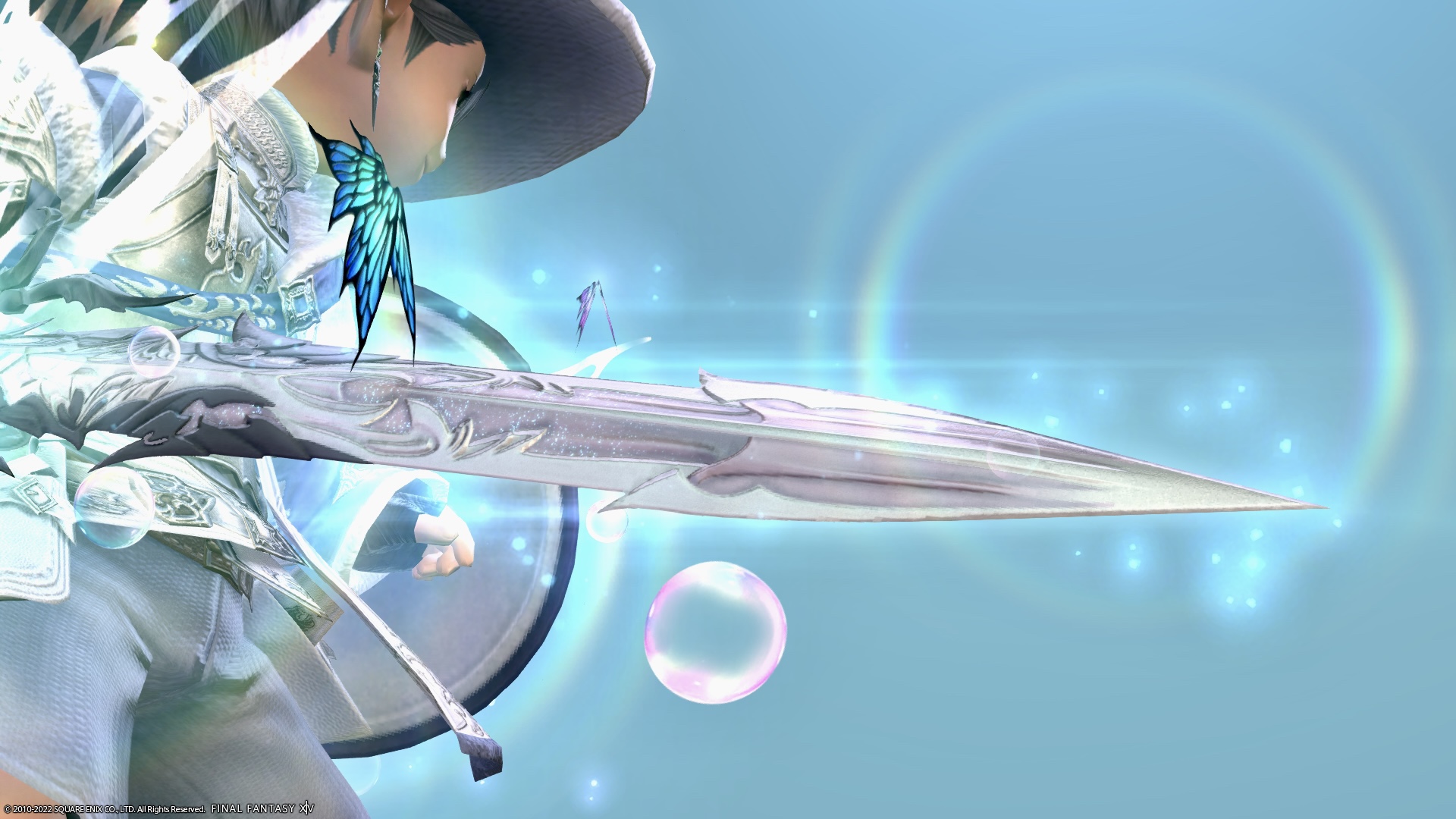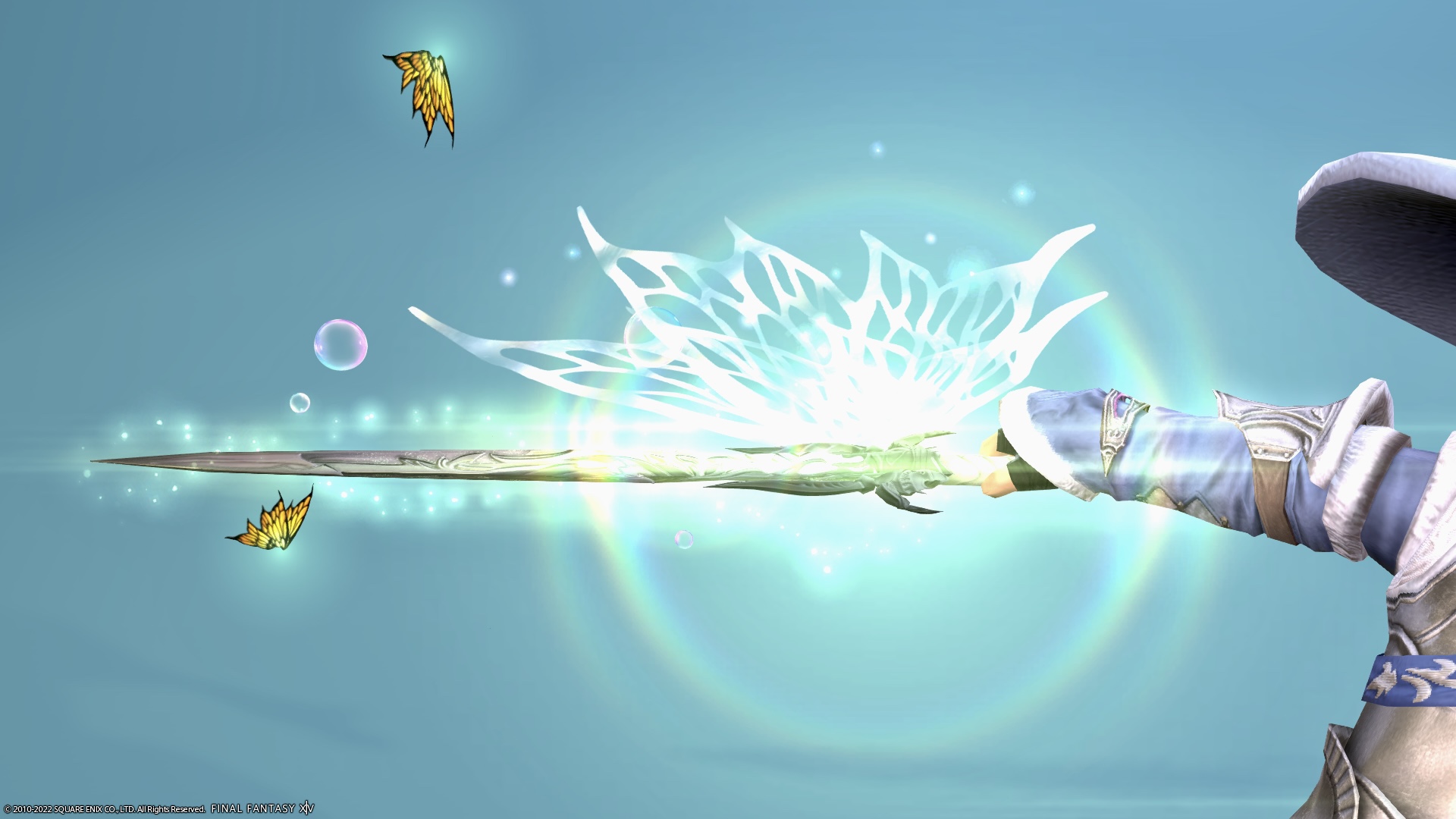 The shield effect is also nice.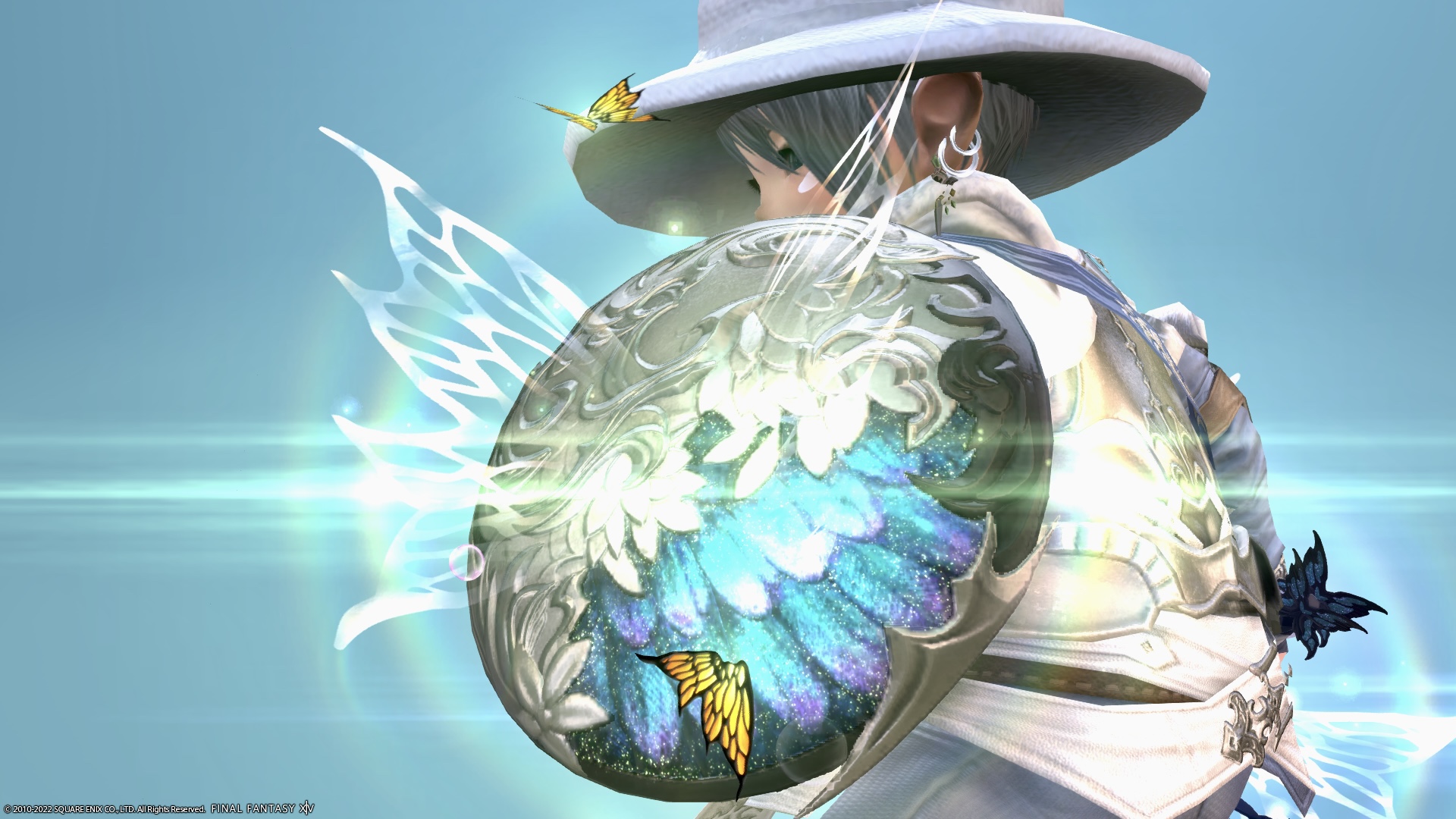 The wings of the butterfly are sparkling like flowing lame.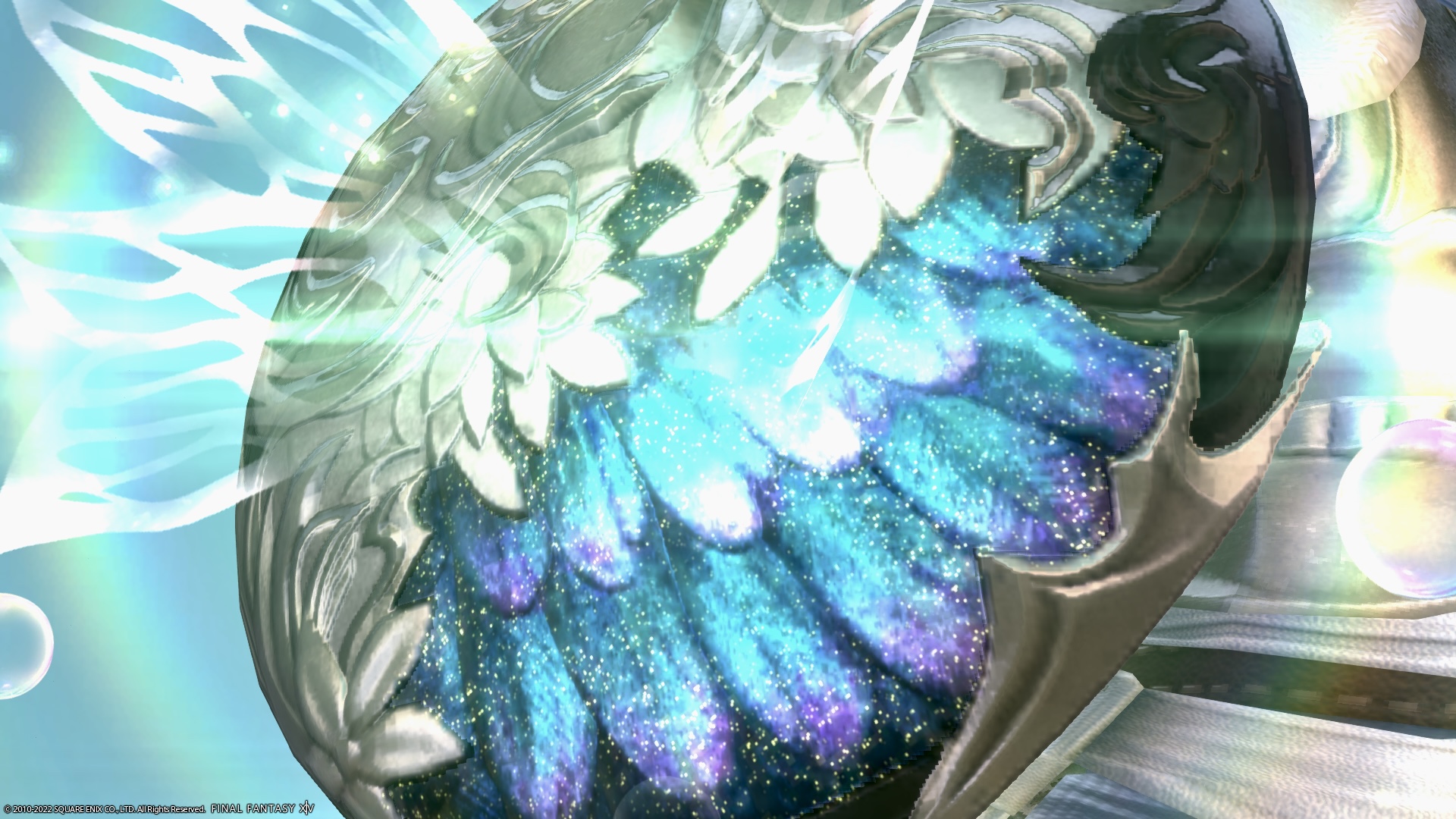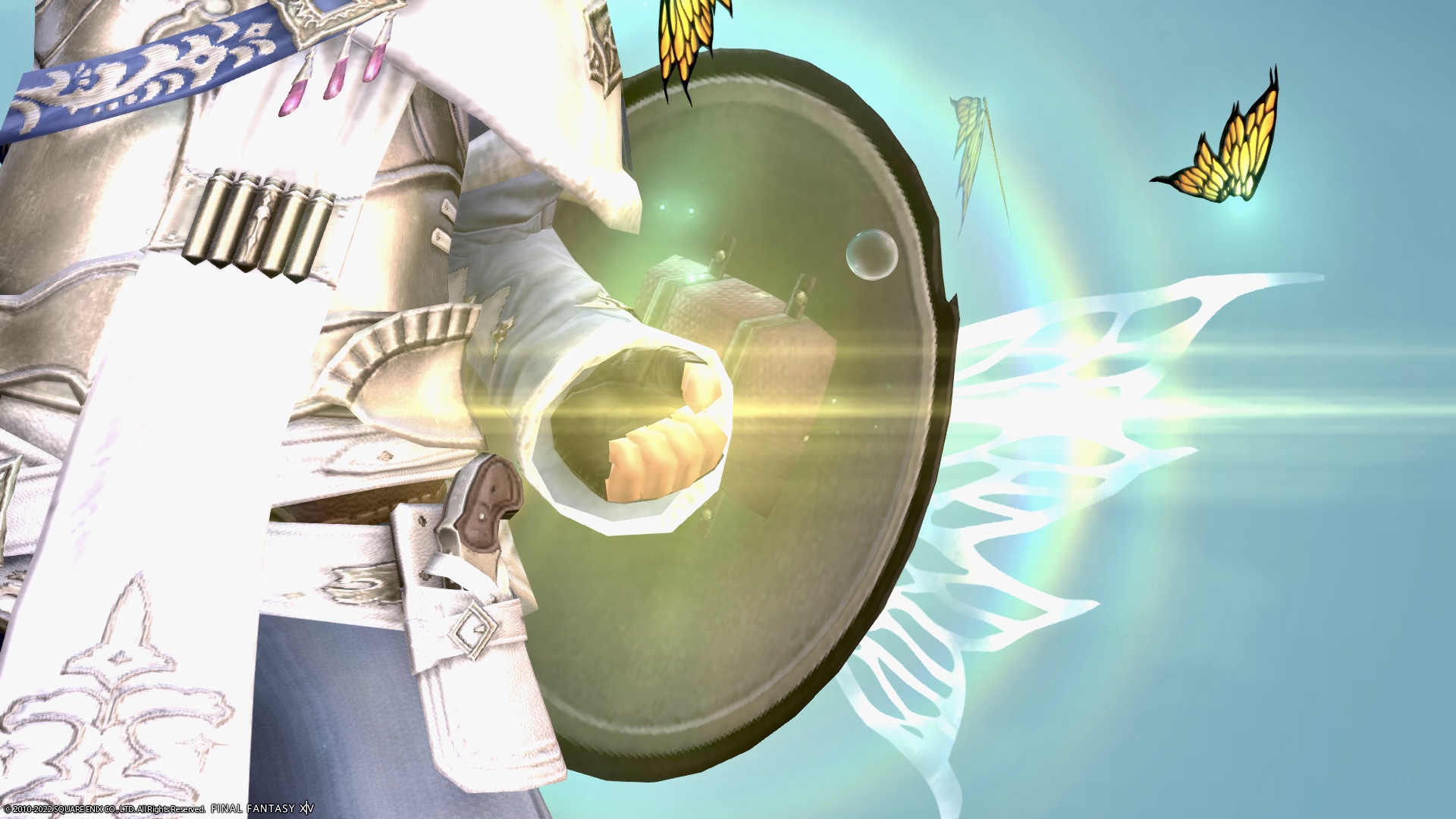 It is also very cute that soap bubbles dance when you swing the sword.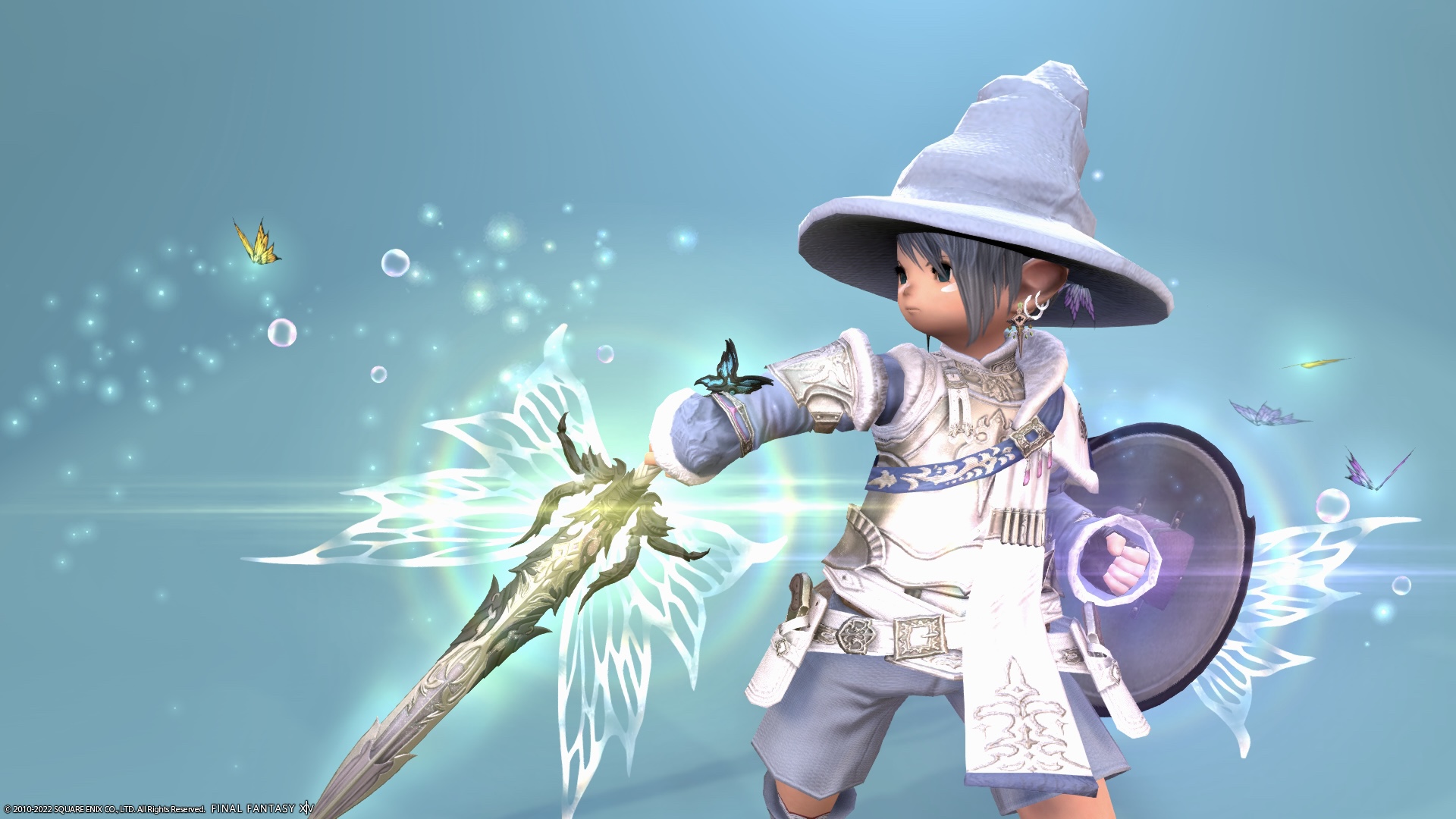 In addition, this "The Fae's Crown Sword" and "The Fae's Crown Shield" are crafted weapons, so they can be purchased on the market board.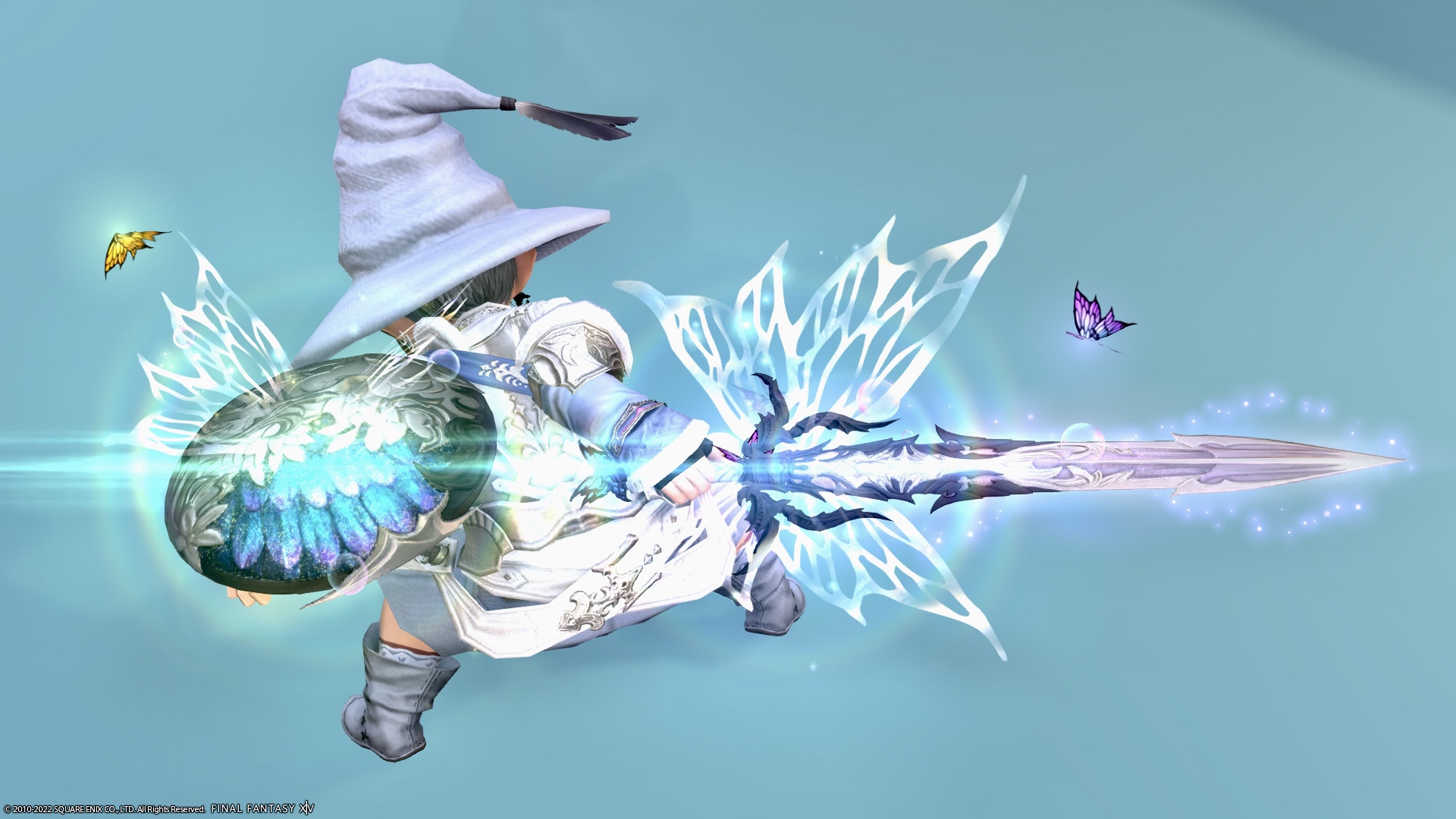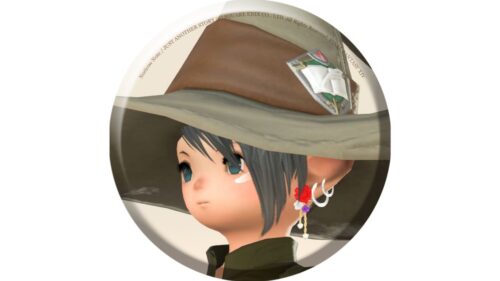 norirow
This is very nice too! I think I'll give Paladin a try too!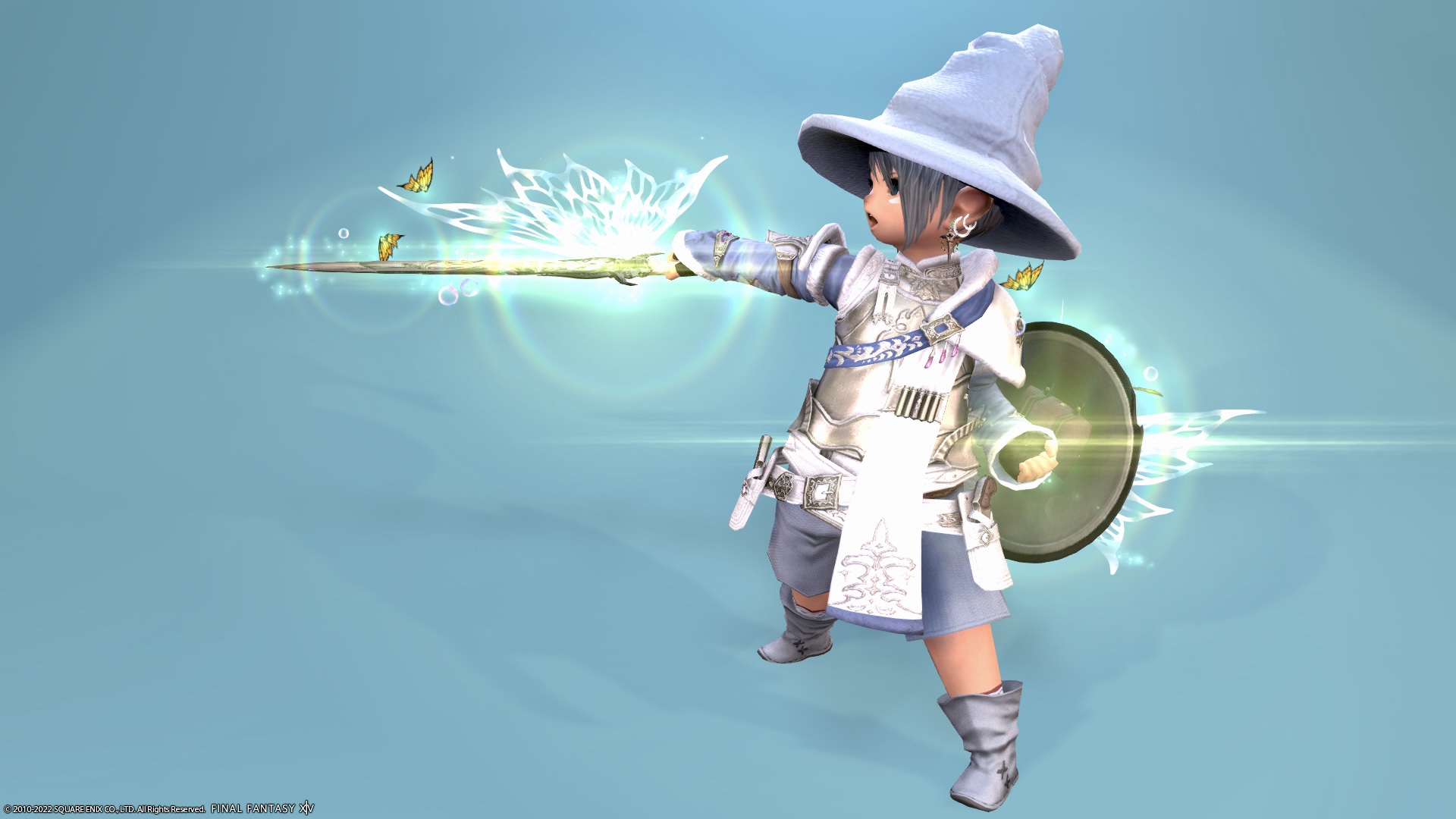 Wait brother, I will use this weapon!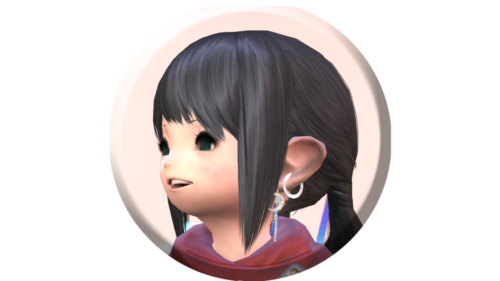 noriko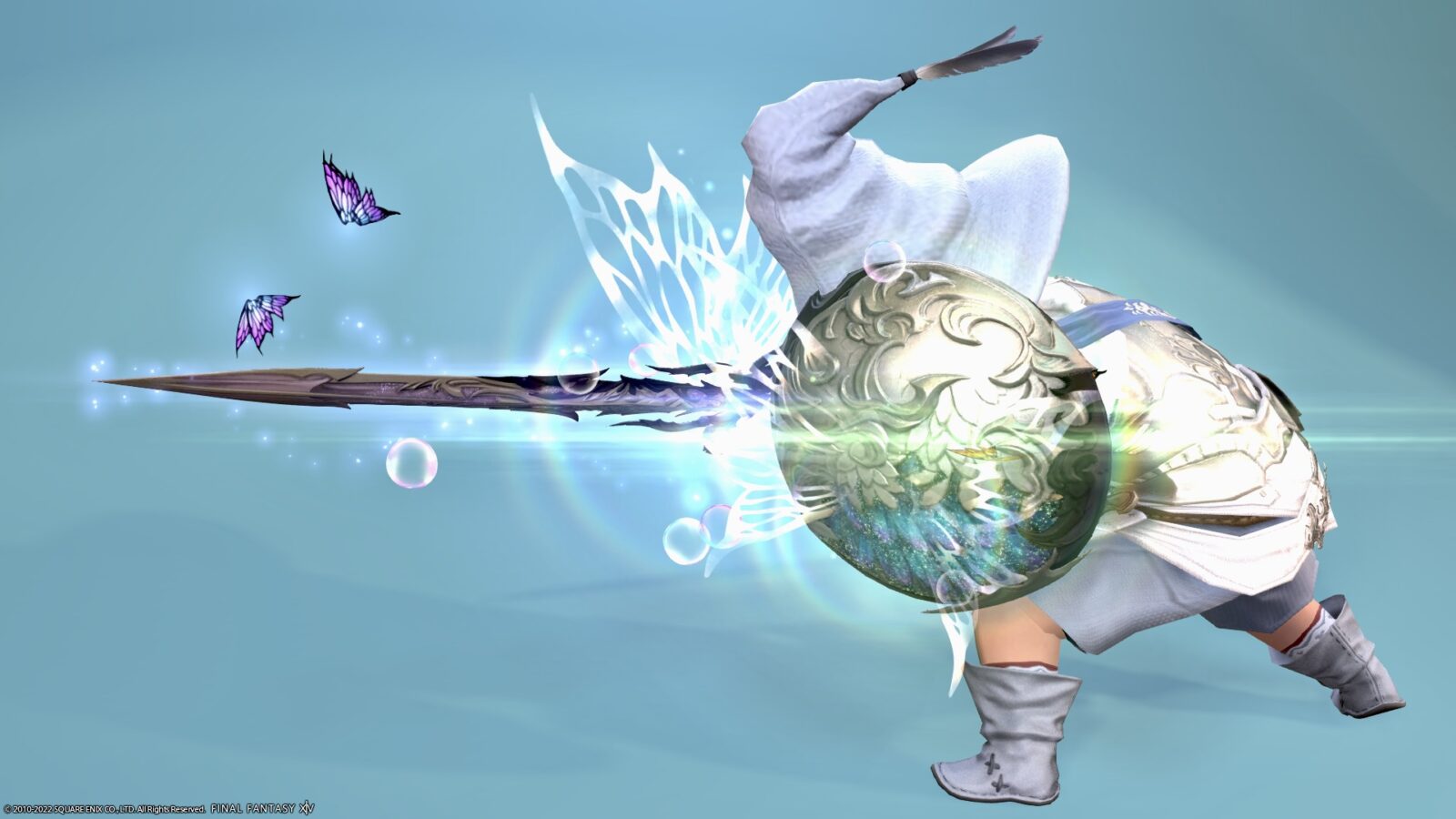 I think Noriko-chan would look cute and suit her better.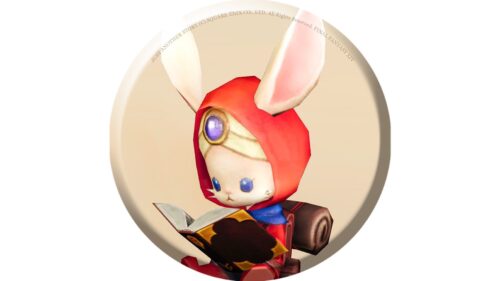 namingway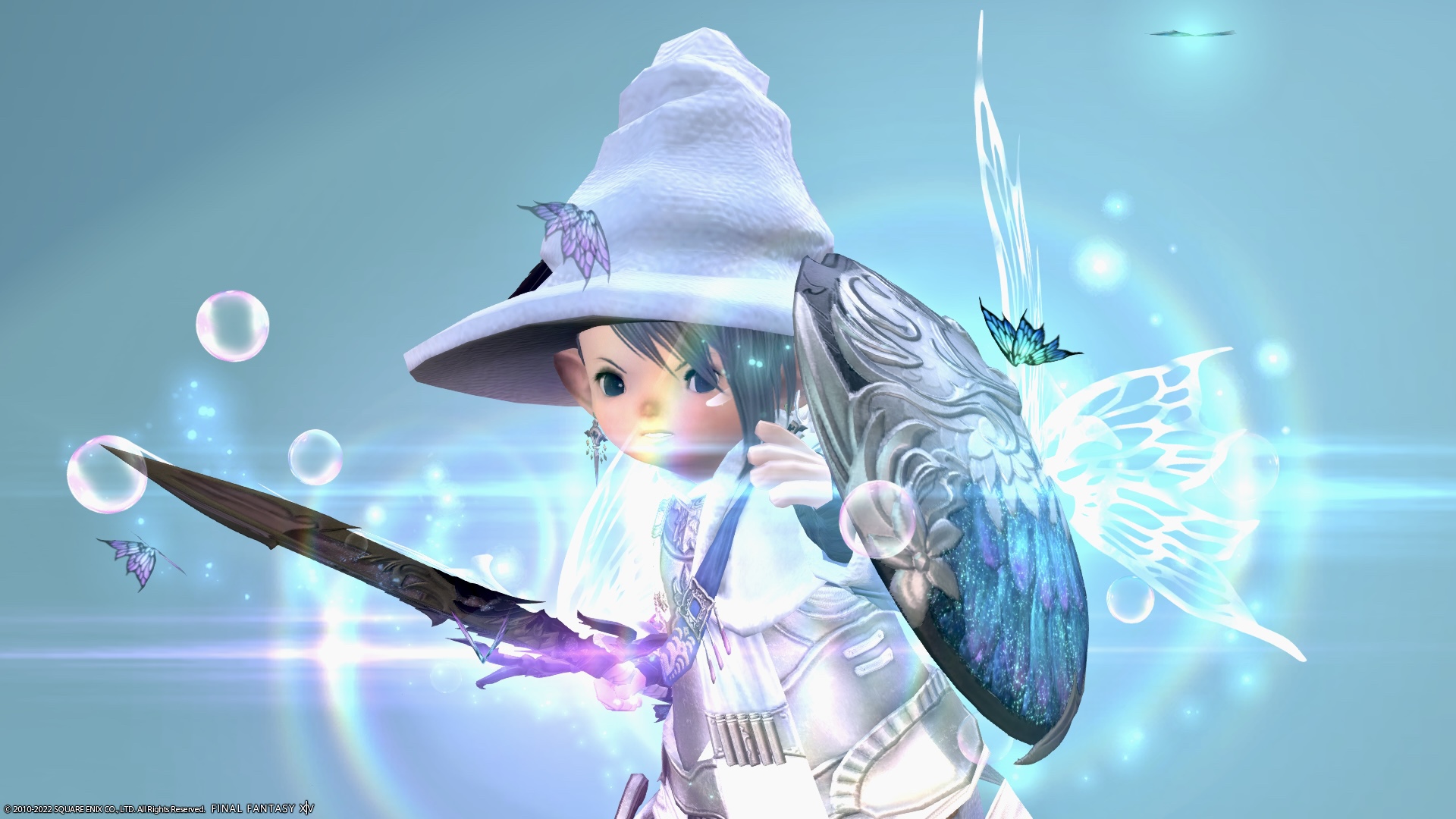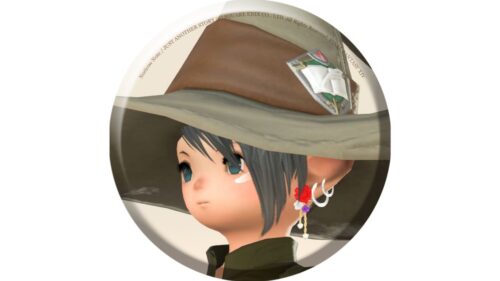 norirow
Ugh 💦 I can't deny that… so this is for Noriko-chan!
Video recording
I don't think you can get a sense of how this cool effect works with just a photo, so be sure to check it out in the video!
Yay! I got a nice weapon ♪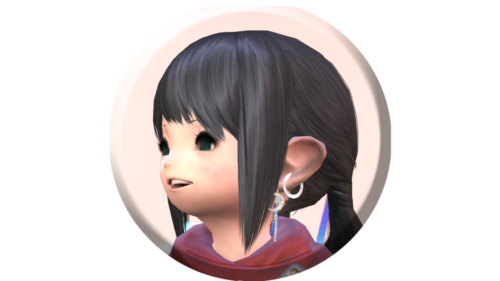 noriko
So, it was a record of Titania's shining version weapons "The Fae's Crown Sword" & "The Fae's Crown Shield".
Related records
Various shining Titania weapons