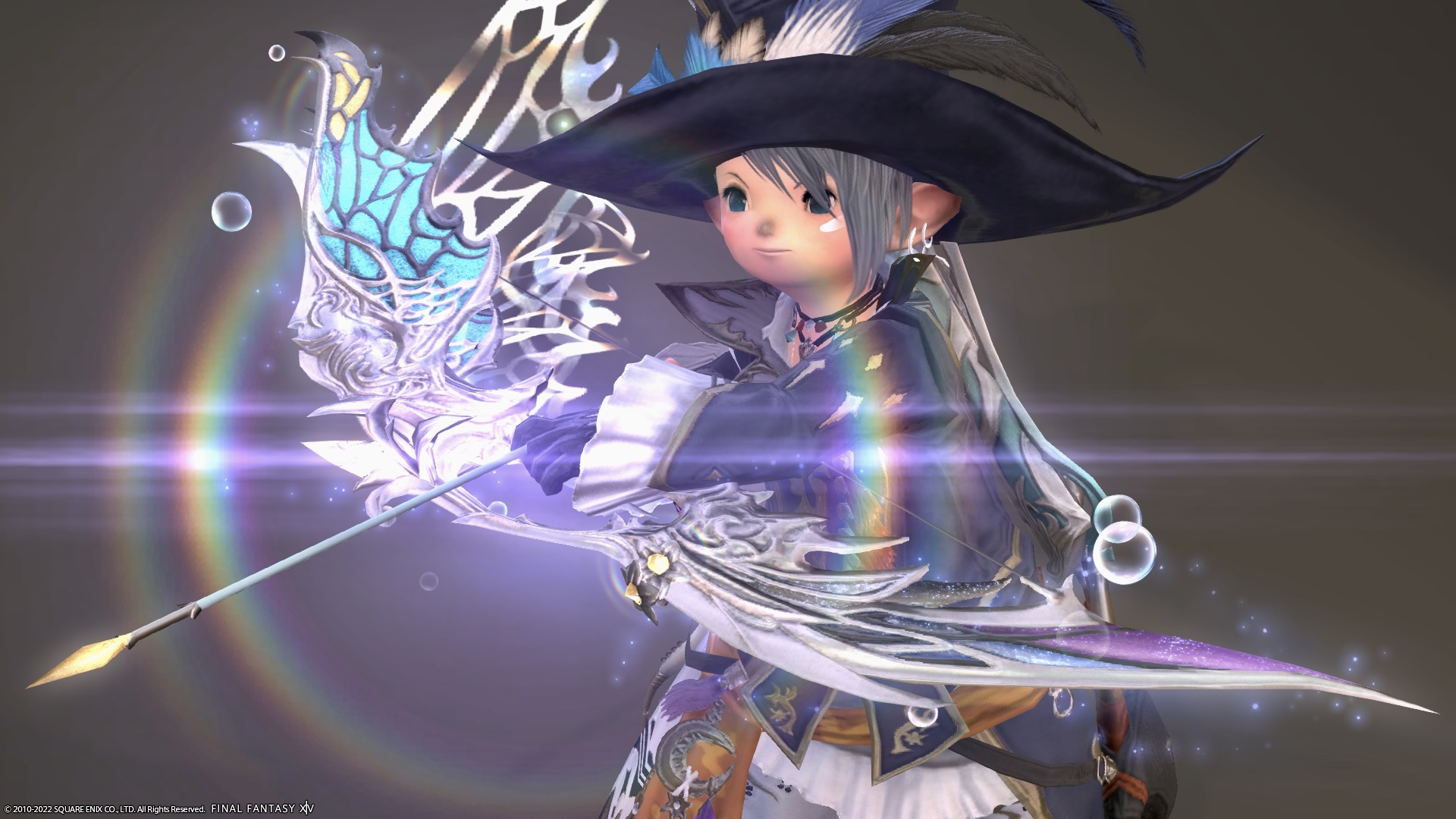 This is the record of Titania's glowing version of the bard's bow, The Fae's Crown Longbow.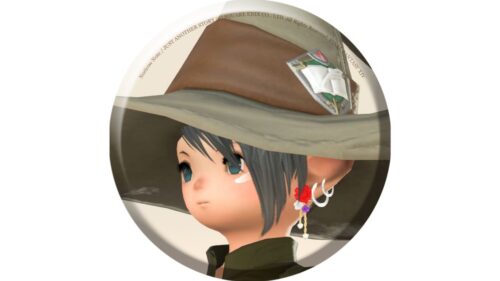 norirow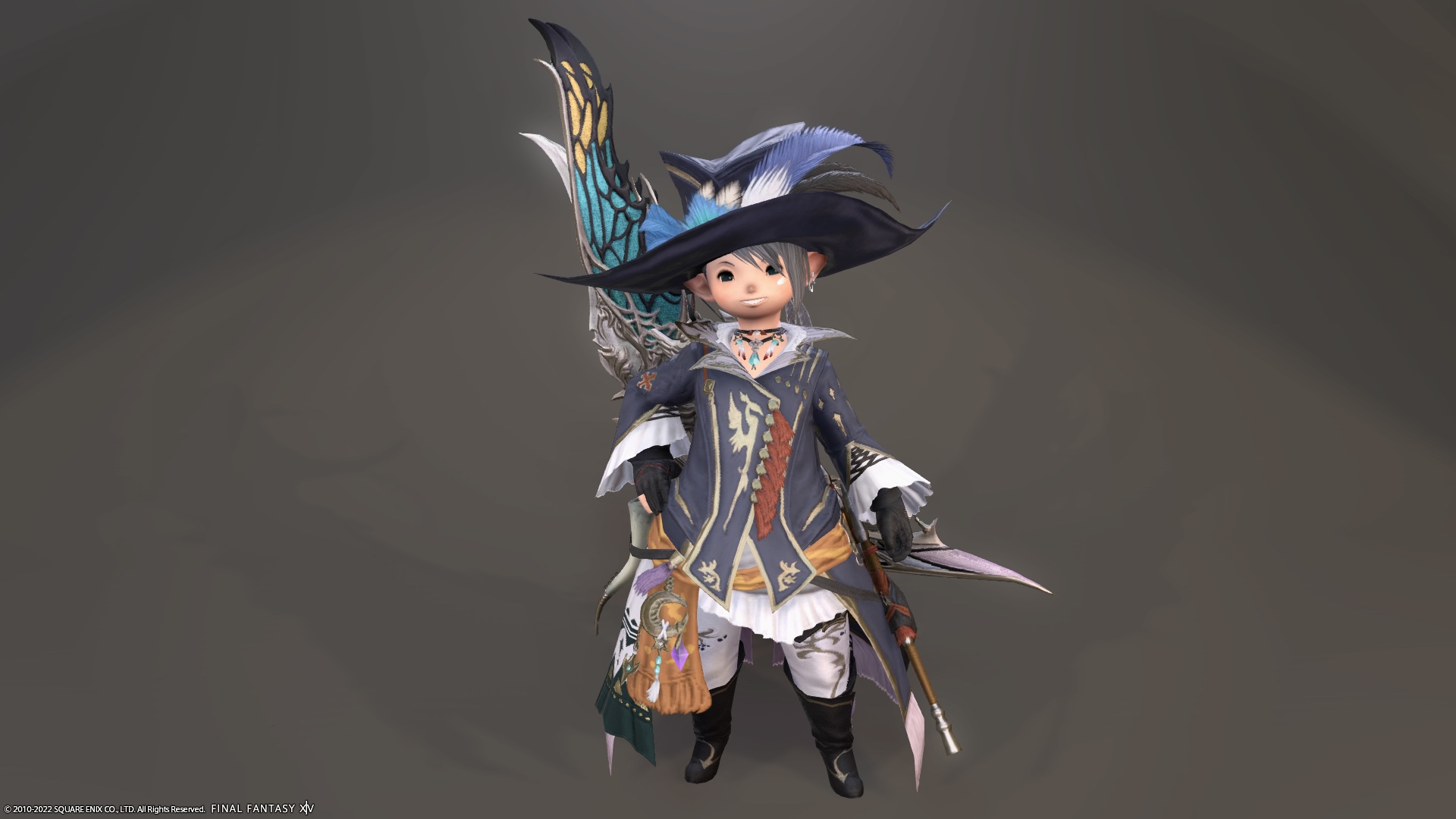 All of Titania's weapons are really cute.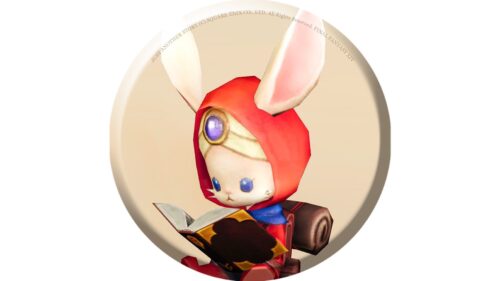 namingway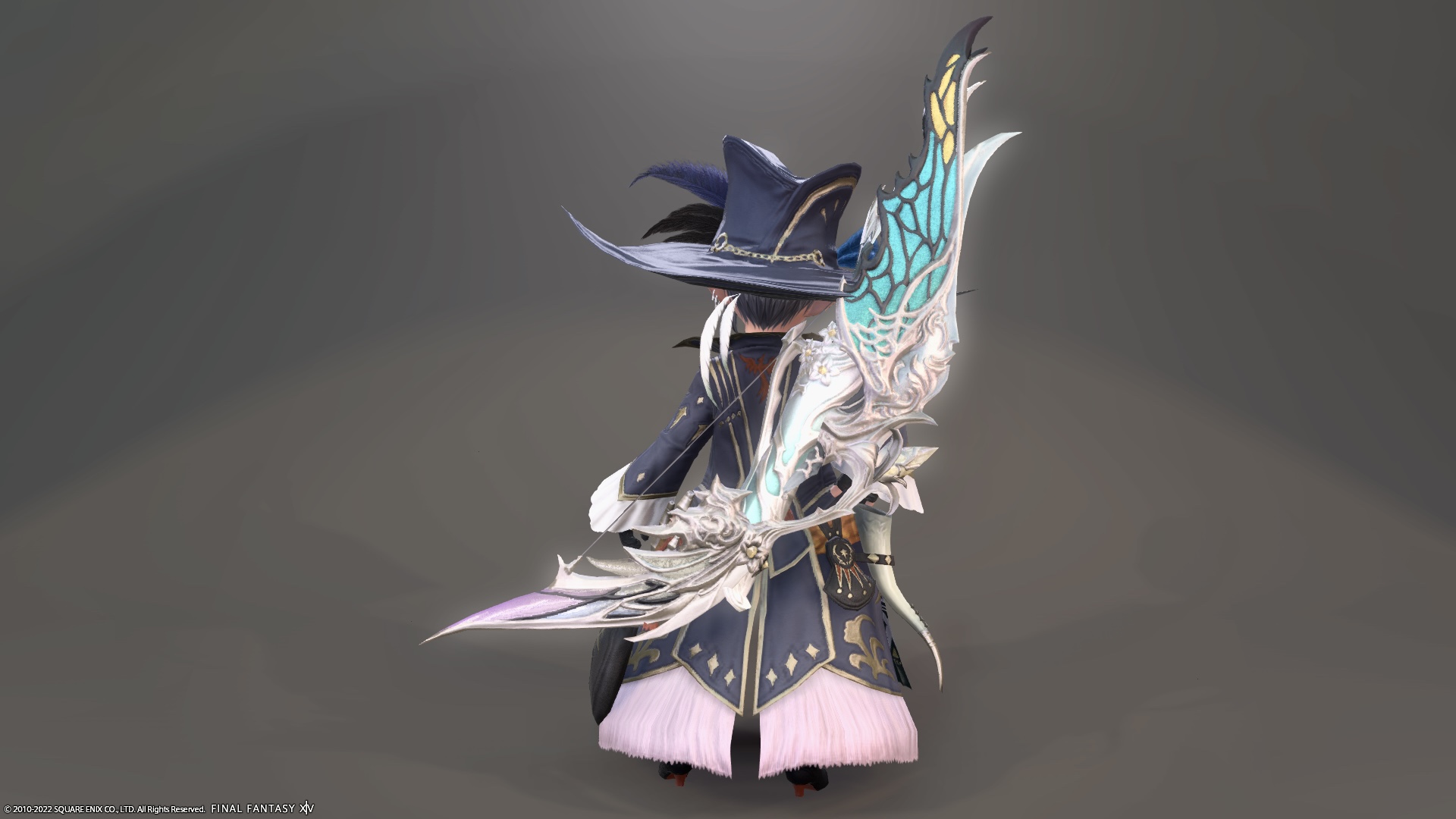 If you just carry it on your back, it's exactly the same as the "The King's Longbow" that you can get in The Dancing Plague (Extreme).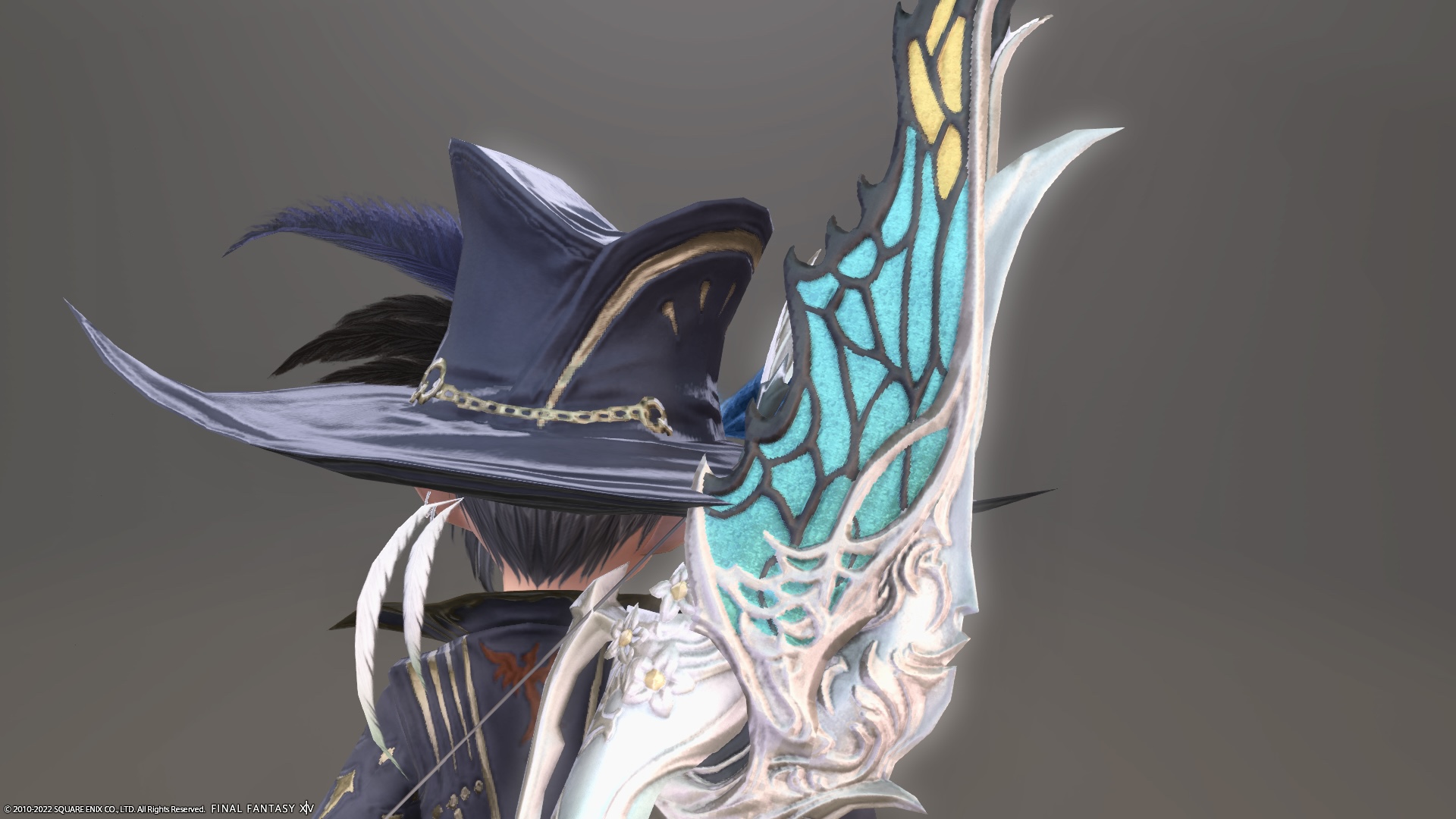 A very beautiful bow decorated with butterfly wings.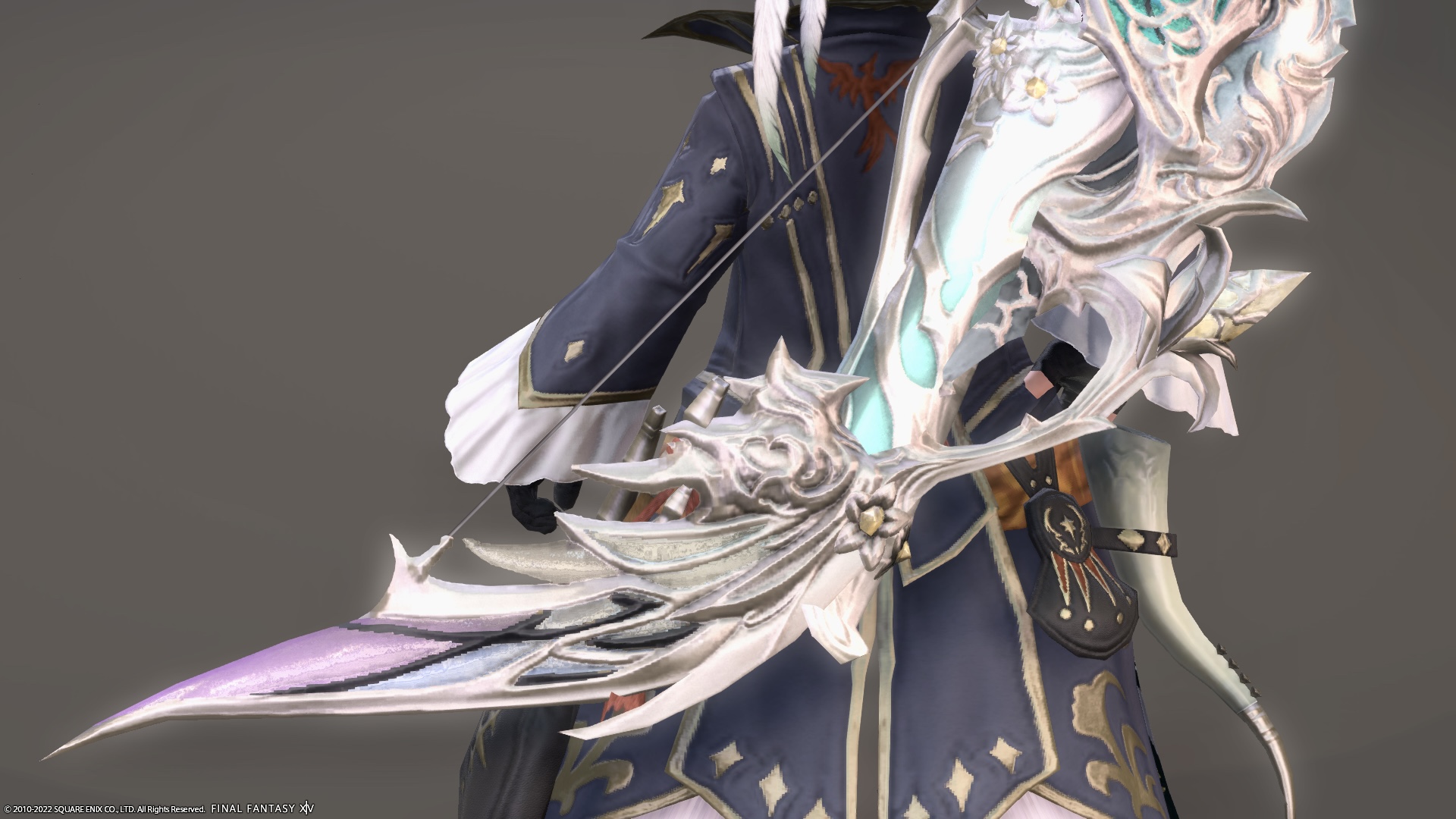 It lights up when you hold it!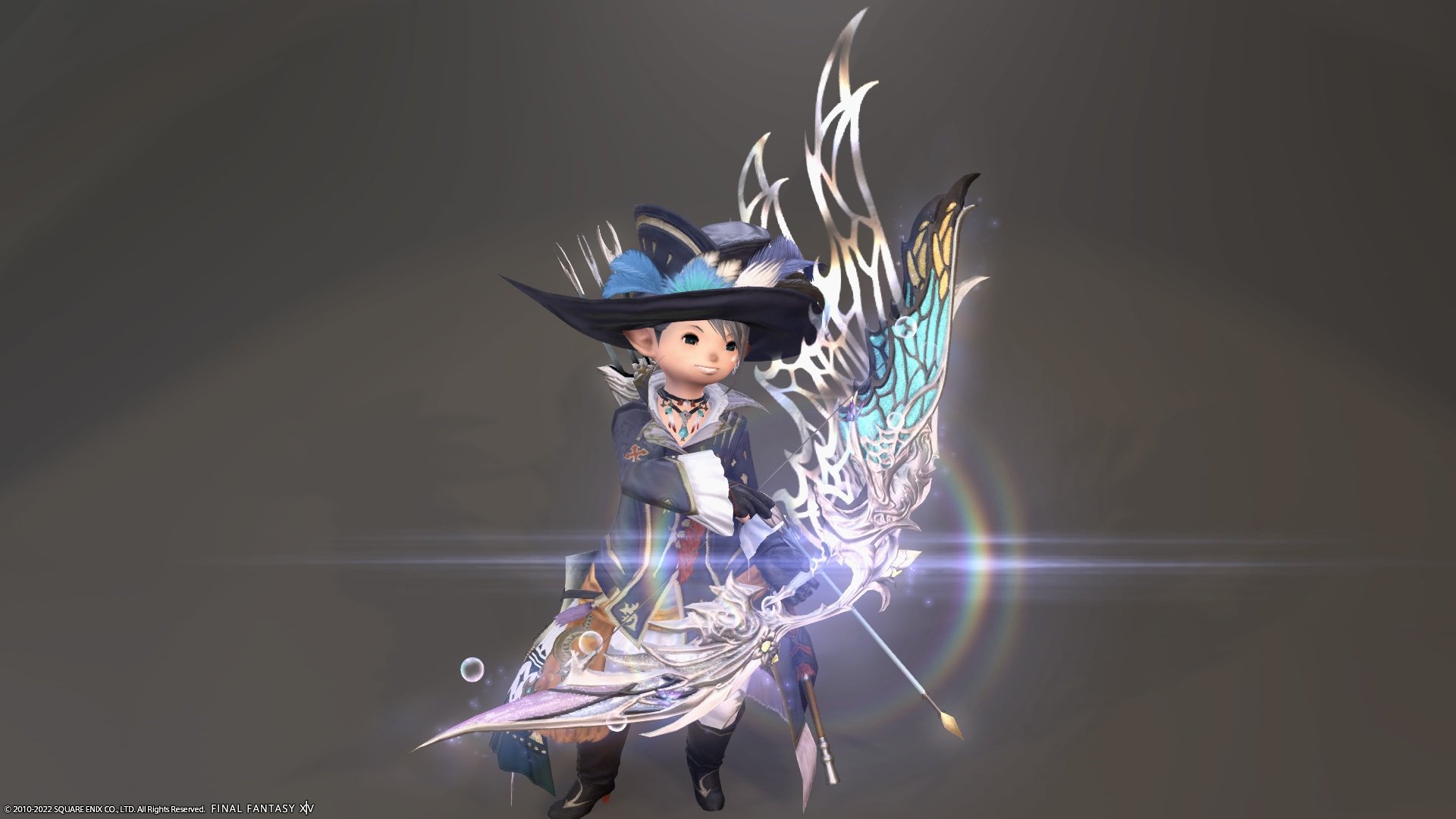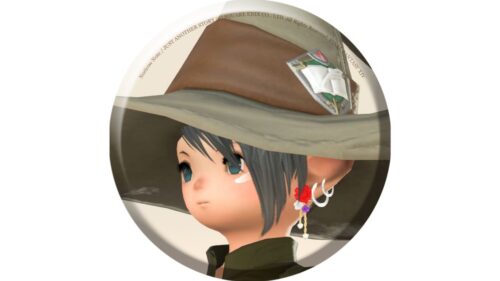 norirow
A rainbow surrounds the bow.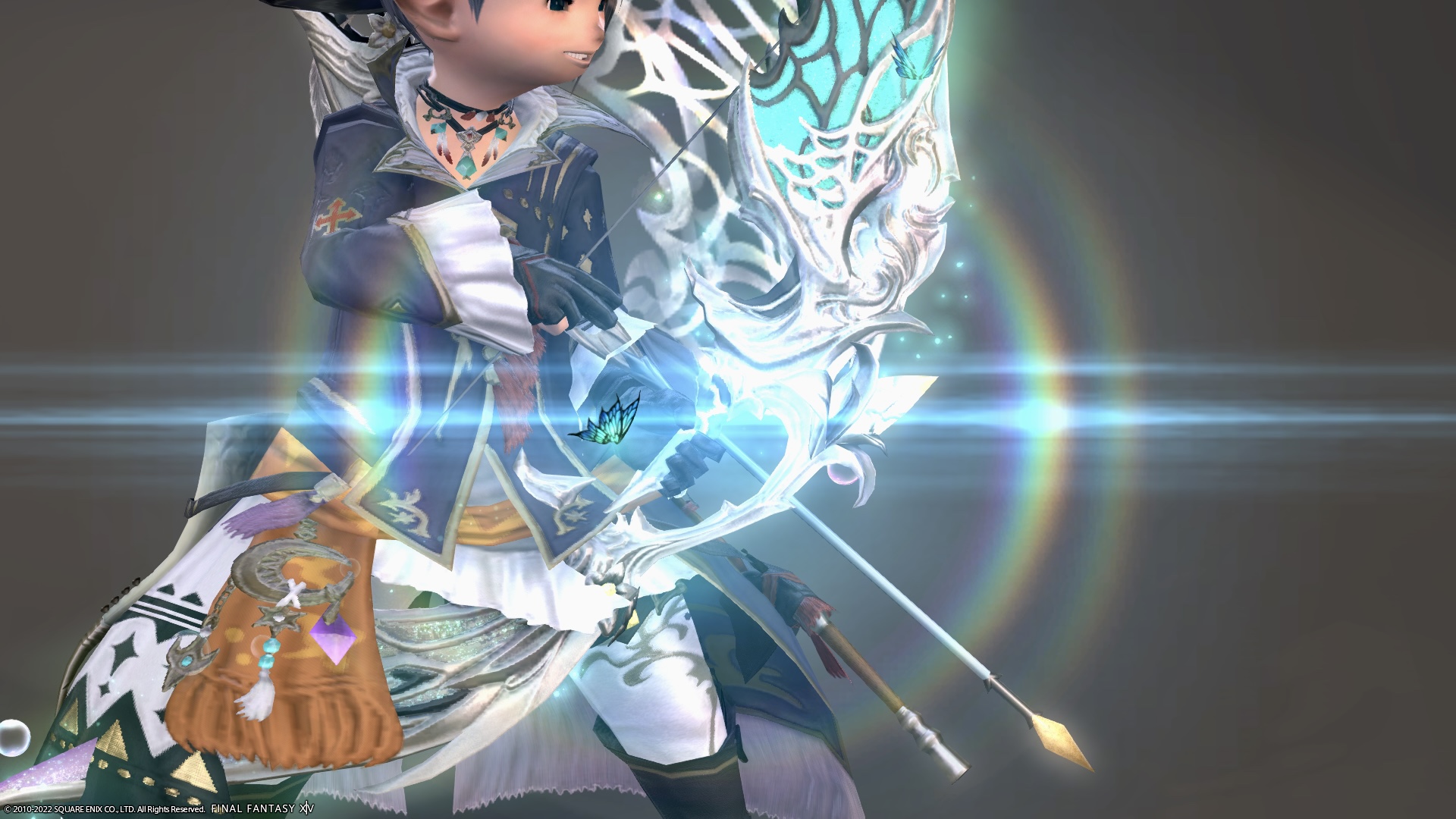 And every time you hold it, it will light up in three colors at random.
three color pattern
In addition to the three colors of light that appear randomly, butterflies of each color dance.
Blue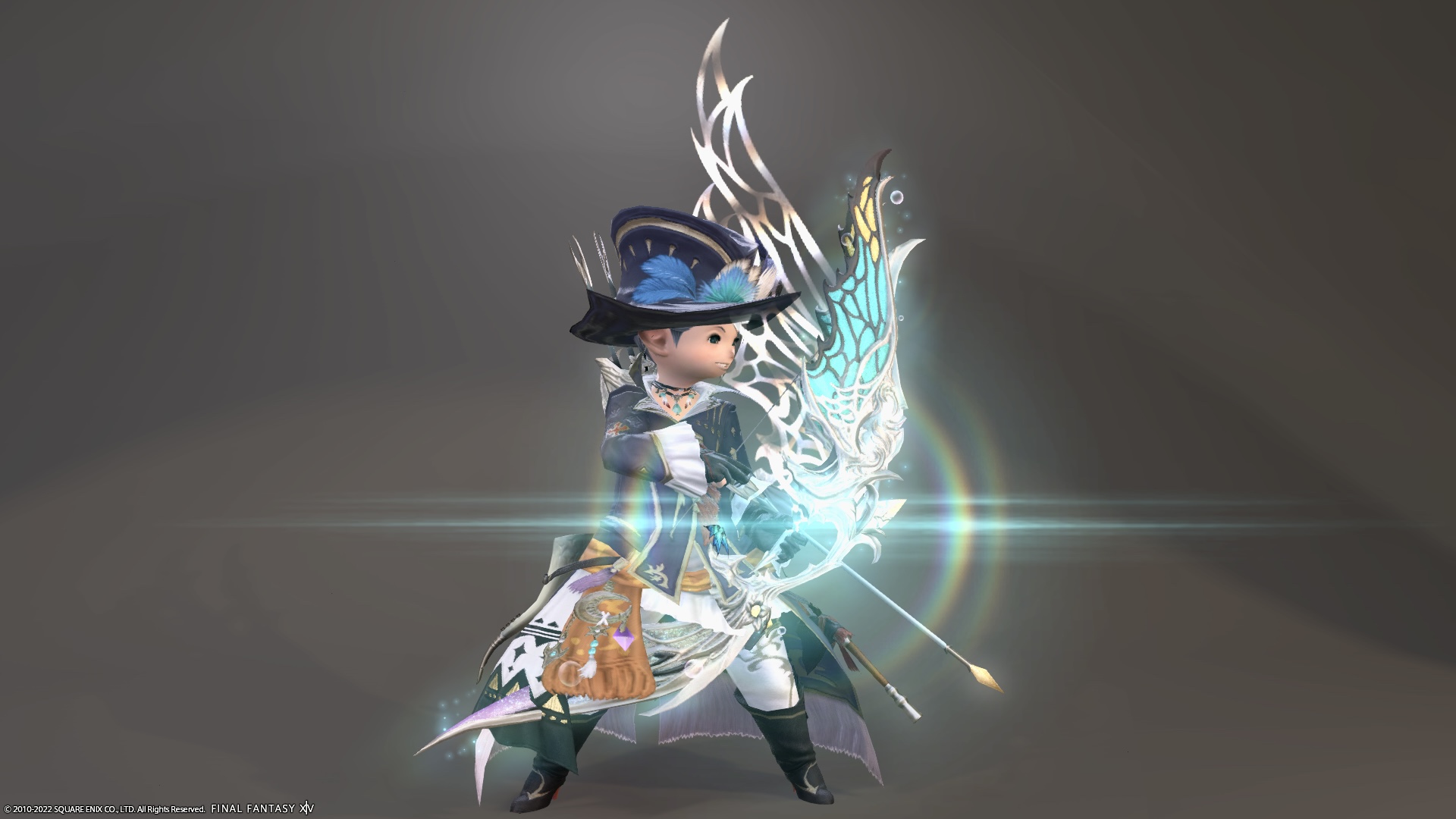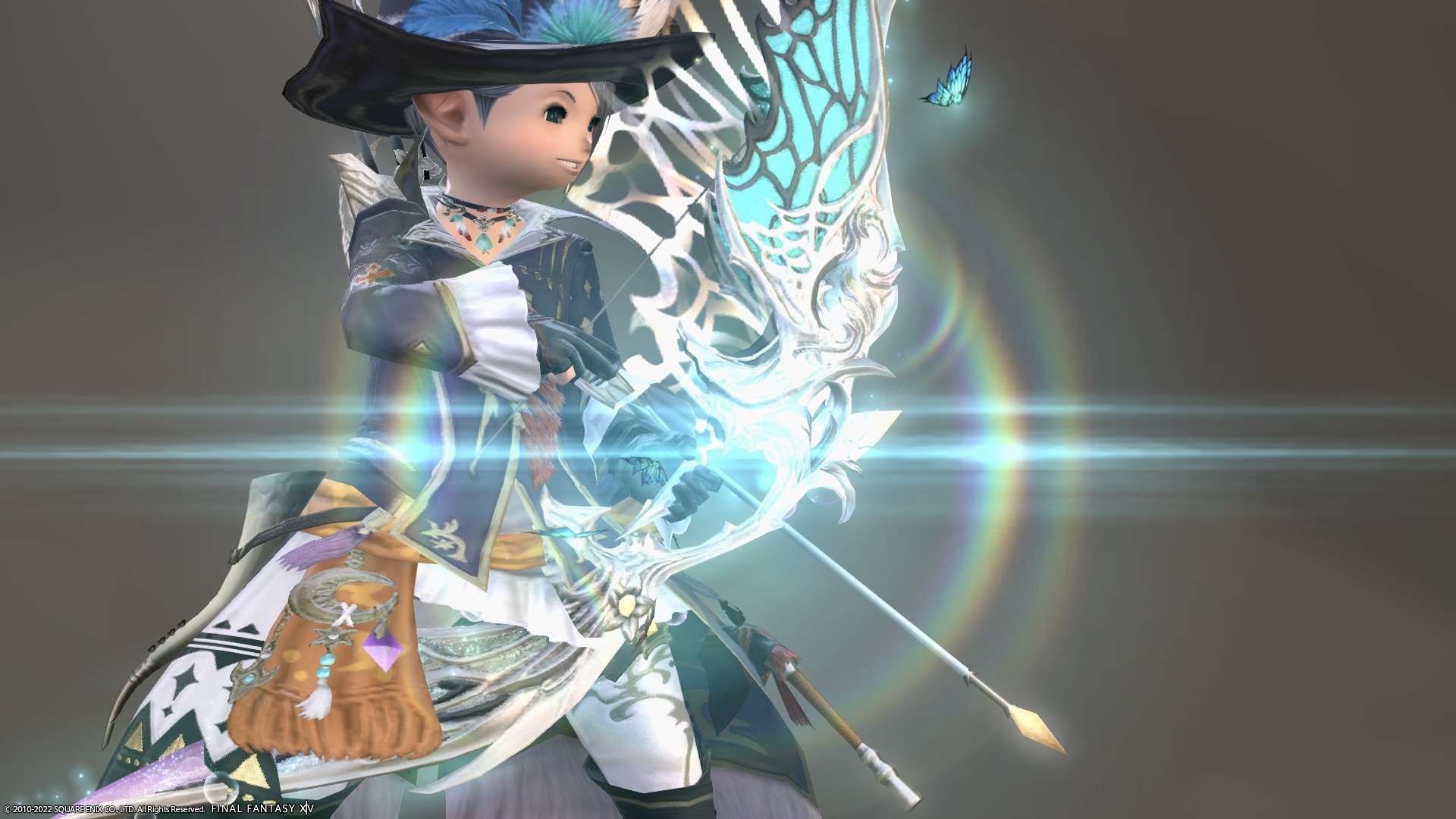 Yellow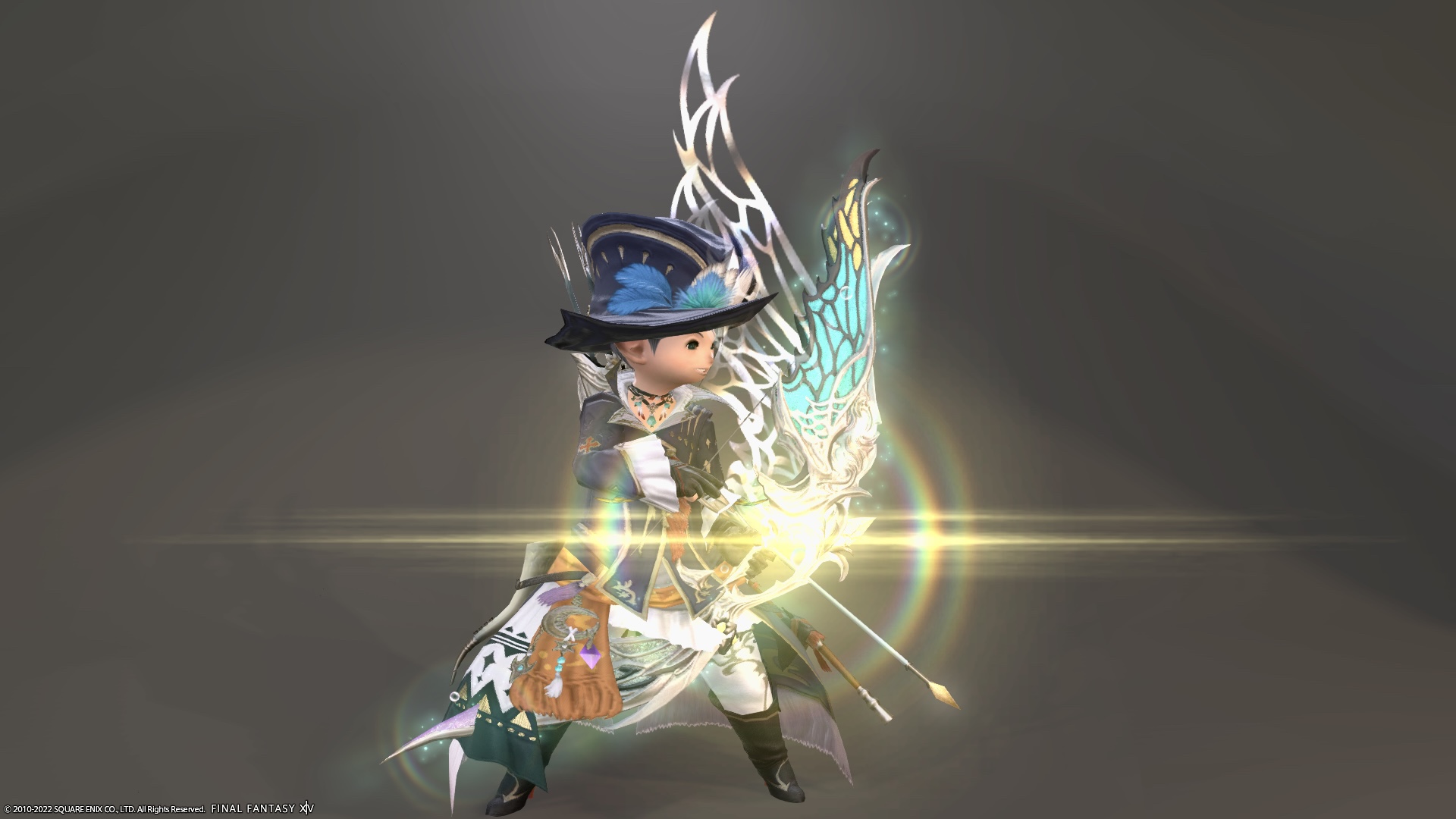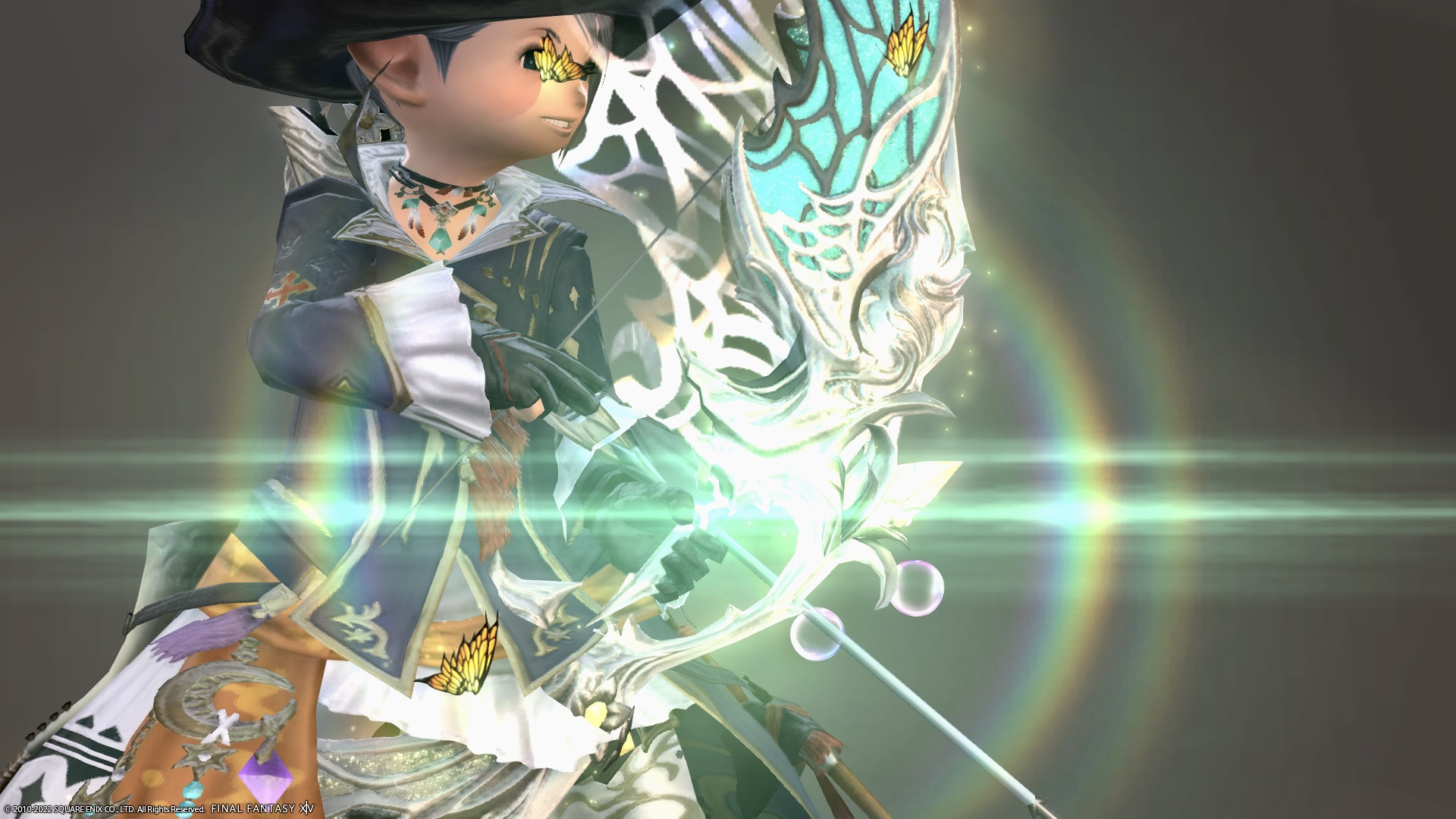 Purple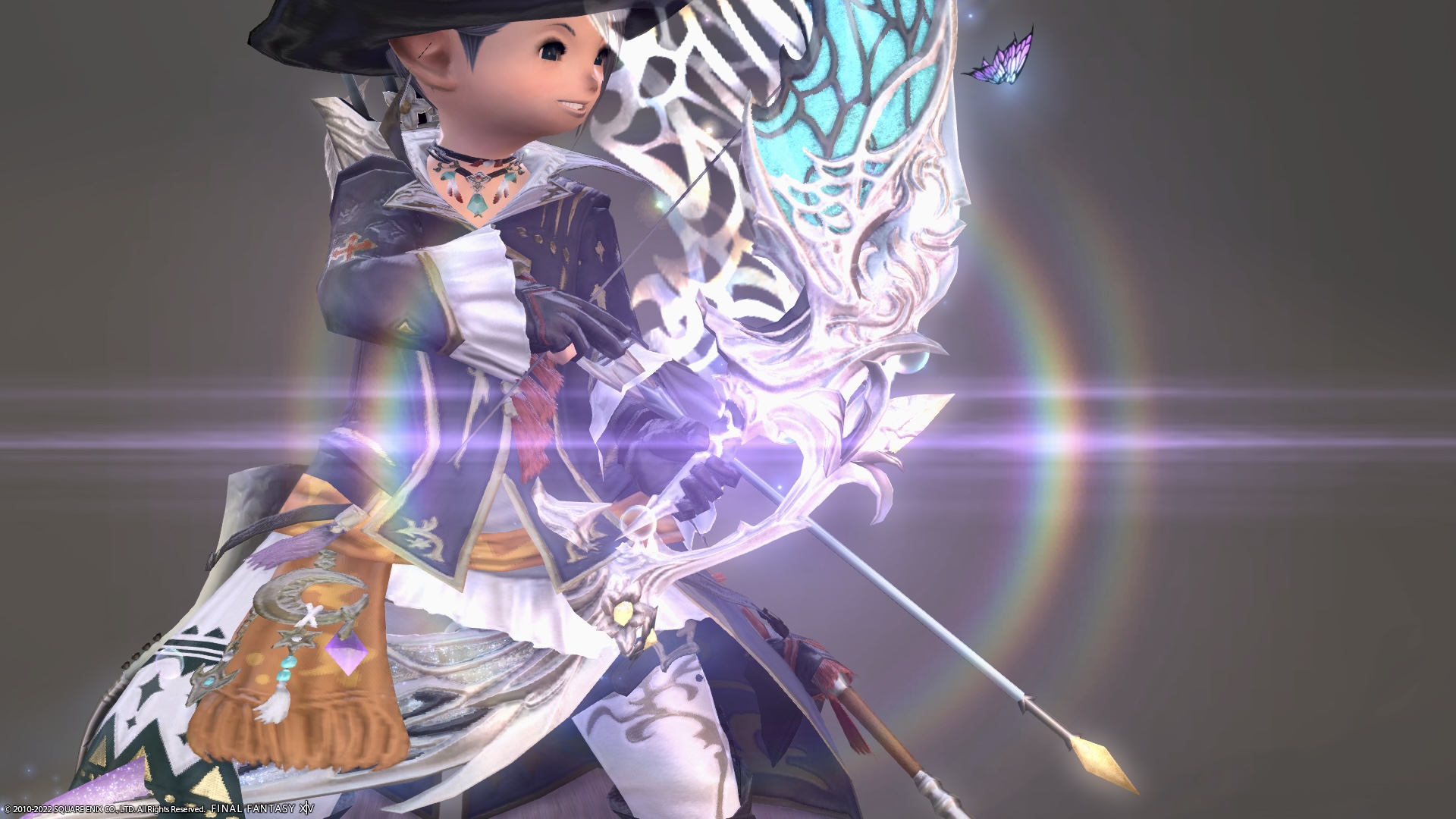 In addition, bubbles are dancing and it is very beautiful!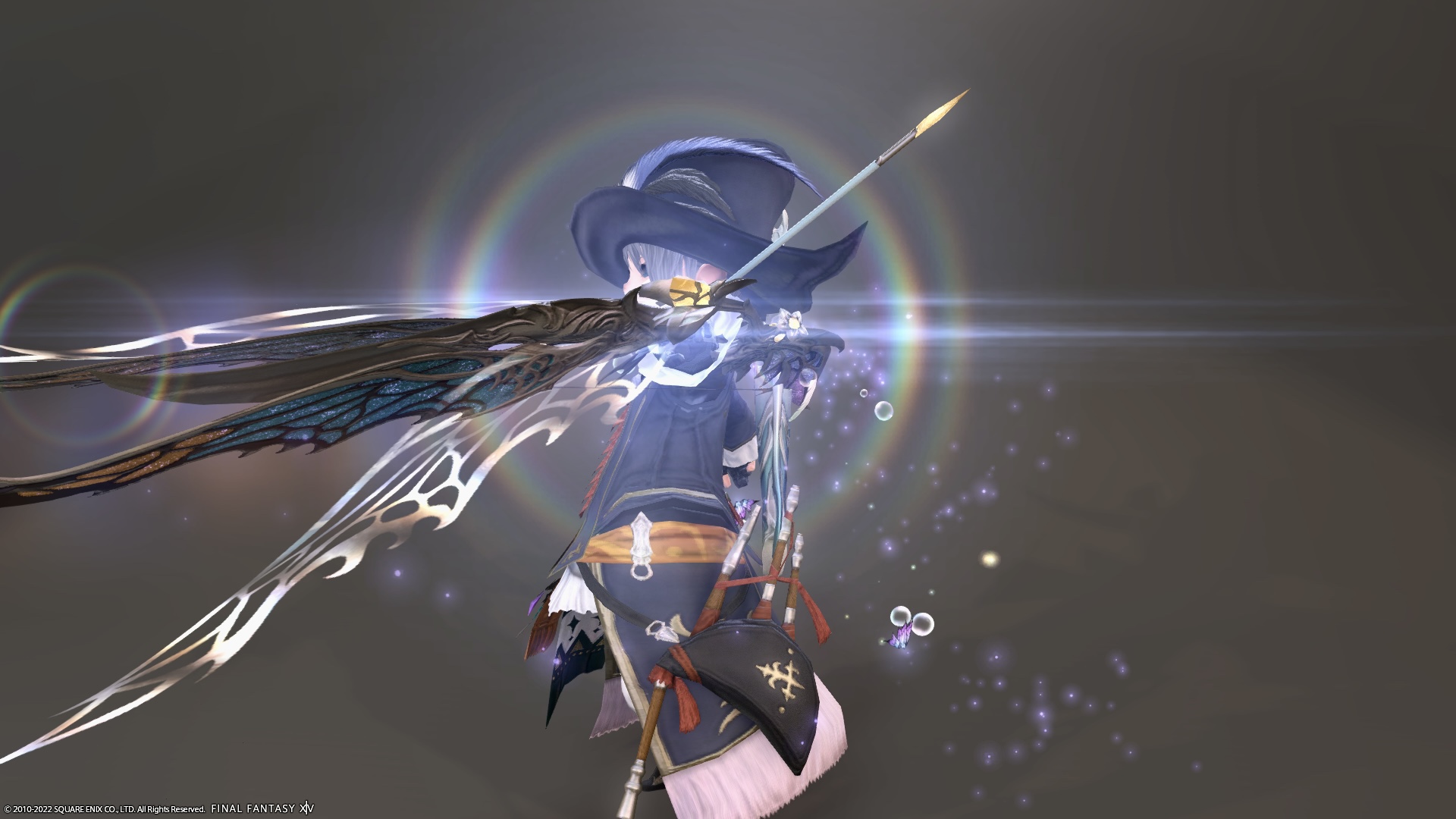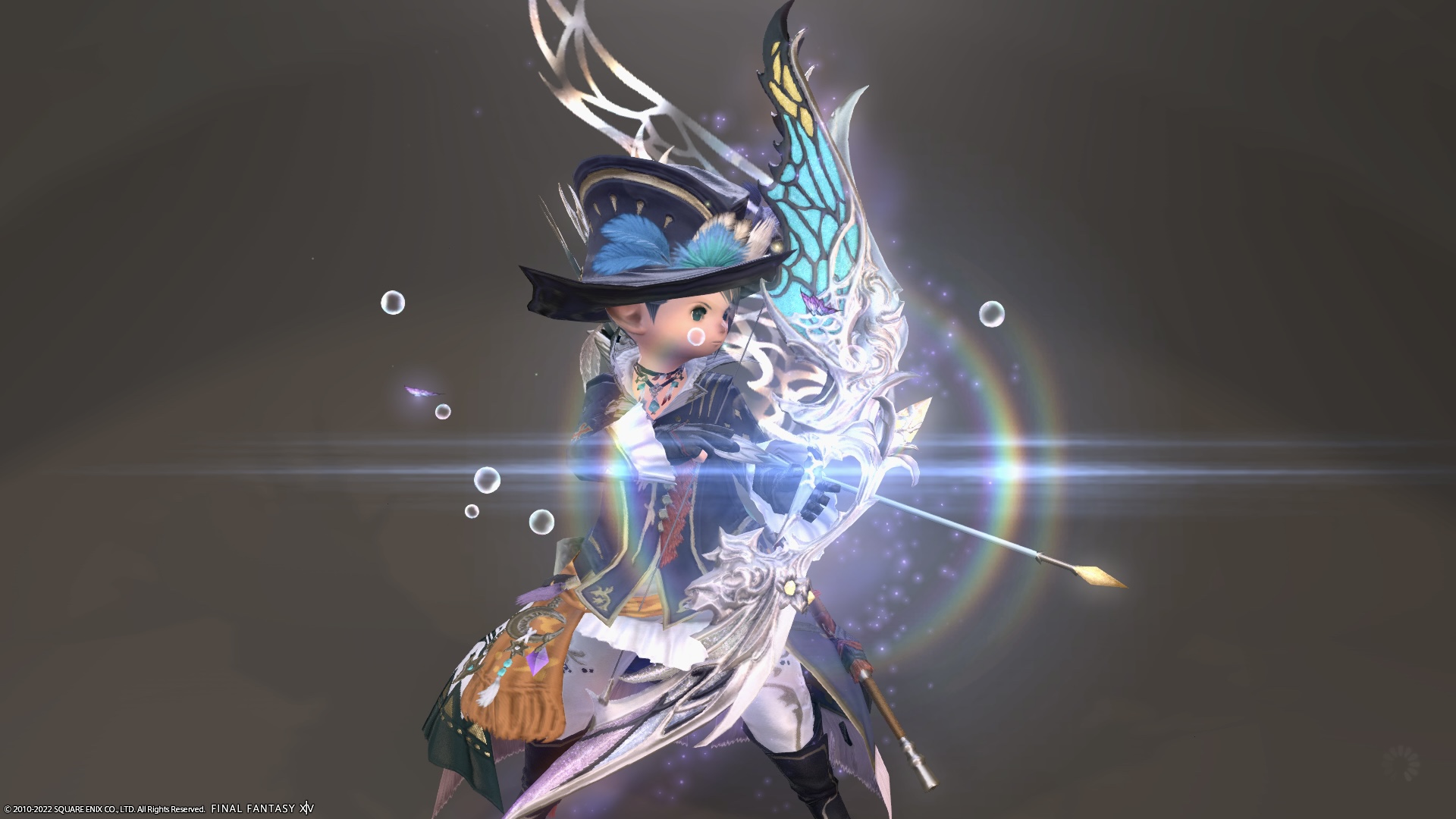 The feathers of light appearing above are also pretty.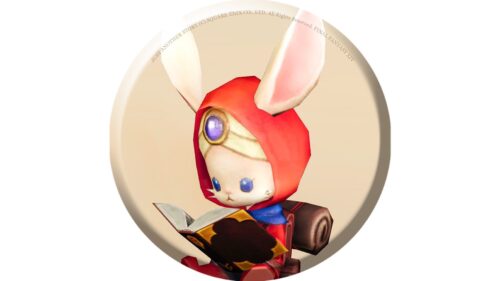 namingway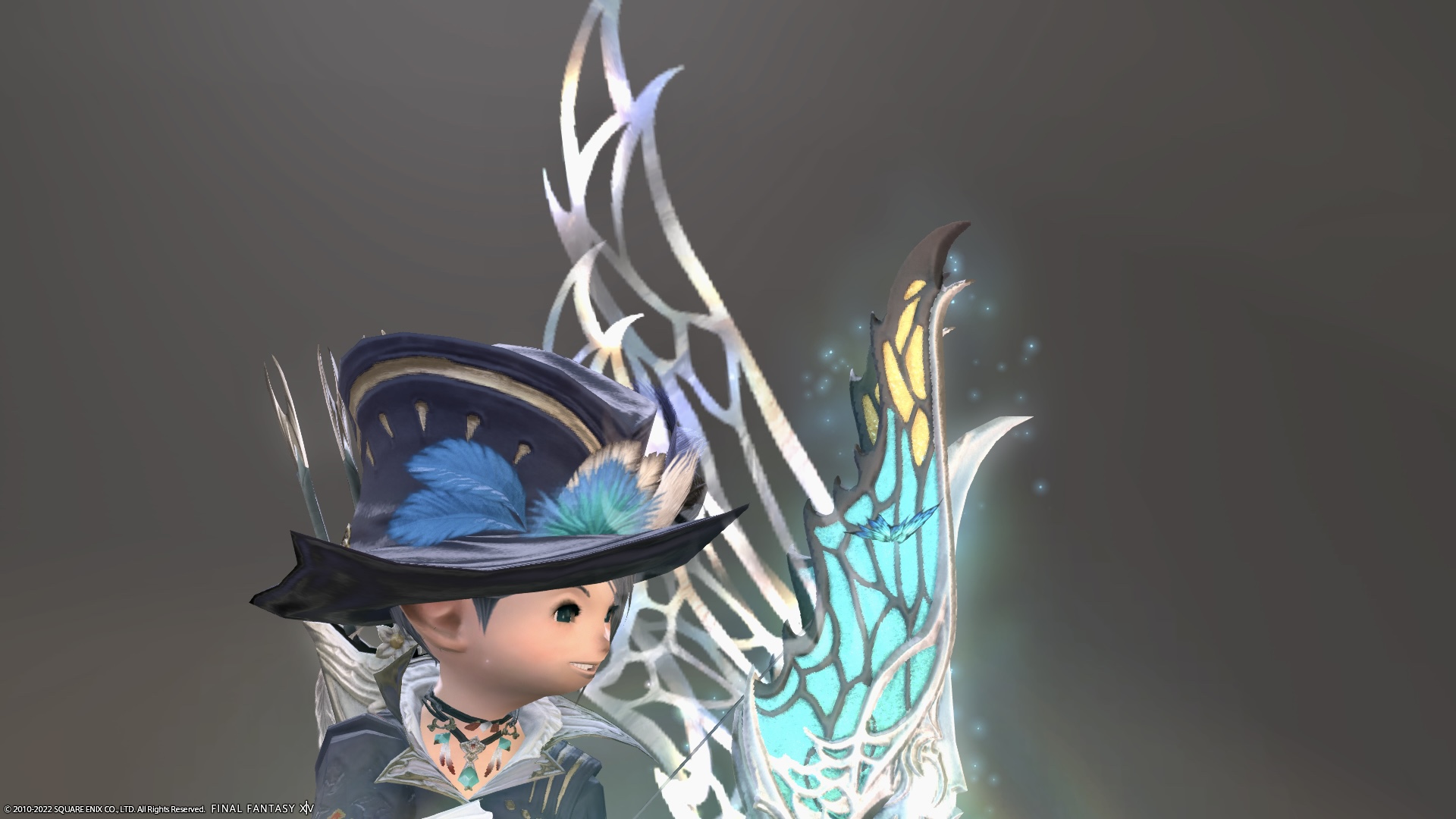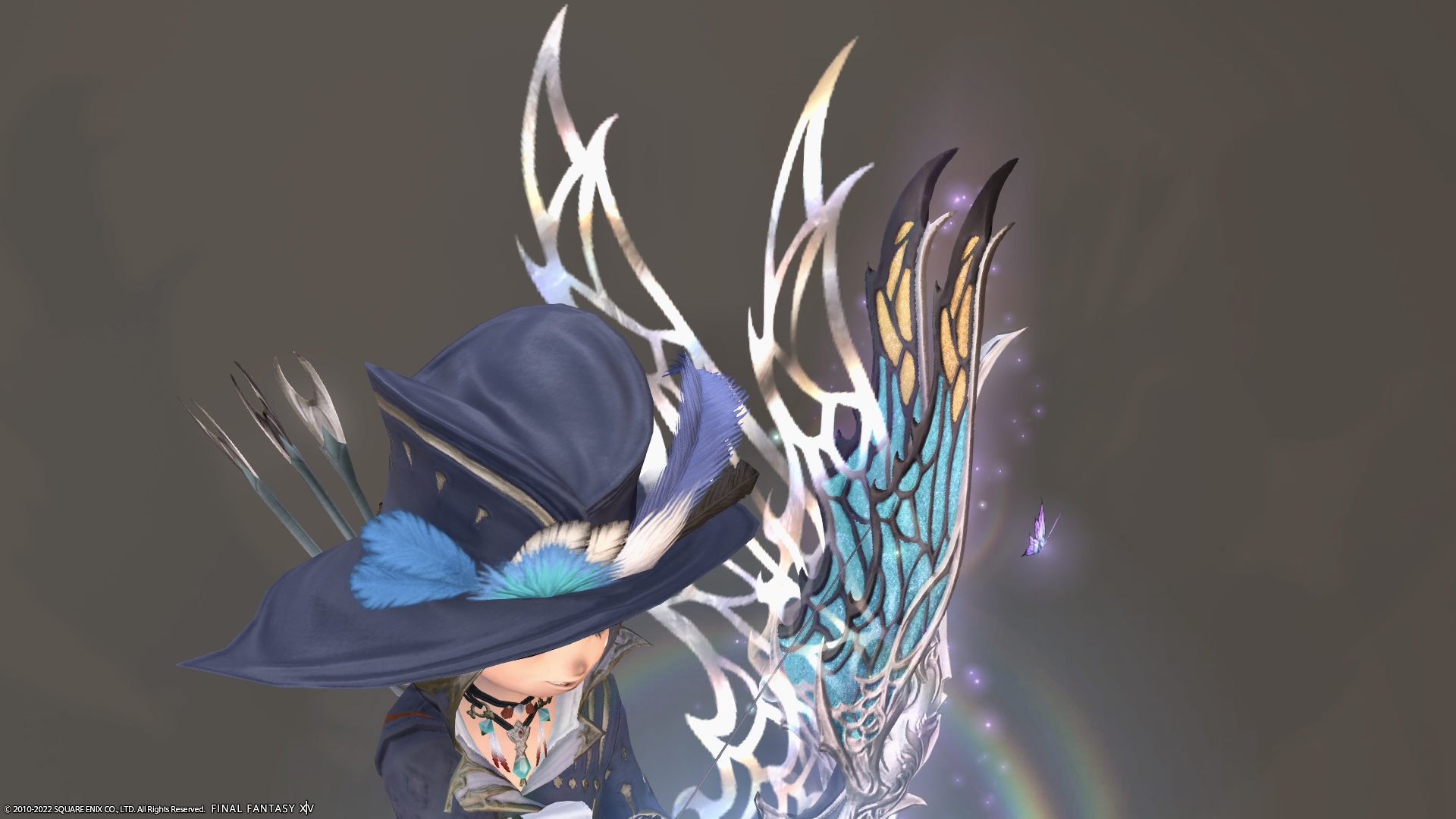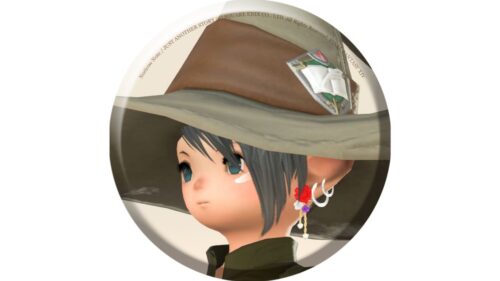 norirow
Yup, this is a really luxurious effect!
I don't think you can convey the effect just by looking at the photos, so be sure to check out the video below!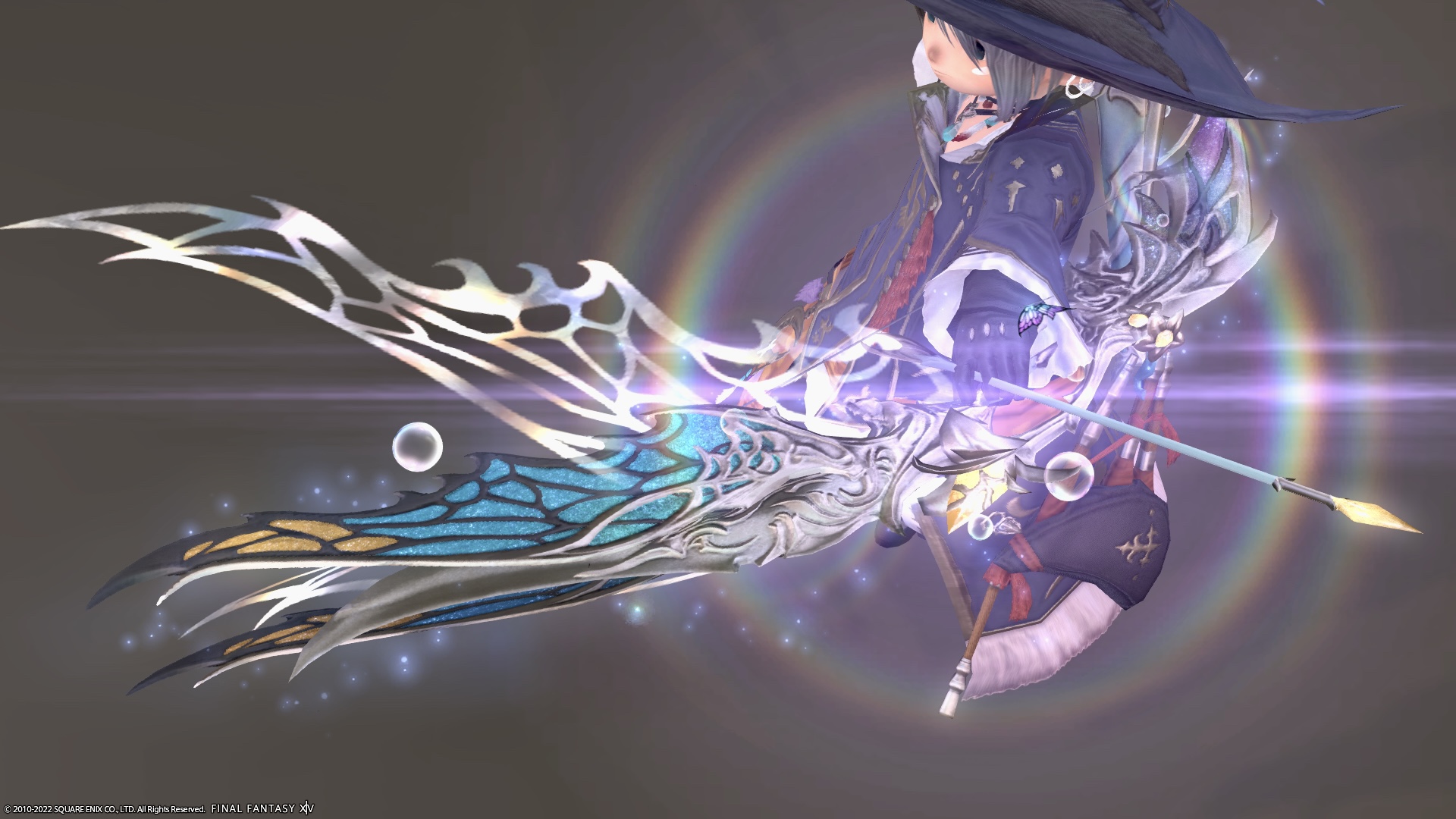 By the way, the design of the quiver is cute with flowers and feather decorations.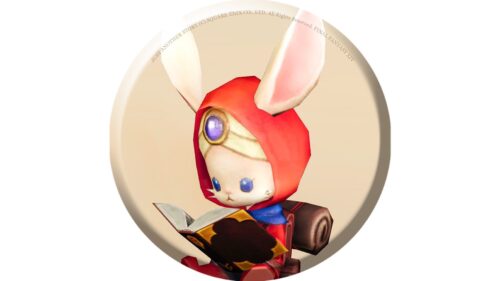 namingway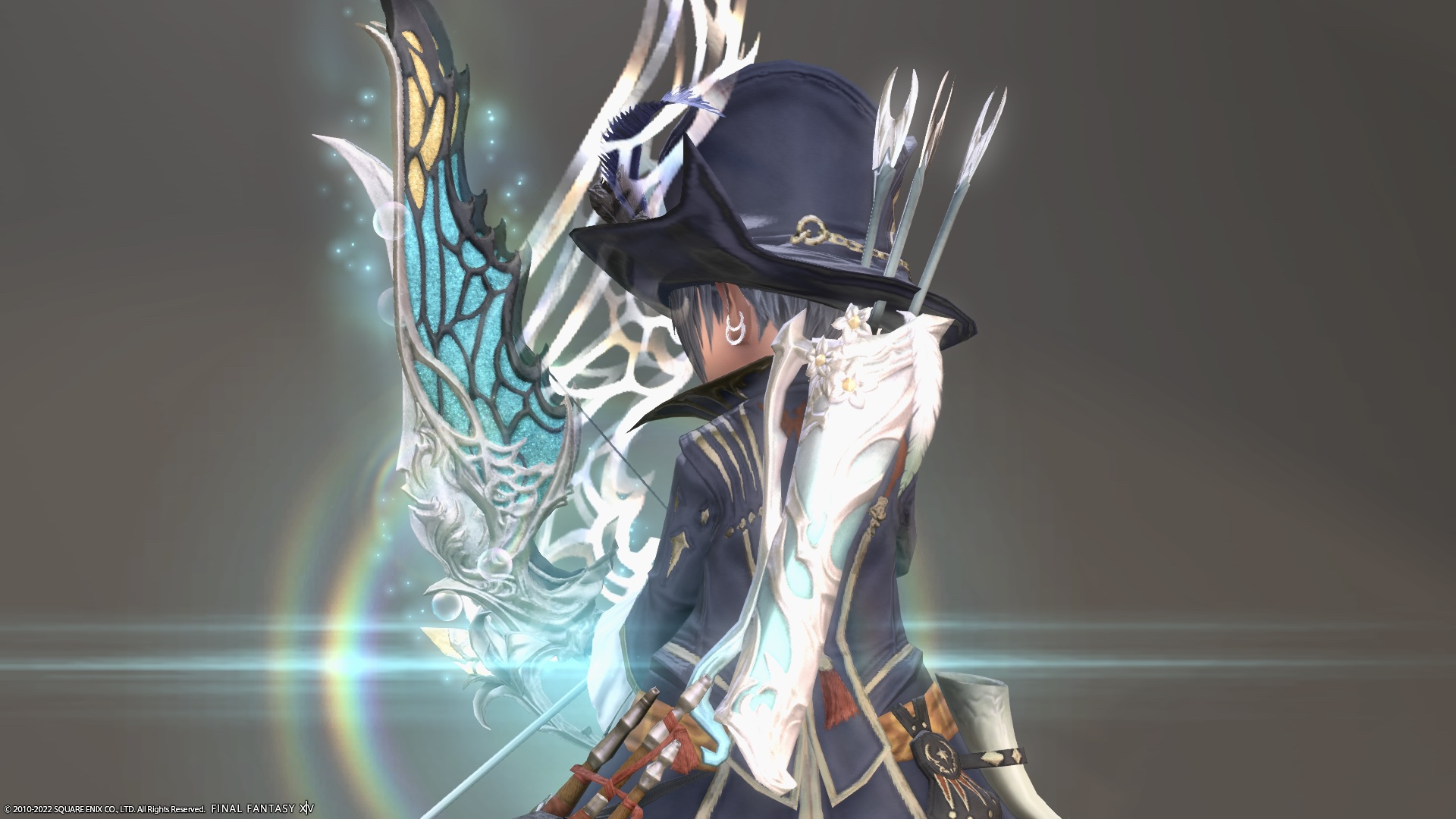 In addition, this "The Fae's Crown Longbow" is a crafted weapon, so it can be purchased on the market board.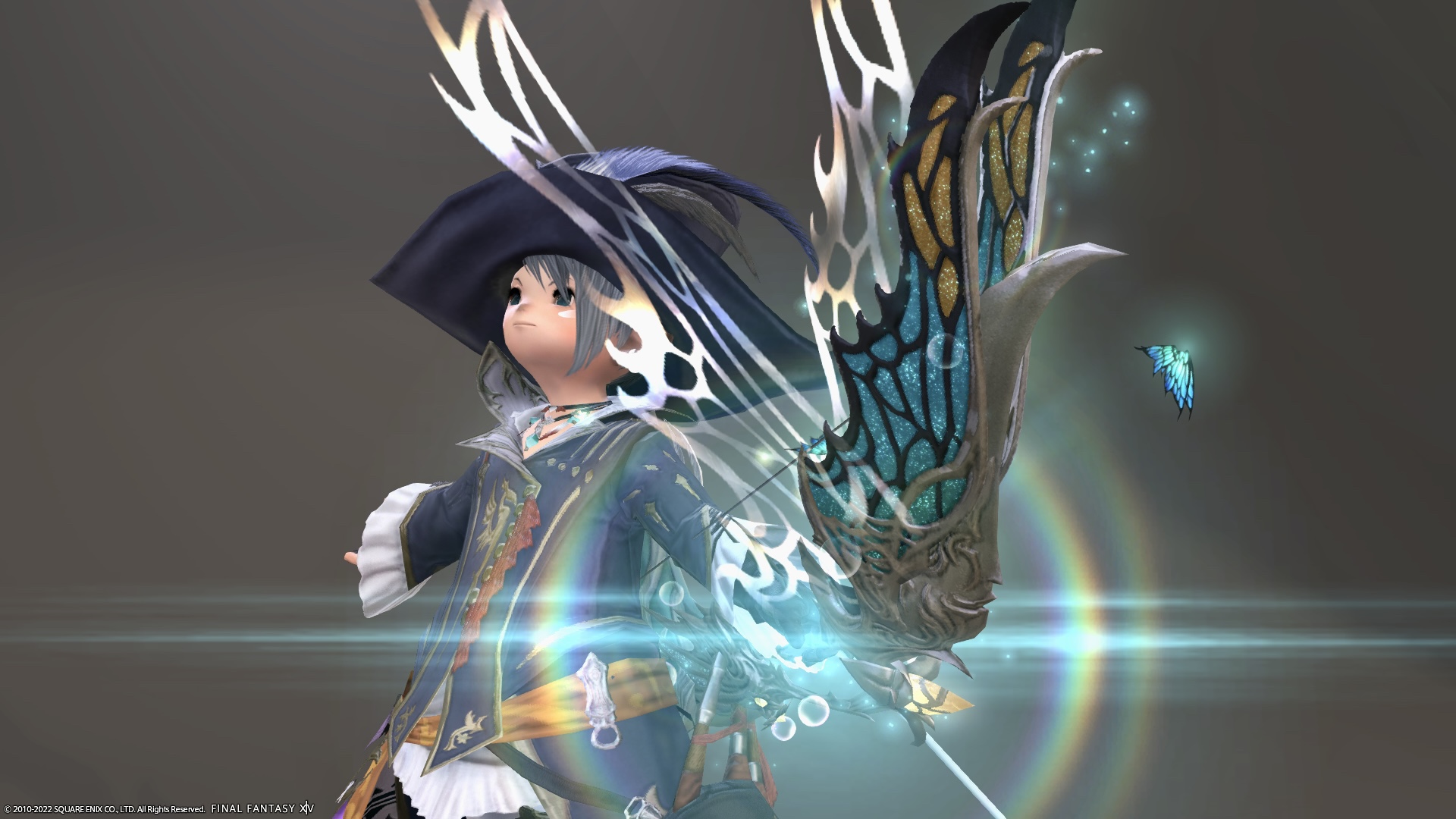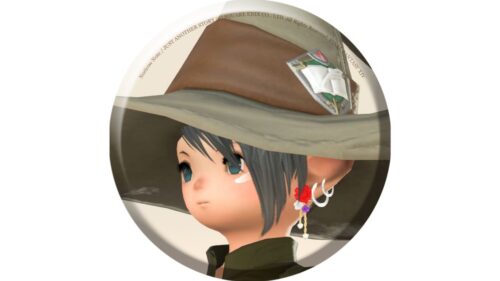 norirow
This might be the prettiest bow ever!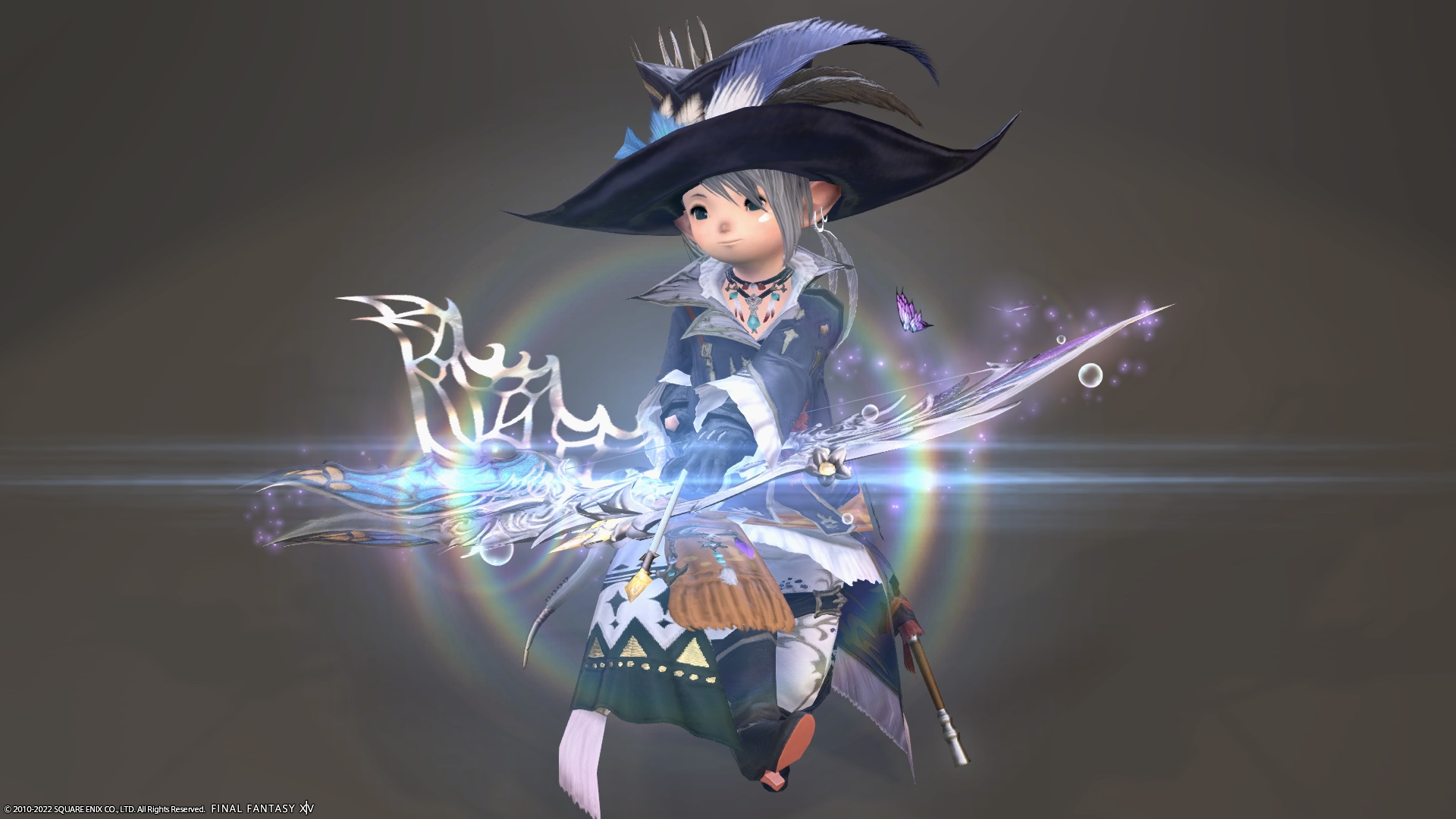 Video recording
I recorded a video of the butterflies dancing and changing colors!
So, it was the record of Titania's glowing bard's weapon "The Fae's Crown Longbow".
Related record
Various glowing Titania weapons