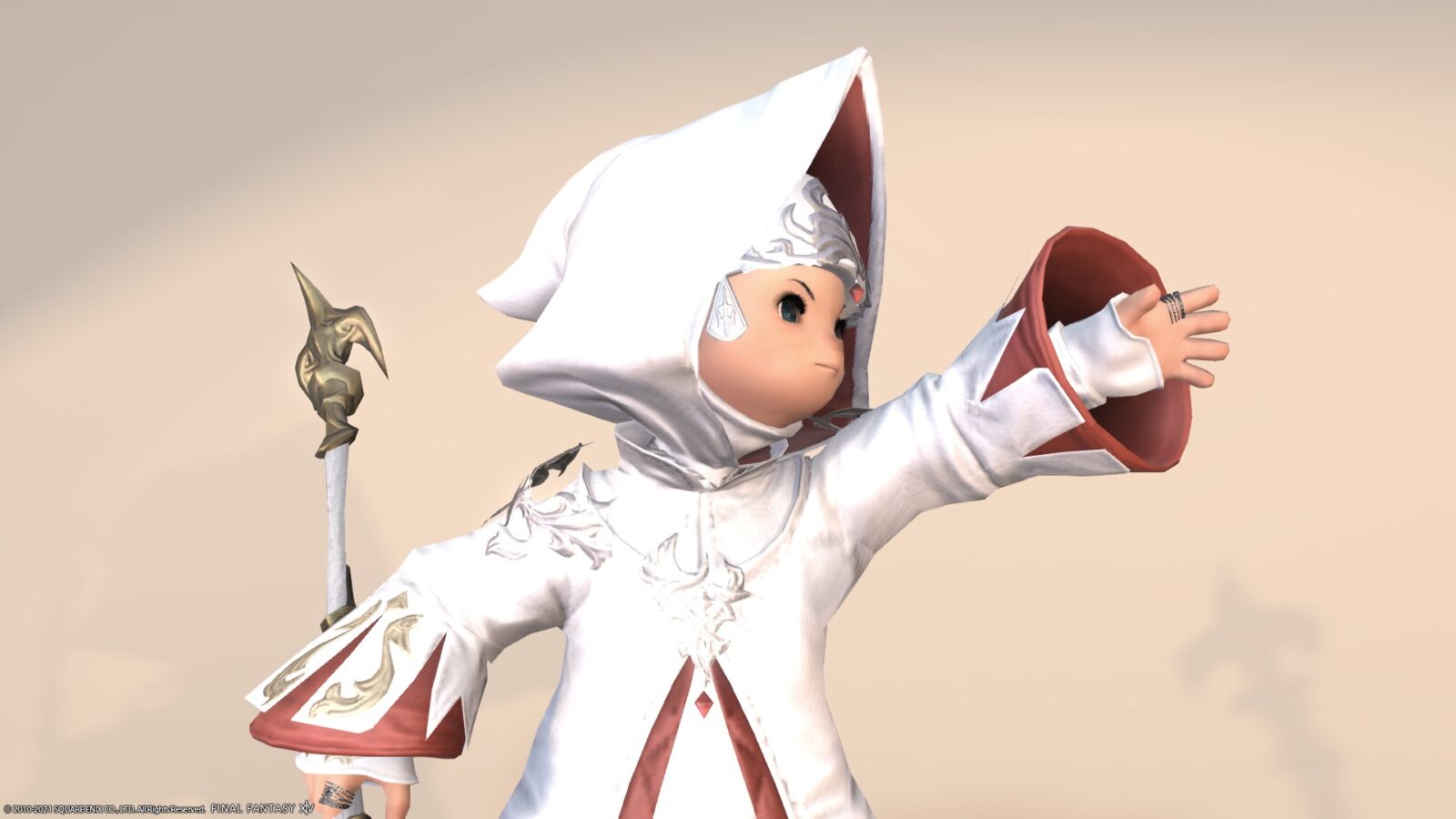 This is a record of the White Mage's AF2 equipment (Lv60 artifact equipment) "Orison" series.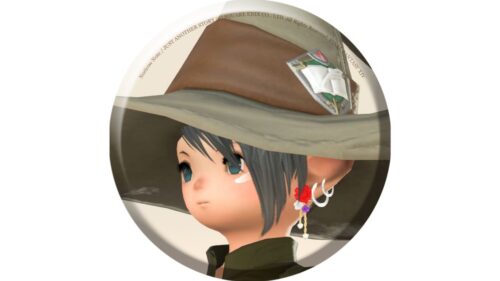 norirow
Oh, this is also a sacred costume!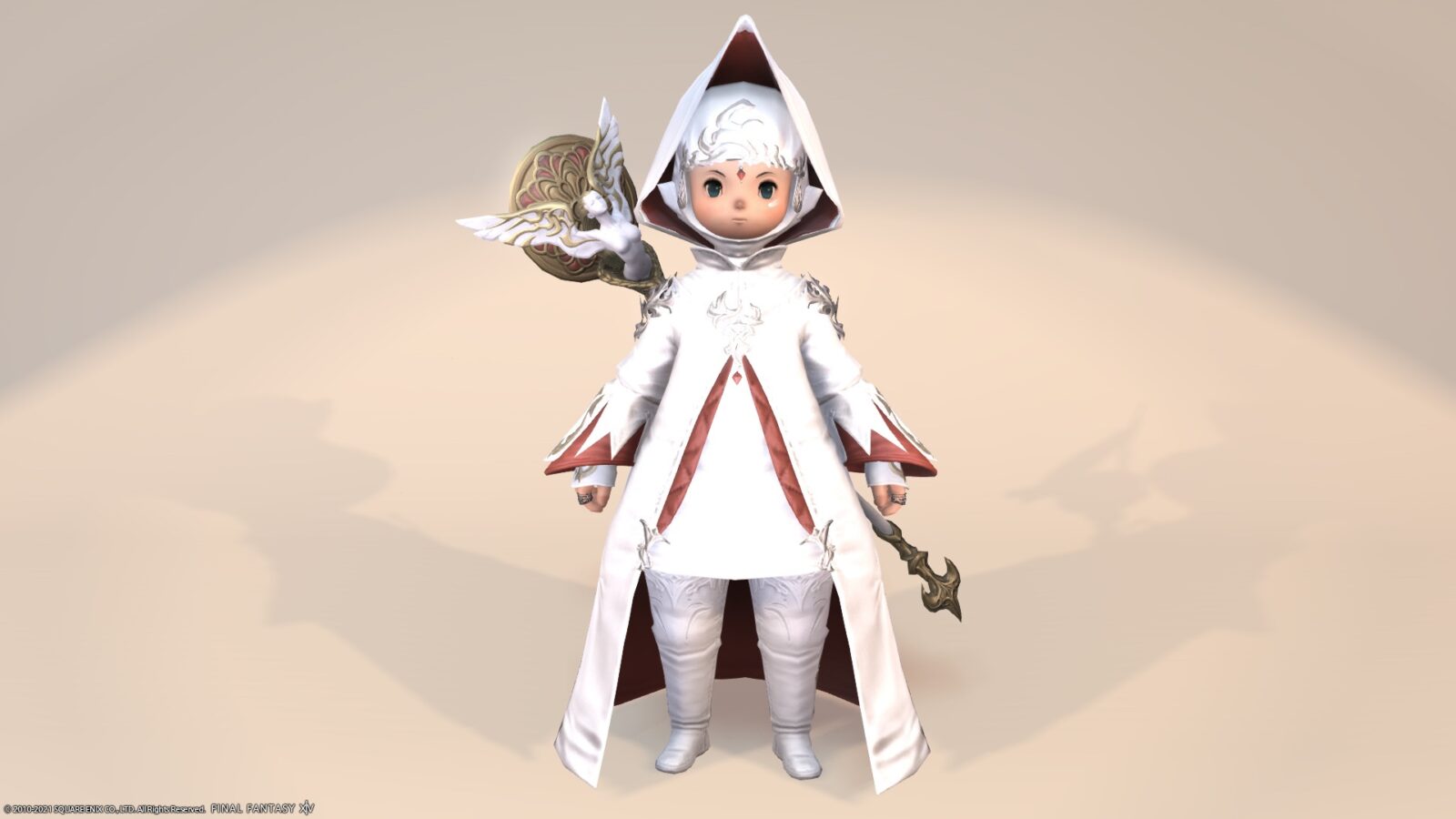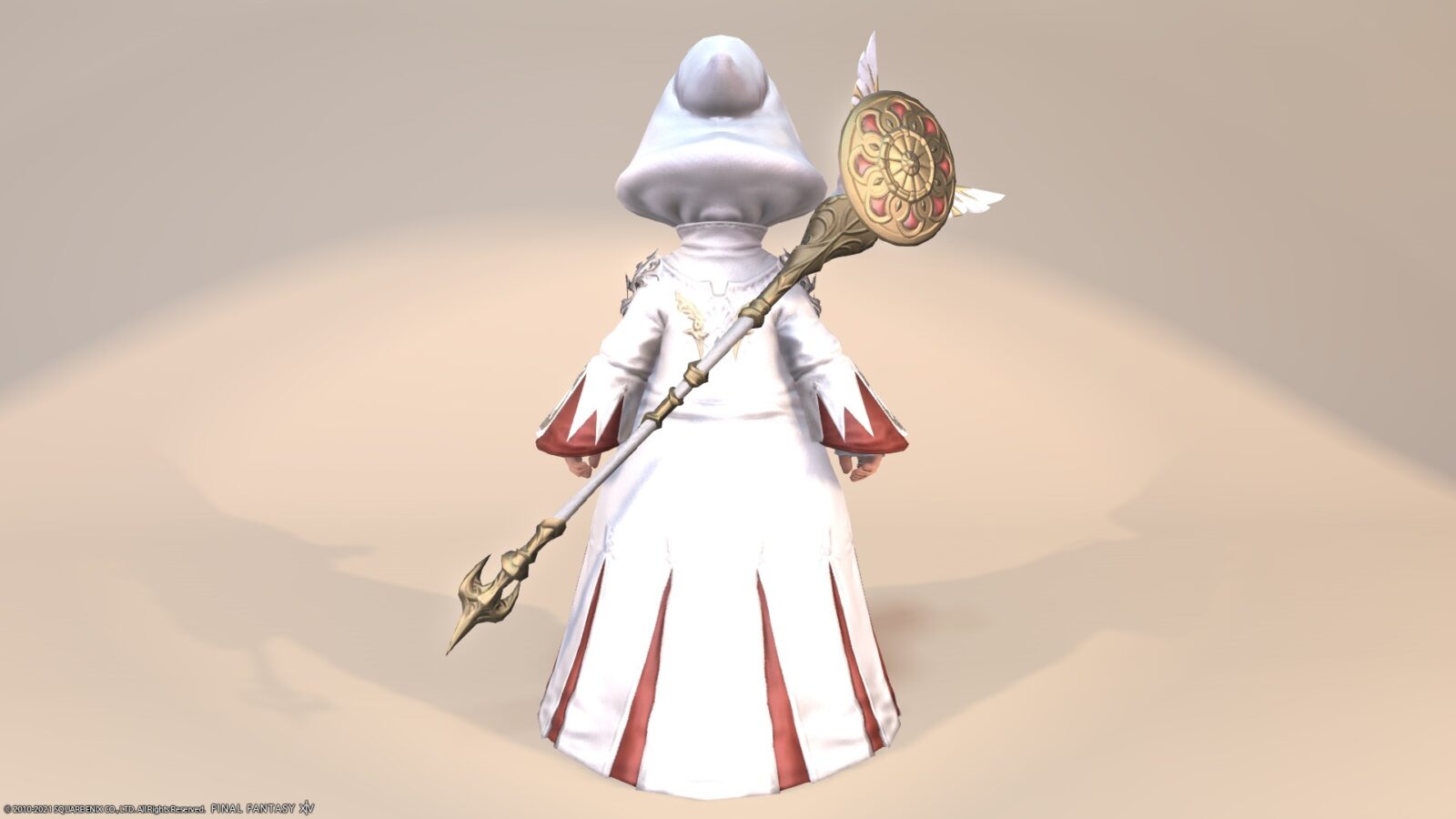 That means it doesn't suit you again, right?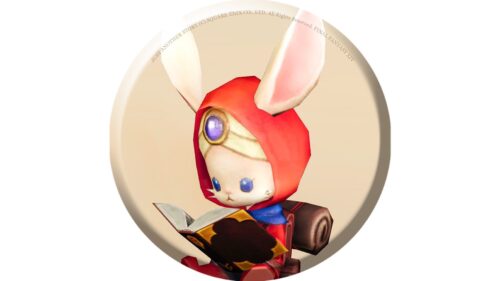 namingway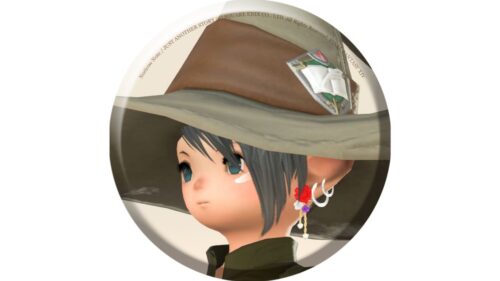 norirow
White Mage AF2 Equipment "Orison" Series
These can be obtained by completing the Lv60 Job Quest of the White Mage. Alternatively, it can be obtained in exchange for the Centurio Seal at Ms. Yolaine in Foundation.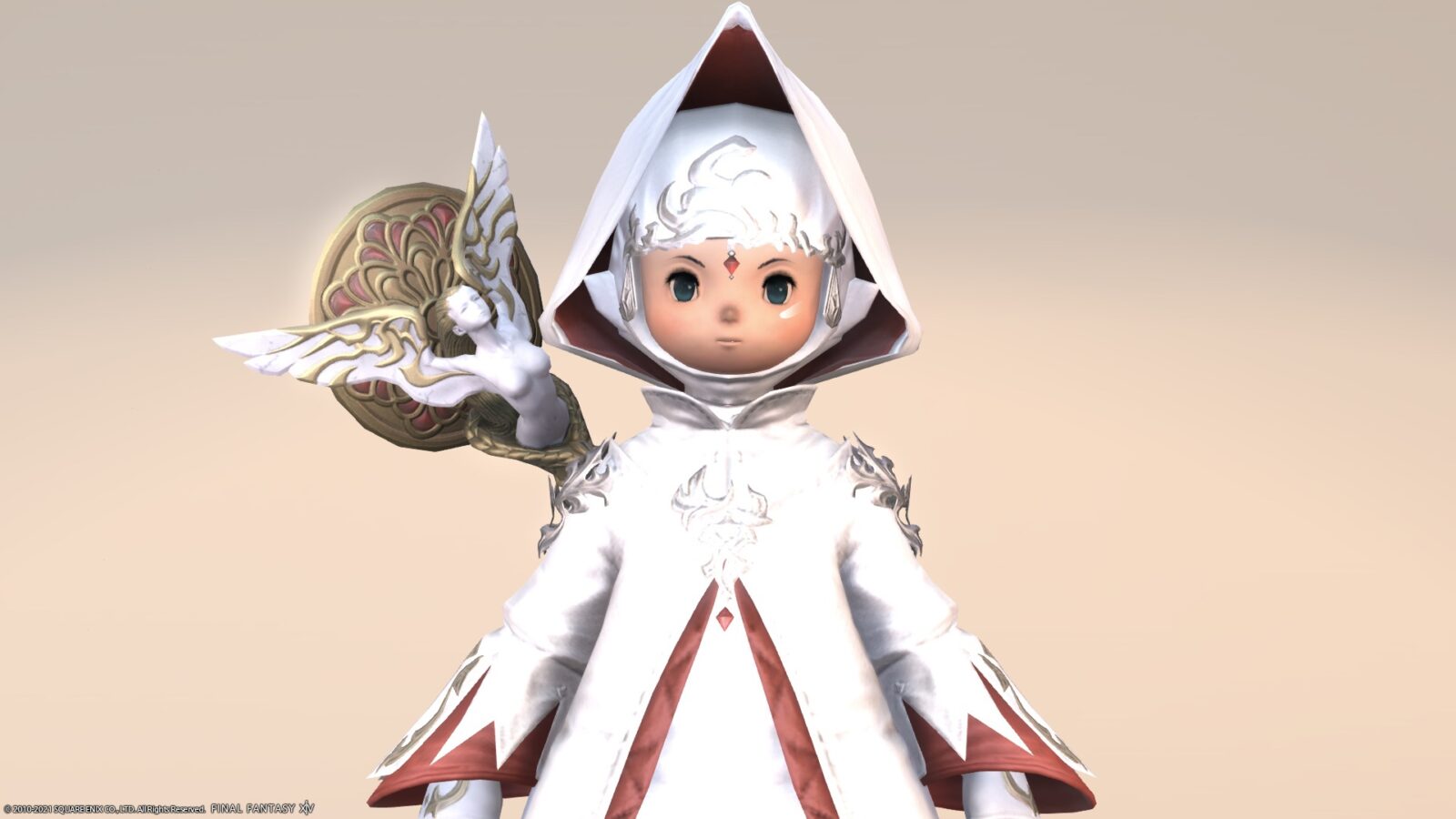 The head equipment is a hood with a sacred image like a nun.
Norirow-san I don't think this suits you.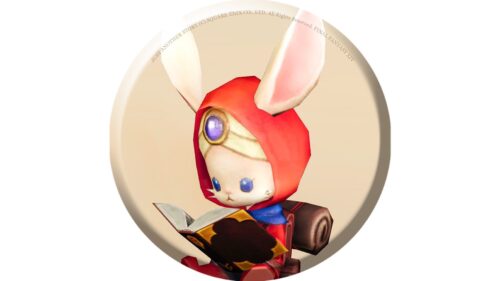 namingway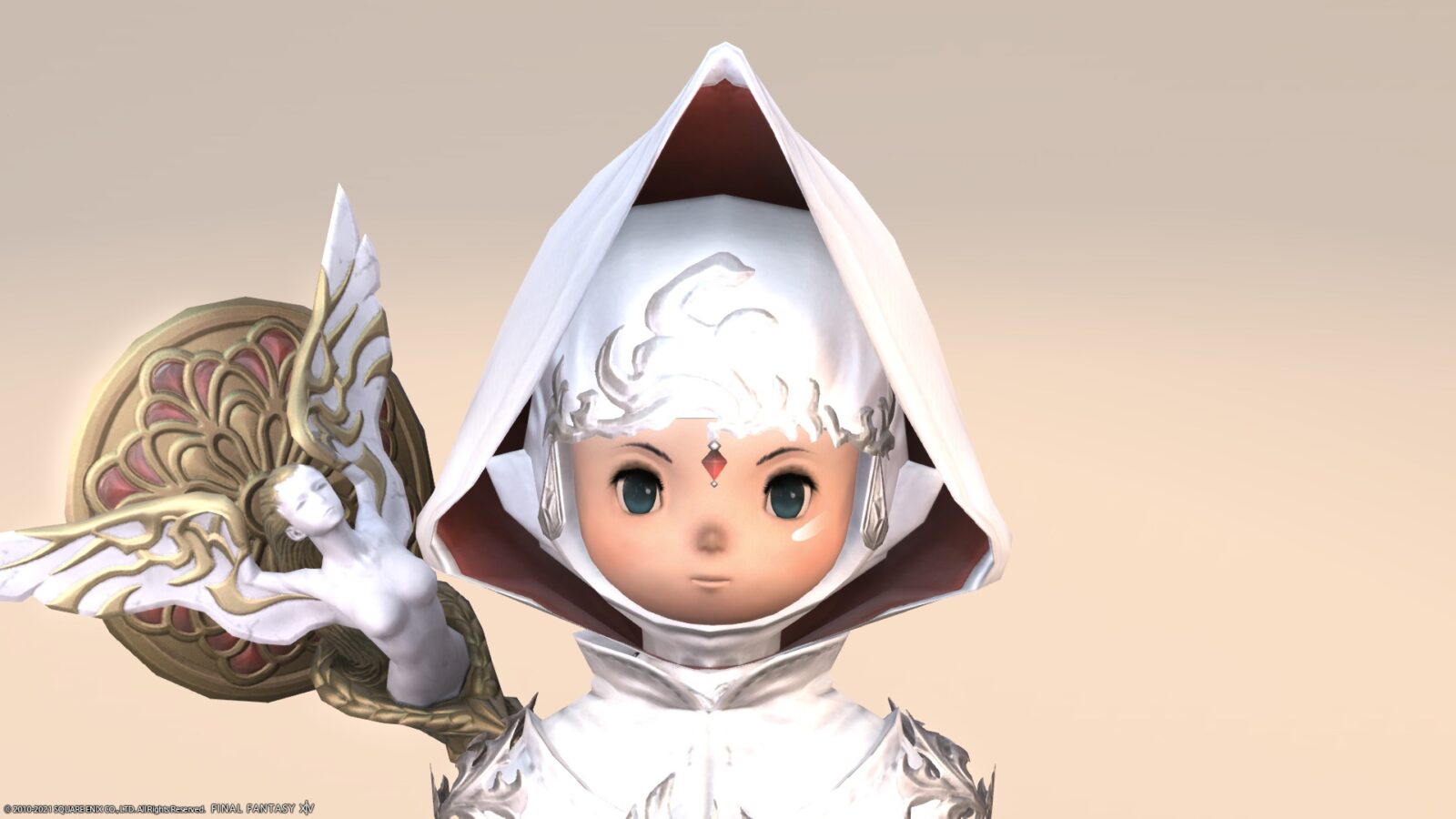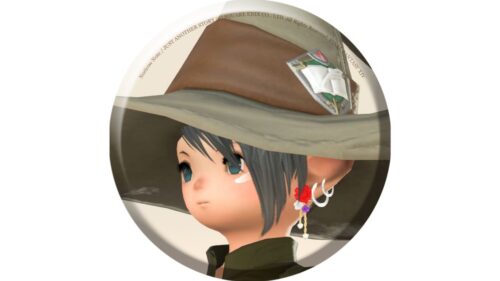 norirow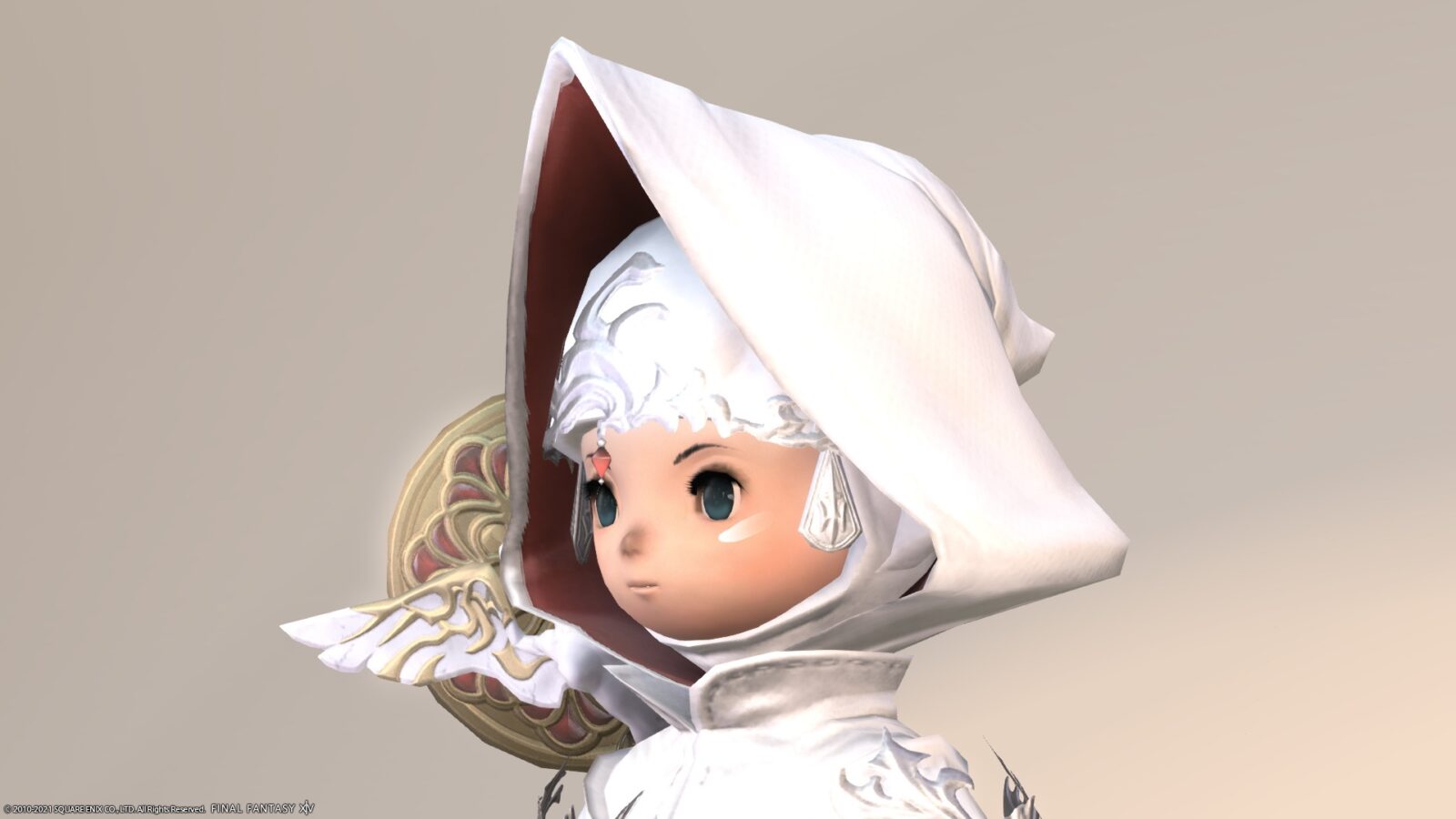 When you were equipped with AF1, you said "I want to wear a hood", but when you actually wear it, it doesn't look good after all.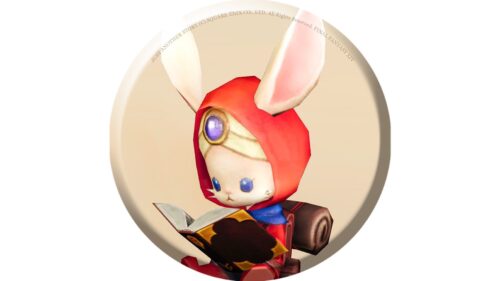 namingway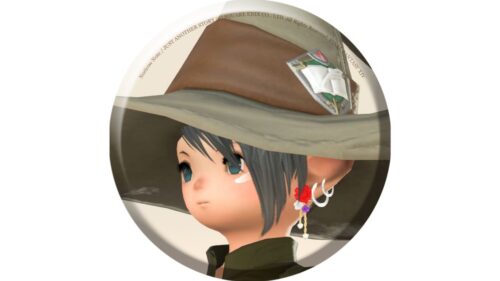 norirow
Hmm … you see, when I take off the hood, it looks good on me, right? 💦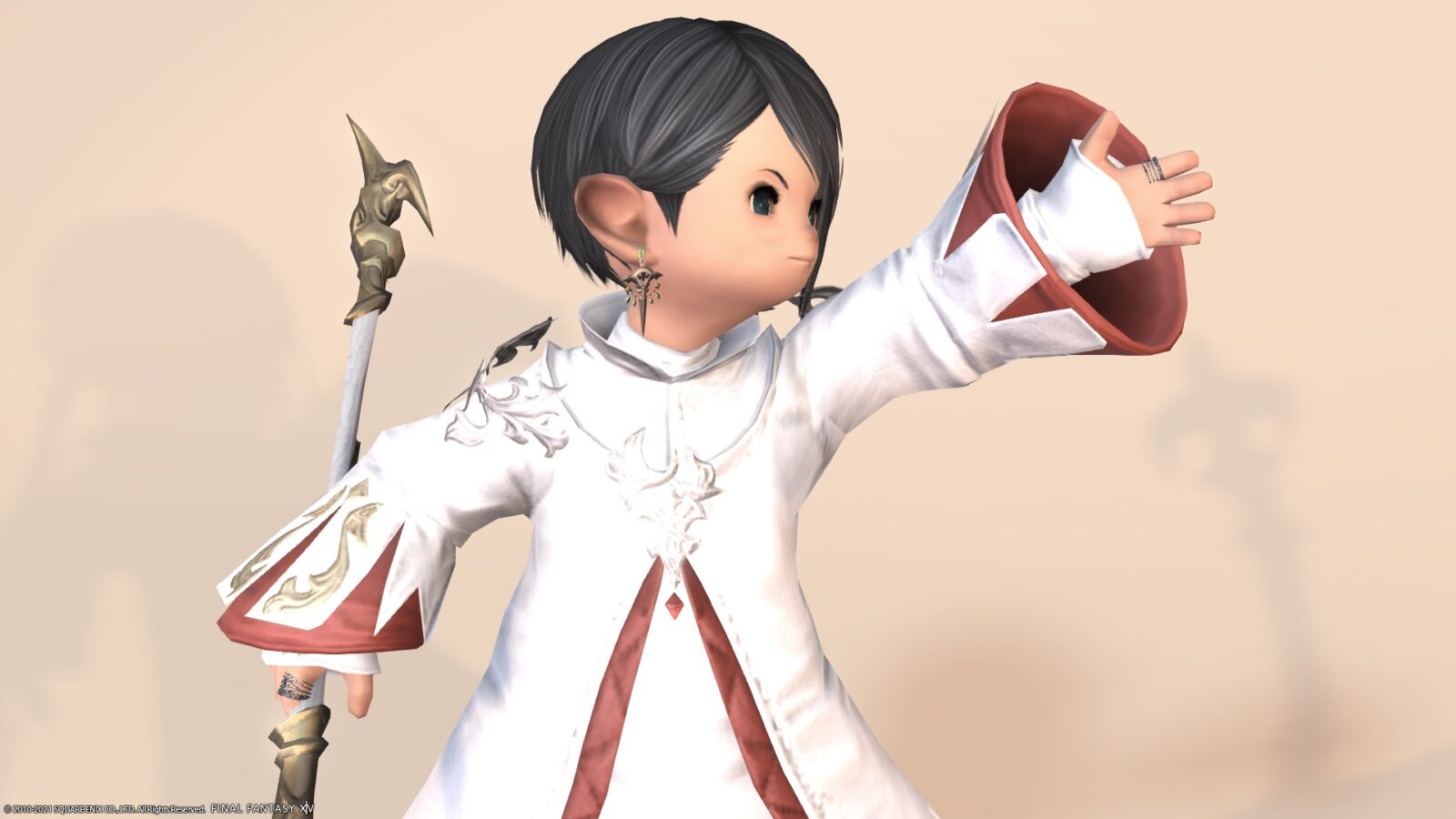 The torso equipment is a coat with a long back and a short front. The fabric is a fairly glossy material.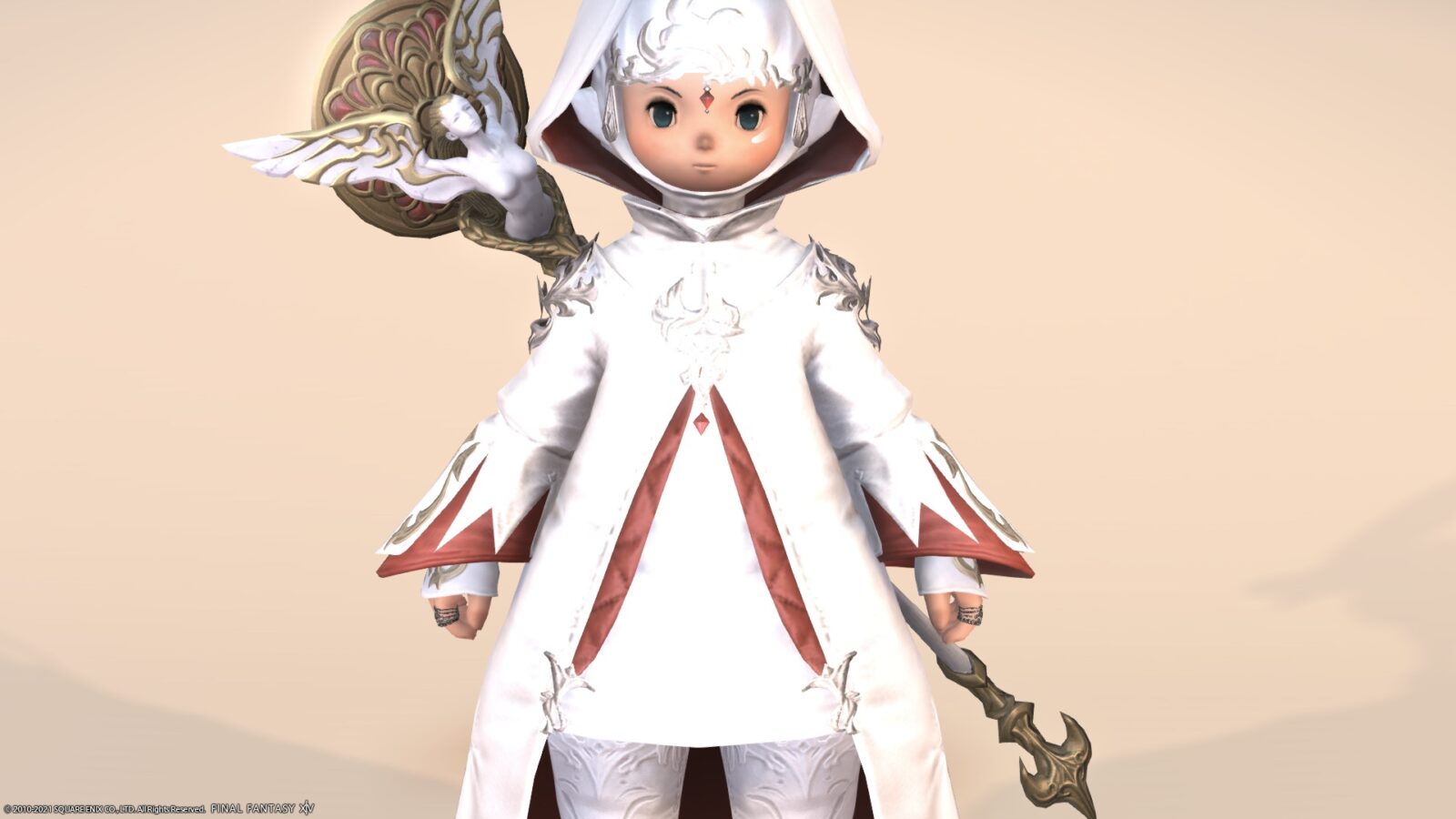 The metal accessories everywhere are very fashionable.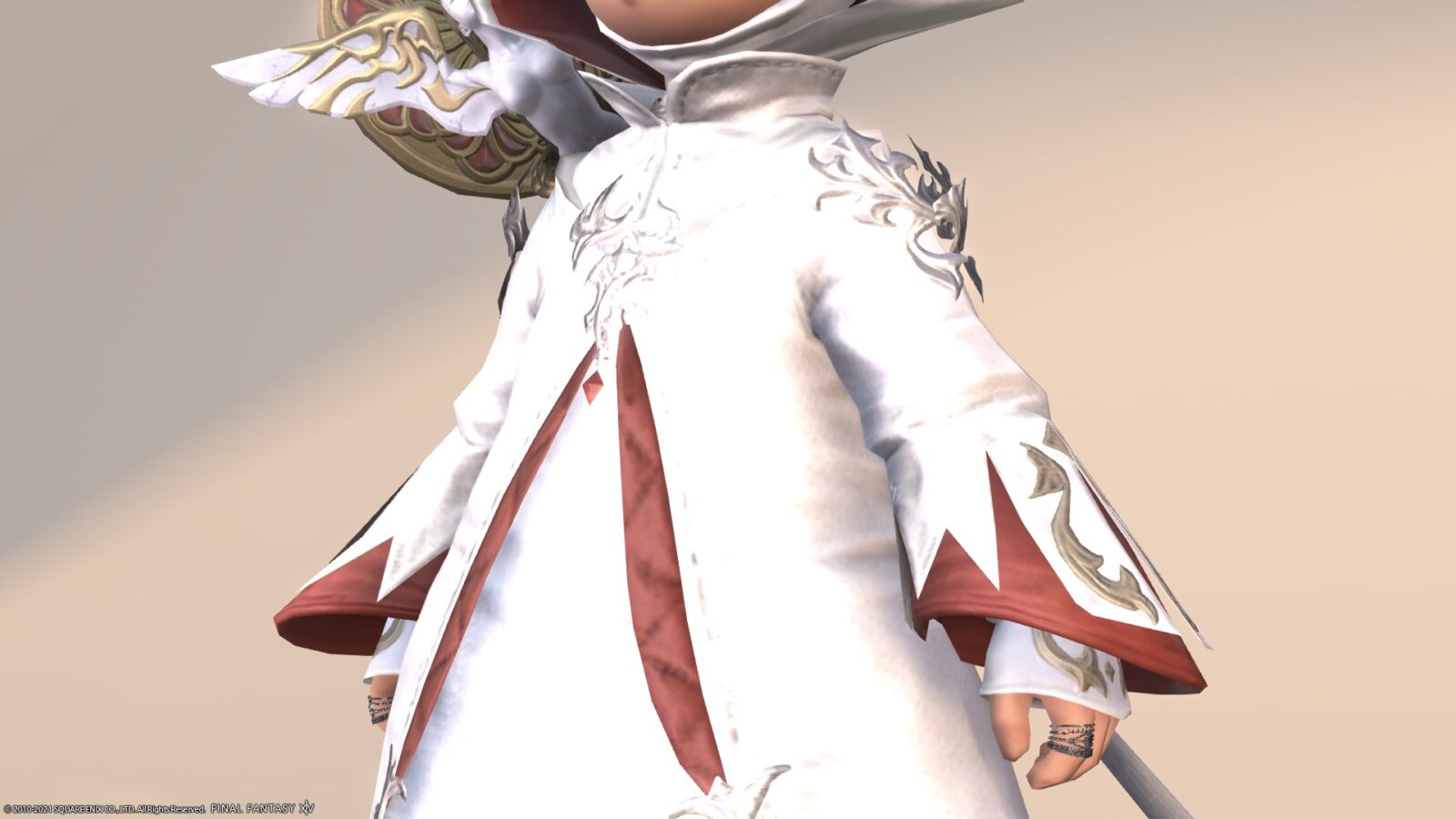 The red-white design of the arm follows the traditional decoration of the white mage.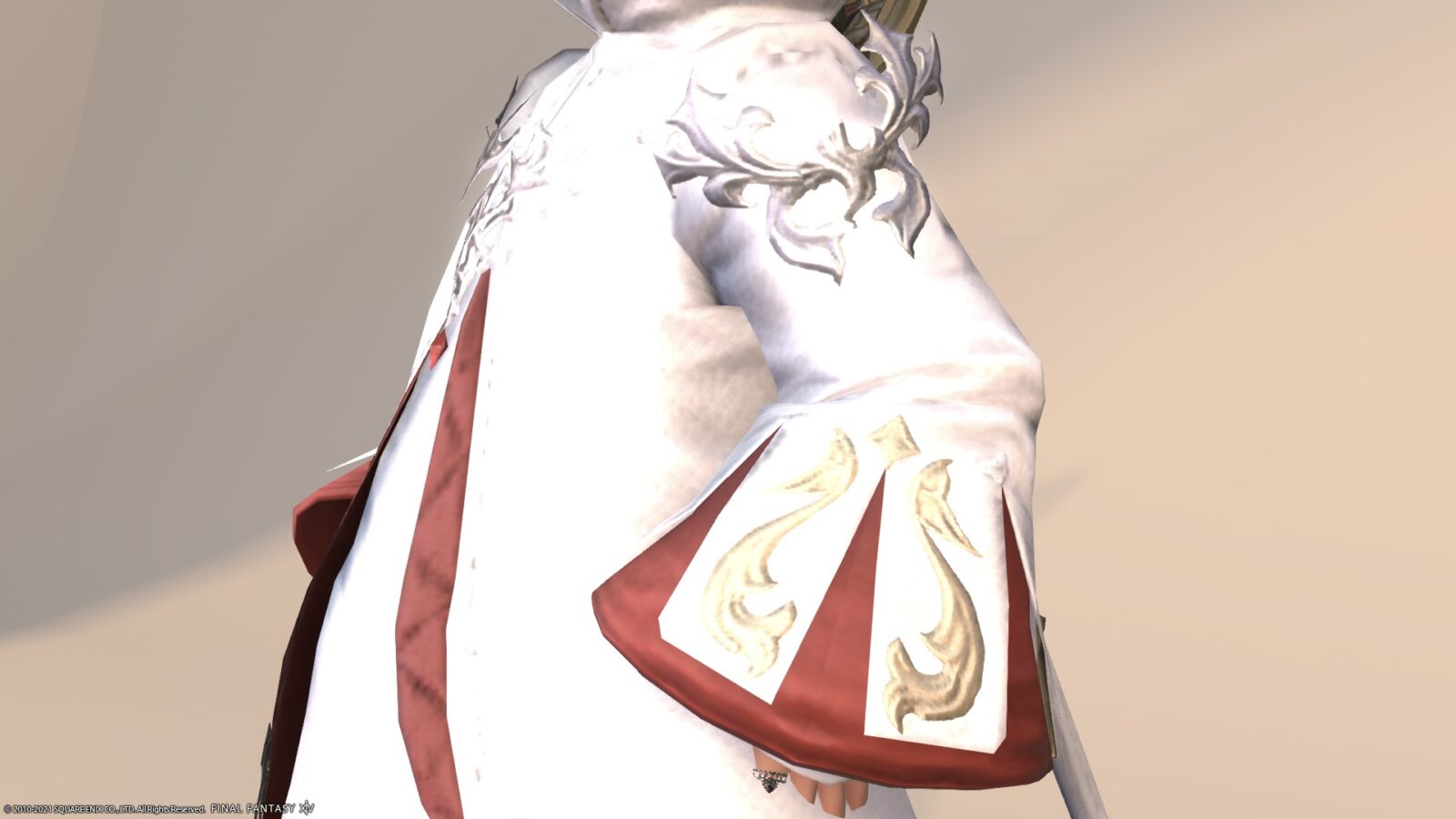 The back hem has a similar traditional design.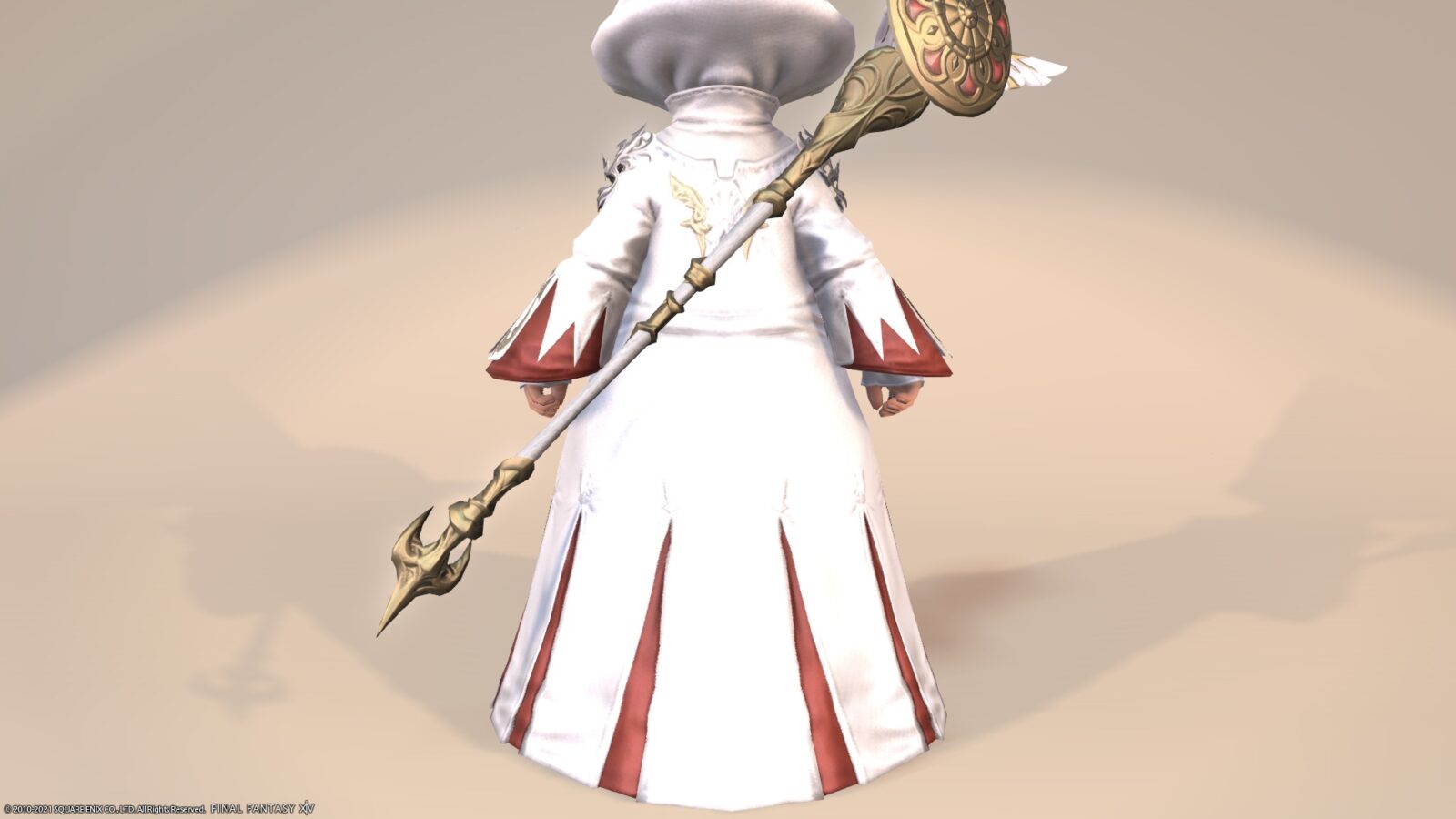 It feels like the AF1 equipment has become more luxurious.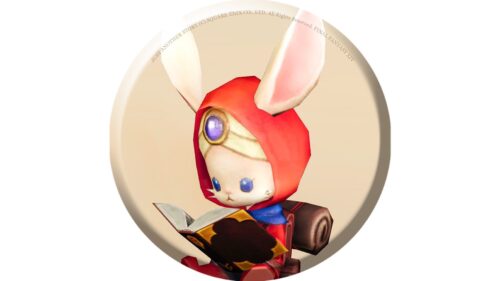 namingway
Long boots with simple foot equipment and decoration on the knees.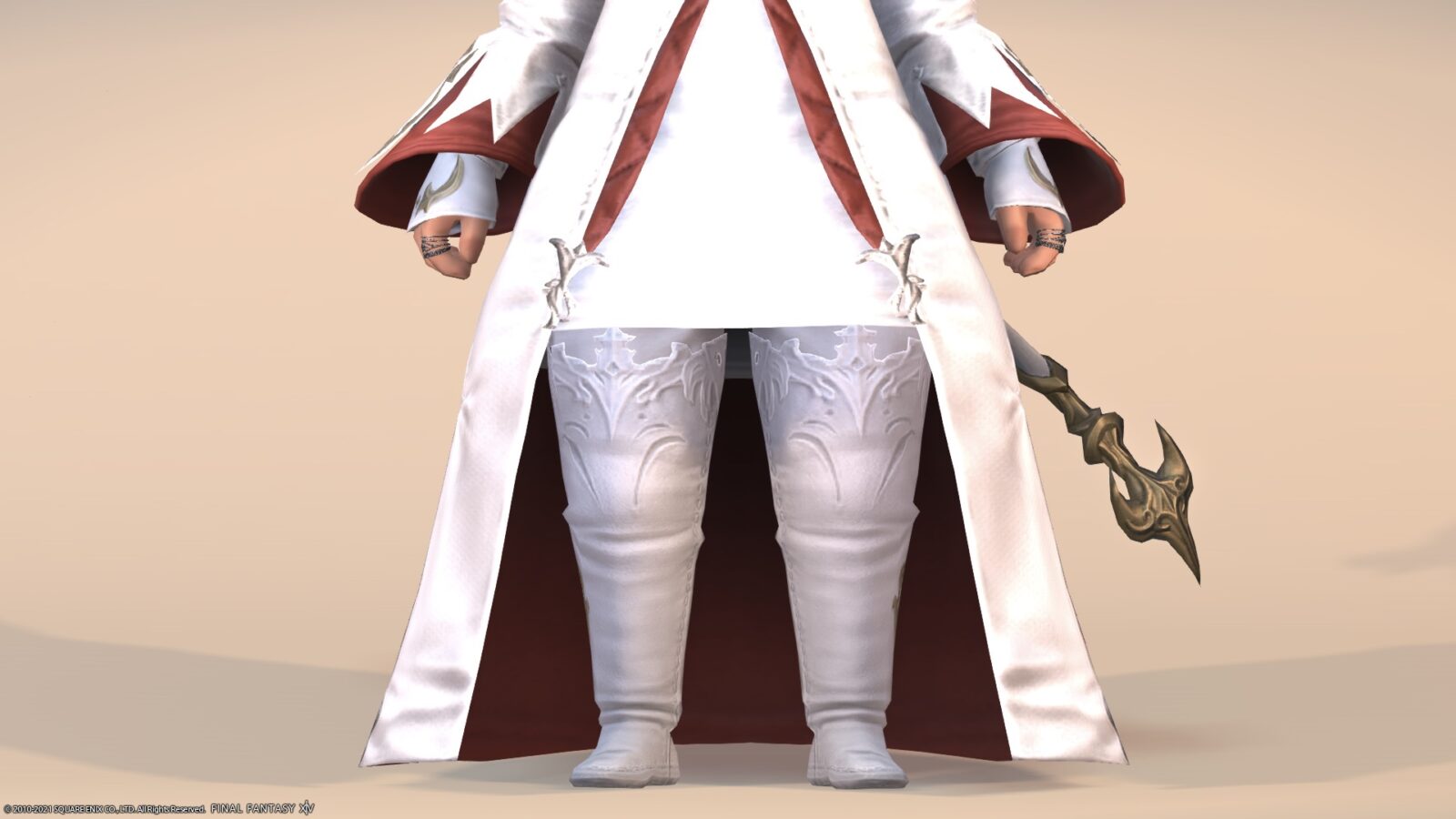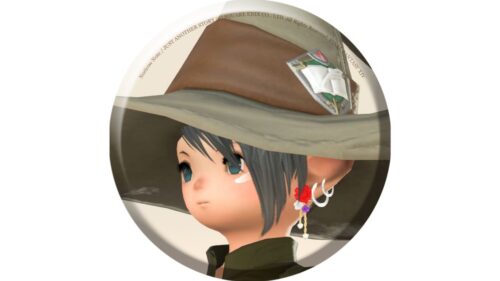 norirow
You see, if you look closely, it looks good on me too, right? 💦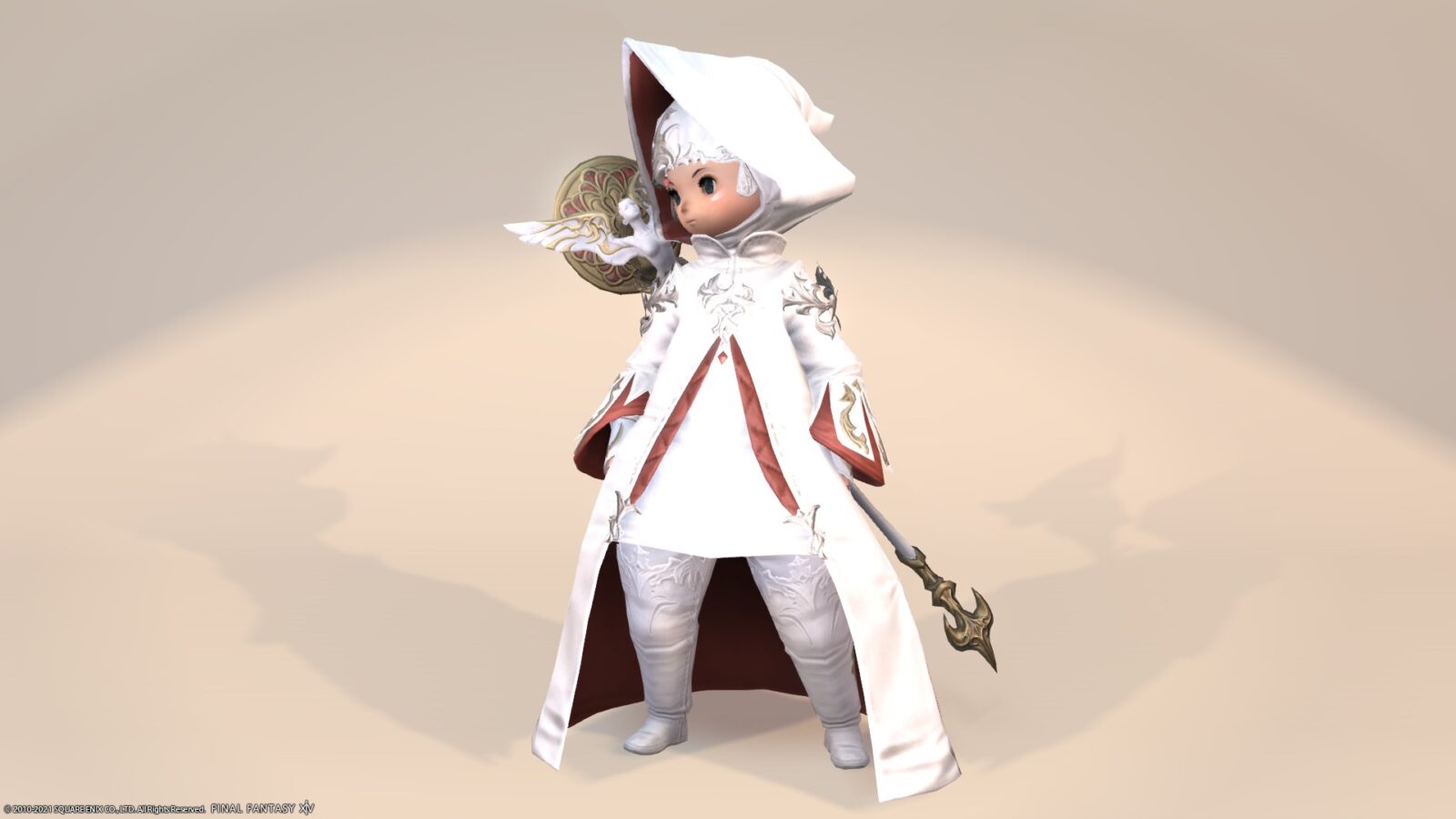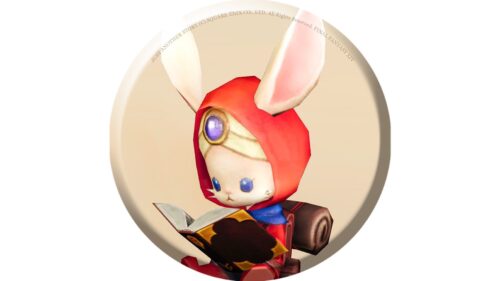 namingway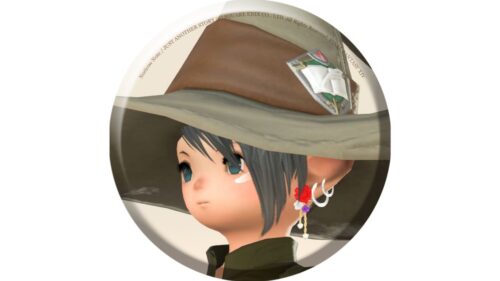 norirow
Dyeing pattern
Since it is dyed as a whole, you can change the image completely.
Soot Black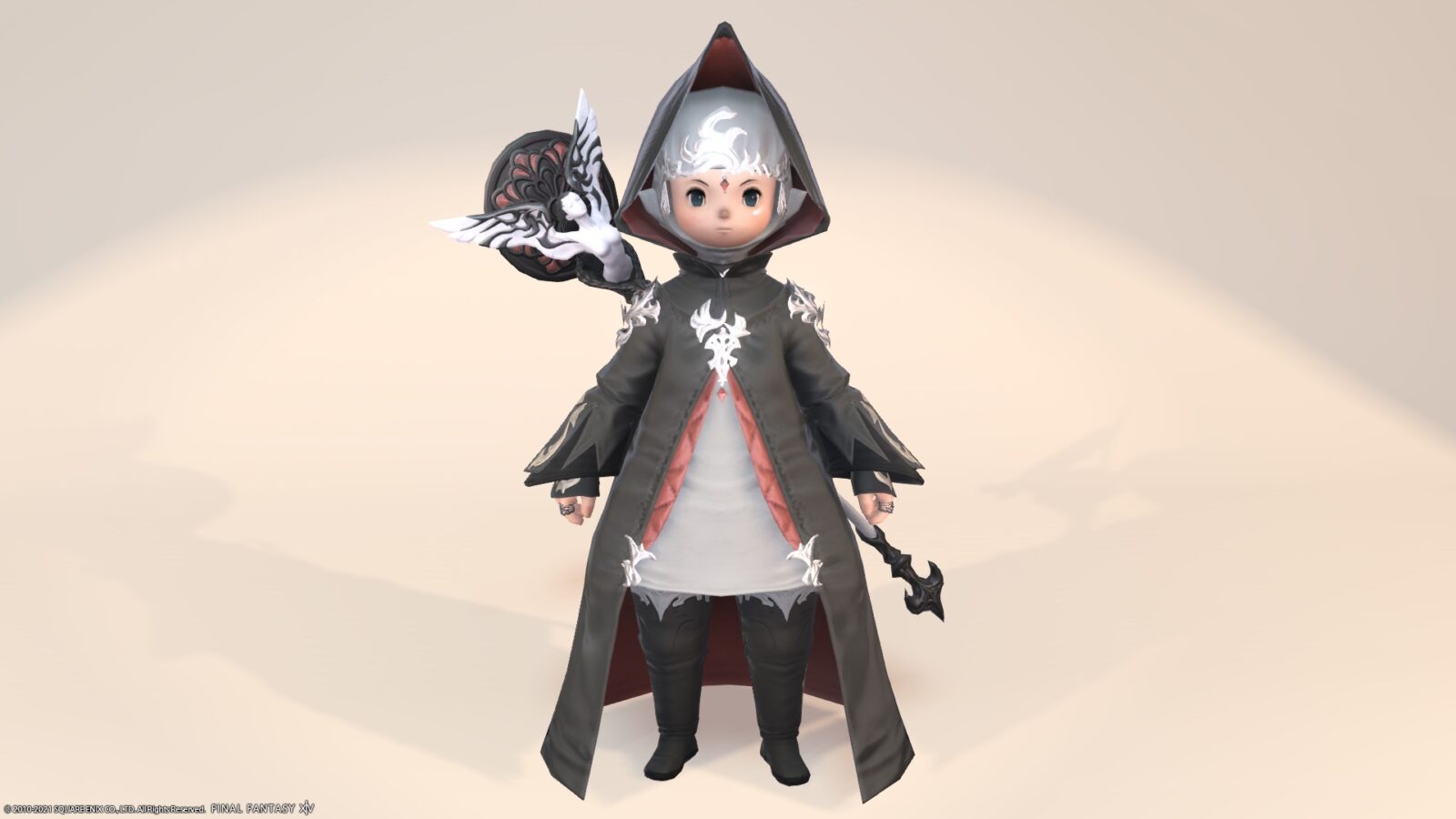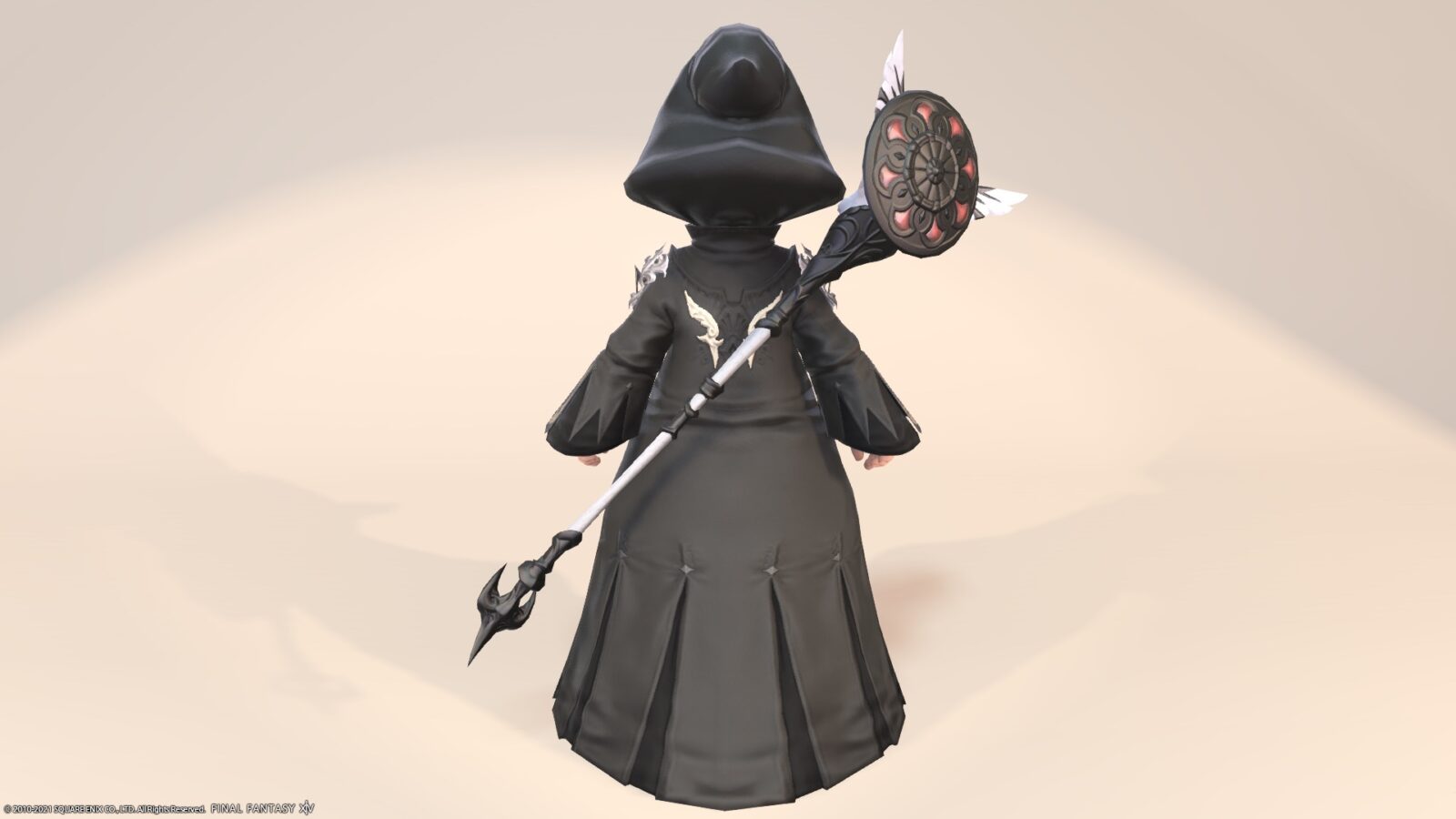 Wine Red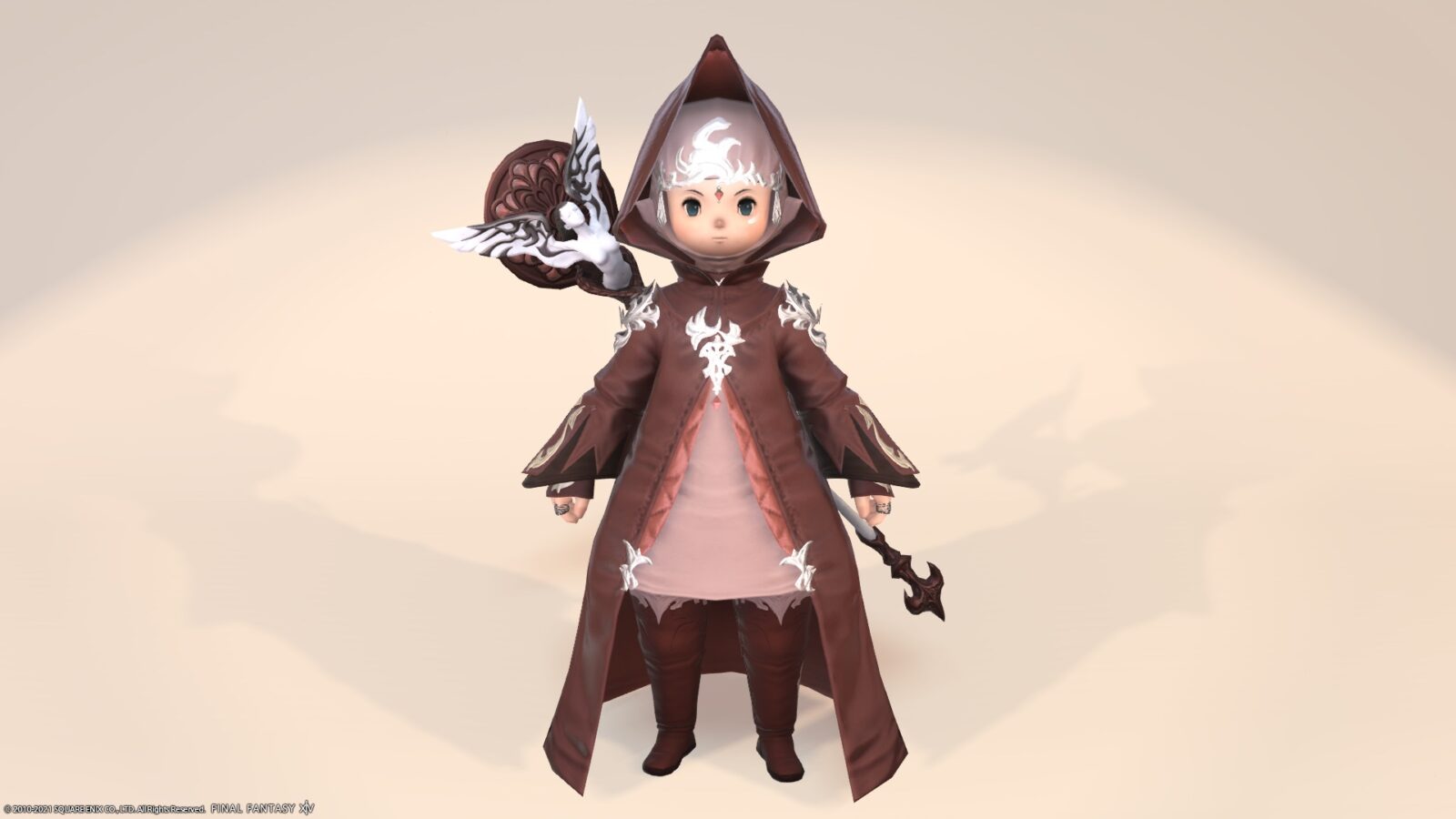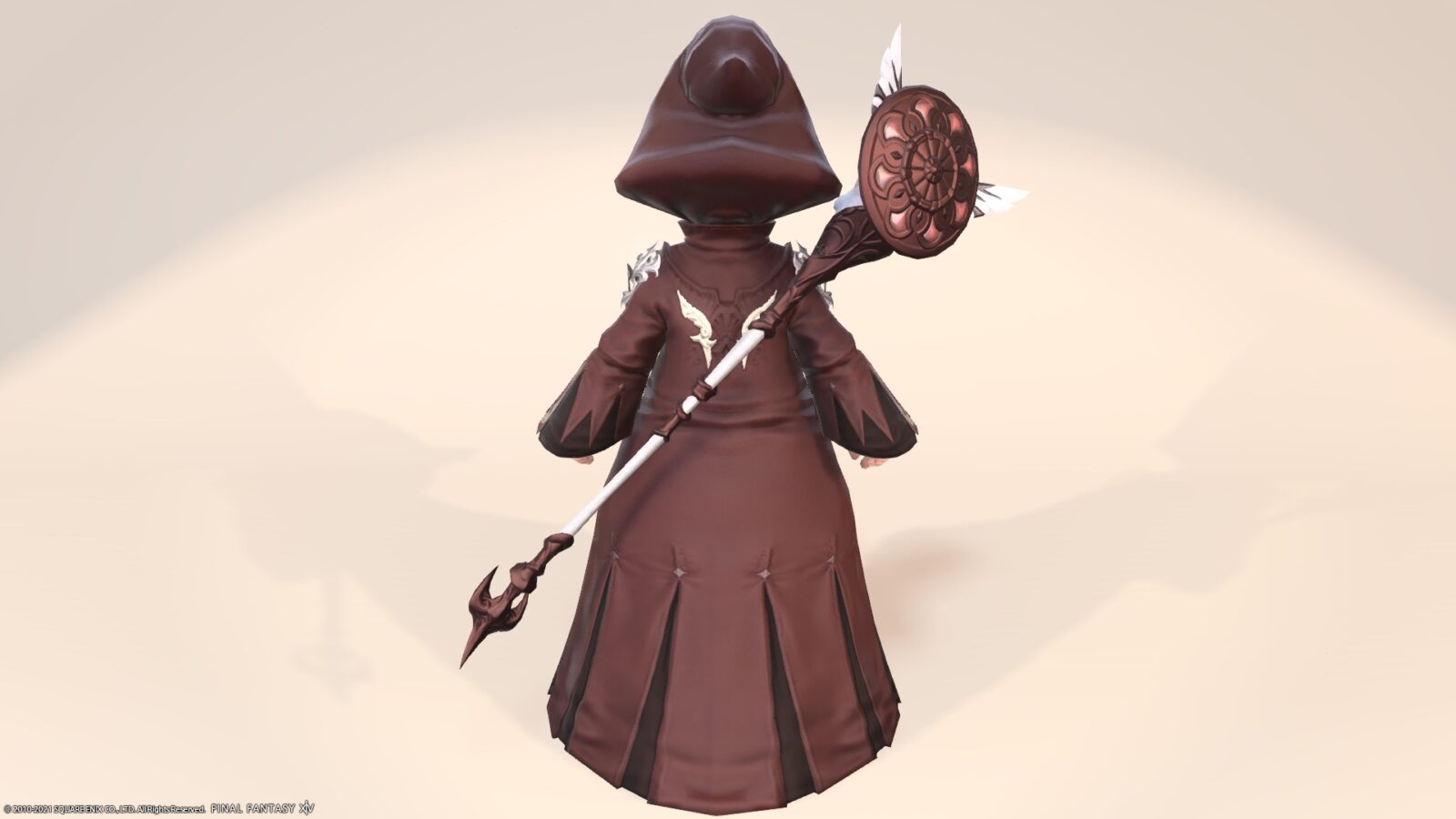 Olive Green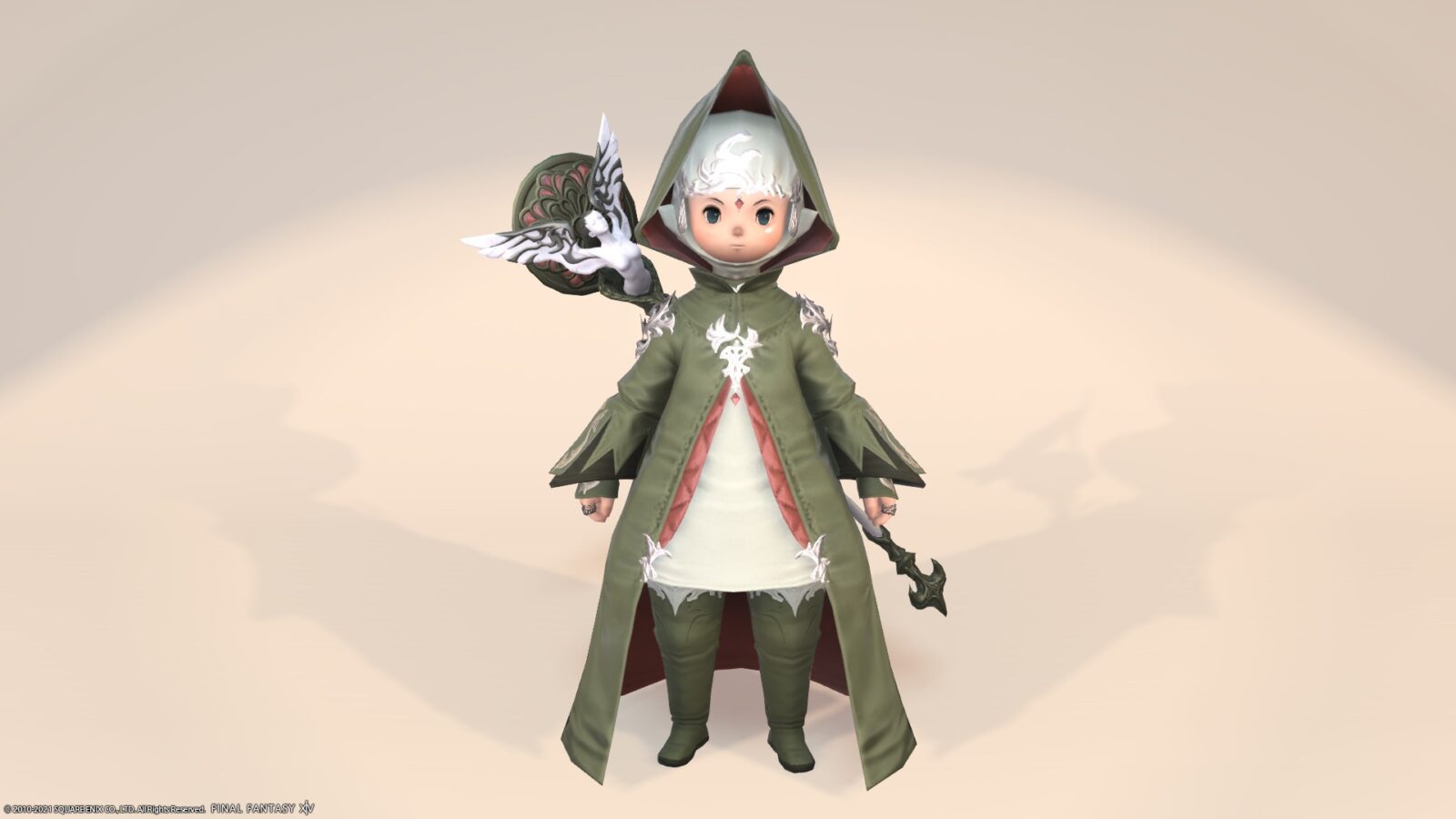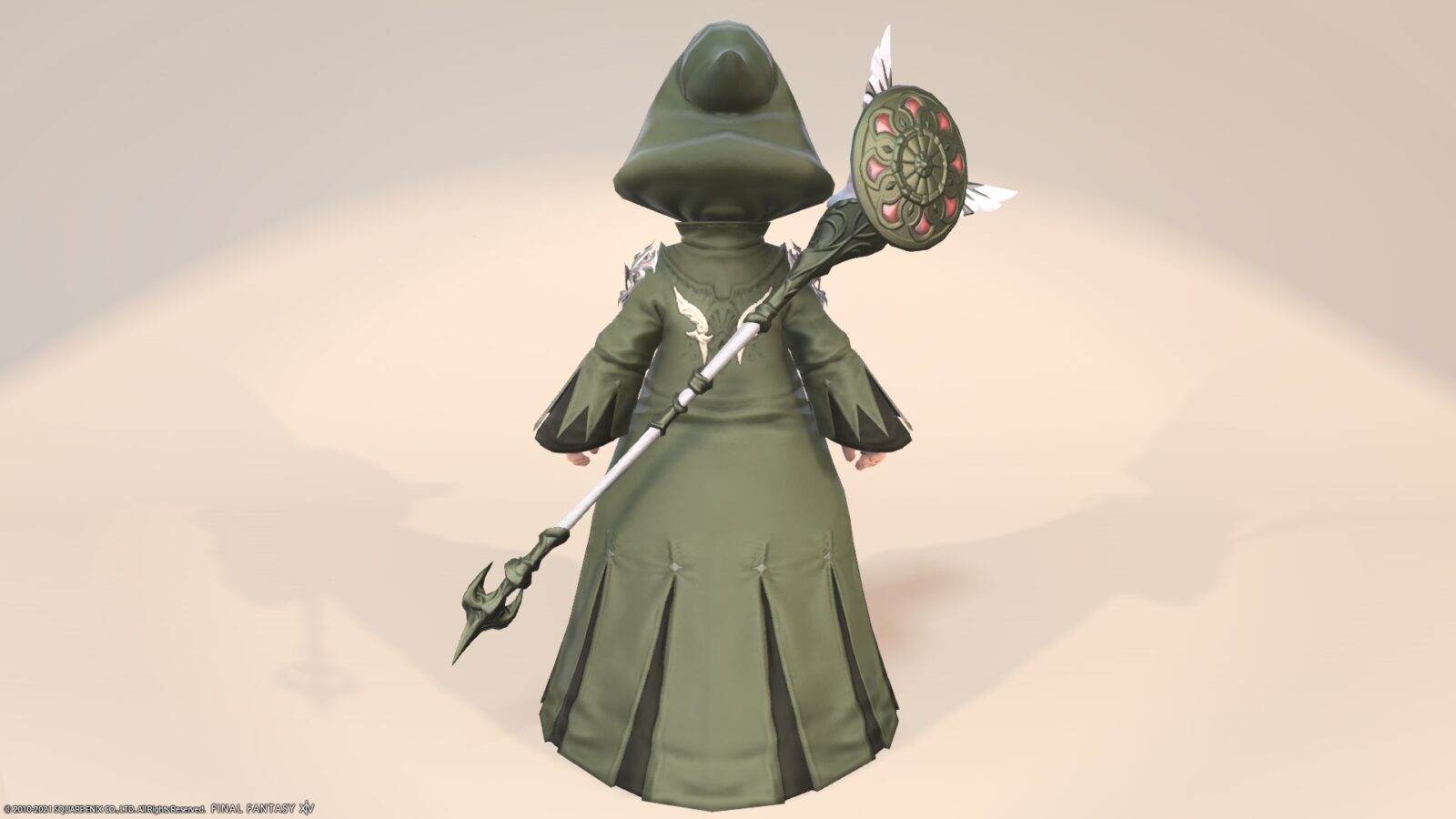 In your case, it may still be better to change the color.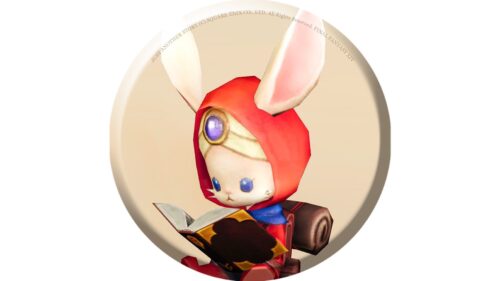 namingway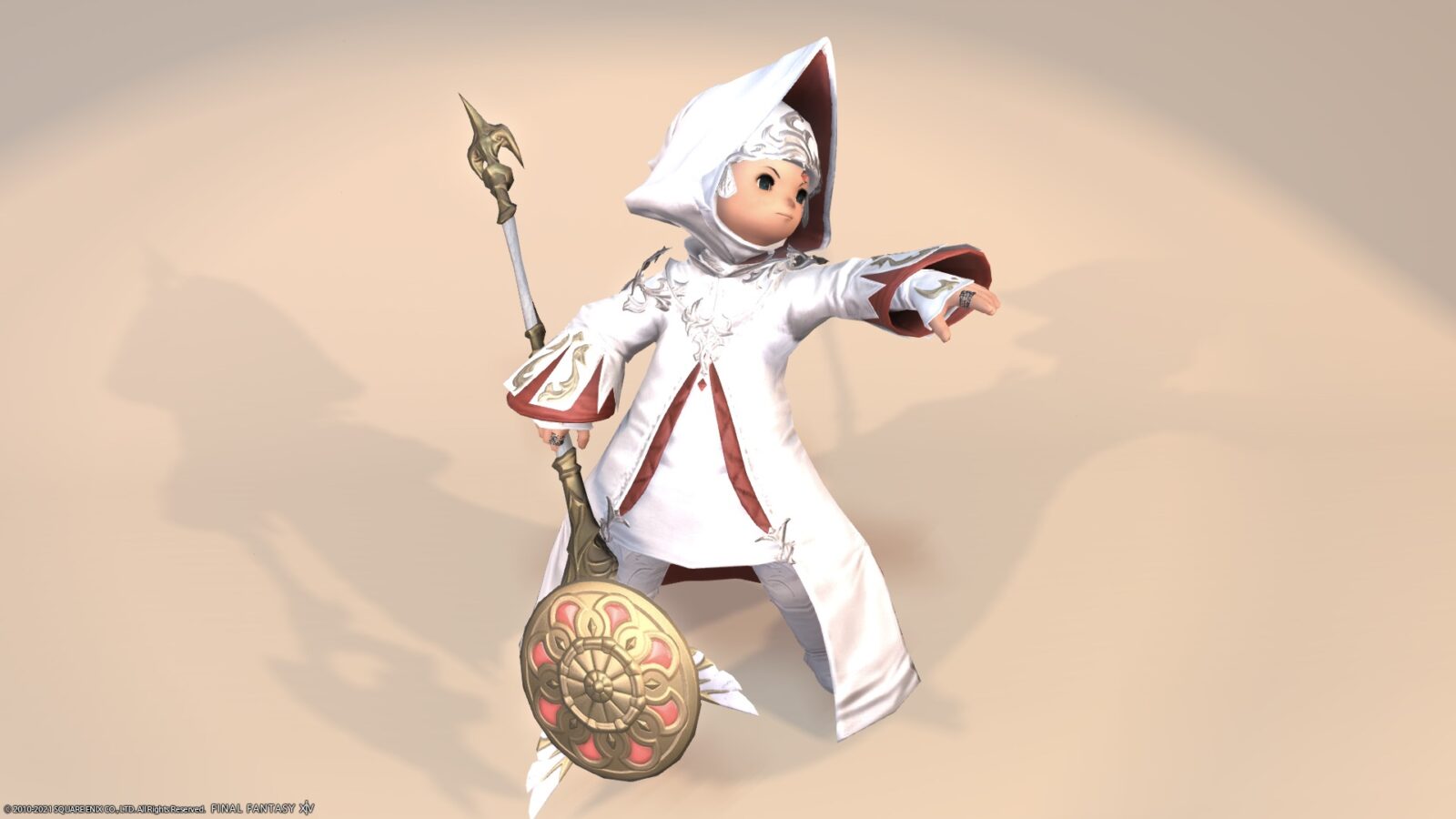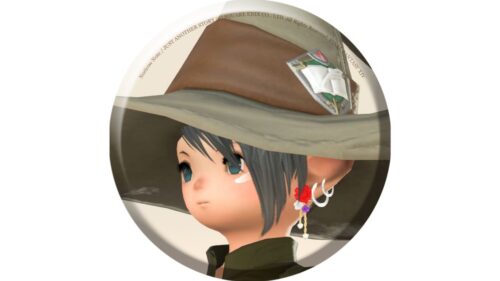 norirow
So, it was a record of the AF2 equipment "Orison" series of white mage.
▼ Please check the video for the movement of the fabric!
Related records
Successive white mage AF equipment