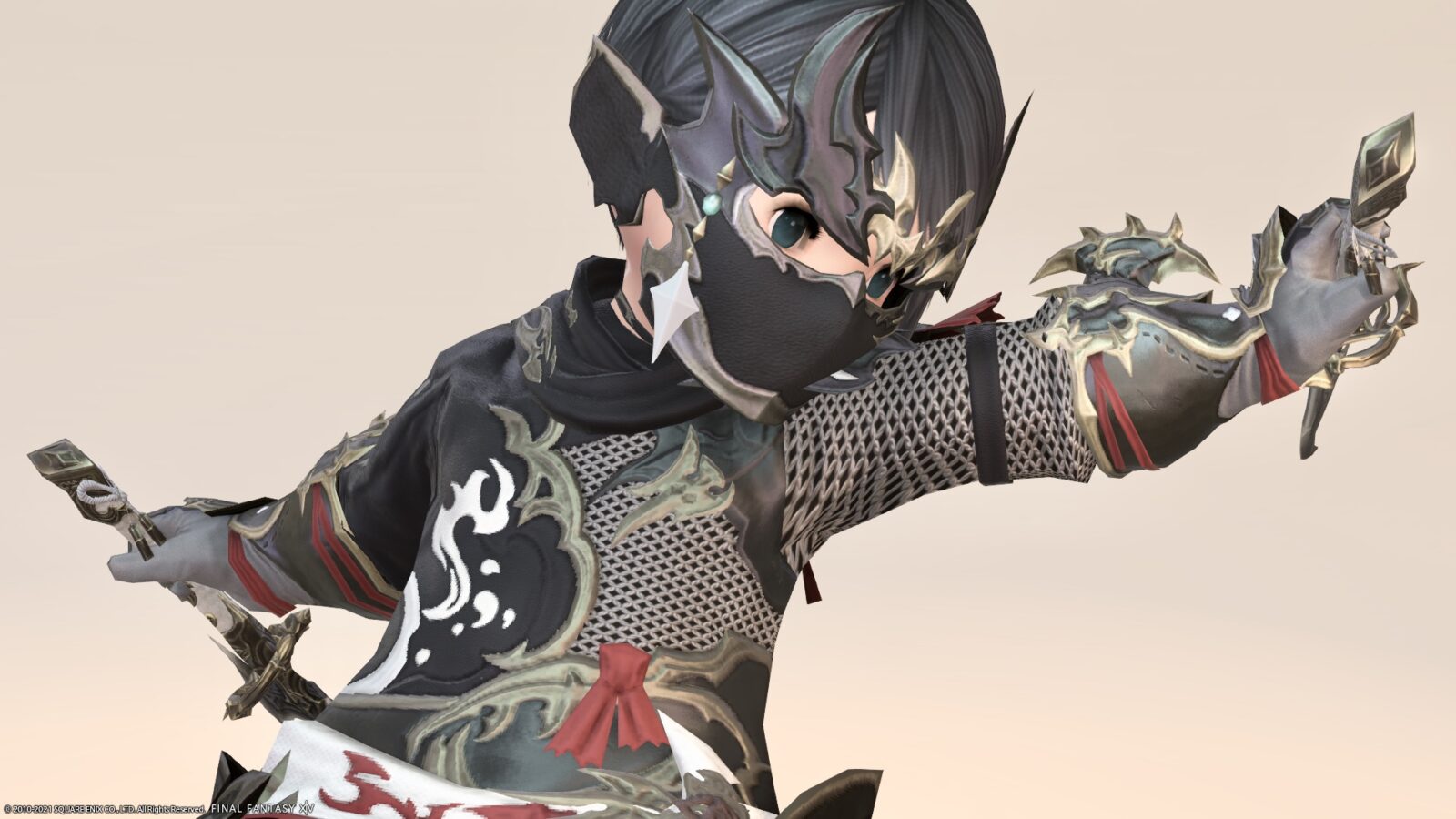 This is a record of the Ninja AF3 equipment "Kage-kakushi" series.
※ AF3 equipment is an abbreviation for Lv70 artifact equipment, which means "special equipment unique to each job". The artifact equipment is a milestone and a special outfit with a fairly elaborate design. (AF3 is a costume for Stormblood)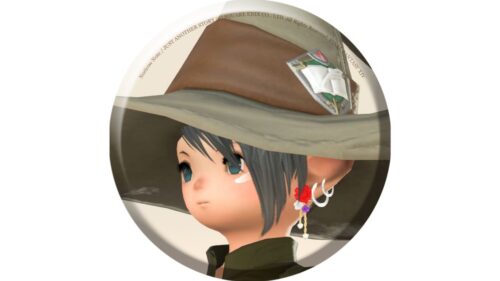 norirow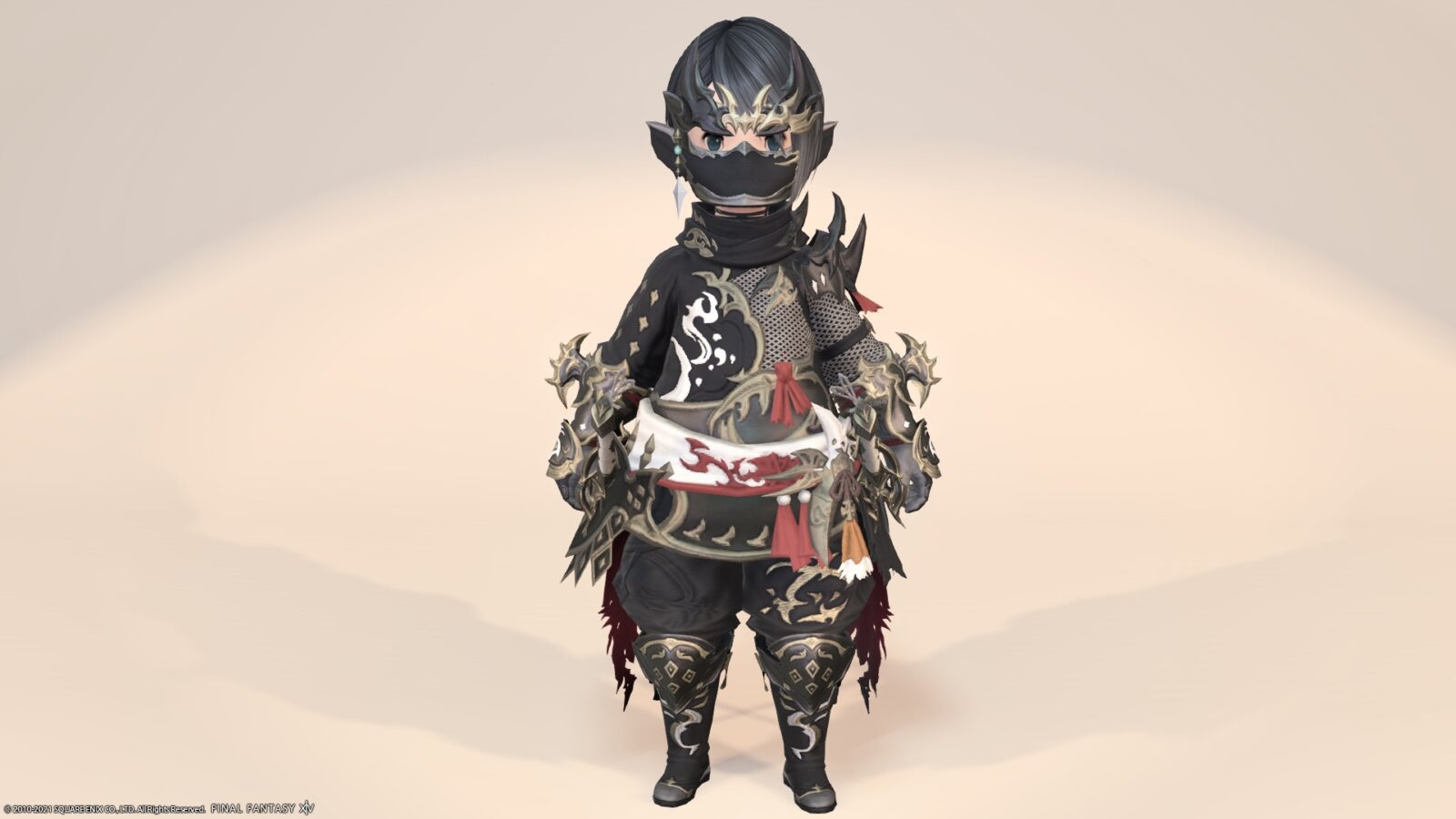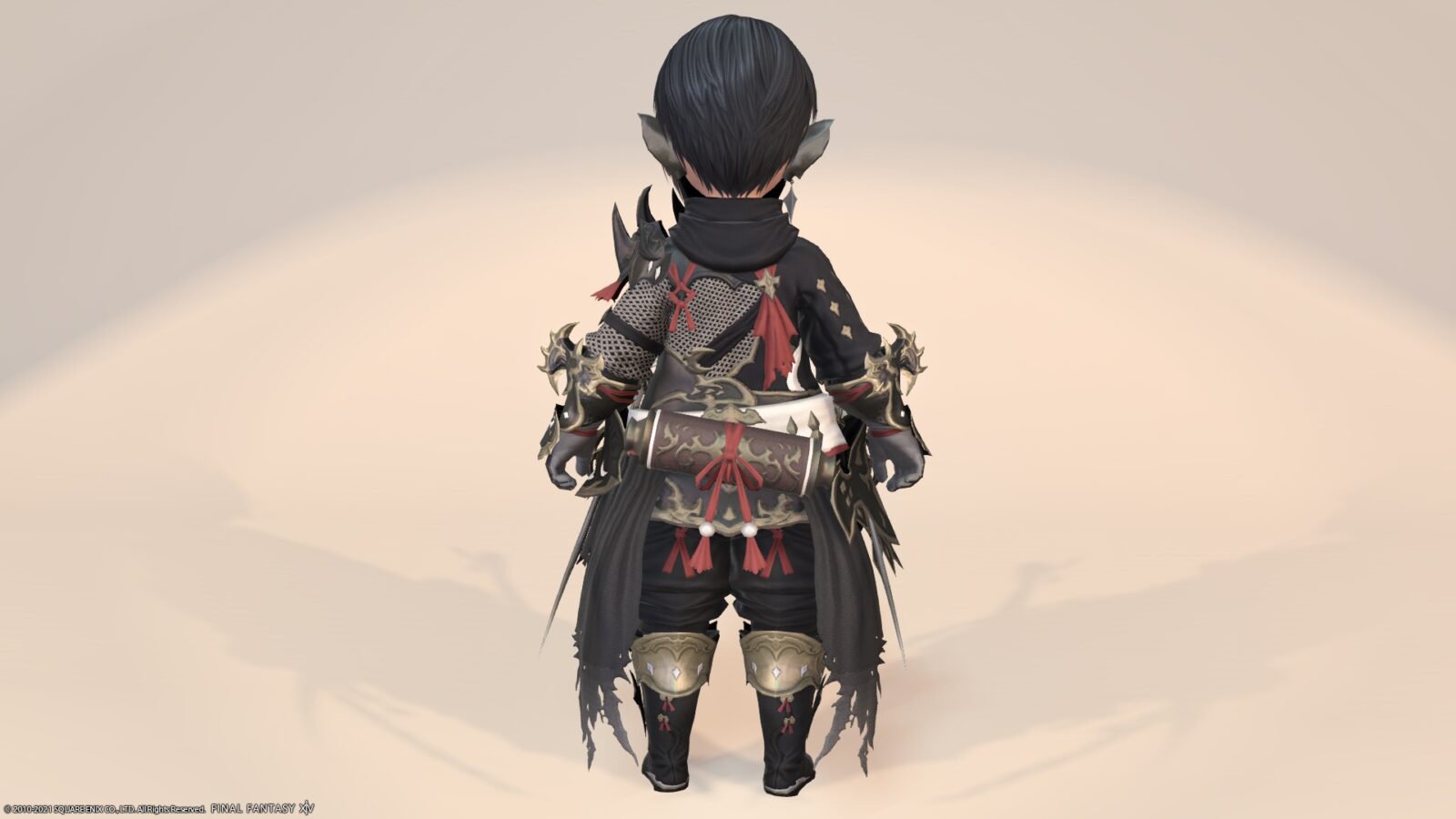 It looks like it's stronger than the previous Ninja AF equipment.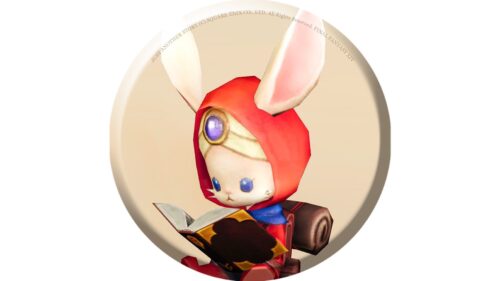 namingway
Ninja AF3 "Kage-kakushi" Series
These can be obtained by completing the Ninja Lv70 Job Quest.
The head equipment is a mask with a covered mouth.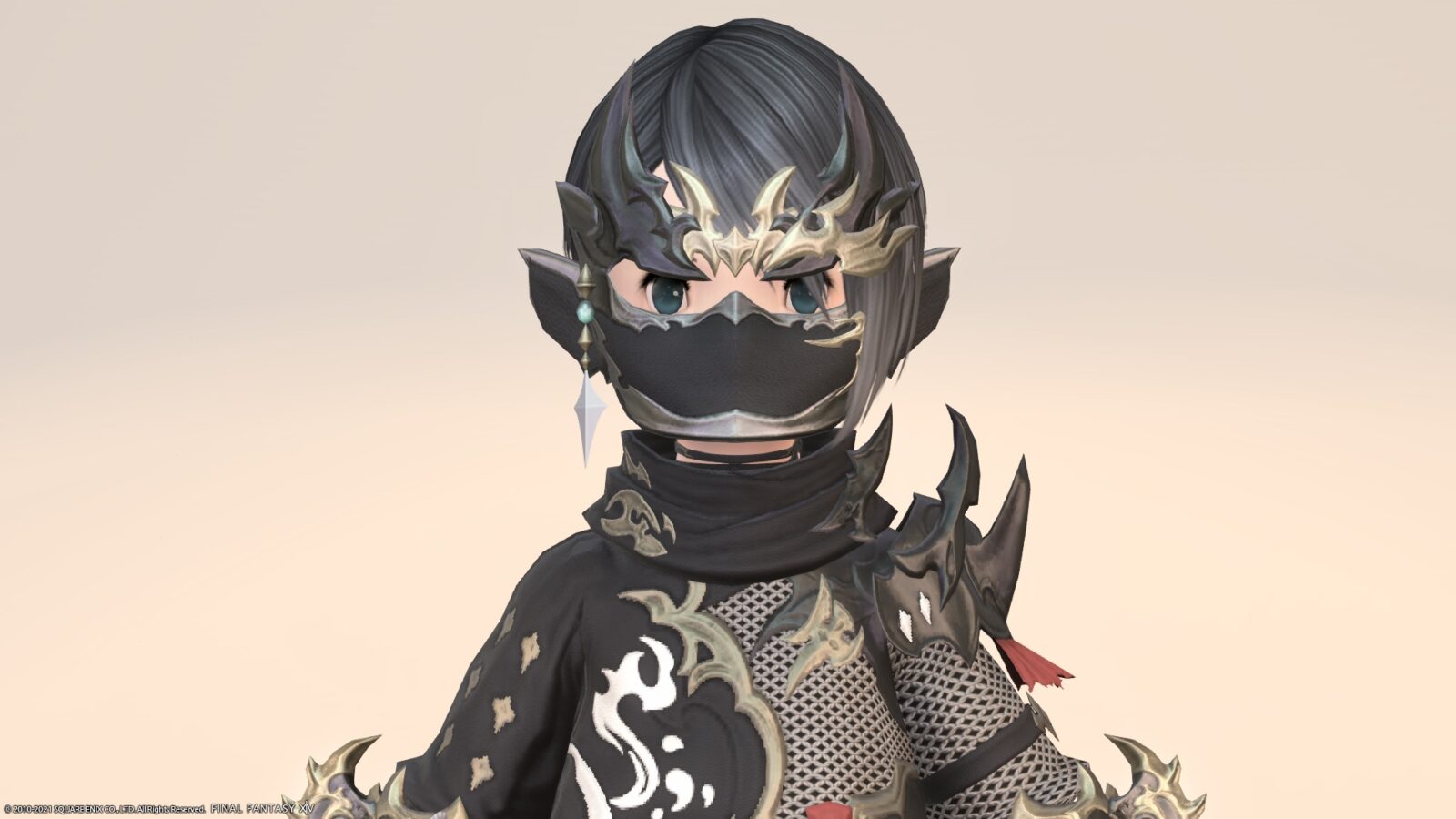 Norirow-san, I've understood.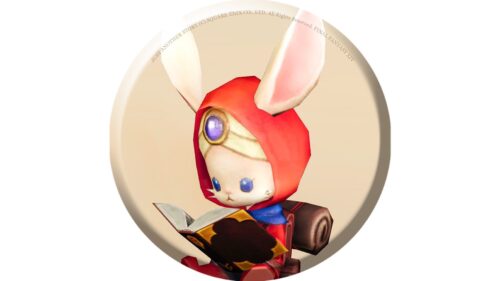 namingway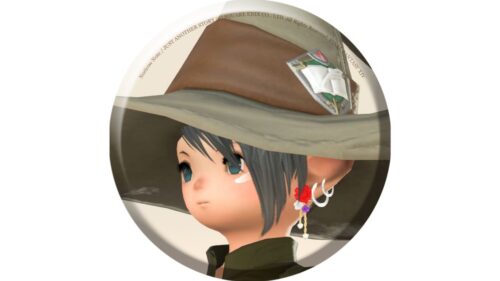 norirow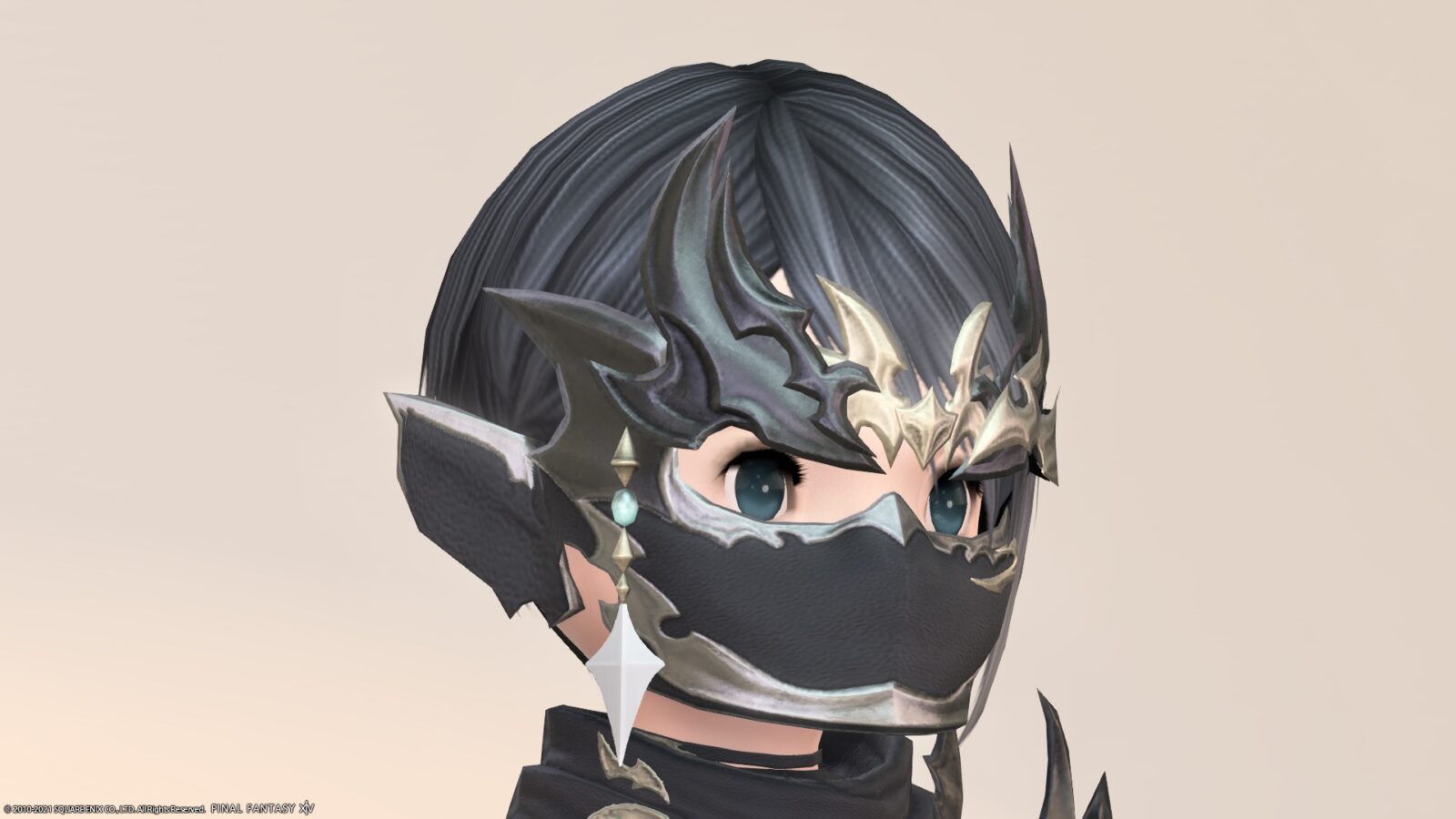 In your case, the equipment that hides your mouth makes your head look bigger, so it's very unbalanced and usually doesn't suit you.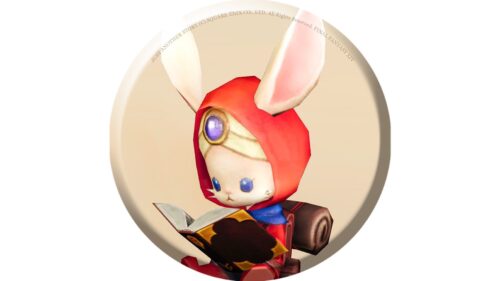 namingway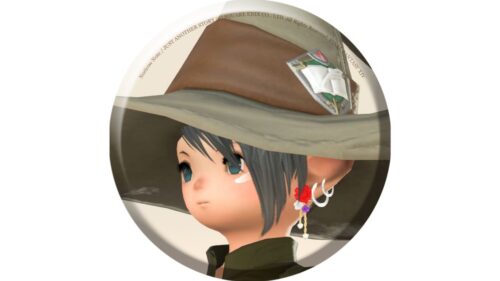 norirow
The torso equipment has a spiky design, but it seems to be relatively easy to move because it is a chainmail.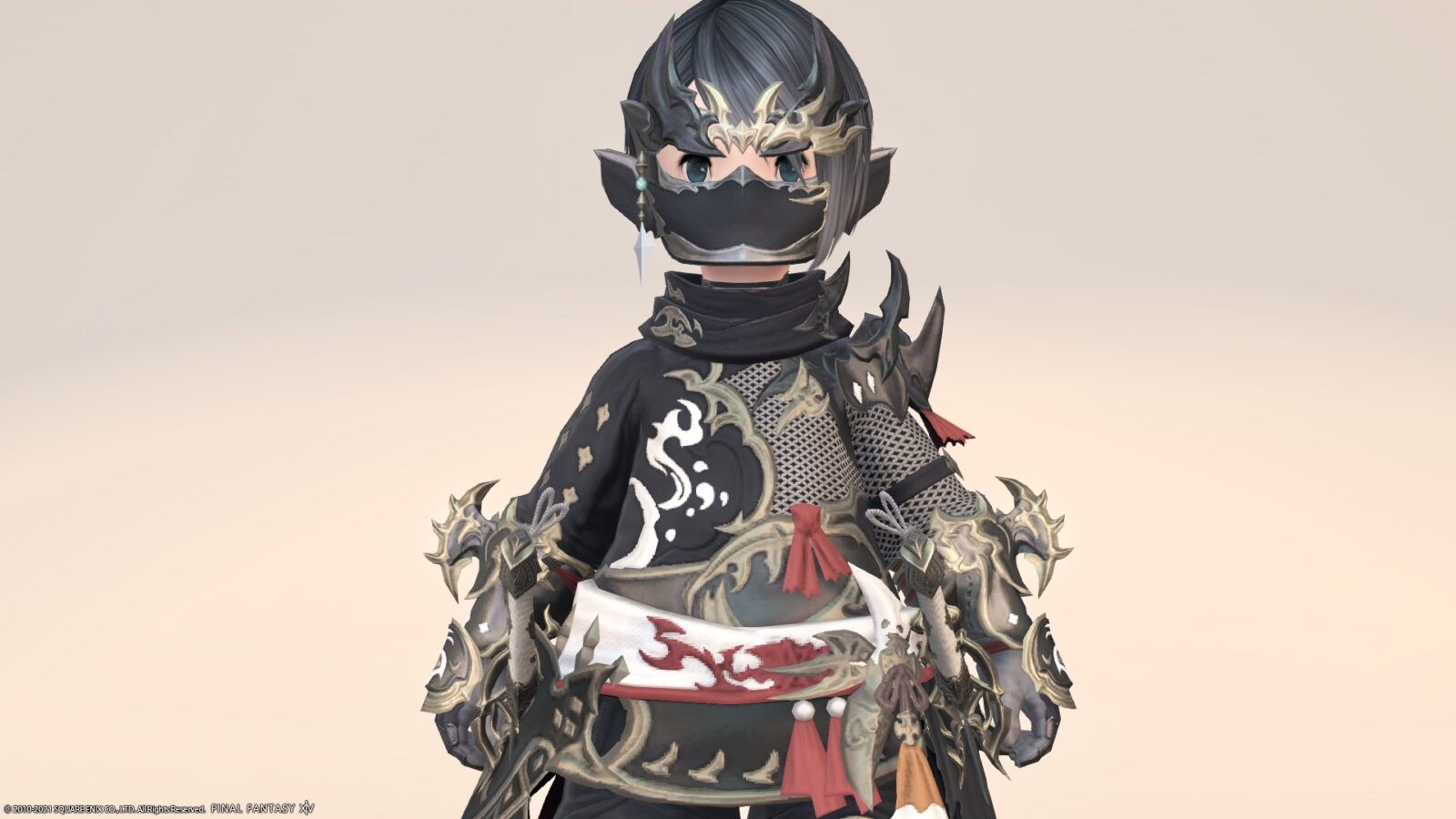 The scarf around the neck is a little cute and fashionable.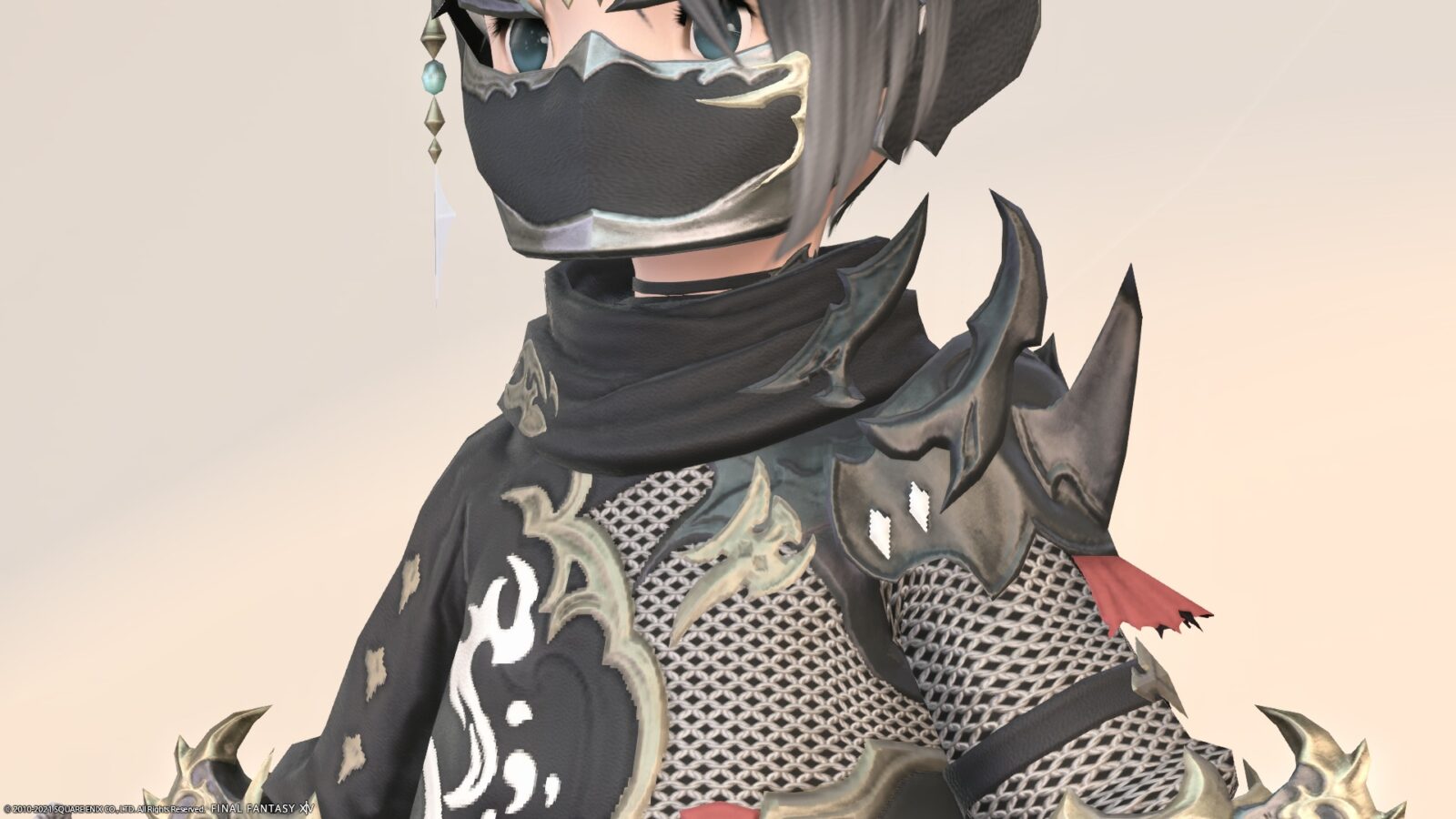 And the mesh of the chainmail is very beautiful. The equipment of the hand is quite piercing.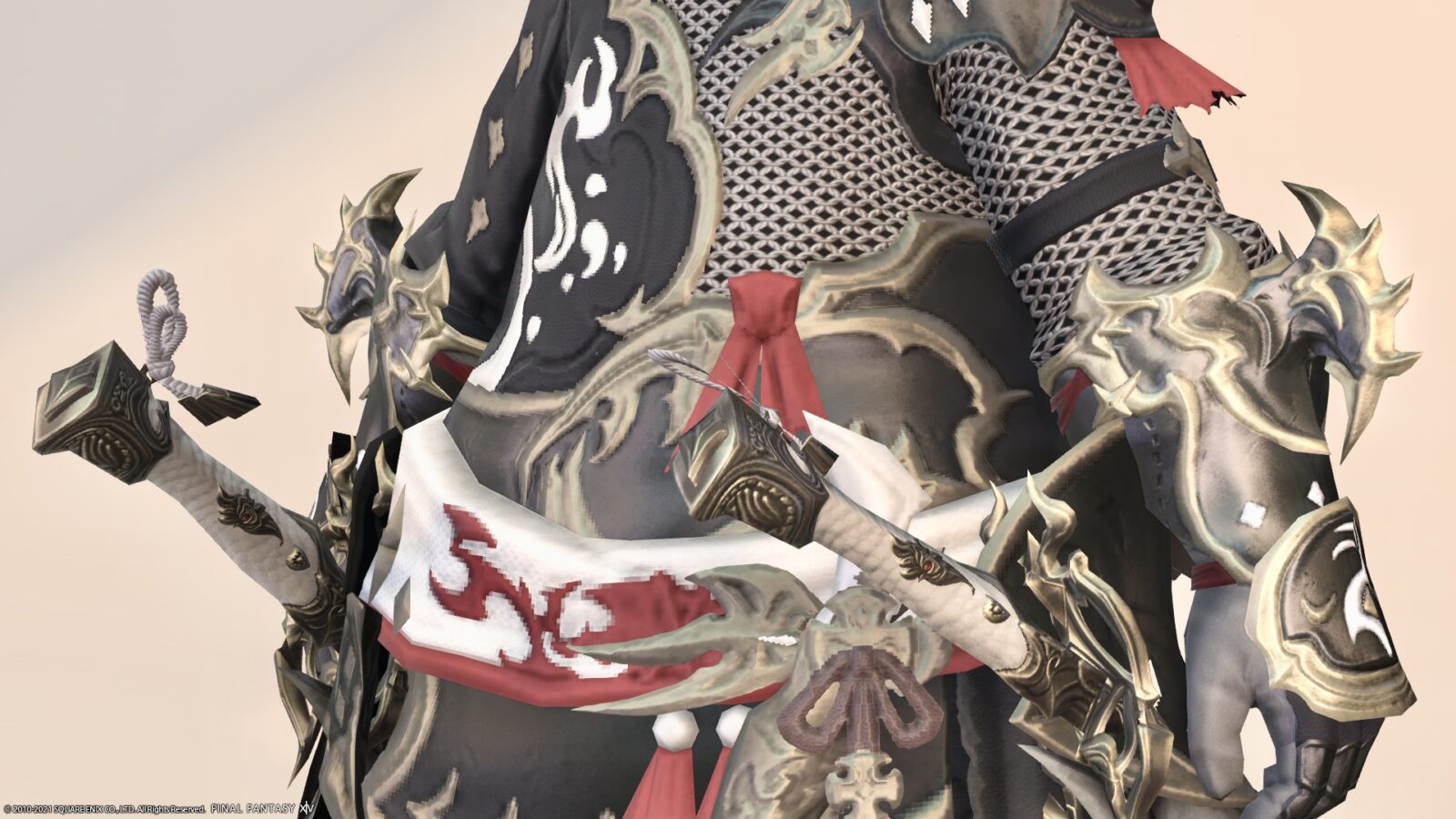 The weapon "Antiquated Nagi" is a relatively simple Japanese-style assassin knife.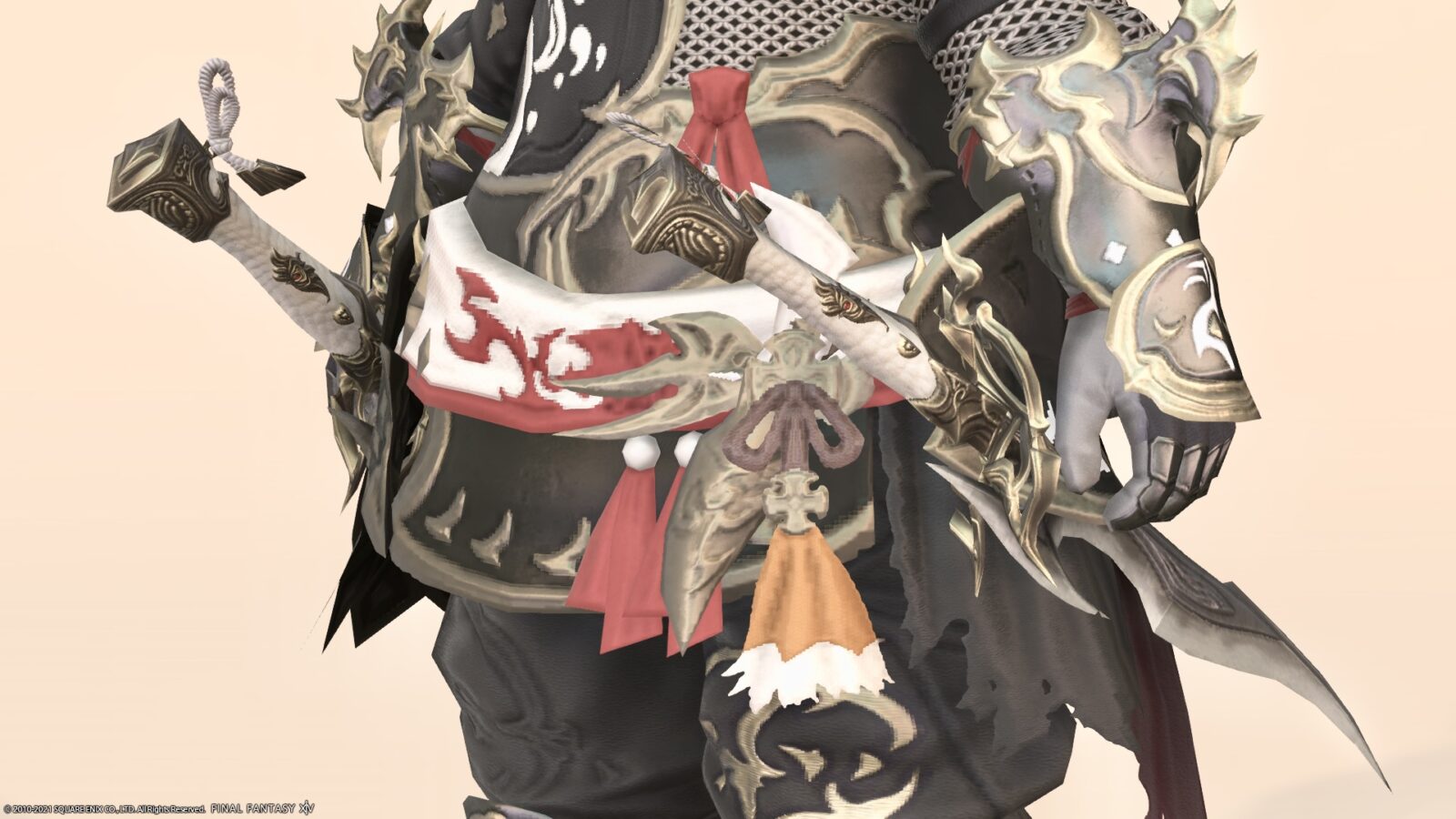 The weapon on the right goes under the armor and is kind of cool.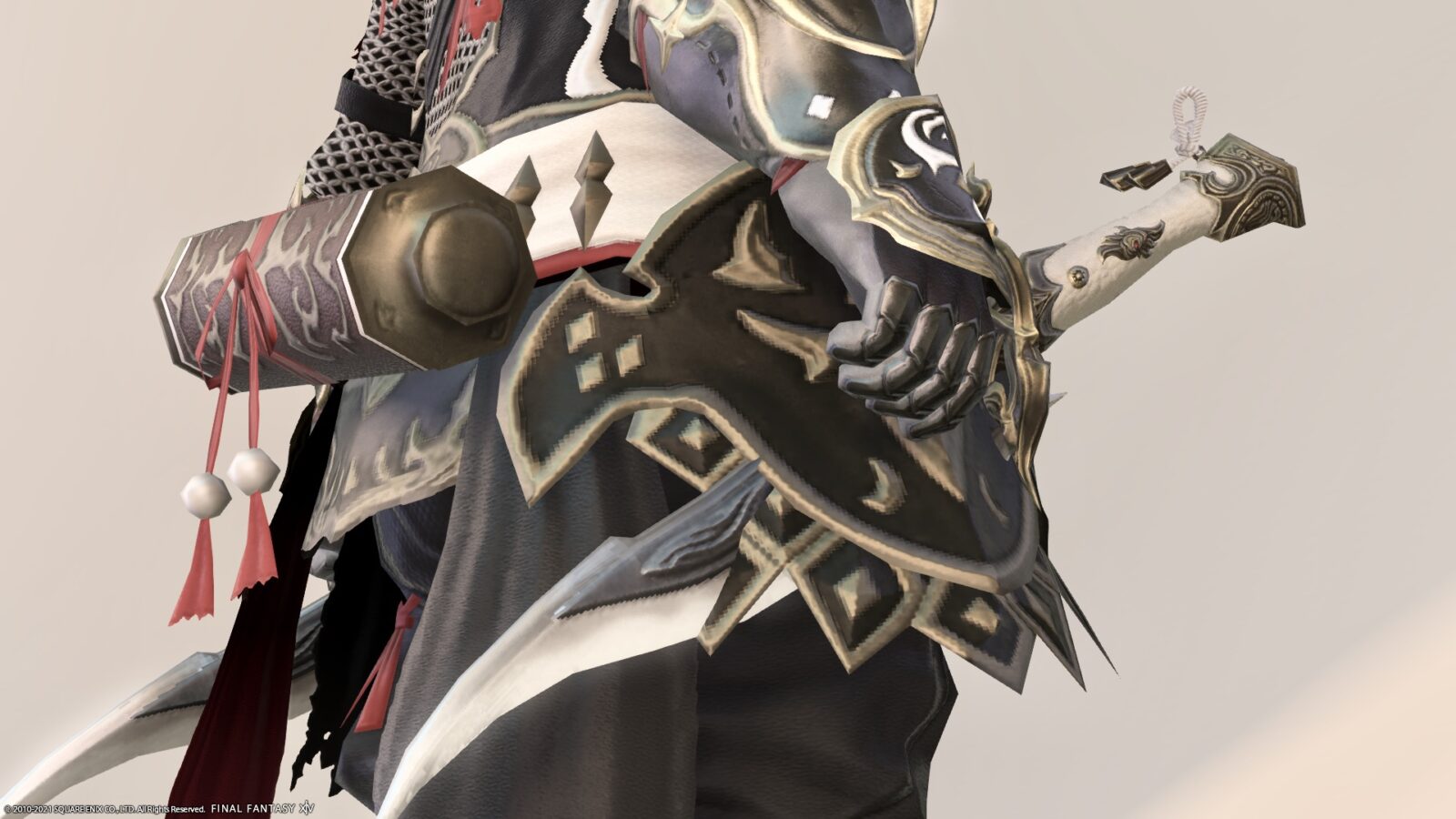 Around the obi, red and orange colors are used and it is very fashionable.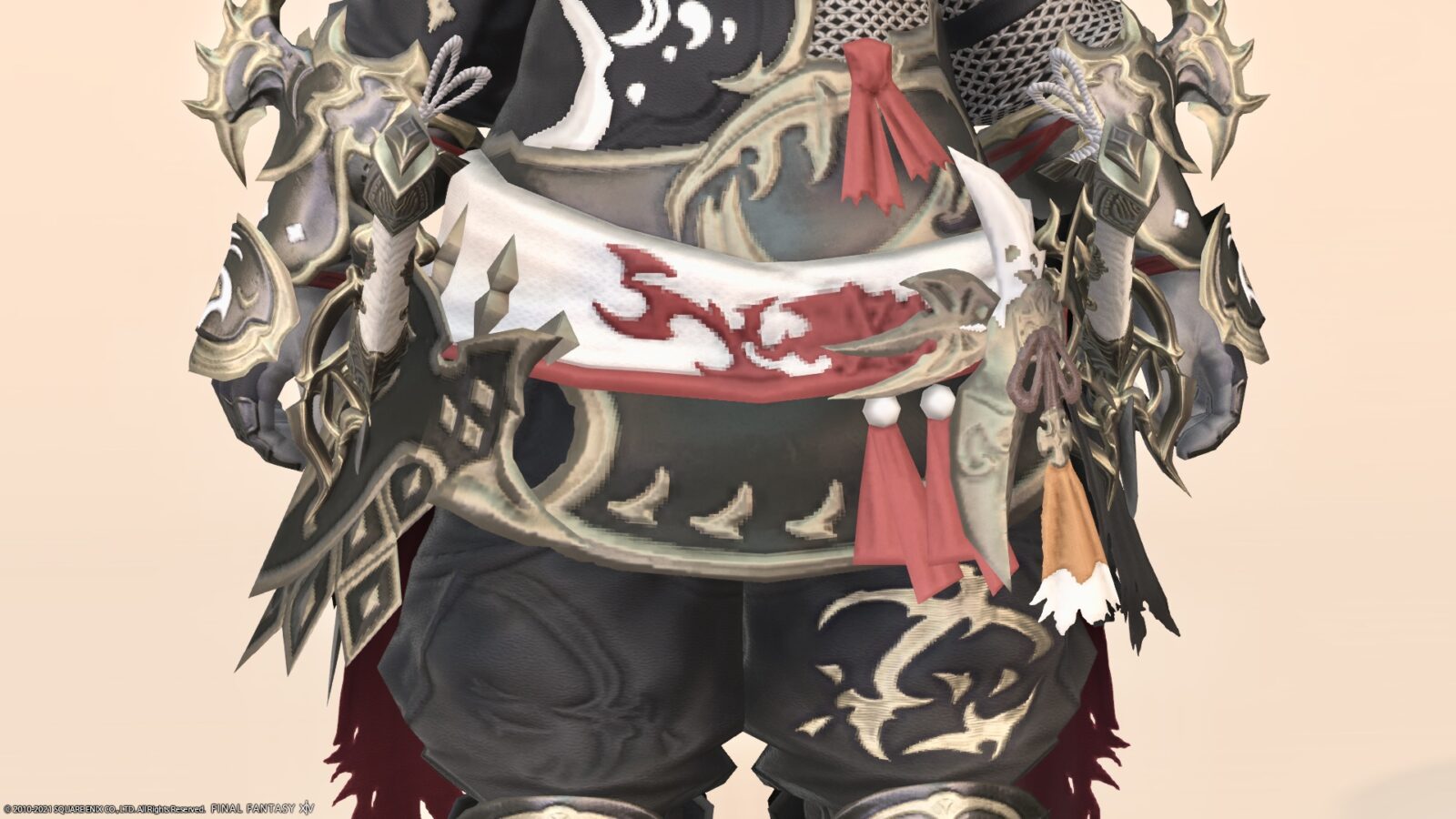 There is a big scroll on the back!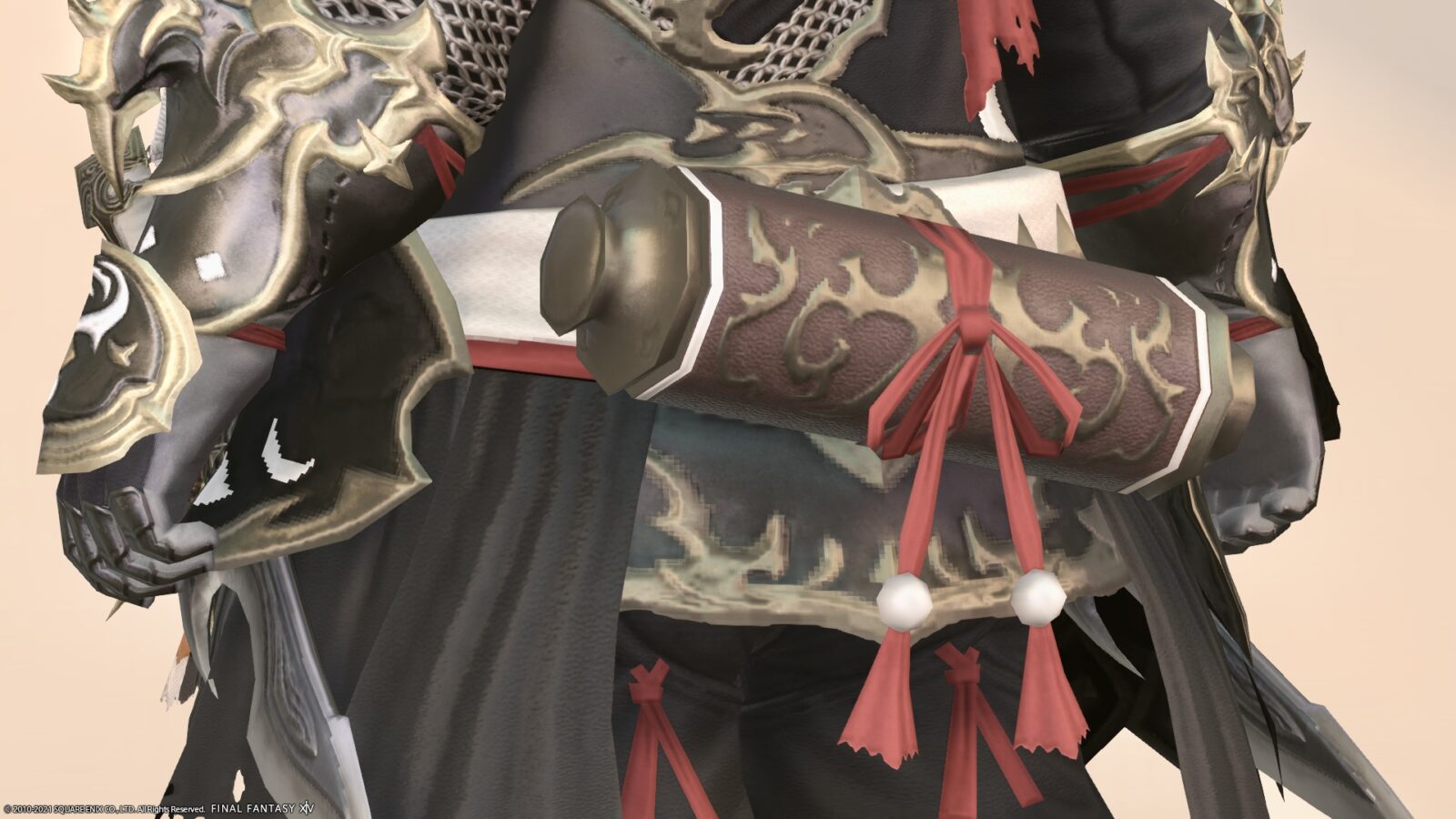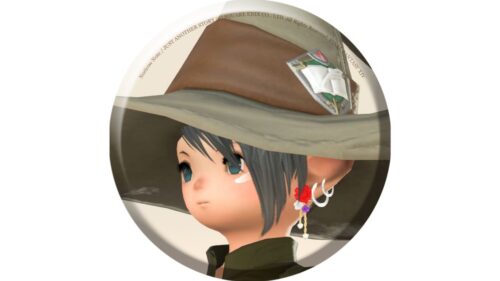 norirow
I'm a ninja, so I guess I'll hold this in my mouth and sing ninjutsu!
You don't think you can hold such a thick scroll in your mouth, right?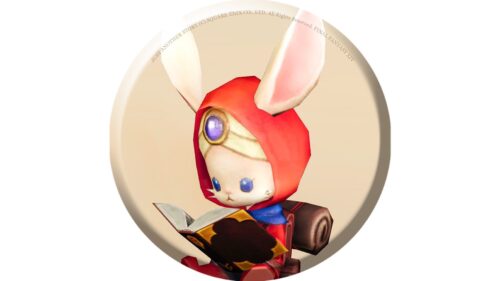 namingway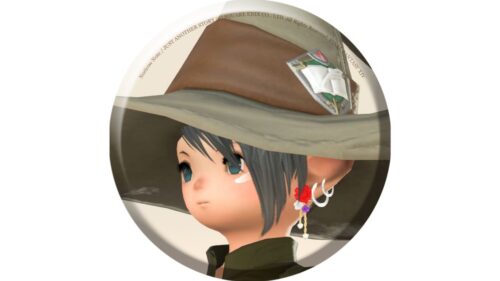 norirow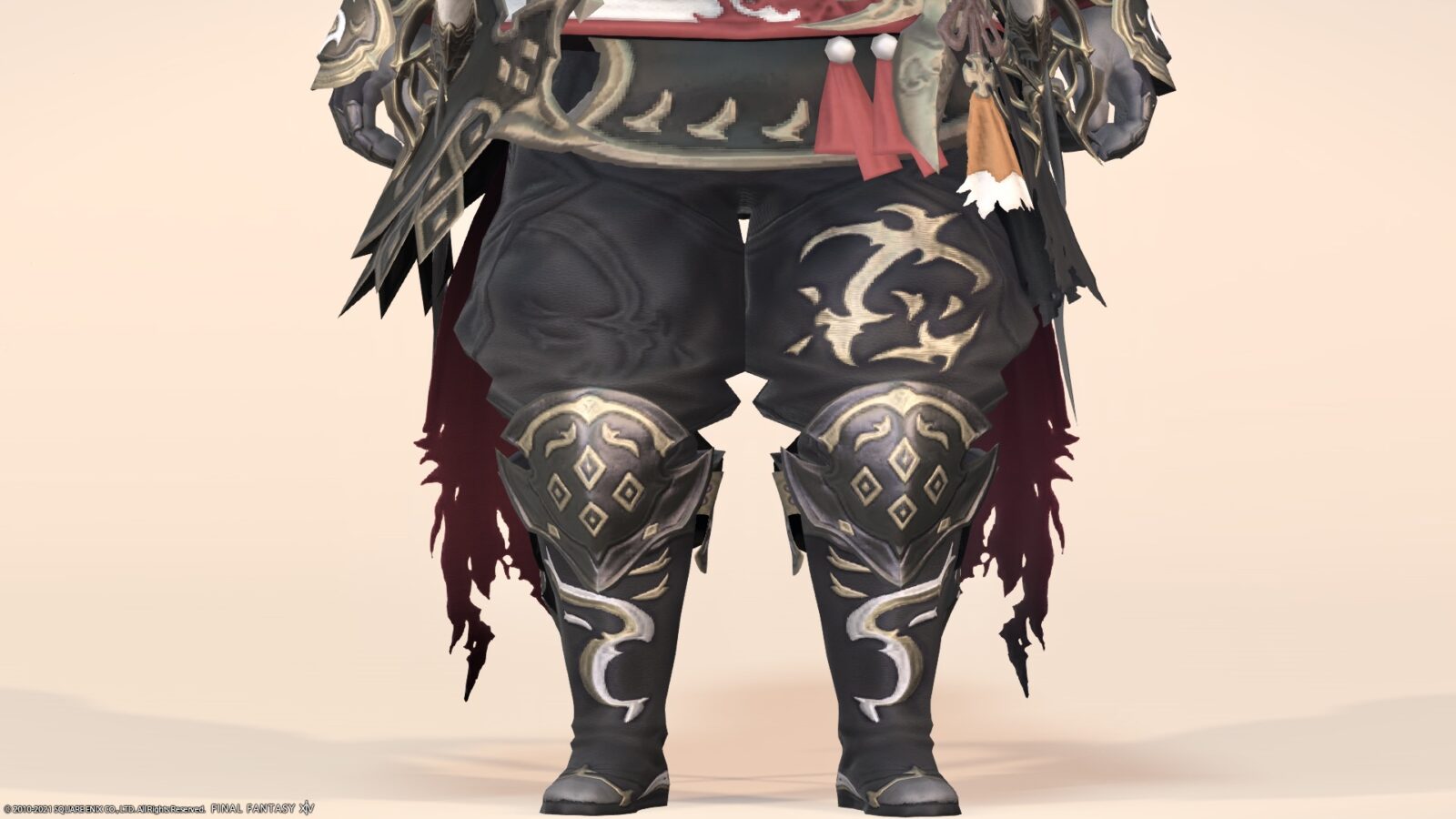 A tattered cloth hangs down from the waist, and it has a very atmosphere.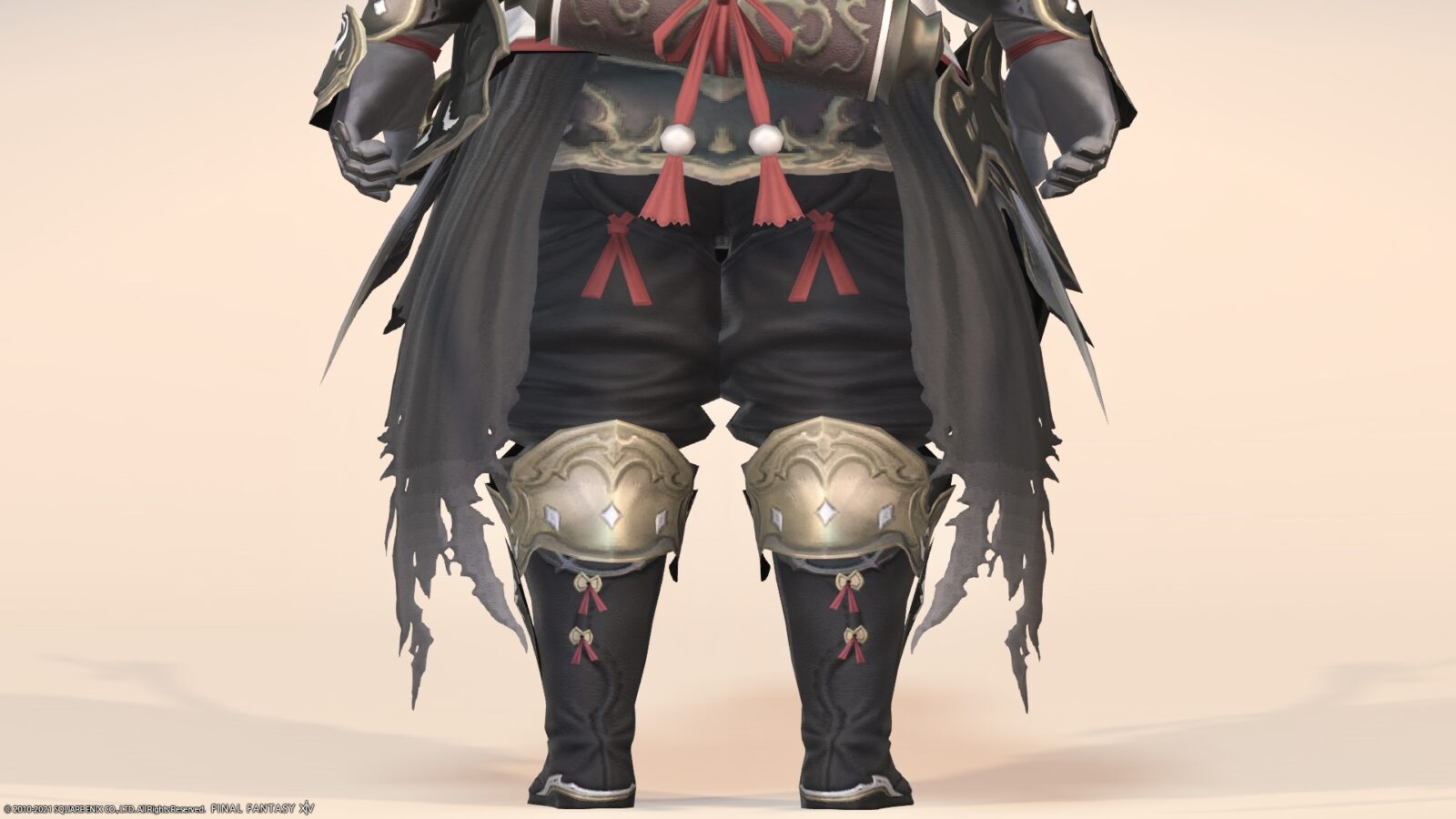 The AF3 equipment itself cannot be dyed, but it can be dyed by evolving it in the forbidden land Eureka.
By the way, it seems that the "Kage-kakushi" clan is said to be the mainstream name of Shinobi.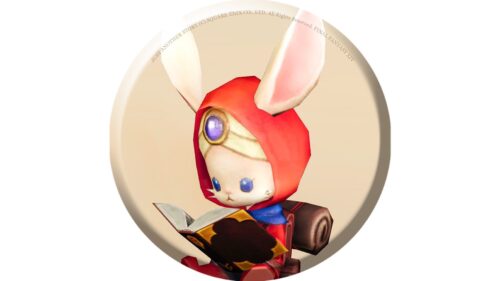 namingway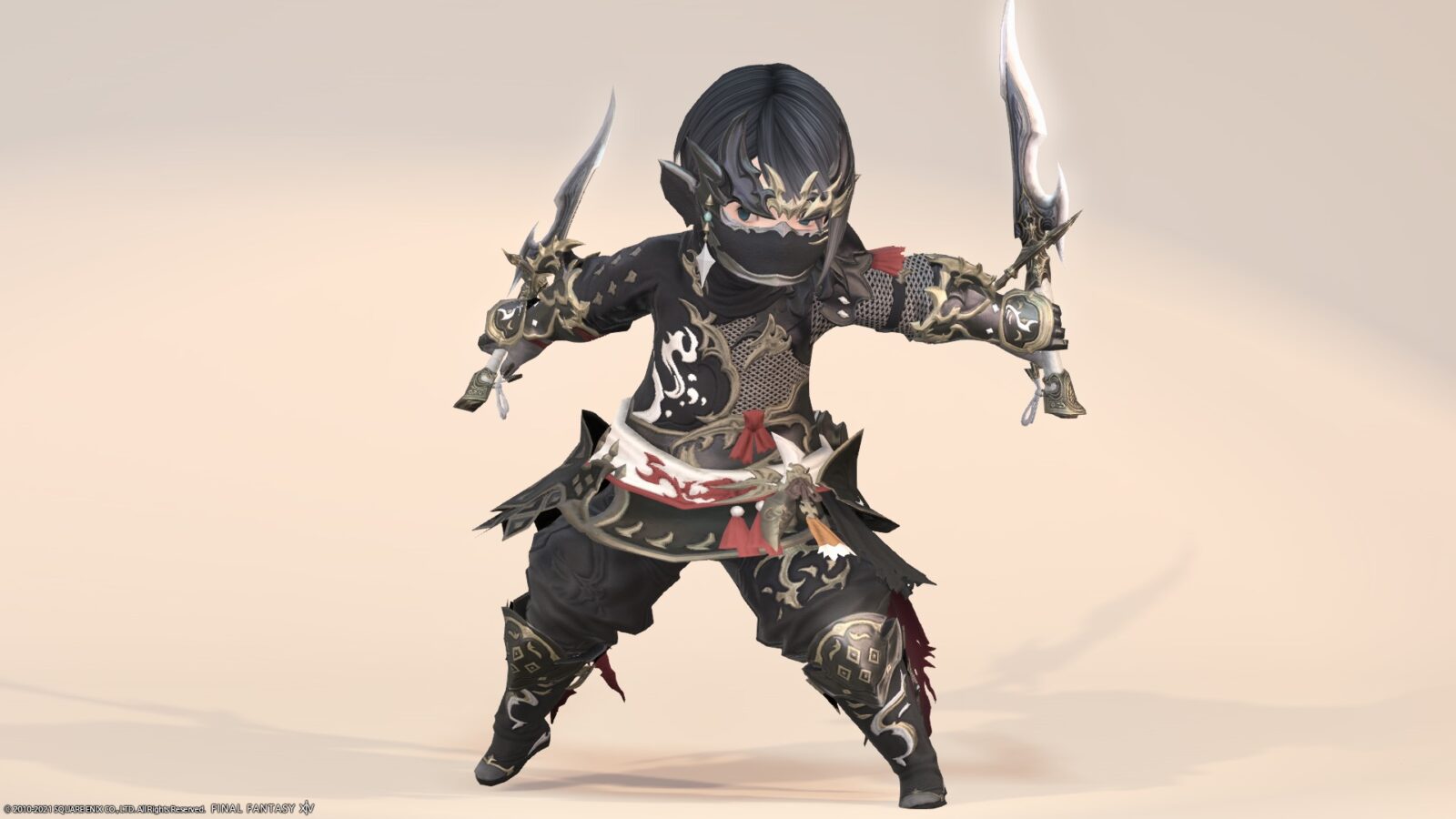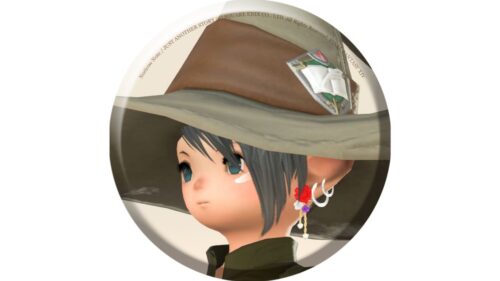 norirow
So this is the original costume of a ninja!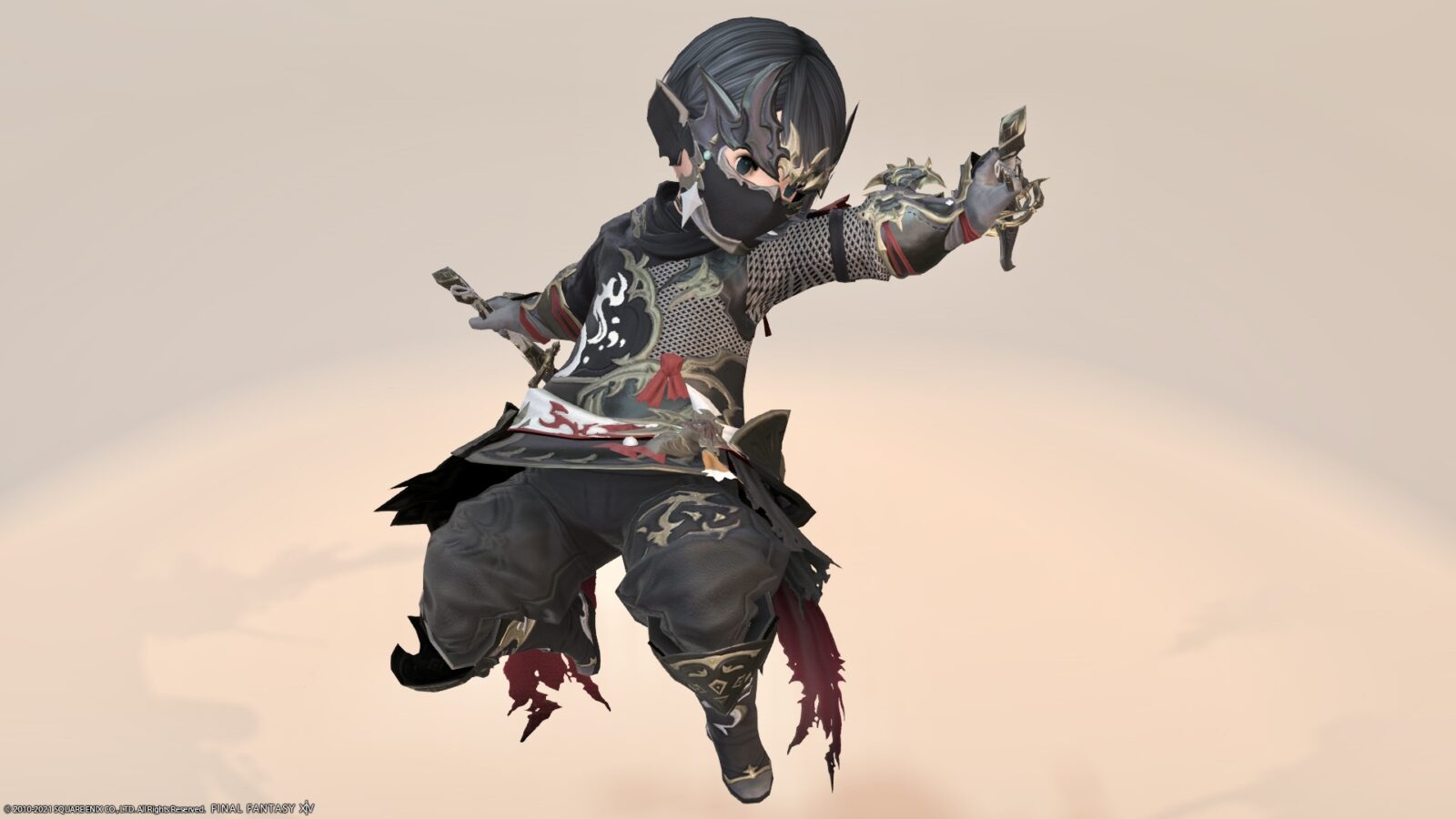 I feel that it is the strongest design of all the ninja AF equipment so far (although it seems to be weak when Norirow-san wears it).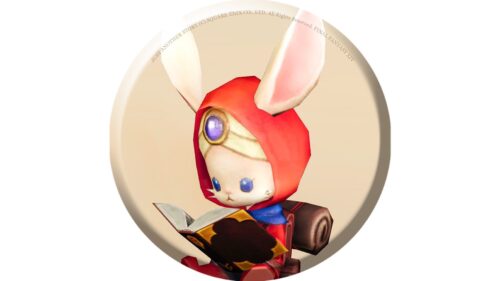 namingway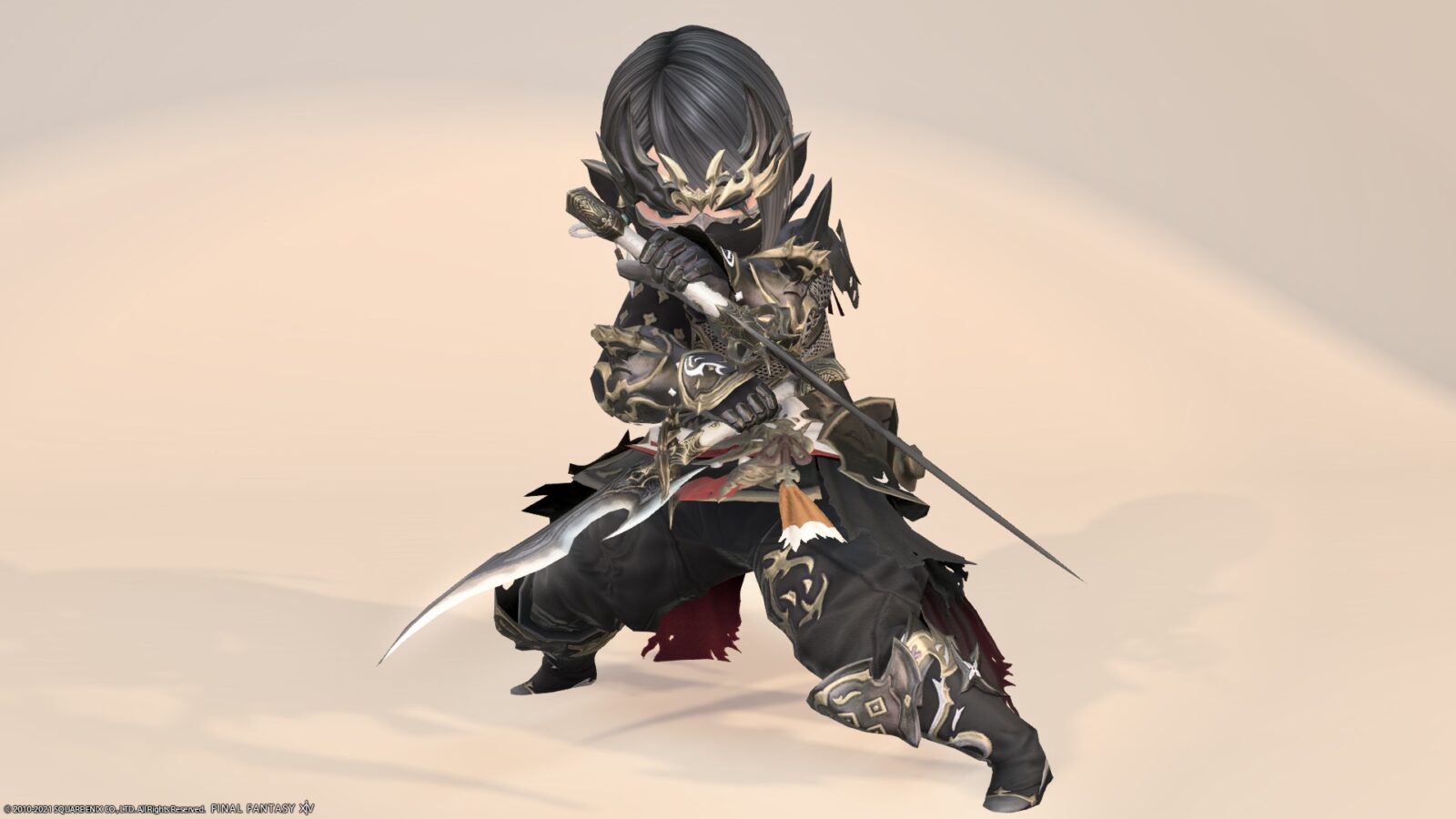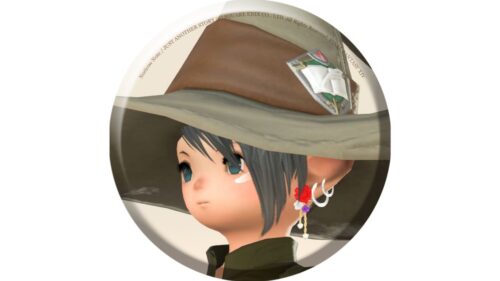 norirow
So, it was a record of the Ninja AF3 equipment "Kage-kakushi" series.
▼ Please check the video for the movement of the fabric!
Related records
Ninja's successive AF equipment