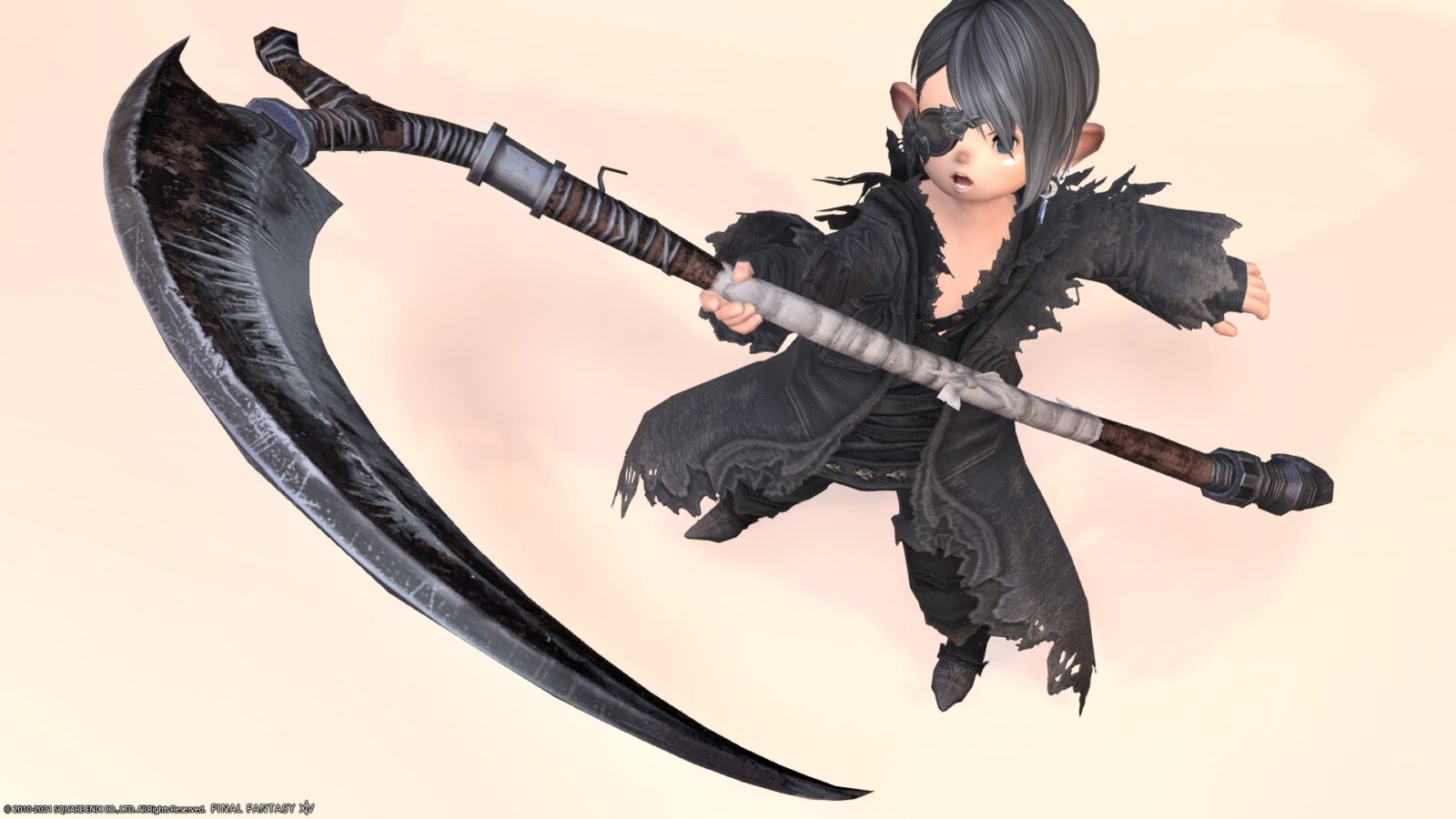 This is a record of the reaper Lv70 initial equipment scythe "Deepgold War Scythe" and AF4 weapon (Lv80) "Demon Slicer". (* Both have the same design, but AF4 weapons can be dyed.)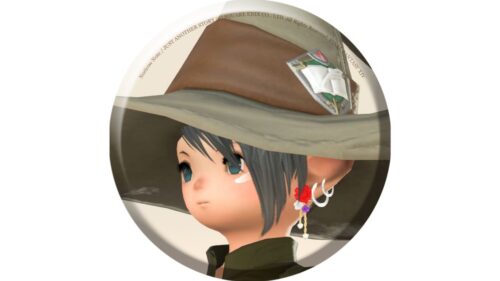 norirow
I think this scythe is really cool!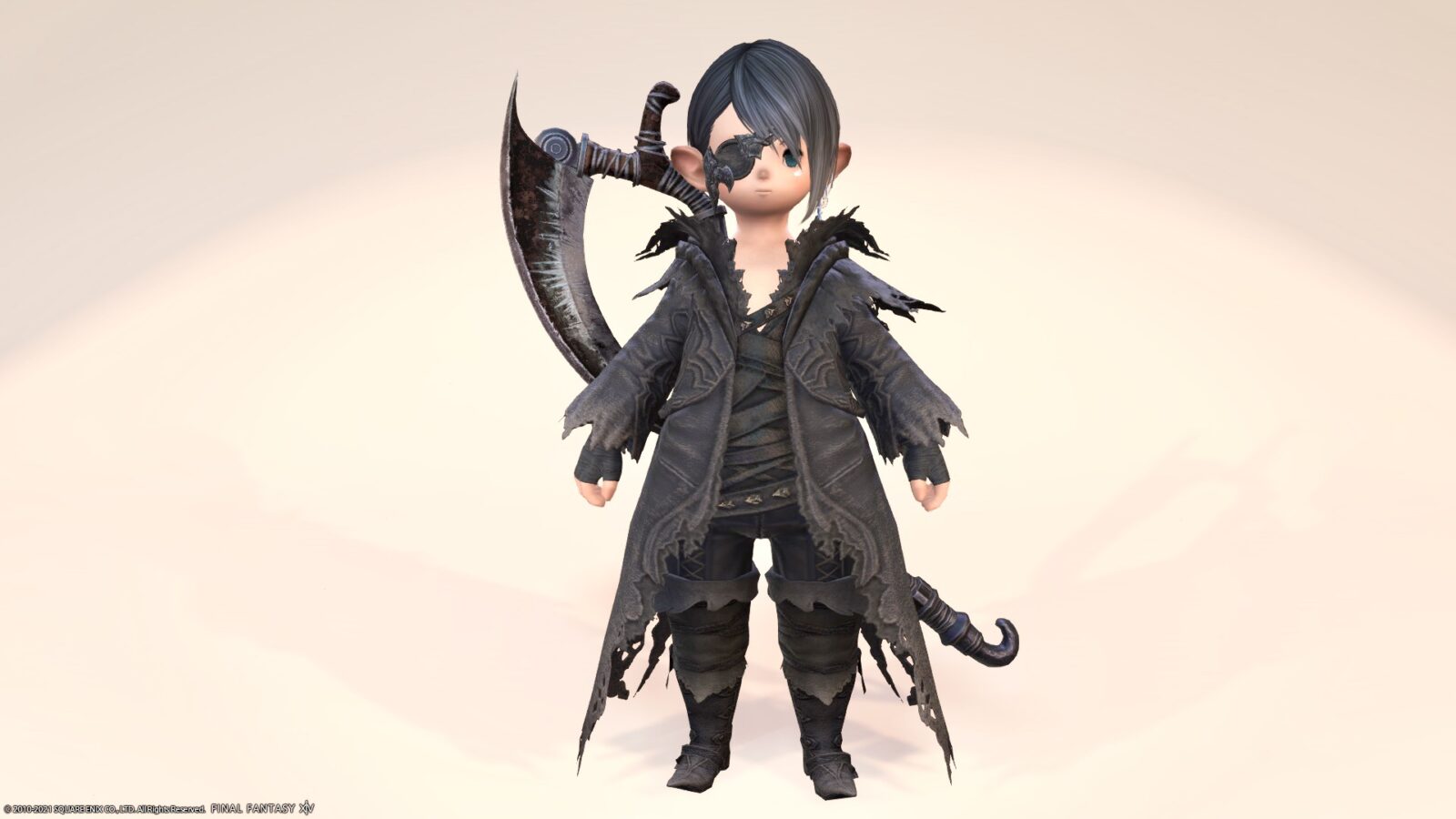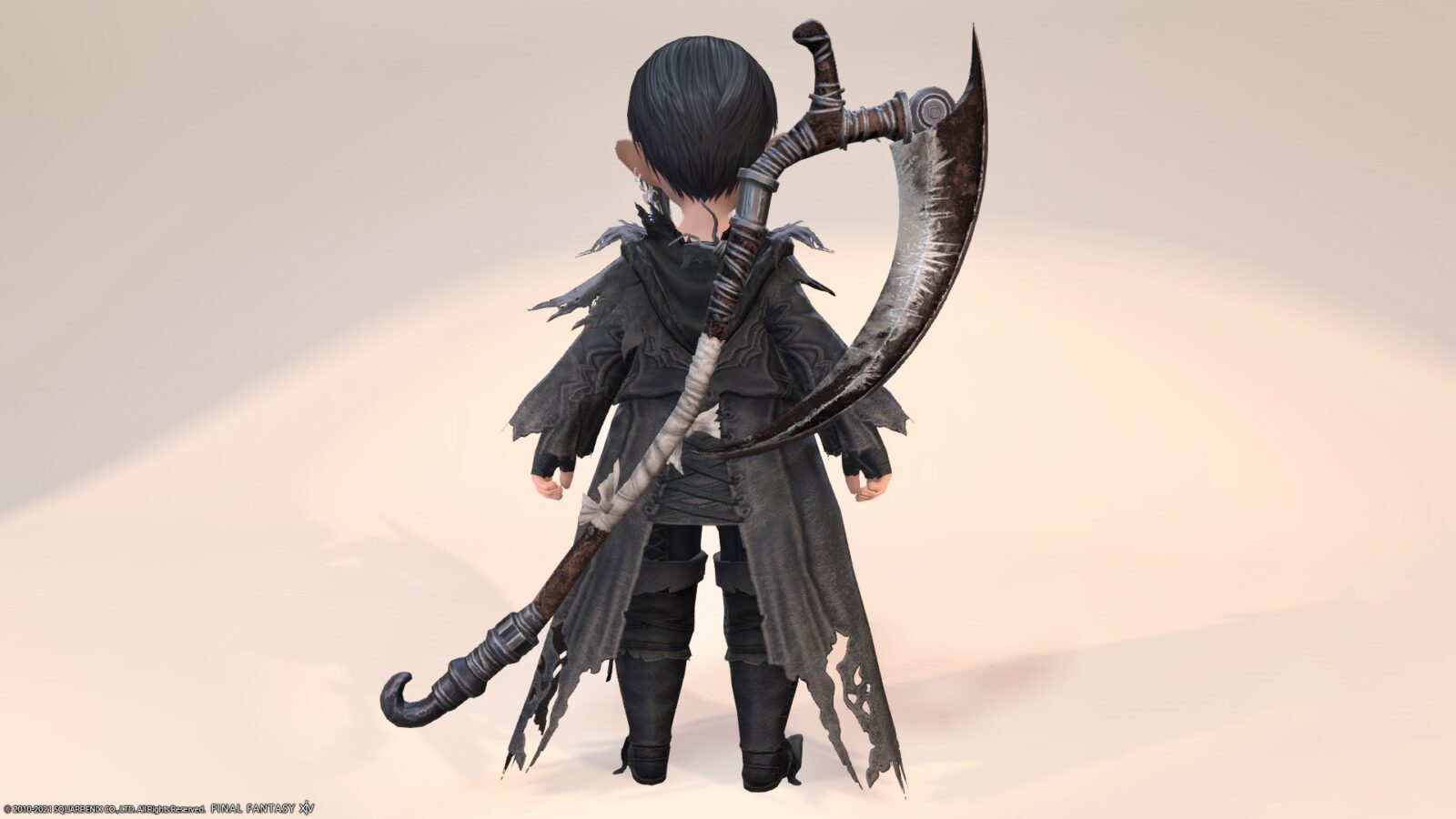 It's a scythe that is simple but has beautiful curves.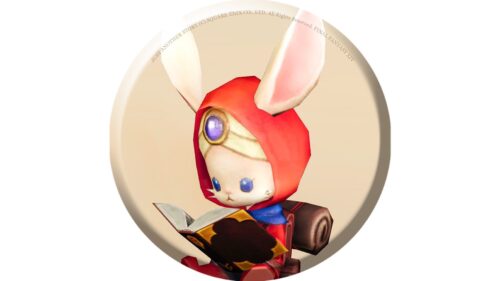 namingway
The blade of the reaper scythe is folded when it is carried, and in many cases, the blade comes out when it is held.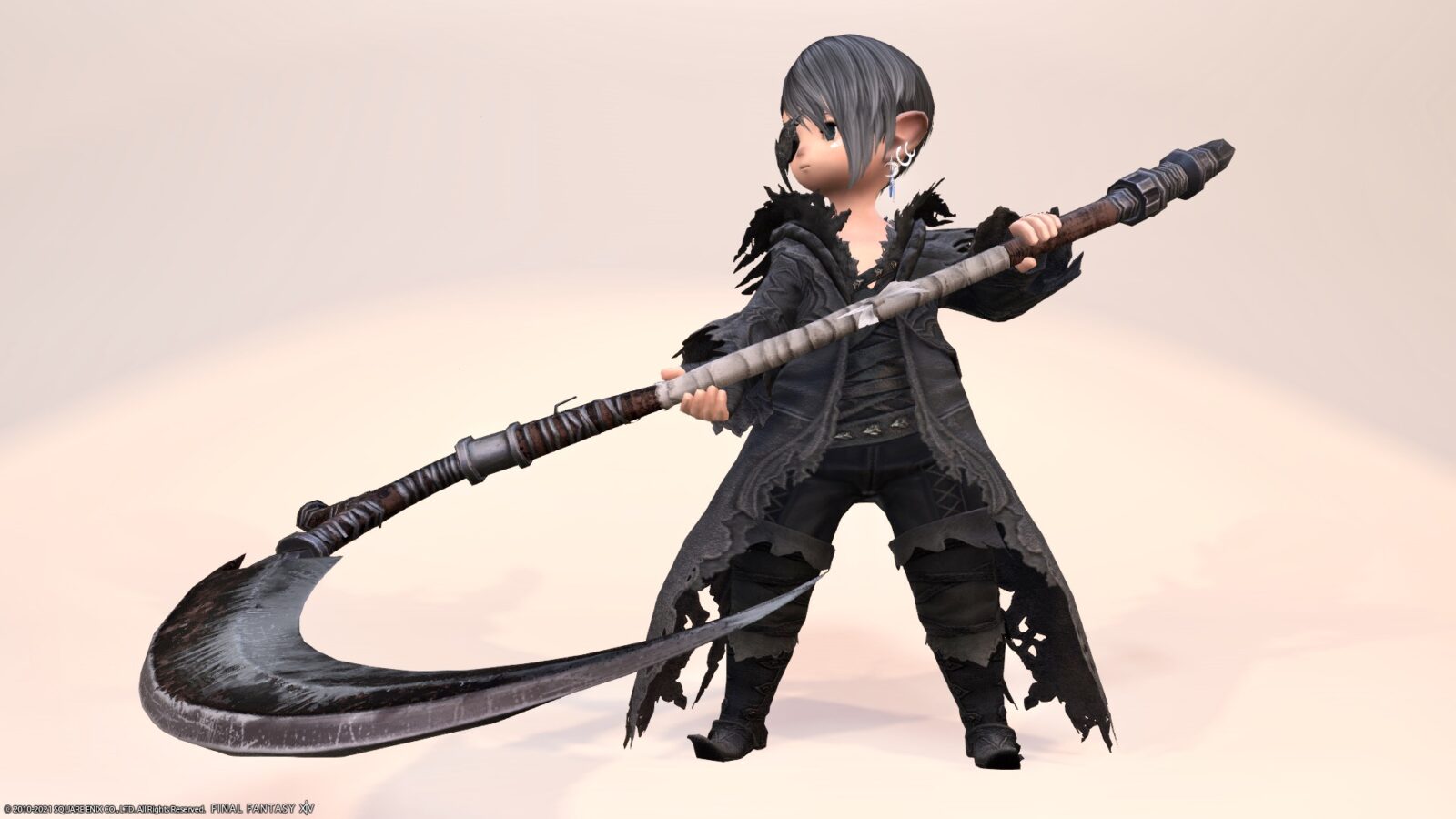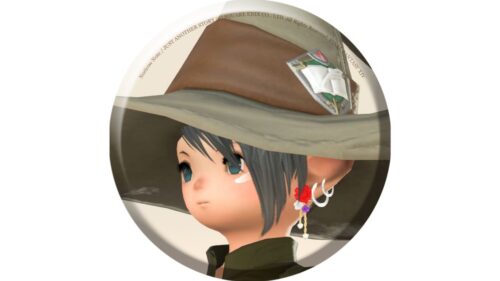 norirow
Gashan! I really like it transforming!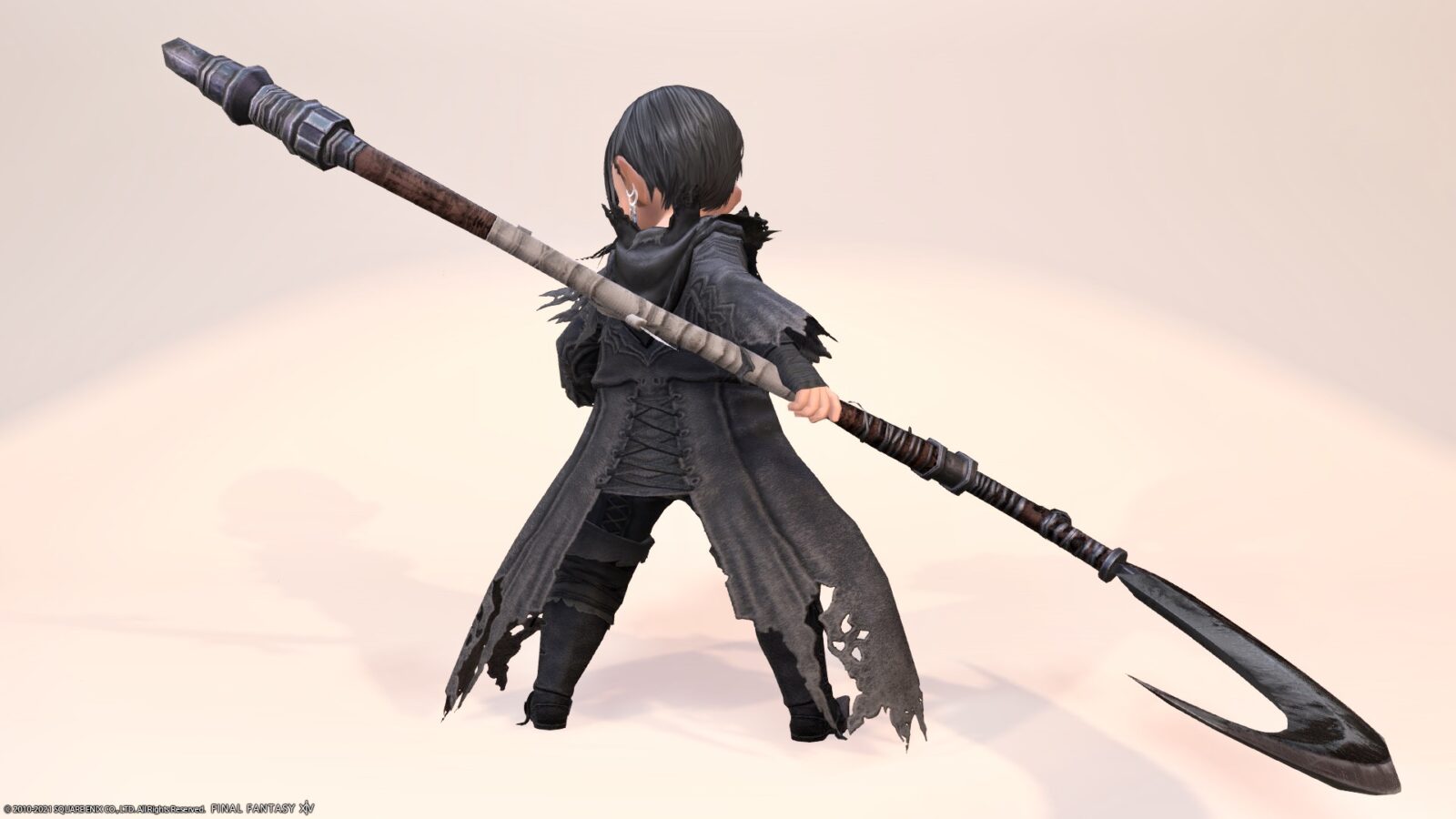 By the way, this "Deepgold War Scythe" is available as soon as you proceed with the Reaper's Job Quest. It's a so-called "Deepgold" weapon that can also be crafted, so it may not be called an AF3 weapon.
The AF4 weapon "Demon Slicer" can be obtained at Tempest's Workbench.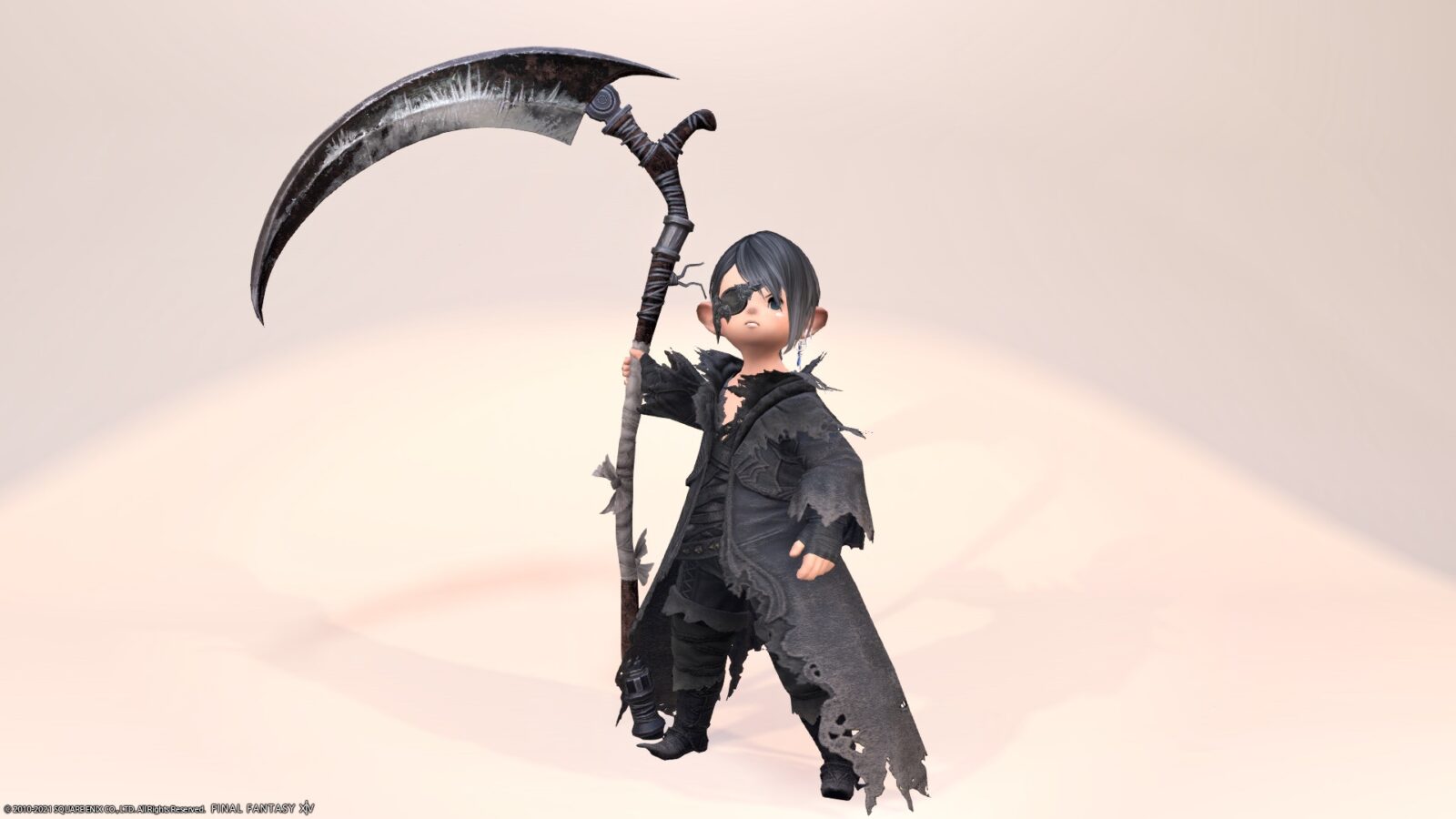 It has a blade that has been used quite well.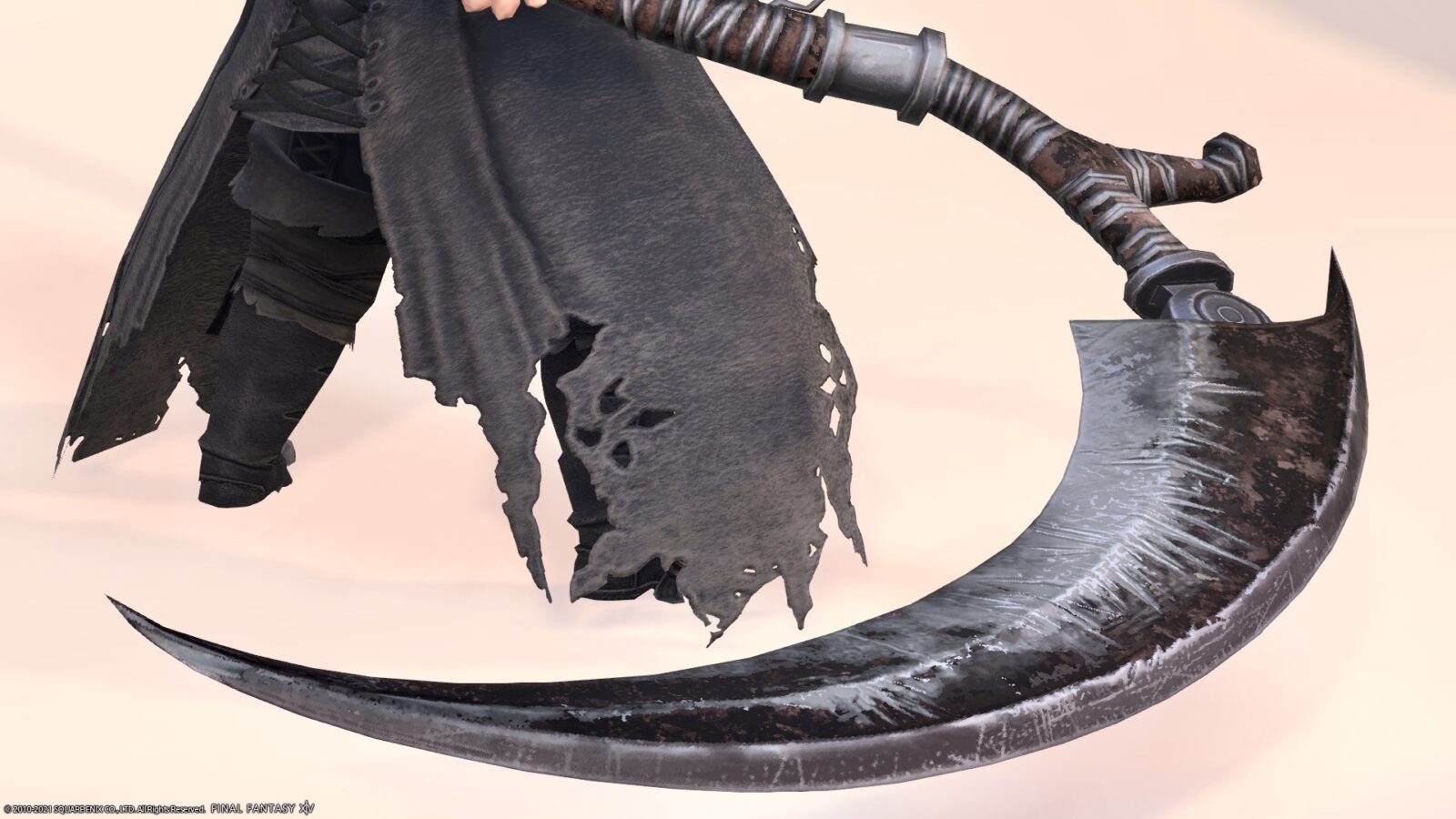 Surprisingly a little thicker.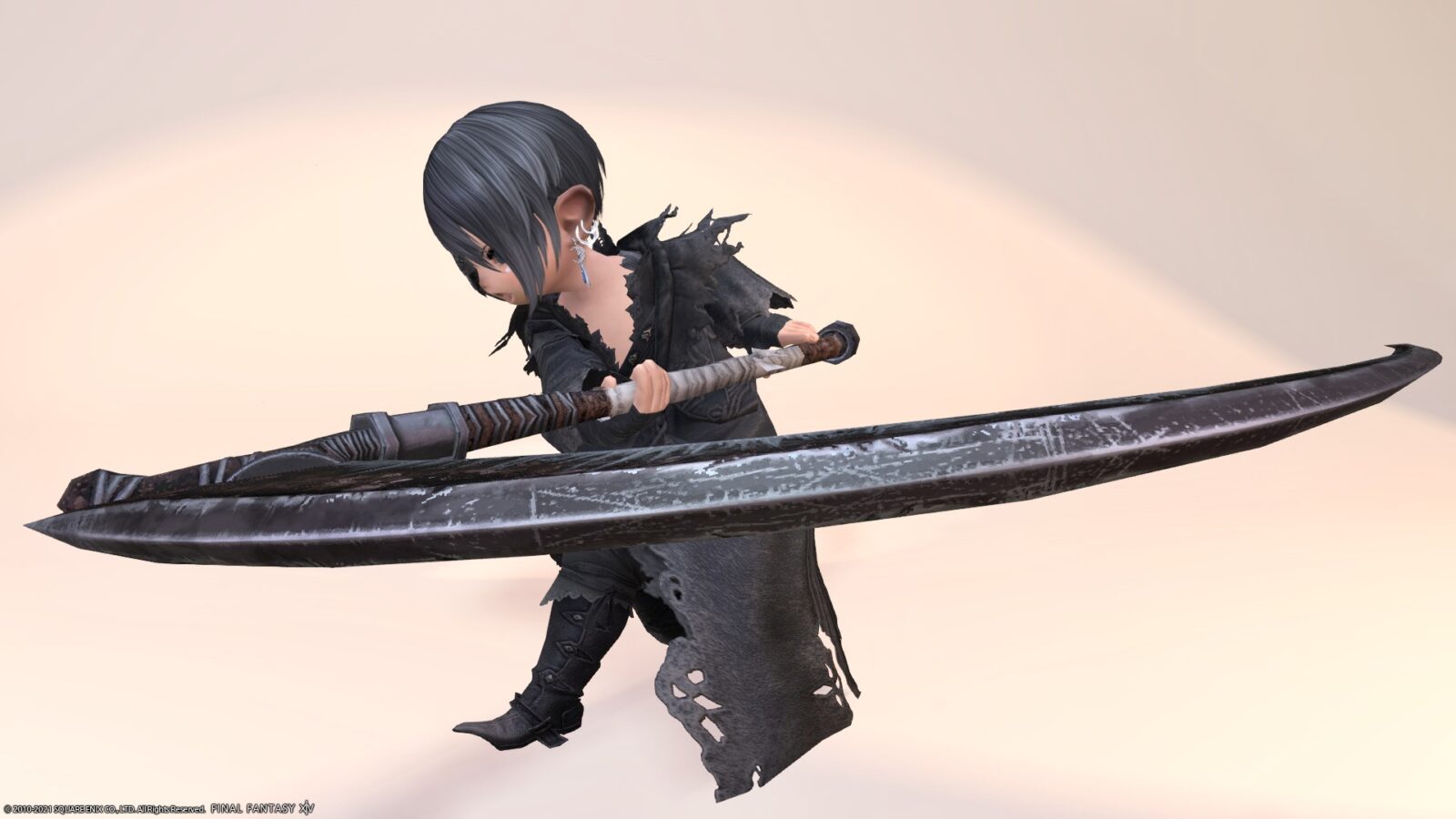 Is the handle made of wood? Random curves are a very nice design with a taste.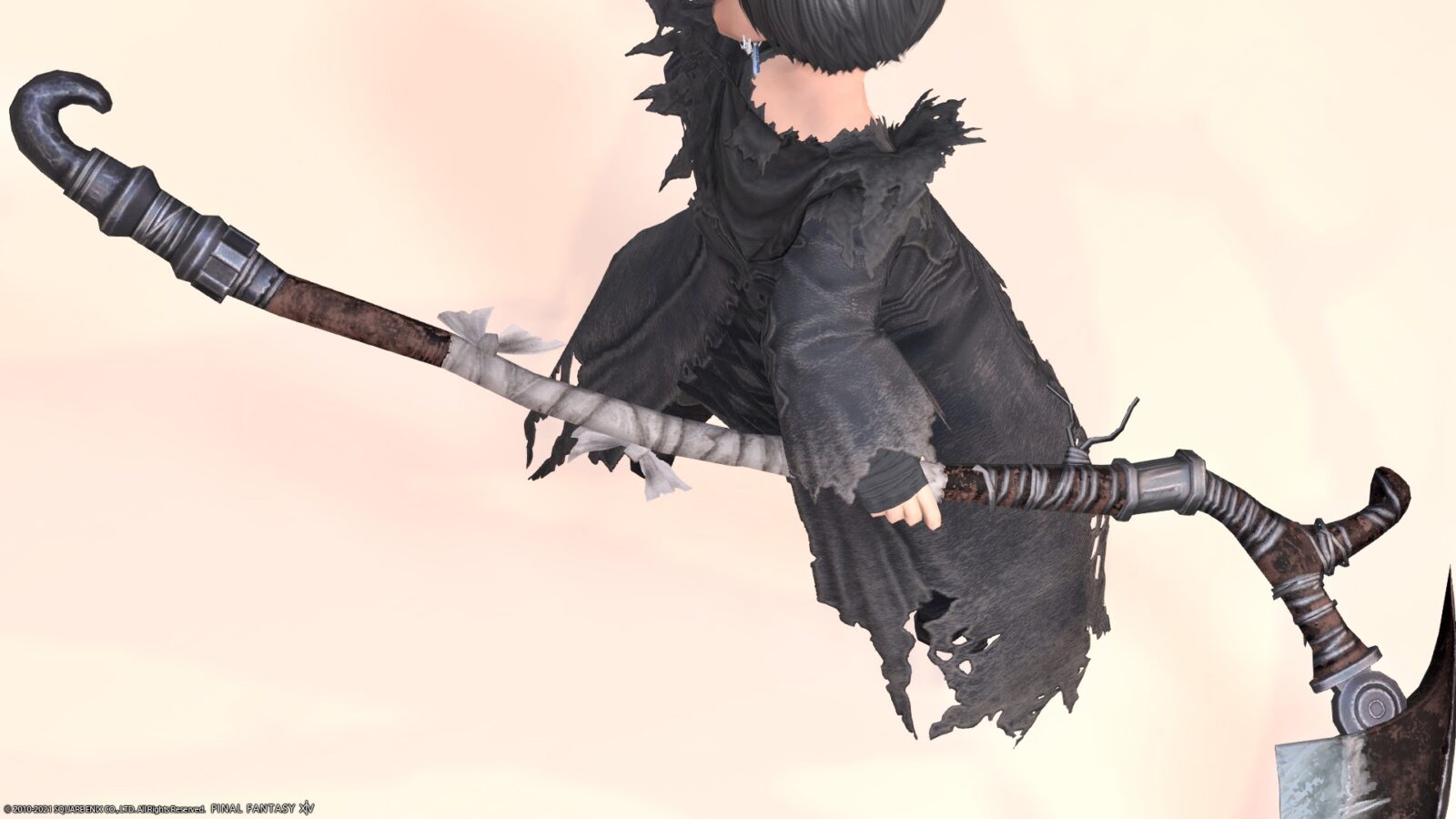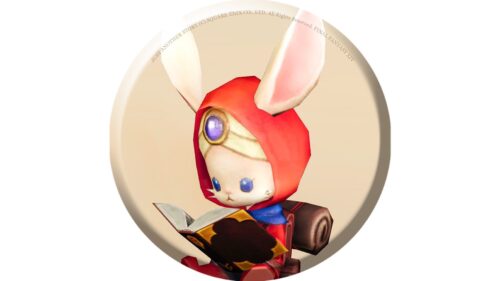 namingway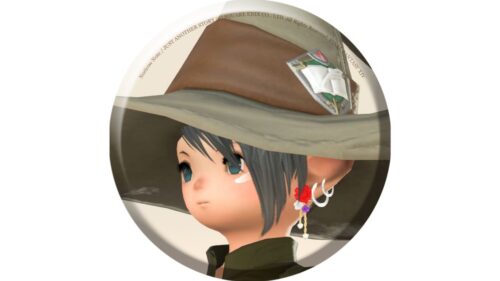 norirow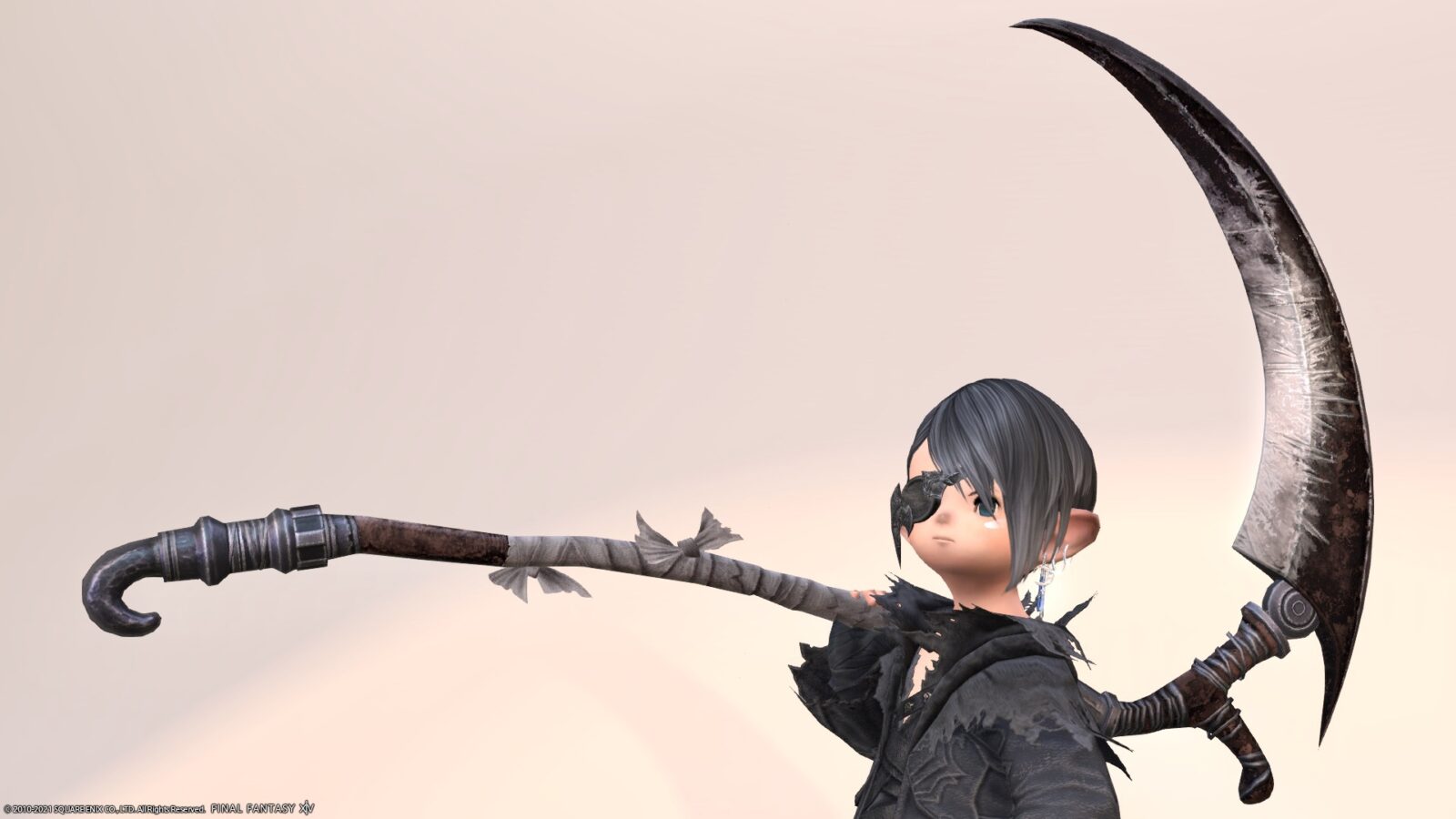 The Black Shroud's "Bentbranch" means "bent branch".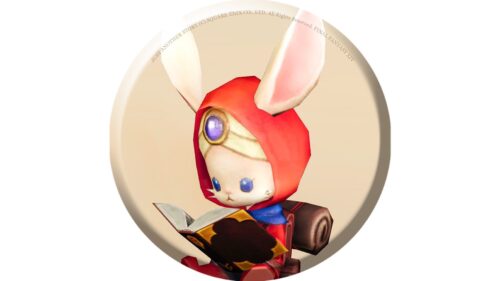 namingway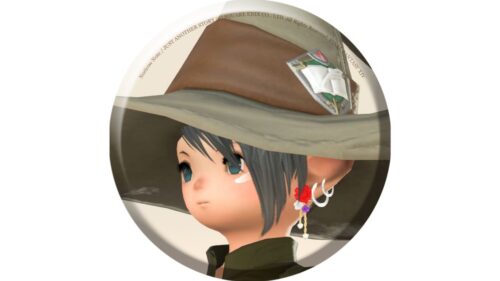 norirow
I see! Certainly I feel like I was taught there!
The Bent Branch is a transportation hub that is the starting point for the Furline to Coerthas in the northwest and the Lumberline to Thanalan in the south. The name is likened to a "curved branch" that connects two roads.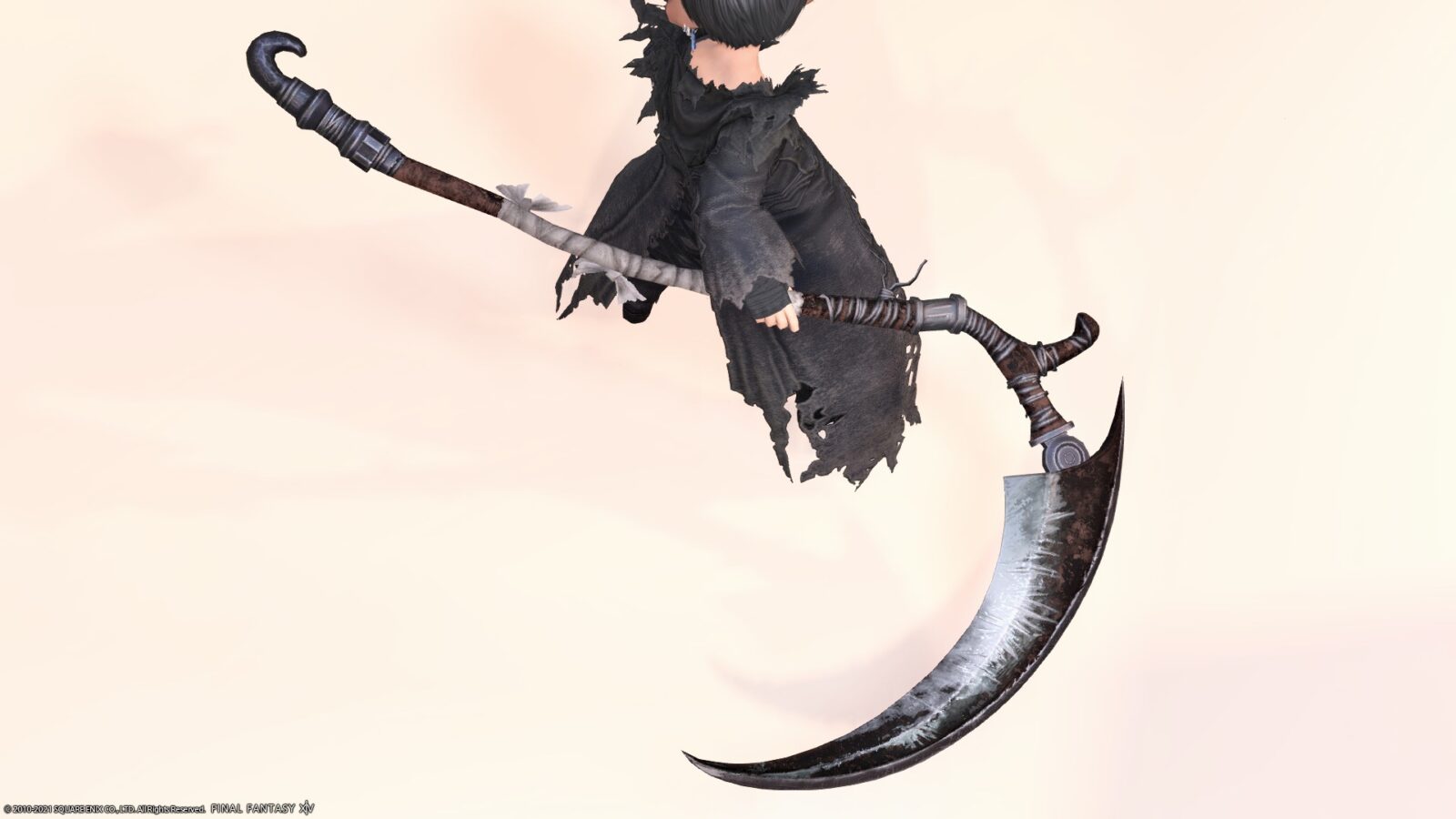 Dyeing pattern
I dyed the AF4 weapon "Demon Slicer".
Original Color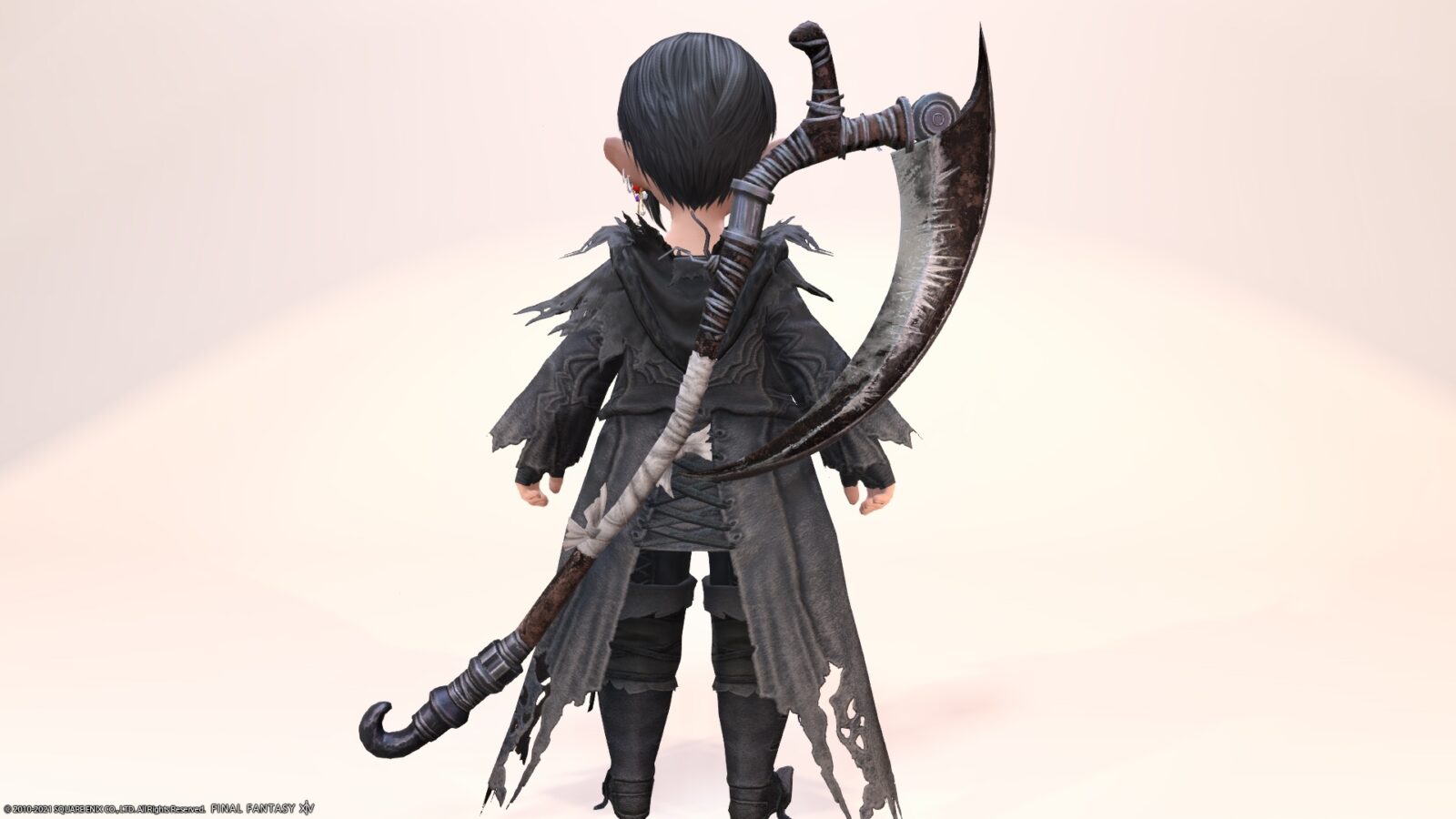 Snow White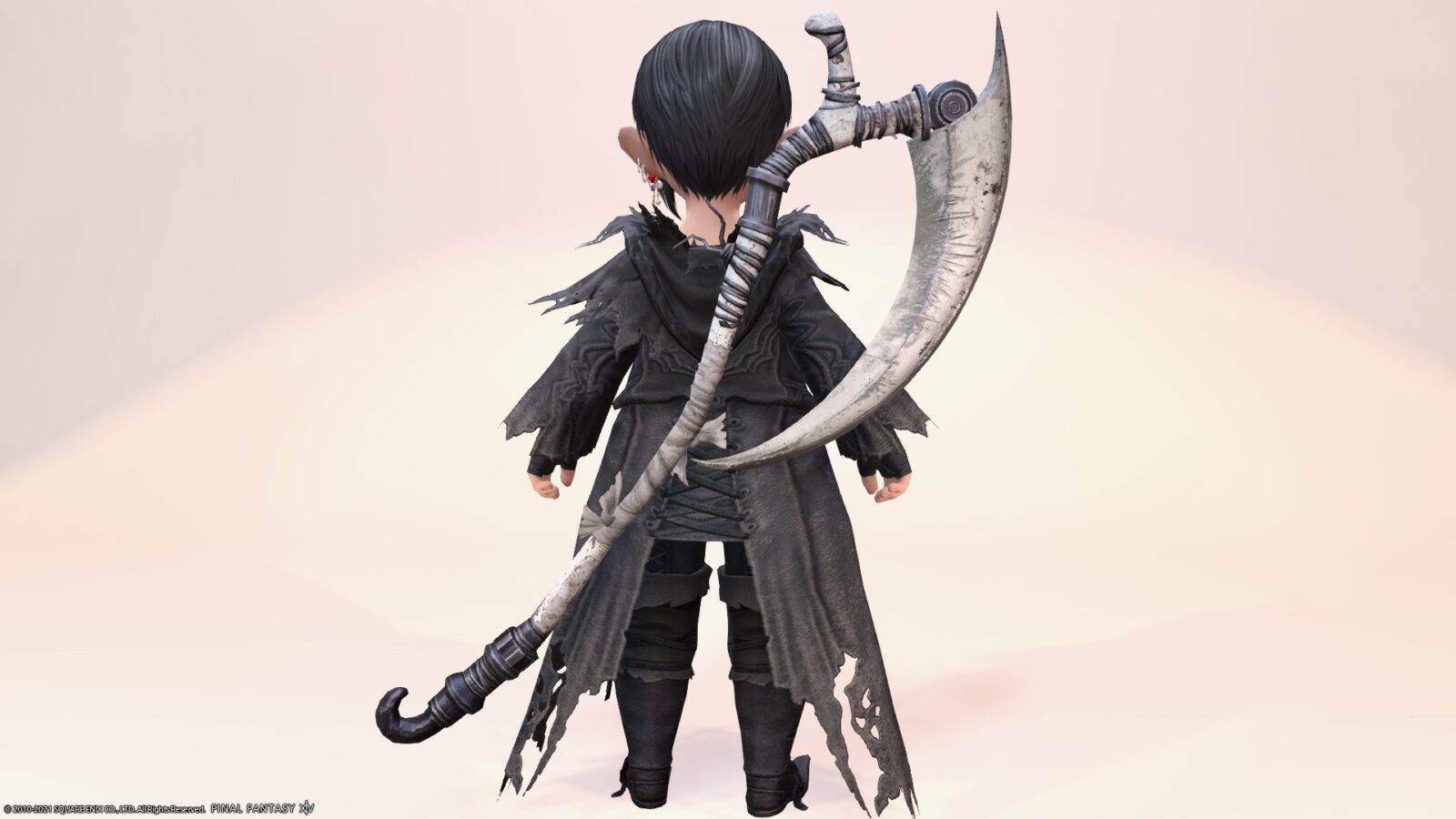 Dalamud Red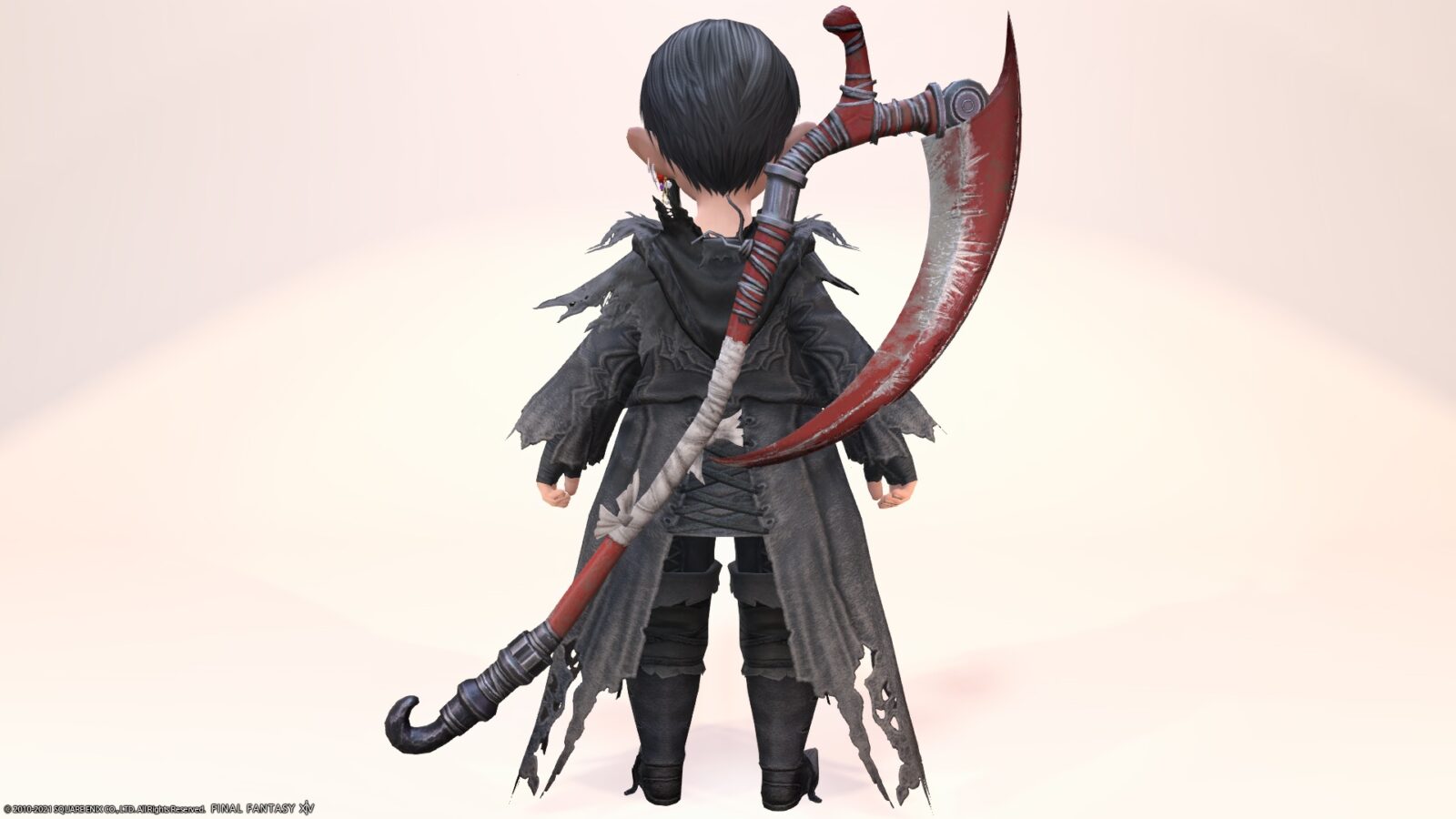 Honey Yellow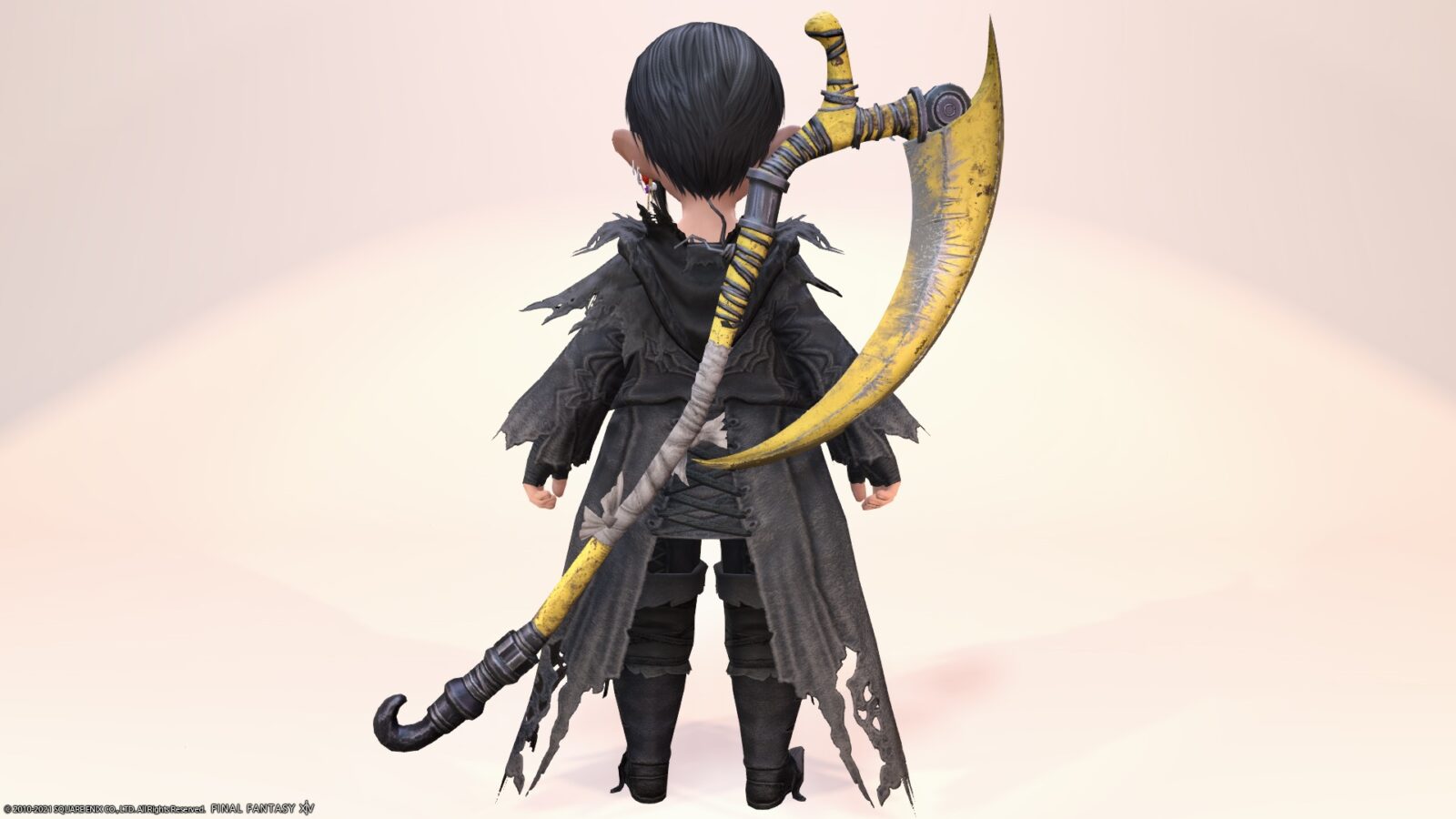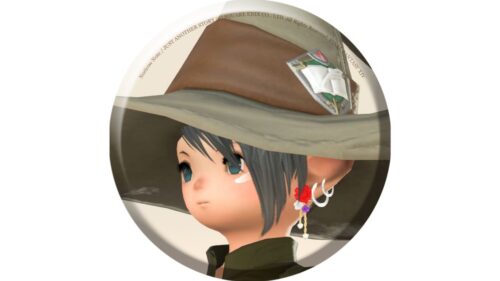 norirow
I think this is the coolest scythe, even though it's the initial equipment!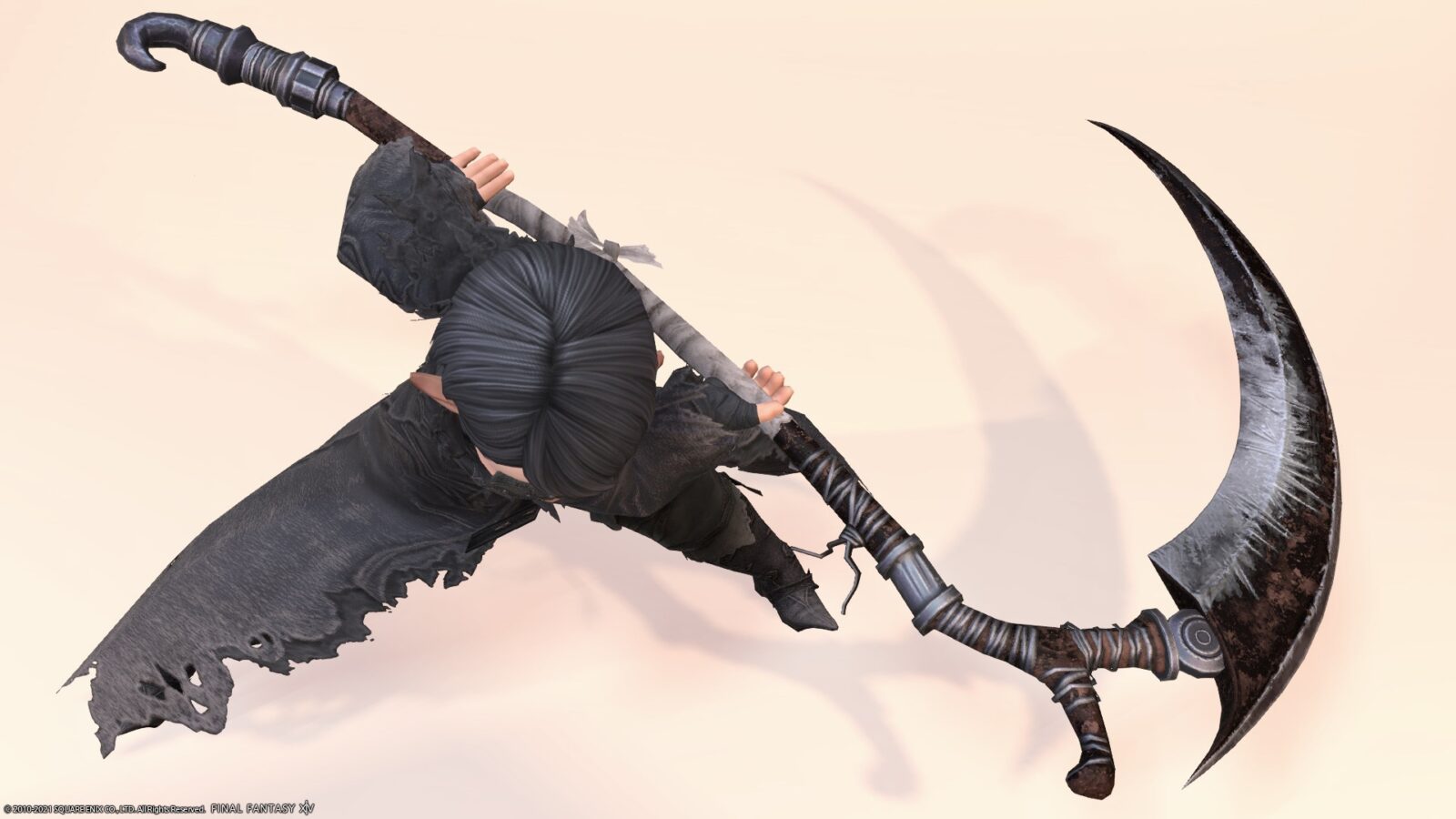 Rest assured that there are many other things that are even cooler!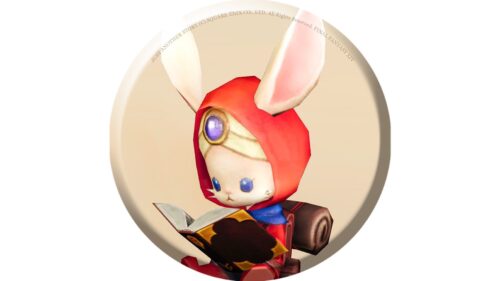 namingway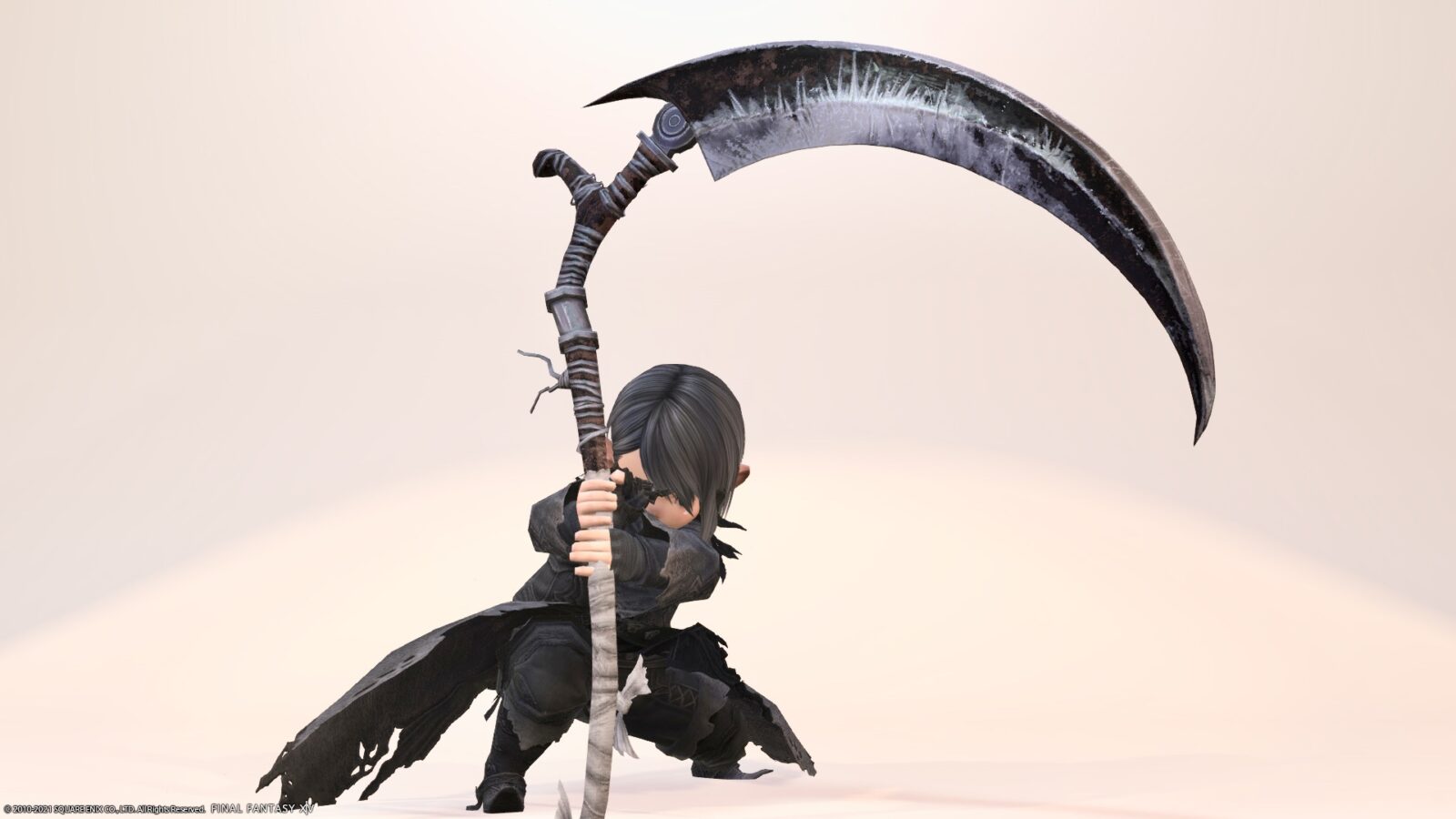 So, it was a record of the reaper's Lv70 initial equipment weapon "Deepgold War Scythe" and AF4 weapon "Demon Slicer".
▼ Check out the video to see how it works with the AF equipment!
Related records