This is a record of the Ninja's AF5 equipment (Lv89 artifact equipment) "Hachiya" series.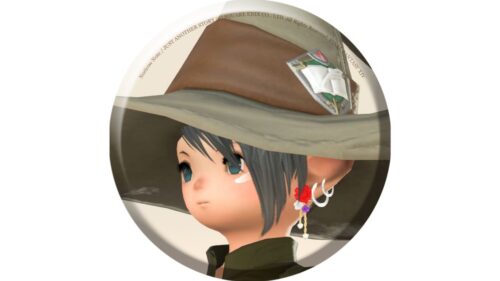 norirow
Oh, it's a traditional ninja costume.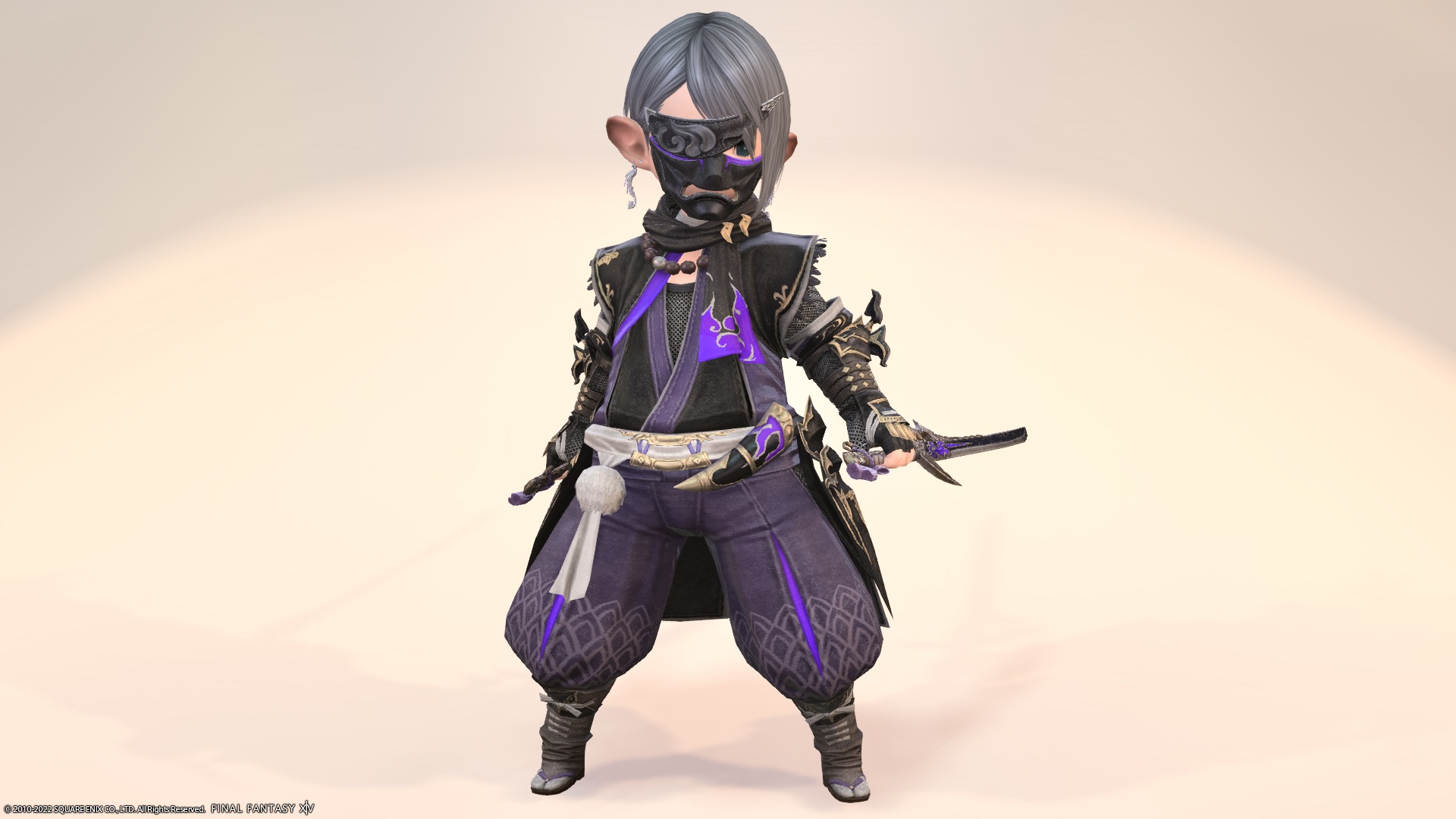 Feeling that the AF2 equipment was made luxurious?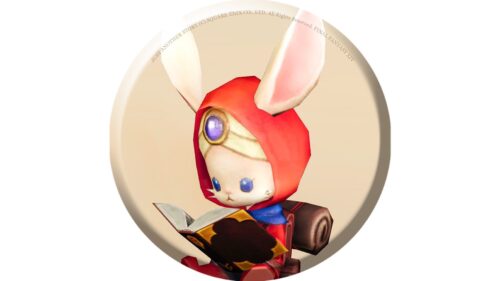 namingway
Ninja AF5 equipment
These should be available somewhere as you progress through the Endwalker story.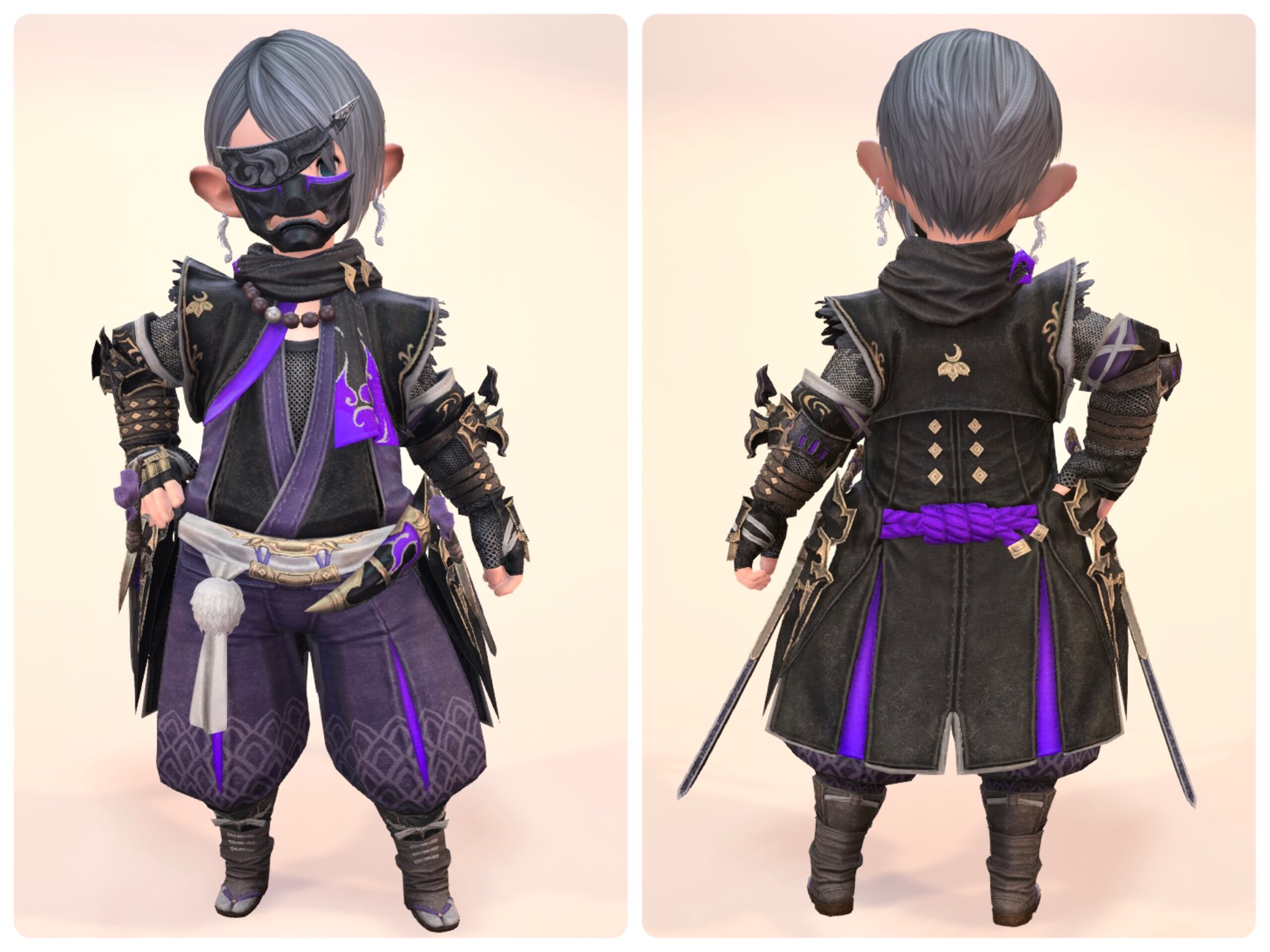 The head equipment is a Hannya mask with only one eye.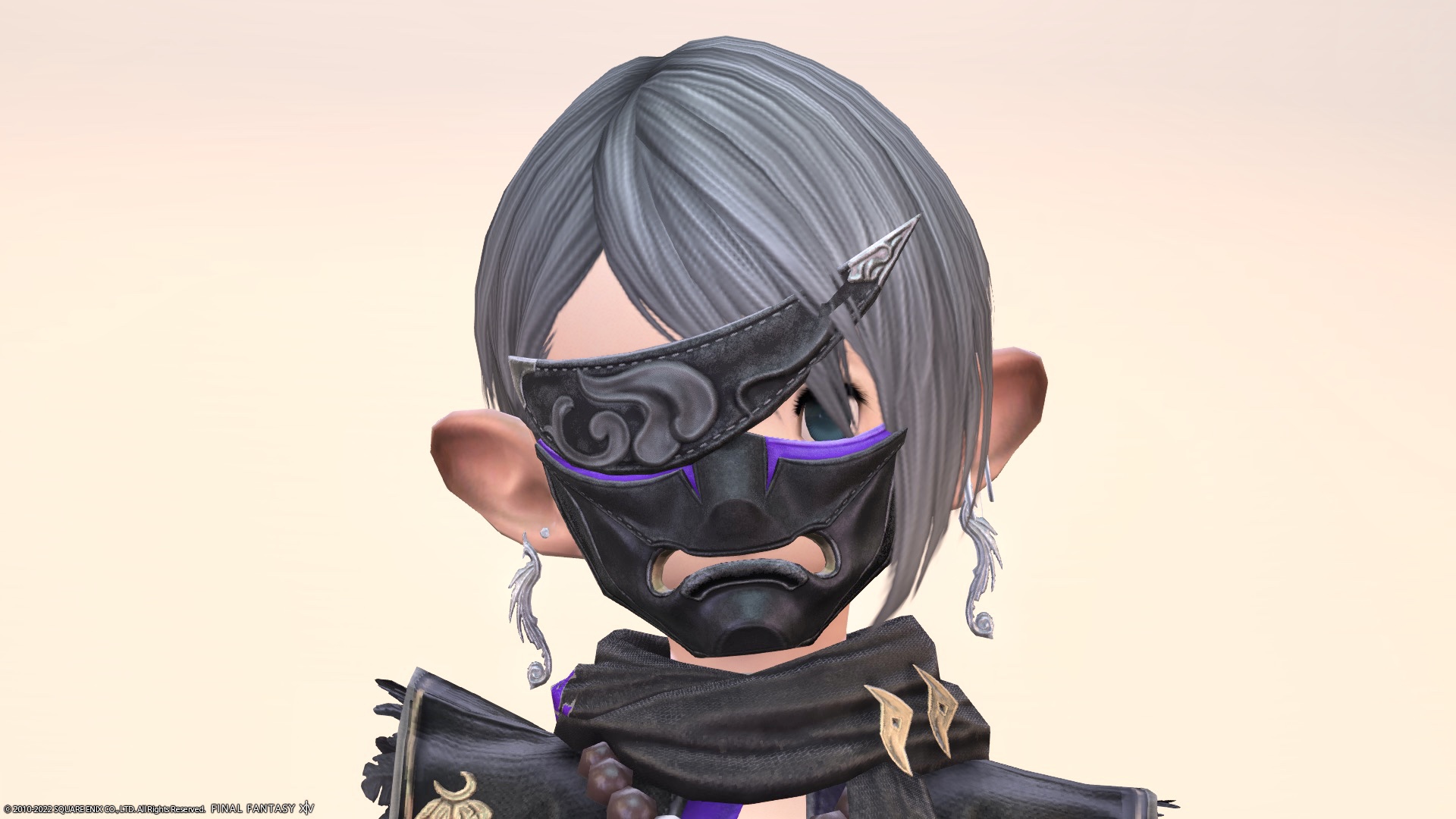 Although the body equipment is a traditional ninja costume, the shoulders are like a samurai.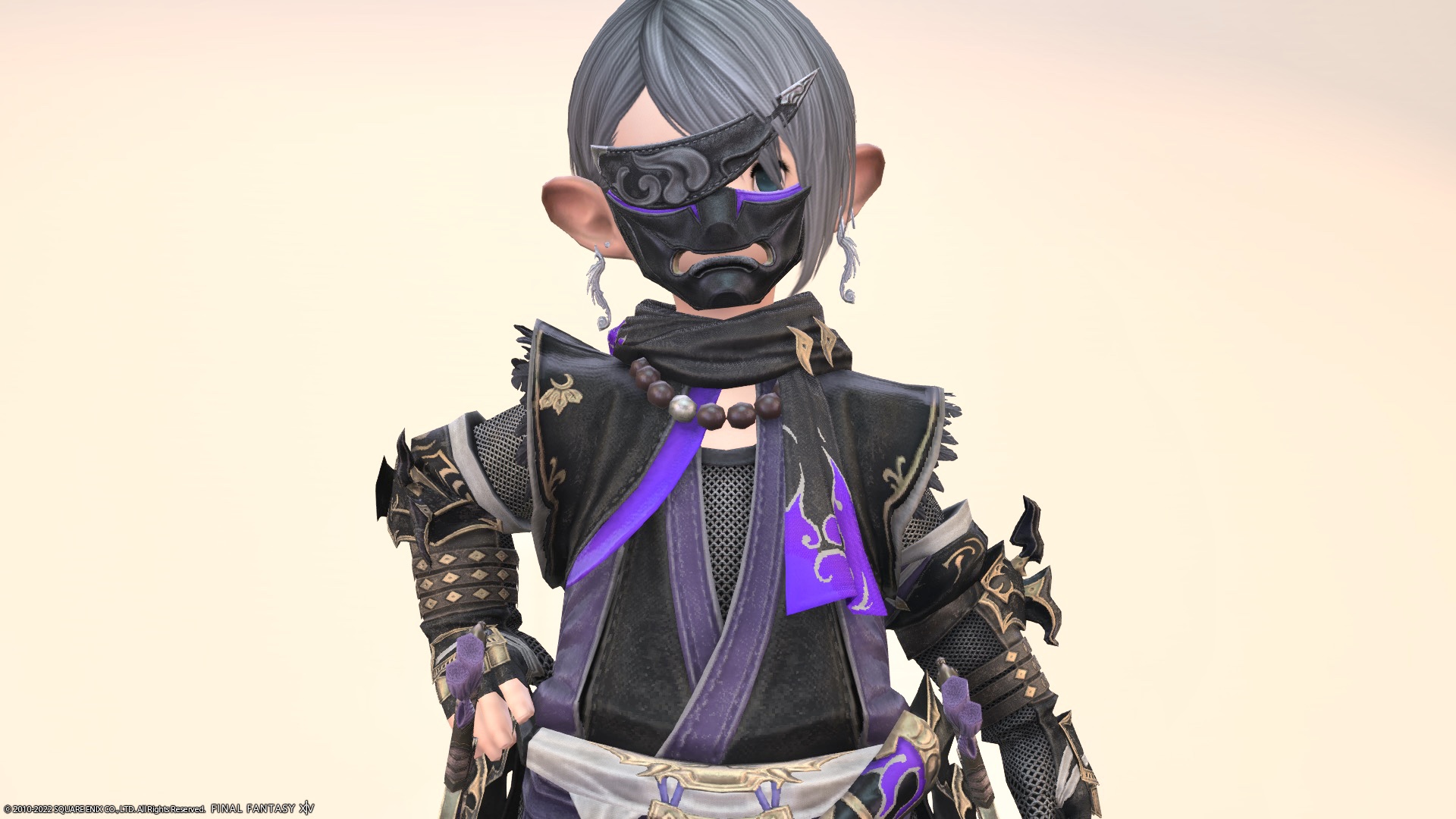 It is also quite fashionable to wear prayer beads around the neck.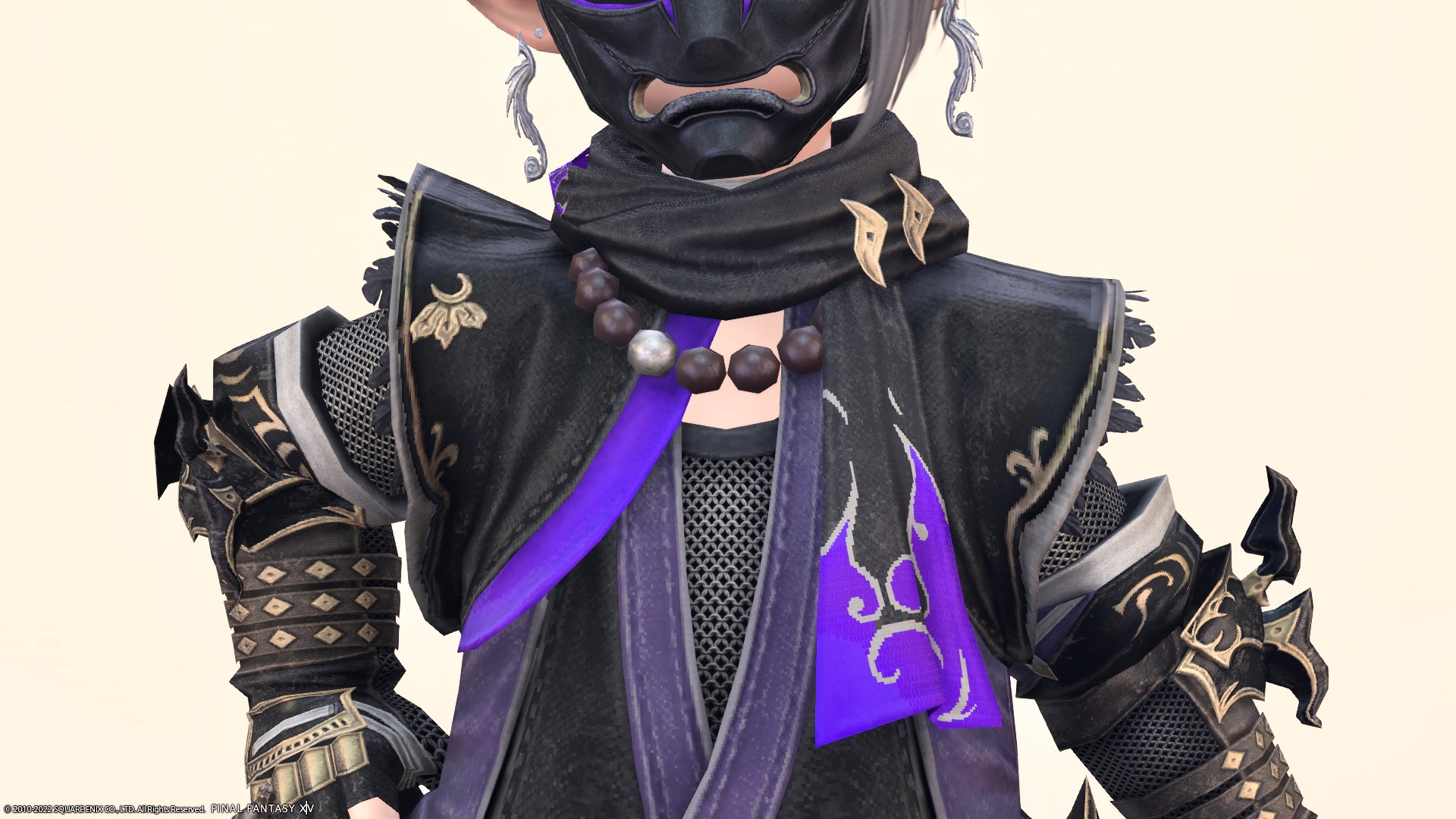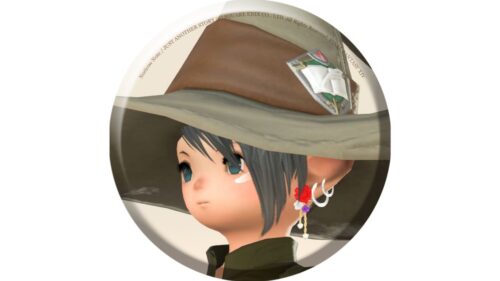 norirow
The purple color is so vivid and beautiful.
The design of the collar is also cool.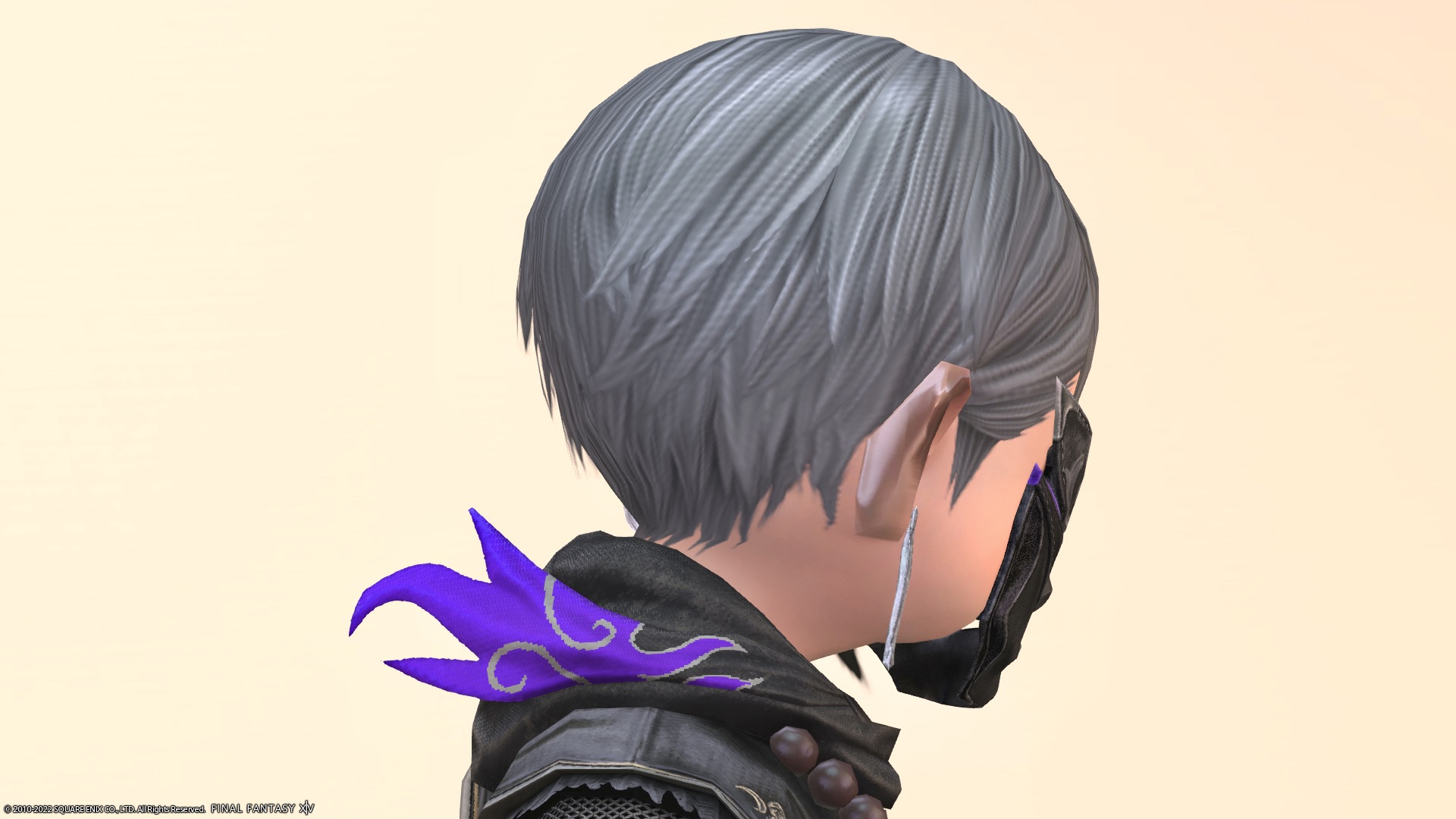 Arm equipment is likely to be a weapon. It also has a whistle on its waist.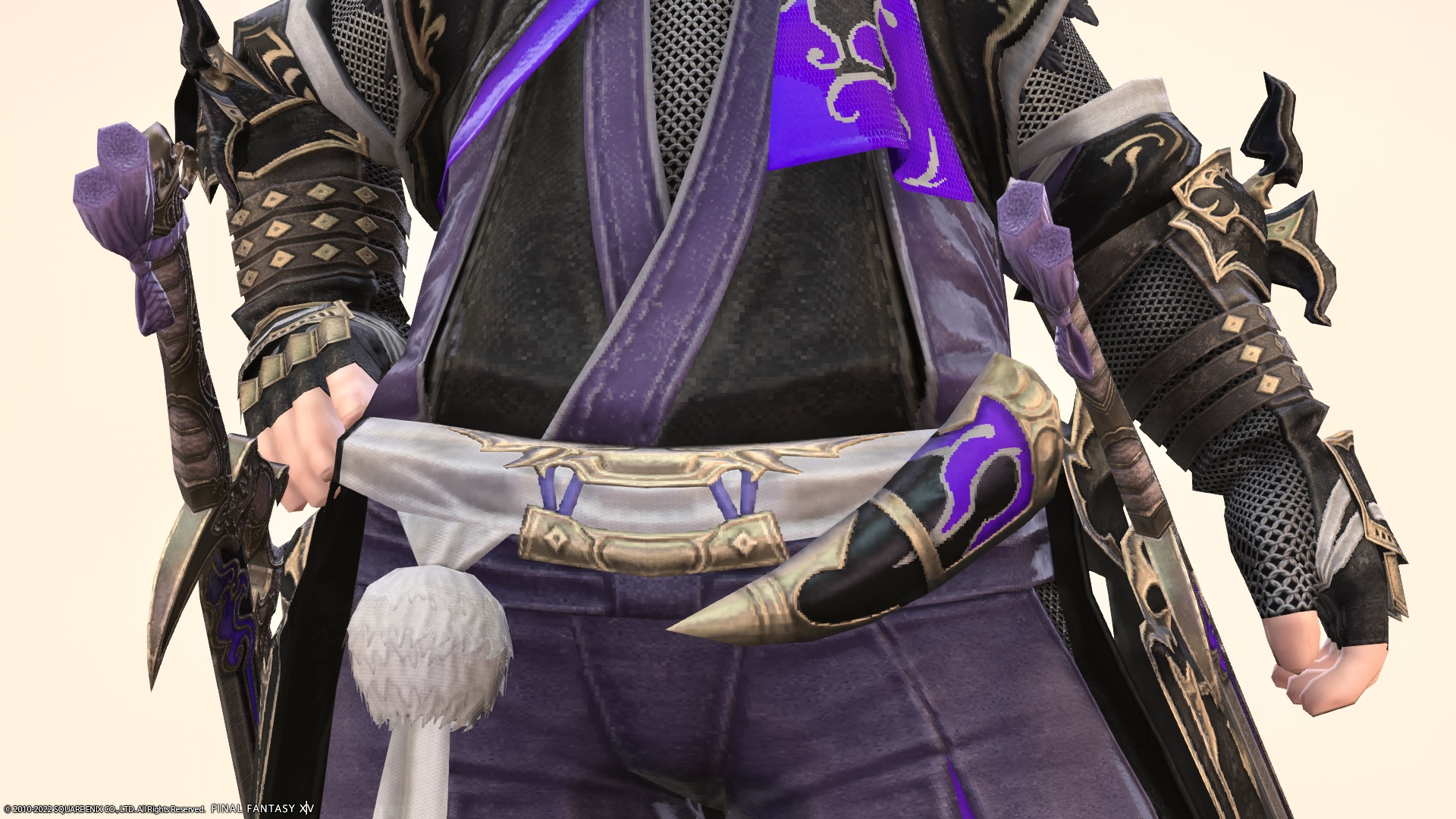 There is some emblem on the back.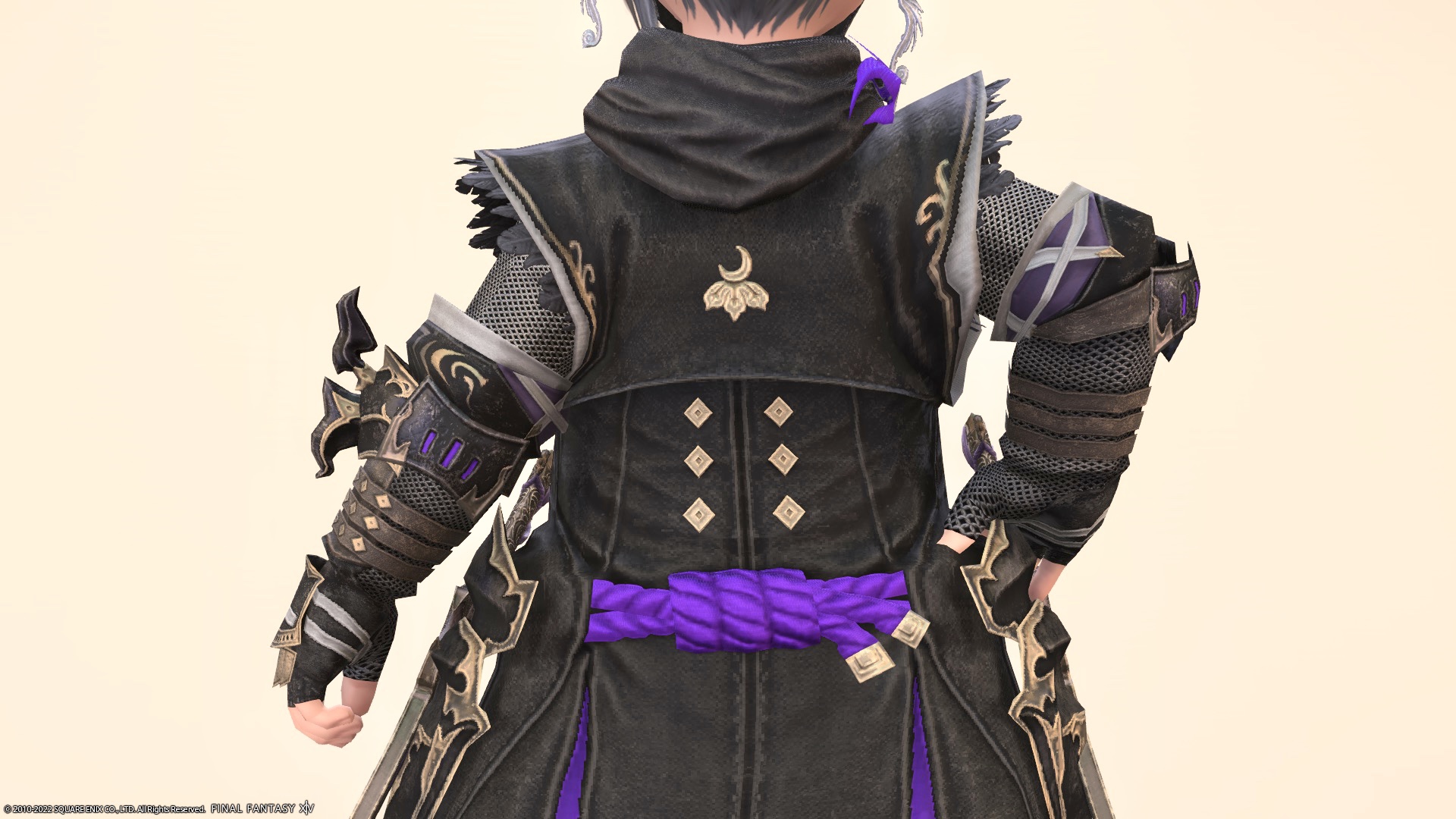 The legs are surprisingly wide.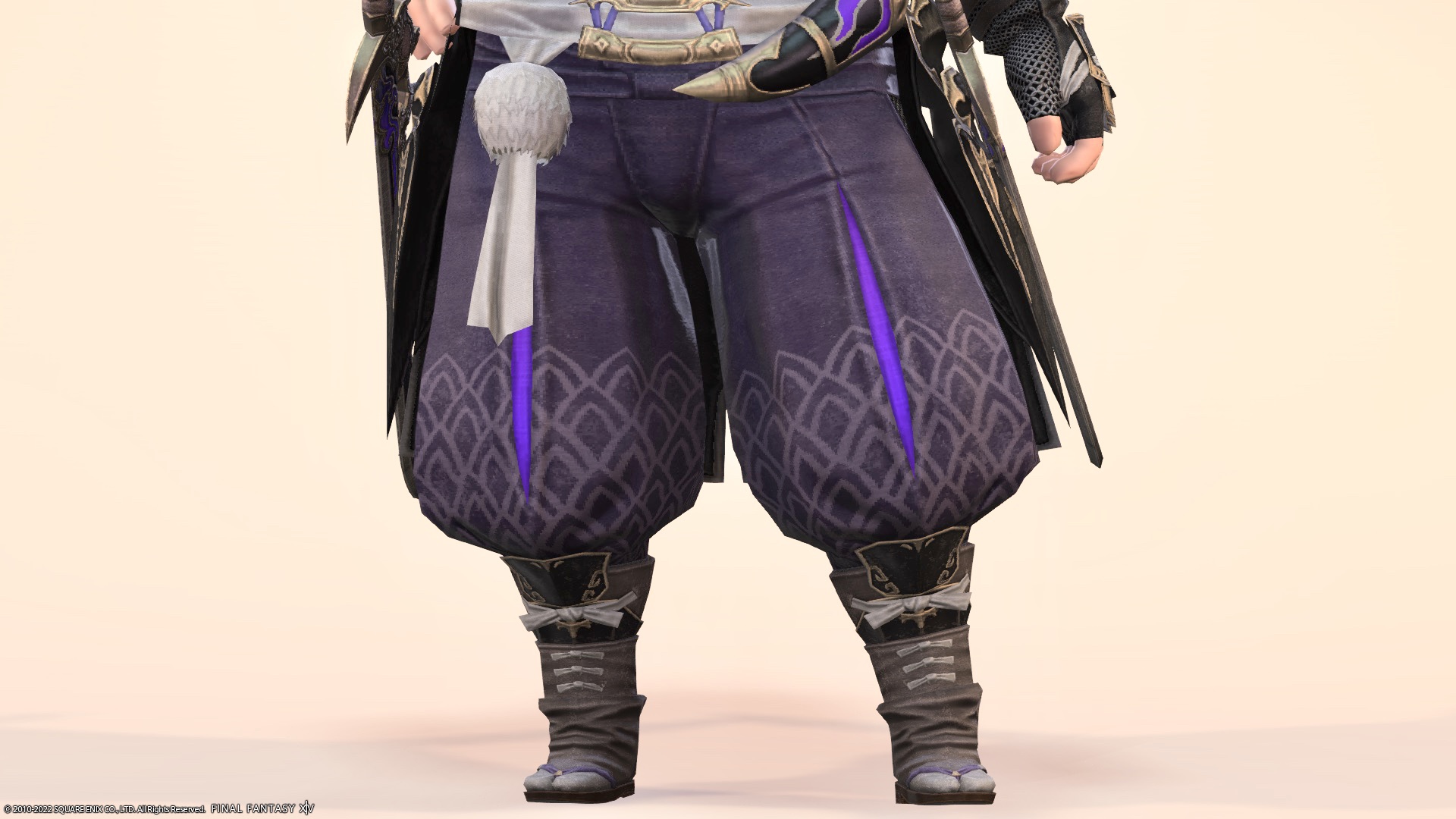 In the case of Norirow-san, it might be better to show your face? (because it looks big)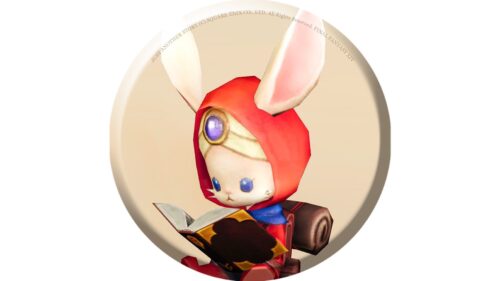 namingway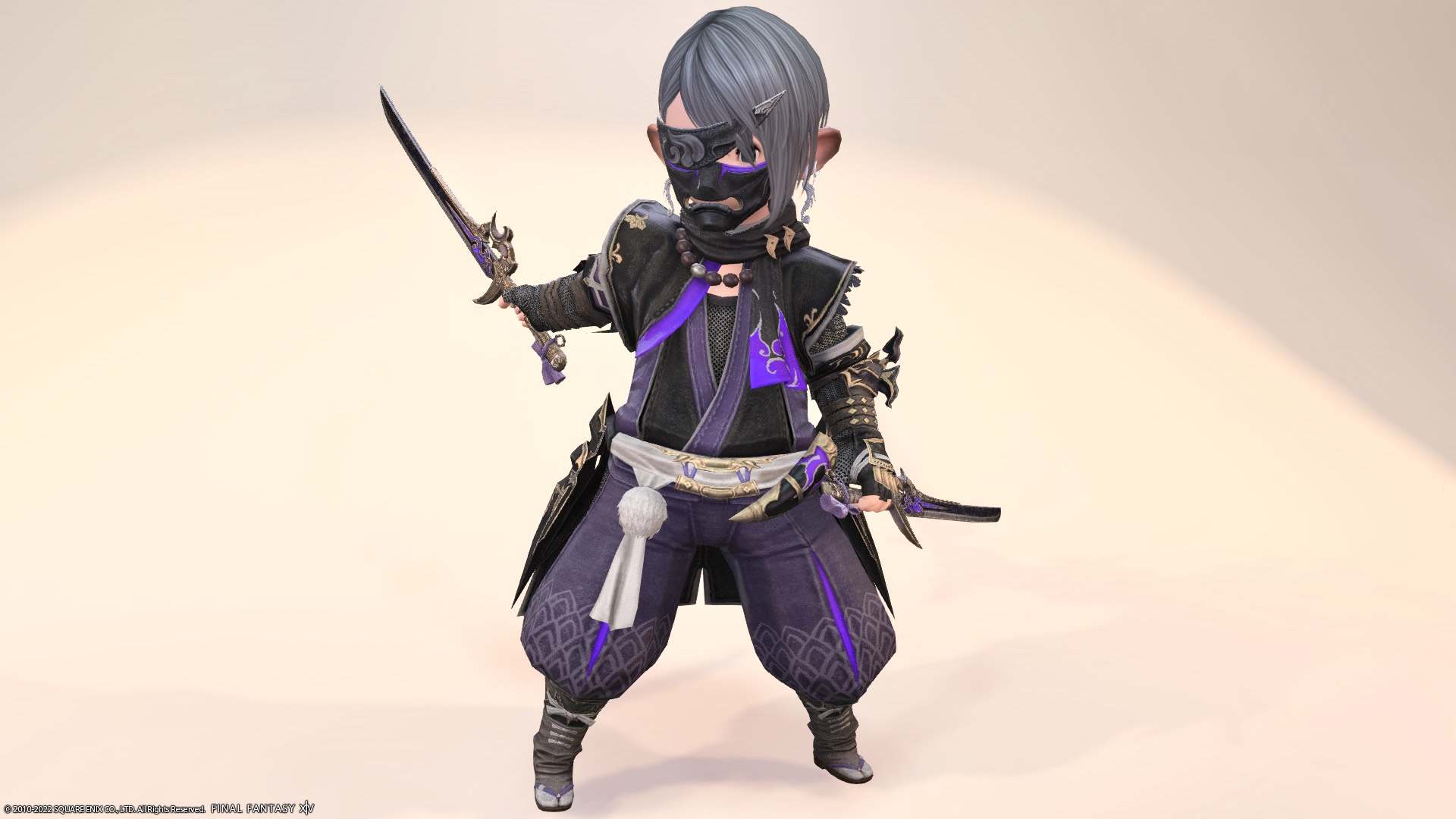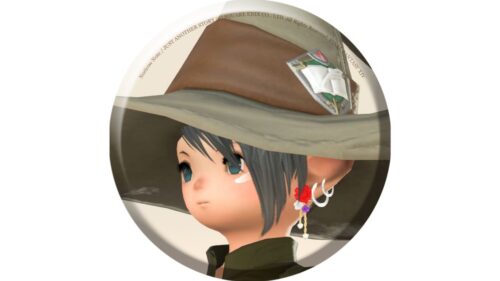 norirow
Is it like this? good looking!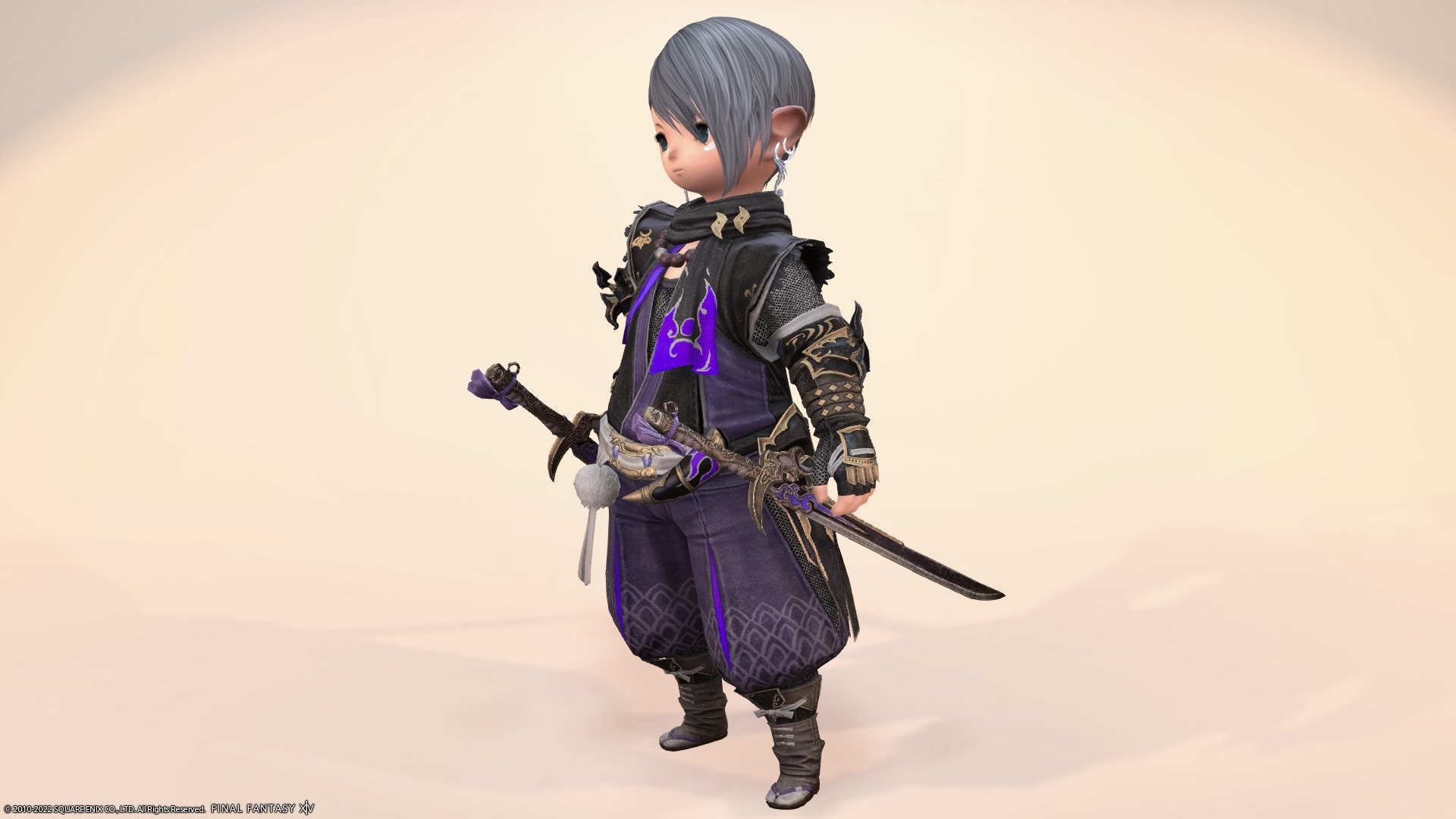 Dyed pattern
Complete the Endwalker melee DPS role quest to be able to dye.
Snow White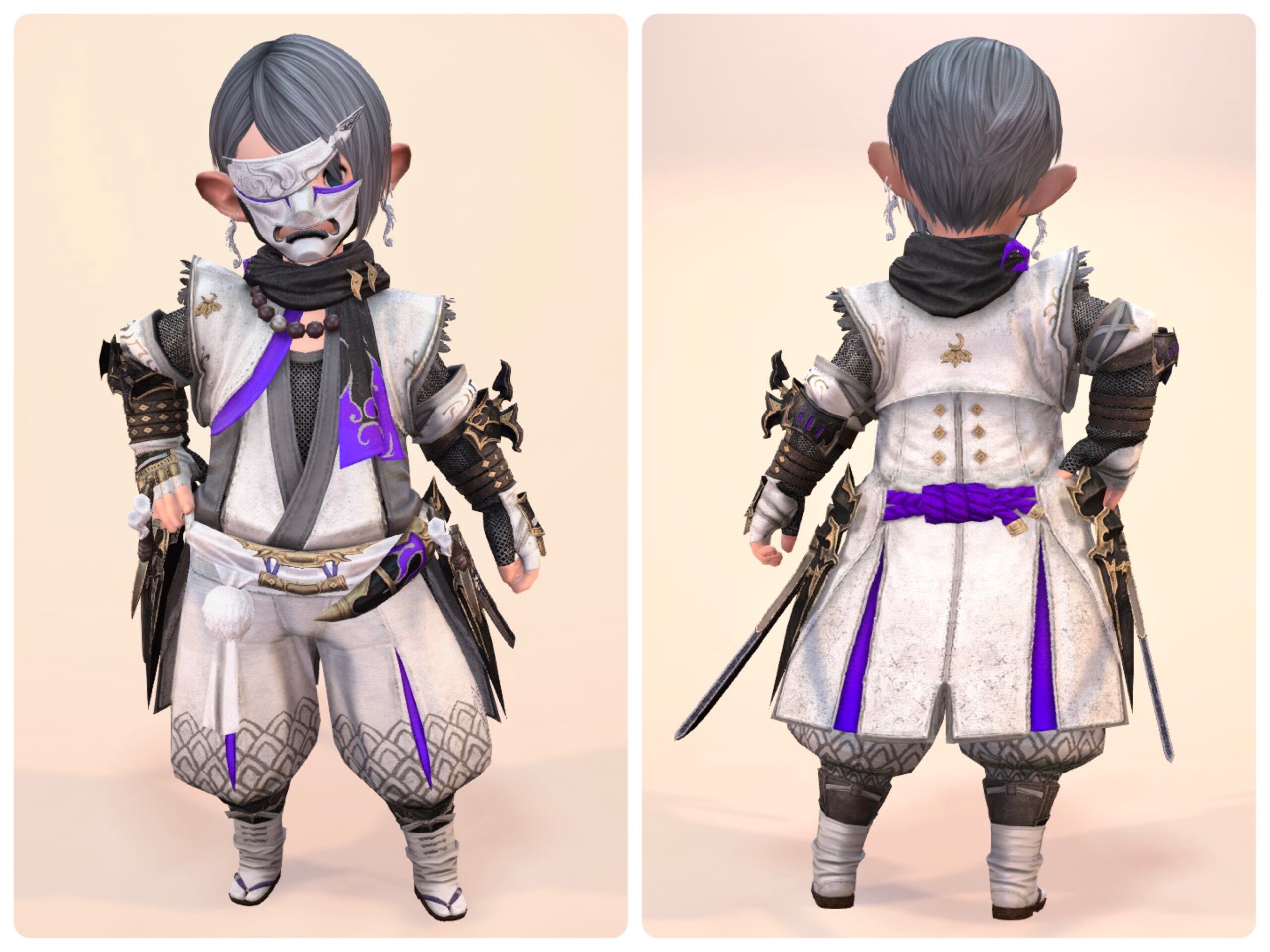 Dalamud Red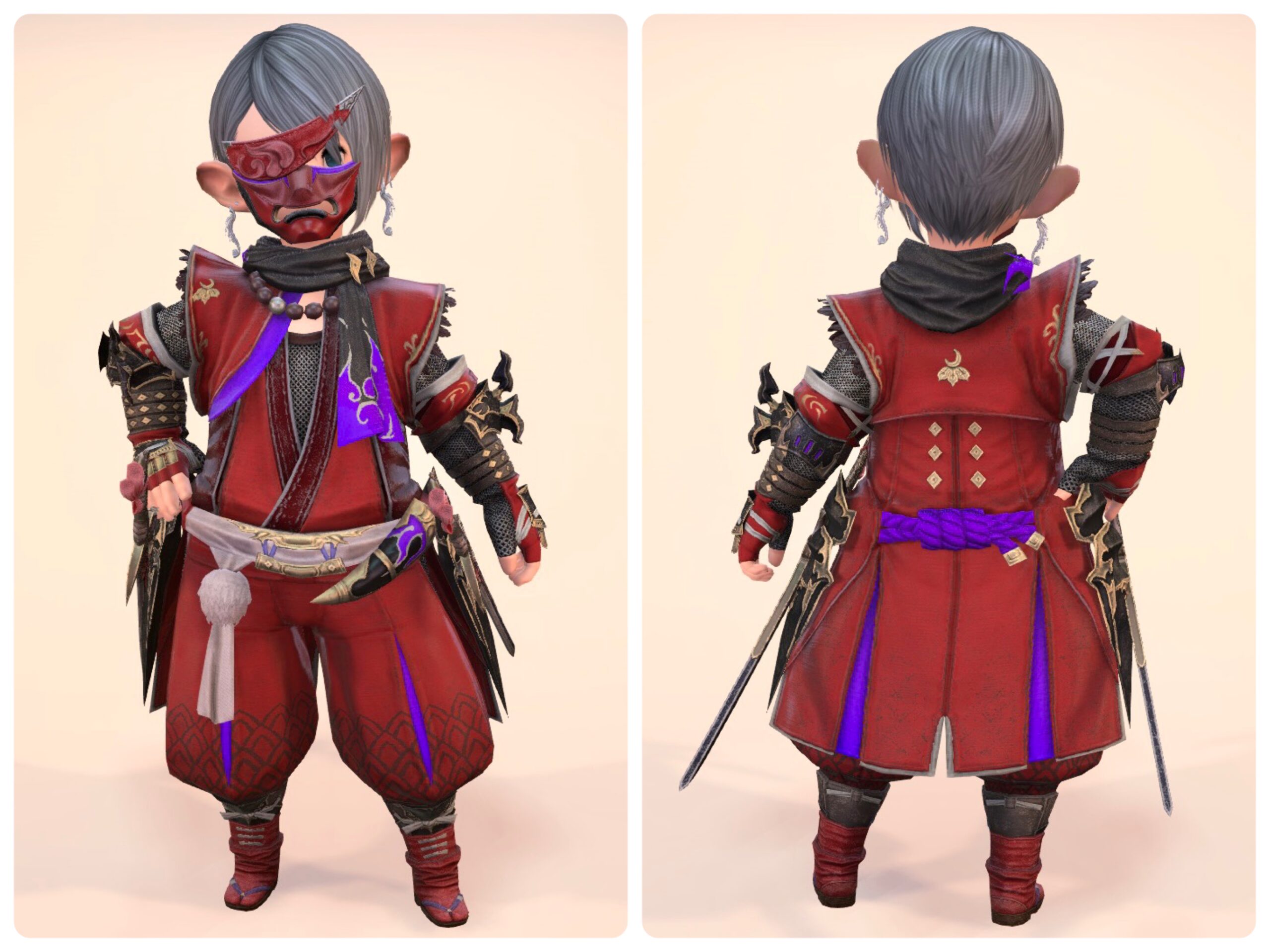 Honey Yellow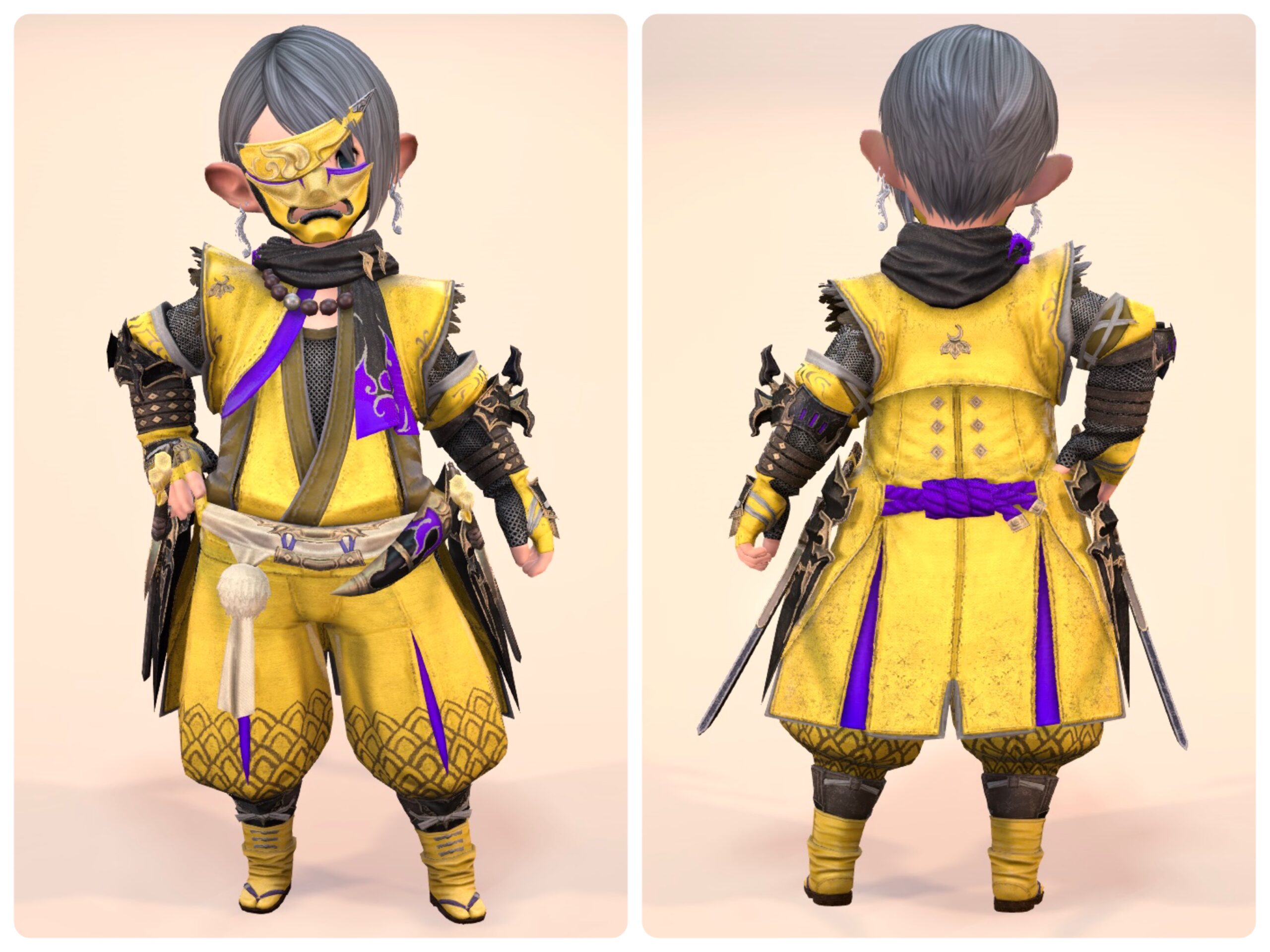 Olive Green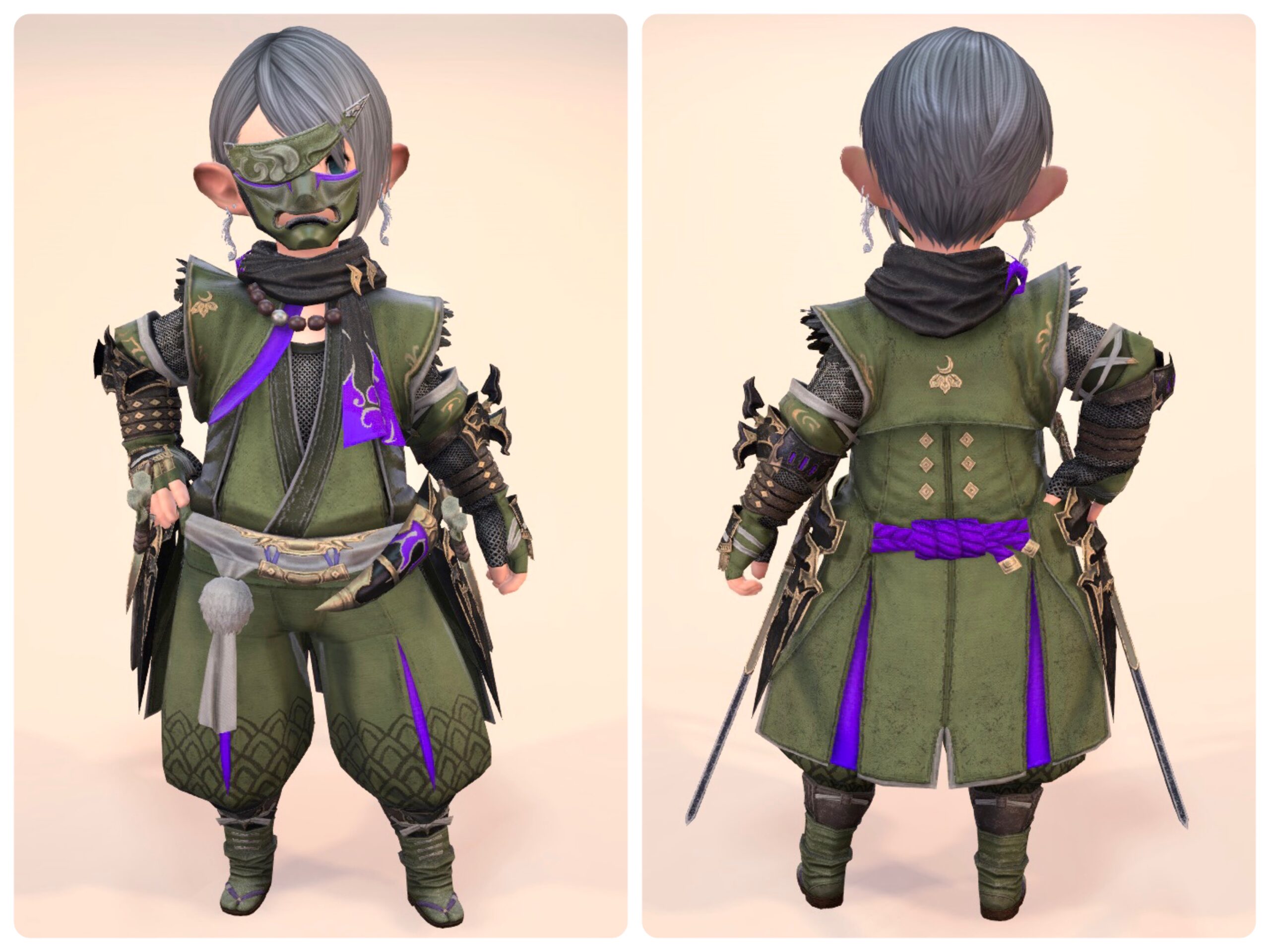 Ceruleum Blue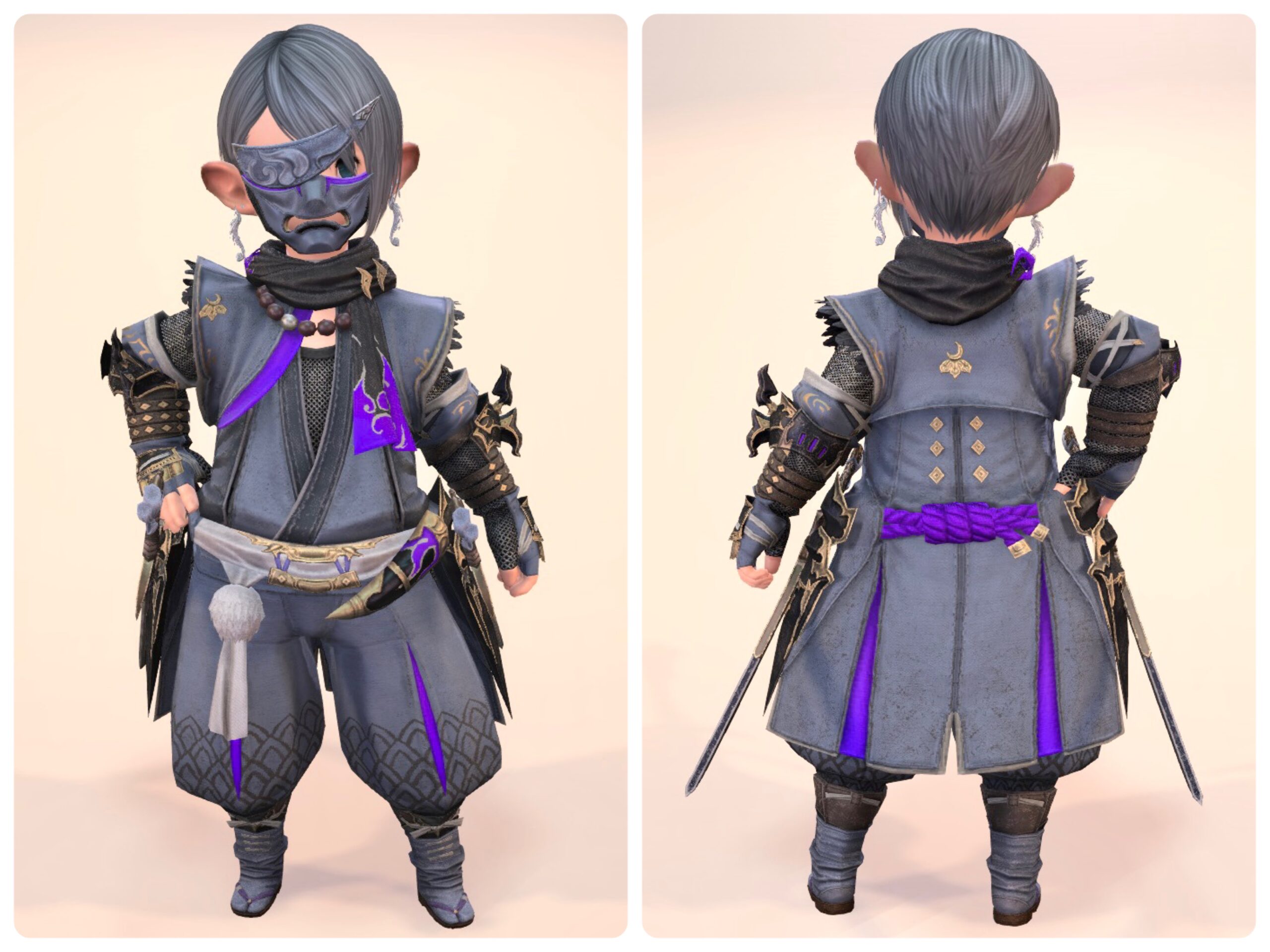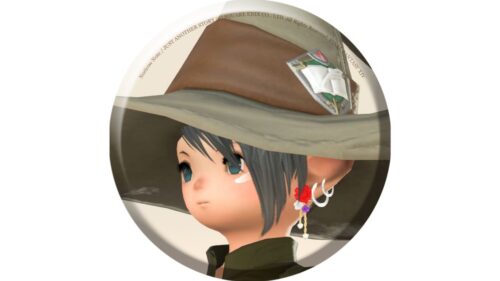 norirow
By the way, what is the origin of "Hachiya"?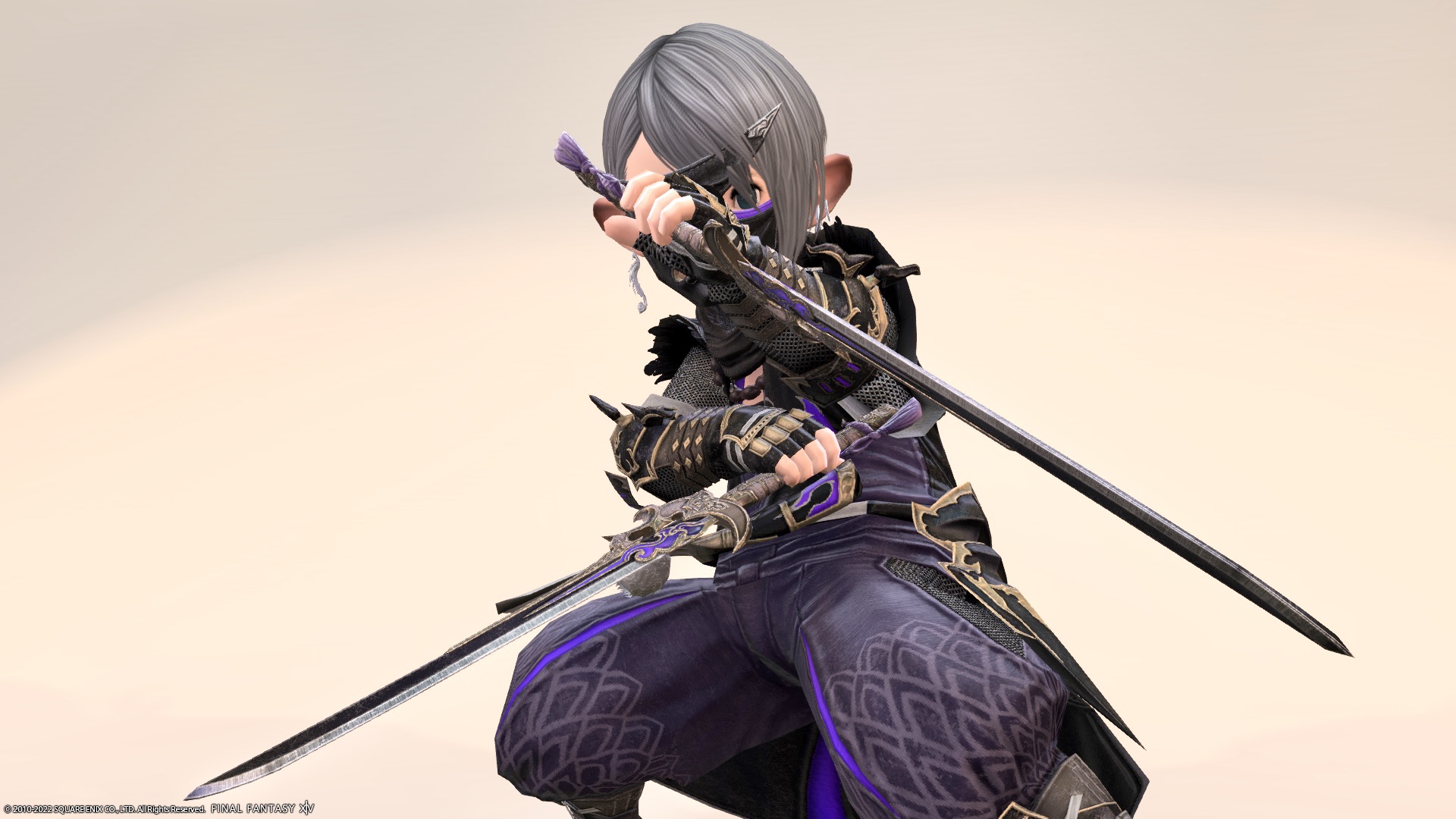 Isn't that Nintama Rantaro?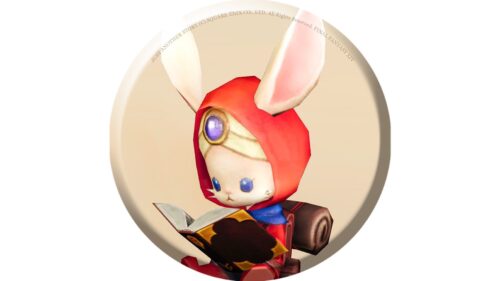 namingway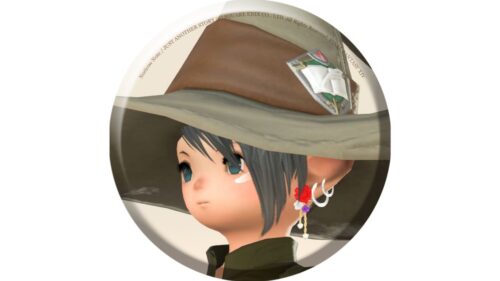 norirow
The character "Hachiya Saburo" appears in Nintama Rantaro, but the original story is probably based on the ninja "Hachiya Yanosaburo" who is said to have actually existed in Japan's Sengoku period.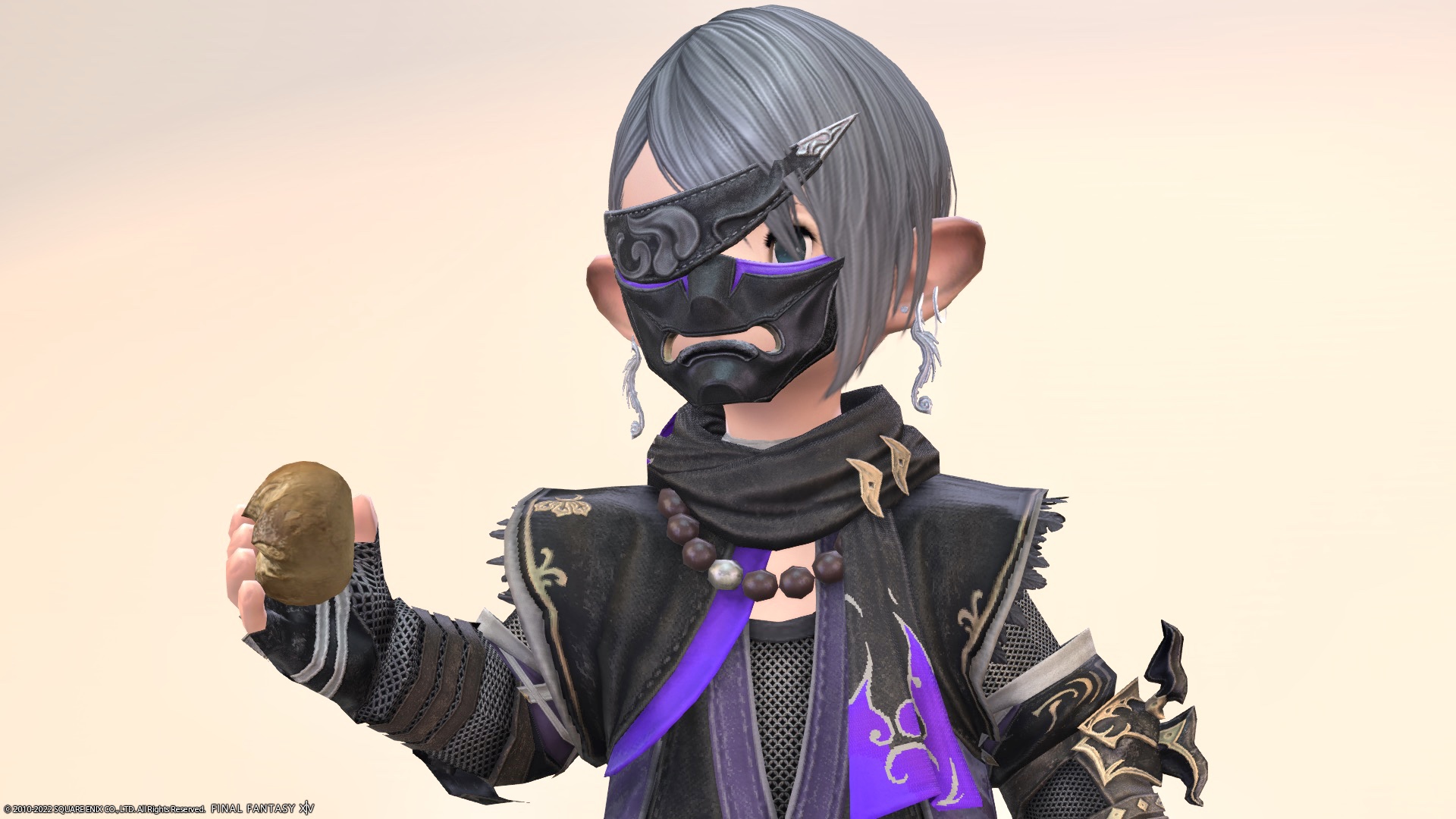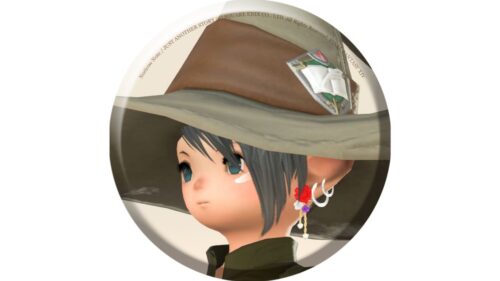 norirow
I see, if that's the case, it might be an interesting origin!
Video recording
I recorded a video of the movement!
So, it was a record of the ninja's AF5 equipment "Hachiya" series.
Related records
Ninja's successive AF equipment