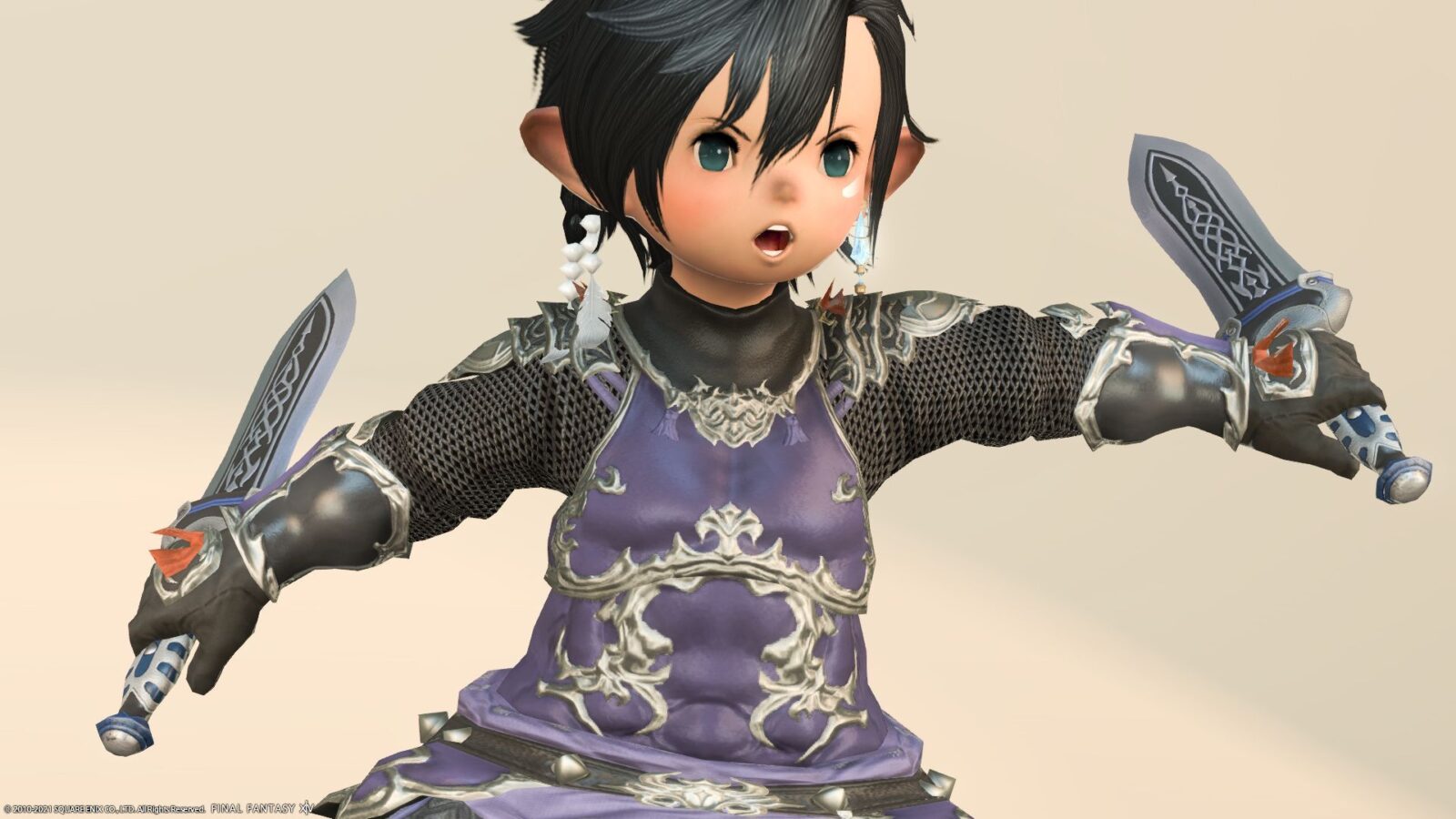 This is the Ninja AF1 equipment (equipment exclusively for level 50 jobs) "Ninja" series.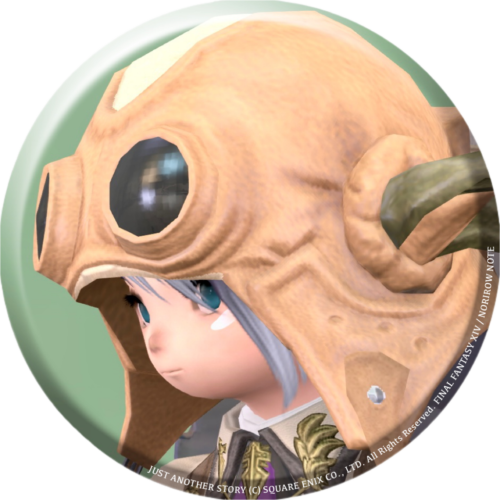 norirow
I thought Ninja was a lighter outfit with more cloth, but it was a pretty strong armor!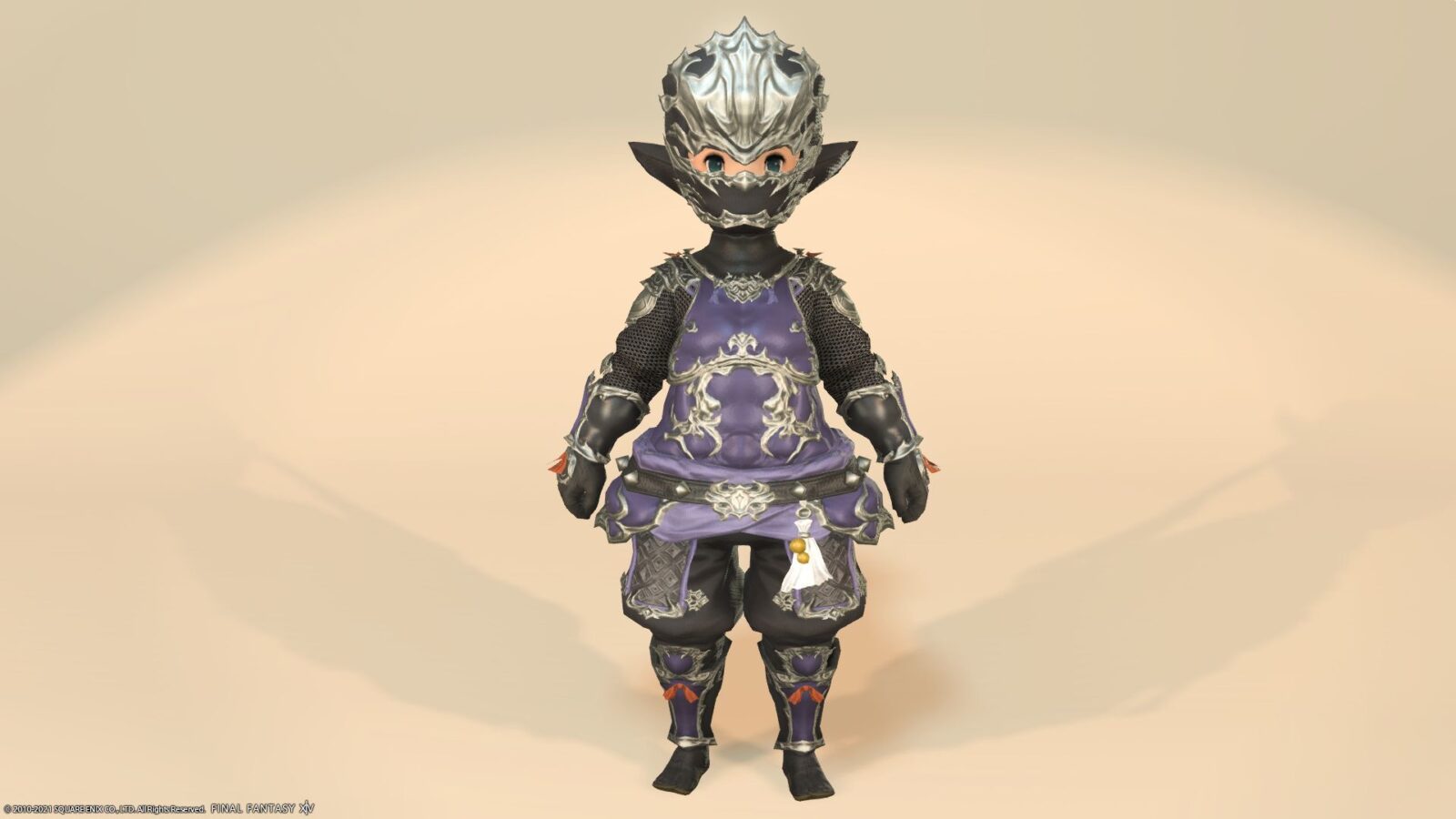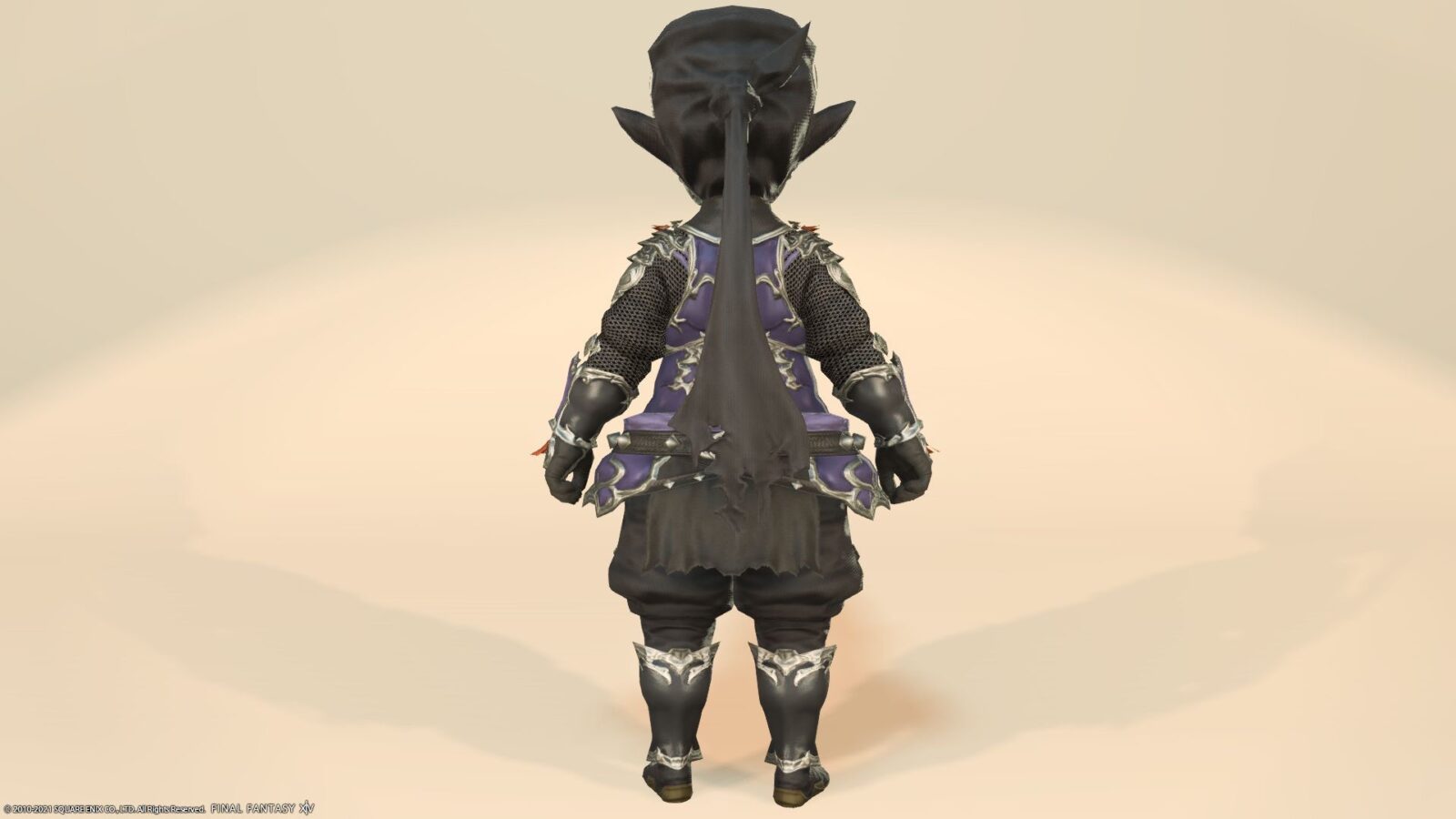 Ninja AF1 equipment "Ninja" series
This "Ninja" series should be gathered if you clear the Ninja Lv50 Job Quest.
By the way, Norirow-san, I have something to say to you …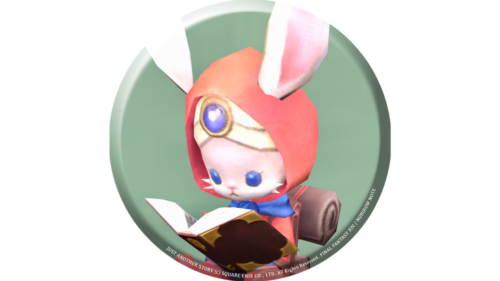 namingway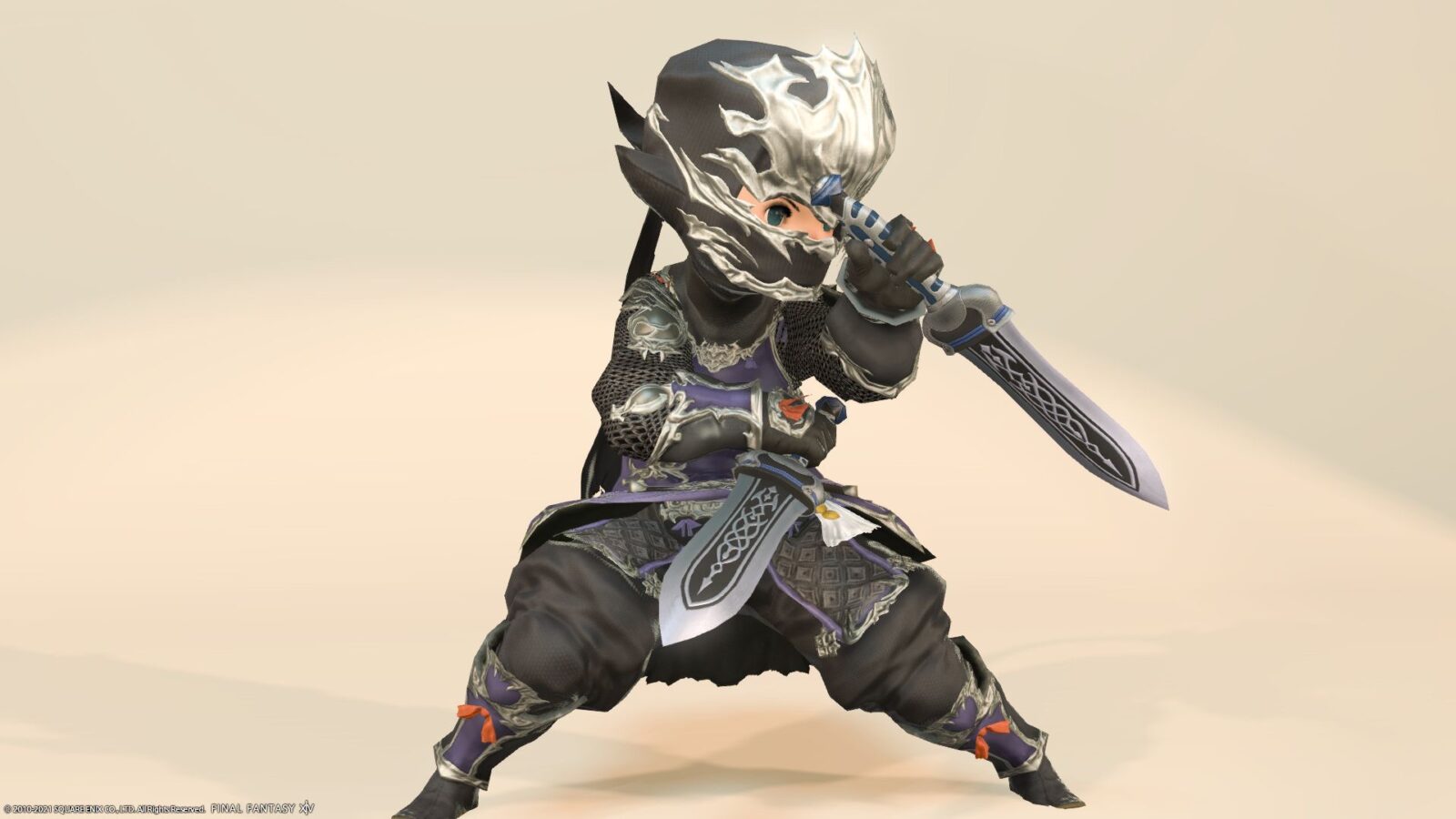 It doesn't look good on you.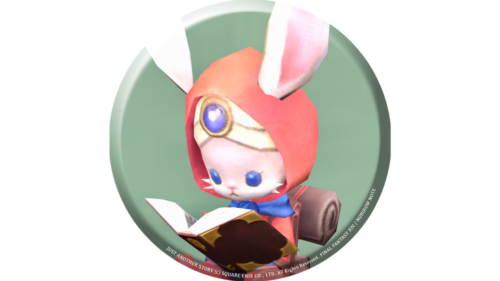 namingway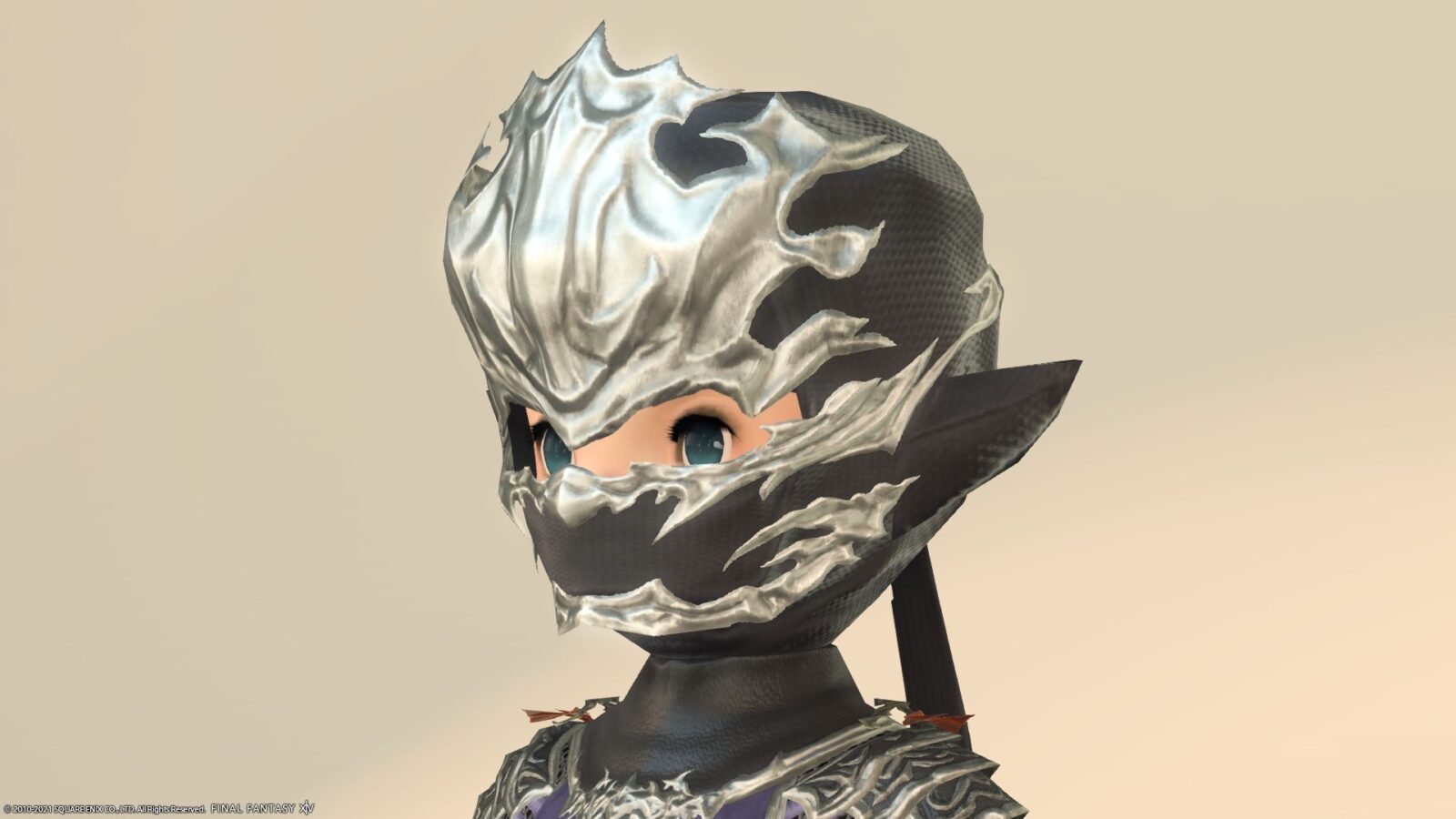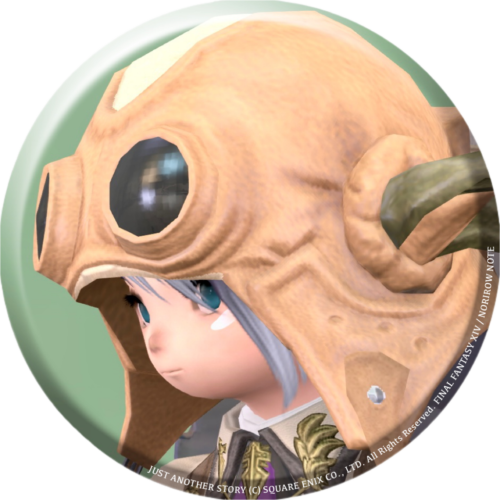 norirow
Maybe … I don't think it suits me with my head equipment … I wonder if it doesn't suit me or it makes me feel a little humorous …
Lalafell head too big problem.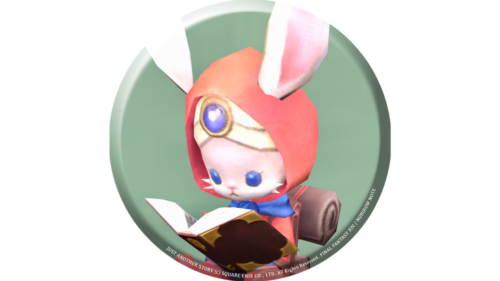 namingway
In addition, this head equipment has a long decoration on the back. I'm sure it's a ninja, so I'll give you a special training to run fast so as not to rub it on the ground …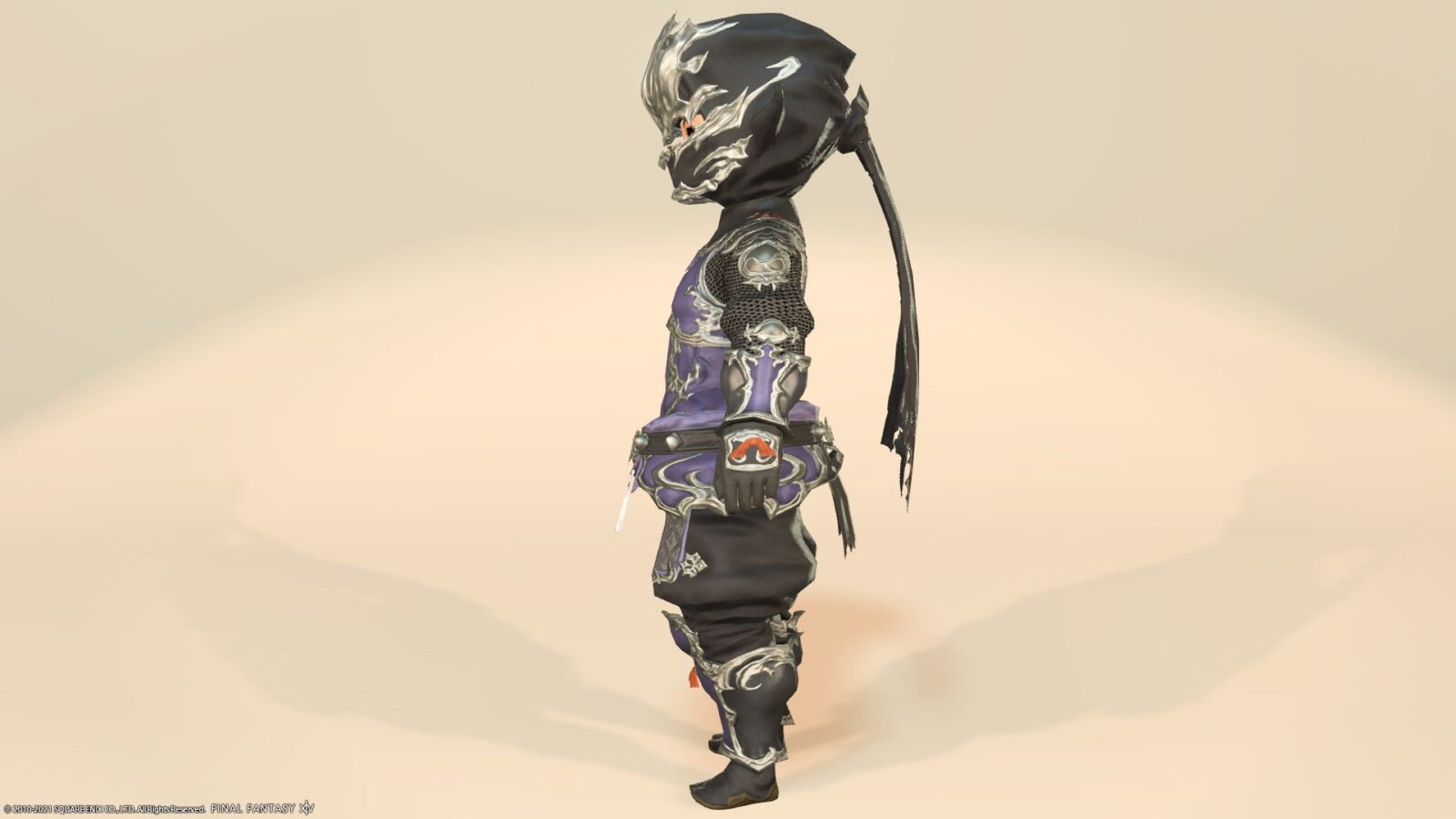 It's not long enough to touch the ground from the beginning, right?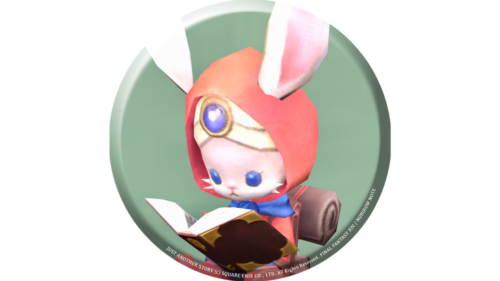 namingway
If you remove the head equipment, it looks like a ninja. (maybe)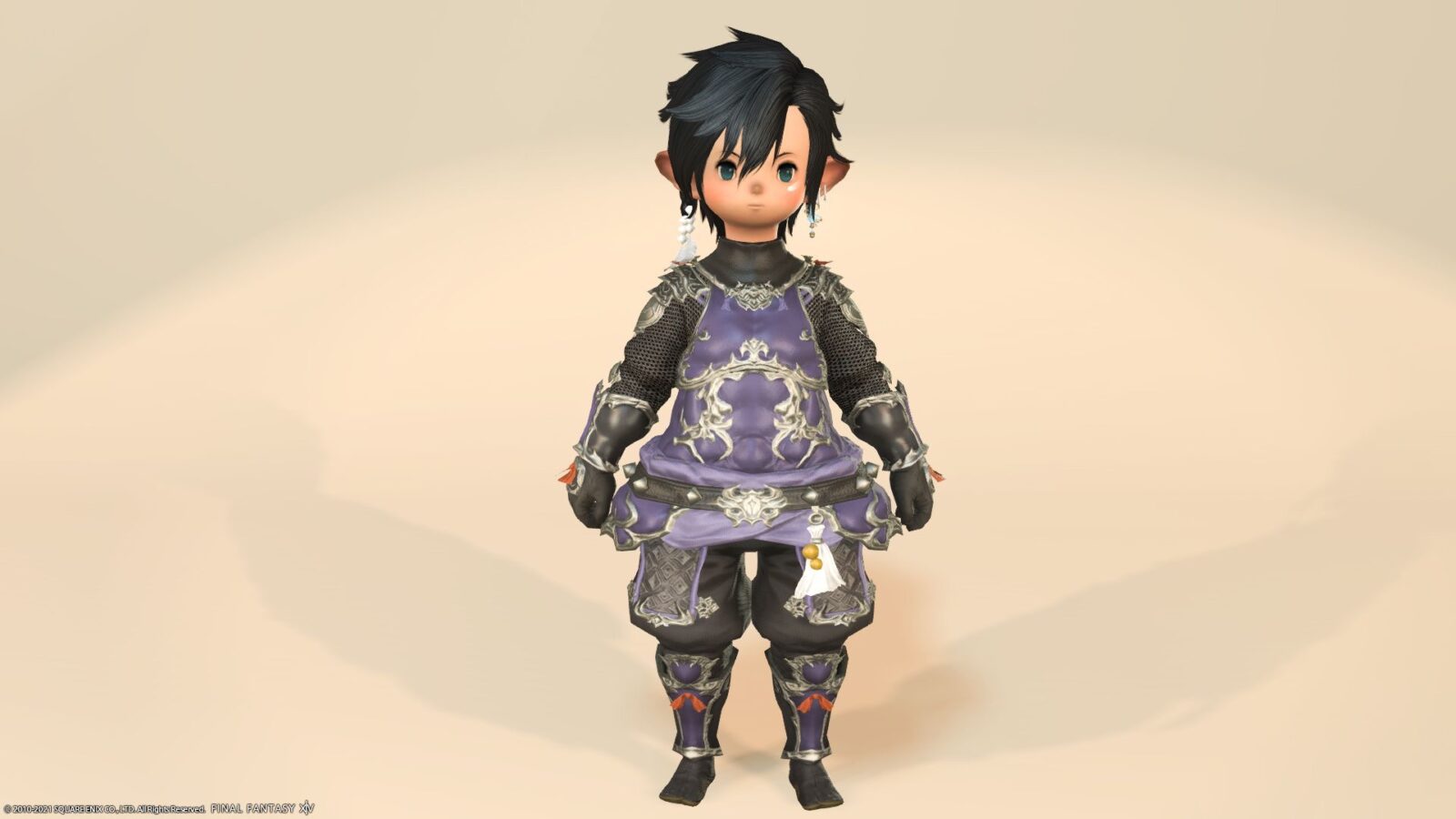 The torso equipment is a stiff armor, and it is designed to fit the body shape. Abdominal muscles are perfect.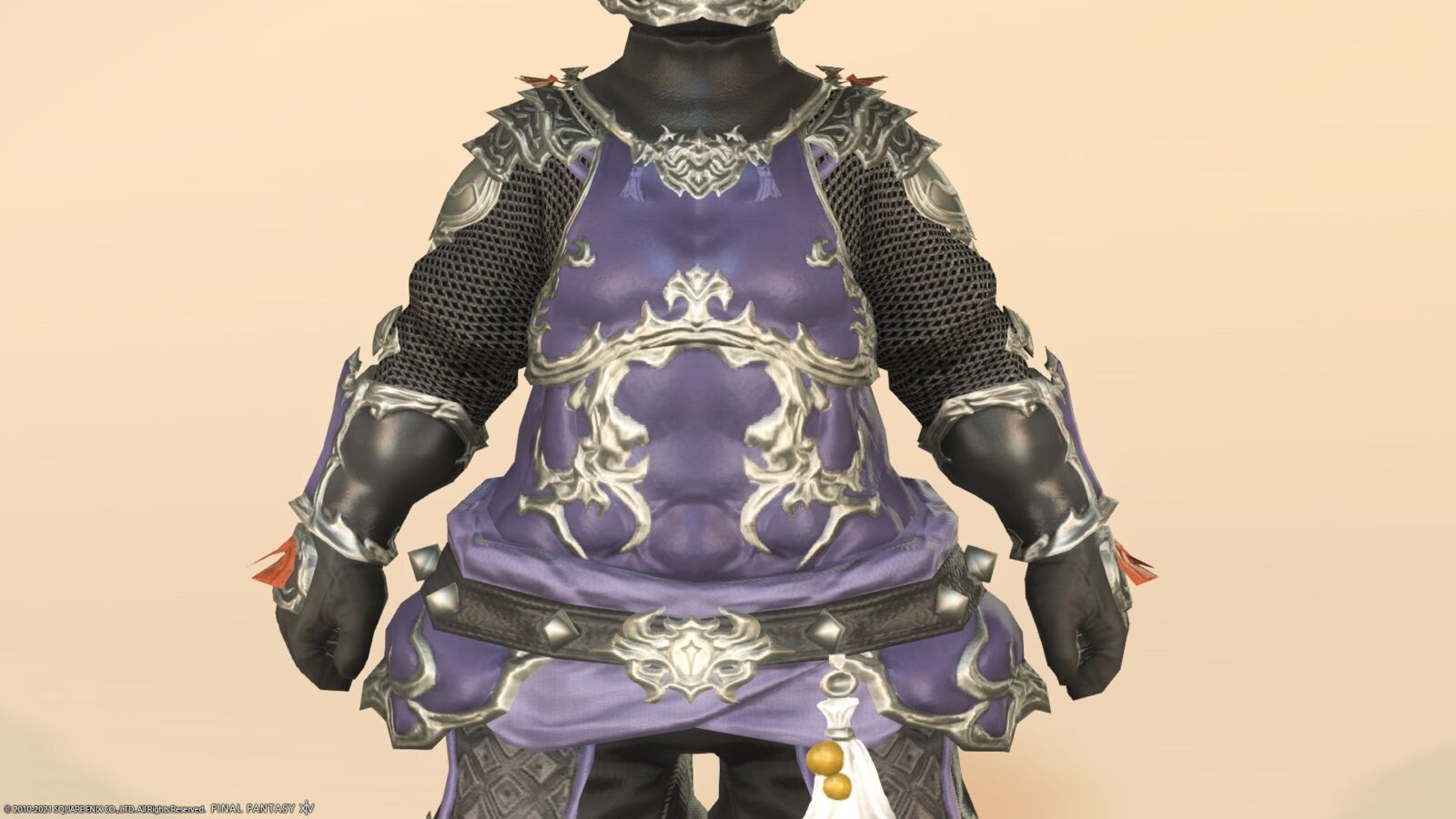 Lalafell doesn't have abs, right?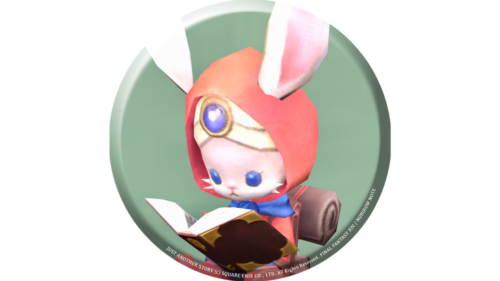 namingway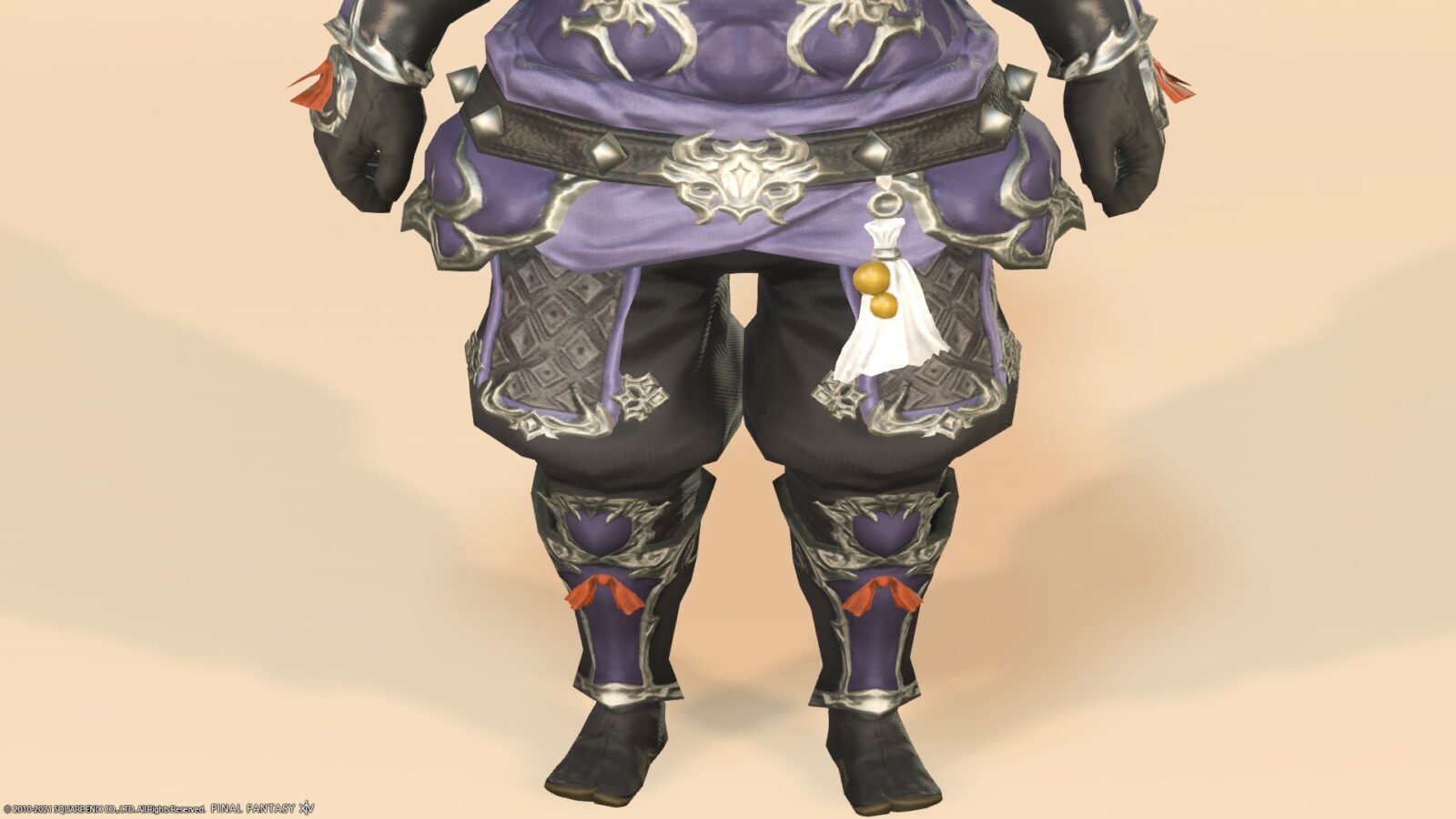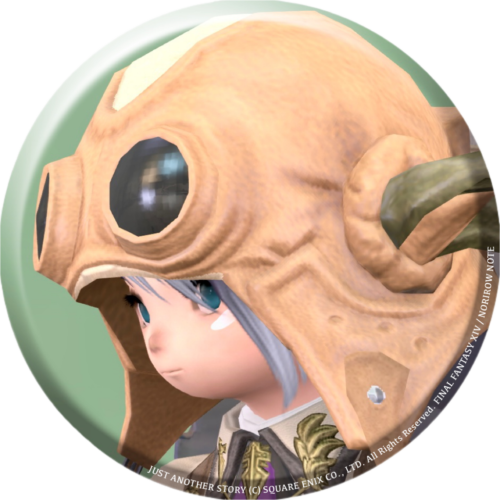 norirow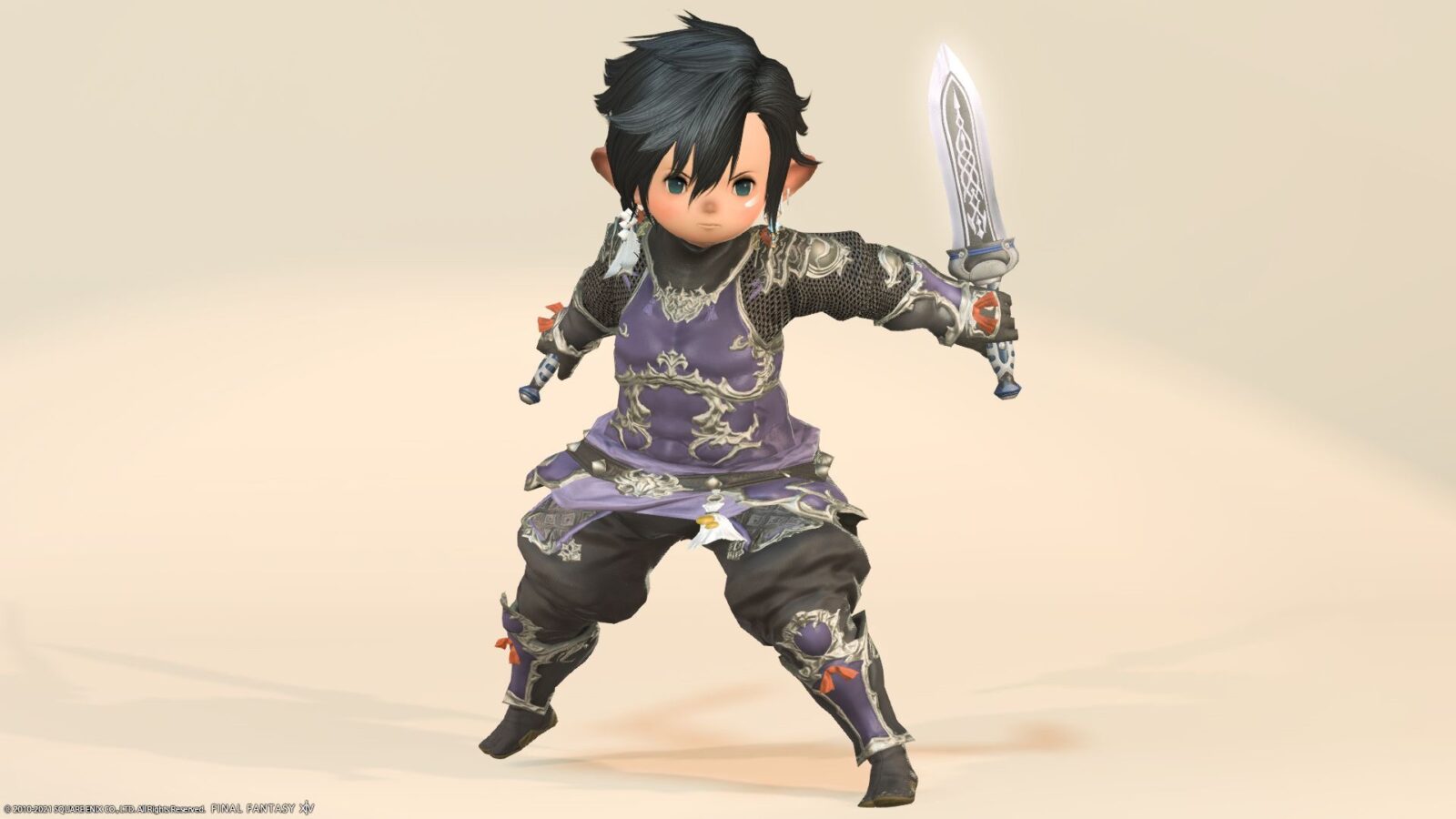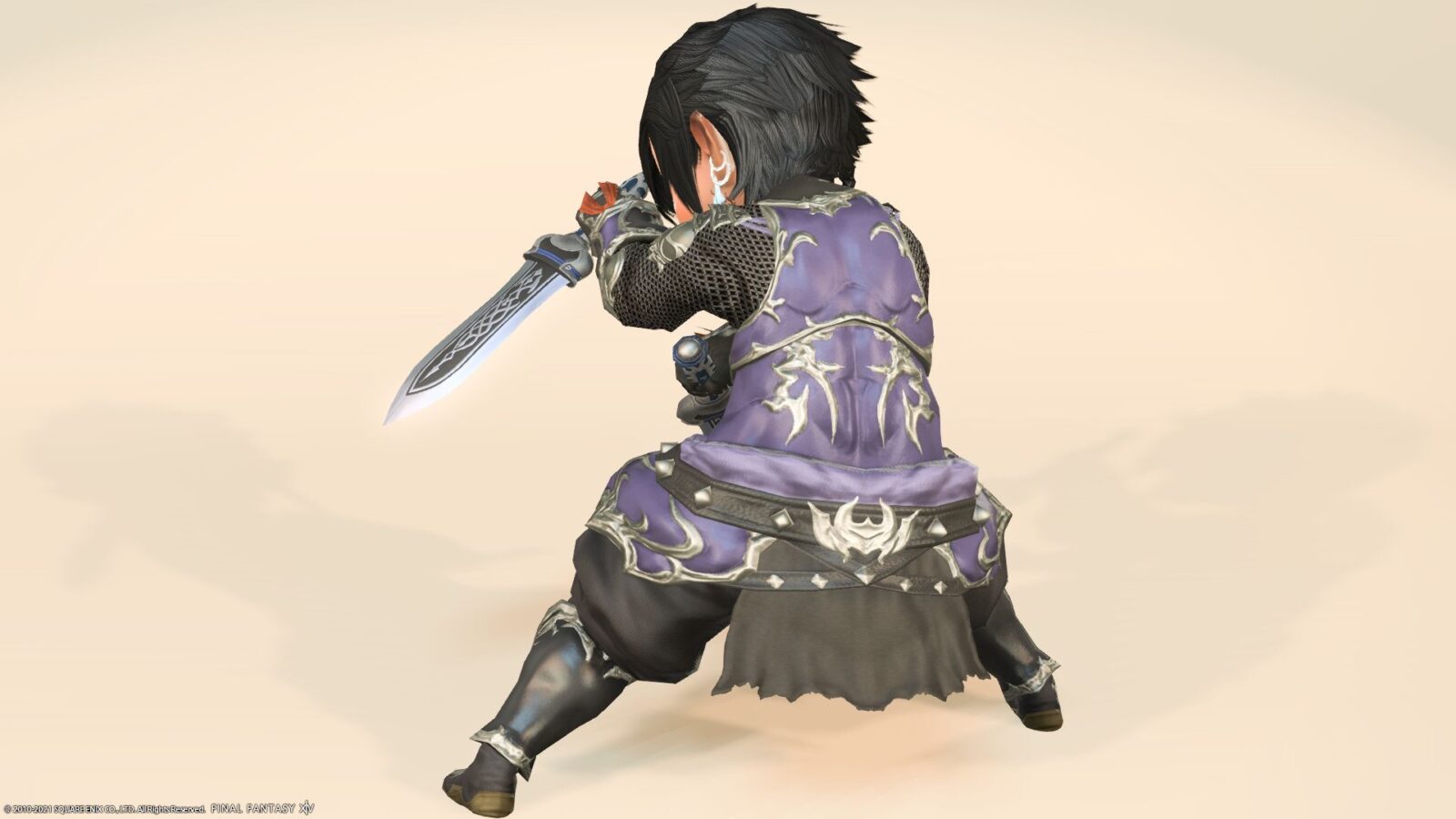 And although this "Ninja" series itself cannot be dyed, if you bring Ninja Garb Augmentation to Mr. Kakalan of Mor Dhona, you will be able to evolve and dye it.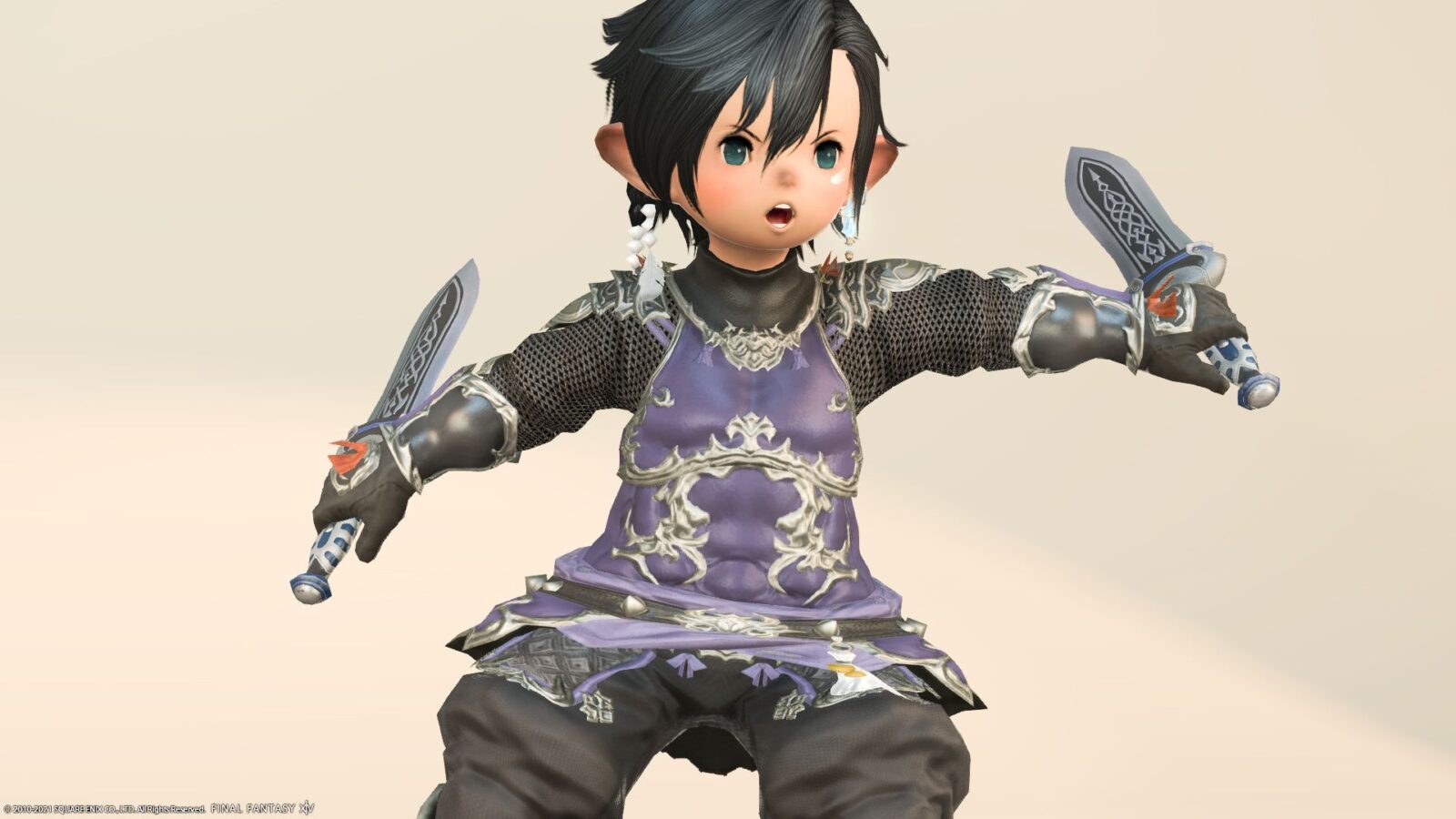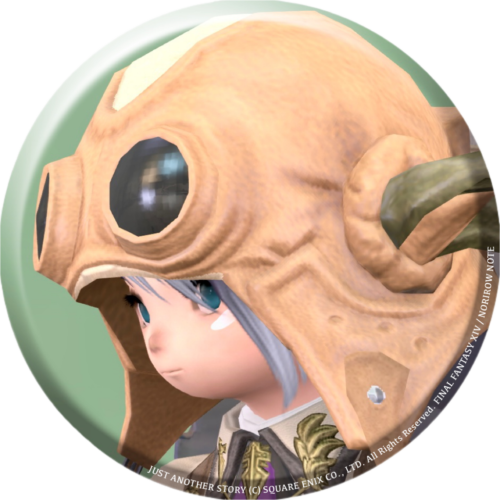 norirow
Ninja is the strongest job since ancient times, so I'm very happy to be a ninja like this.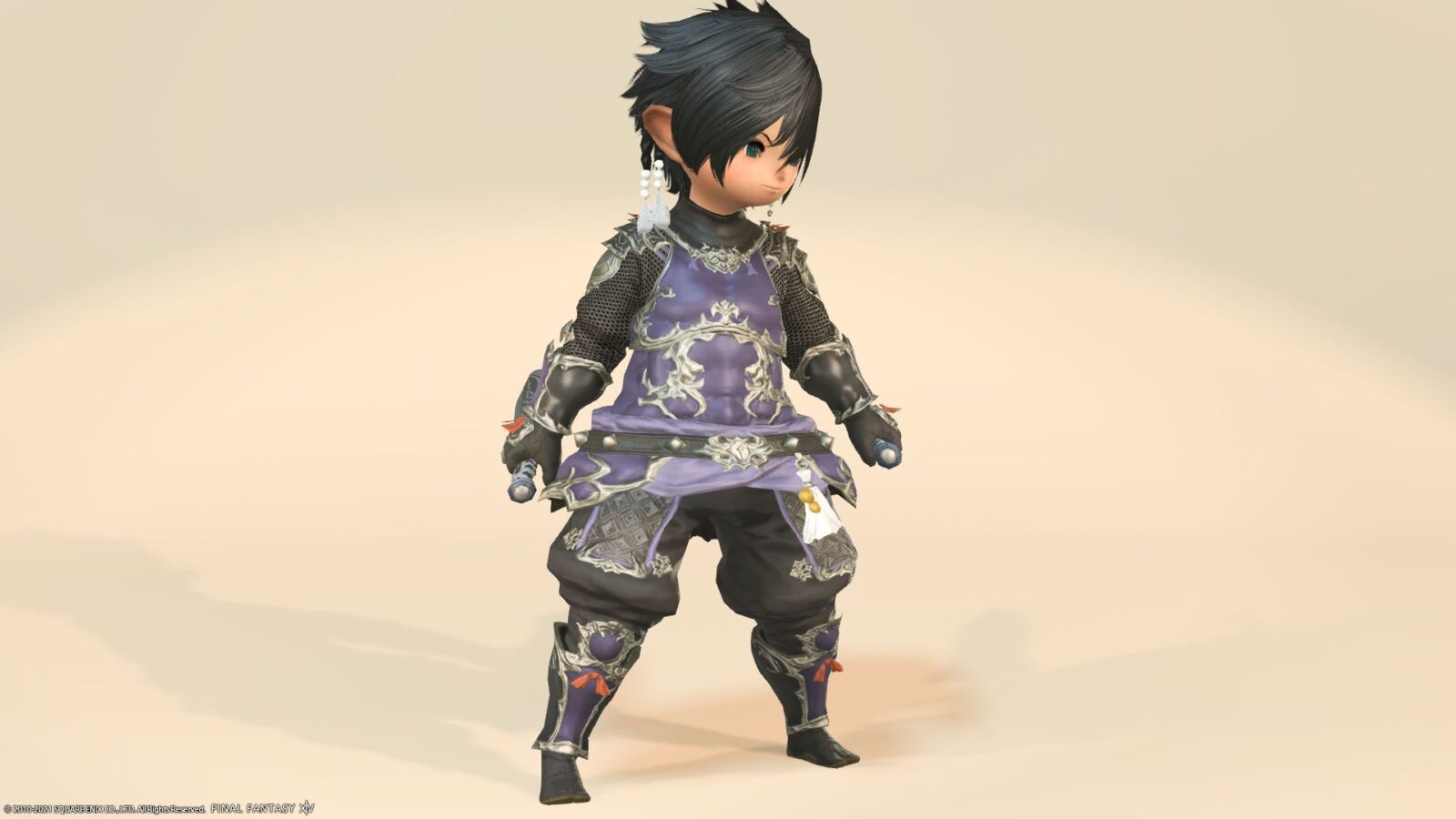 It doesn't suit you, right?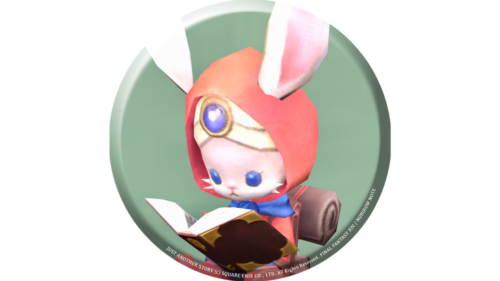 namingway
So it was a record of the Ninja AF1 equipment "Ninja" series.
▼ Please check the video for the movement of the fabric!
Related Records
Ninja's successive AF equipment