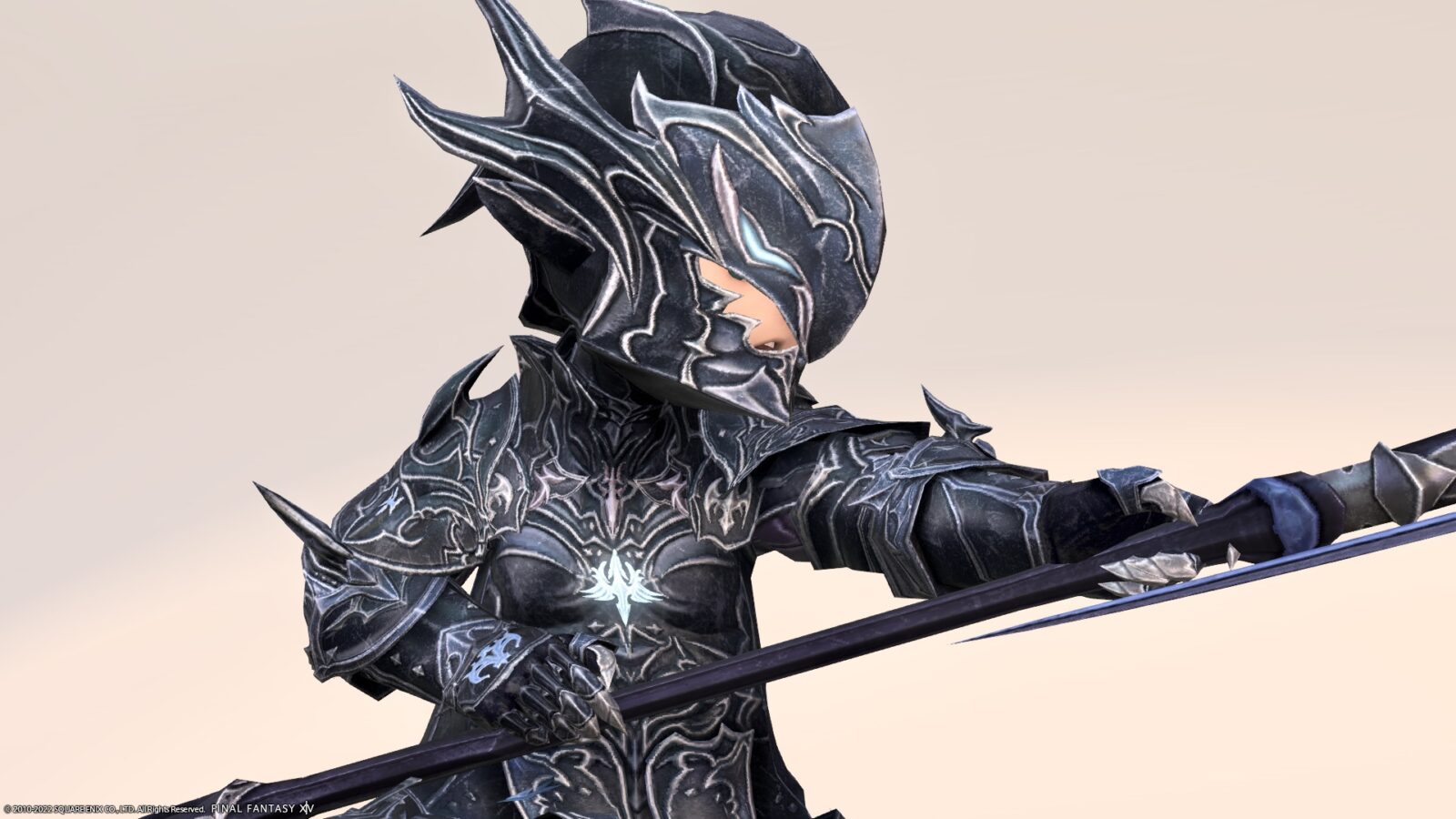 This is a record of the Dragoon AF5 (Lv89) equipped "Tiamat" series.
※ AF5 equipment is an abbreviation for Lv89 artifact equipment, which means "special equipment unique to each job". The artifact equipment is a milestone and a special outfit with a fairly elaborate design. (AF5 is a costume for Endwalker)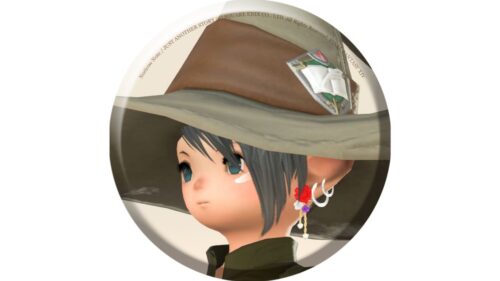 norirow
Wow, it may be the smartest and coolest dragoon AF ever!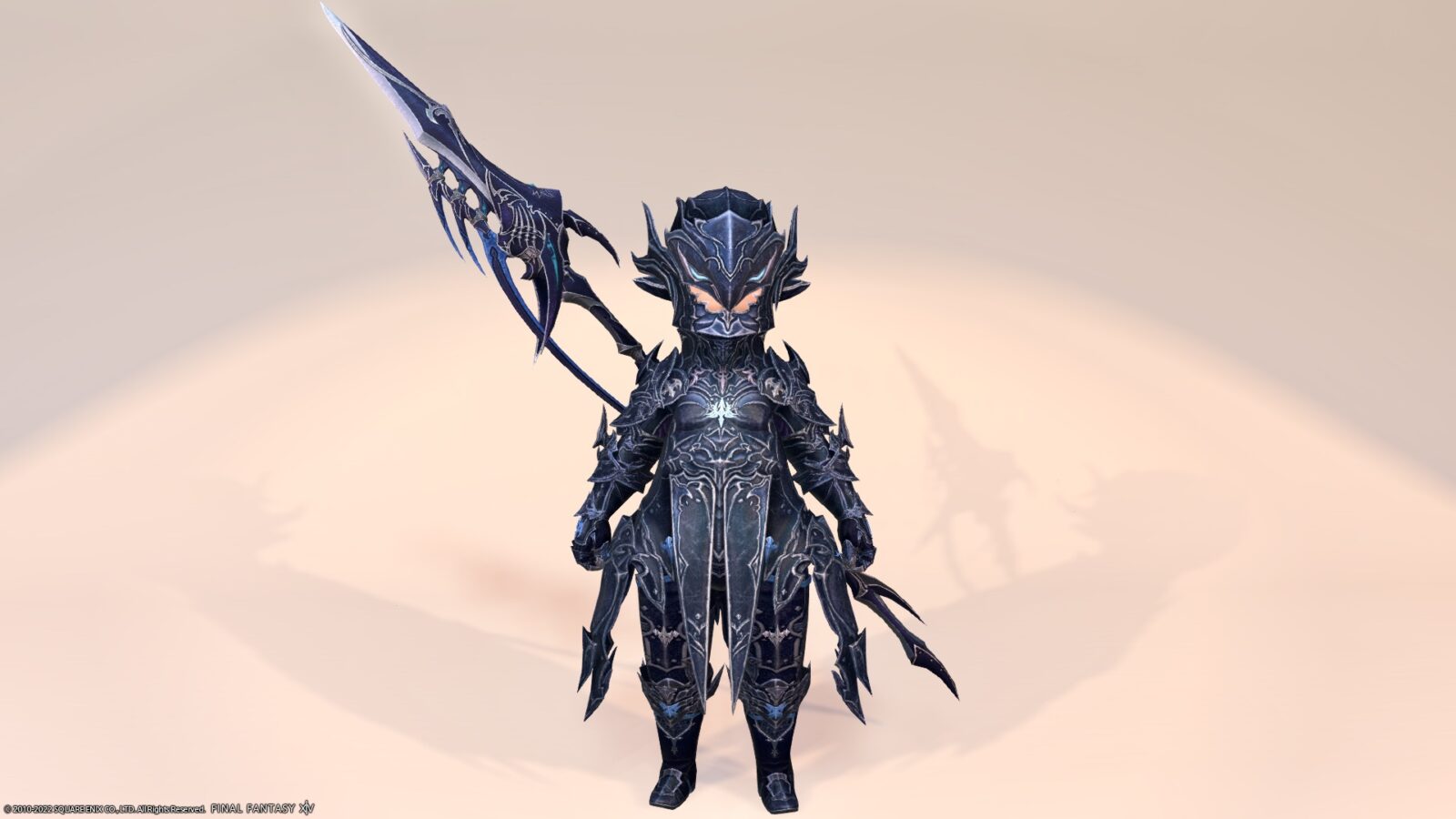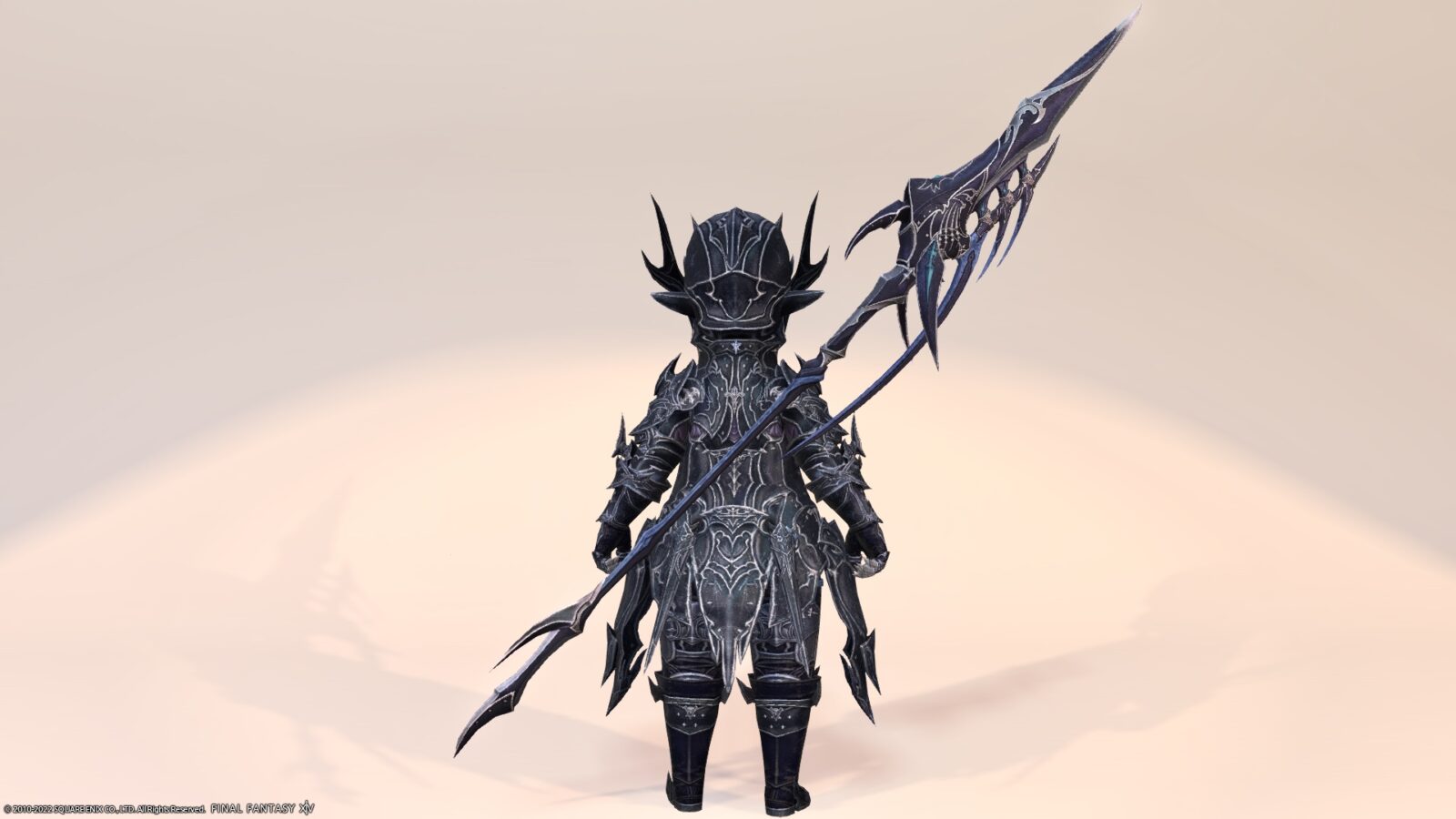 It's a pretty slender armor, isn't it?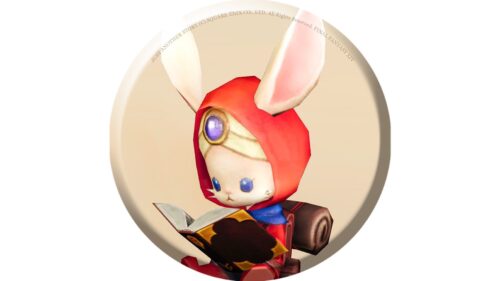 namingway
Dragoon AF5 equipment
These should be available somewhere as you progress through the Endwalker story.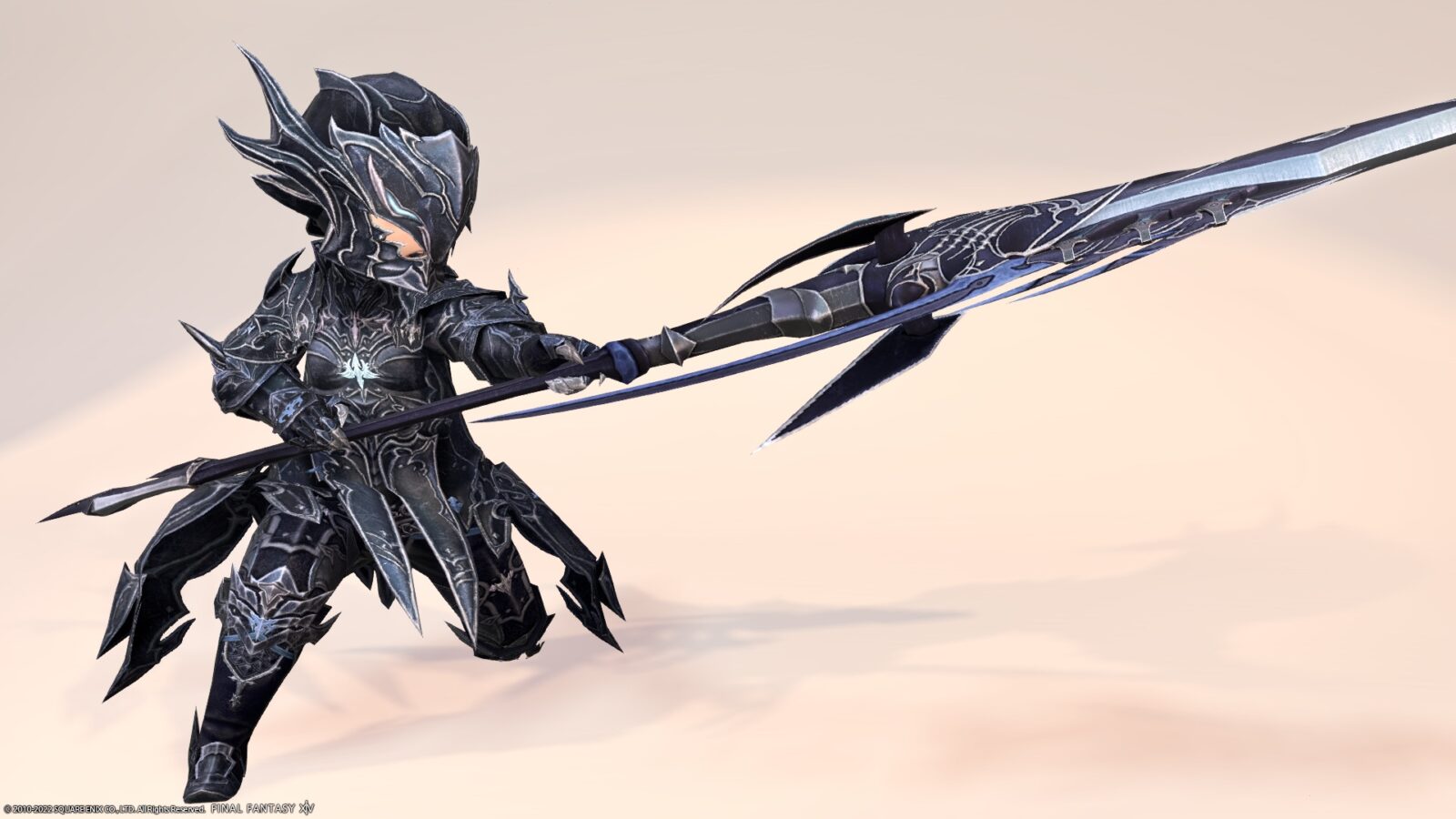 The head equipment is a full-face helmet with a slightly visible face.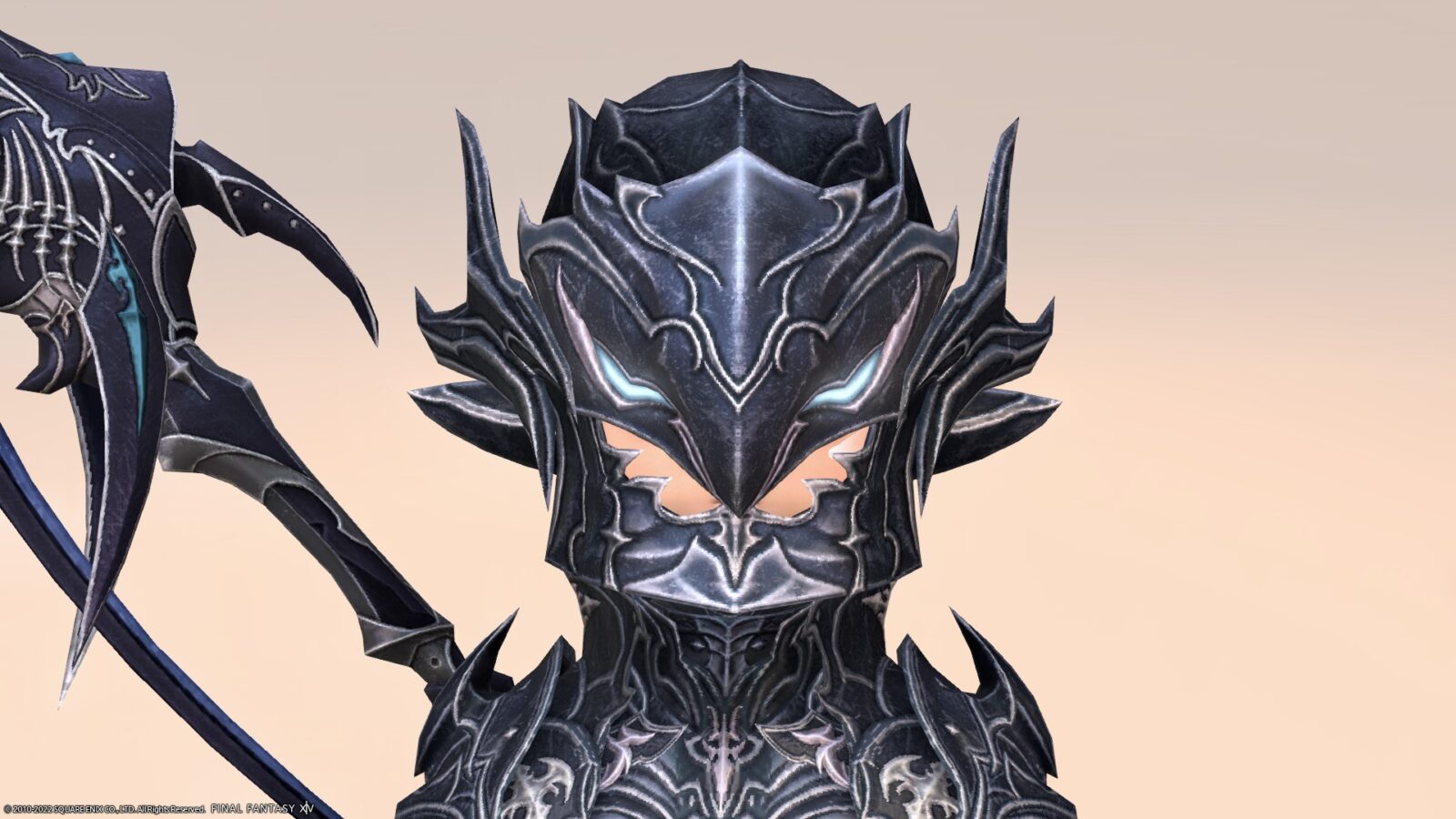 I can see my eyes a little under the dragon's eyes.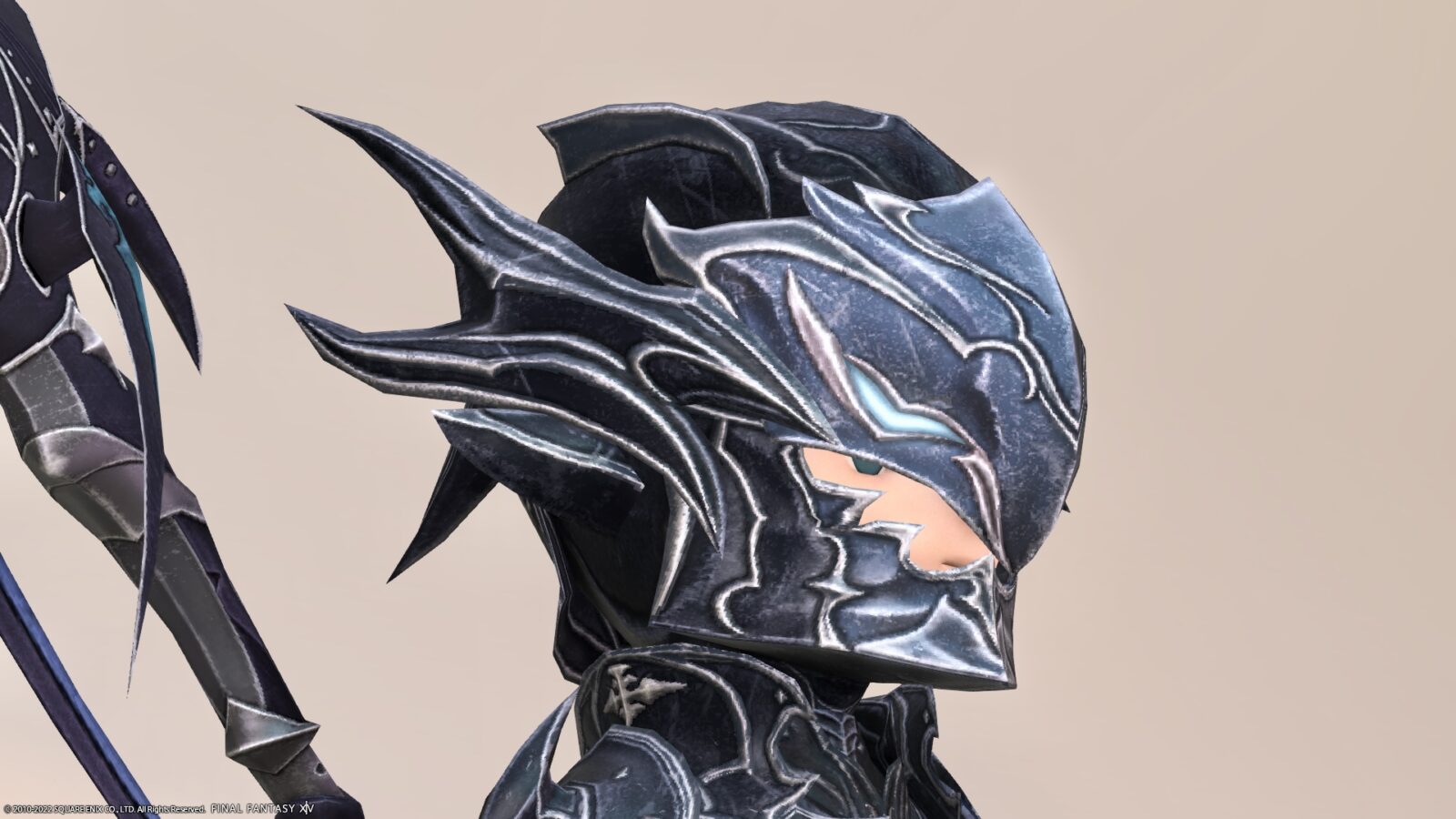 It is also possible to open and close the face guard.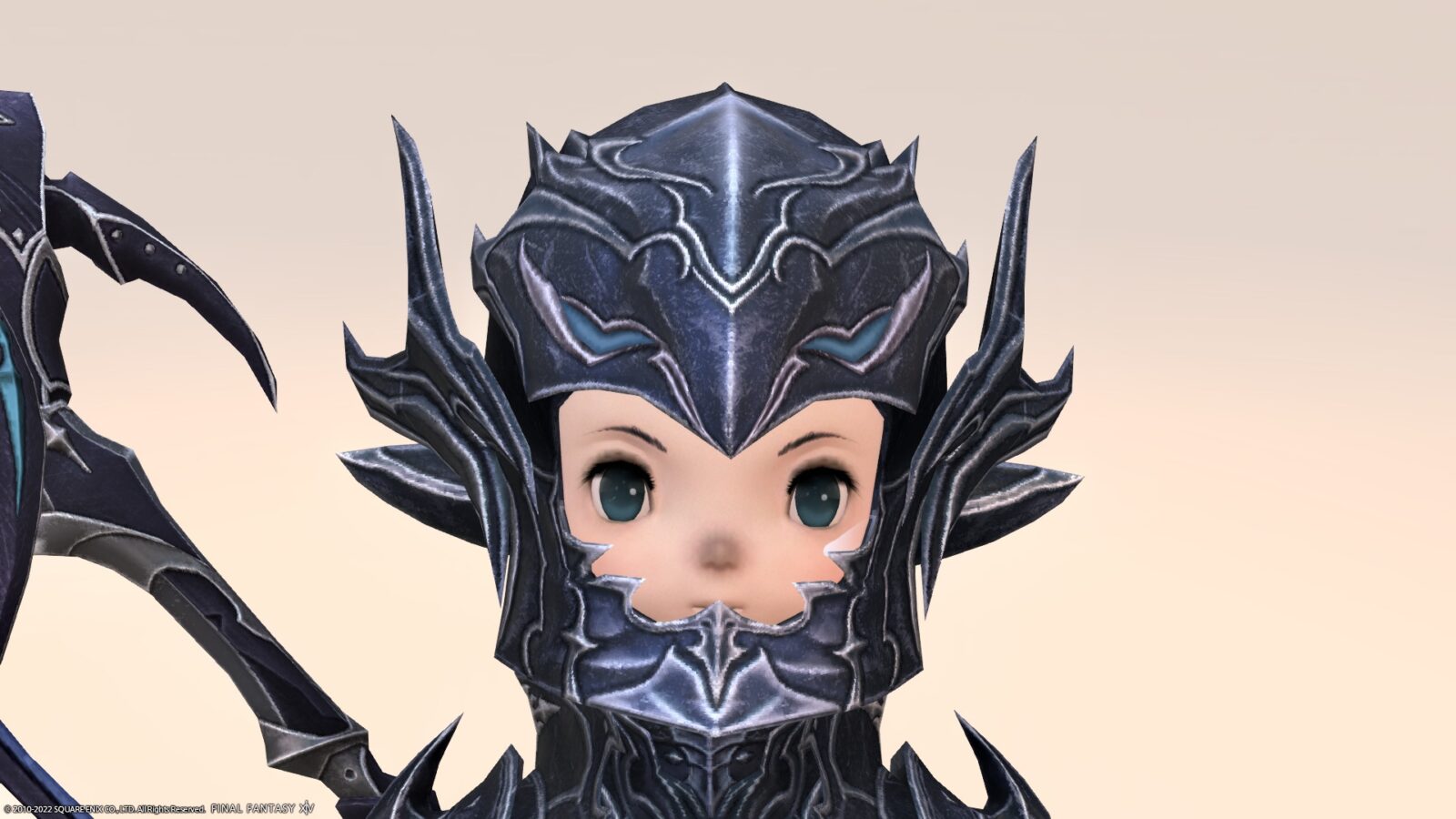 In your case, this is the one you should never open.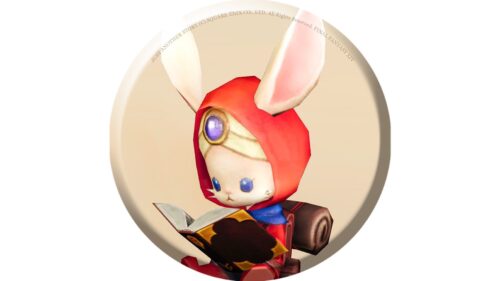 namingway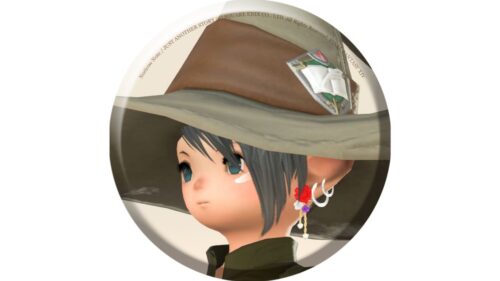 norirow
The torso equipment is a slender armor with a complicated pattern engraved on it.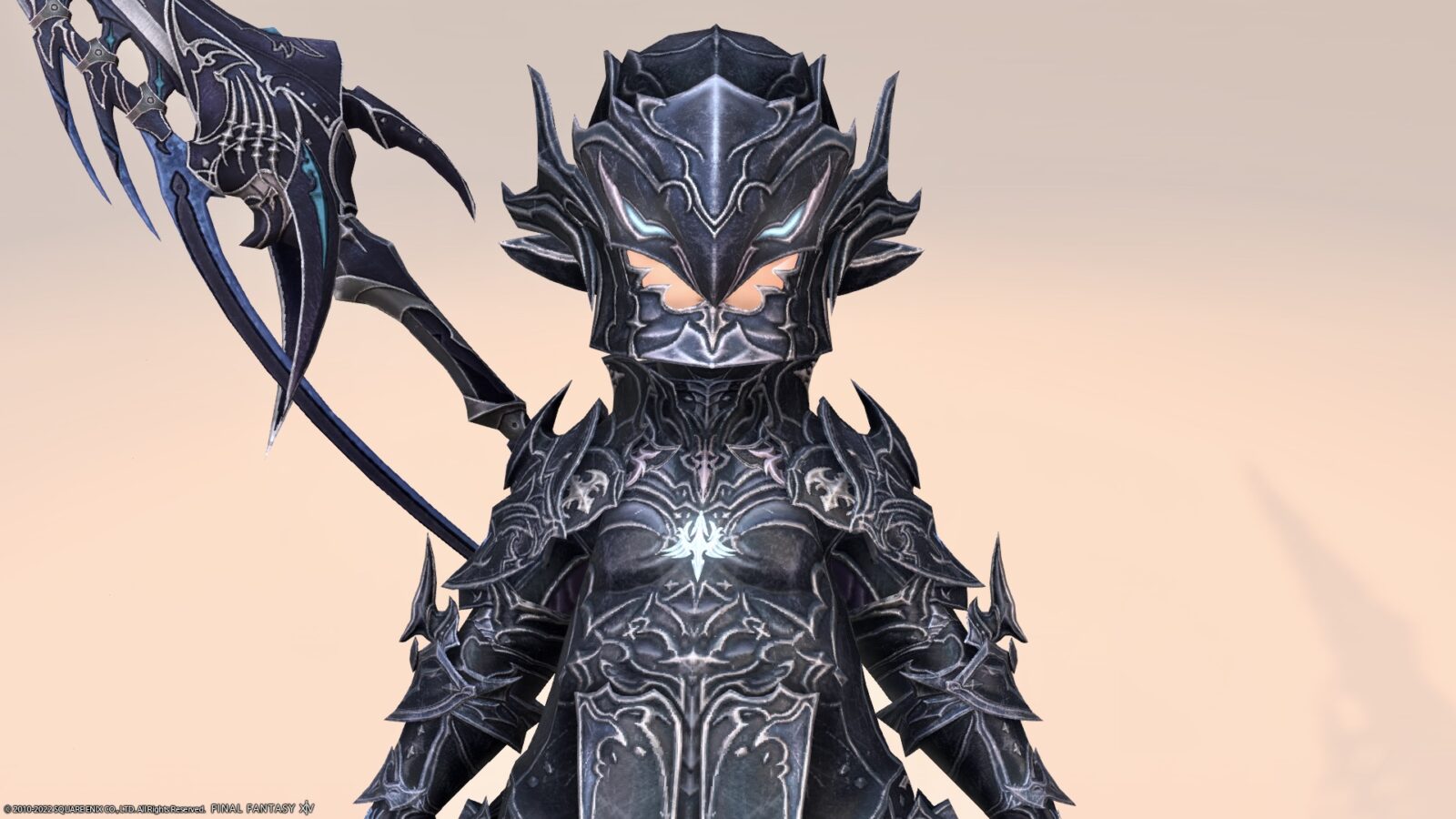 I feel that the design is somewhat like AF1.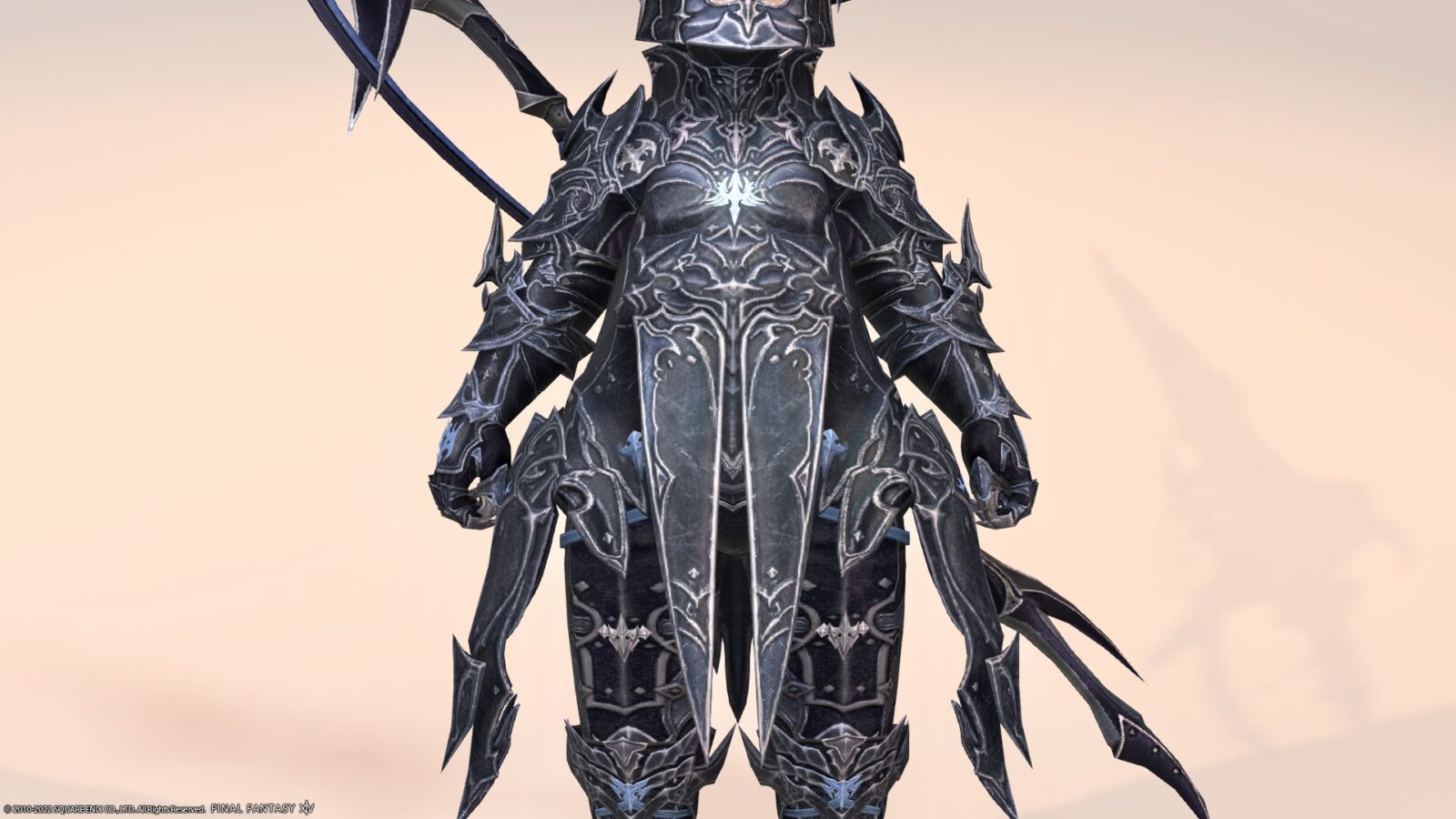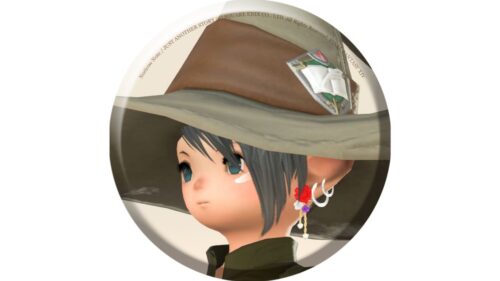 norirow
I feel that many AF5 equipment have a "return to origin" design ♪
It is characterized by many spiky parts and long fingernails.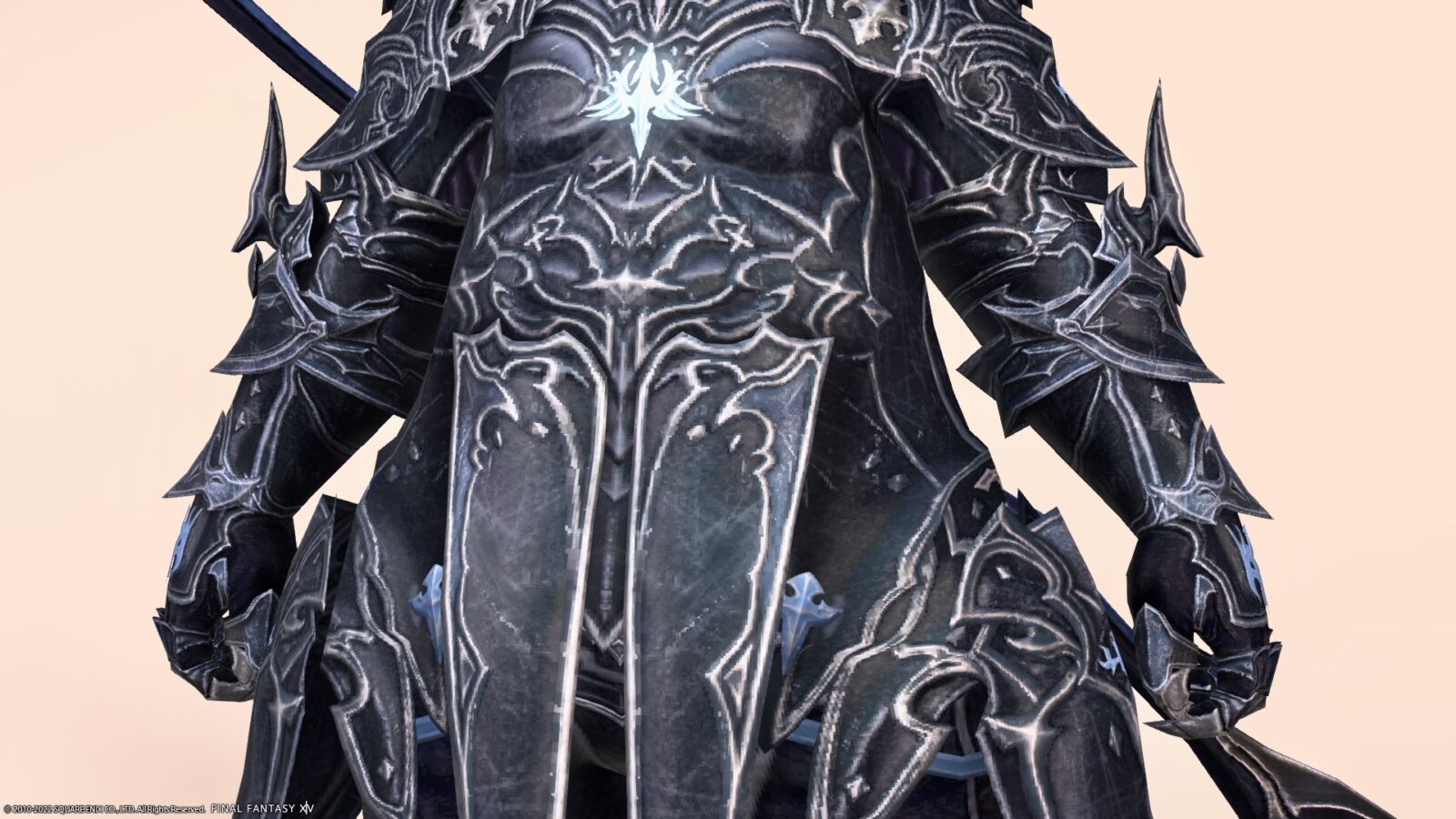 At first glance, this looks like hard armor, but when you look at how it moves, it may be a material that is soft and fits your body and is easy to move.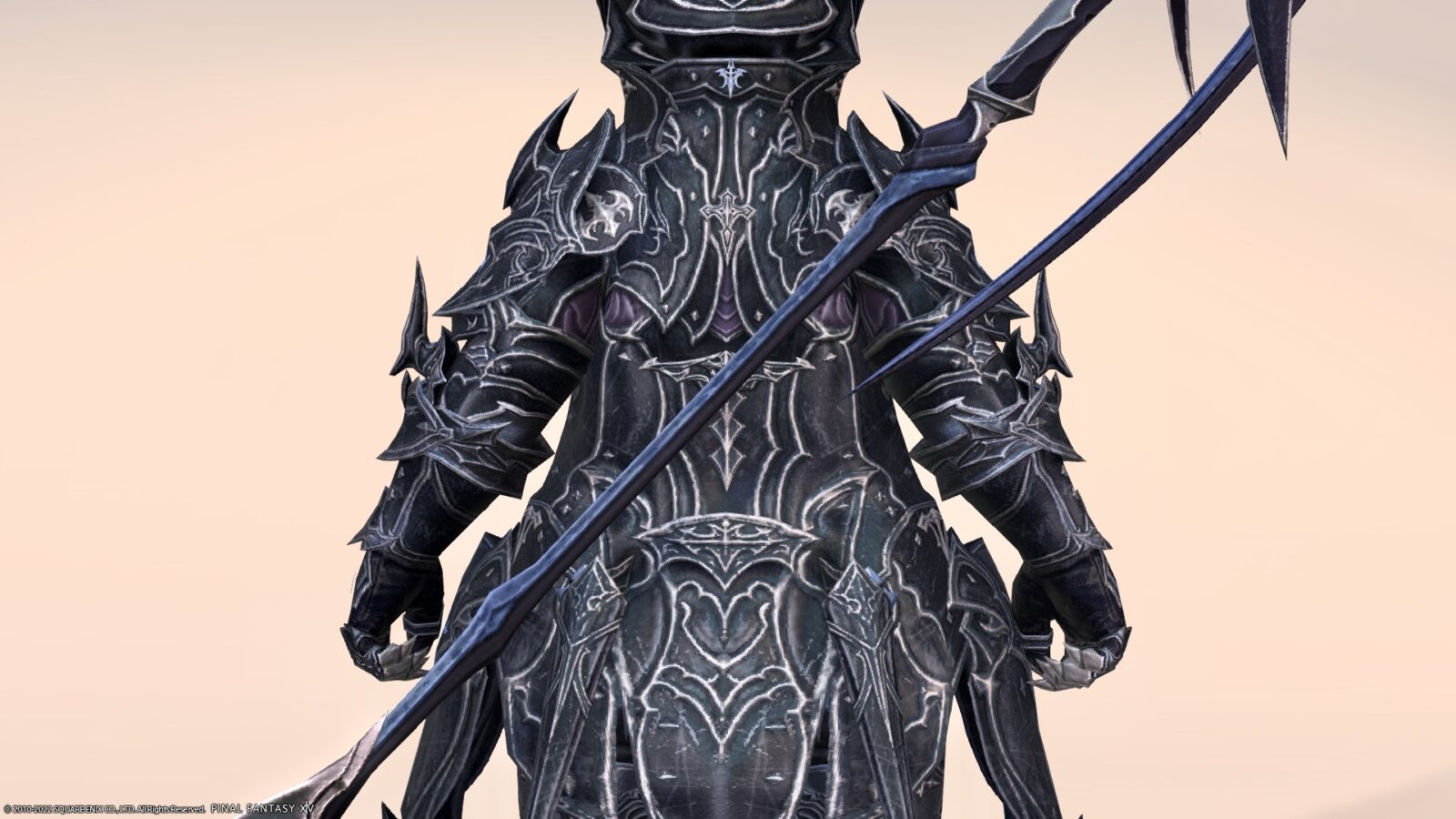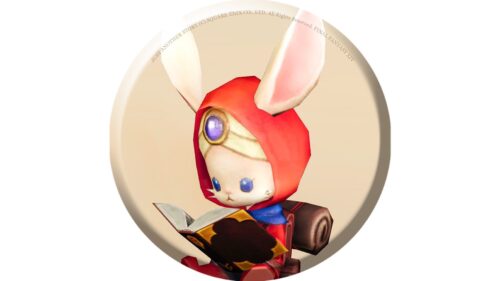 namingway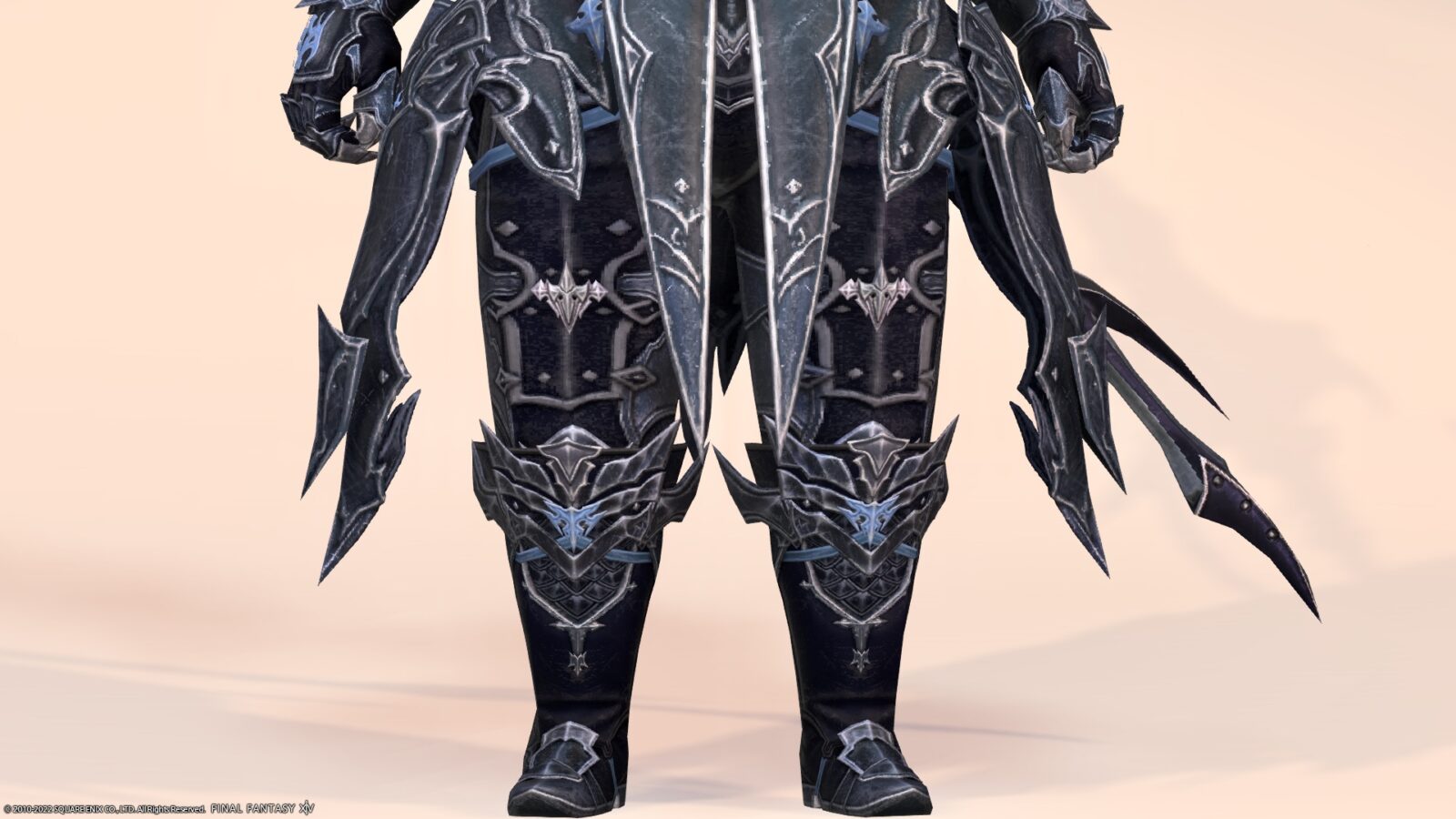 Doesn't it look soft when you look around your waist? Check out the video below to see how it works!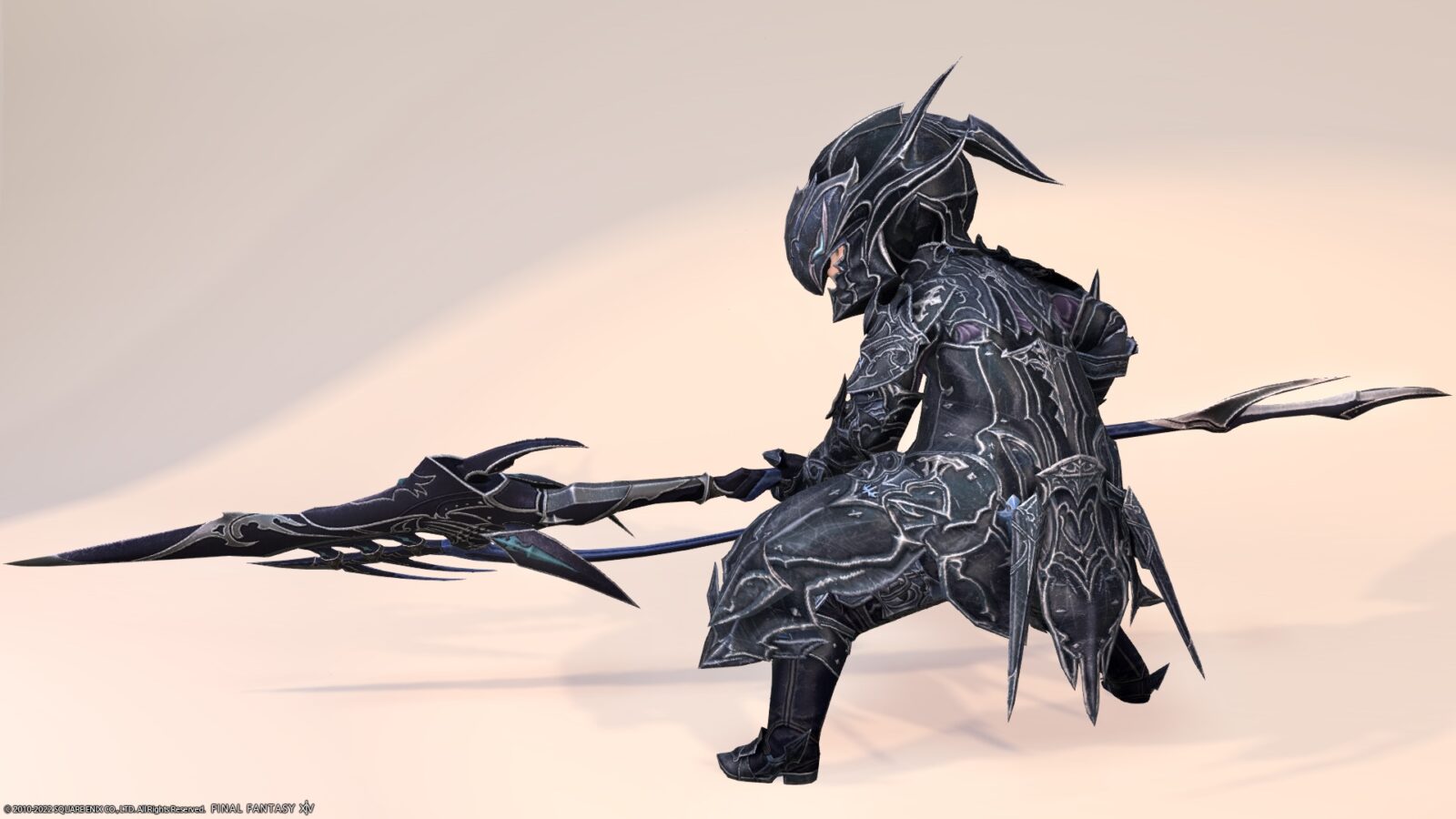 There is no long tail this time, but something like a tail comes out from the head.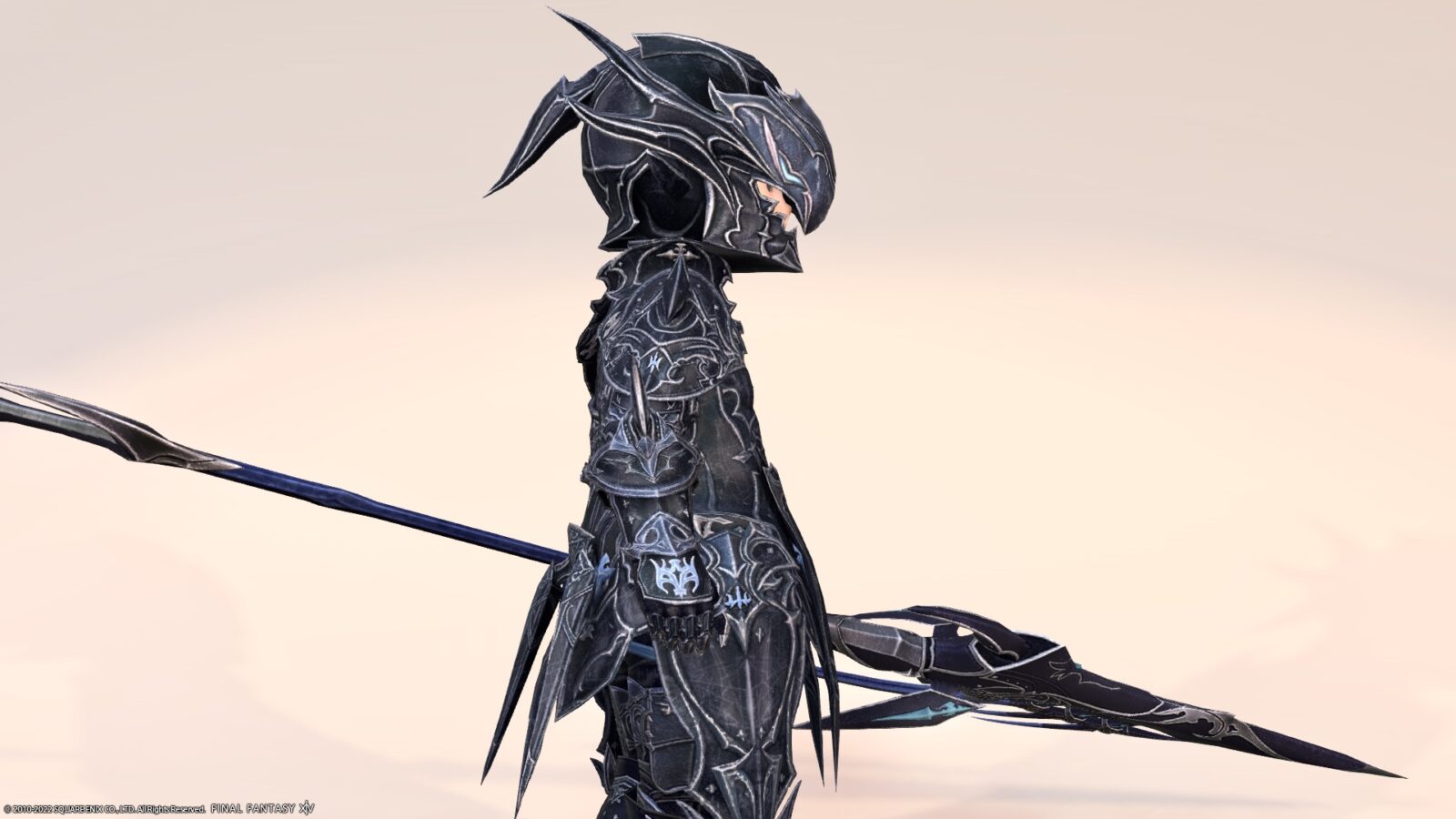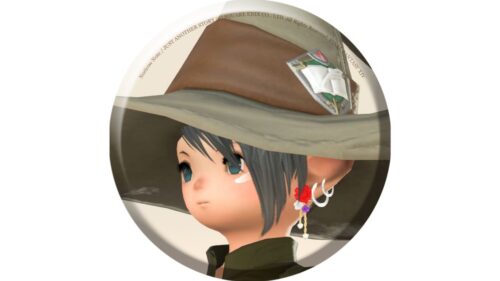 norirow
It's slender and really cool!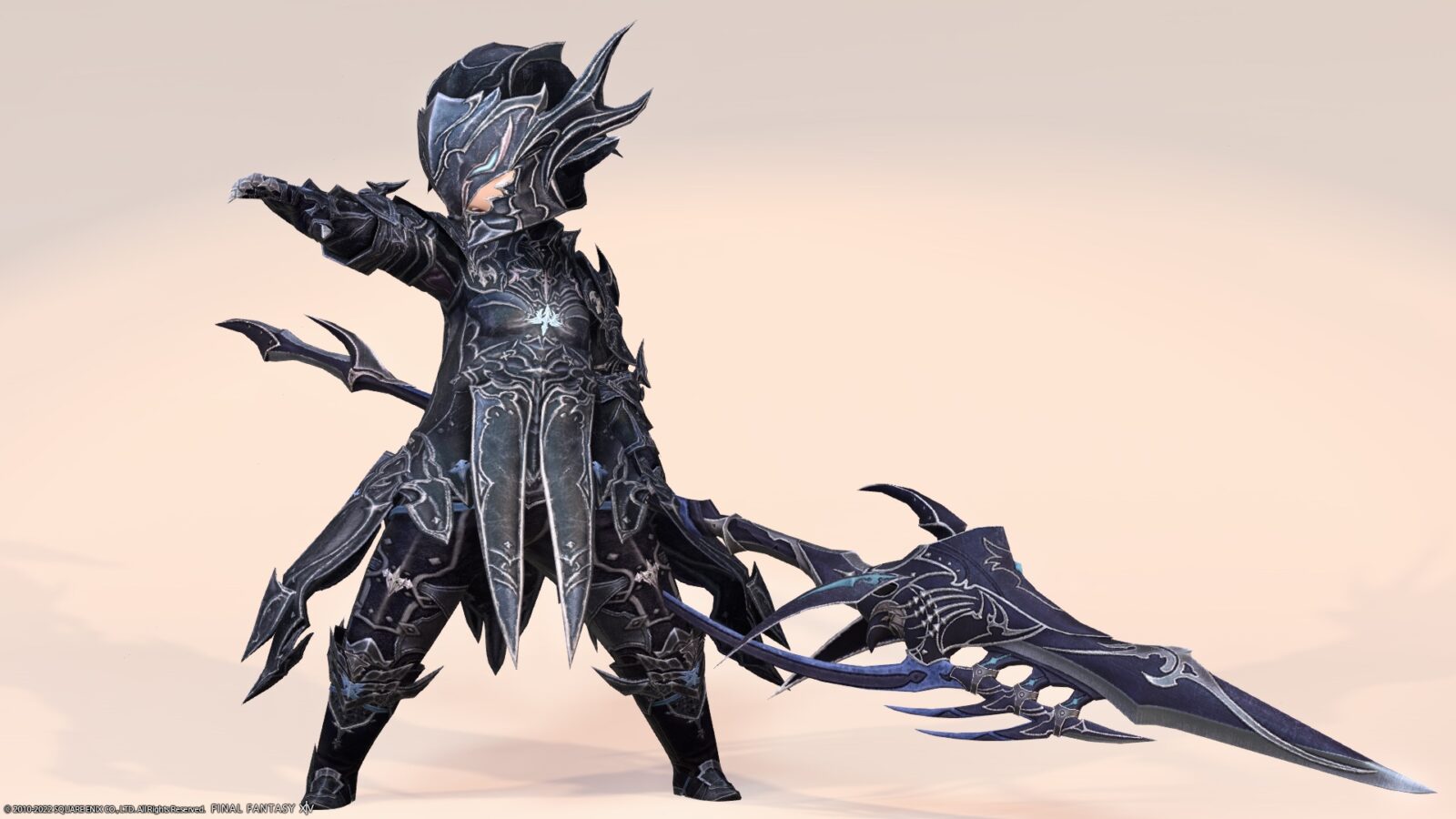 It's cool even if you remove the head equipment!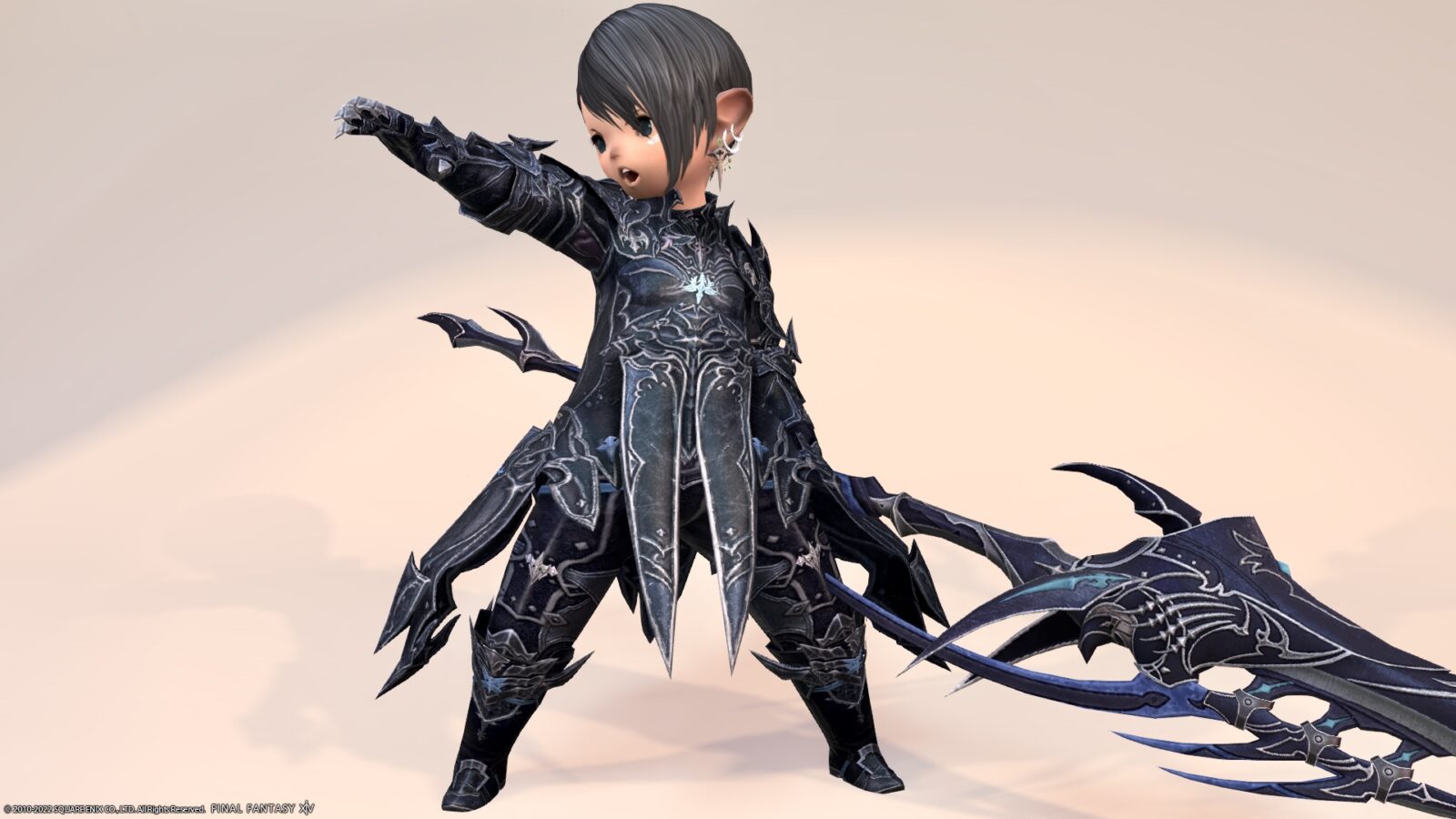 The AF5 weapon "Abel's Lance" also has a cool design that follows the AF1 weapon!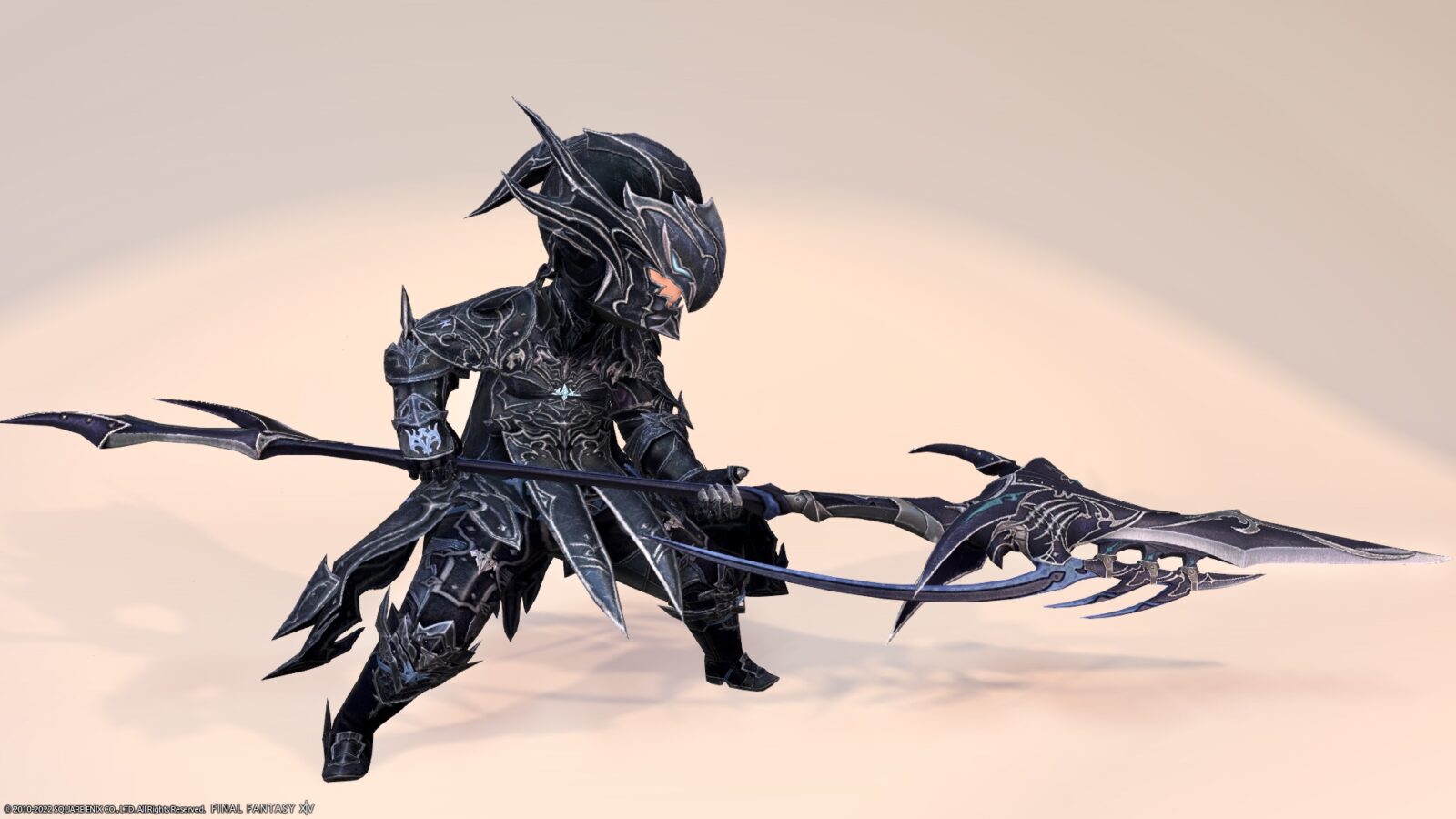 Dyeing pattern
You will be able to dye by clearing the roll quest of the melee job of Endwalker.
Snow White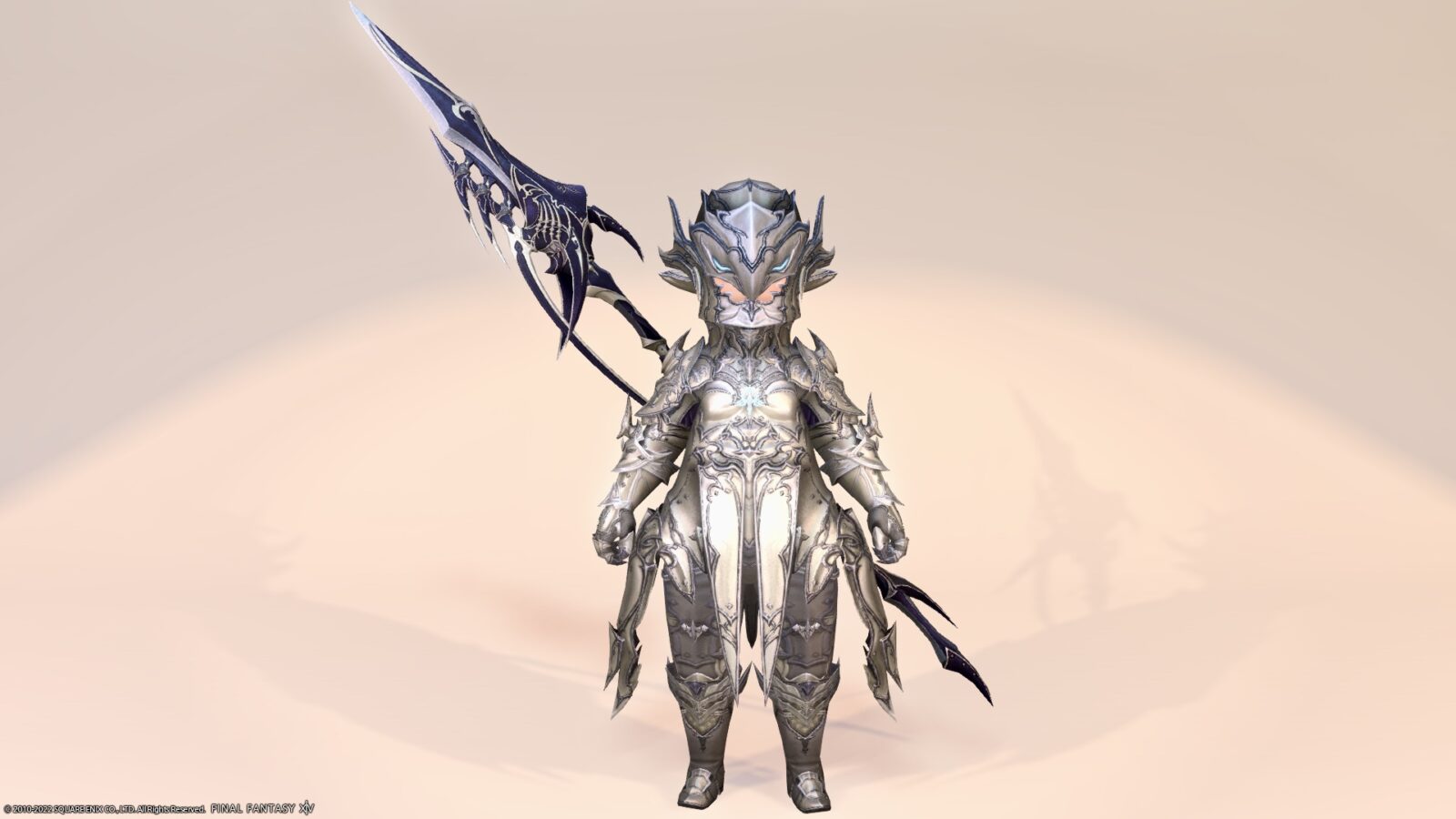 Dalamud Red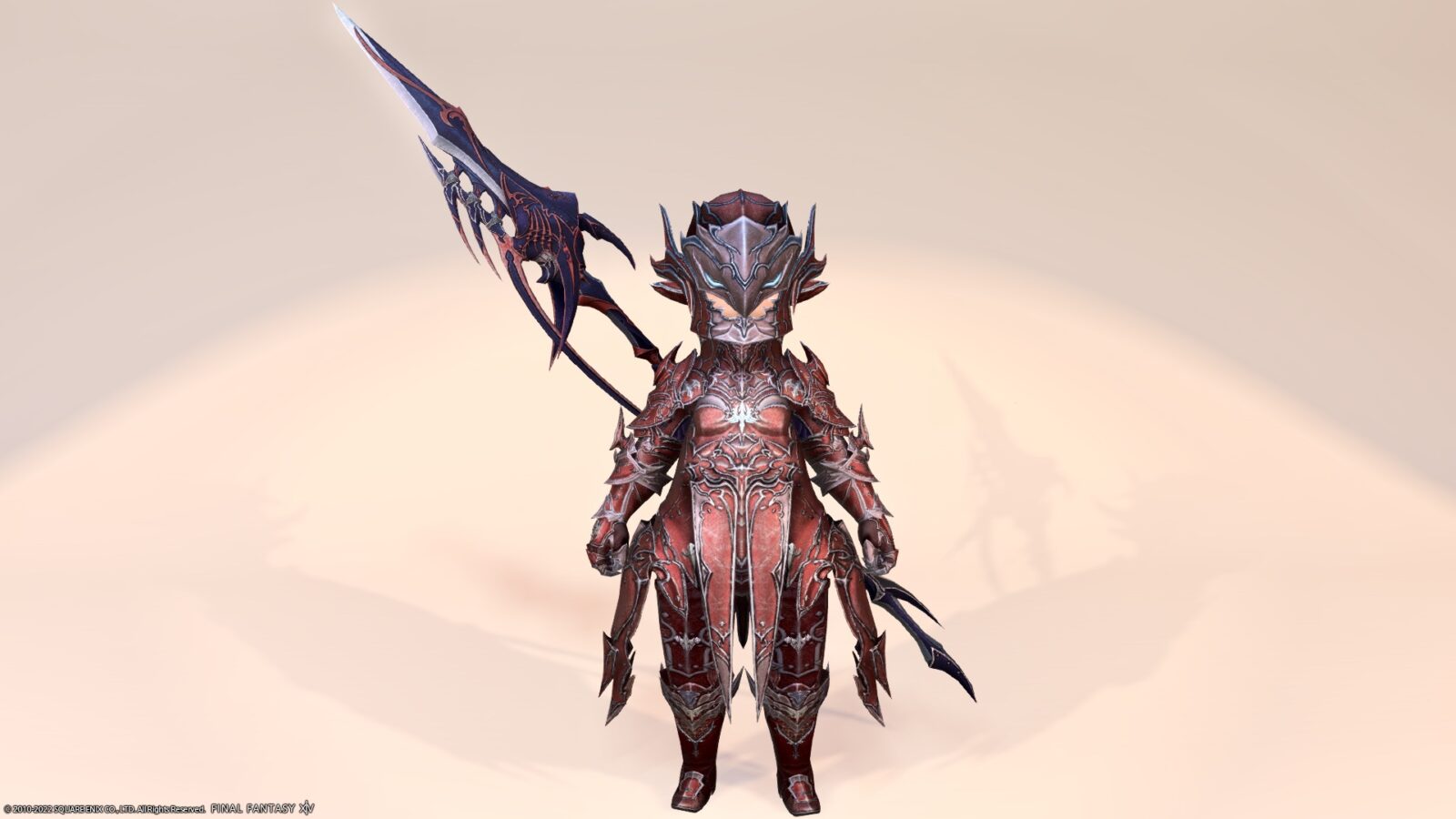 Honey Yellow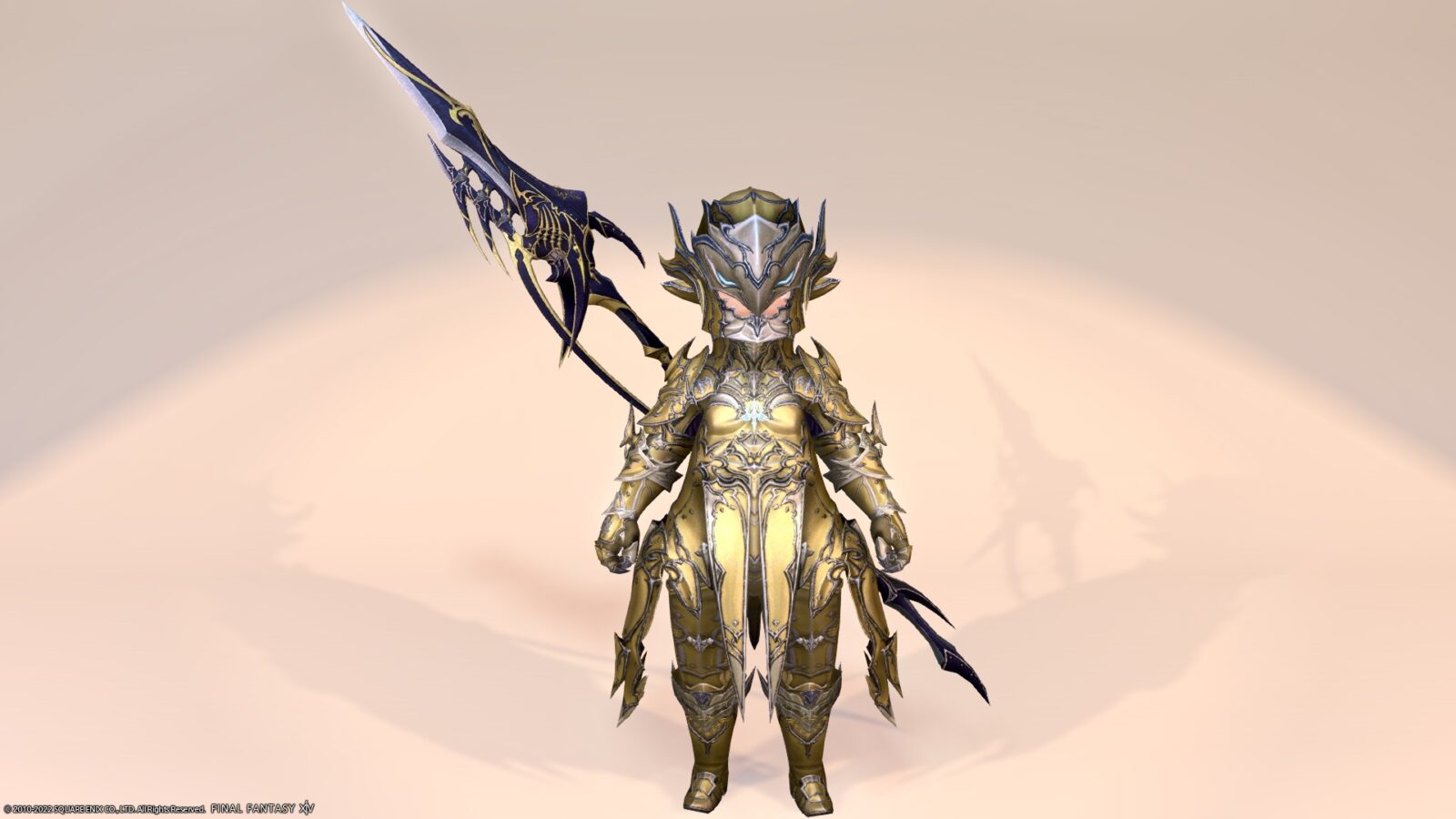 The color of the whole body changes, so you can enjoy your favorite color scheme.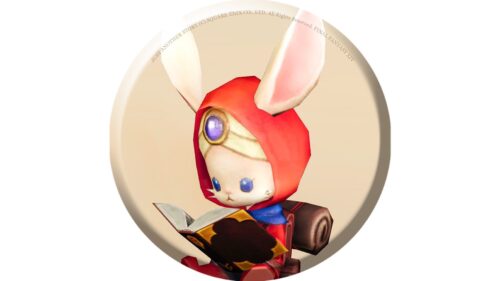 namingway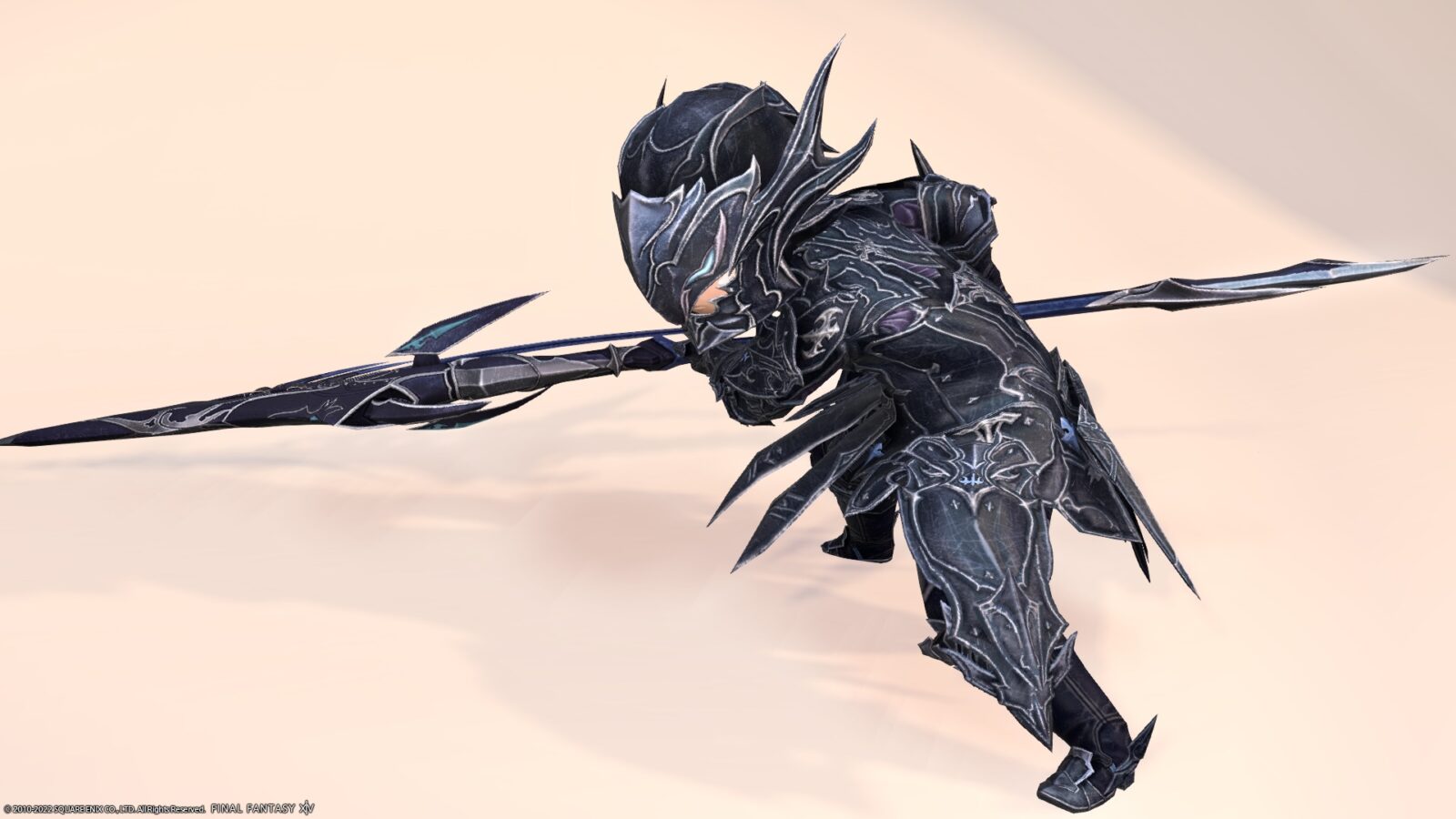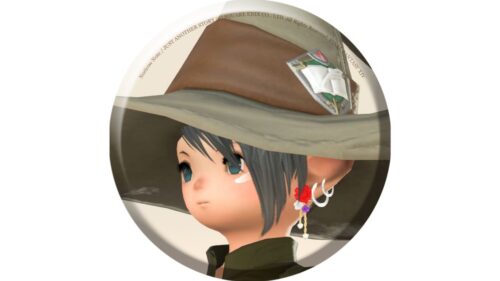 norirow
By the way, this armor bears the name of that one wing "Tiamat" of The First Brood.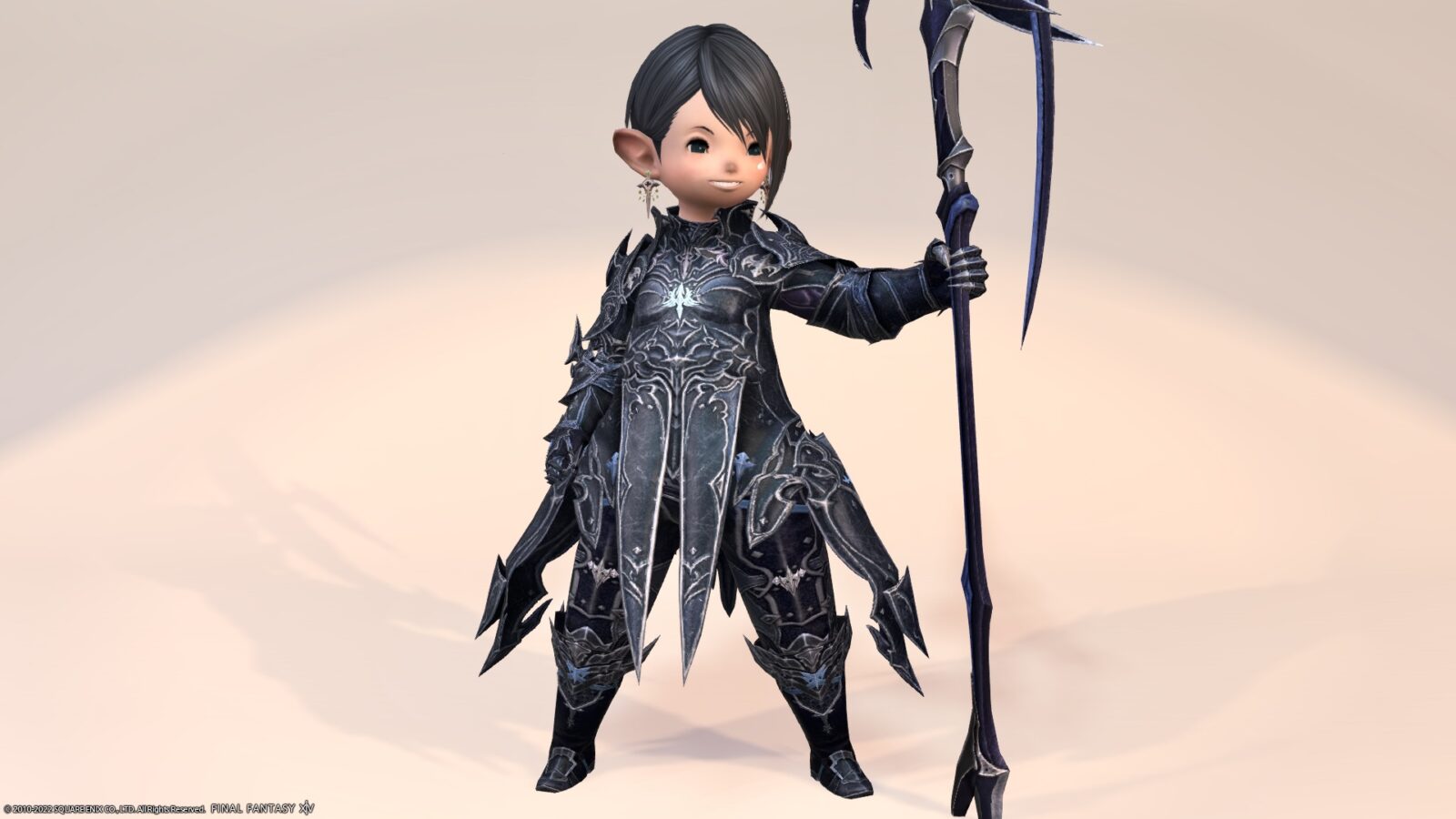 It would be great if Tiamat was involved in the design.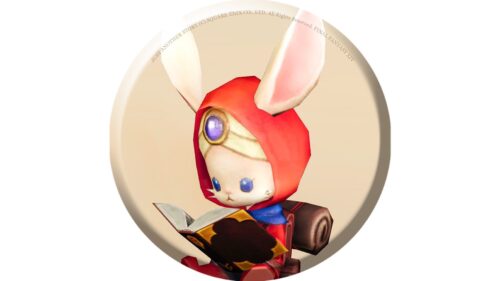 namingway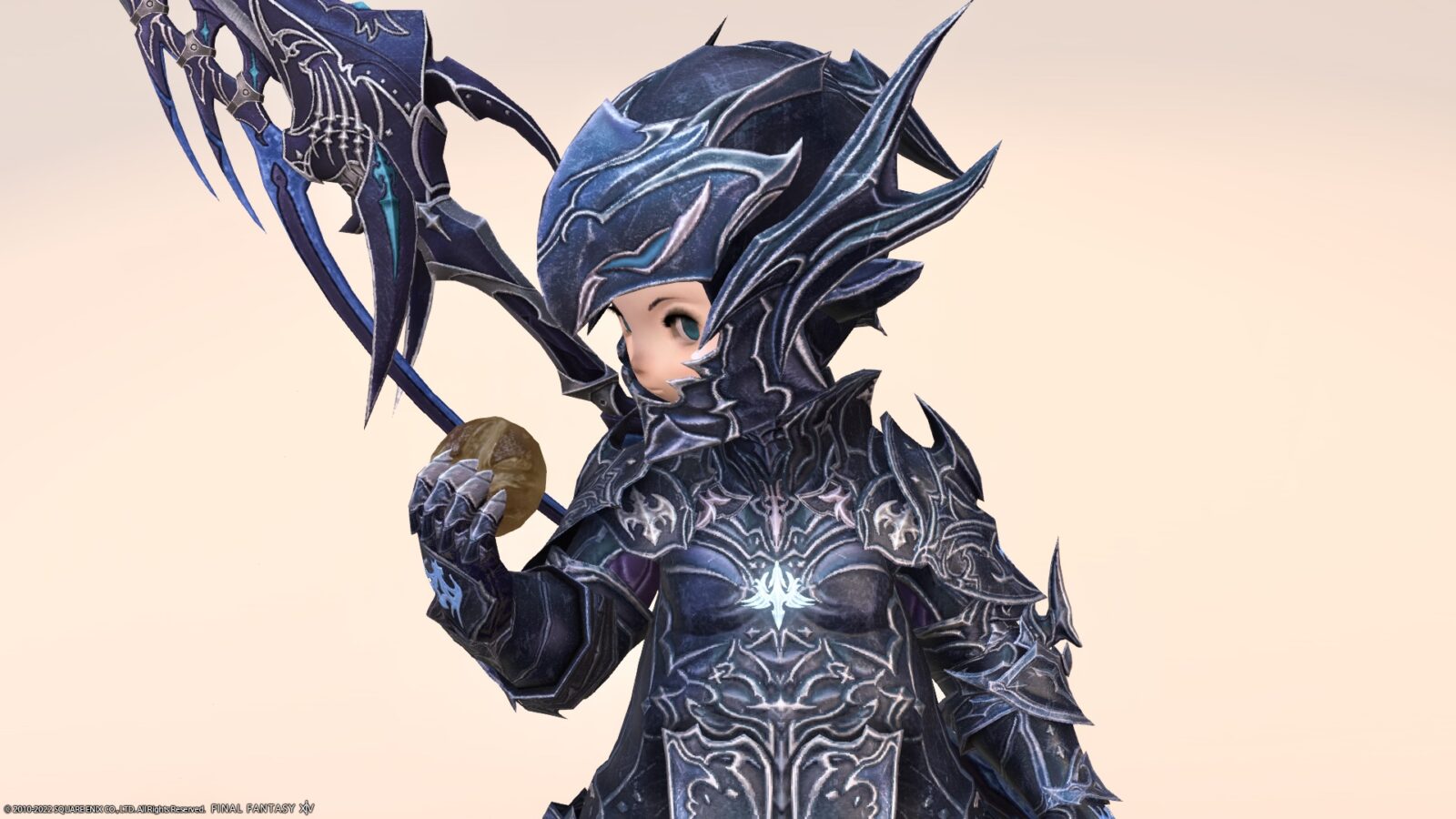 So, it was a record of the dragoon AF5 equipment "Tiamat" series.
▼ Please check the video for the movement of the fabric!
AF5 Weapon
Dragoon's successive AF equipment