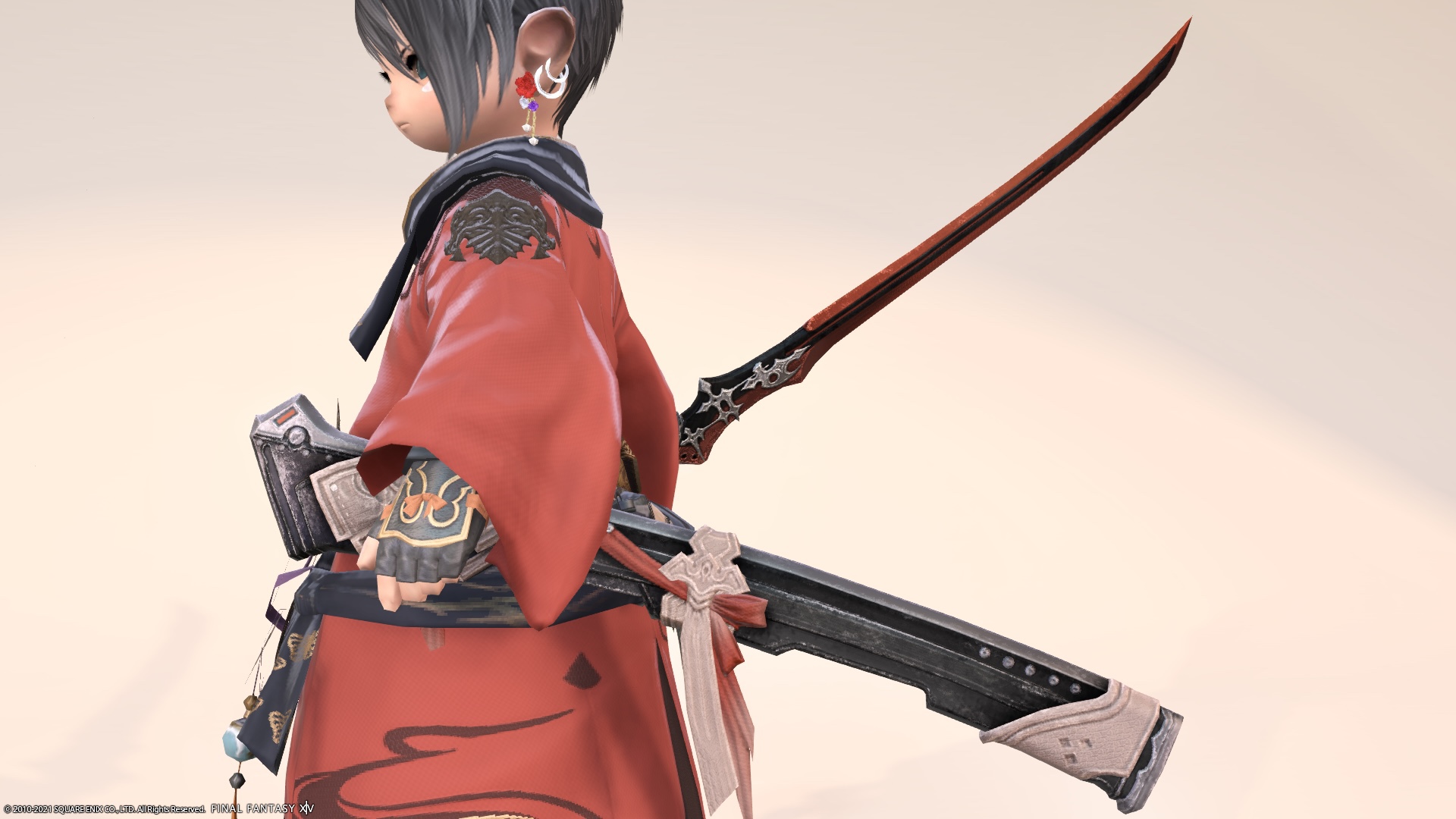 This is a record of the Katana "Hoshikiri", the first stage of the Samurai Resistance Weapon (RW).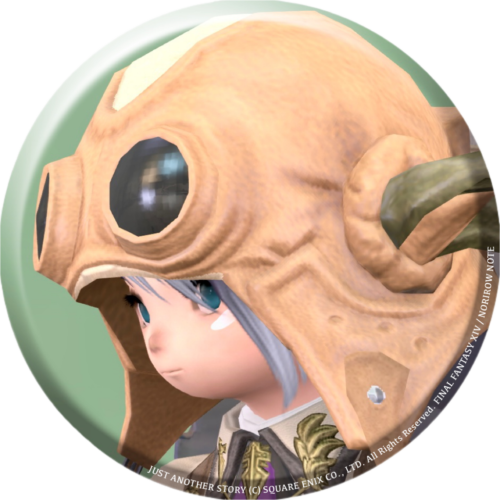 norirow
Oh, it's a cool sword with a modern design!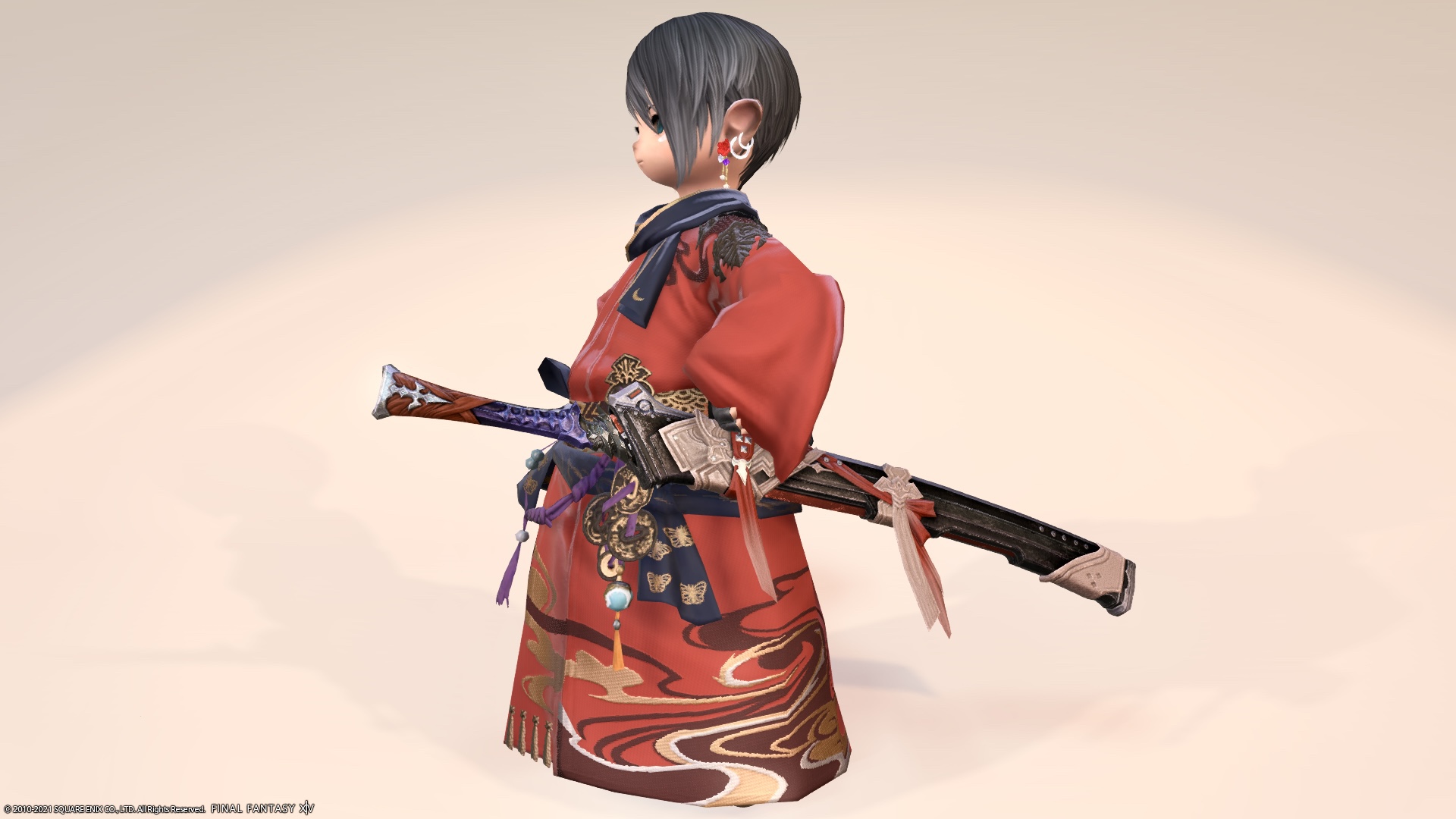 It's a structure that Japanese style doesn't have, and this kind of thing is quite fashionable, isn't it?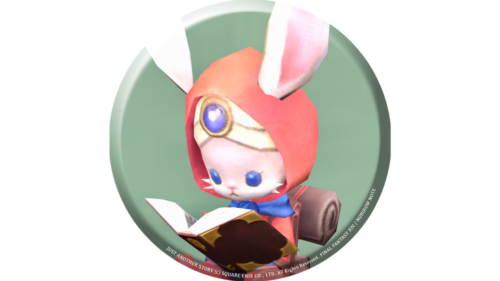 namingway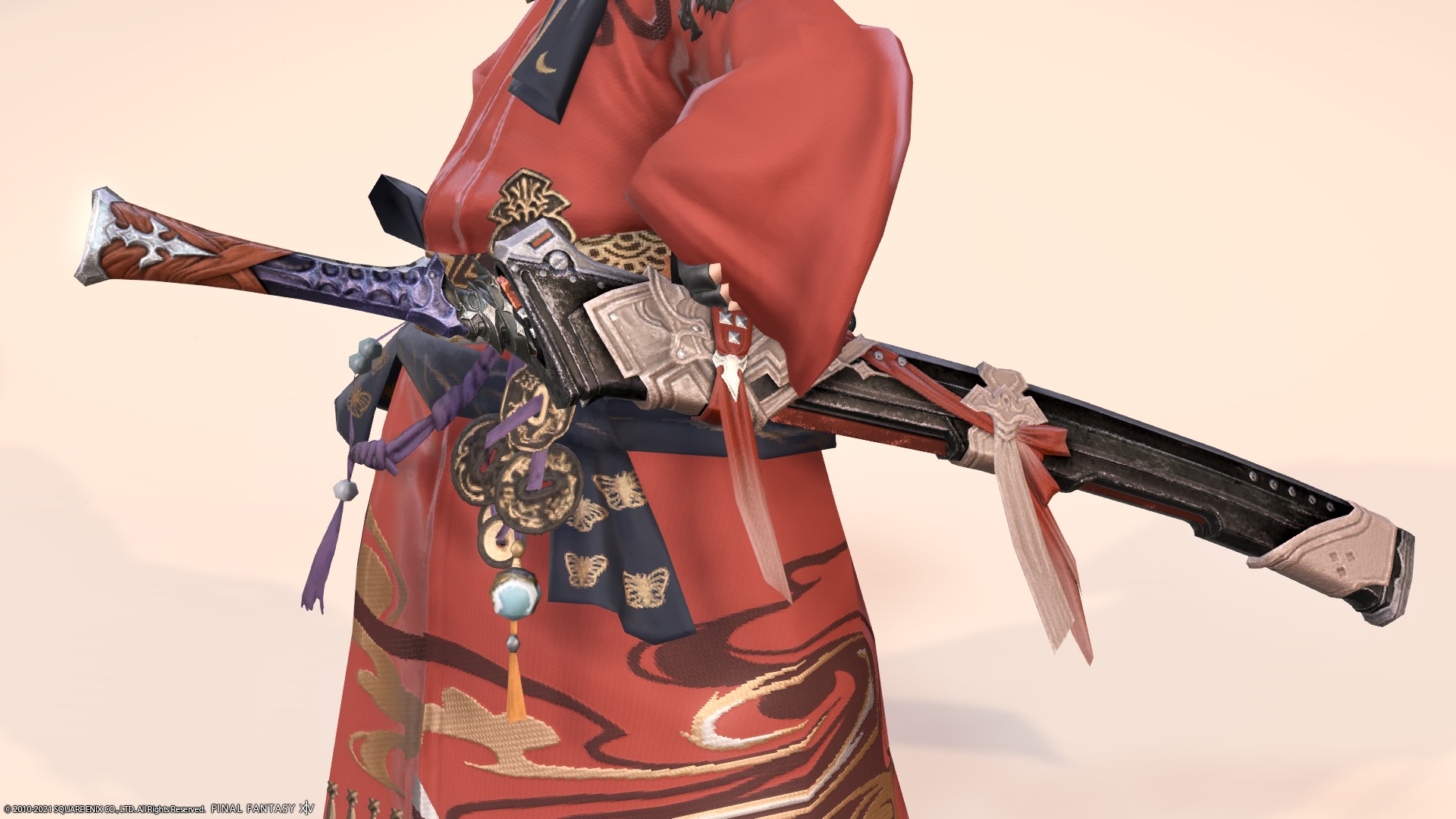 The angular shape does not look like a Japanese sword, and I feel something futuristic.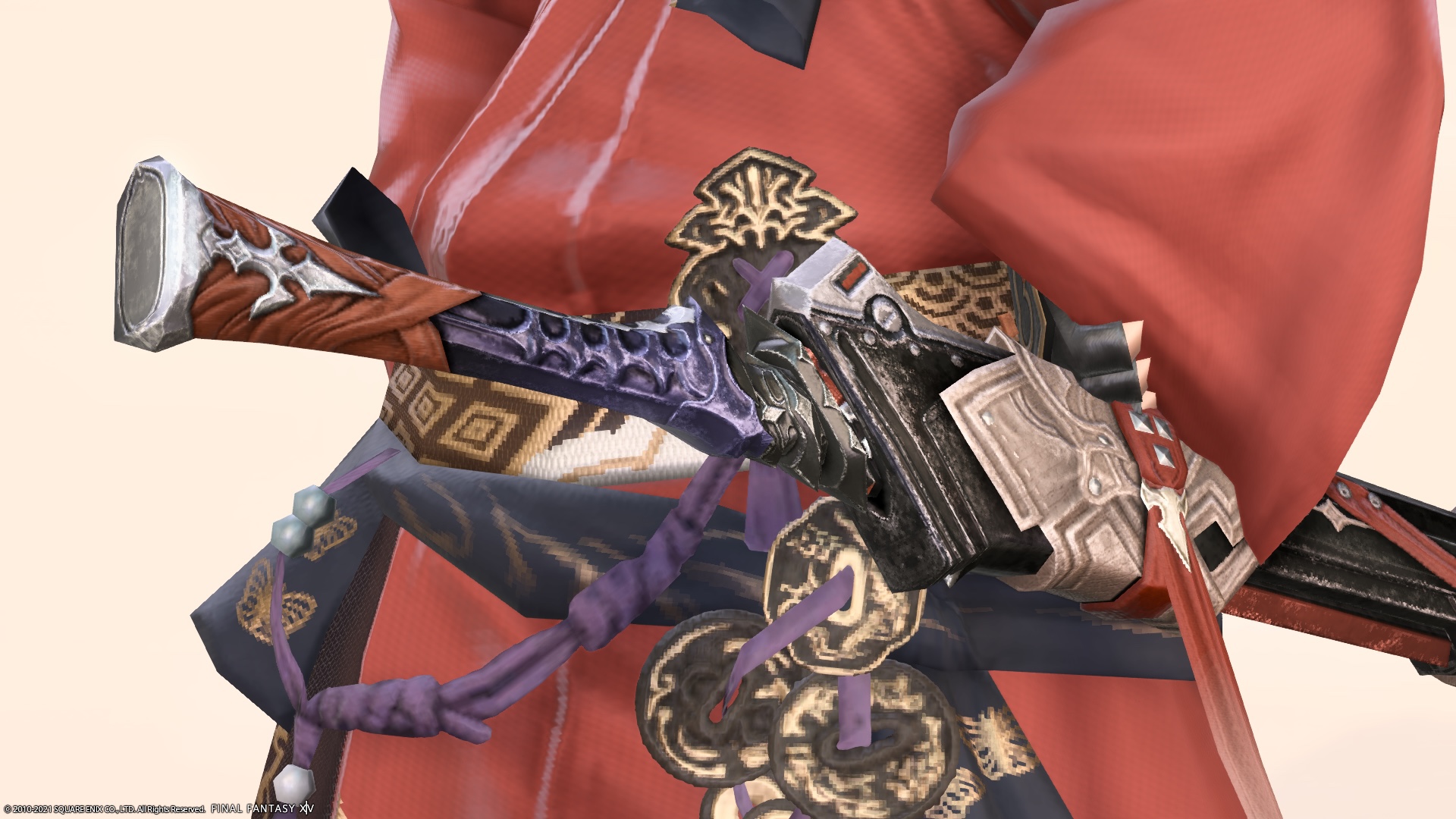 The scabbard is even more angular and Western-style. However, the two-colored string that is wrapped adds a little Japanese style, and it is very fashionable.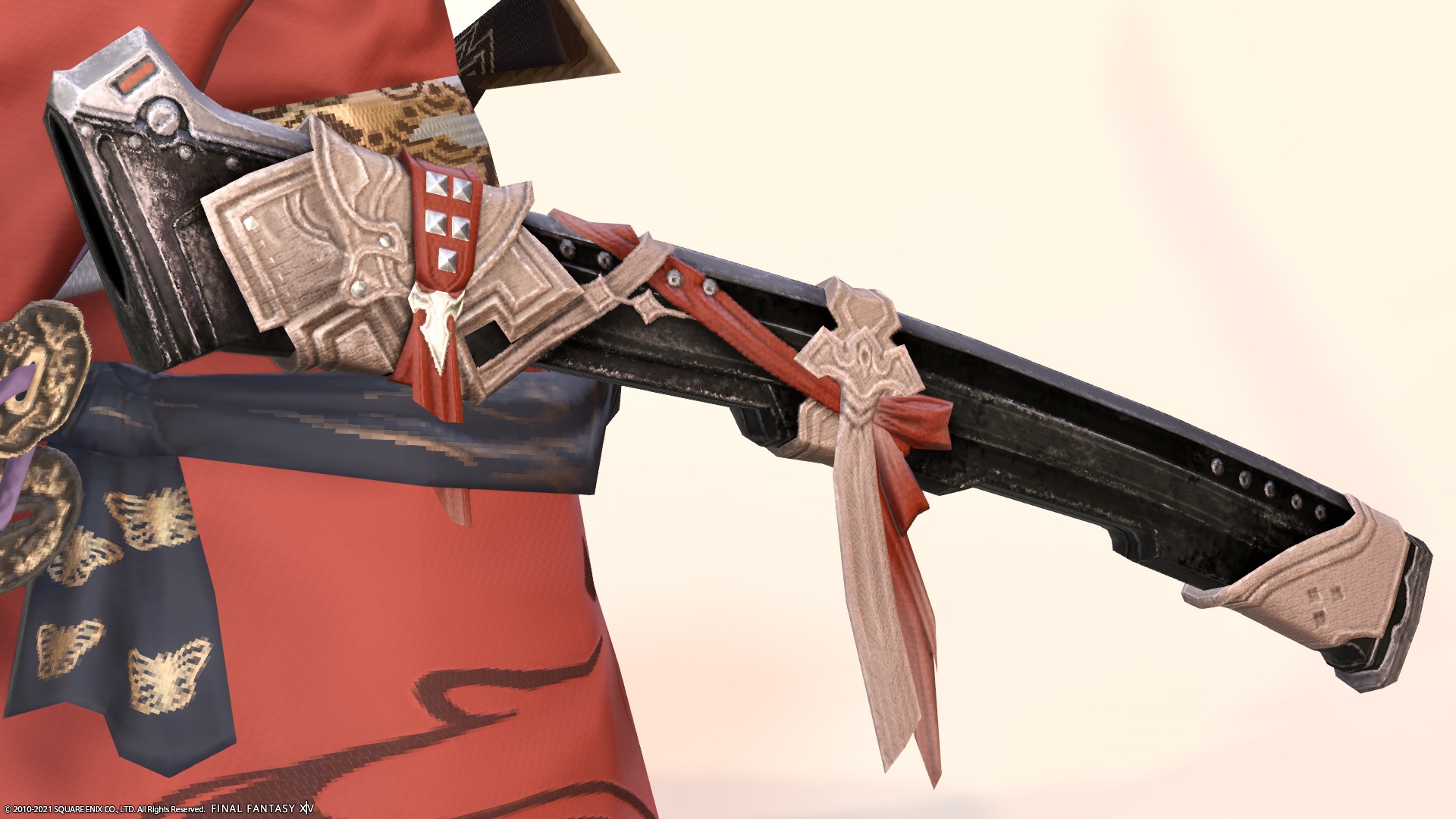 As you can see by pulling out the sword, the design of the blade also has a quite unusual shape.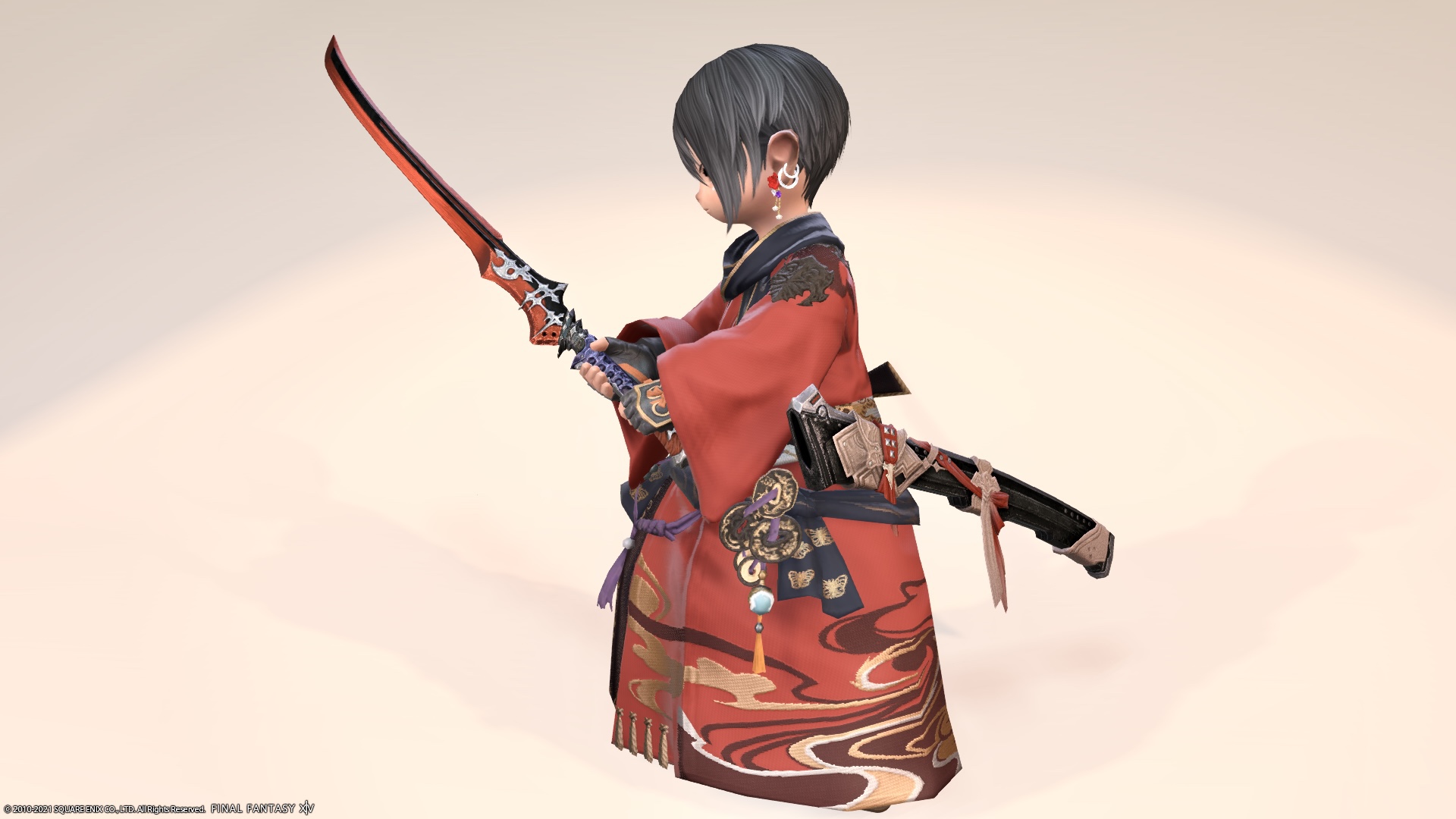 The contrast between red and black is cool.
Does the pattern look like a ninja?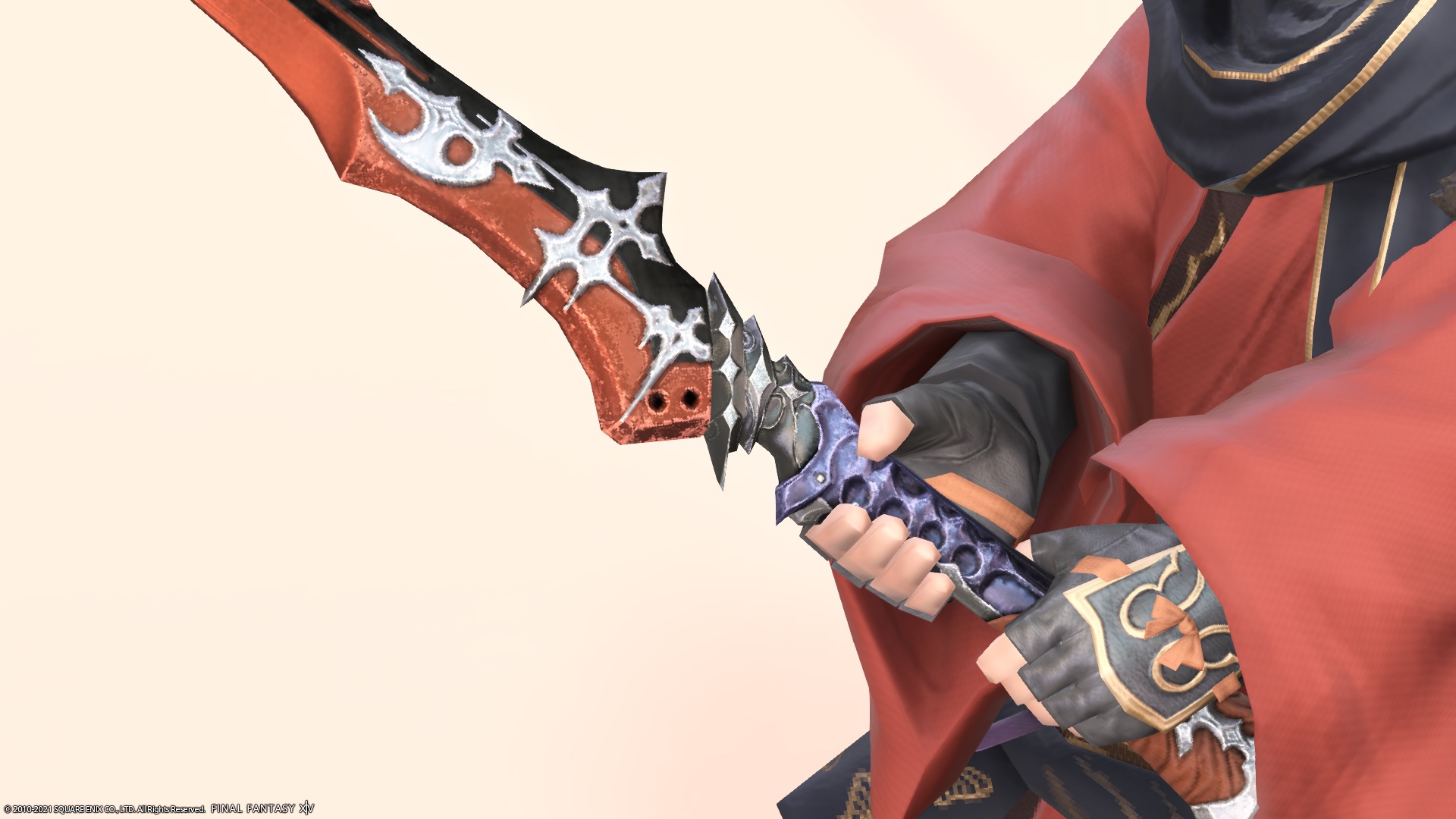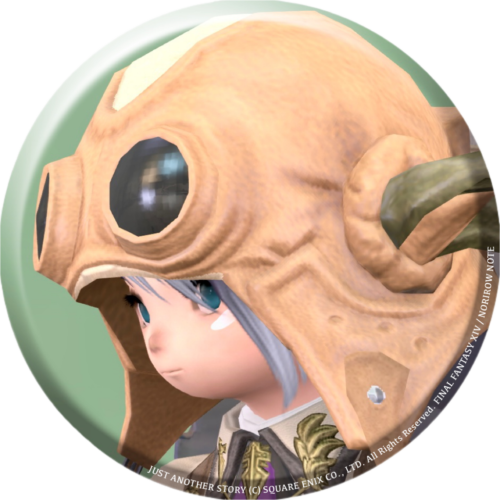 norirow
It's a pretty unusual design, and I'm glad that it makes me think that it's a special sword.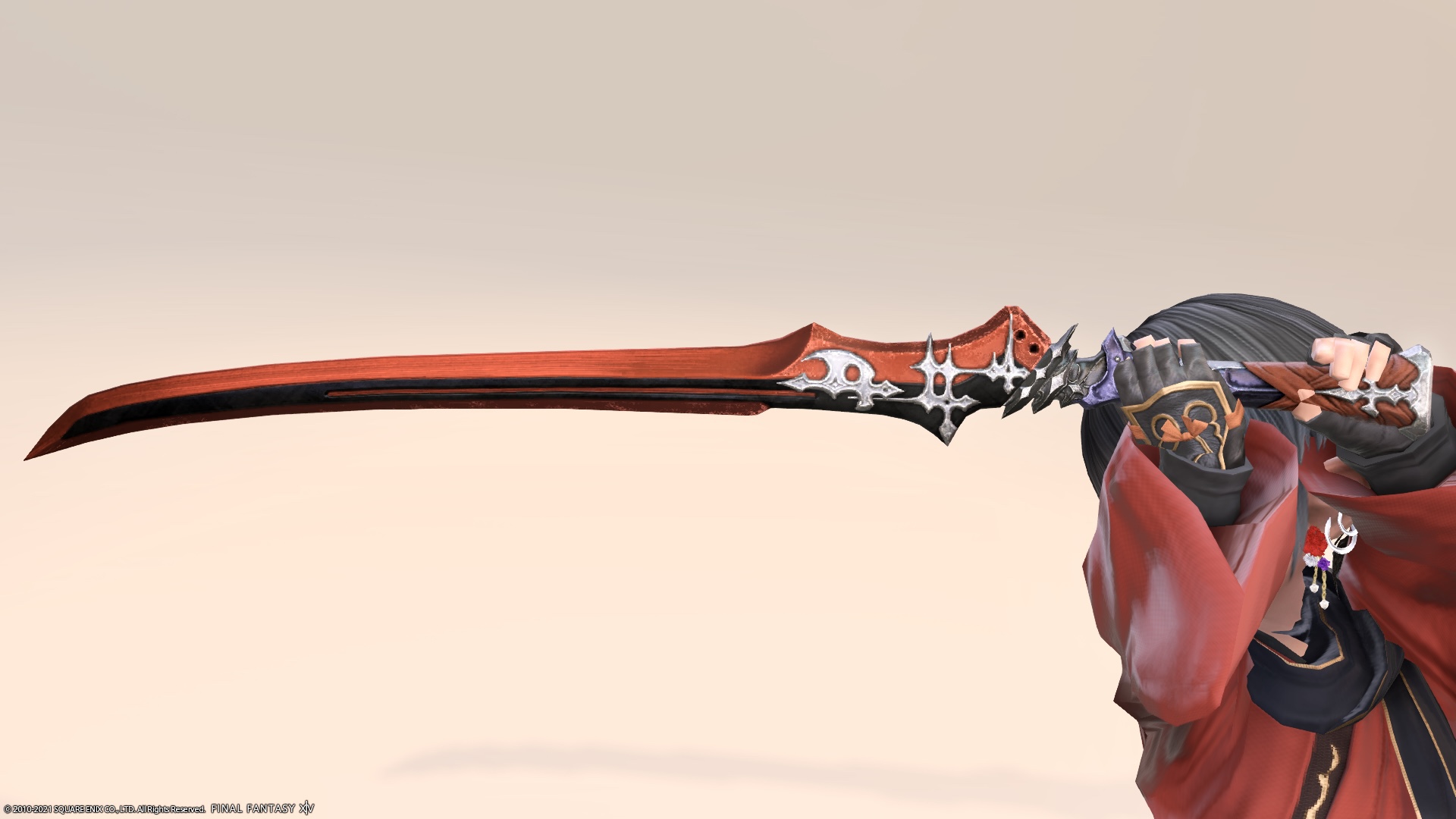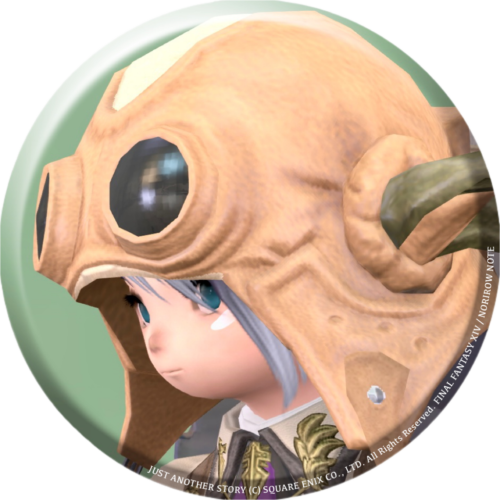 norirow
And don't you think "Hoshikiri" is a really cool name? It means to cut a star in Japanese!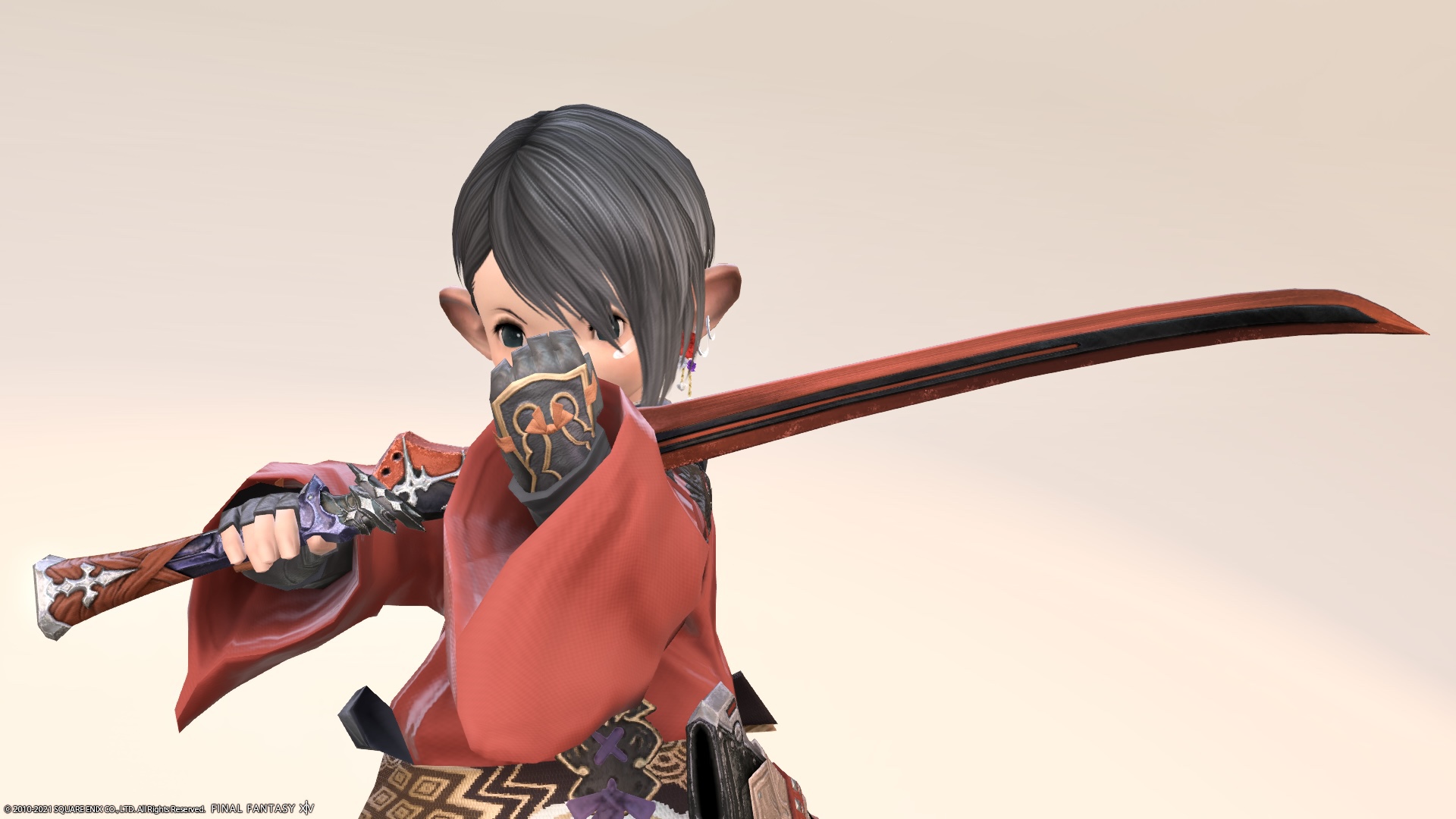 By the way, "Hoshikiri" seems to be named after Oda Nobunaga's sword.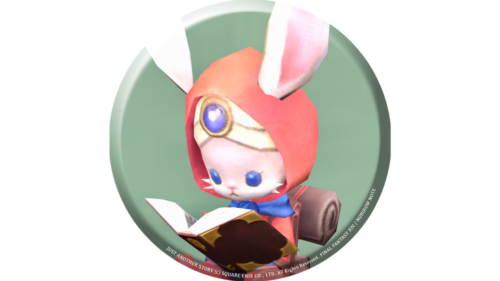 namingway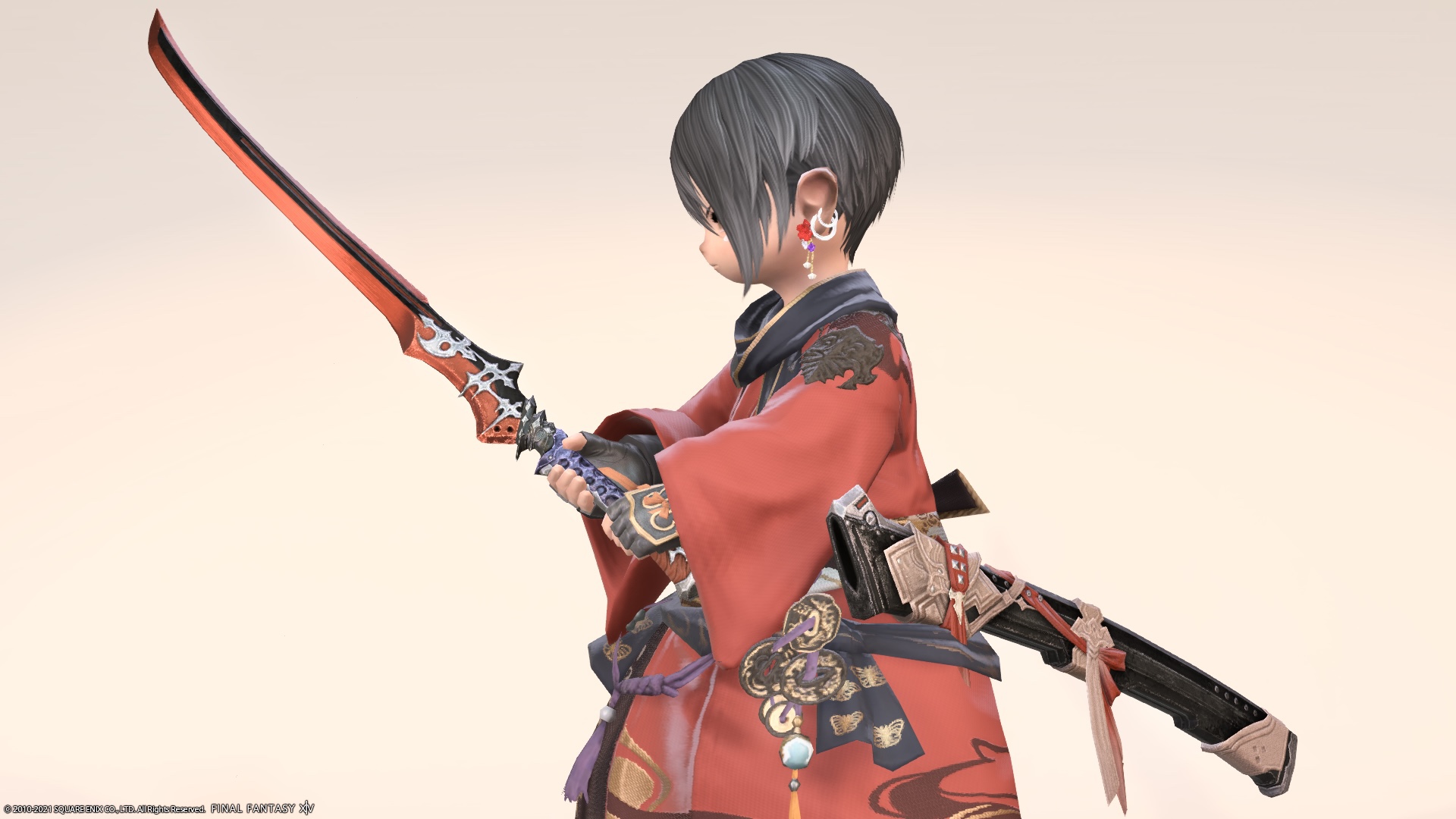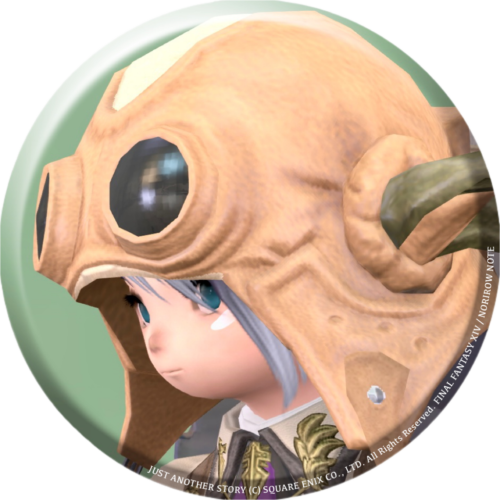 norirow
Oh, that's an emotional name! By the way, there was a weapon derived from Oda Nobunaga before, right?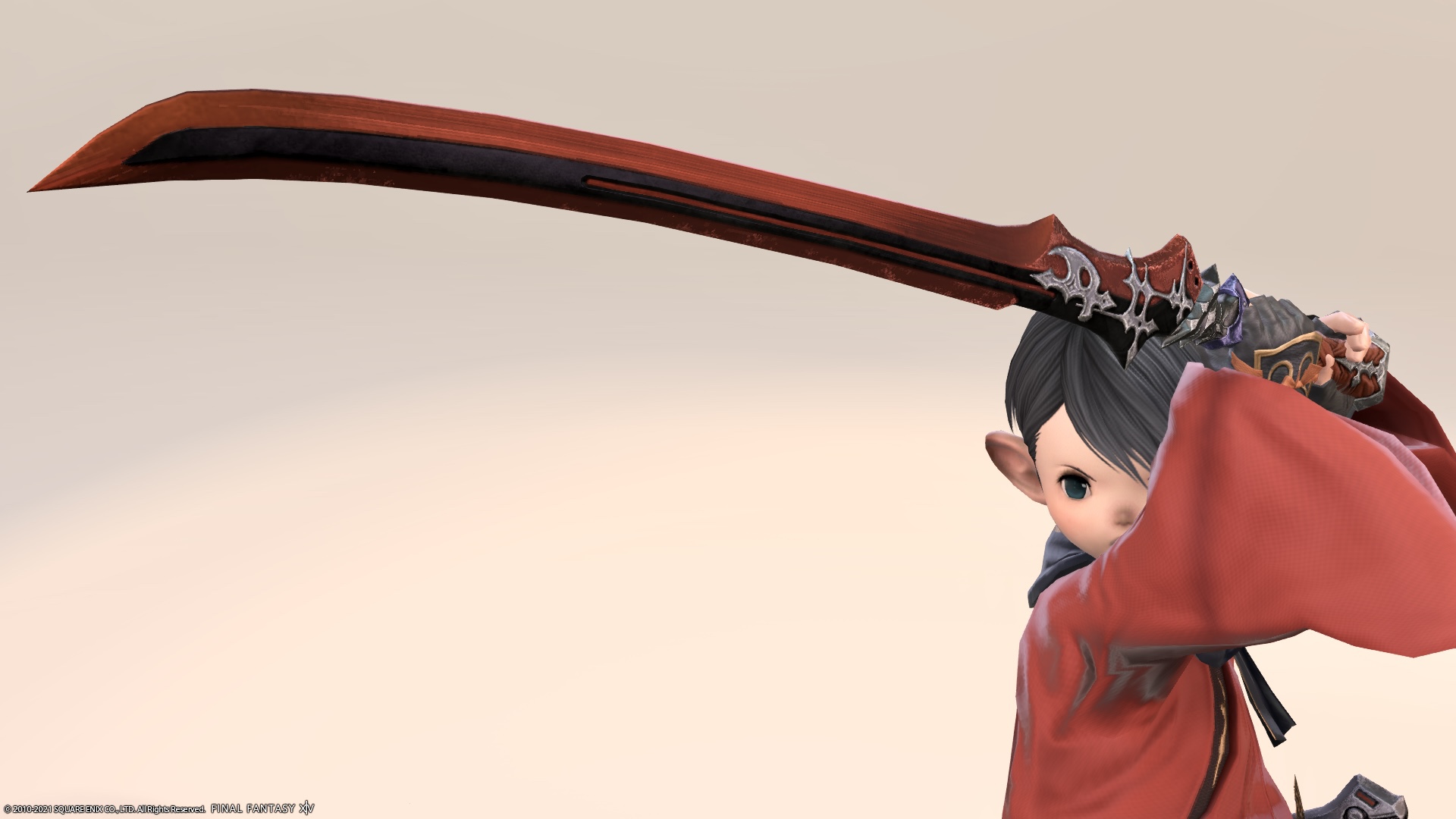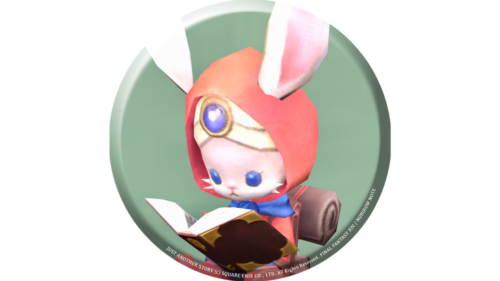 namingway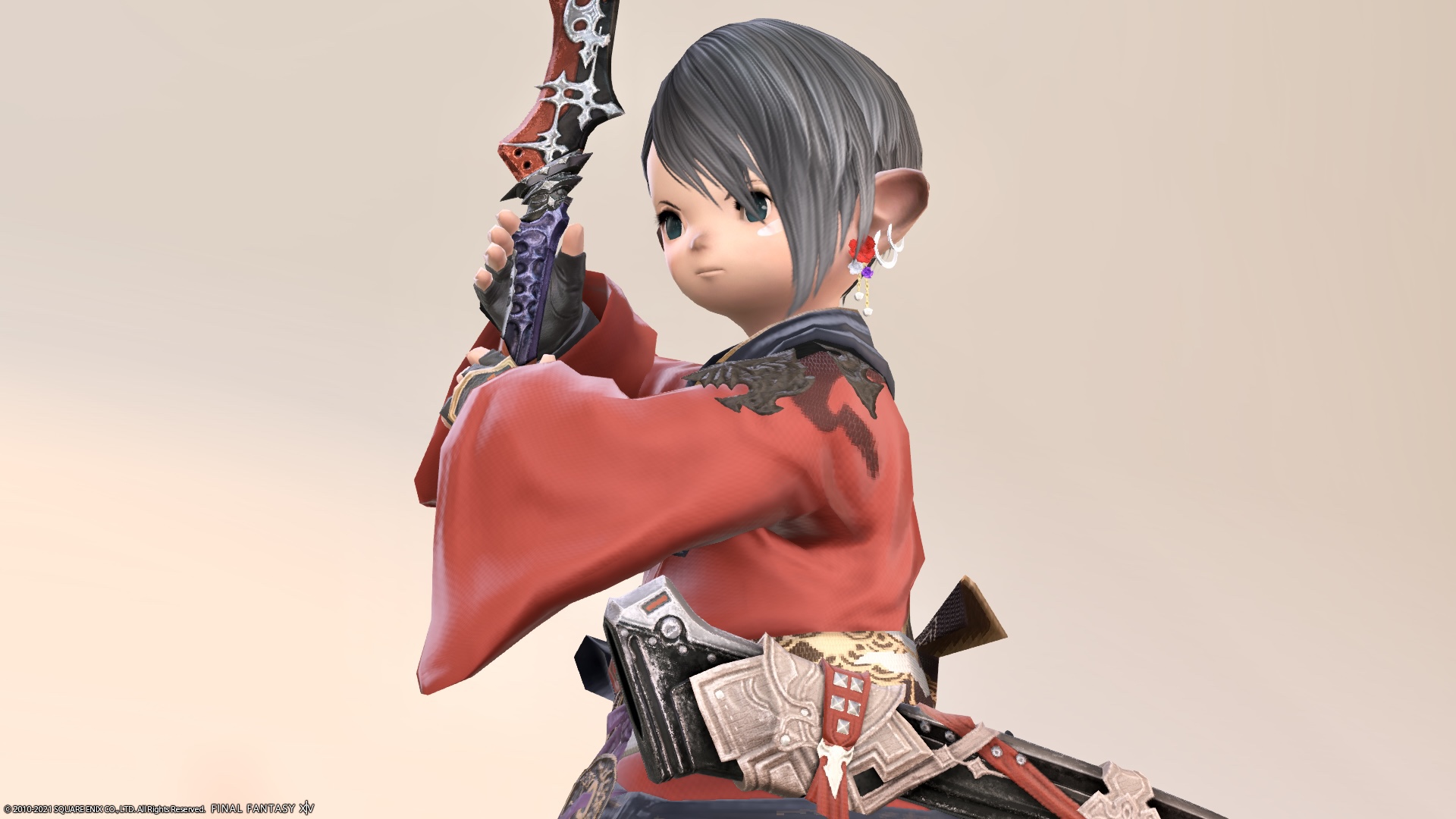 The first form of this Resistance Weapon can be obtained by simply advancing the story of Save the Queen for the first job.
For the second and subsequent jobs, it will be exchanged for 1,000 Allagan Tomestone Poetics.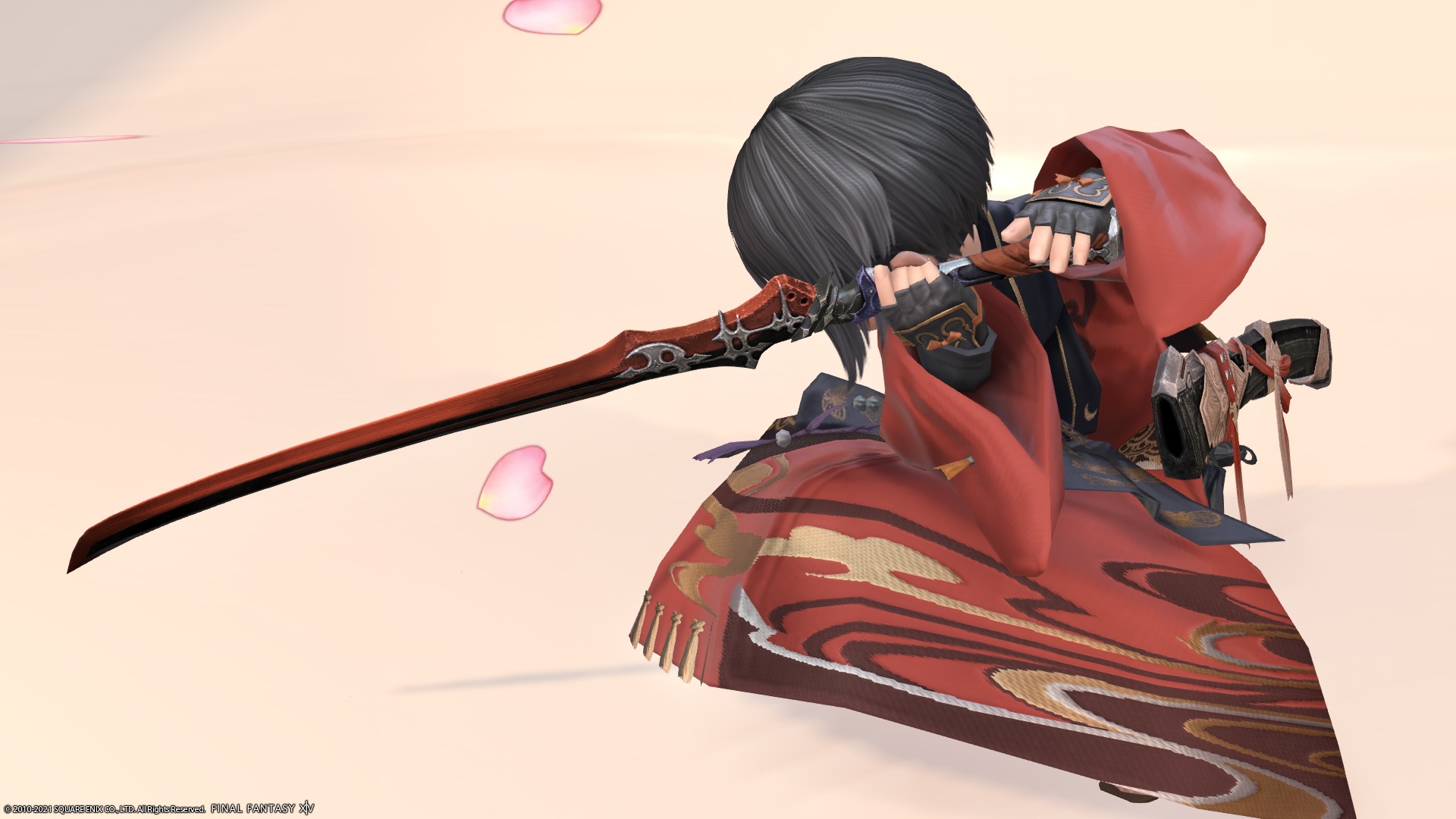 I'm glad you can get it easily.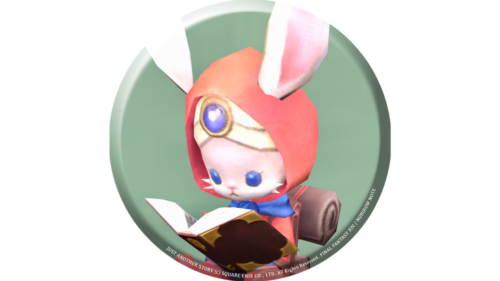 namingway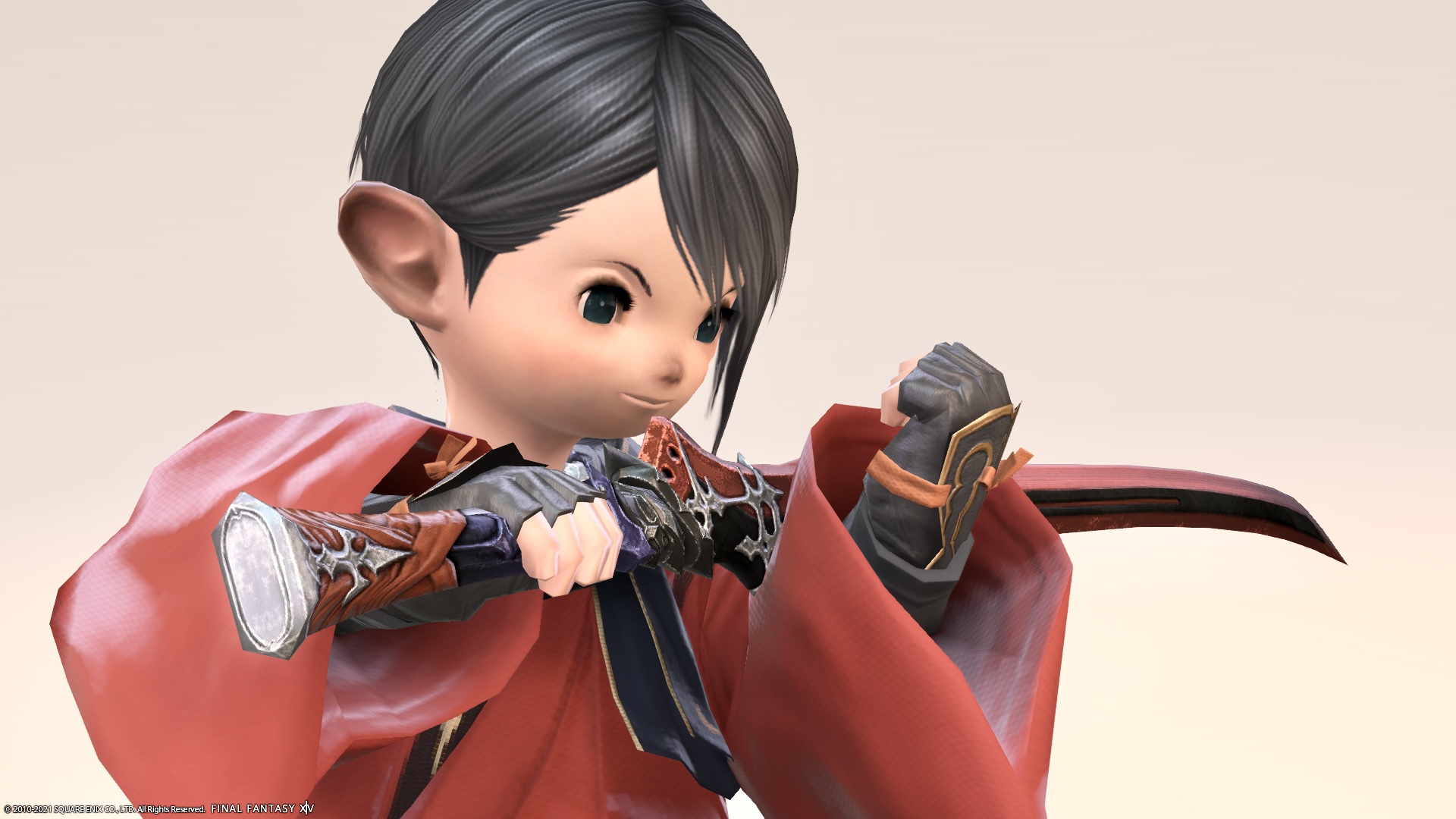 Video recording
I recorded the movements in the video!
So, it was a record of Samurai's Resistance Weapon (RW) first stage "Hoshikiri".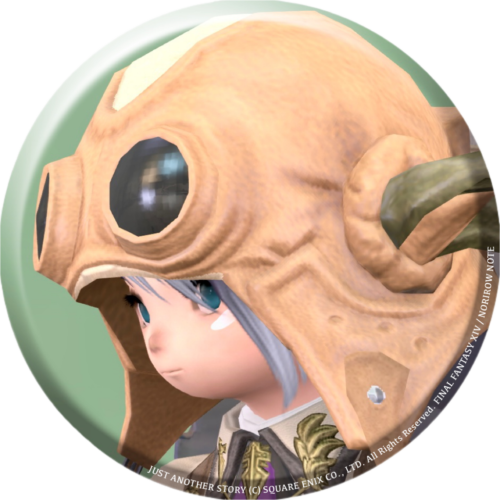 norirow
This may be my favorite samurai sword so far!
Related records