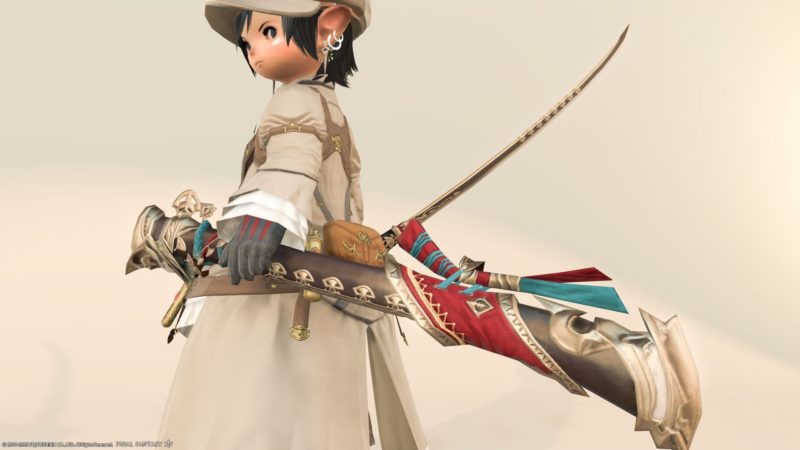 This is a fashionable samurai sword "Ala Mhigan Katana" with a large and bright color scheme.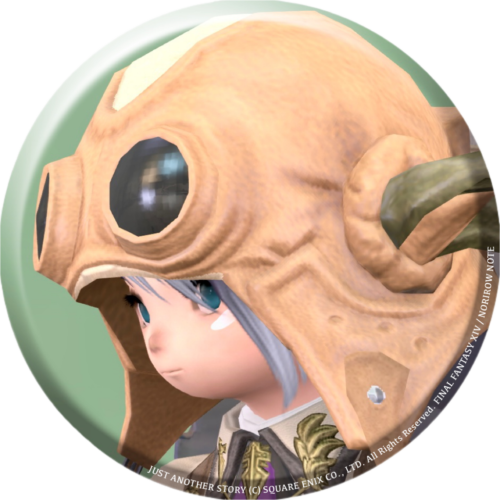 norirow
This sword is easy to match with any outfit and is my favorite!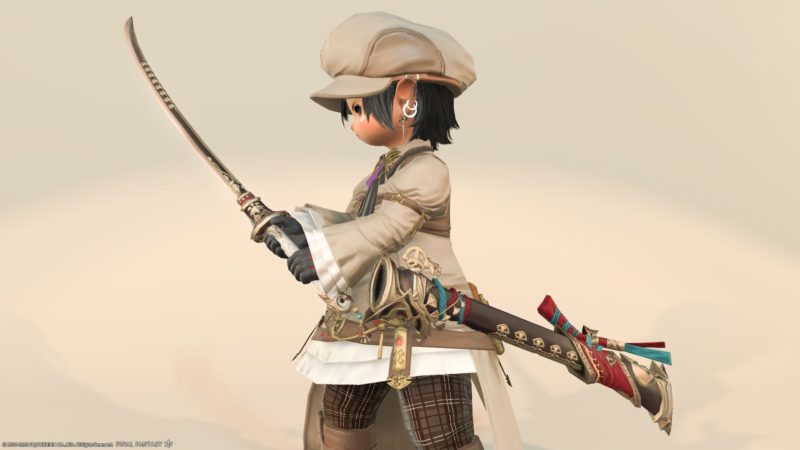 The scabbard is quite long and large, and the decoration that looks like a ribbon at the tip of the scabbard is also fashionable.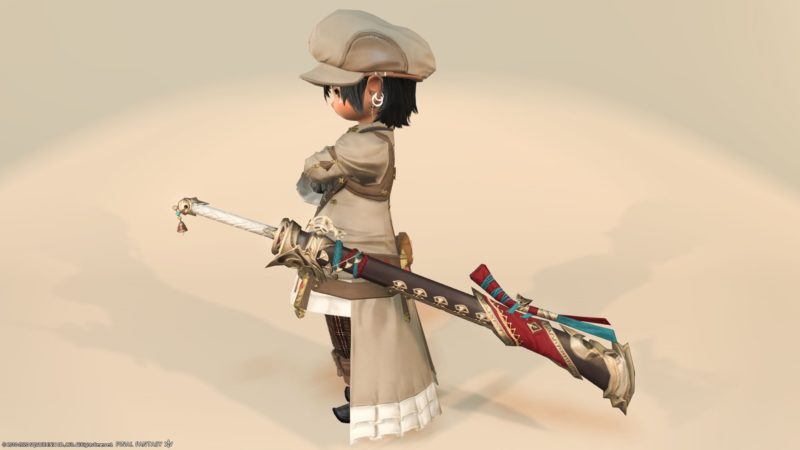 It's nice to have a brown scabbard with a light blue and bright red ribbon.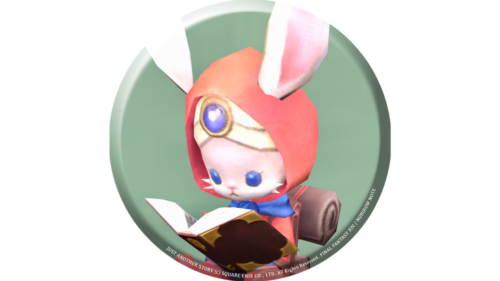 namingway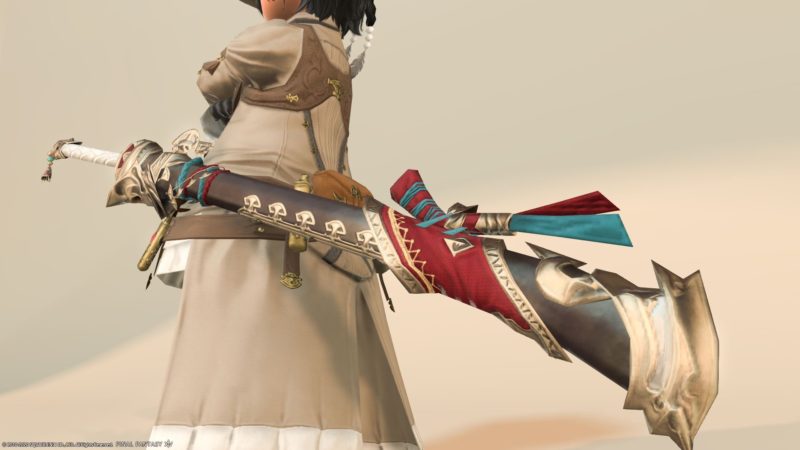 The design of the blade is also very elaborate, with a decoration in the middle.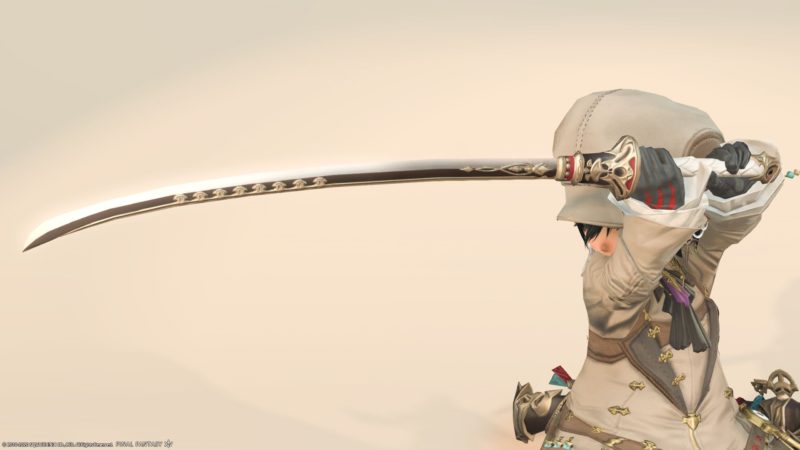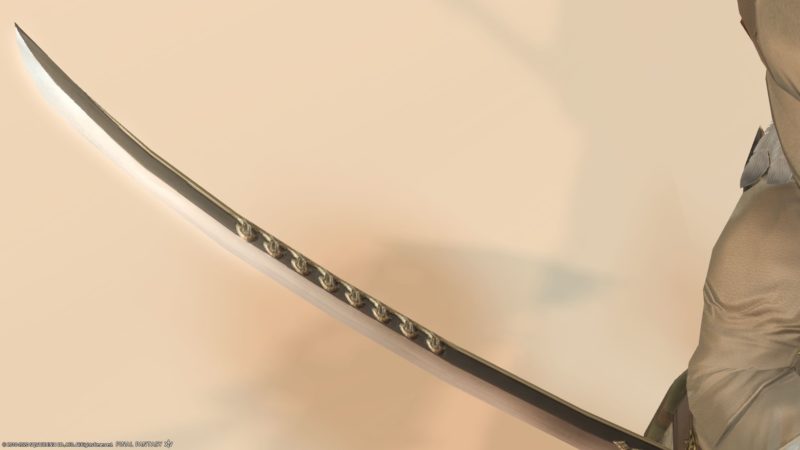 The brim is relatively small and curves toward the blade, giving it a slightly Western-style taste rather than a Japanese sword.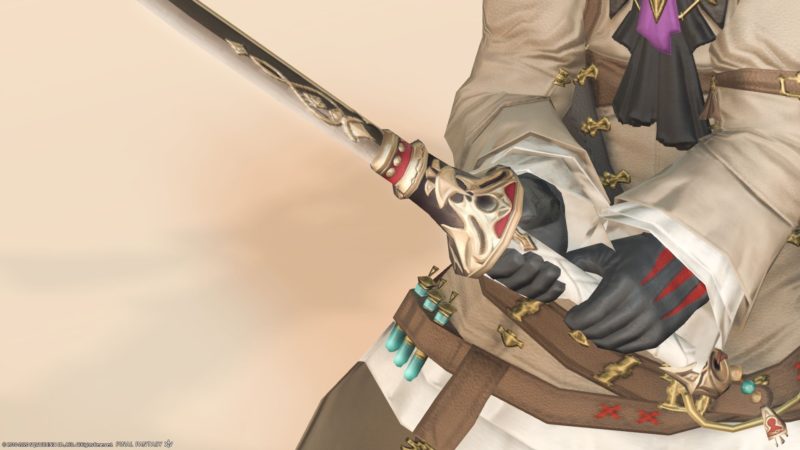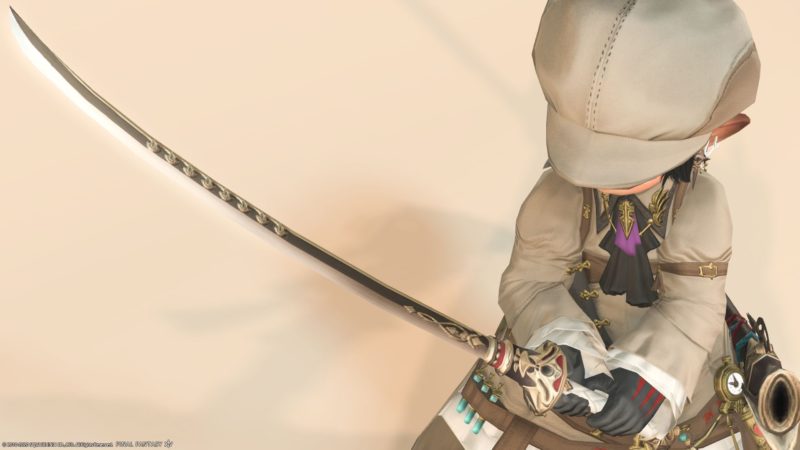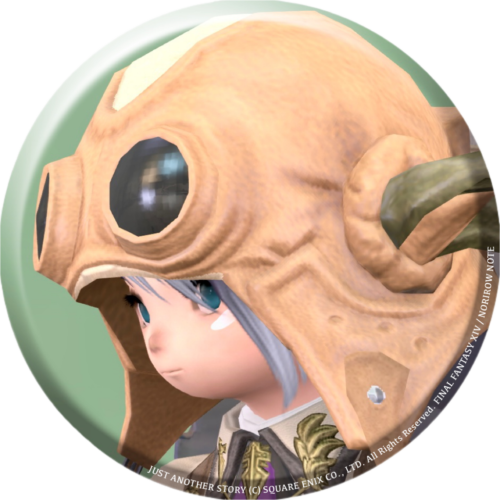 norirow
And this sword can be dyed, so it 's good again.
Dyeing pattern
The color of the scabbard is the same, but the color of the ribbon and the decoration at the tip of the pattern changes.
Original Color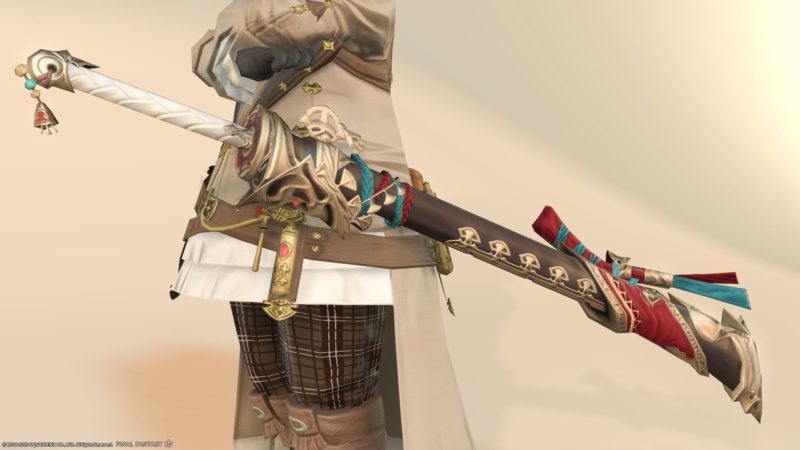 Snow White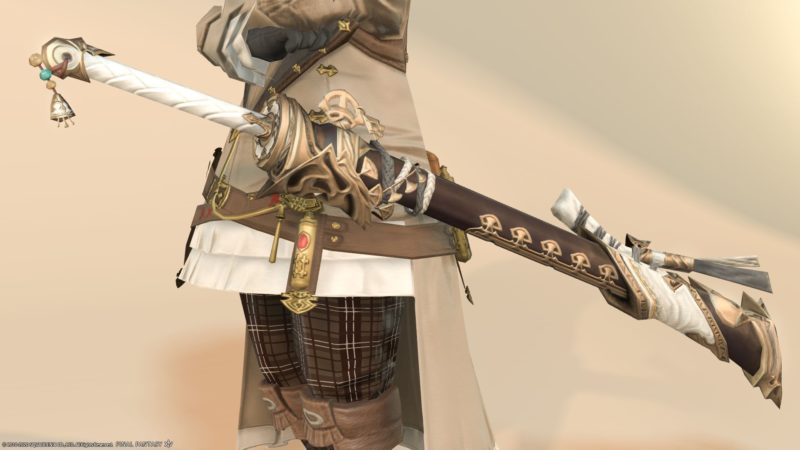 Soot Black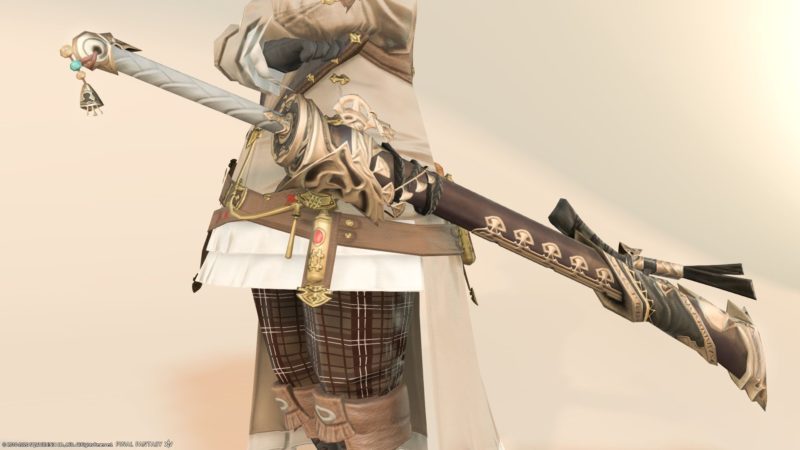 This "Ala Mhigan Katana" can be exchanged for the "Centurio Seal" available at Hunt. The exchange place is Kugane or Rhalgr's Reach.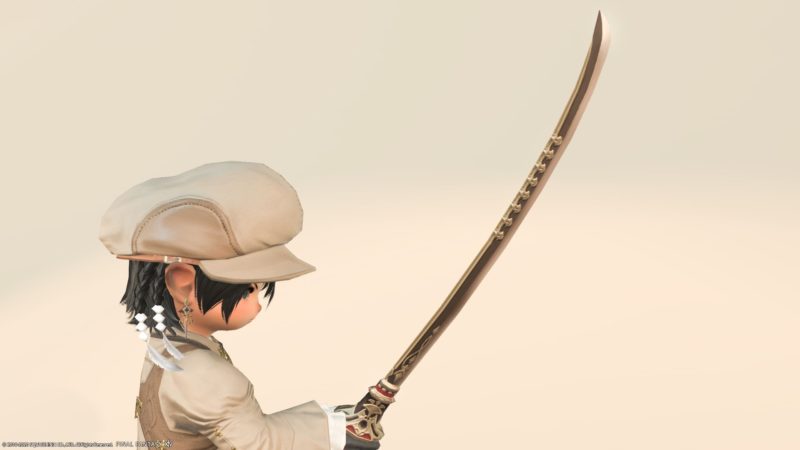 I'm glad that the design is easy to match with both Japanese and Western clothes.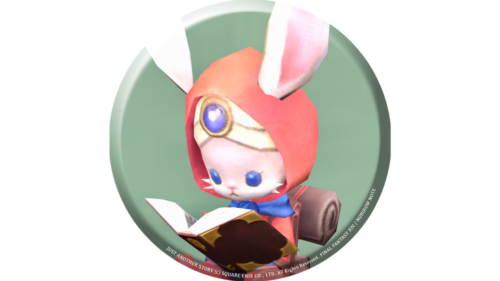 namingway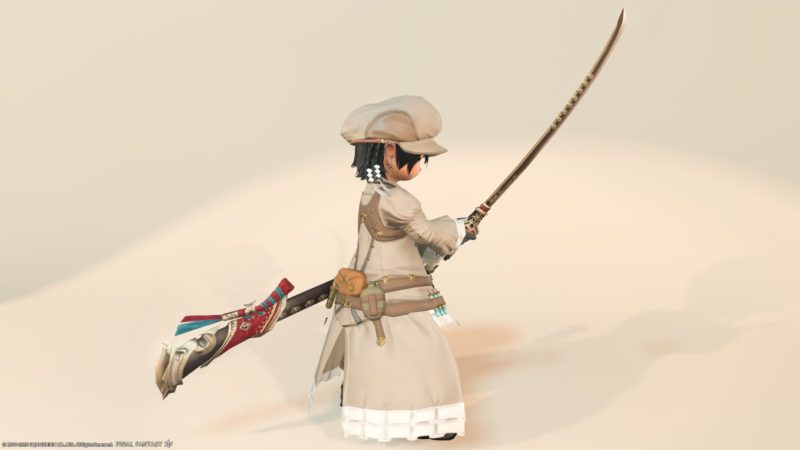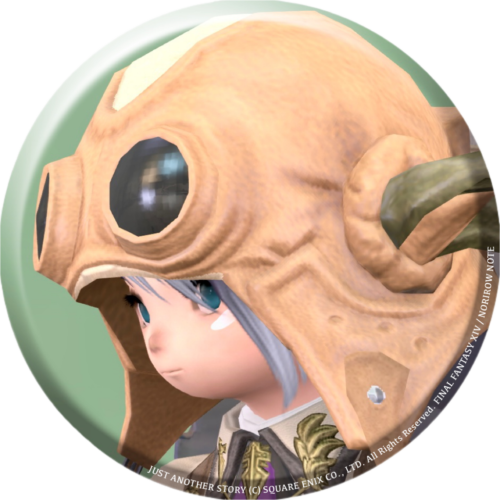 norirow
It's very useful for Glamours!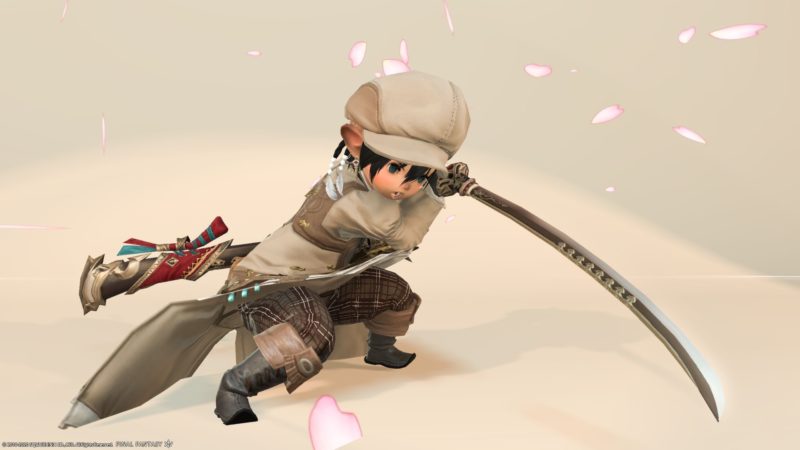 So, it was a record of the large samurai sword "Ala Mhigan Katana" with a bright design.
▼ Please check the video for the movement of holding the weapon!
Related records