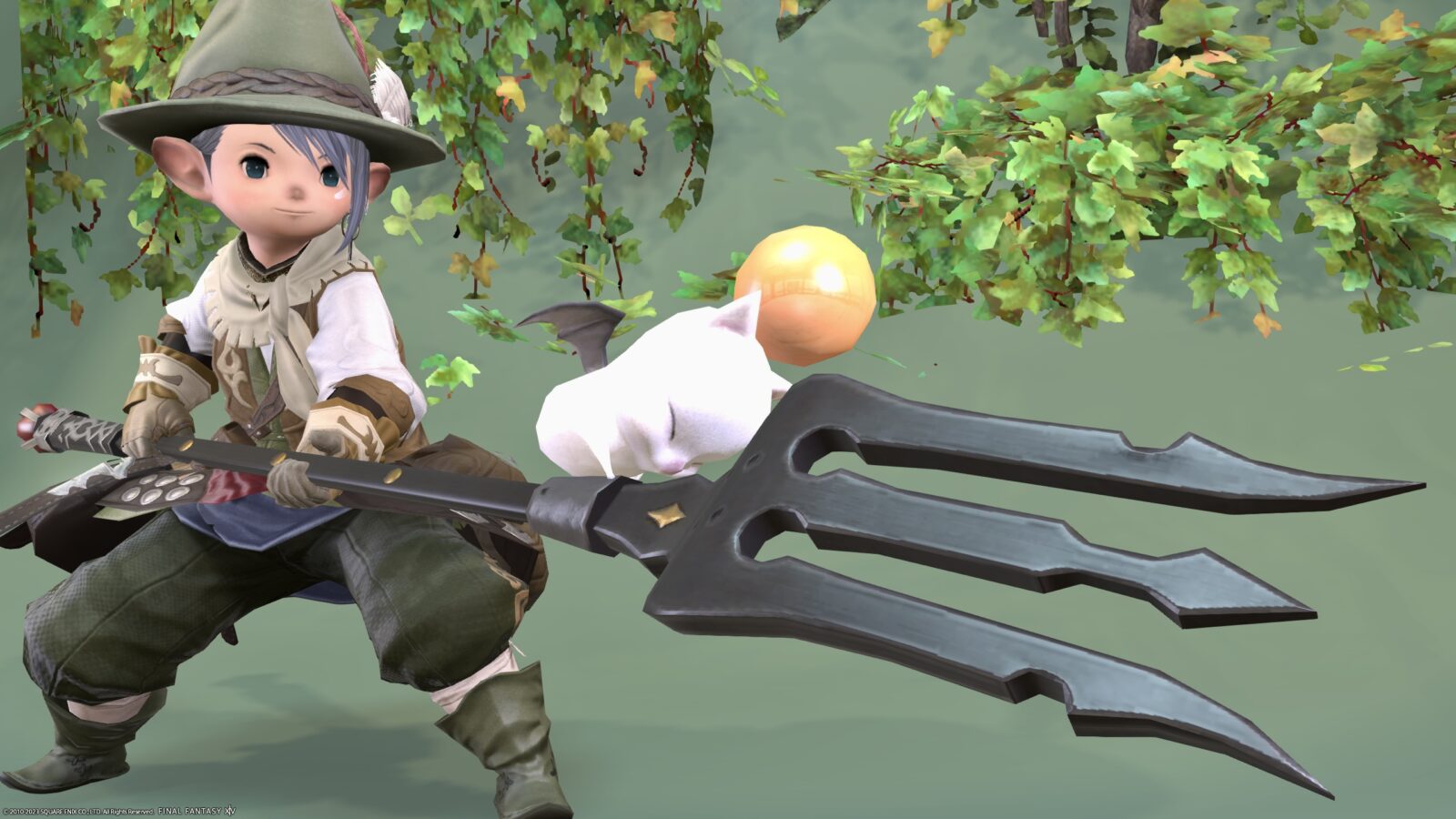 This is a record of the Dragoon weapon "Melancholy Mogfork" that can be obtained at Thornmarch (Hard).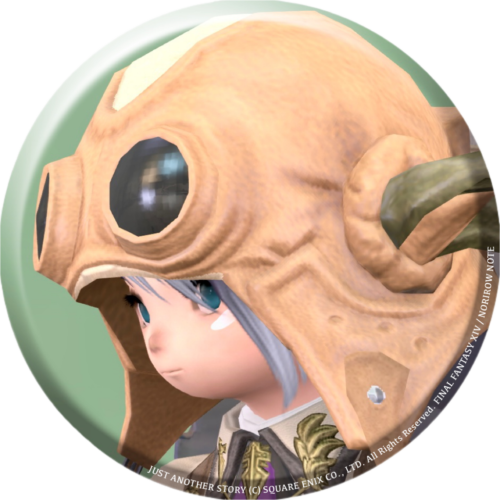 norirow
I got the non-luminous type of fork I talked about the other day!
I'm glad I can get a "Coffer" now so I can go see Good King Moggle Moggle XII and get one right away.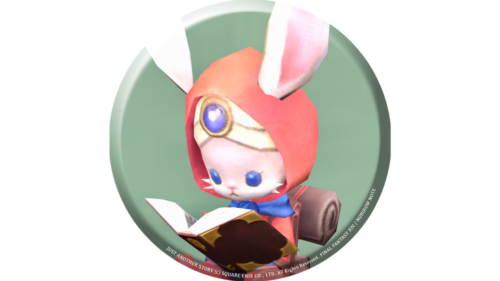 namingway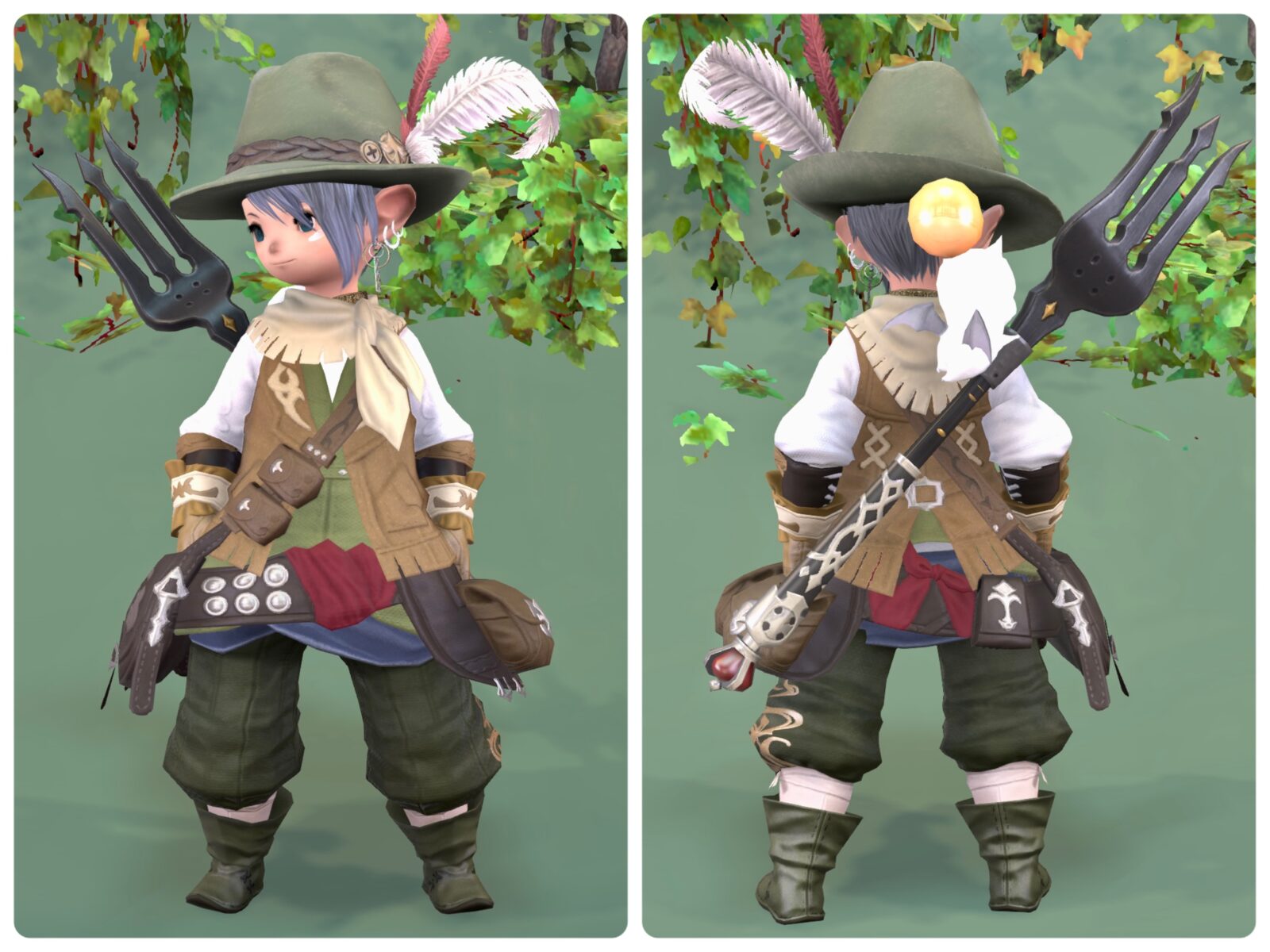 Like the "Melancholy Moggle Mogfork," the Moogle peeks out from the shoulder when it is carried on the back, which is very cute♪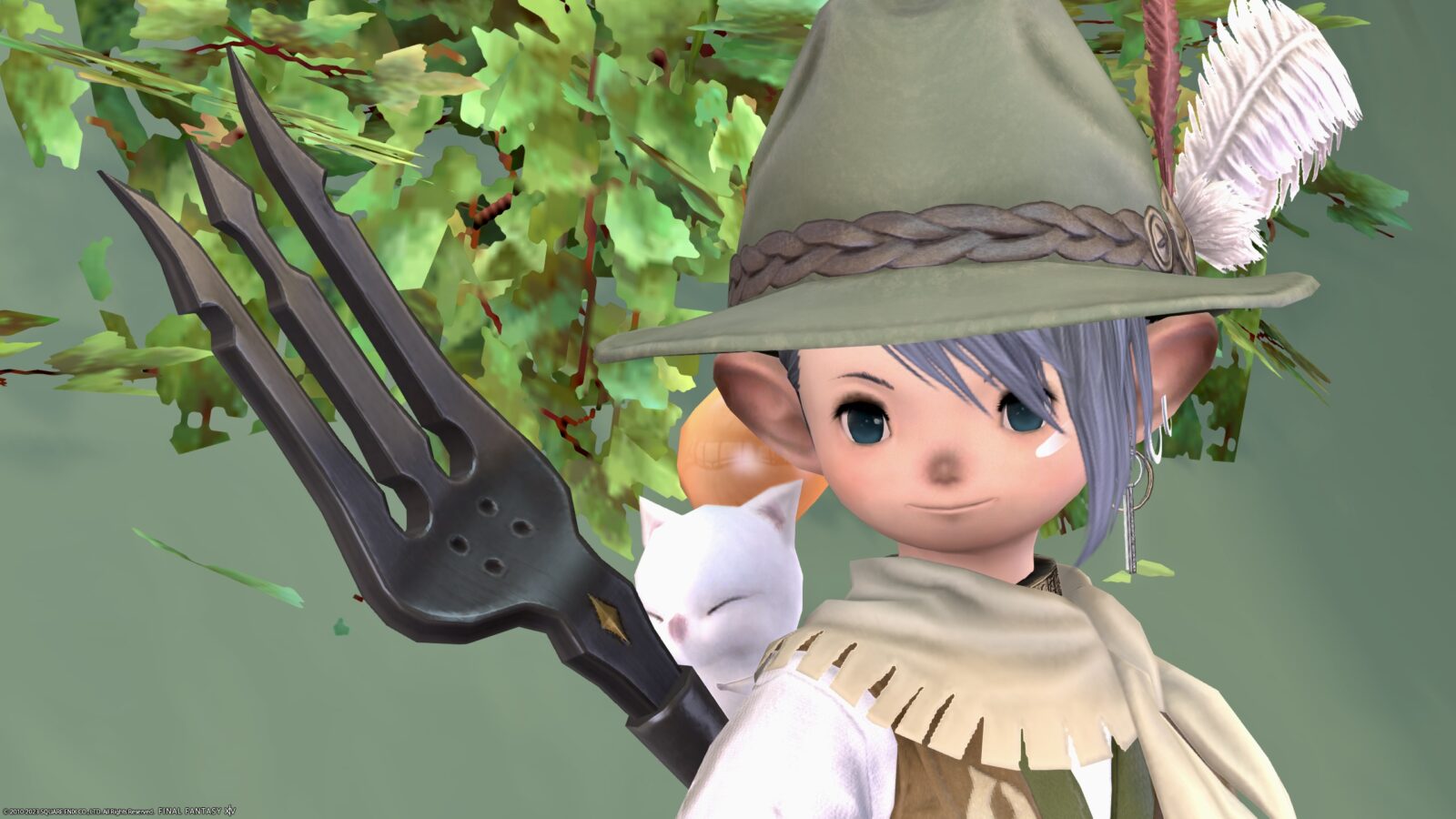 And it stretches when it is positioned!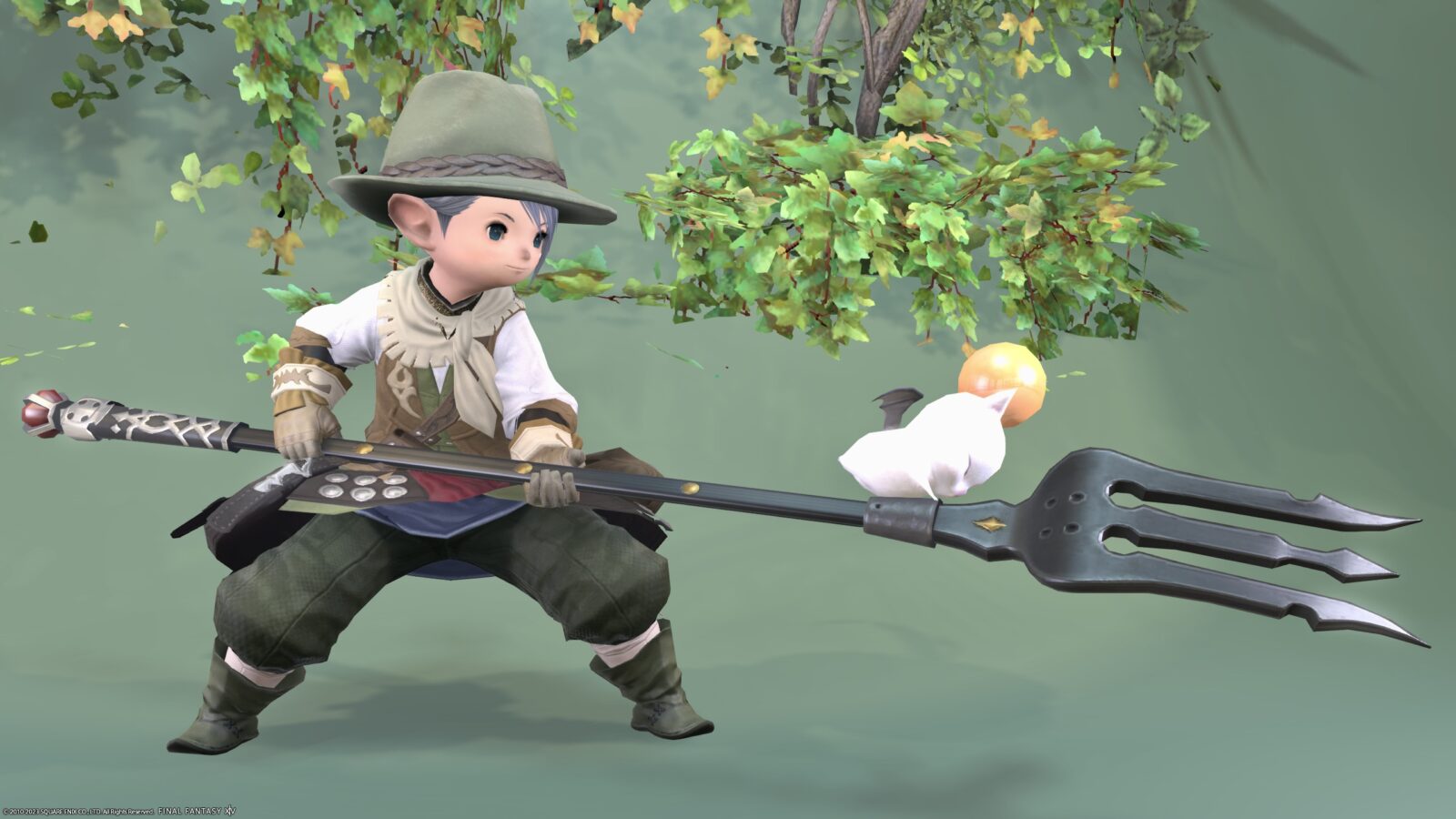 You can see the shape better when it doesn't glow.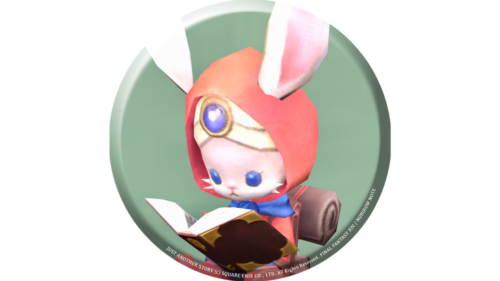 namingway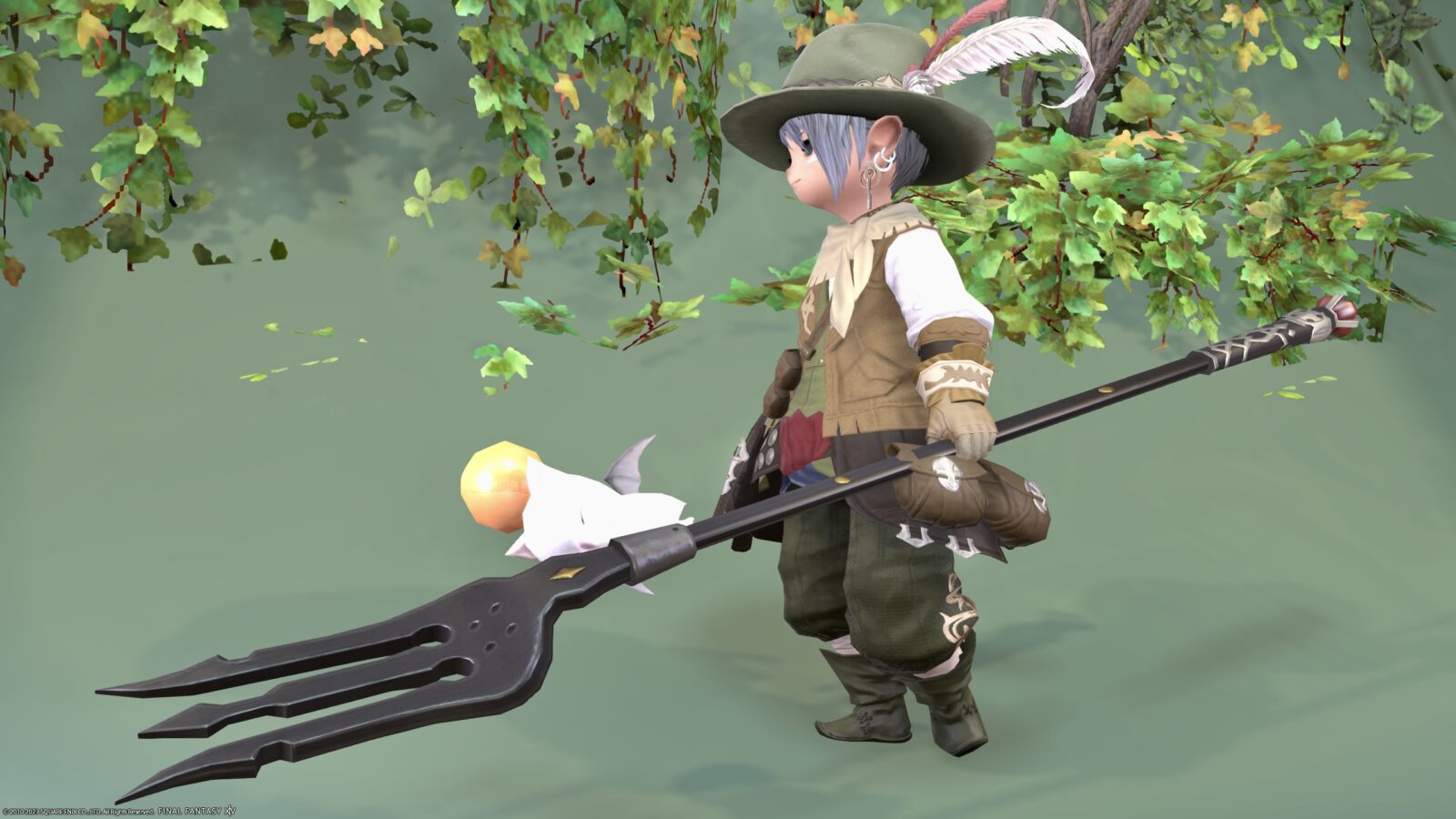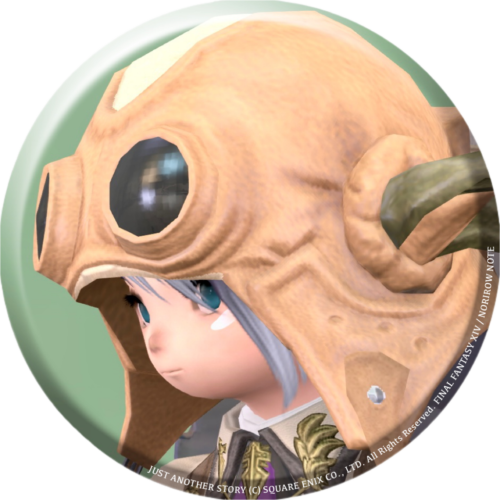 norirow
Yeah, it might be easier to match with various coordinates if it doesn't shine.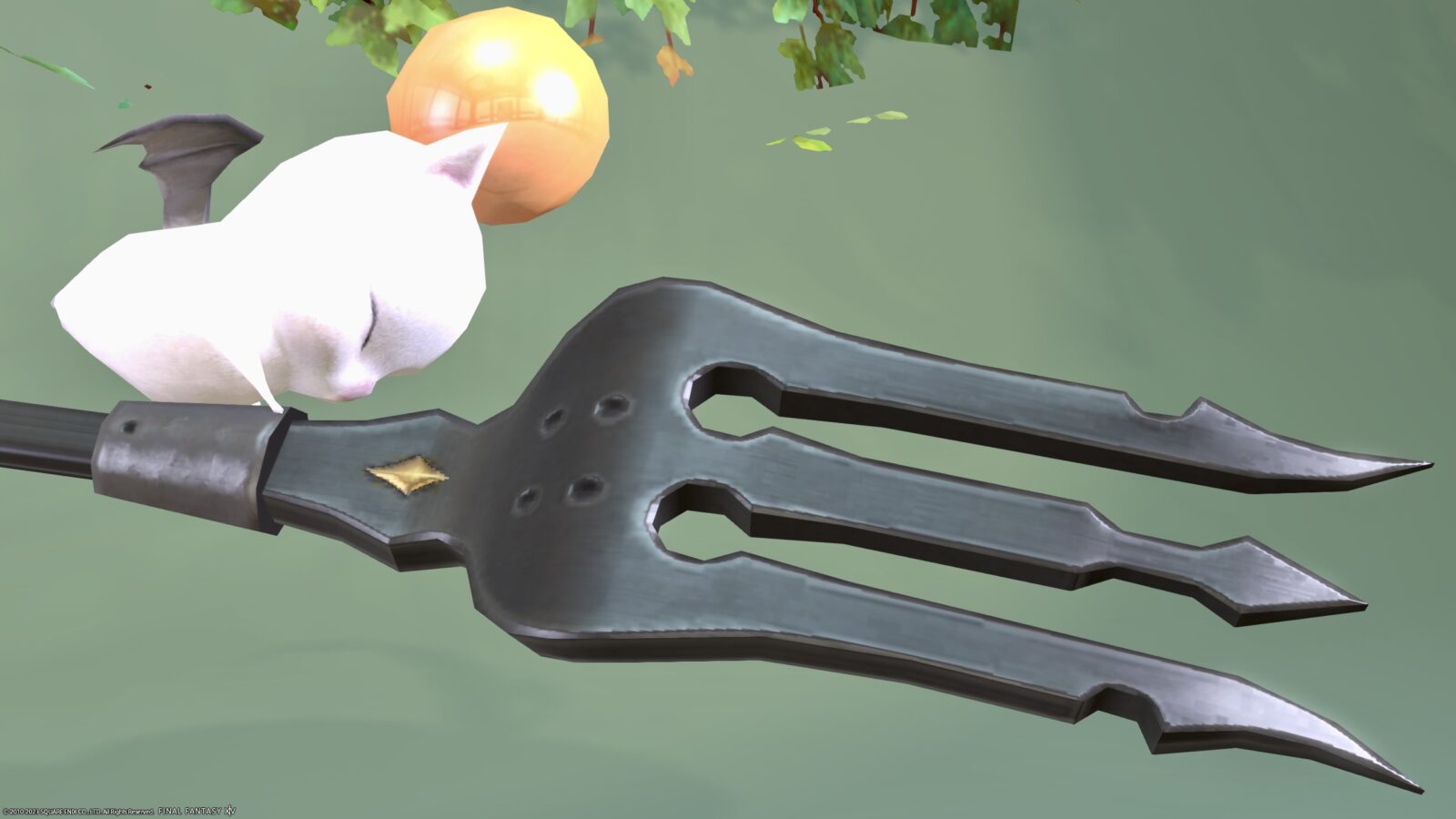 The hooked end of the fork is fashionable.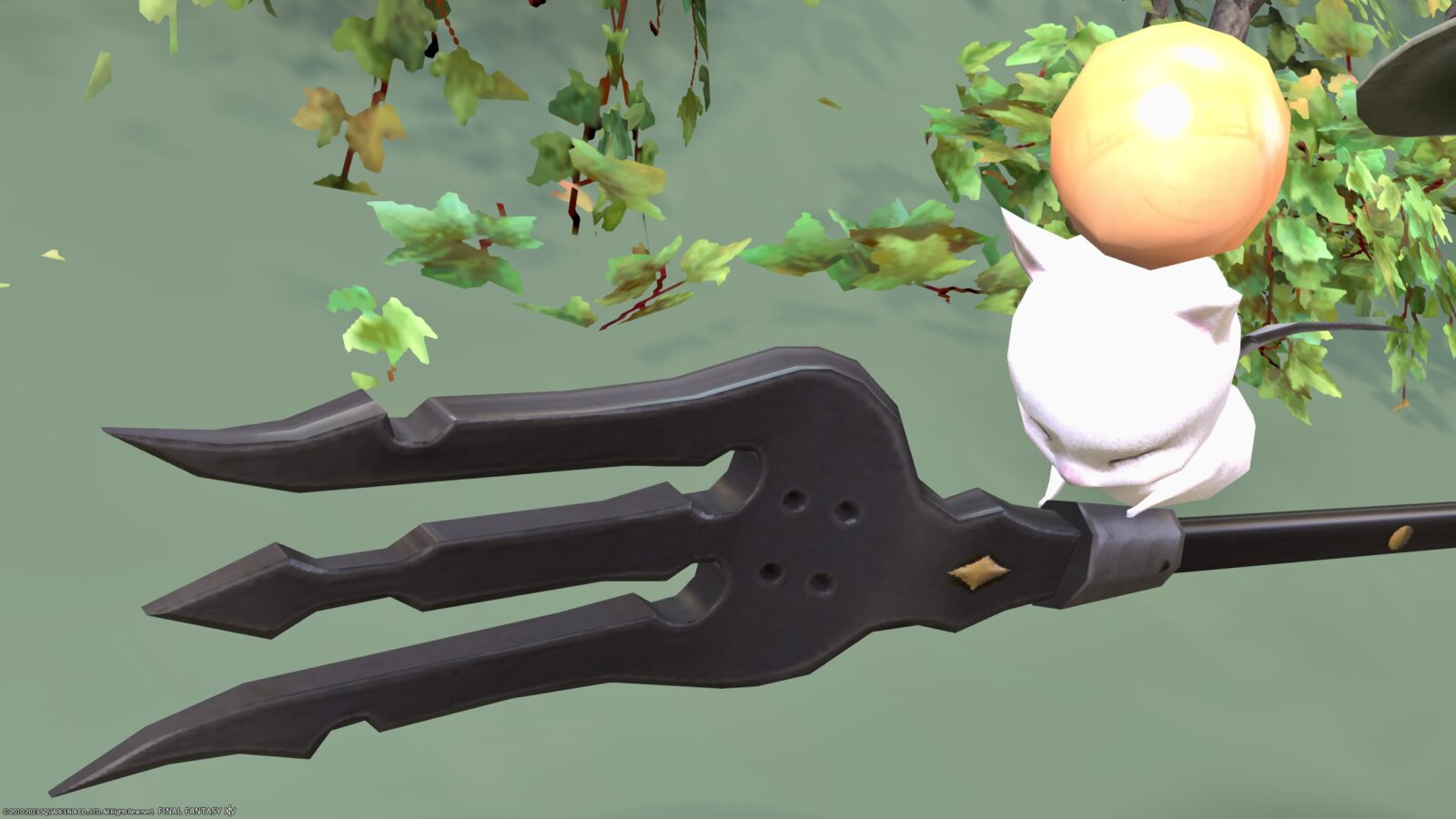 Looks like pasta would be easy to eat.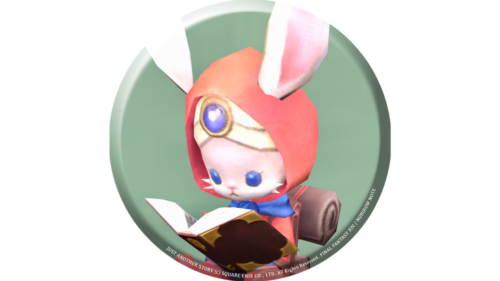 namingway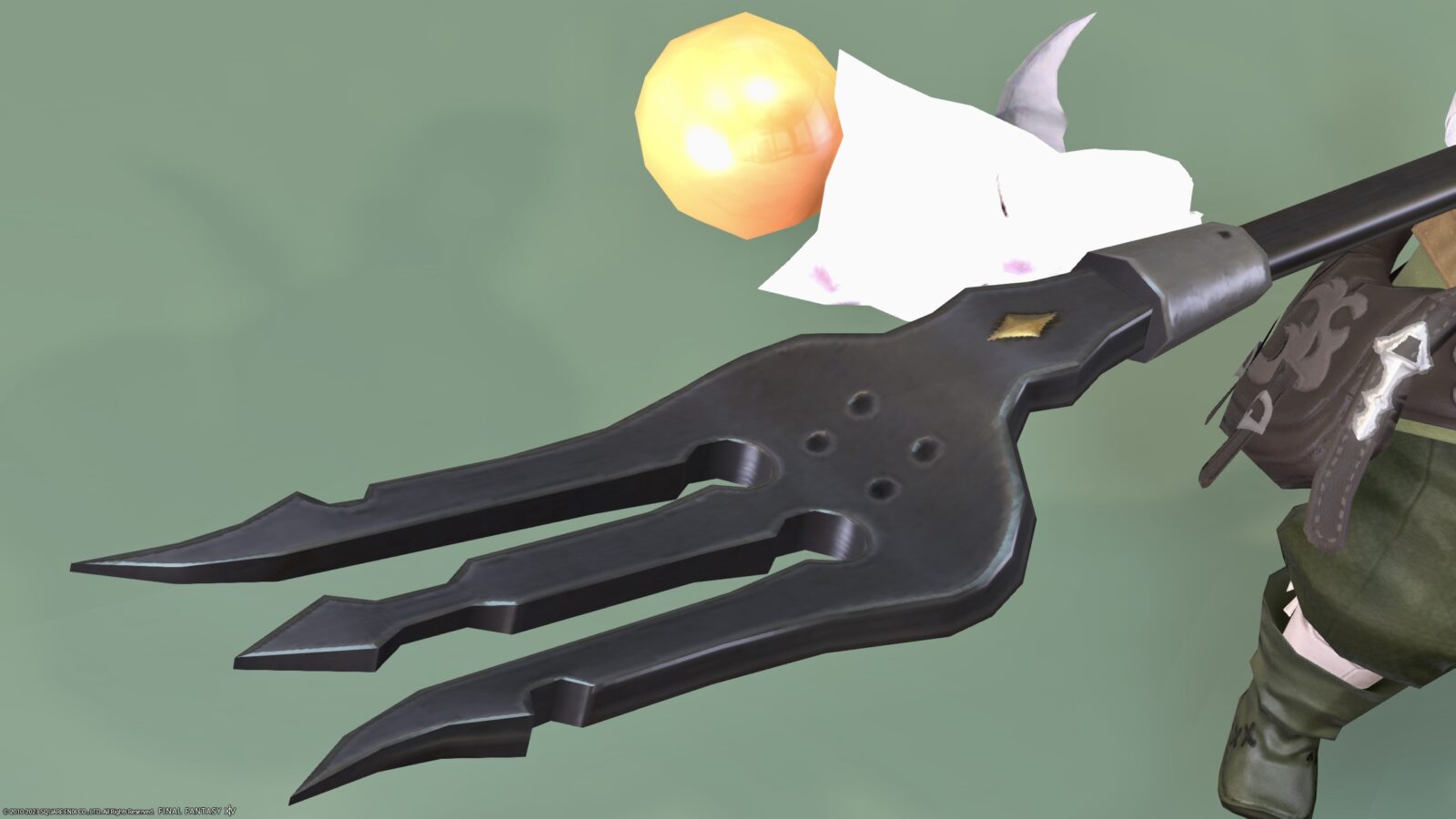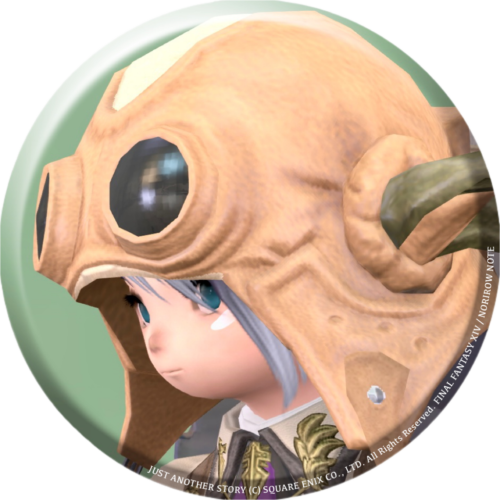 norirow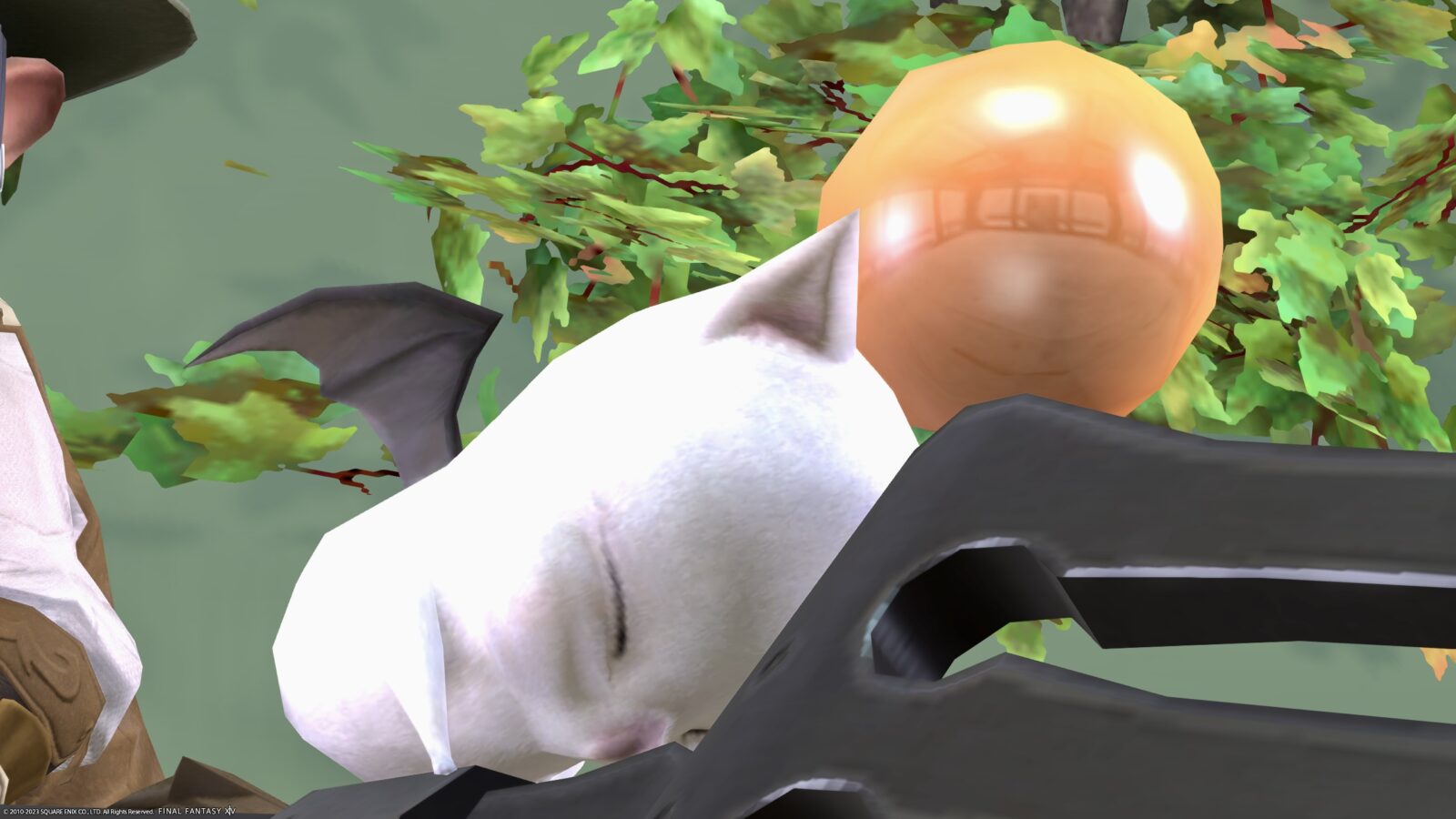 When extended, the handle has three tacks.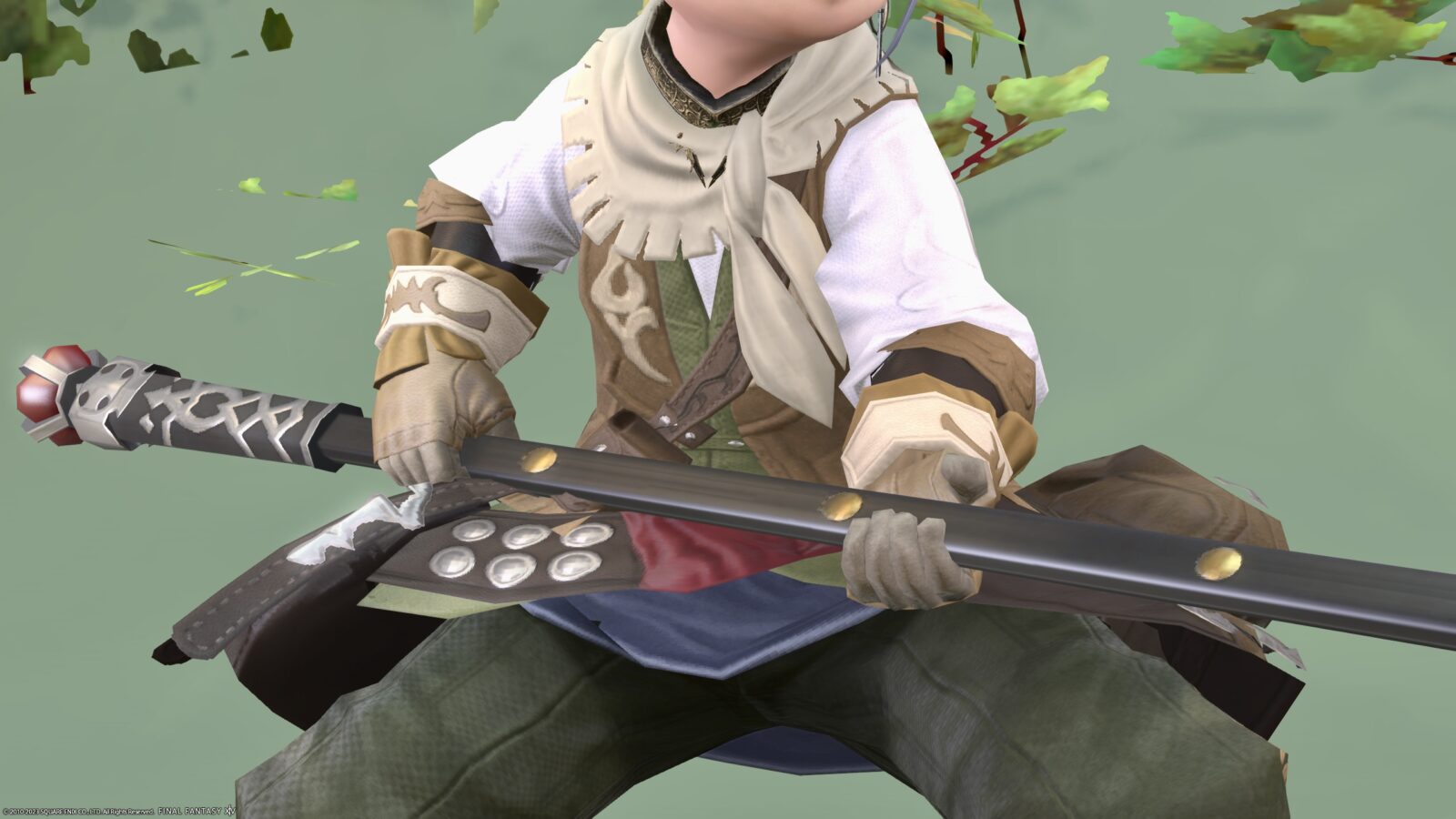 The crown at the end of the handle is also a lovely design.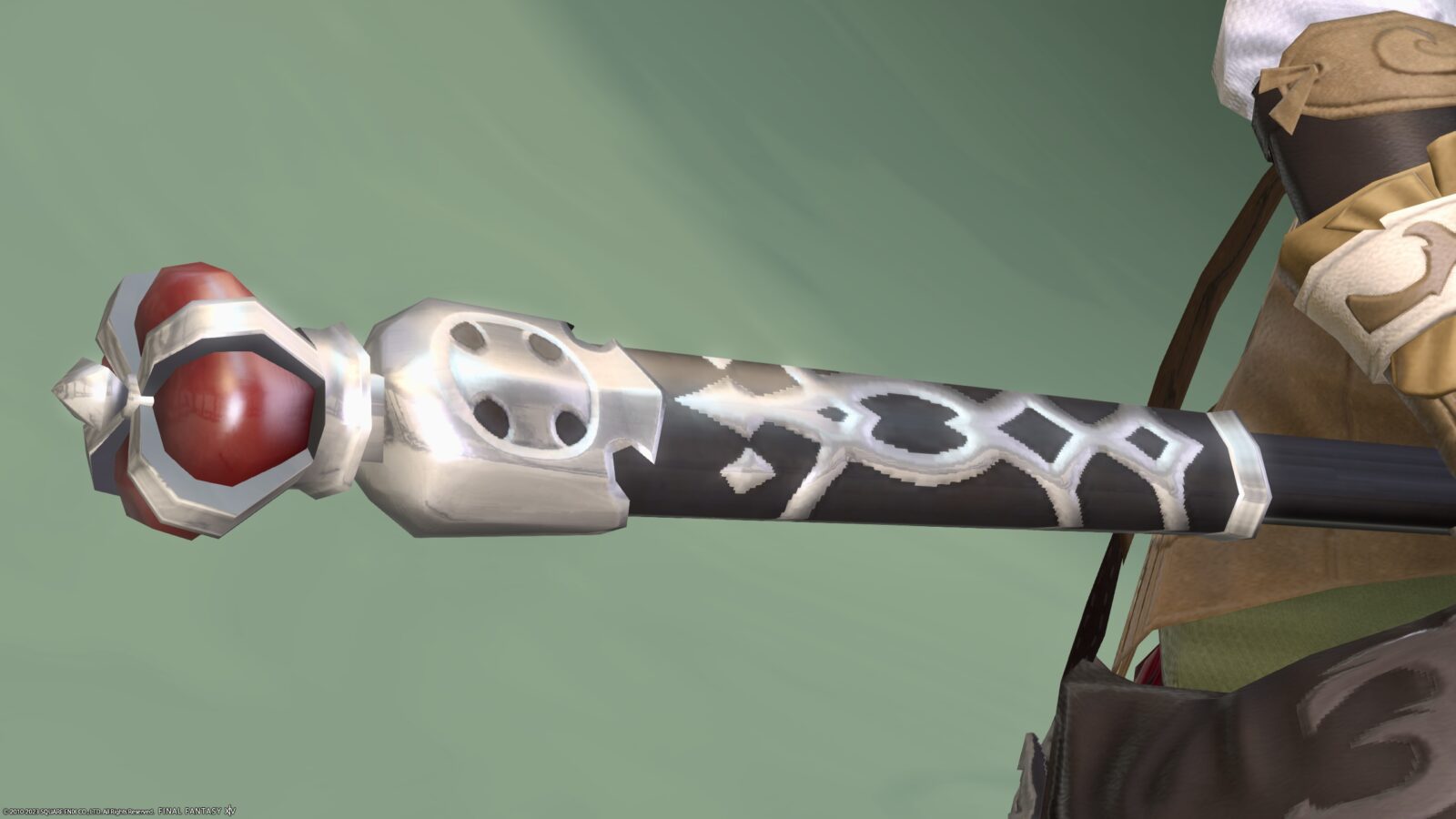 When Norirow-san has it, it looks like a herdsman, not a dragoon.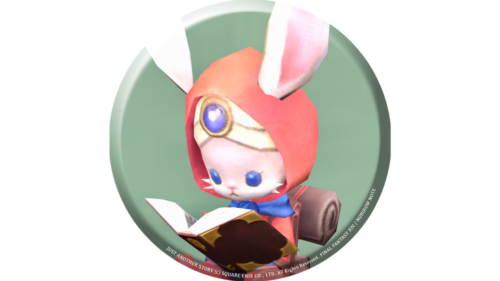 namingway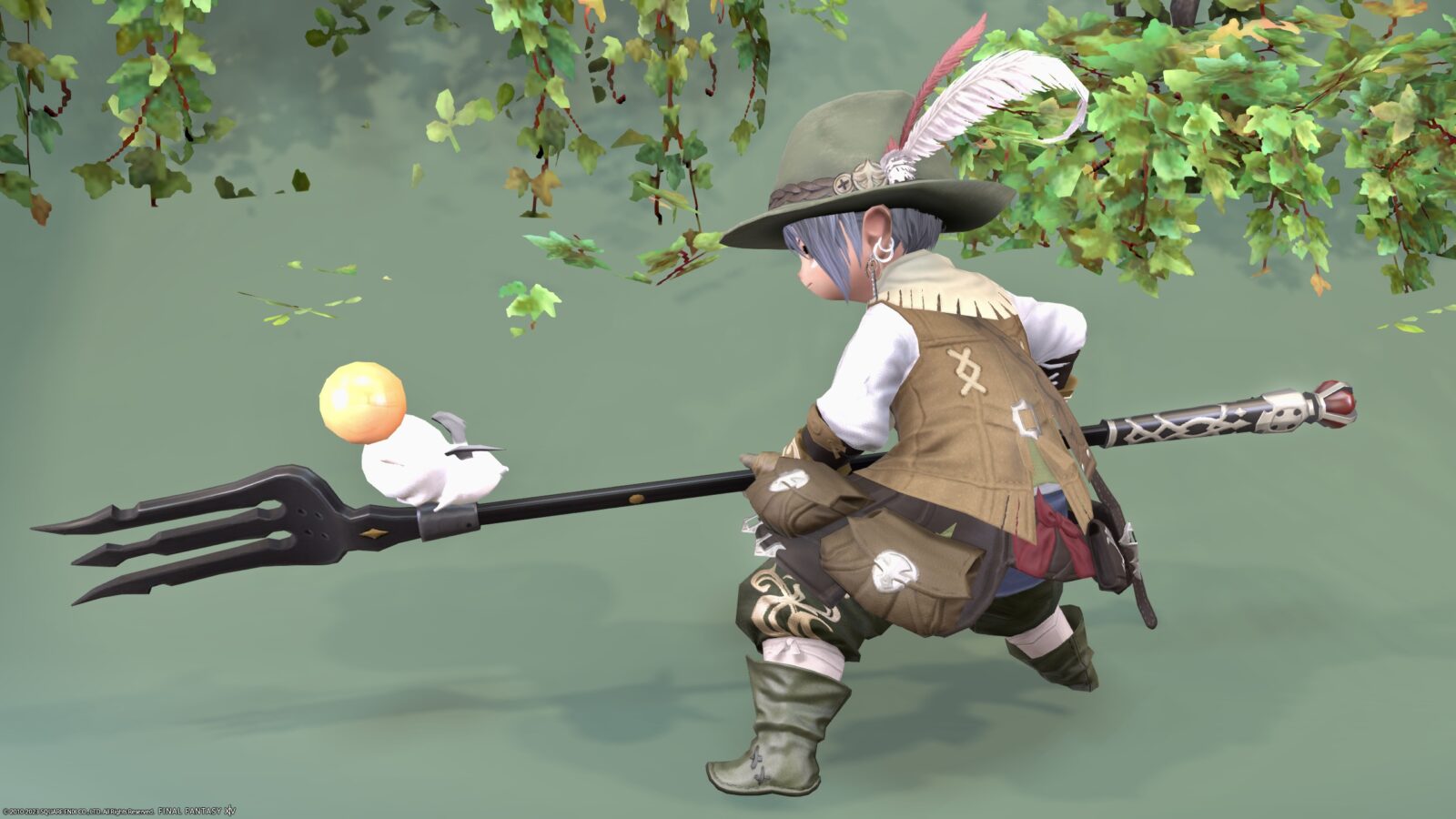 You seem to be raising sheep or something.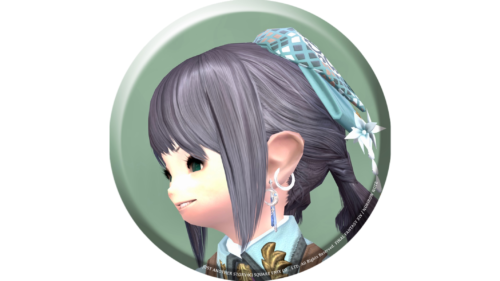 noriko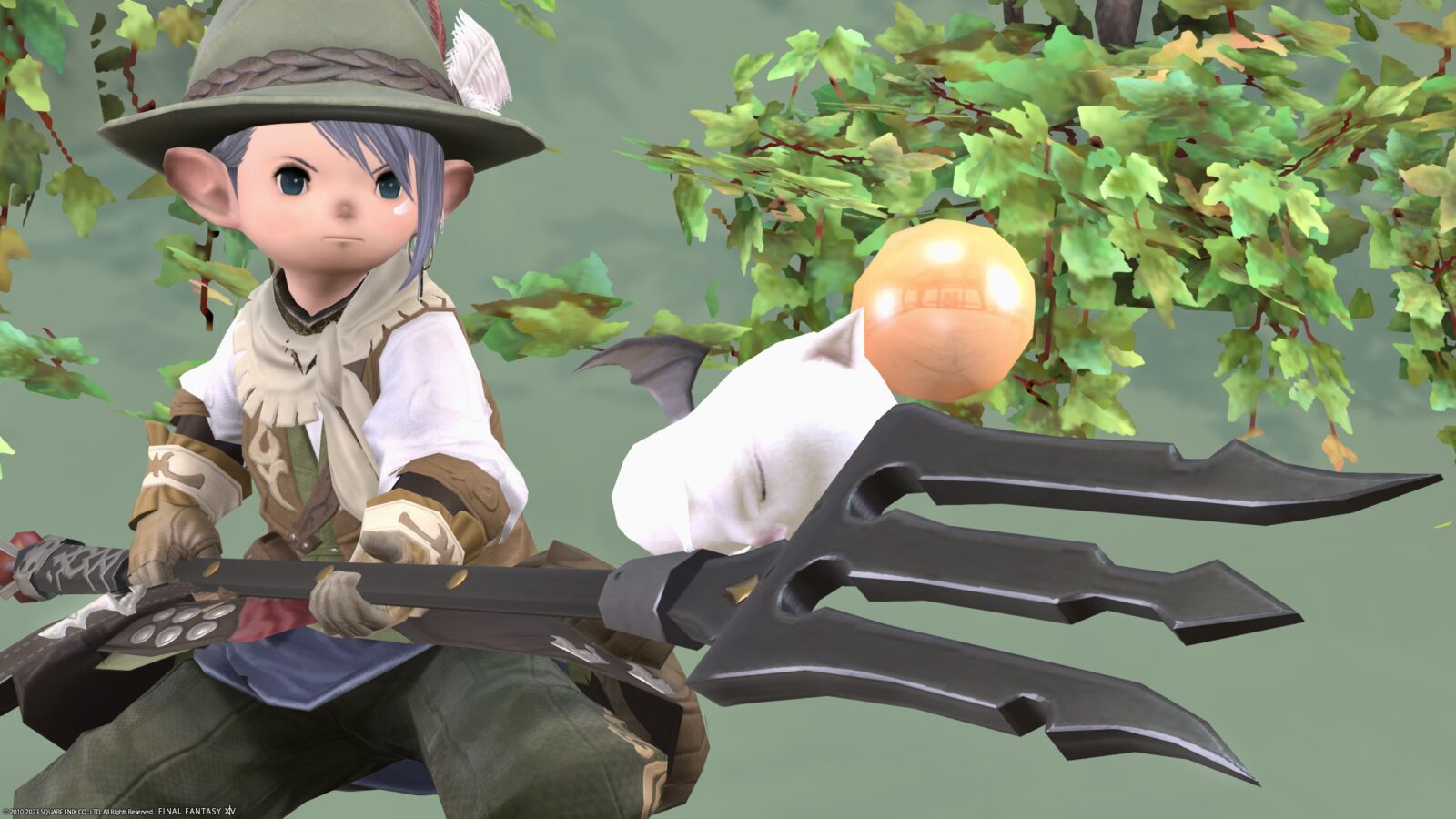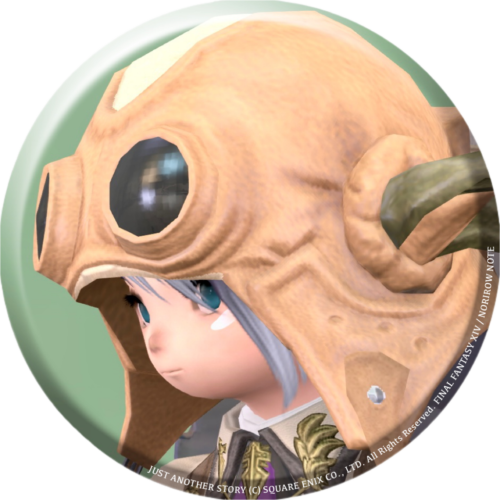 norirow
Eh, Even Noriko-chan says that💦.
▼ The growth was recorded on video!
So, these are the records of the "Melancholy Mogfork," the Dragoon's weapon available at Good King Moggle Mog XII!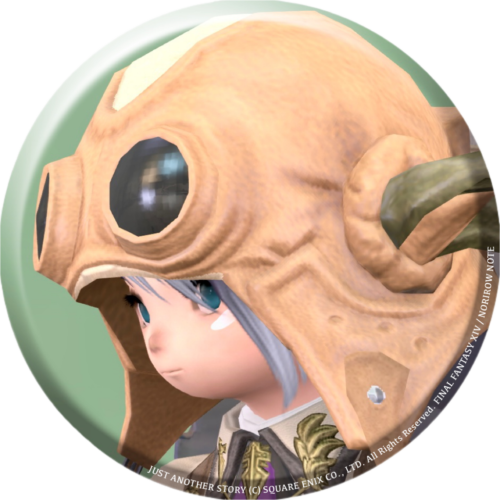 norirow
I'm from a Lancer background, you know? 💦
♦♦♦
Related records