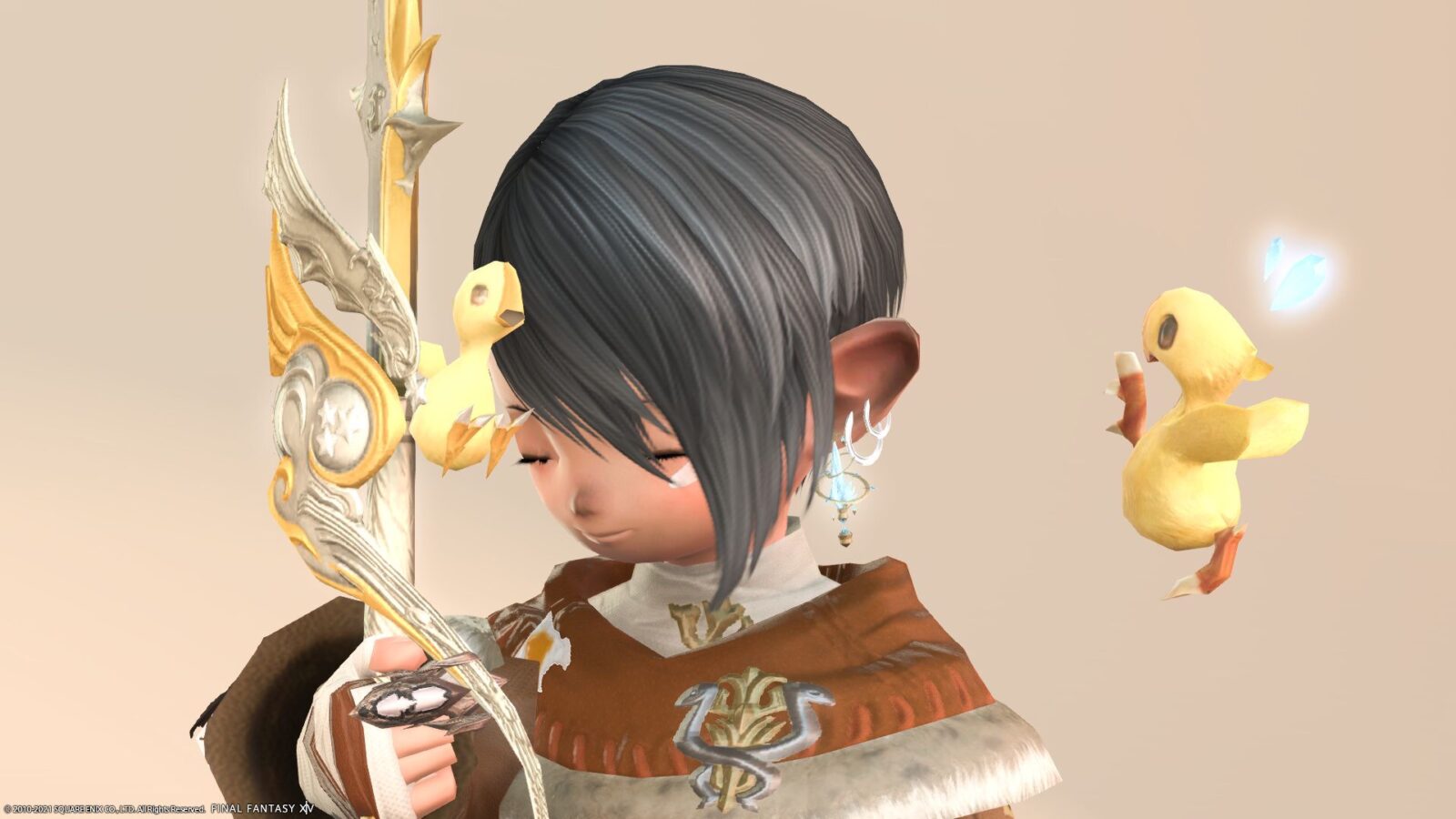 This is a record of Stormblood's collector's edition bonus red mage sword "Chicken Knife".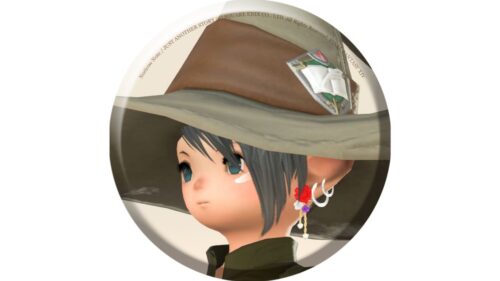 norirow
This is an insanely cute rapier! I recommend you to become a red mage just to equip this!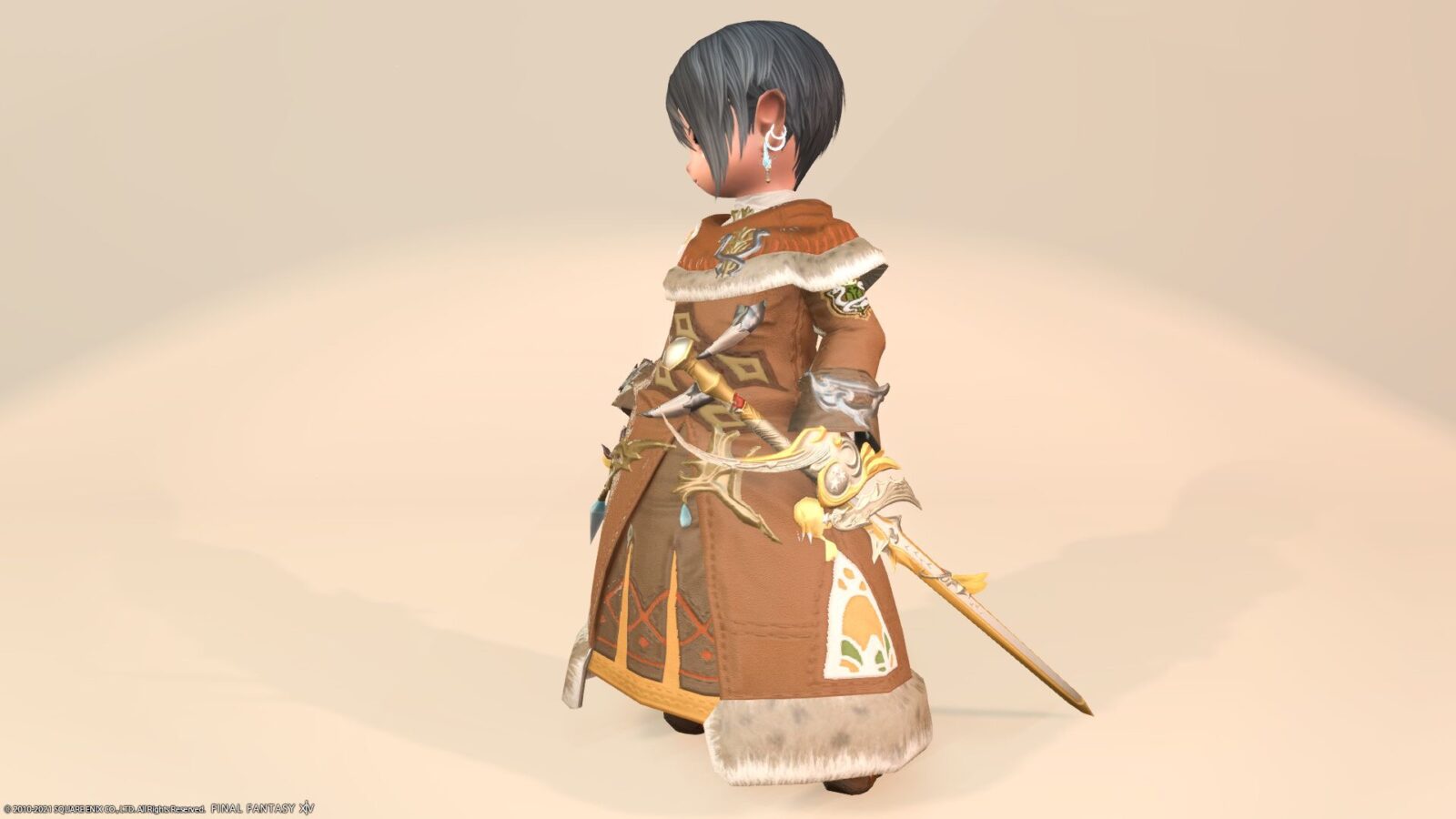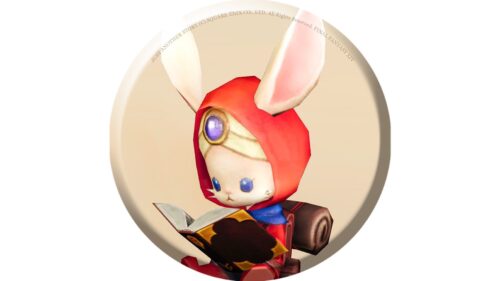 namingway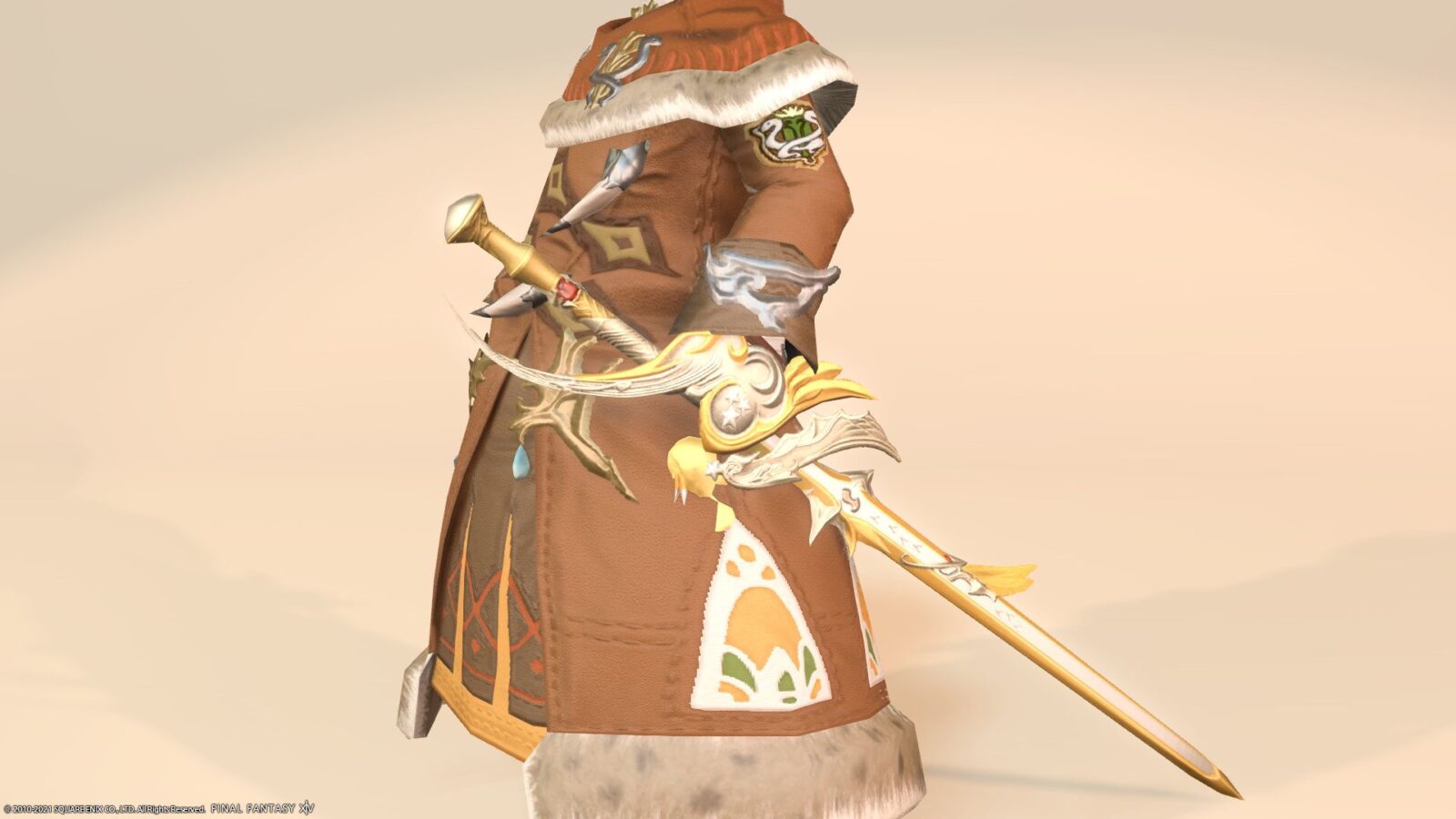 All swords and floating objects are also decorated with chocobos.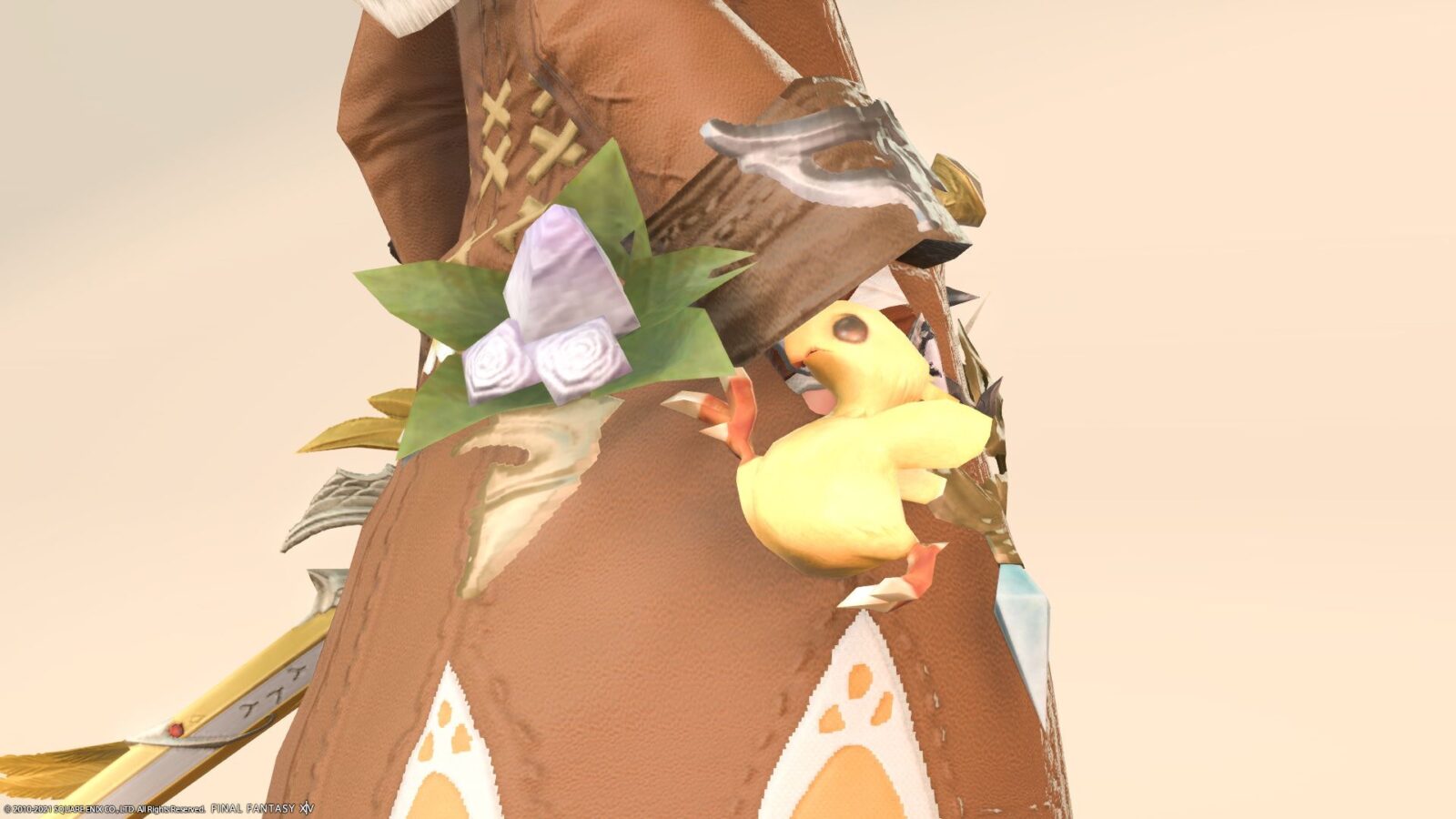 When you pull out the sword, the floating chocobo pops out and is very cute.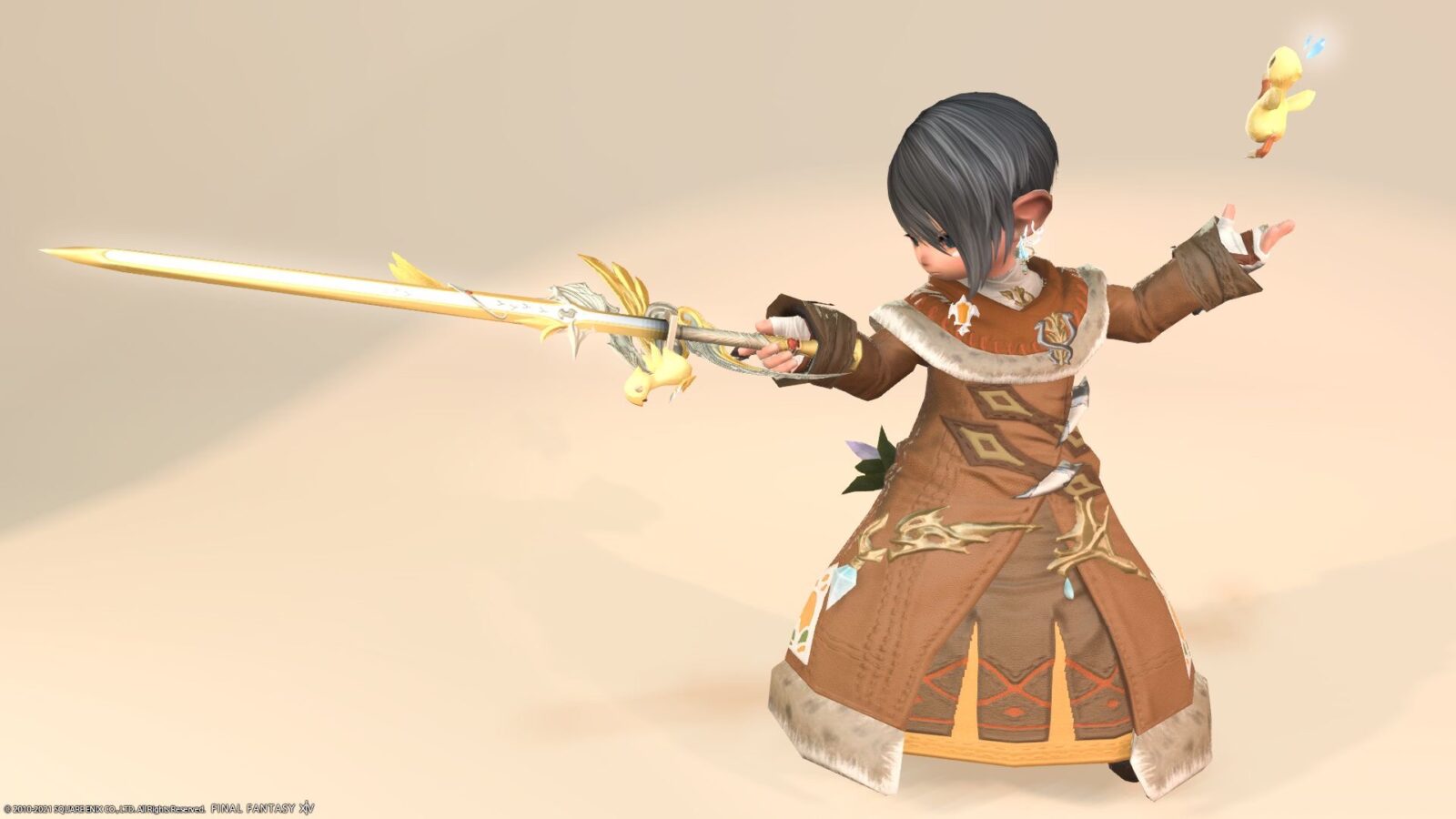 Chocobo color overall.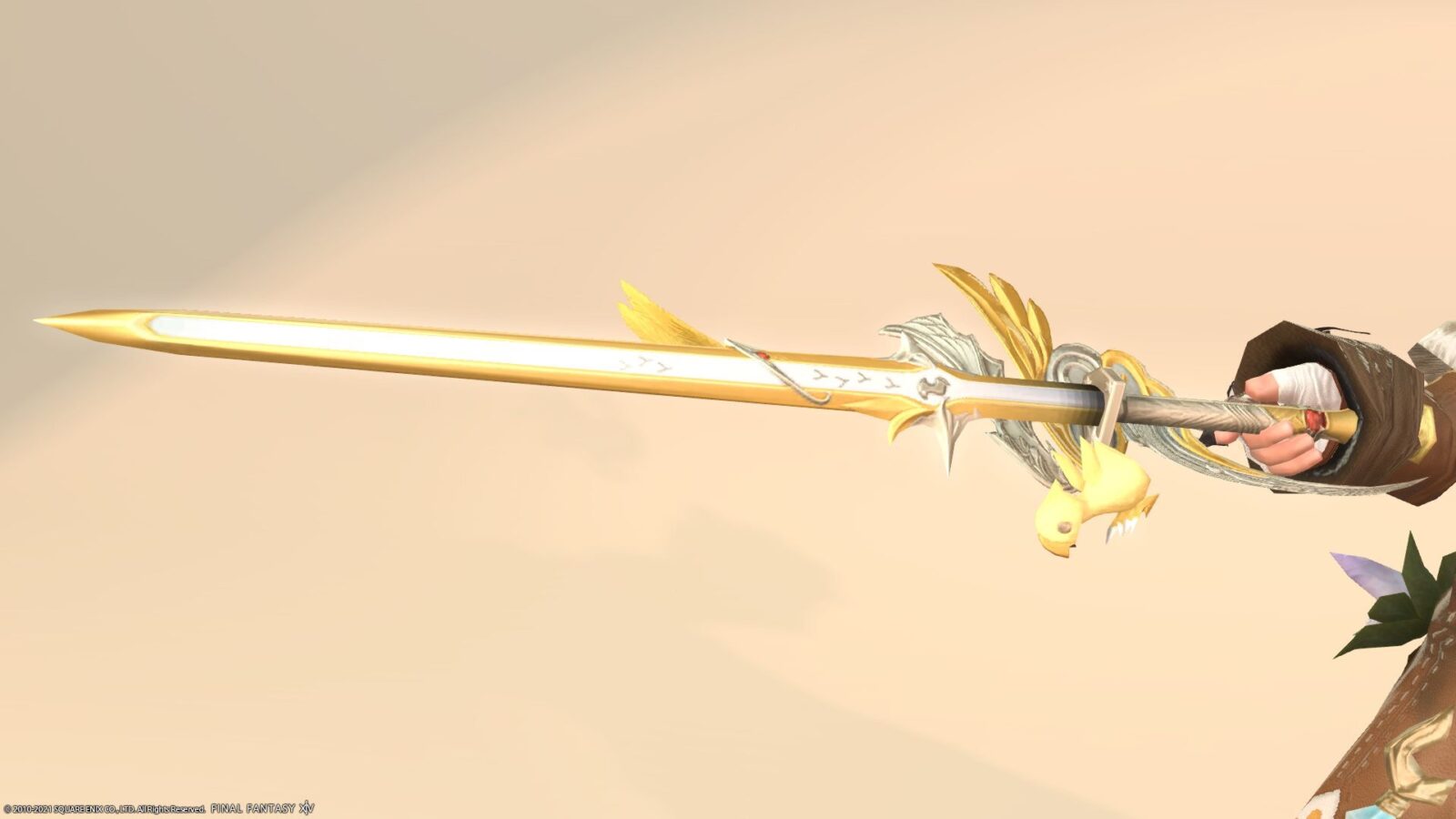 Not only is the chocobo on the brim cute, but the feather decorations and details are very fashionable.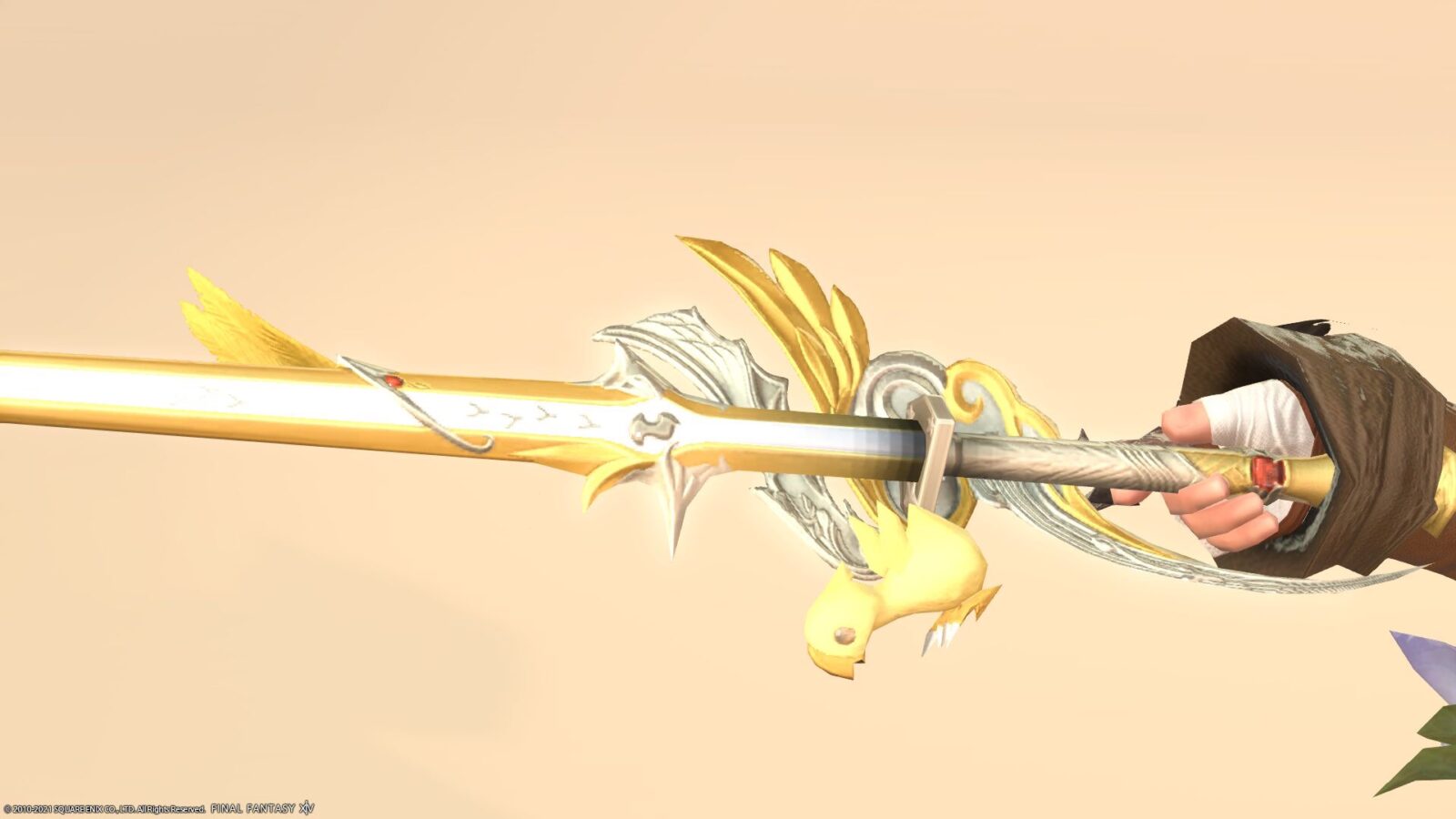 The chocobo that popped out has sweat flying overhead 💦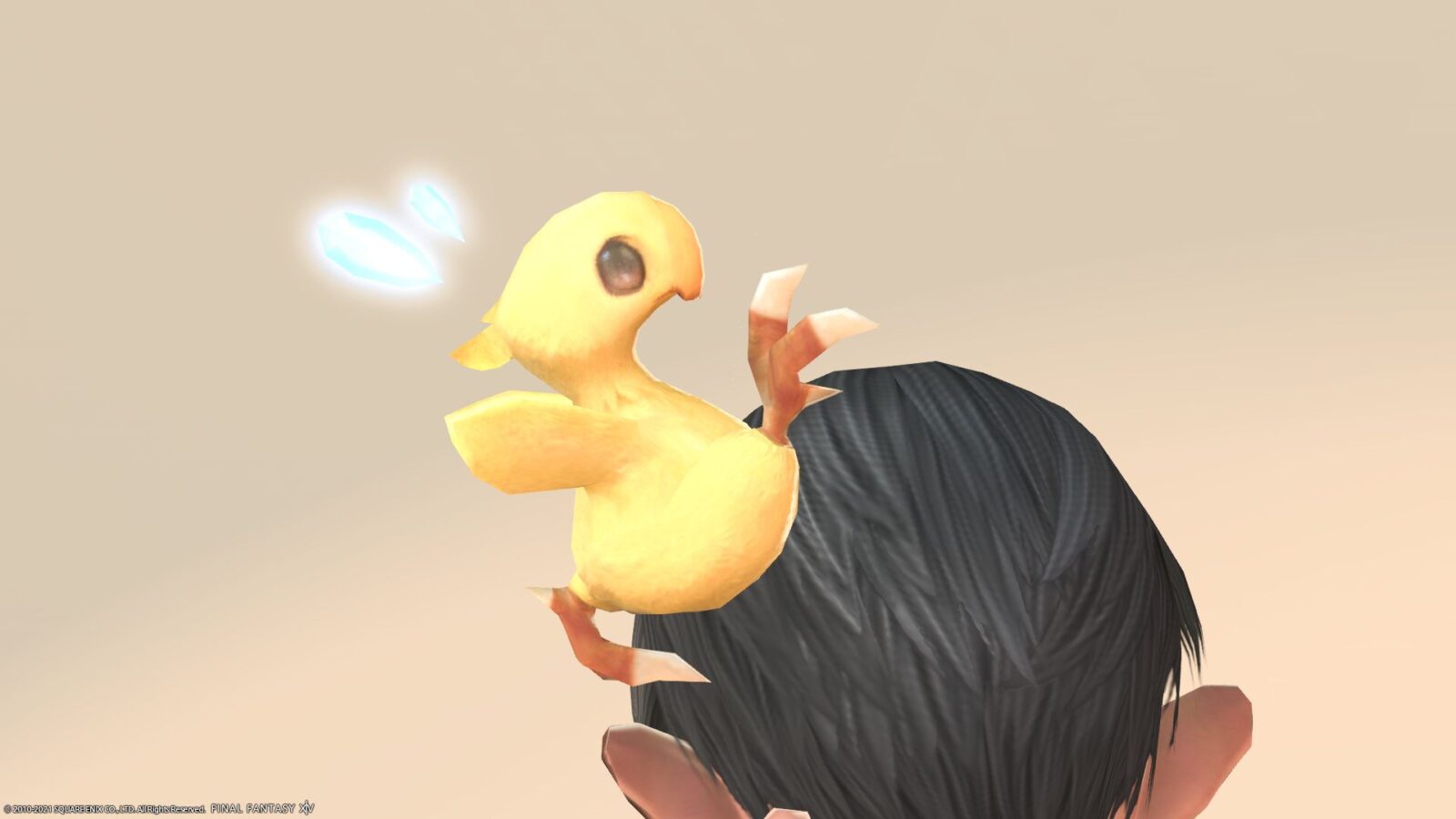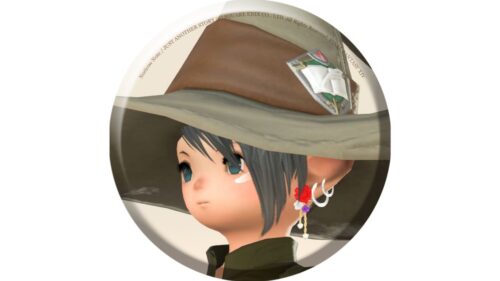 norirow
I wonder if he's impatient because he's chicken, this is really cute!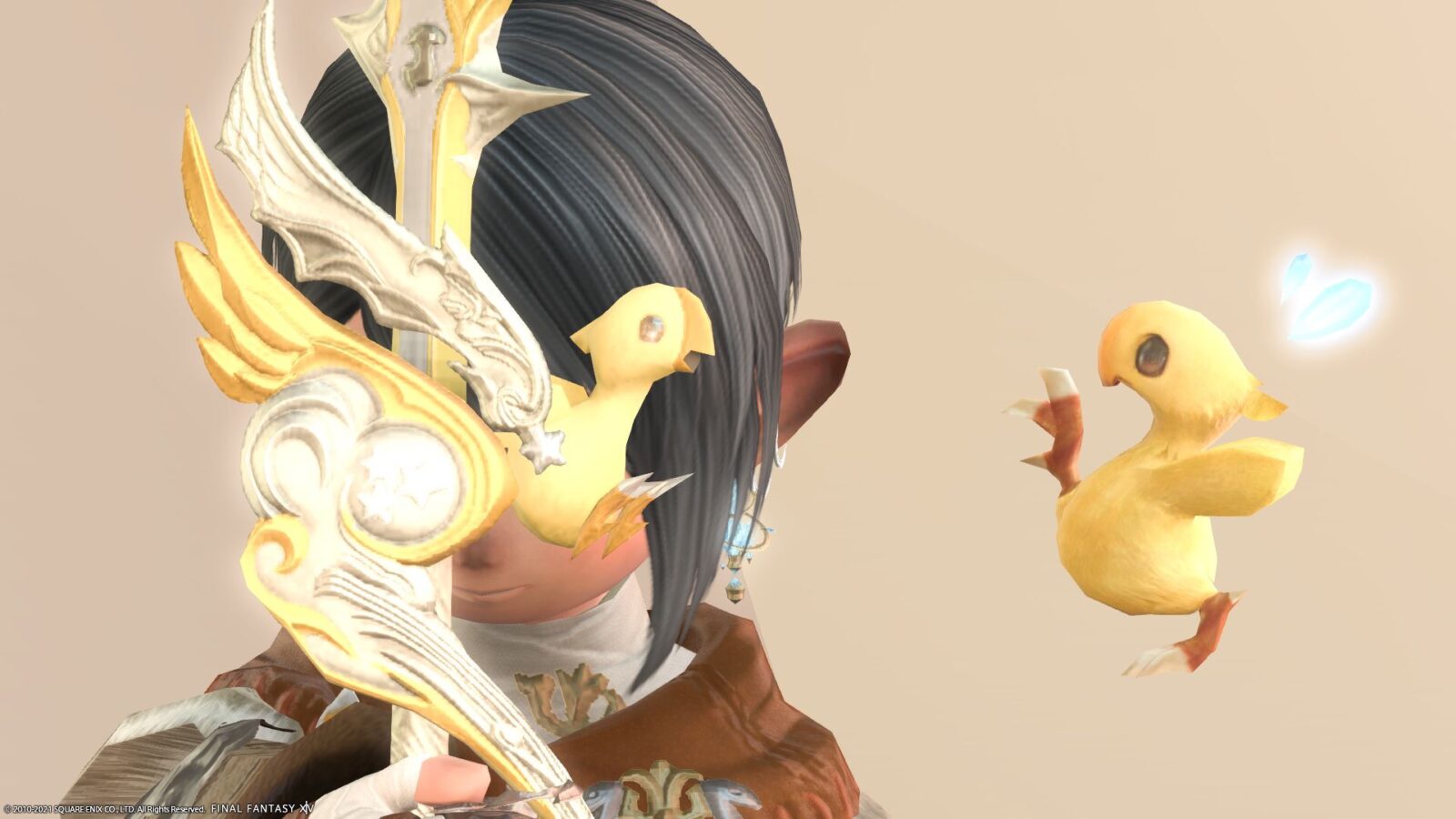 I don't think you can see how sweat is popping out in the photo, so please check it out in the video below.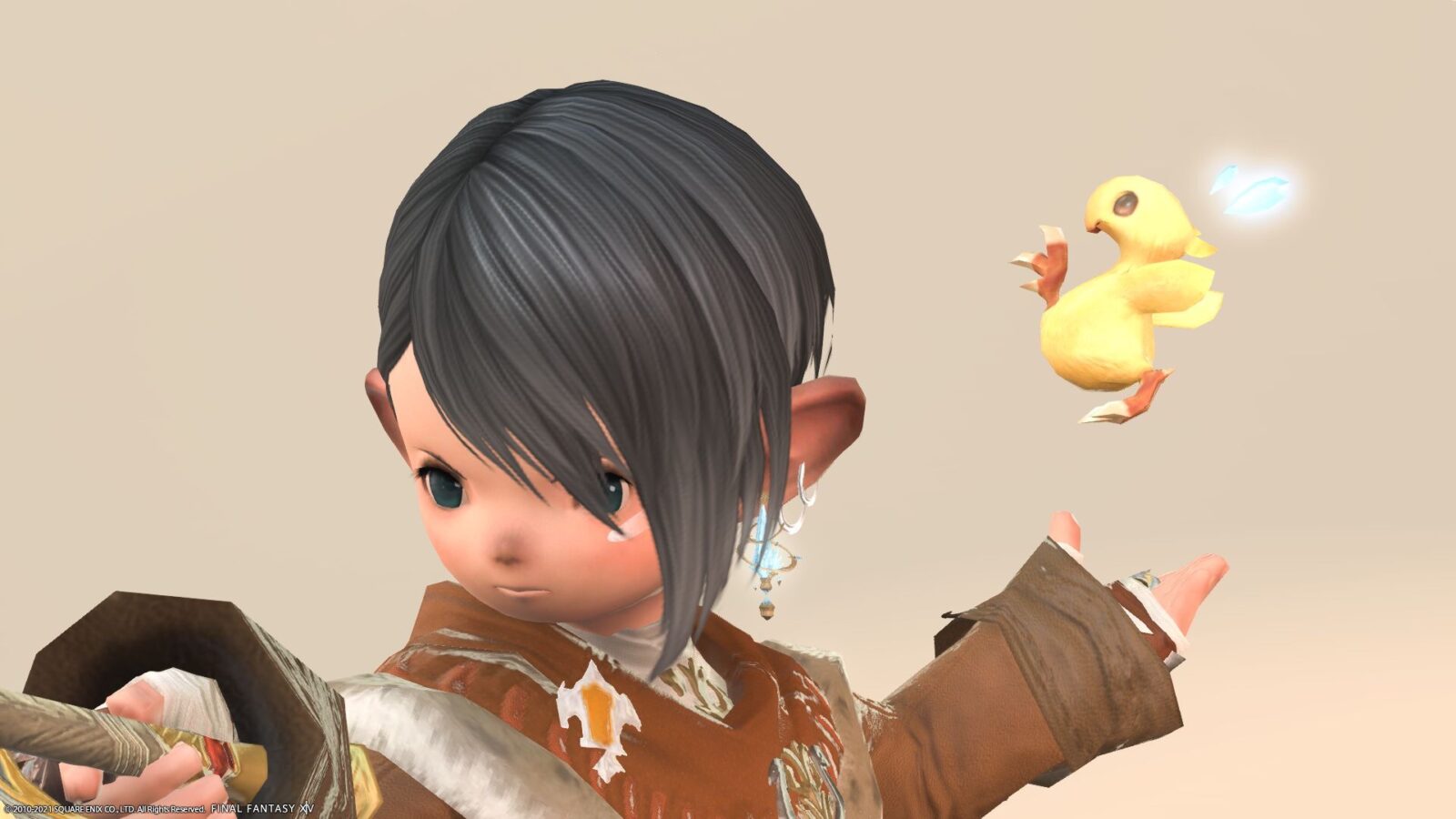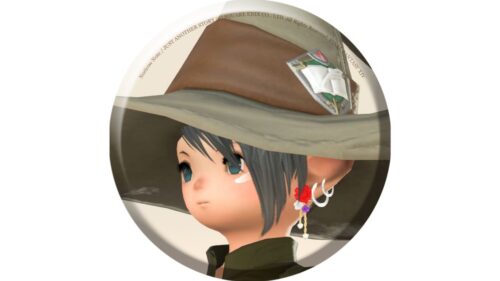 norirow
By the way, "Chicken Knife" is one of the strongest weapons of FF5, isn't it?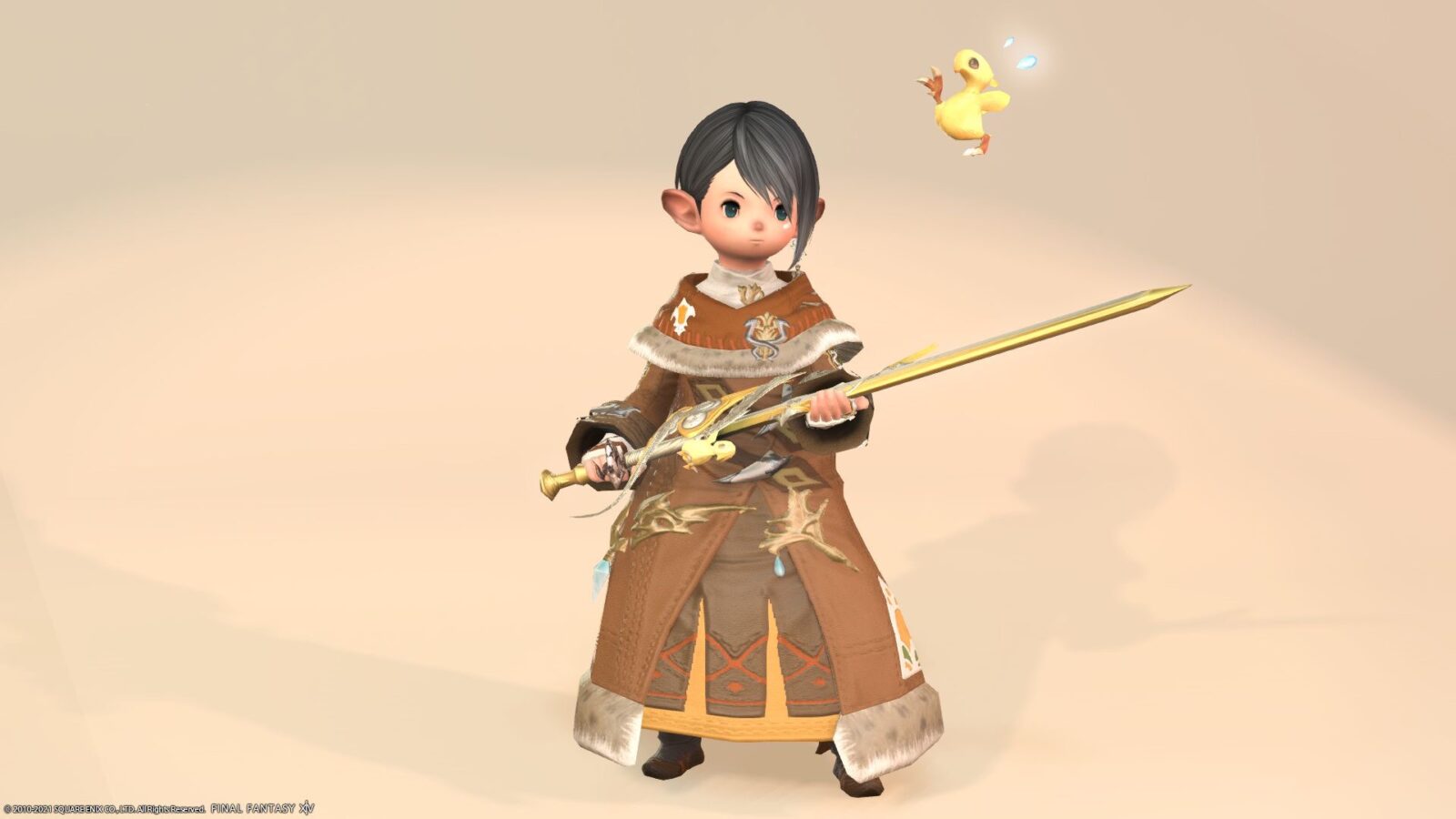 Oh yeah, a legendary knife whose attack power increases as many times as it escapes. Norirow-san, you're always escaping, so you're likely to be the strongest soon.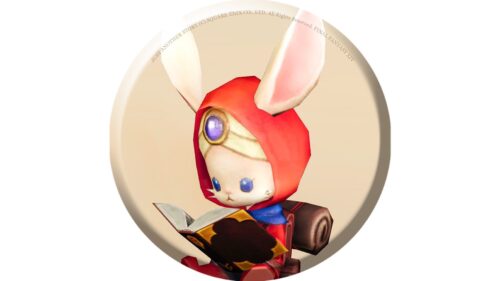 namingway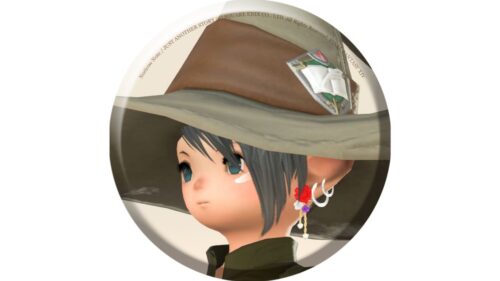 norirow
※ In FF14, it will not be strengthened even if escaped.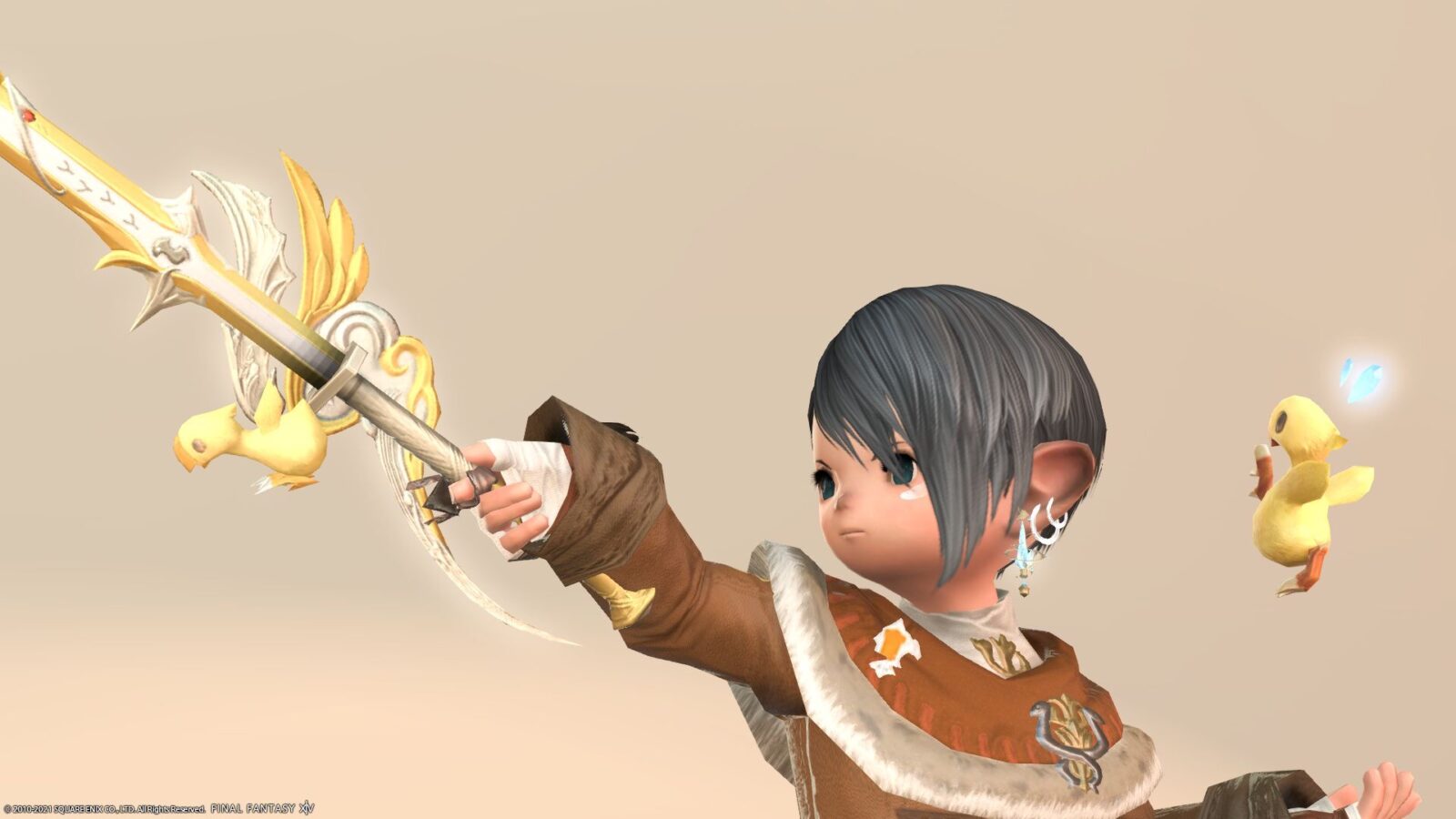 This "Chicken Knife" can be obtained at any time by digitally upgrading at the Mog Station and purchasing Stormblood Collector's Edition.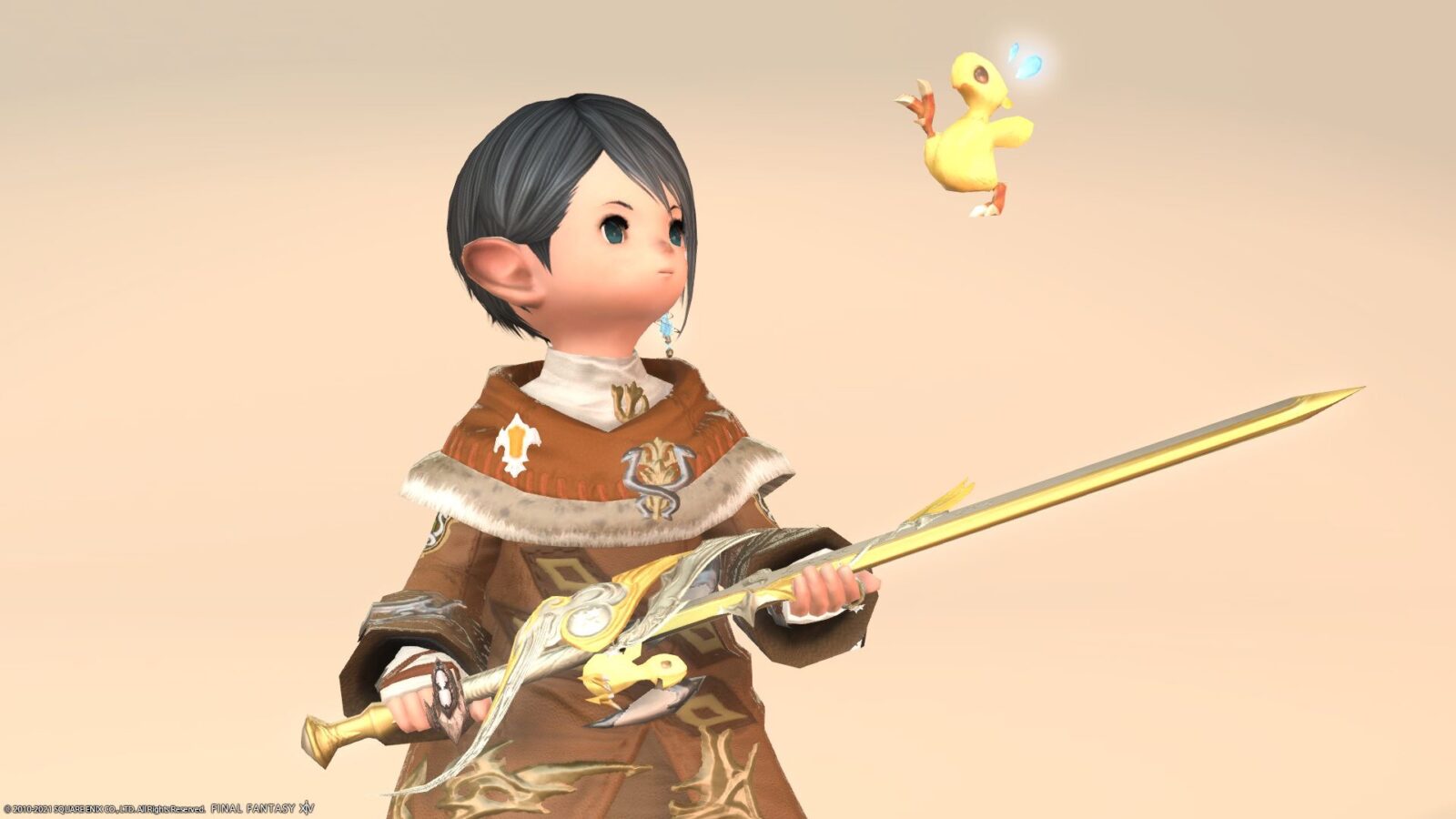 Norirow-san, are you bullying the chocobo? lol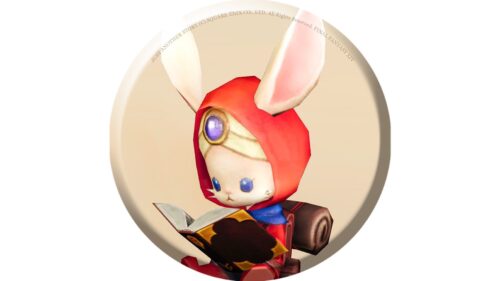 namingway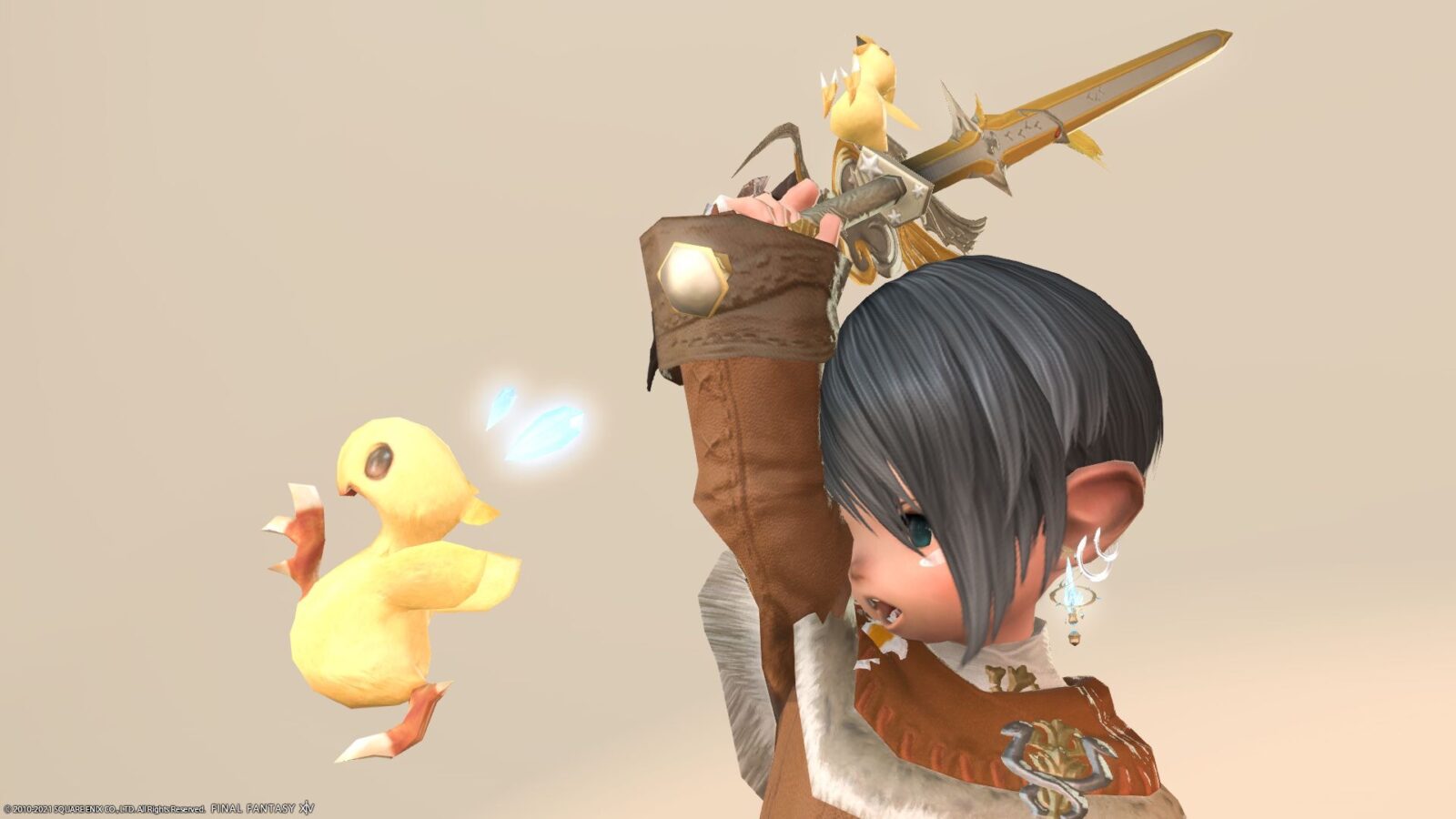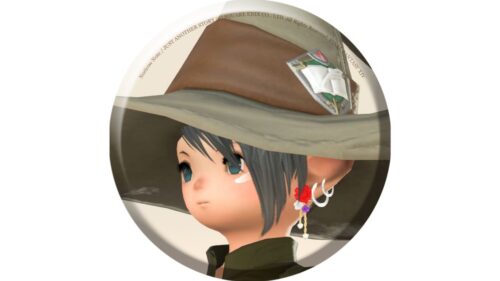 norirow
So, it was a record of the equatorial weapon "Chicken Knife", which is a digital upgrade privilege of Stormblood Collector's Edition.
▼ Check out the video to see how the chocobo is impatient!
Billing equipment & billing mount summary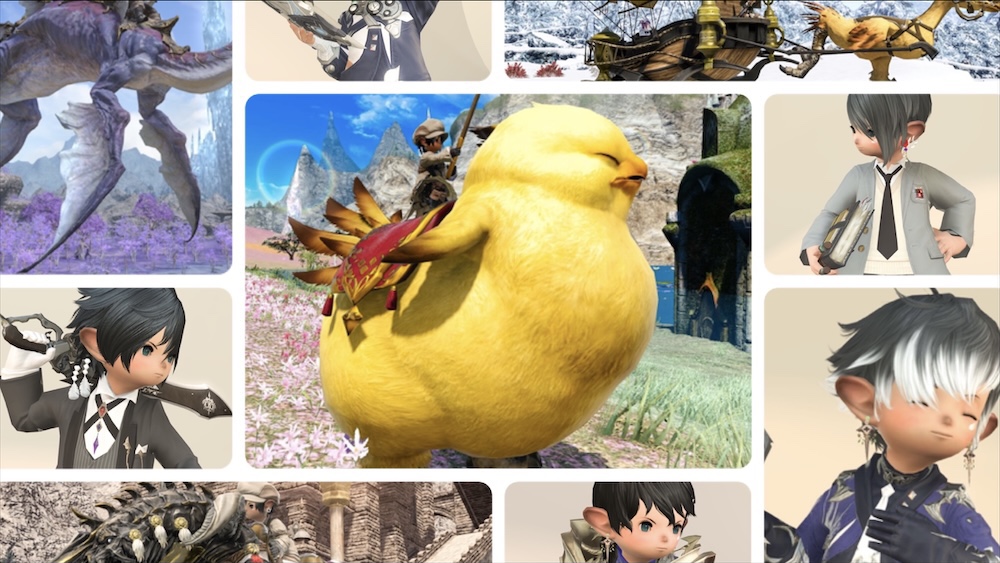 Billing items
A summary of billing equipment and mounts that can be purchased at the FF14 online store and Mog Station. / FF14オンラインストアとモグステーションで購入できる、課金装備と課金マウントのまとめです
Related records