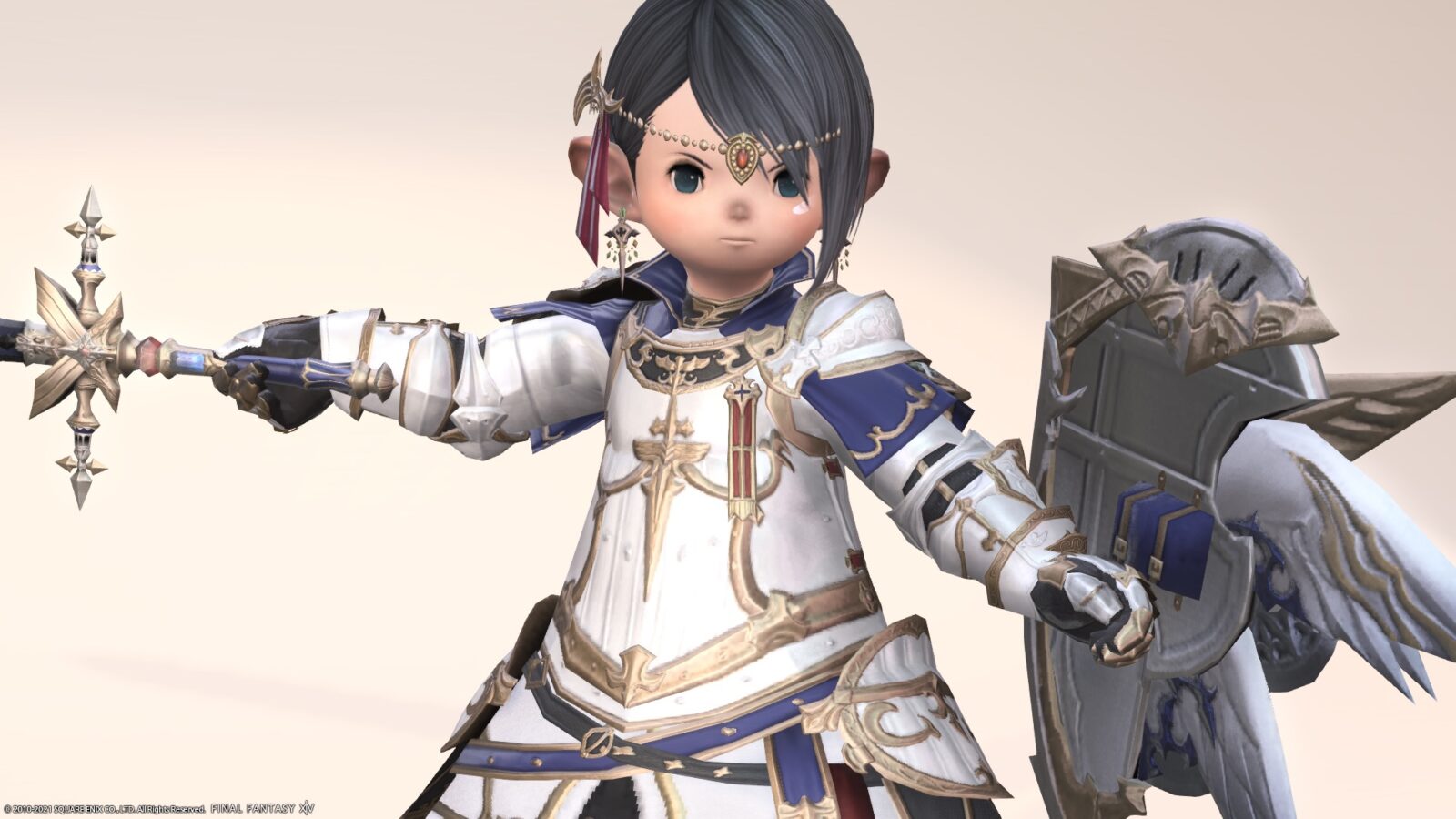 This is a record of Paladin's AF4 equipped "Chevalier" series.
※ AF4 equipment is an abbreviation for Lv80 artifact equipment, which means "special equipment unique to each job". The artifact equipment is a milestone and a special outfit with a fairly elaborate design. (AF4 is a costume for SHADOWBRINGERS)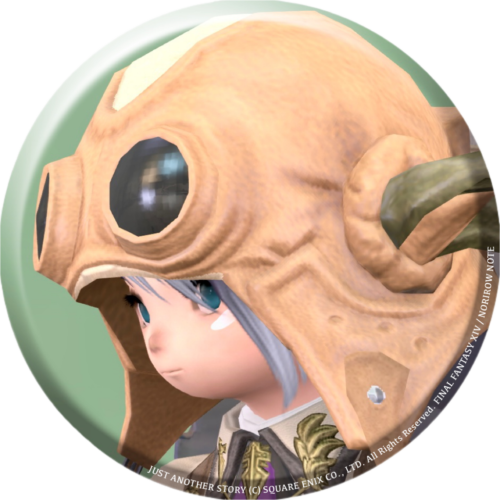 norirow
Wow, this is also a cool knight costume!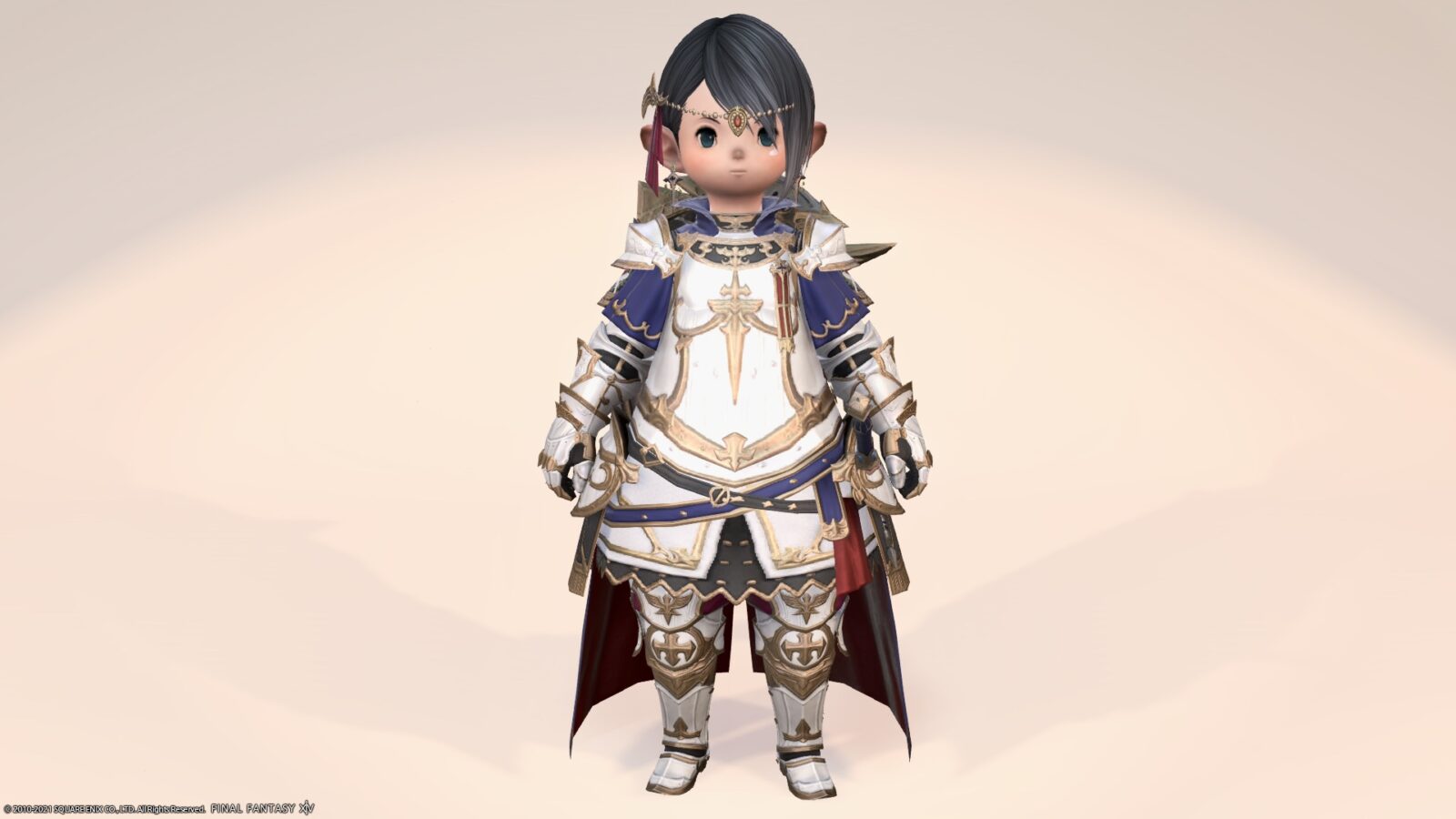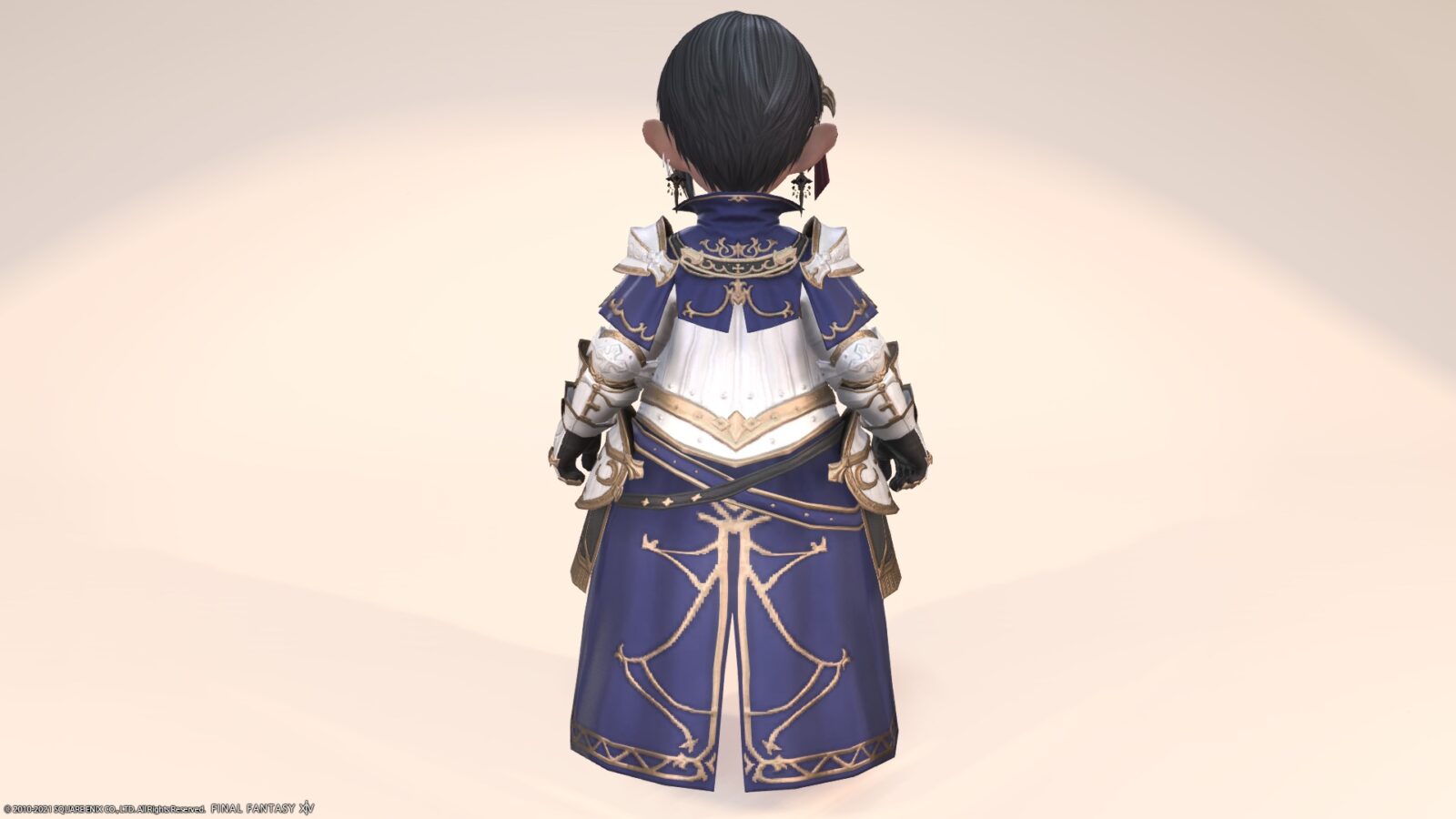 AF3 was also cool, but this is also pretty good.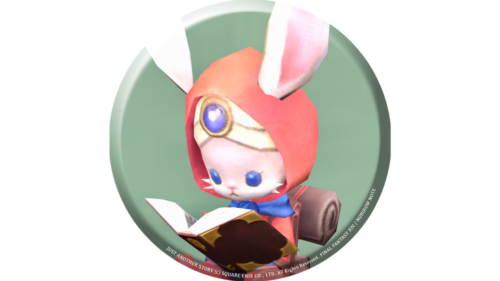 namingway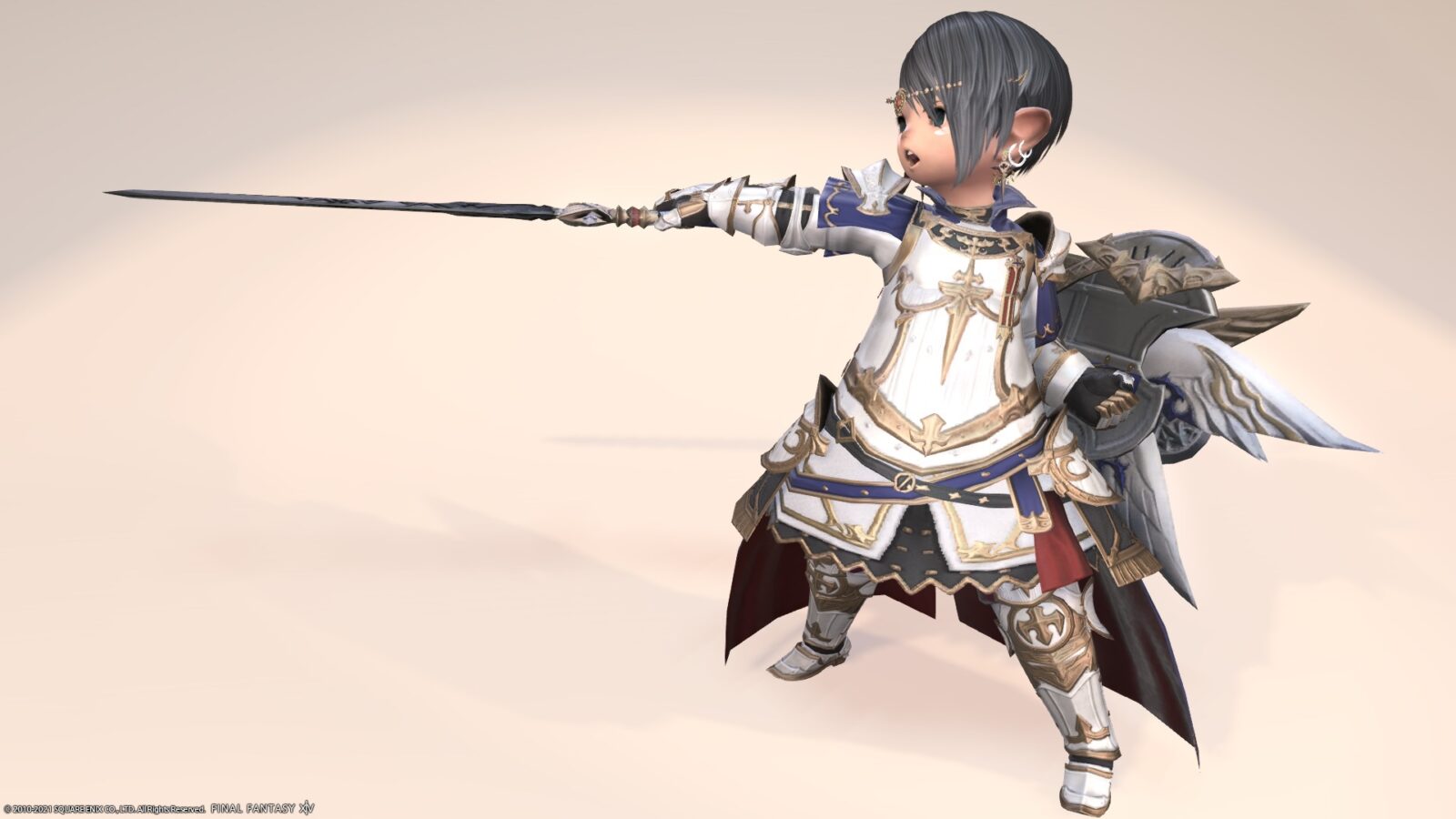 Paladin AF4 "Chevalier" series
These can be obtained at Tempest's Workbench as you progress through the SHADOWBRINGERS story.
The head equipment is a fashionable chain circlet.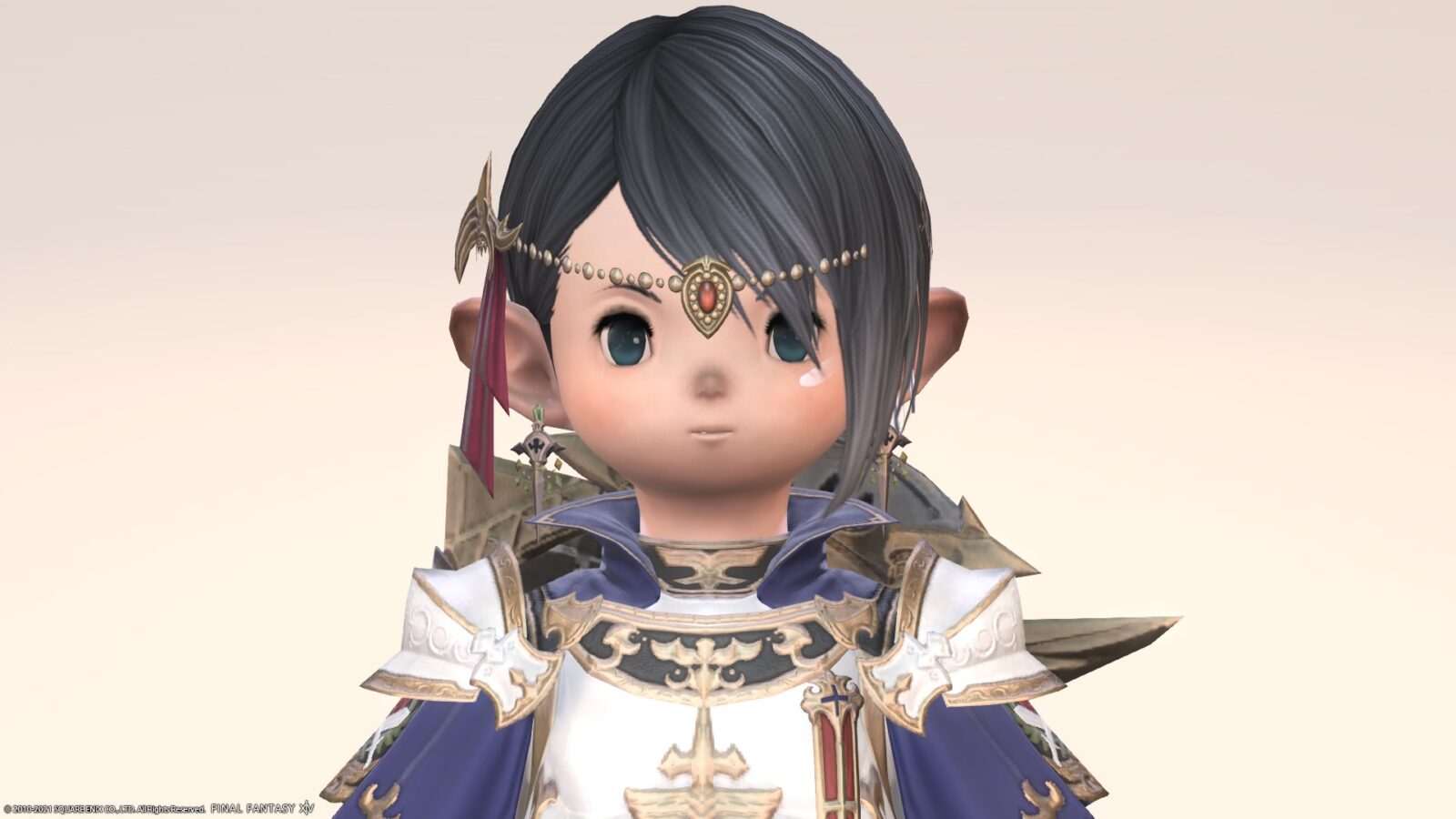 It is cute that the ribbon is hanging on the right side.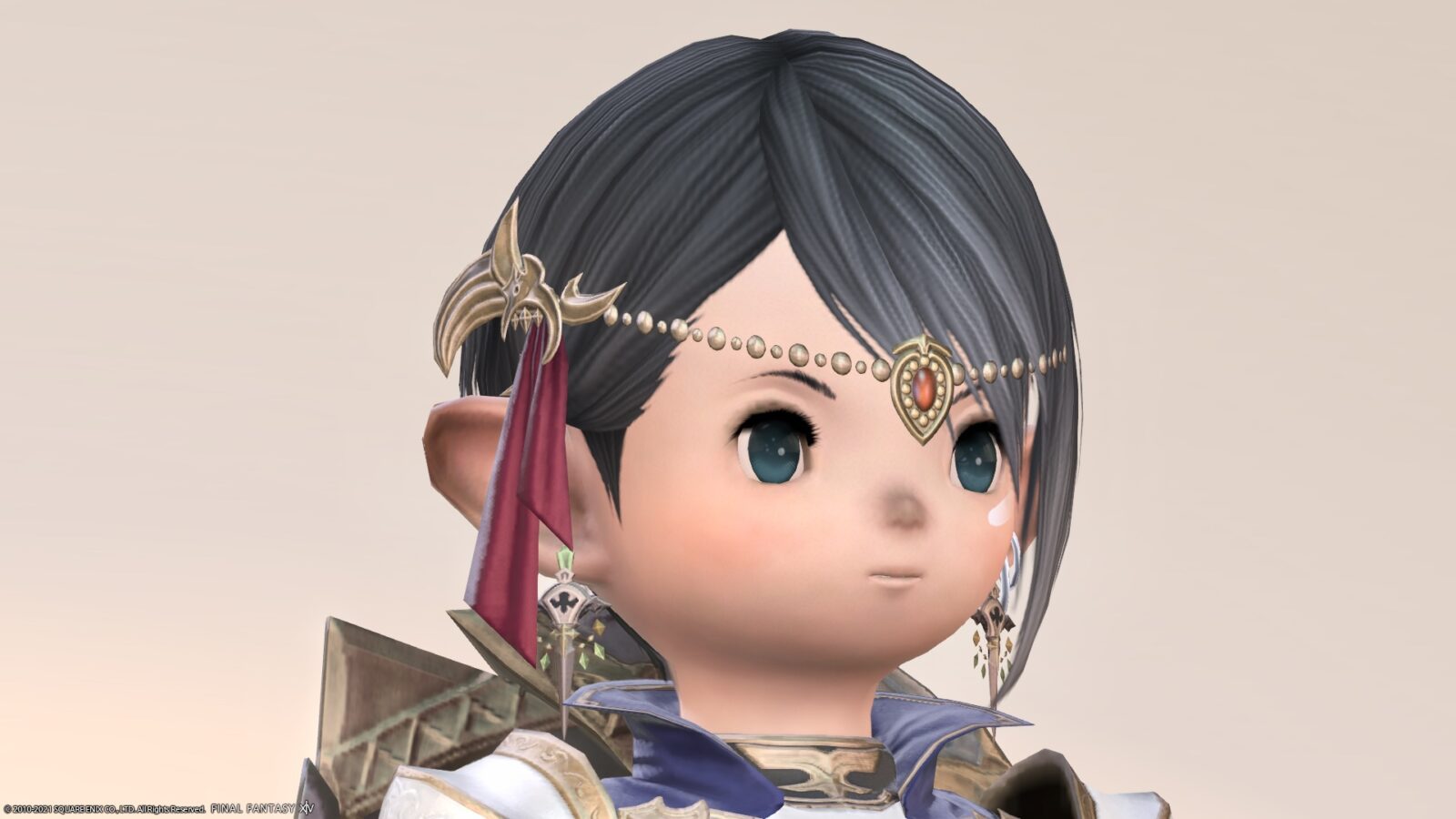 The torso equipment is armor with a neat atmosphere.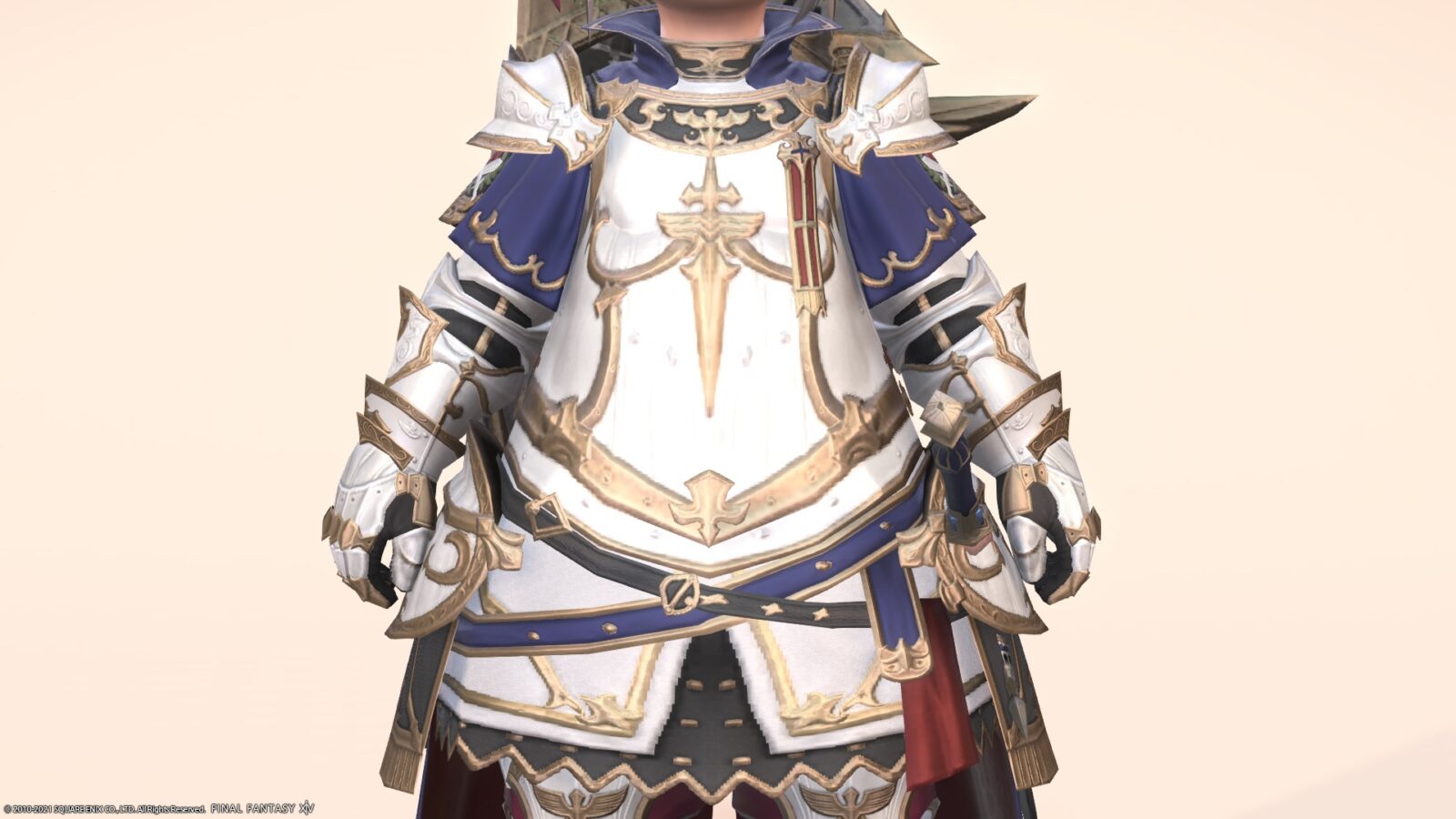 It is refreshing to be decorated with blue cloth on a white base.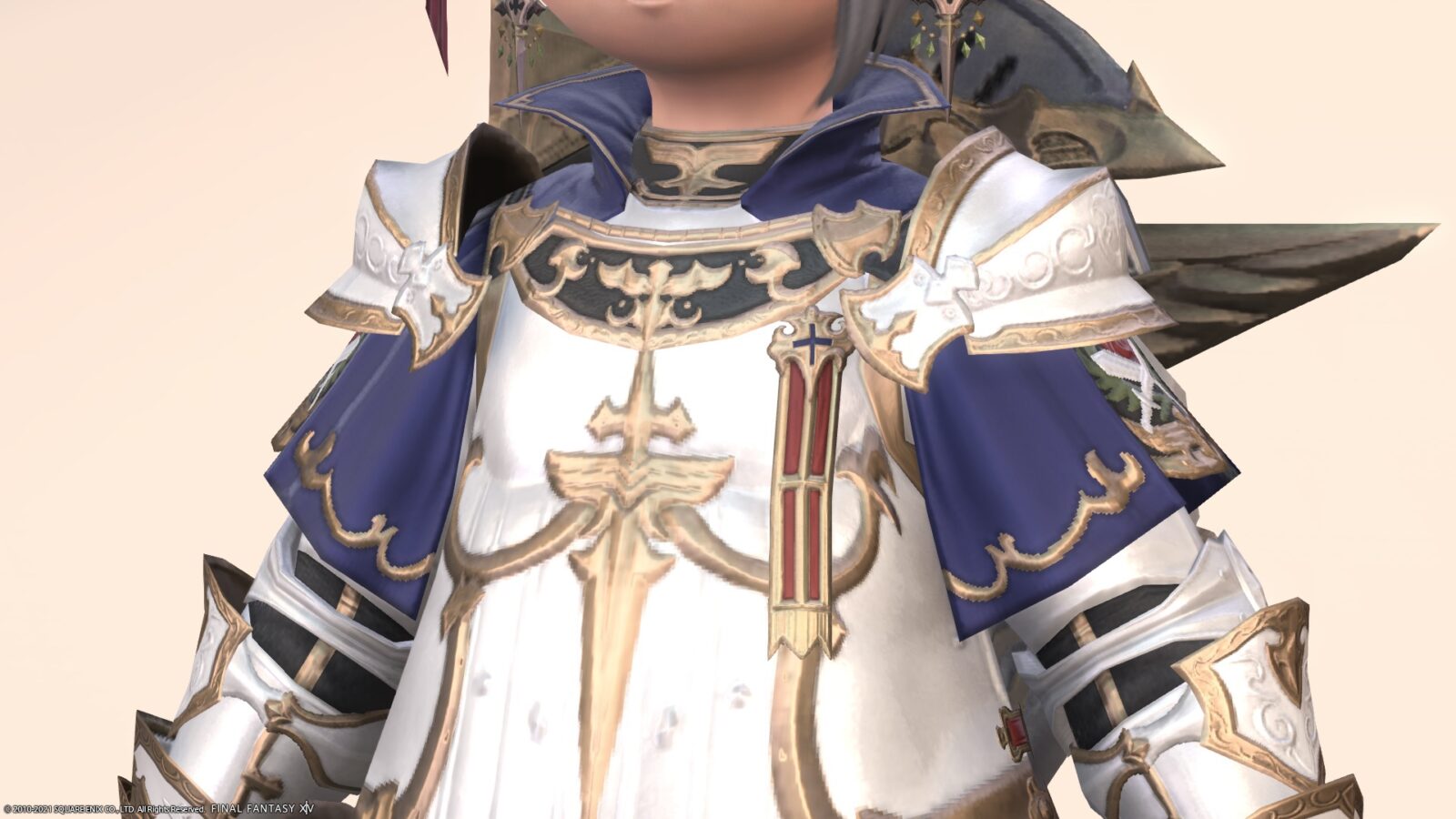 The equipment of the hand is a fairly rugged gauntlet.
It's a little hard to see, but it's fashionable to have a crest on the arm.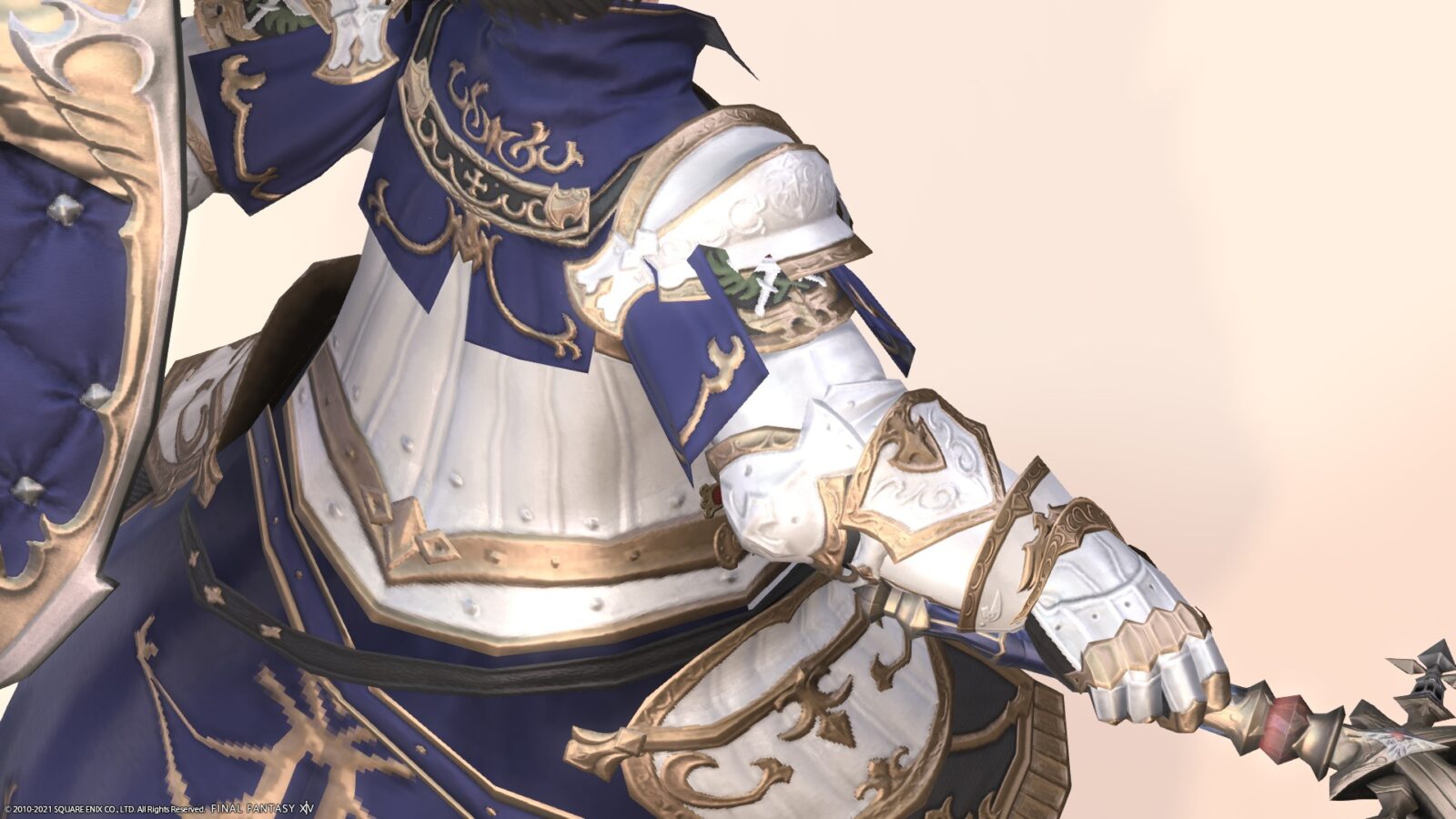 The back is well-balanced with blue cloths placed one above the other, and the bottom is like a cloak.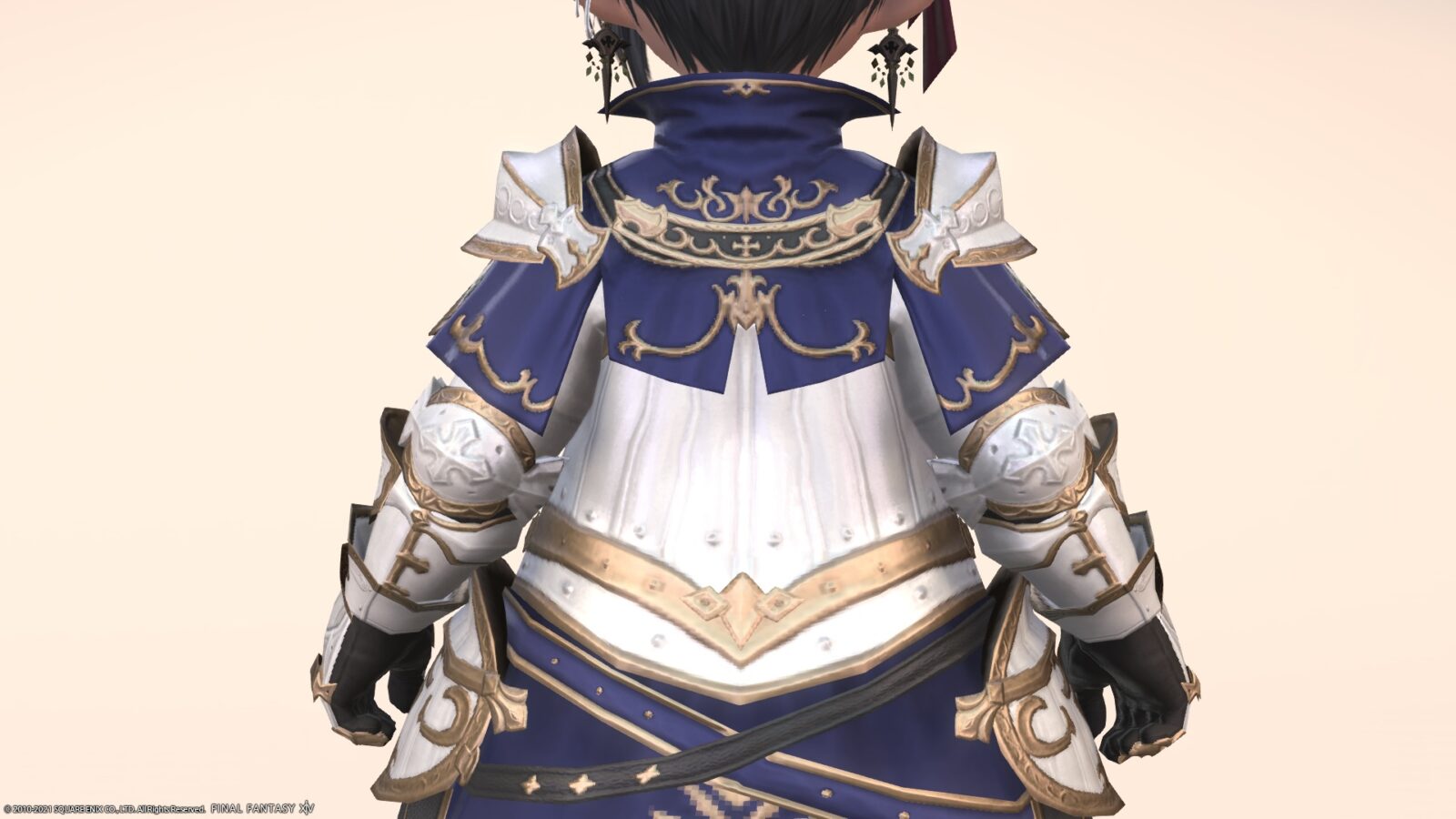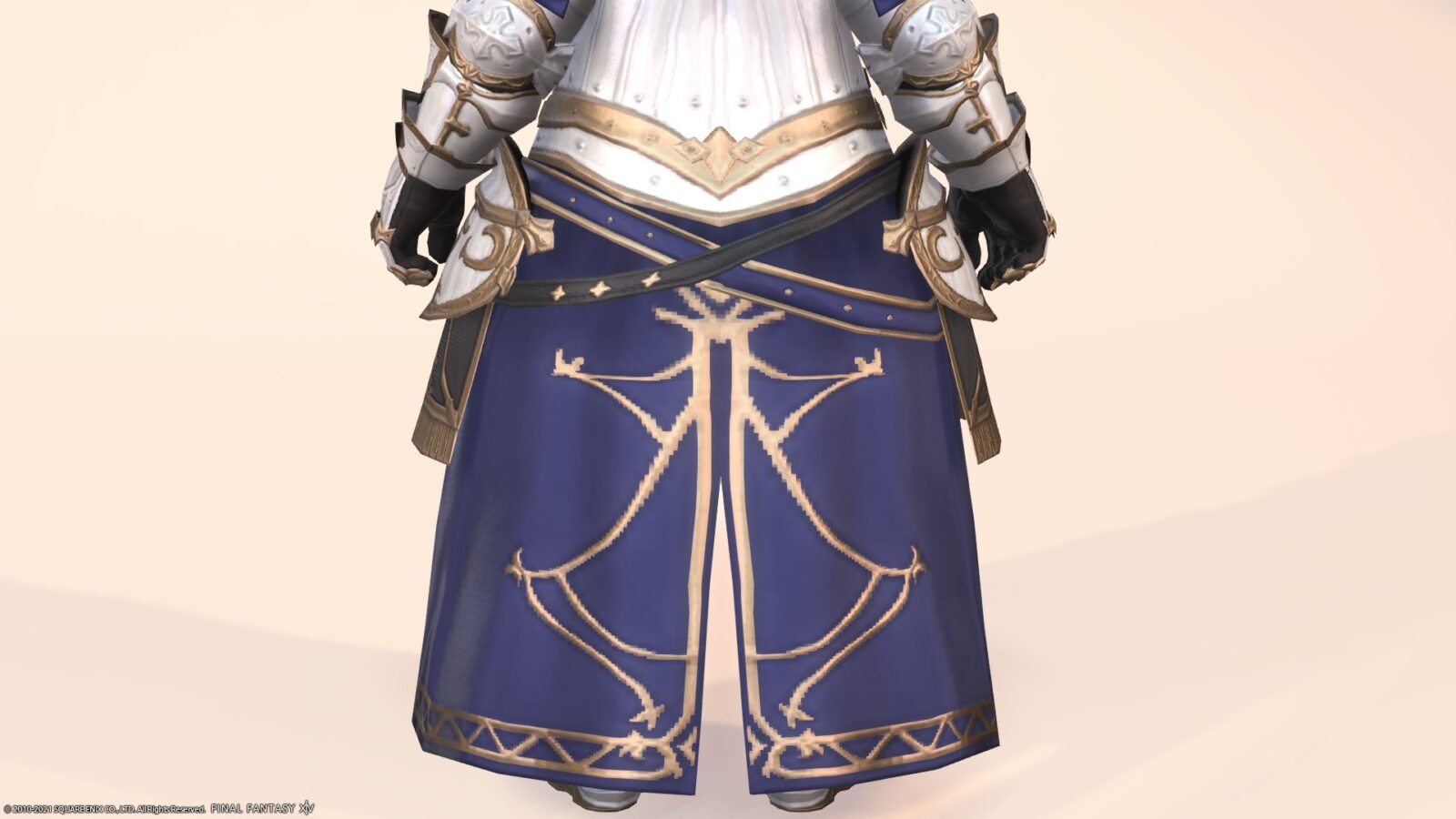 The foot equipment also has a crest, which is kind of cool.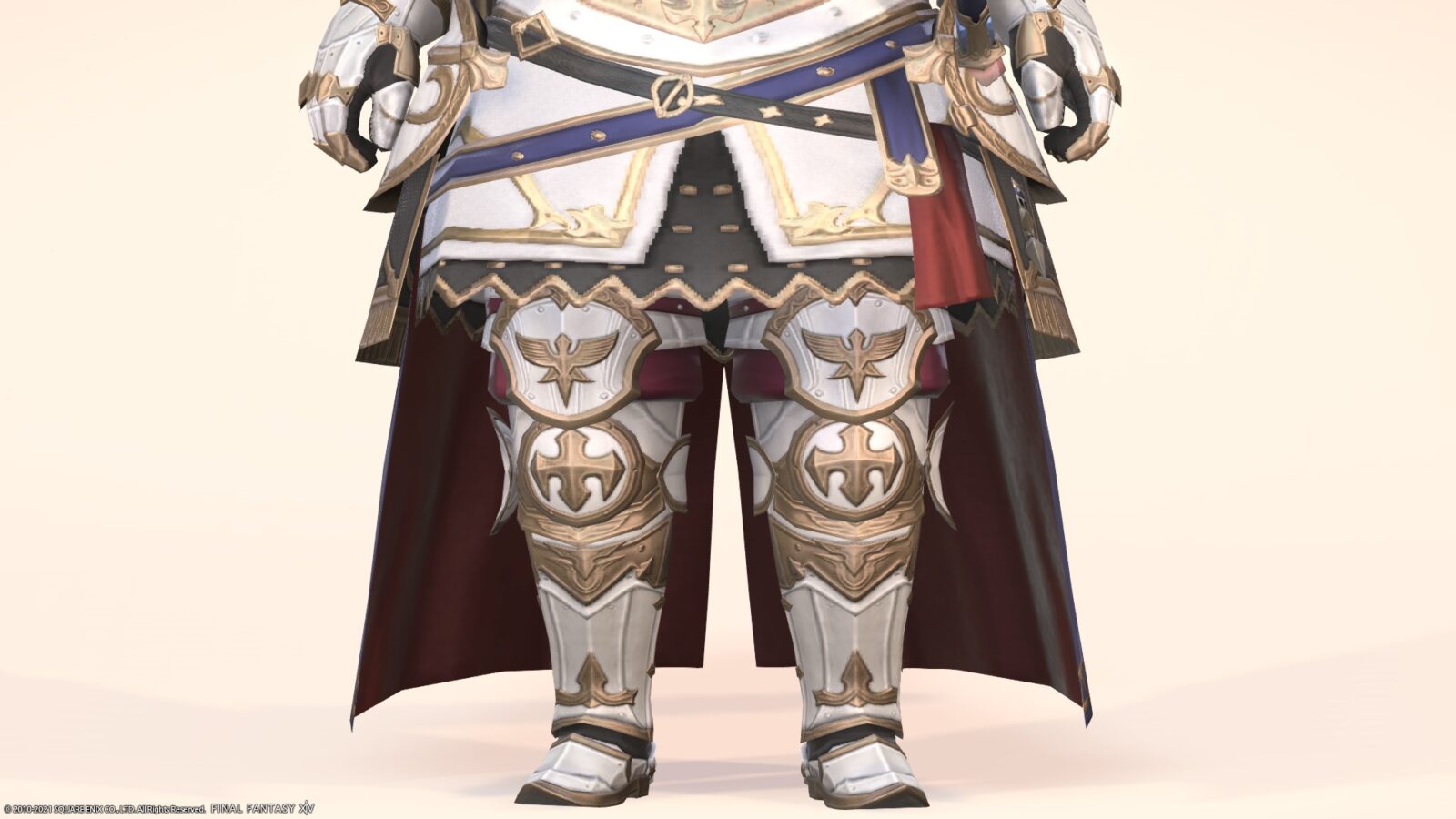 The shield is also a fashionable design with a feather motif.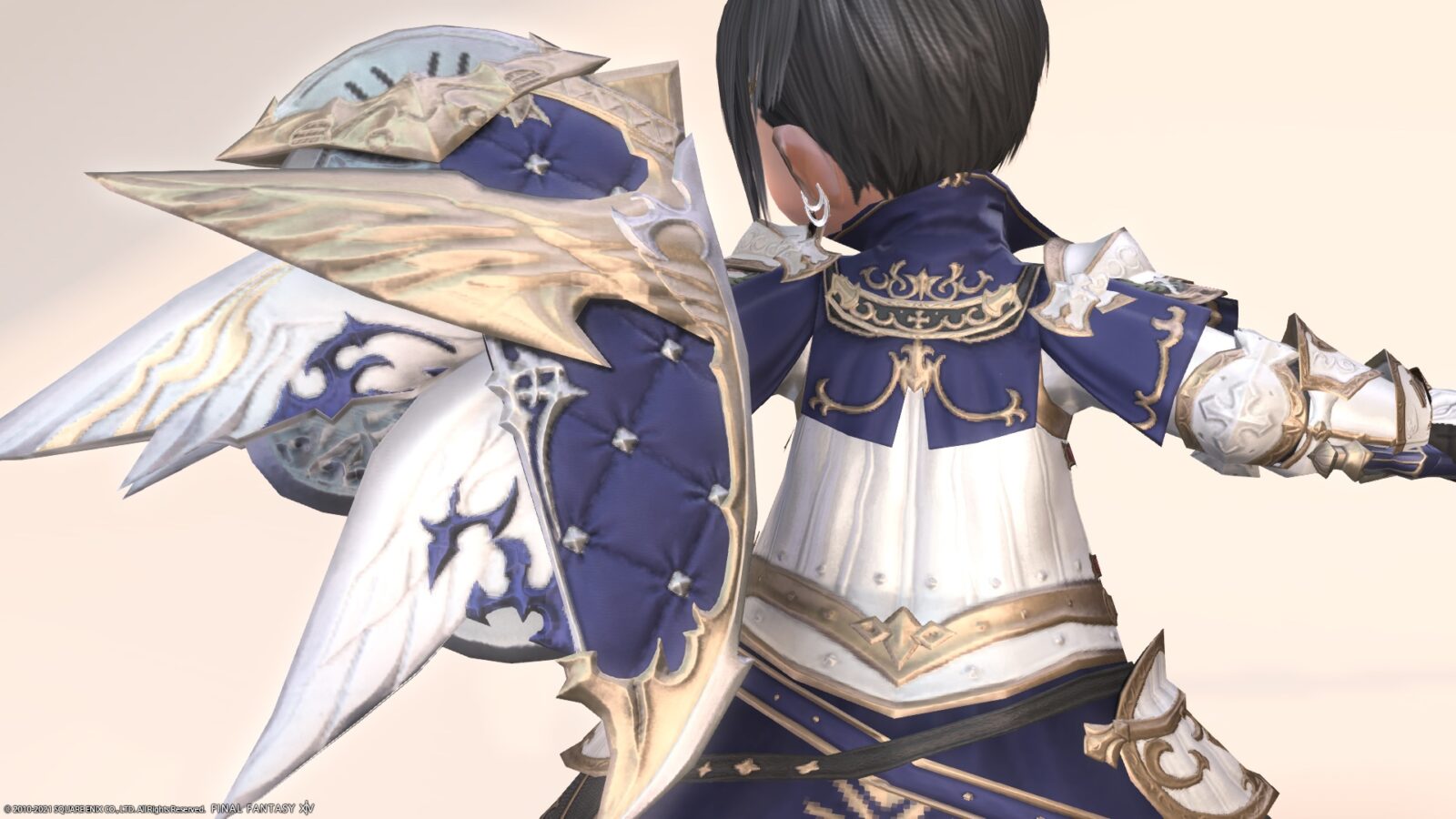 This shield is covered with cloth and seems to be impractical.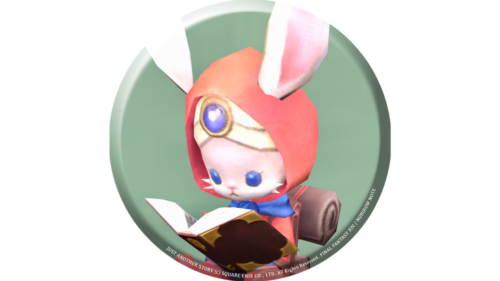 namingway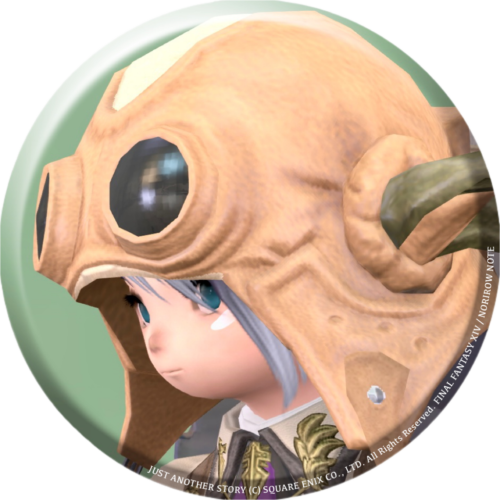 norirow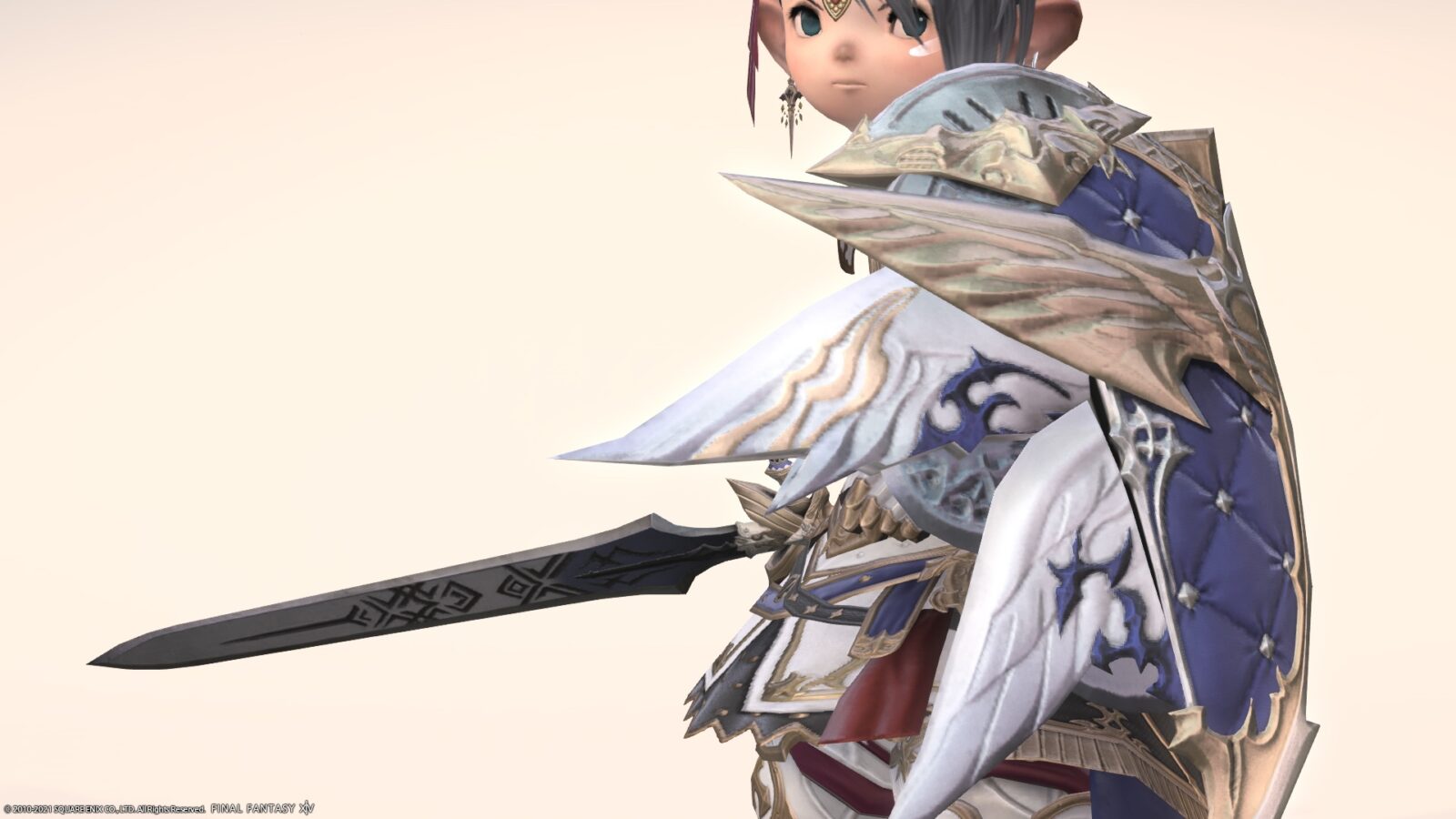 These cannot be dyed, but a version that can be dyed with "Memoria Misera (Extreme)" is available.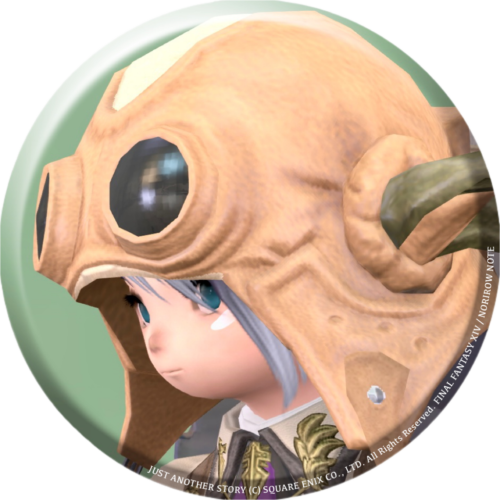 norirow
By the way, what does "chevalier" mean?
It seems to mean "knight" in French.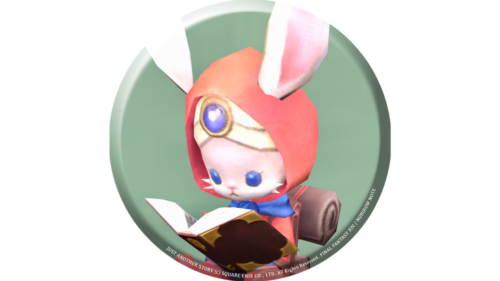 namingway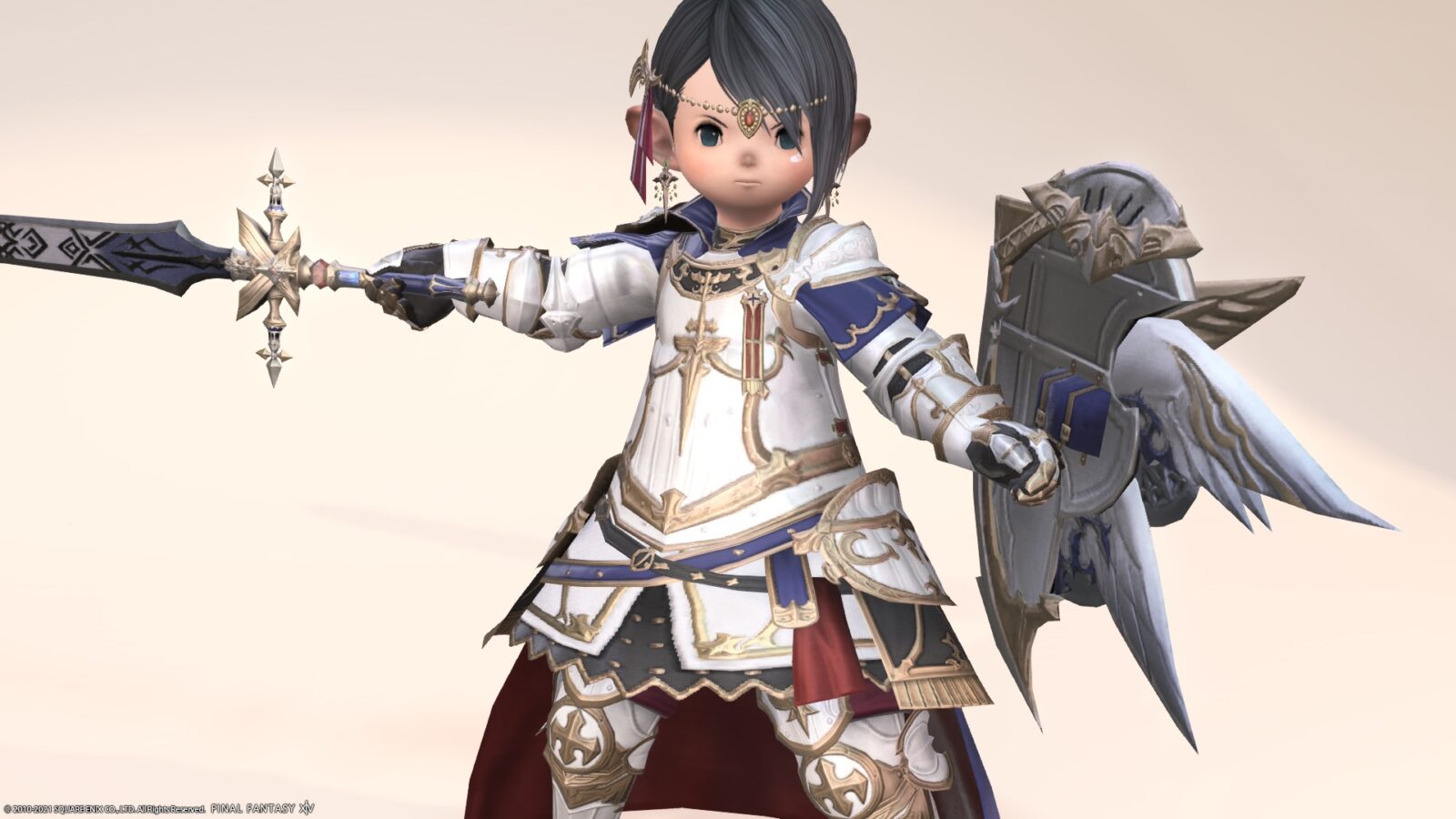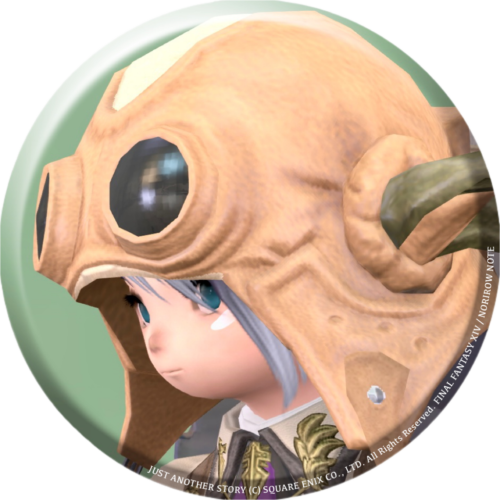 norirow
So that's it! As the name suggests, it's an orthodox cool knight costume!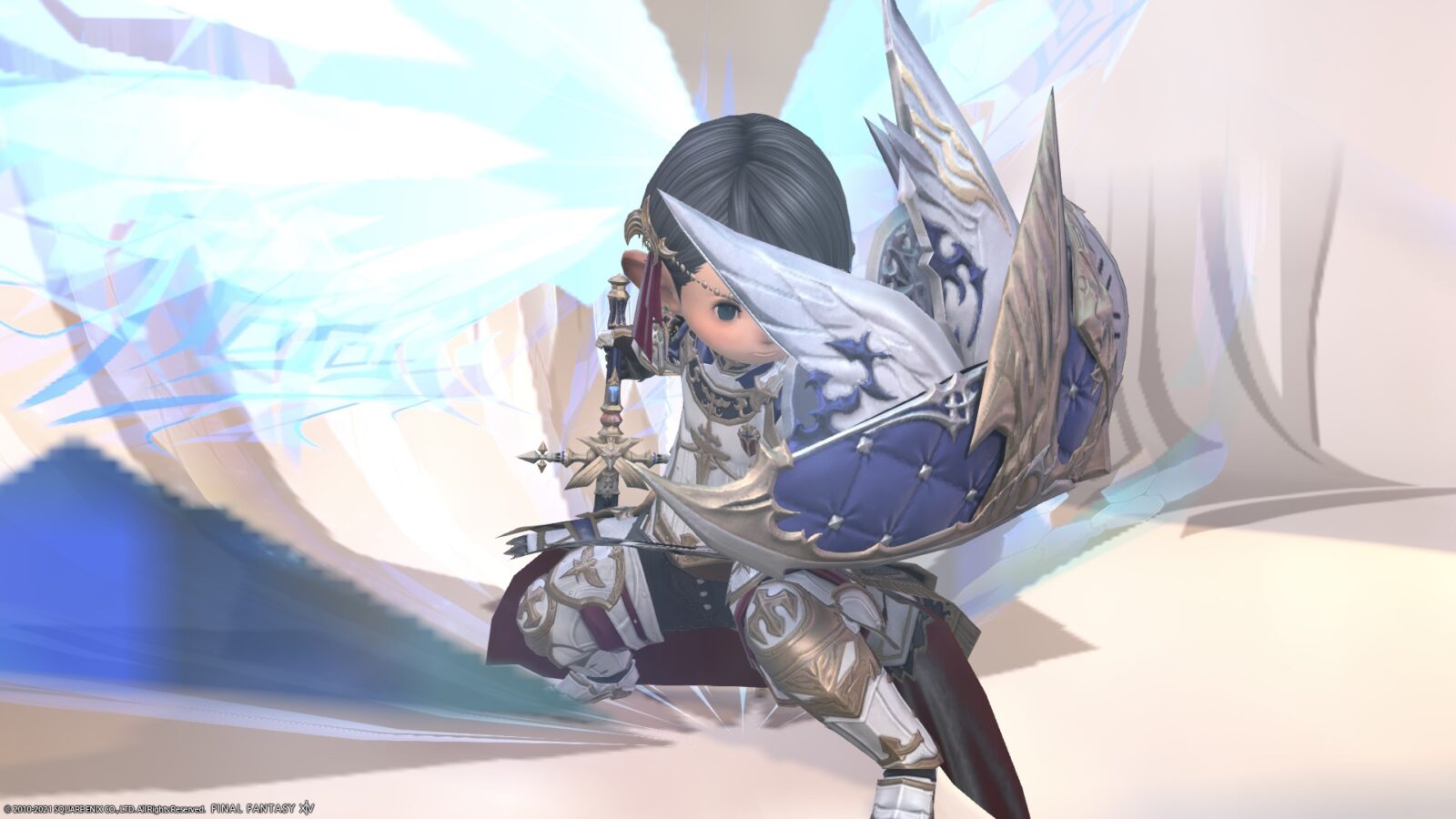 So, it was a record of Paladin's AF4 (Lv80) equipped "Chevalier" series.
▼ Please check the video for the movement of the armor!
Related records
Paladin's successive AF equipment