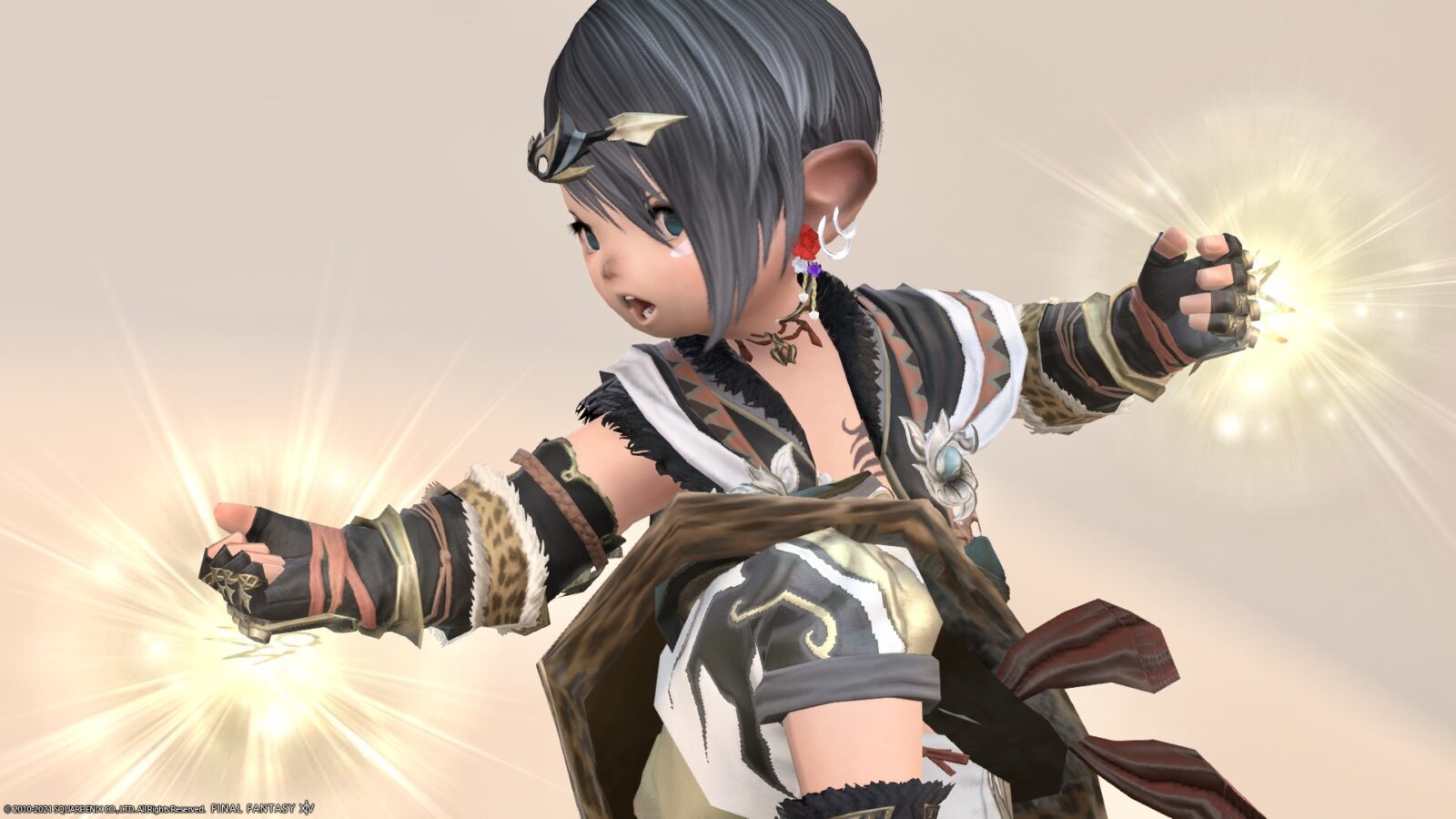 This is a record of Monk's AF3 equipped "Pacificist" series.
※ AF3 equipment is an abbreviation for Lv70 artifact equipment, which means "special equipment unique to each job". The artifact equipment is a milestone and a special outfit with a fairly elaborate design. (AF3 is a costume for Stormblood)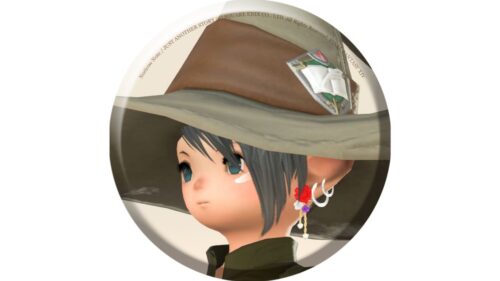 norirow
Wow, it's the clothes worn by the person who seems to be the main character in the opening movie of Stormblood !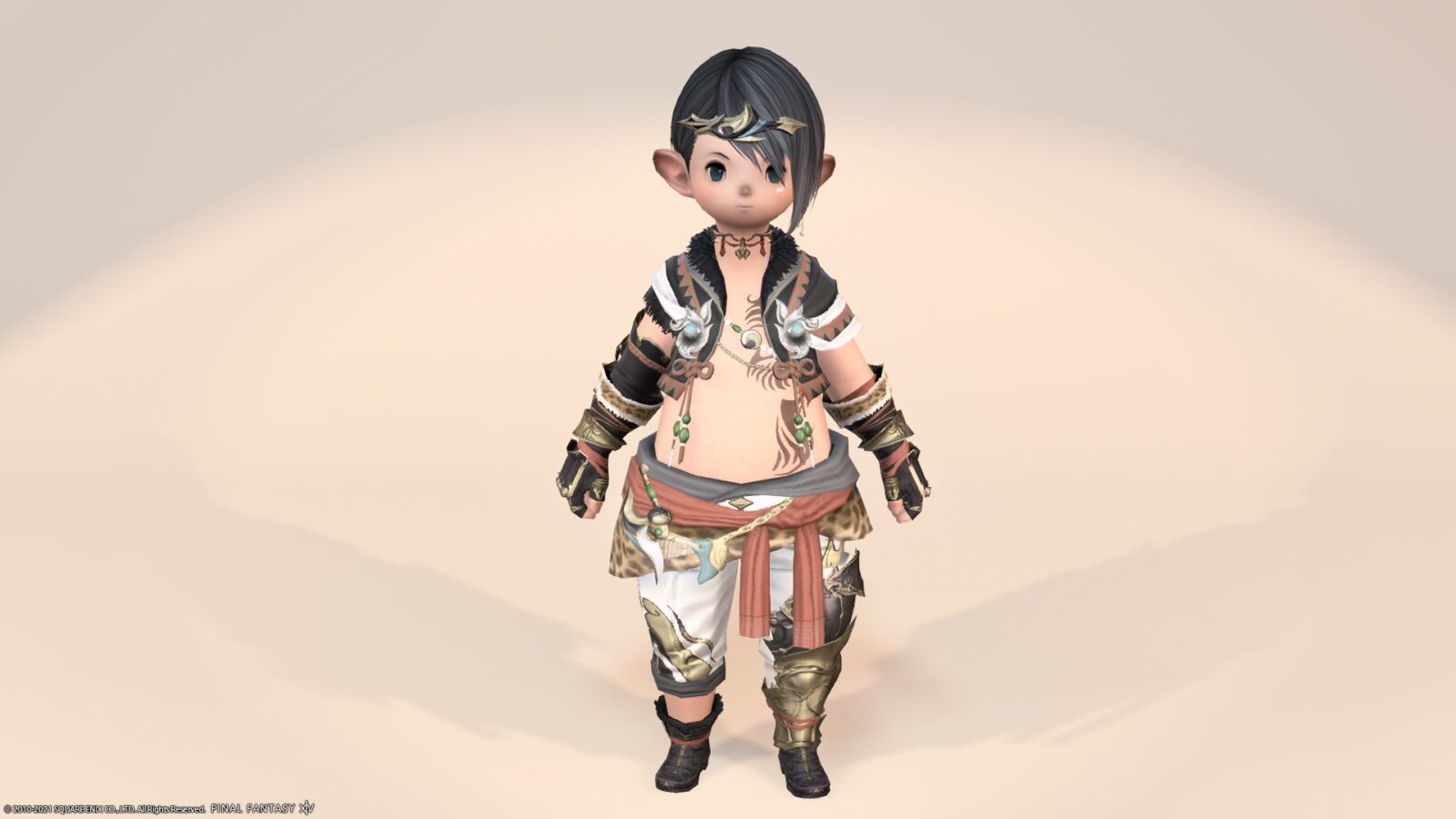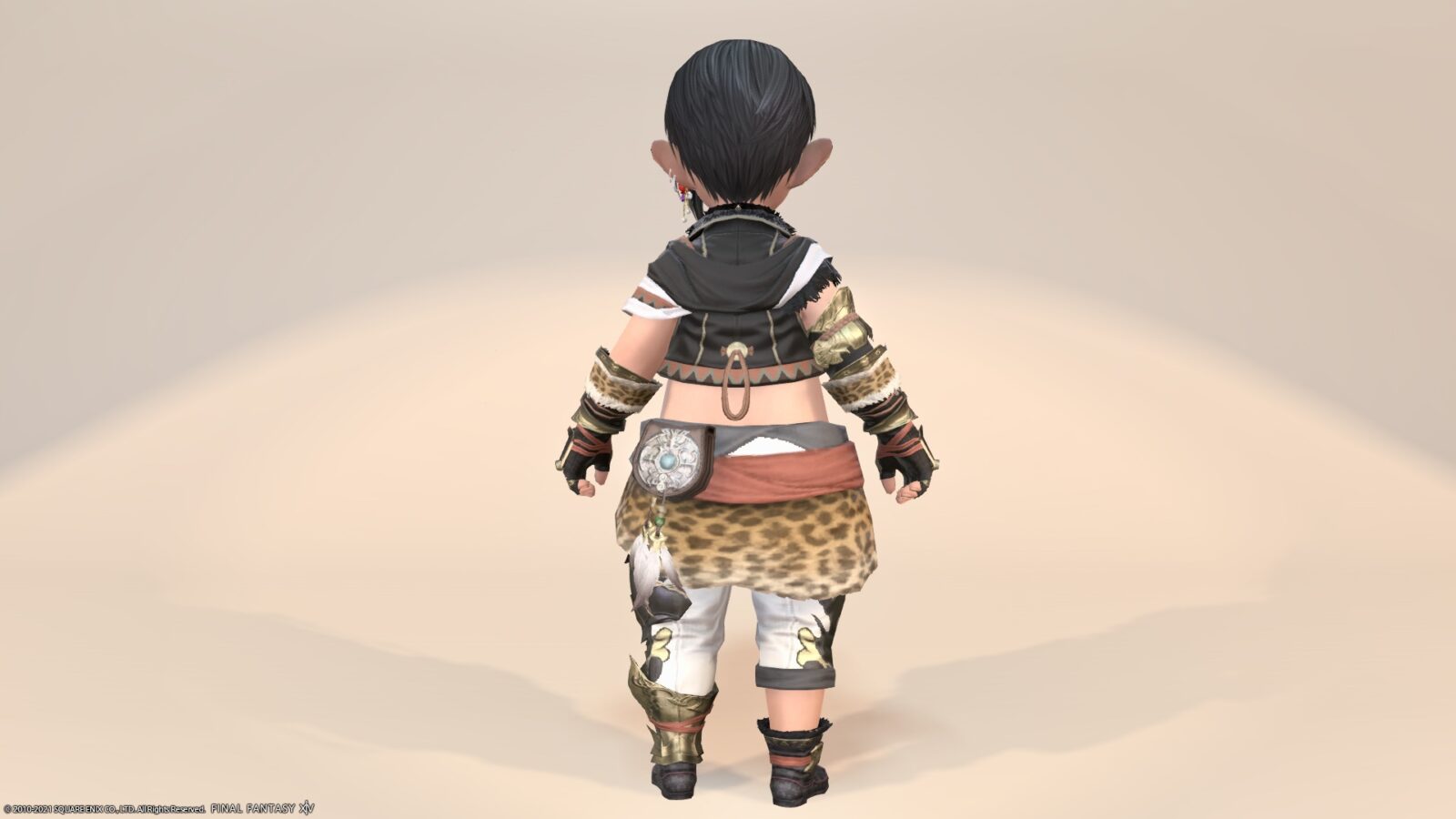 This is also a wild outfit (which doesn't suit Norirow-san).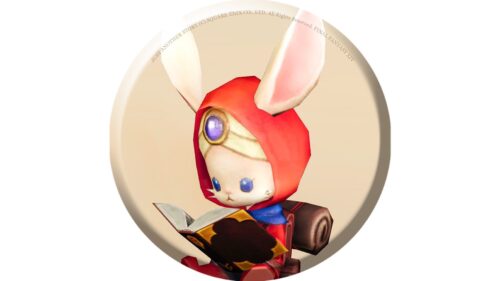 namingway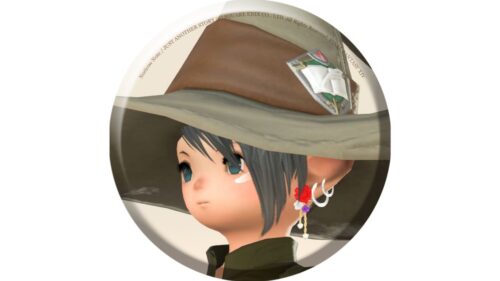 norirow
Monk AF3 "Pacificist" series
These can be obtained by completing the Lv70 Job Quest of Monk.
Although it cannot be dyed by itself, it can be dyed by evolving it in the forbidden land Eureka.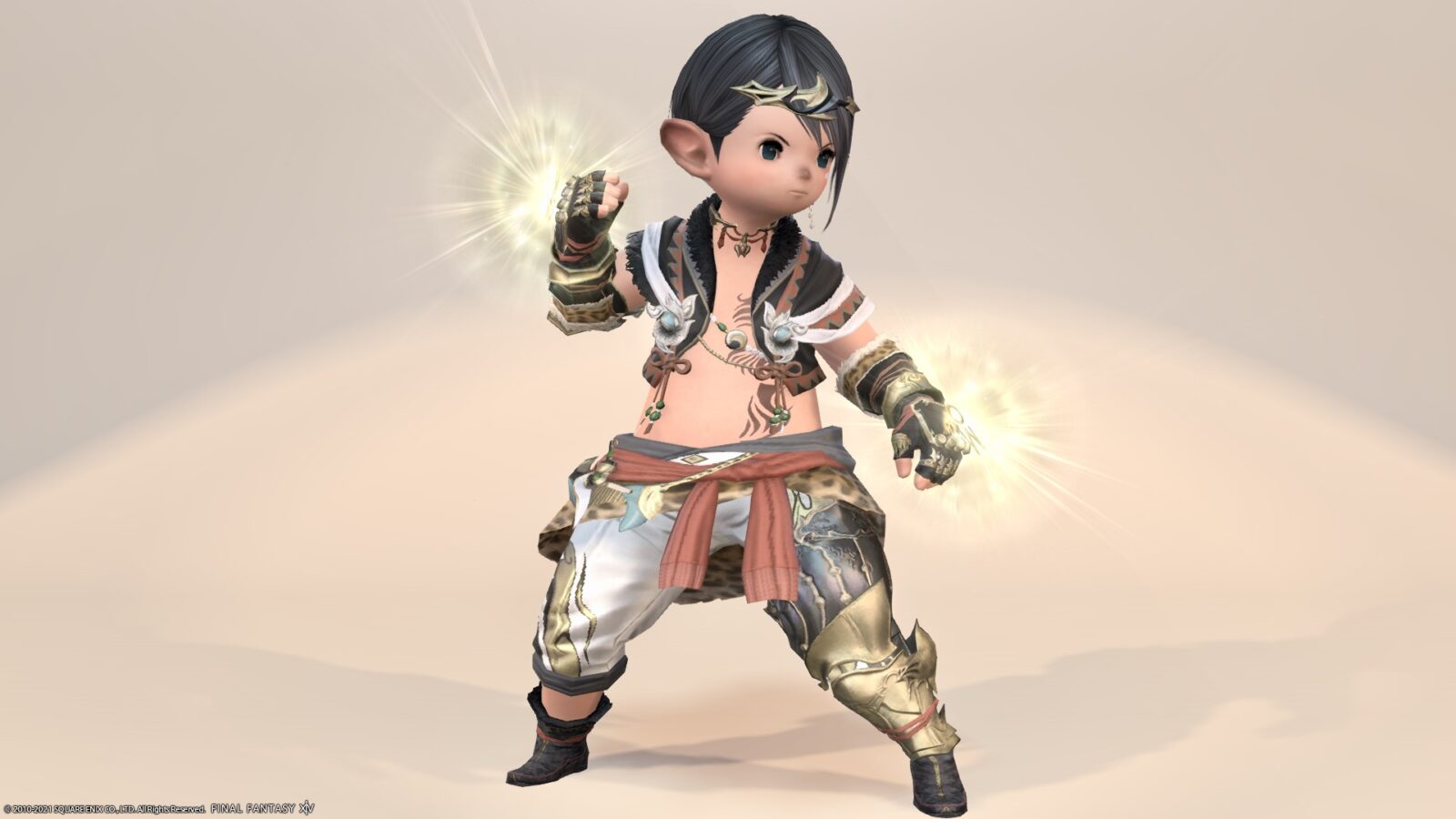 The head equipment is a circlet whose forehead is guarded.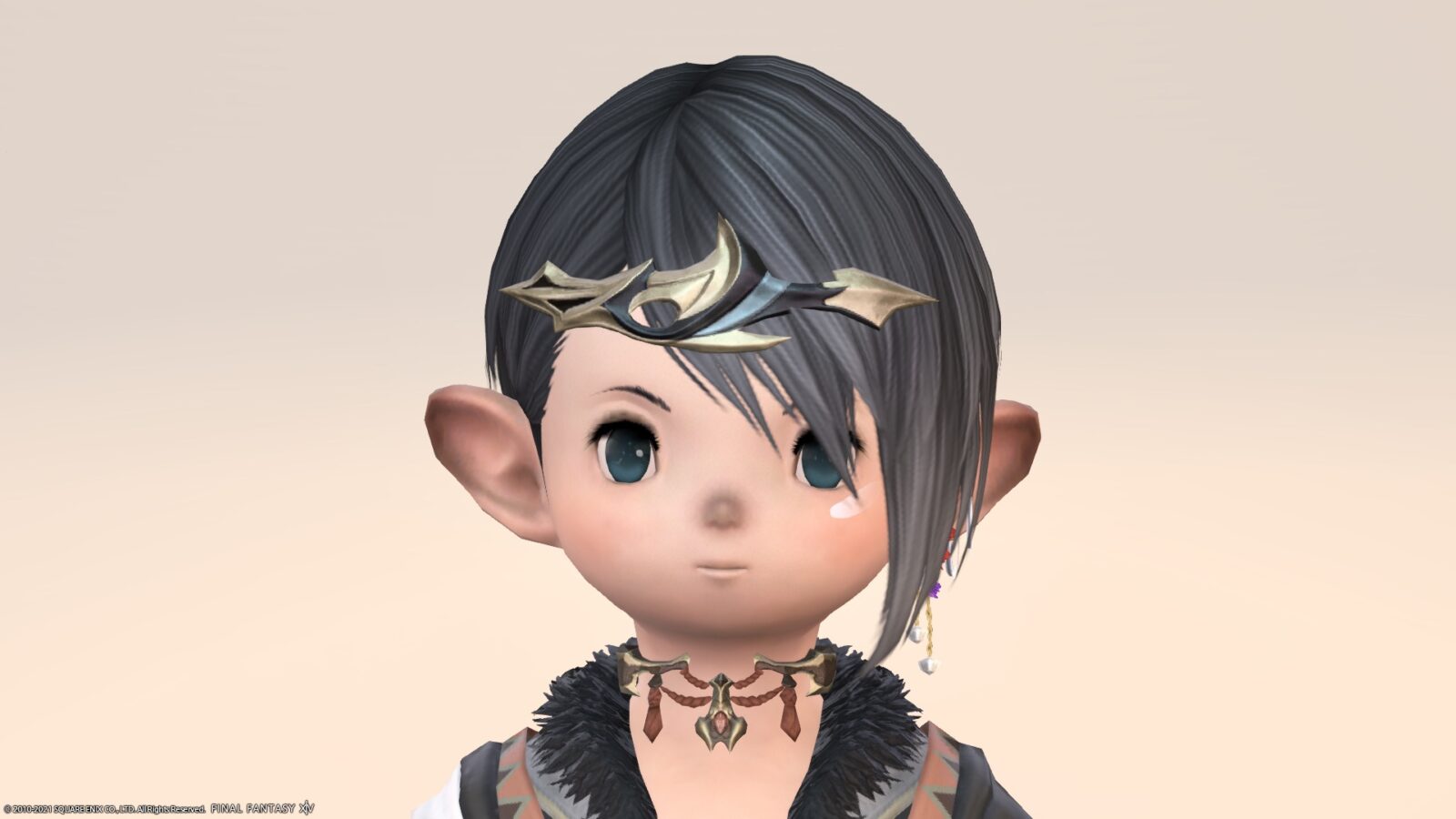 The torso equipment is wild clothes with a lot of exposure. The boa around the neck is quite fashionable.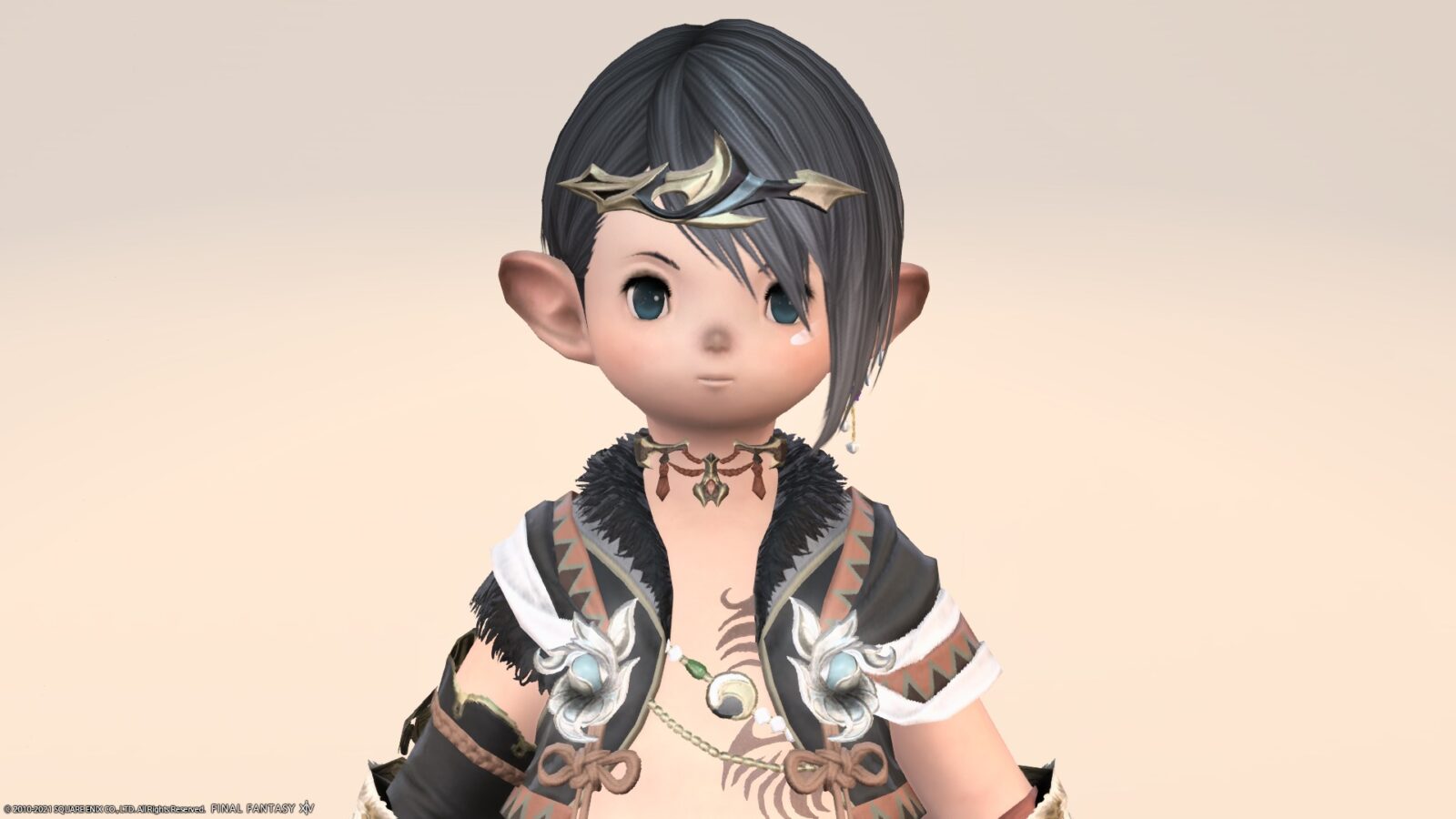 There is a tattoo-like pattern on the stomach.
Norirow-san, are you a little overweight?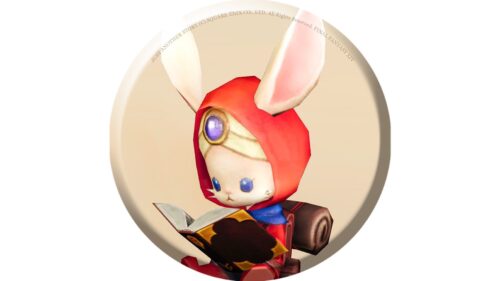 namingway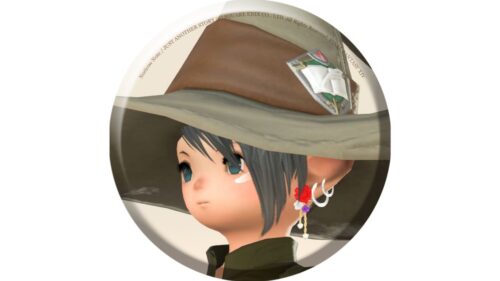 norirow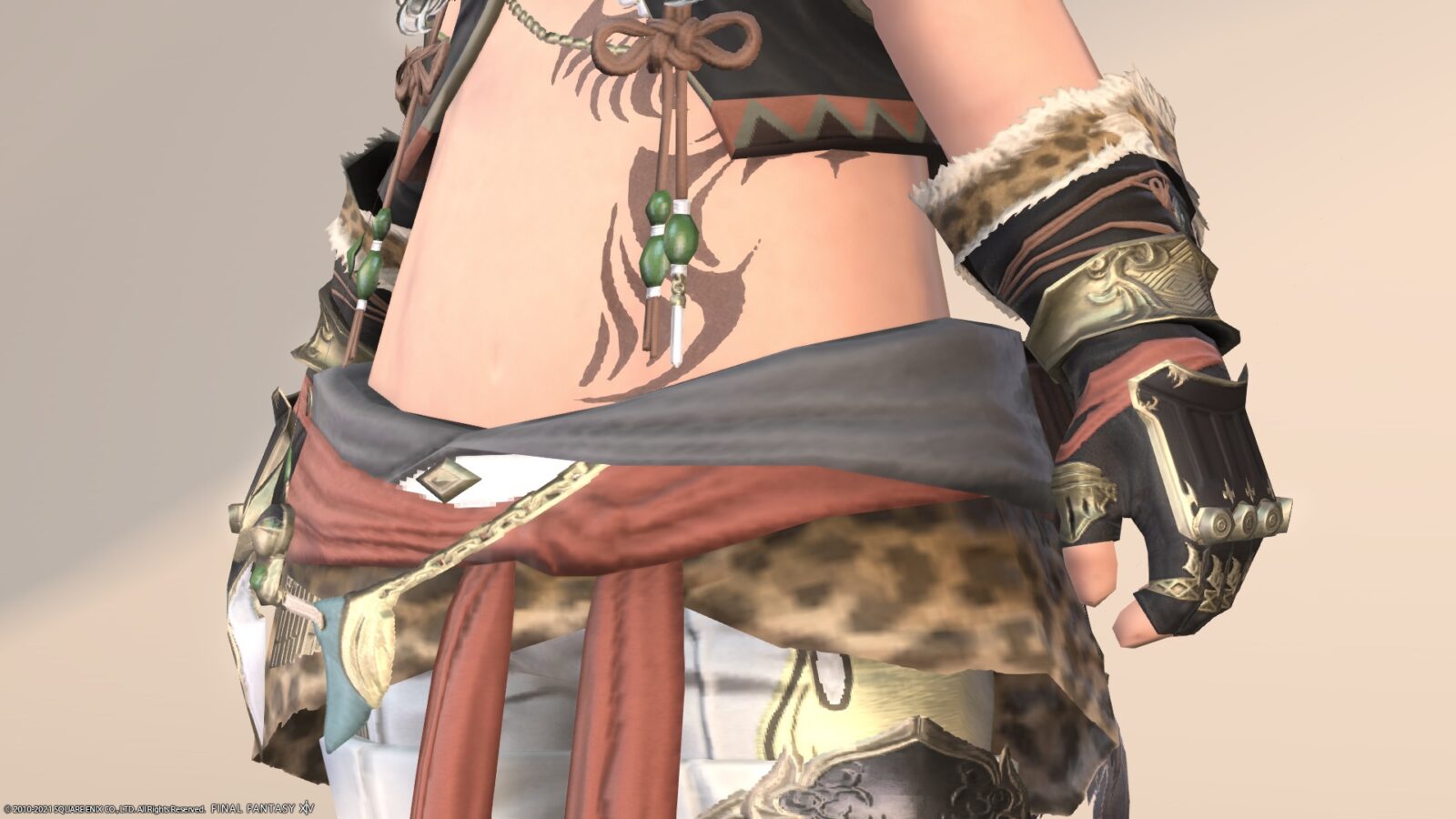 The leather pouch on the waist has a cute design. The leopard print on the waistband is even more wild.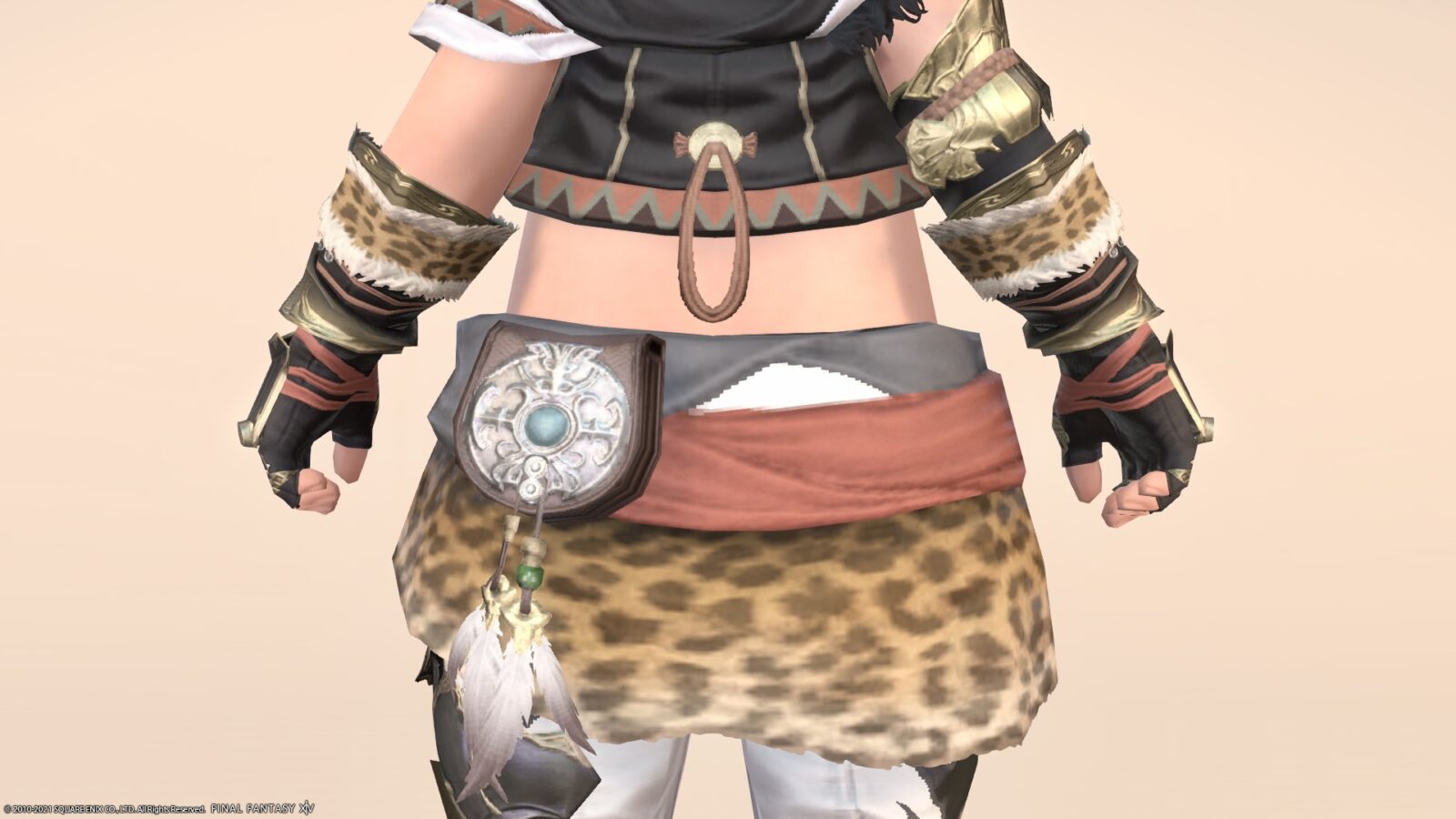 The feet are asymmetrical equipment.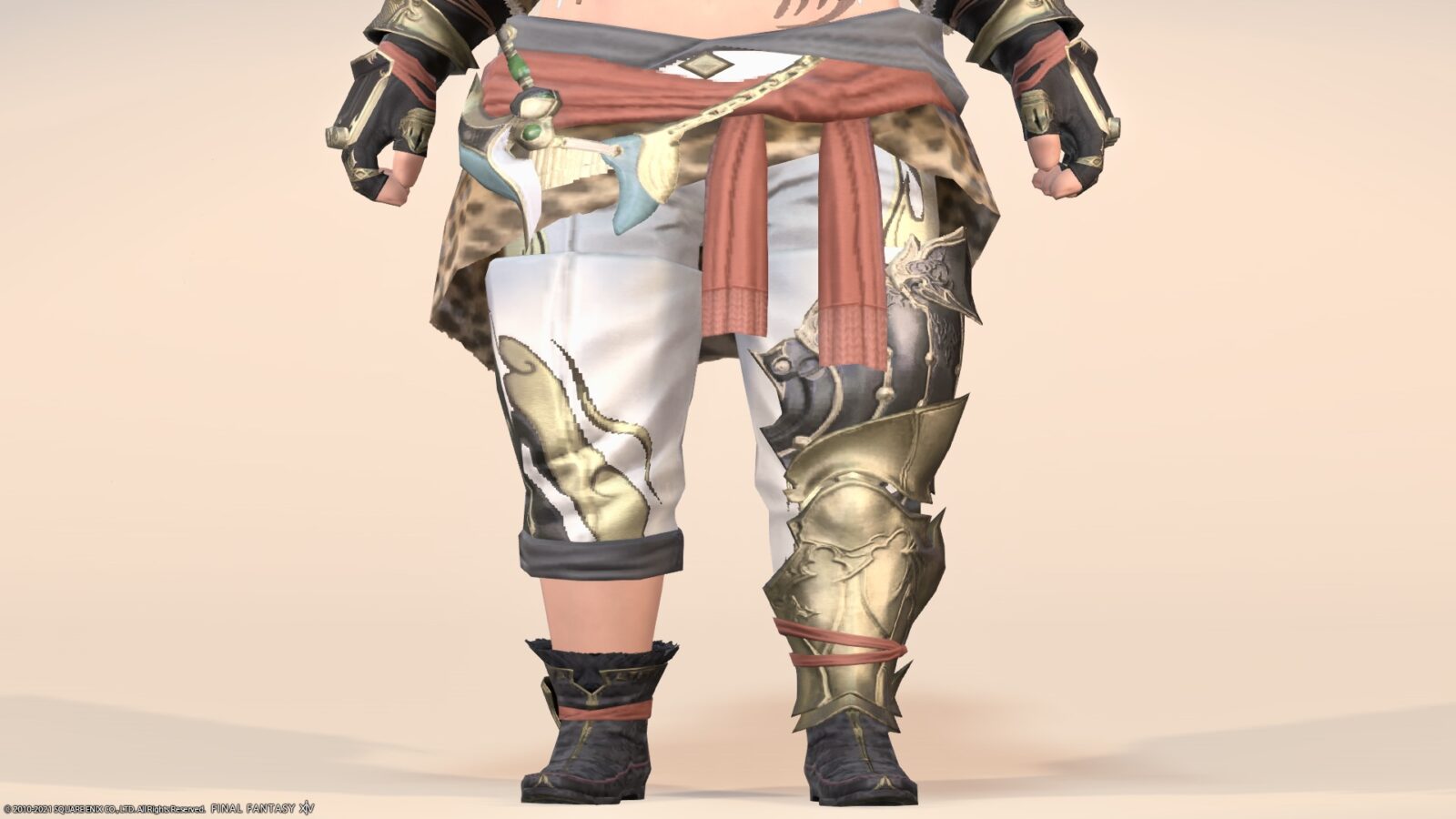 Do you kick with your left foot?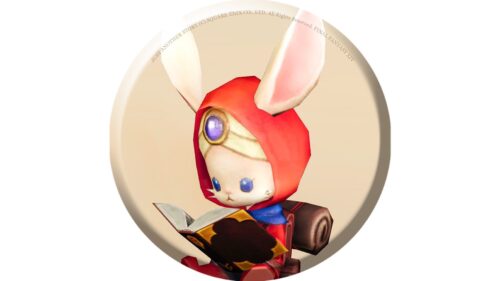 namingway
The weapon is quite distinctive, and at first glance it's just a glove …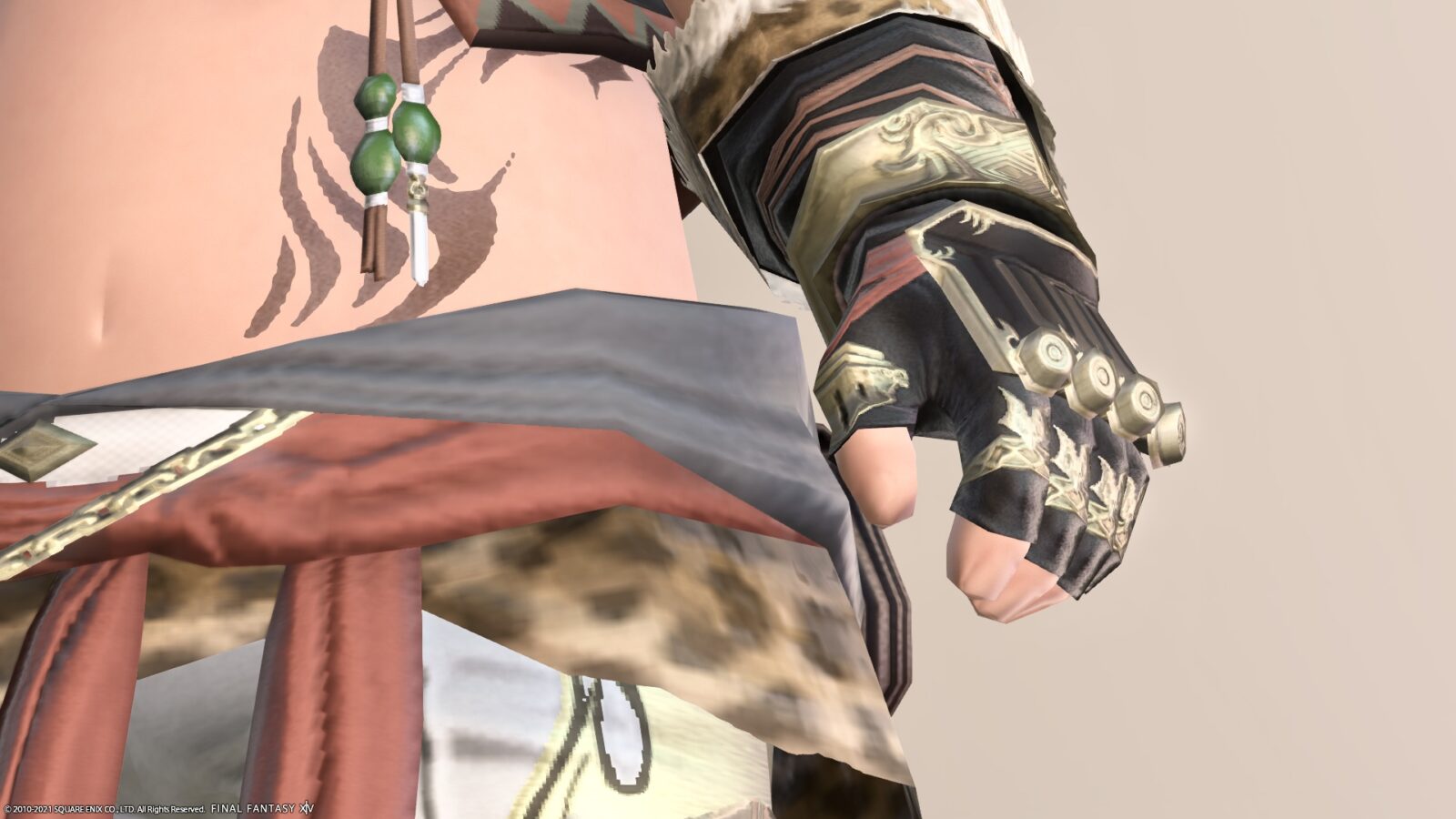 When you hold it, the emblem of "Rhalgr the Destroyer" emerges and shines.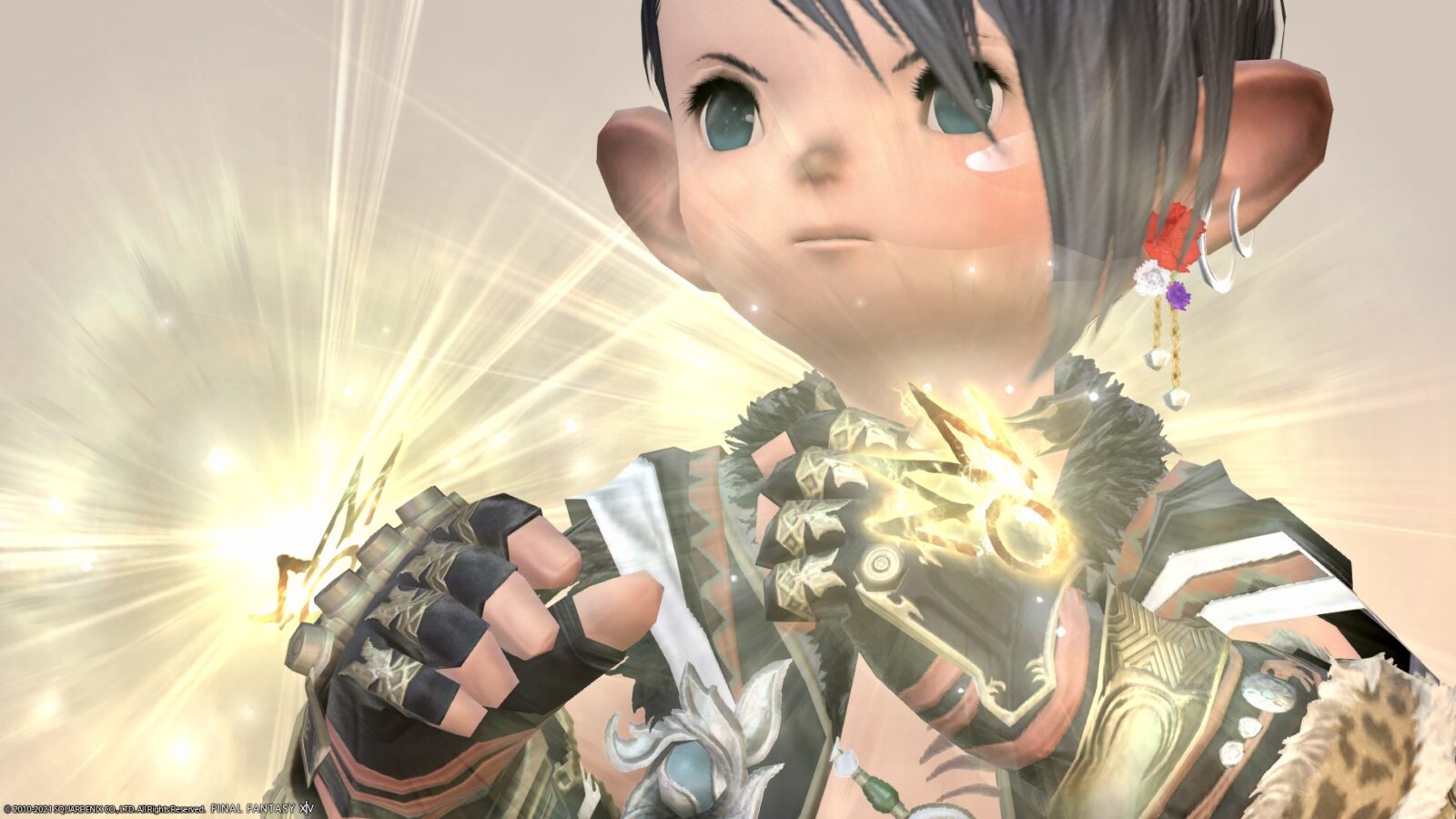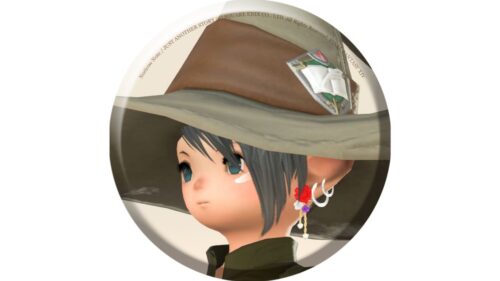 norirow
Wow, this is kind of amazing!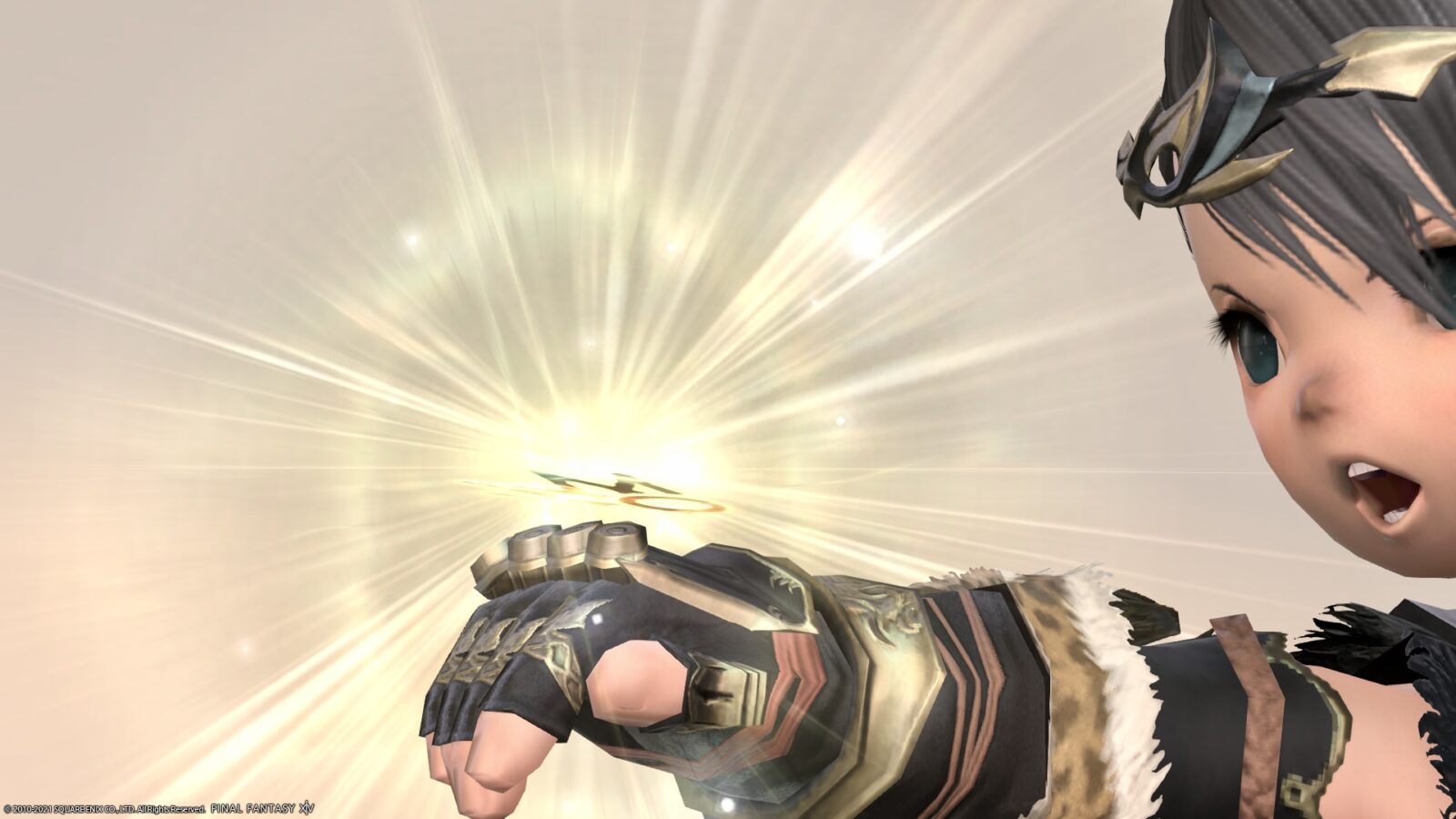 Monk weapons have many variations and are interesting.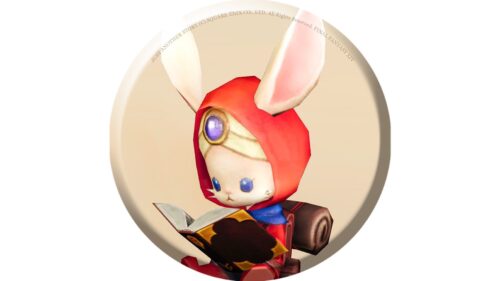 namingway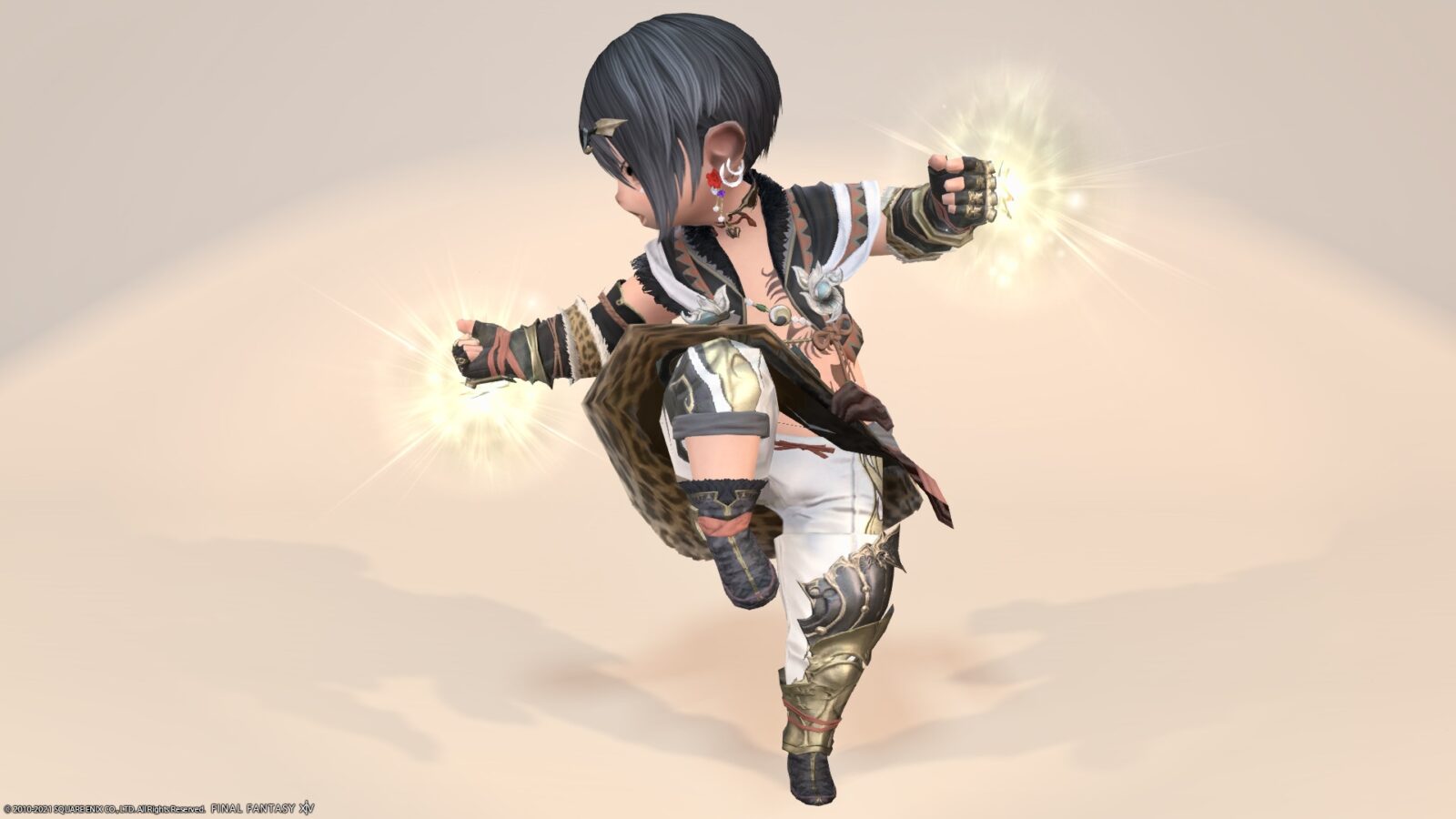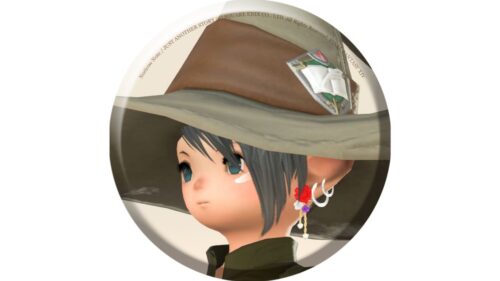 norirow
It's kind of cool to fight with bare hands!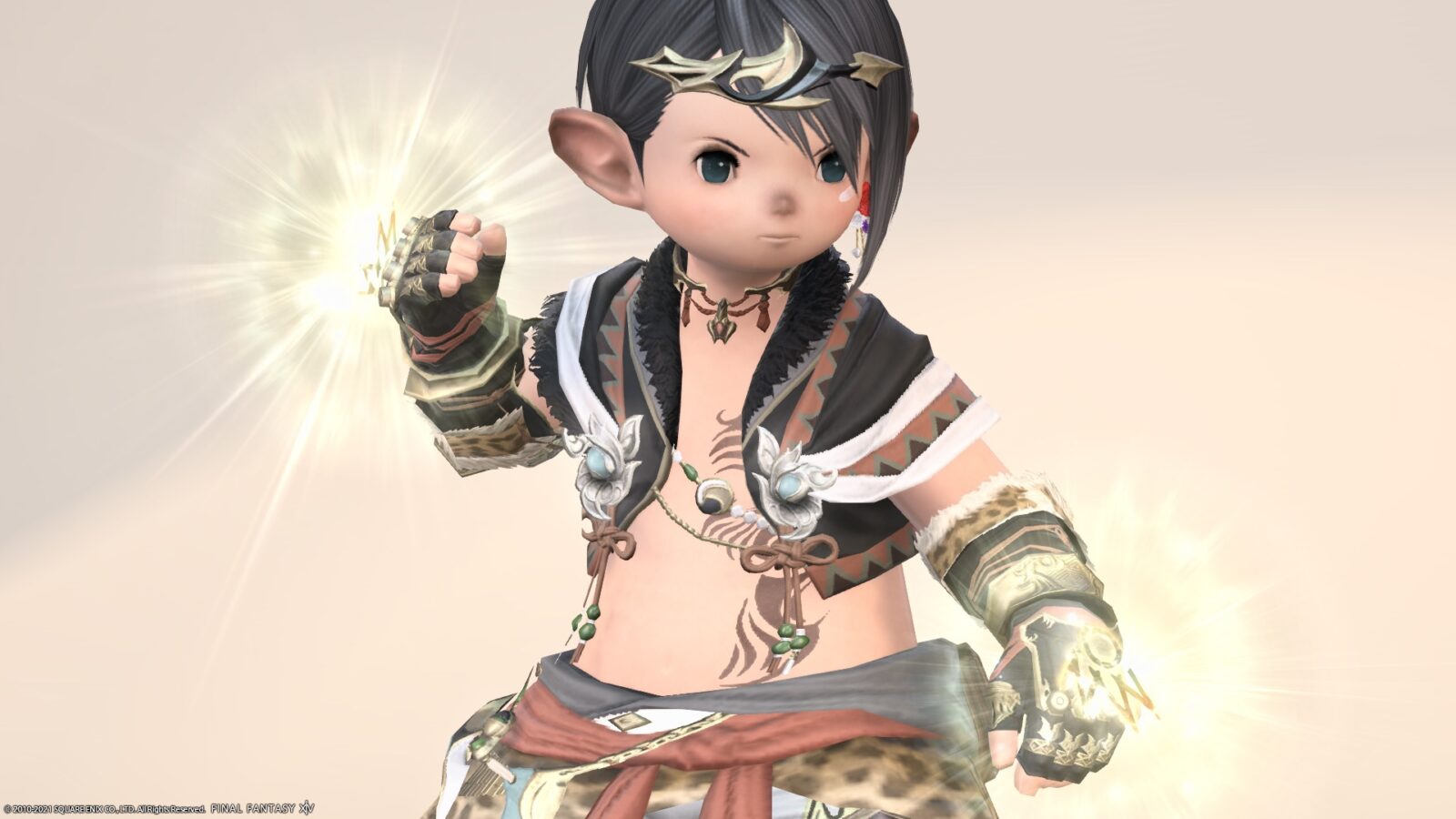 Norirow-san seems to be weak, though.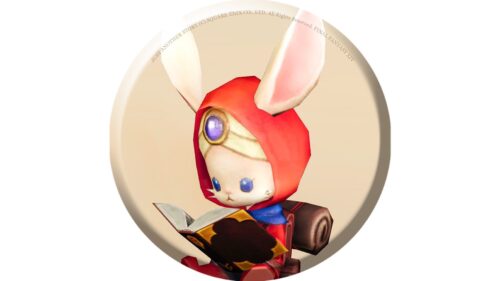 namingway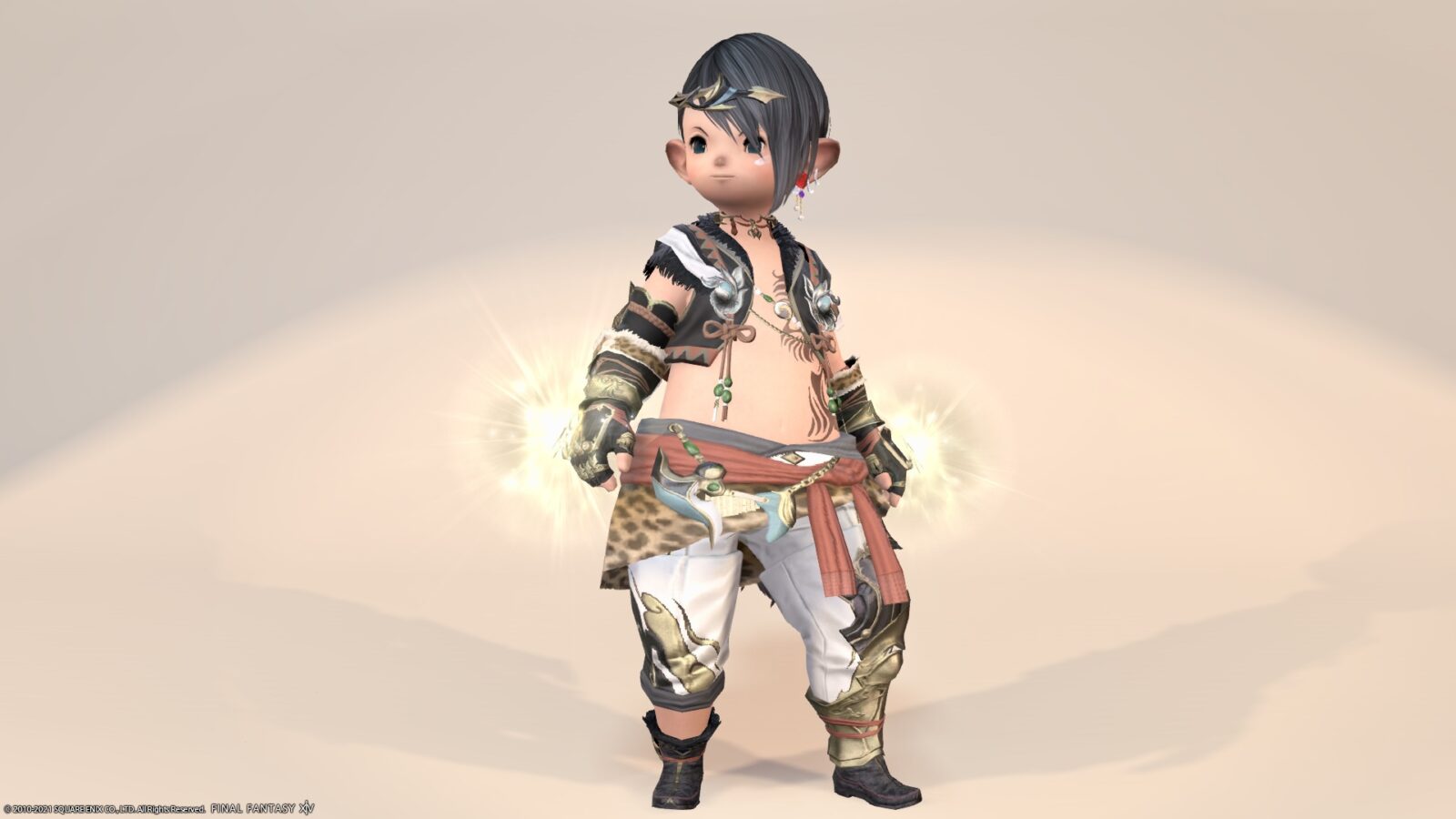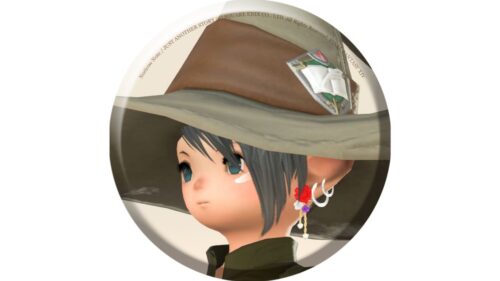 norirow
So, it was a record of Monk's AF3 (Lv70) equipped "Pacificist" series.
▼ Check out the video to see how the fabric moves and how the weapons shine!
Related records
Monk's successive AF equipment