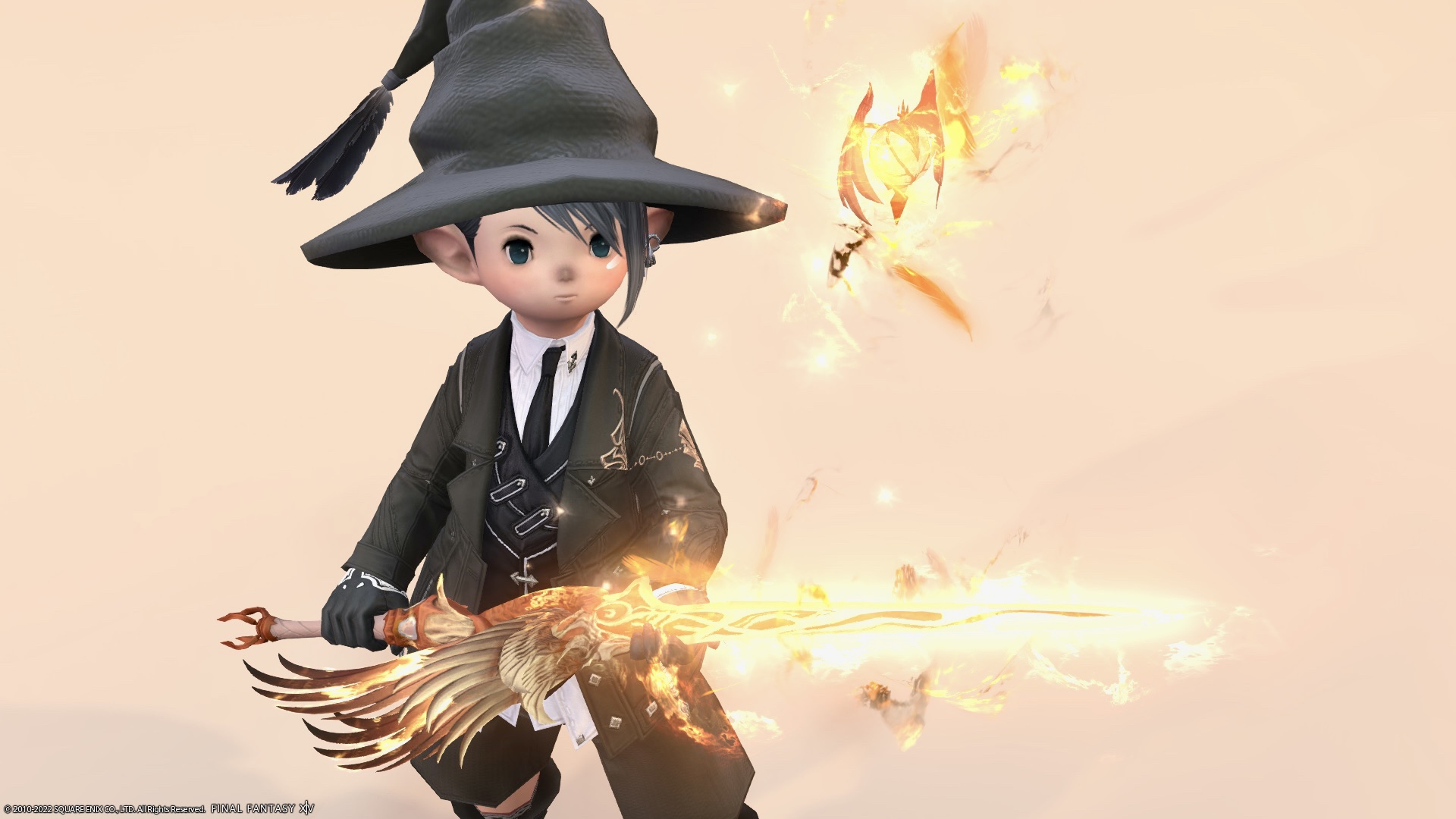 This is a record of the red mage's glowing Suzaku weapon, "Suzaku's Flame-kissed Rapier".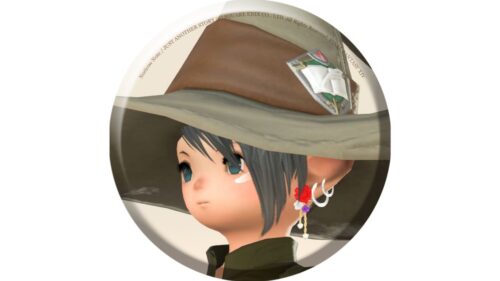 norirow
Wow, it's Suzaku-san's rapier!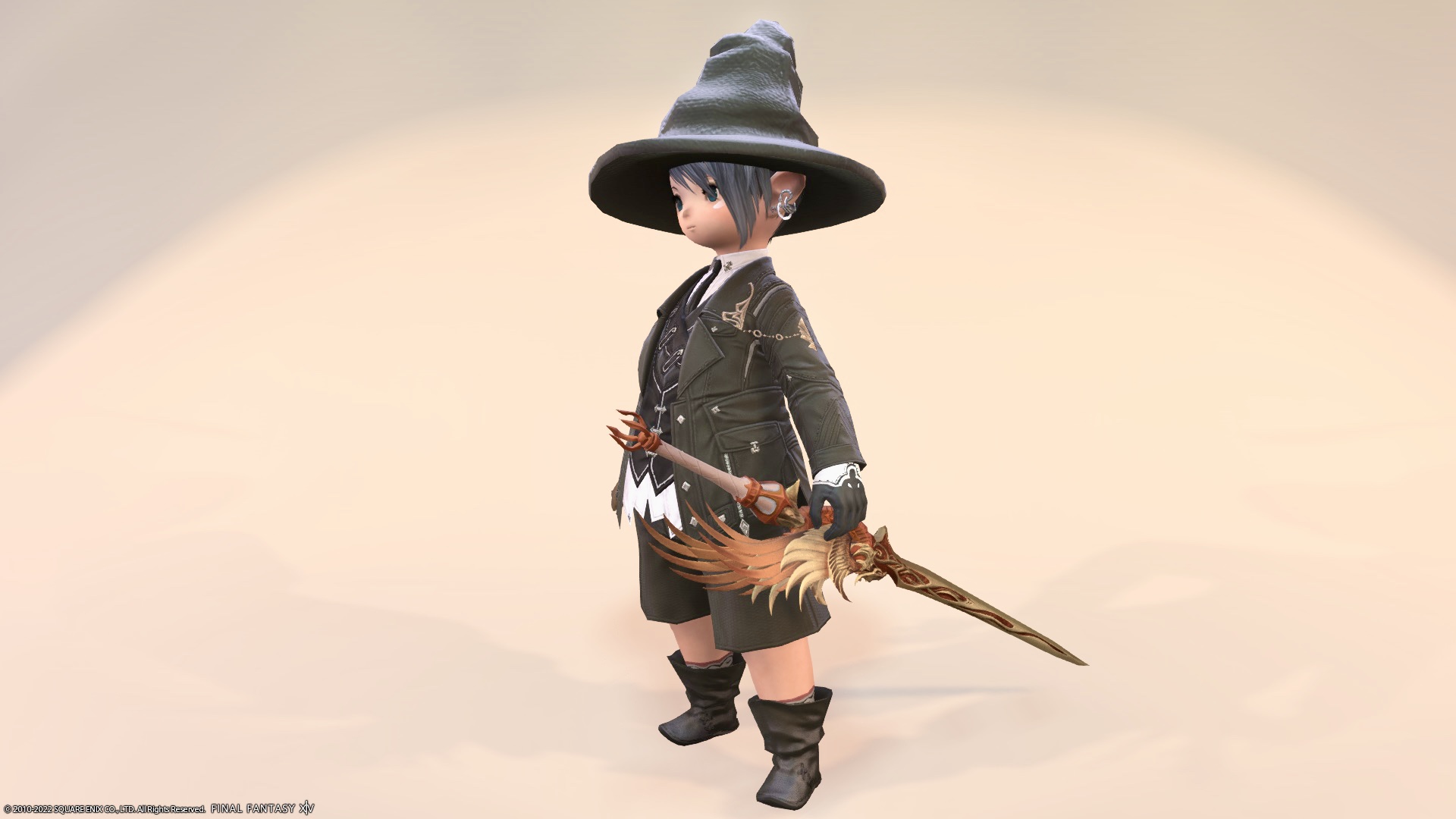 It's also a beautiful design.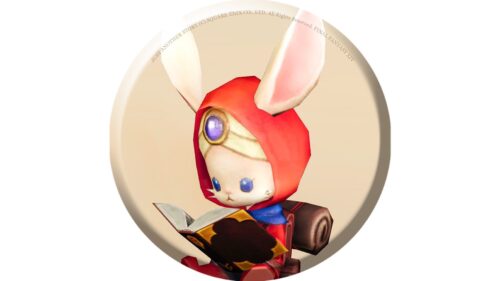 namingway
It has a very beautiful shape, and the tip of the handle is a suzaku's foot, and the blade is designed to resemble a feather.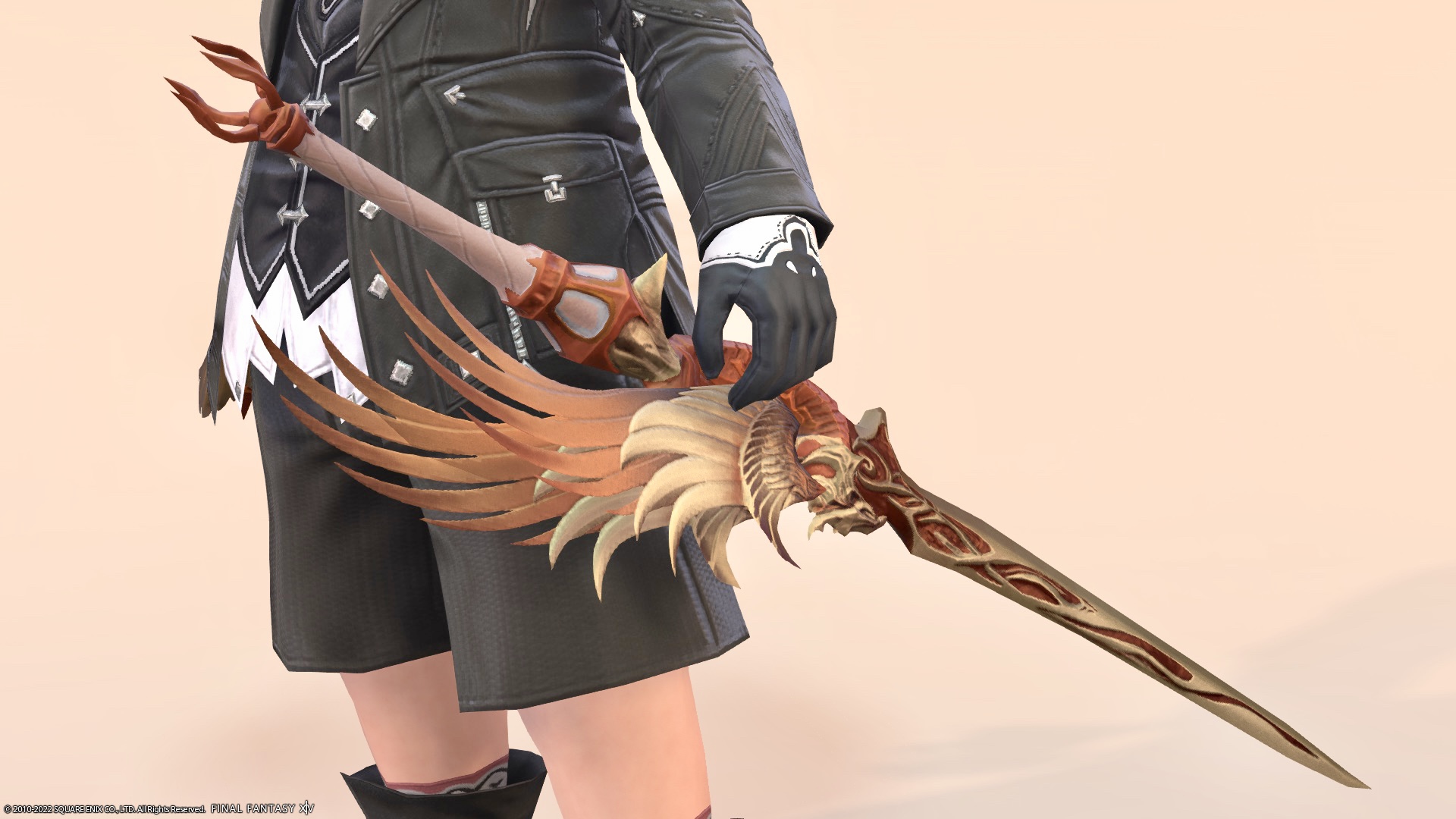 It's like a work of art.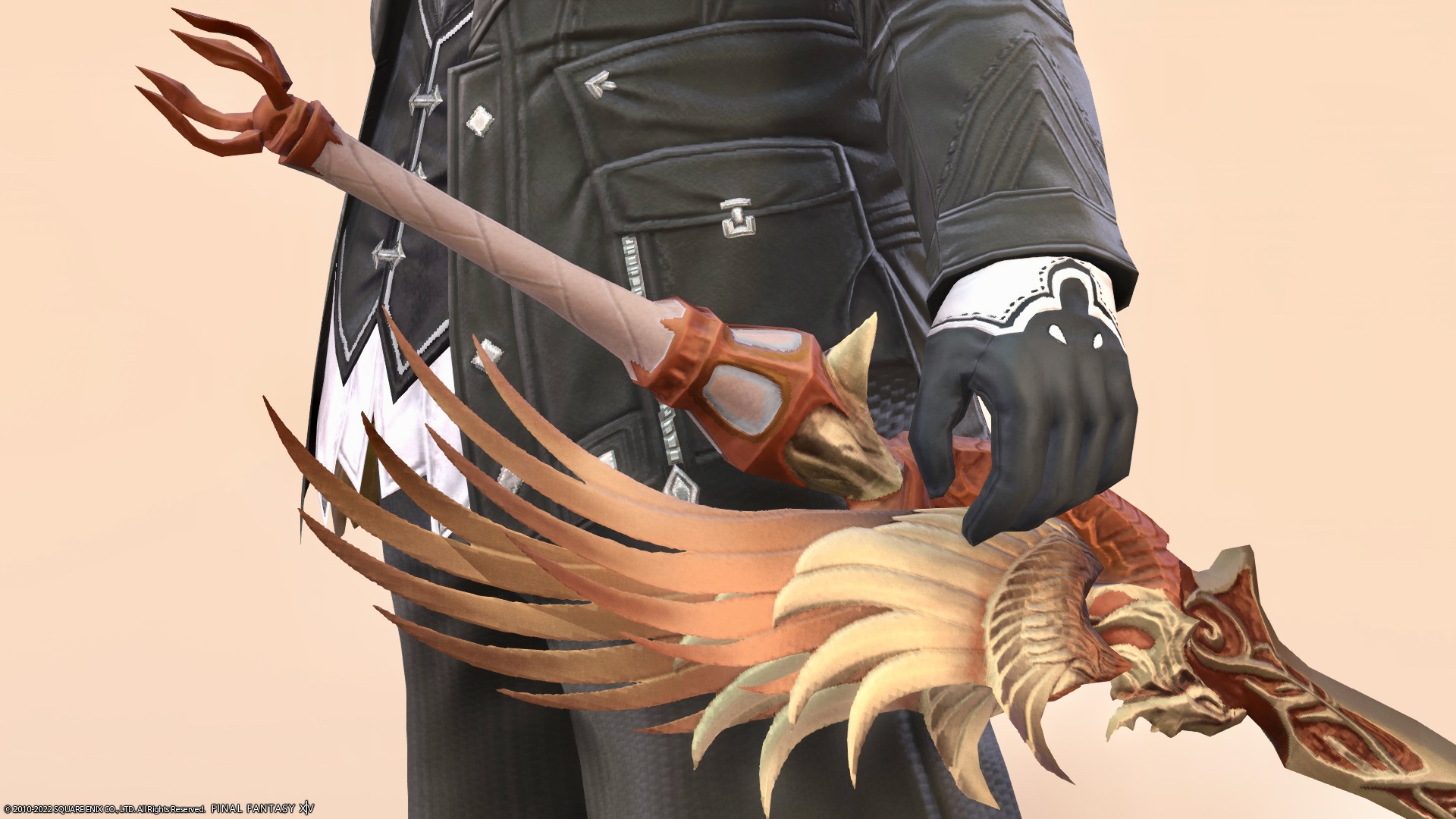 Is the blade part an image of rising flames?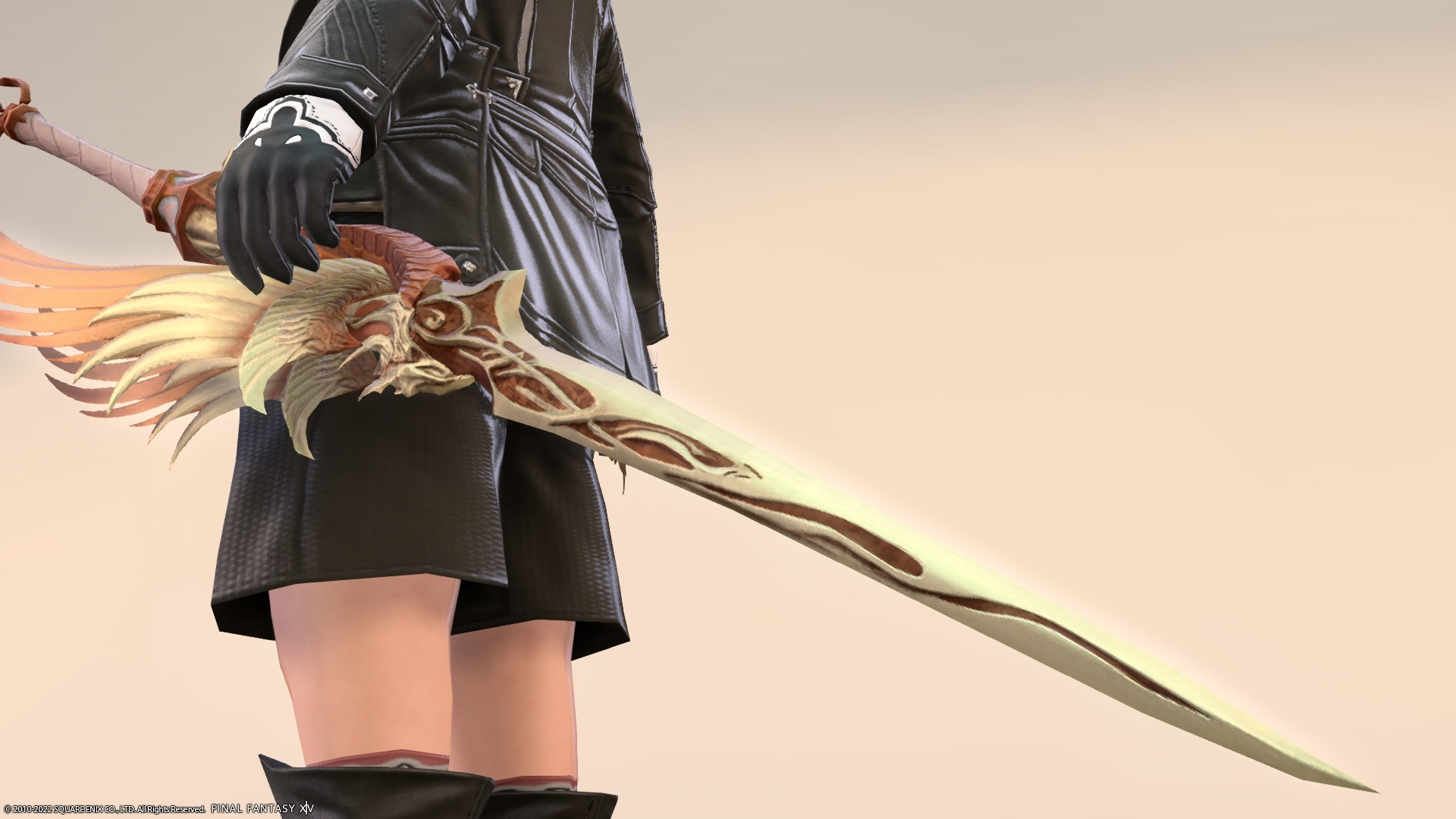 A floating crystal is a sphere with wings.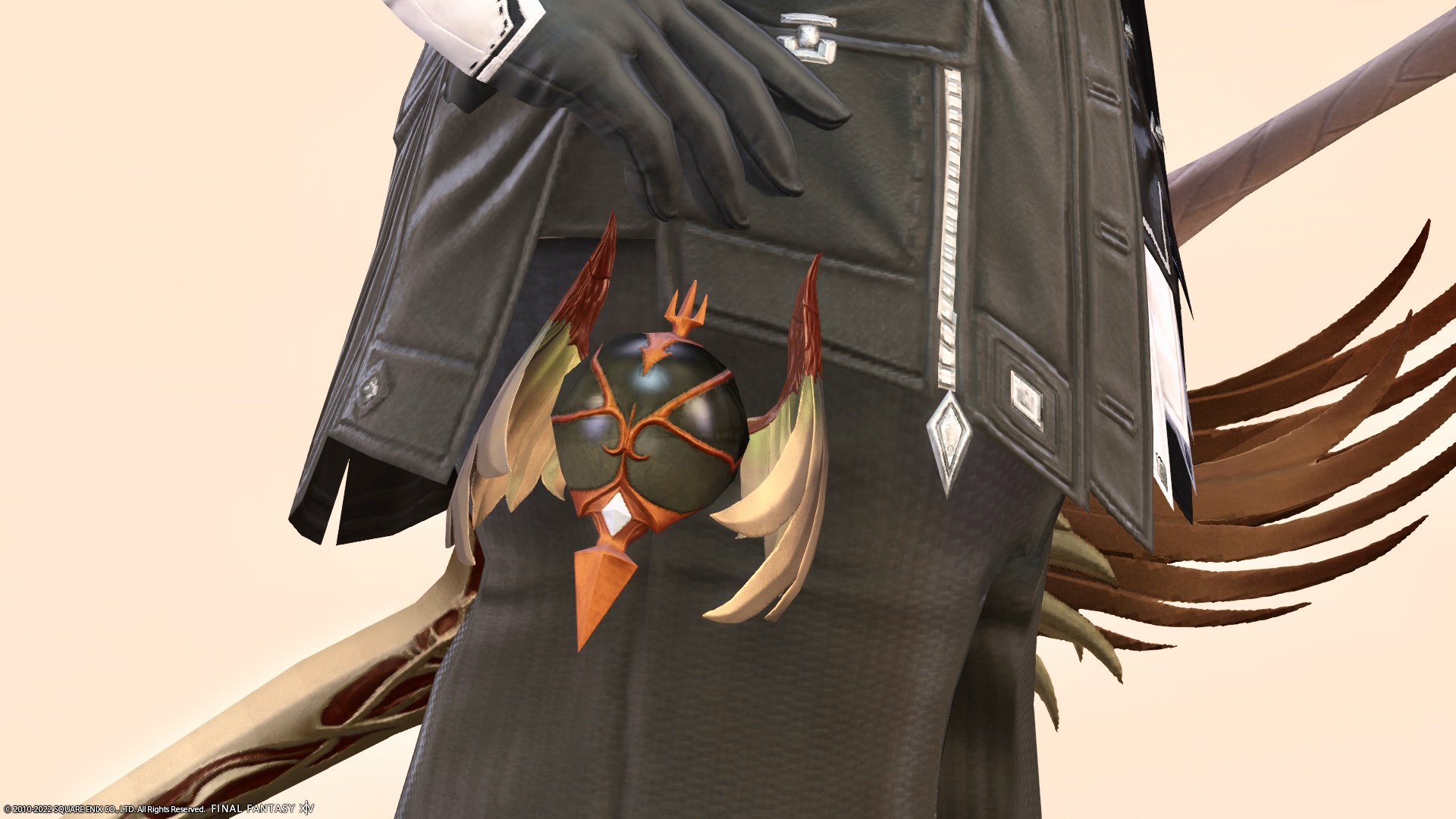 And when you set it up, it lights up!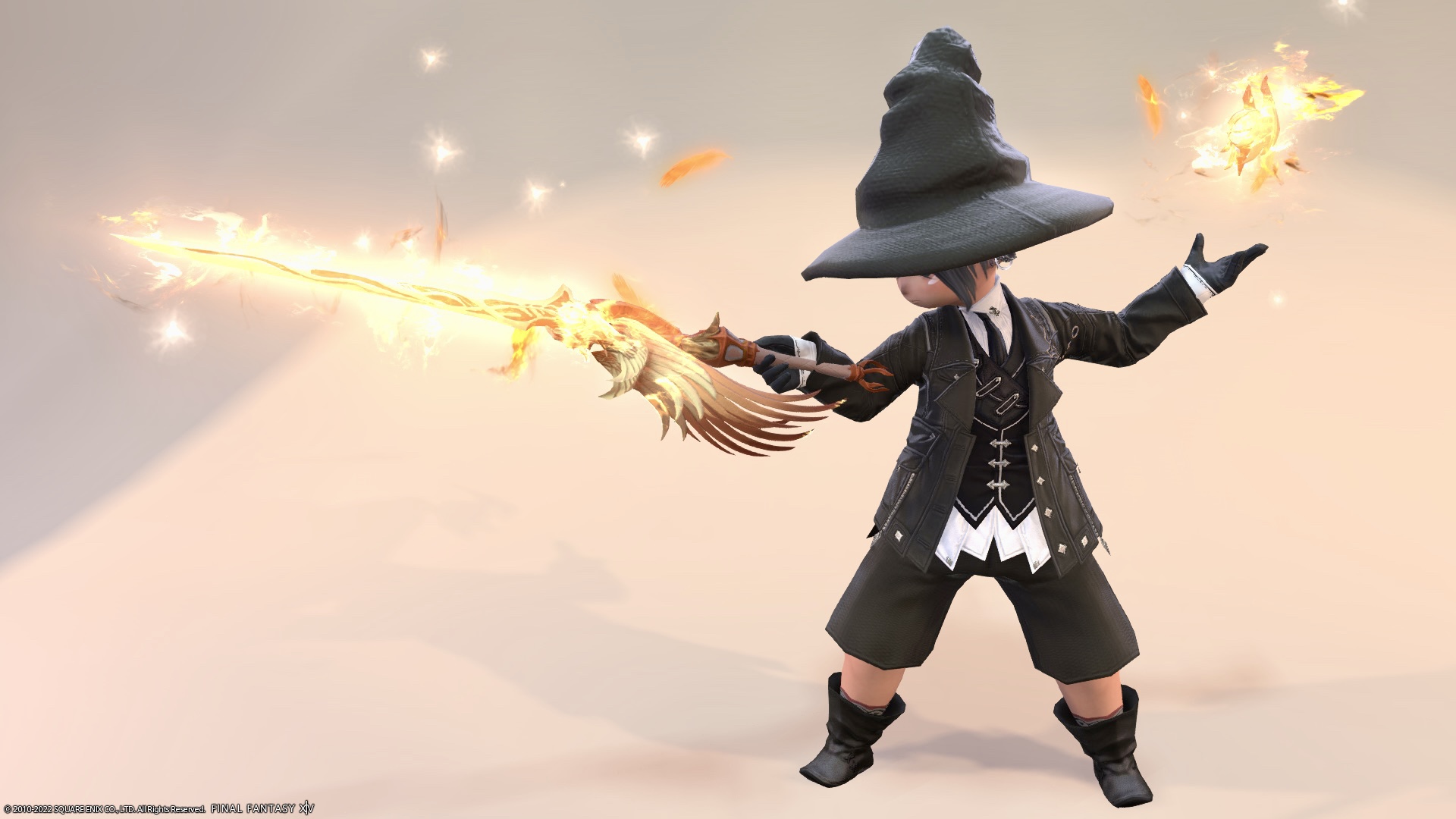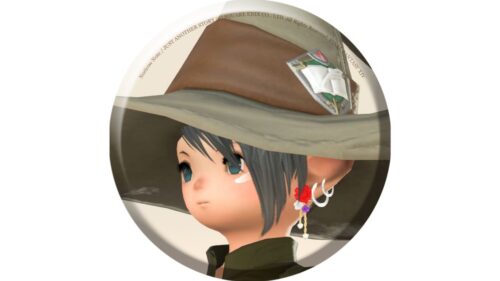 norirow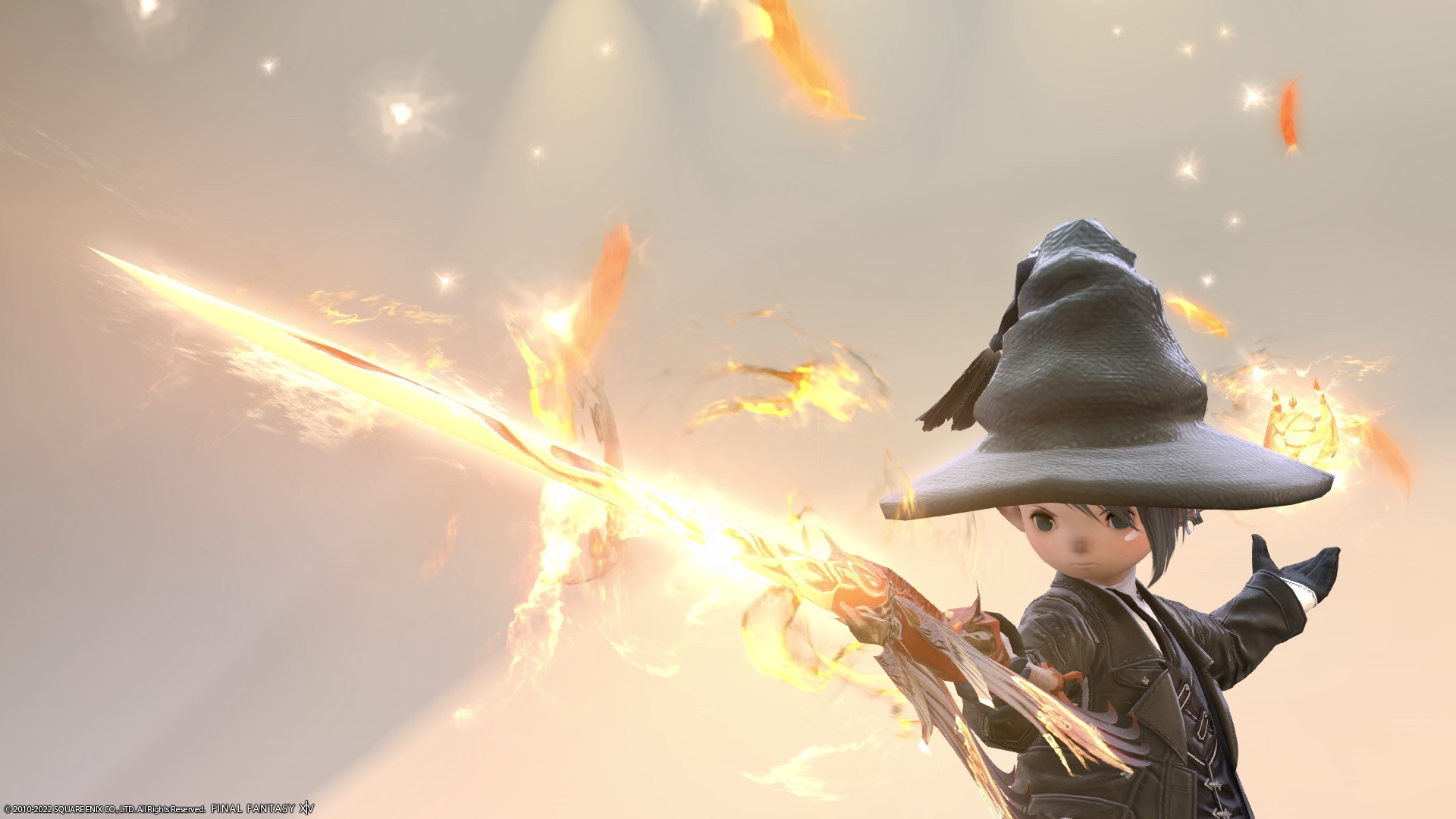 The flames are circling around the sword, and the feathers are rising up.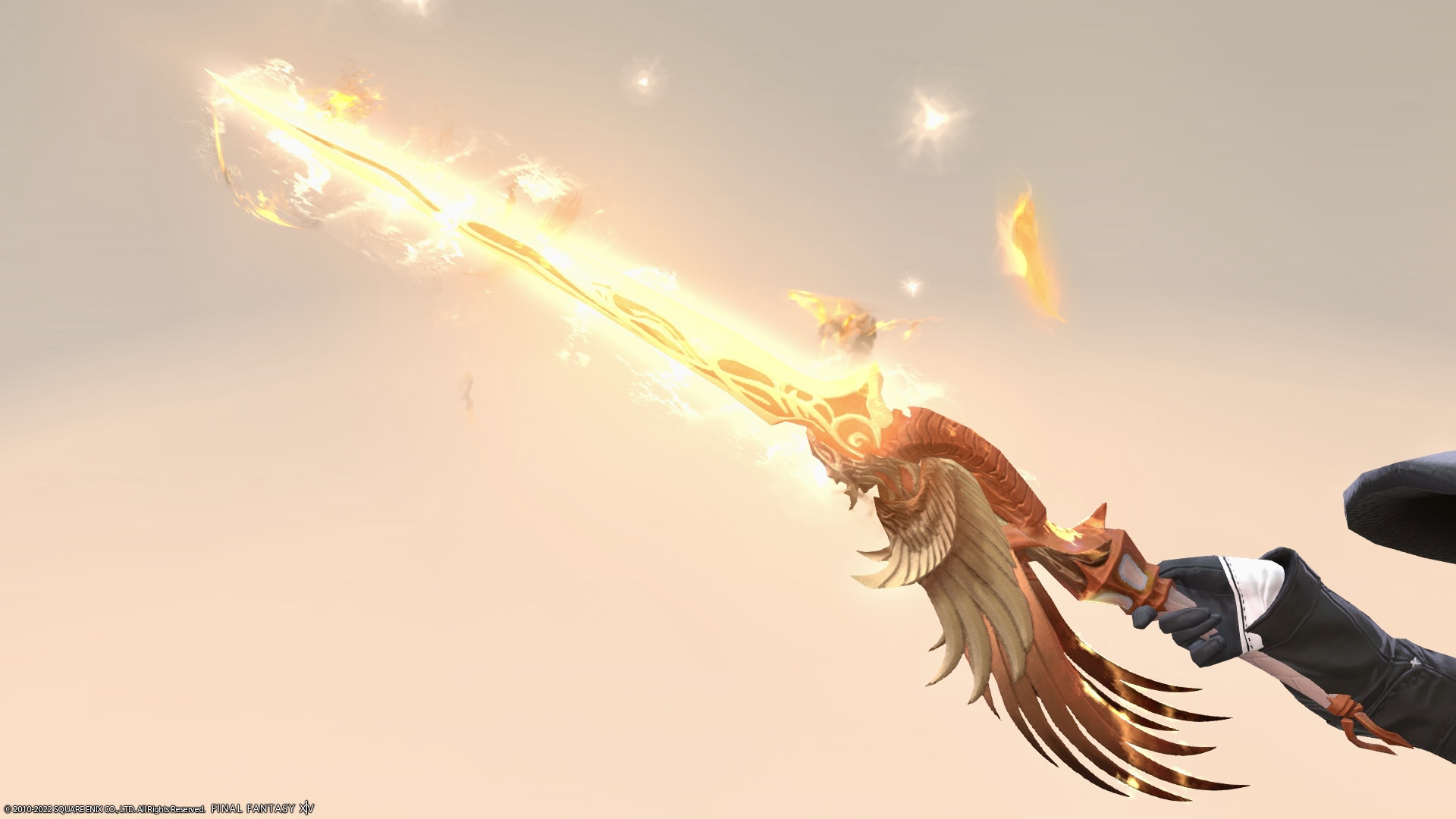 The wings are also on fire.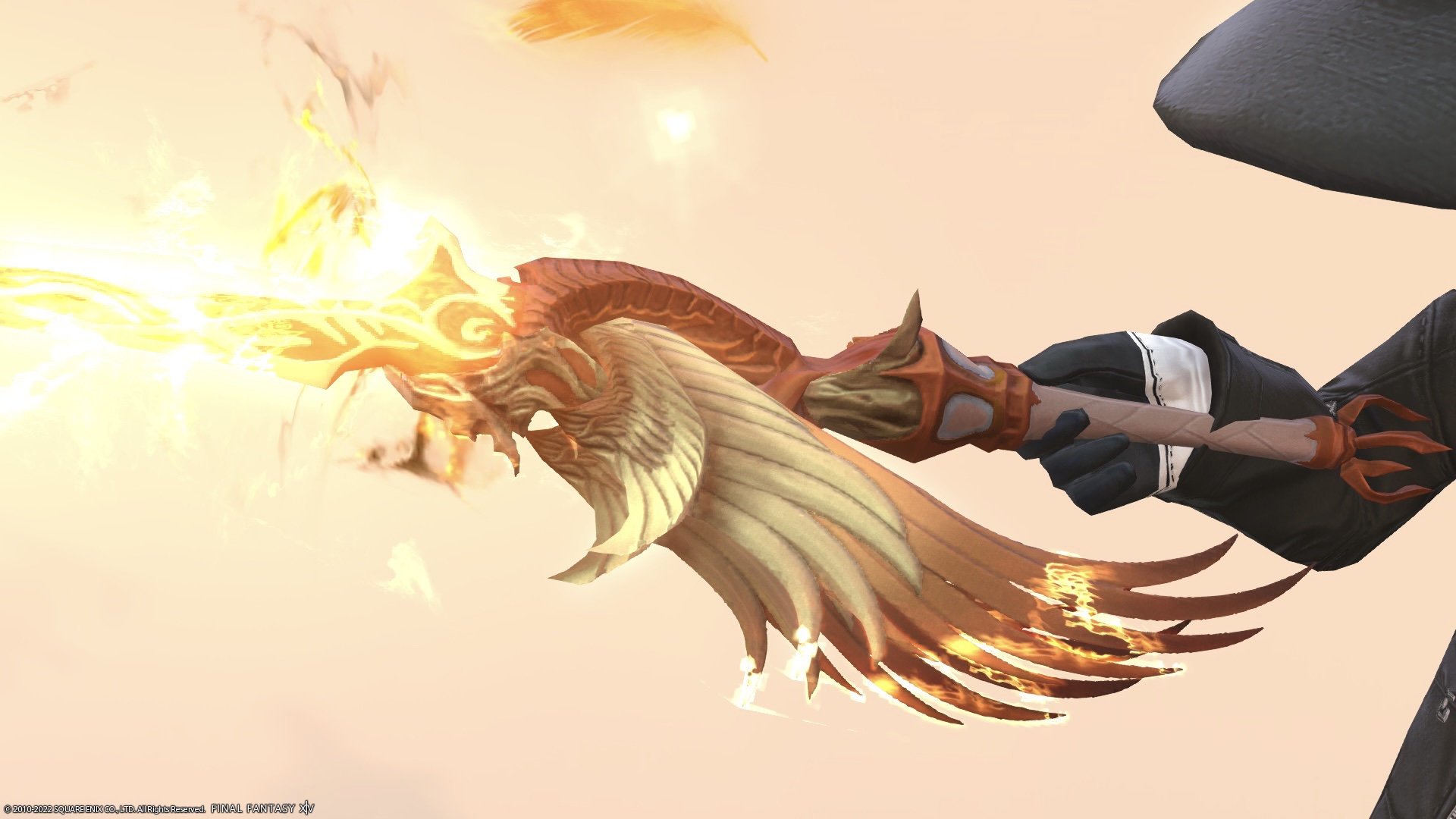 Floating crystals are similarly engulfed in flames.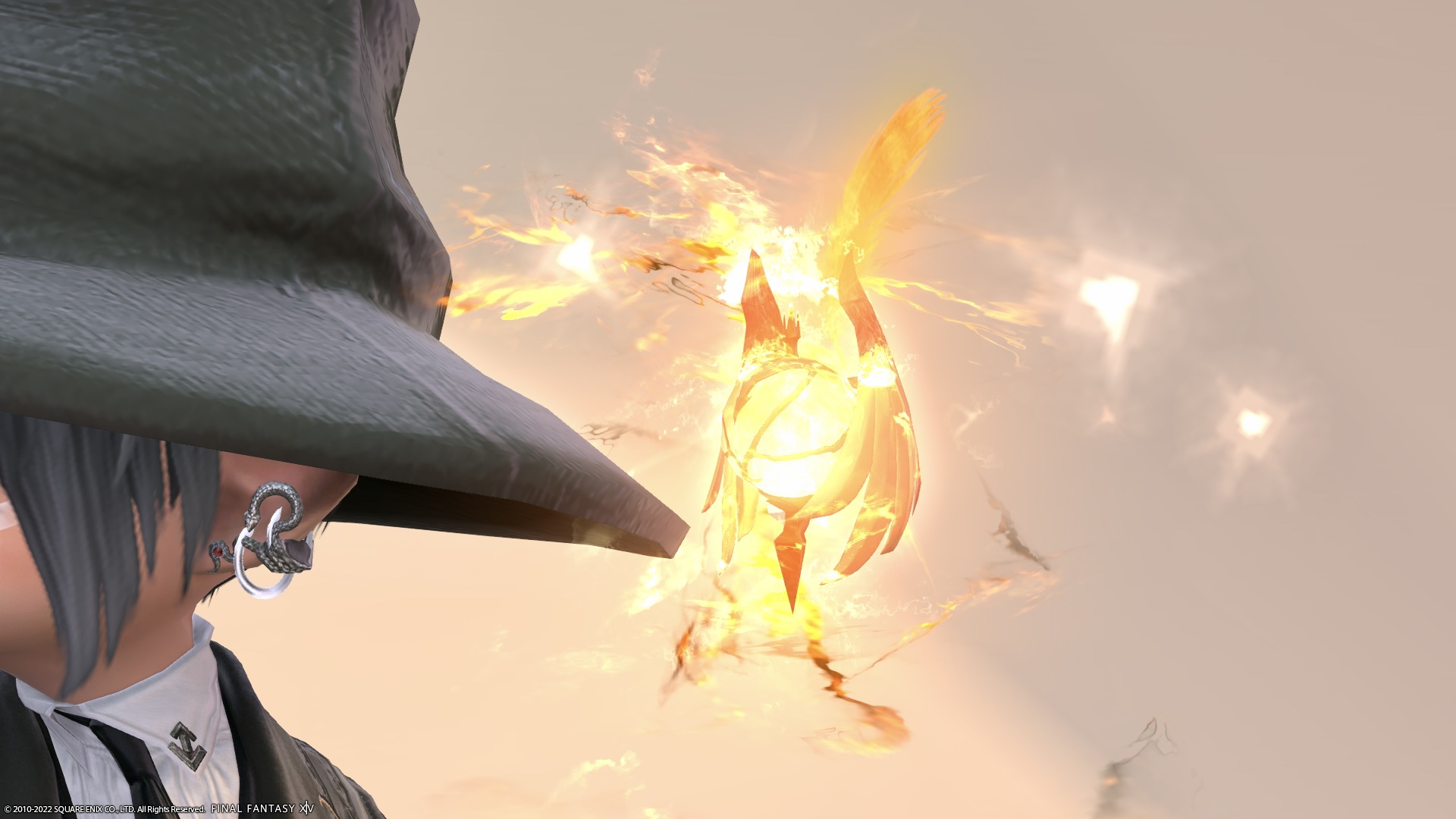 It's an effect you never get tired of seeing.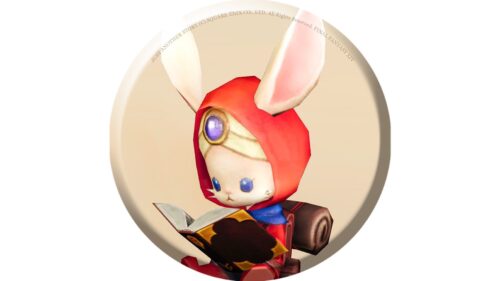 namingway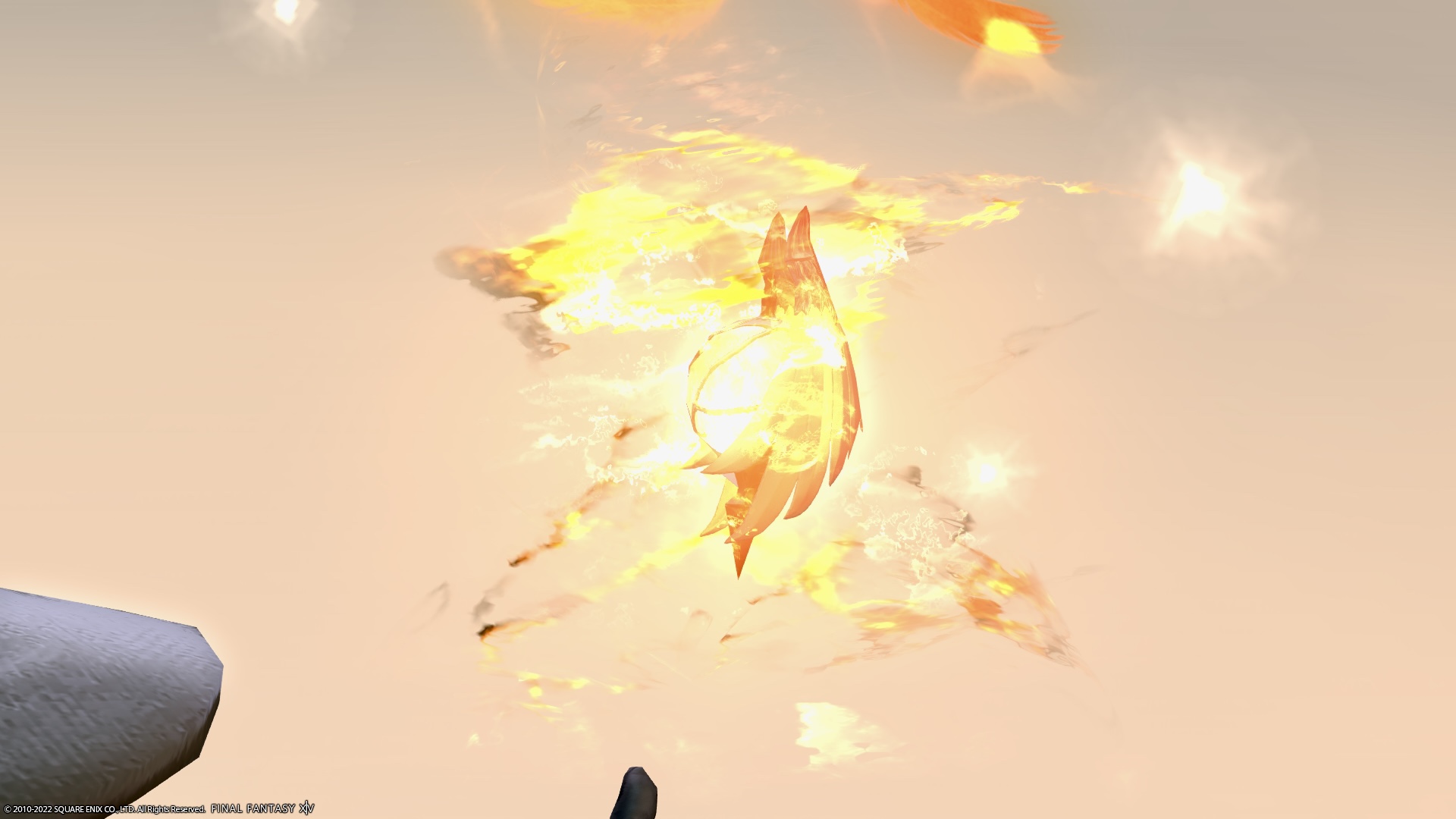 I don't think you can get a sense of how the flames and feathers flutter down just by looking at the pictures, so be sure to check it out in the video below!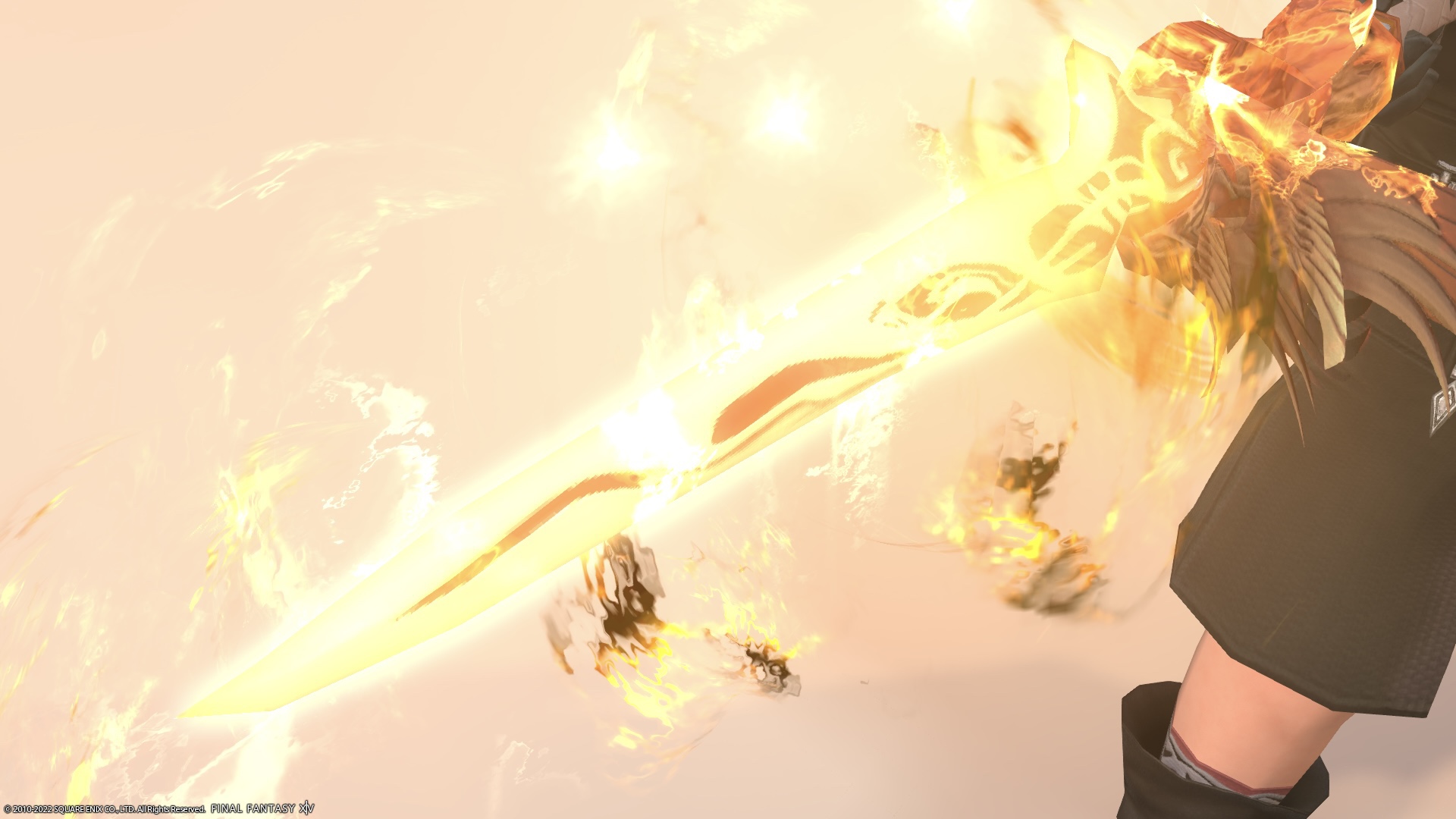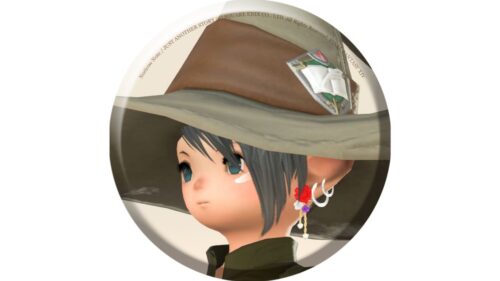 norirow
Suzaku is an immortal god who controls life, right?
Aren't you confusing it with "Phoenix"?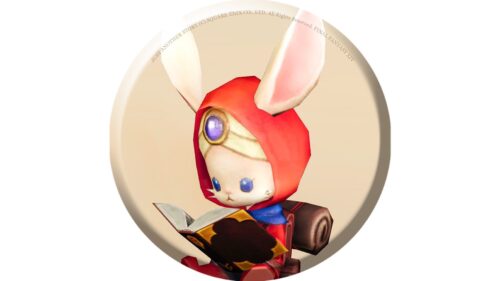 namingway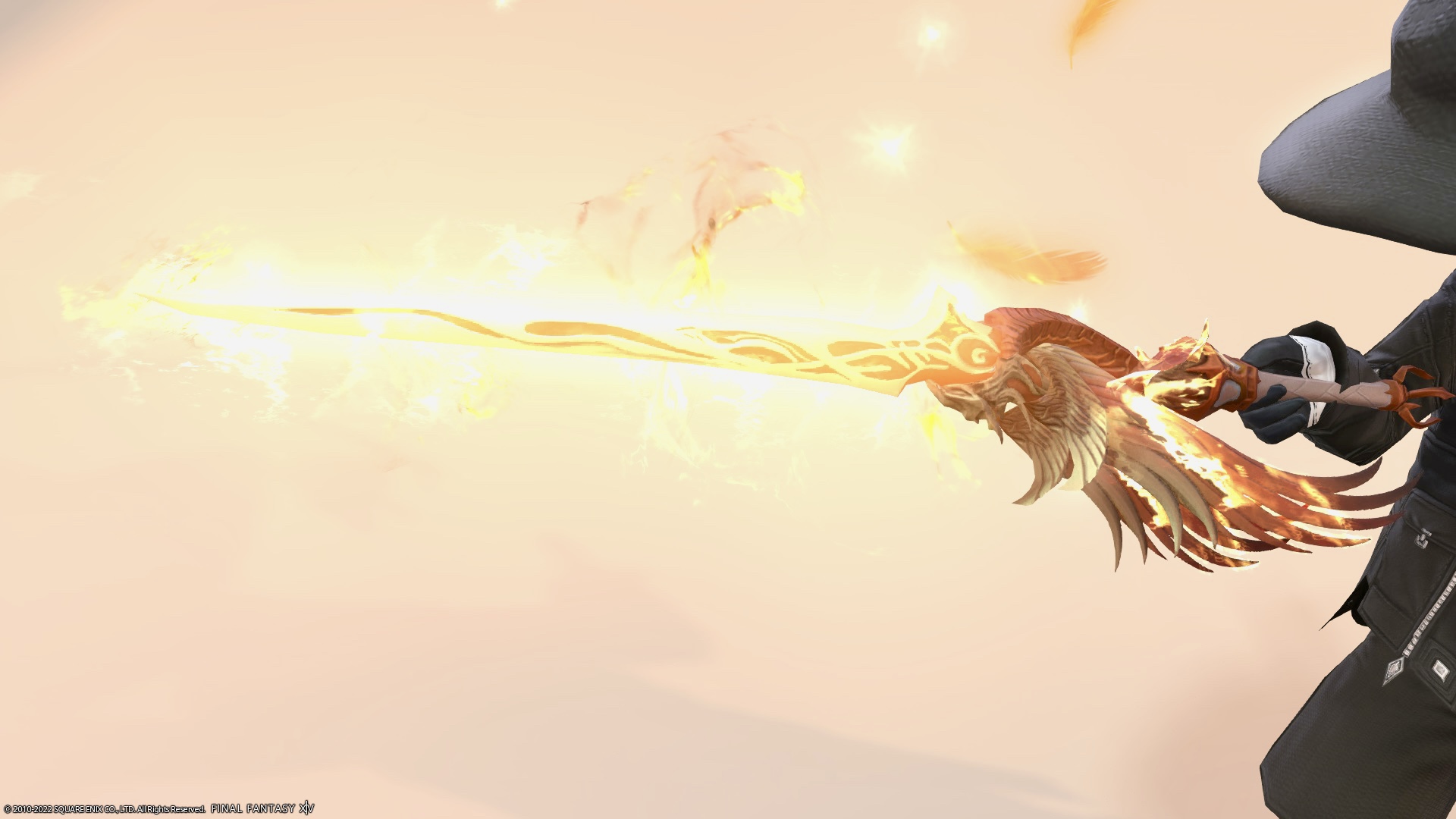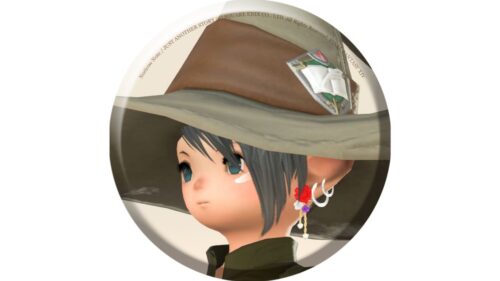 norirow
Is that so? Well, either way, I think it's the god of longevity, so I think it's a perfect weapon to give as a gift to someone important to you to pray for their health ♪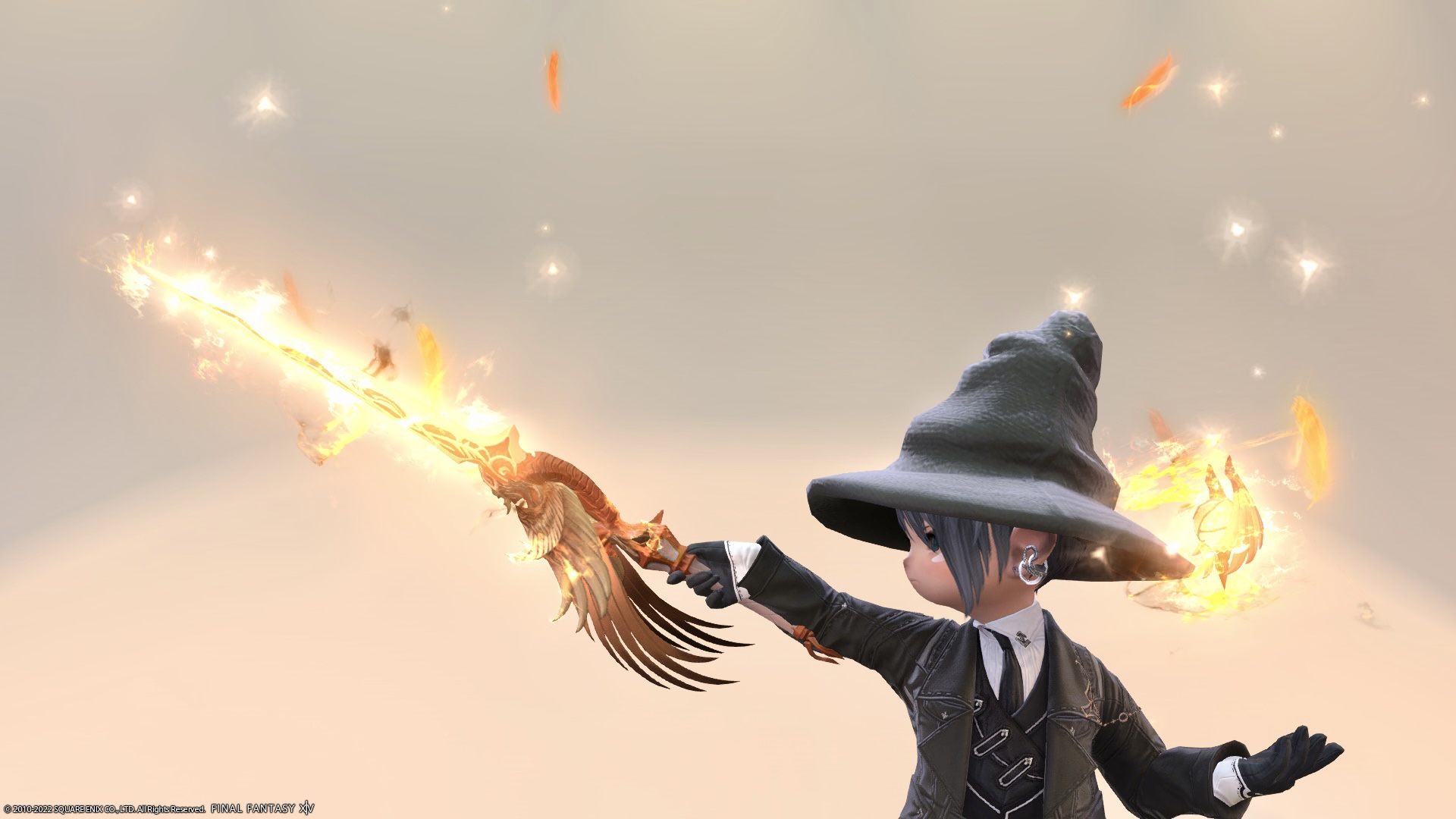 Well, I think it's good to have a present because anything can be effective if you put your thoughts into it!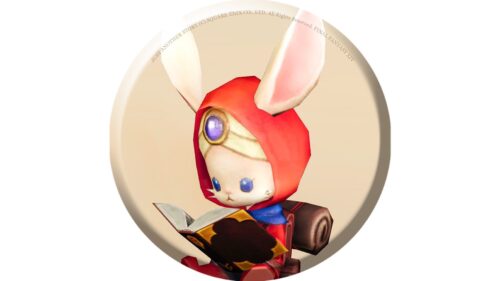 namingway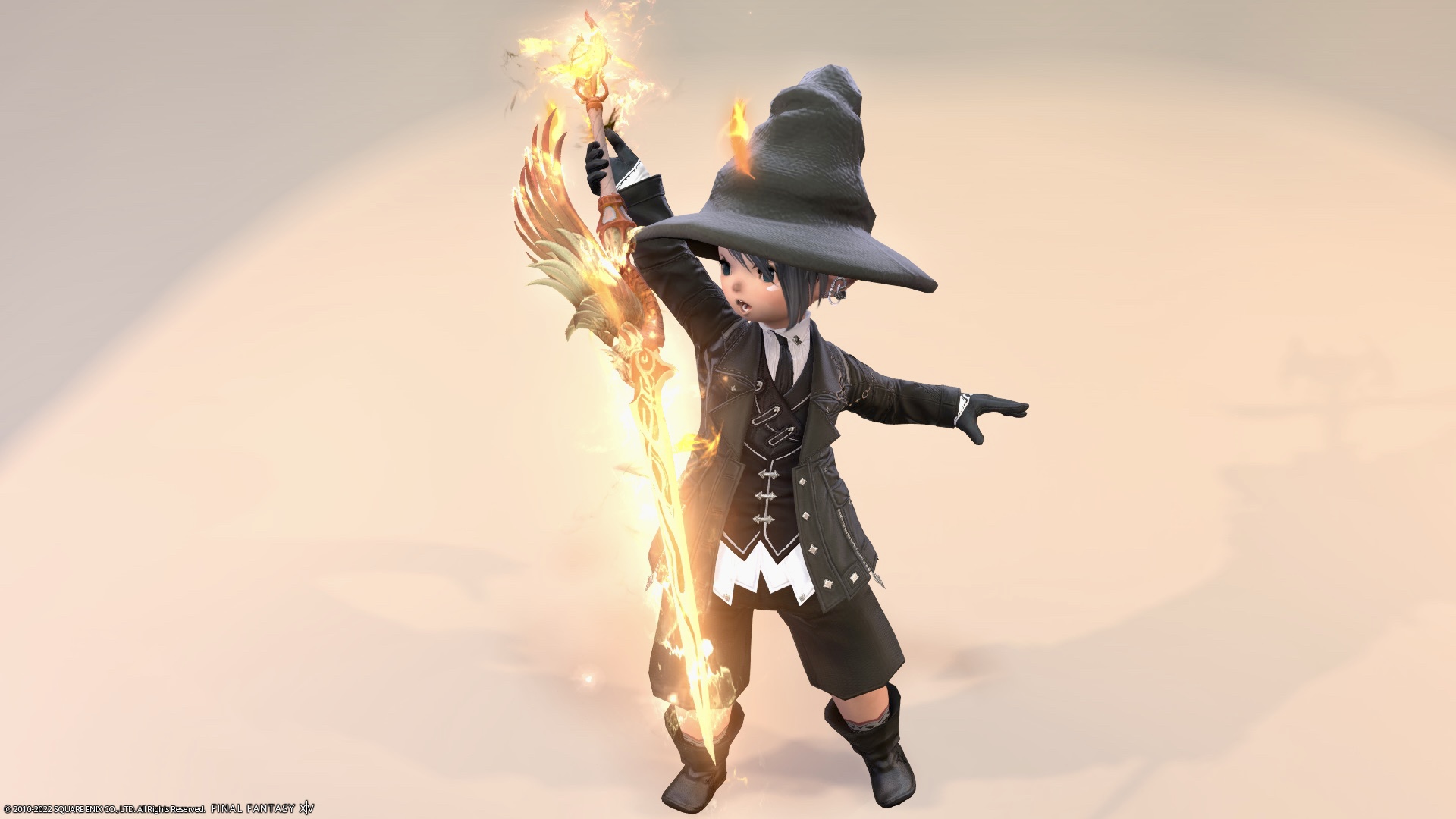 In addition, this "Suzaku's Flame-kissed Rapier" is a crafter-made weapon, so it can be purchased on the market board.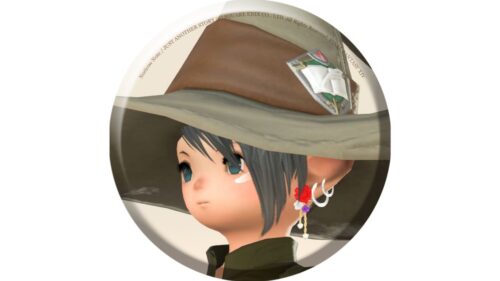 norirow
When I give it as a gift, I make it myself and give it to you ♪
Video recording
I recorded a video of how the flames and feathers dance!
So, it was a record of Suzaku's red mage's glowing weapon, "Suzaku's Flame-kissed Rapier".
Related record
Shining Suzaku Weapons