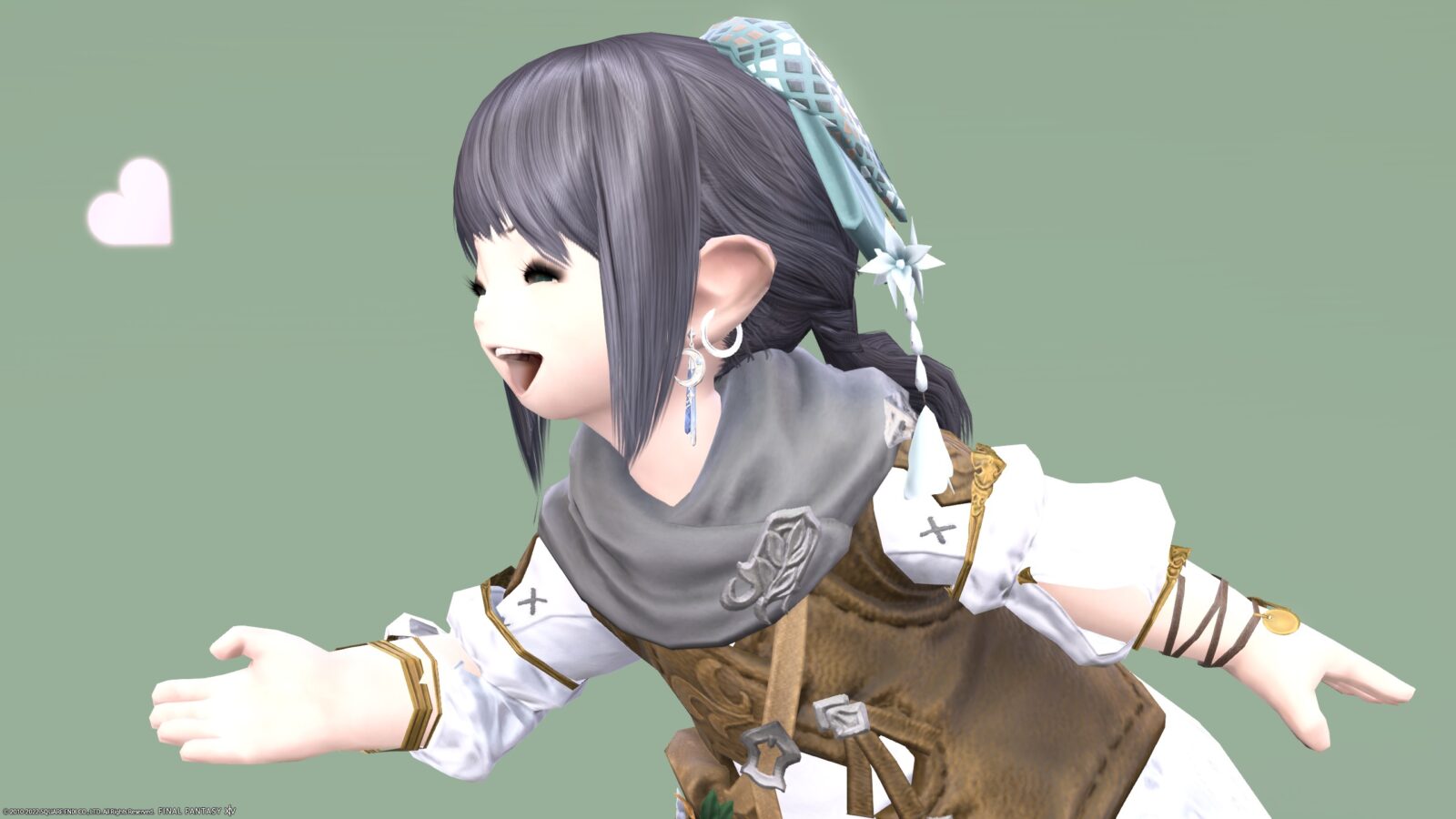 This is Glamor's record with a slight twist on the Lalafell Girl's starting gear.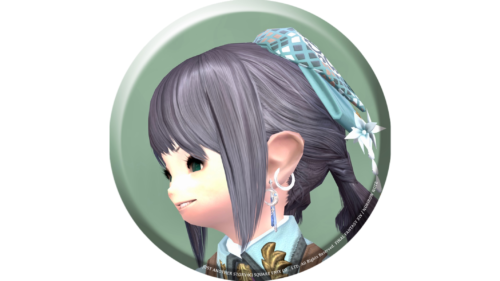 noriko
After all, the initial equipment is very cute!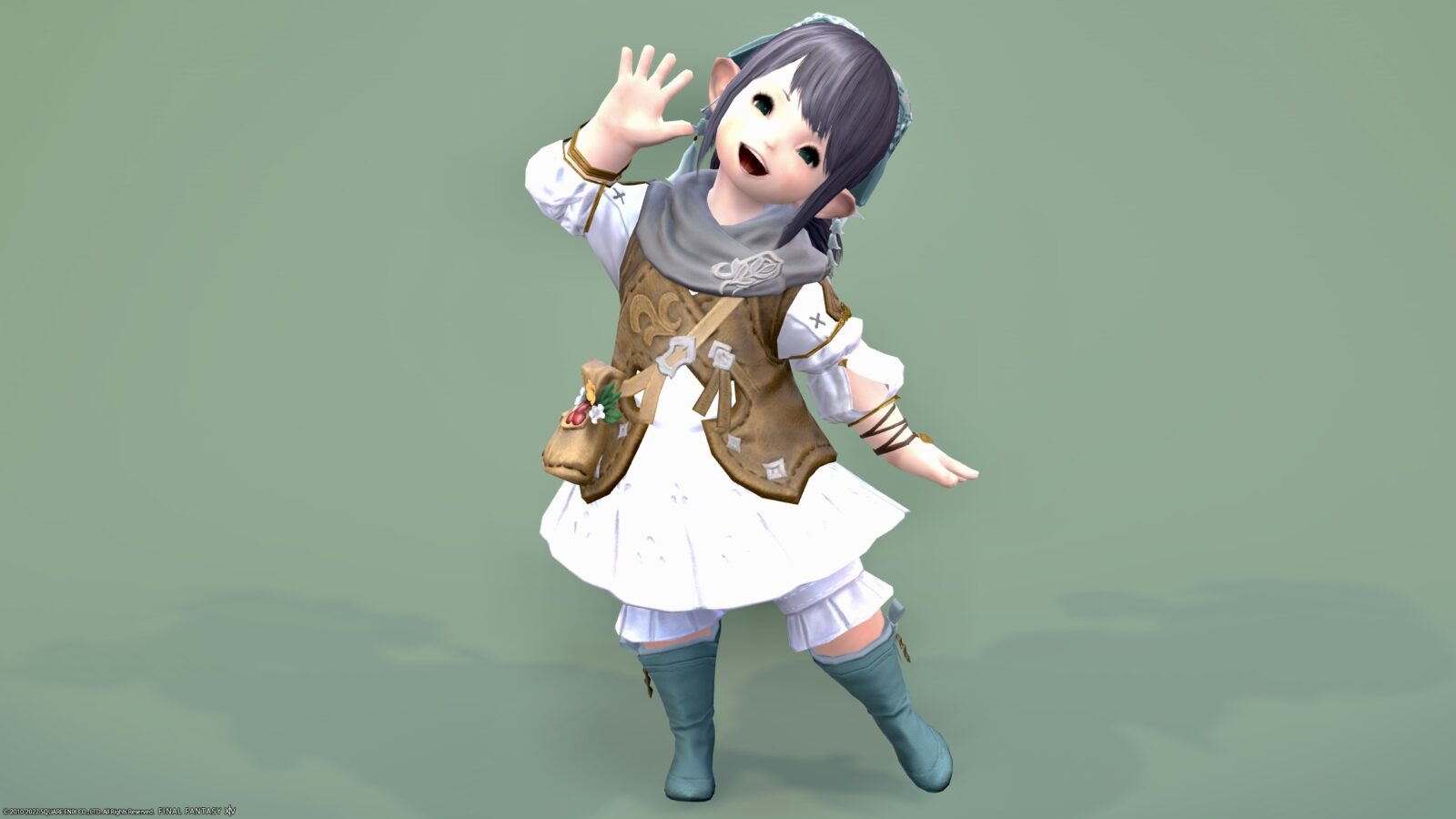 Oh, it somehow reminds me of when Noriko-chan started her adventure.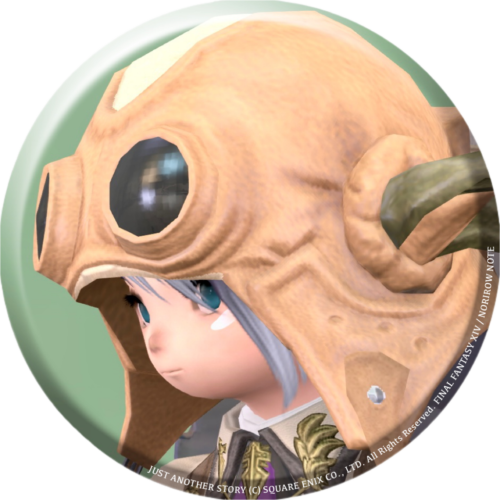 norirow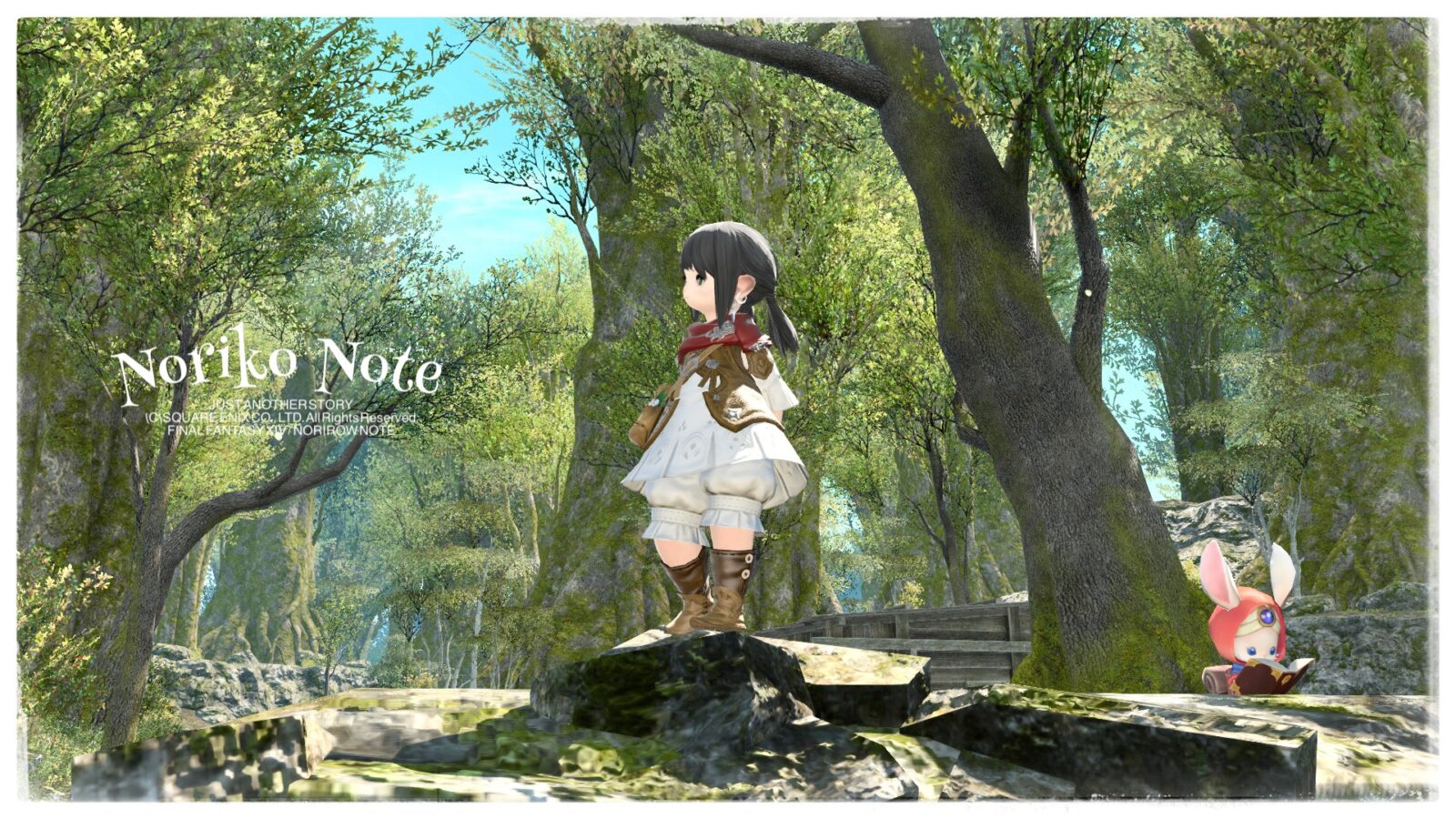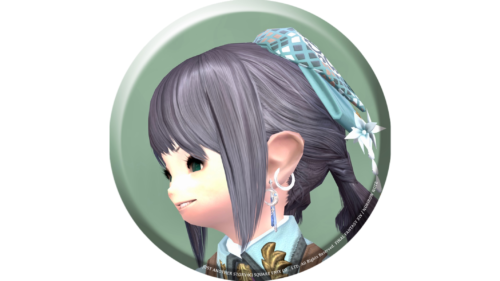 noriko
Fufu, it shouldn't have been that long ago, but it feels like a long time ago.
Coordination for this time
I arranged a little based on the Lalafell girl's initial clothes.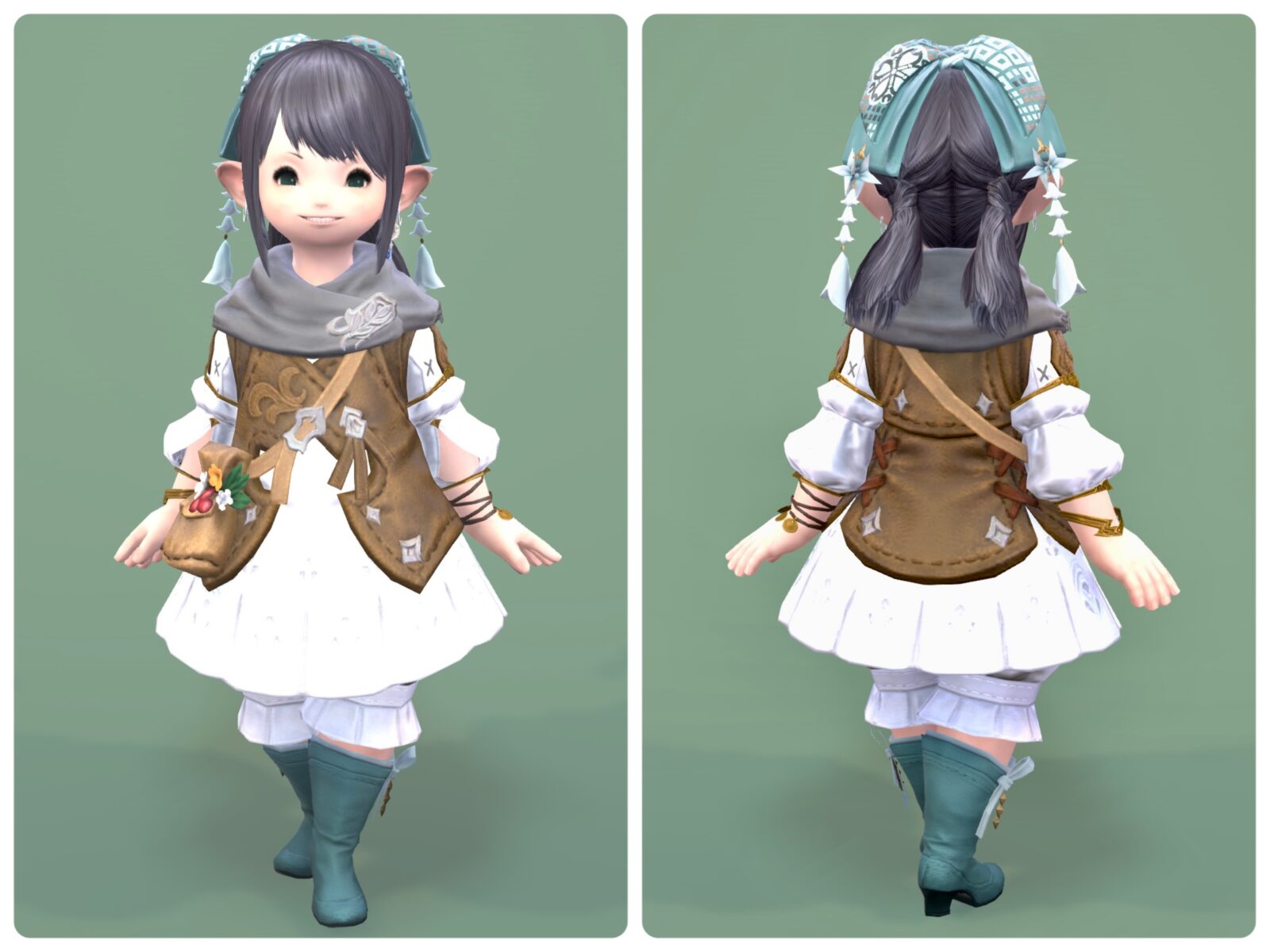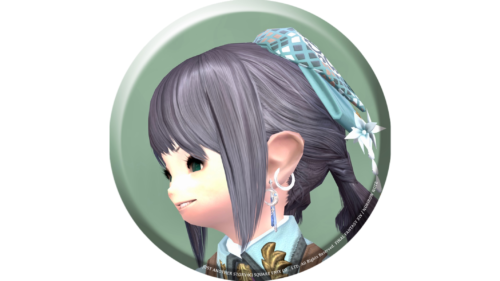 noriko
I tried dyeing it with pure white, but the scarf turned gray and I think it looked a little more mature.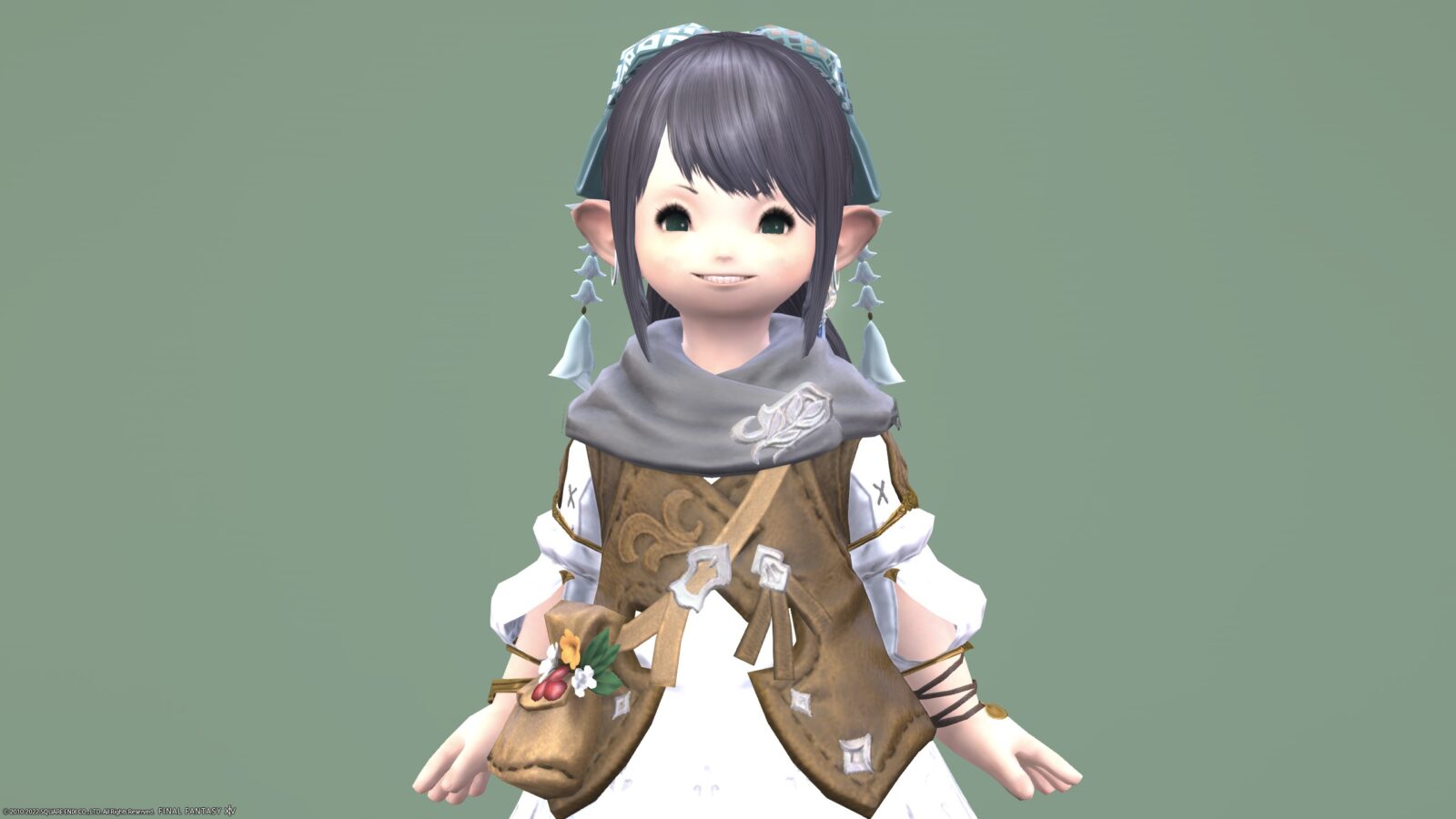 Noriko-chan has also had many adventures and has grown up quite a bit.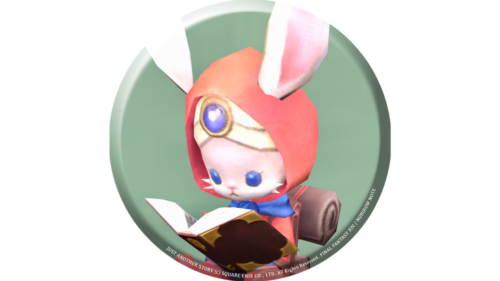 namingway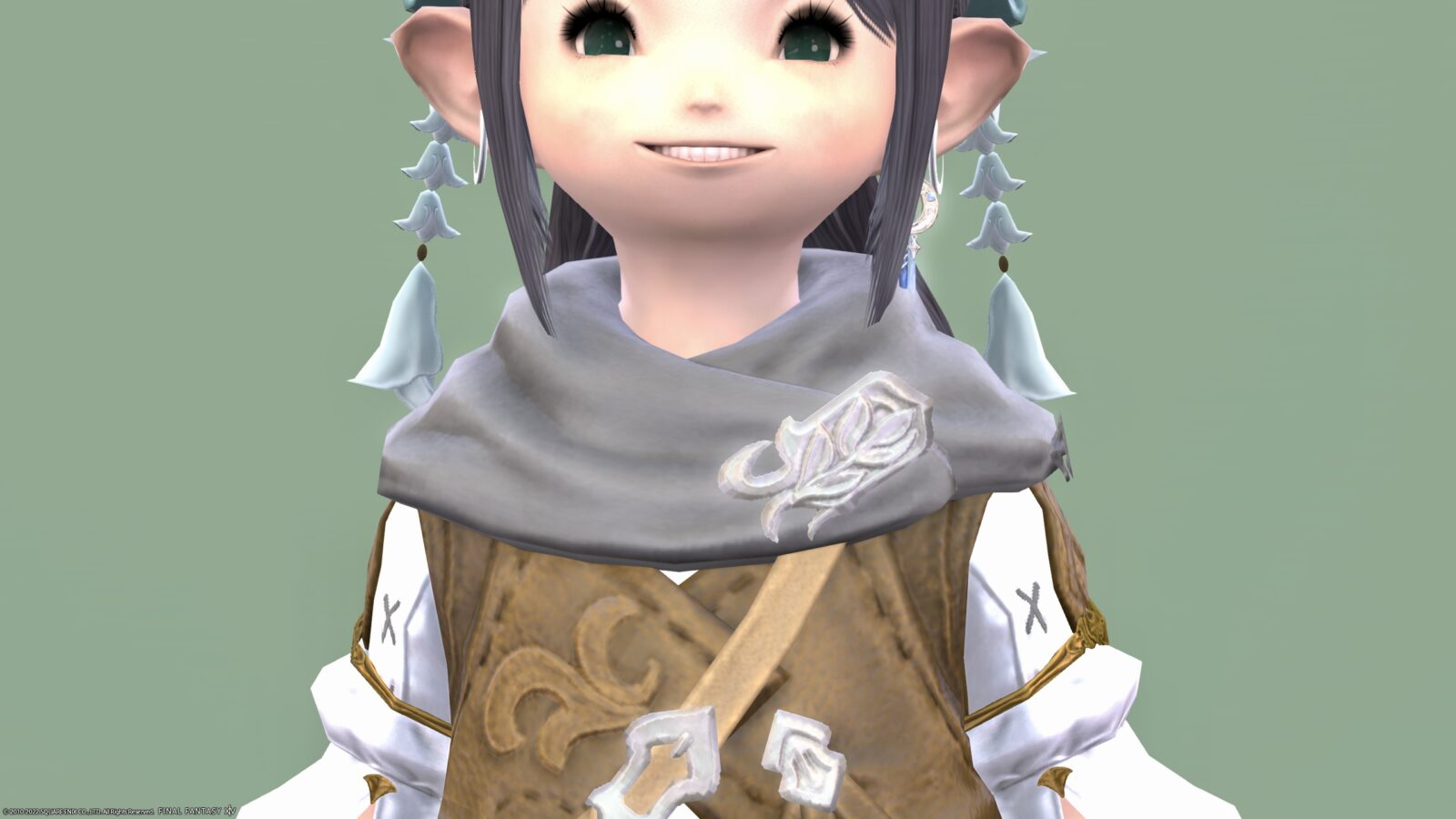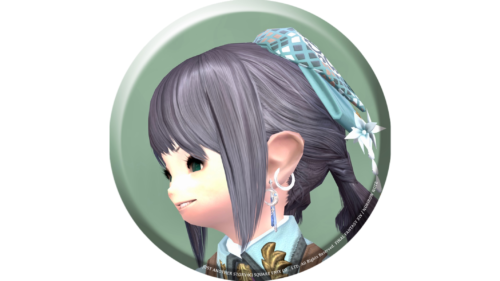 noriko
I dyed the usual ribbon "Far Eastern Schoolgirl's Hair Ribbon" with turquoise green.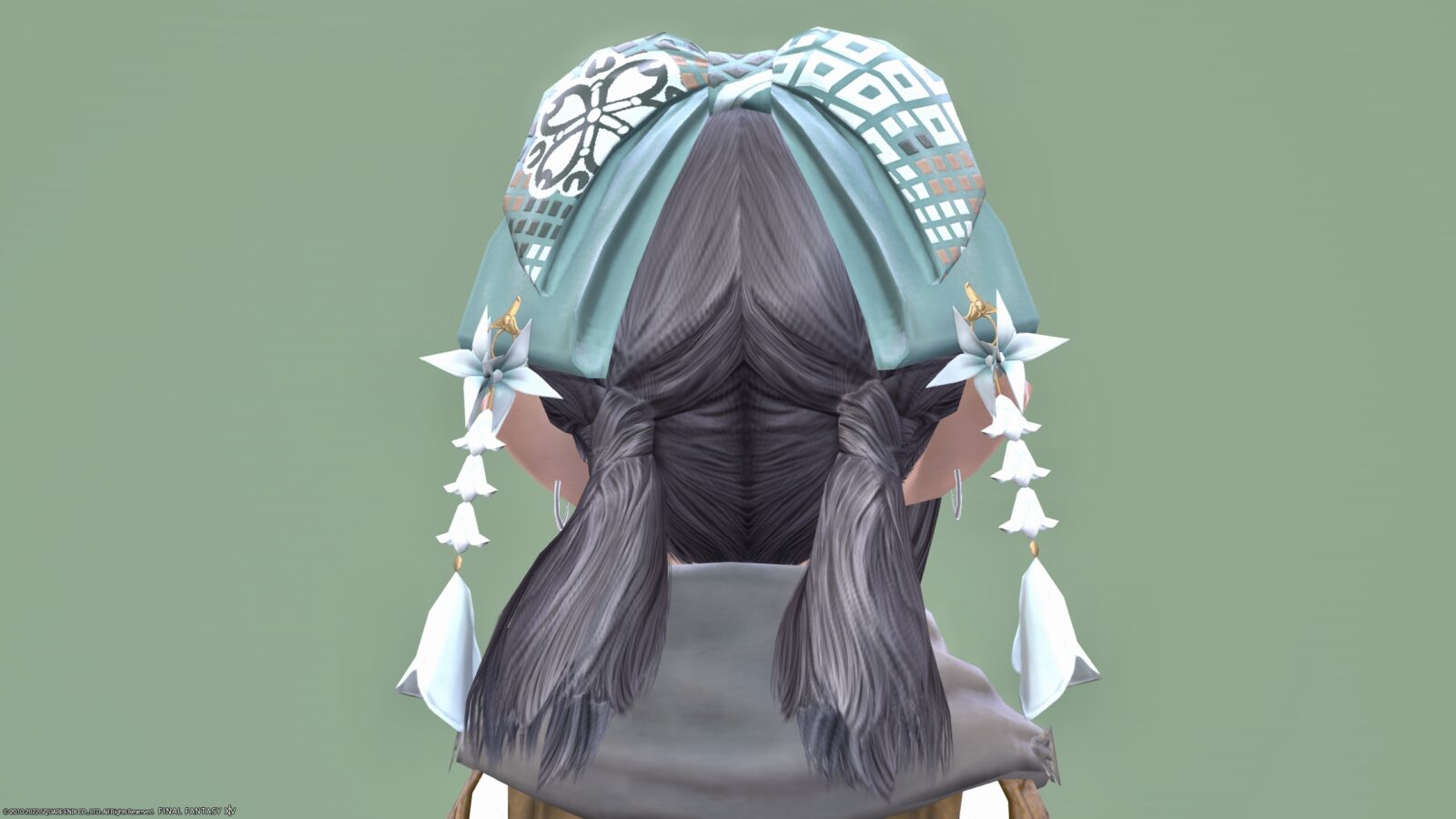 The "Thavnairian Armlets" is attached to the hand to add a little elegance.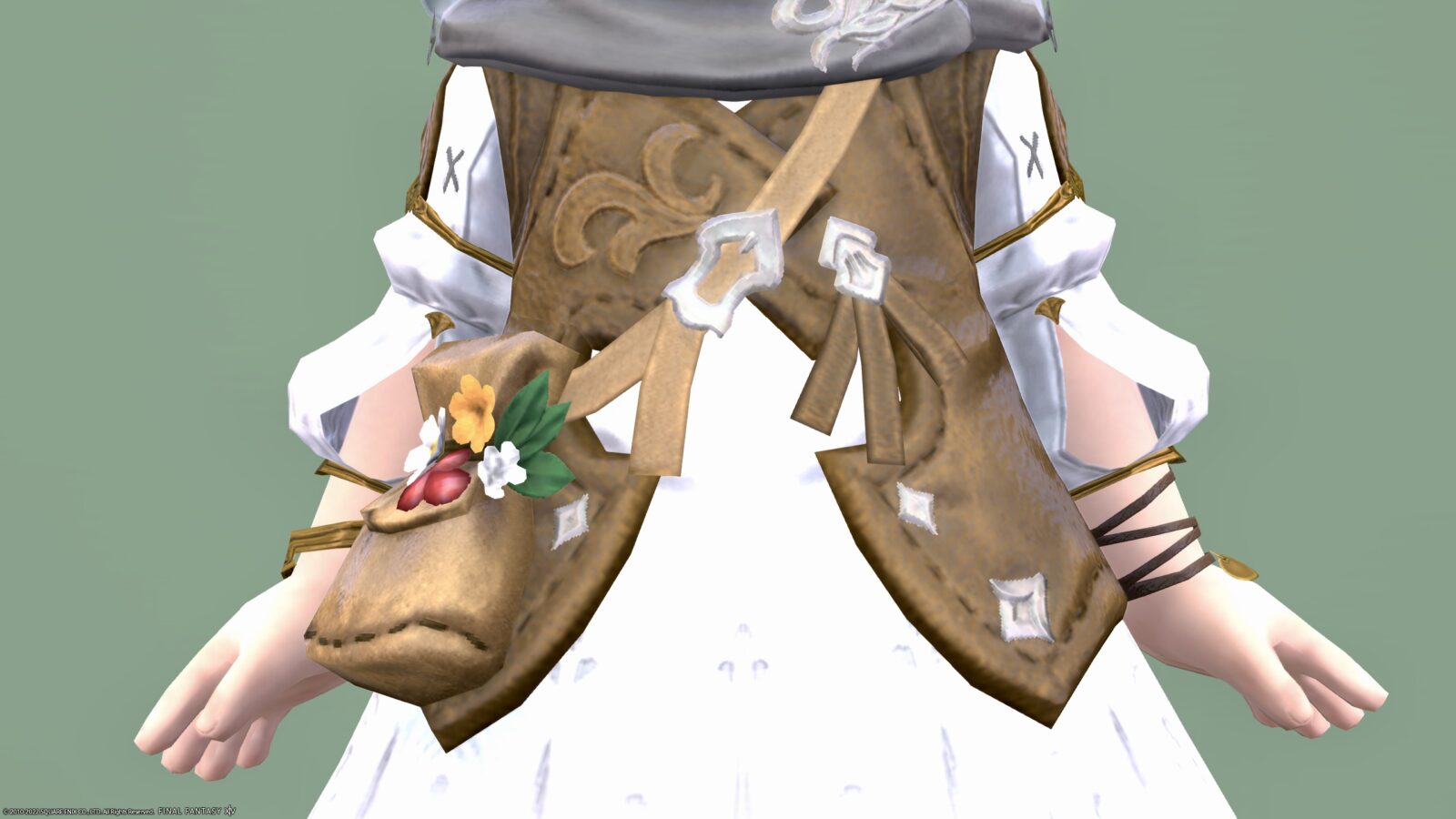 This "Lalafellin Kaftan" has a beautiful shape, and the leather vest and each decoration are very cute and excellent!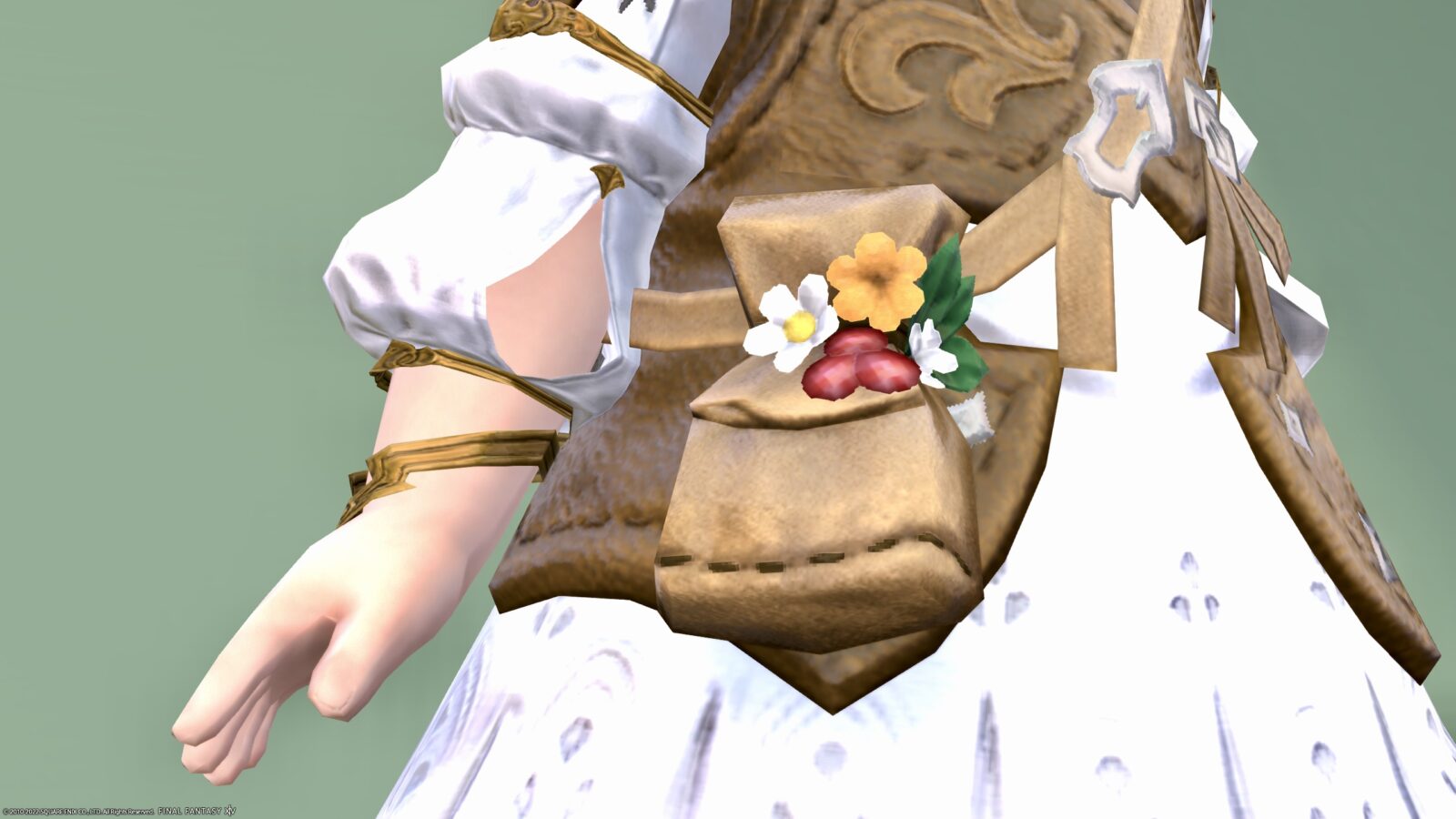 The big stitch on the back is also a cute point.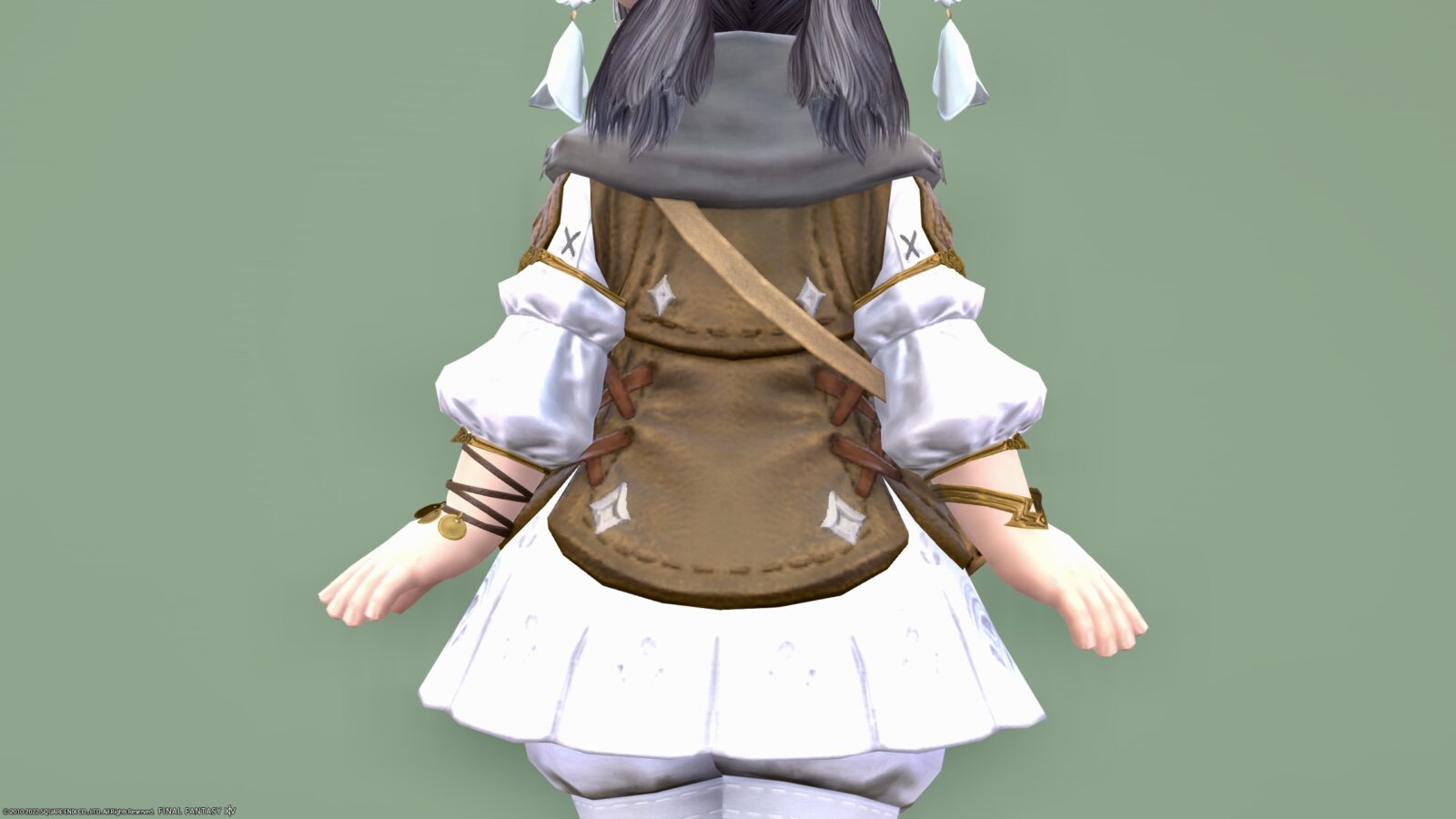 In particular, the flare around the waist is perfectly balanced and wonderful! For the feet, the "Far Eastern Beauty's Boots" are dyed in turquoise green to balance the overall look.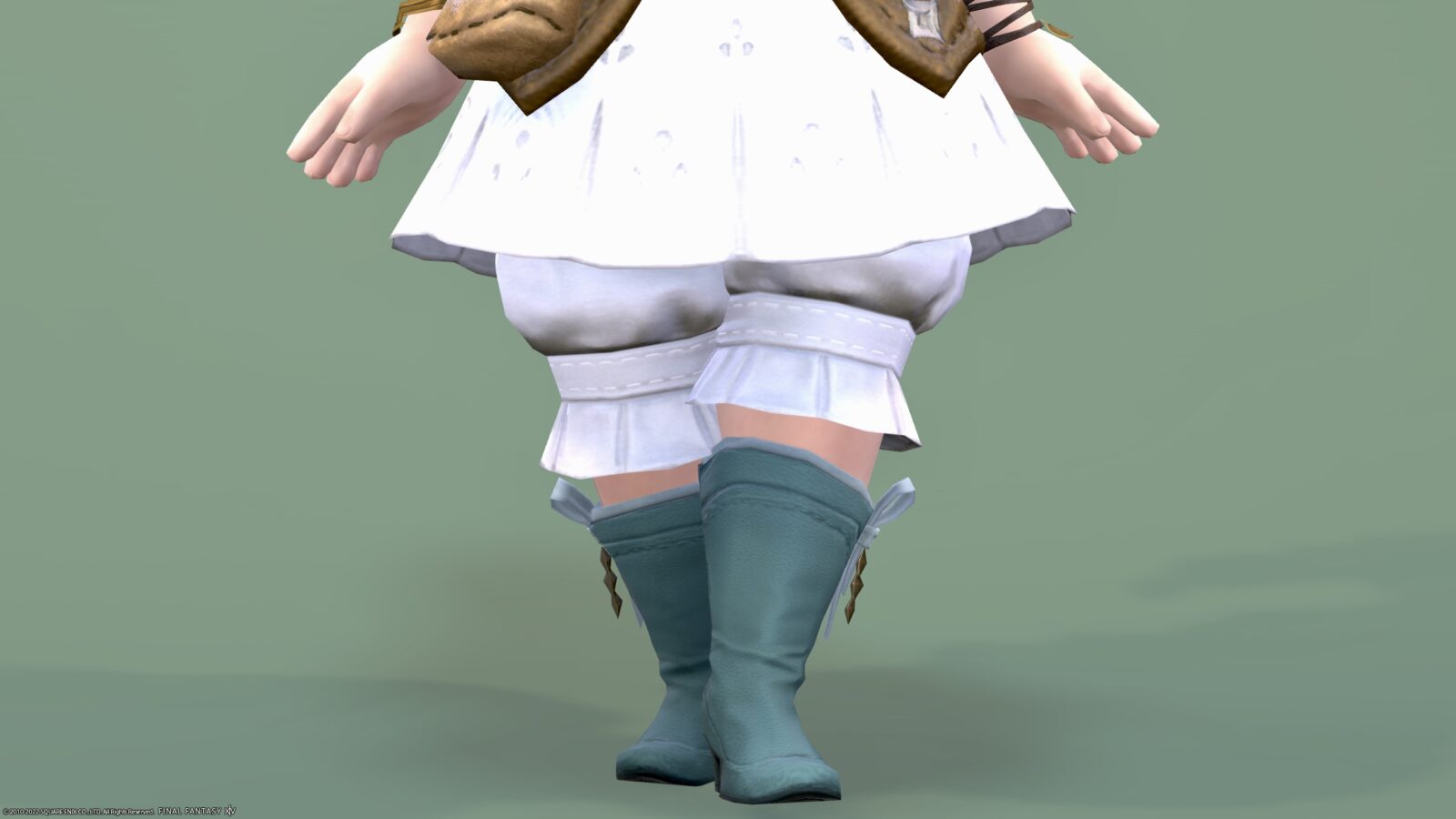 These boots have heels and are a little mature, but the ribbon on the side adds cuteness.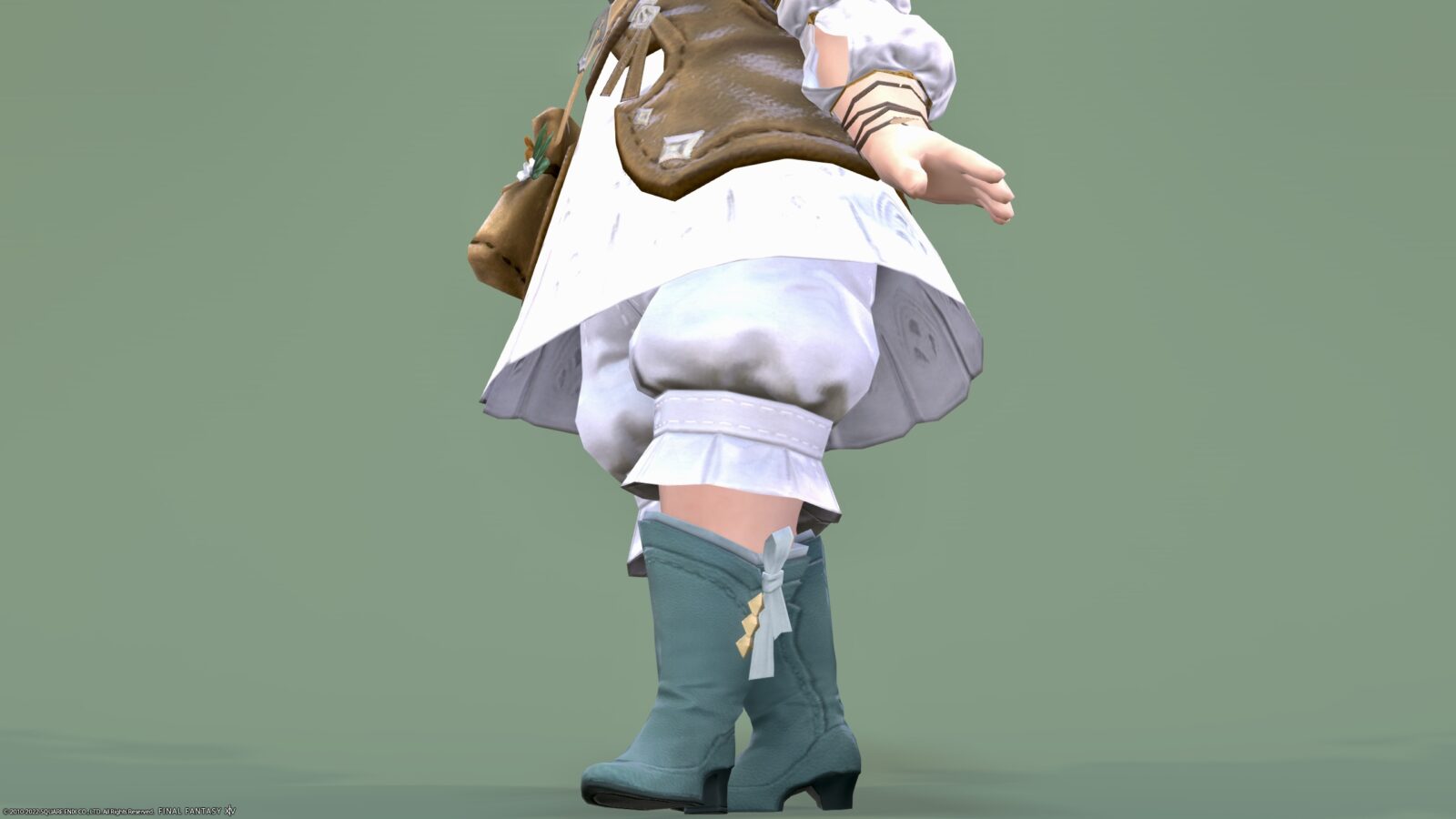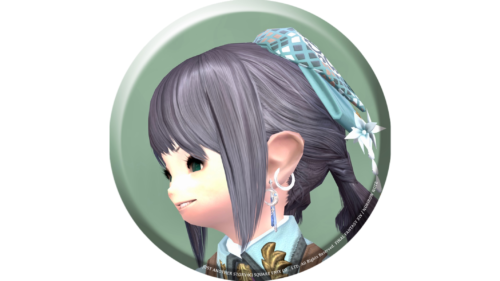 noriko
These shoes are very useful ♪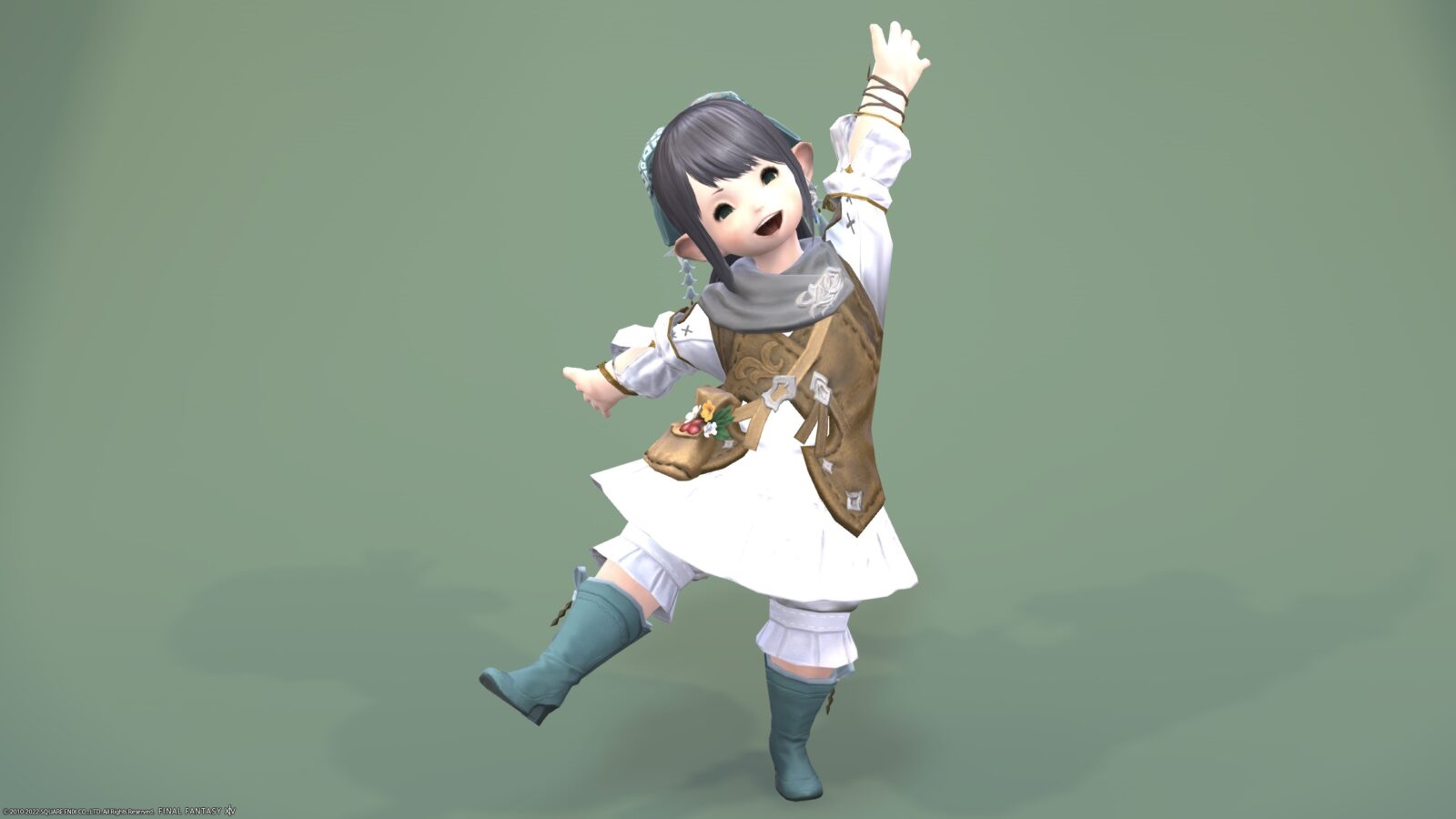 Also, since it is an initial costume for adventure, it is easy to match with various weapons. Here, I tried holding a samurai's "The Fae's Crown Katana".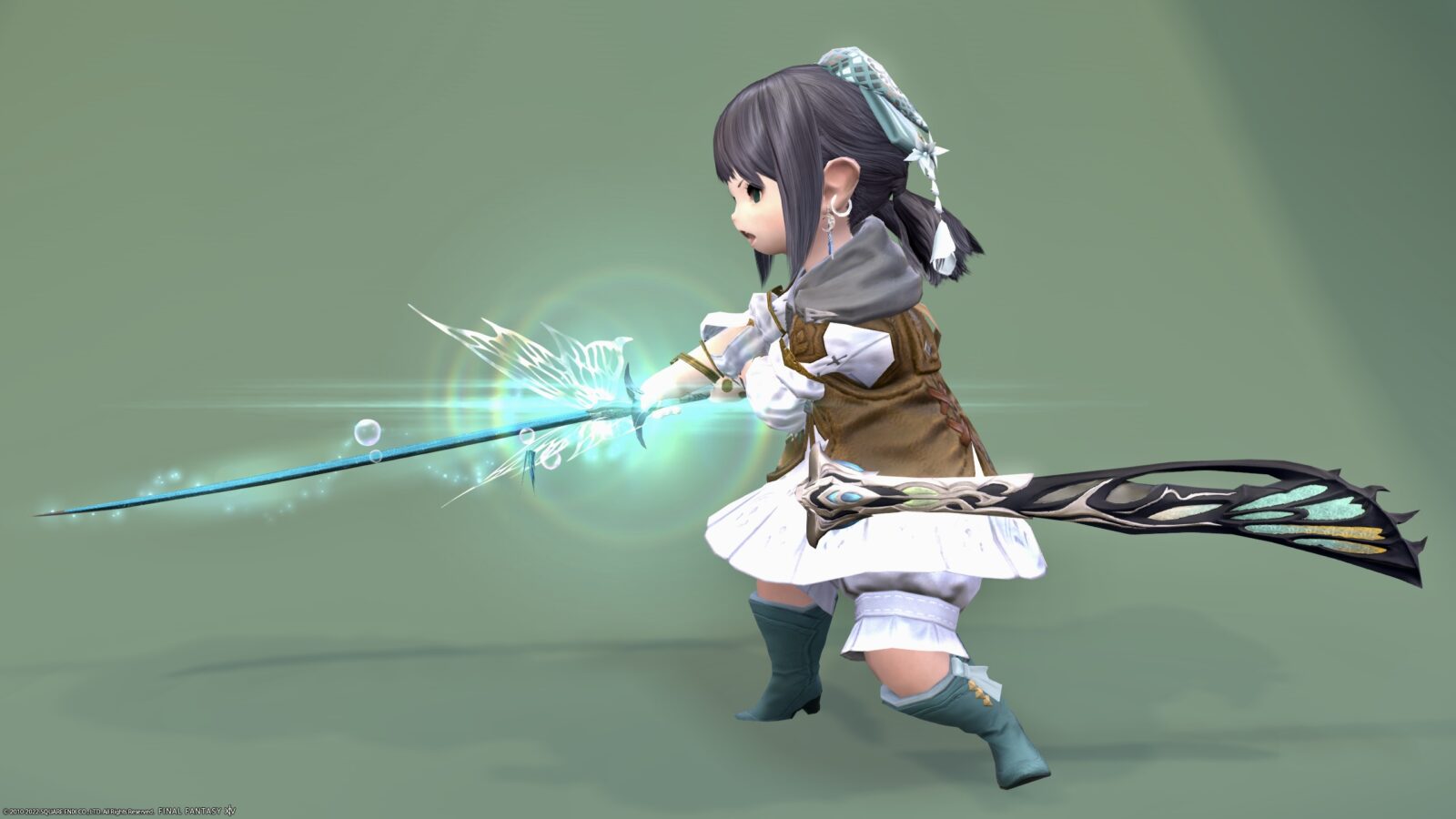 This combination of colors is so beautiful.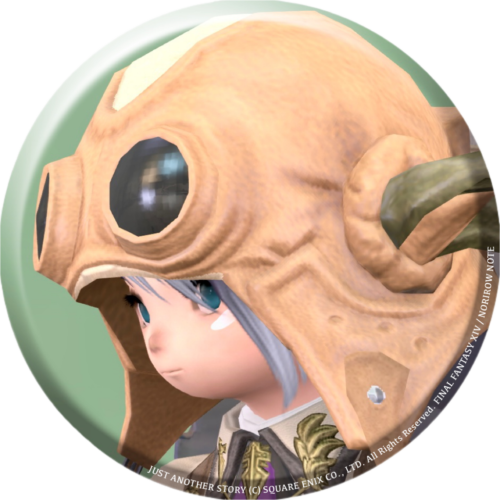 norirow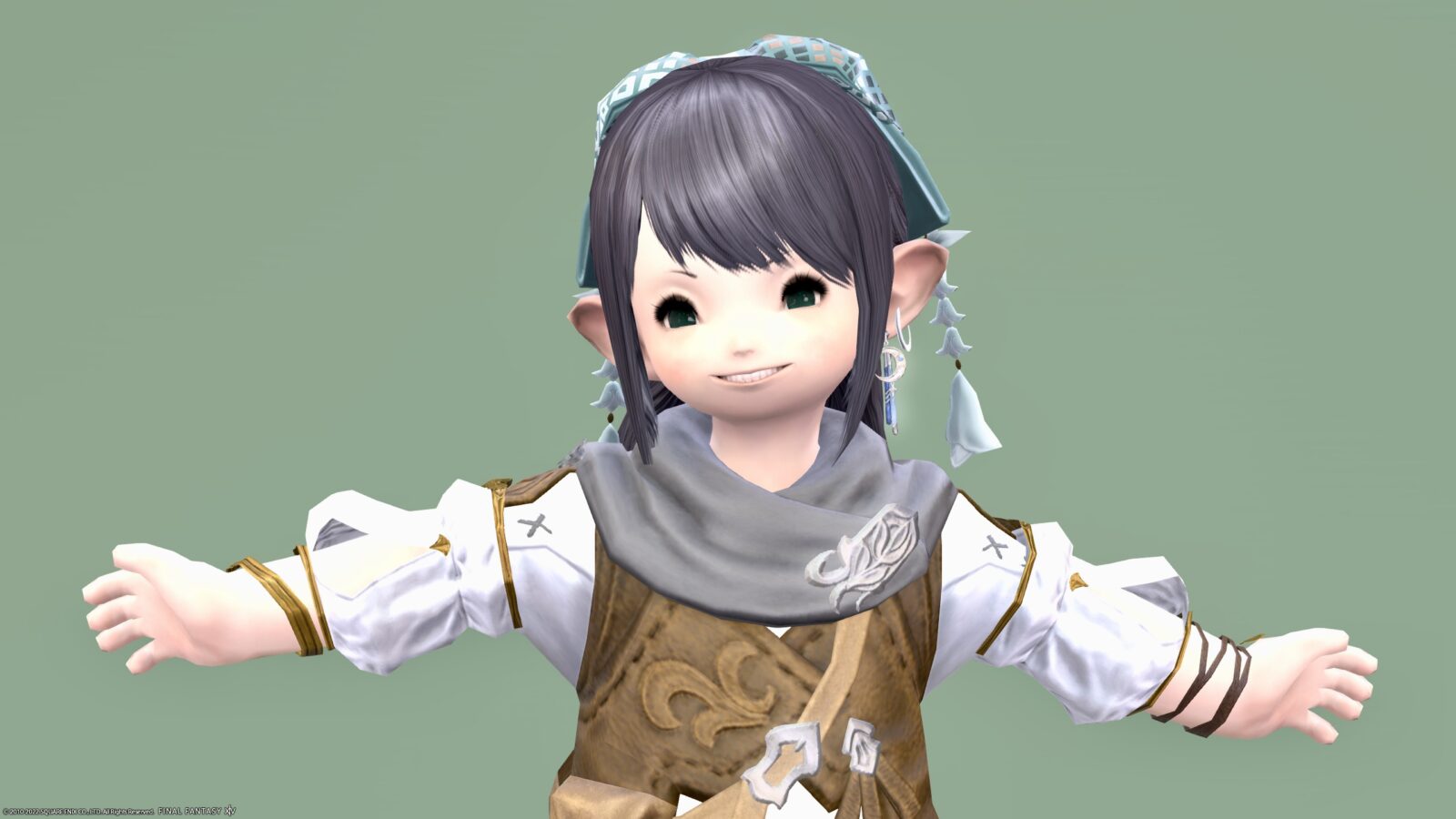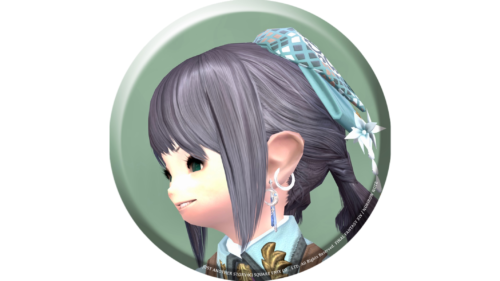 noriko
Fufu, recently my boom is to sandwich pure white with turquoise green ♪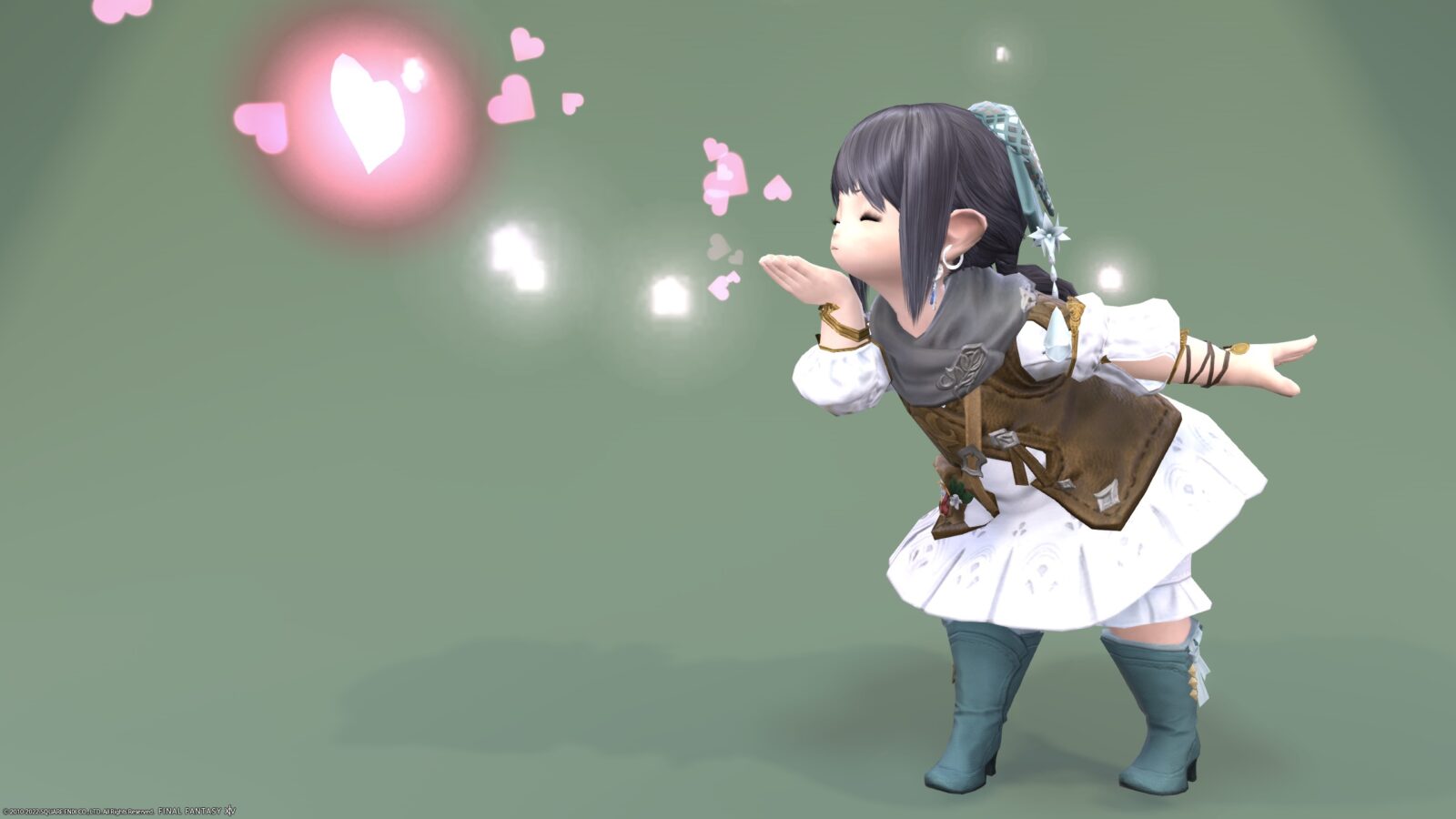 (I feel like Noriko-san and Noriko-chan have a lot of green outfits… I think they're siblings who look alike after all.)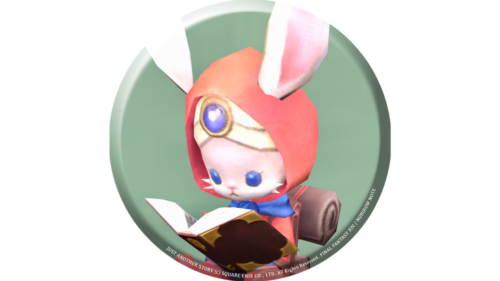 namingway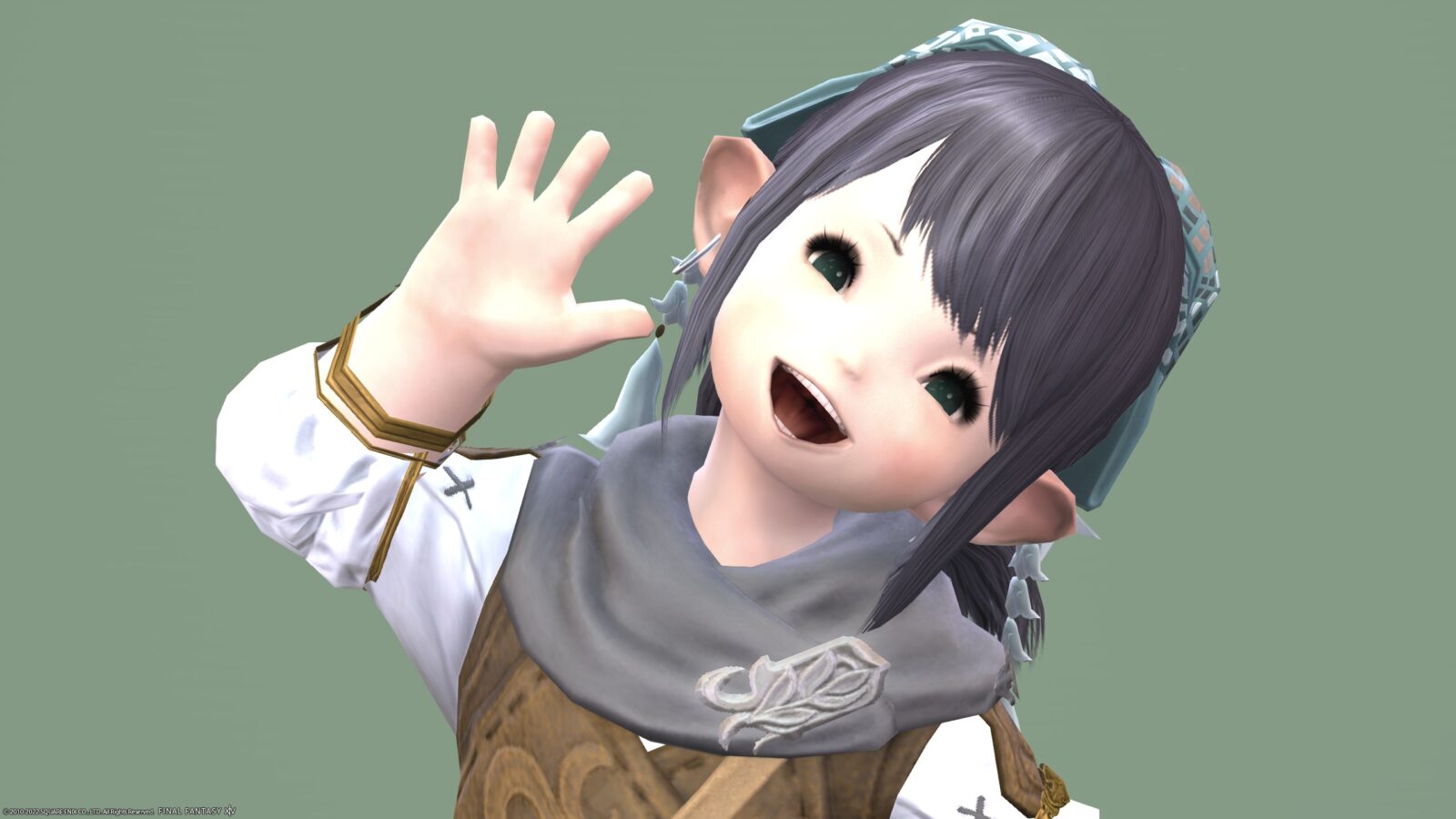 ▼ I recorded a video of the movement!
So, that's it for Glamour's record of arranging the Lalafell girl's early clothes.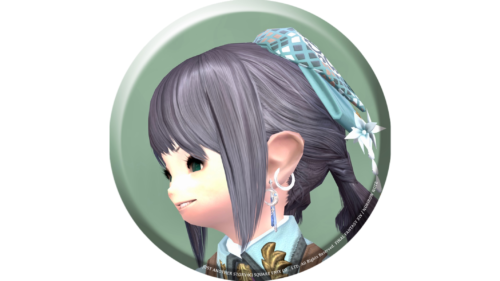 noriko
All right, I'll continue my adventure with a fresh feeling in this outfit!
♦♦♦
Related records