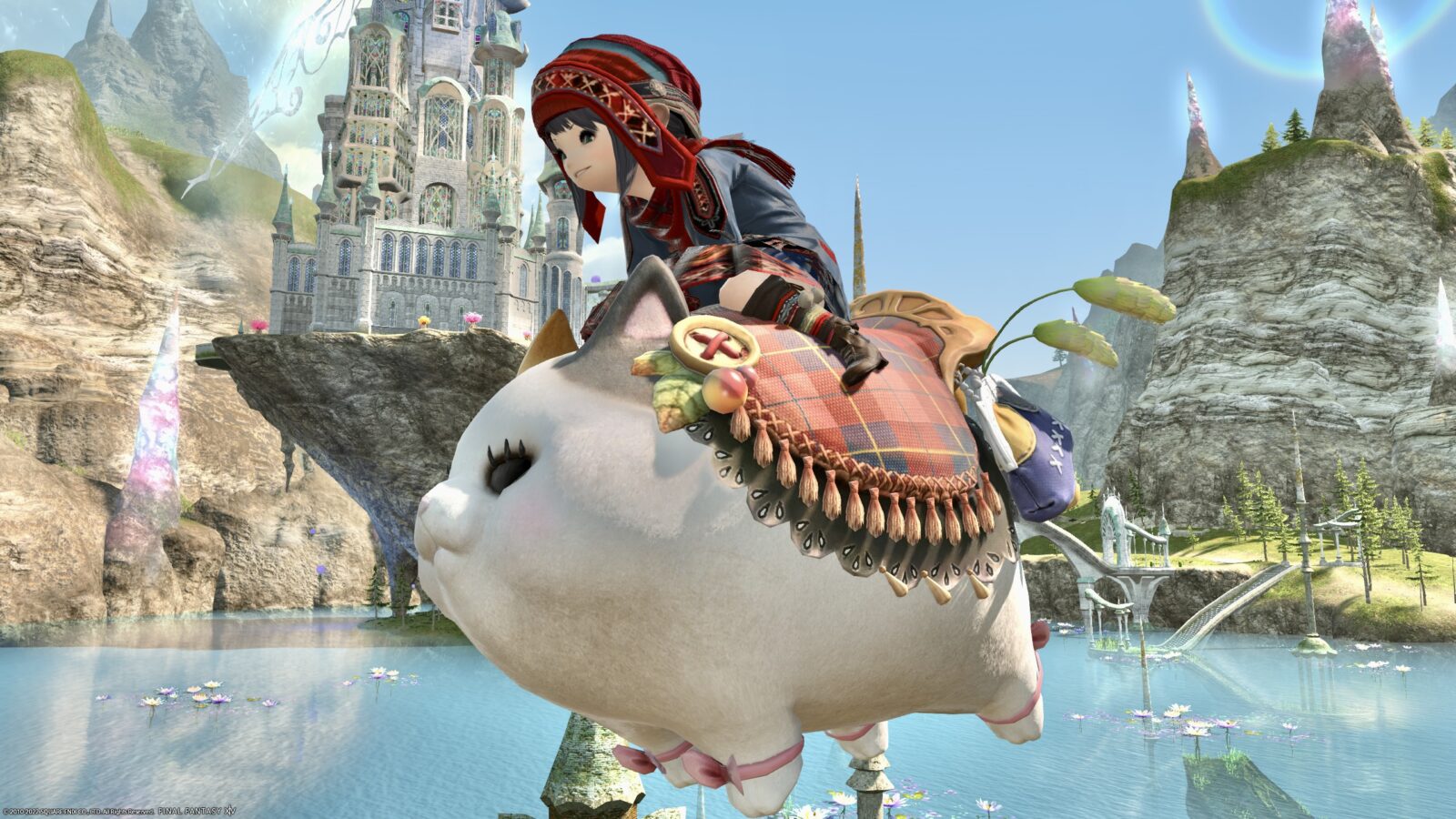 This is a record of the big cat mount "Fatter Cat".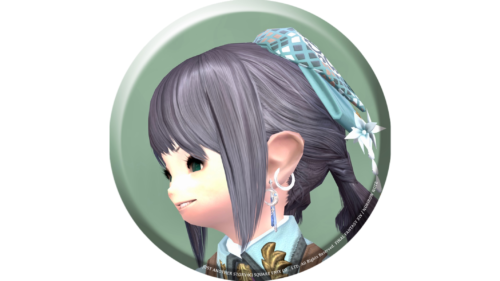 noriko
An extraordinarily cute cat has become a companion ♪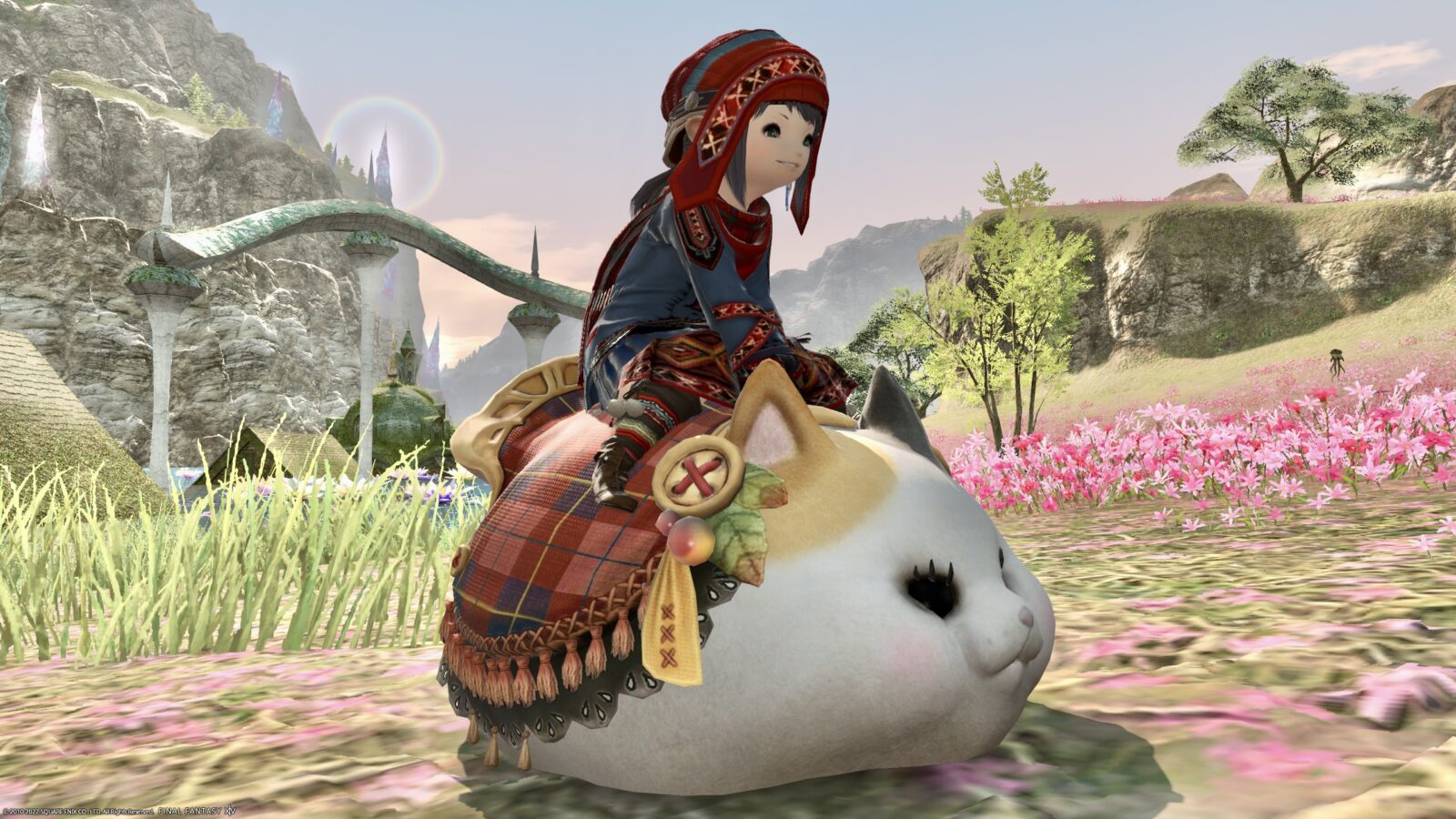 Oh, it's a fat cat… kinda flattened, huh?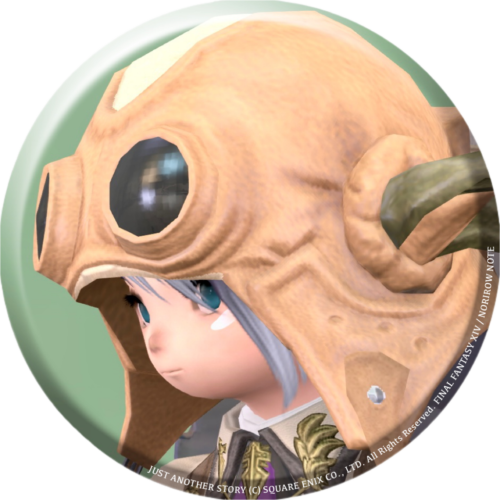 norirow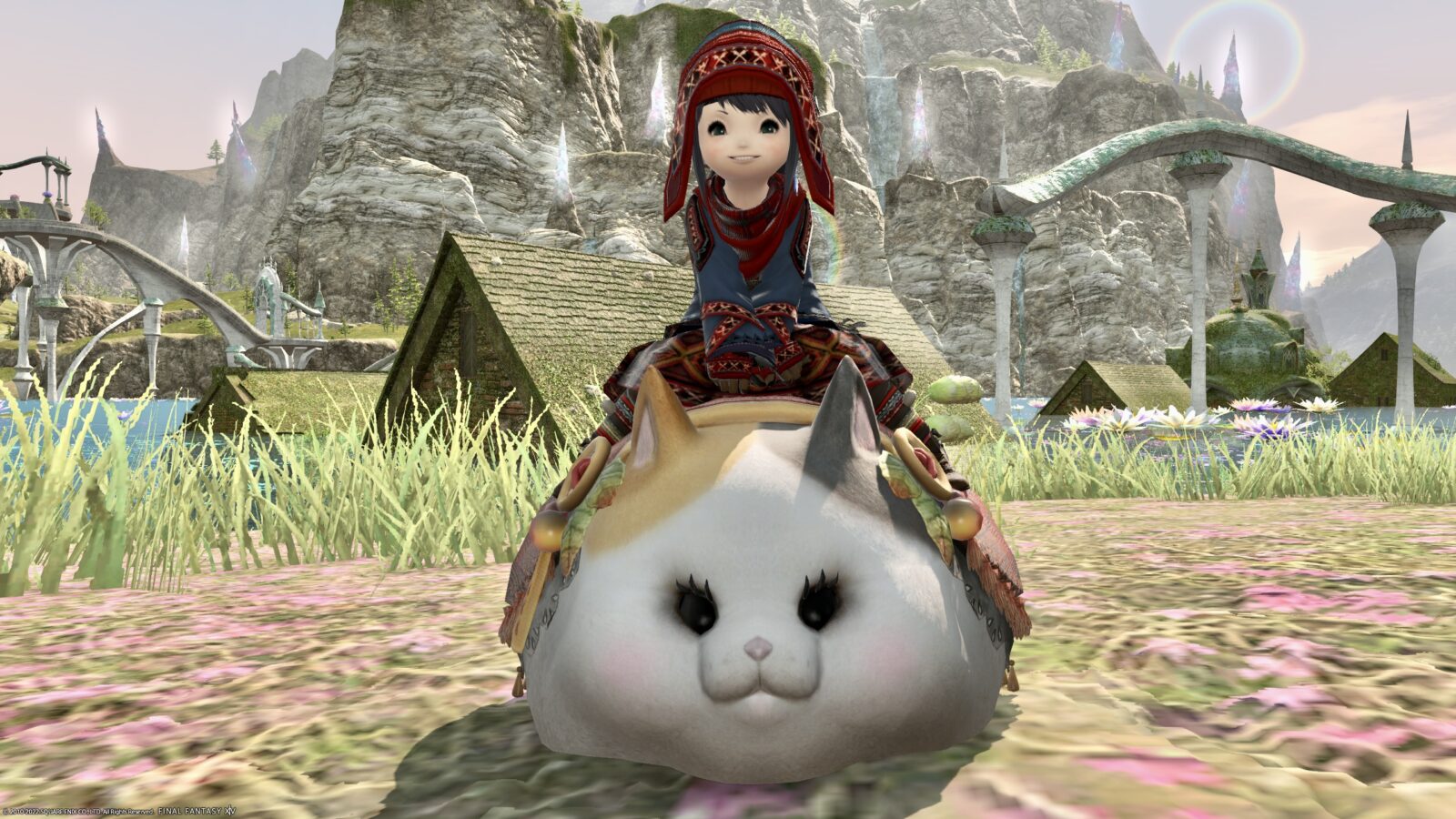 She has long eyelashes and very round eyes.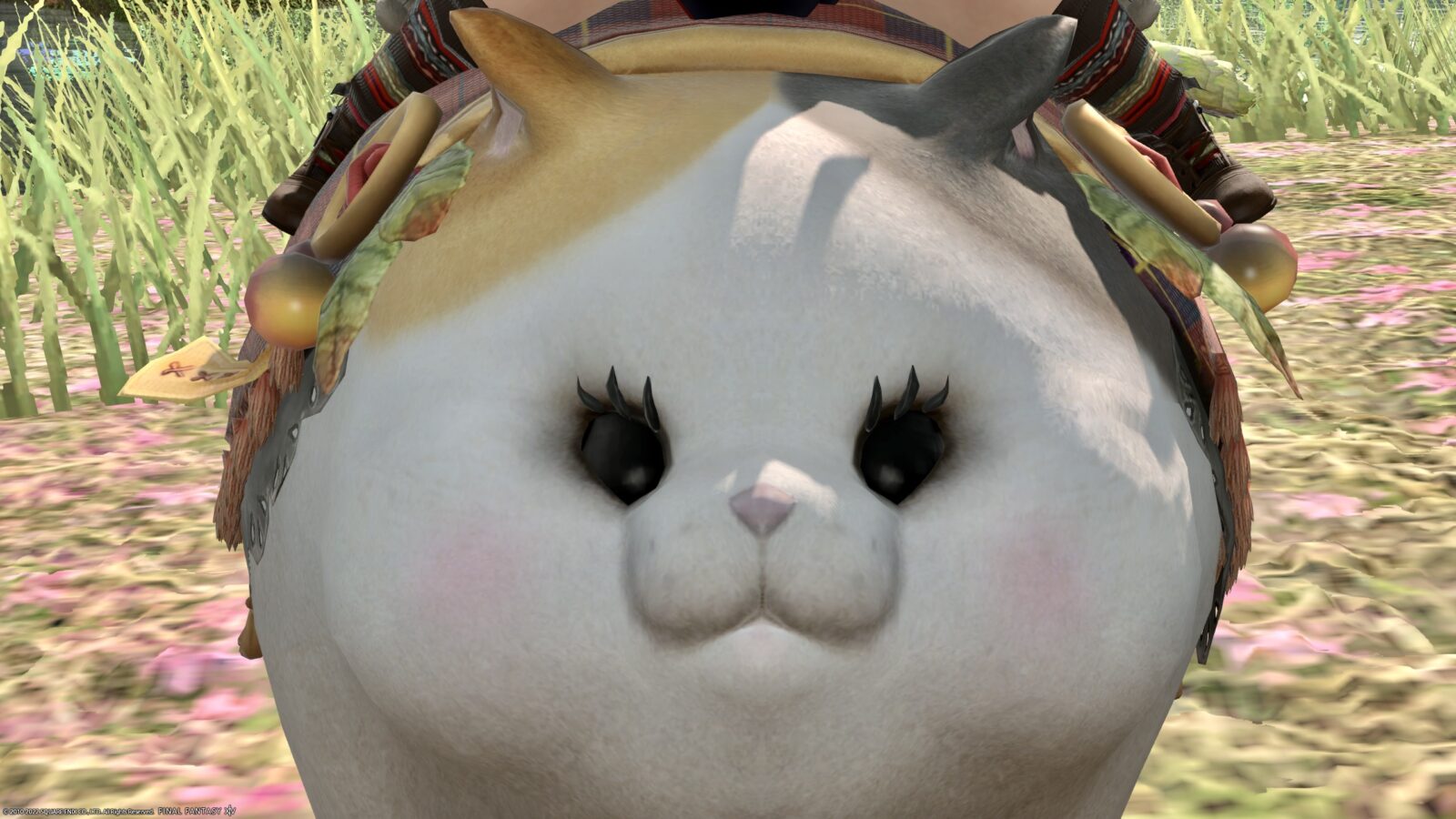 The checkered saddle on the back is fashionable!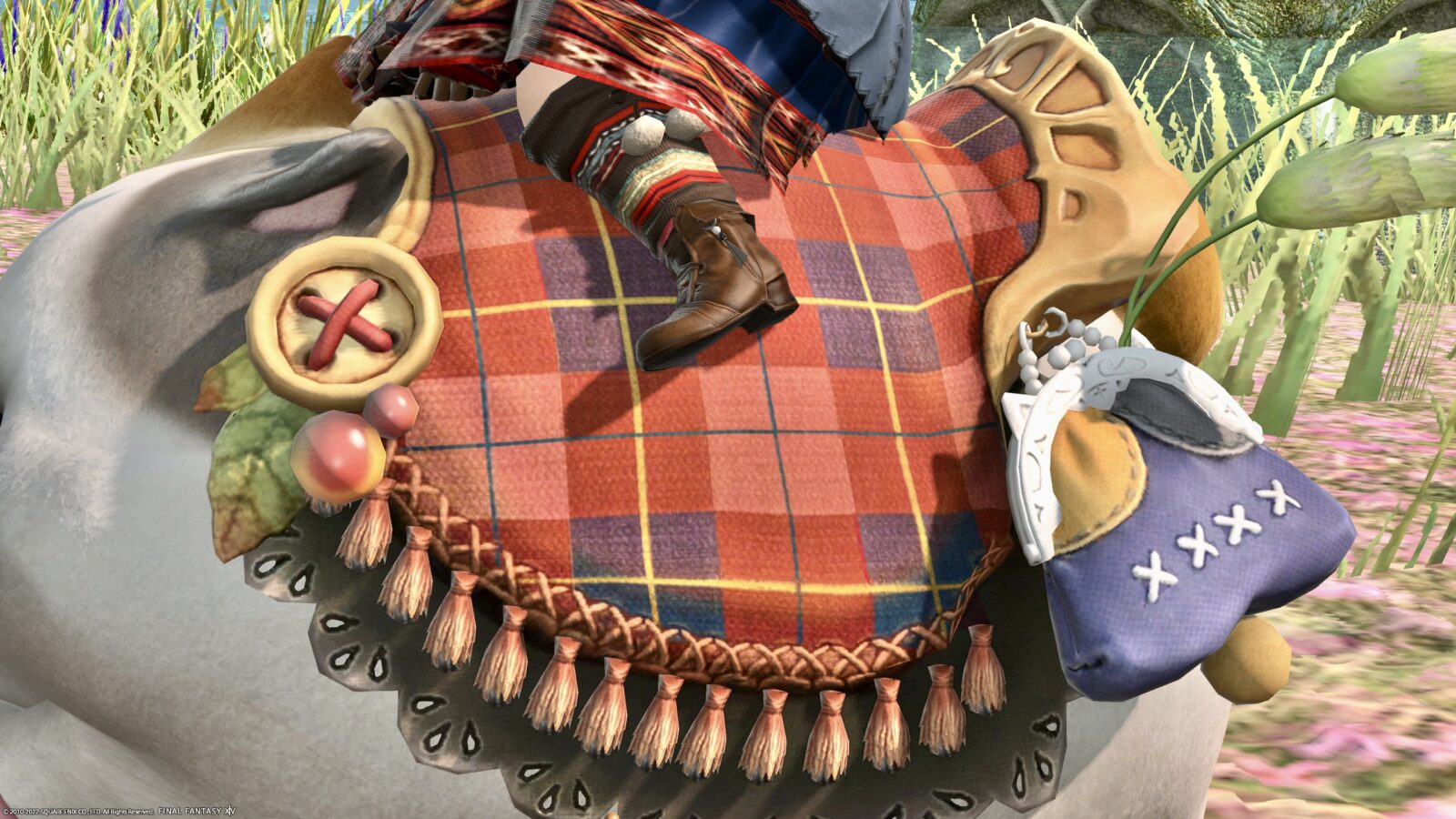 The back has a wallet and a cat toy.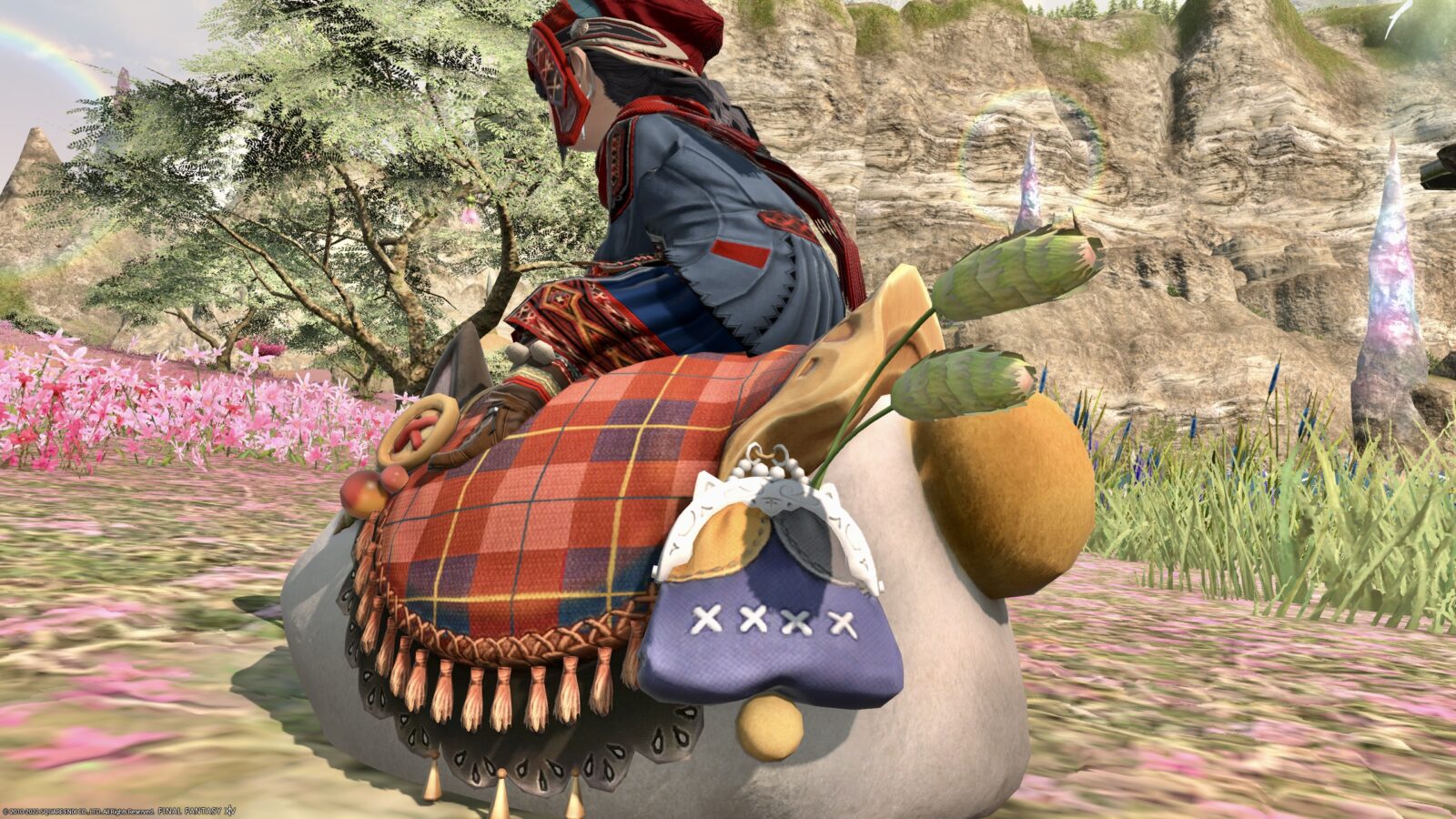 The tail is round.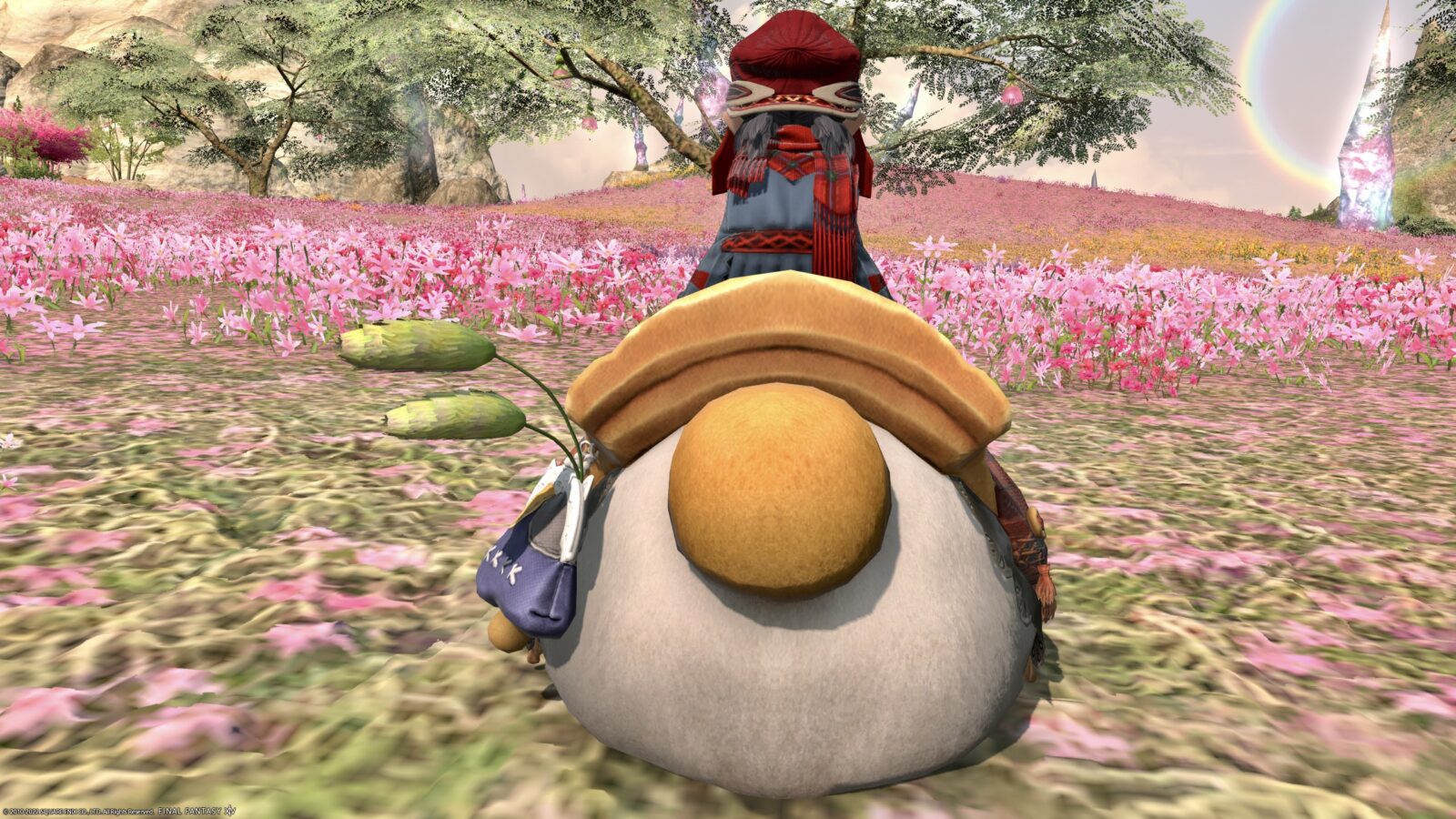 If she stopped, you wouldn't be able to see her legs at all…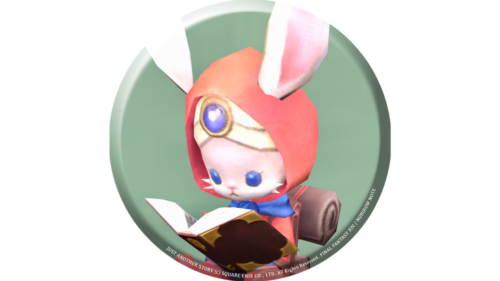 namingway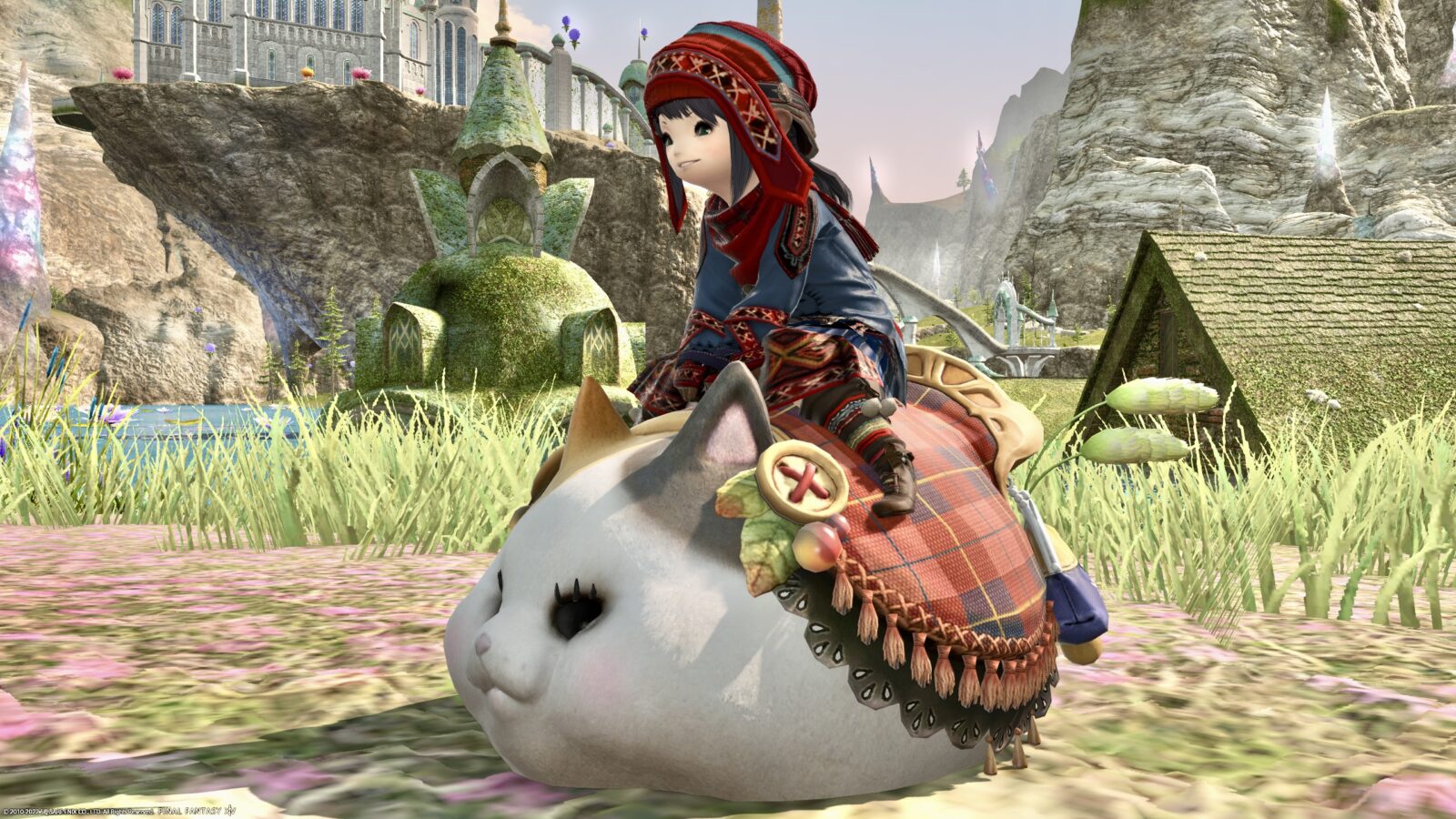 It's just that she starts running and you can see her legs.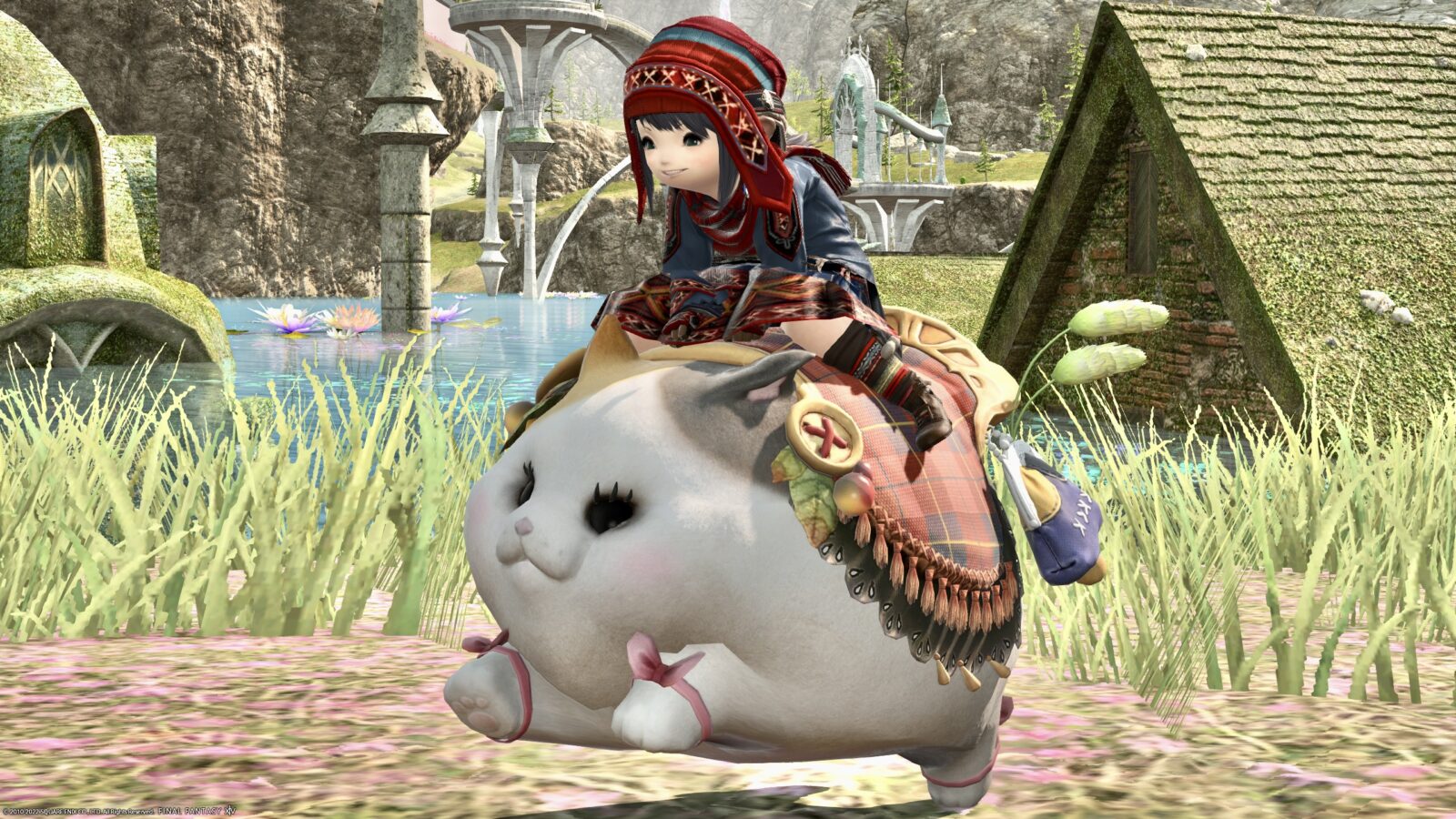 She has a pink ribbon on her leg and is quite fashionable.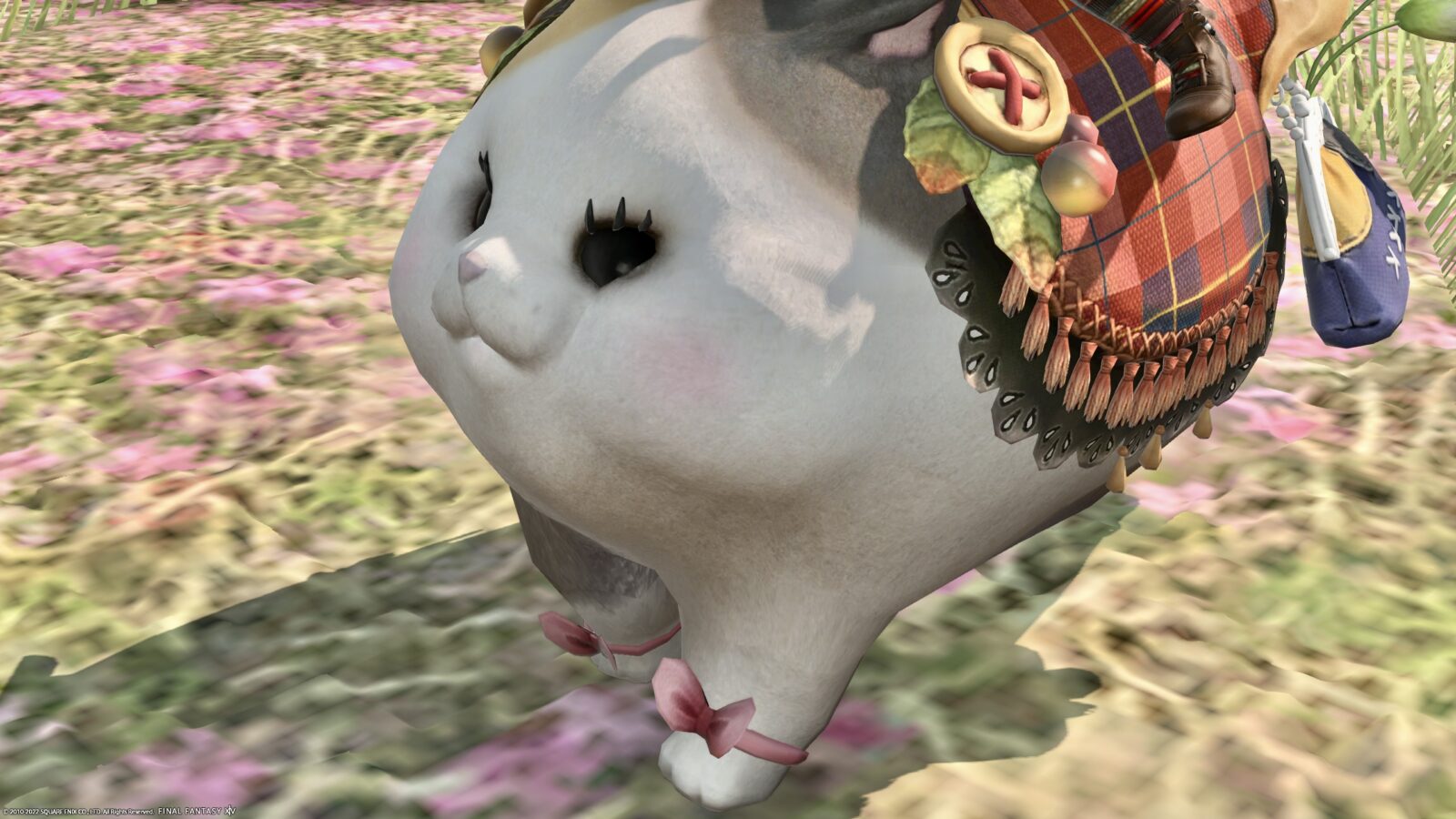 The way she runs is also very cute.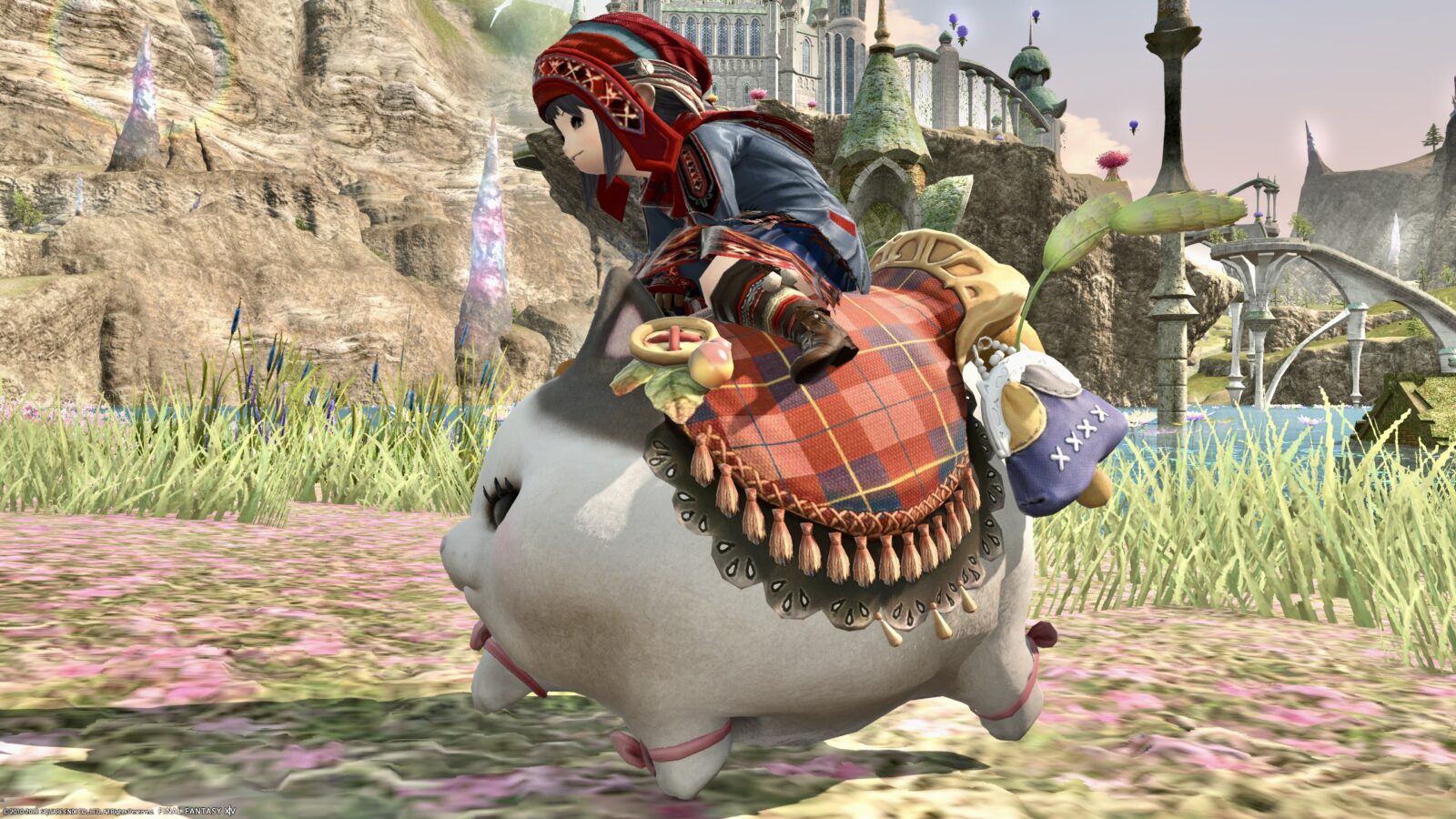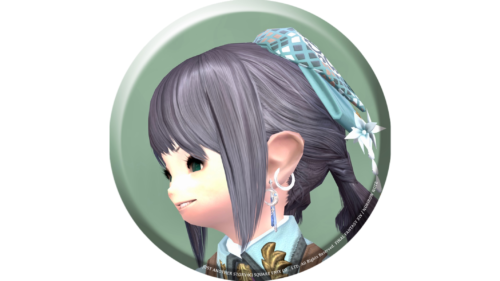 noriko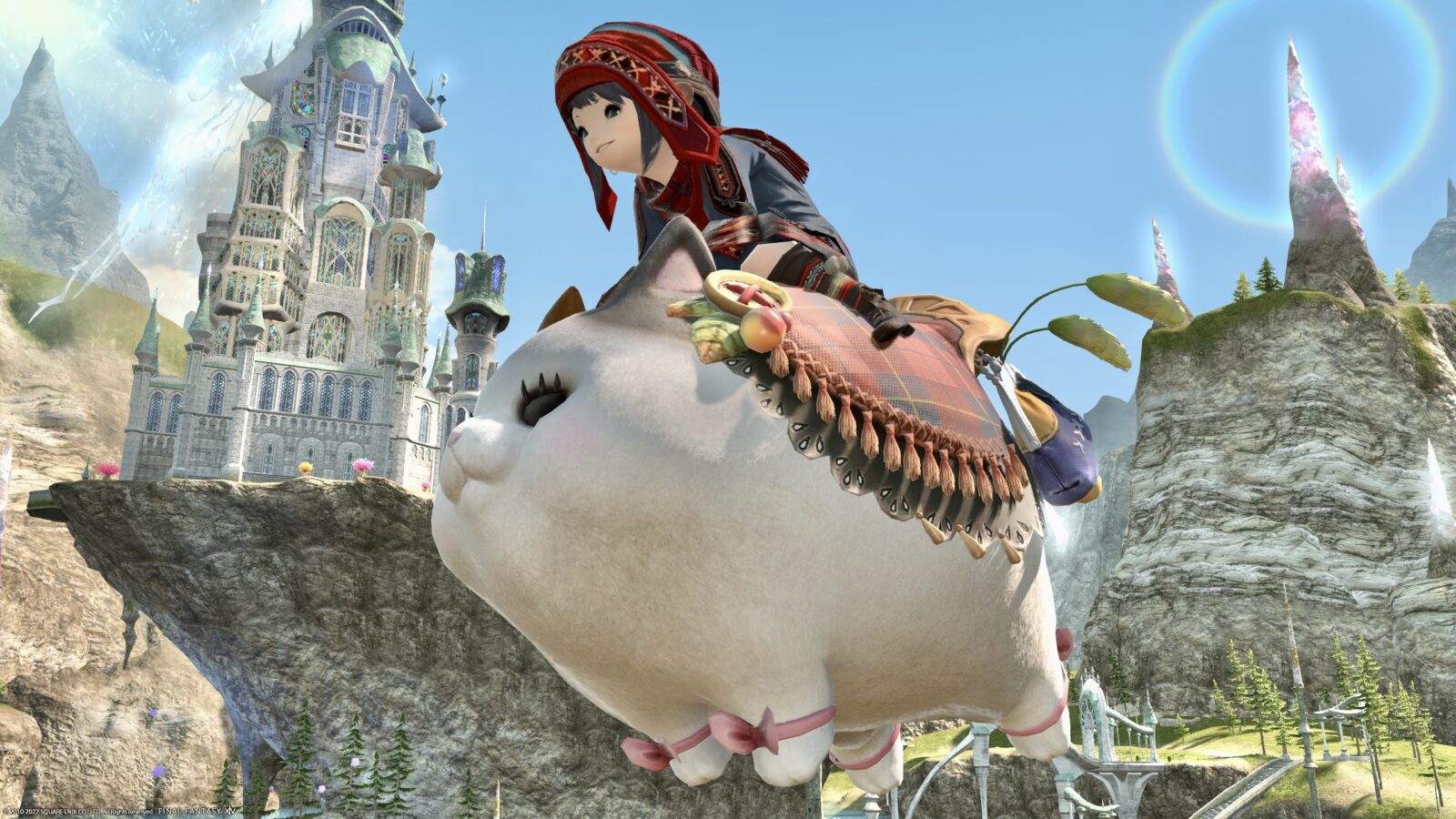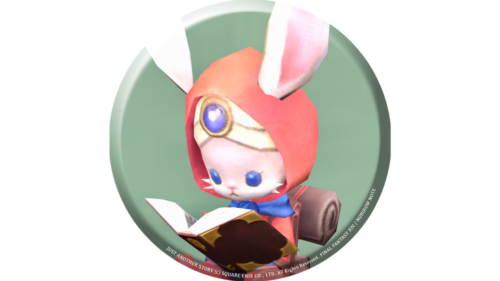 namingway
Seeing as how this pursy pussy can defy the very laws of physics by propelling itself high into the firmament, it is very likely that the creature is either a voidsent using a bloated cat's corpse as its corporeal vessel, or a deceased pet reanimated by one well versed in the necromantic arts.

From the mount official commentary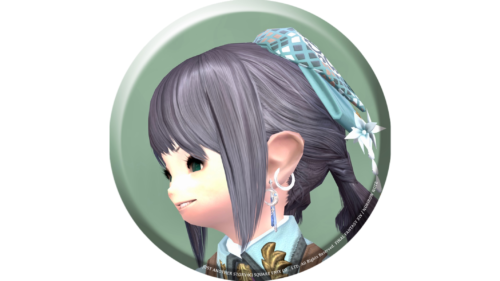 noriko
Eh, Namingway-chan, what are you talking about! I'm sure it's a fluffy, fluffy fairy!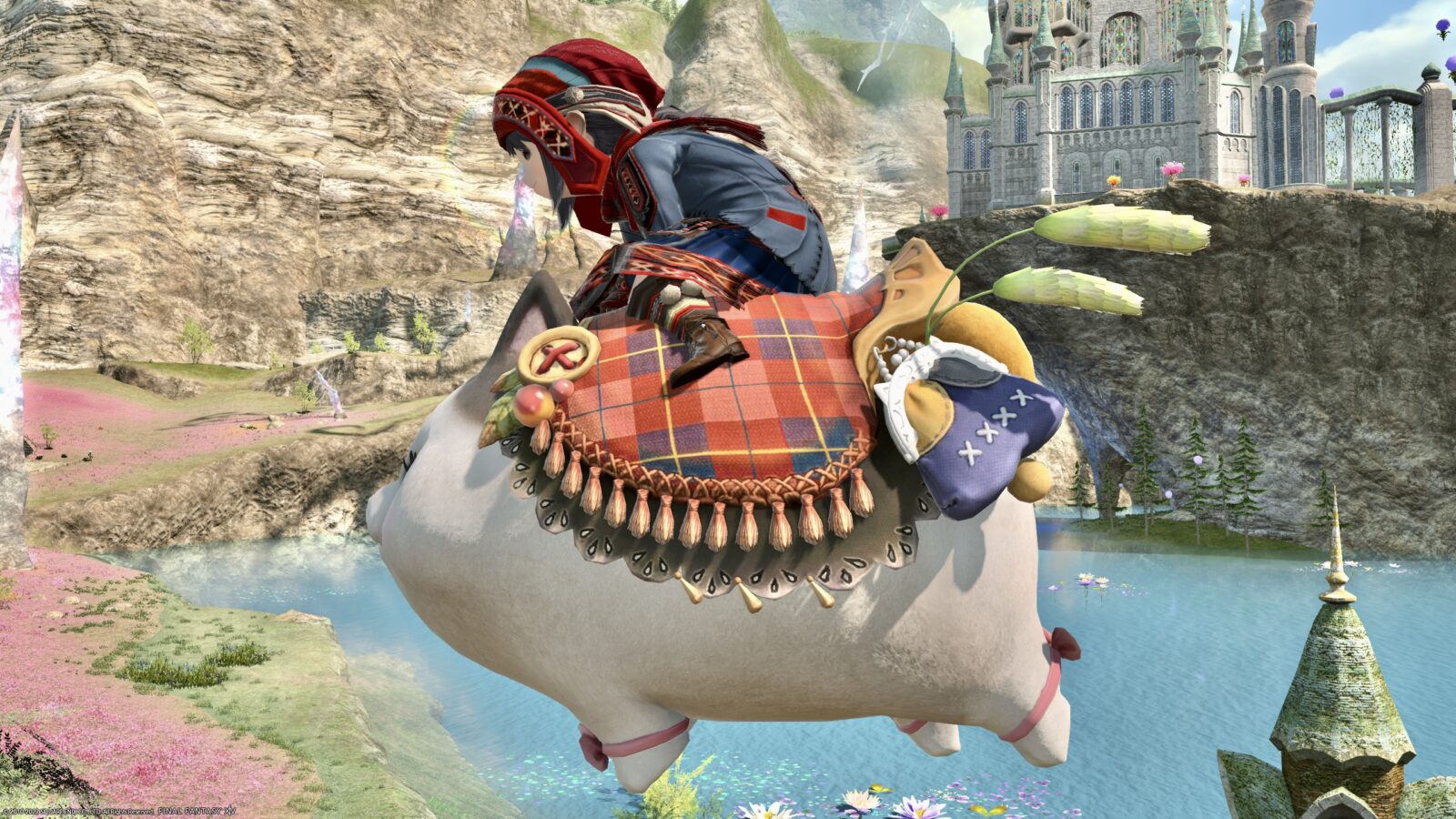 In addition, this "Fatter Cat" is a charge mount that can be purchased from the FF14 online store, so it's nice to be able to get it at any time!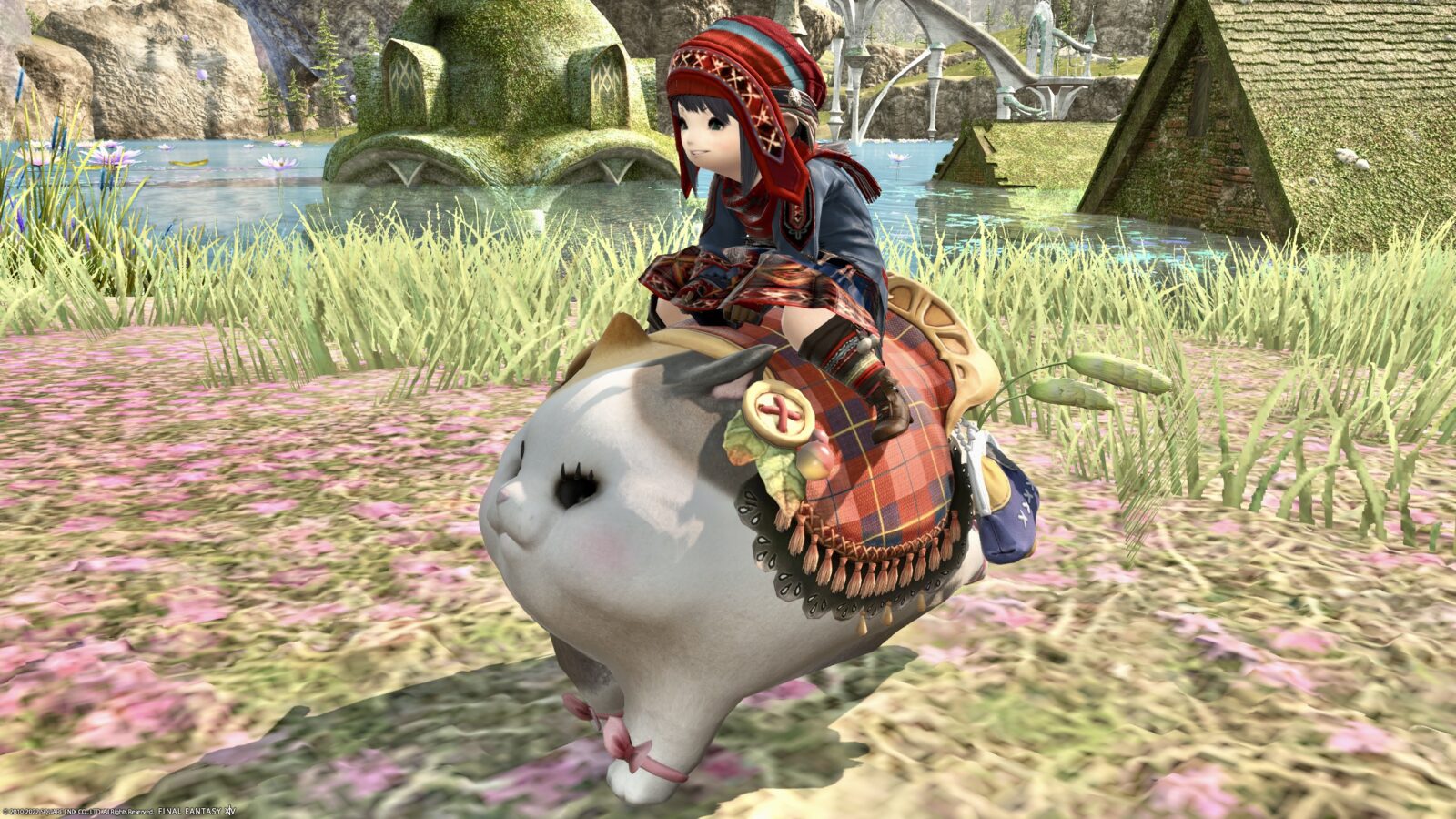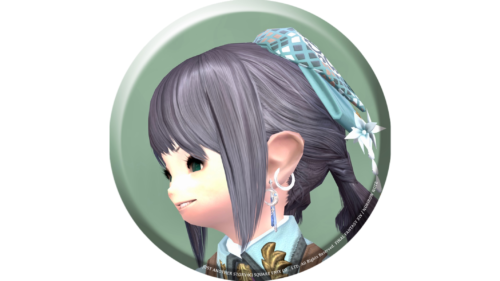 noriko
The BGM is wonderful and I love it, and it's too cute to say "meow" when getting on or getting off!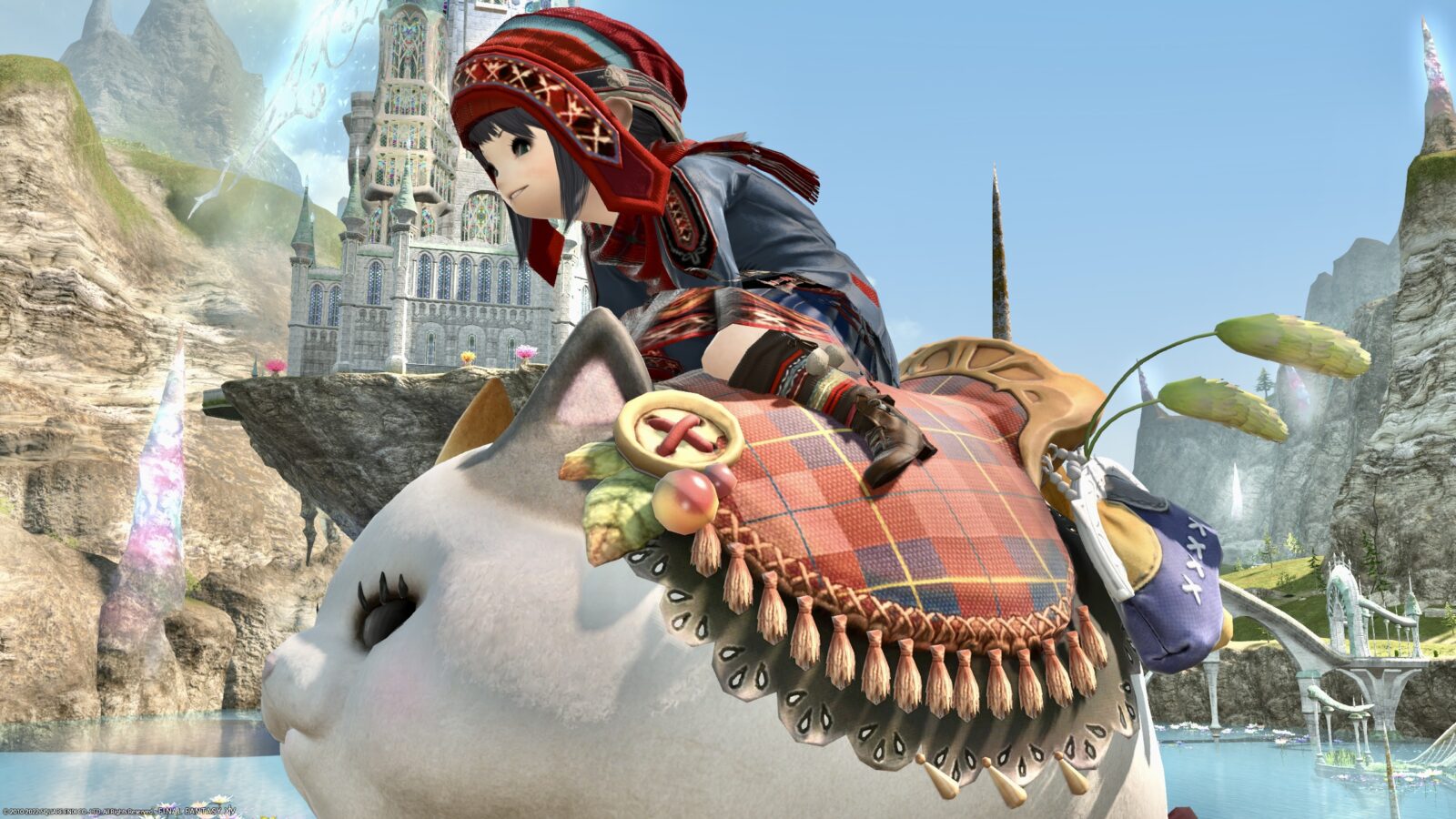 ▼ I recorded the BGM and movement in the video!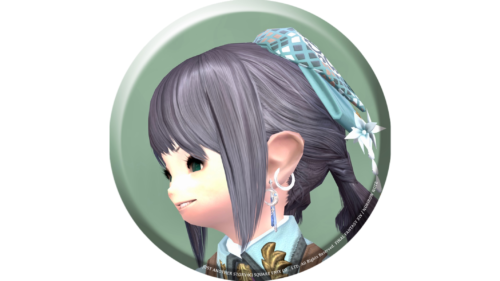 noriko
If such a cute cat becomes my companion, I will enjoy my adventures even more!
So, that's it for the record of the billable cat mount "Fatter Cat" that can be purchased from the FF14 online store!
♦♦♦
Related records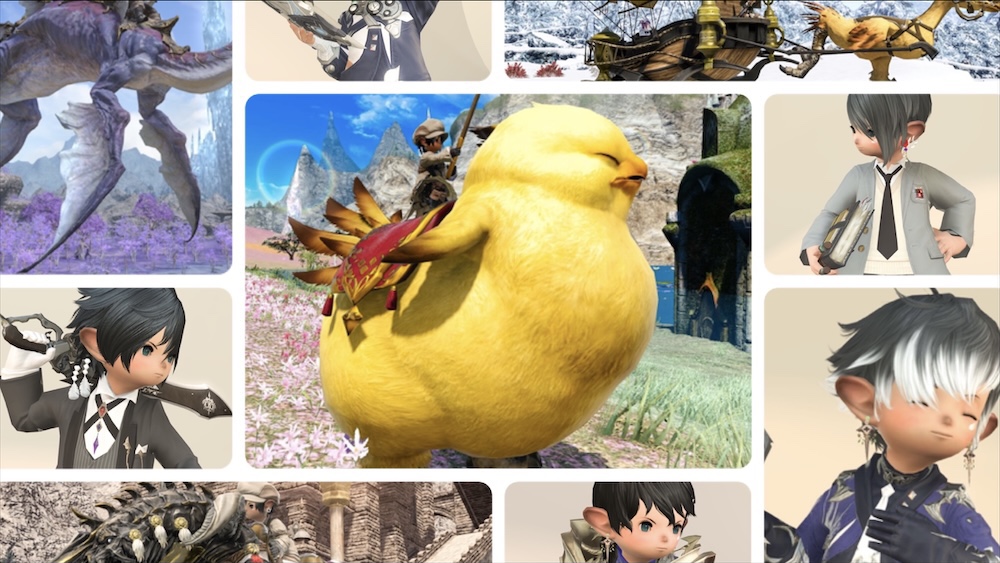 Billing items
A summary of billing equipment and mounts that can be purchased at the FF14 online store and Mog Station. / FF14オンラインストアとモグステーションで購入できる、課金装備と課金マウントのまとめです