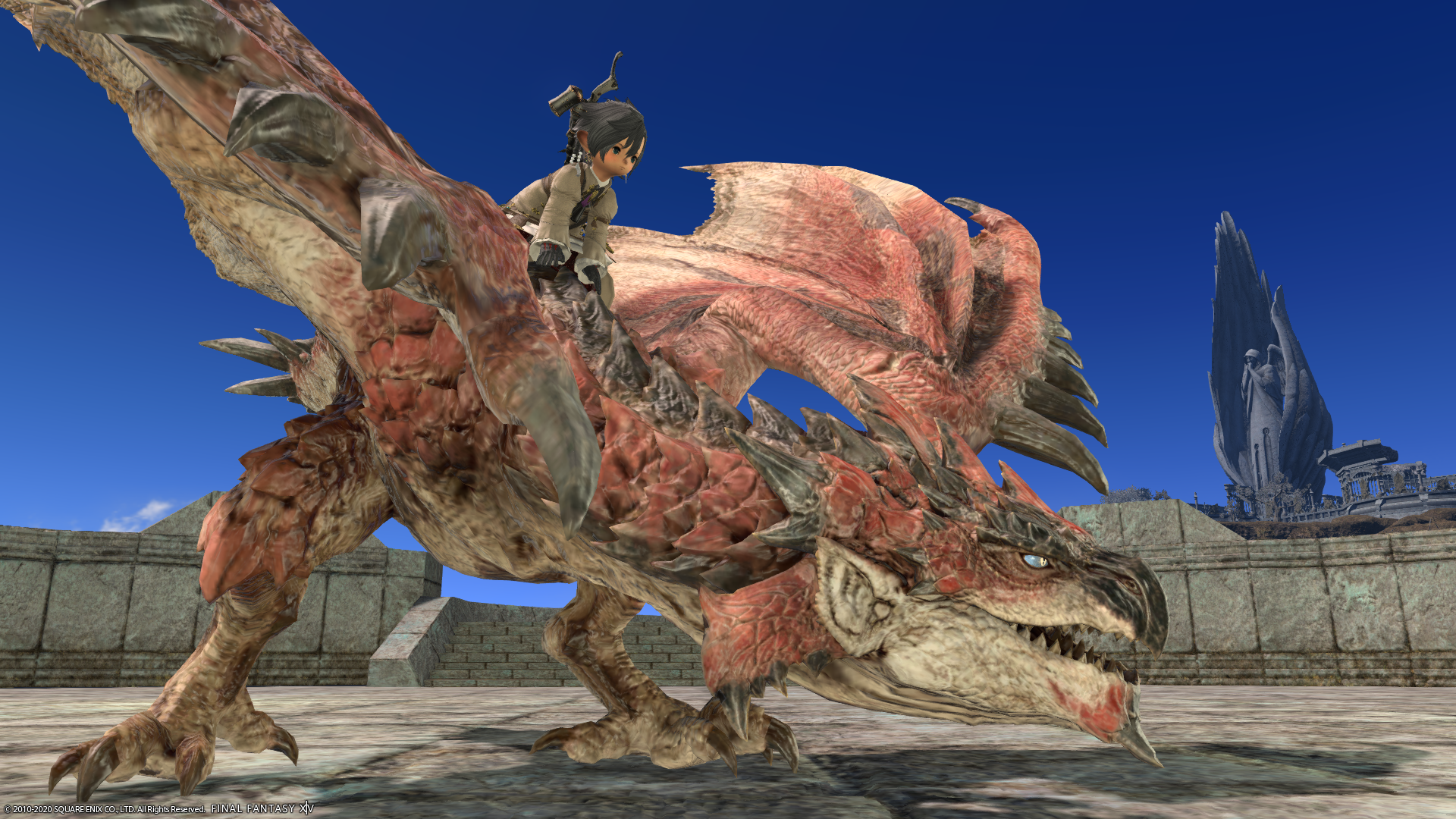 Mount "Rathalos" that appeared in collaboration with Monster Hunter
Great parenthesis!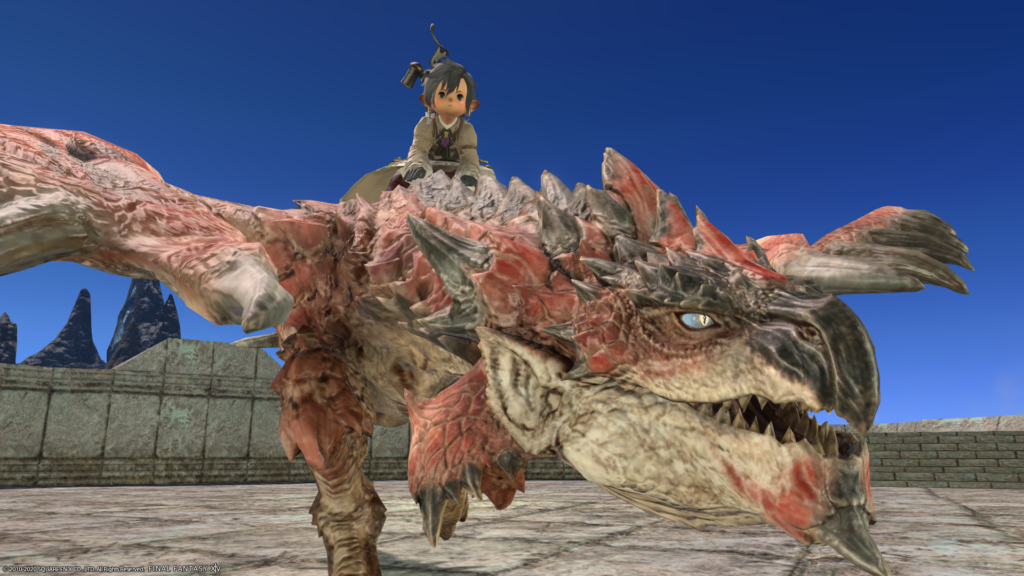 It's cool, but it has a surprisingly gentle face ✨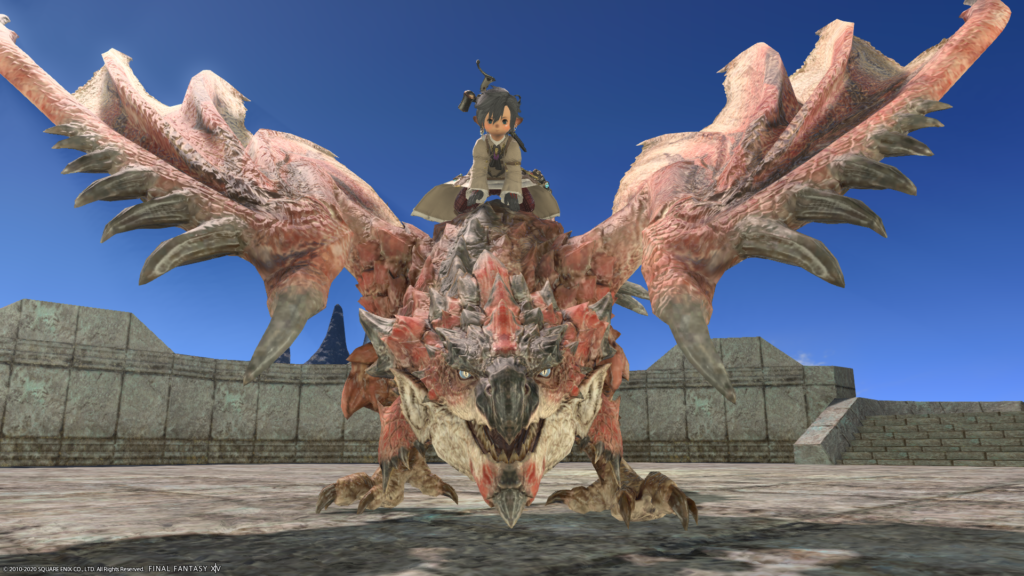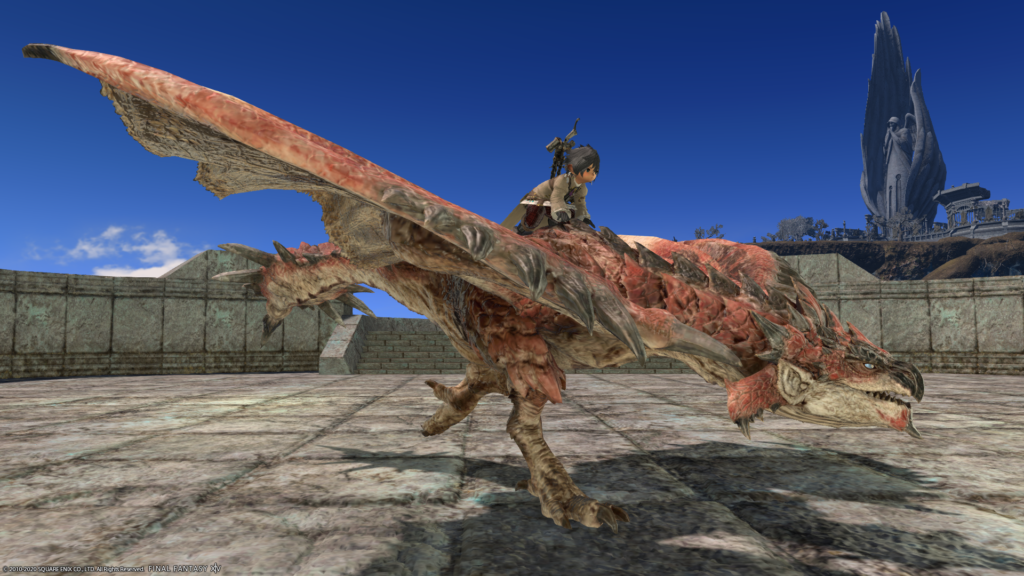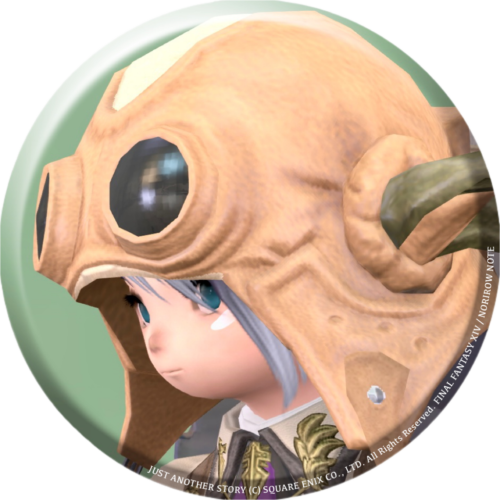 norirow
And it's very big and it seems to be reliable.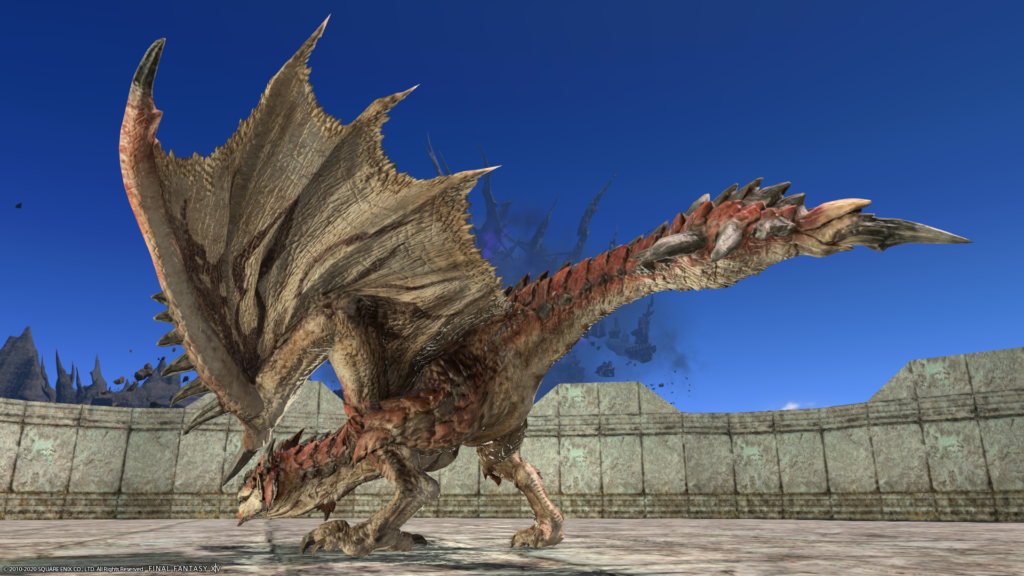 The big mount is so cute that it usually jumps up.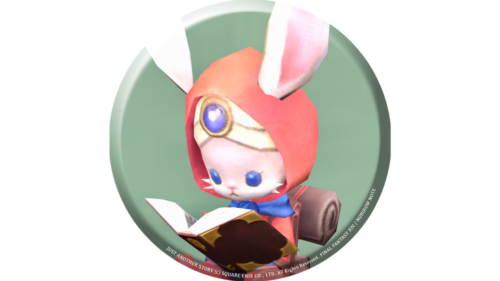 namingway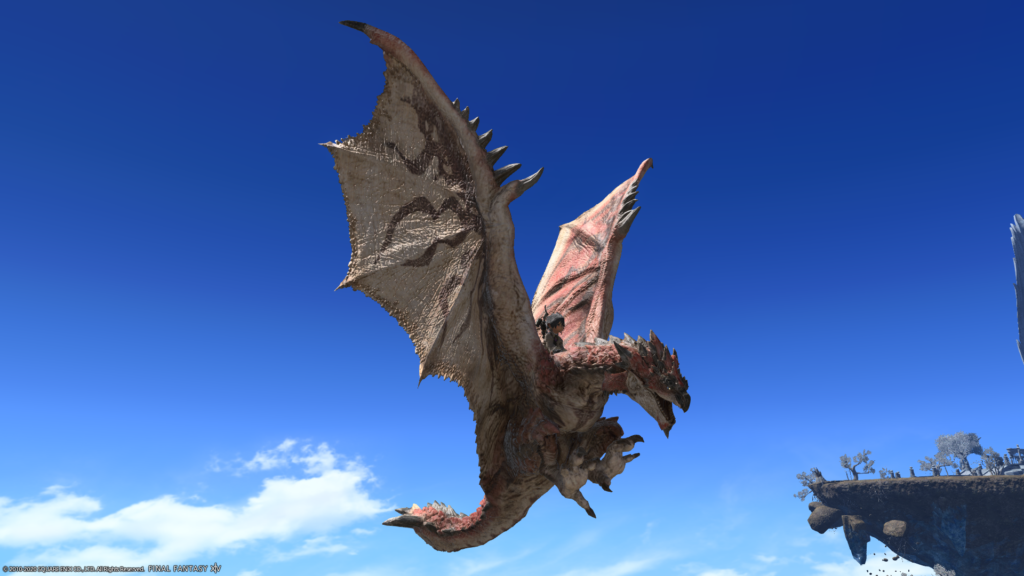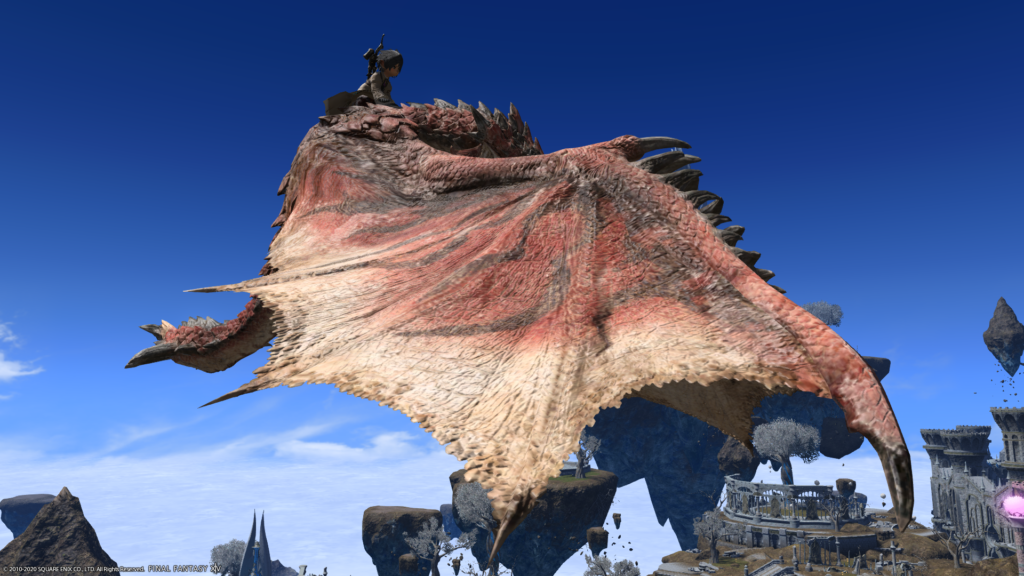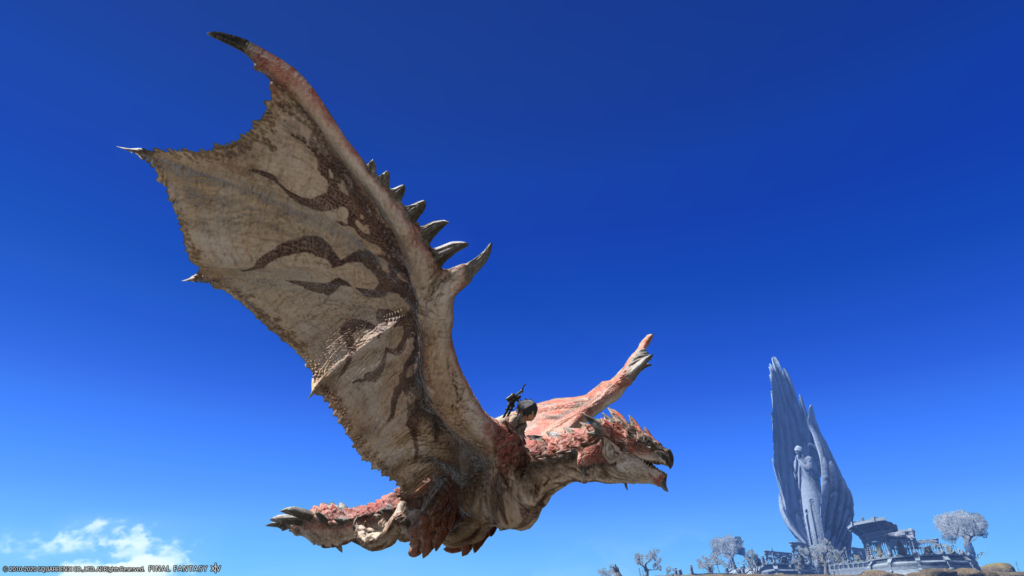 And he flaps wildly and gracefully.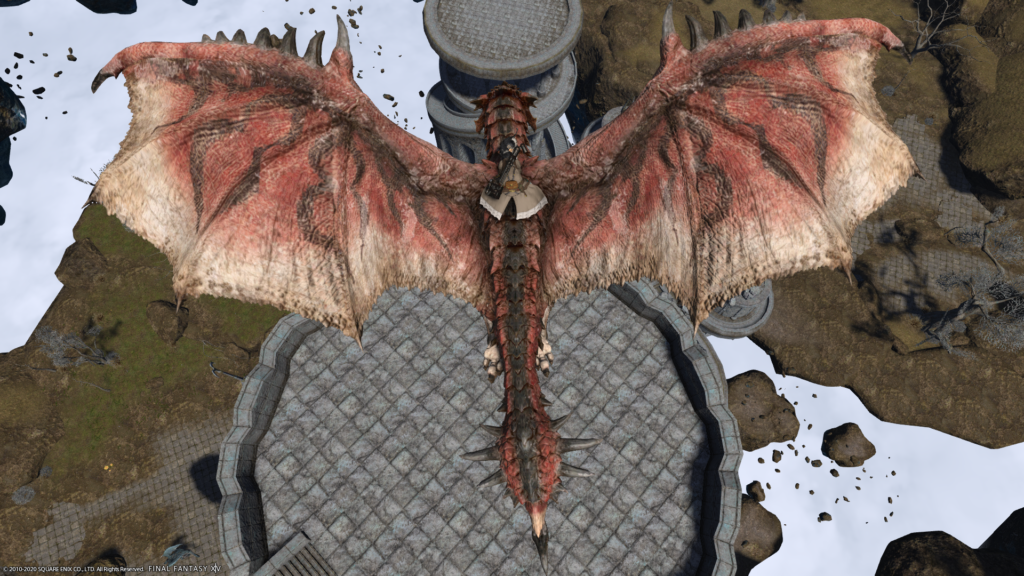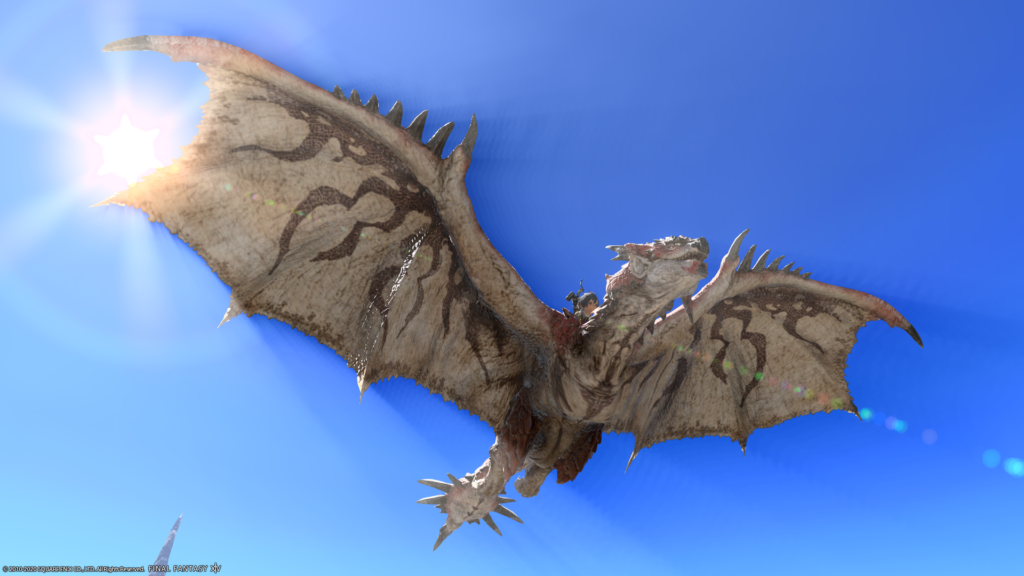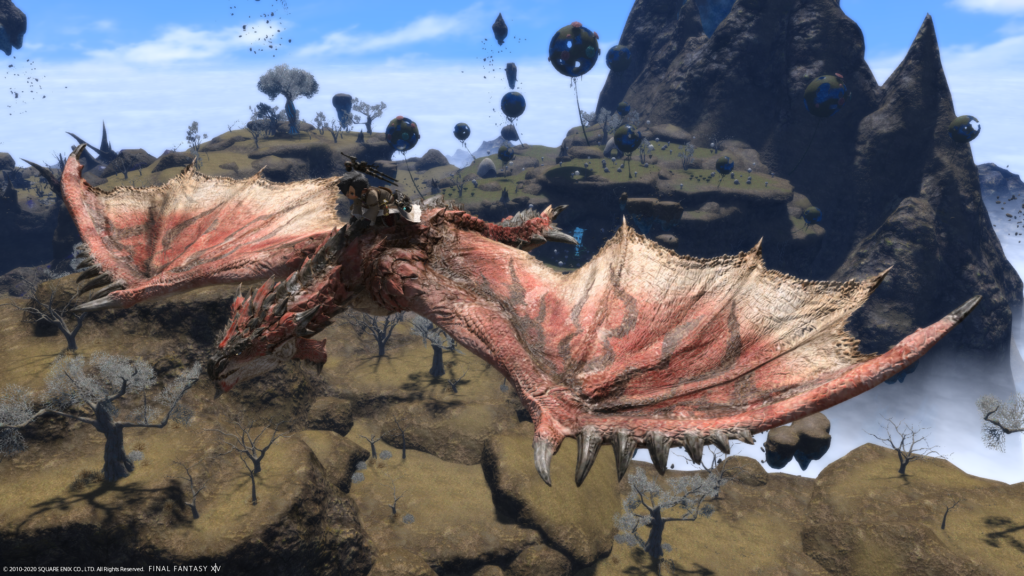 In order to get this mount, you need to obtain it from the treasure chest in "The Great Hunt (Extreme)", or collect 50 "Rathalos Scale+" that you can always get when clearing.
But since there are almost no treasure chests (laughs), you need to fight 50 times…
If you collect 4 people with Lv80 and go Undersized Party, you can go around in about 3 and a half minutes, so it's not too difficult to go around… (Maybe)
And since all jobs are okay, it should be relatively easy to gather party members.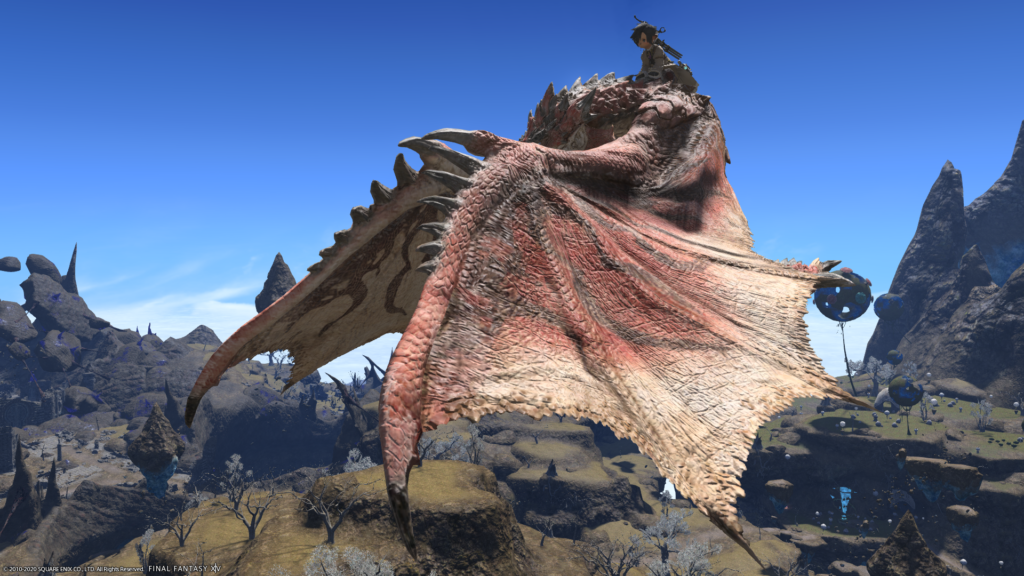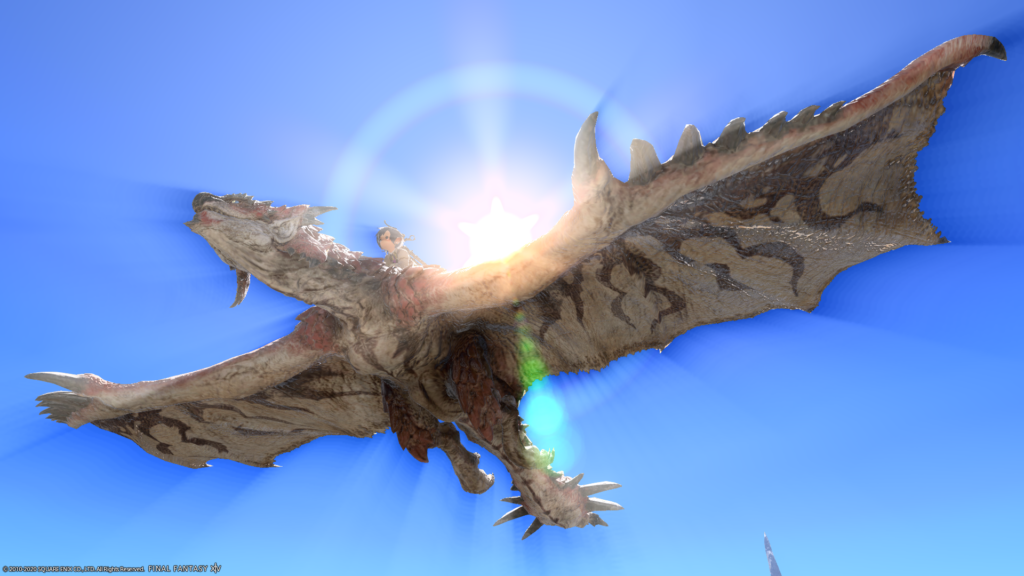 It's really cool ✨
Many a brave hunter has attempted to topple this flame-belching beast from his fiery throne atop the forest, yet only a few can claim to have conquered the King of the Skies. (From official commentary)
I also wanted to go to the world of monster hunters.