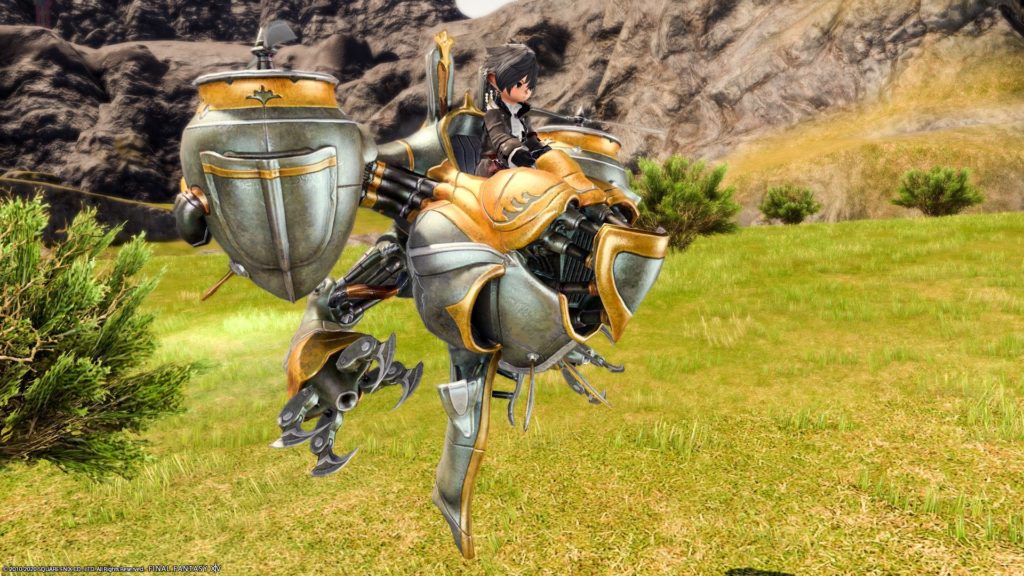 "Magitek Sky Armor" This is a mount that can be obtained by collecting Wolf Marks of PVP
Maybe The Garlean Empire military product.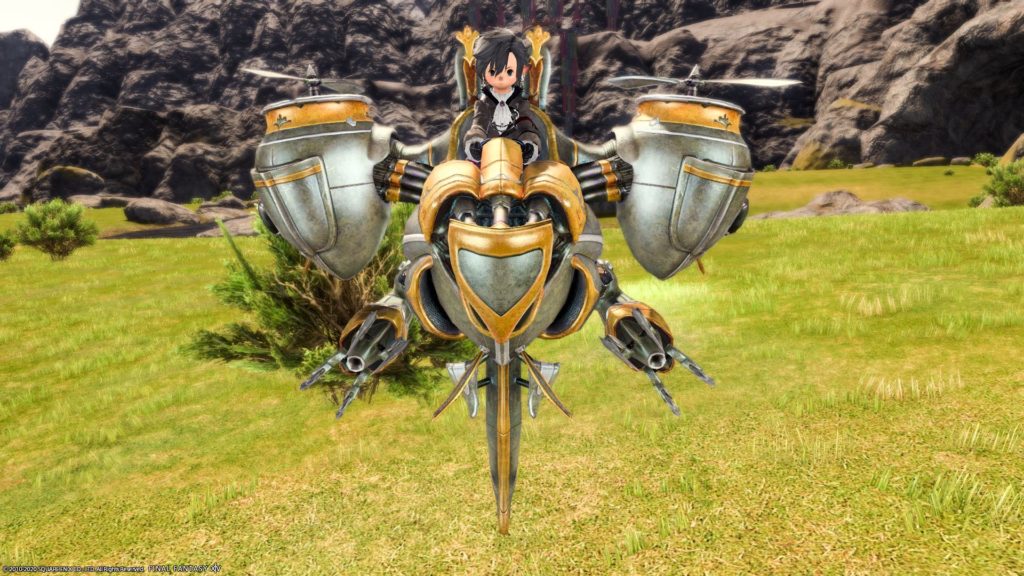 You can exchange it by collecting 20,000 Wolf Marks.
At first, PVP seems to be very difficult to reach, but when you start going, you can easily collect 20,000 Wolf Marks. It's not that hard to get this mount, as you'll be accumulating just by playing daily roulette.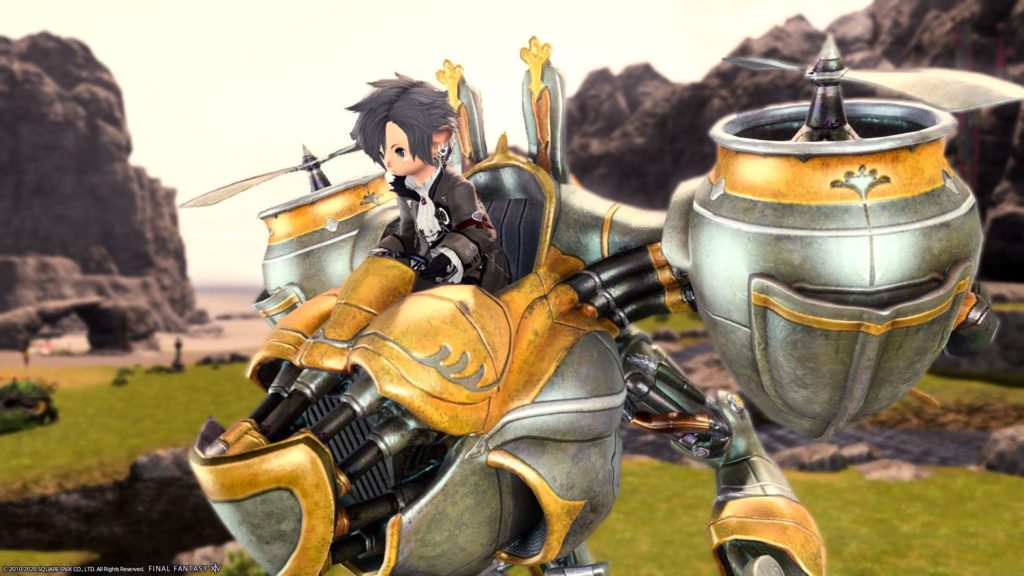 But I don't see people riding this mount much…Isn't it popular…
I wonder why…
I wonder if this is a design that the enemy's miscellaneous fish characters will ride on… lol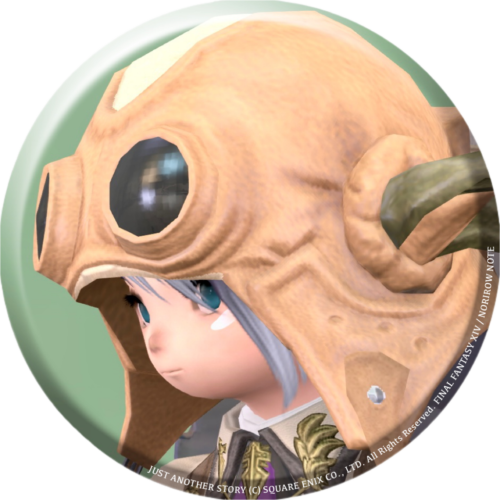 norirow
Maybe it's due to color…Isn't this green appearing weak..
I can't deny that this green has been used in the body of small fish since ancient times…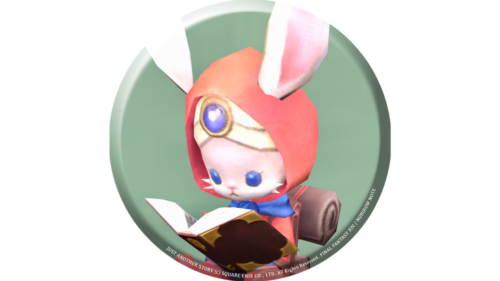 namingway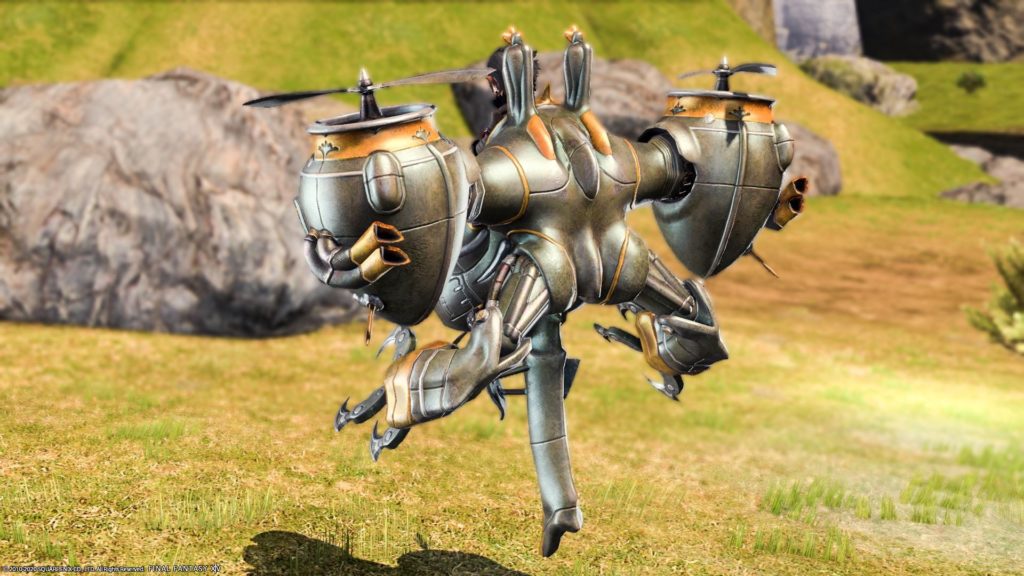 It looks like the enemy's miscellaneous fish character even in the back. lol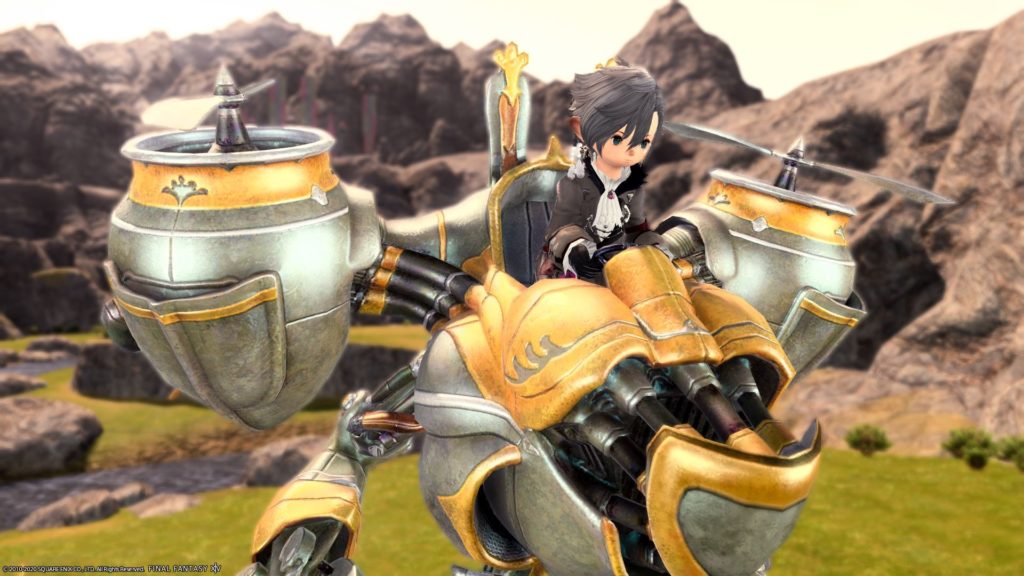 However, if you look closely at this, it looks really cool ✨
The sound of the propellers makes me feel good even when I'm on the ride. I wonder what it sounds like… The sound is reminiscent of an airship from the era of "Castle in the Sky".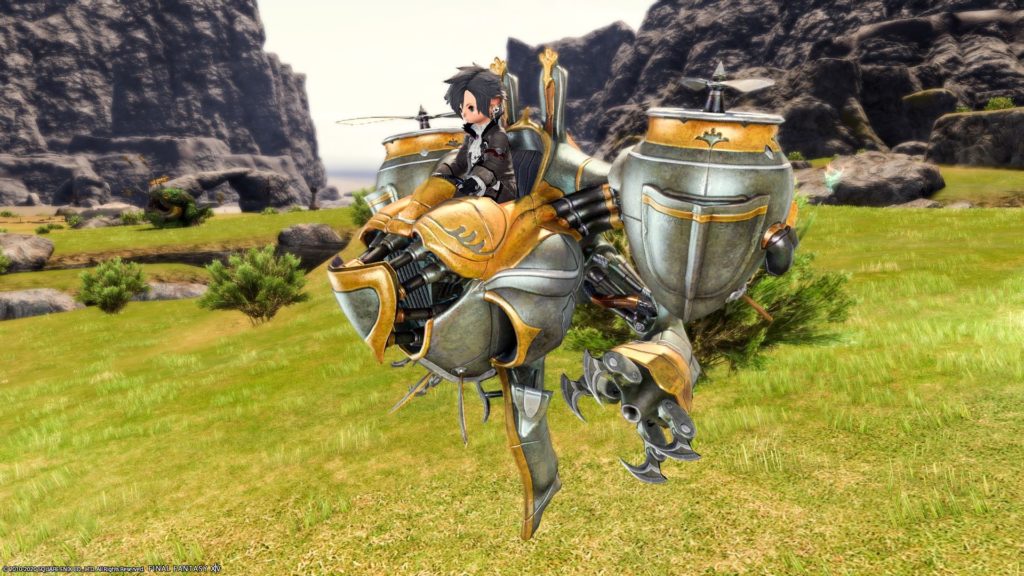 The cockpit is also cool.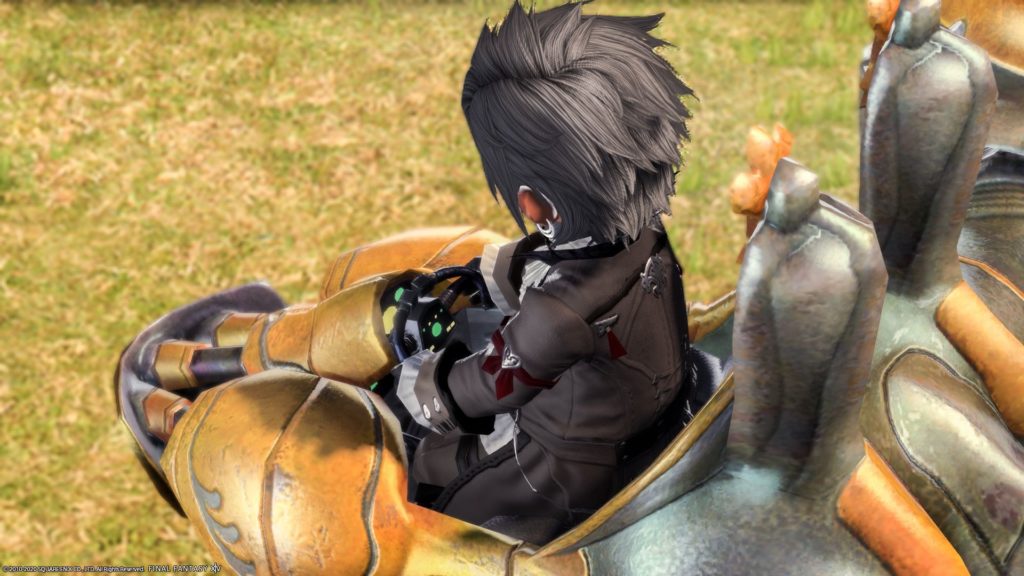 I feel intoxicated by myself who can ride such a fragile aircraft better than anyone. lol
The arm design also looks like an enemy aircraft. It's an Imperial military aircraft!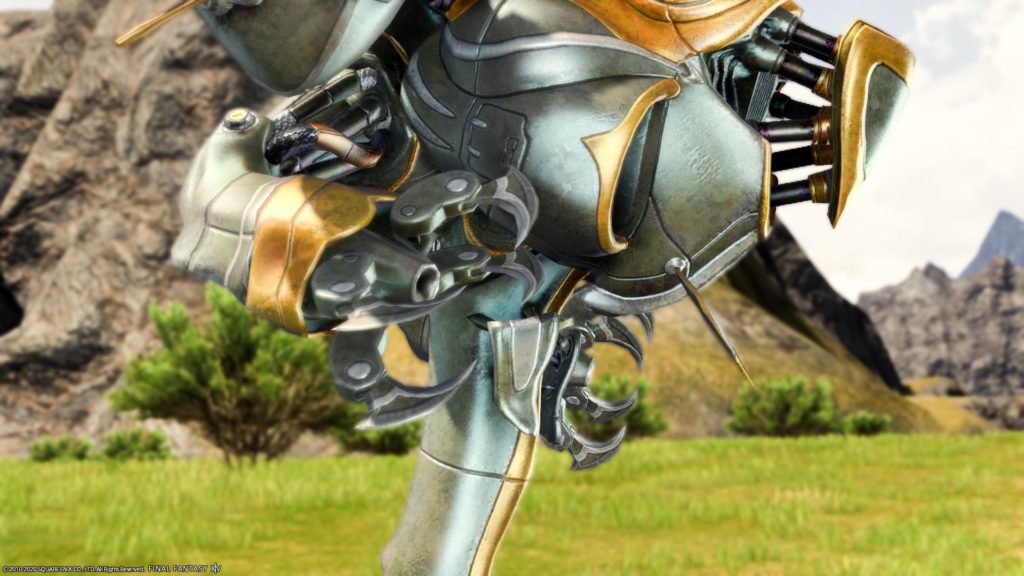 After engine failure saw this single-seated warmachina abandoned on the field of battle, it was salvaged by members of the Eorzean Alliance who had the device sent to the Garlond Ironworks for research and repair. (From official commentary)
Looking up, it is quite fashionable with some decorations.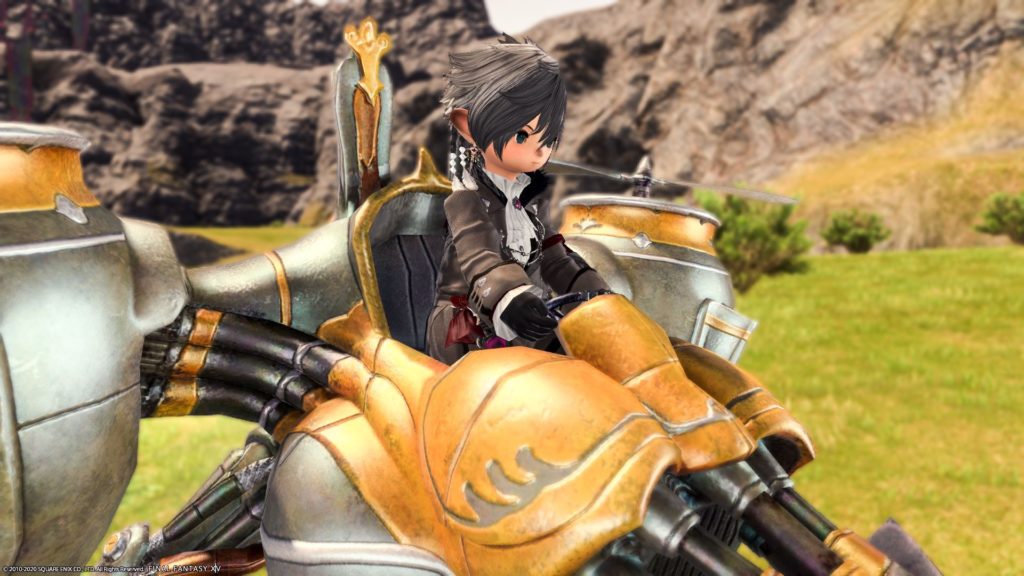 It's the best aircraft for mecha lovers.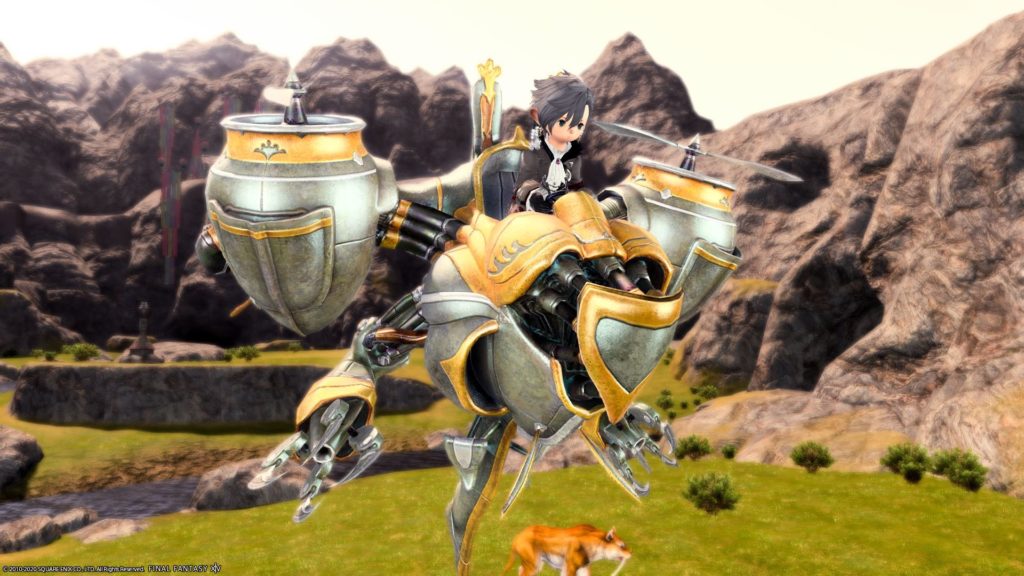 It's one of my favorite mounts ✨
Above all, I love this propeller sound!