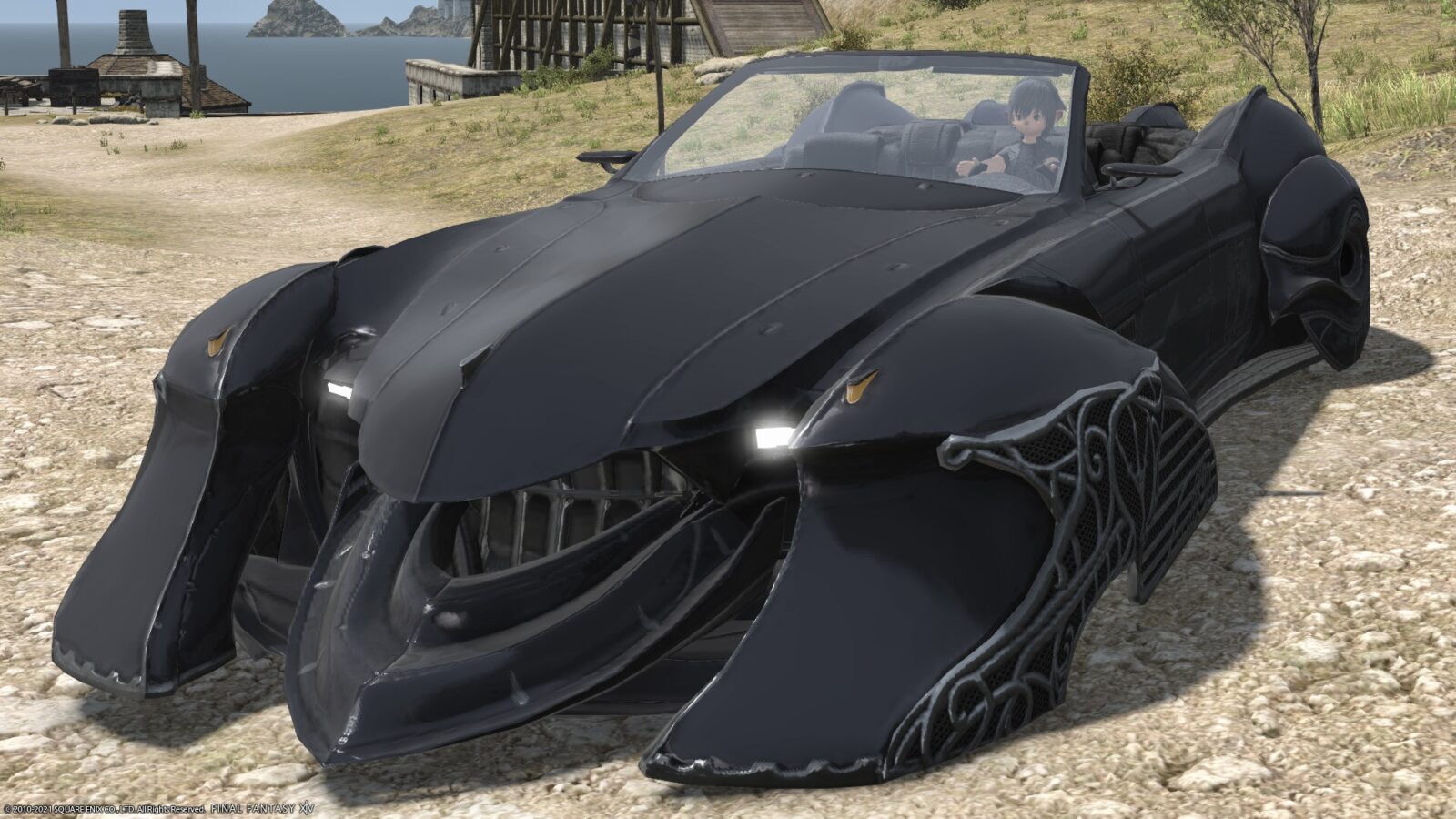 This is a record of the car mount "Regalia Type-G" that can be obtained at the FF15 collaboration event.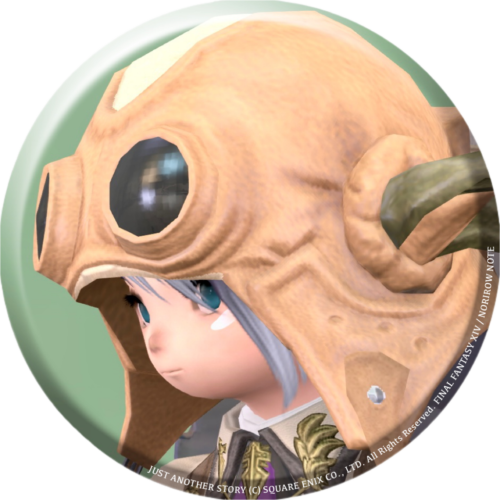 norirow
Wow, it's FF15 regalia! that's cool!
It is an open car with a high-class feel that retains the world view of FF15.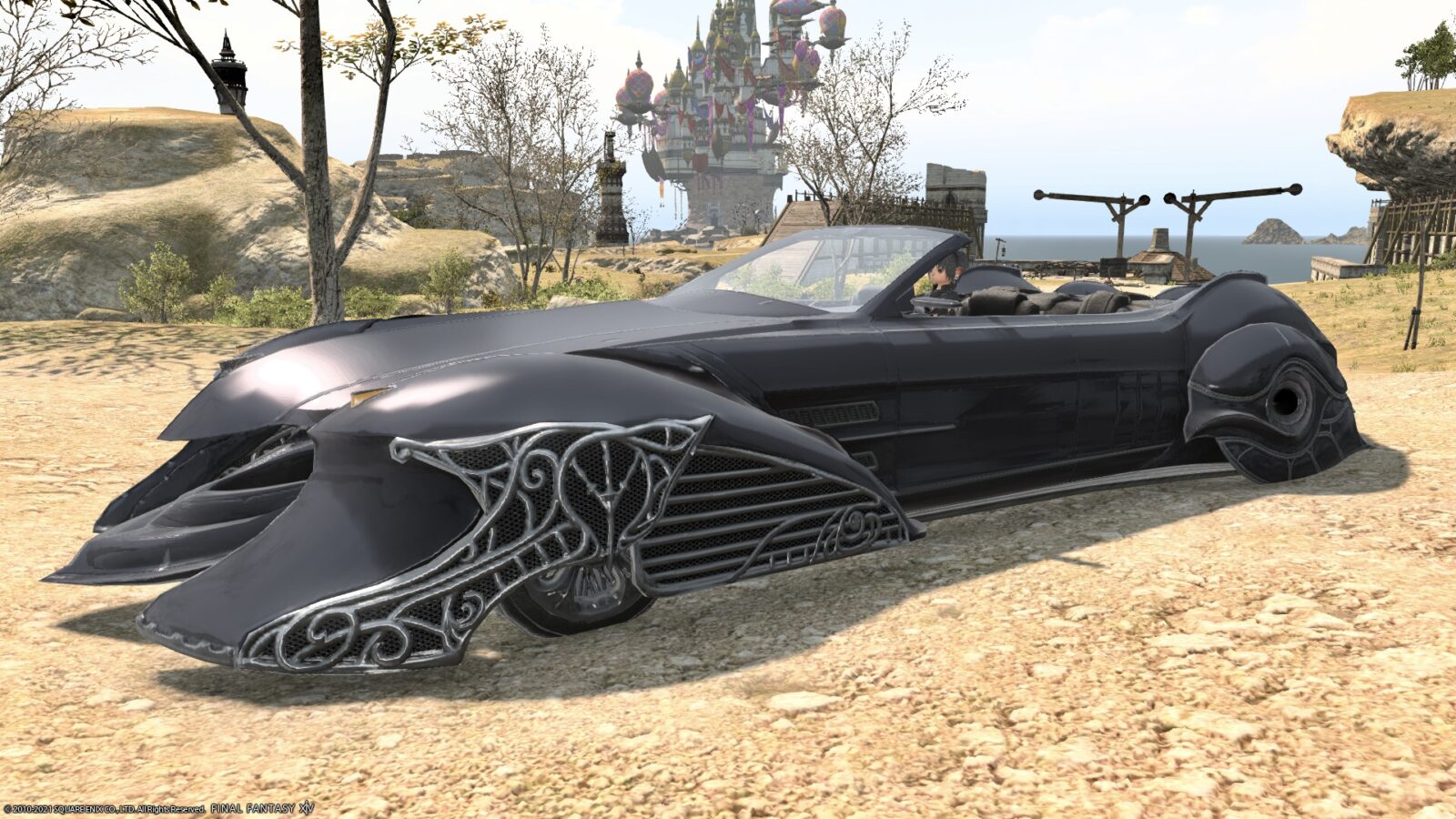 It's a retractable hardtop in FF15, but it's always an open car here.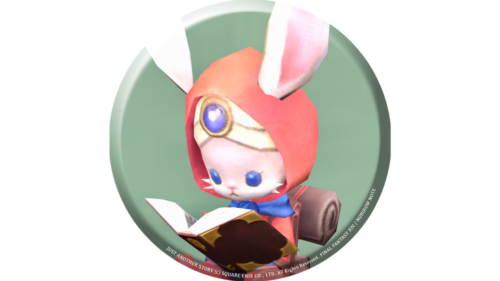 namingway
A large 4-seater mount. Like the Noctis, when riding, each rides in their own way, so it's also fun ♪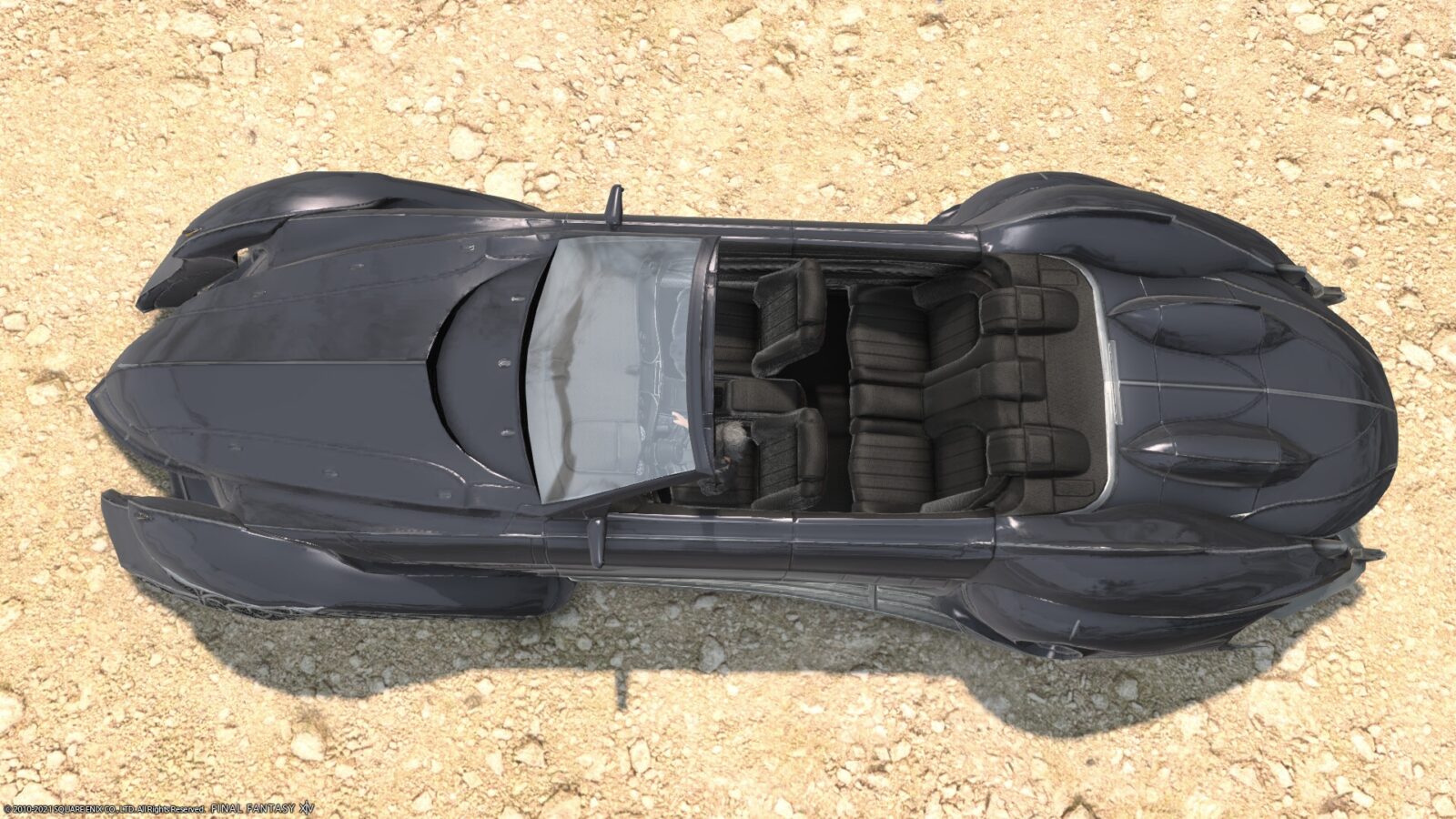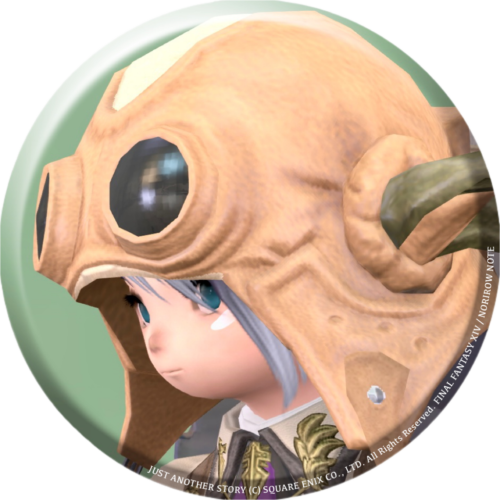 norirow
It's extremely elaborately crafted!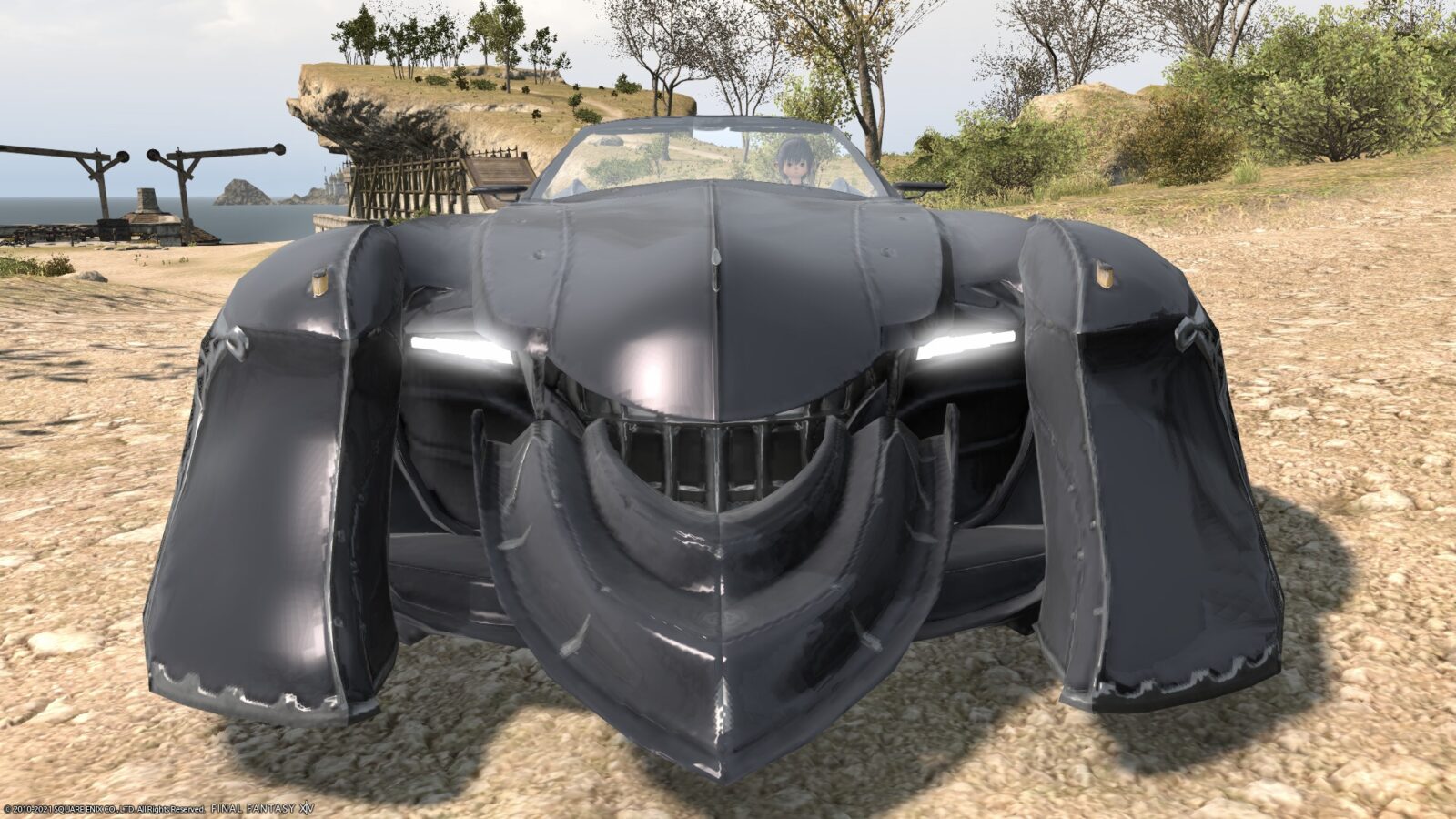 A very profound face.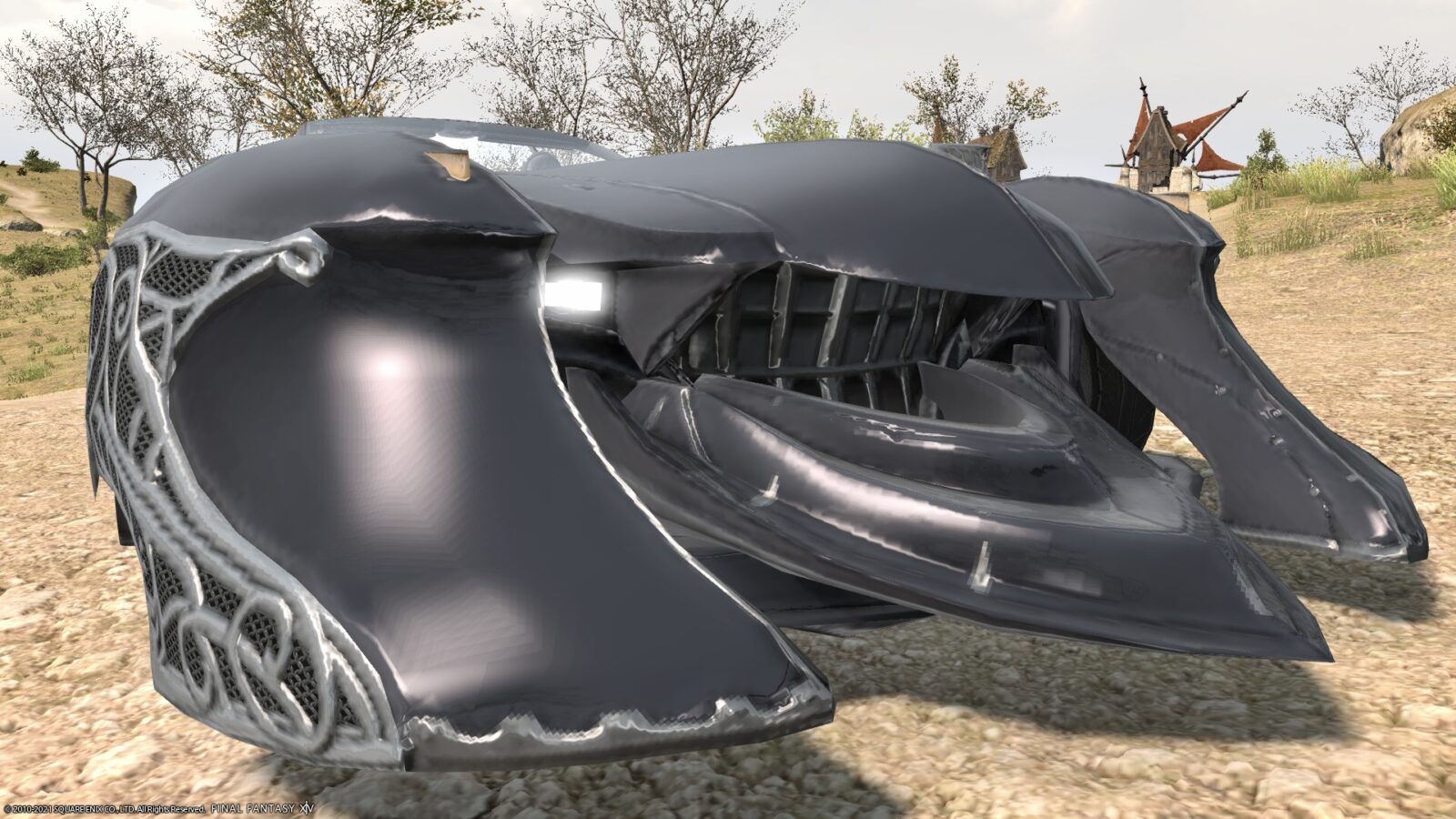 The front fender part is elaborately decorated.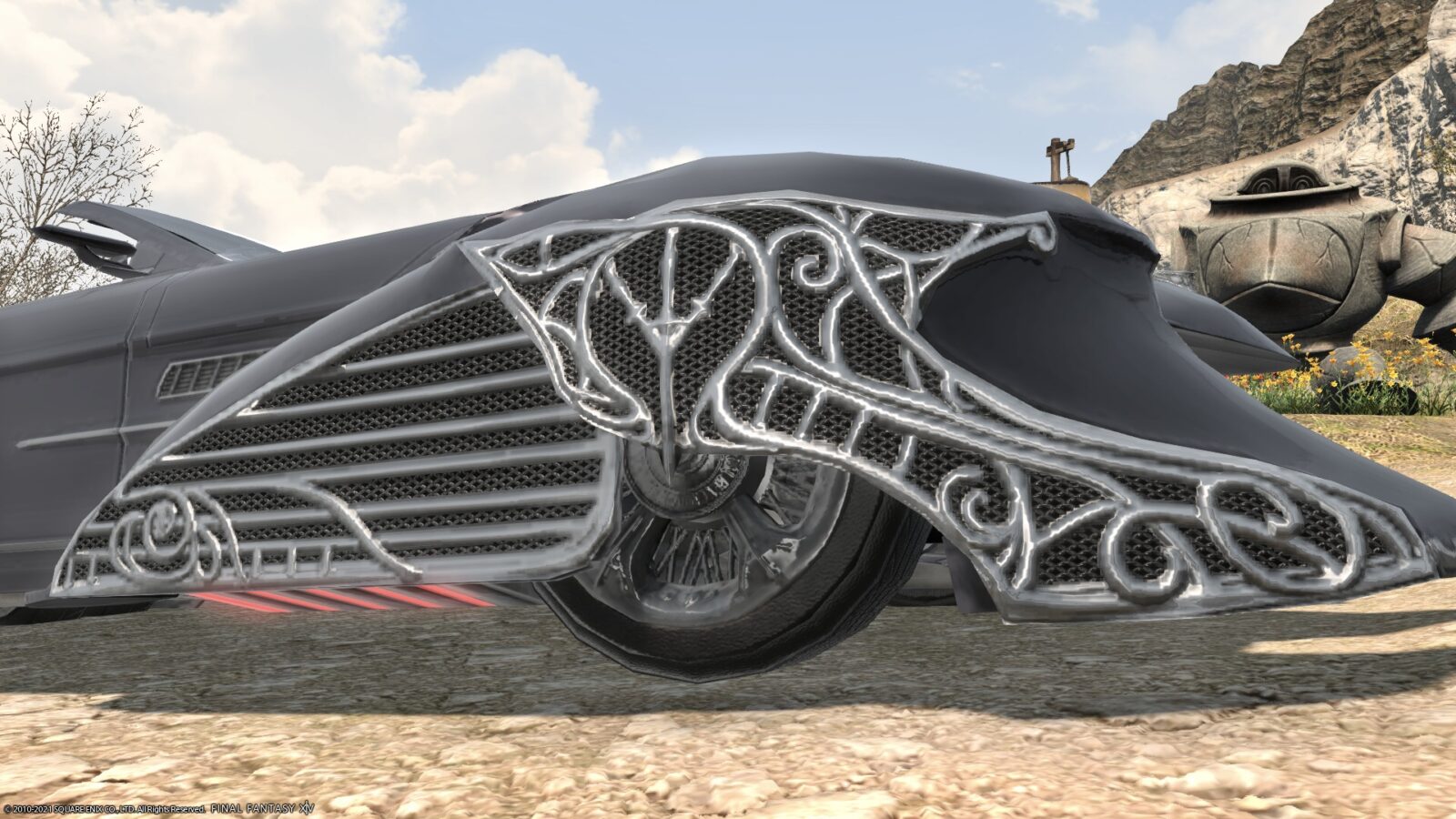 Seen from behind, it looks like a UFO.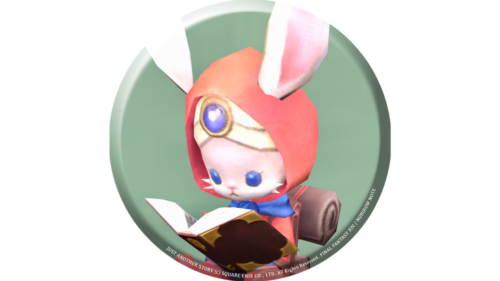 namingway
There are 4 seats.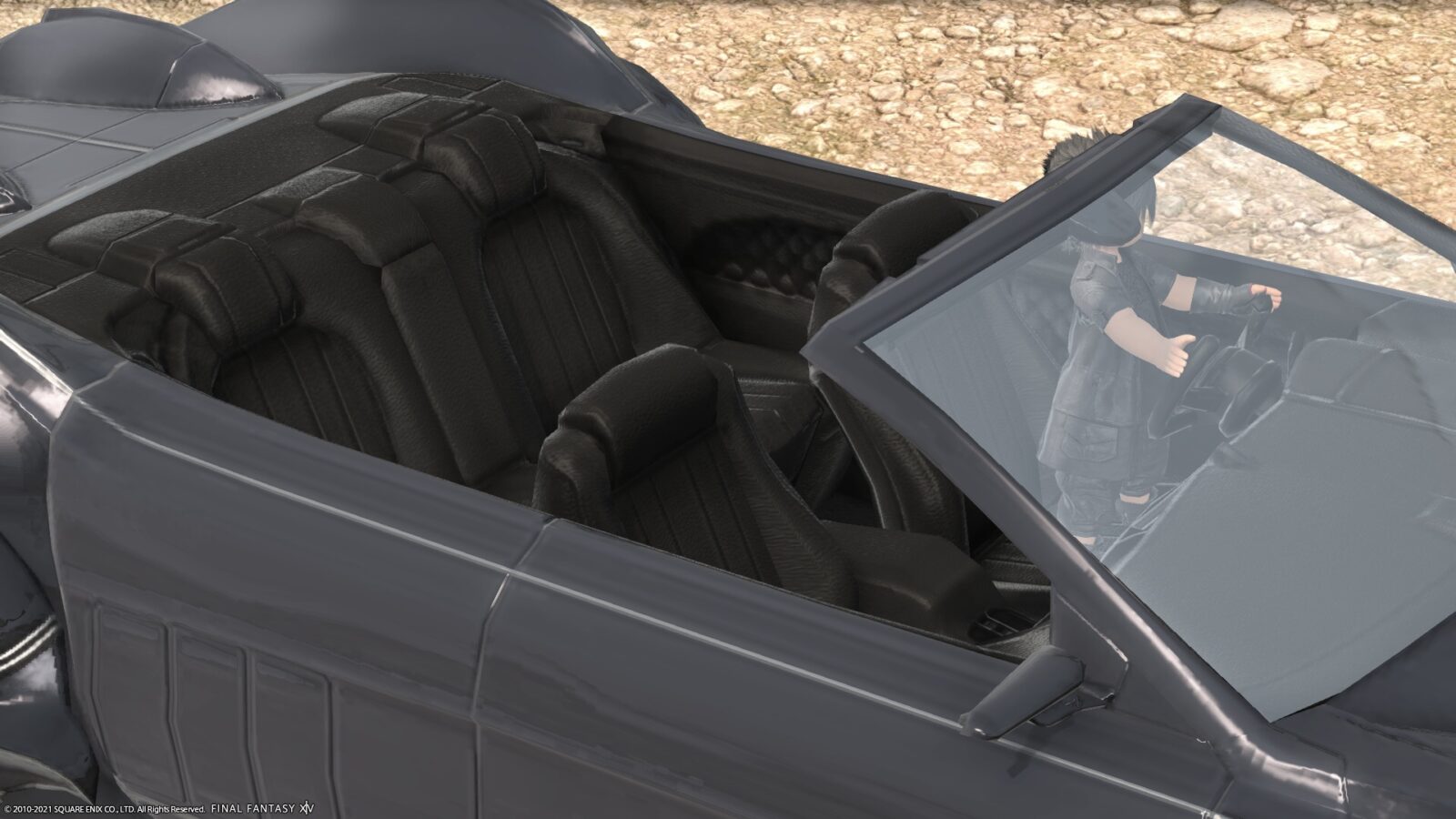 Each seat is well-crafted, creating a very luxurious car atmosphere.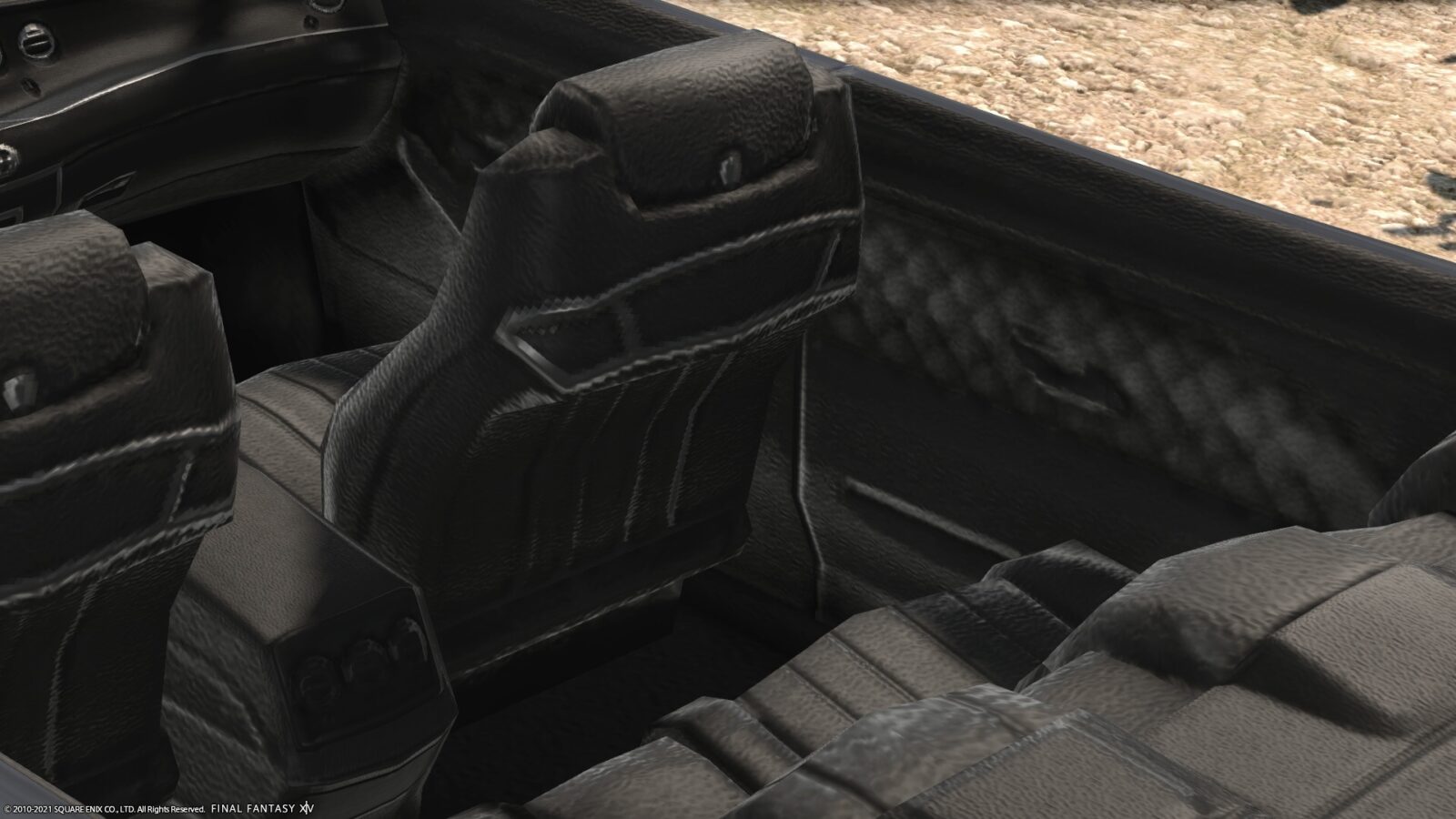 The rear fender has something that looks like an intake port.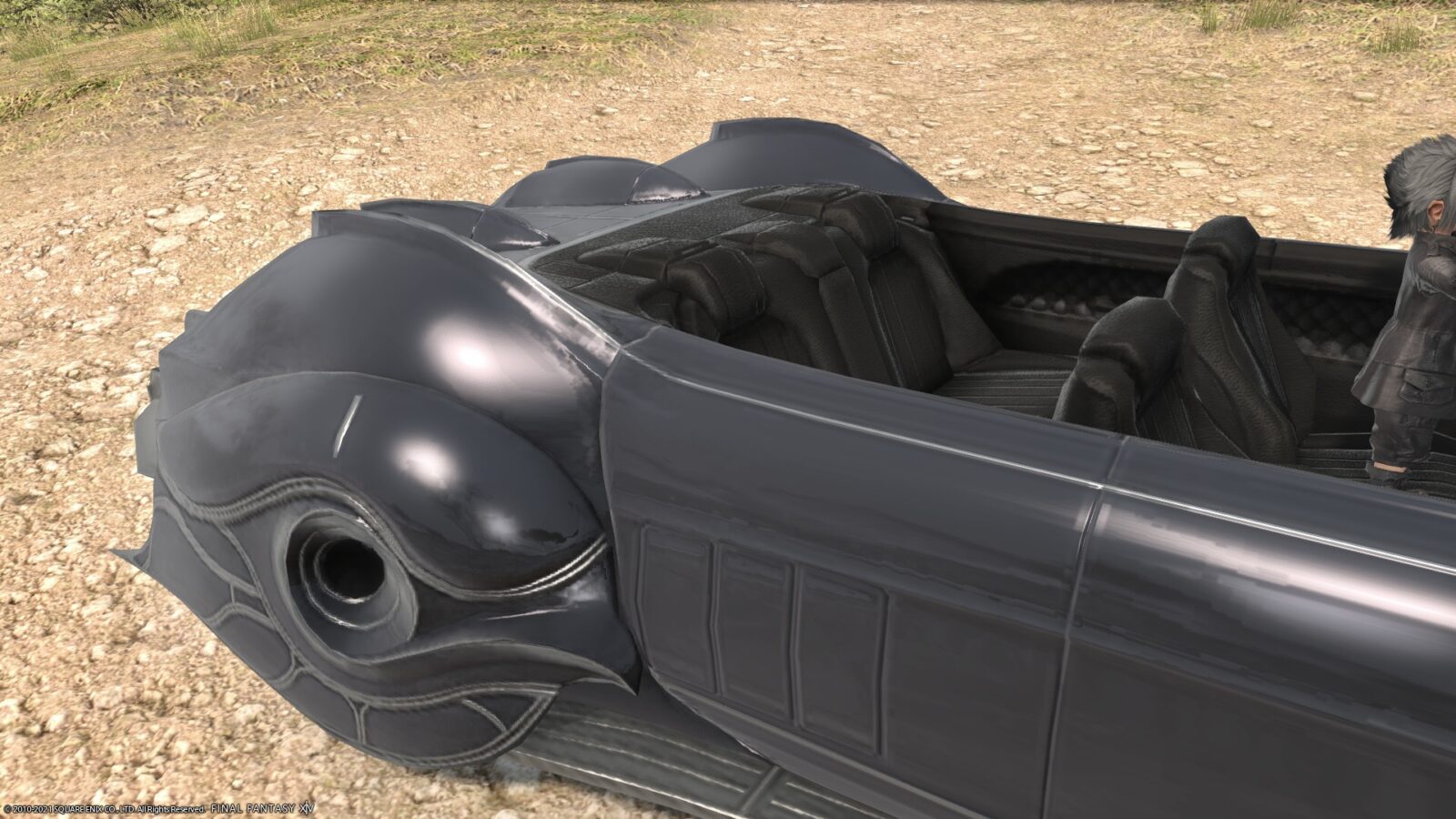 And in the case of Lalafell, stand-up driving!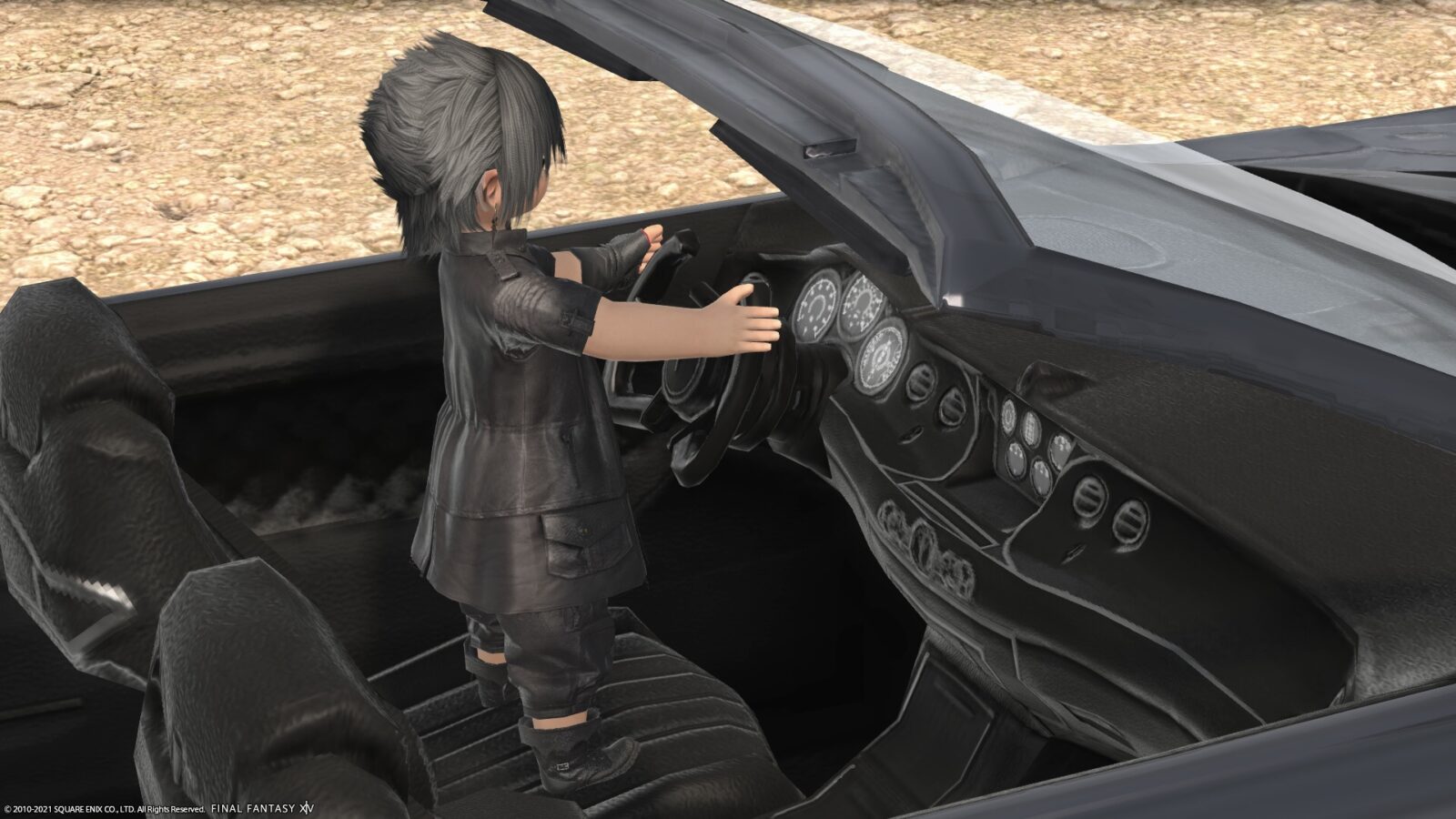 Norirow-san, you can't step on the accelerator or brakes, it's dangerous!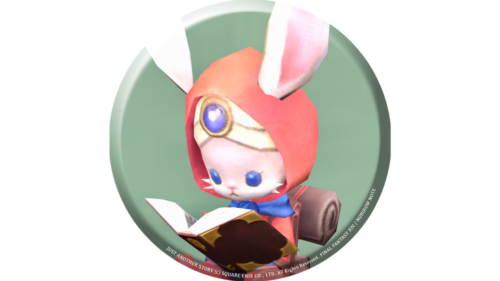 namingway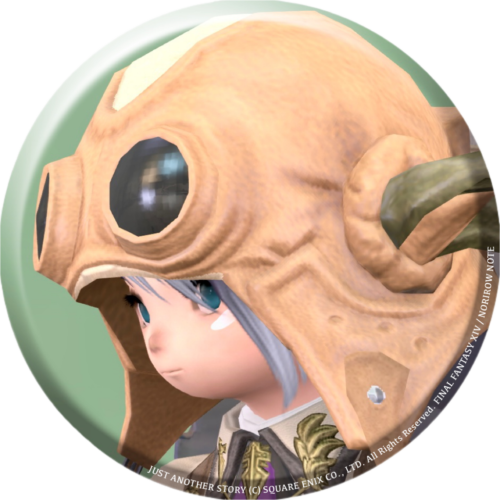 norirow
It's okay … maybe it's a car with a will, so if I talk, it will run well … it should be 💦
Isn't that a different world setting?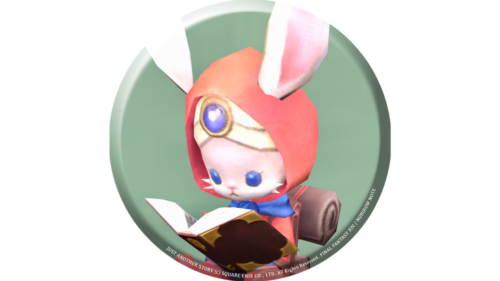 namingway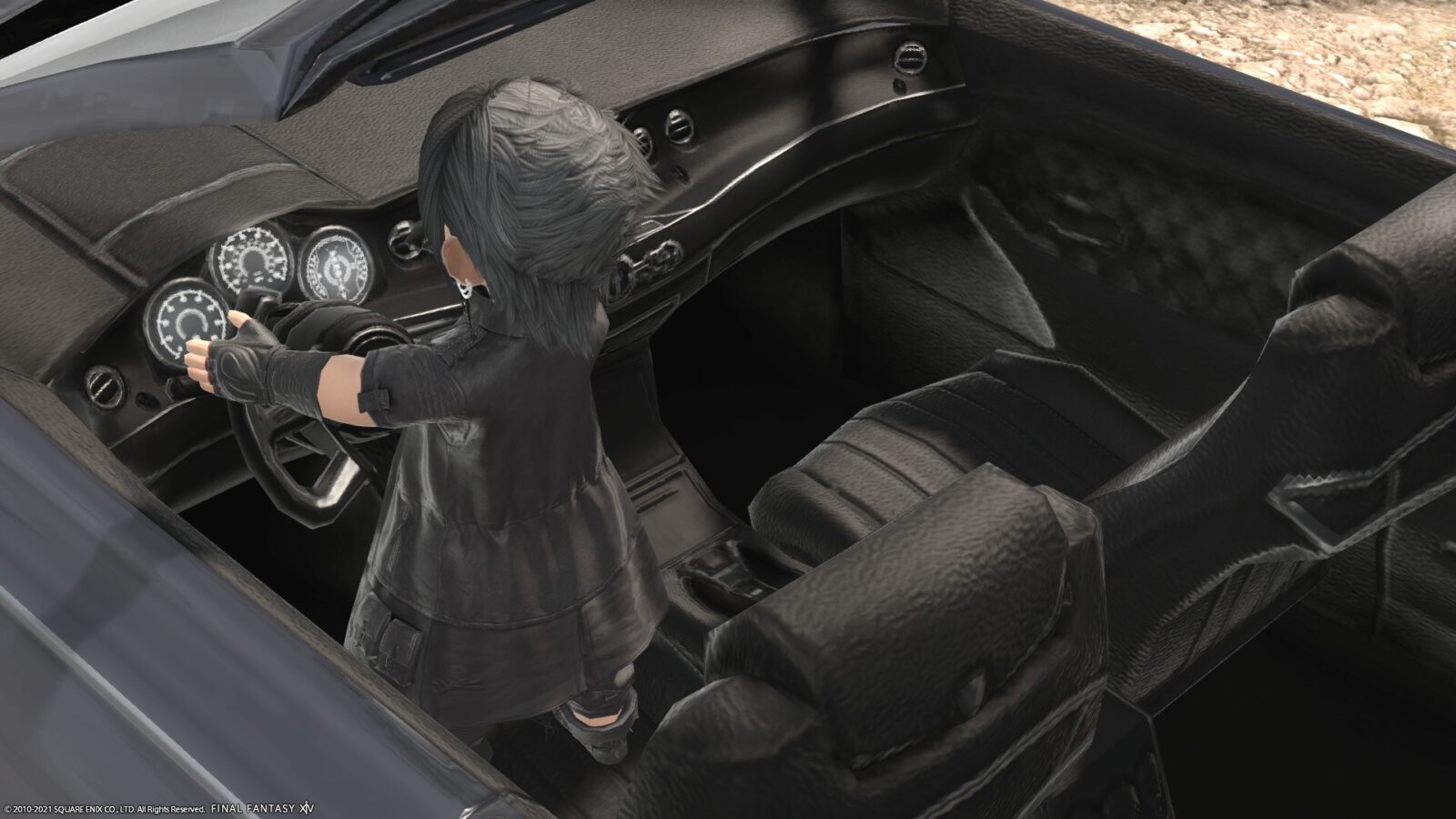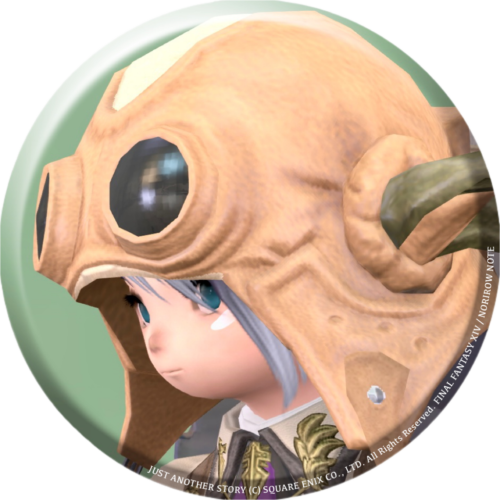 norirow
Look closely? You can see that it's not a manual car? 💦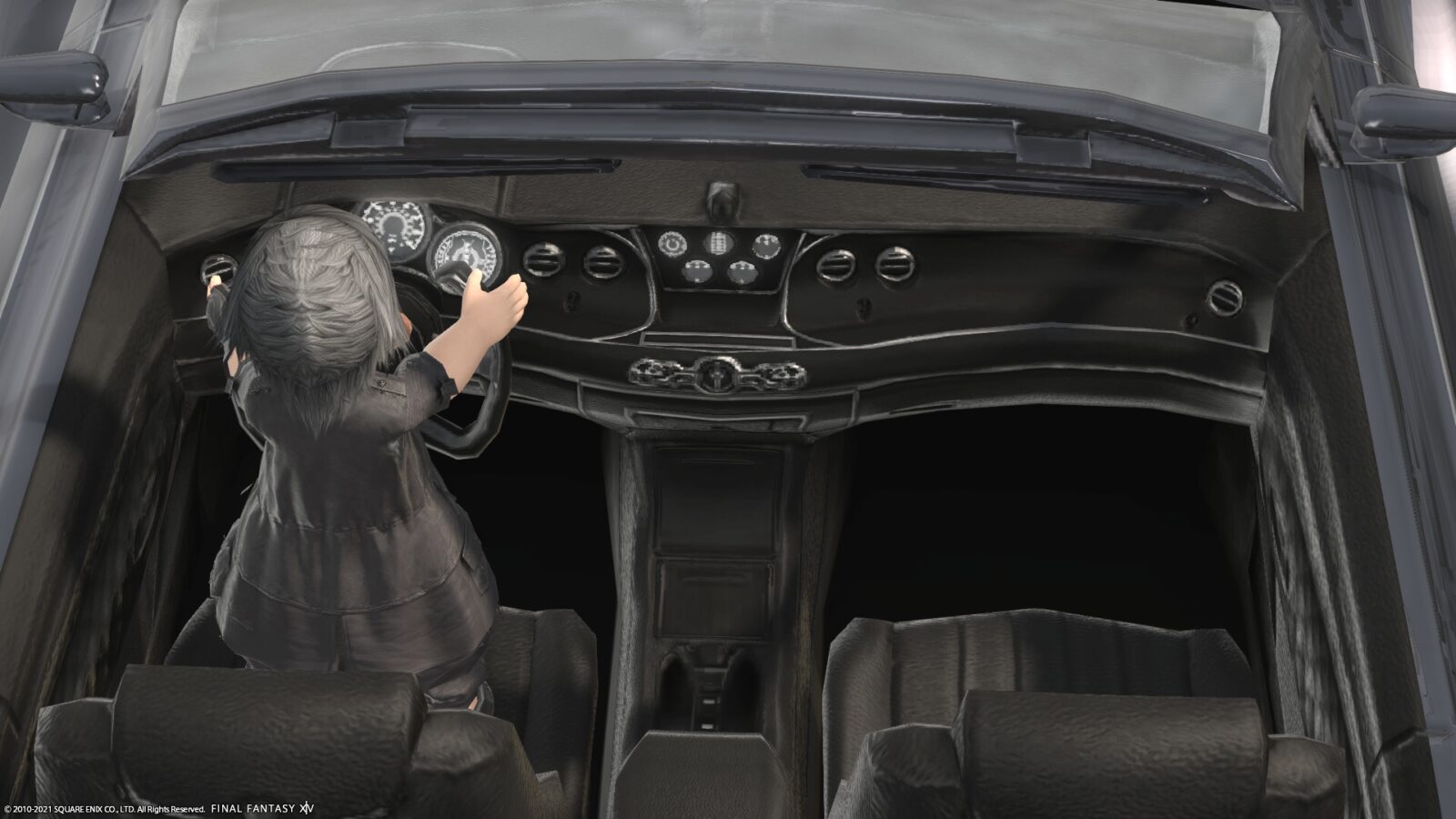 The driver's seat is also quite elaborately built. Various meters are also cool. It is also fully air-conditioned.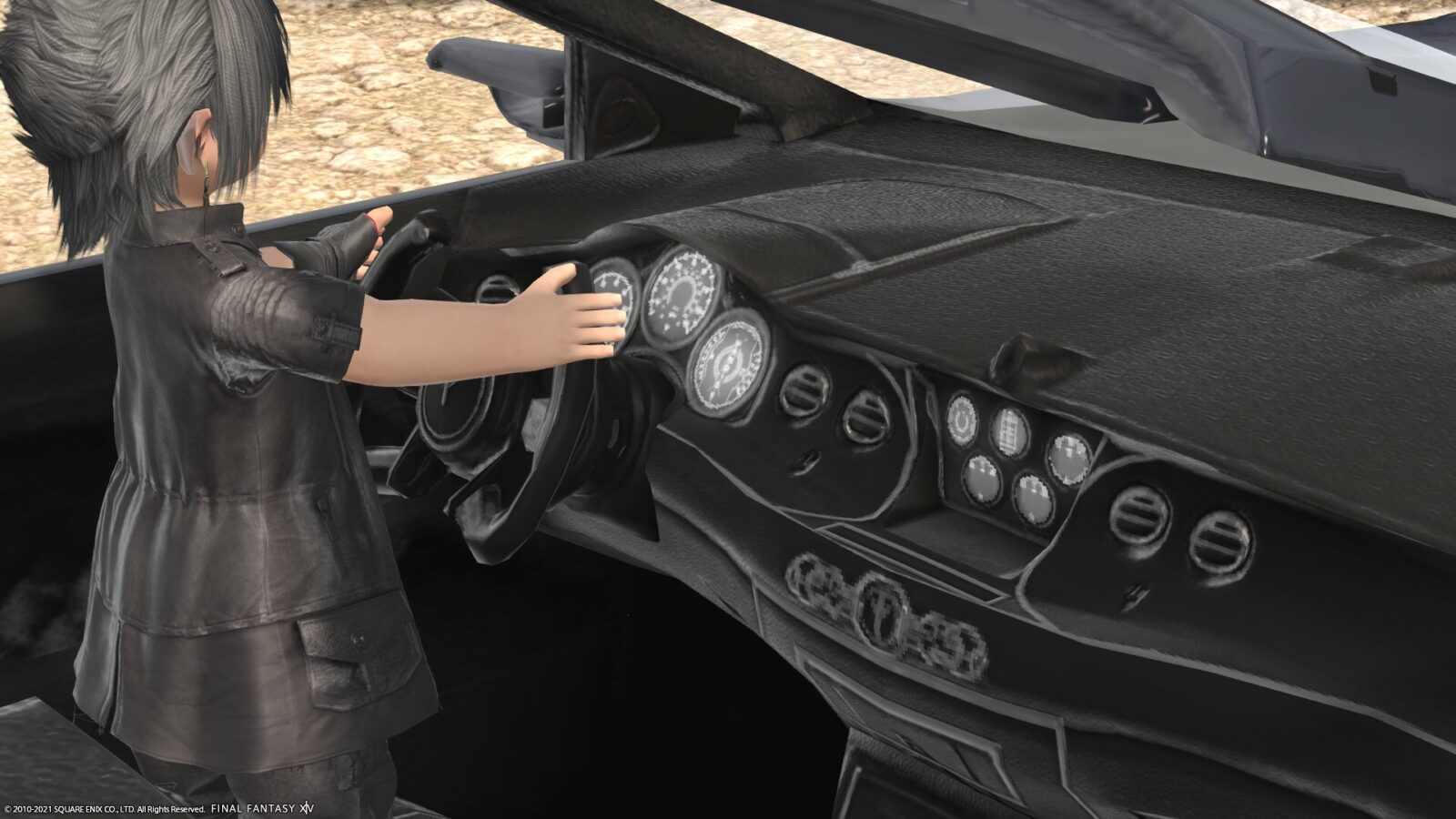 And when it flies, it transforms into a flight form!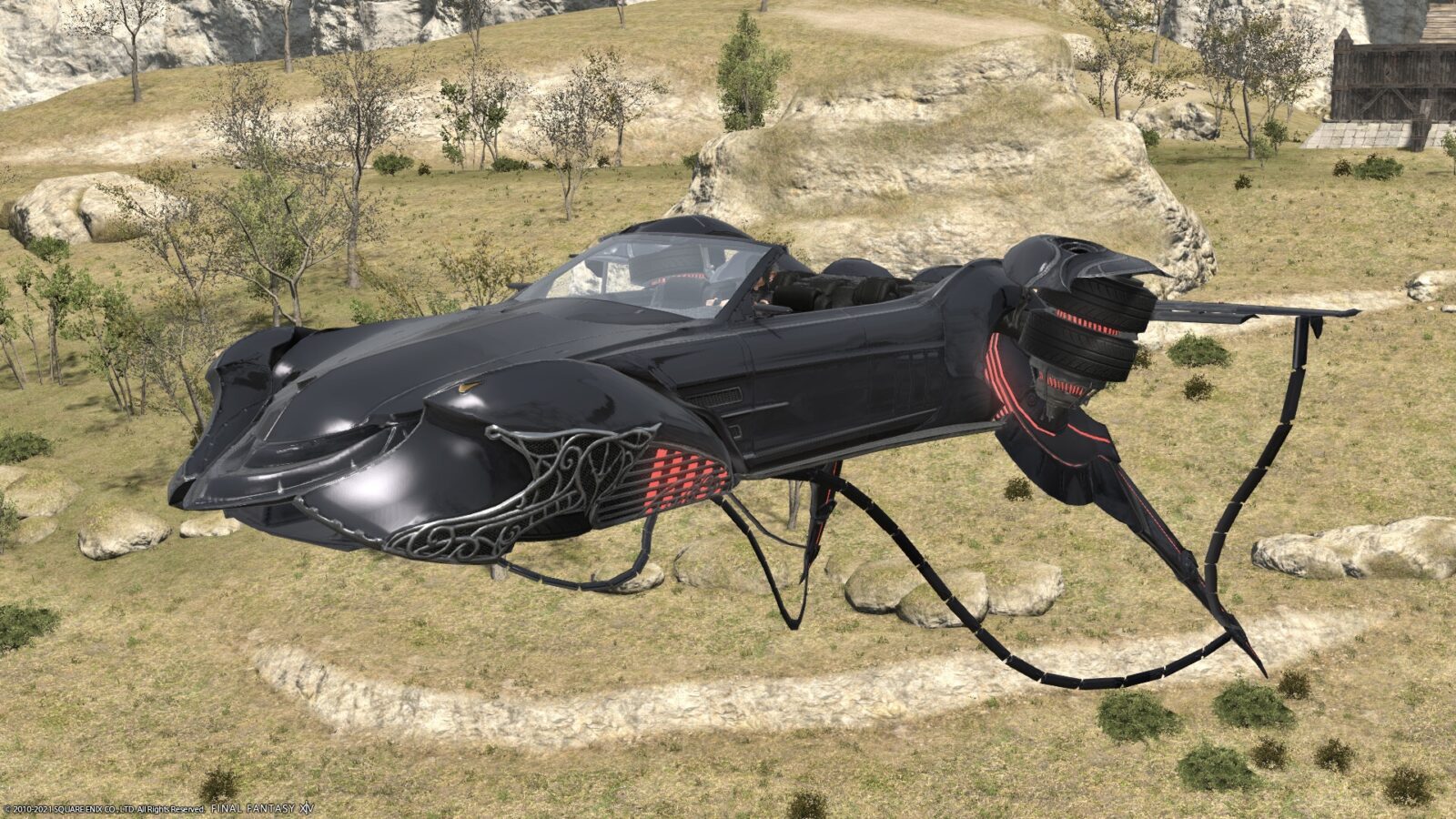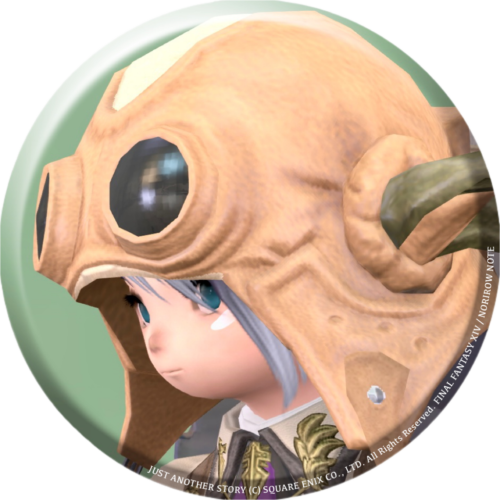 norirow
it's amazing! Super cool!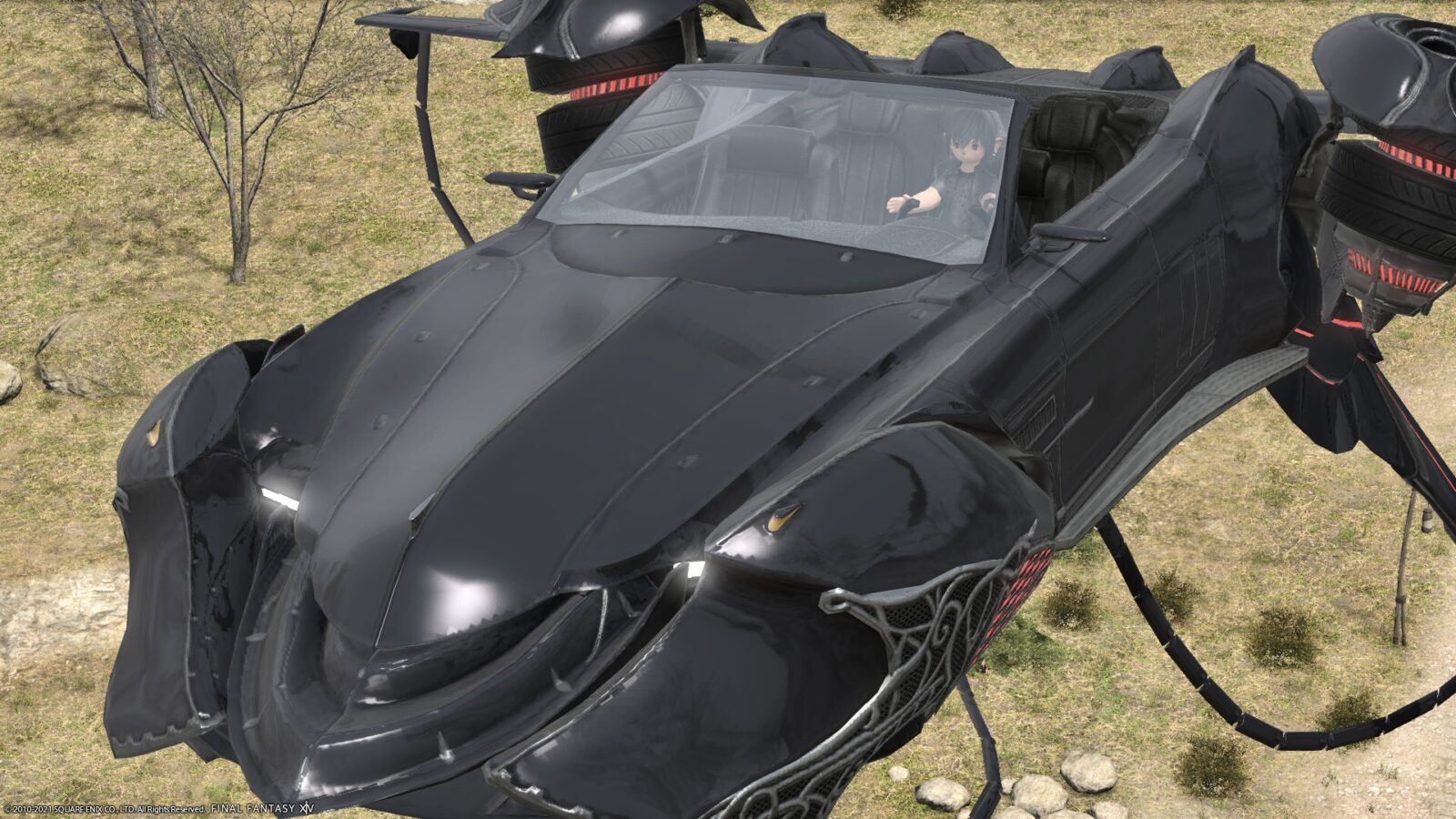 The transformation is pretty cool, but I don't think it can be conveyed by the photos alone, so please check it out in the video below!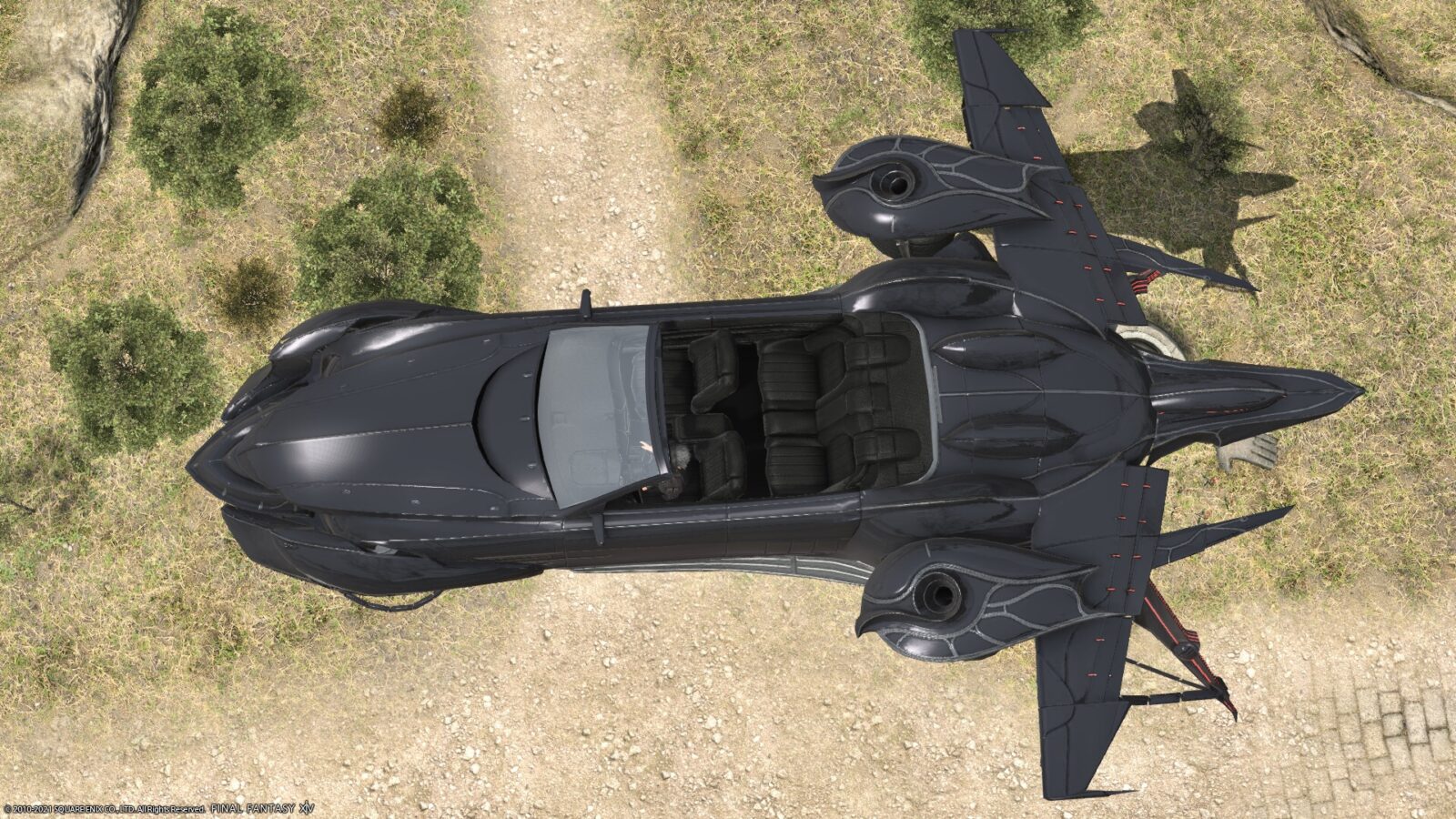 It's the state of "TYPE-F" in FF15.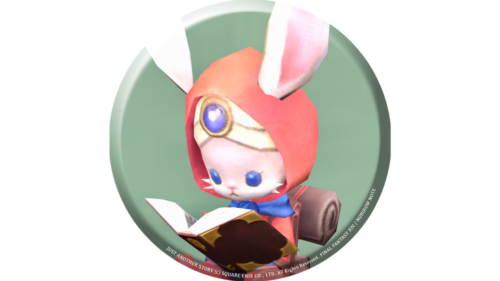 namingway
To hear Cid tell it, equal parts elbow grease and gumption were all that was required to see the Type-G (for "Garlond") fully operational…when, in all truth, the otherworldly carriage most likely required an amazing amount of reverse engineering to recreate.

From the official mount commentary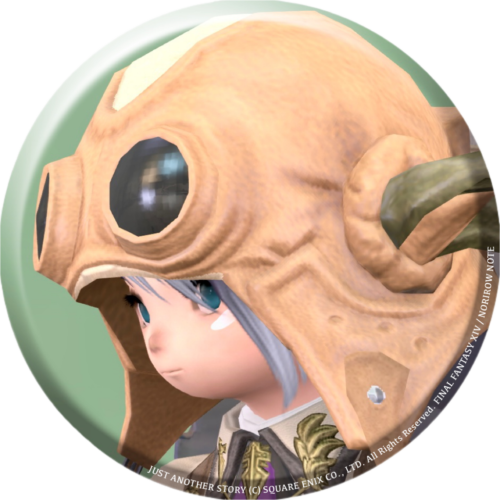 norirow
The "G" in this "TYPE-G" came from Garlond!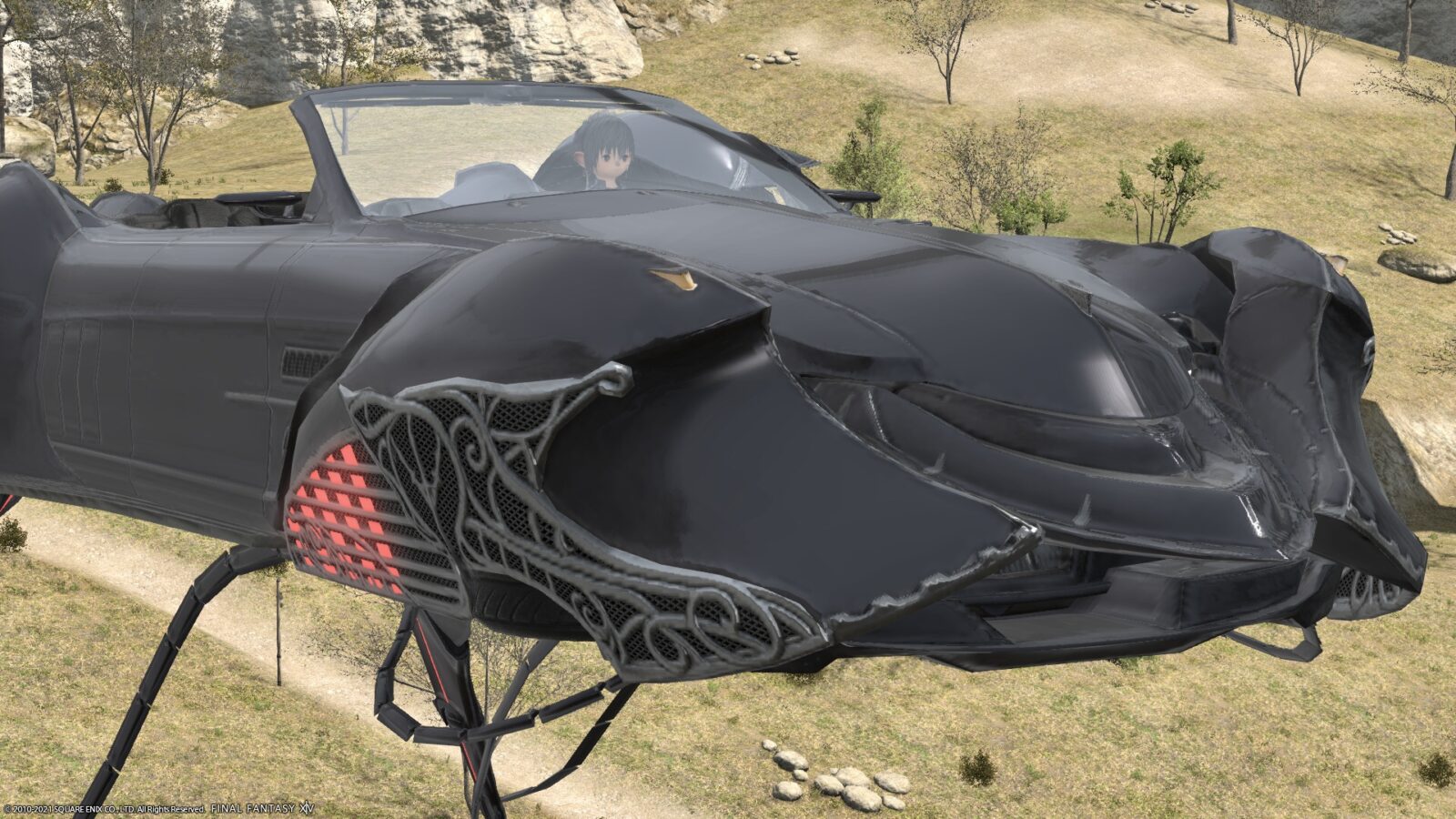 The front bumper part also opens.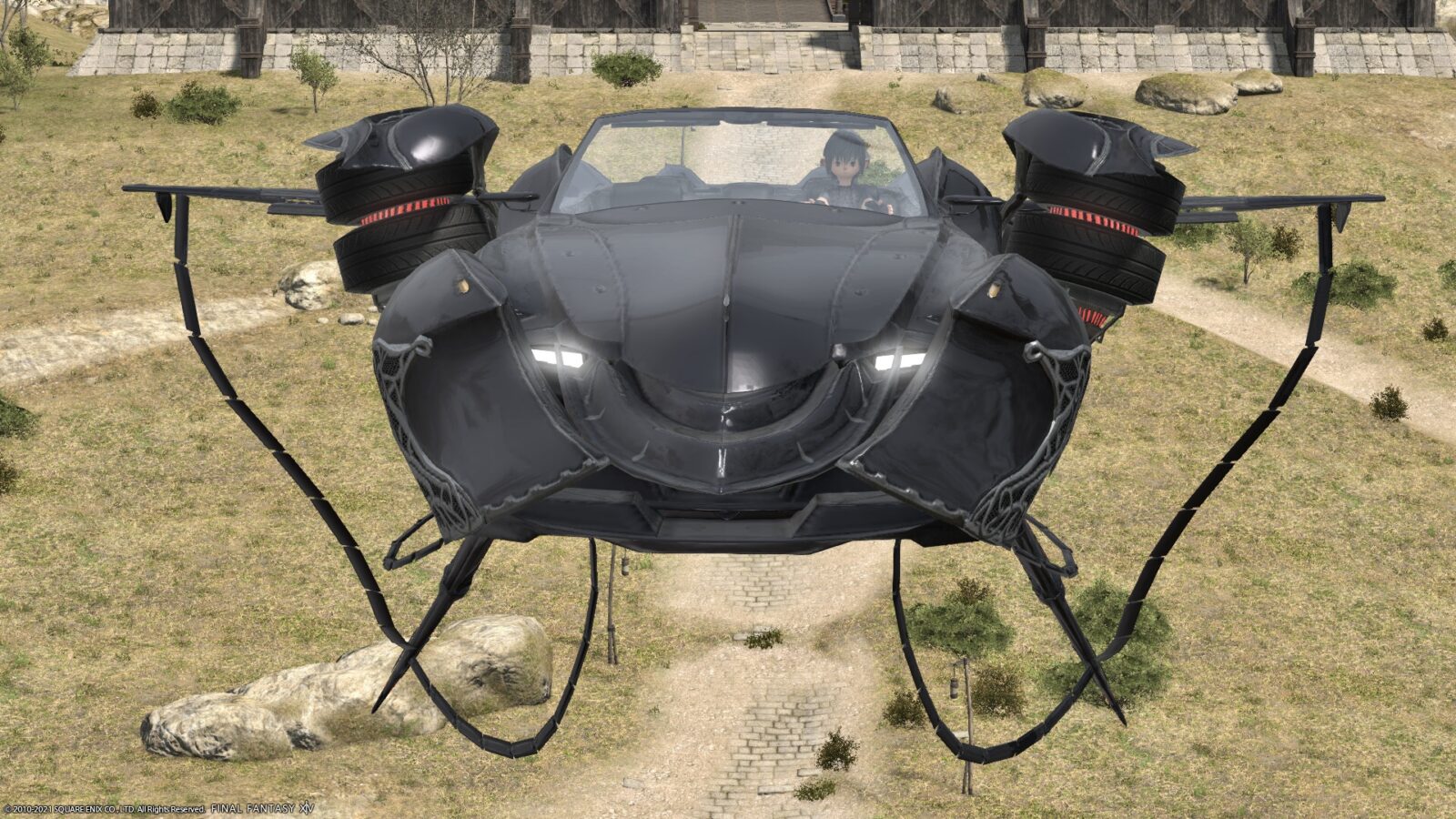 Seen from behind, it looks like a fighter.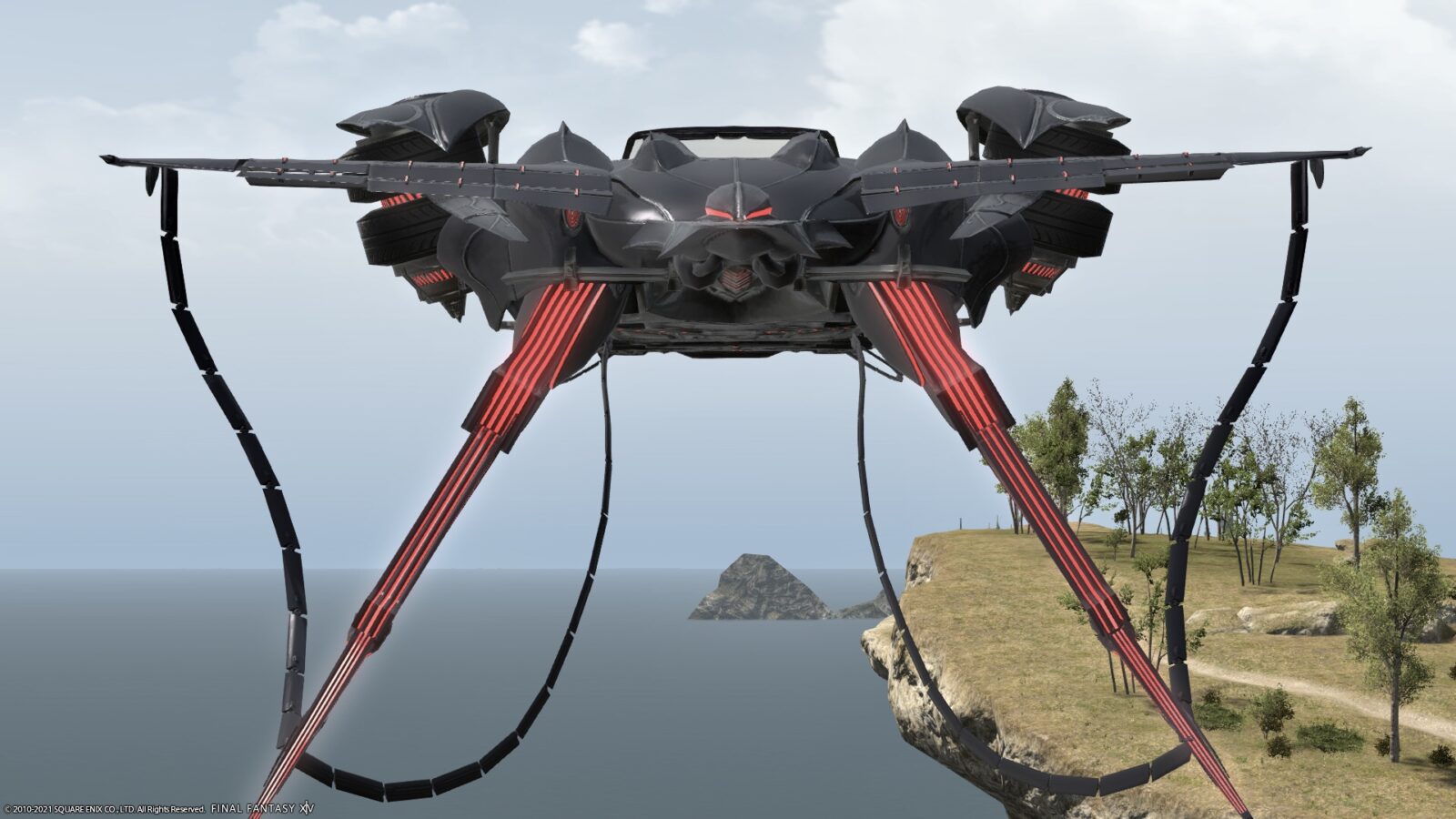 The car itself was a classic luxury car, but when you look up from below during flight, it has a pretty futuristic design.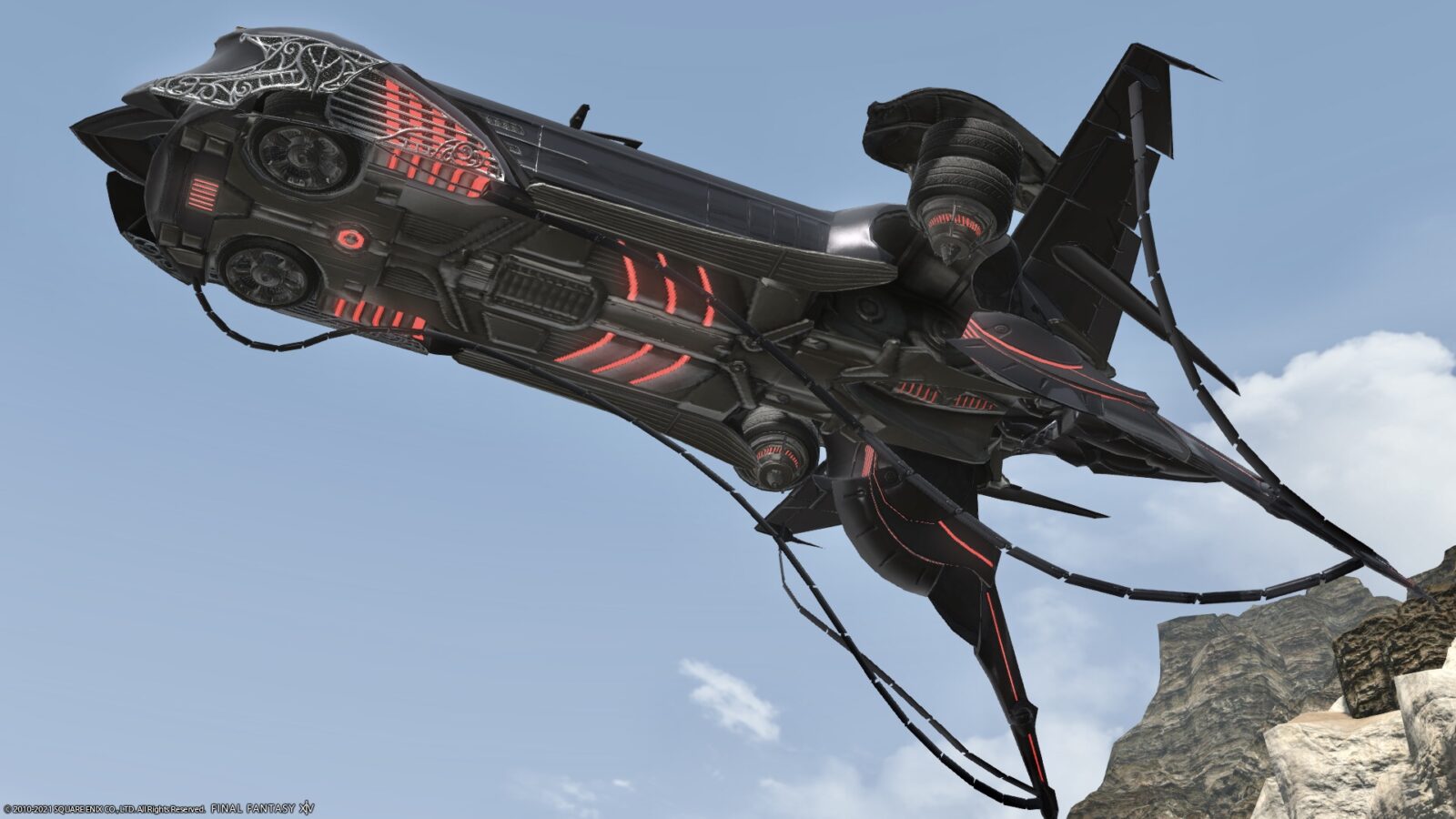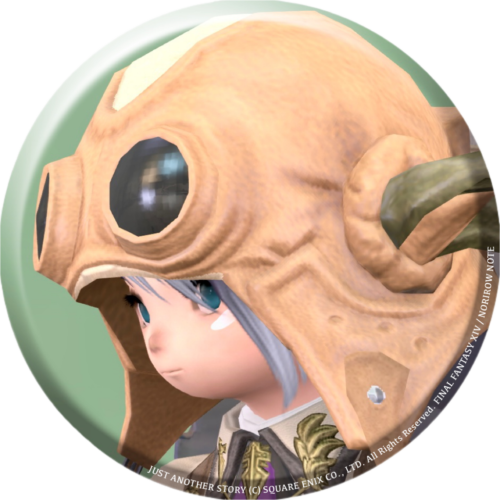 norirow
It feels like science fiction.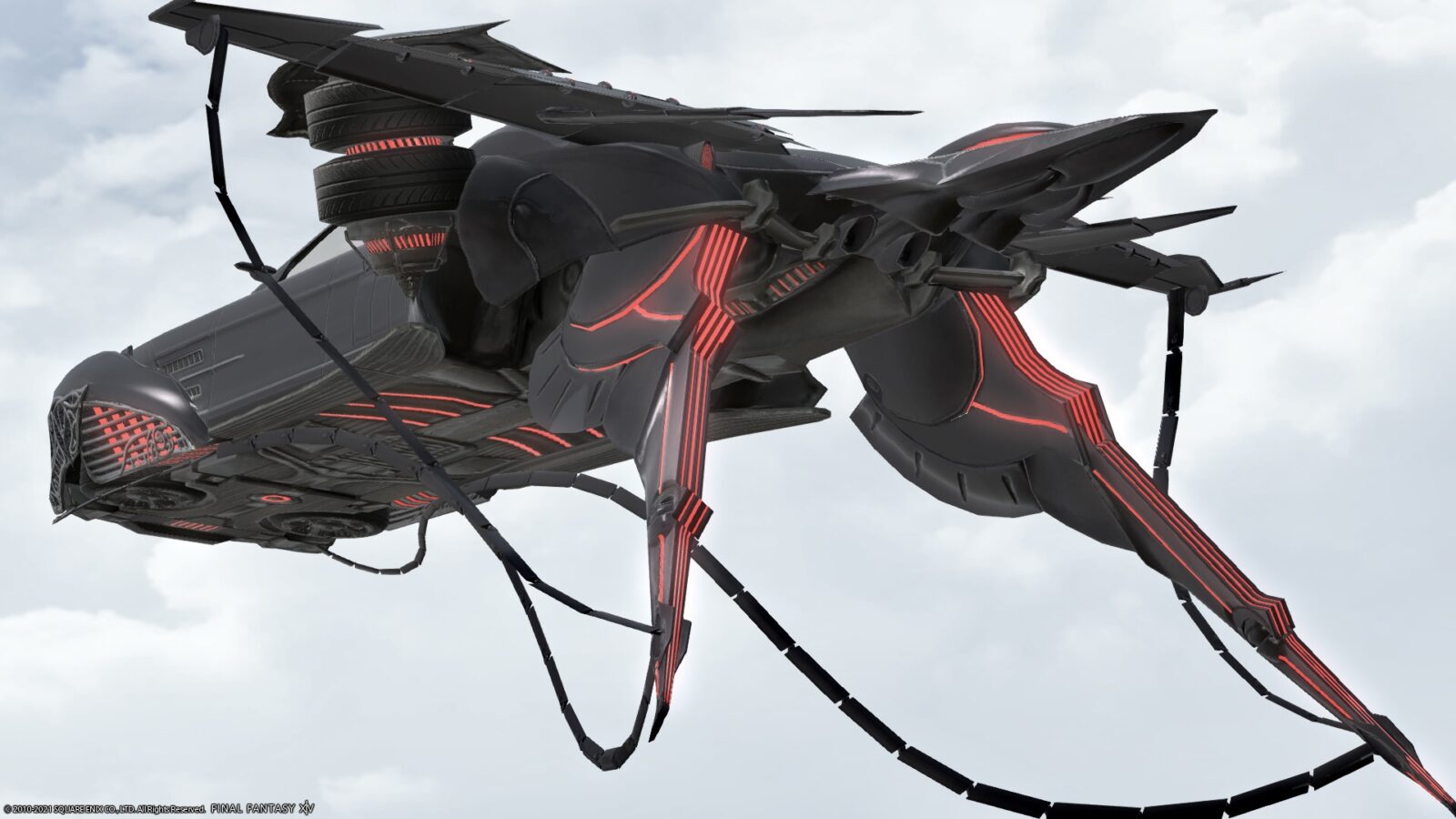 The front wheels lie down and fit in the lower part.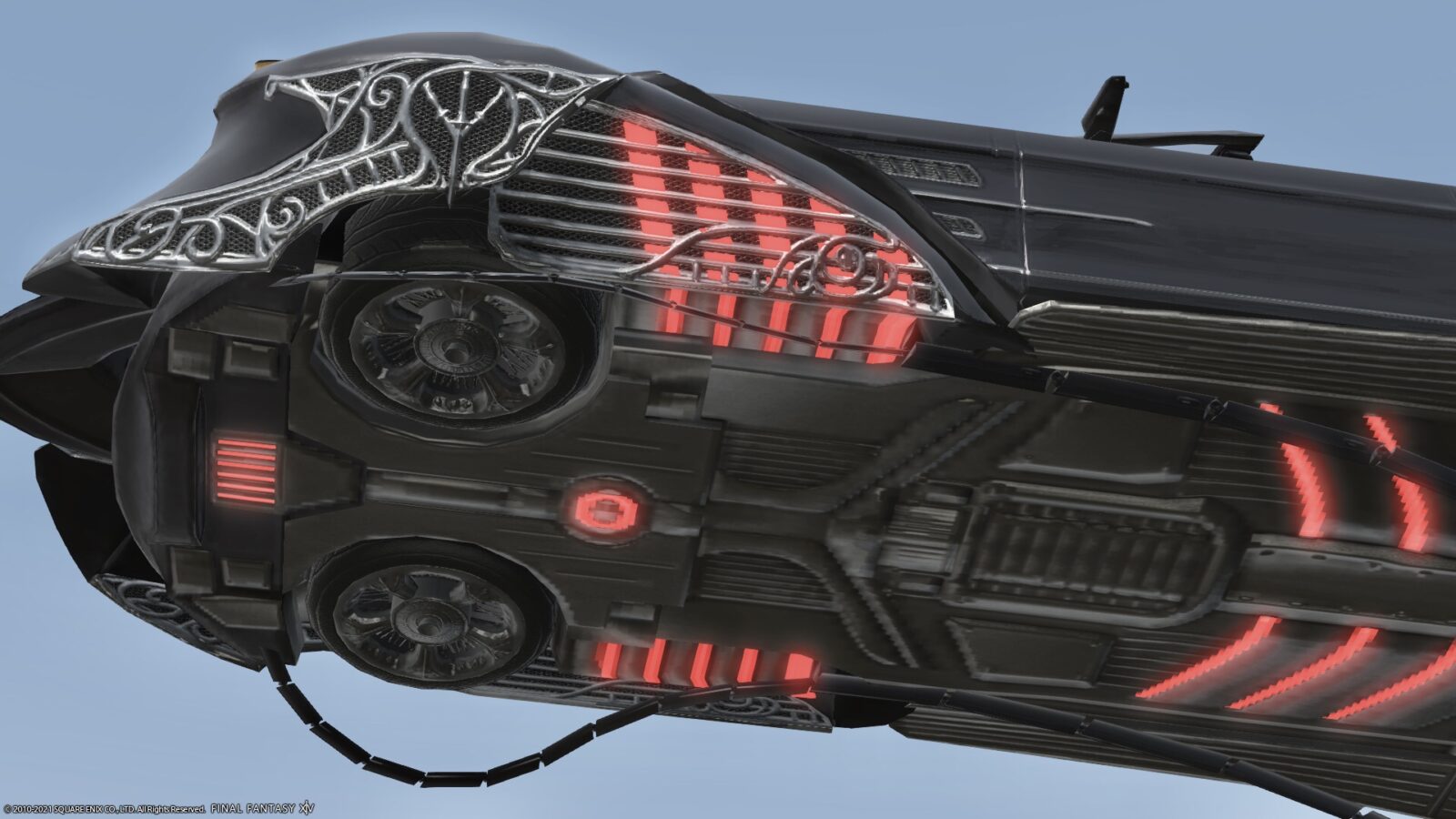 Does it feel like the rear wheels are popping up and being used to power something?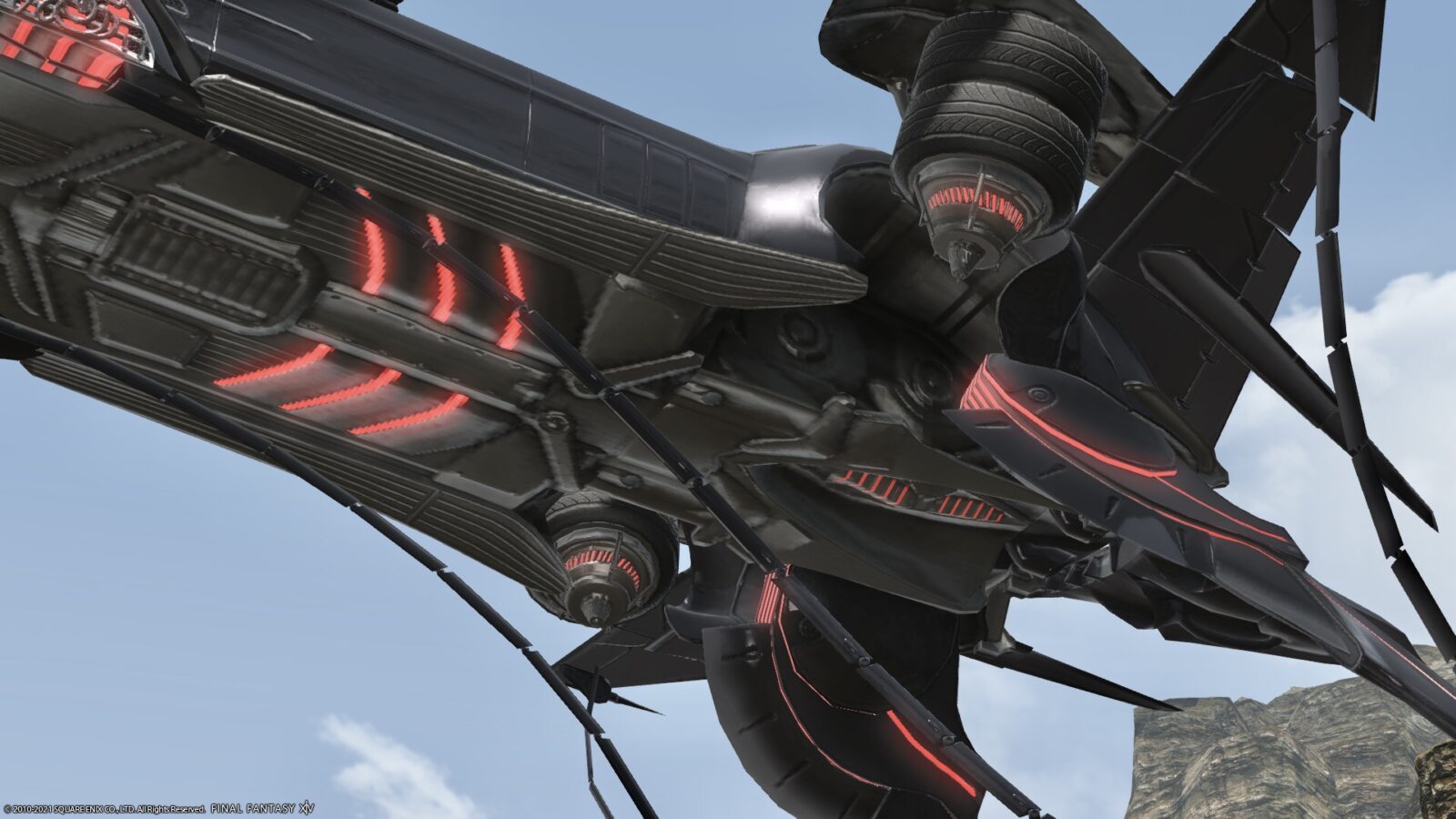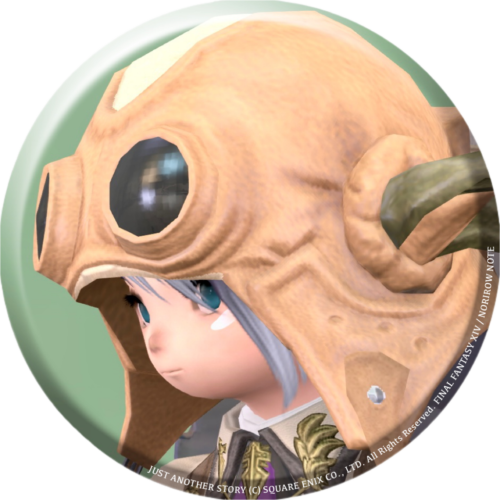 norirow
I'm excited just by looking at it ♪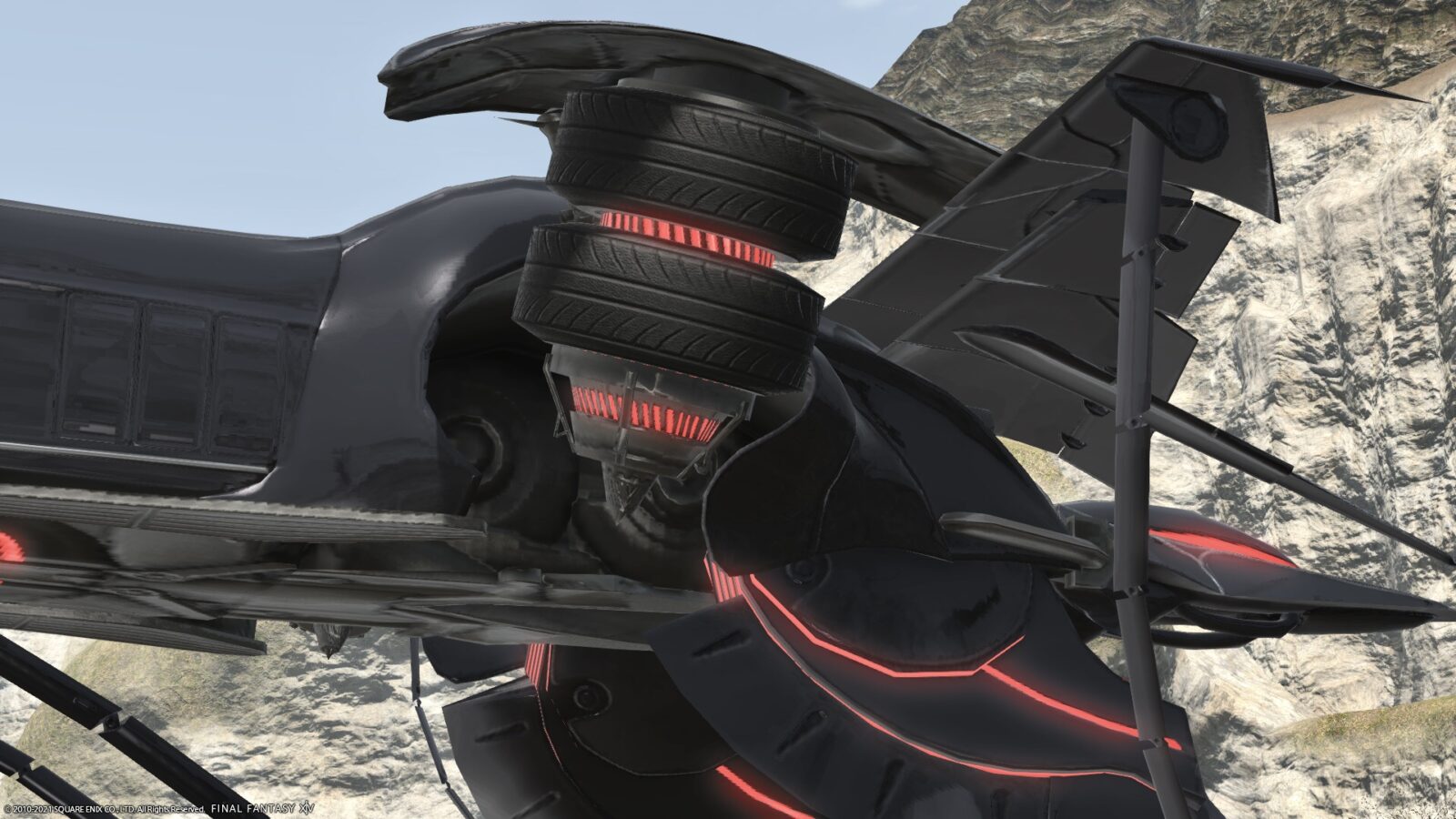 I'm worried if it fits the world view anymore.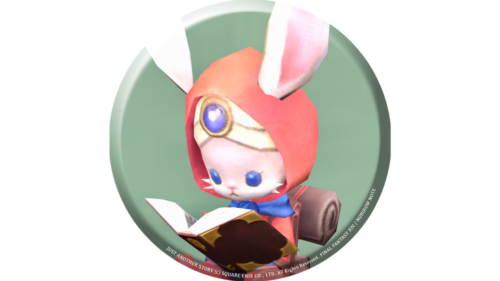 namingway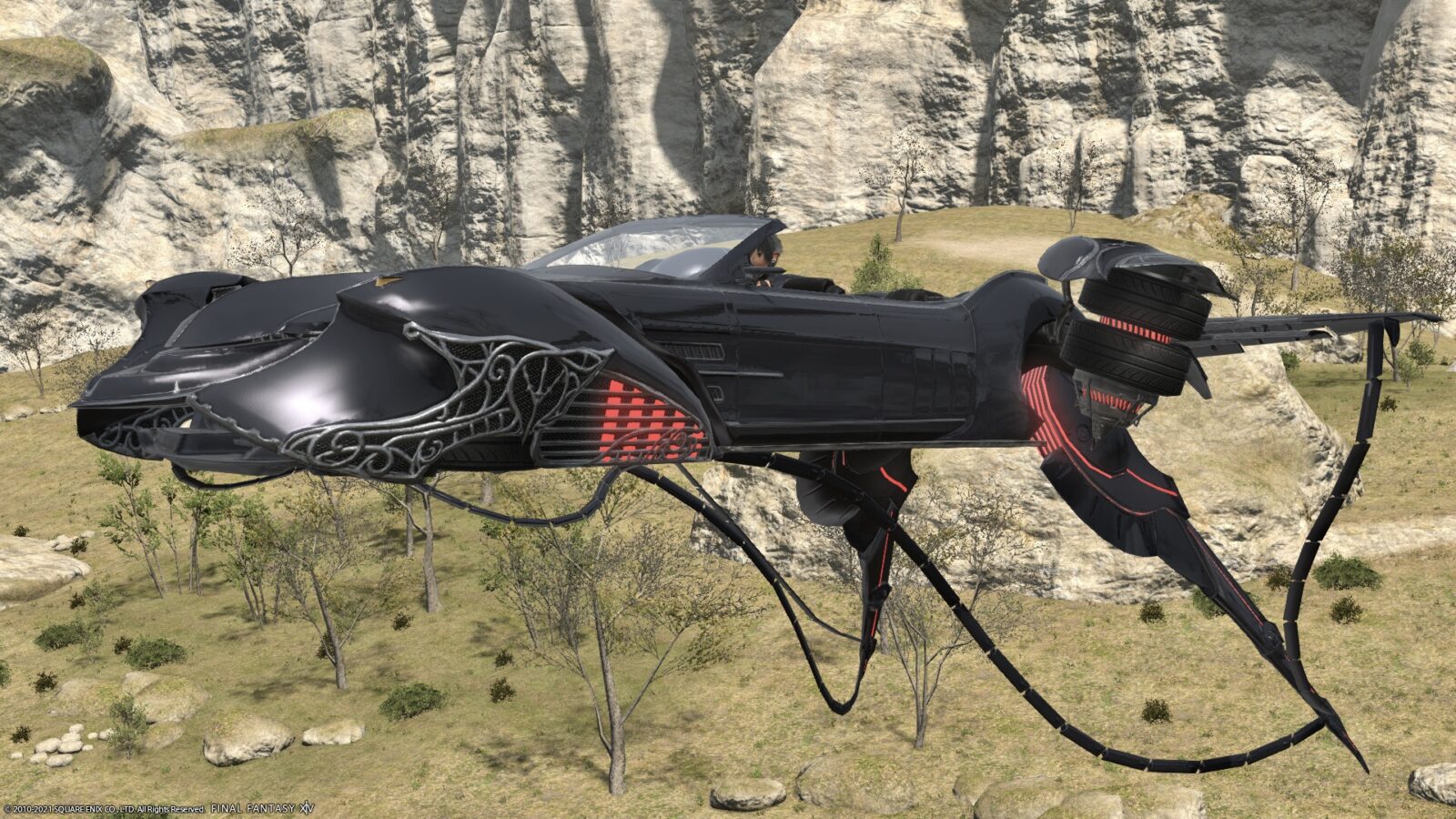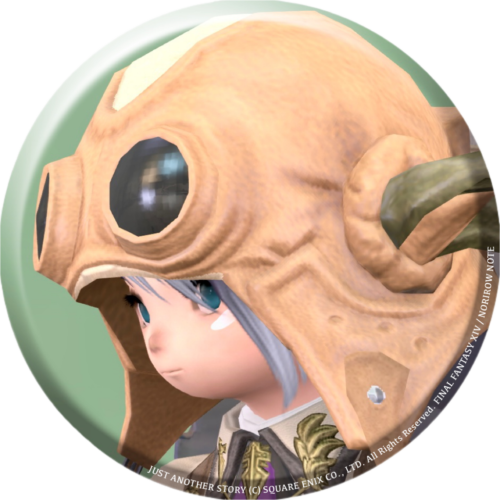 norirow
Fufufu, I wanted to ride "TYPE-D" as well.
※ "TYPE-D" is a version of the monster truck with huge tires that appears in FF15.
This "Regalia Type-G" can be obtained at the FF15 collaboration event, so you definitely want to get it during the event!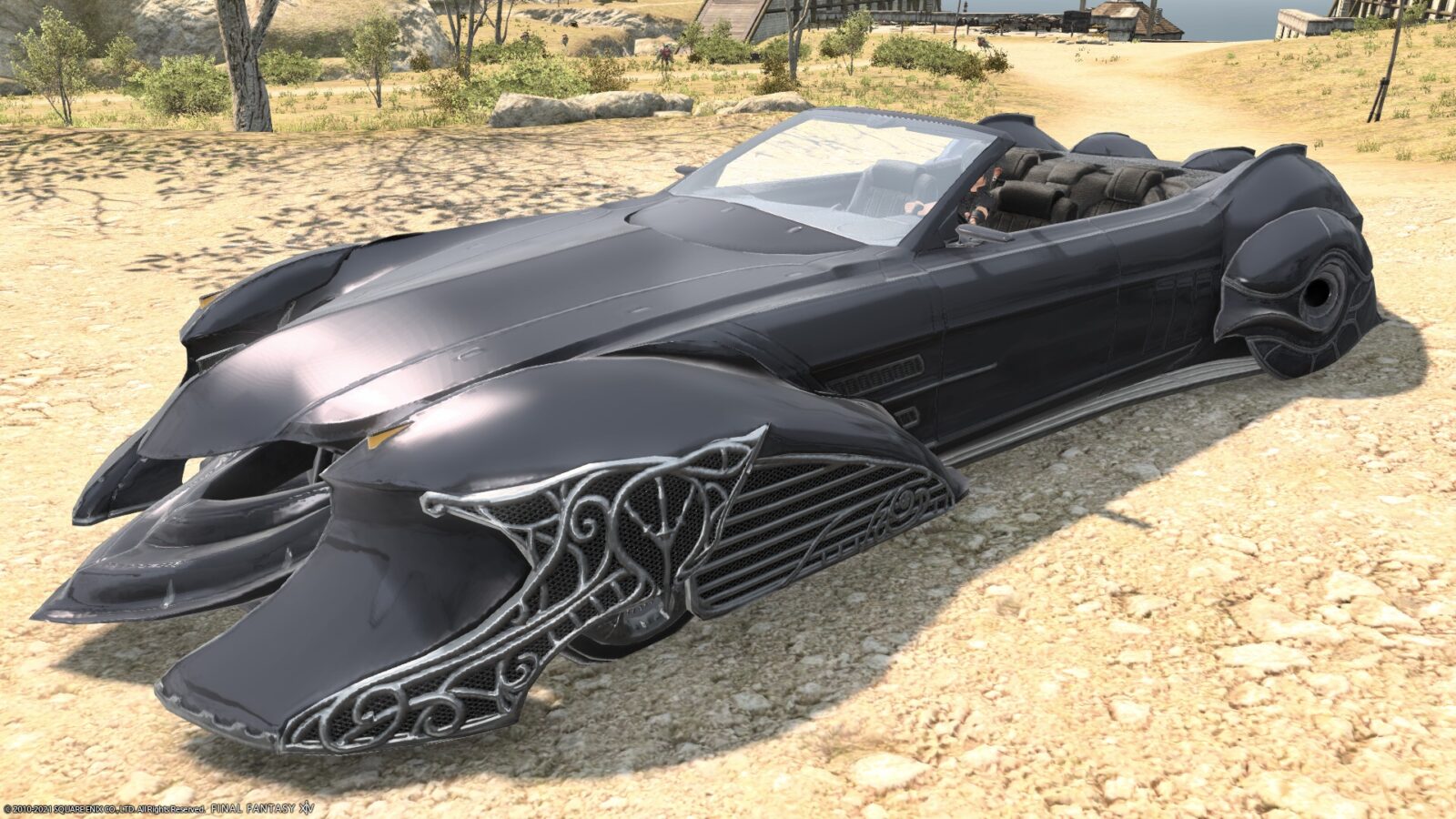 So, it was a record of the FF15 car mount "Regalia Type-G".
And the BGM is also very good, so I recommend it for a leisurely drive.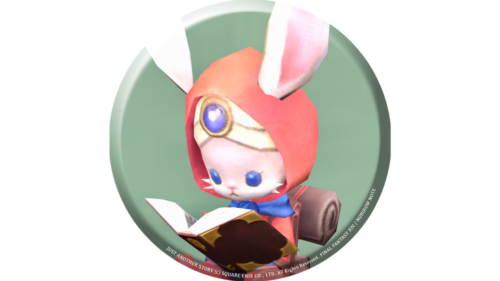 namingway
▼ Please check the video for the transformation and BGM!
Related records