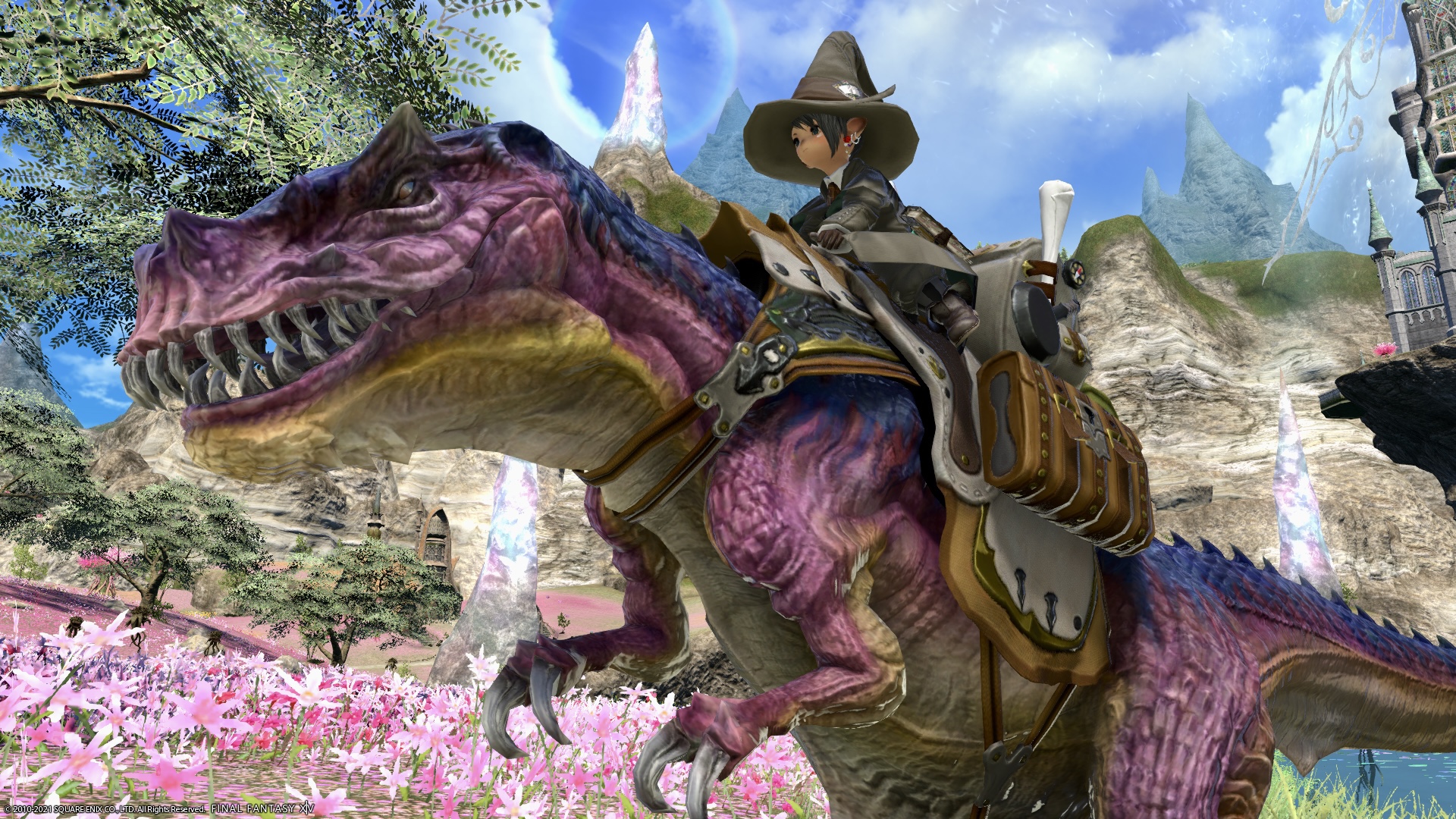 This is a large carnivorous dinosaur mount "Tyrannosaur".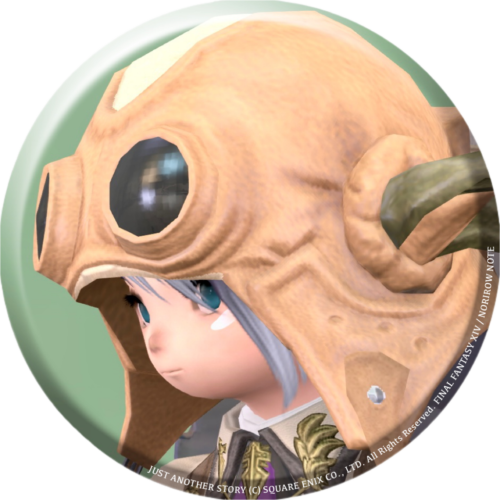 norirow
It's a dinosaur and it looks scary at first glance, but he brought me a set of travel equipment and it's kind of cute.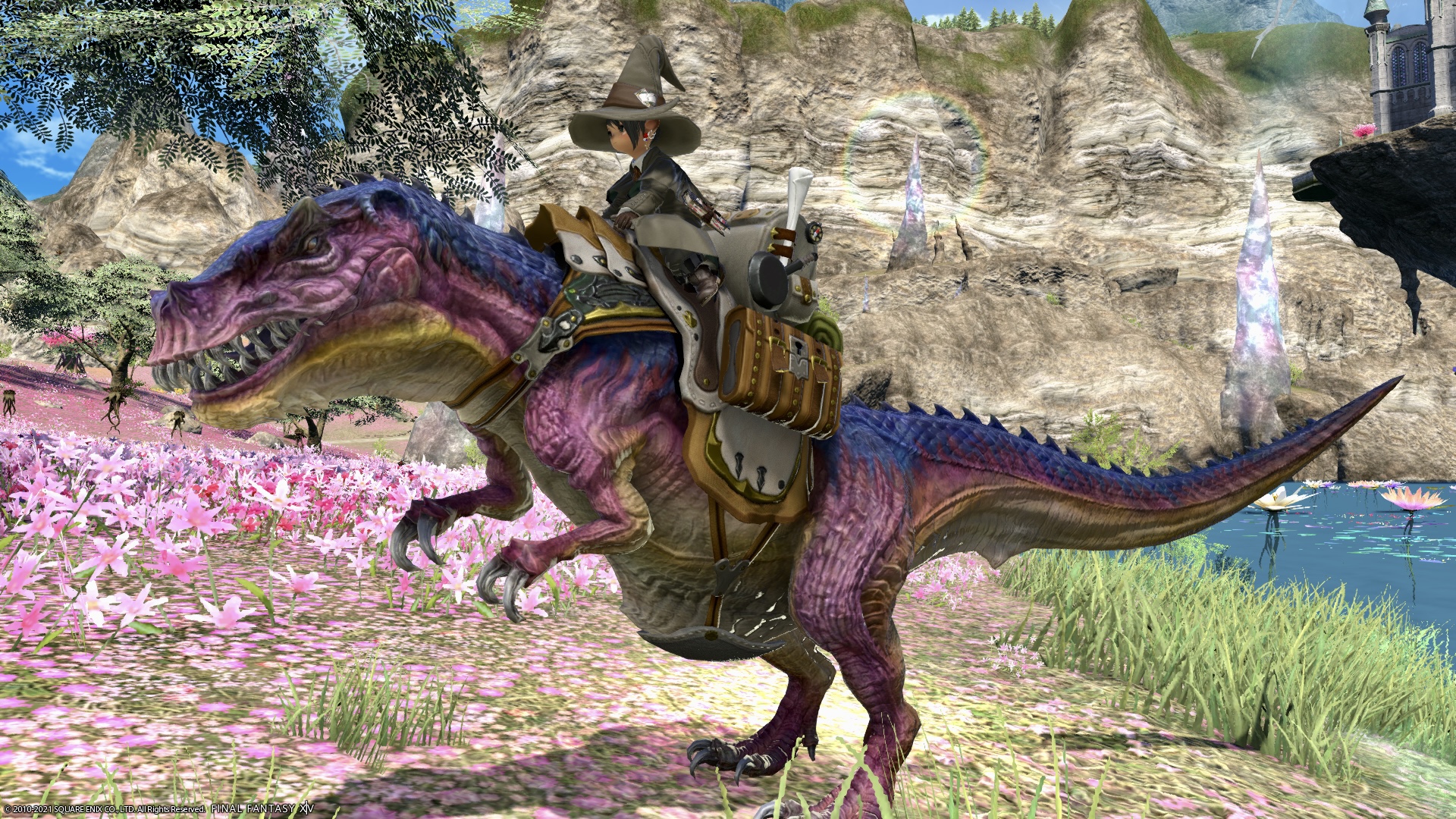 It's supposed to be a large carnivorous dinosaur, but when Norirow-san rides on it, it's very small and kind of cute, isn't it a child of Tyrannosaurus?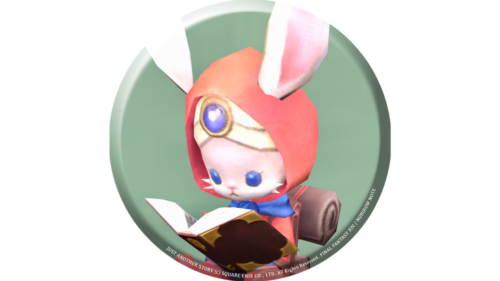 namingway
It's a dinosaur that's a little cute because it's the size of a Lalafell.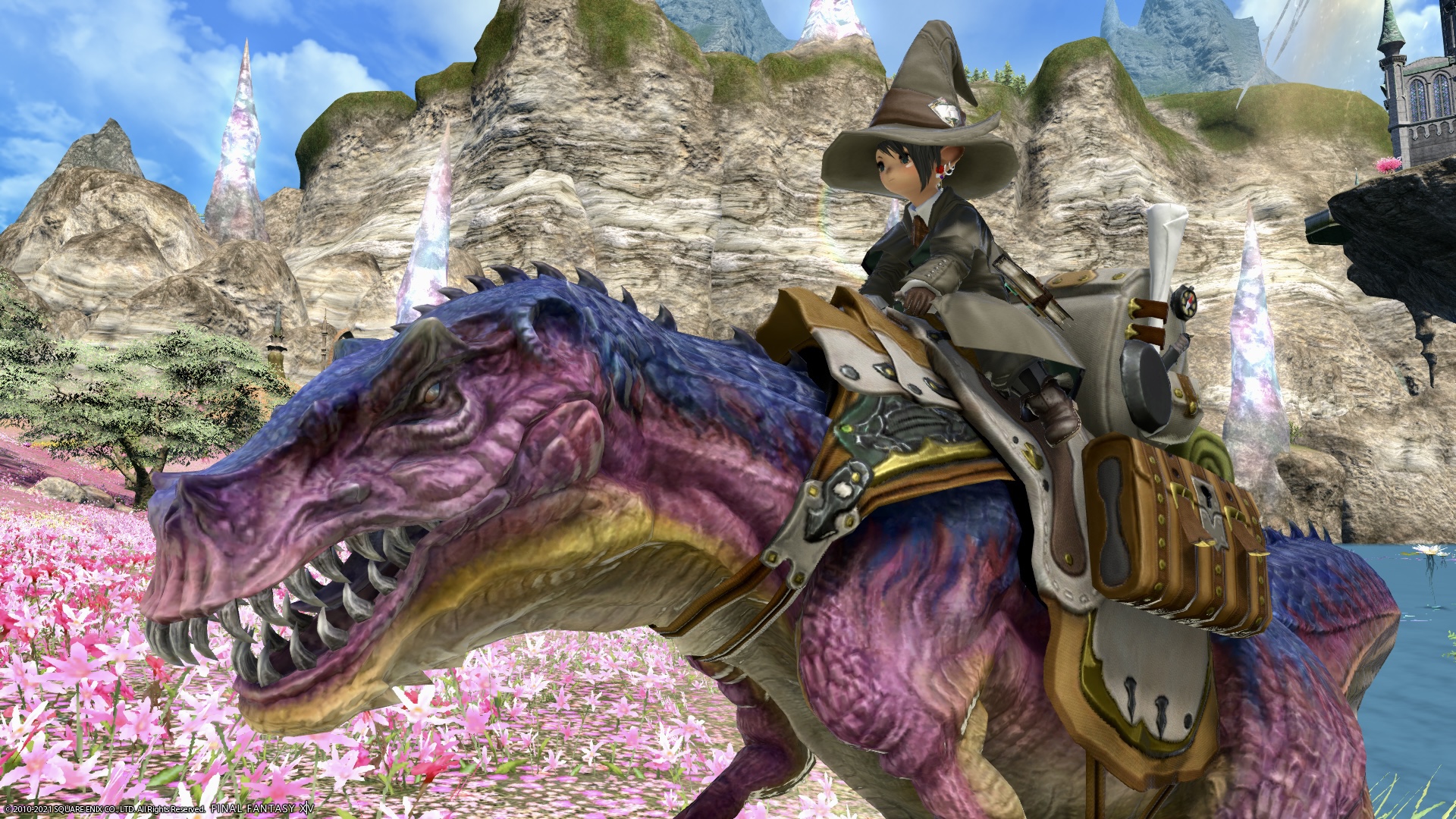 He has a lot of travel tools.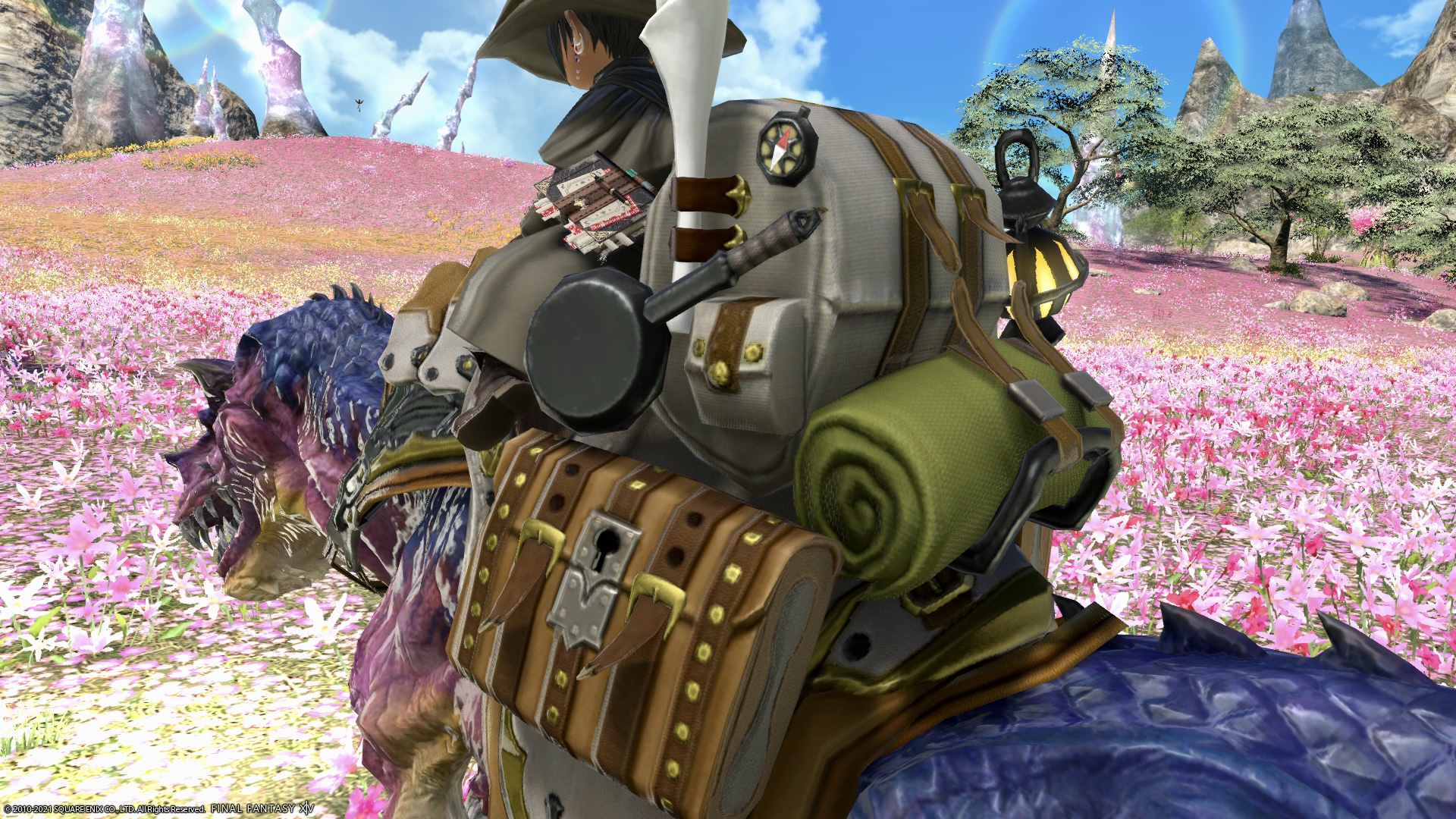 He brought a lot of frying pans, maps, compasses, sleeping bags, etc. in a big bag, and it is a perfect travel companion mount.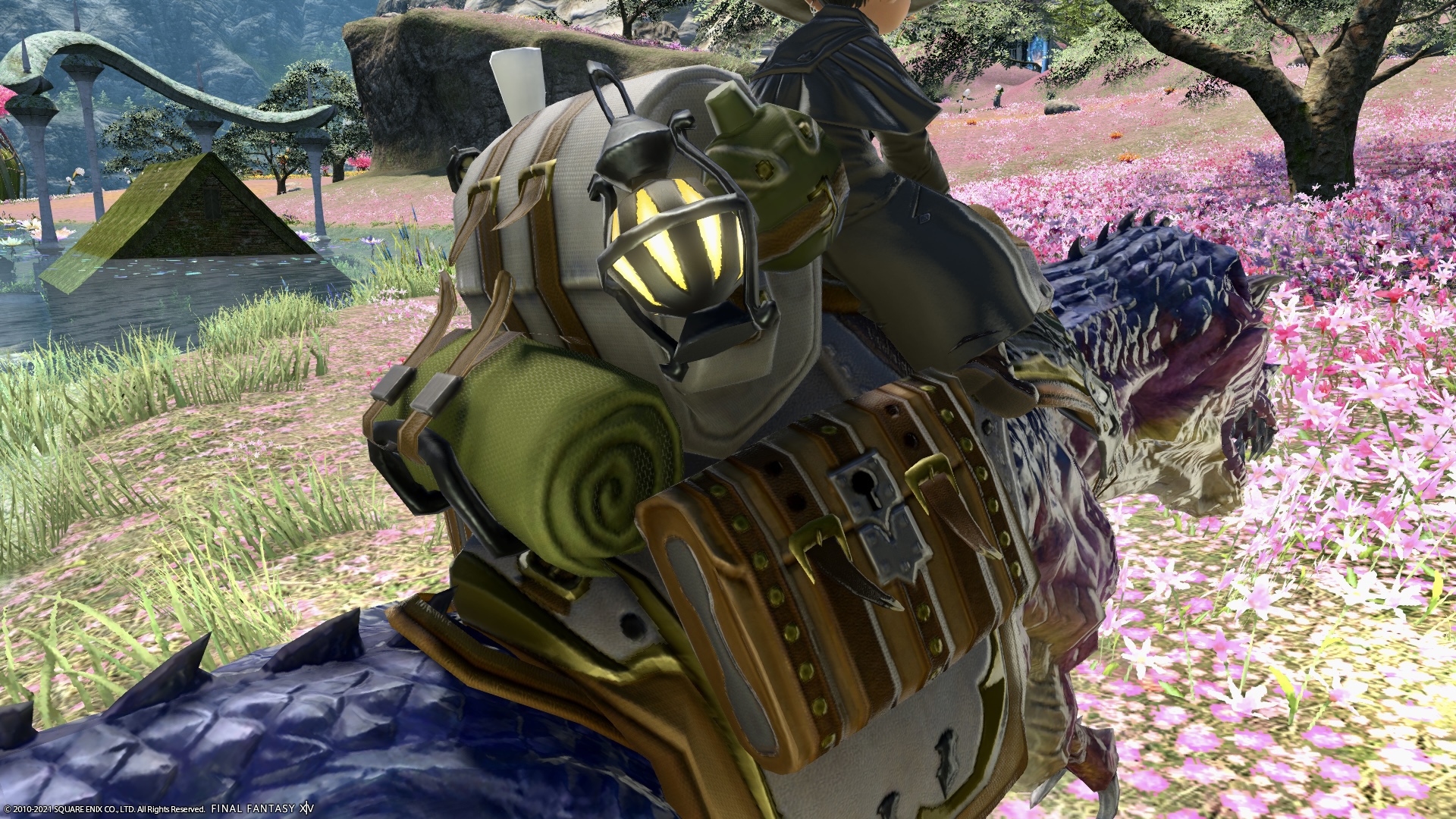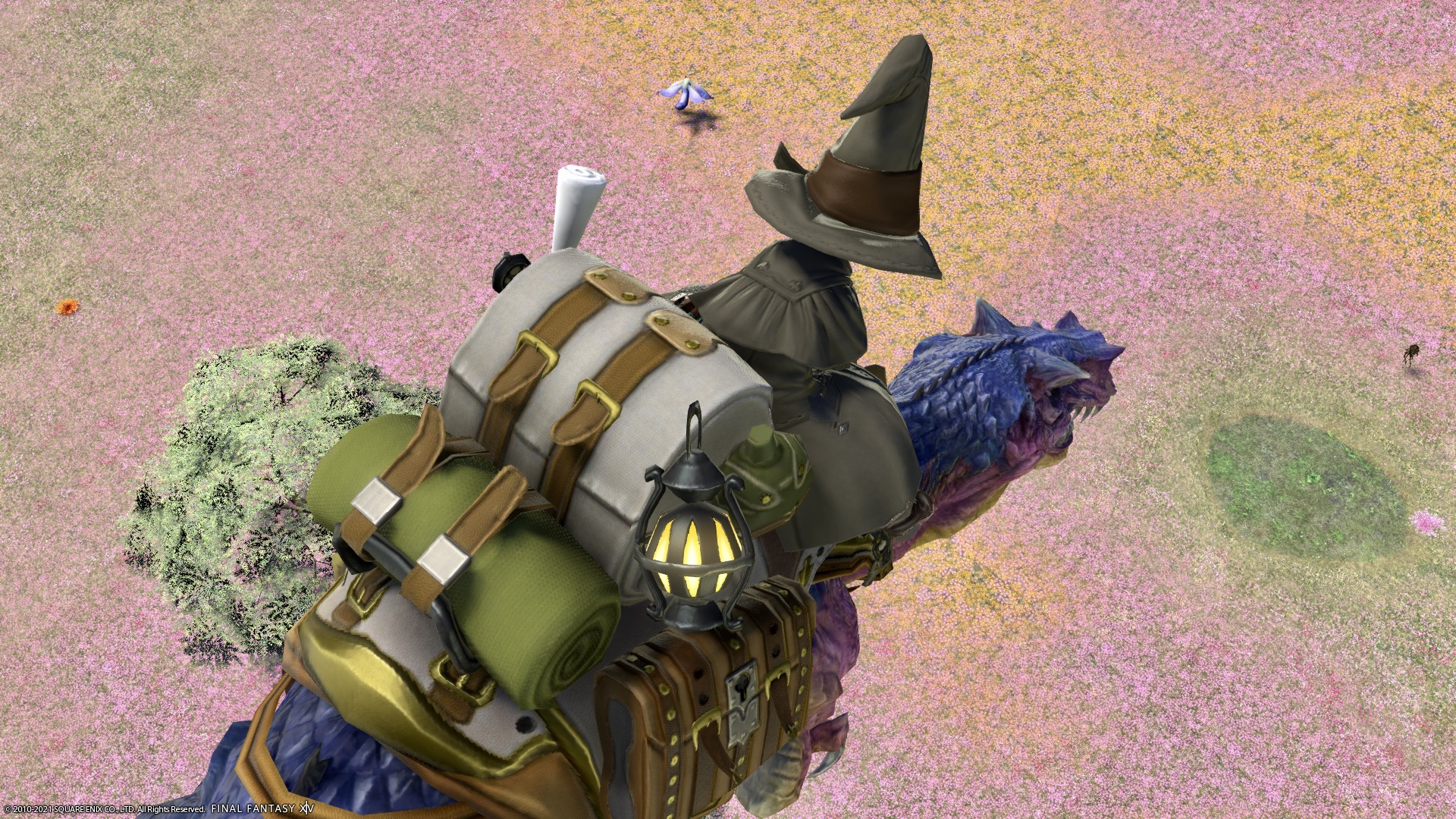 Even if it is stopped, it is waving its tail. Check out the video below to see how it works.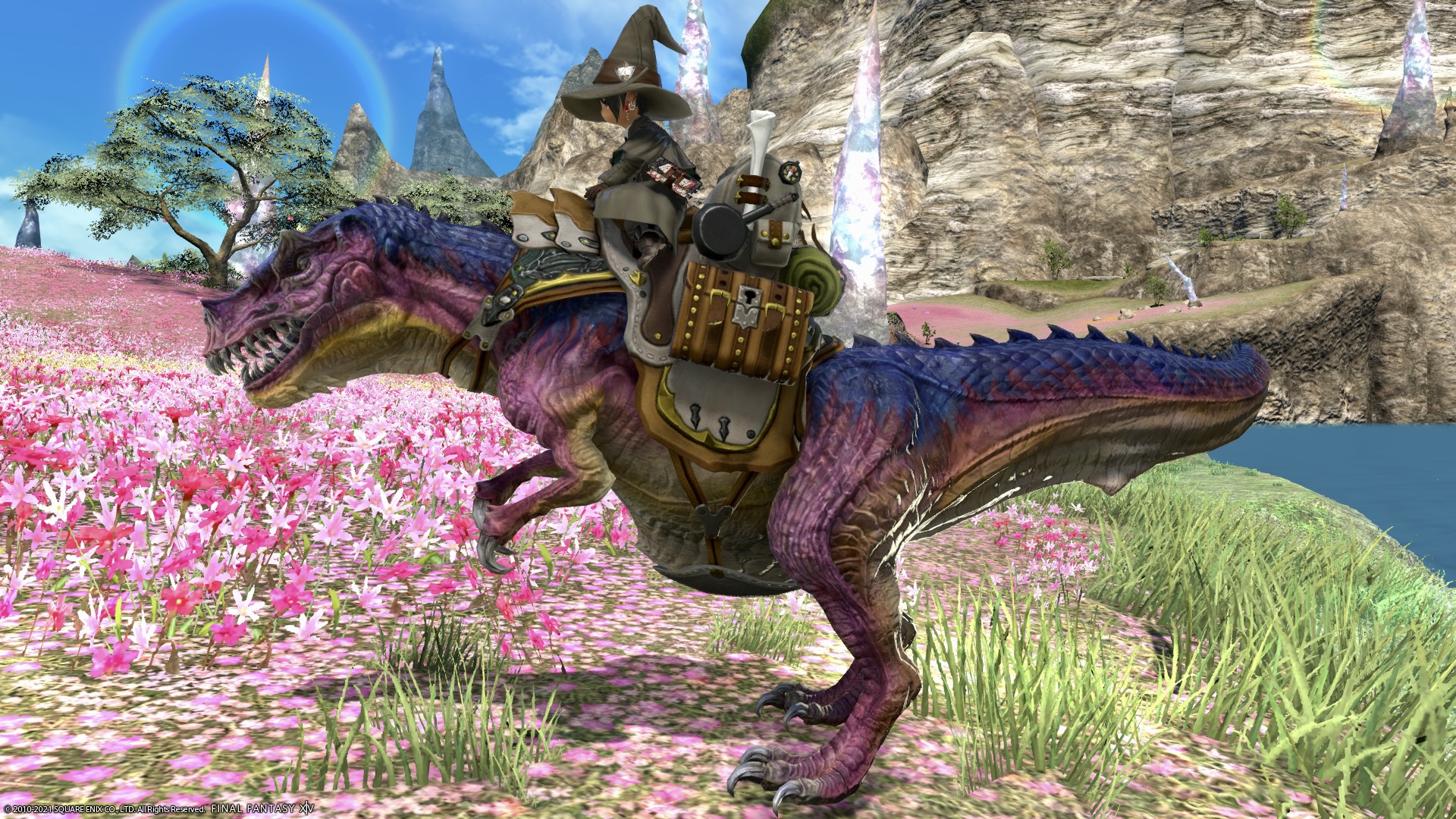 The running figure is small, so it's a little cute. lol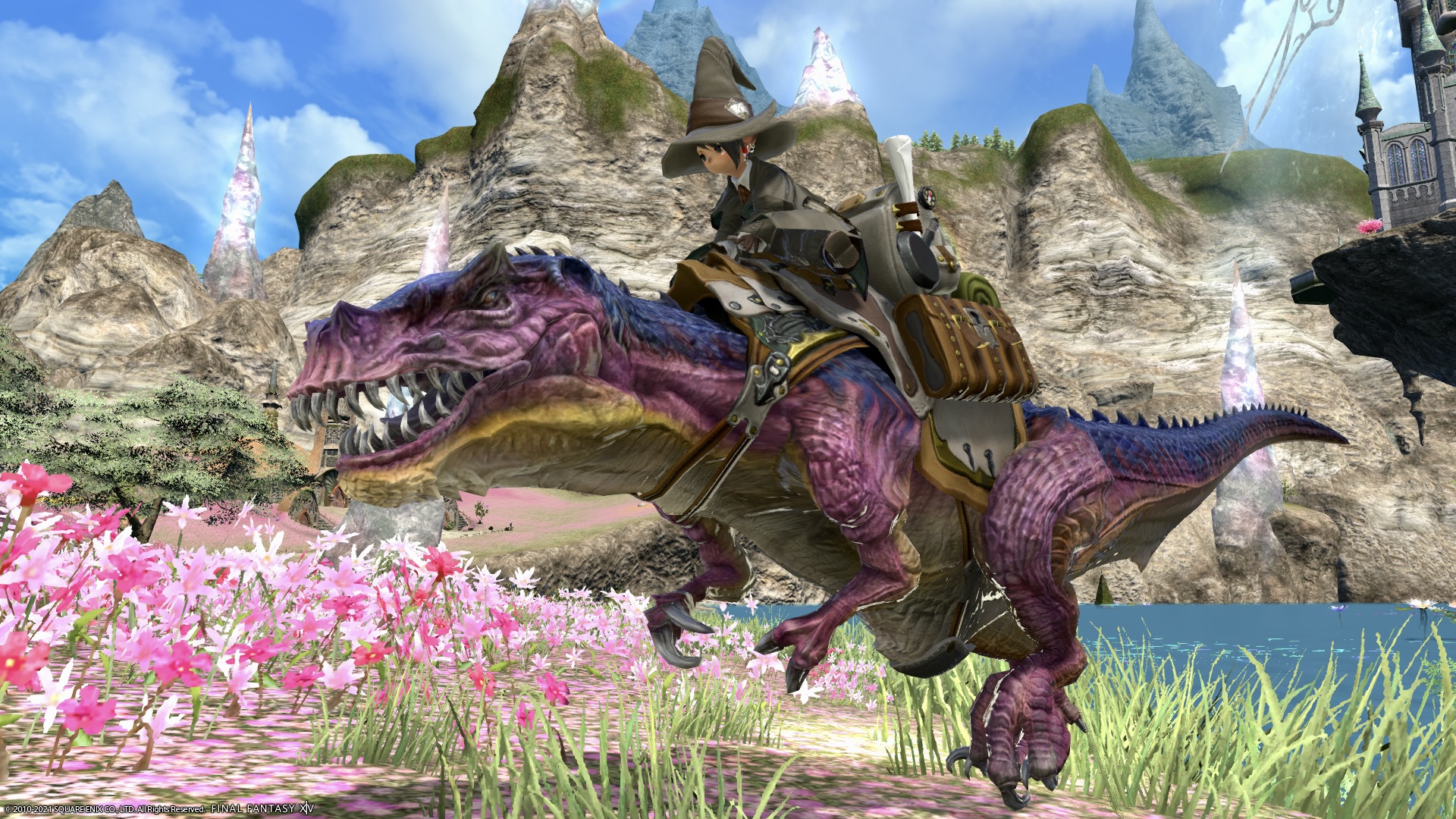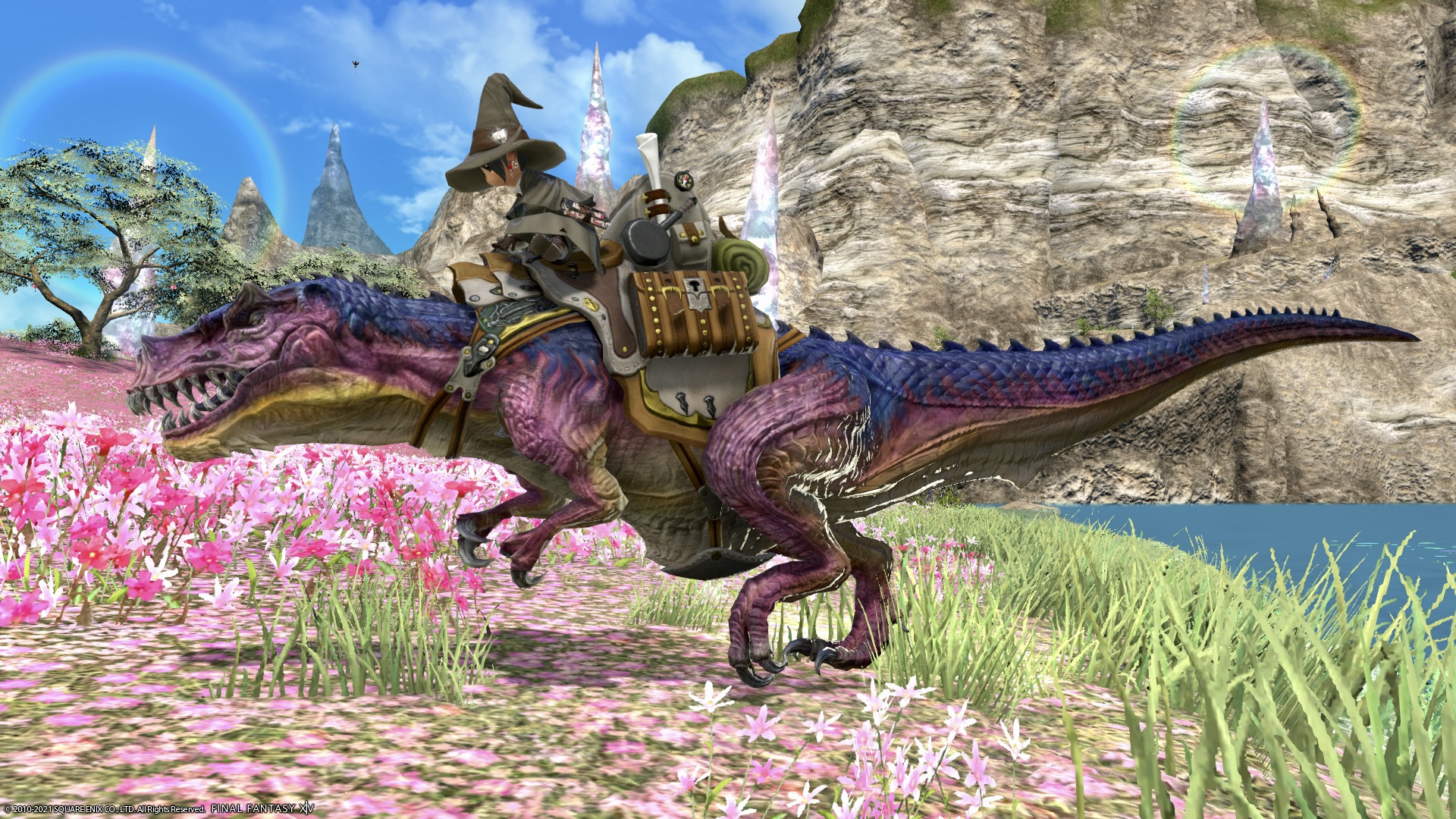 Although it is a large carnivorous dinosaur, it can fly in the sky.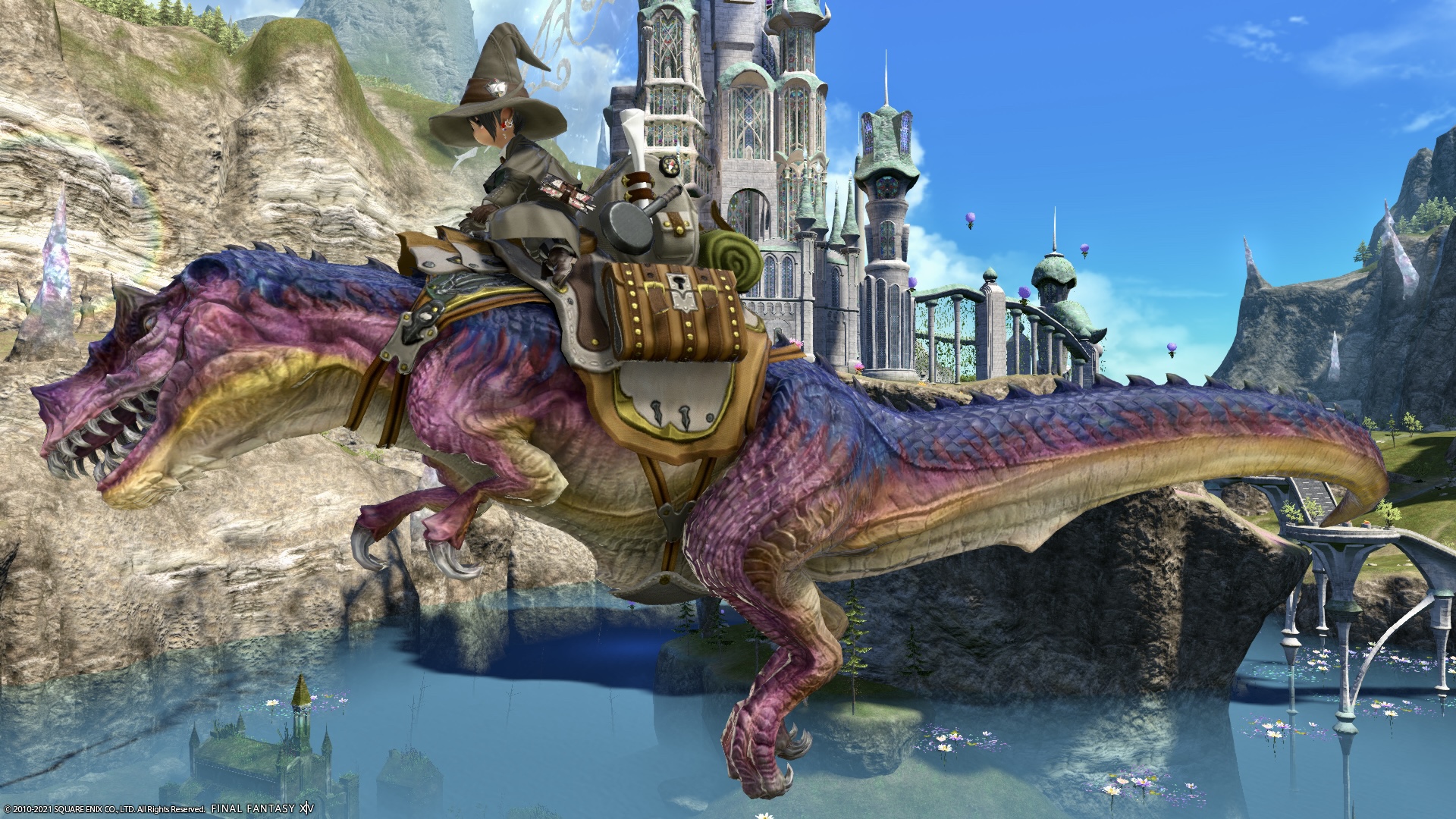 Alarmed scholars report that the "T-Rex"—as it is called by those short on ink—has gained the power of flight through continued exposure to the Isle of Val's turbulent aether. Despite its ferocious nature, some still approach it, insisting it can be tamed by an adventurer of great strength.

From the official commentary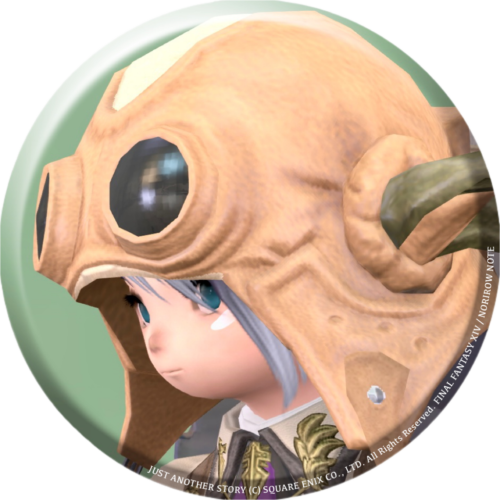 norirow
I see, thanks to Val's turbulent aether!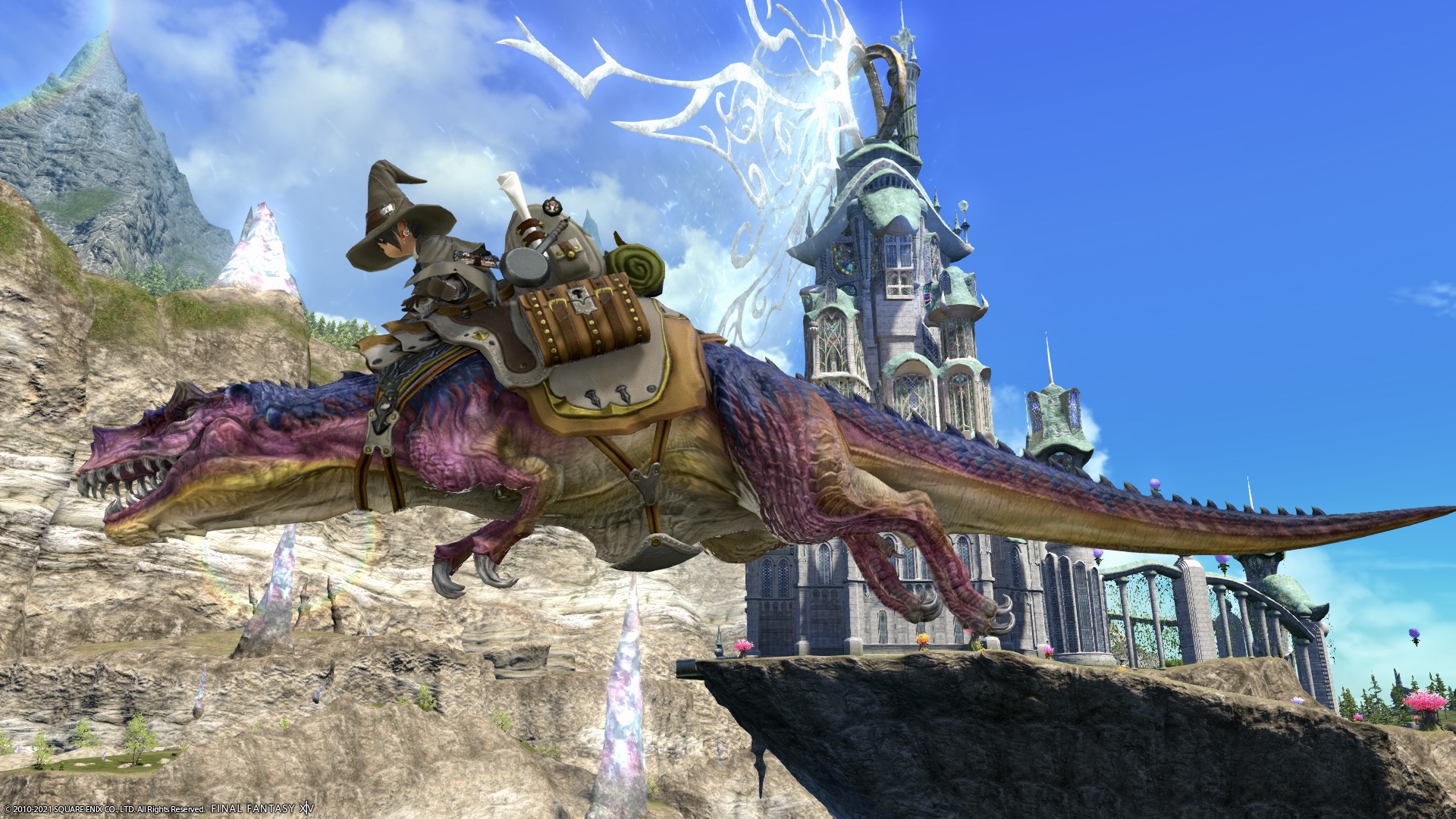 In addition, this mount "Tyrannosaur" may be rarely included in the lock box available in "Forbidden Land Eureka: Anemos". (* Tyrannosaurus horn)
I'm surprised if a huge dinosaur is inside the treasure chest.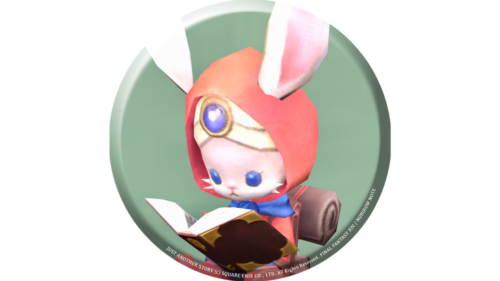 namingway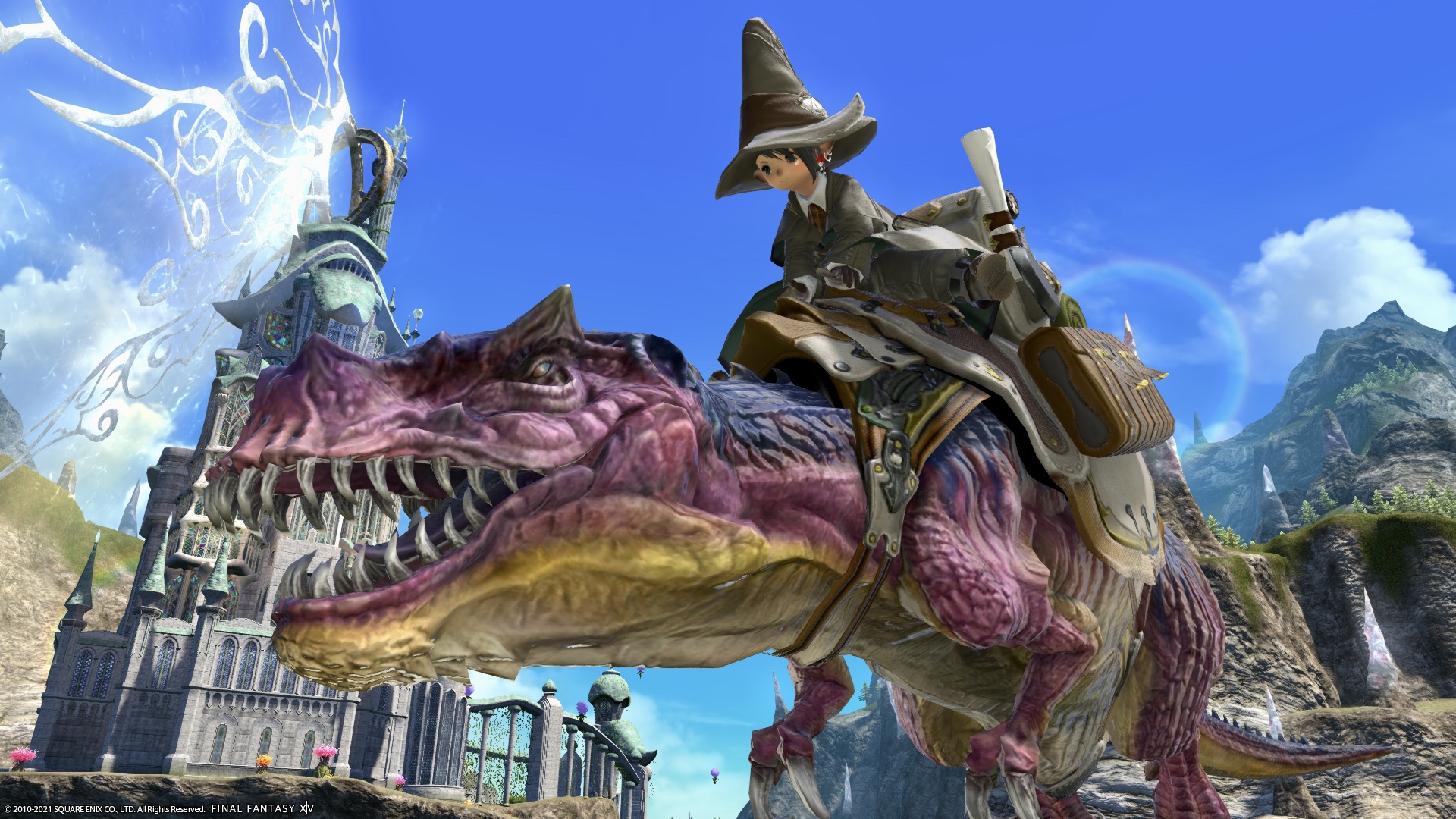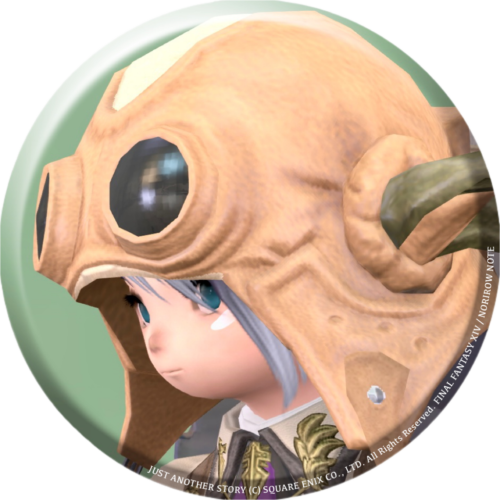 norirow
Sometimes you can get it at "Moogle Treasure Trove", so if you have it in the lineup, you might be aiming for it!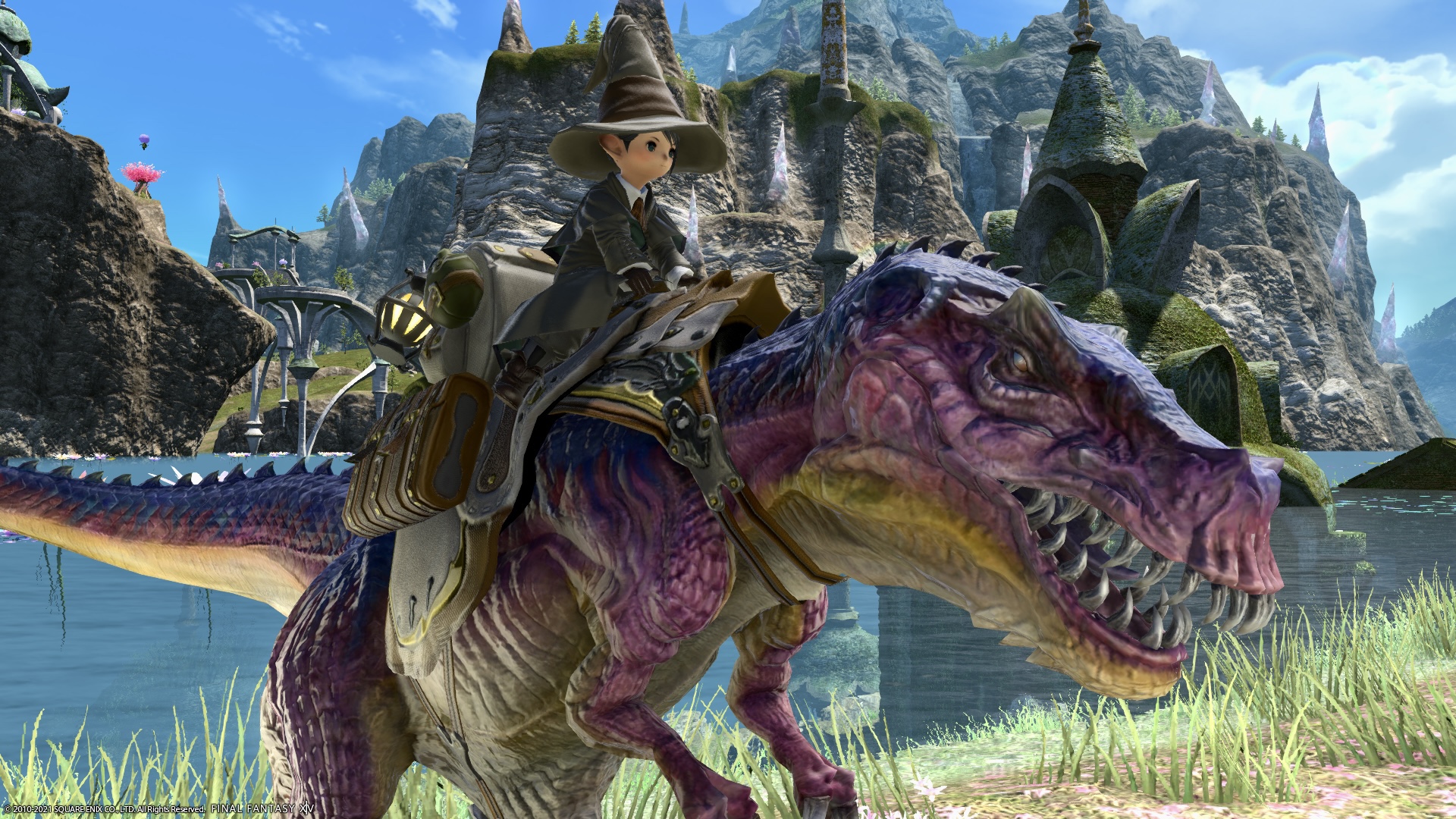 So, it was a record of the dinosaur mount "Tyrannosaur".
▼ Please check the video for the movement of the mount!
Related records