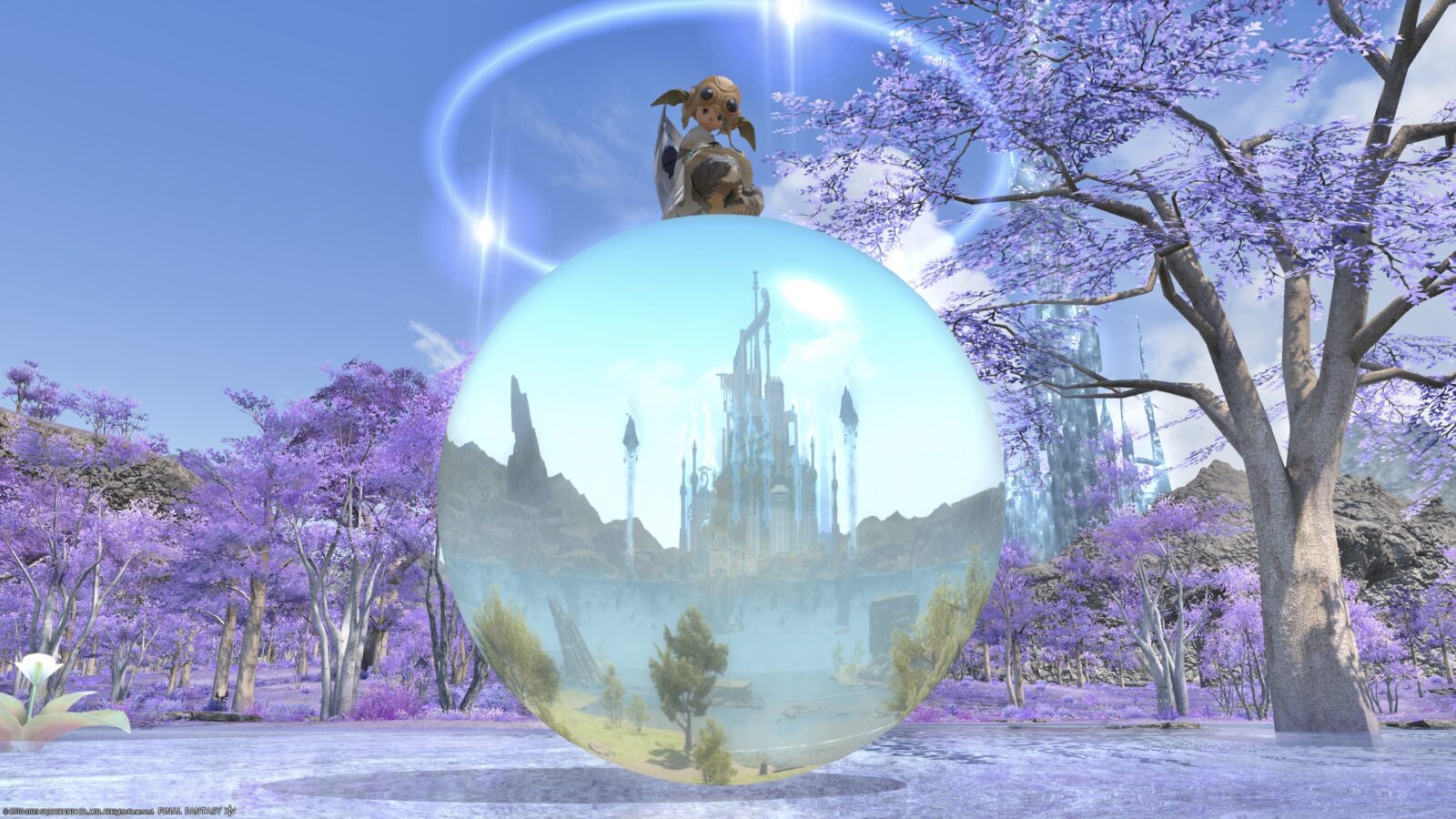 This is a record of the Mount "Demi-Ozma" that can be obtained as a reward for clearing the Baldesion Arsenal in The Forbidden Land, Eureka.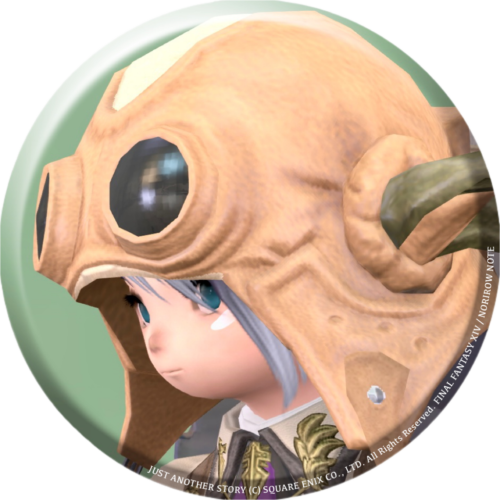 norirow
Oooh, I got some awesome mounts!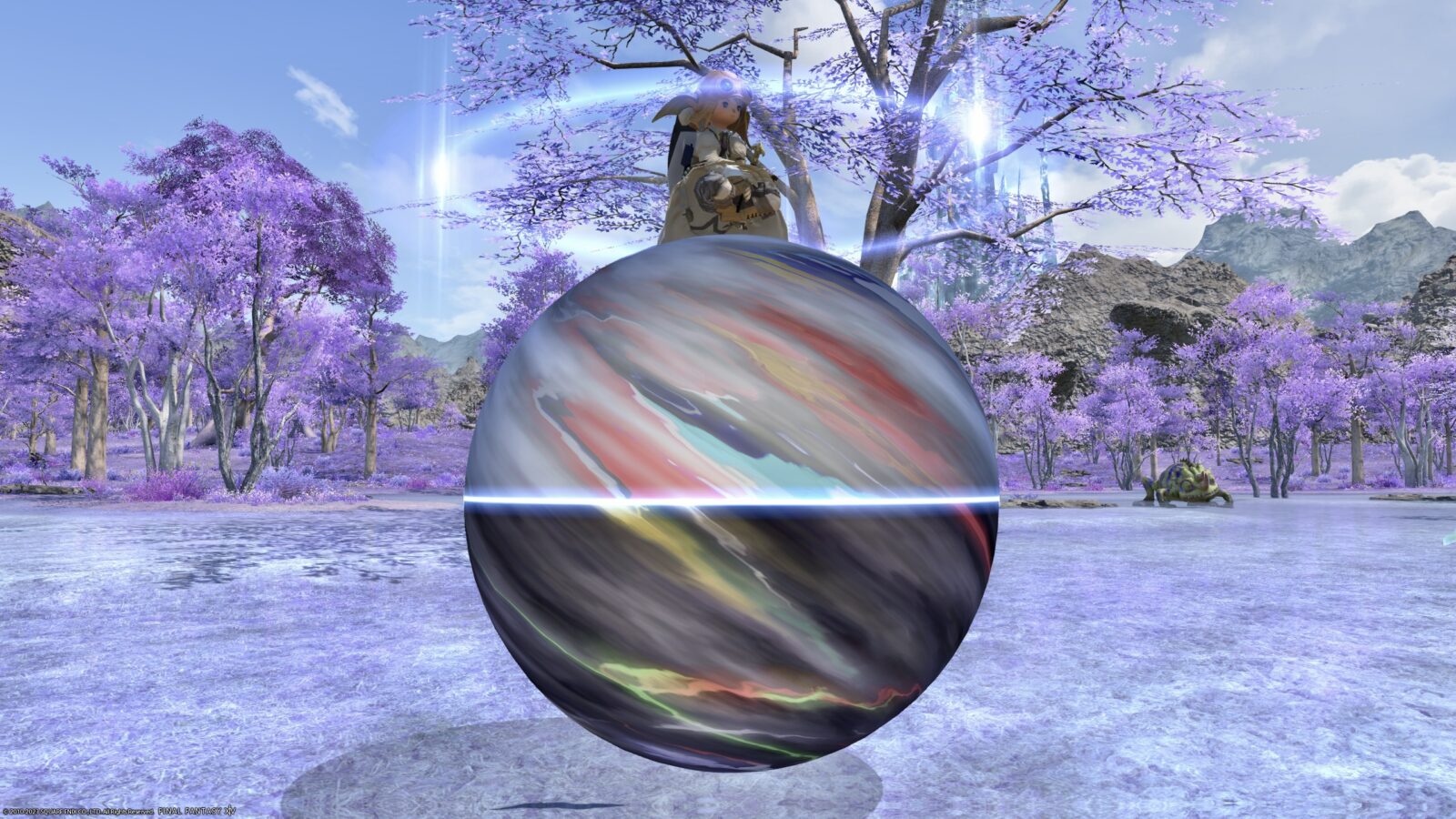 It's the Ozma I saw in Mhach.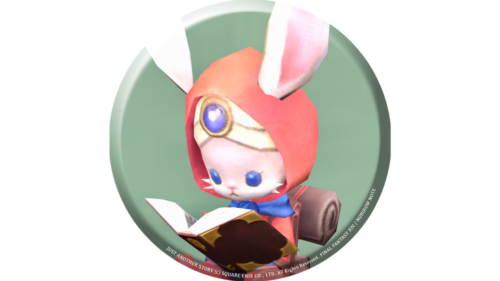 namingway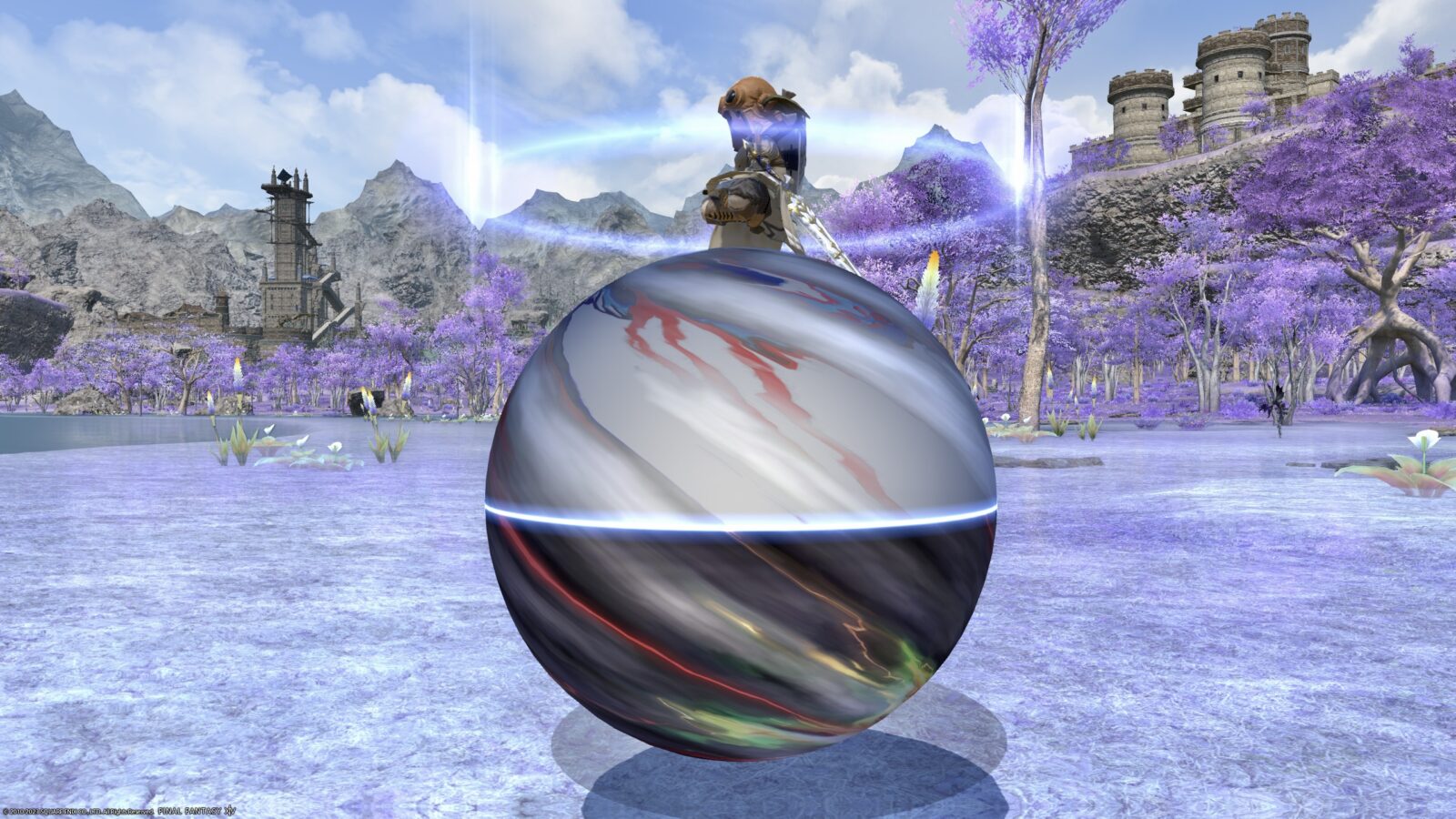 A mount similar to Ozma from The Weeping City of Mhach.
Well, according to the commentary, Mhach's Ozma seems to be a replica of Baldesion Arsenal's Proto Ozma, so Eureka is the original.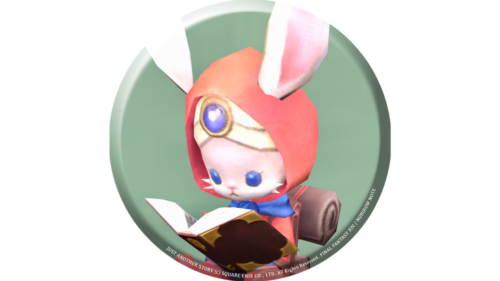 namingway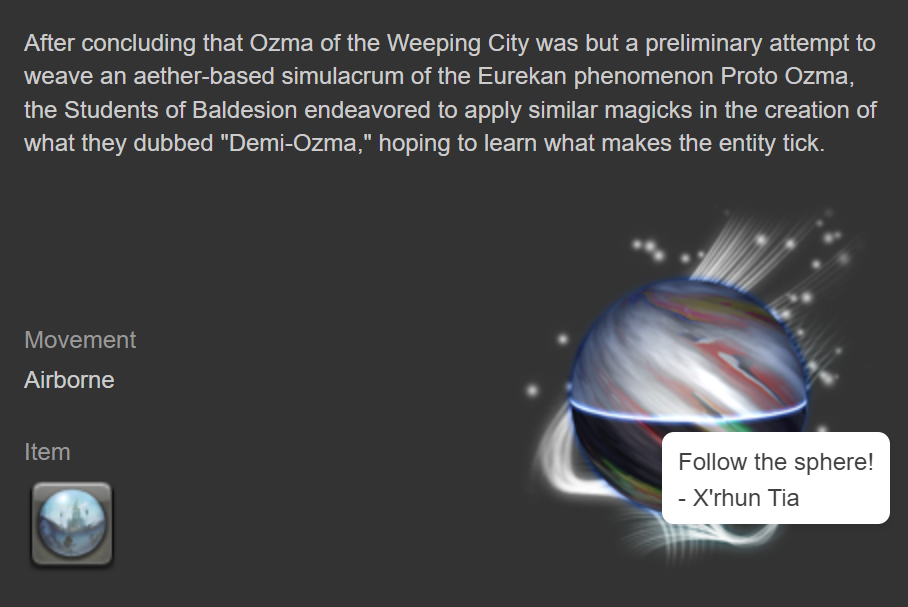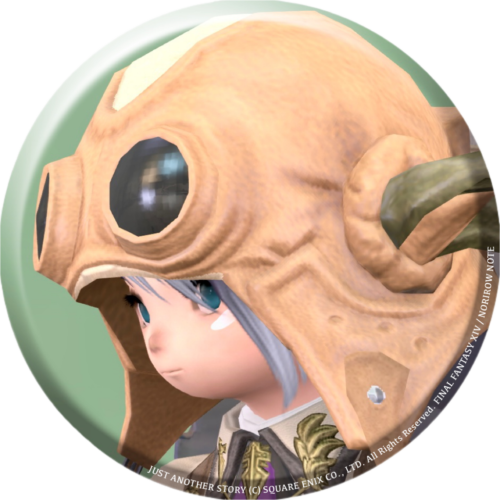 norirow
Is Ozma a weapon? Something like a celestial sphere?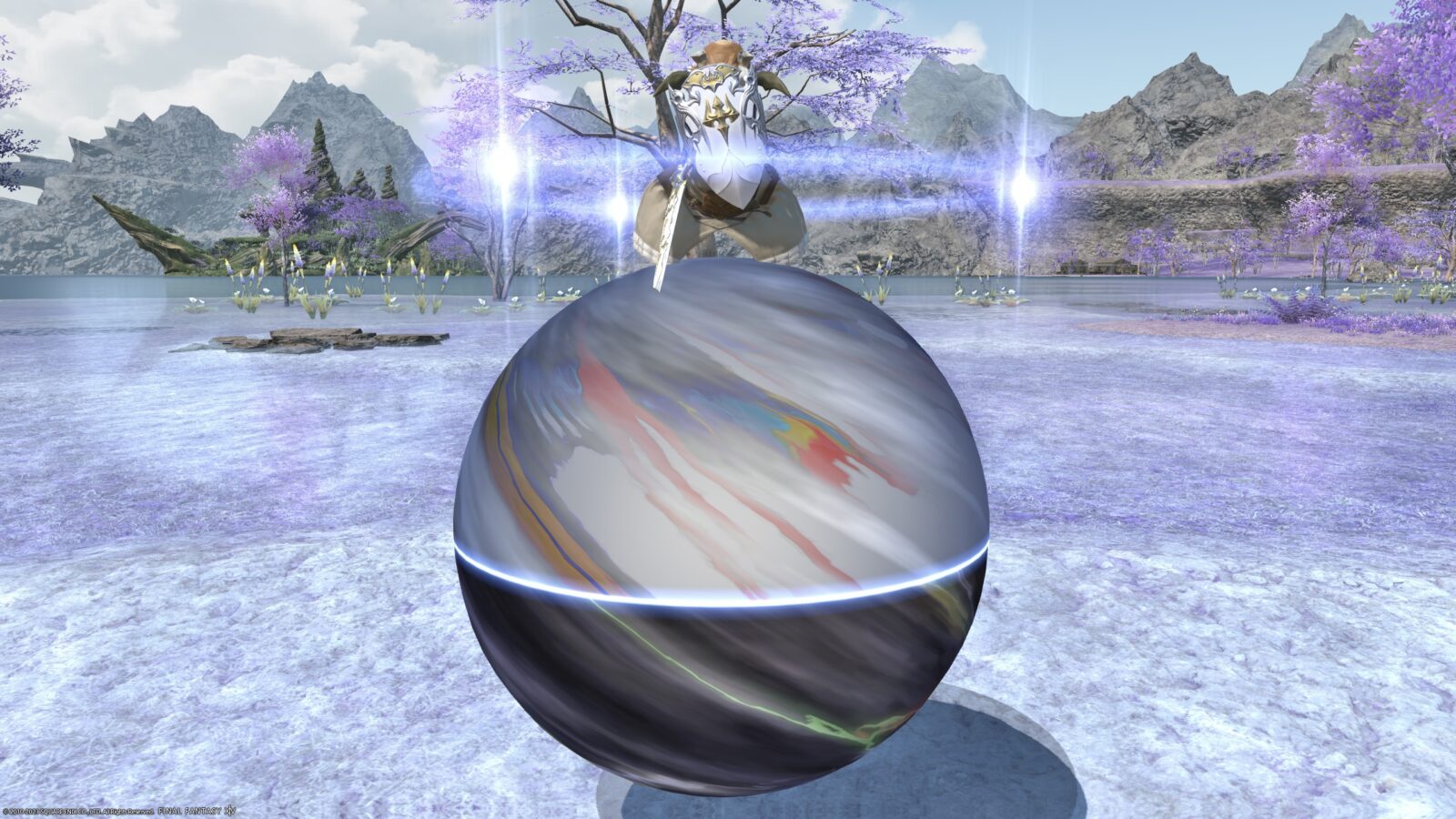 I sit cross-legged on top of the sphere, "floating".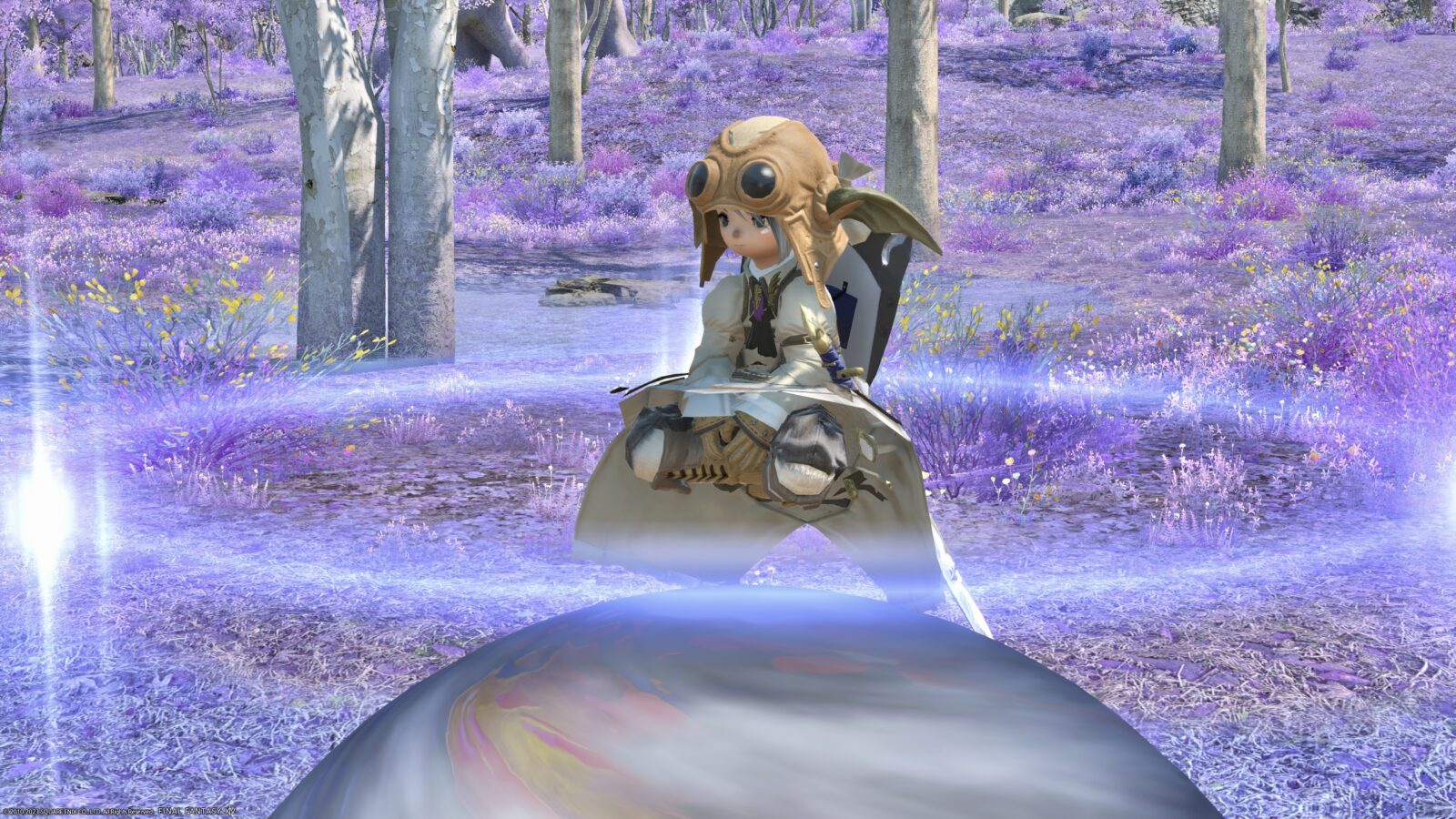 In addition, the moment you call this mount, the scenery of Eureka is projected on this beautiful sphere.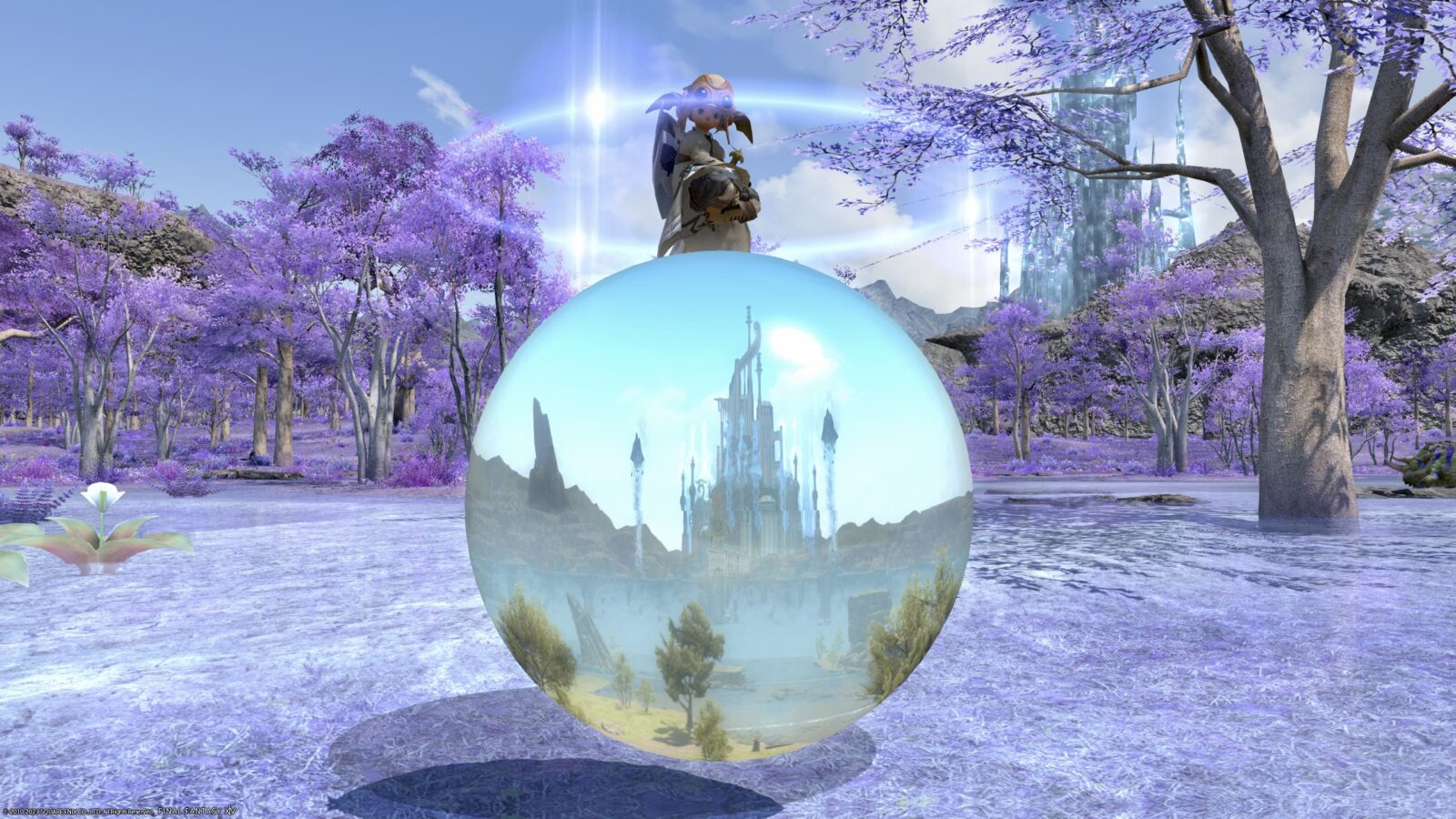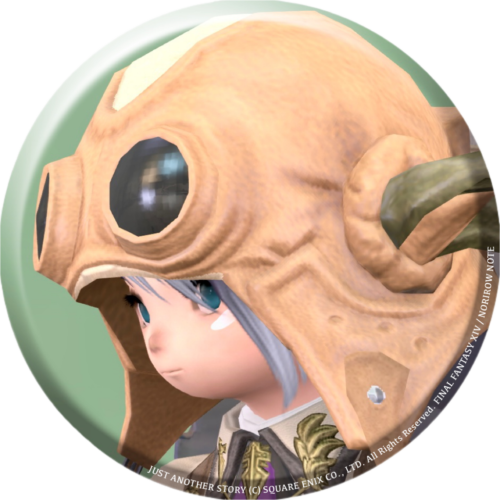 norirow
Sunny Eureka is so beautiful! Great view of the Baldesion Arsenal!
However, soon black shadows will appear from above and below, and the whole thing will look like outer space.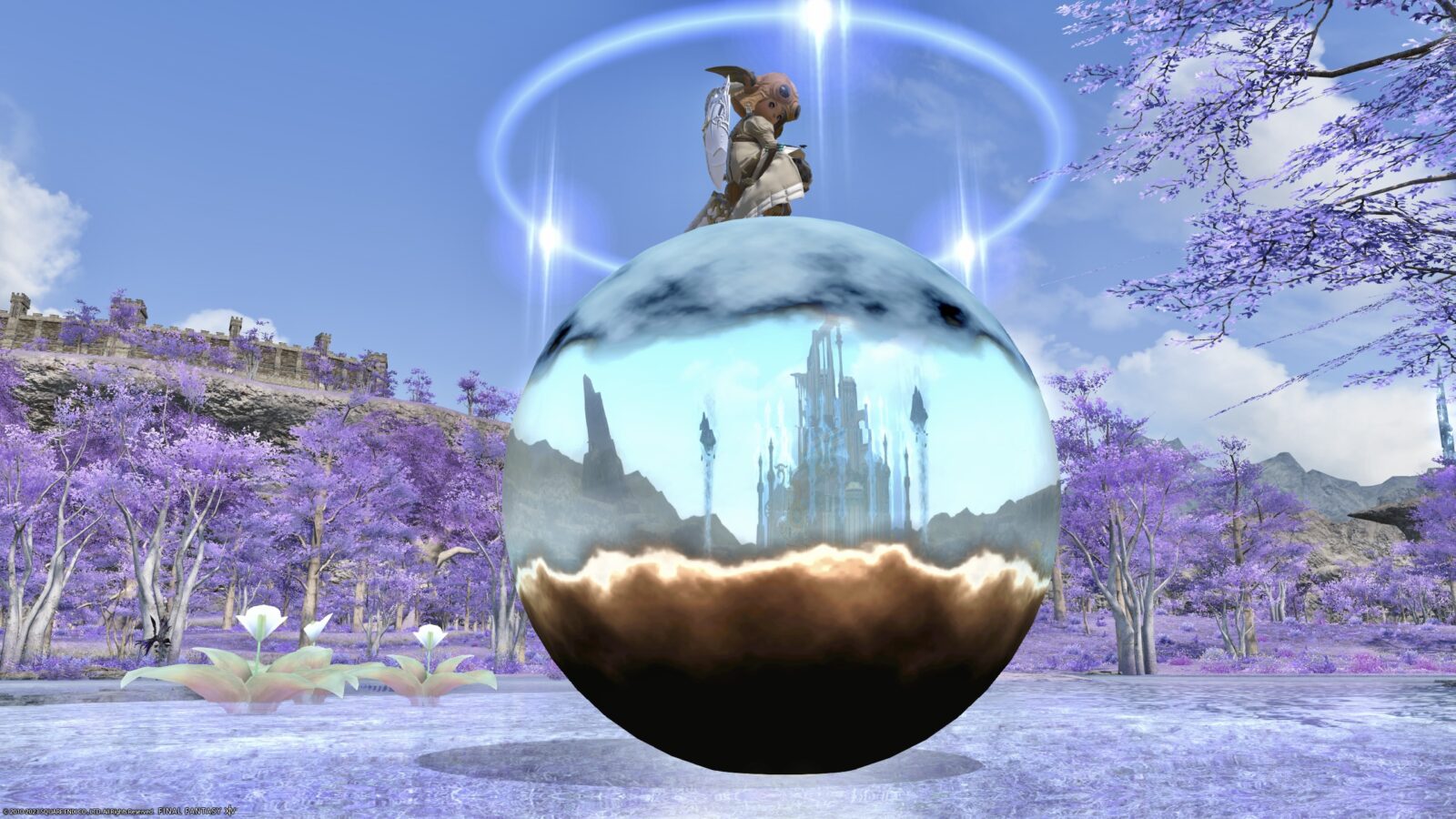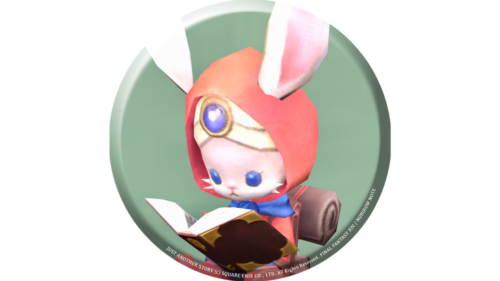 namingway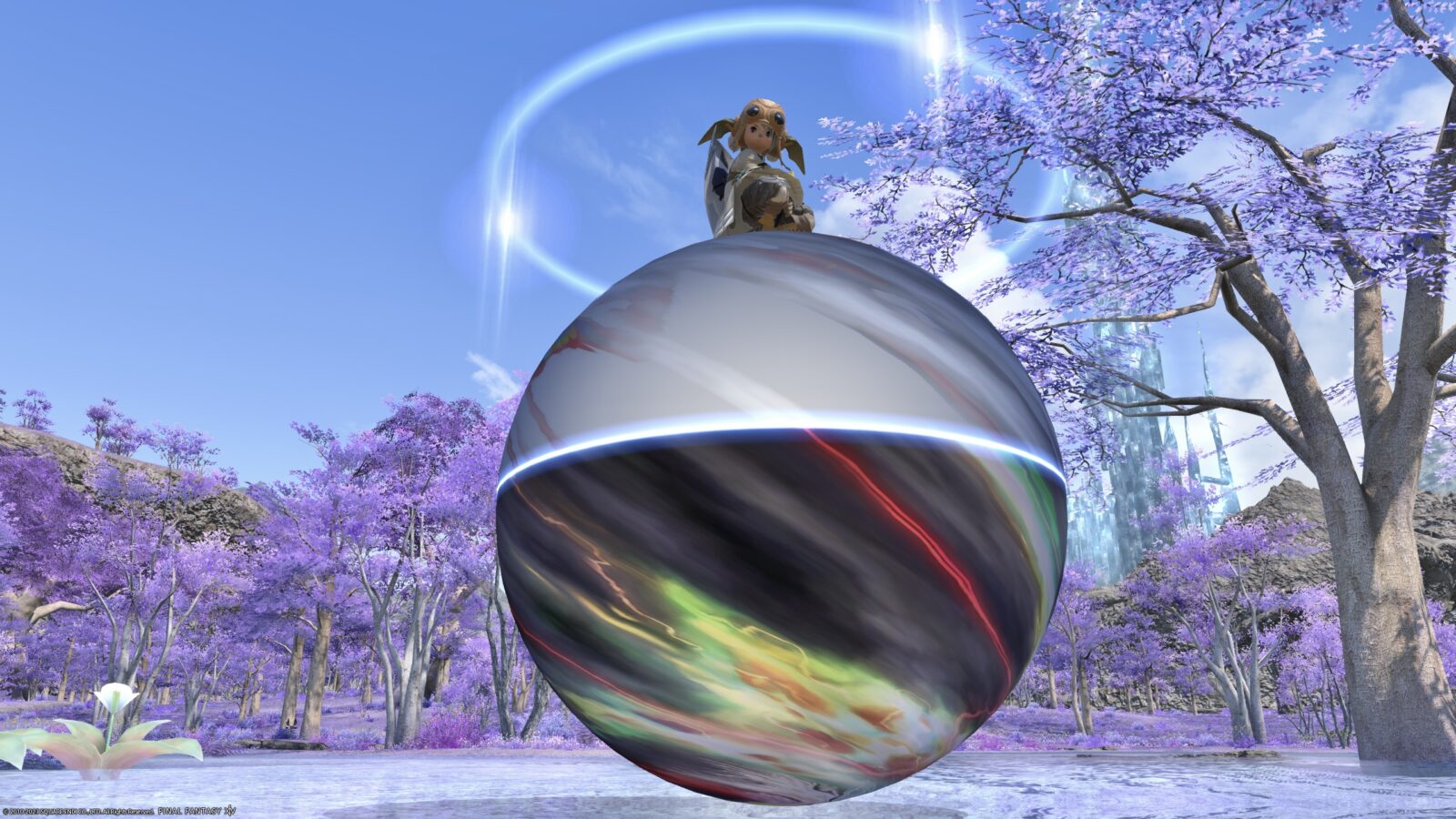 Airborne mode
And when flying, it transforms into a square with a sound effect!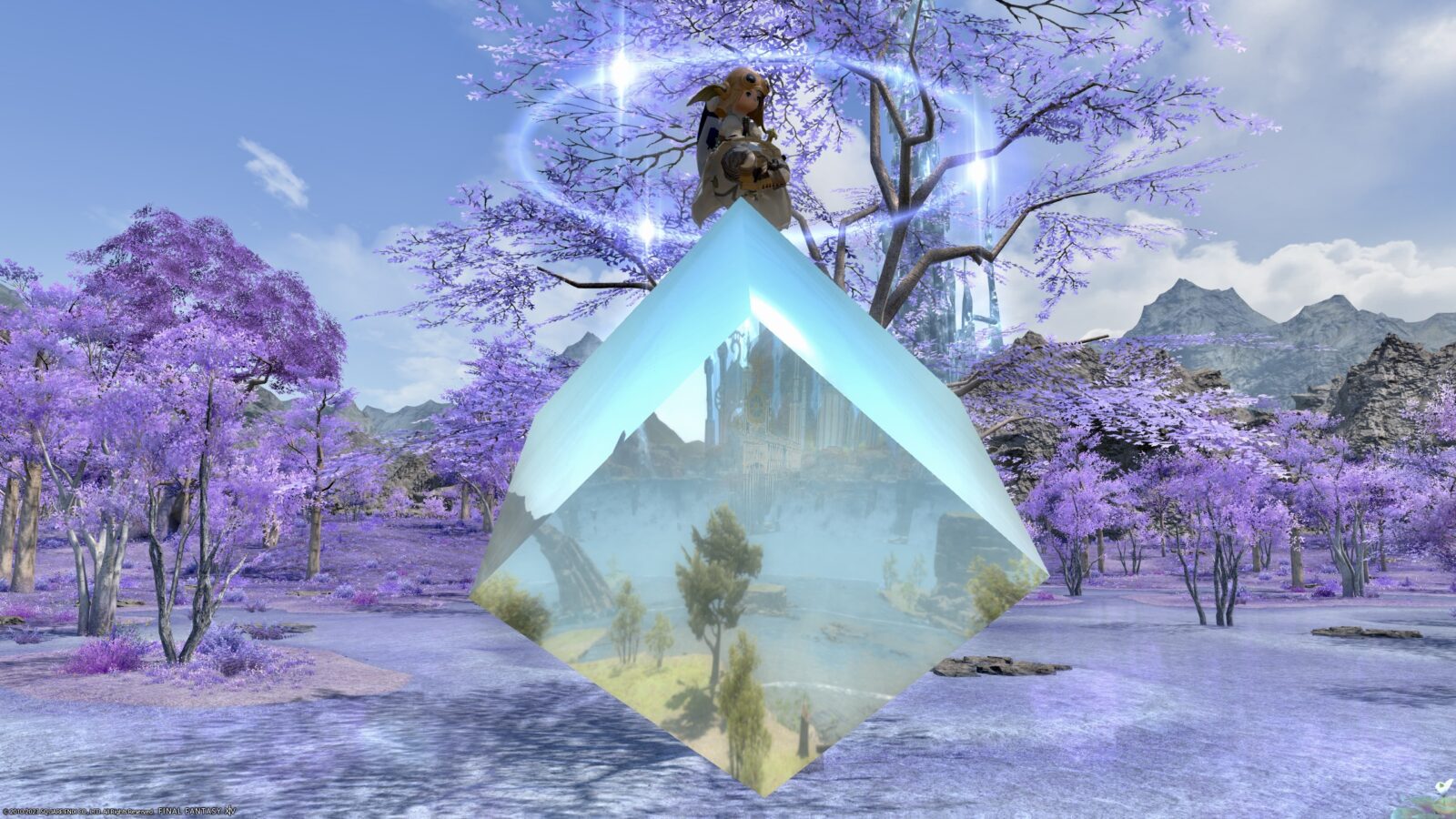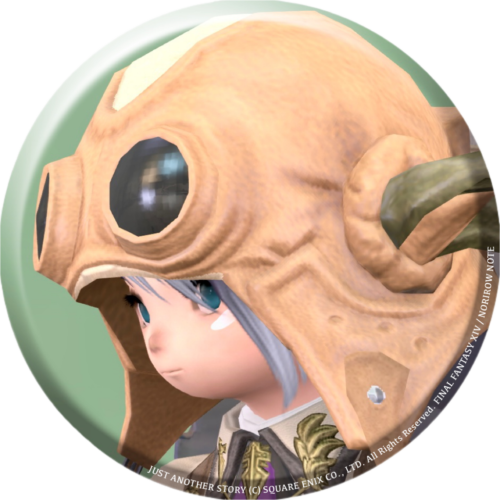 norirow
Eureka is reflected all the time during flight, and it's beautiful♪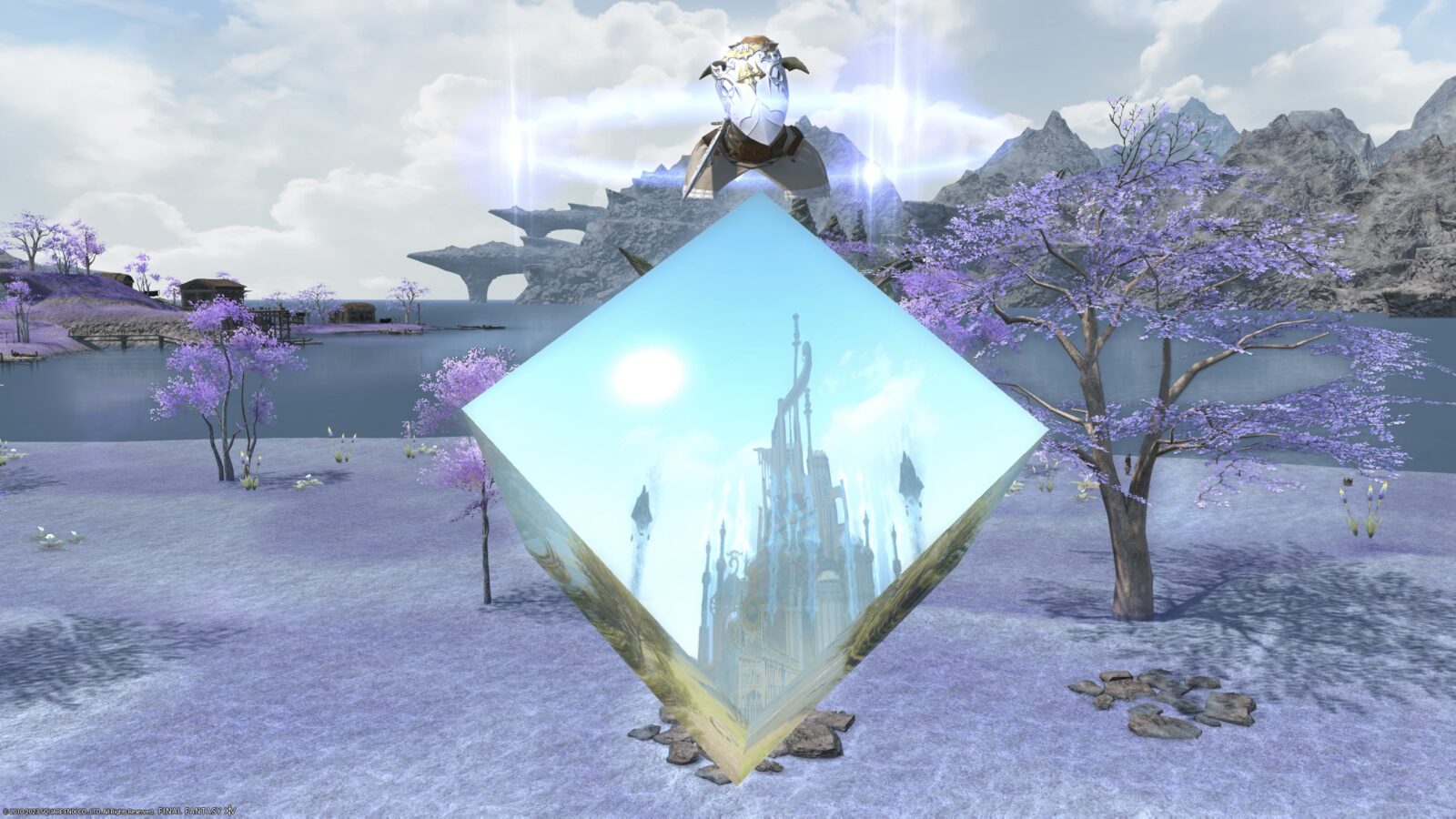 If you look closely, you can see that the shape has changed considerably when deformed.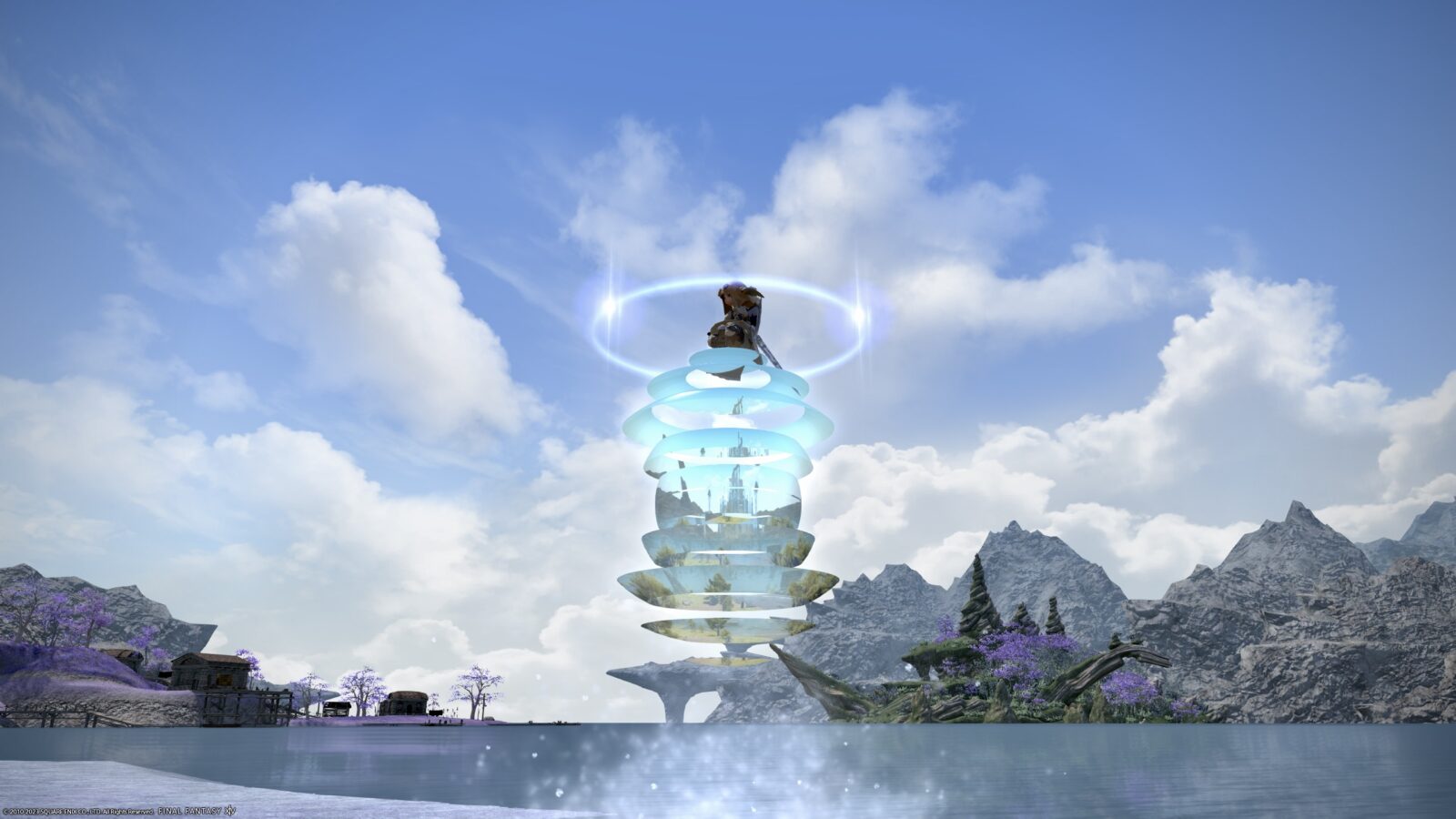 The sphere becomes sliced … square blocks gather and get bigger.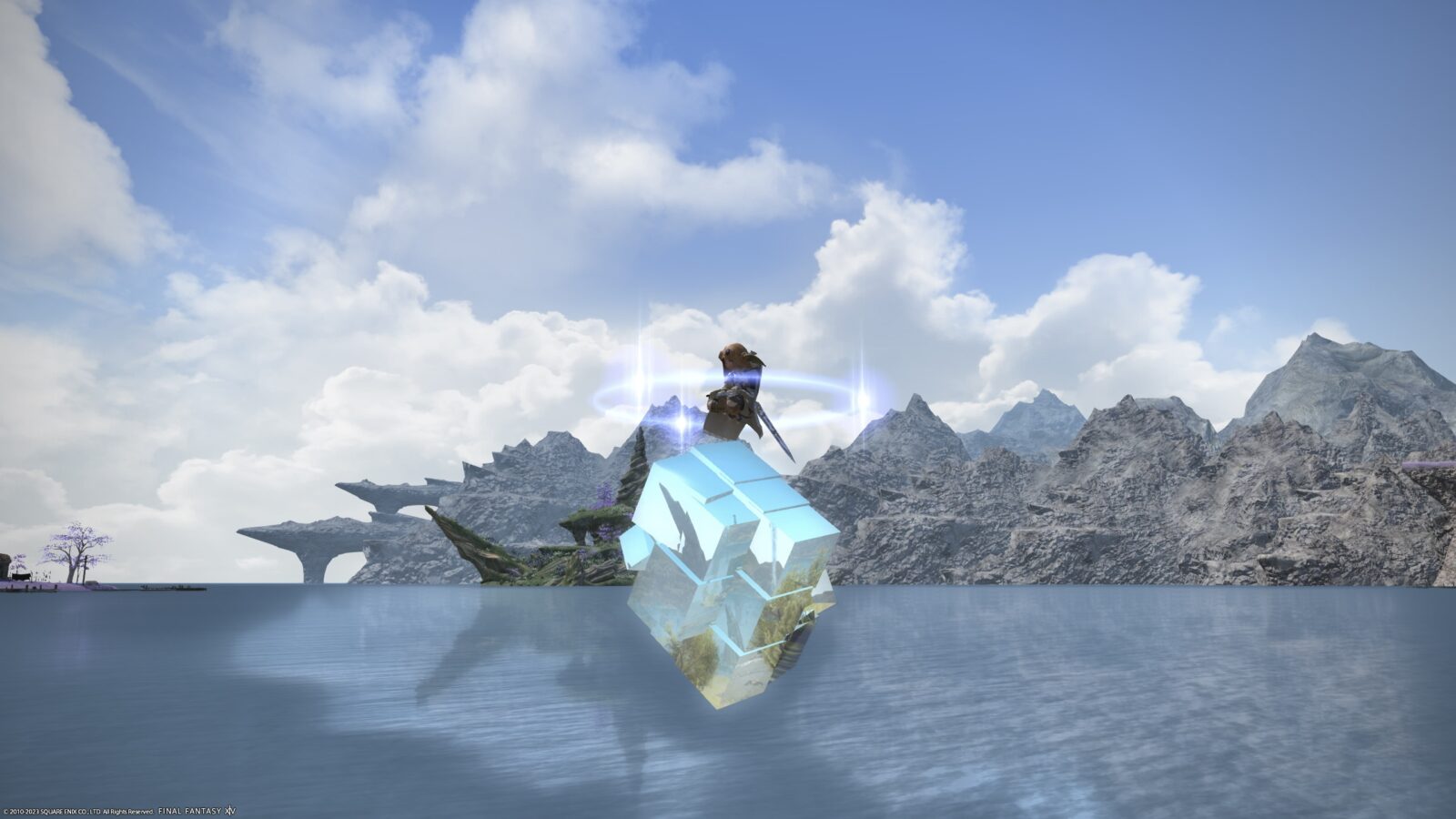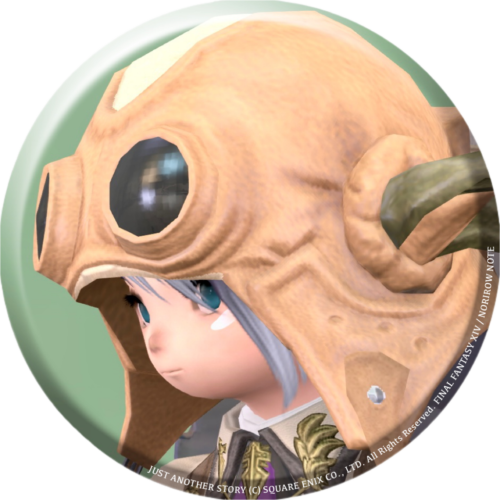 norirow
The sound effects are kind of sci-fi and cool.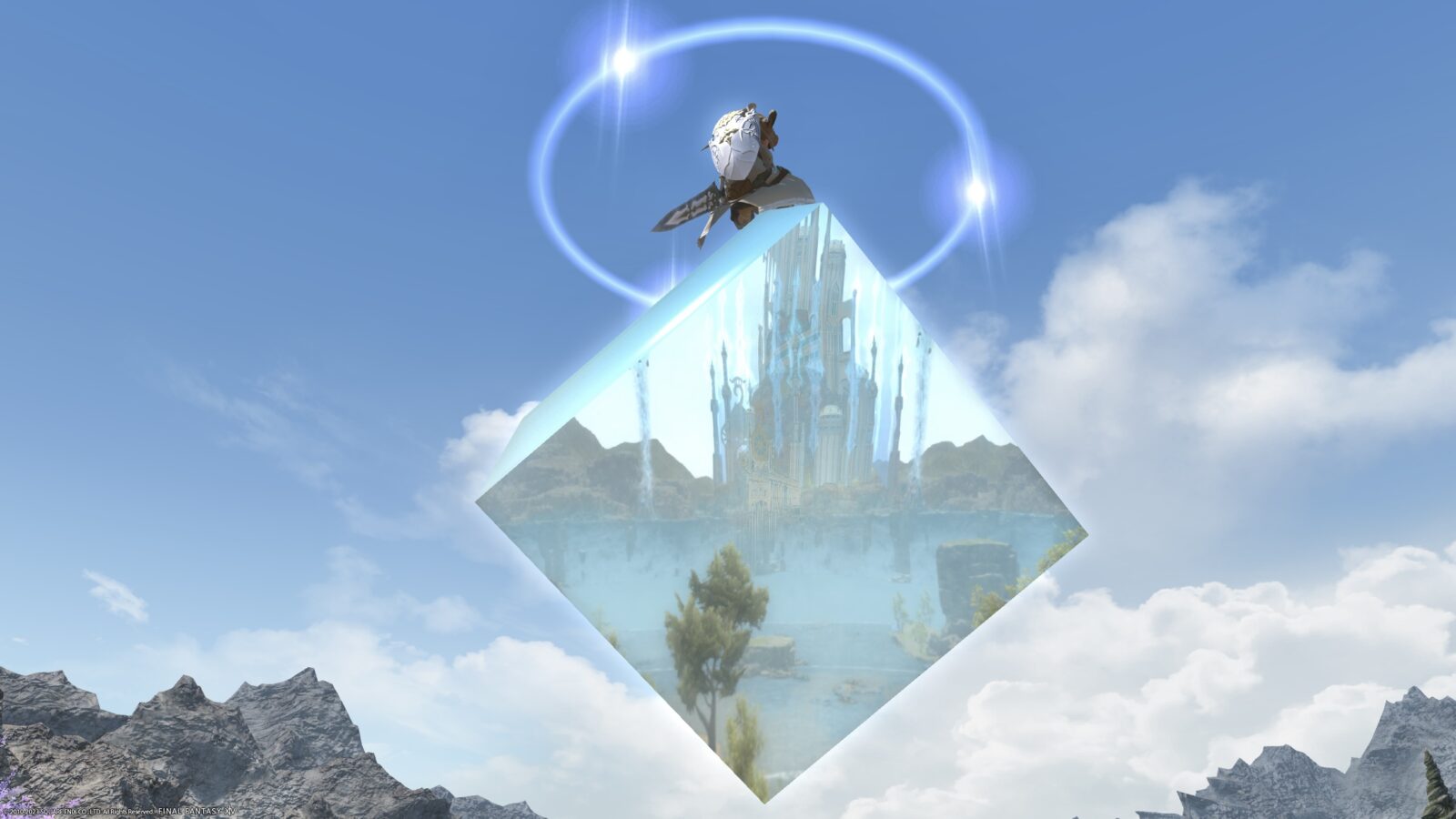 In addition, my posture is the same during flight. I lean a little bit as I go.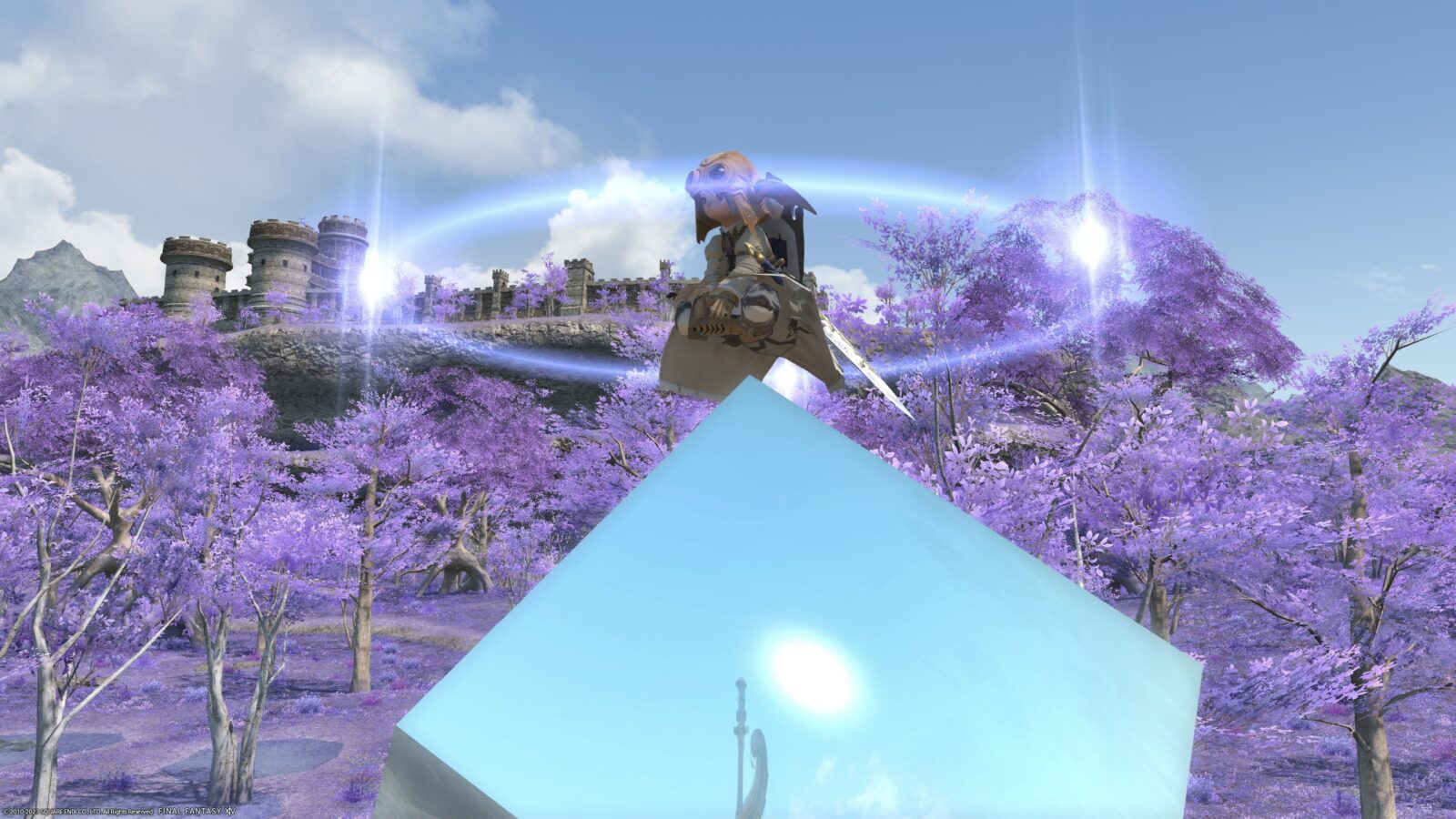 Underwater mode
What's more, it transforms into a triangle in water!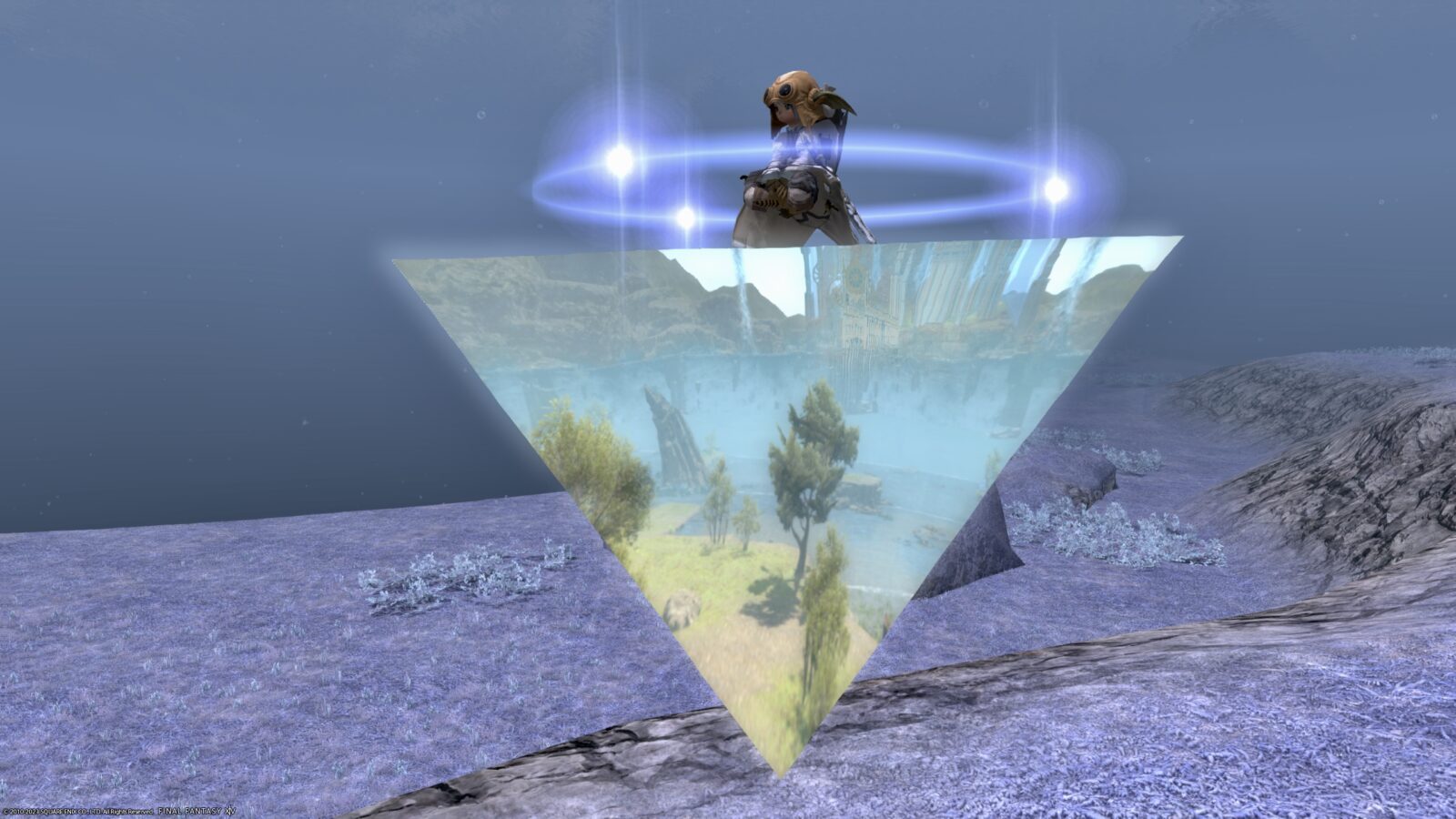 This is the form in which a straight attack comes.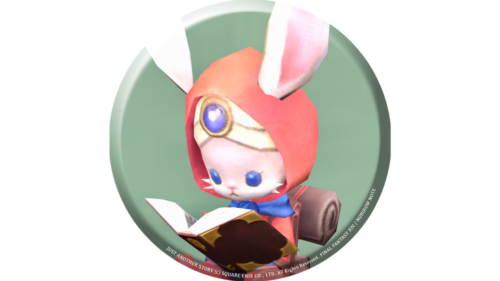 namingway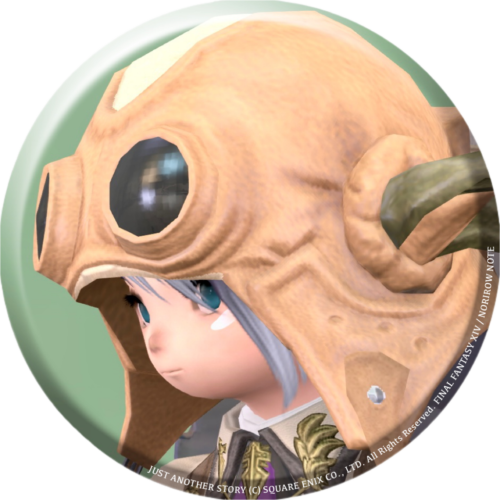 norirow
※ When you fight Proto Ozma, you need to run left and right because it will attack in a straight line when it becomes a triangle.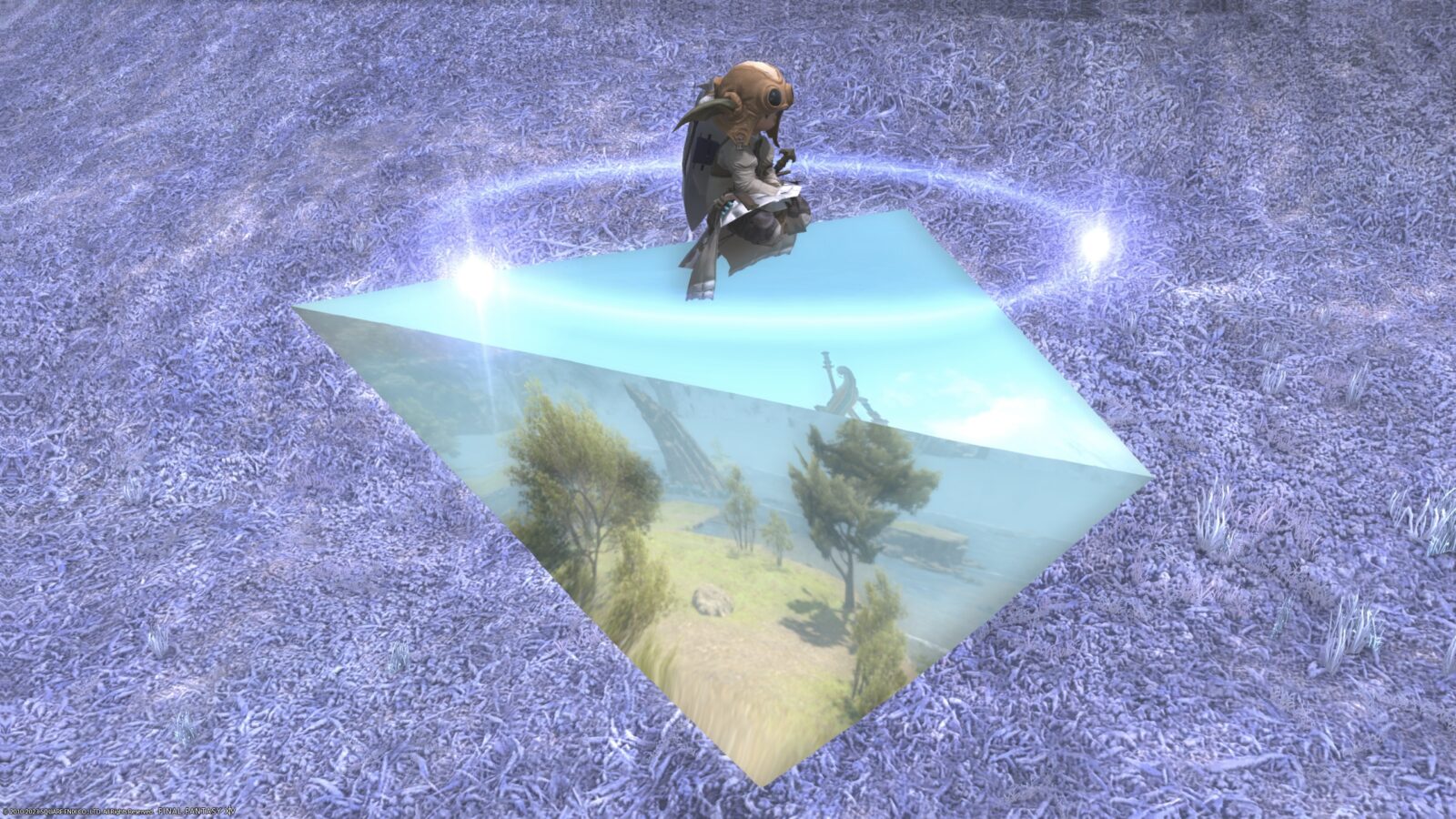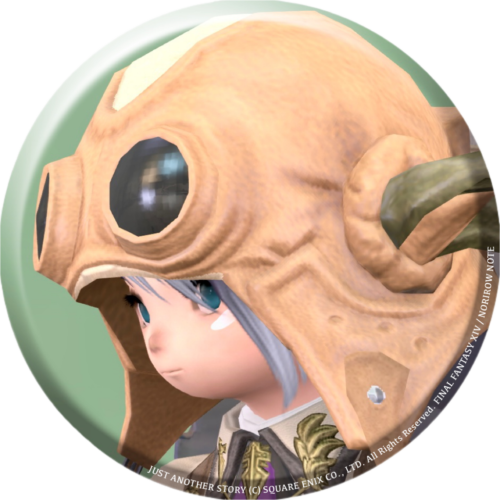 norirow
Even so, the three-stage transformation is the first since the Falcon!
There are few mounts that transform into three stages, so it is a very valuable gem.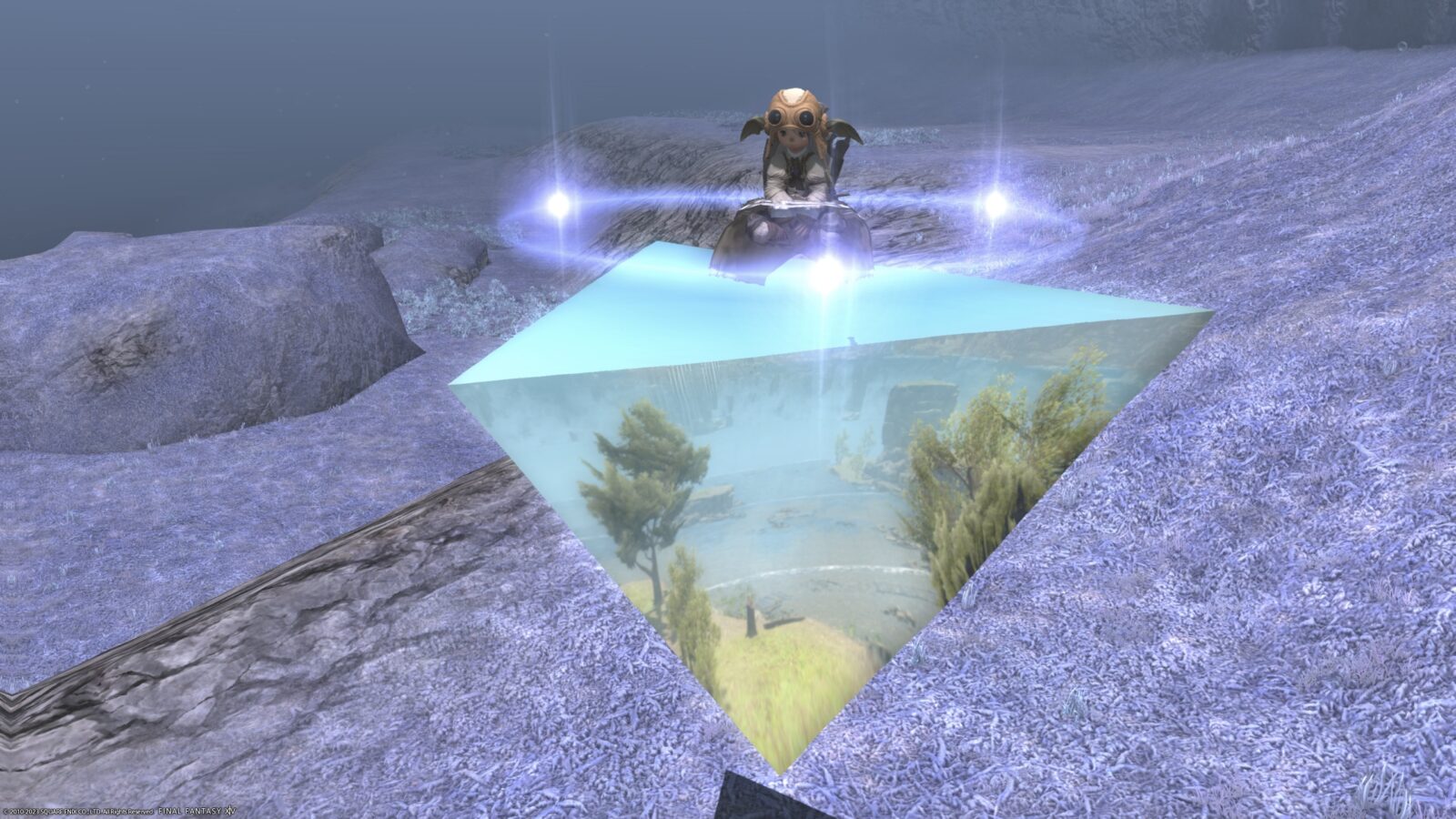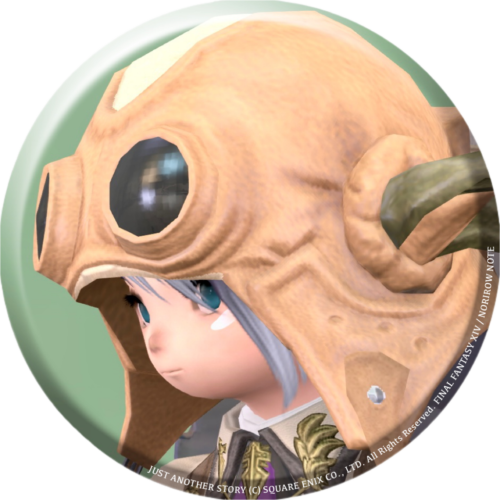 norirow
It takes a lot of courage to challenge the Baldesion Arsenal, but if you can get this, it's worth the effort!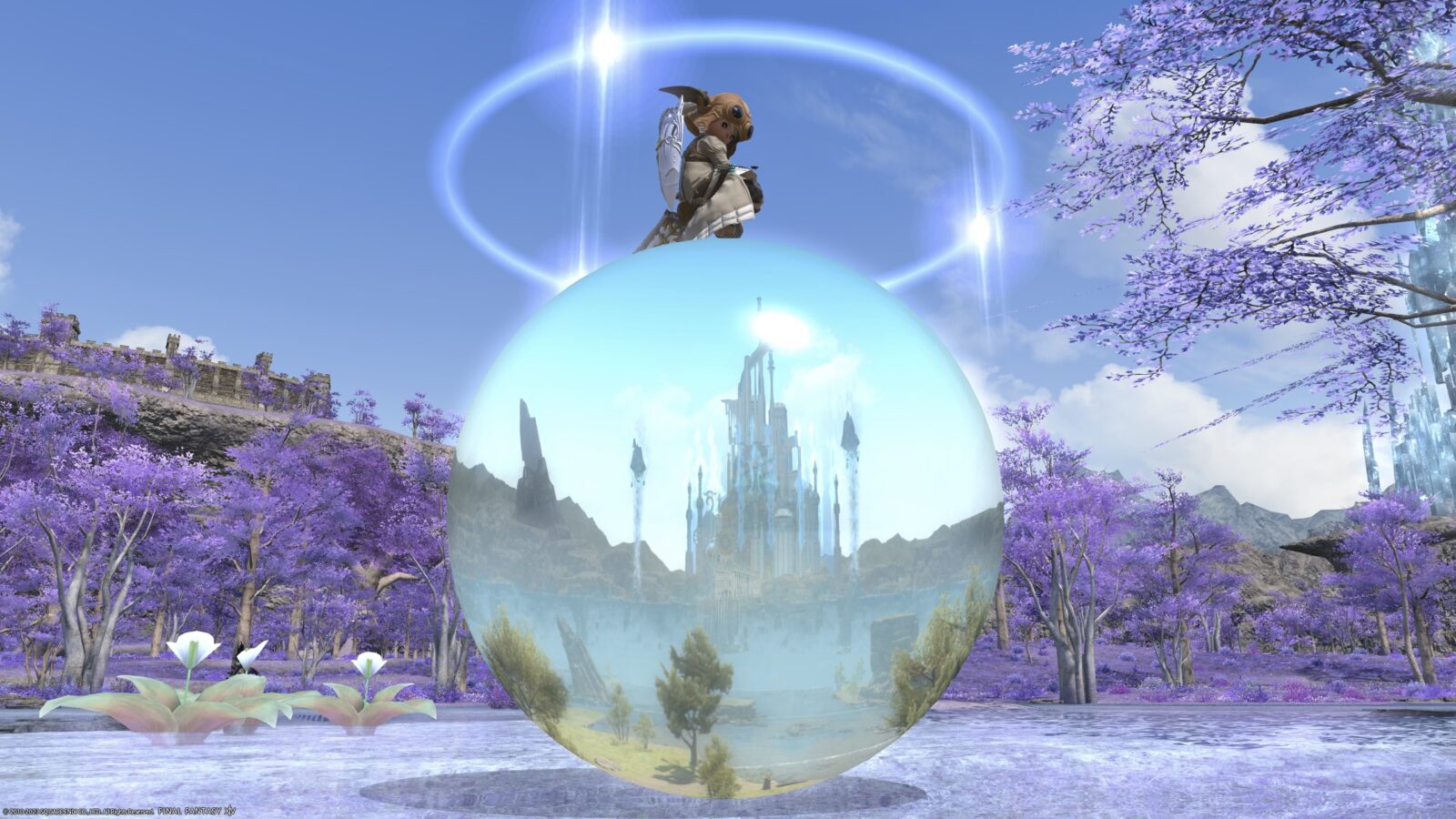 ▼ I recorded a video of the movement!
So, that concludes the record of the Forbidden Land Eureka Baldesion Arsenal Clear Reward Mount "Demi-Ozma".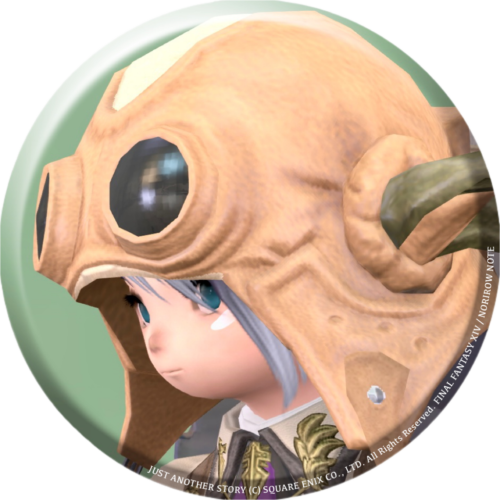 norirow
This is another precious treasure!
♦♦♦
Related record