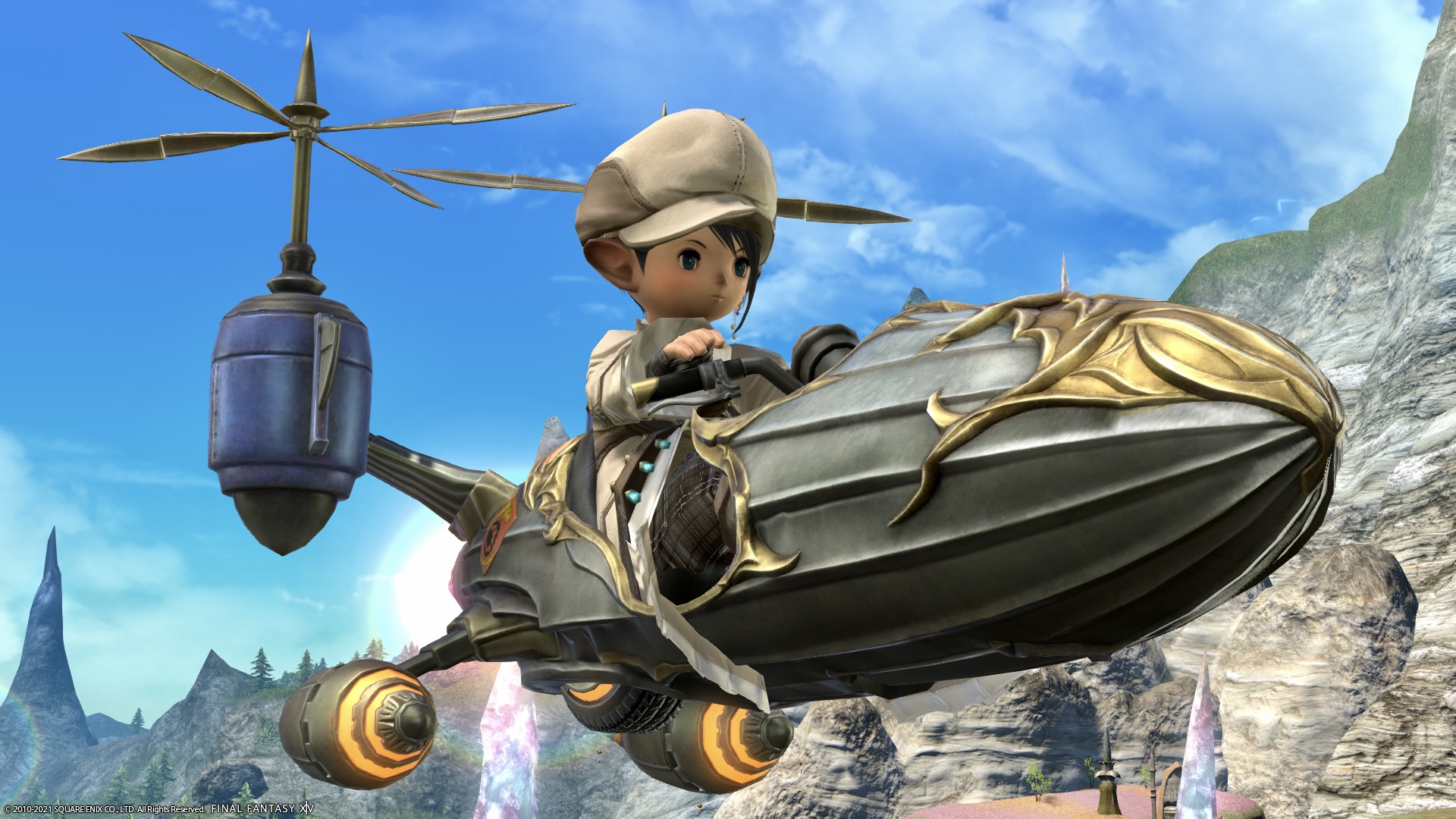 This is a classic design airplane mount "Falcon" like a pencil rocket.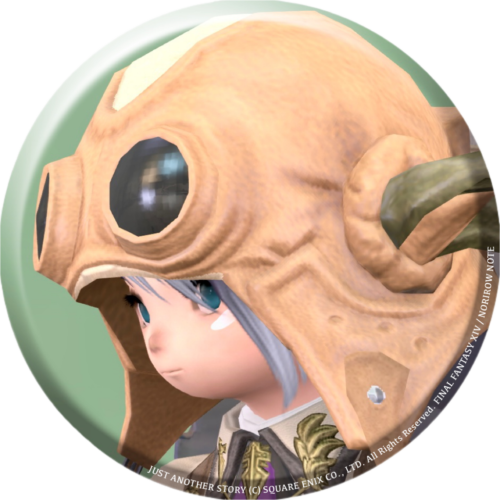 norirow
When I first saw this, I definitely wanted it.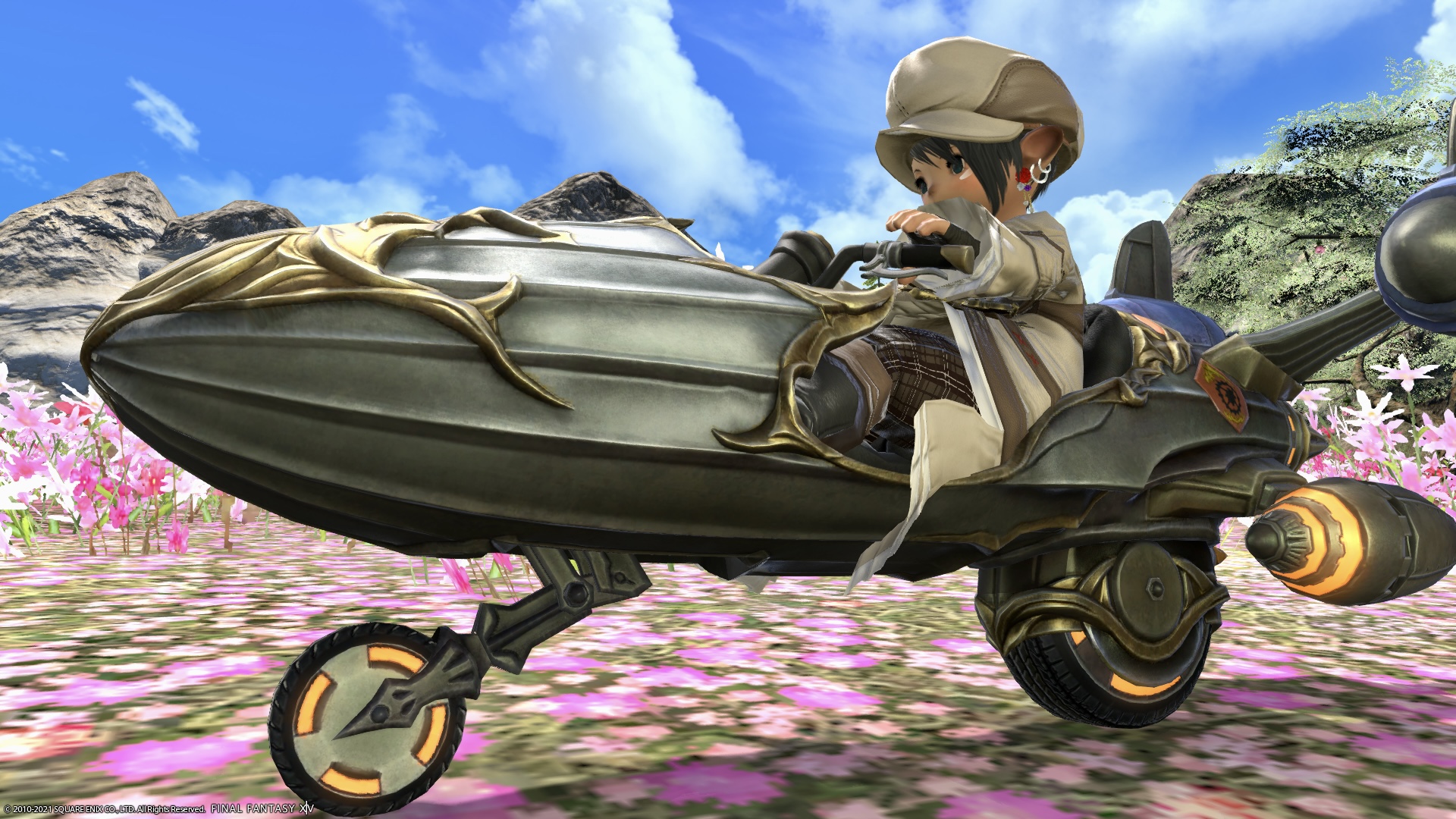 It looks like a tin toy and is pretty.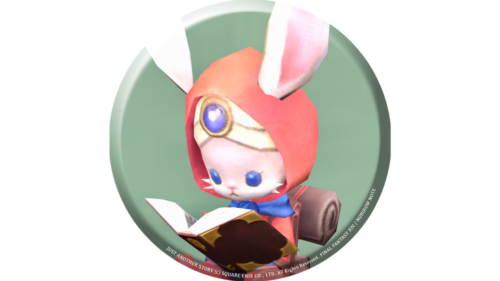 namingway
It is a two-wheeled big scooter type mount when running on the ground.
The rear wheels are larger and each wheel glows orange.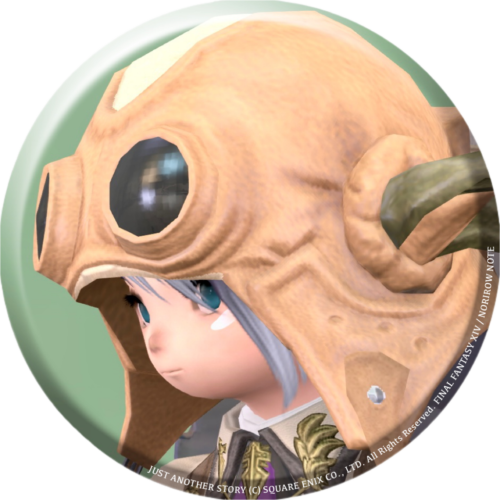 norirow
Oh, there's the Garlond Ironworks logo.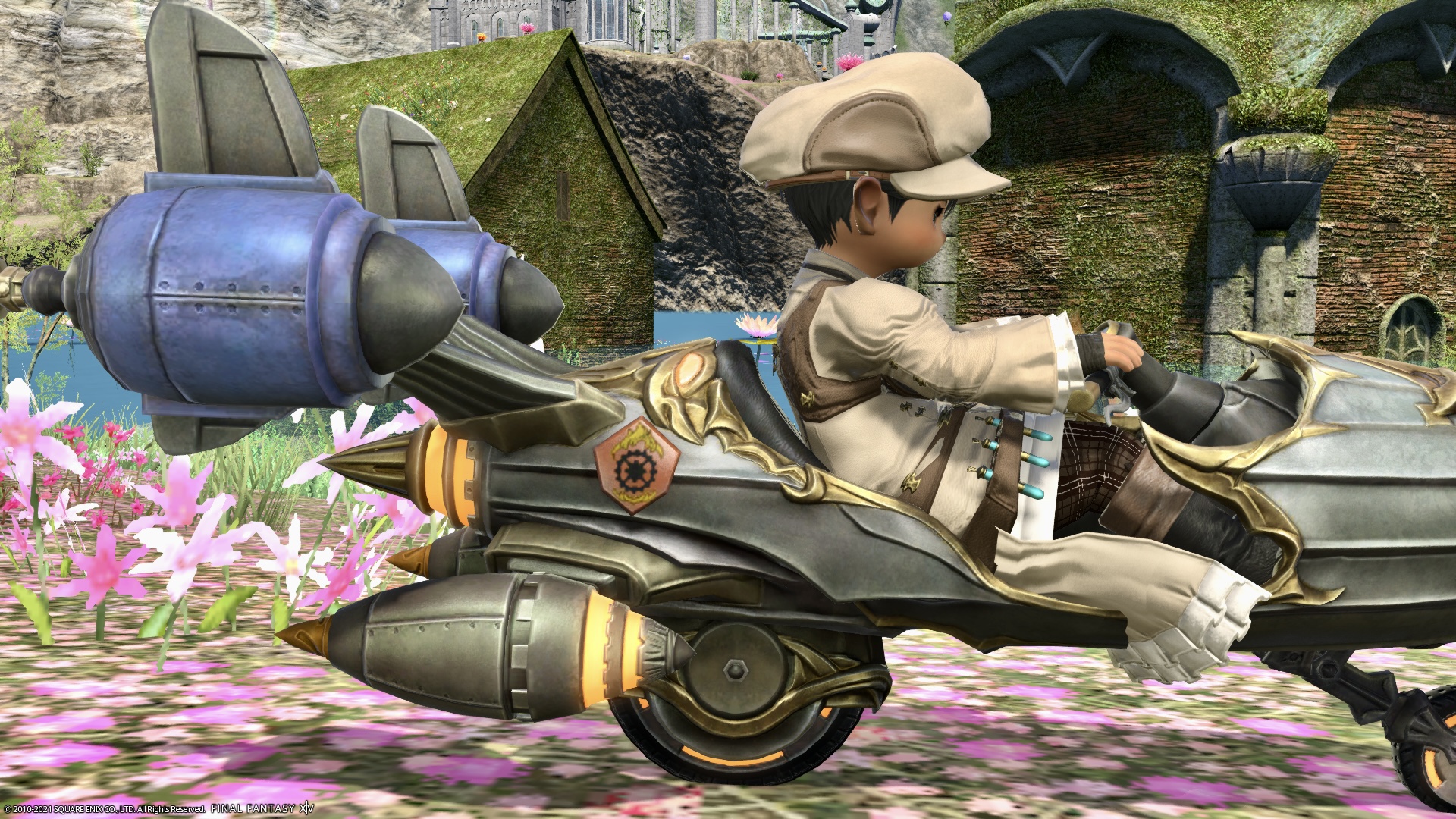 An independent project of Garlond Ironworks engineer Wedge, this single-rider airship allegedly recorded some of the fastest flight speeds ever…until a tragic accident following an attempt to see how high the ship could soar convinced its creator that perhaps a modicum of restraint was necessary.

From the official commentary
It was an airship developed by Wedge.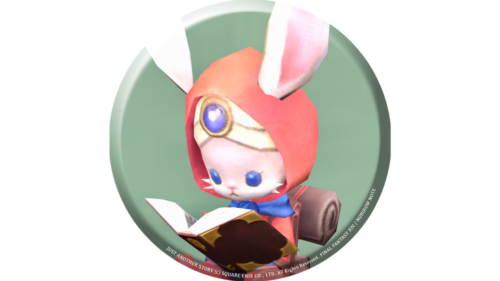 namingway
The engine is loaded in the rear, and it is a design that seems to jet.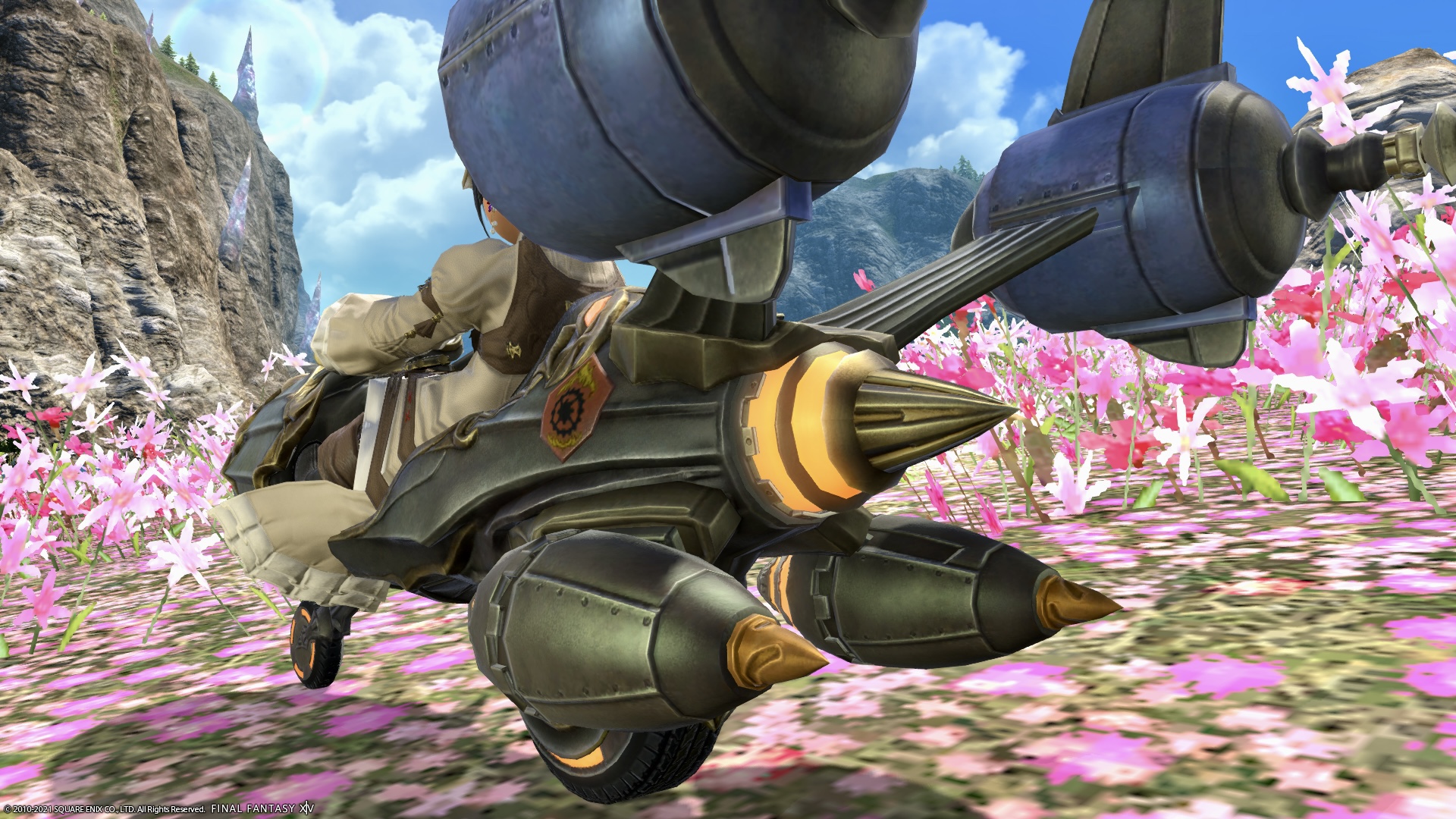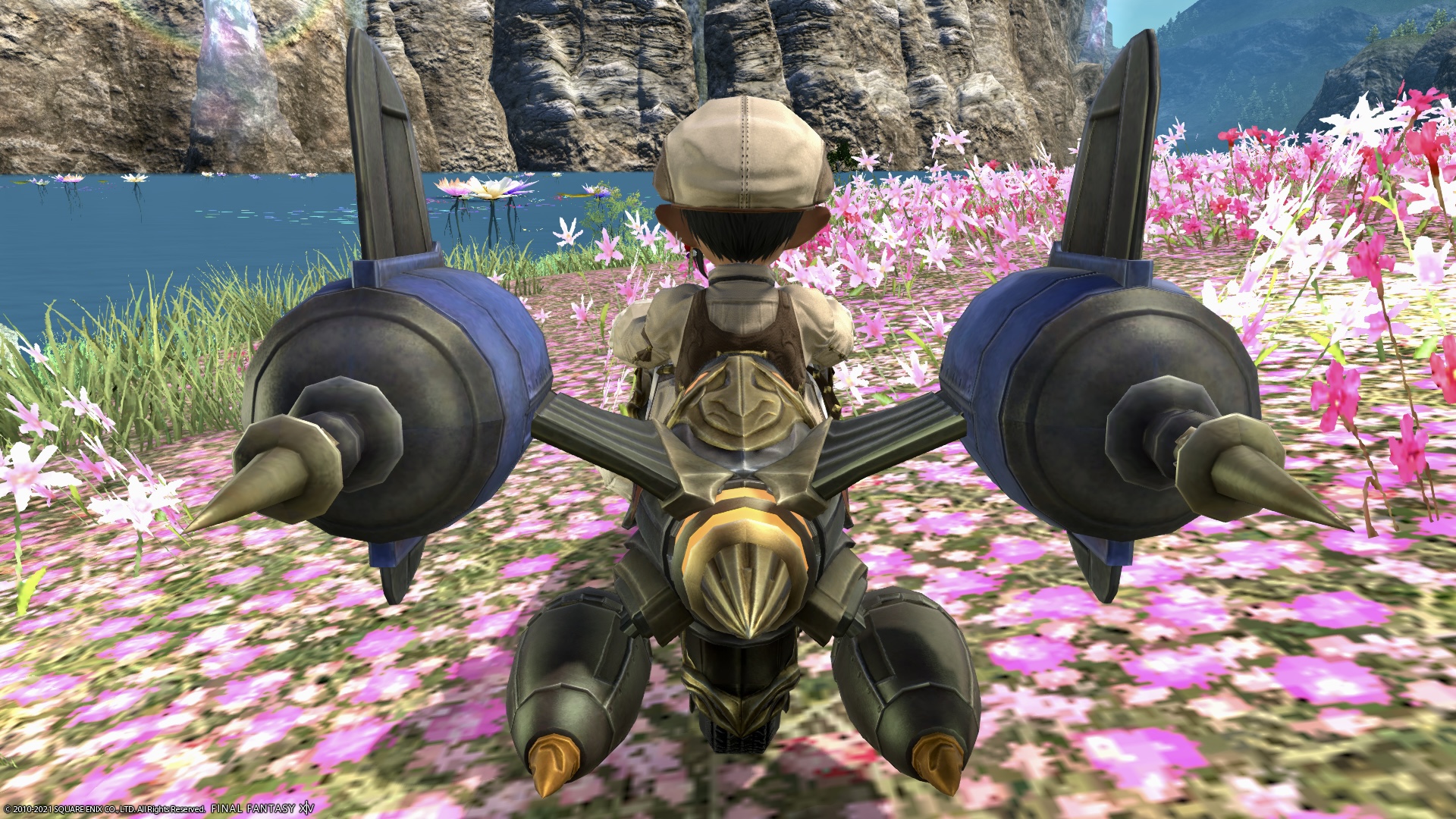 The control stick has a classic meter and is pretty.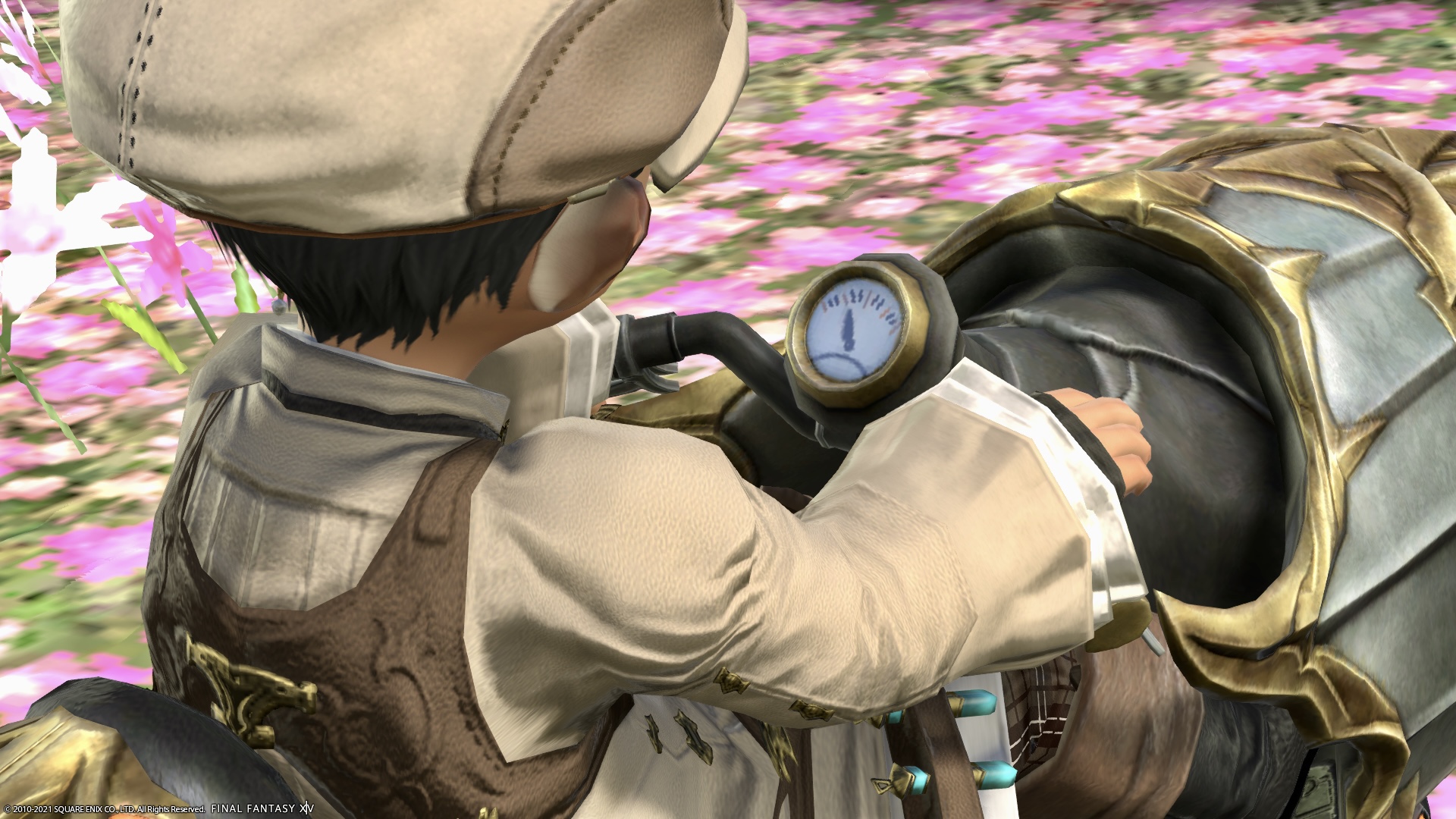 It's a really exciting design like a tin toy.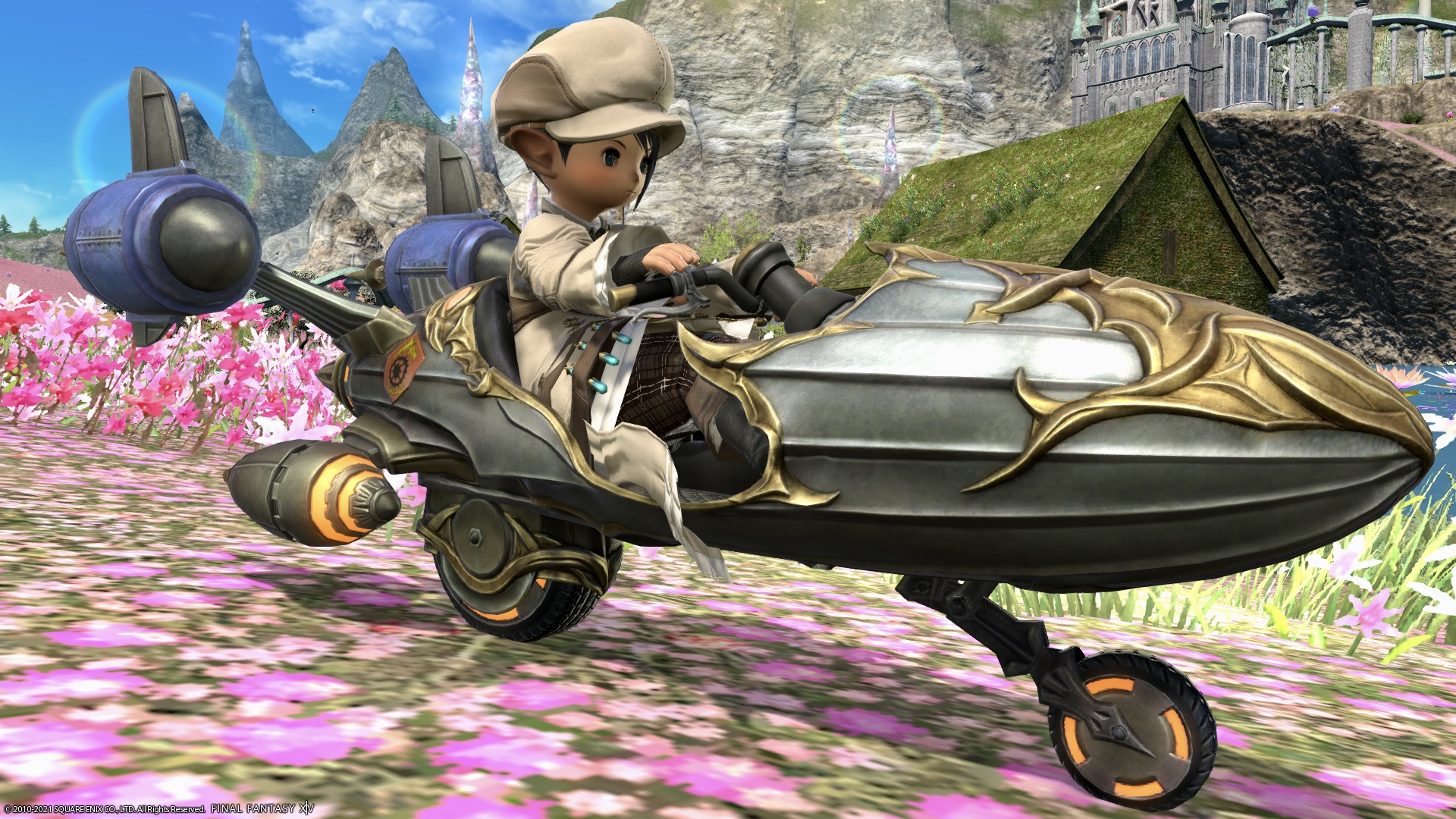 When you jump up, the tires are stowed, the direction of the engine part changes, and the propeller appears.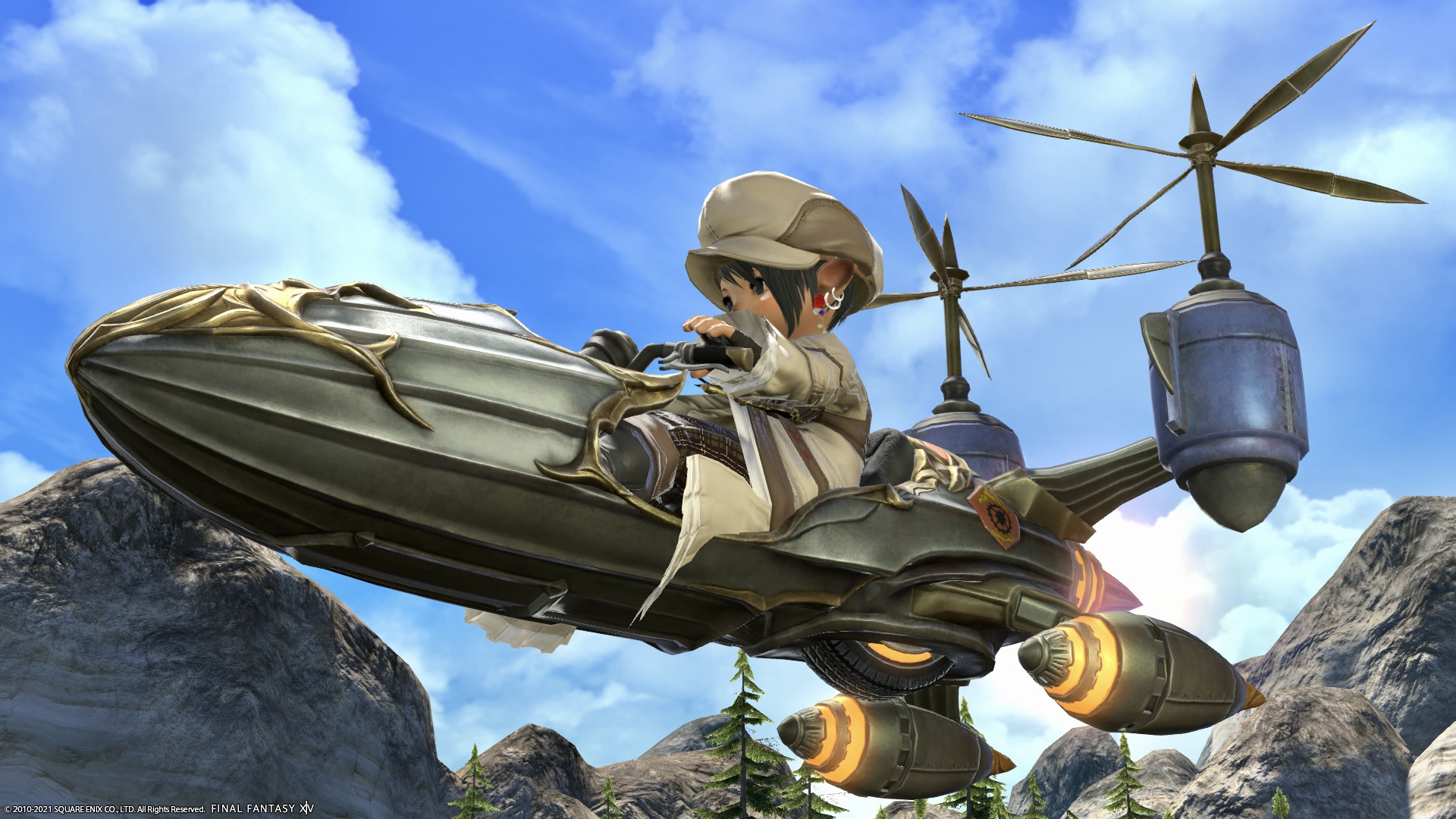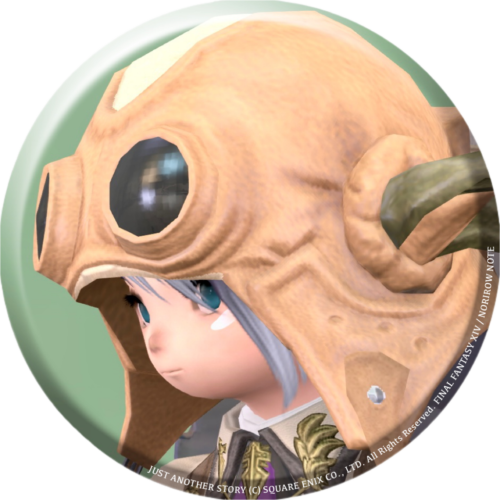 norirow
I like the sound of propellers.
Check out the video below for propeller sound effects!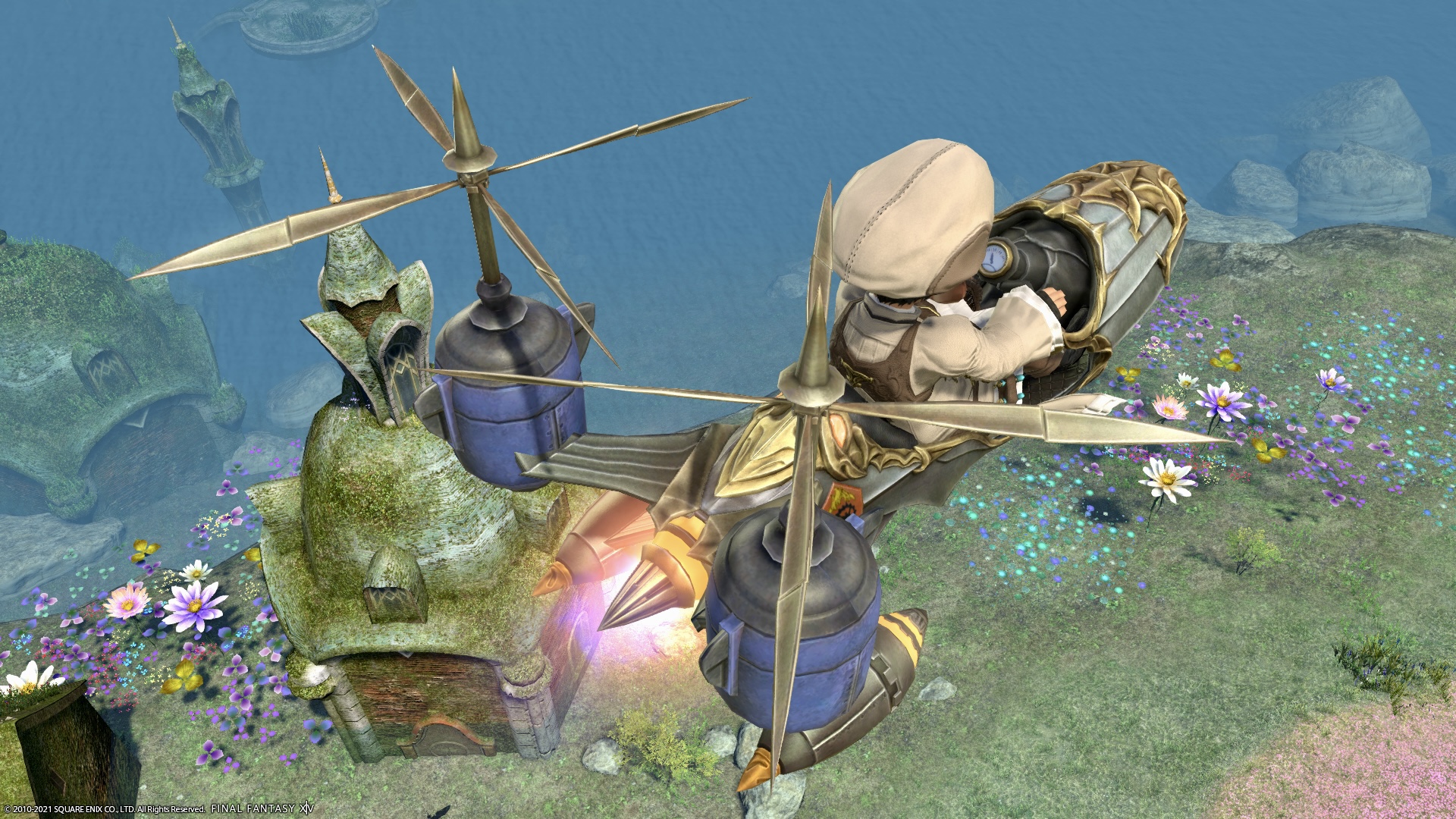 The front wheels are completely retracted, and the rear wheels are slightly visible as they bite into the body. Detailed specifications!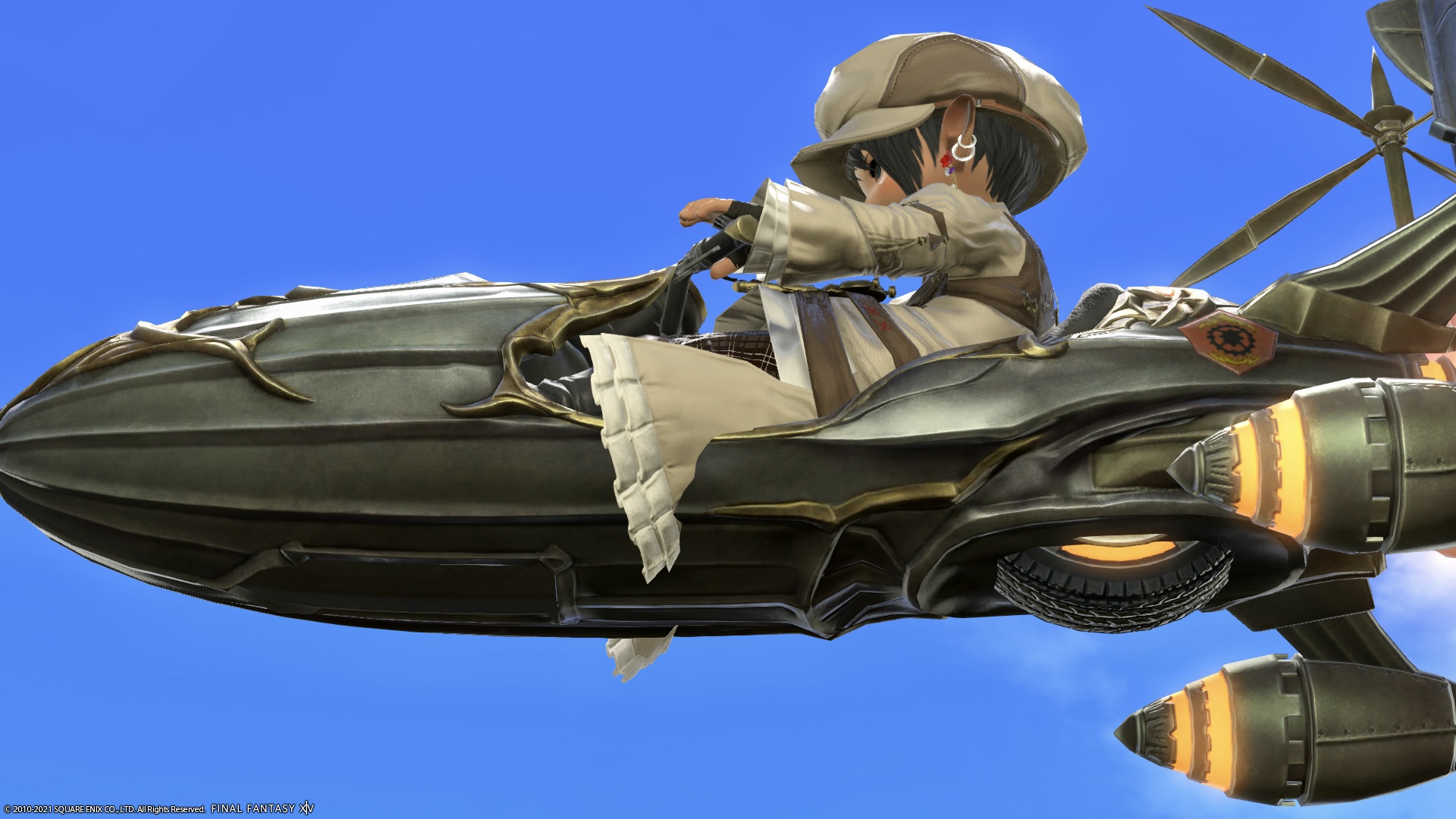 The afterburner is shining and it's very cool.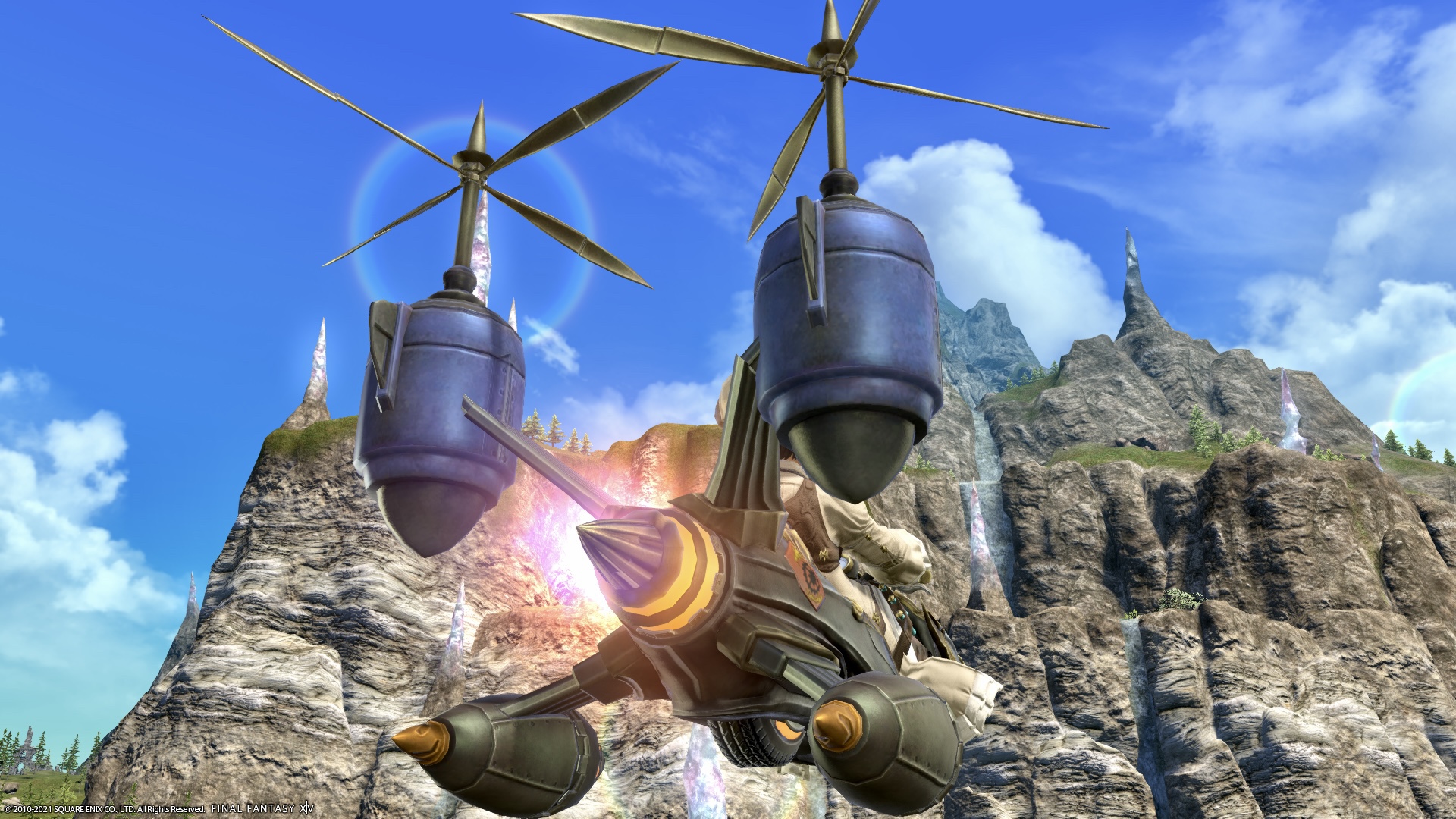 And when you dive into the sea, it transforms further, and there are a total of 4 propellers for propulsion!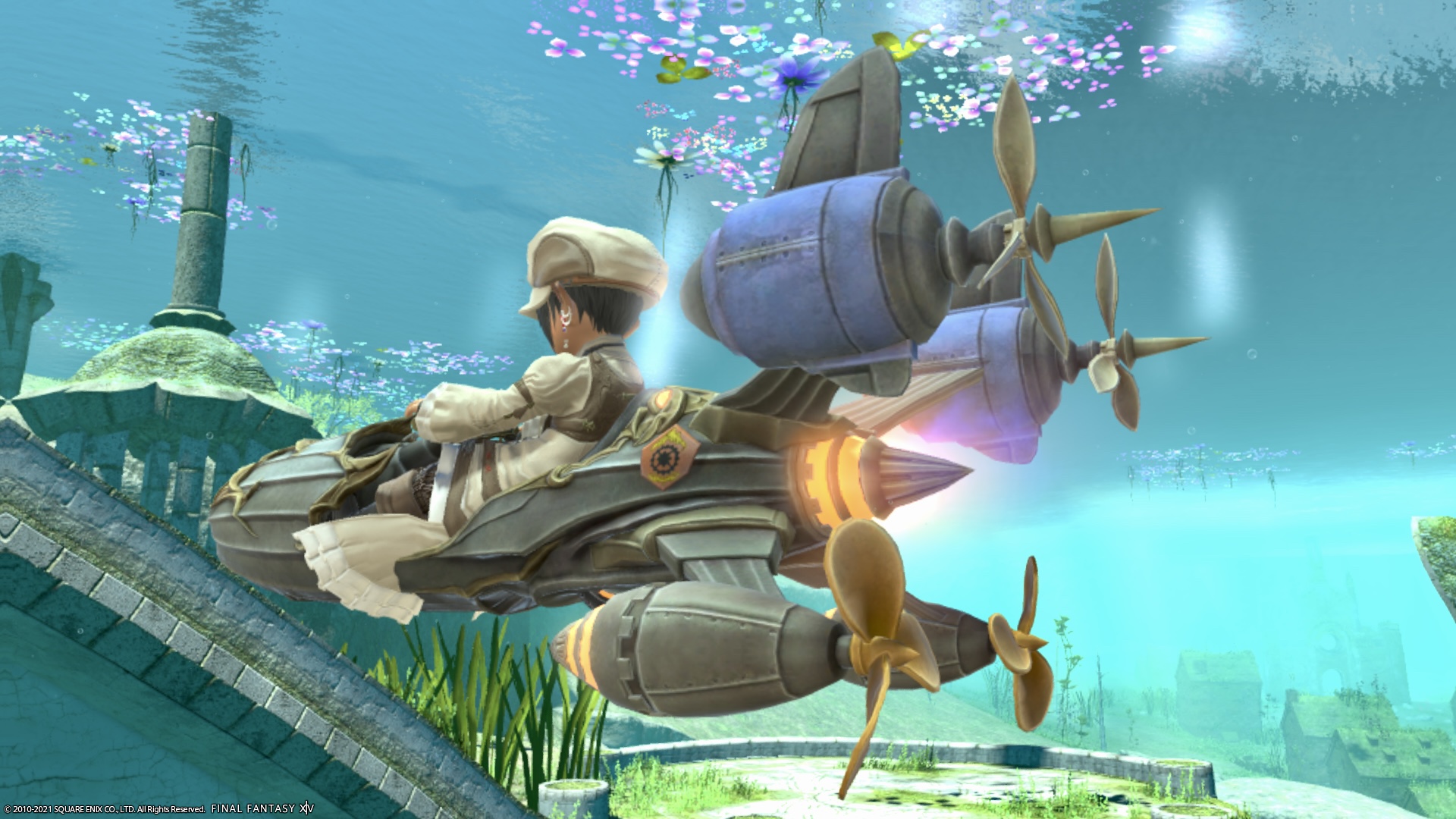 Mounts that transform in three stages are quite rare.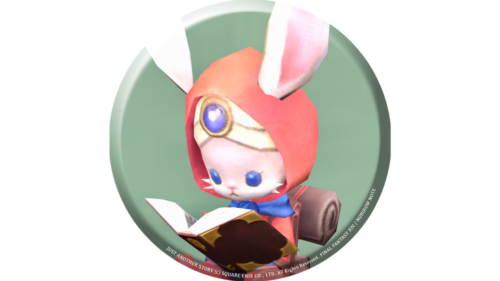 namingway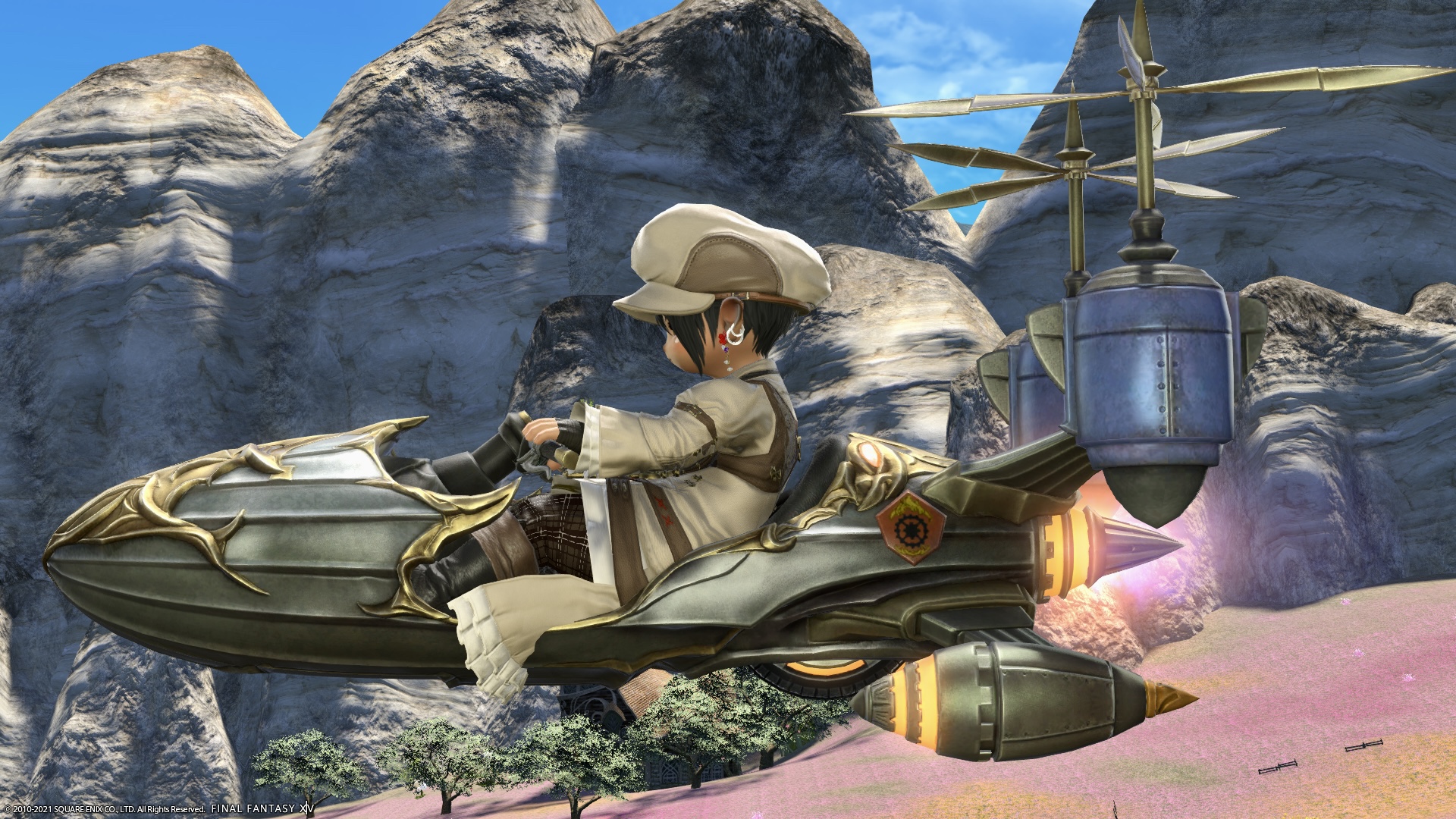 It is a mount with an "underwater-only form" that is rarely seen elsewhere, and it is a very valuable specification.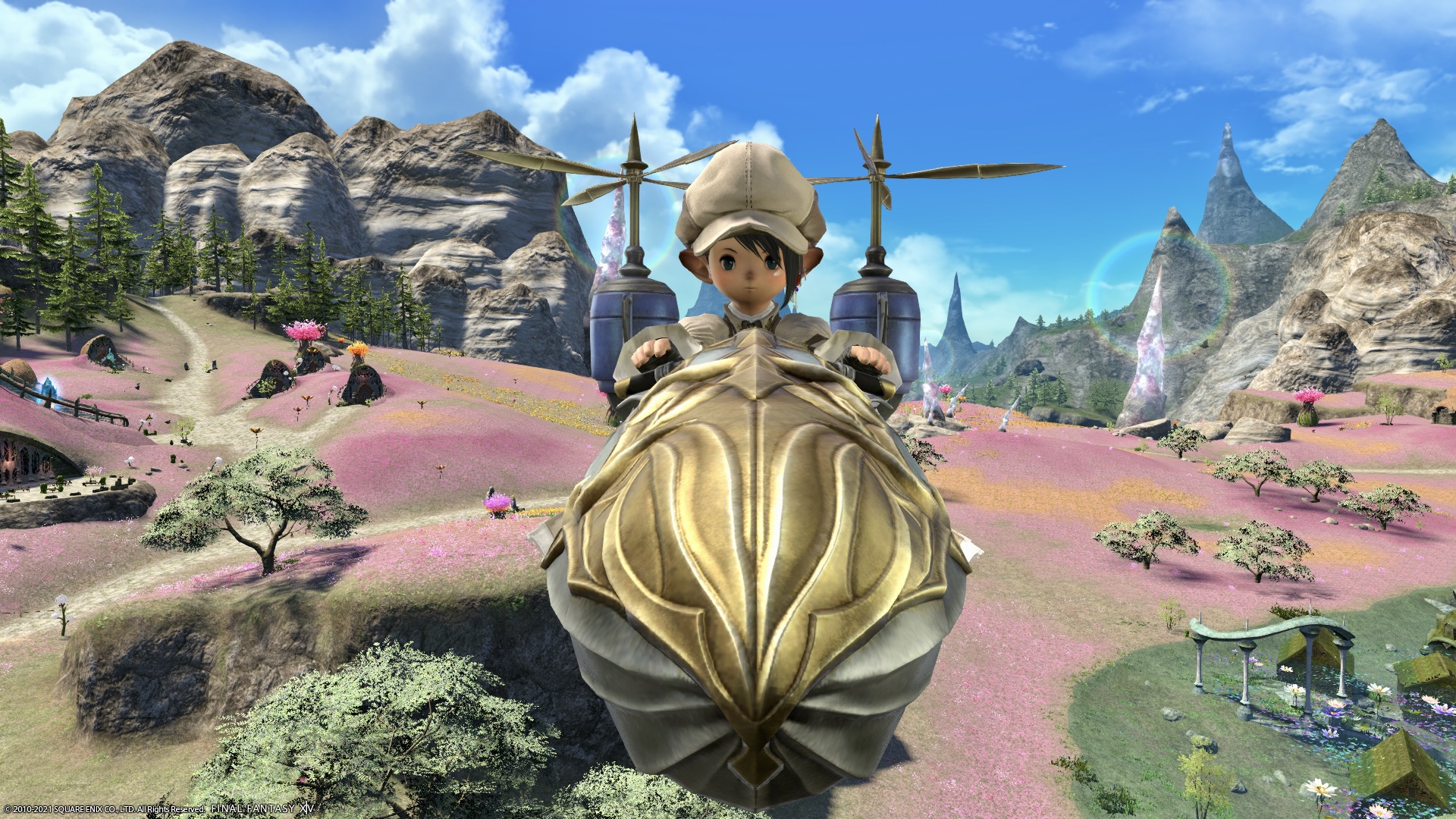 In addition, this mount "Falcon" seems to have been a limited mount that was previously available to commemorate the release of the Stormblood, but now it can be obtained at the occasional event "Moogle Treasure Trove".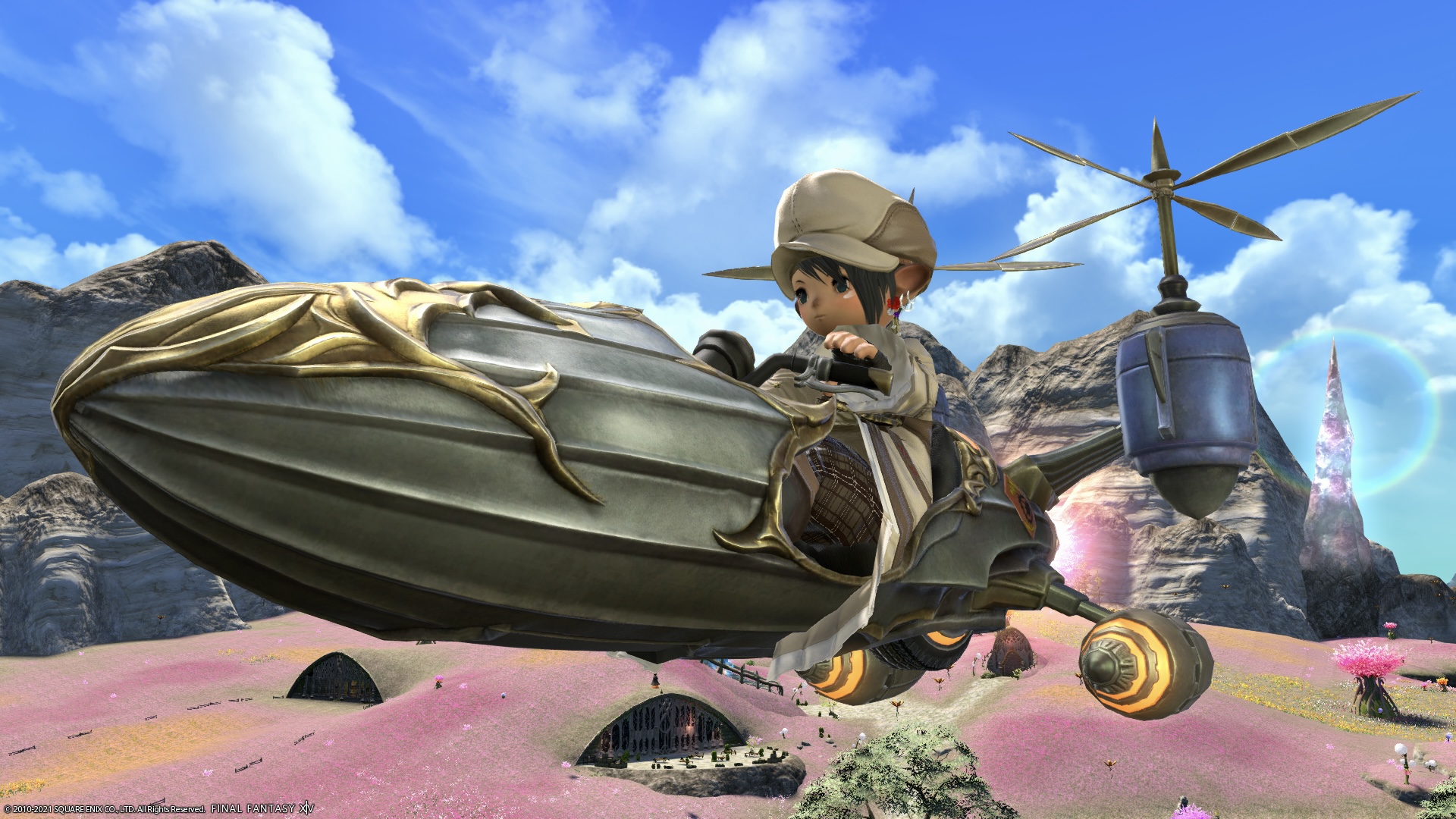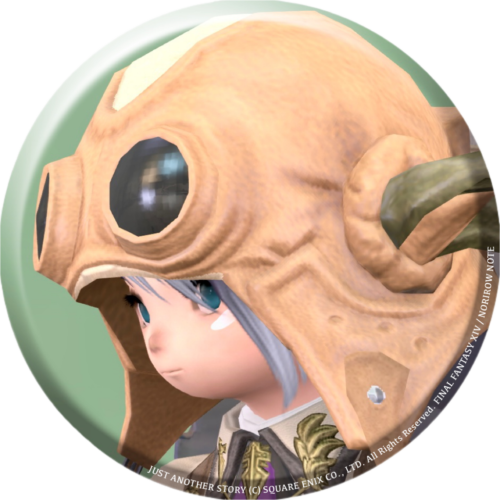 norirow
If you see it at an event, this is a mount you definitely want to get!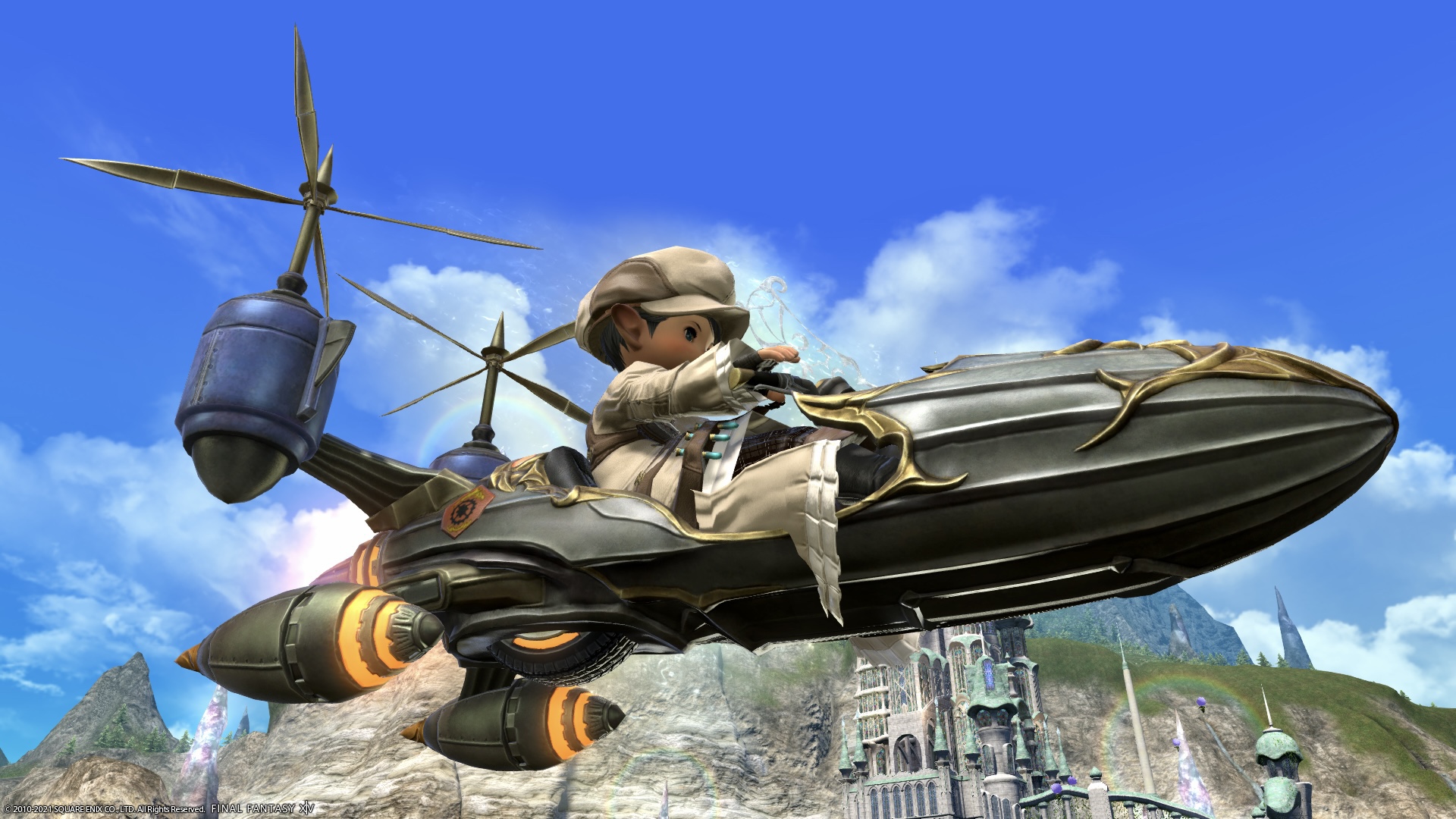 So, it was a record of the propeller airplane mount "Falcon" like a tin toy.
▼ Check out the video to see the sound effects of the propeller and how it deforms!
Related records