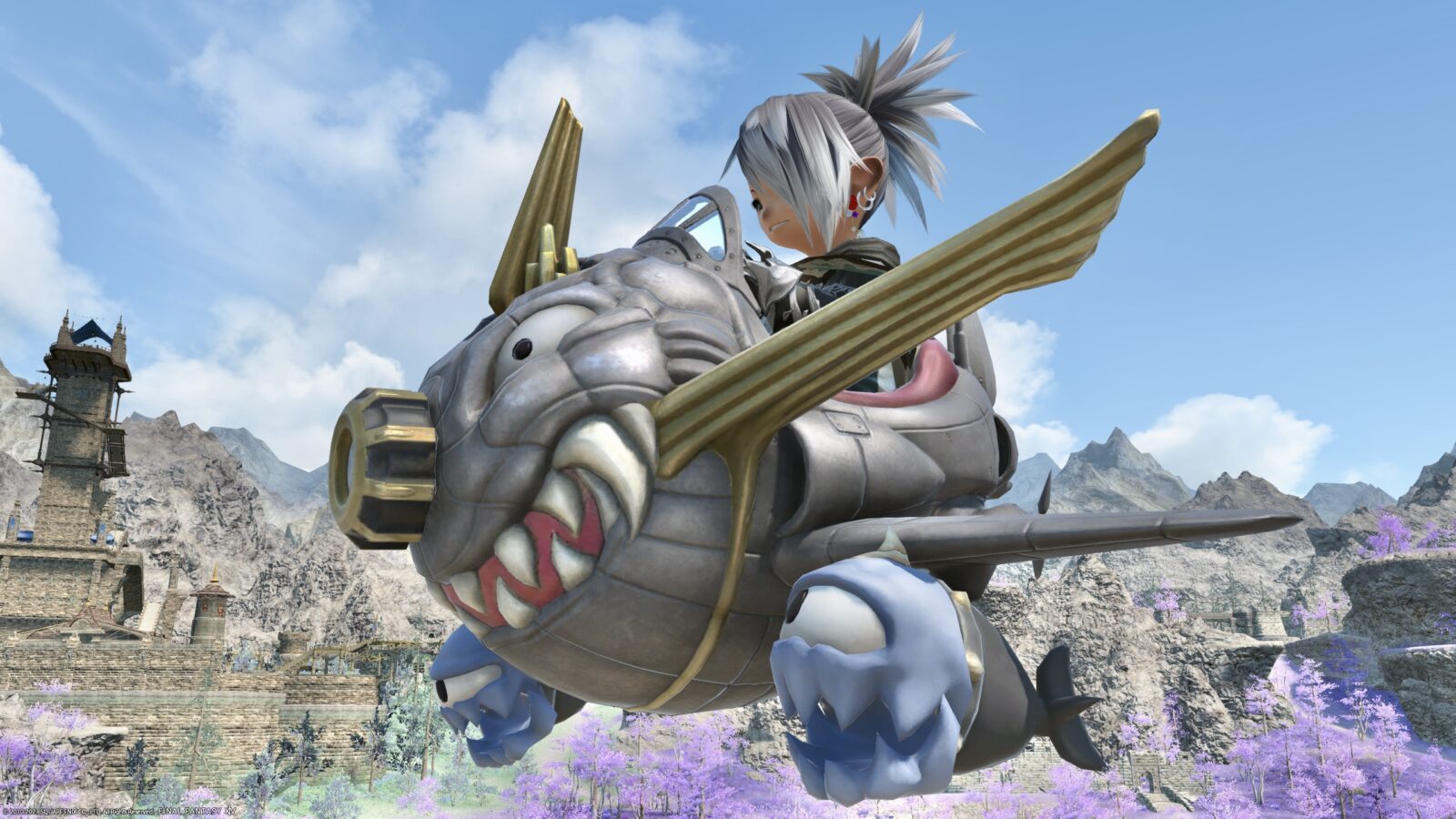 This is a record of the "Air Force" mount available in Sigmascape V4.0 (Savage).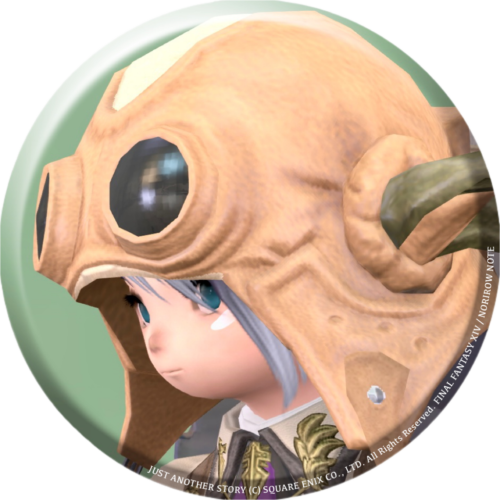 norirow
Wow, what a cute fighter!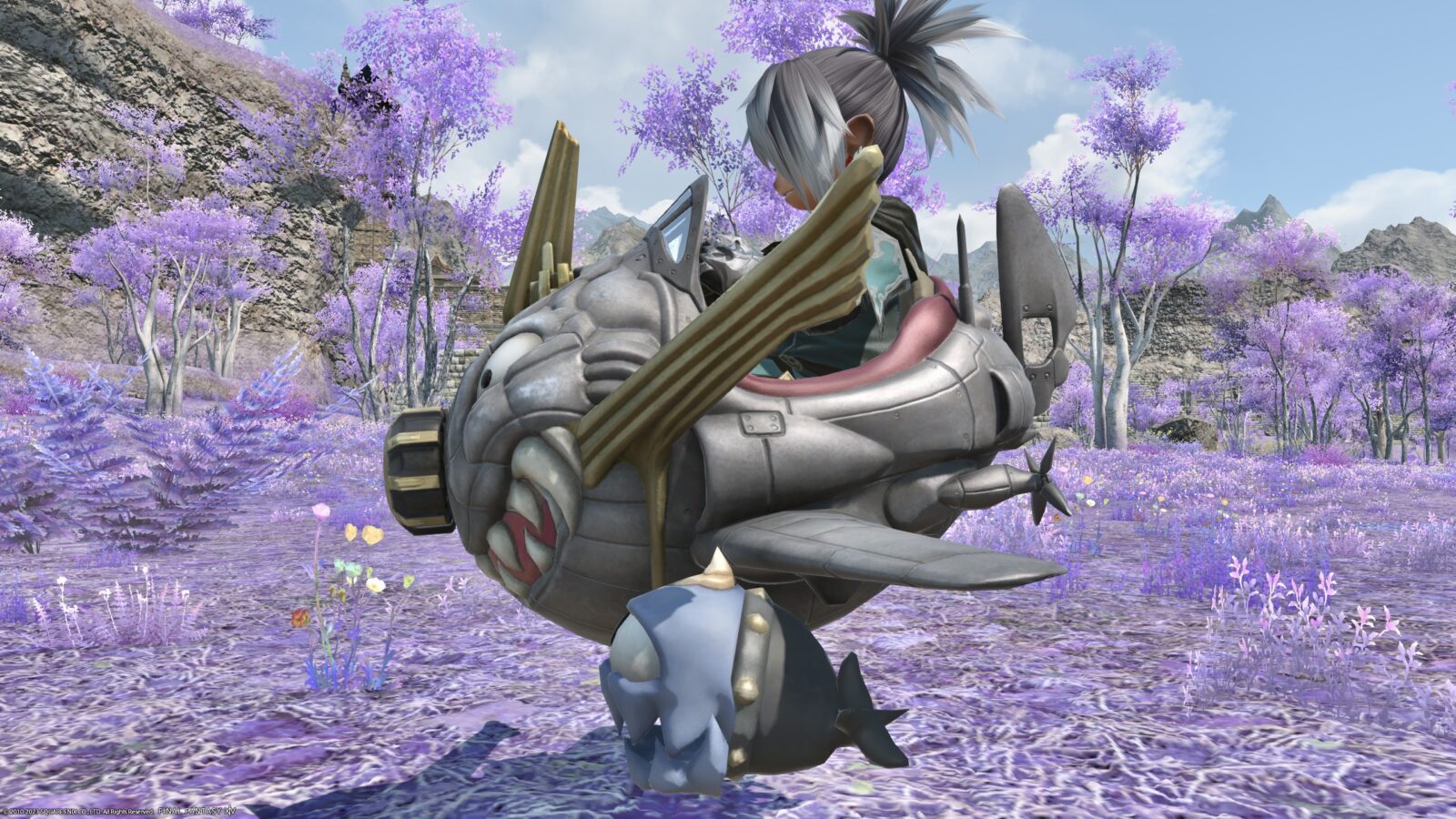 Especially when Norirow-san is on board, it looks like a toy.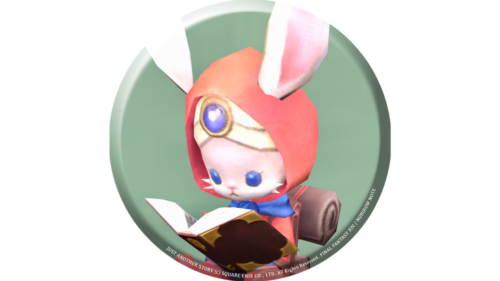 namingway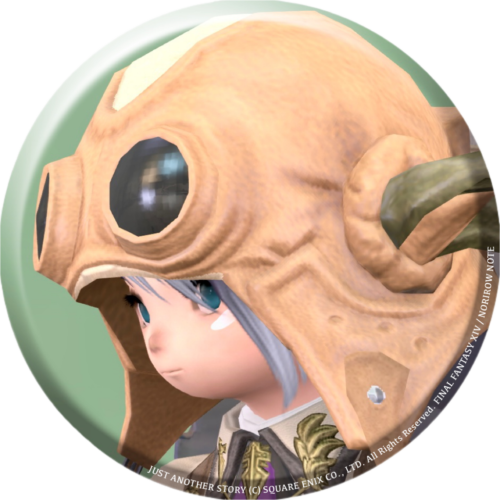 norirow
Eh 💦 But this looks like a strong "face", right?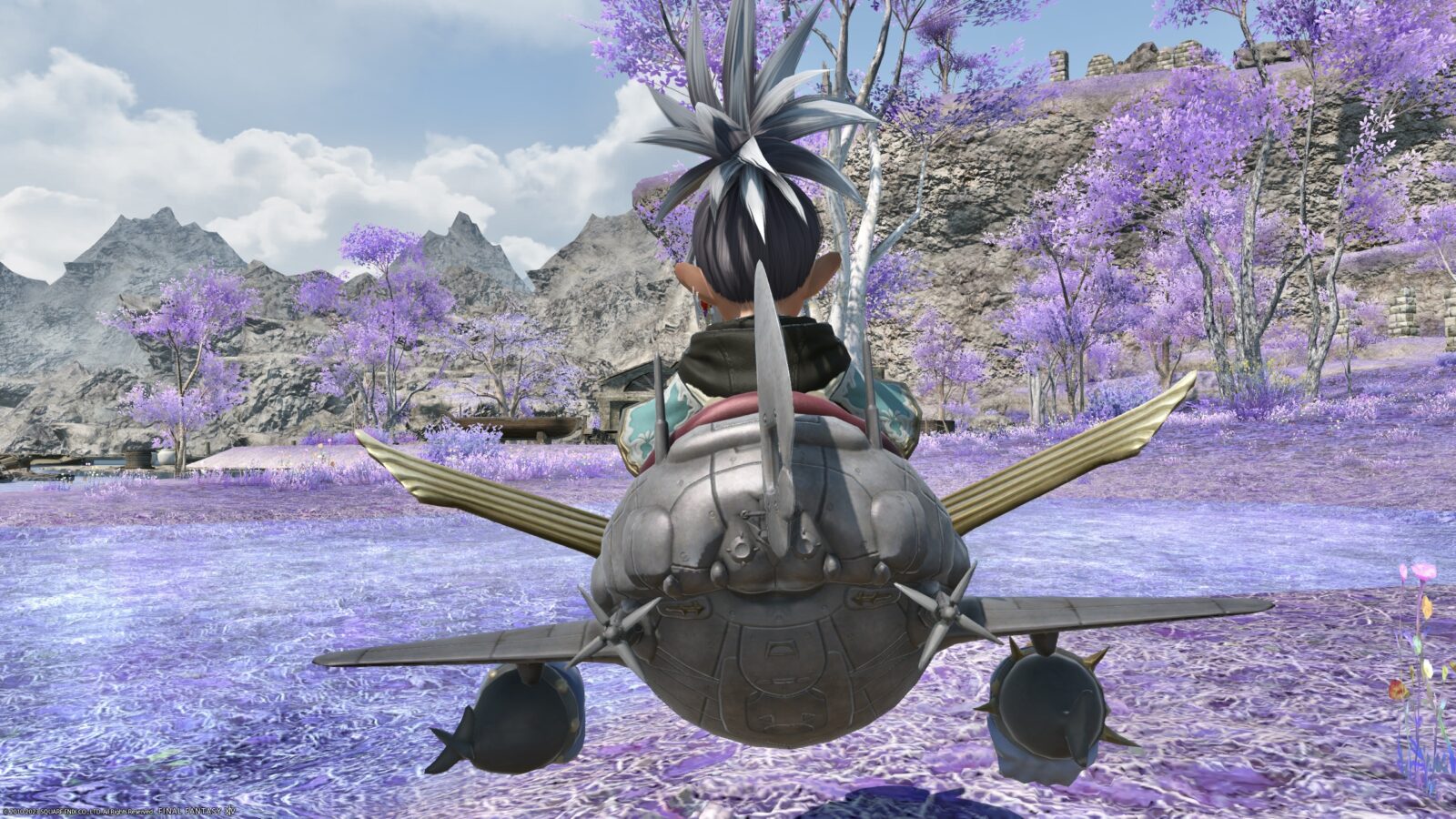 This looks pretty scary.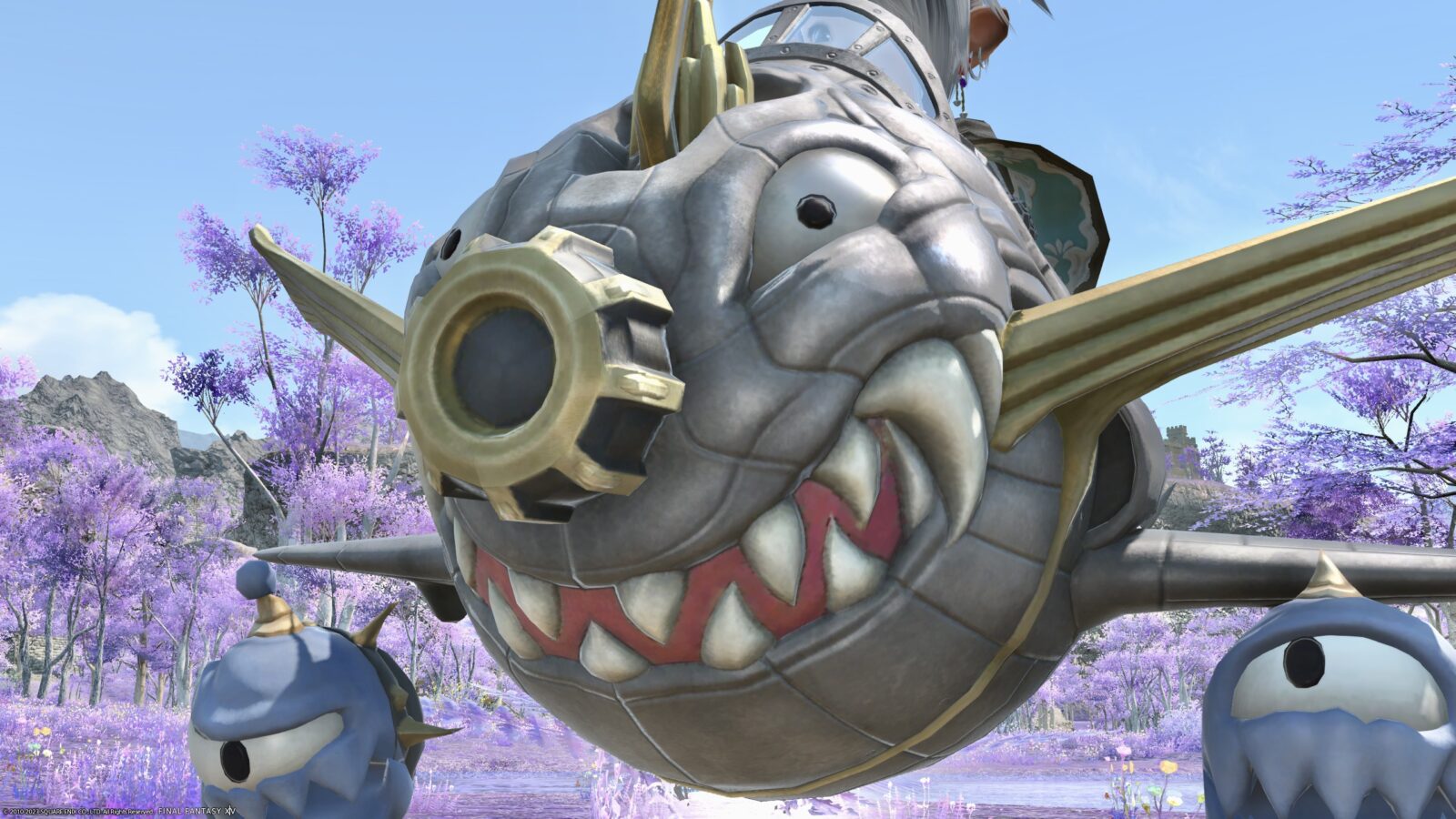 Under both wings are fish-like monsters.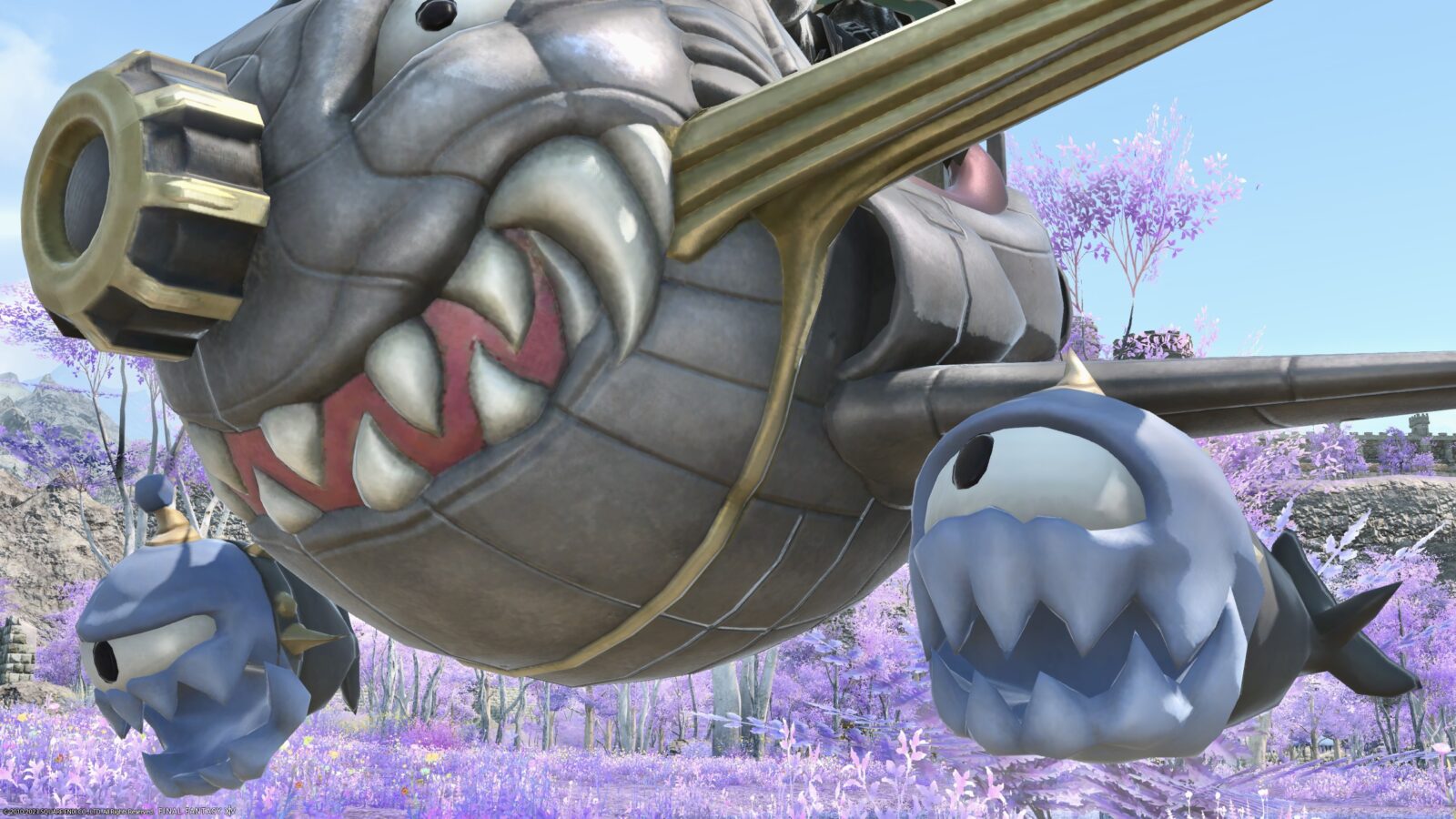 The cockpit looks like this. There are also meters properly.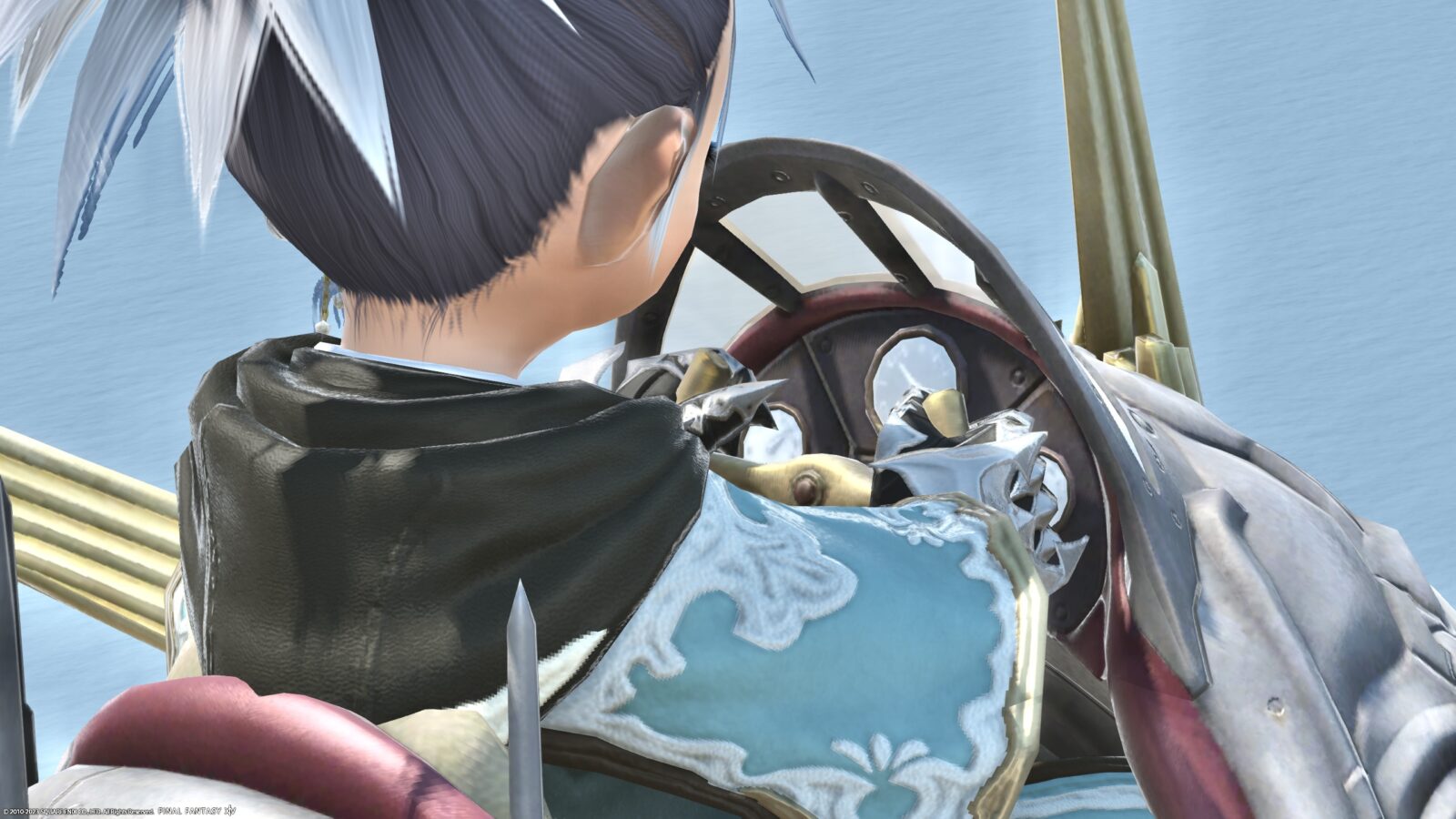 The tail and propeller are pretty.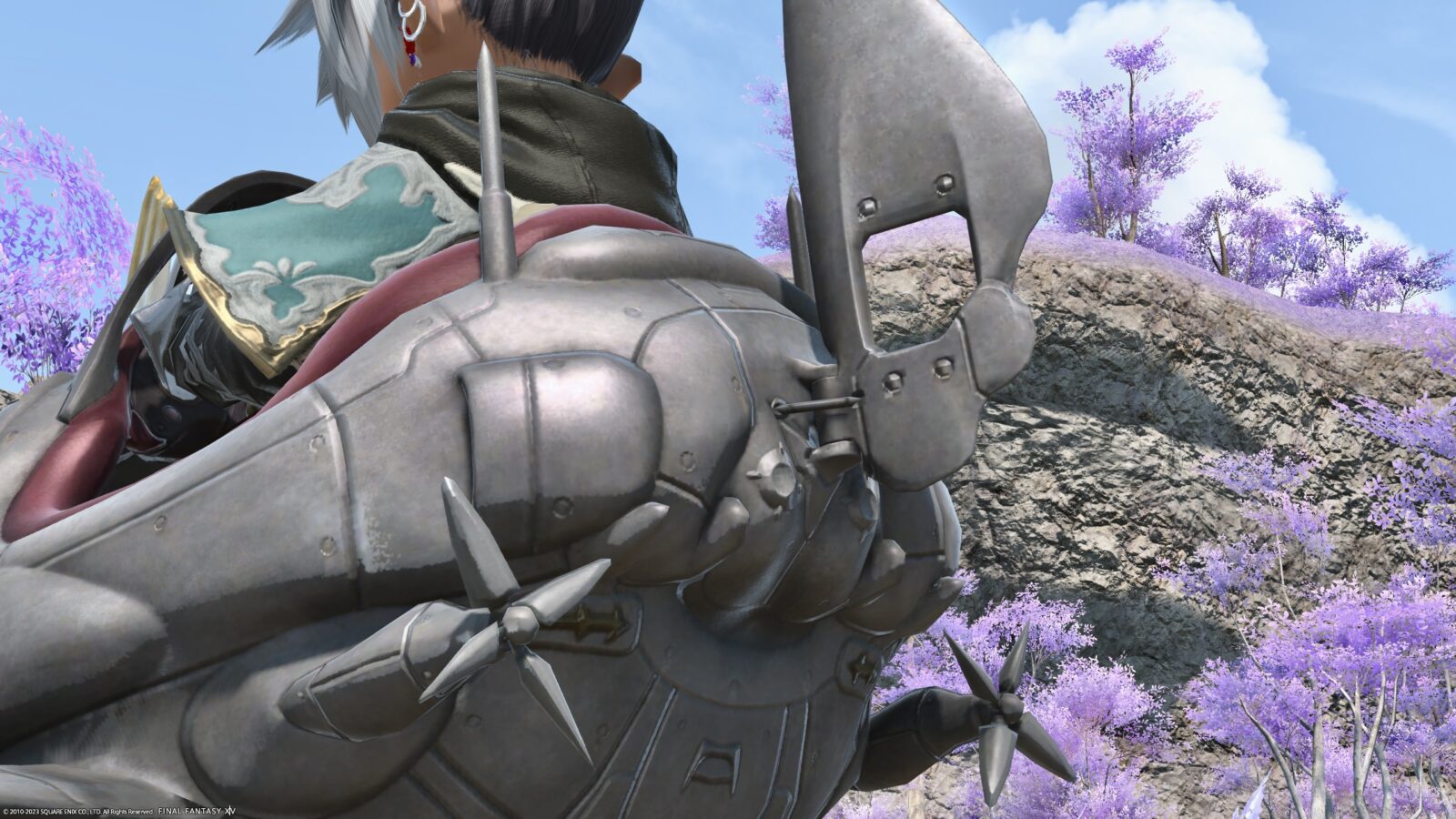 From the amount of ordinance equipped, one can gather that this oddly shaped airship was employed in battle. However, being from the Sigmascape, who employed it and when are anyone's guess. The shark maw painted on its bow suggests an underwater civilization.

From the mount official commentary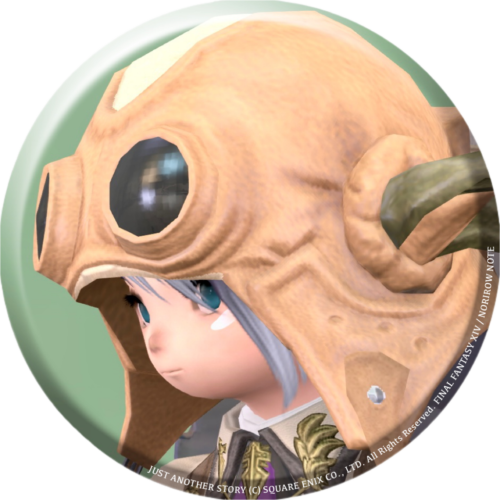 norirow
I see, this face is a "shark maw".
By the way, this Air Force first appeared in the FF series in FF6.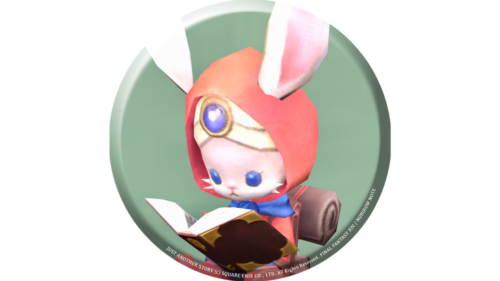 namingway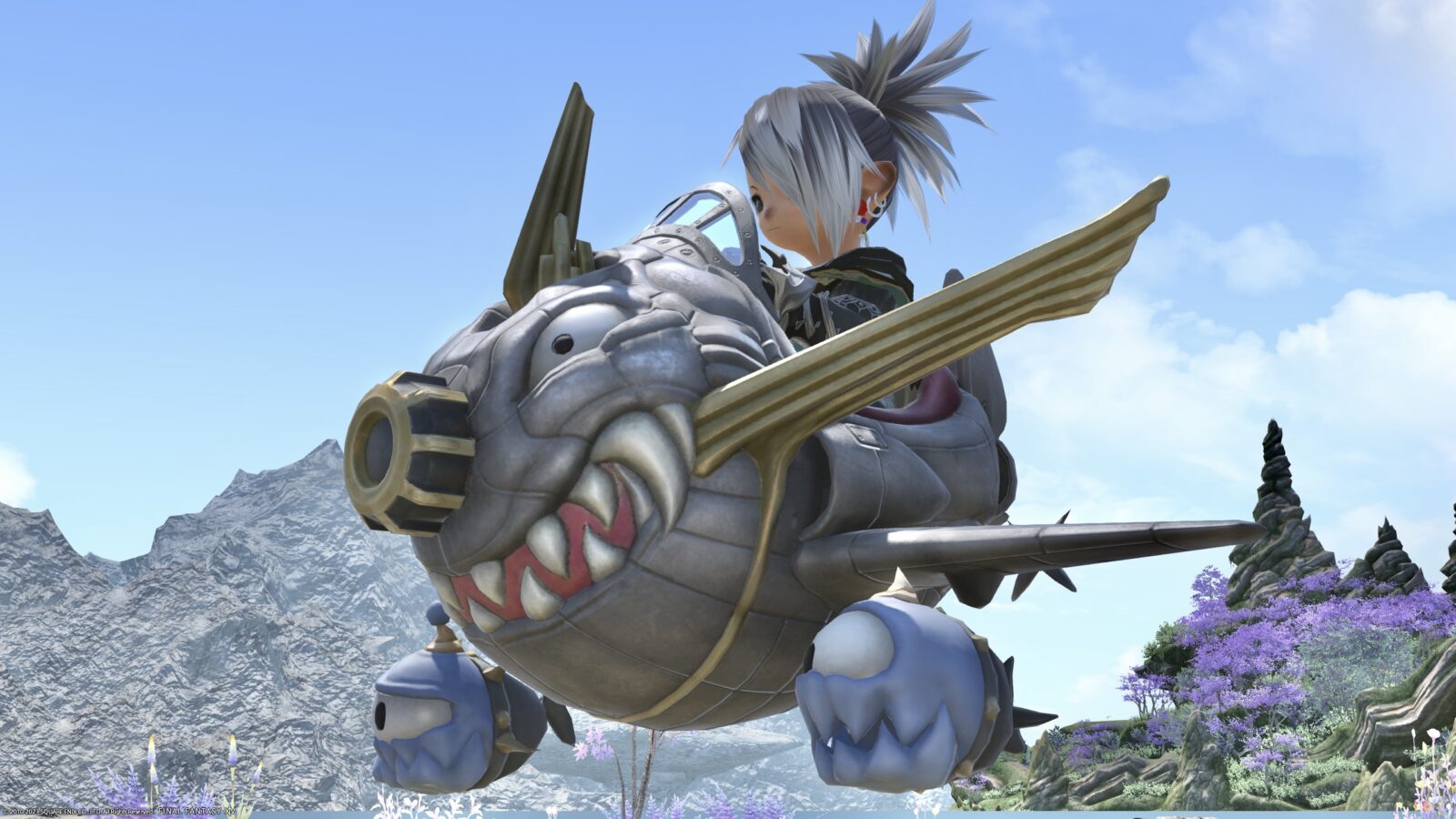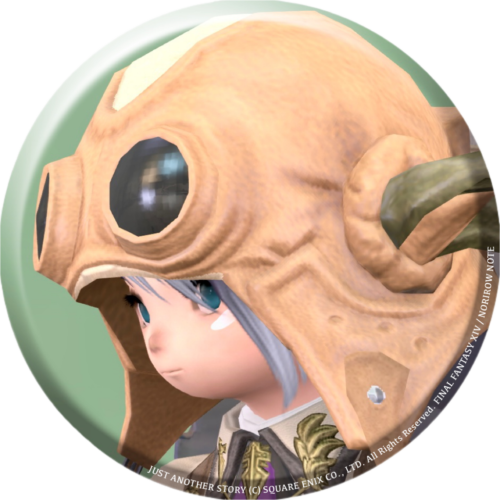 norirow
Oh, that's why it's Cefca's BGM!
"Dancing Mad – Movement IV" will play when riding. It's a very cool song, so there must be a lot of people who like it!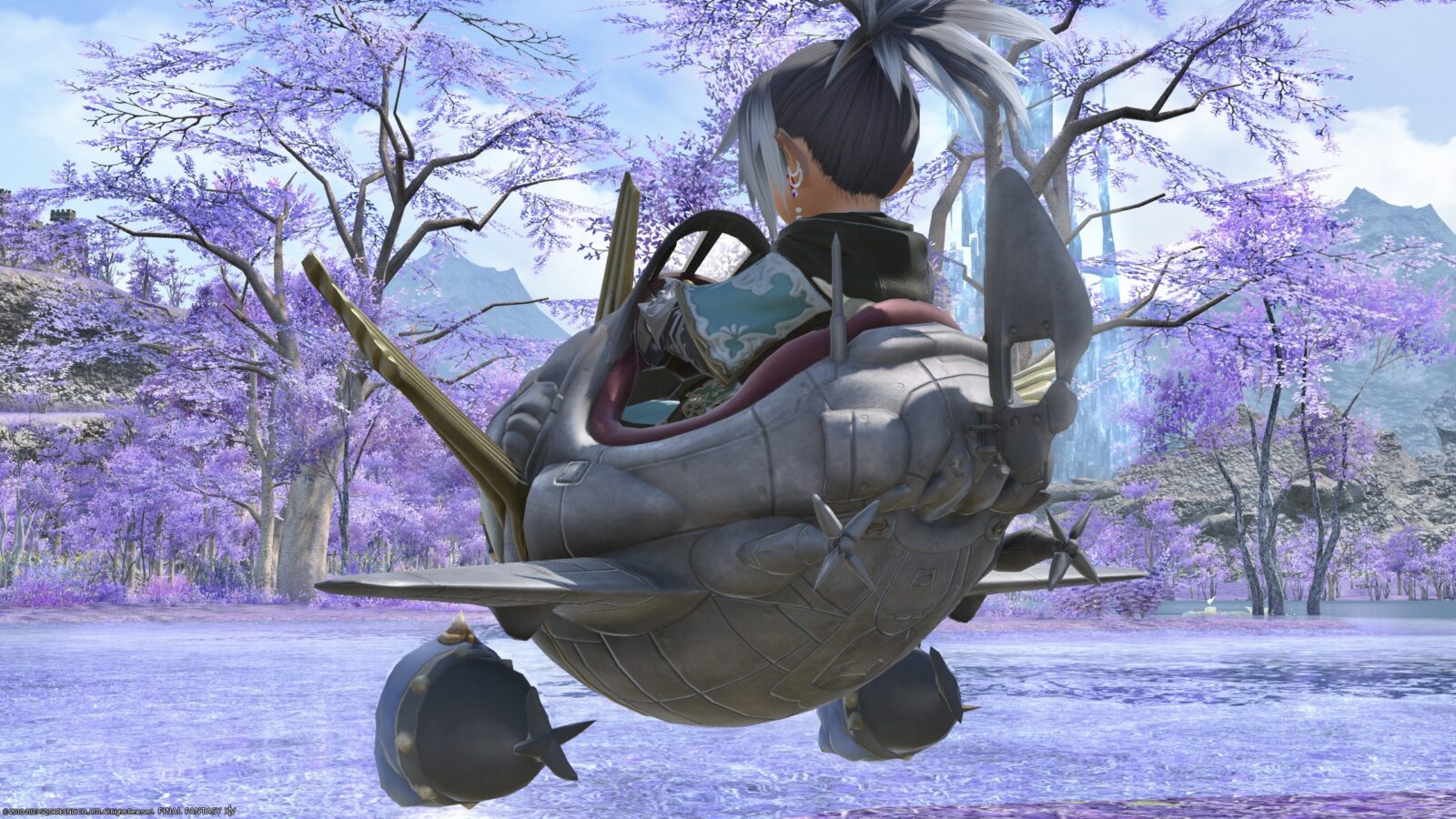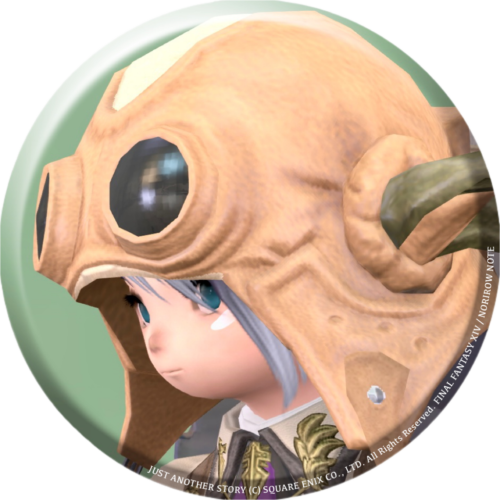 norirow
It can turn in a small radius, and this is a surprisingly comfortable vehicle♪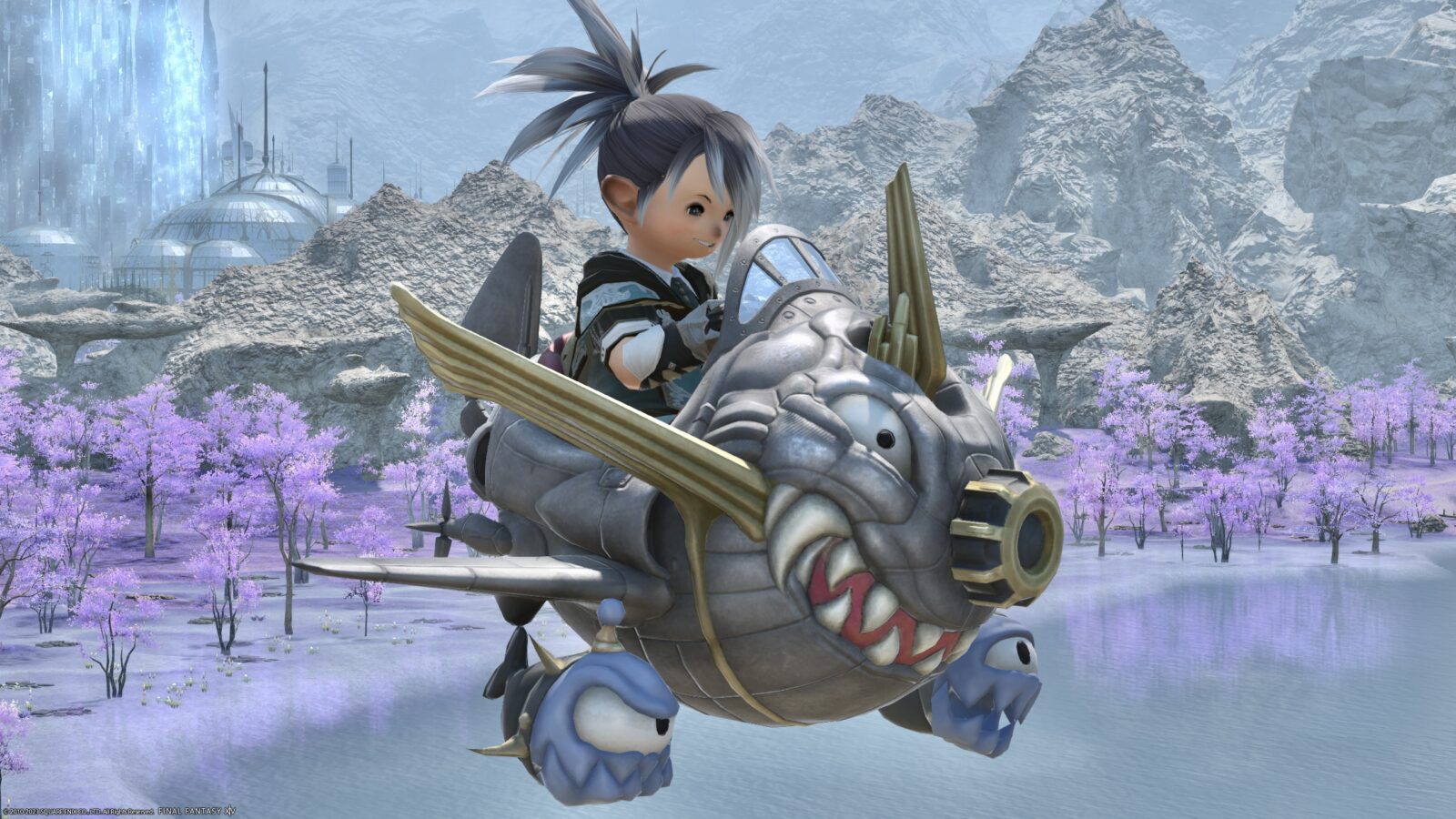 ▼ I recorded a video of the movement!
So, the above is the record of the mount "Air Force" available in Sigmascape V4.0 (Savage).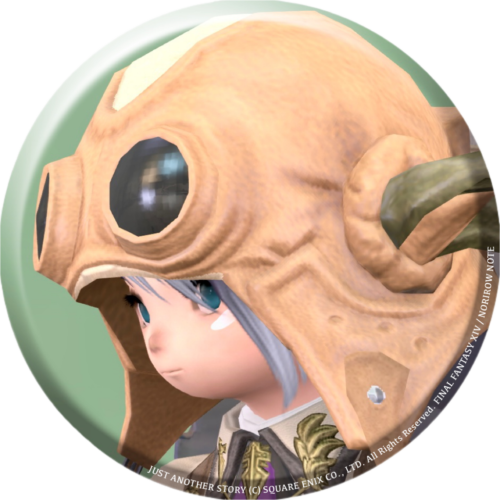 norirow
I'm so happy that I got my favorite mount!
♦♦♦
Related record