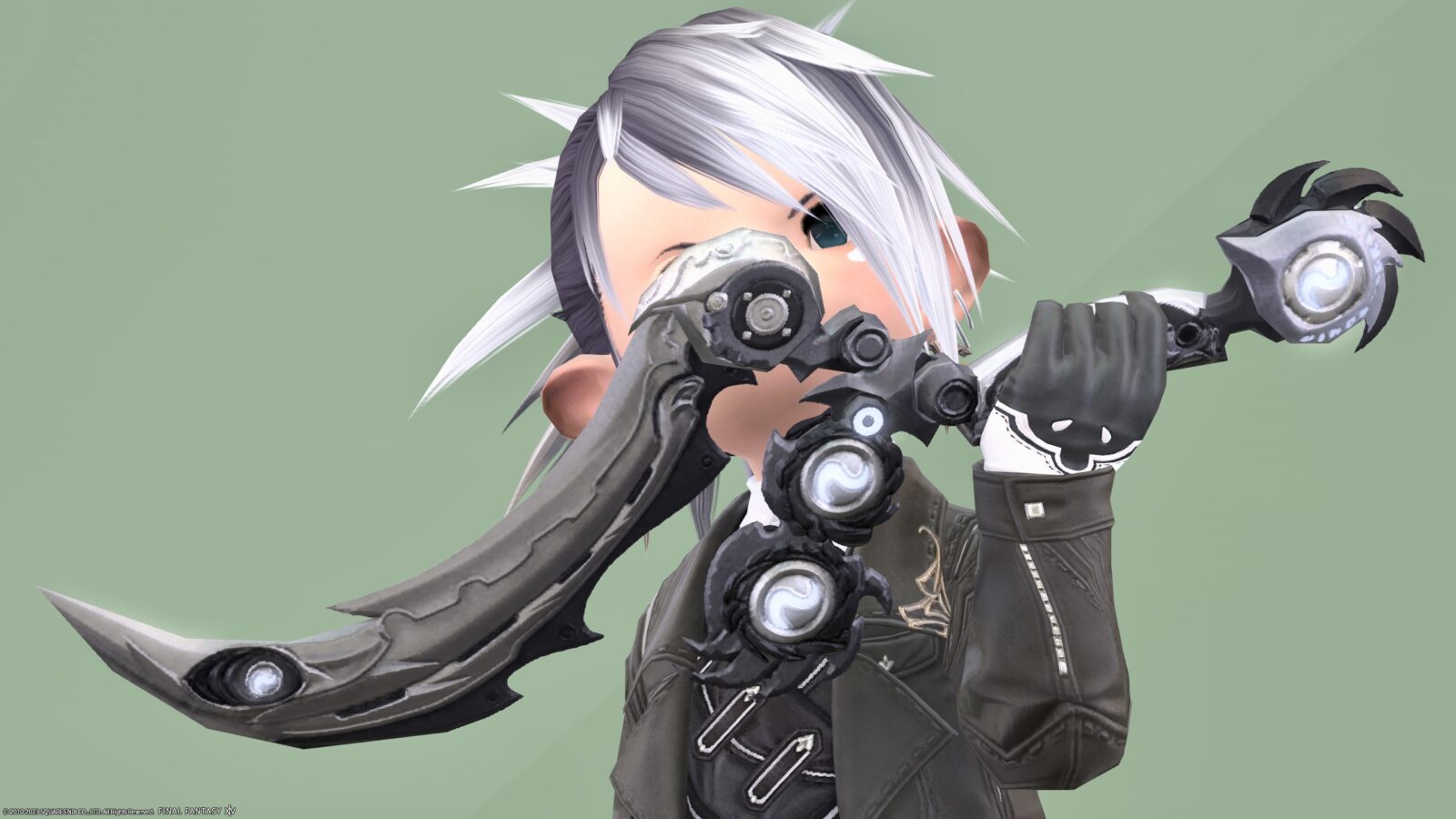 This is a record of the ninja weapon "Omega Sickles" available in Alphascape V4.0 (Savage).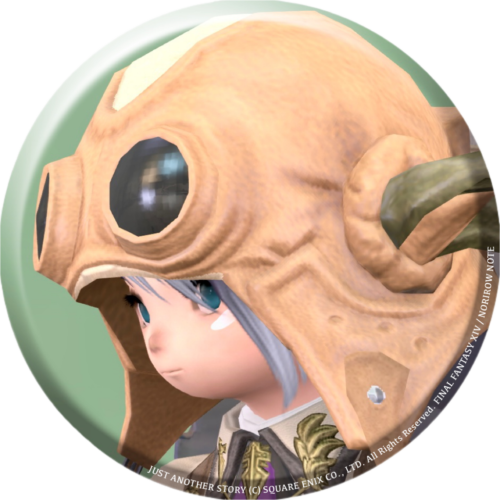 norirow
Oh! This might be the coolest twin sword ever!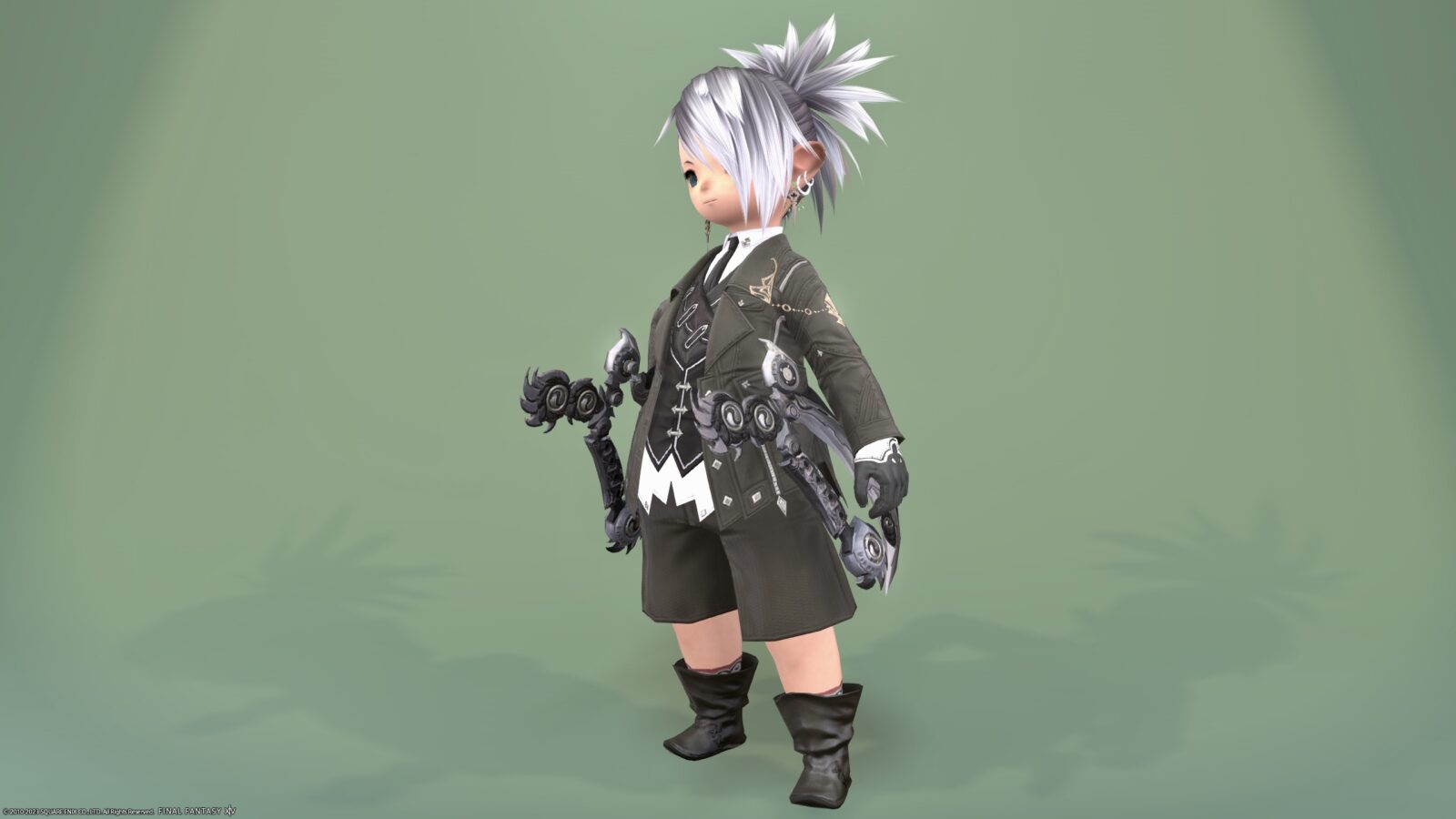 In a sense, it's a "Chu-ni-" that Norirow-san likes…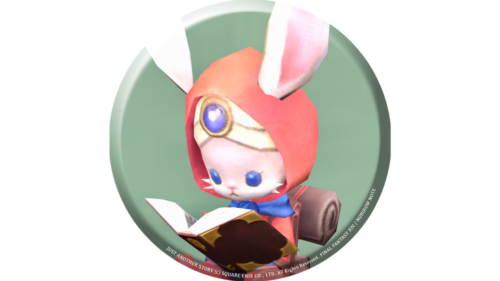 namingway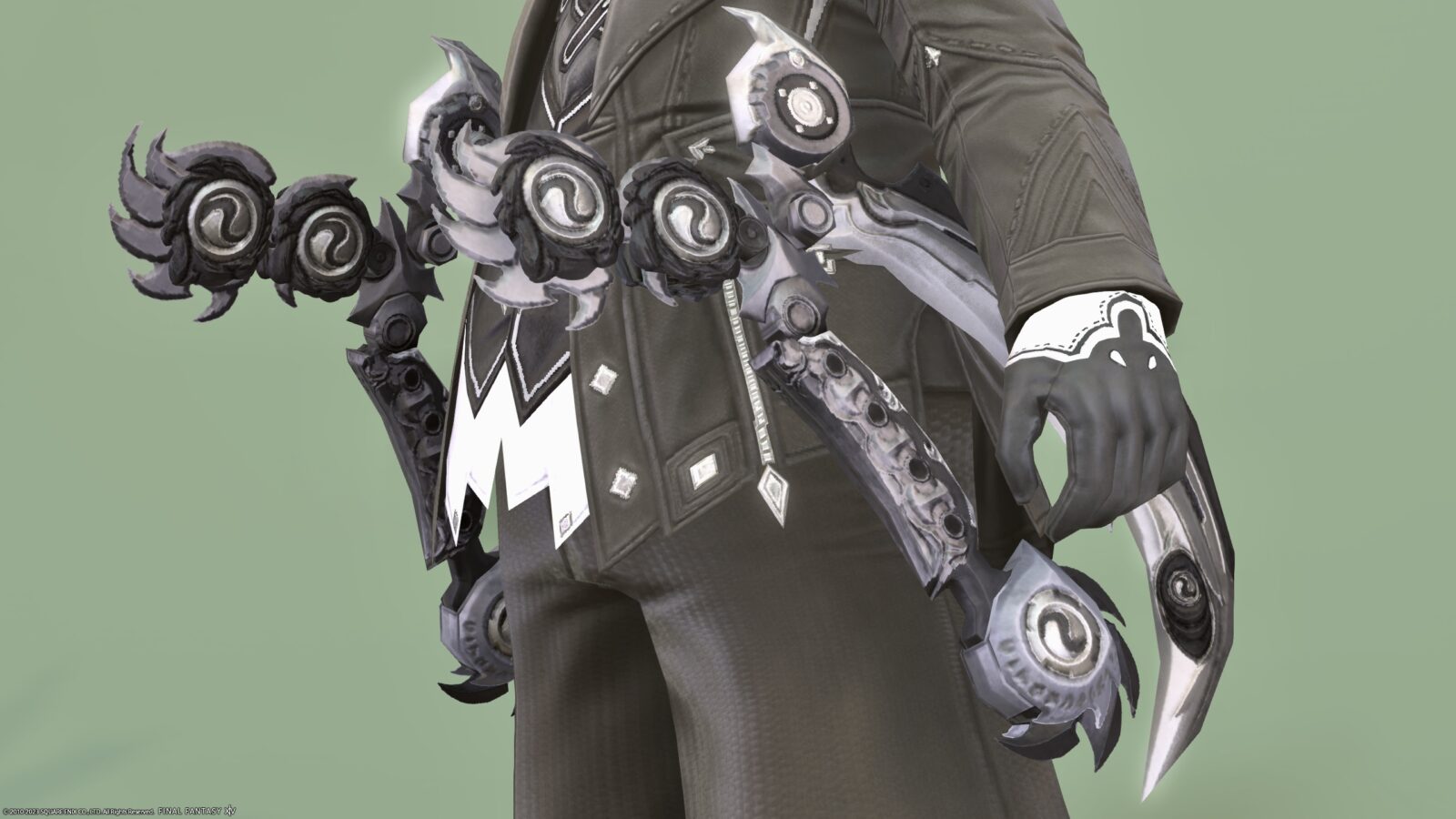 At first glance, it has a complicated shape that you can not understand what is a sword … …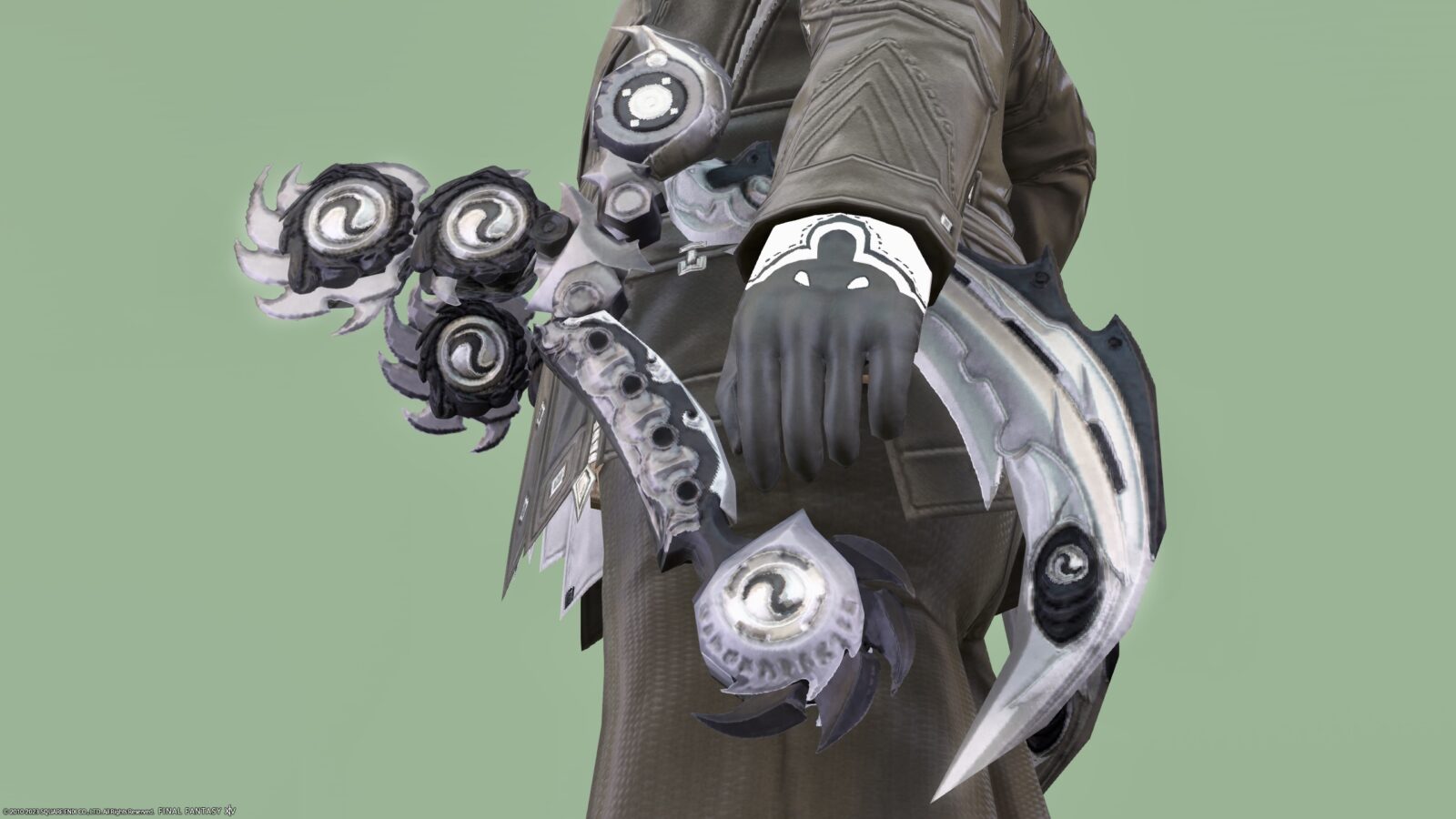 When you set it up, it transforms into a scythe!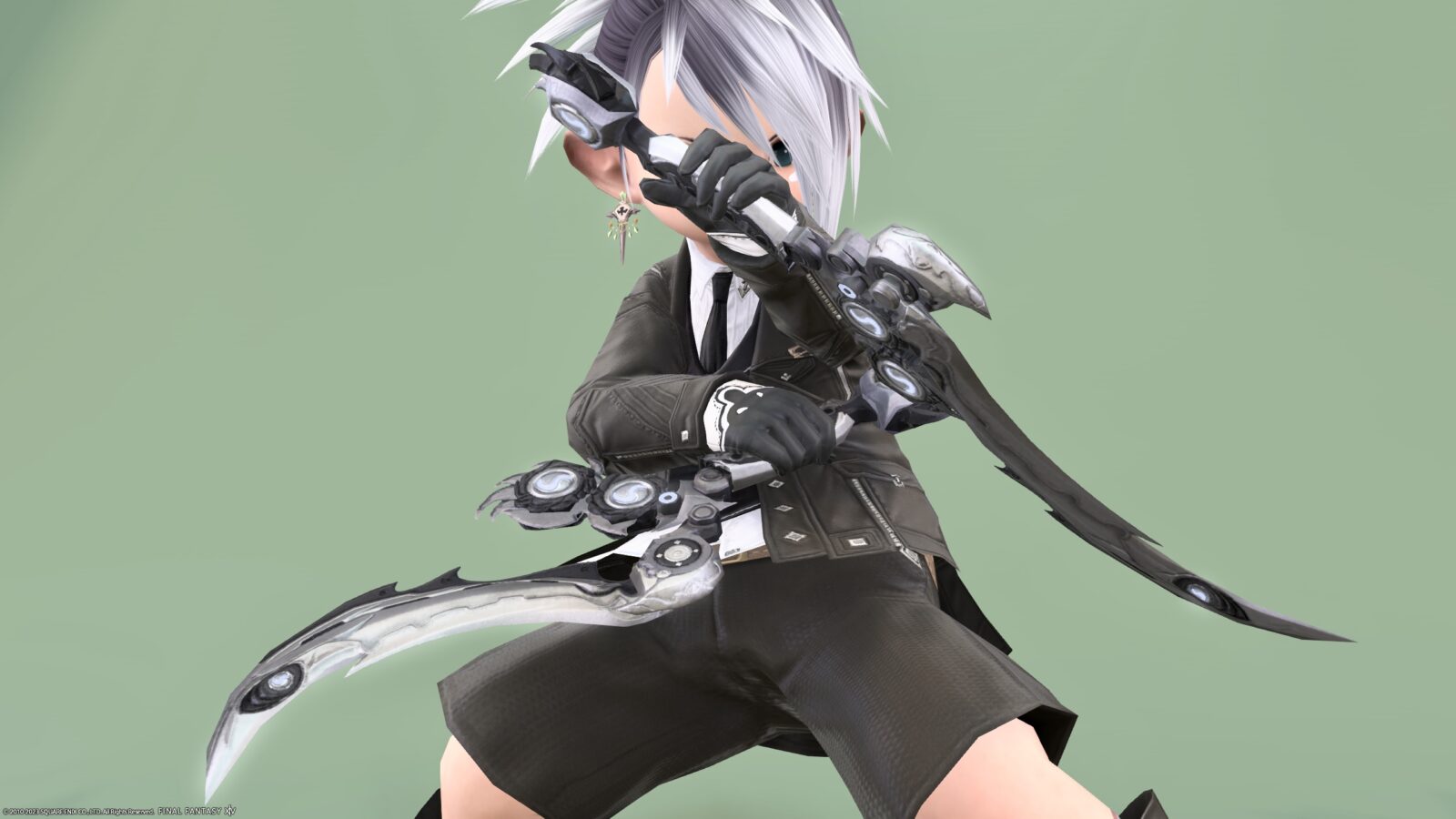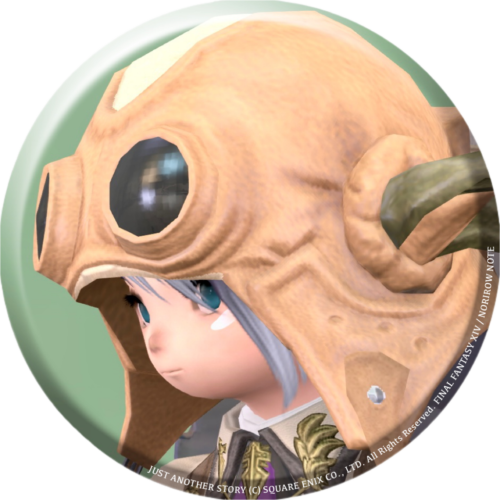 norirow
Great! Scythe even though it's a ninja! This is an Assassin's weapon!
As for how it transforms, this is…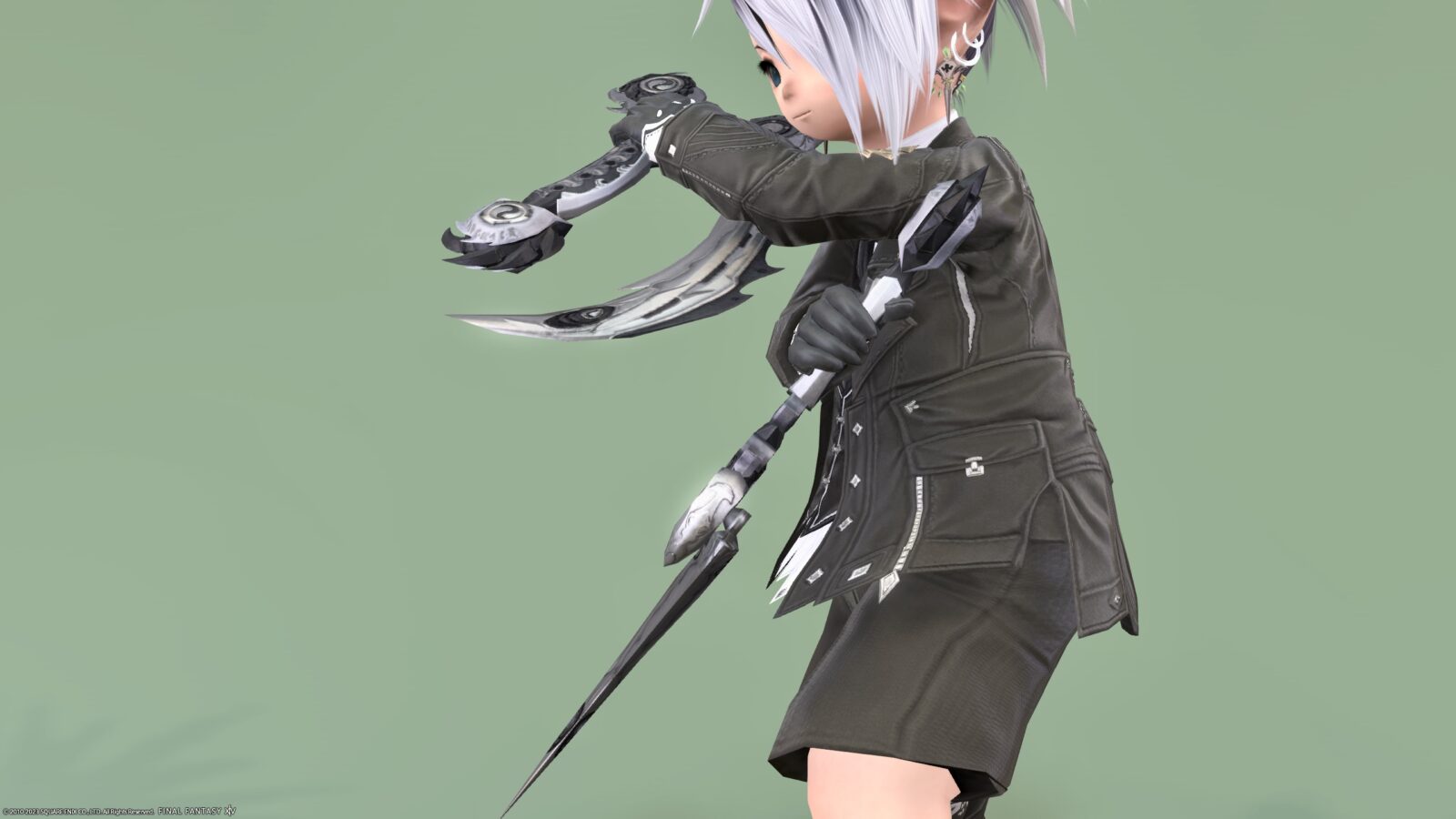 Open like this…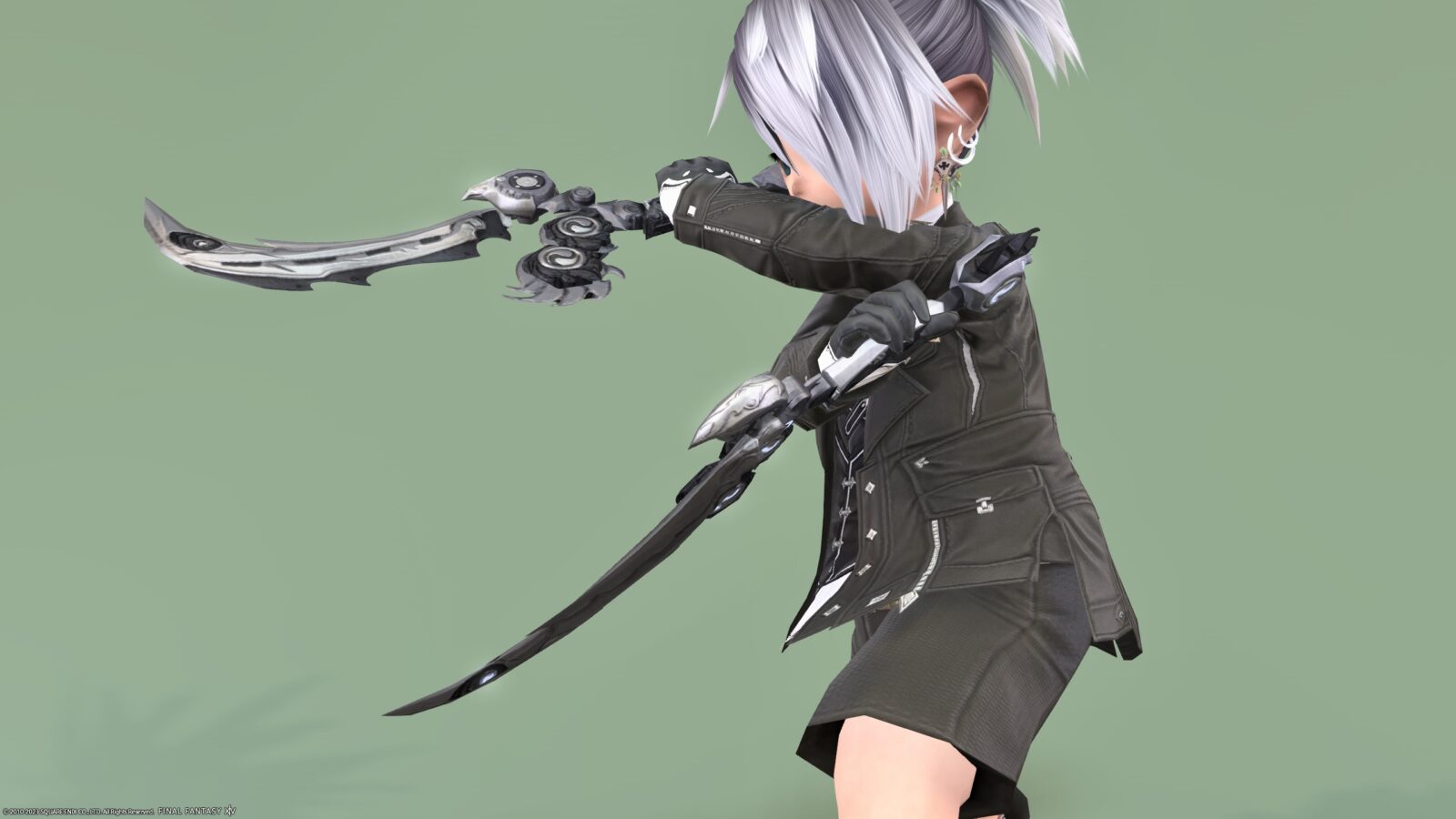 This is what happens!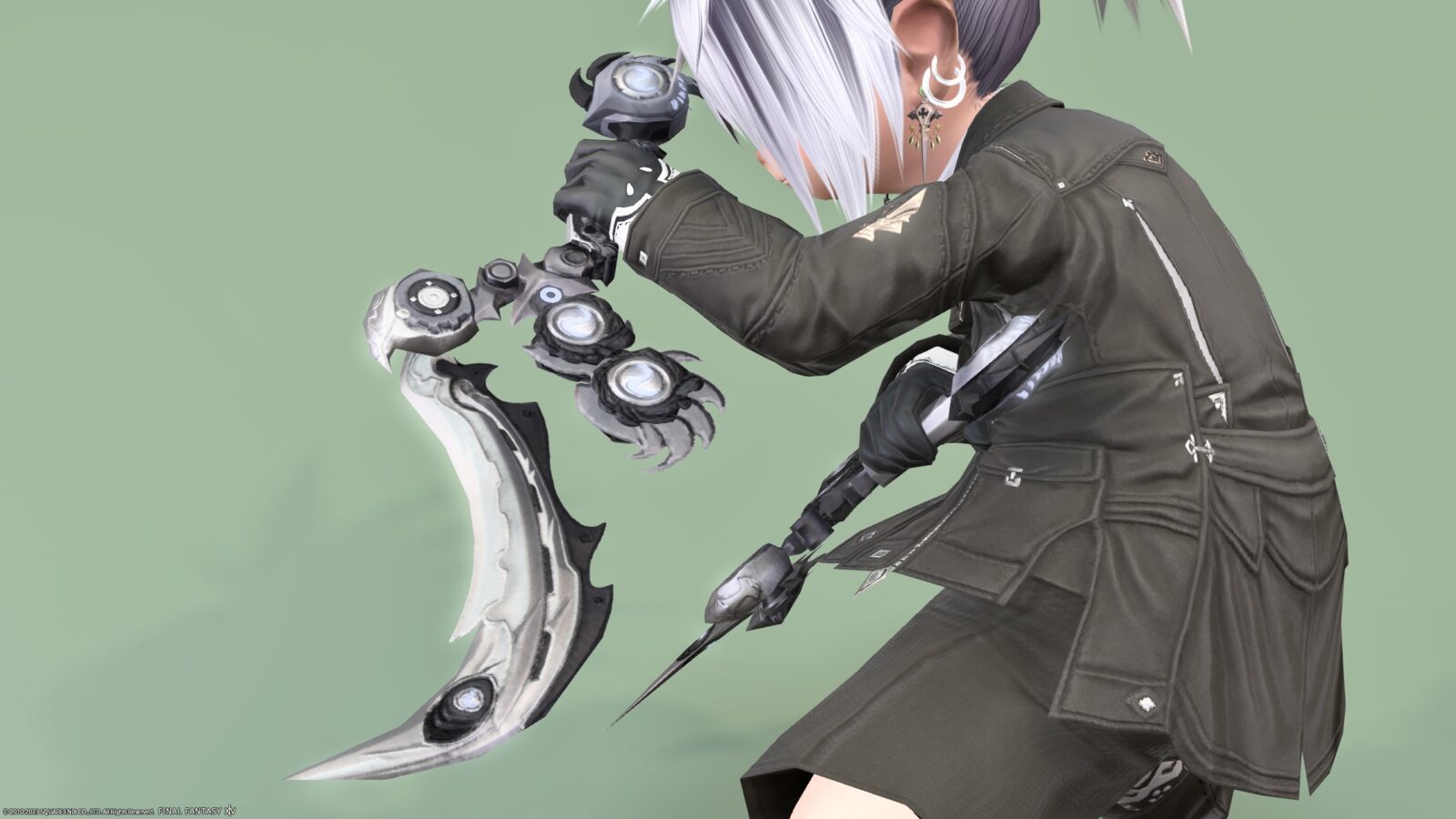 However, I don't think you can tell how it transforms just by looking at the photos, so be sure to check it out in the video below!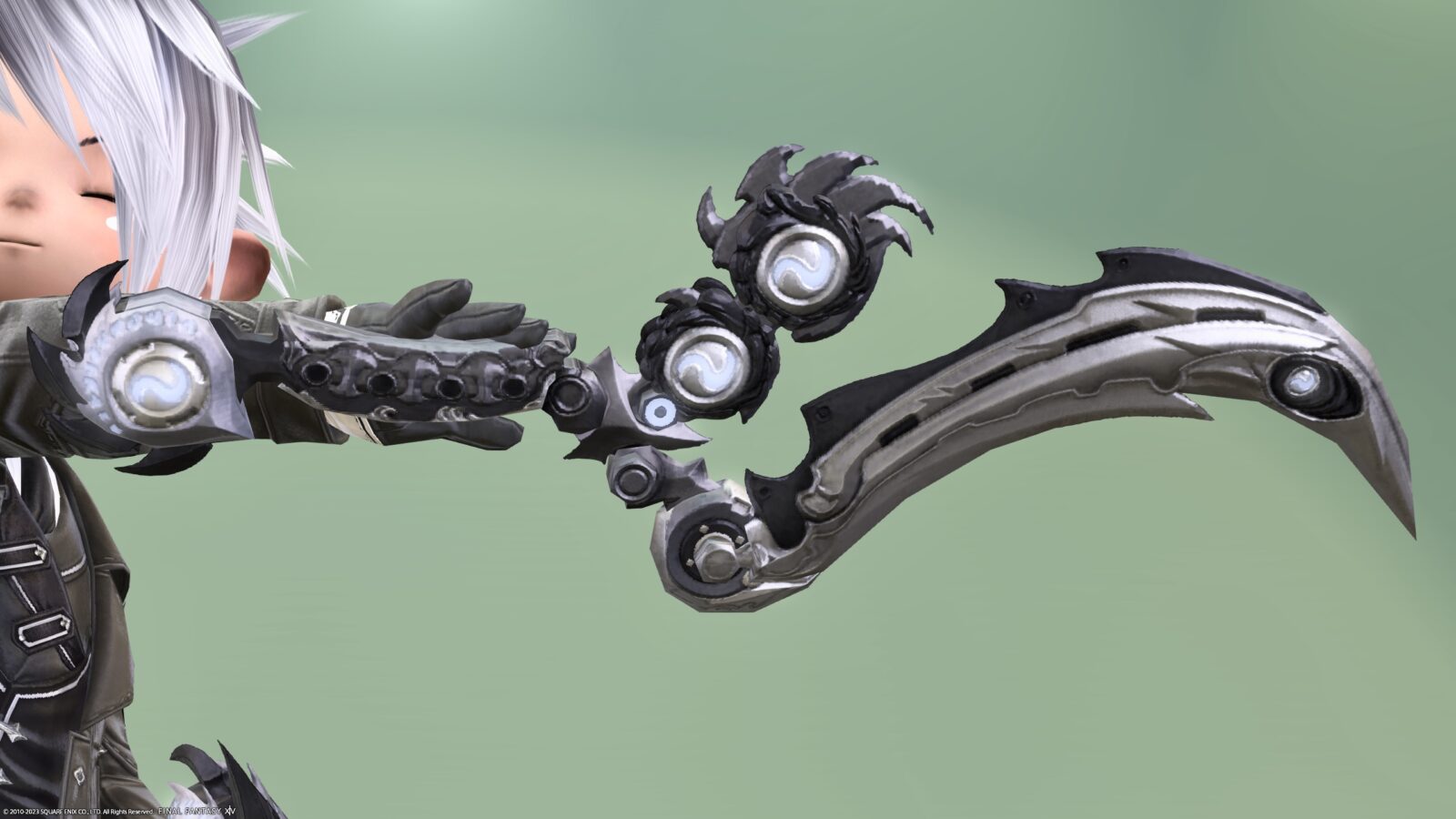 In addition, after transforming, a part of it glows blue and blinks slowly as if it were breathing.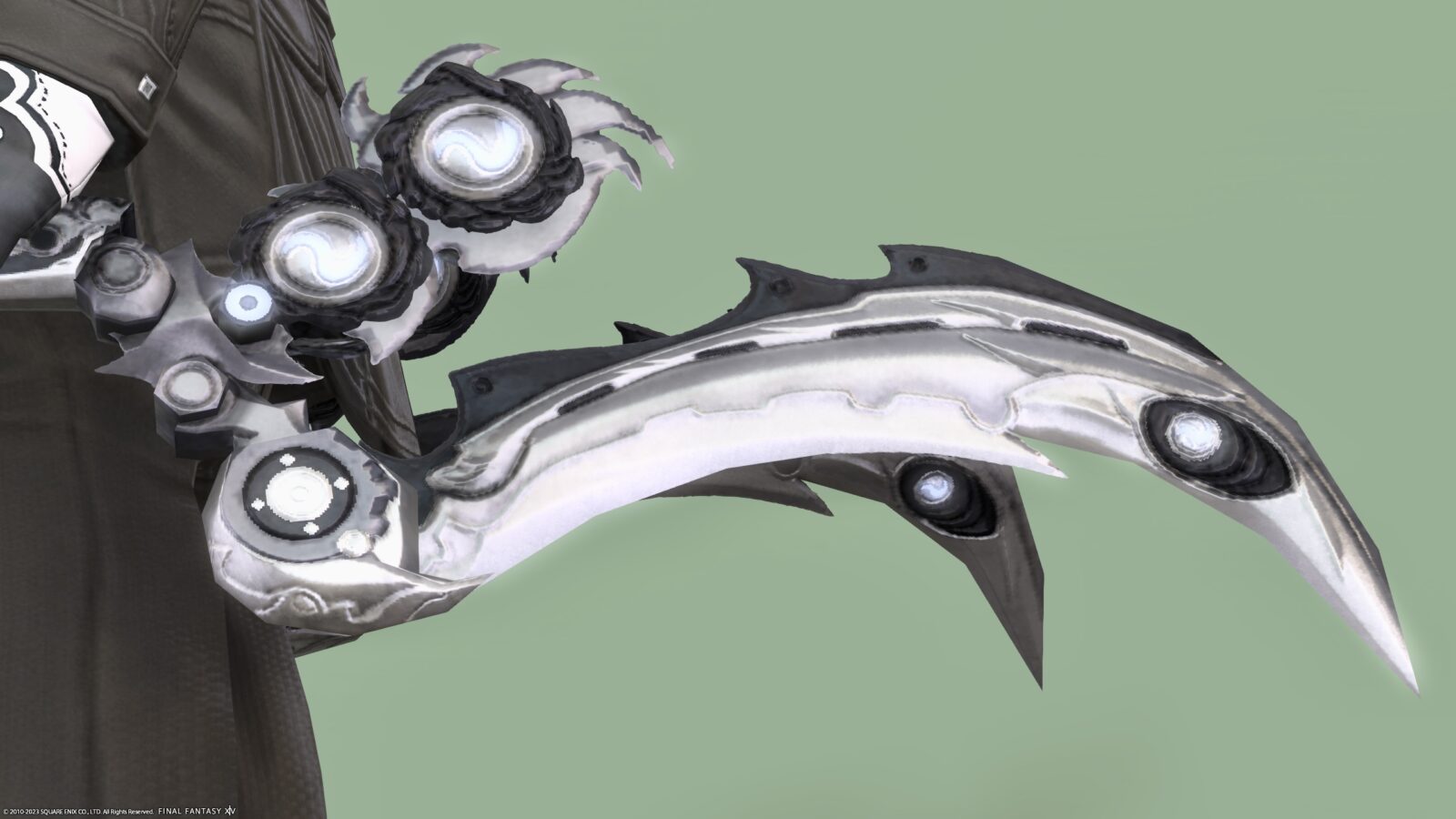 There are jagged edges here and there, so you can think of a variety of attack variations.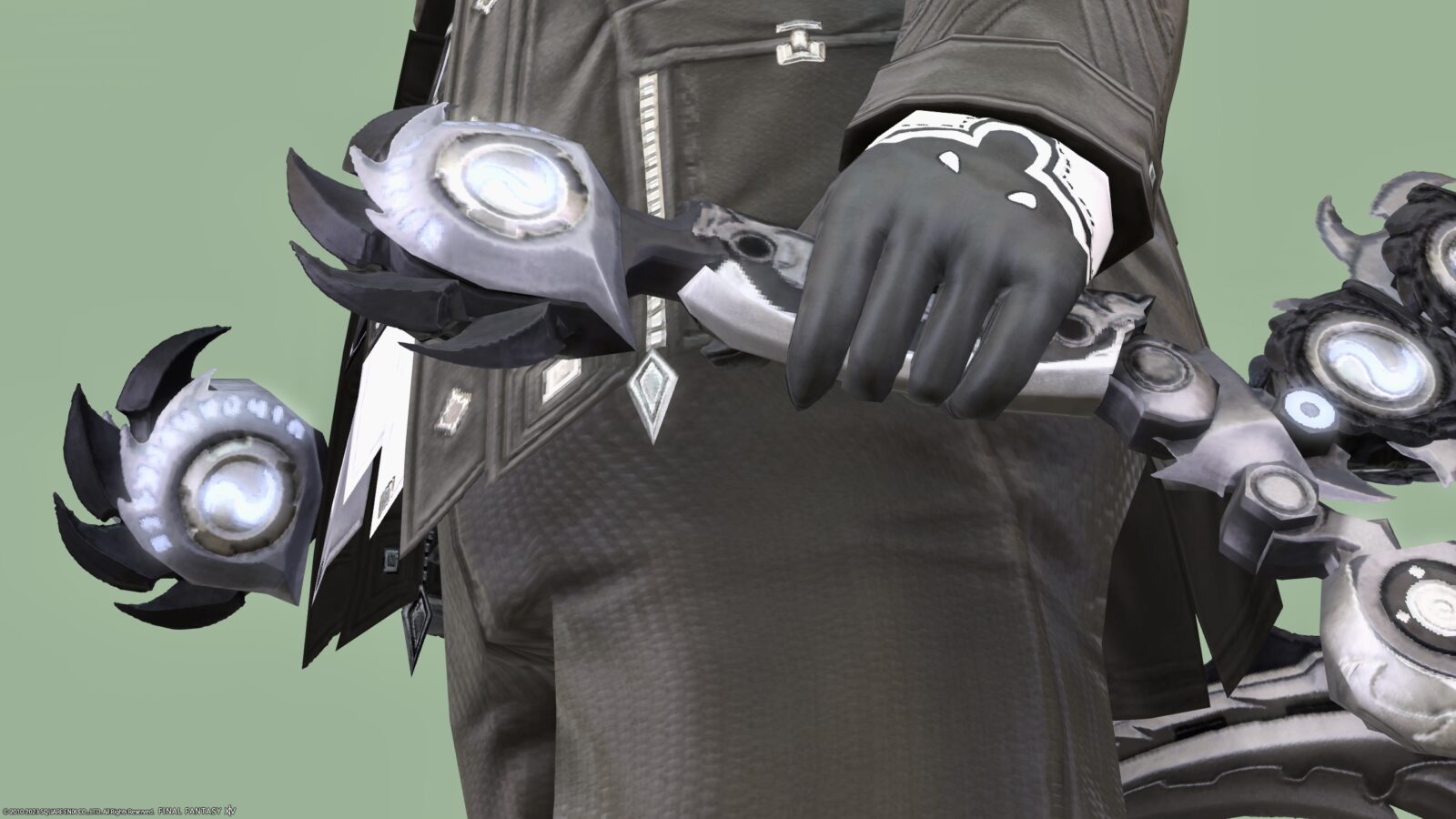 The blade is sharp and seems to cut well.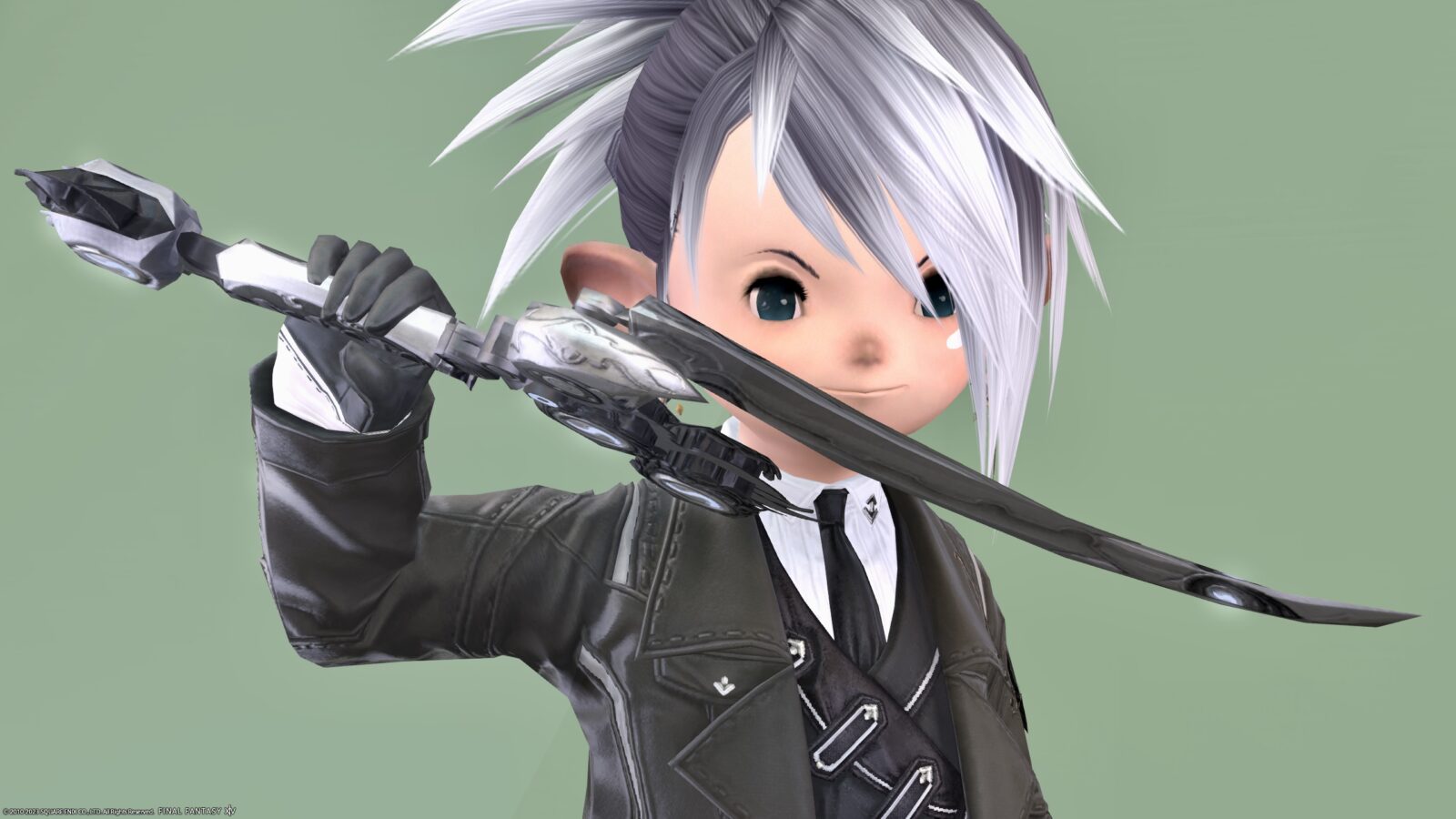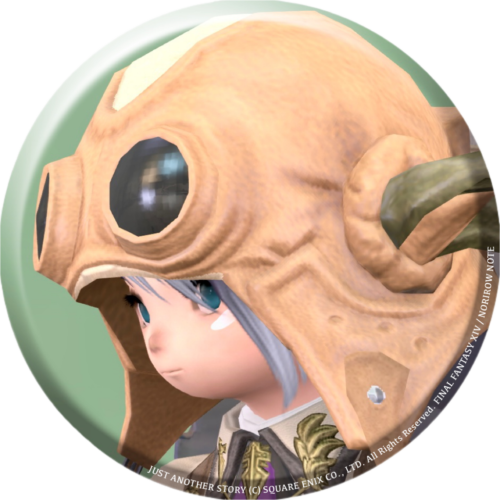 norirow
I haven't seen many ninja weapons like this, so this is a precious treasure.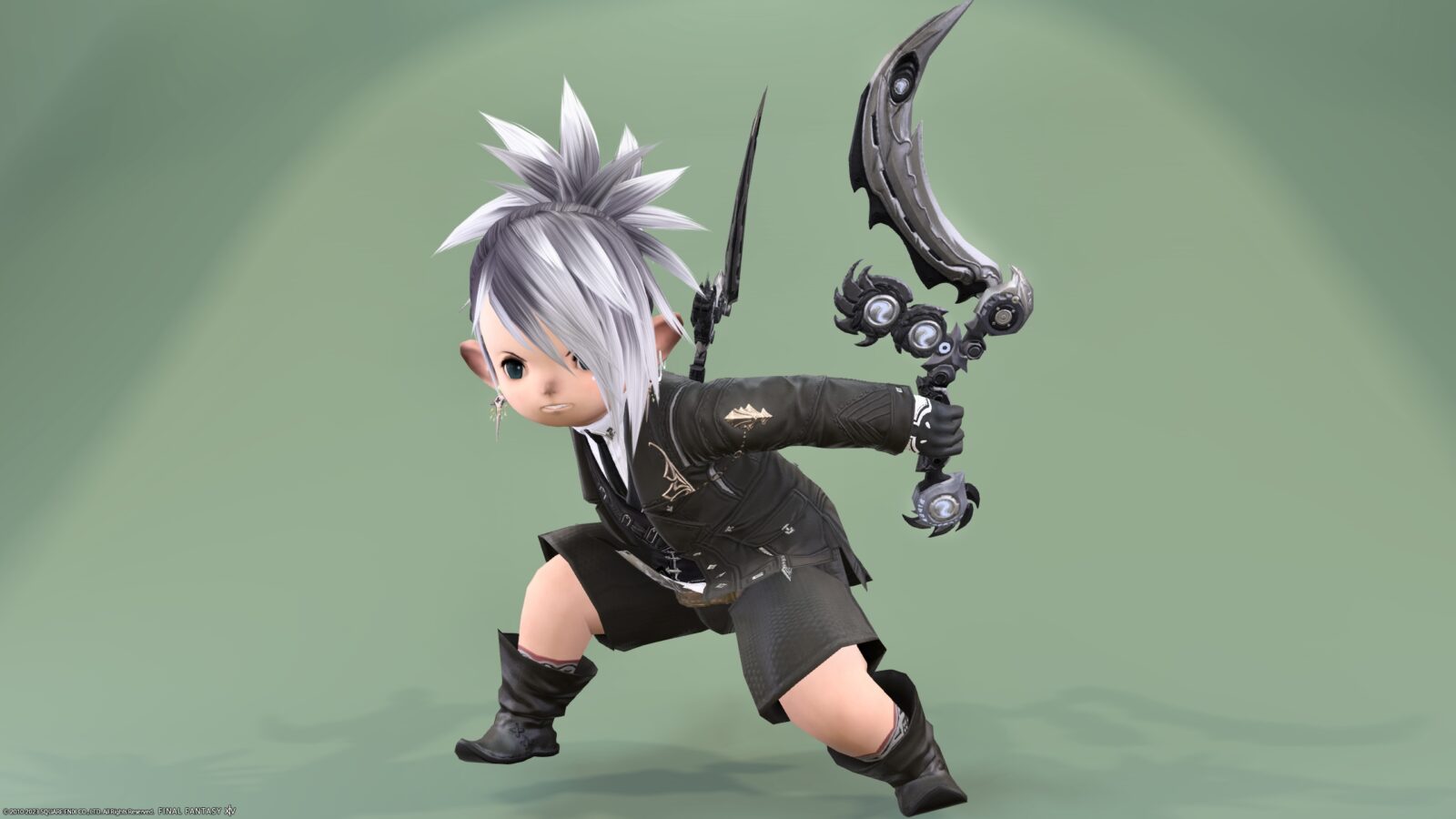 Dyed pattern
The silver parts are dyed.
Original Color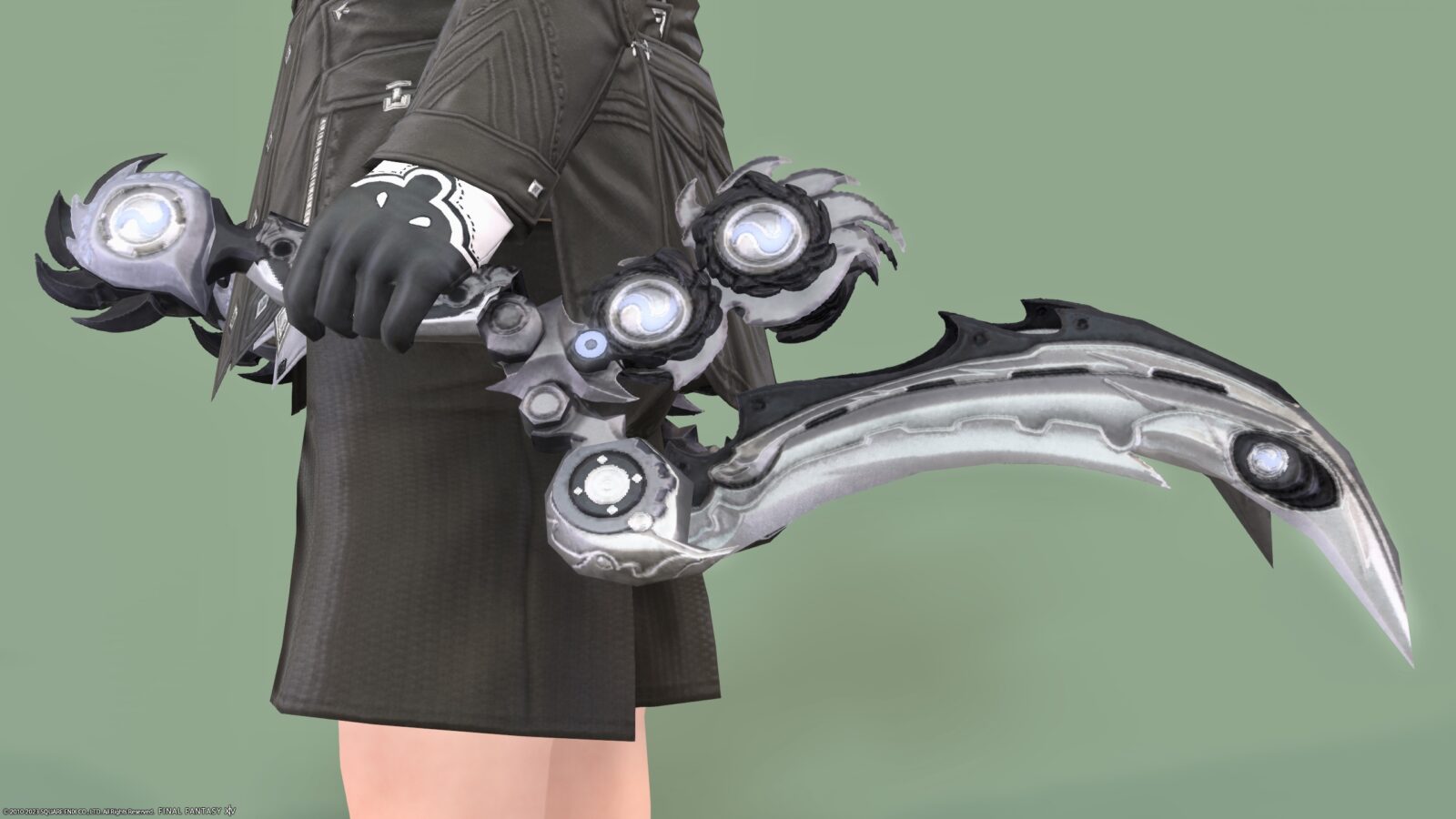 Snow White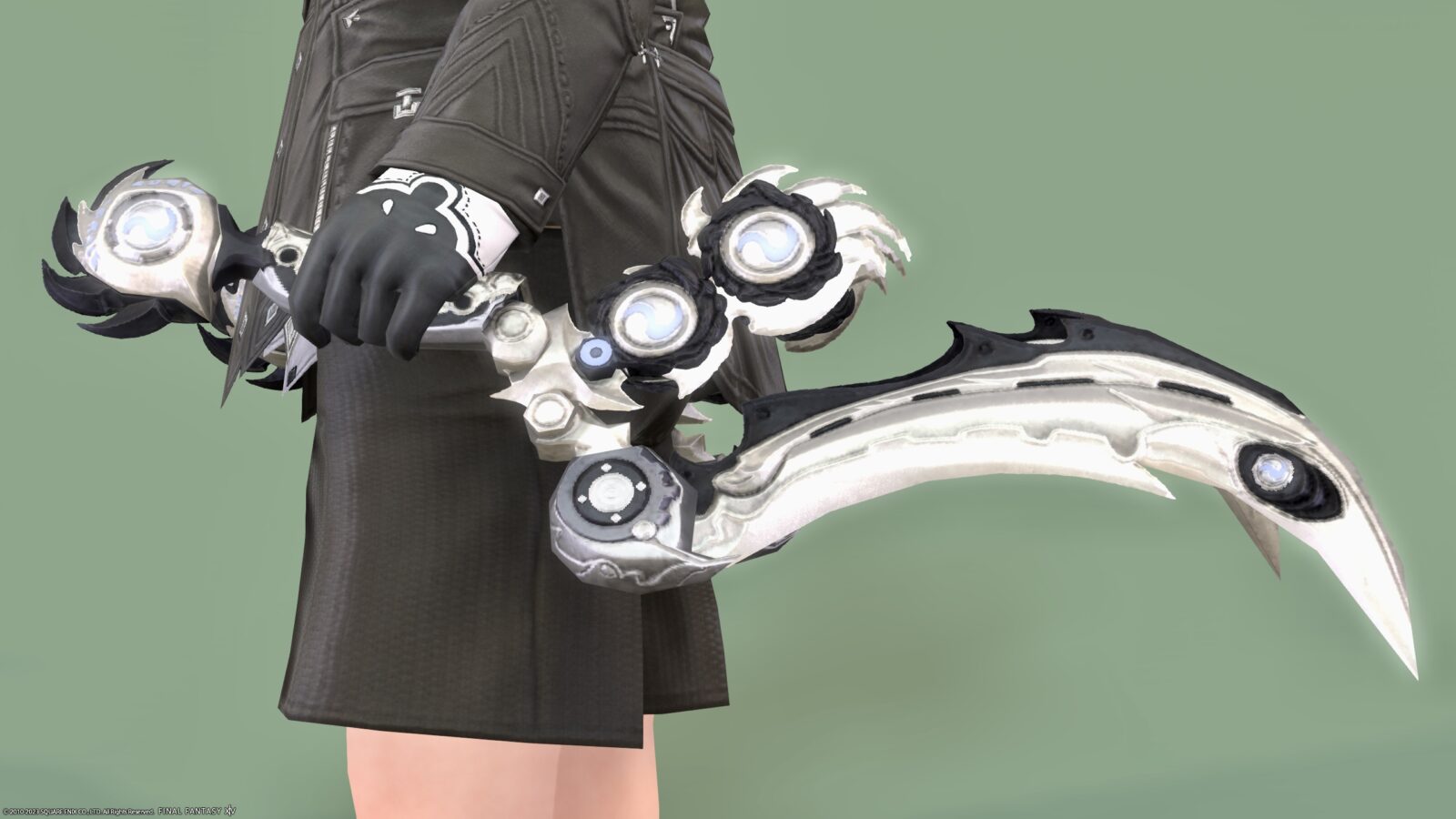 Soot Black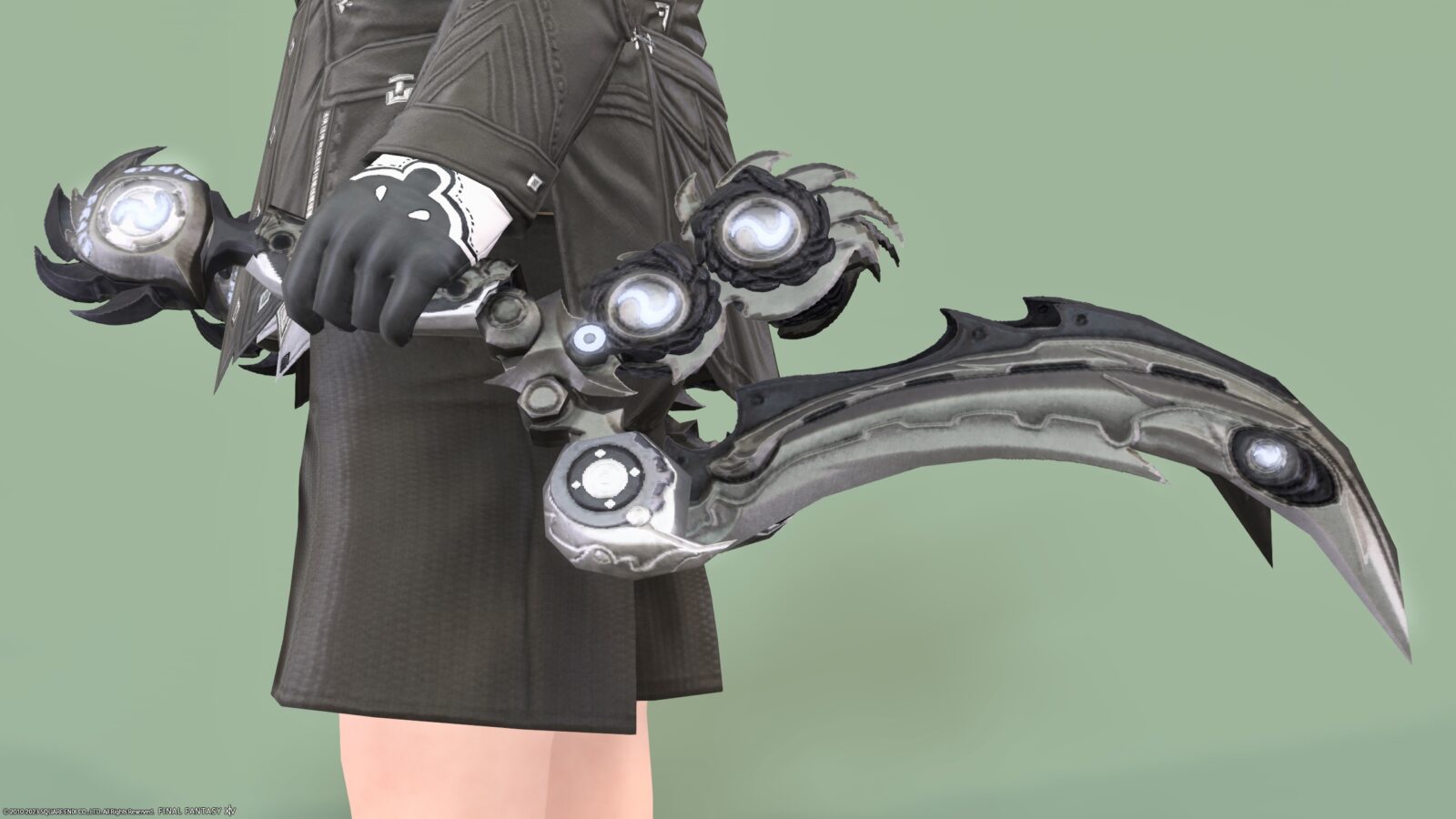 Dalamud Red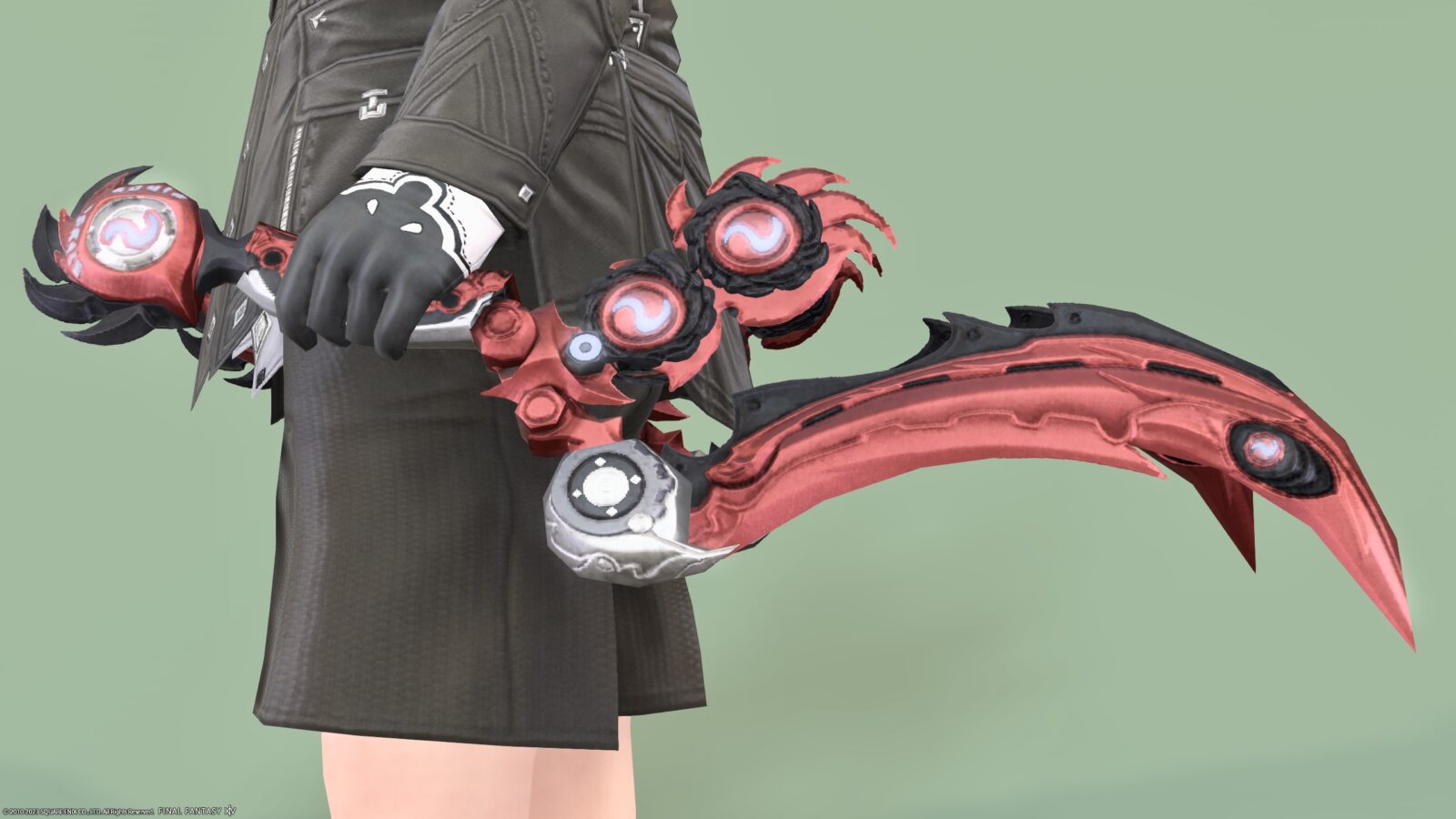 Honey Yellow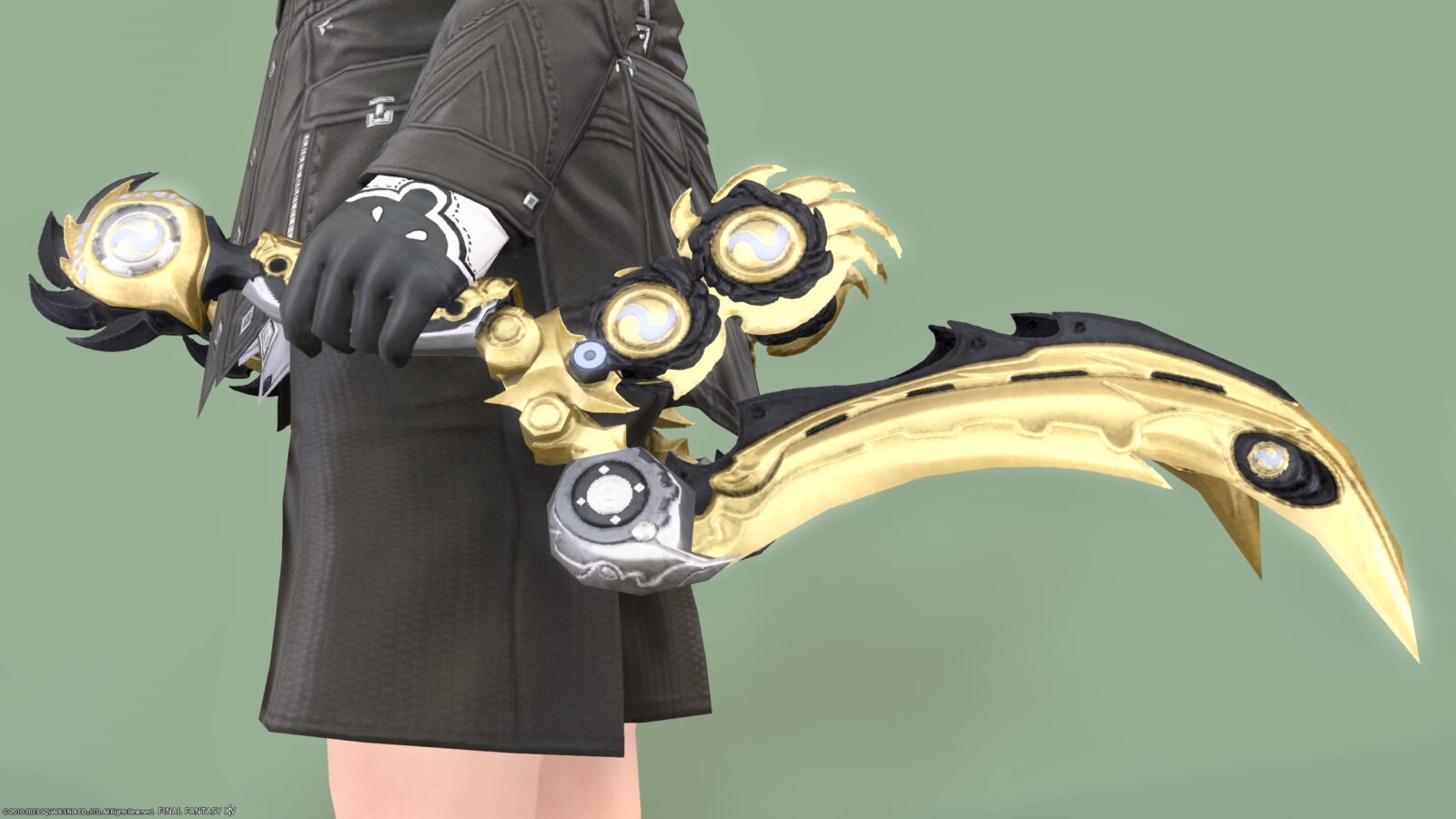 Gobbiebag Brown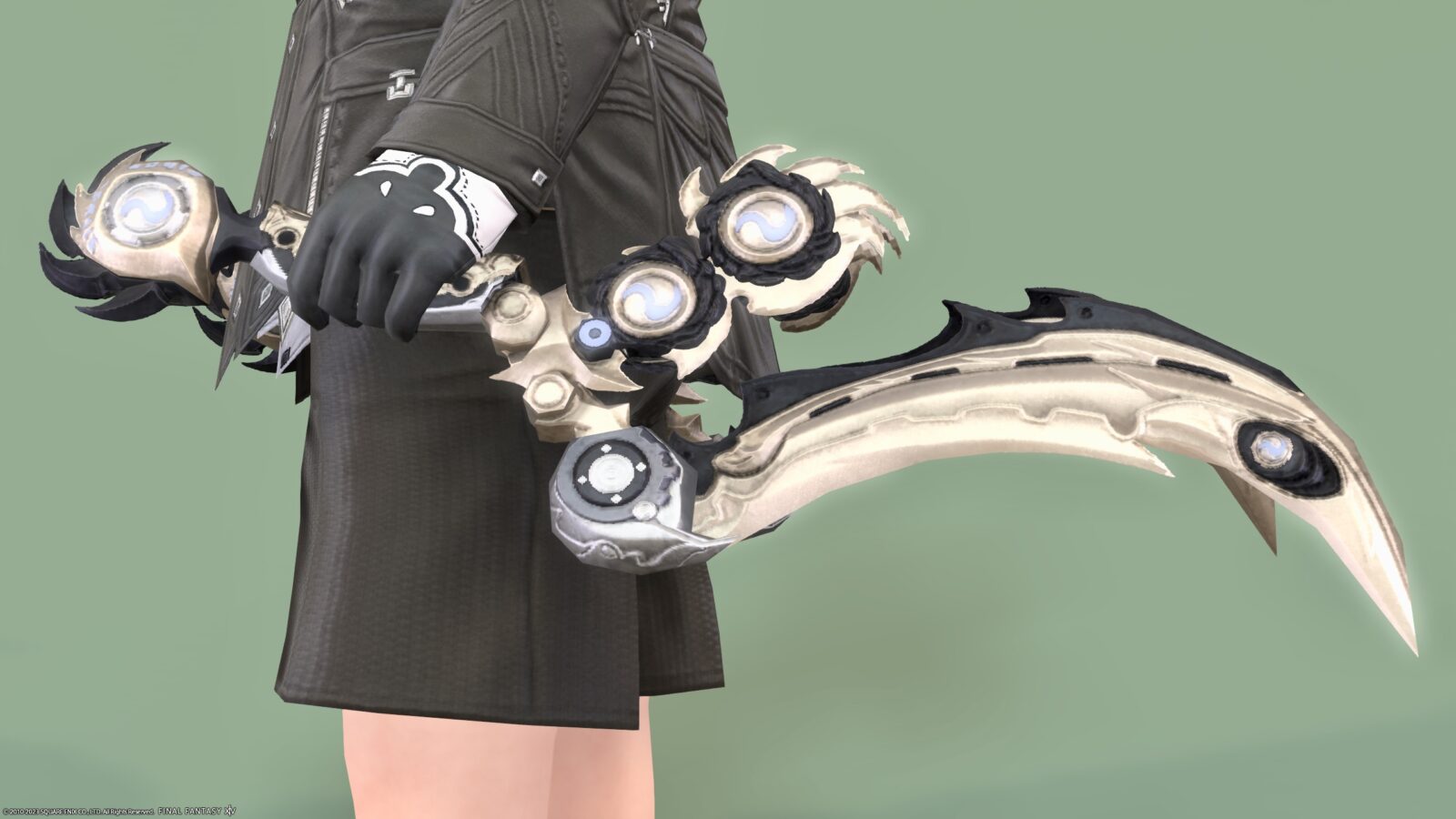 Celeste Green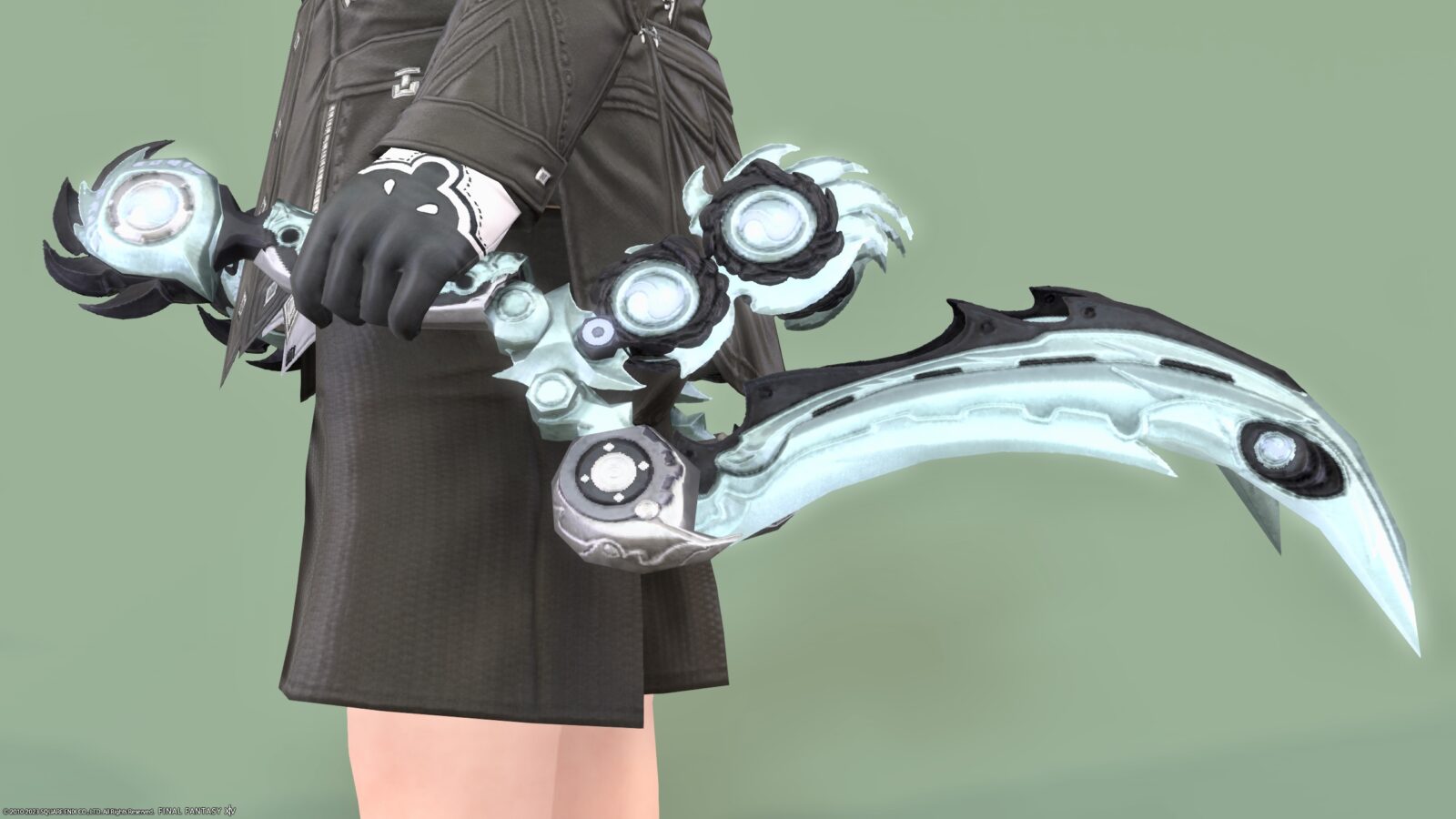 As expected, there are only Omega weapons, and it feels digital.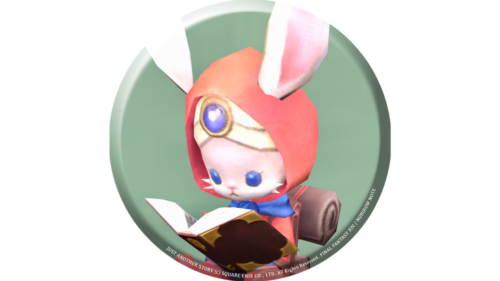 namingway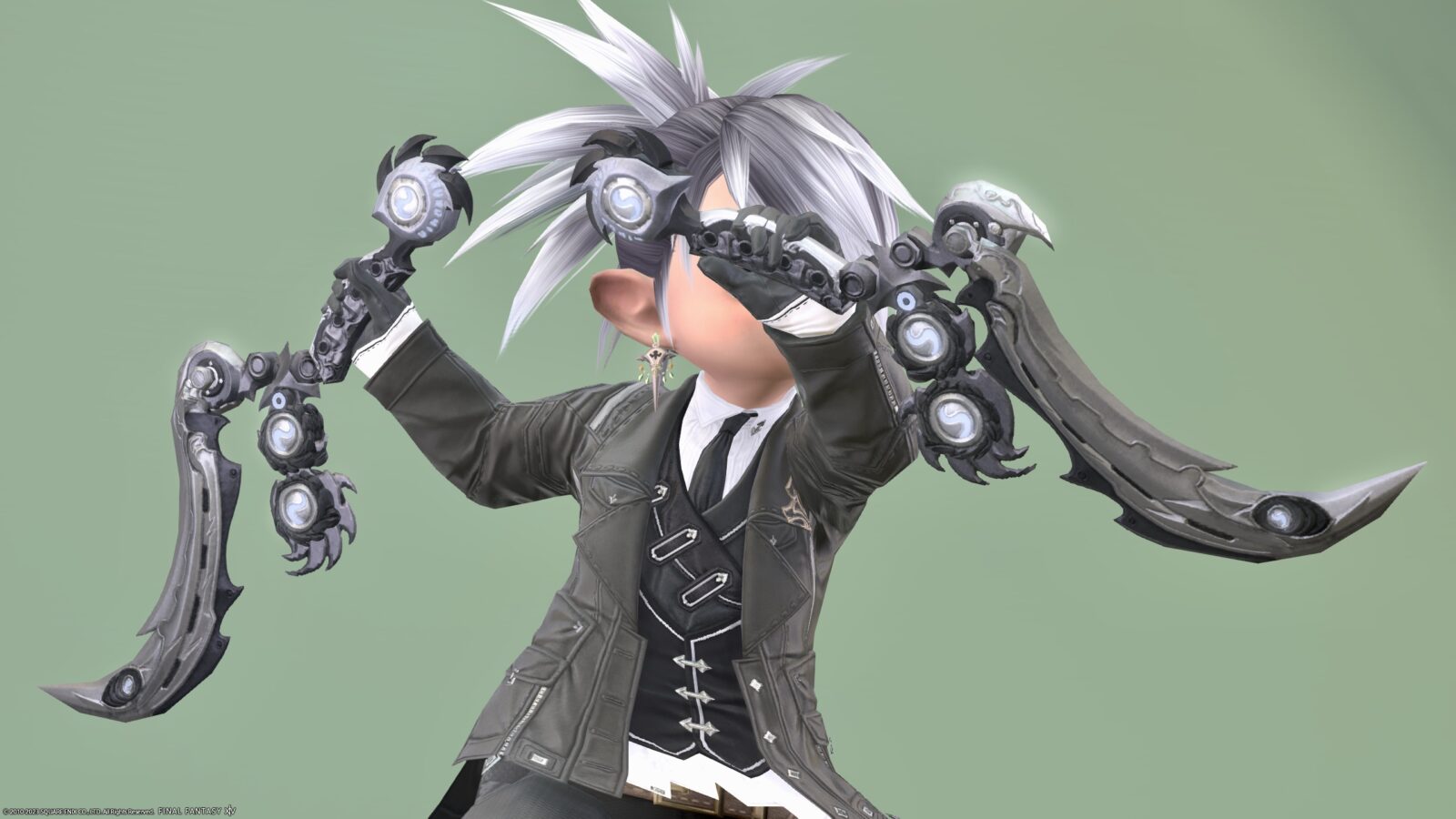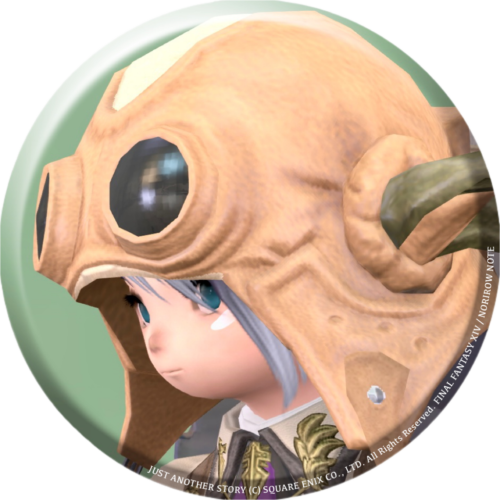 norirow
Yeah yeah, this is the coolest twin sword ever!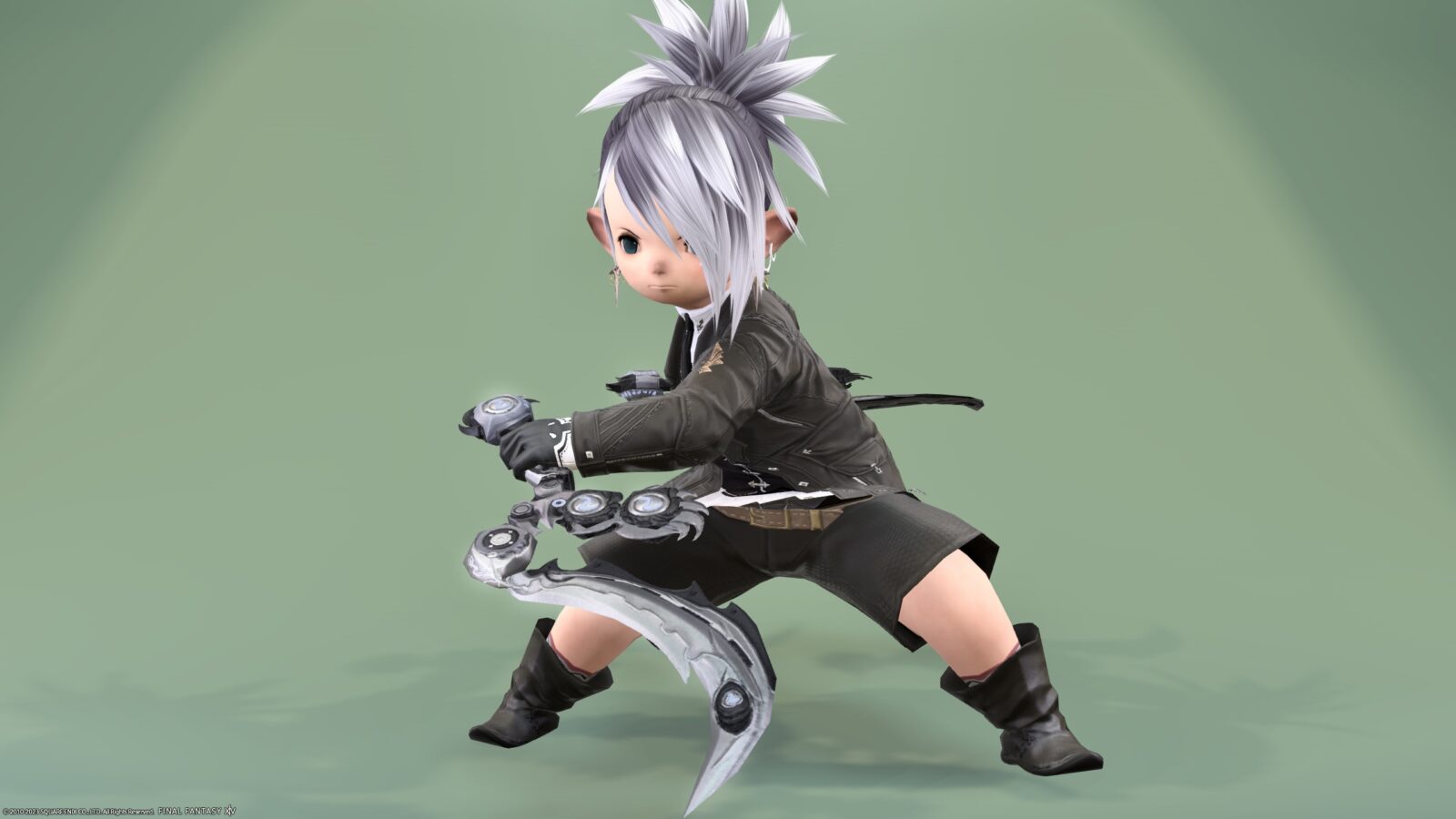 ▼ I recorded a video of how the sickle transforms!
So, that's it for Alphascape V4.0 (Savage) ninja weapon "Omega Sickles".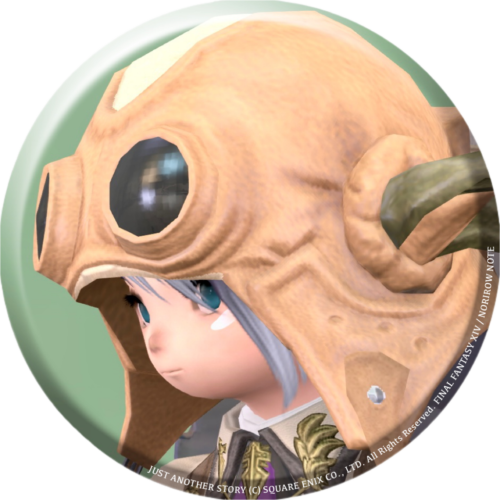 norirow
Omega's weapons are full of wonderful treasures!
♦♦♦
Related record
Various Omega weapons