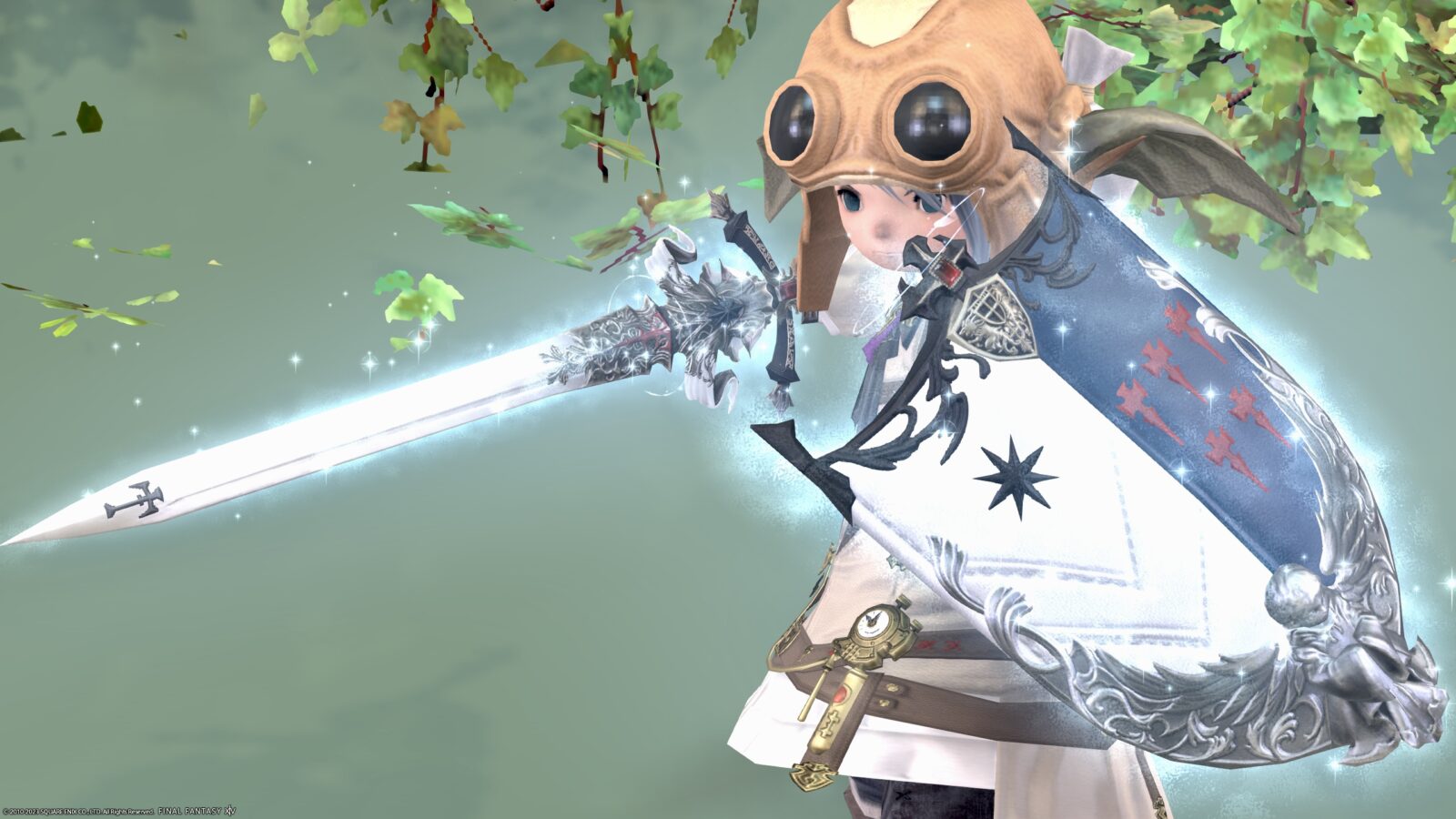 This is a record of the swords "Galatyn Anemos" & "Evalach Anemos", the second form of the Paladin's Eureka Weapon (EW), which is also a shiny version of the AF3 weapon.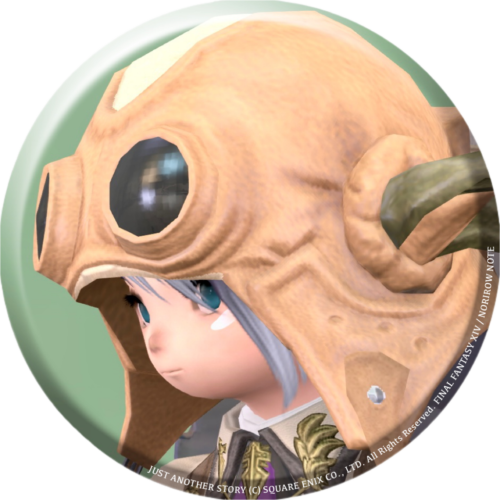 norirow
Oh, that stylish sword and shield shined!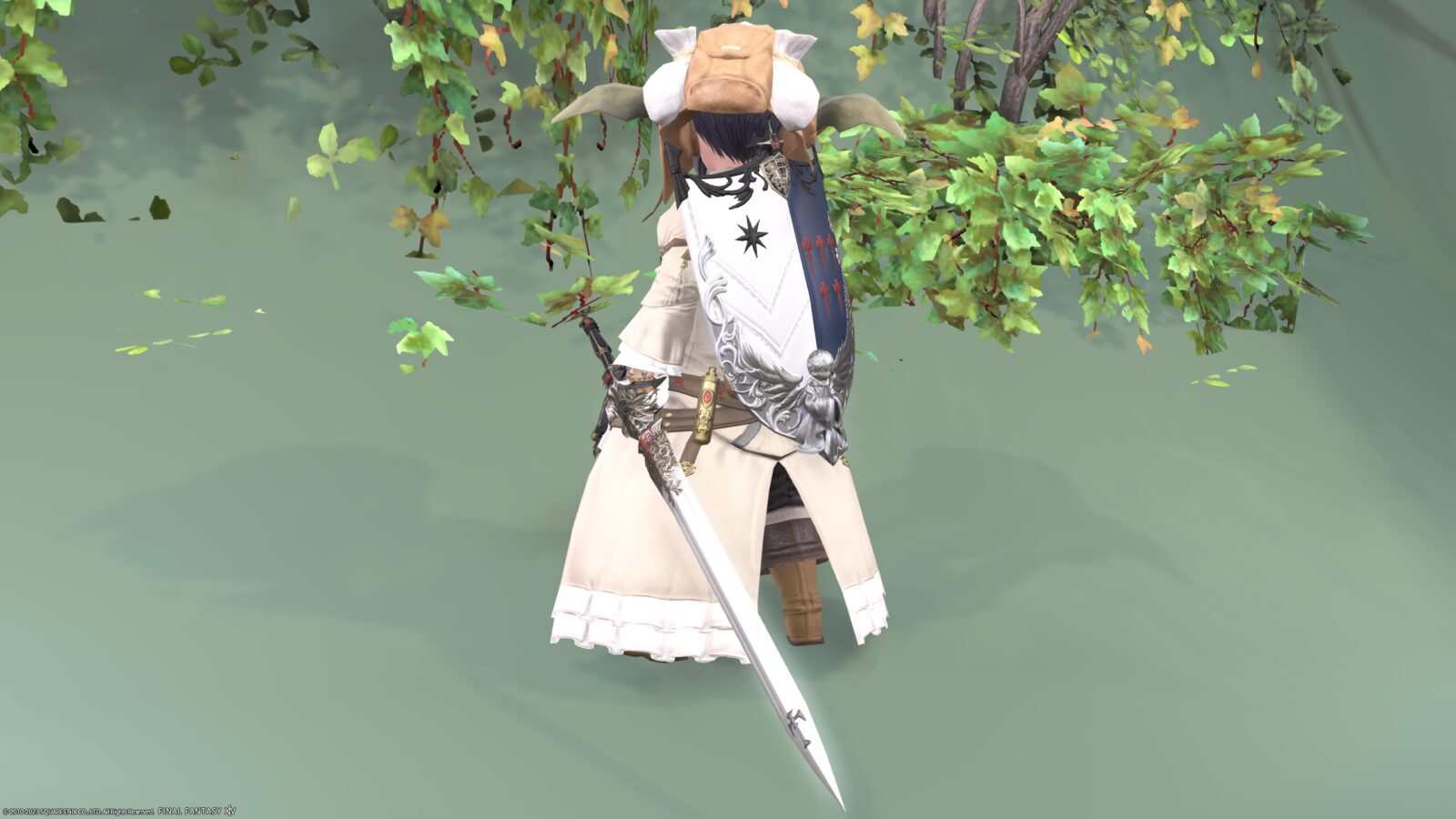 Paladin's AF3 weapon was a very sophisticated design.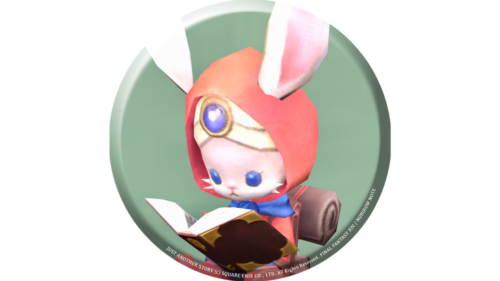 namingway
It is a very beautiful sword, and the ribbon-like handguard area is very pretty.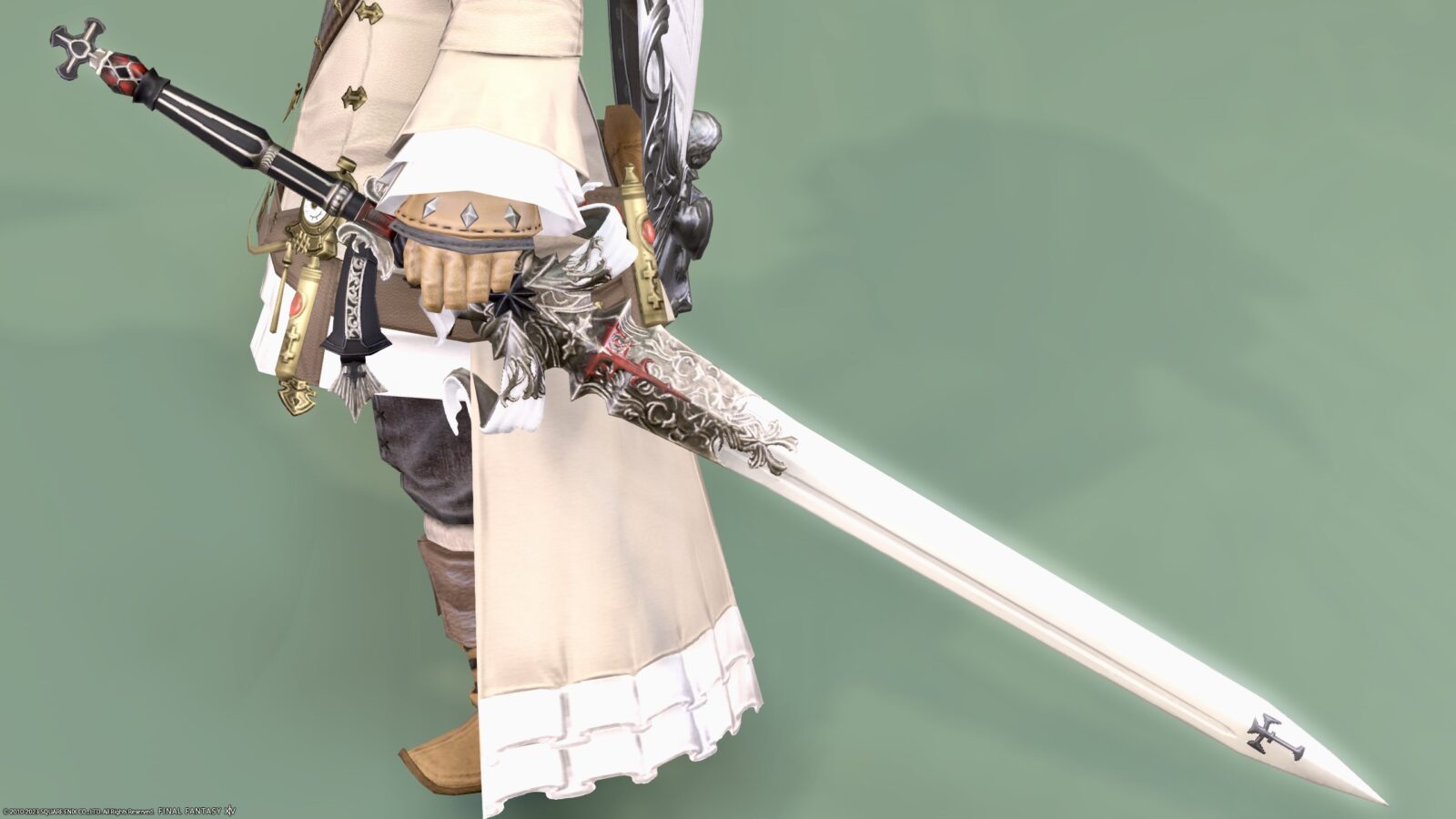 The shield is a fashionable shield upholstered in leather.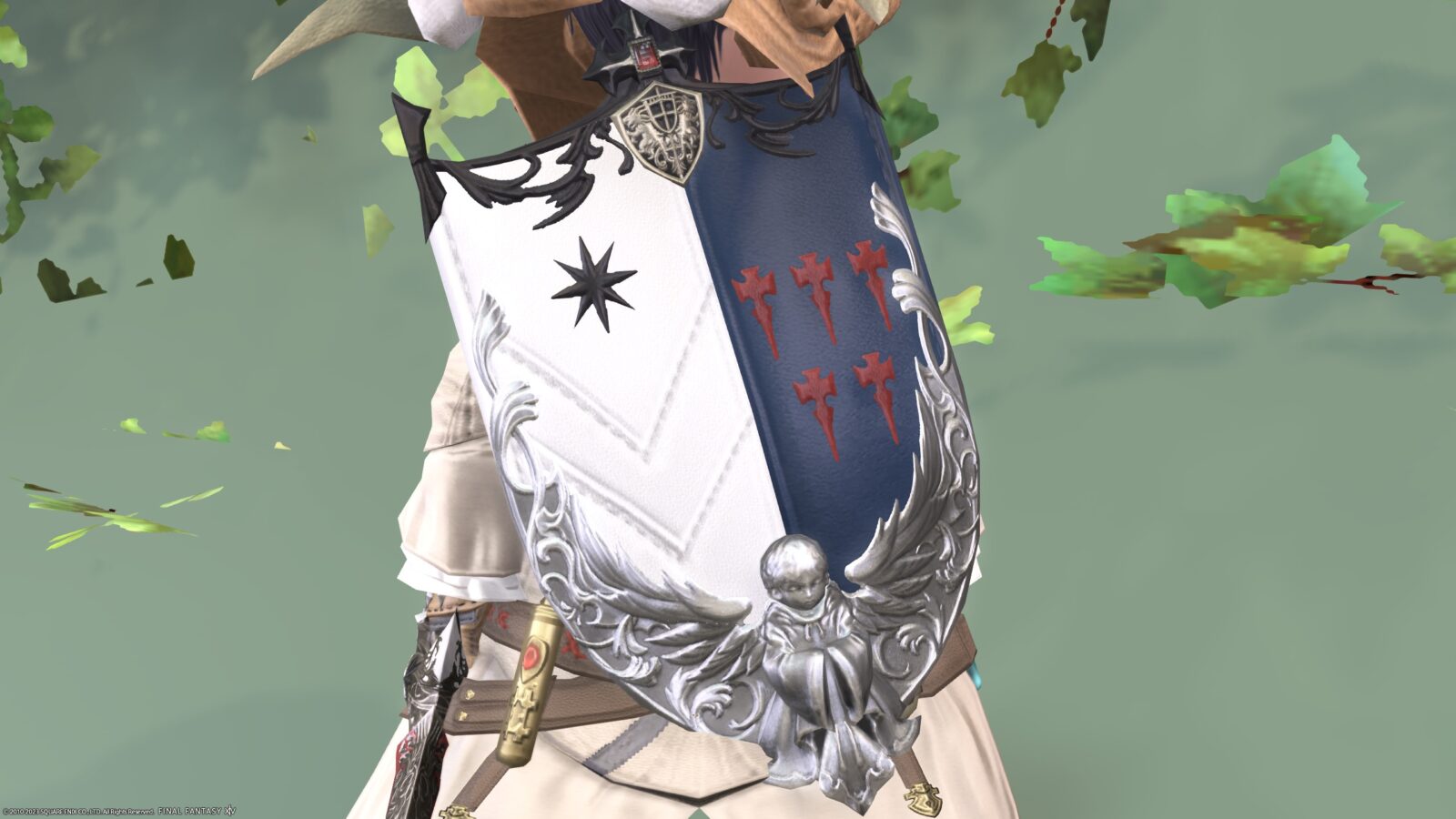 The texture of the leather can be clearly seen when approaching.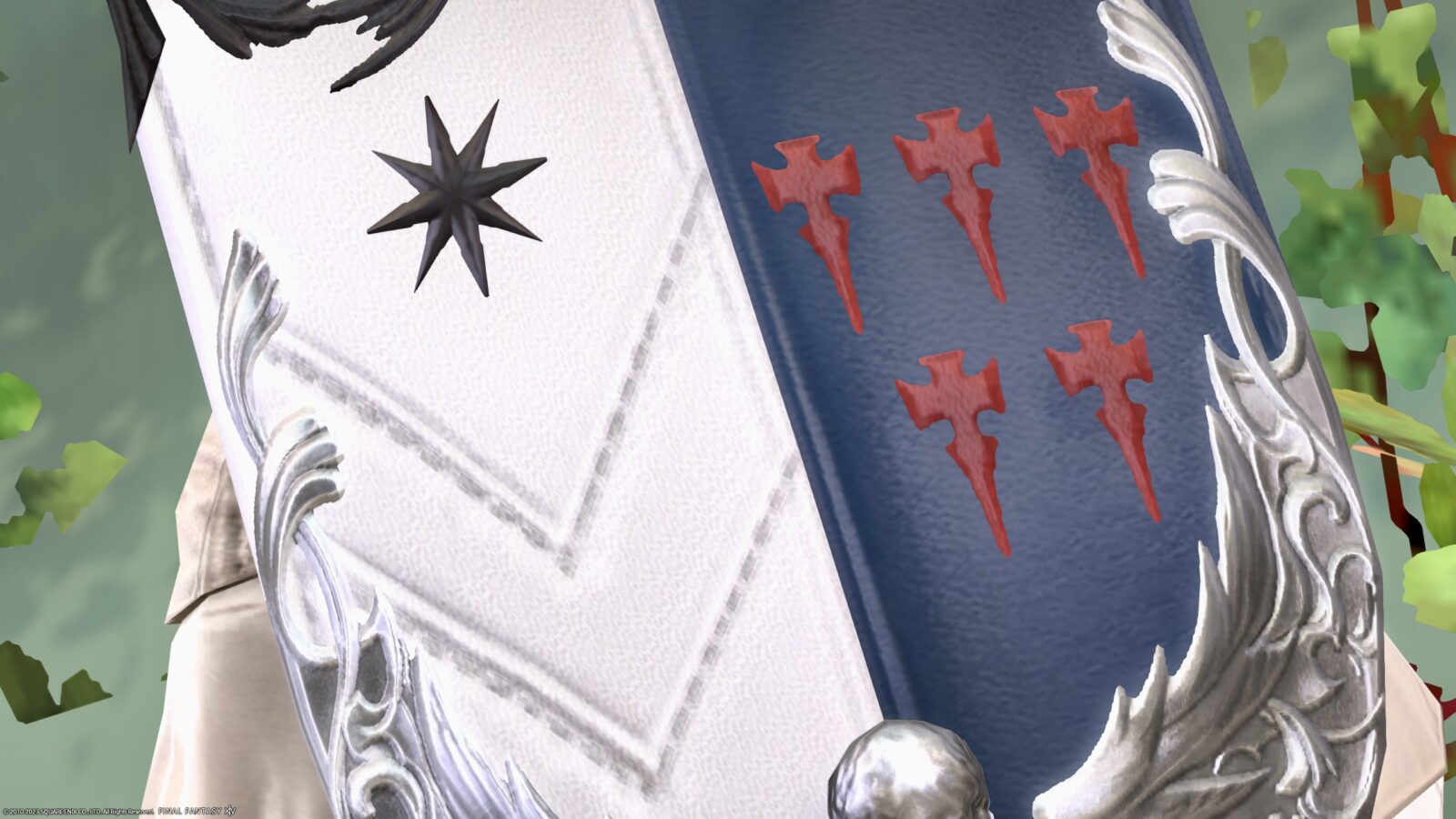 Is that a monument to an angel at the bottom?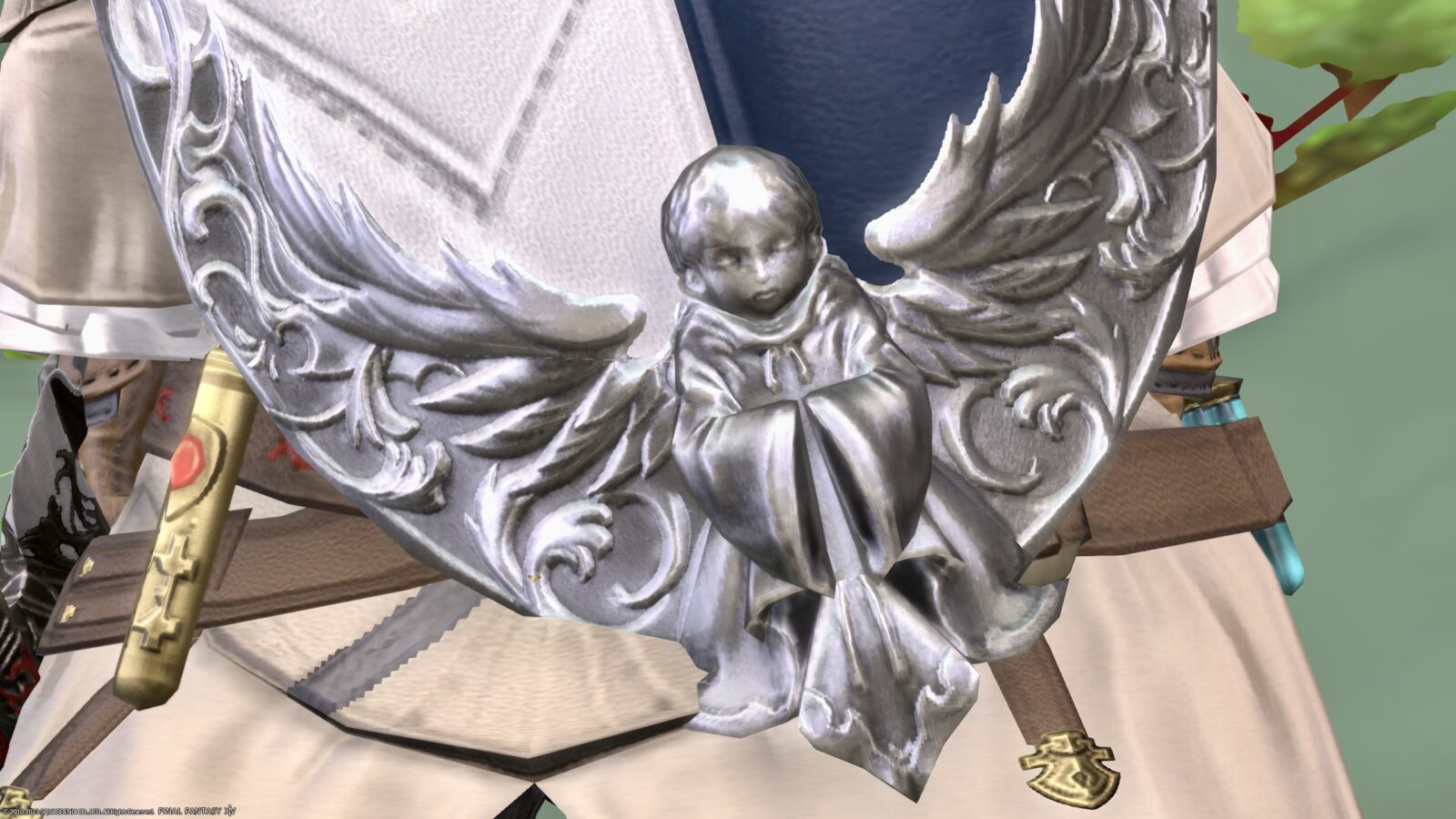 And when you hold it up, it glows!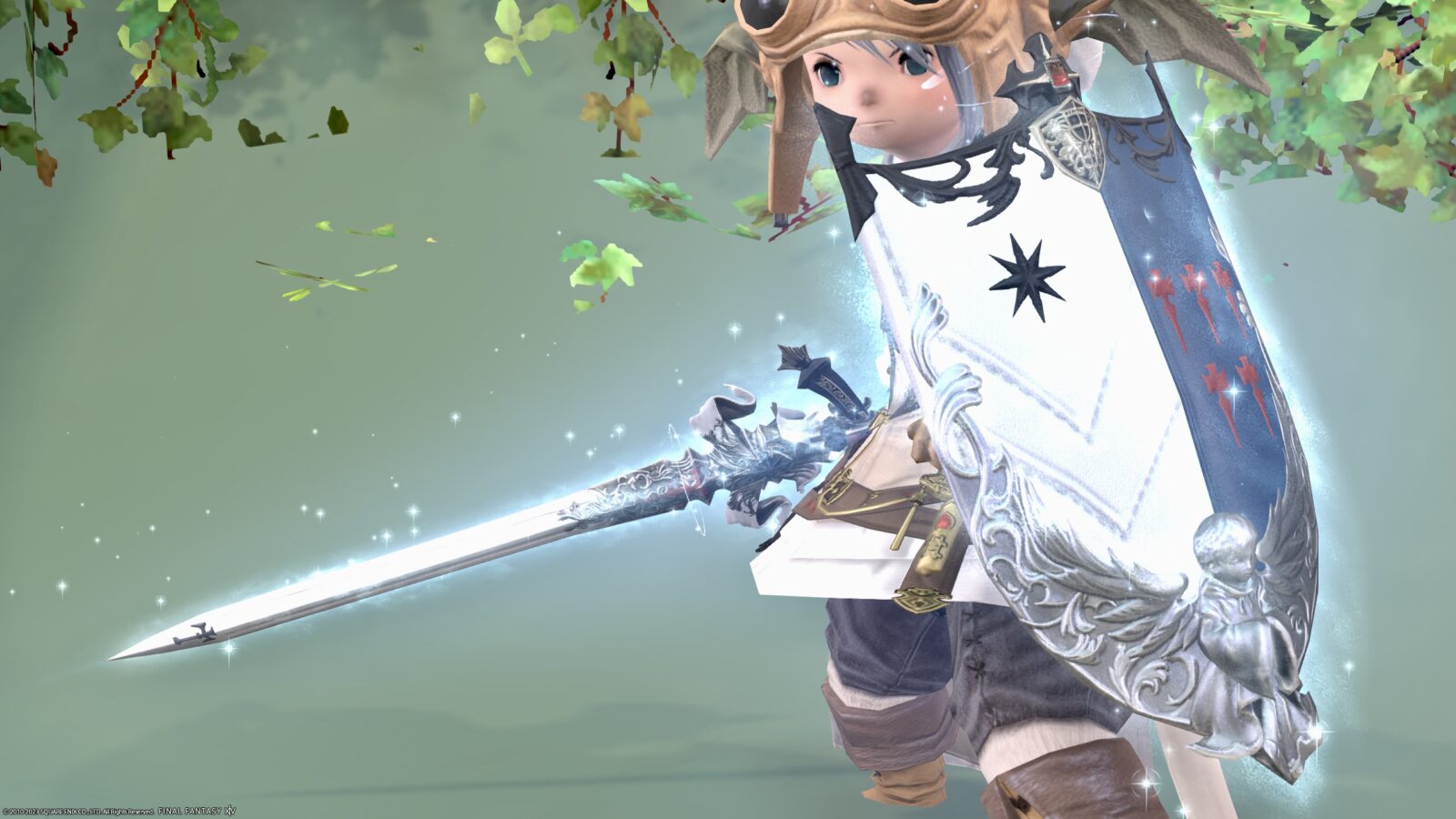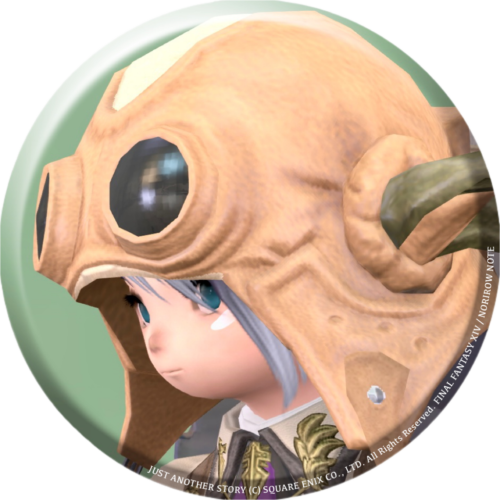 norirow
Oh, I like the very elegant glow!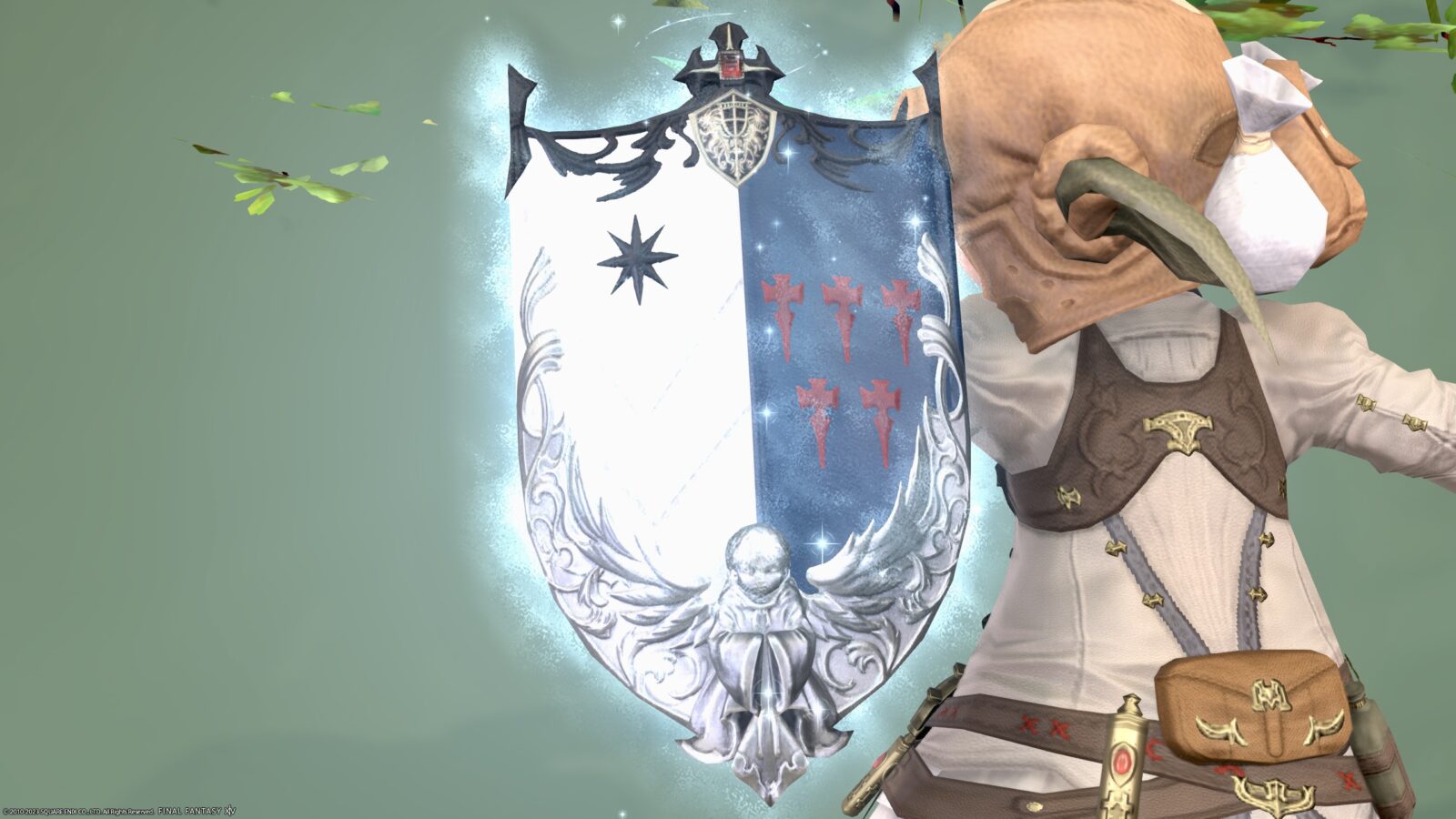 The entire area is enveloped in a pale aura-like effect and dancing glitter.
There is also a circle of light at the top of the shield.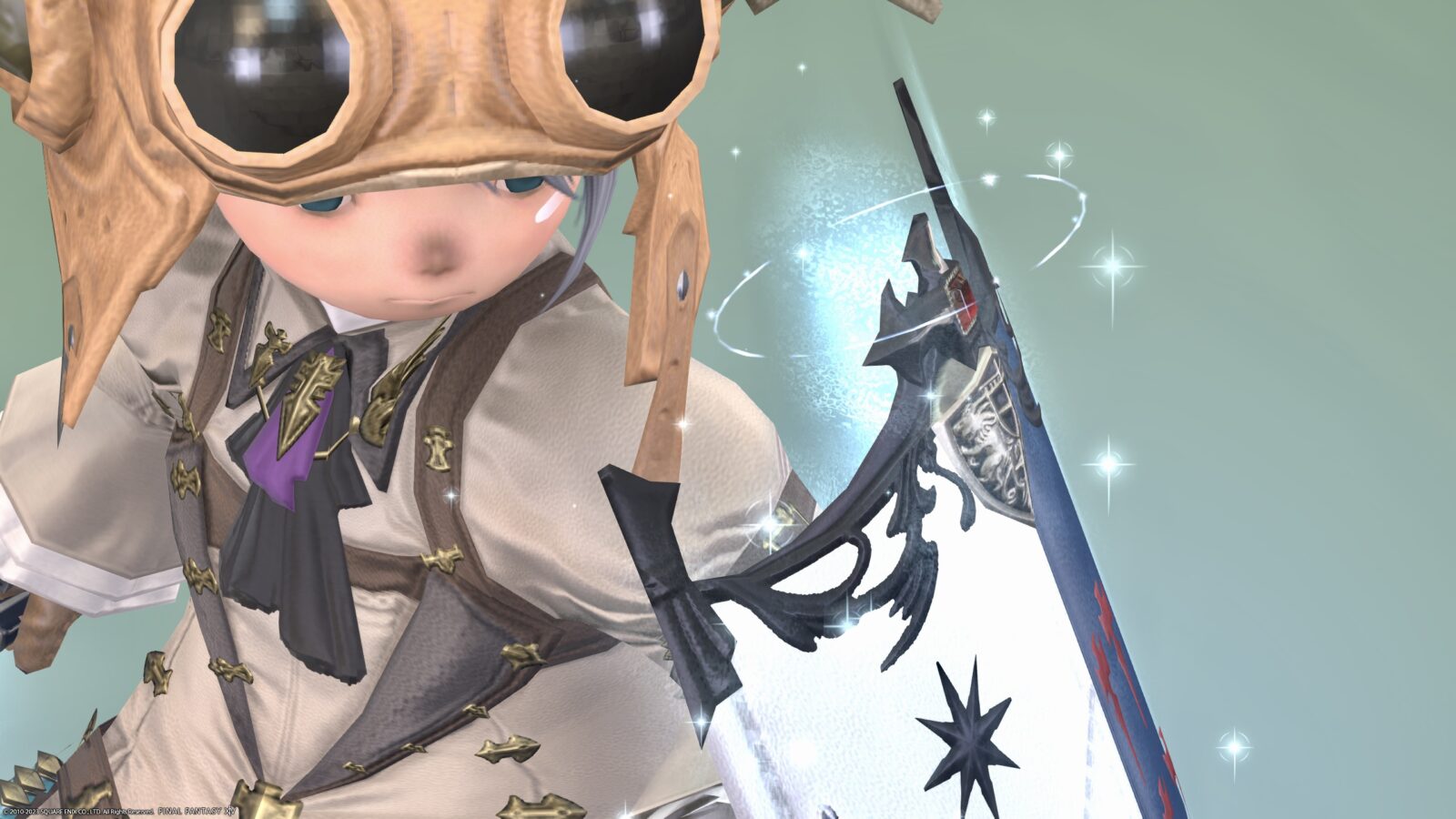 The angels also look more divine.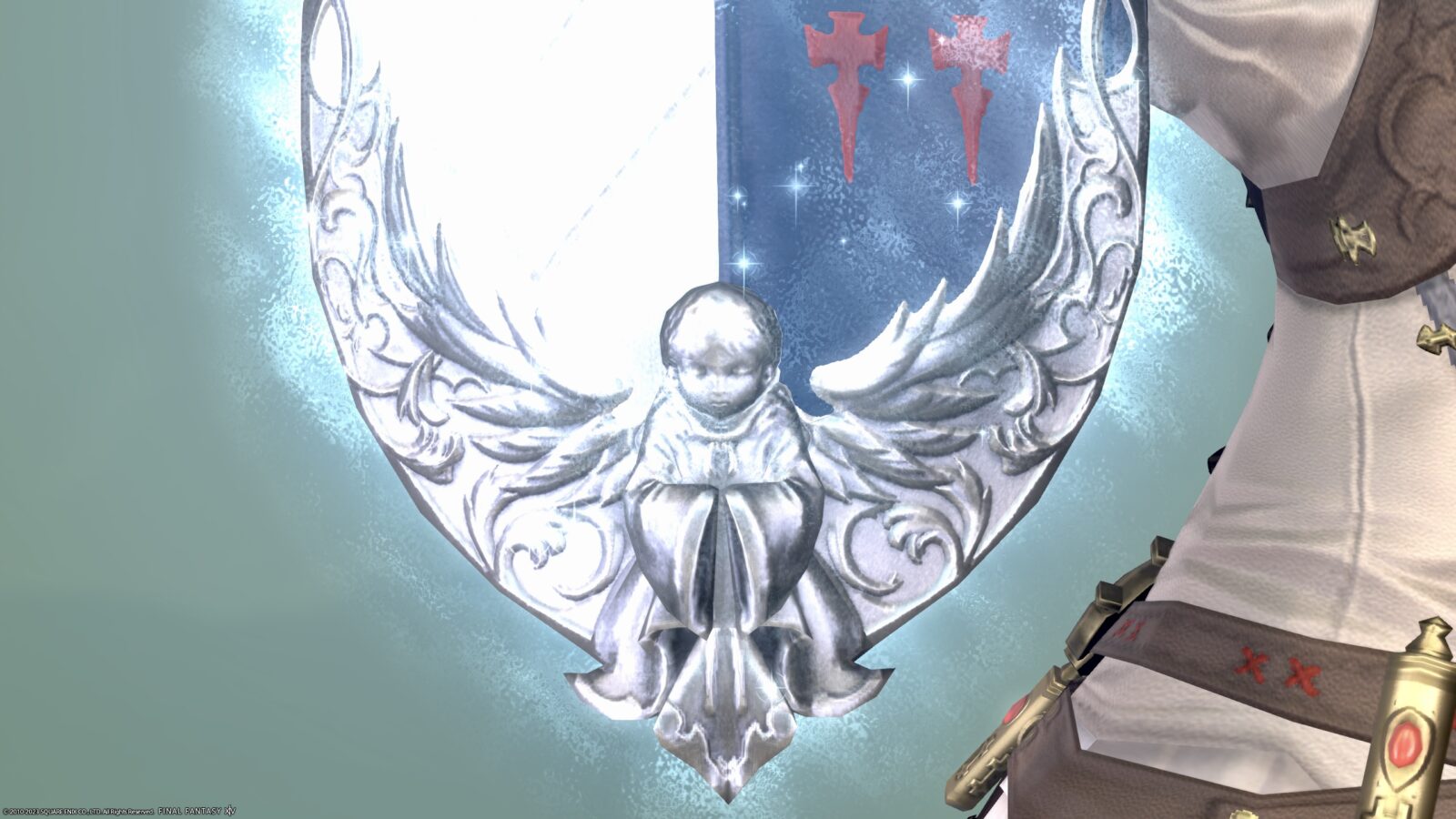 The sword shines as well.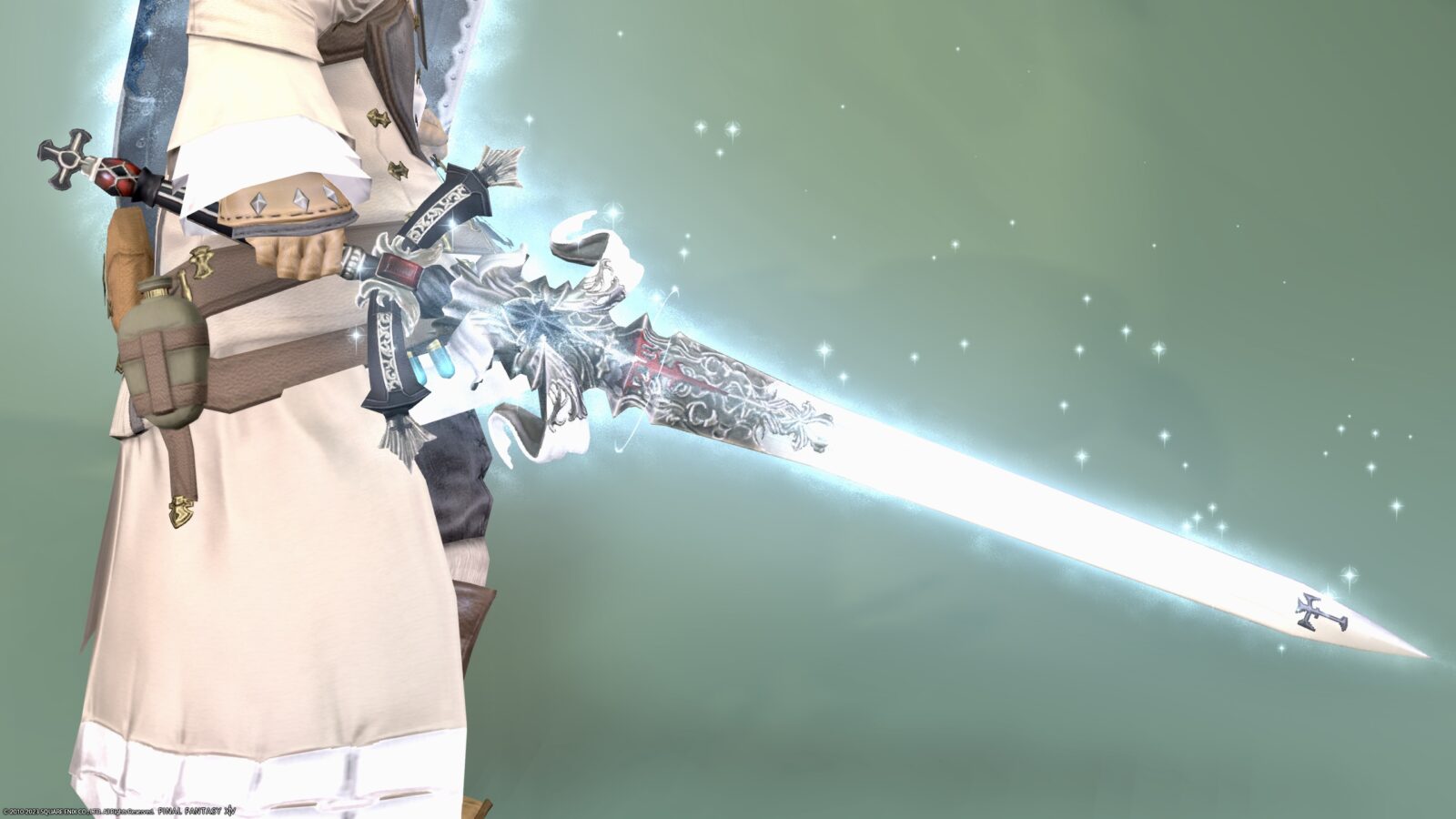 There is also a ring of light at the base of the blade.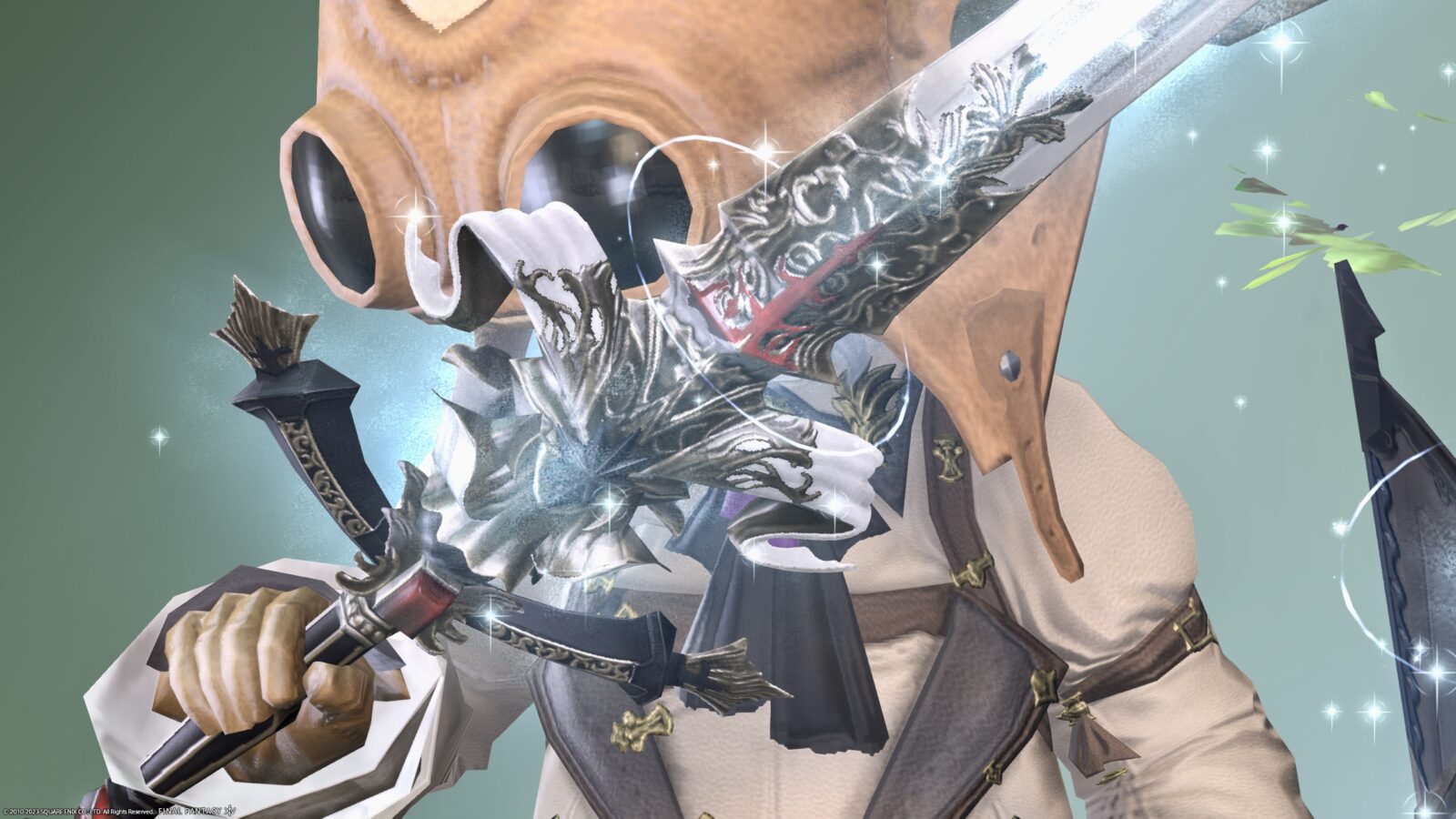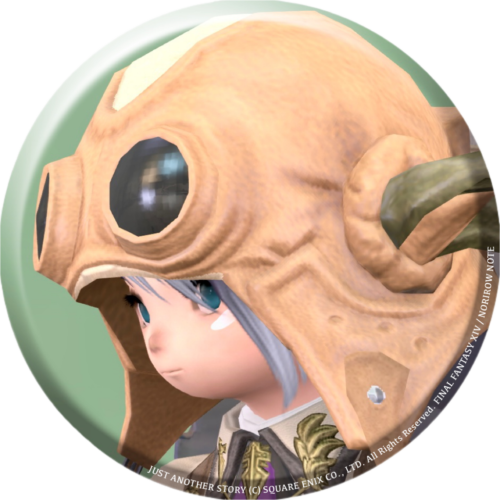 norirow
This is so beautiful, it looks like dancing snow!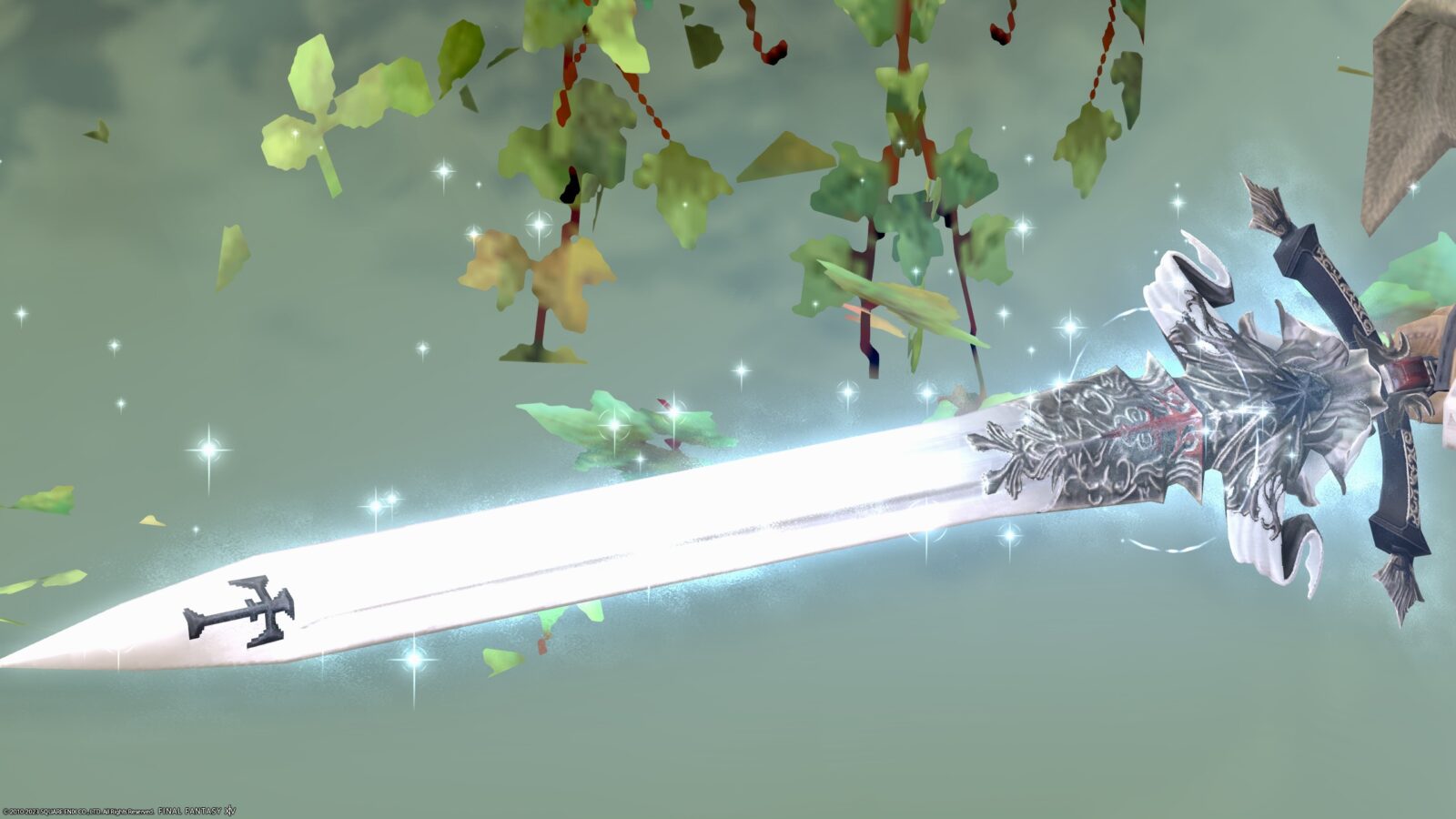 It's Eureka and it's snowing, so maybe I'm not wrong?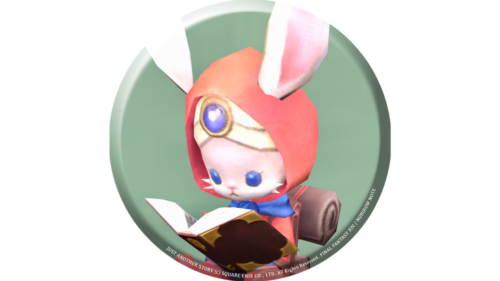 namingway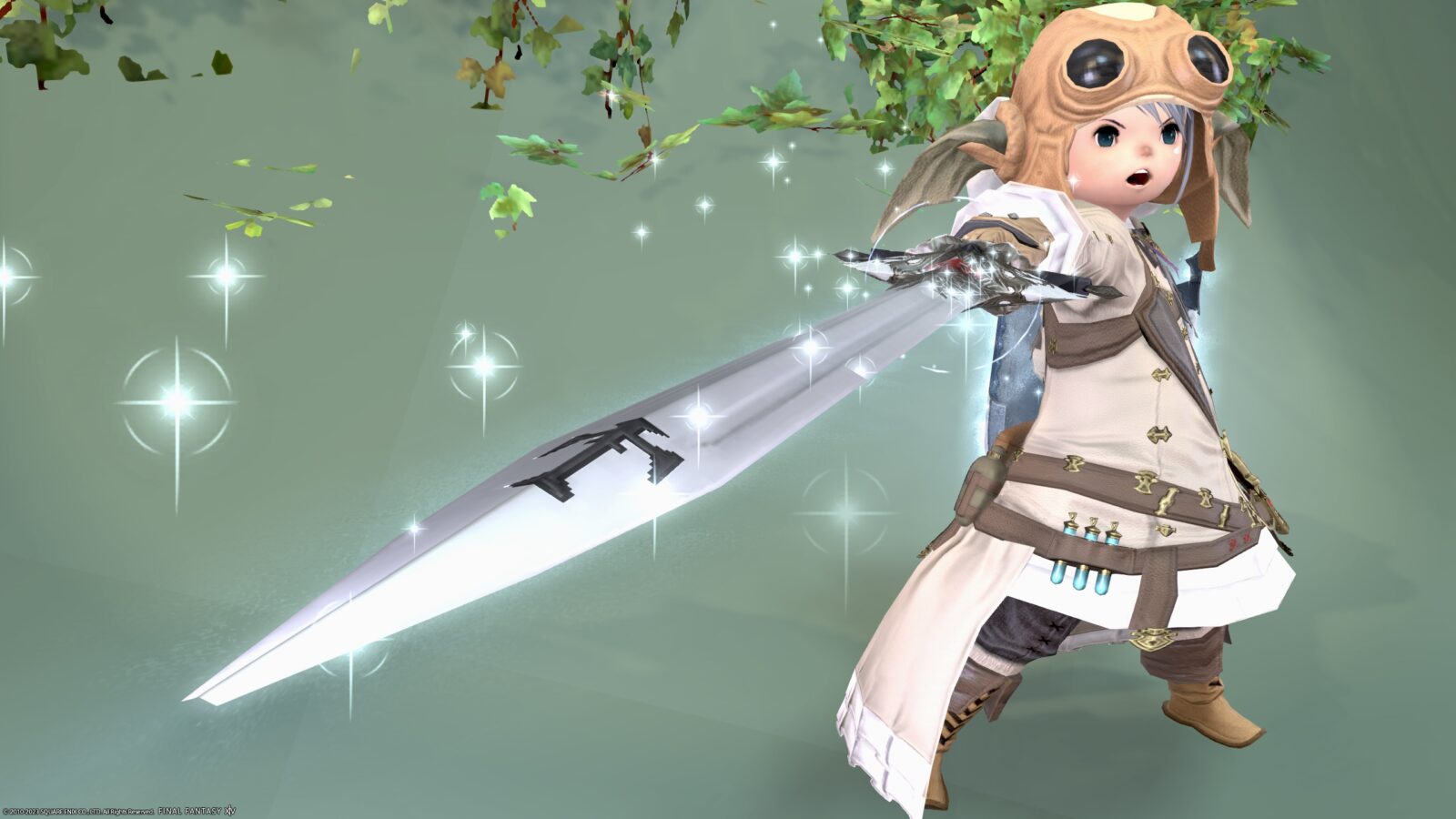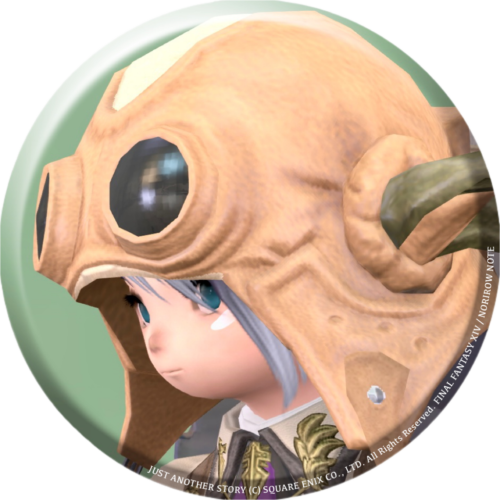 norirow
Nice! I'm so happy with the very mysterious effect… ♪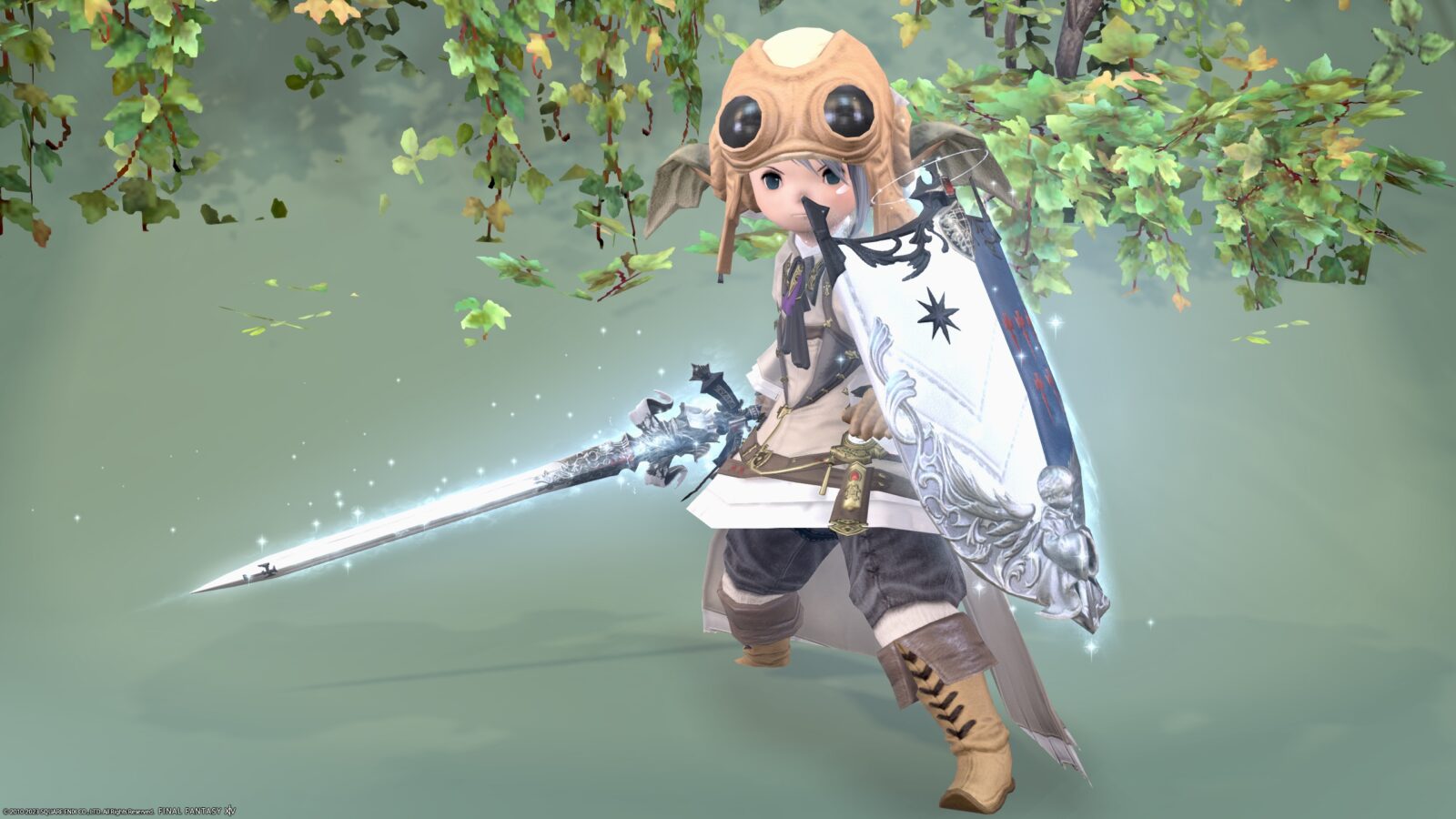 Dyeing Patterns
Shields will change color in the blue areas, and swords will be colored throughout.
Original Color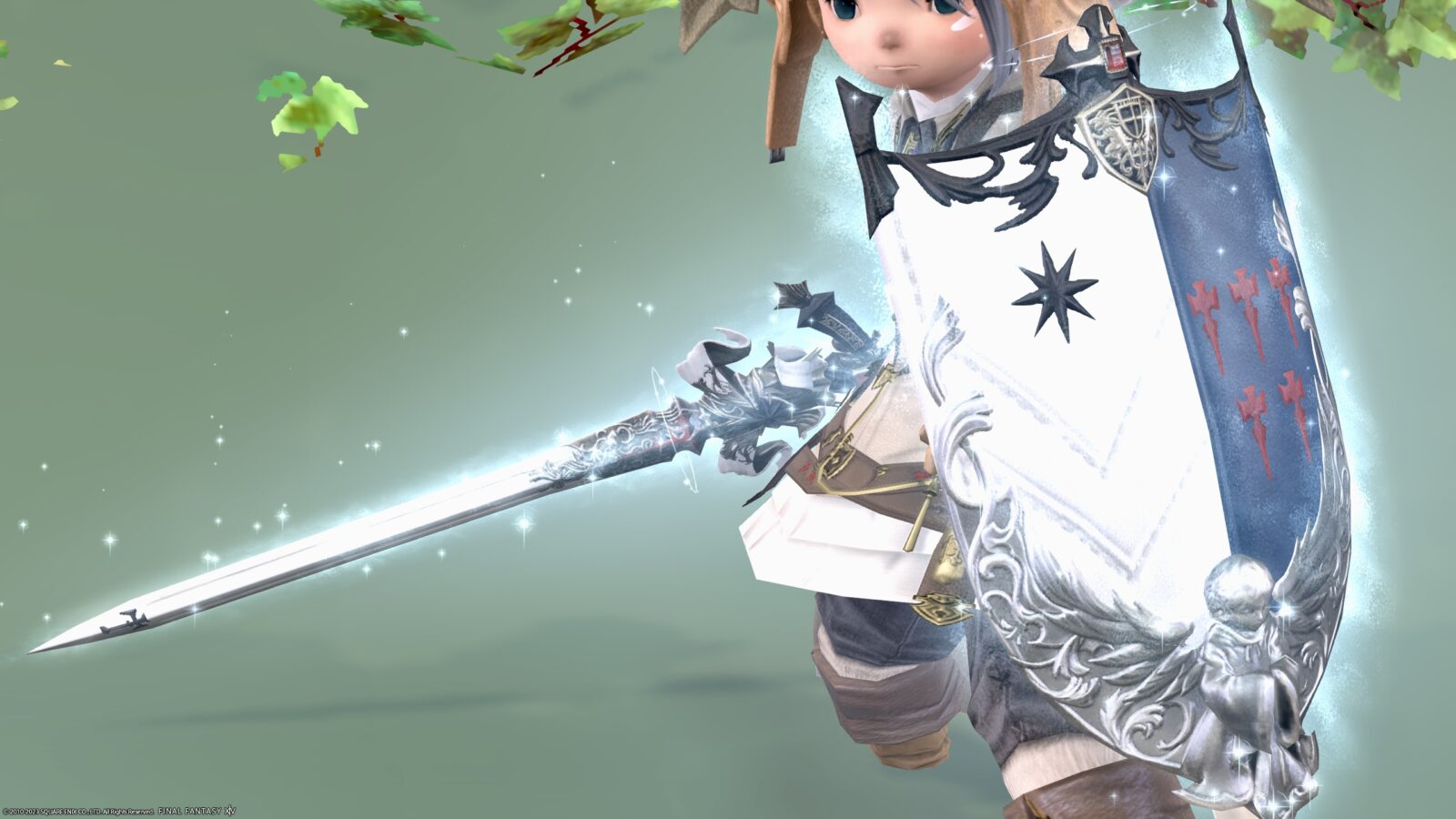 Snow White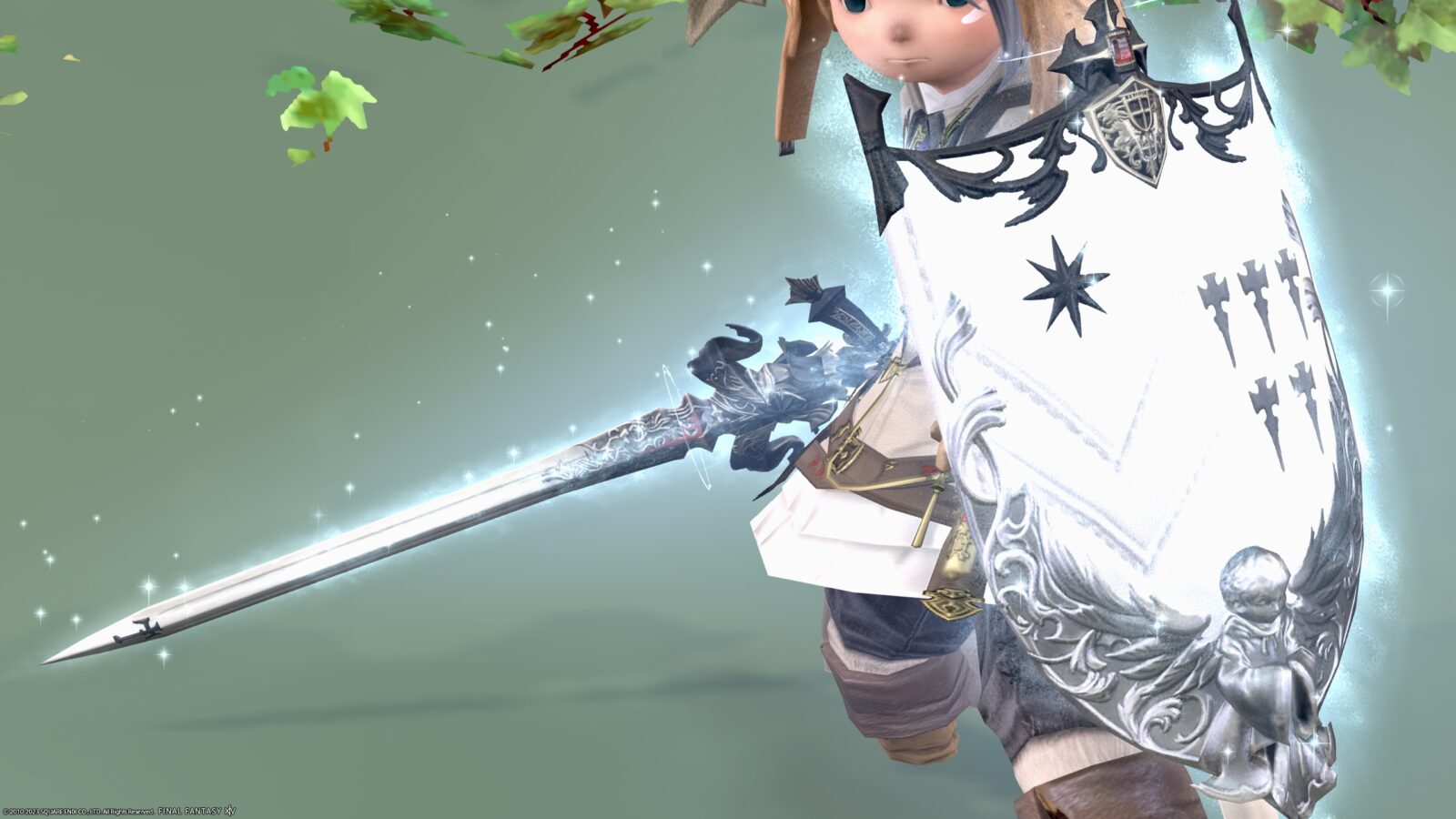 Soot Black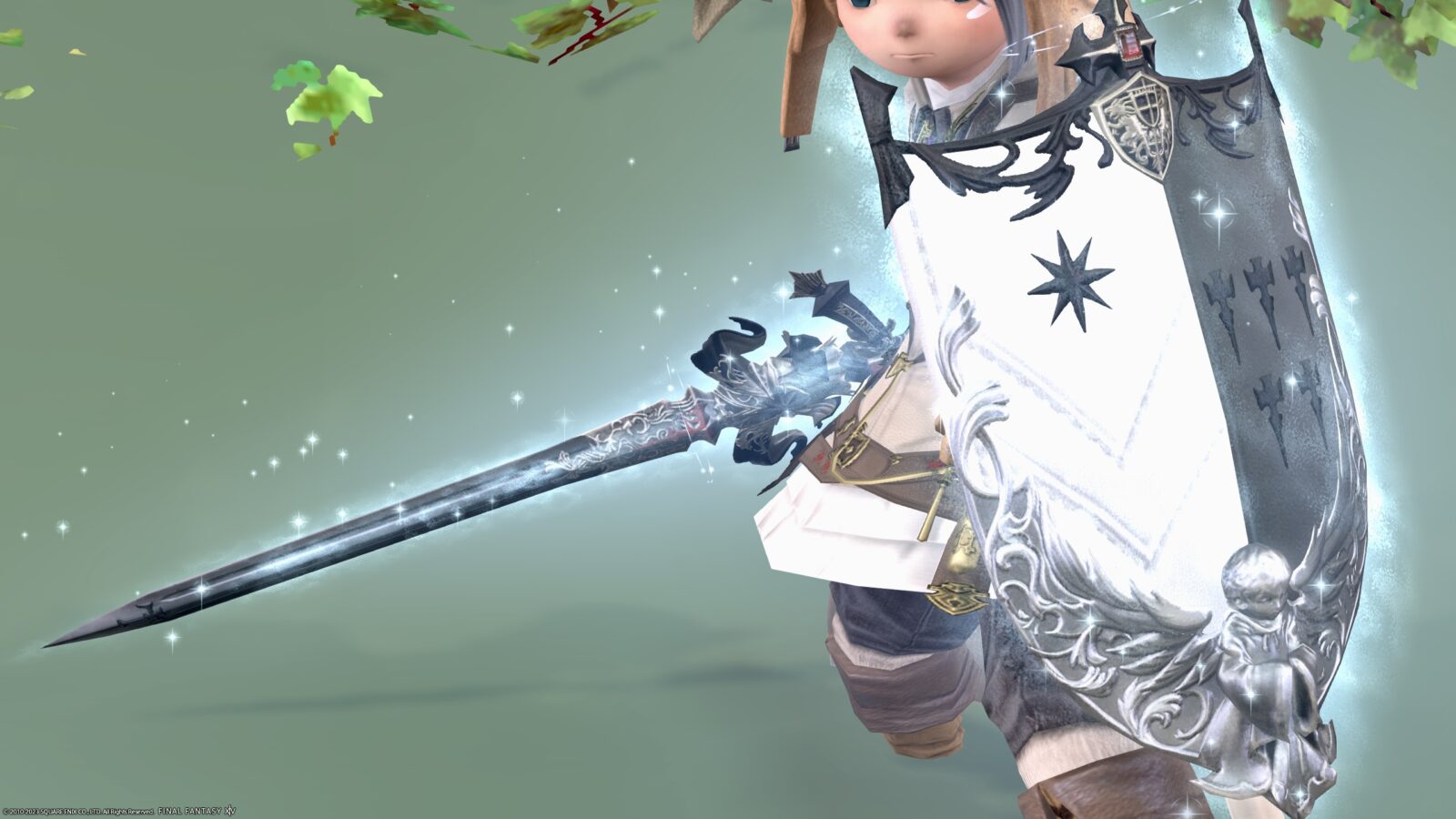 Dalamud Red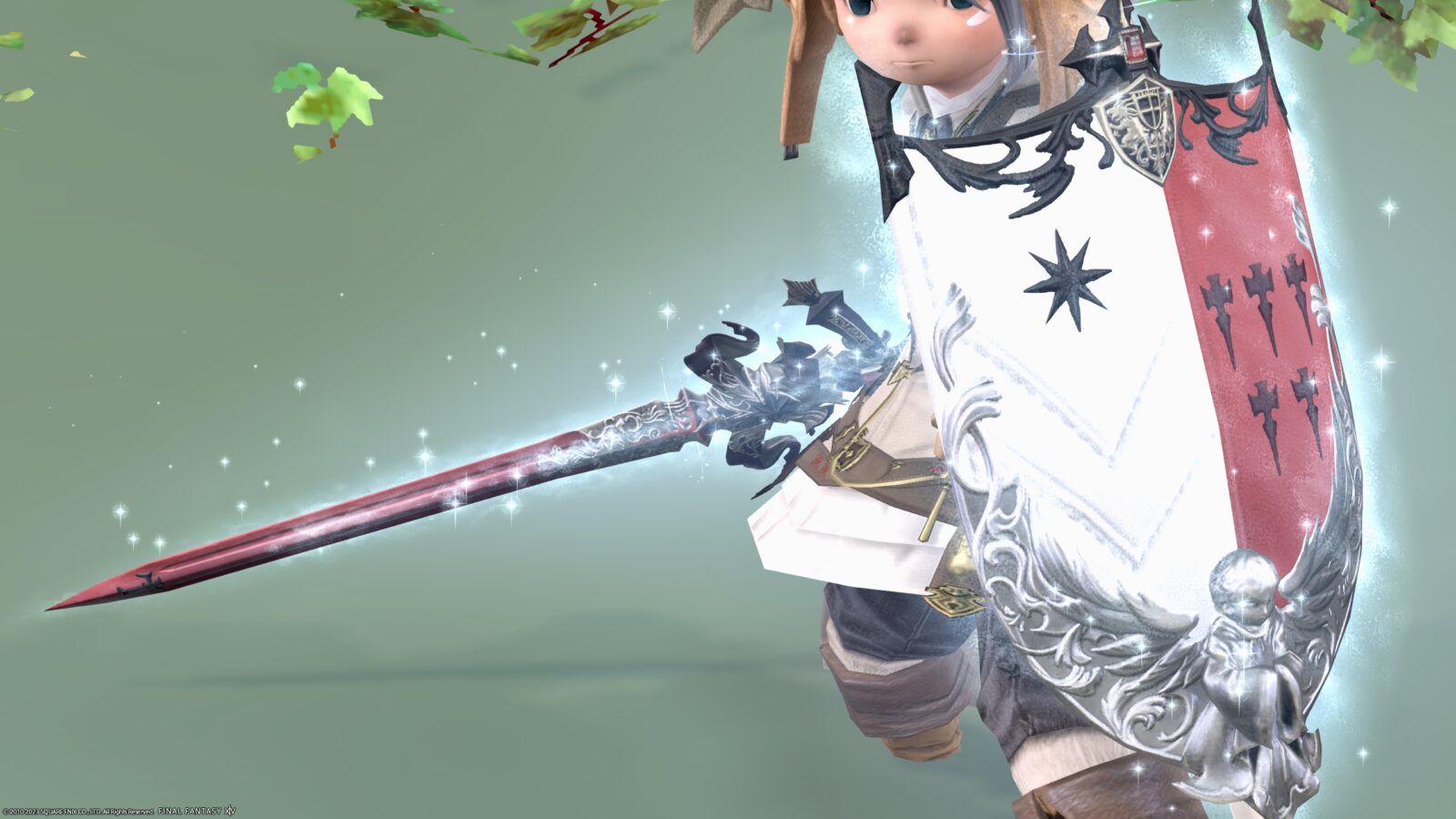 Honey Yellow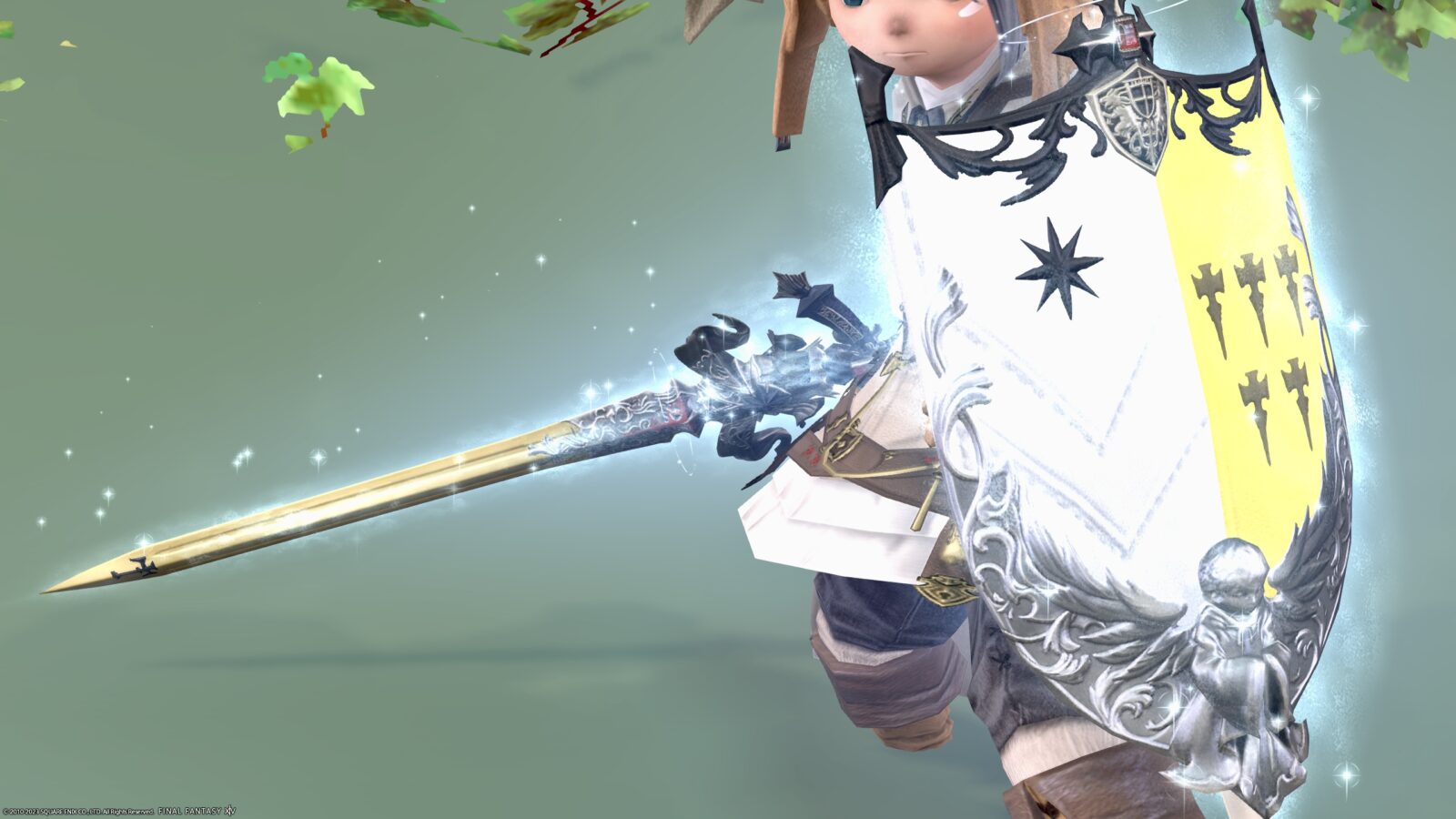 Celeste Green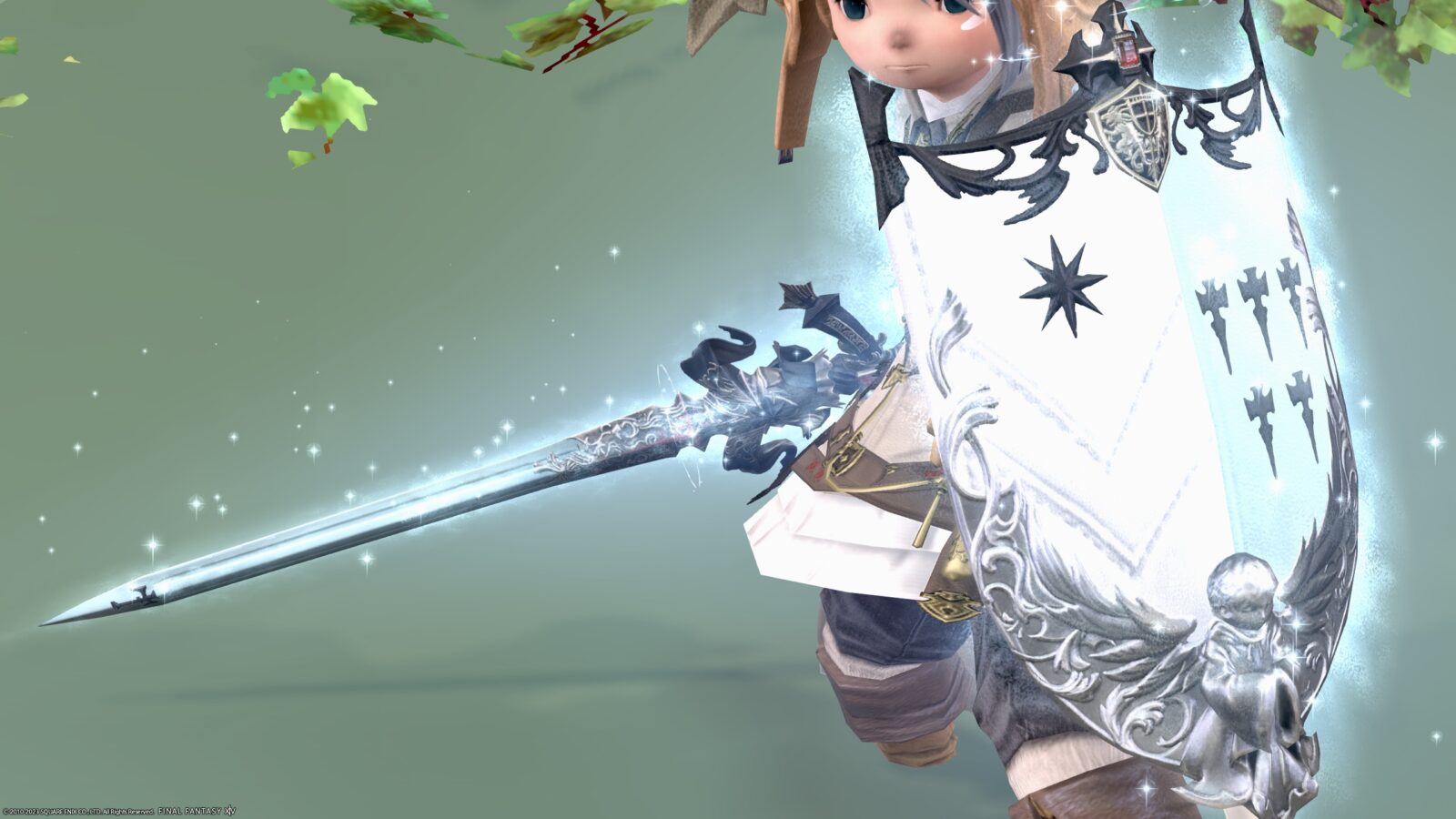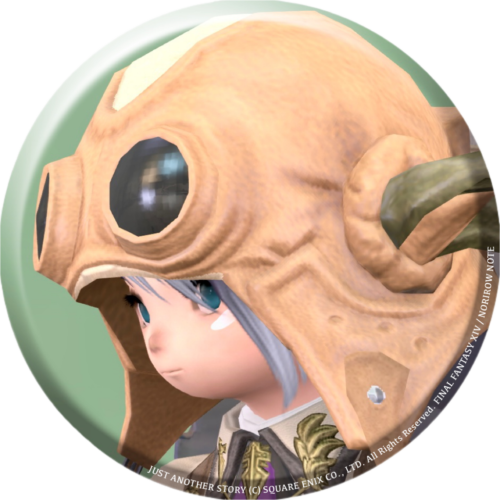 norirow
Oh, I like to dye it in celeste green, it looks so pretty… ♪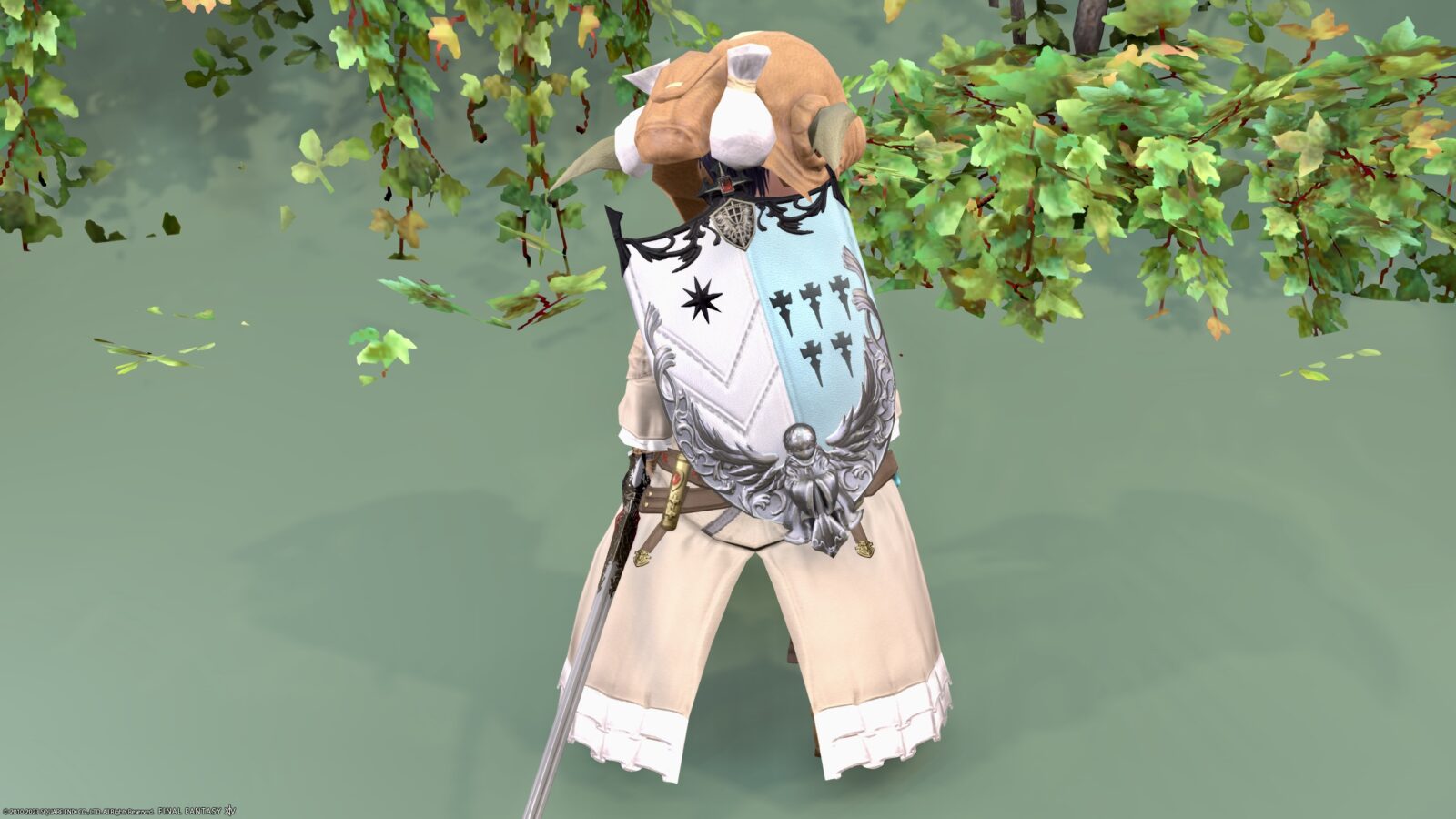 The way it glows is elegant and looks easy to match with various coordinates.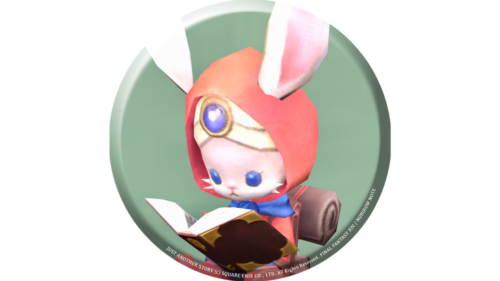 namingway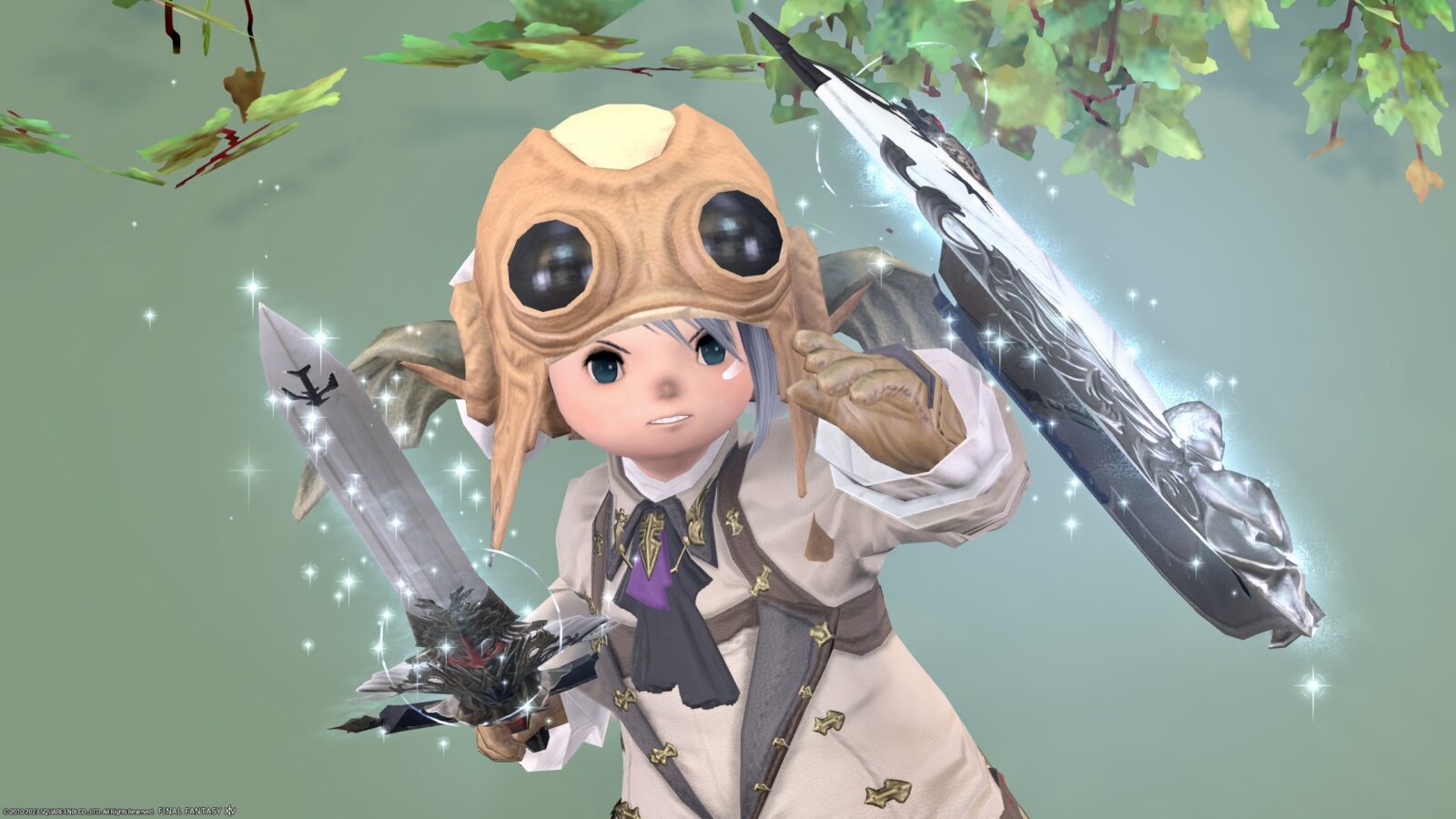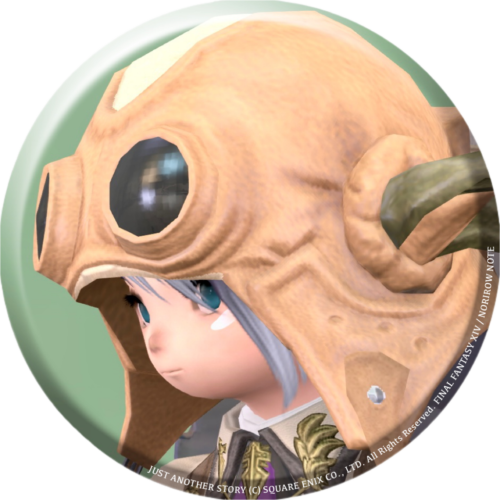 norirow
Yeah, yeah, yeah! I don't think it's that hard to evolve to this level, so this is definitely a treasure I'd like to get!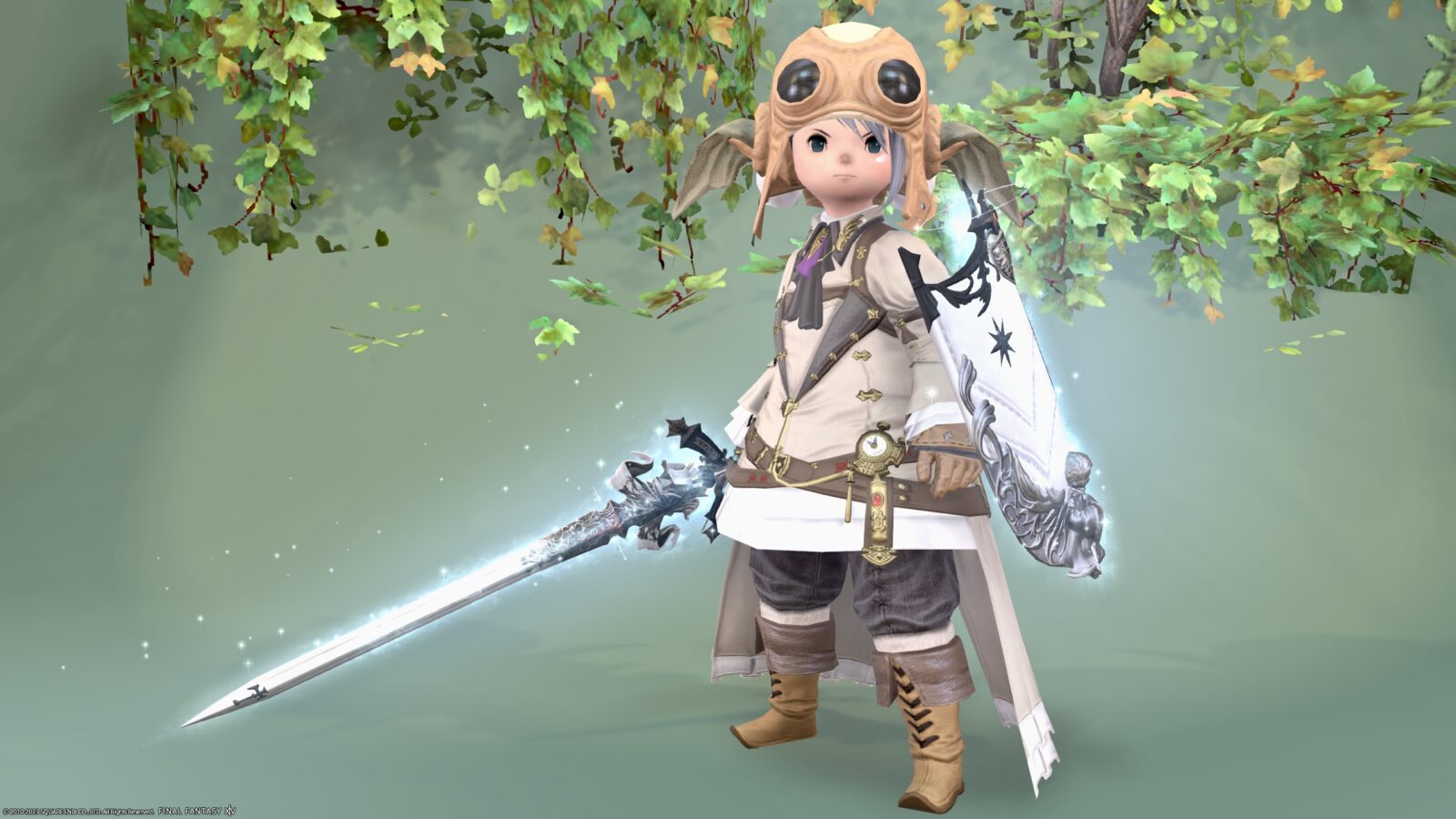 ▼
▼ The glowing effect was recorded on video!
So, these are the records of Paladin's second form of Eureka Weapon, "Galatyn Anemos" & "Evalach Anemos".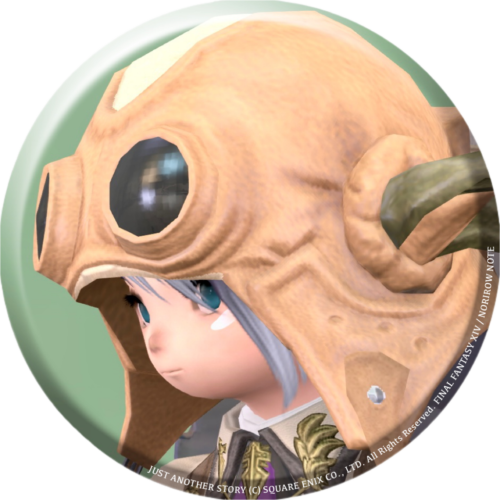 norirow
It would look great on Noriko-chan♪
♦♦♦
How to make a Eureka Weapon
Related records
Various Anemos weapons