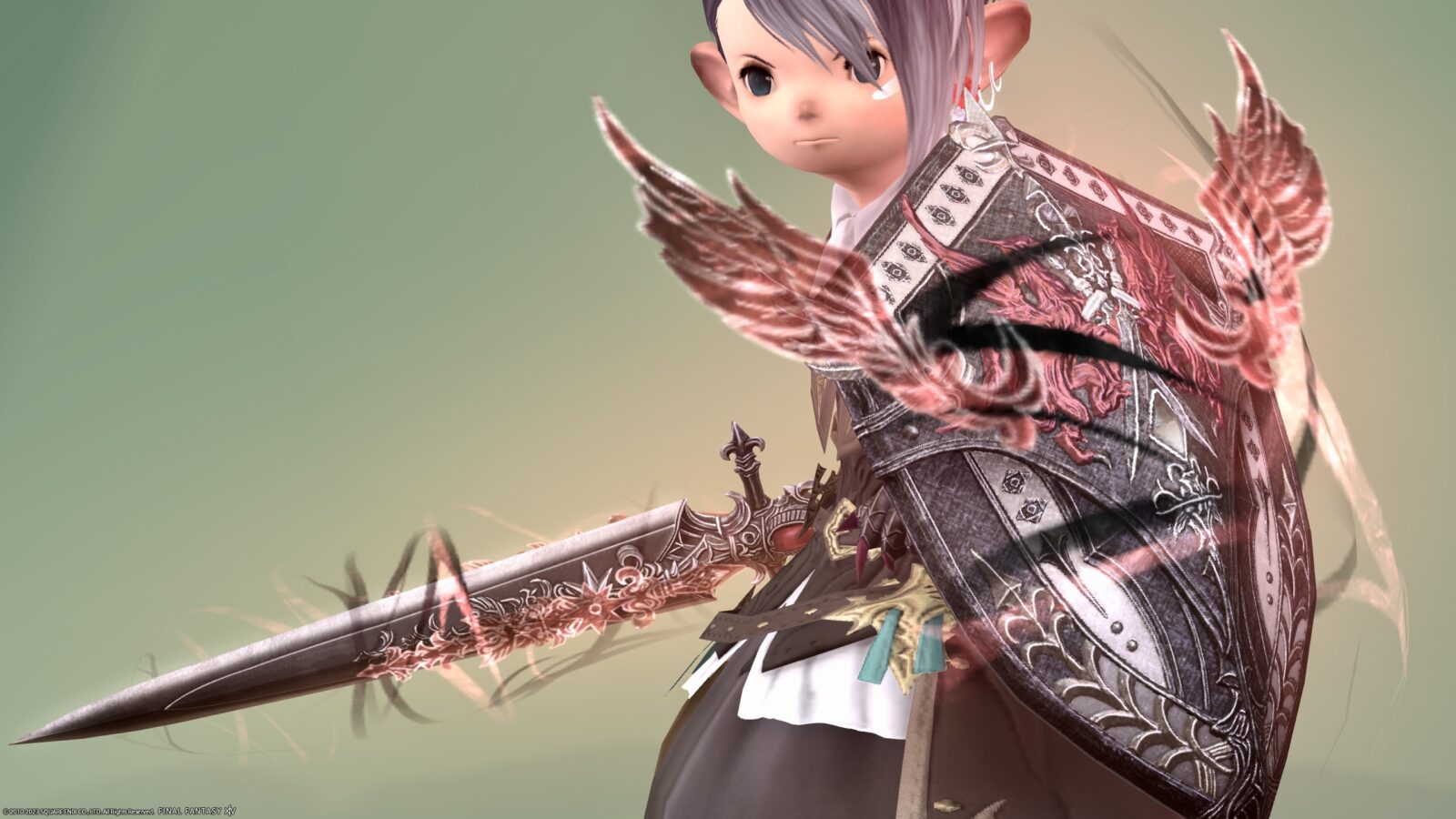 This is a record of Paladin's Mandaville Weapon (MW) 2nd Form "Amazing Manderville Sword" & "Amazing Manderville Kite Shield".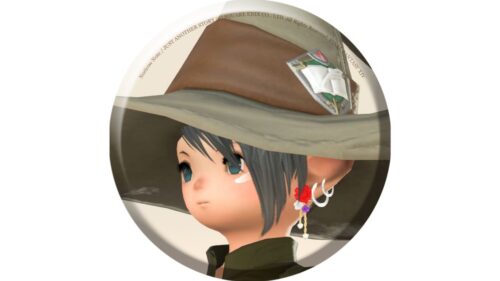 norirow
Oh, the paladin's turned black!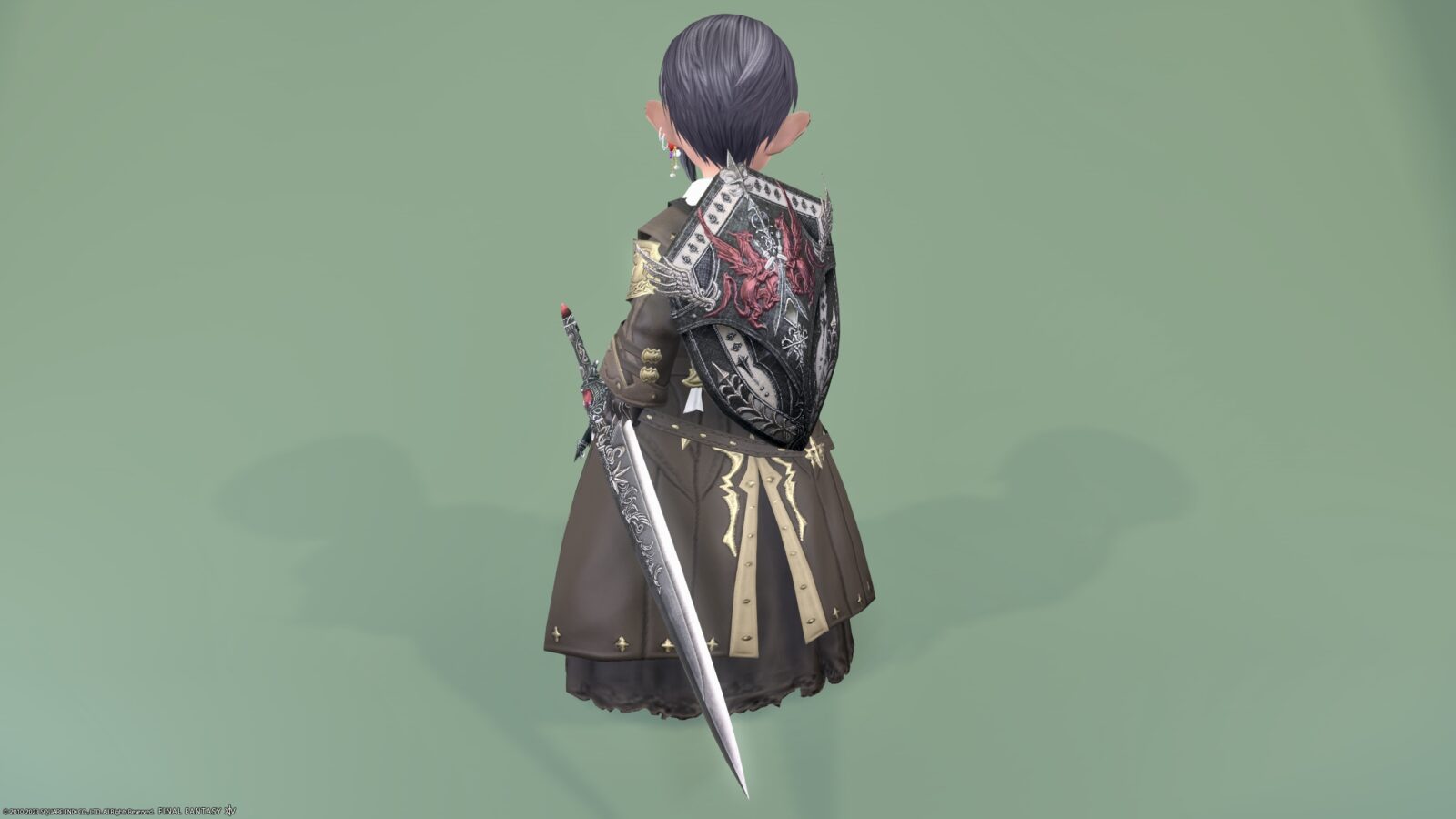 Most of the Mandavil Weapon 2nd stages I've seen so far have evolved into white, but Paladin's, on the contrary, has a darker feel.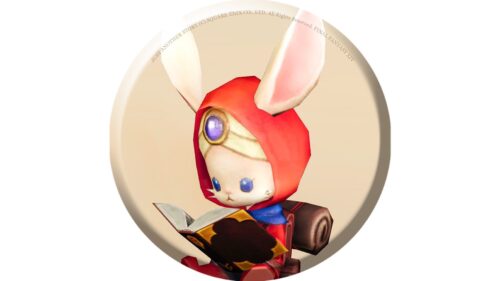 namingway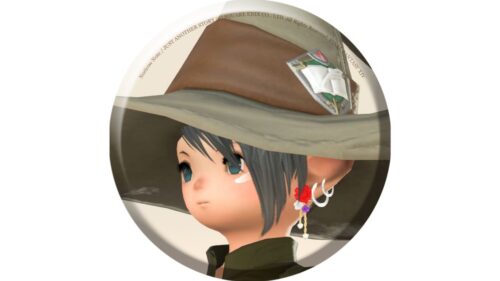 norirow
It's chic, and it's really cool!
The black base is decorated with red gemstones, giving it a dark fantasy look.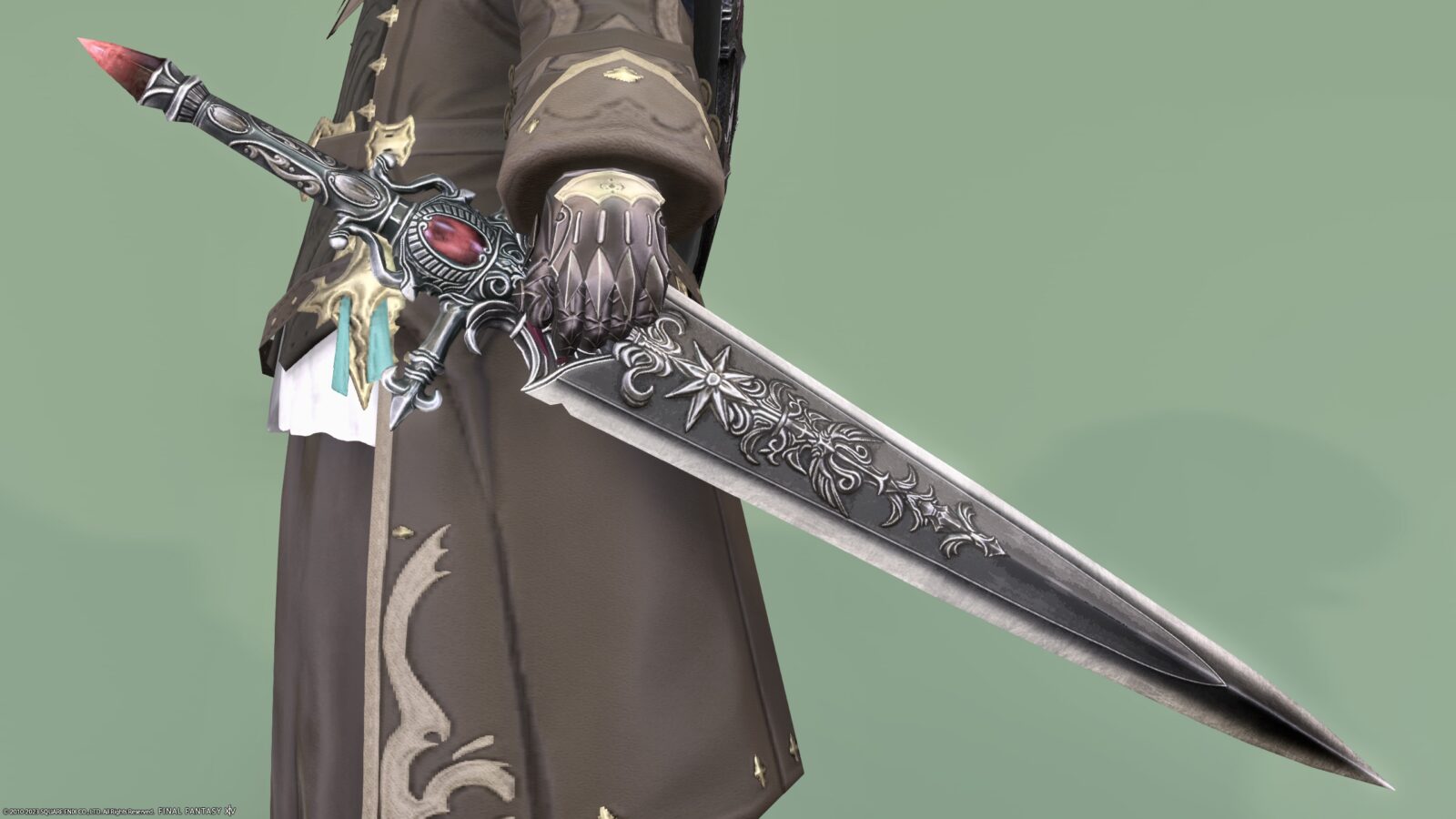 The shield is also nice with a red crest on a black base.
The hairline finish pattern gives it a nice taste.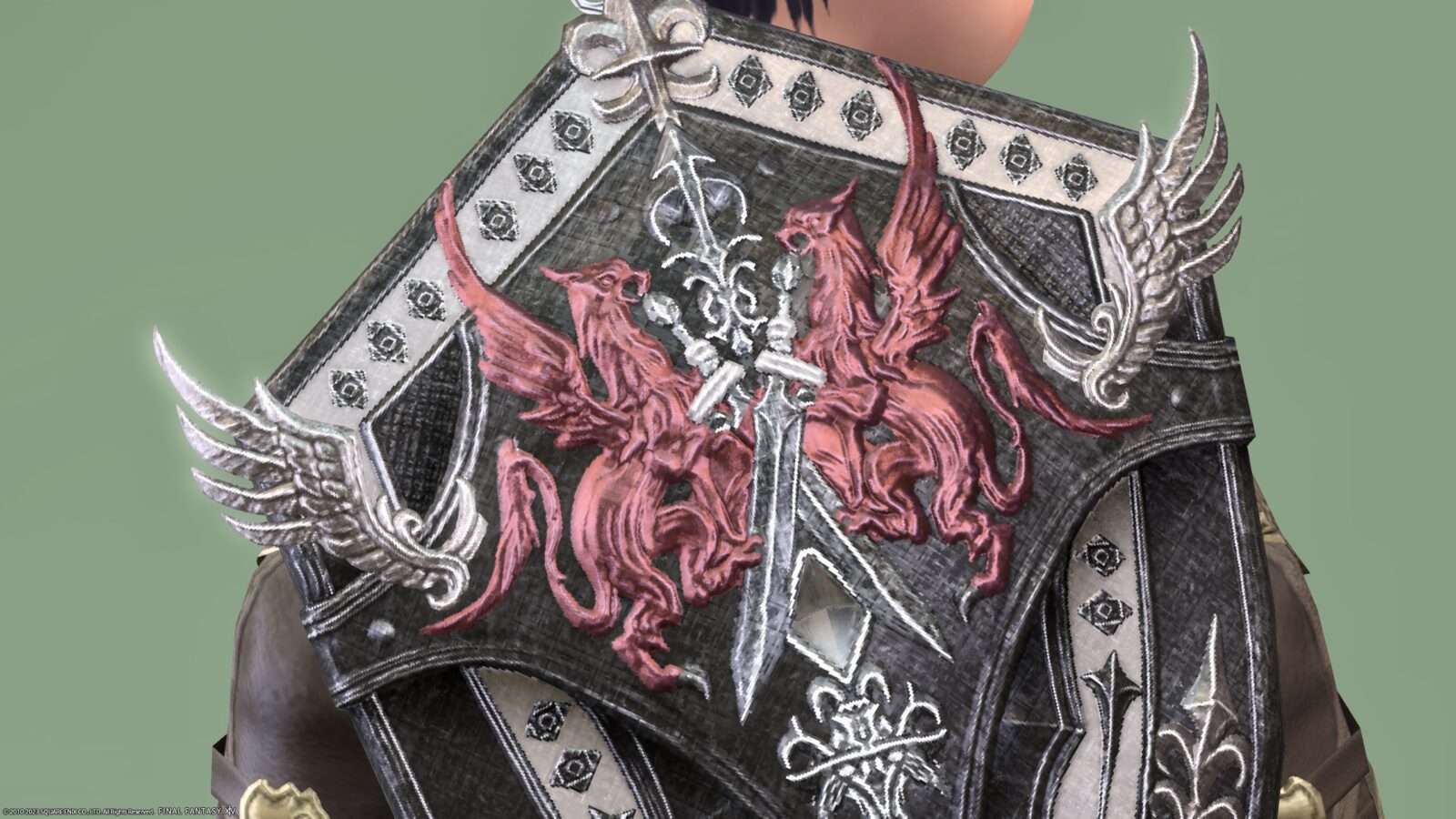 And when you set it up, a glowing effect will appear!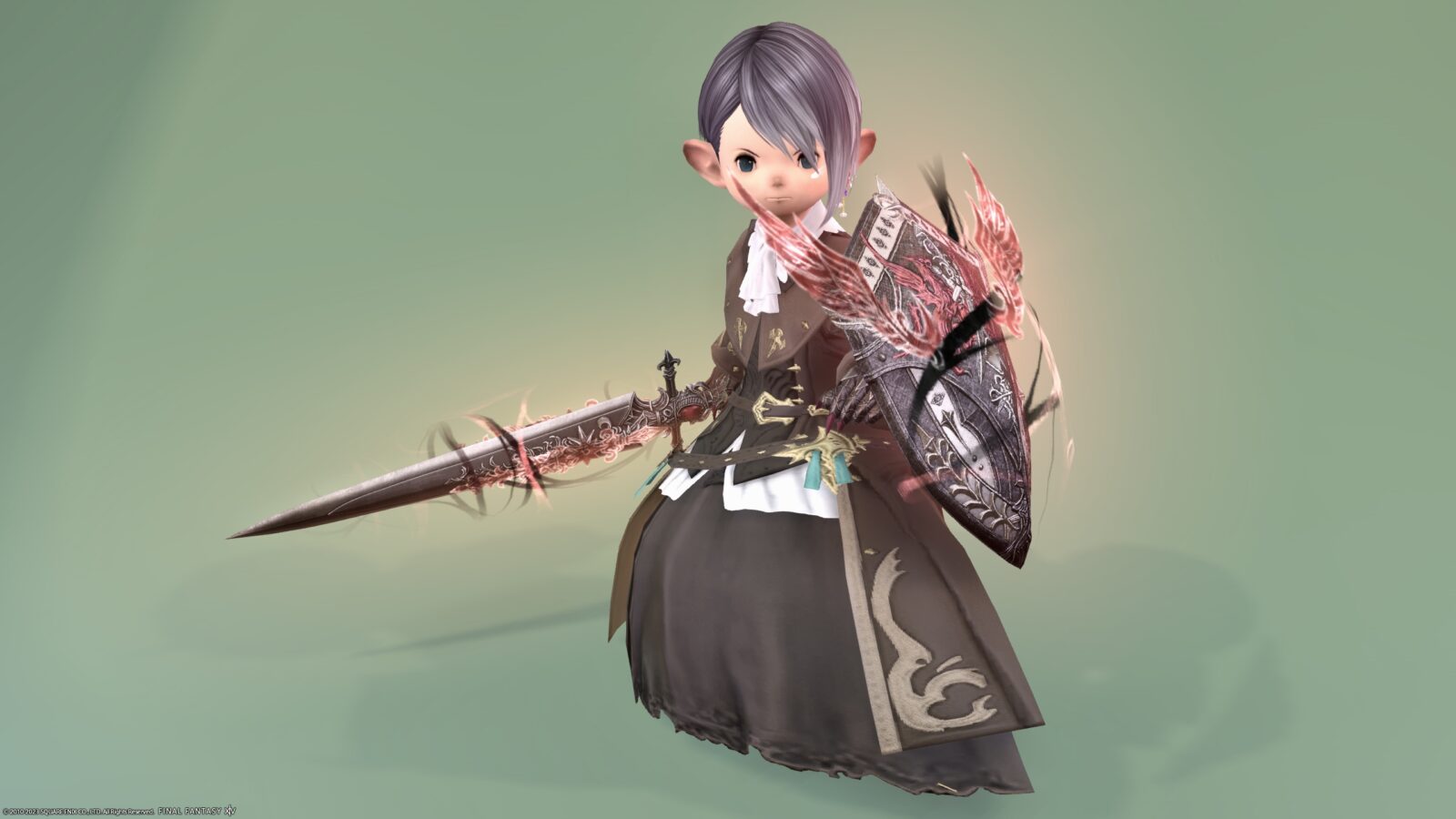 A red and black vortex rotates around the sword.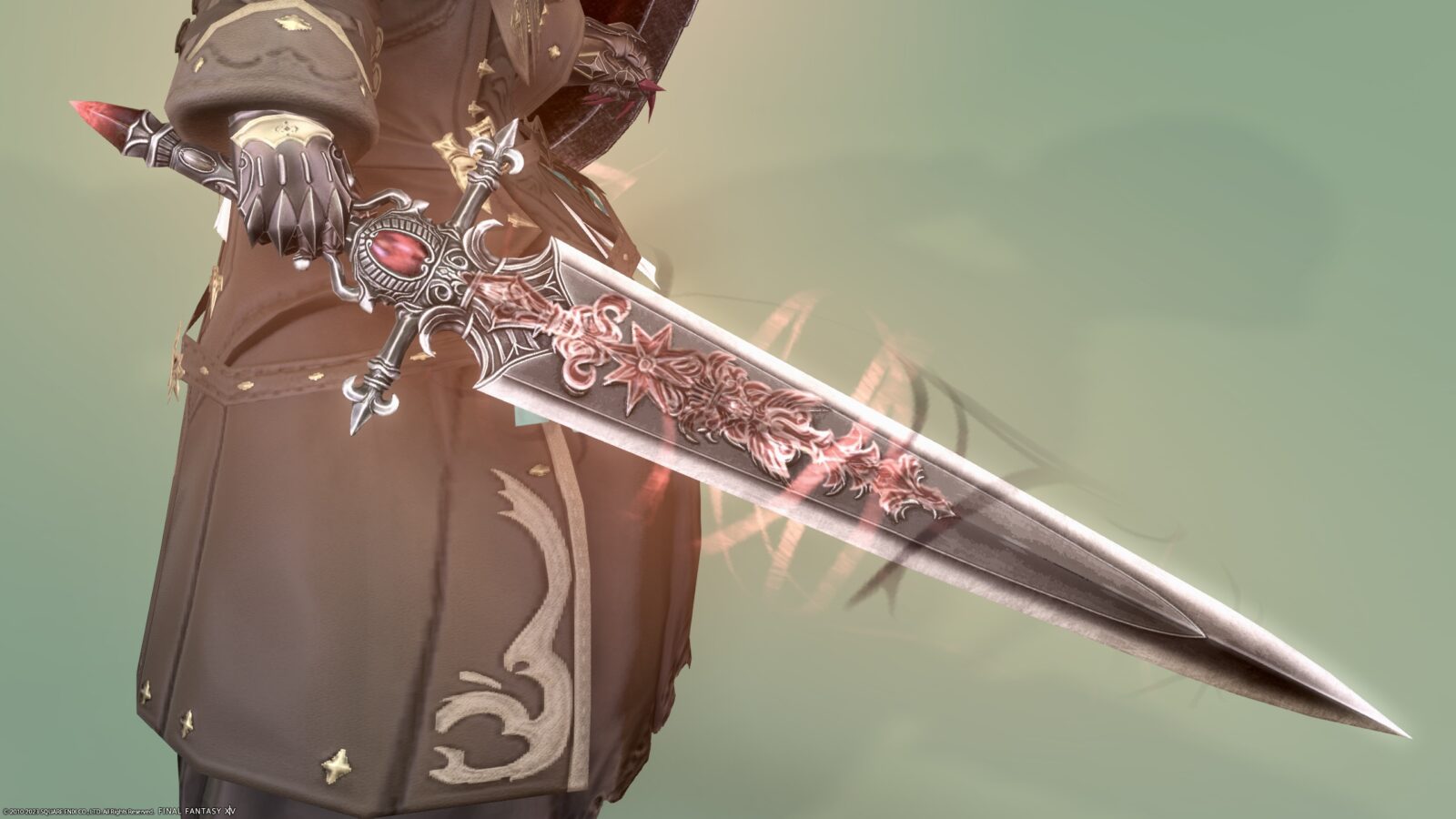 A red and noble crest appears on the blade.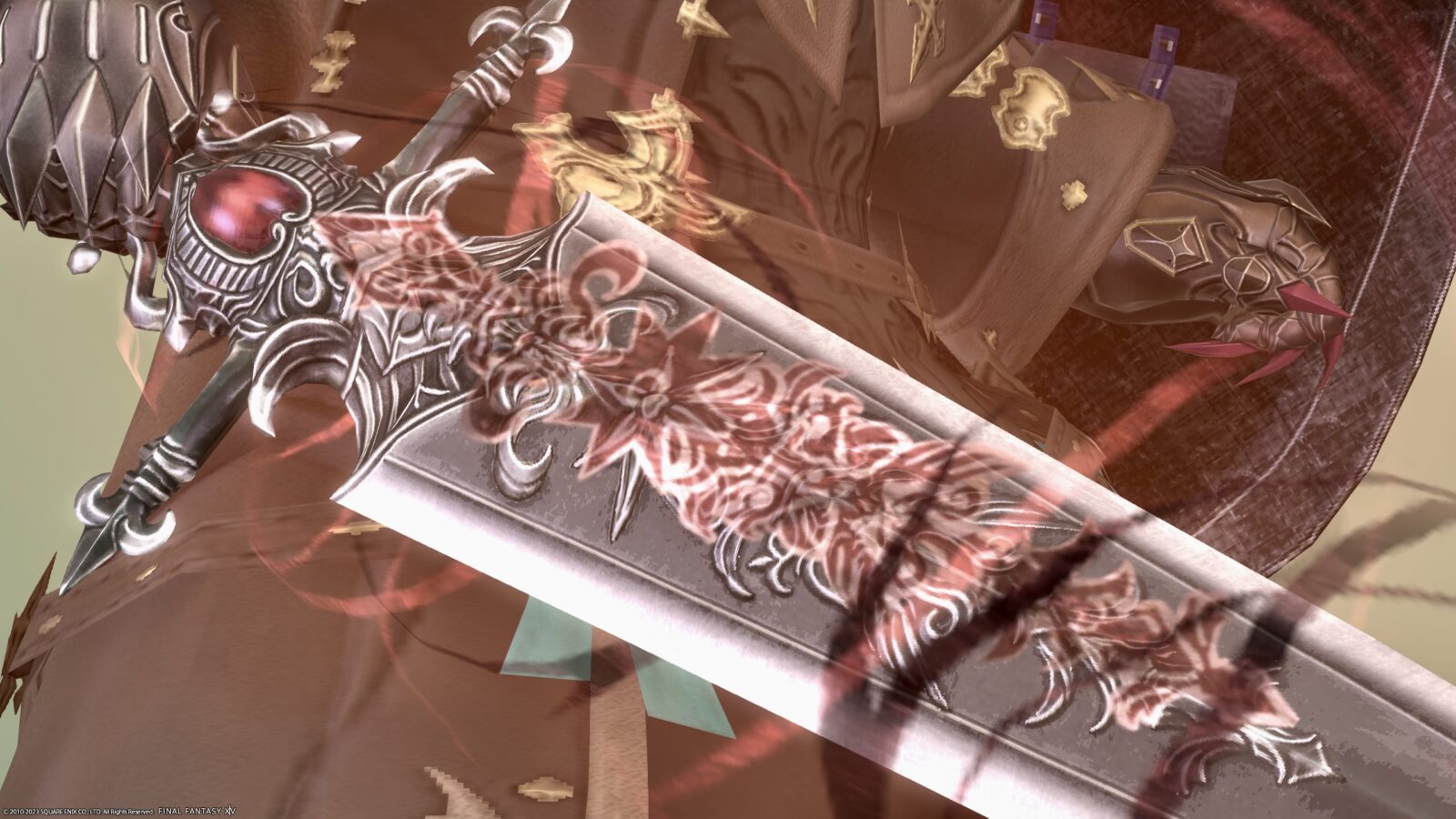 Round and round……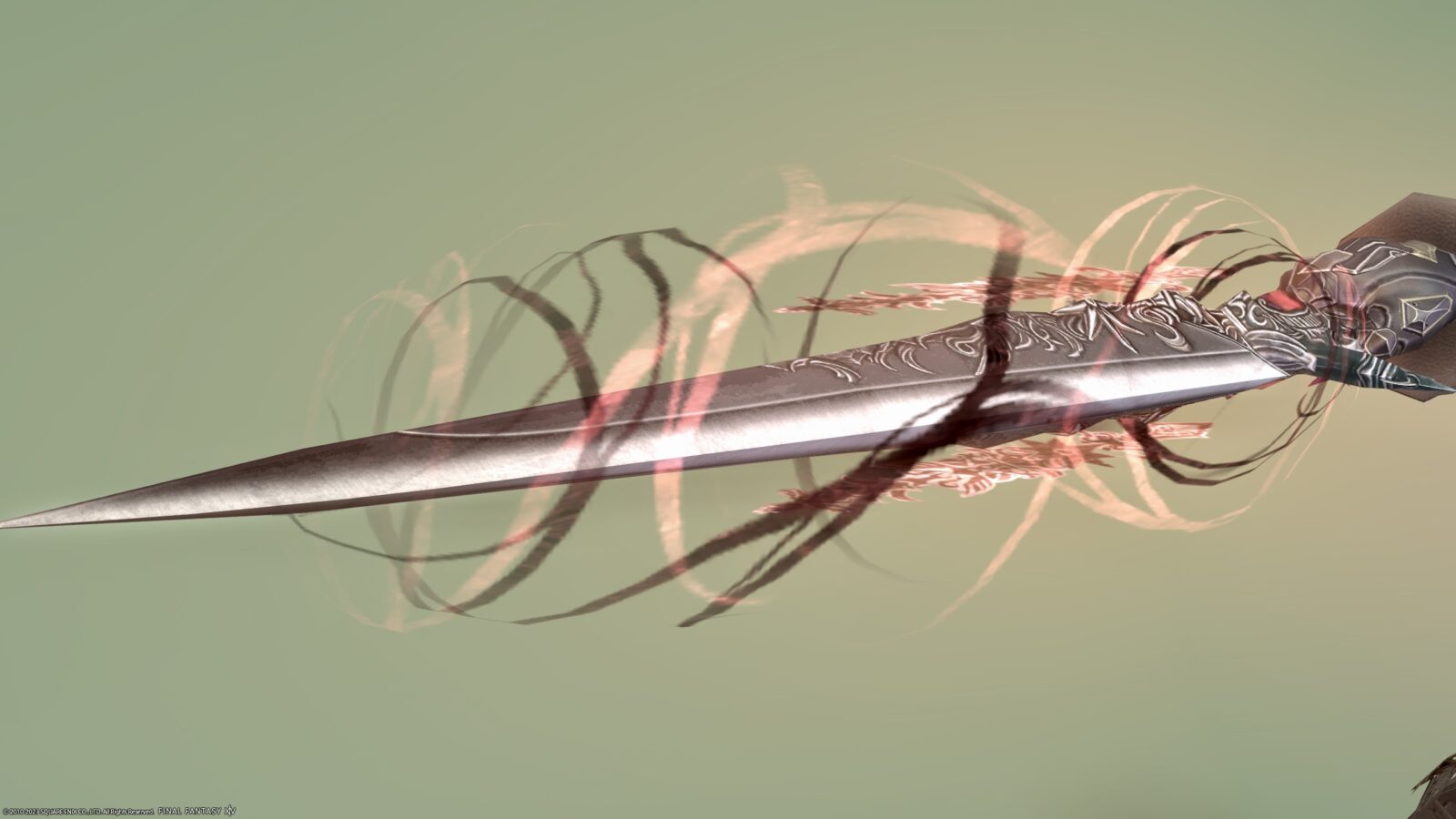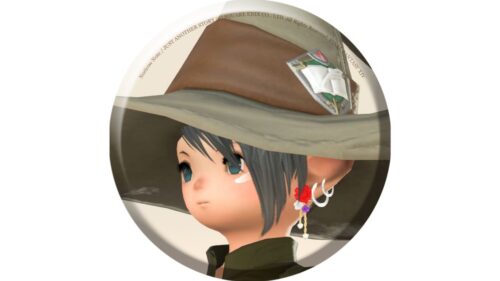 norirow
It's an effect that seems to use the power of darkness!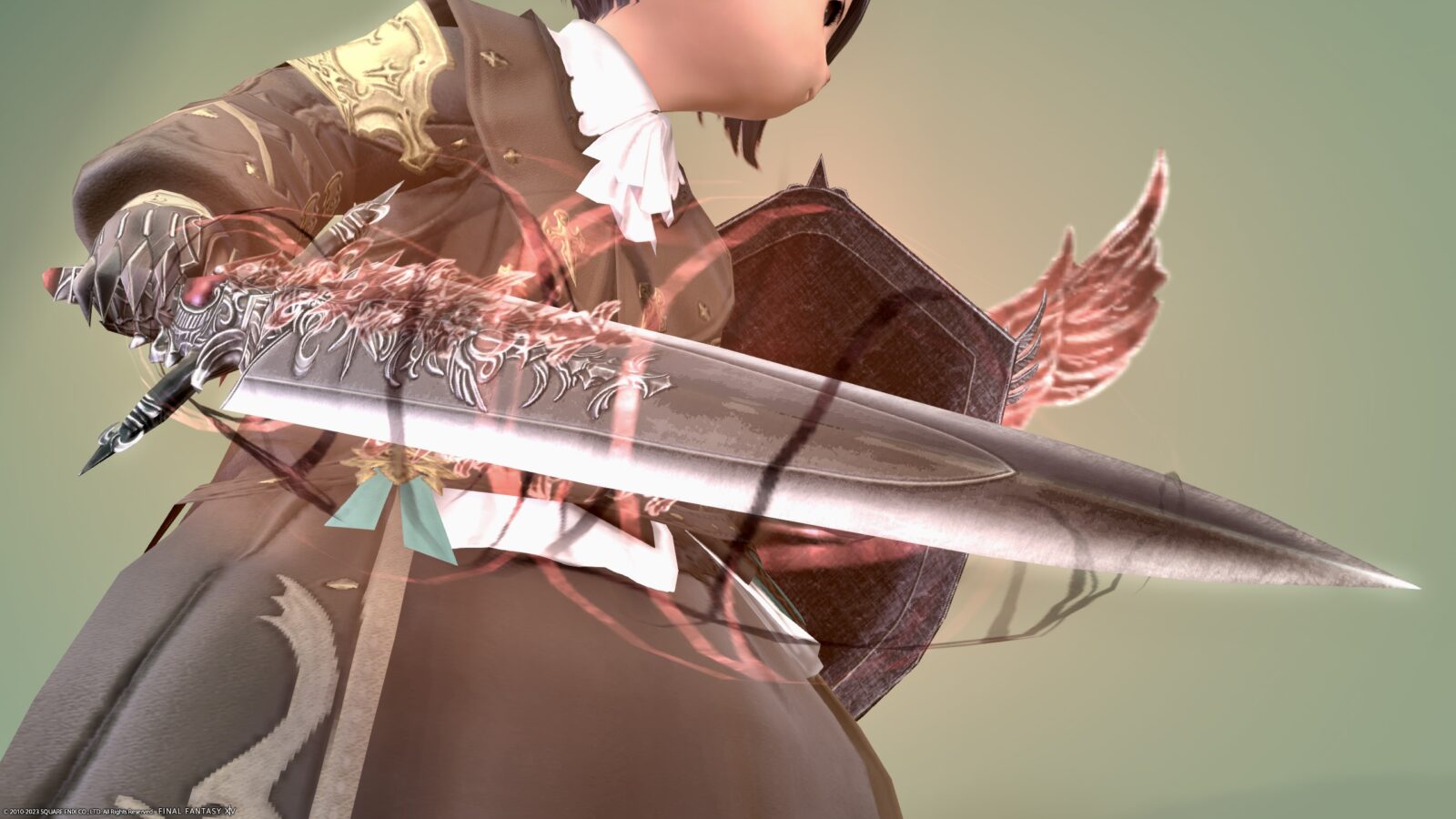 And wings will emerge on the shield.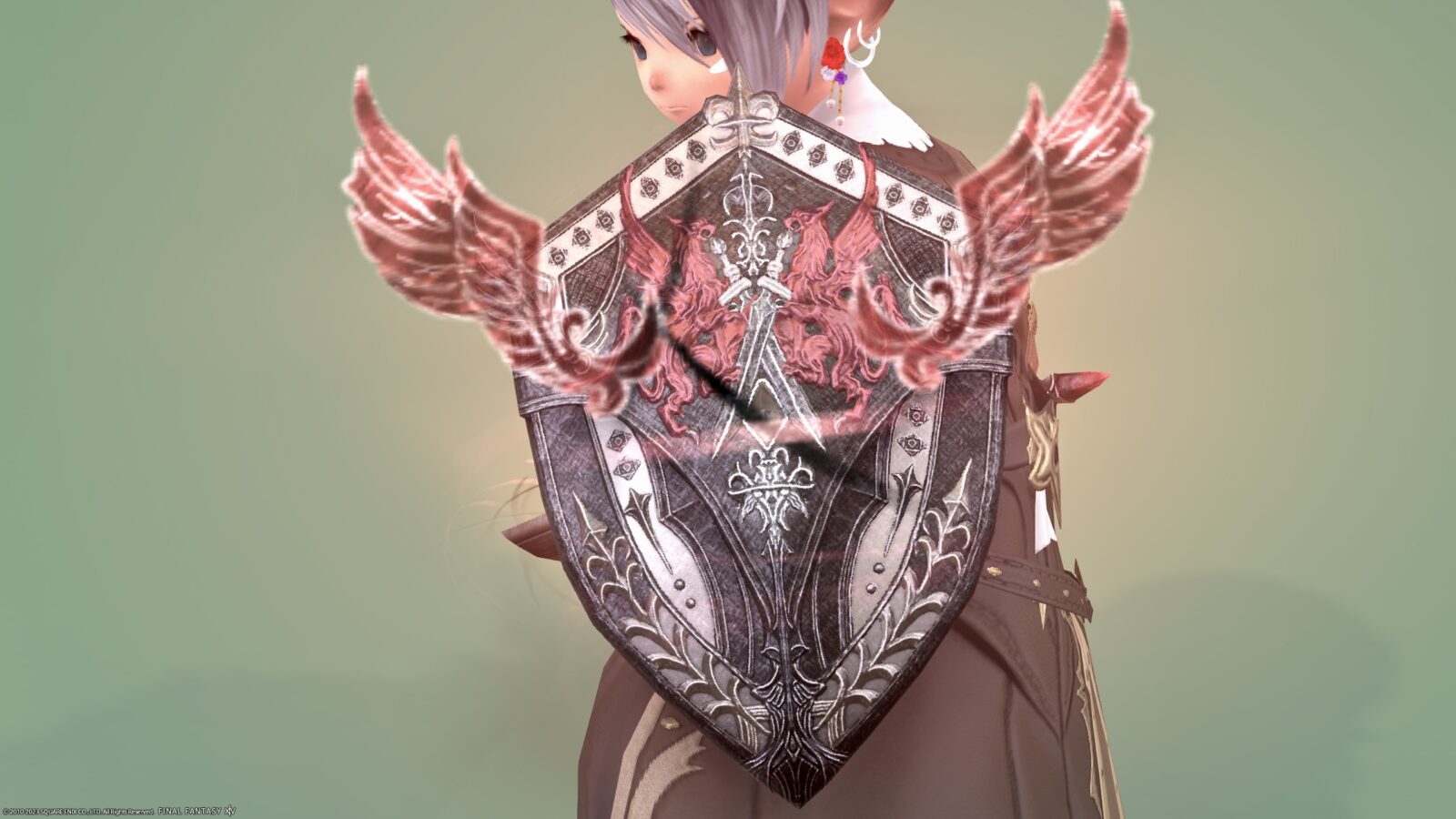 The wings make the shield look bigger. It seems very defensive.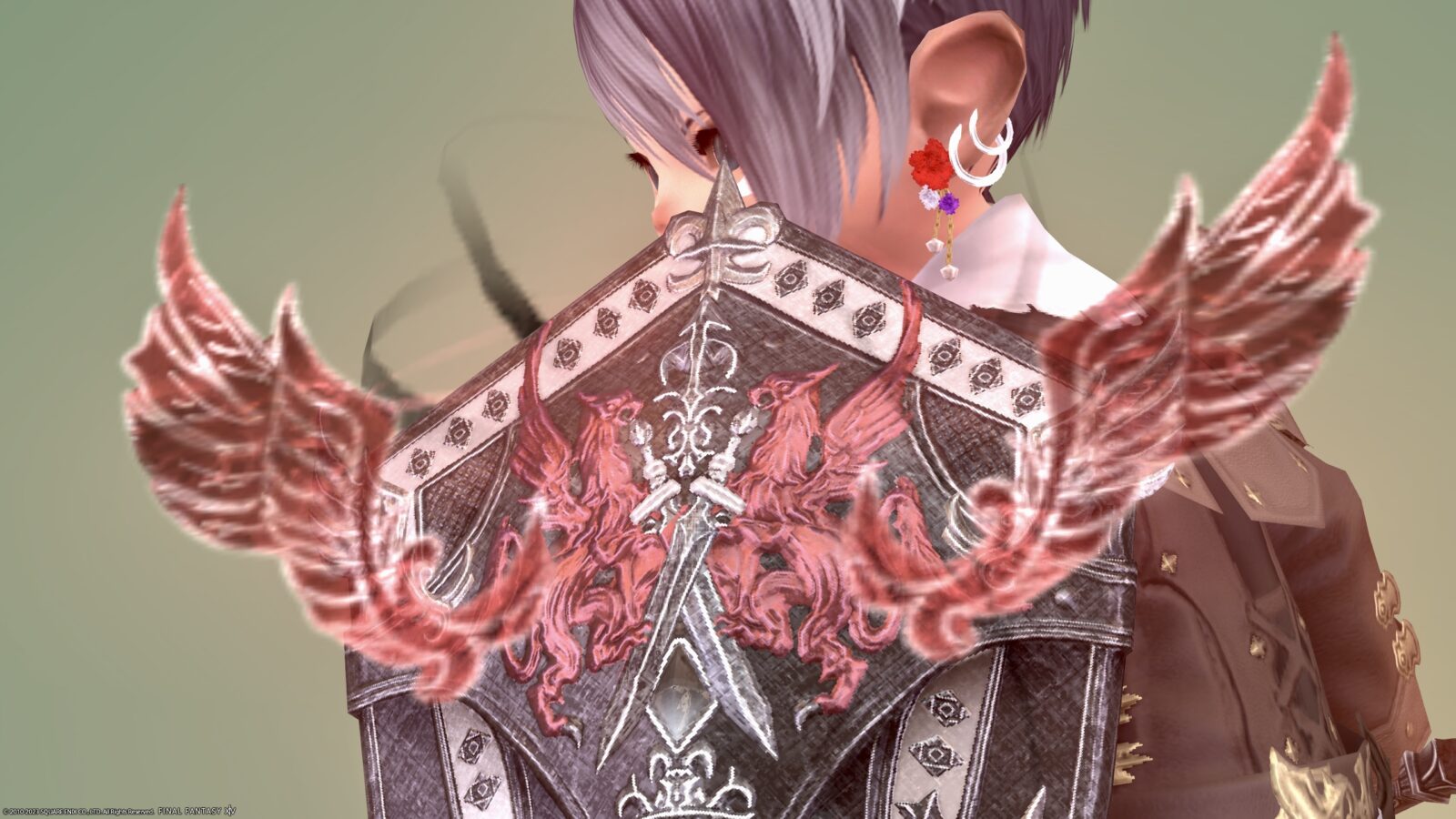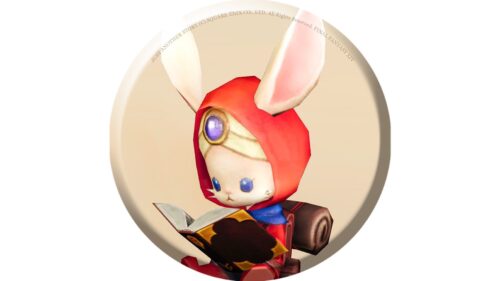 namingway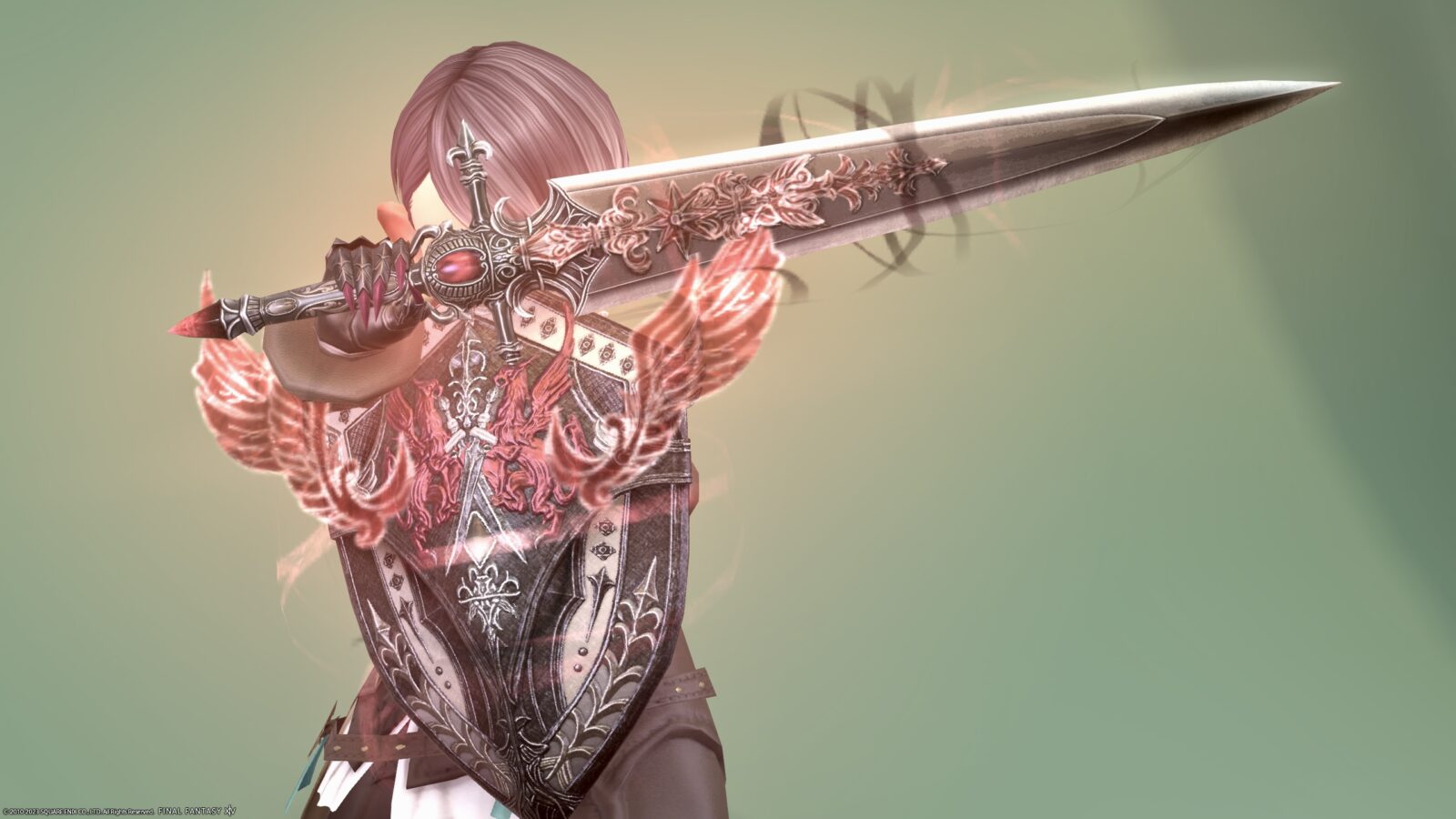 I don't think you can get a sense of the glowing effect from just a photo, so be sure to check it out in the video below!
Dyed pattern
The Pegasus crest and some parts are slightly dyed.
Snow White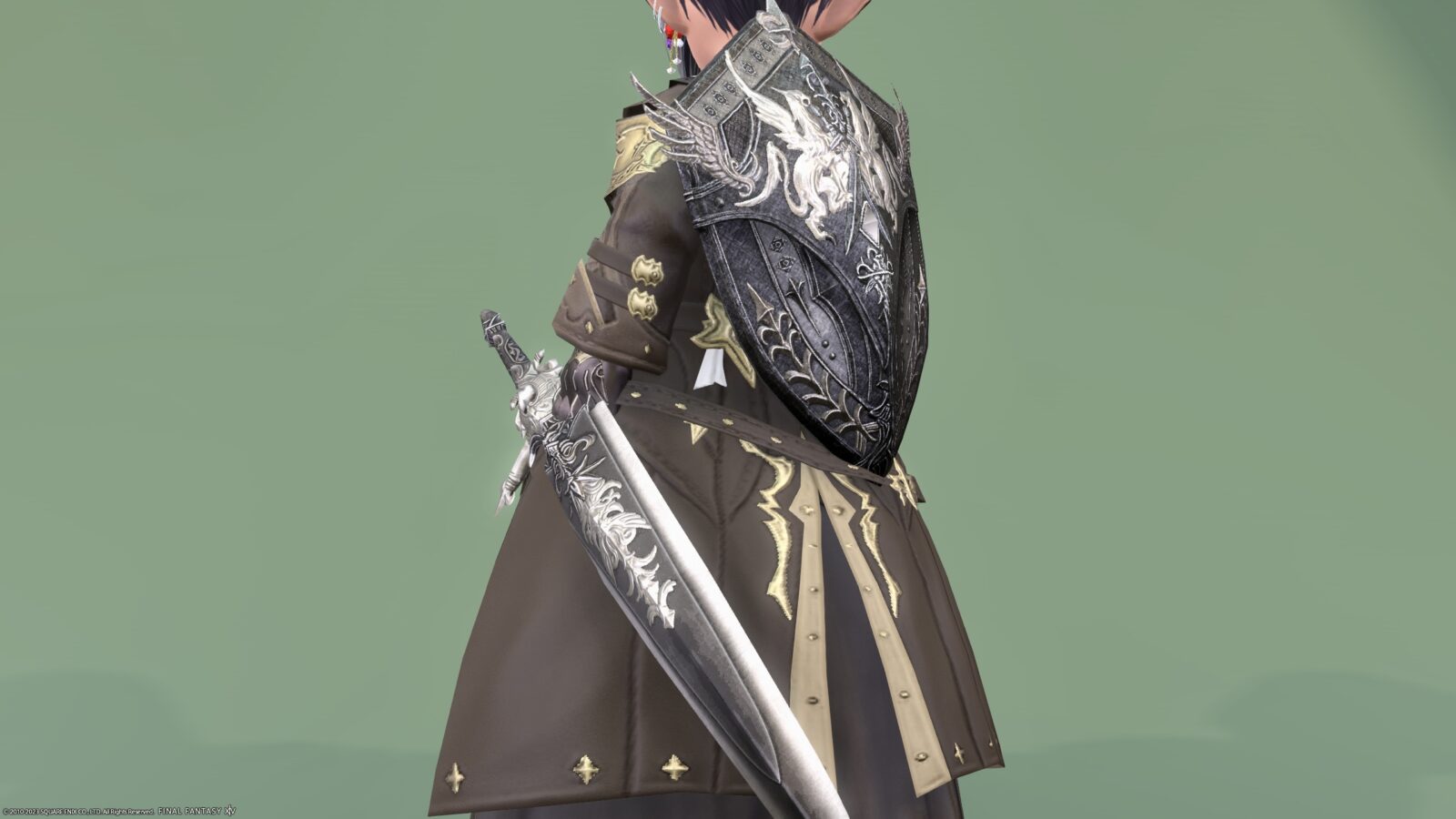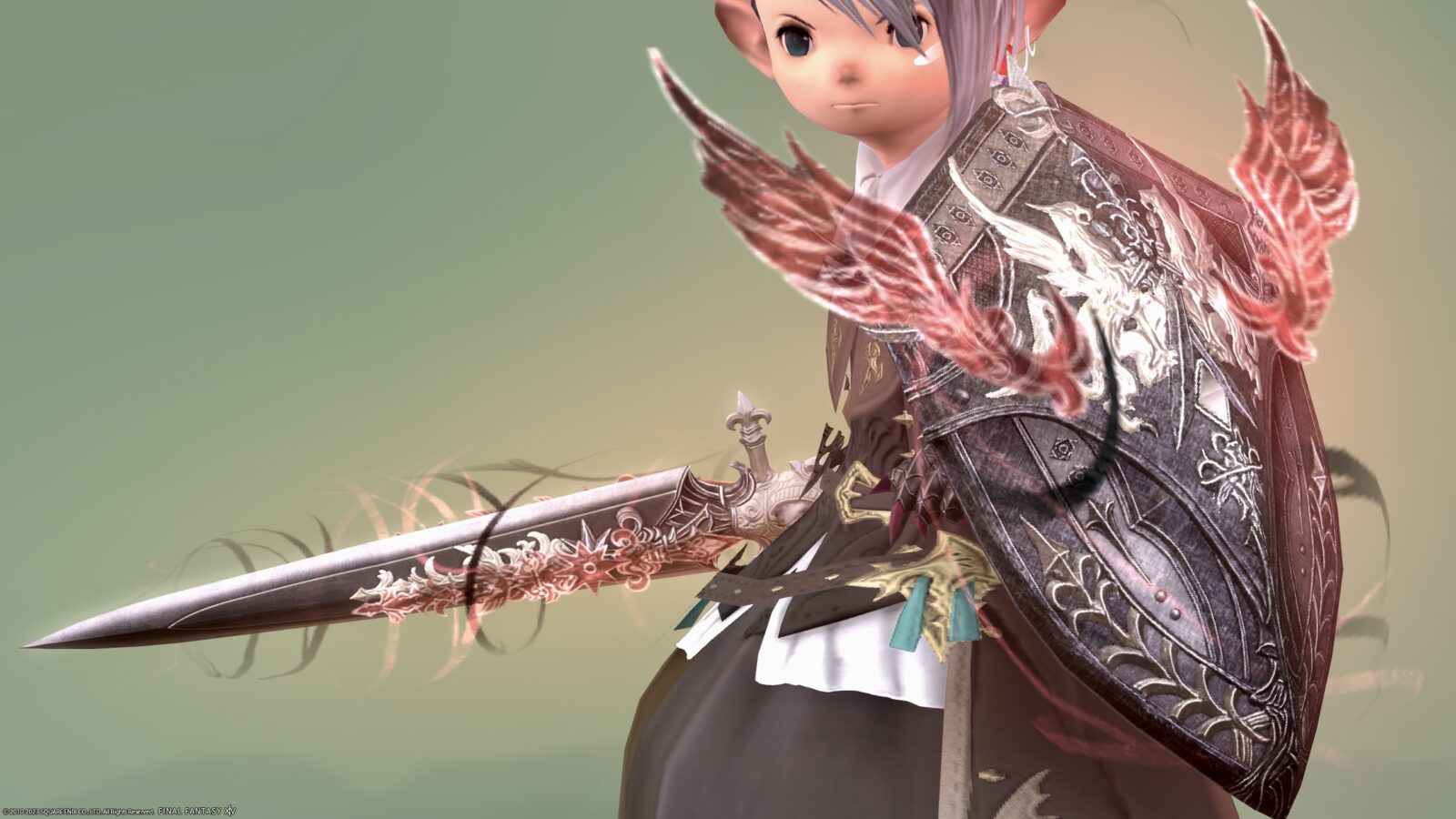 Soot Black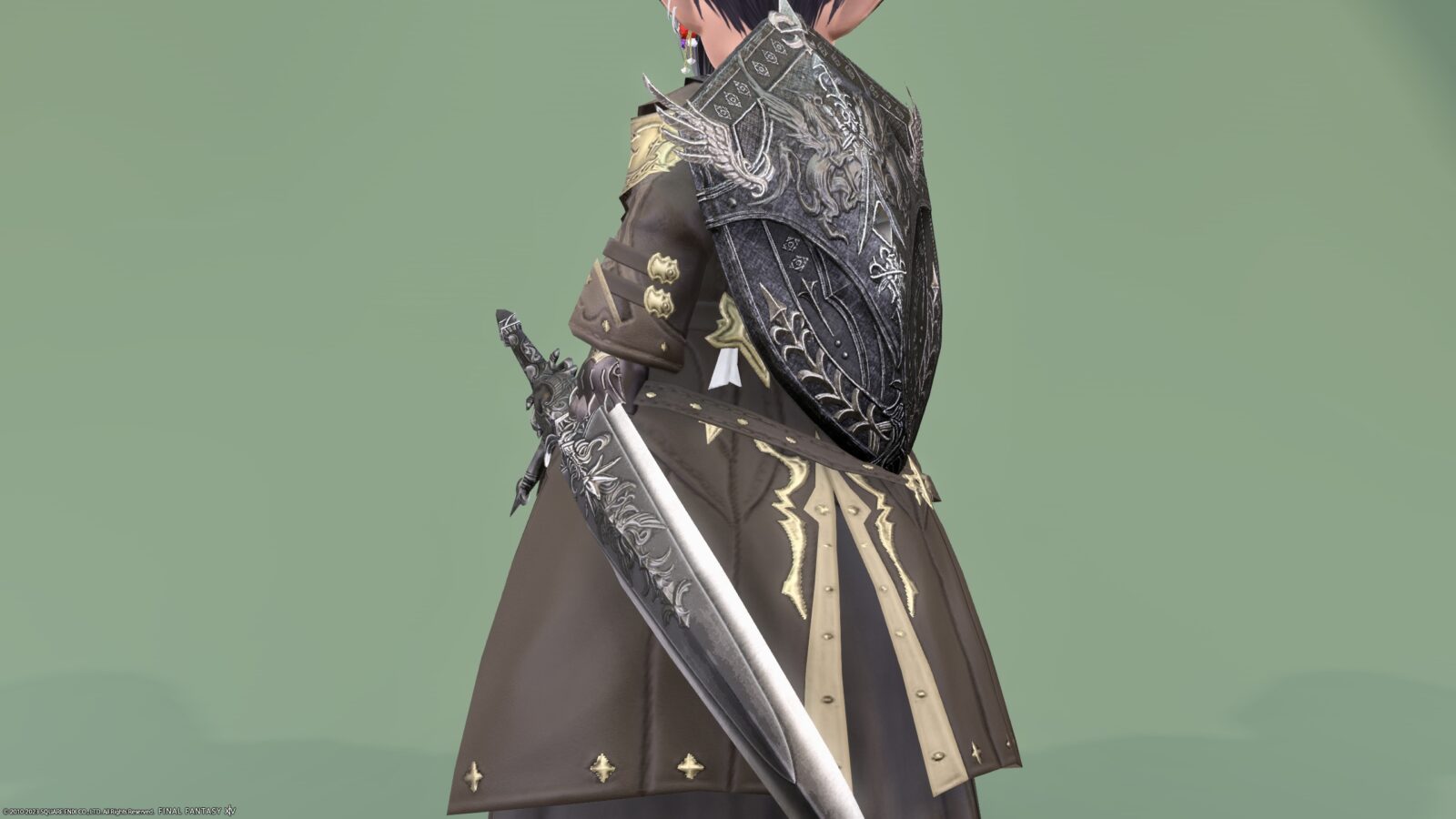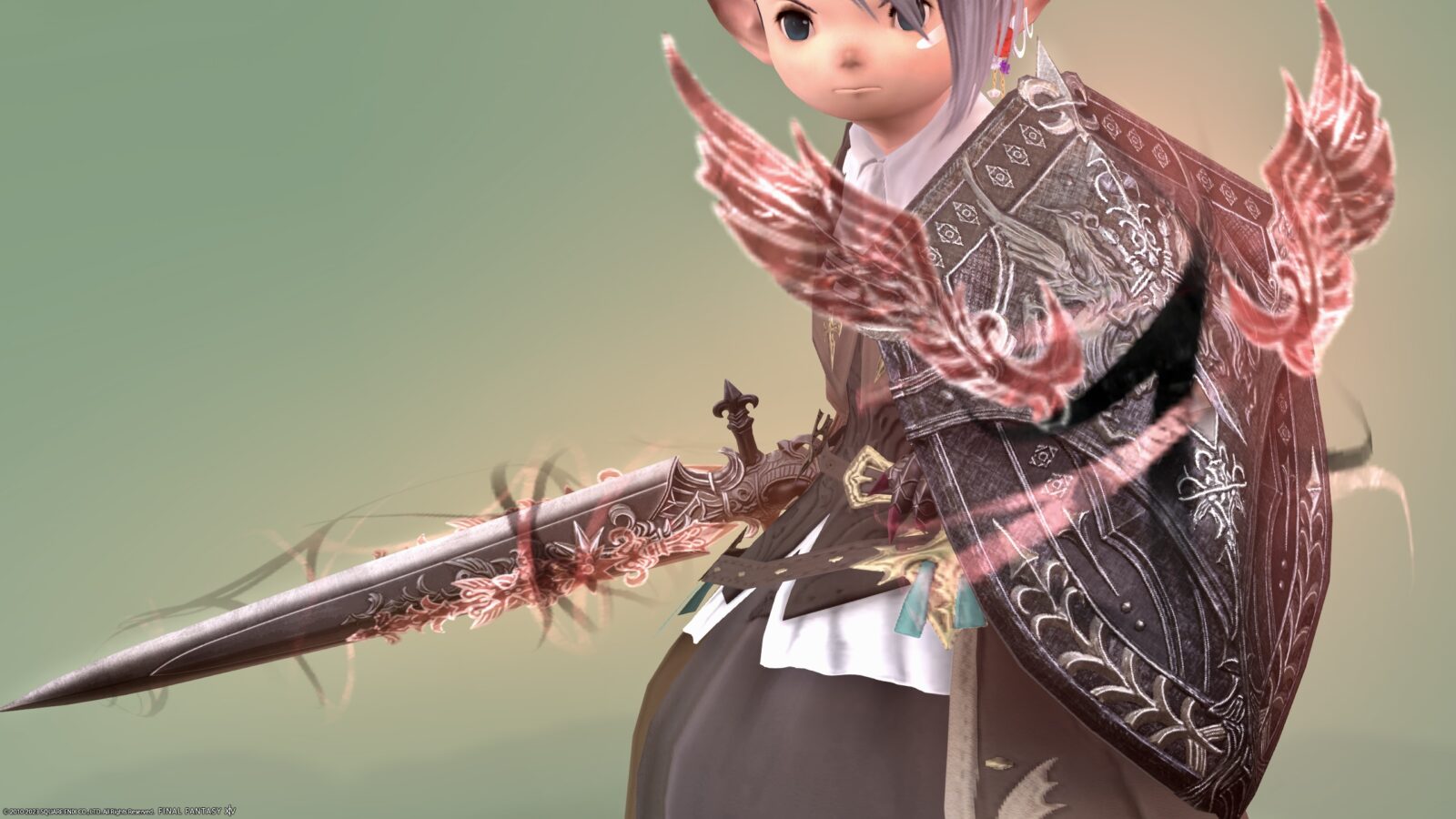 Honey Yellow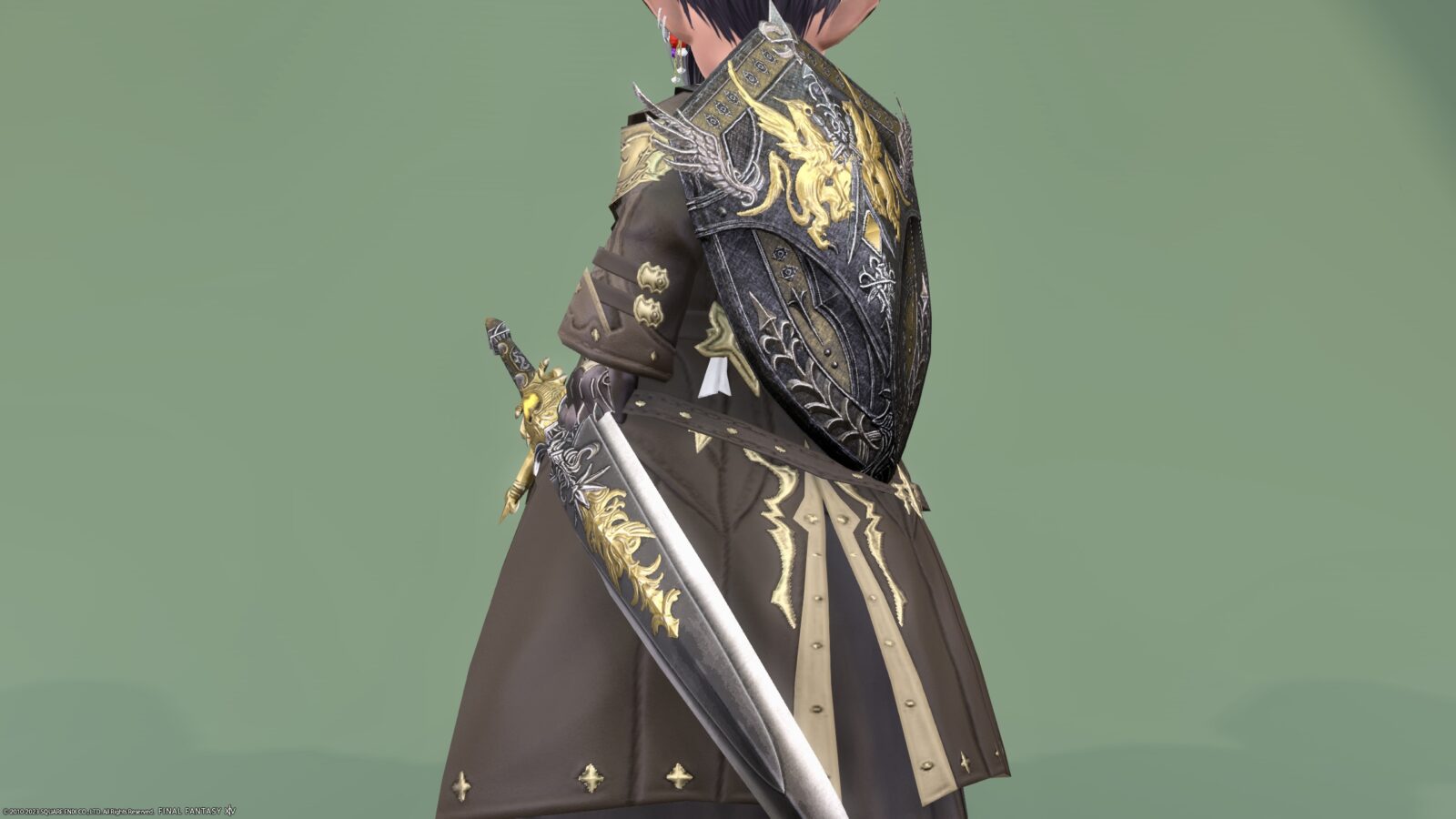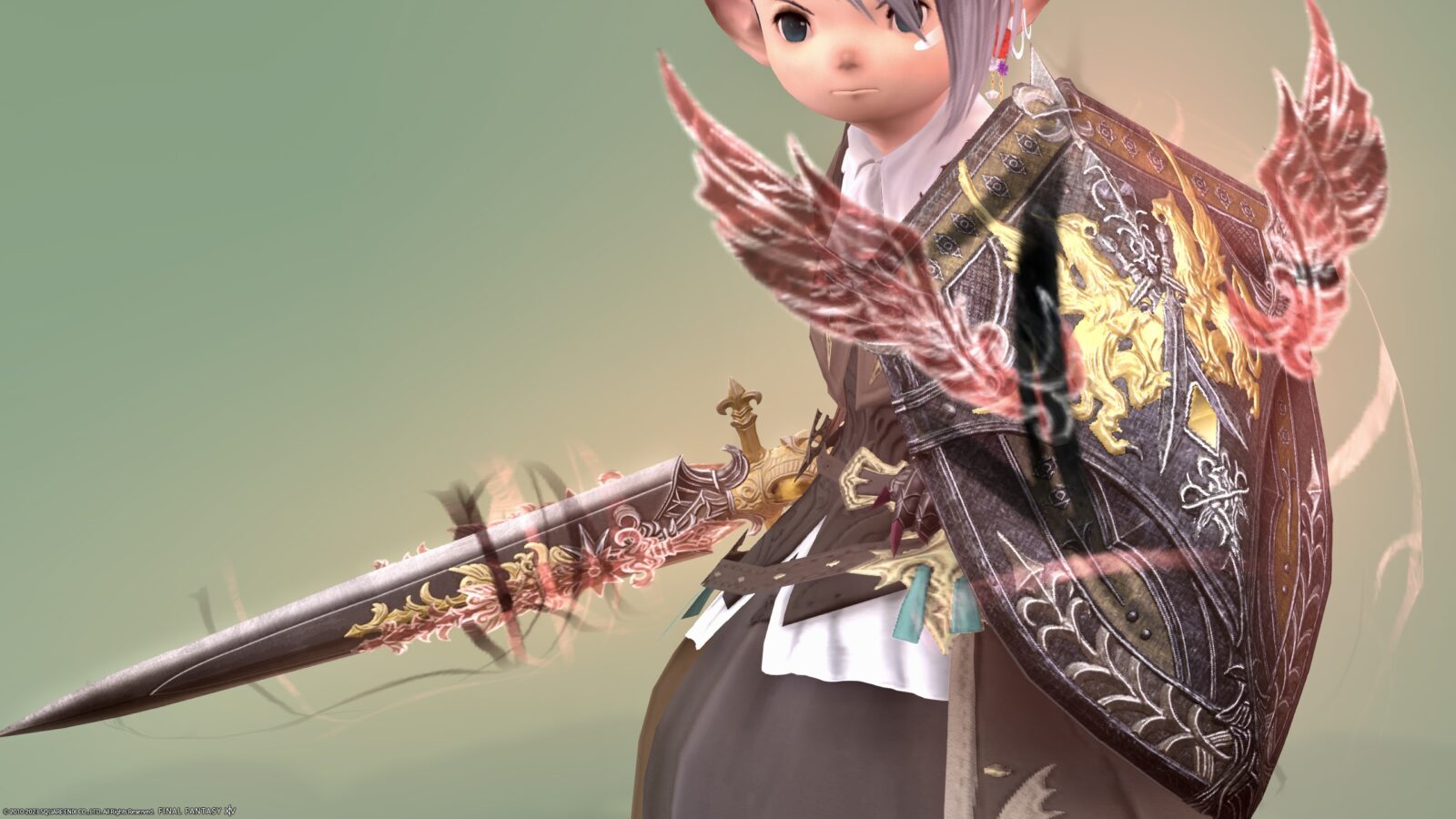 Celeste Green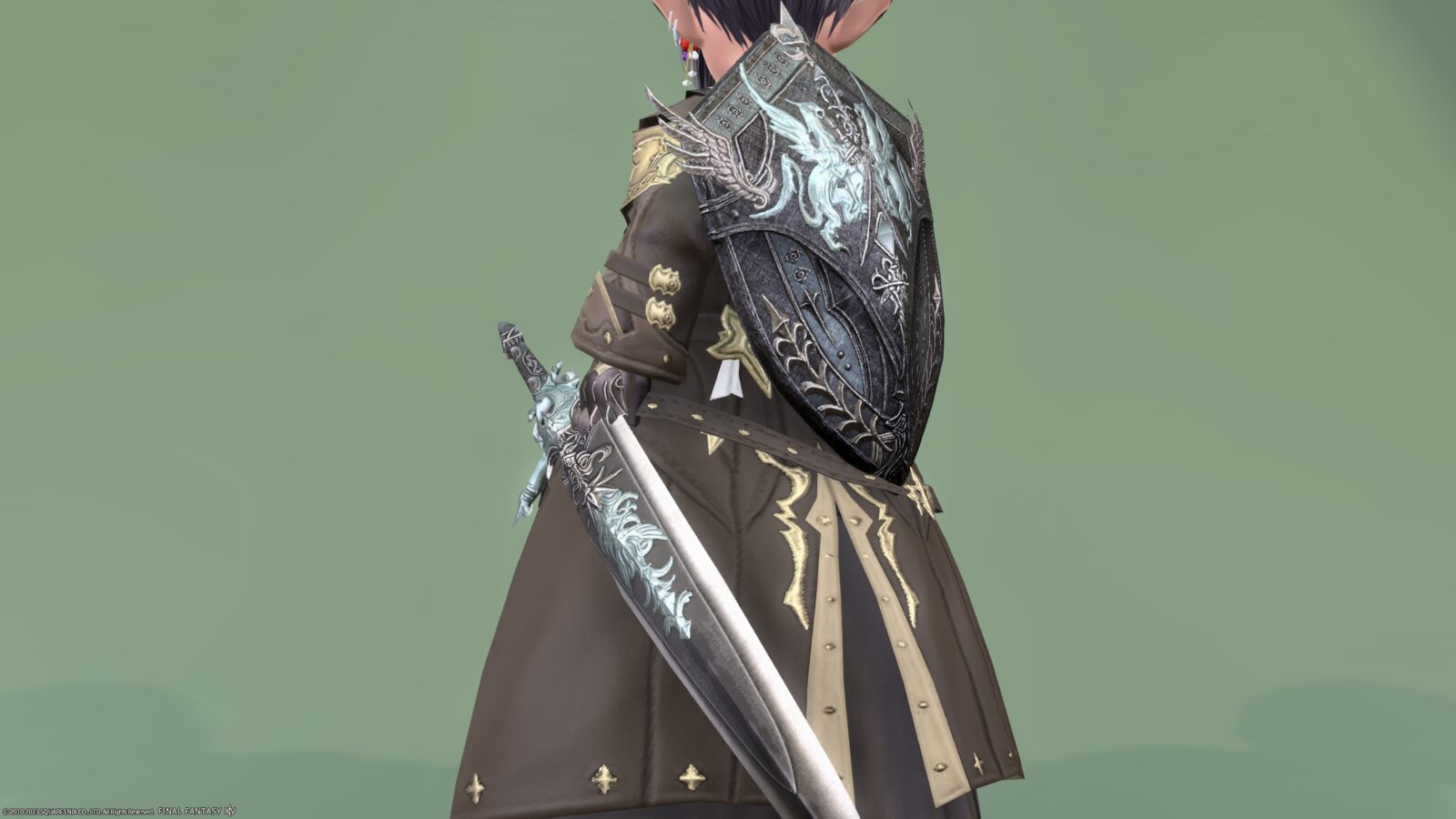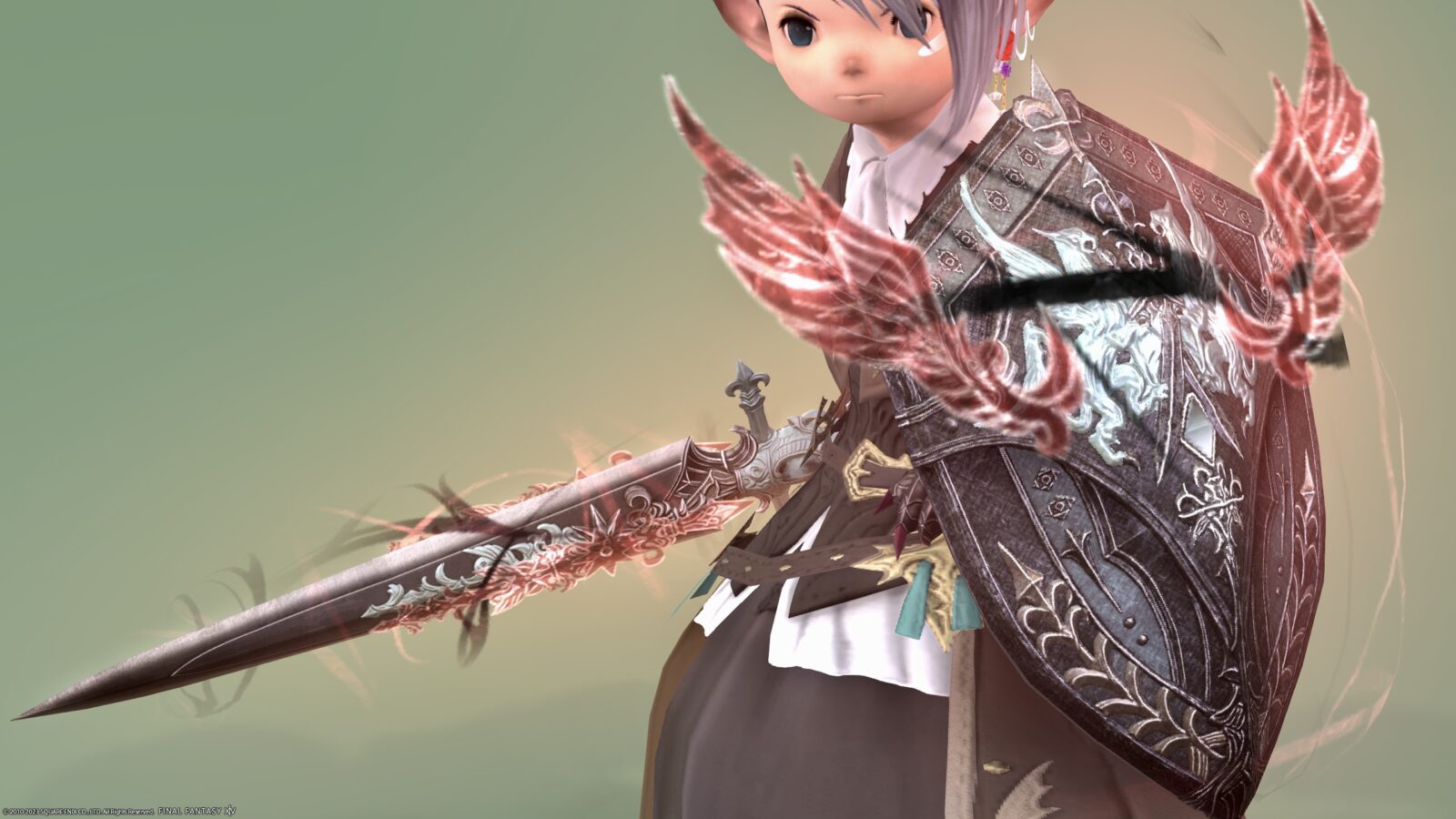 Paladin's equipment often has few parts that can be dyed.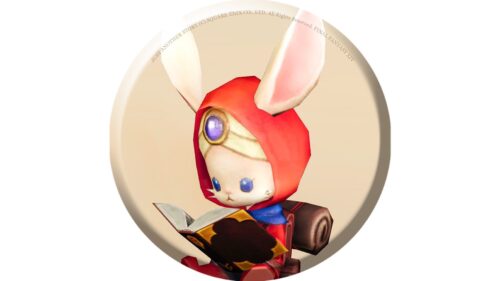 namingway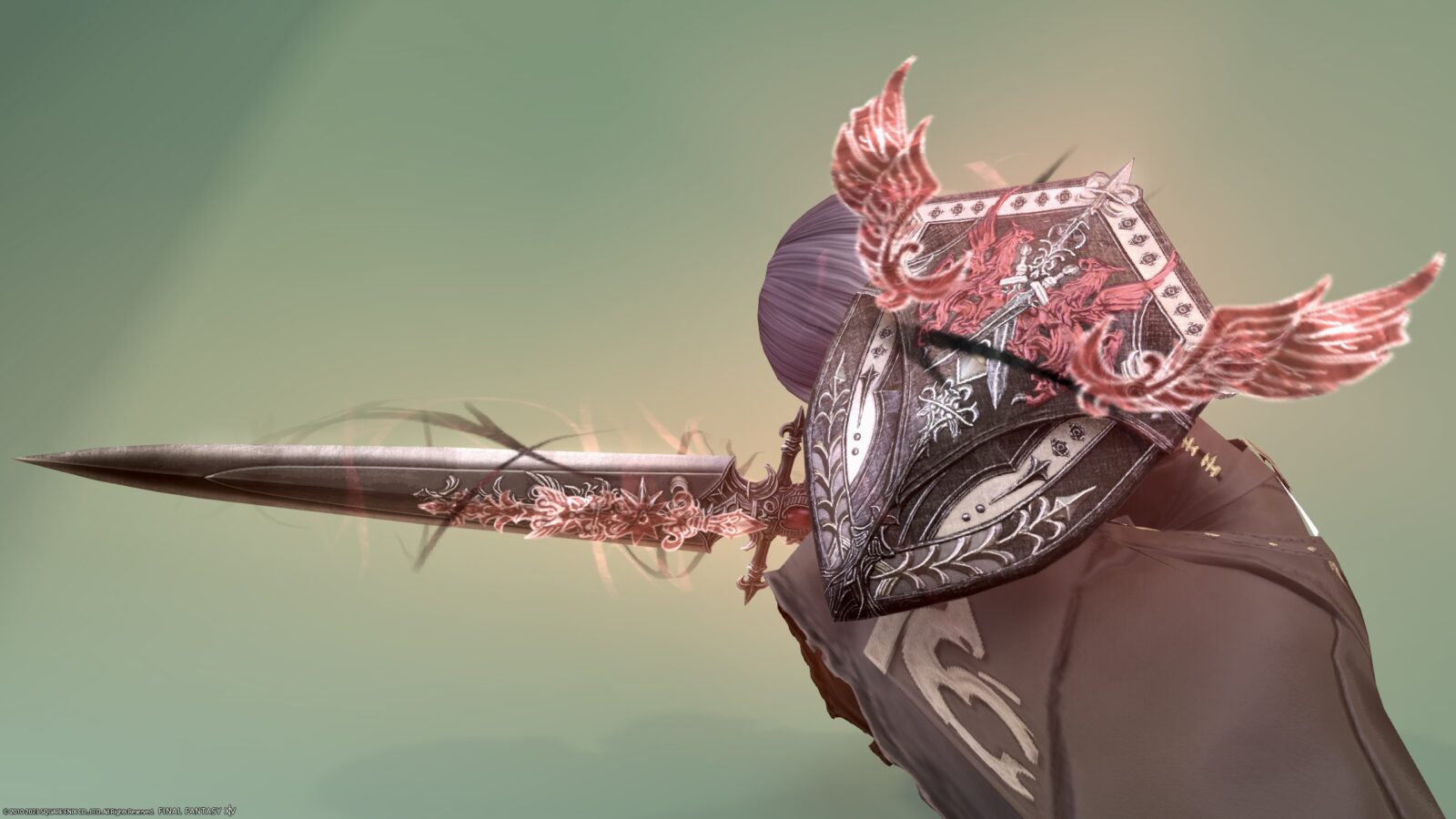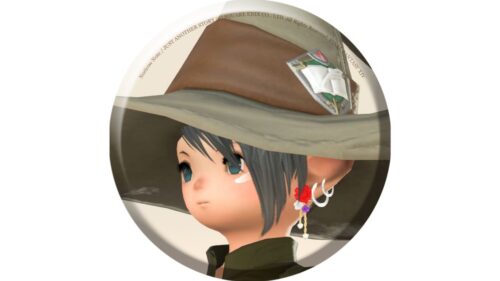 norirow
Certainly, there are some things that don't change the image that much.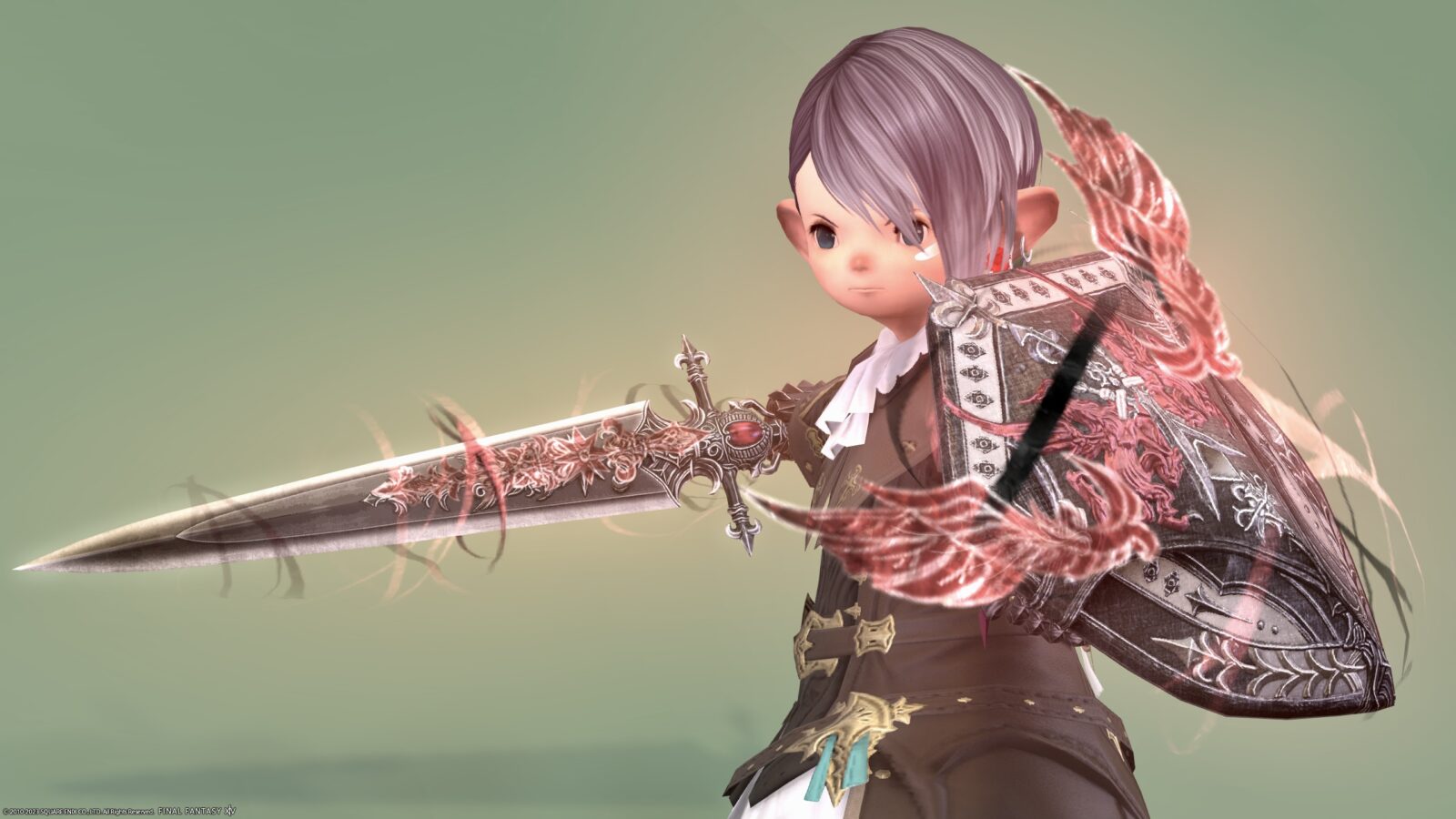 ▼ I recorded the glowing effect in the video!
So, that's it for the second stage of Paladin's Manderville Weapon "Amazing Manderville Sword" & "Amazing Manderville Kite Shield".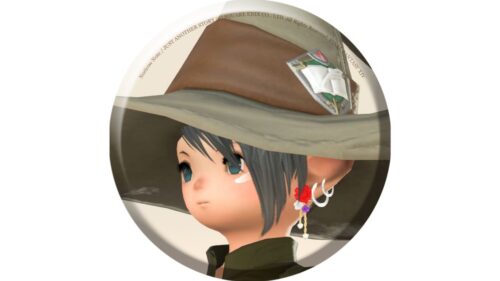 norirow
It looks like it would be perfect for a dark fantasy Glamour♪
♦♦♦
Related records