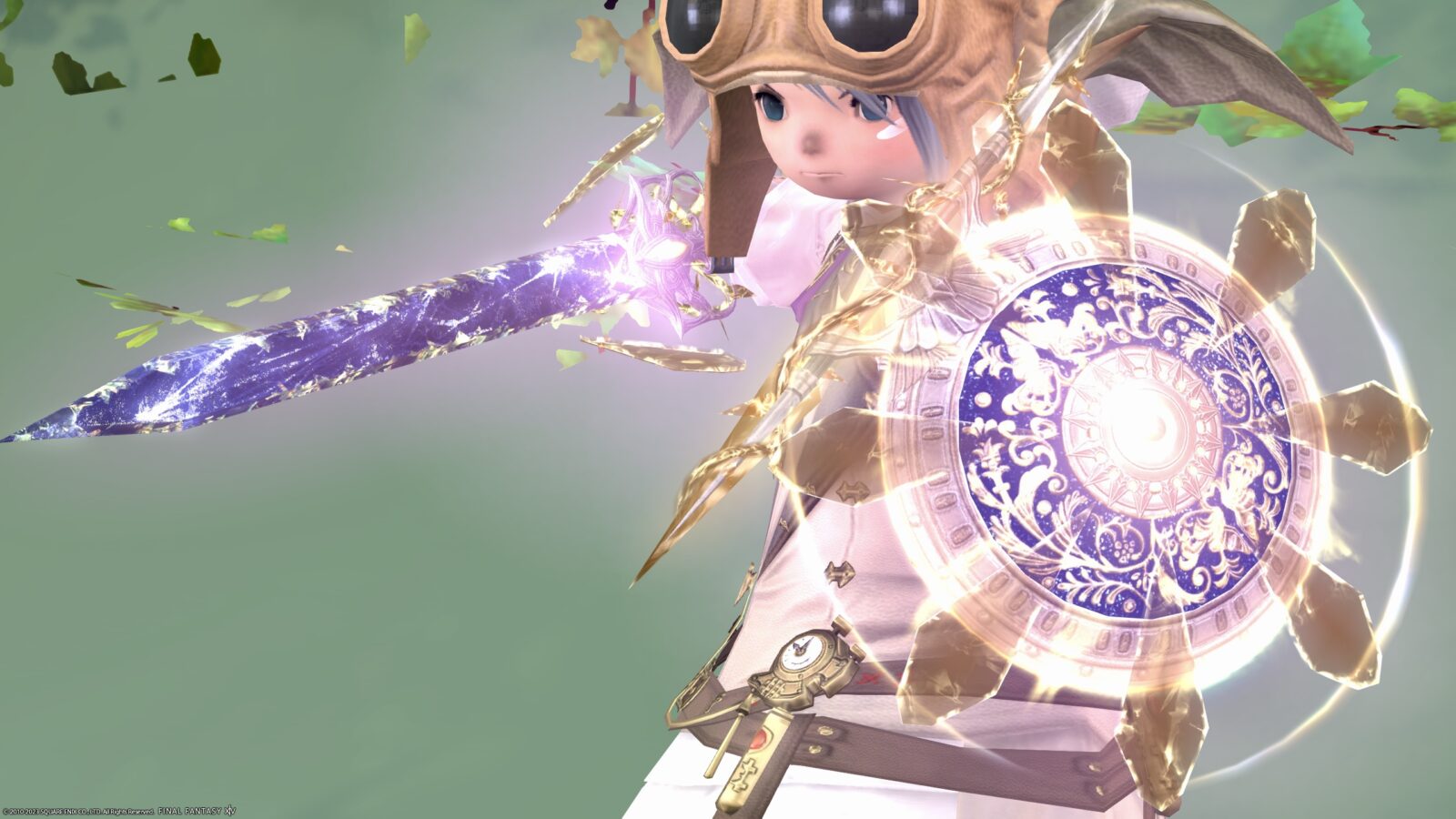 This is the record of the sword "Blade's Honor" & shield "Blade's Fortitude", which is the final stage of Paladin's Resistance Weapon (RW).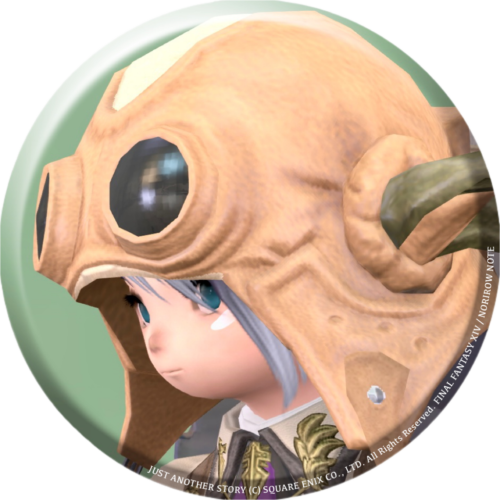 norirow
Oh, it turned out to be a sword and shield with a somewhat oriental feel!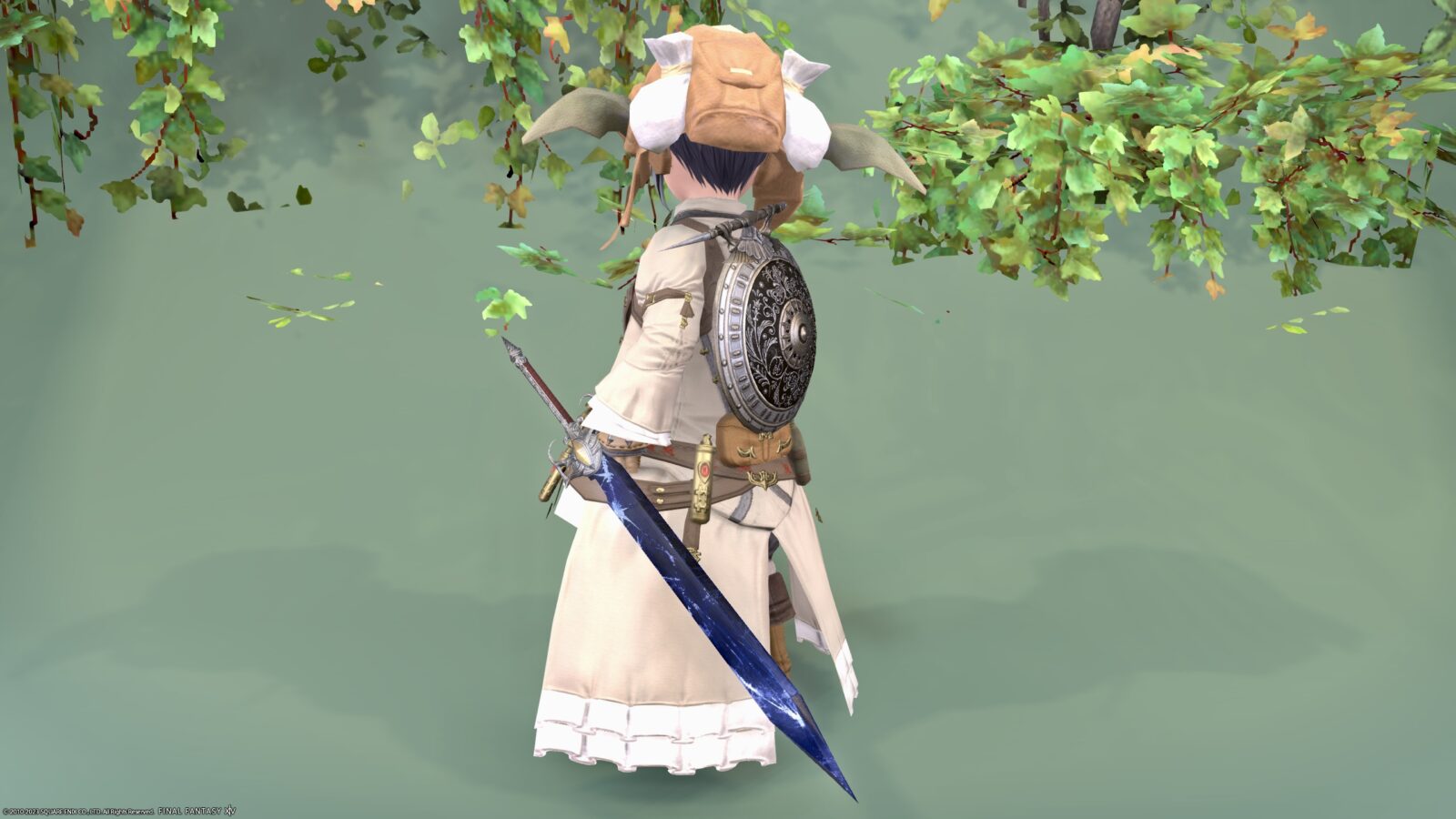 It's a relatively simple design.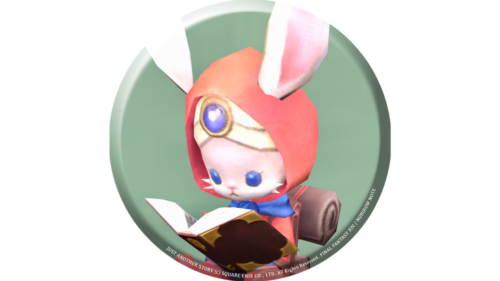 namingway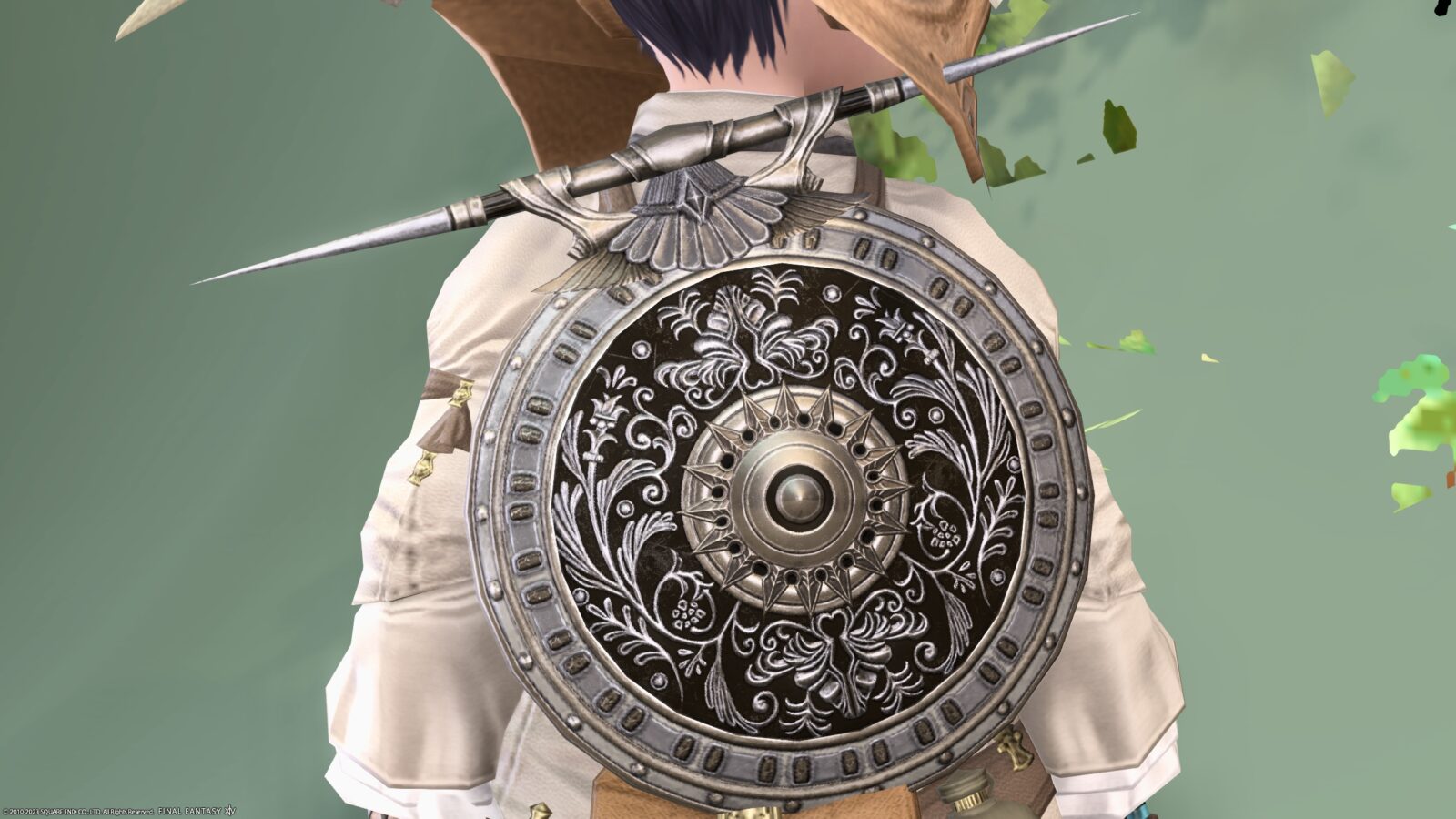 The shield is disk-shaped, and there is something like a needle on the top.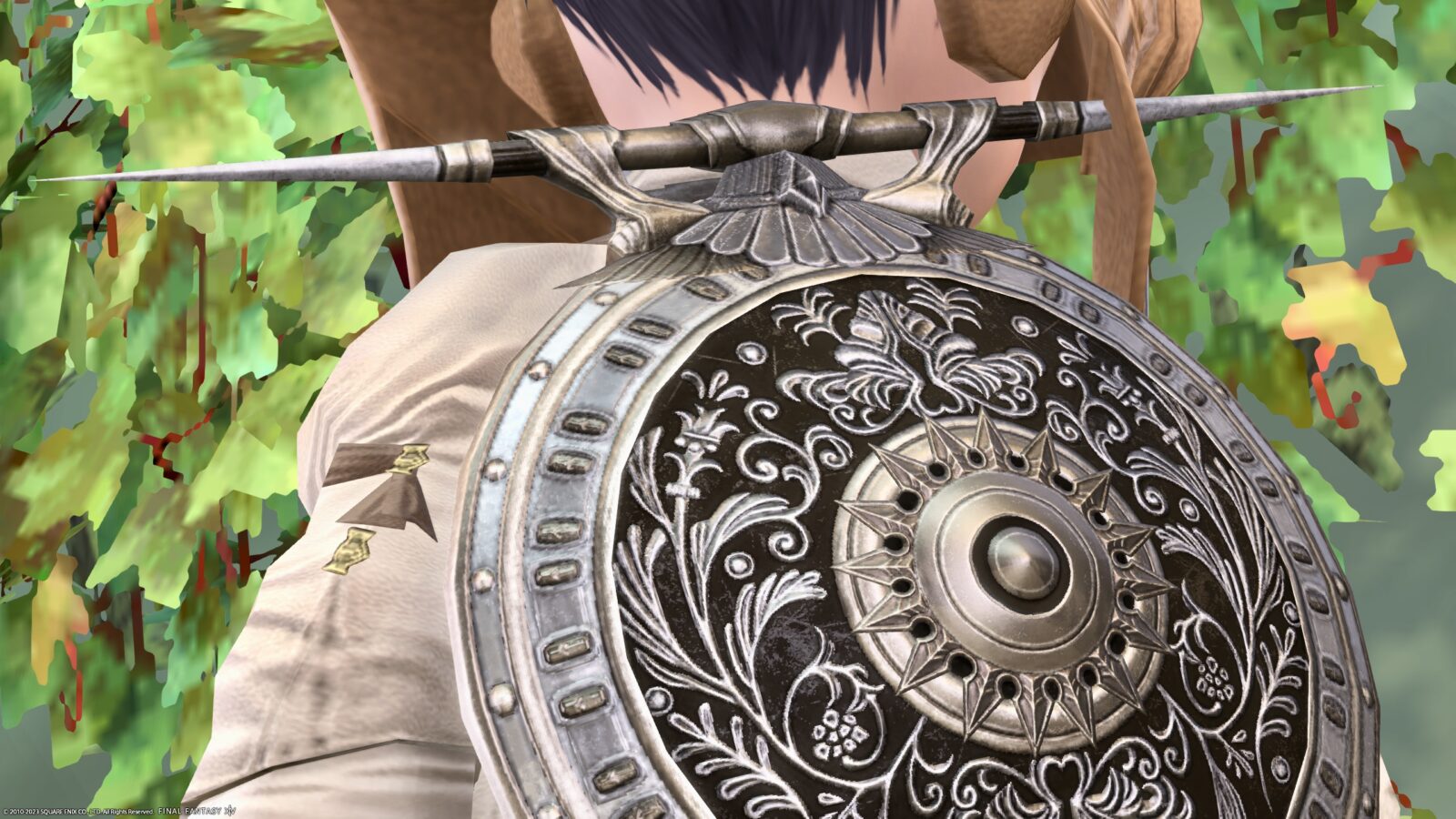 The sword has a beautiful design that looks like lapis lazuli.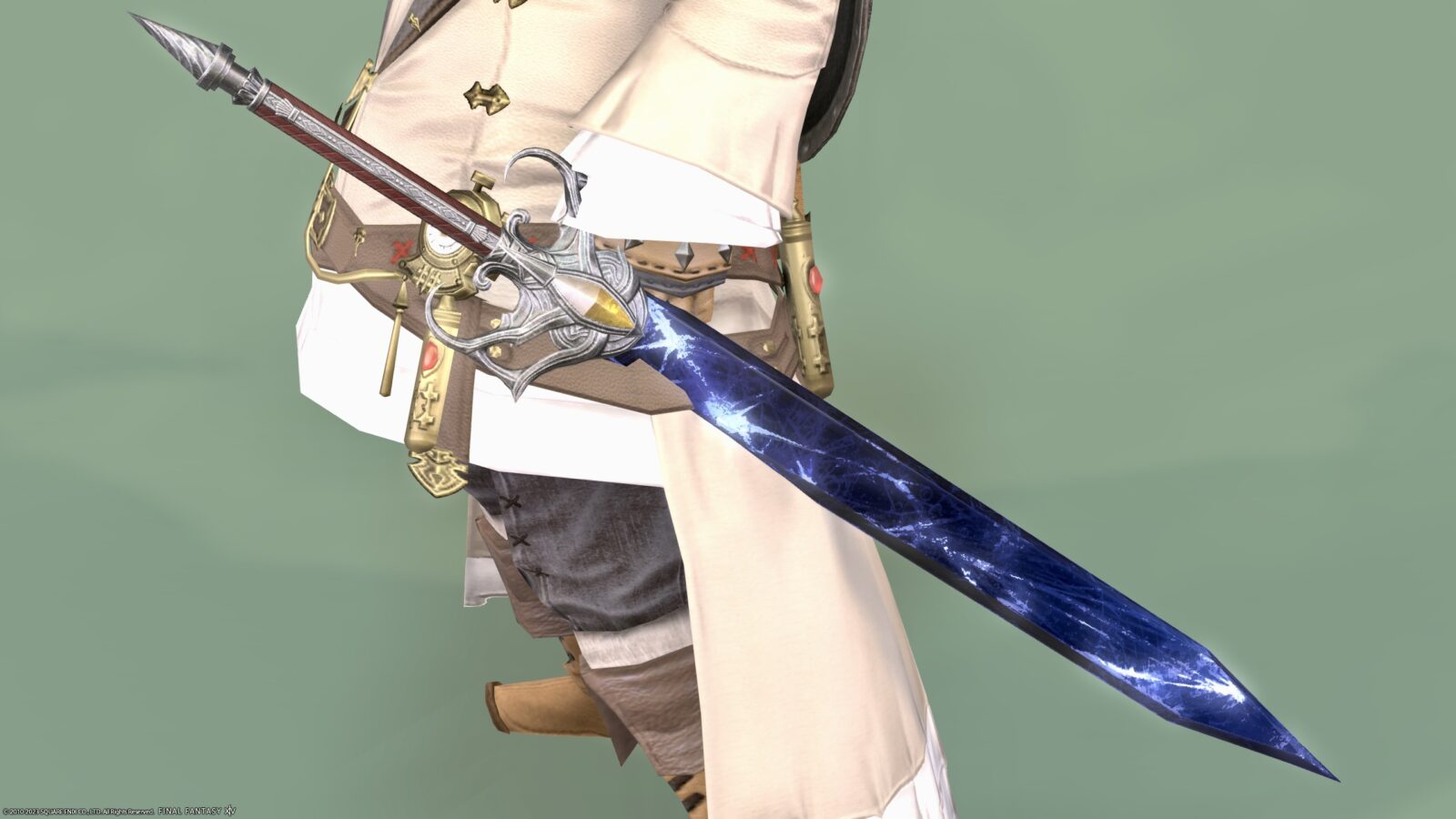 And when you set it up, it lights up!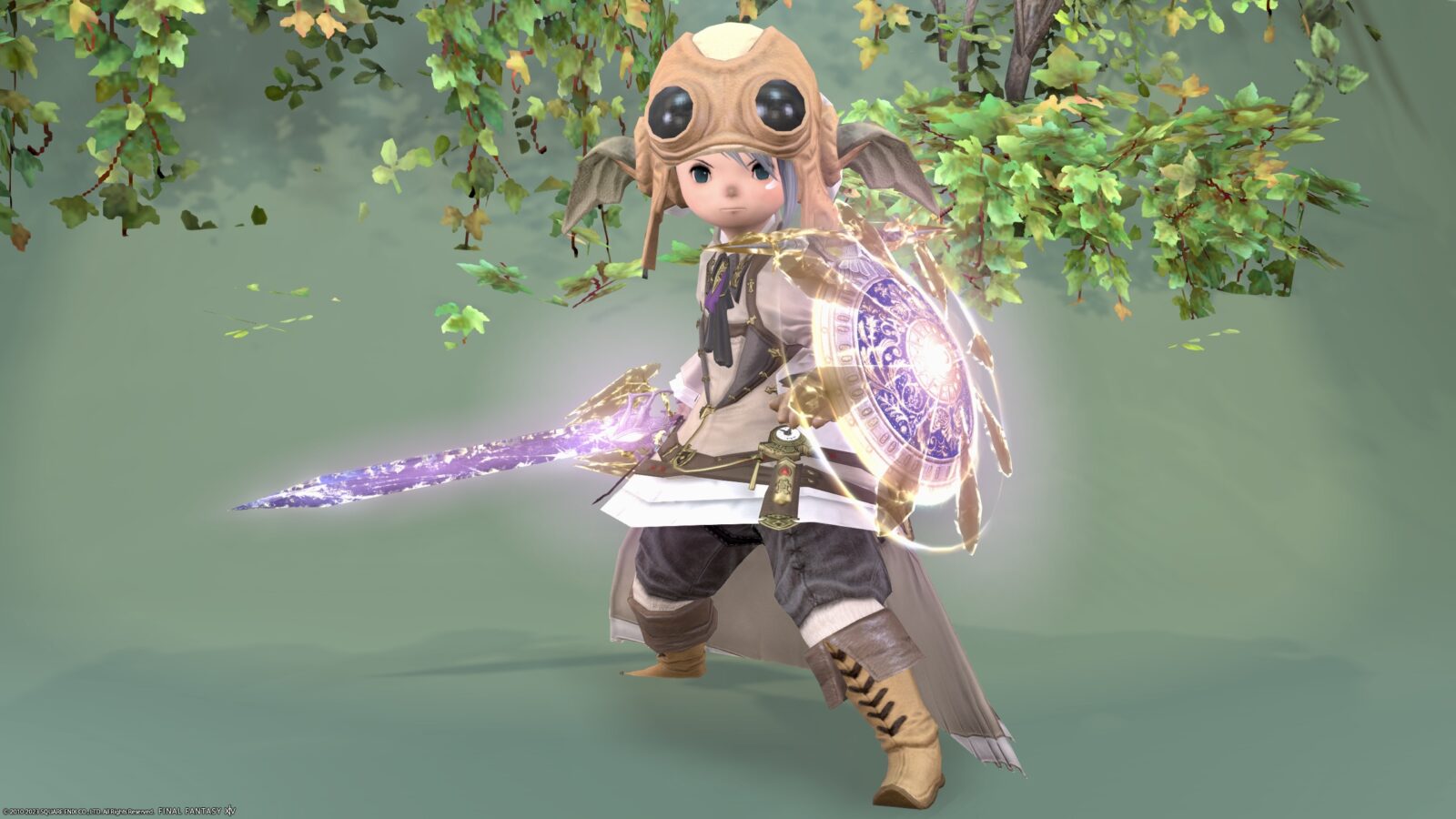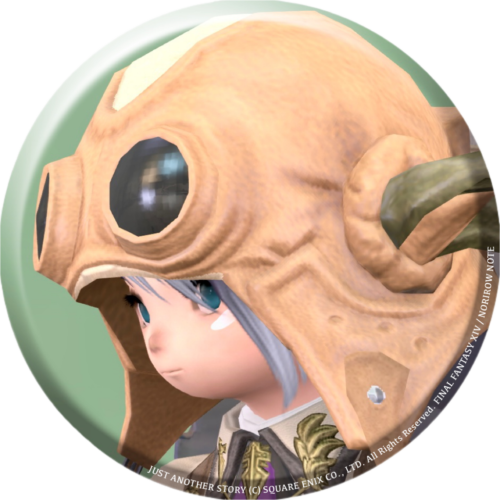 norirow
Oh, it's a petal-like effect peculiar to resistance weapons ♪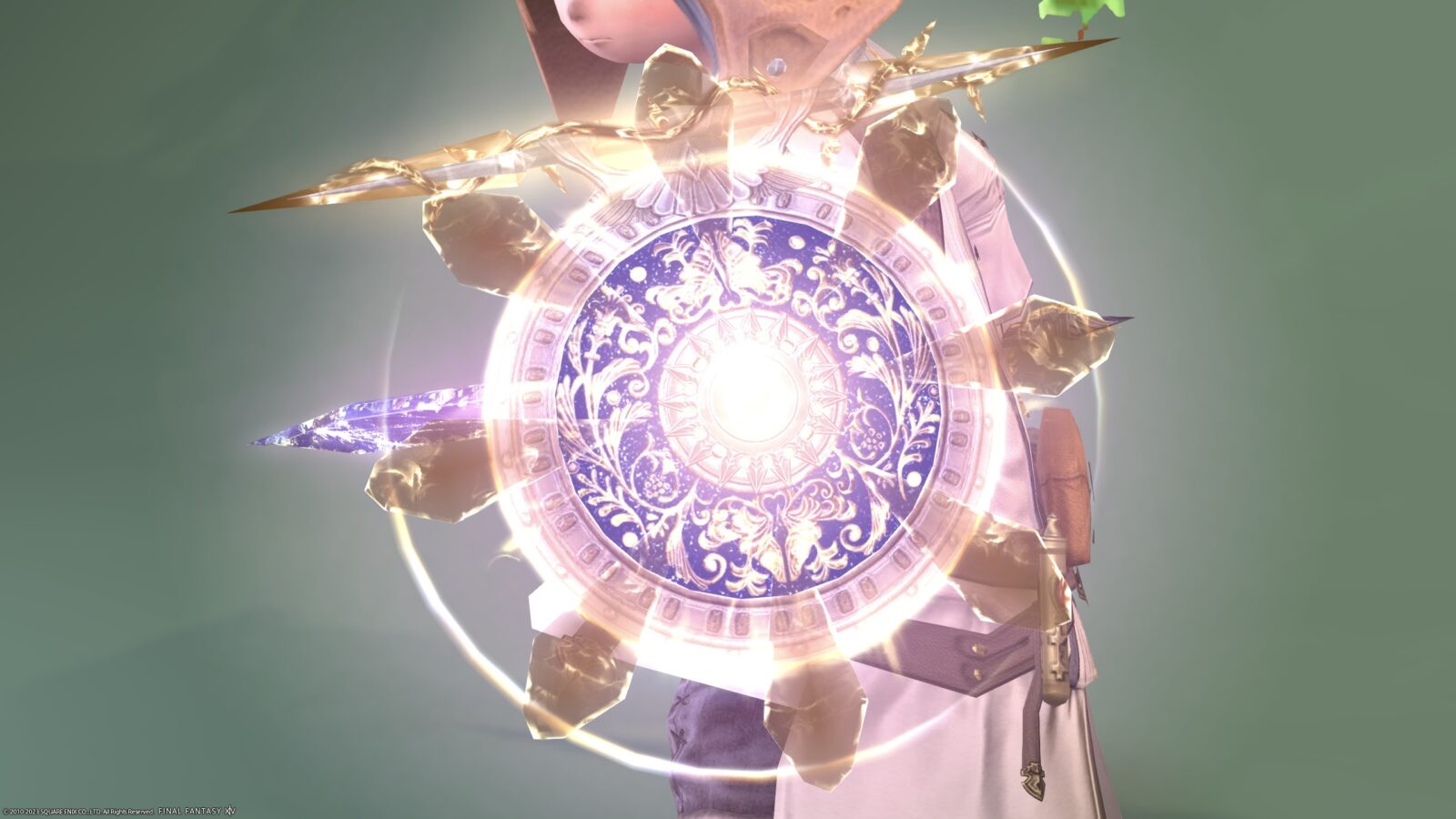 The pattern on the shield glows blue, and petal-like effects radiate from the center, creating a rather flashy image.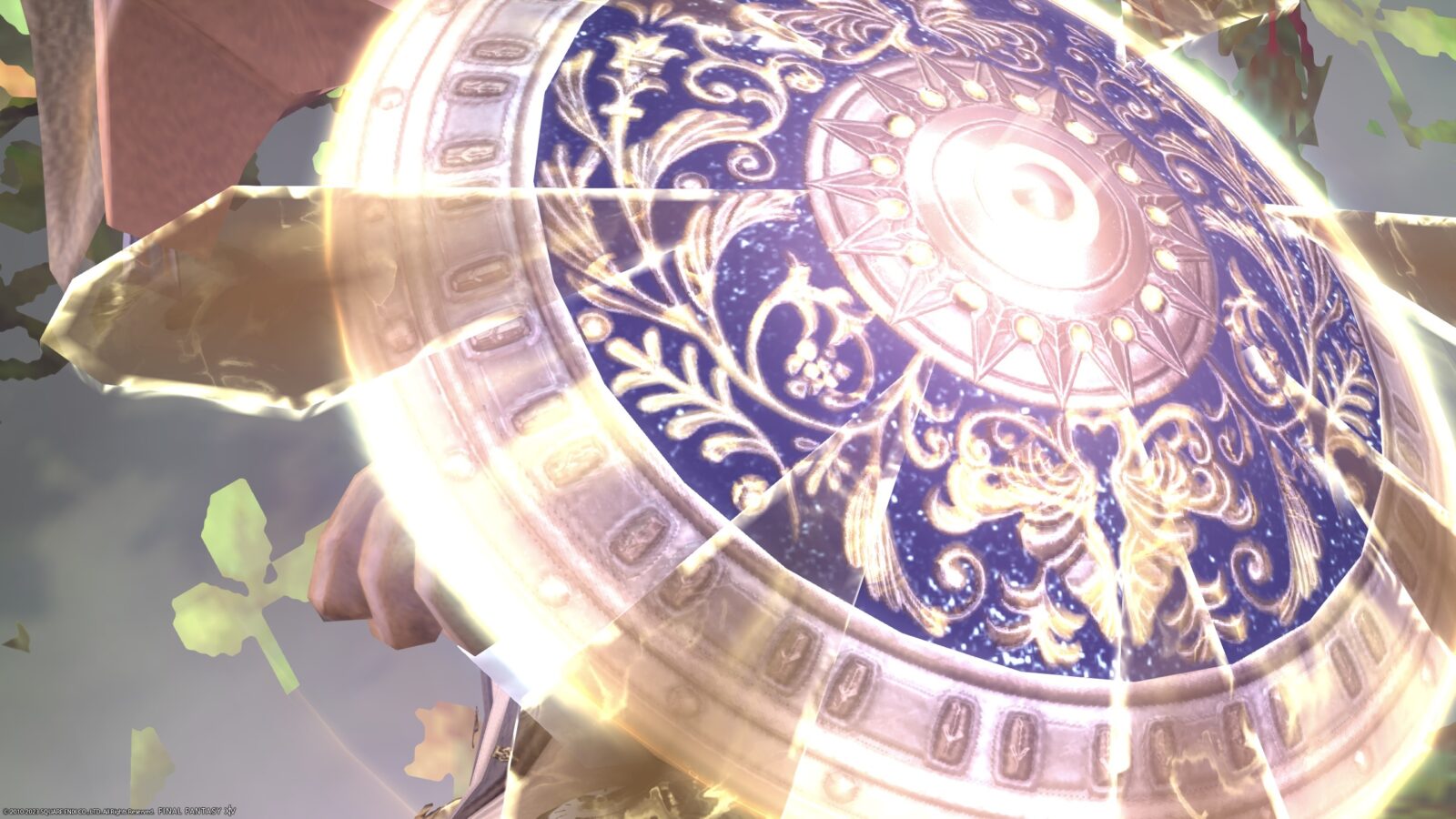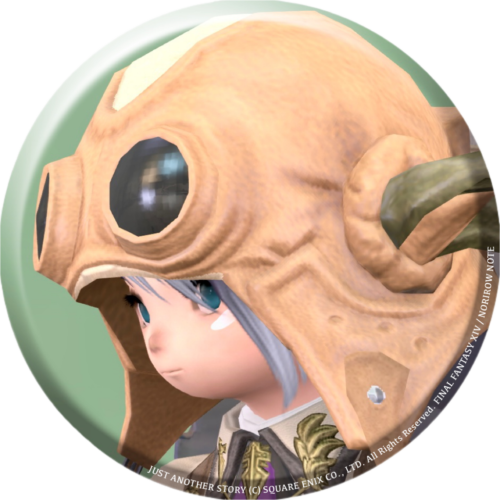 norirow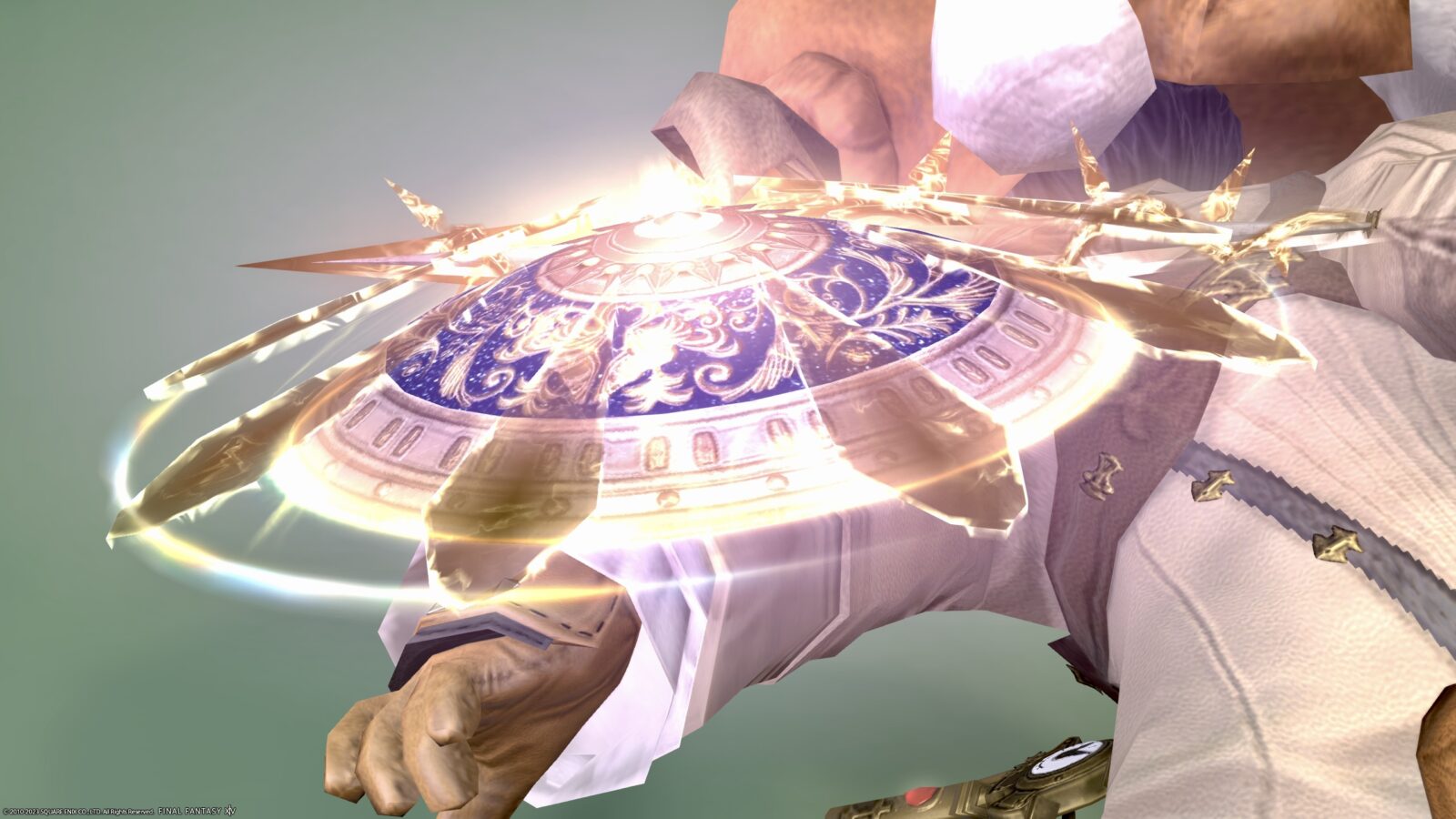 If you look closely, the ivy of light is wrapped around the needle-like part at the top.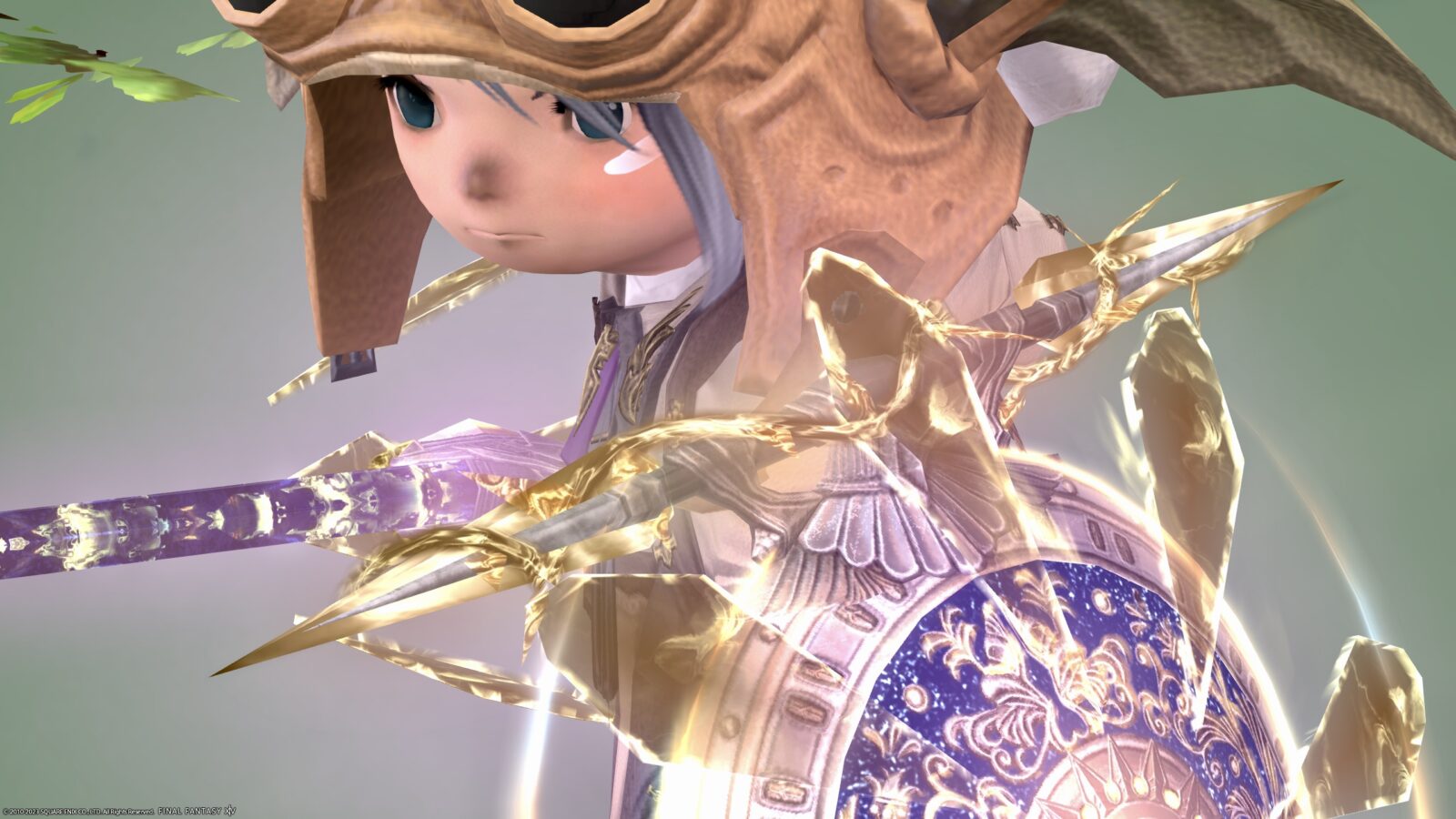 The sword is also wrapped in light and mysterious.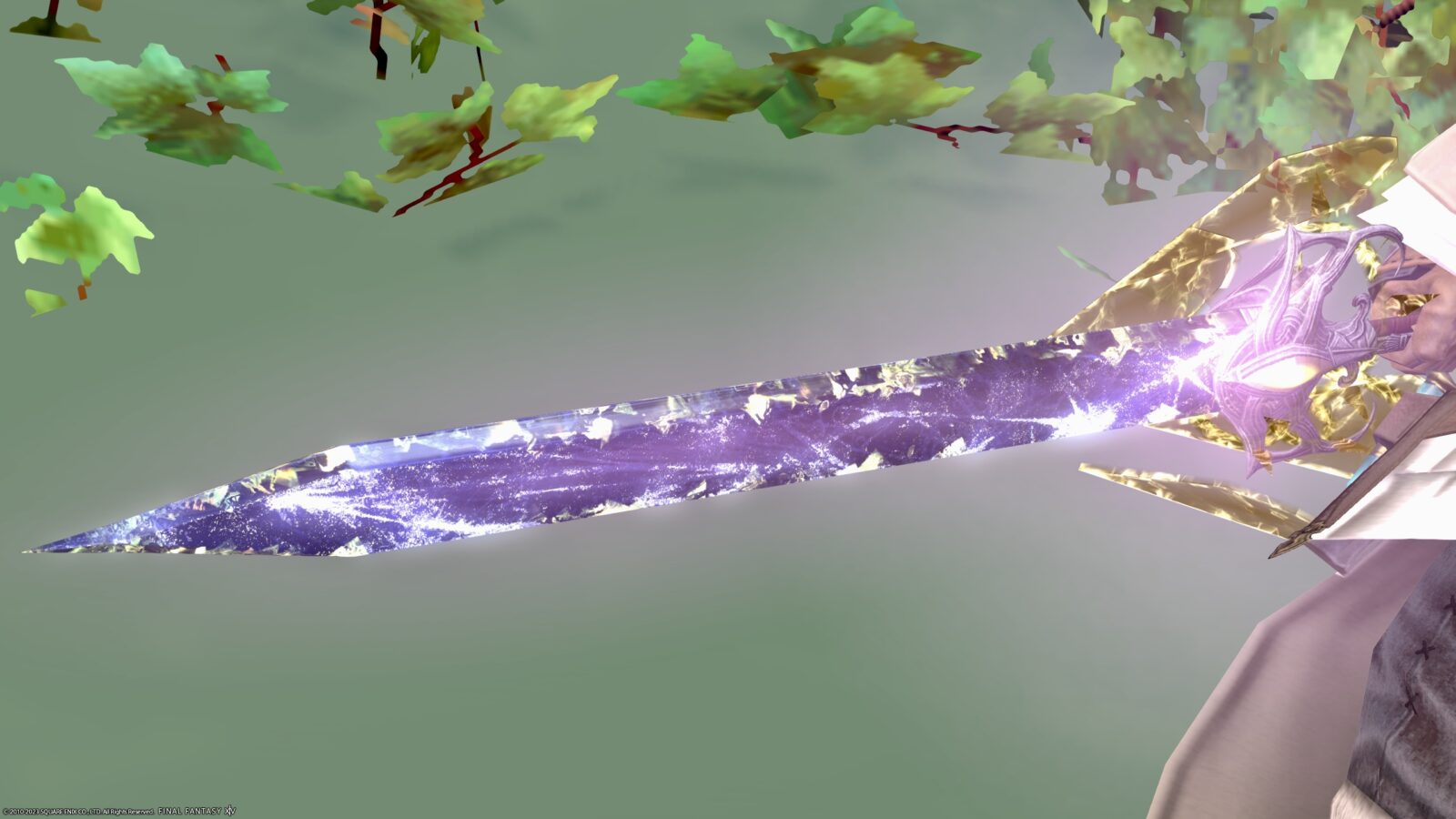 The lapis lazuli sword shines brightly and is very beautiful.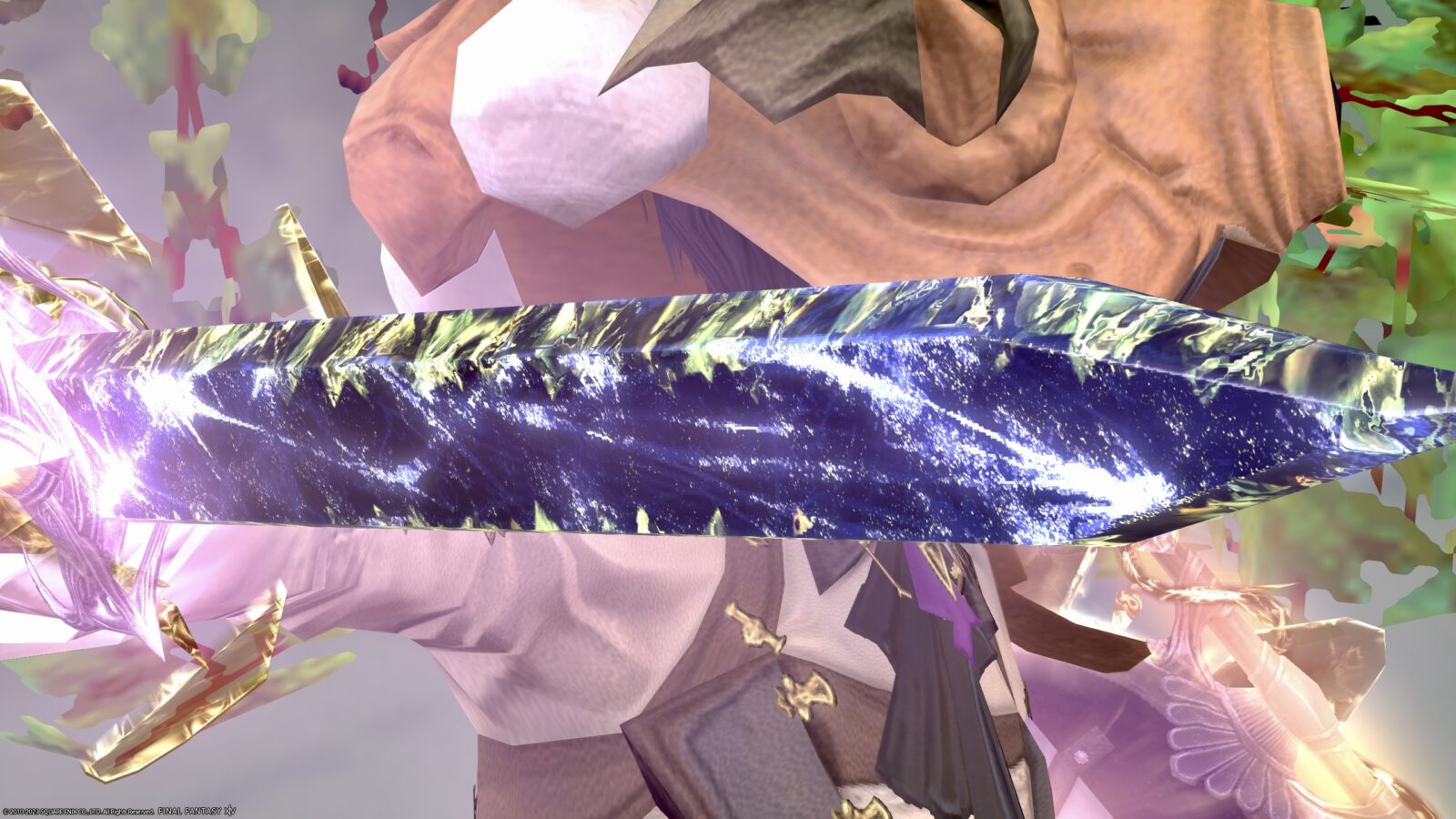 The hand guard has a petal effect, and the handle is wrapped in ivy, which makes it a little cute.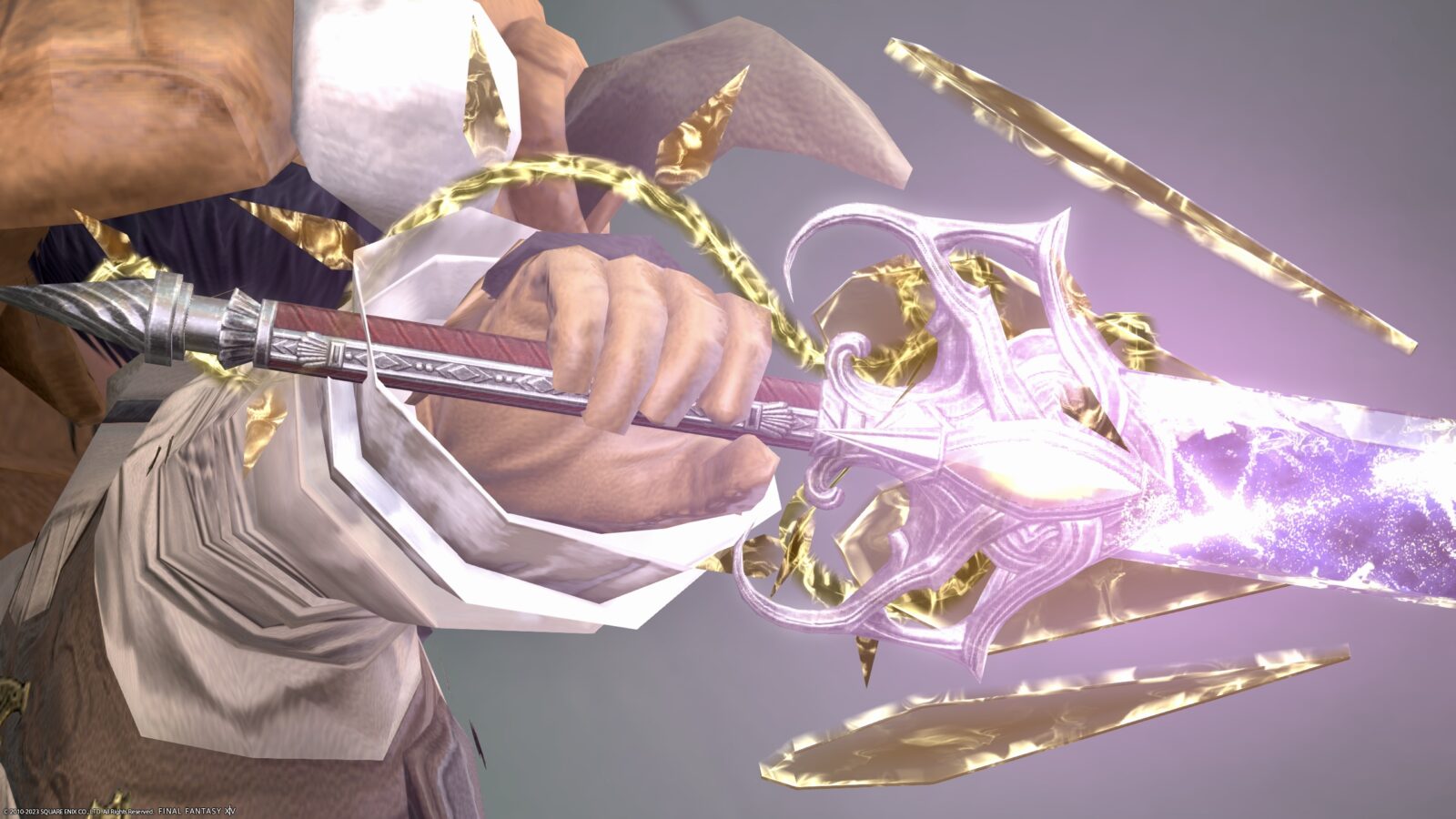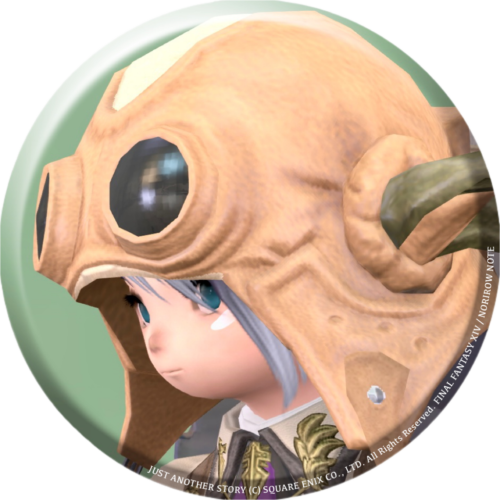 norirow
By the way, this shield looks like Gyan.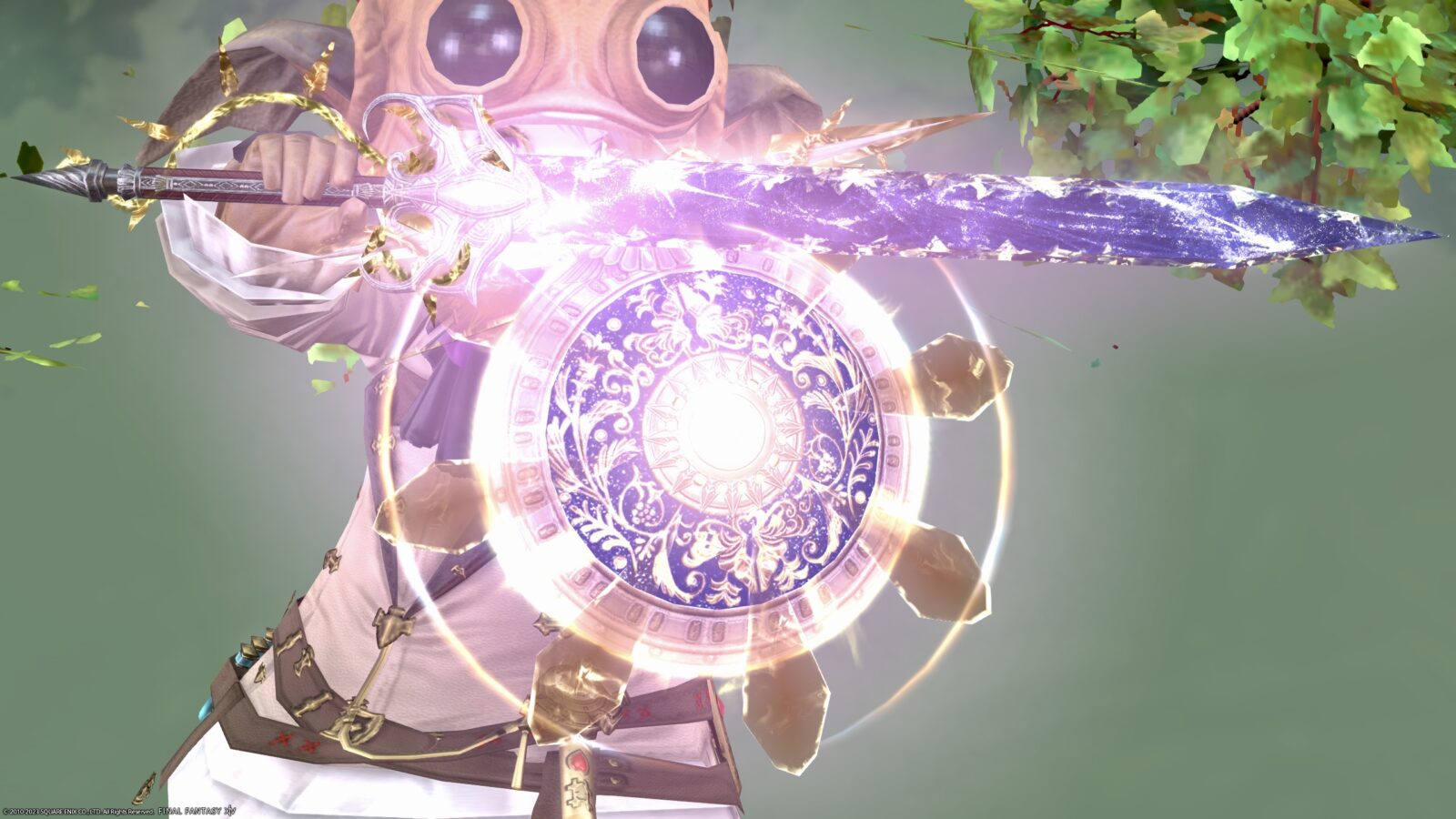 Eh, what is Gyan? Is it another Gundam story…?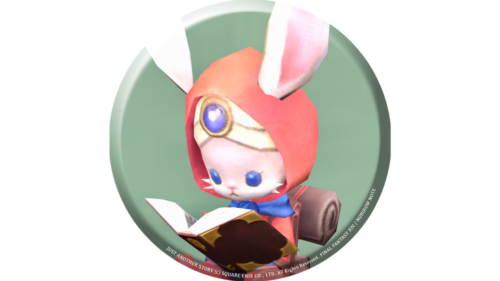 namingway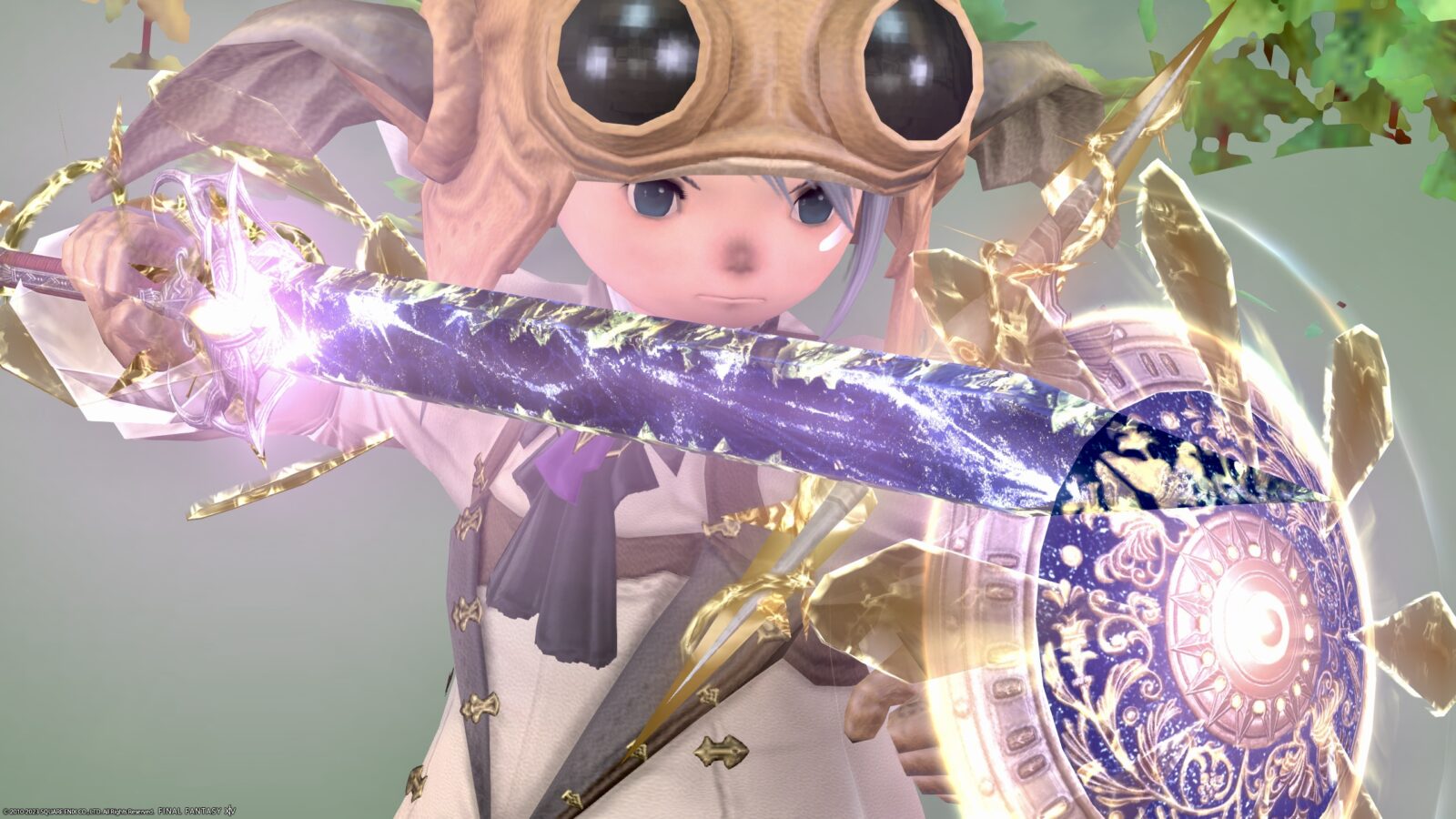 Dyeing Patterns
Both the sword and the shield are dyed, but when it's shining, you may only be able to see the change in color of the sword.
Original Color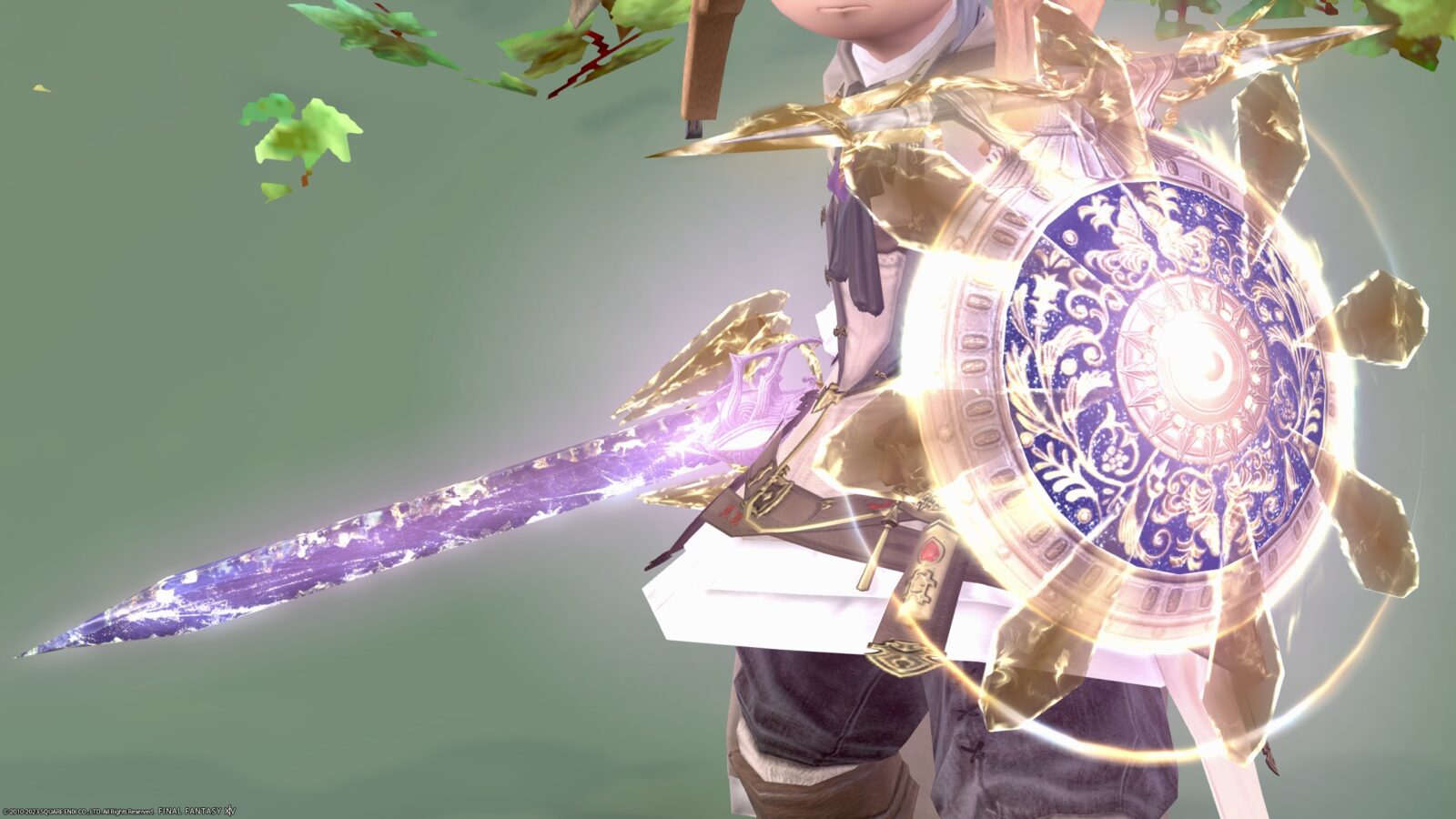 Snow White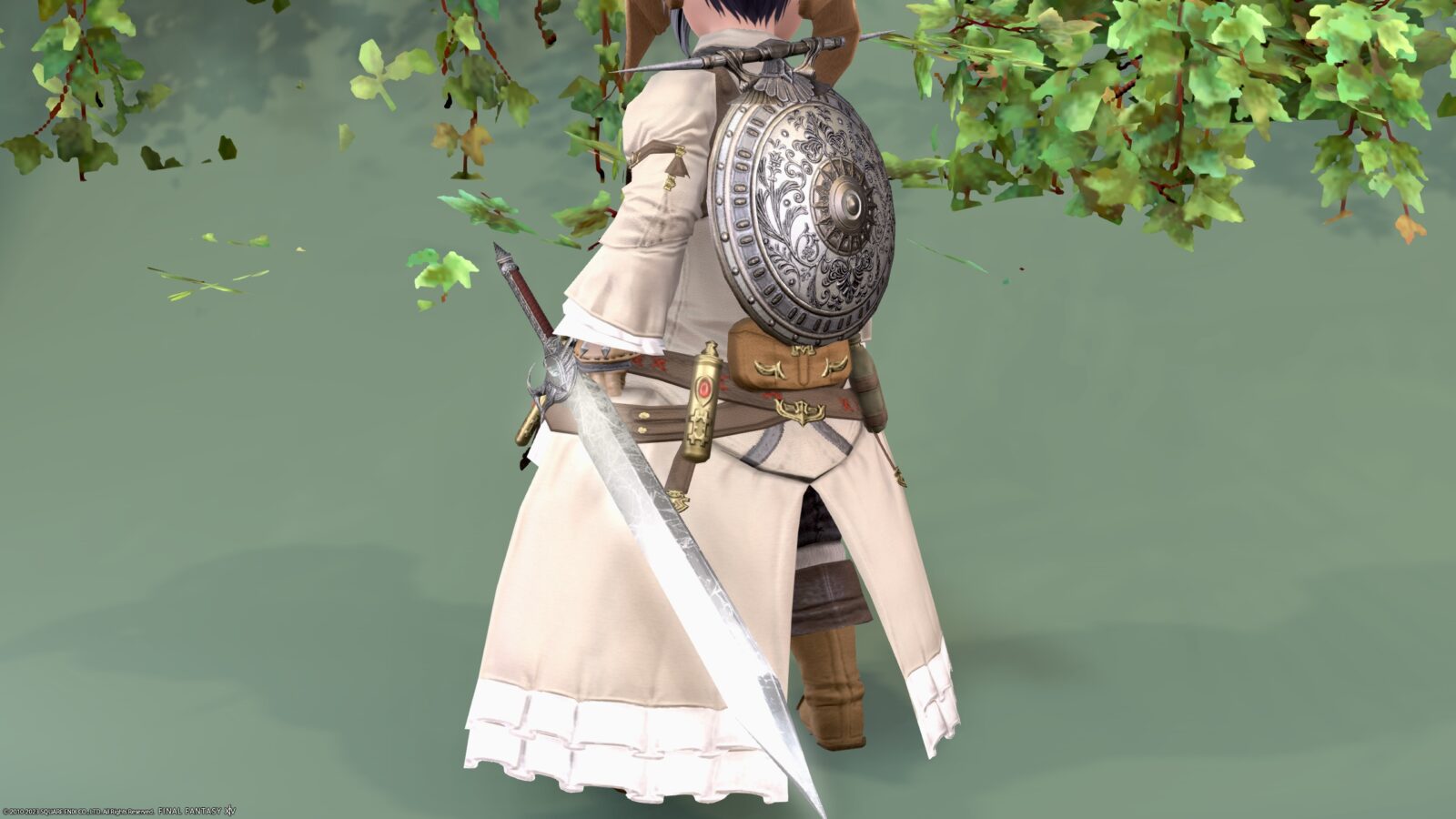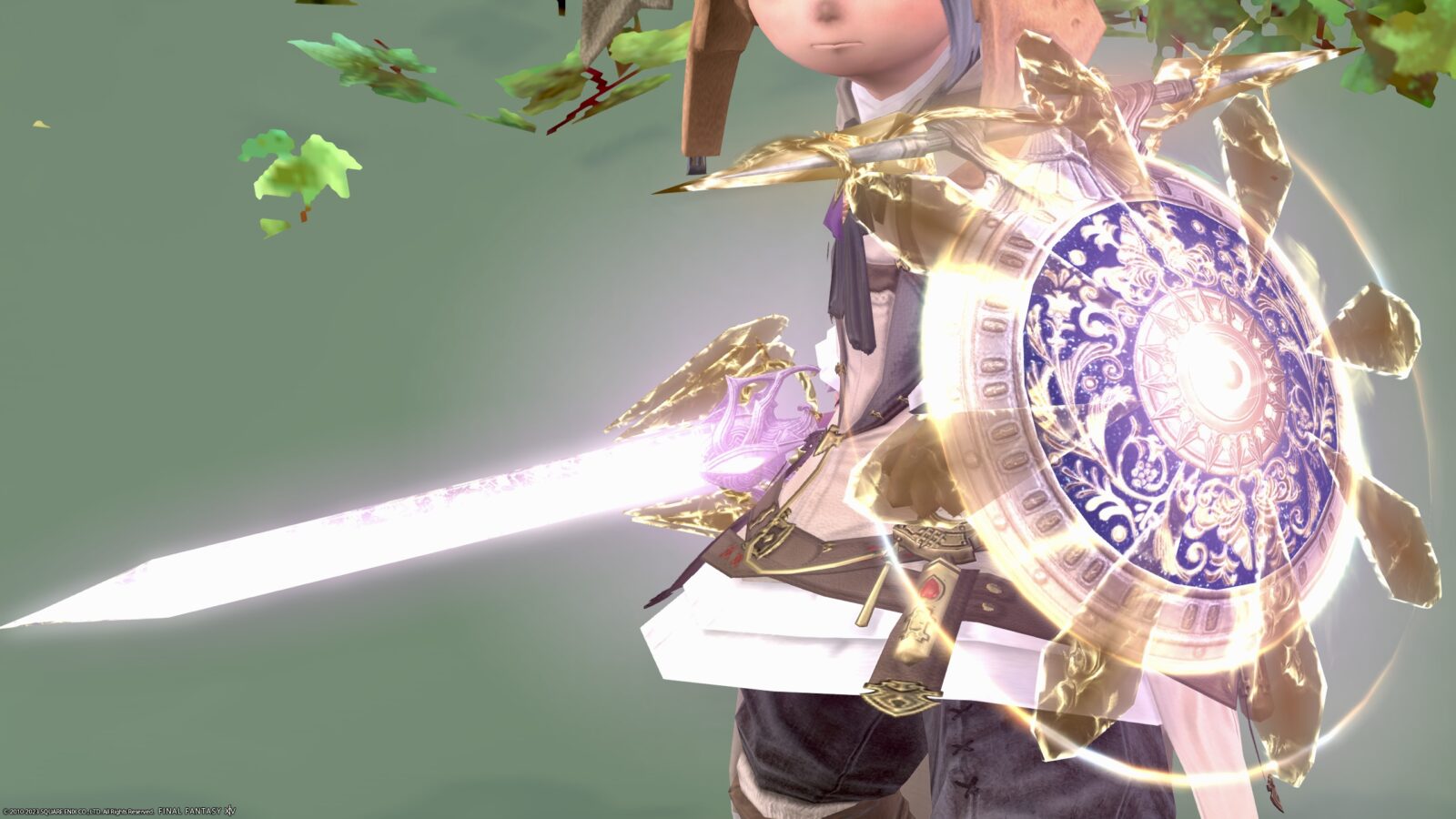 Dalamud Red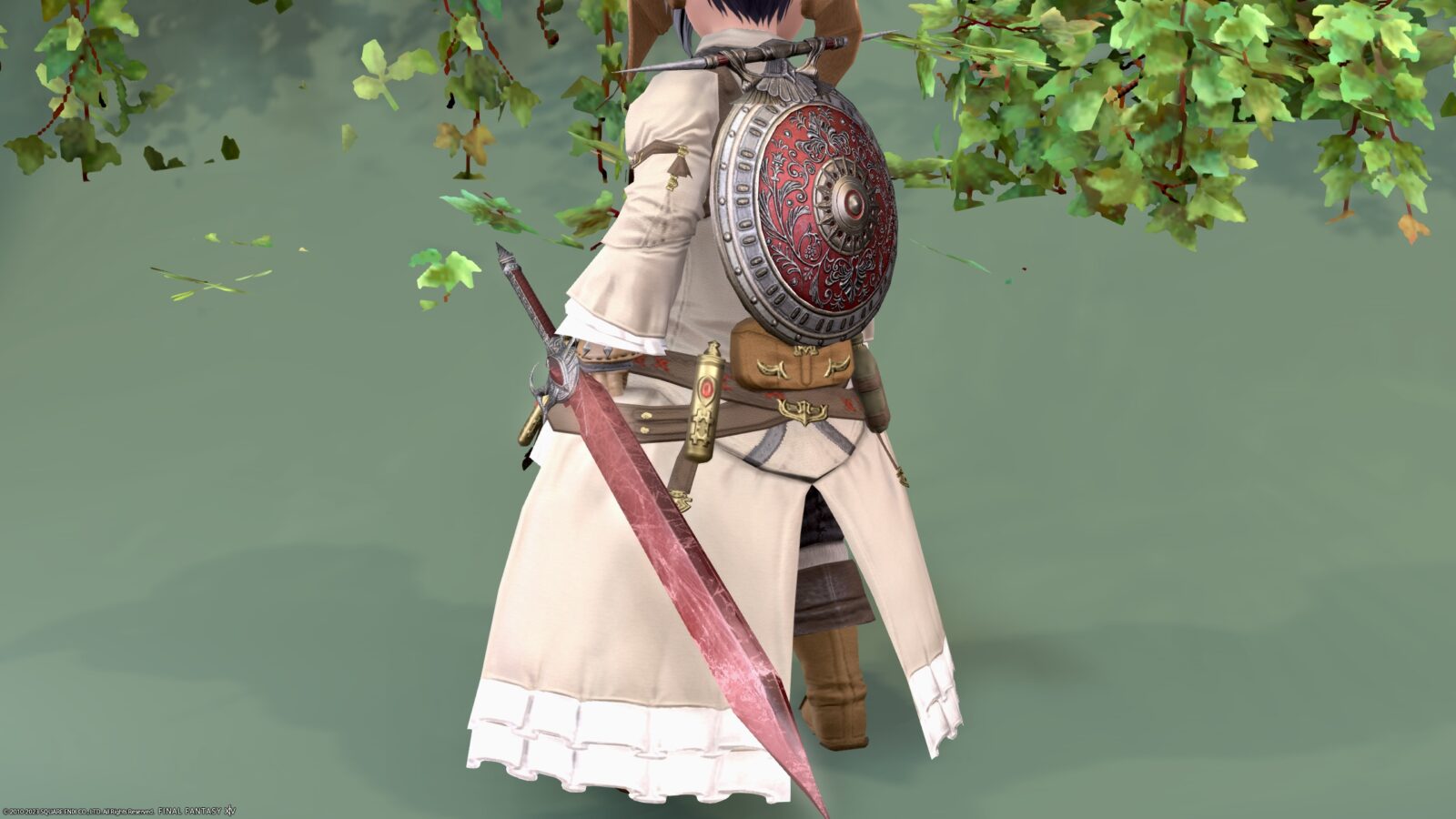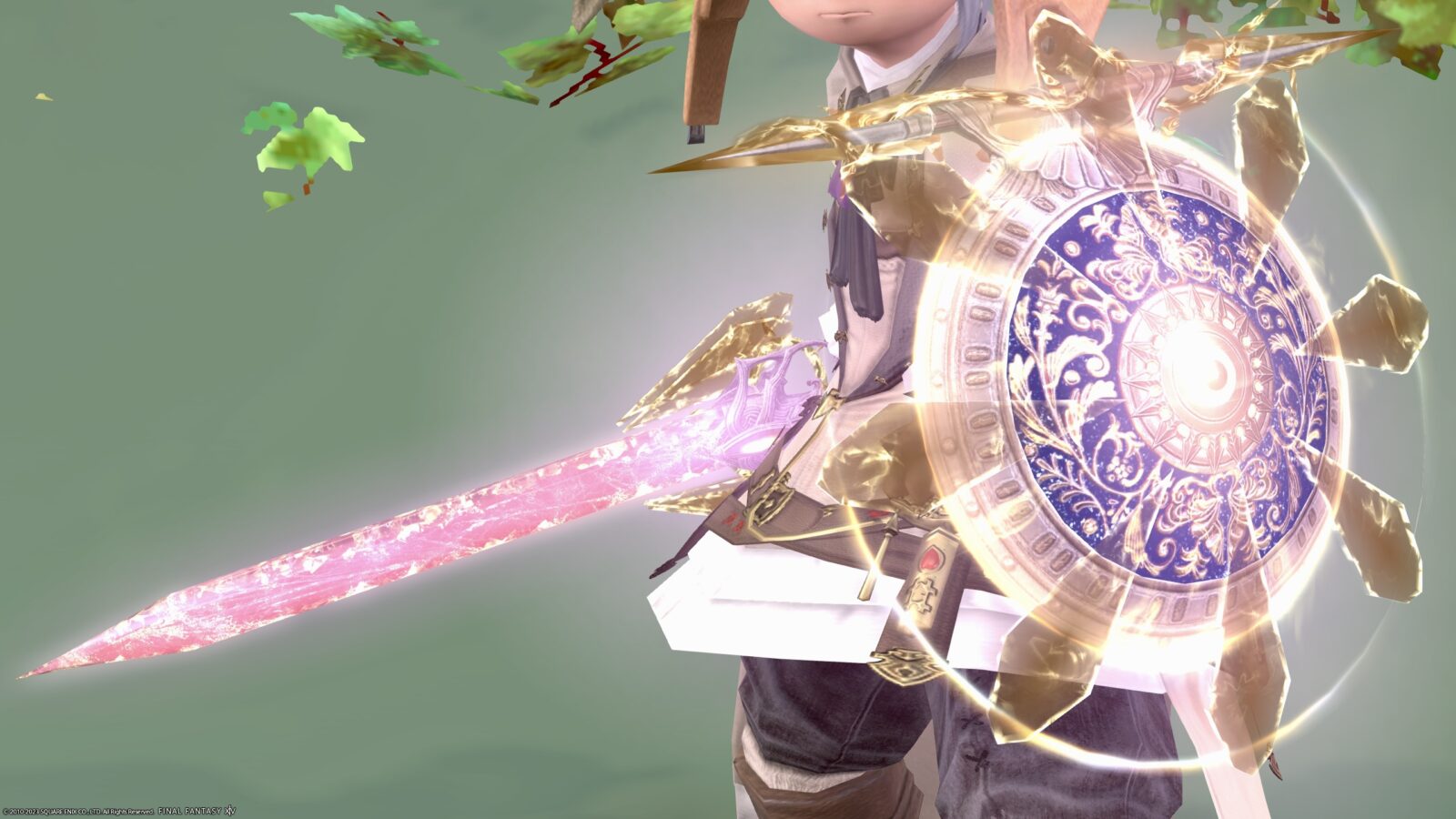 Honey Yellow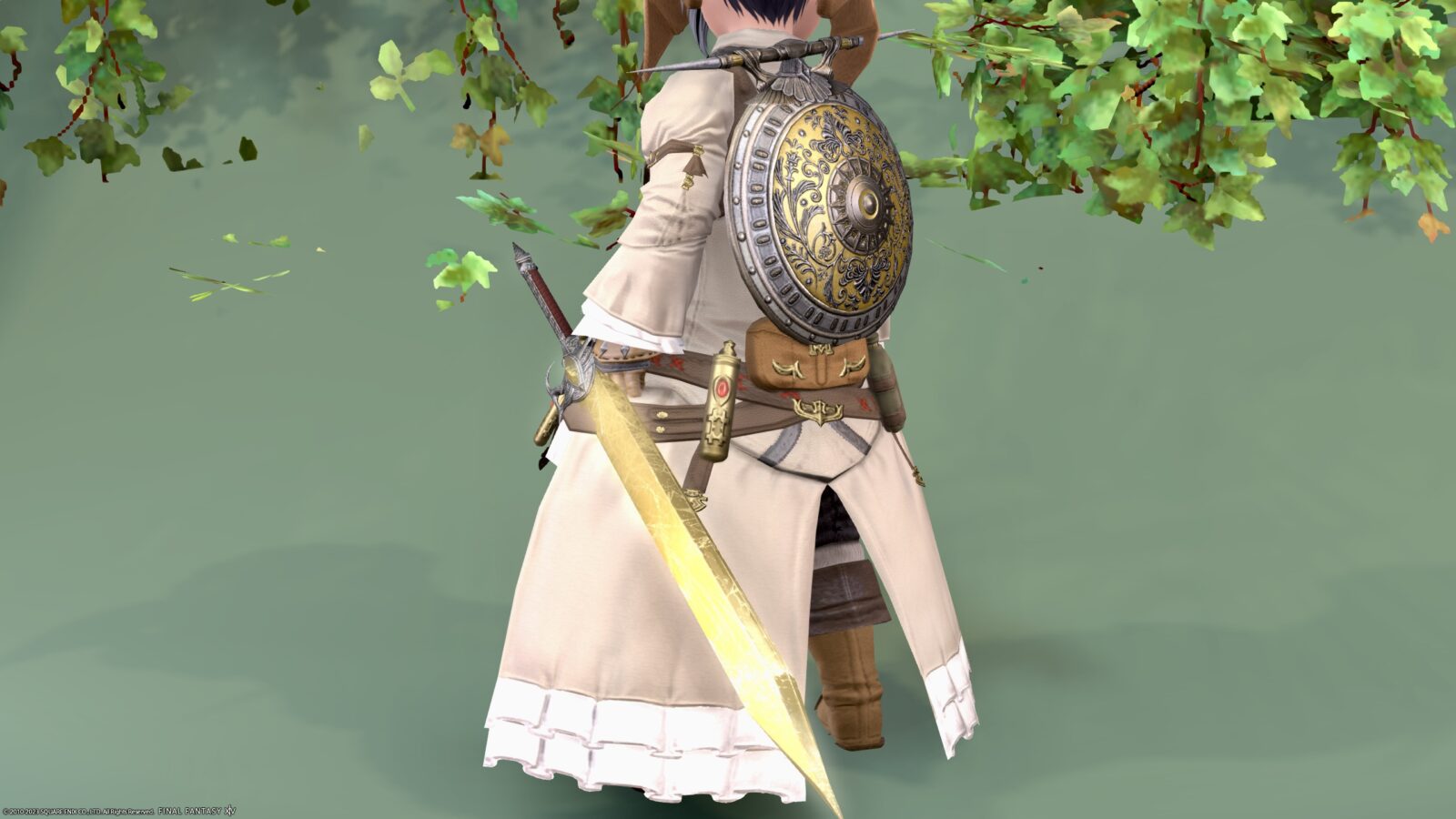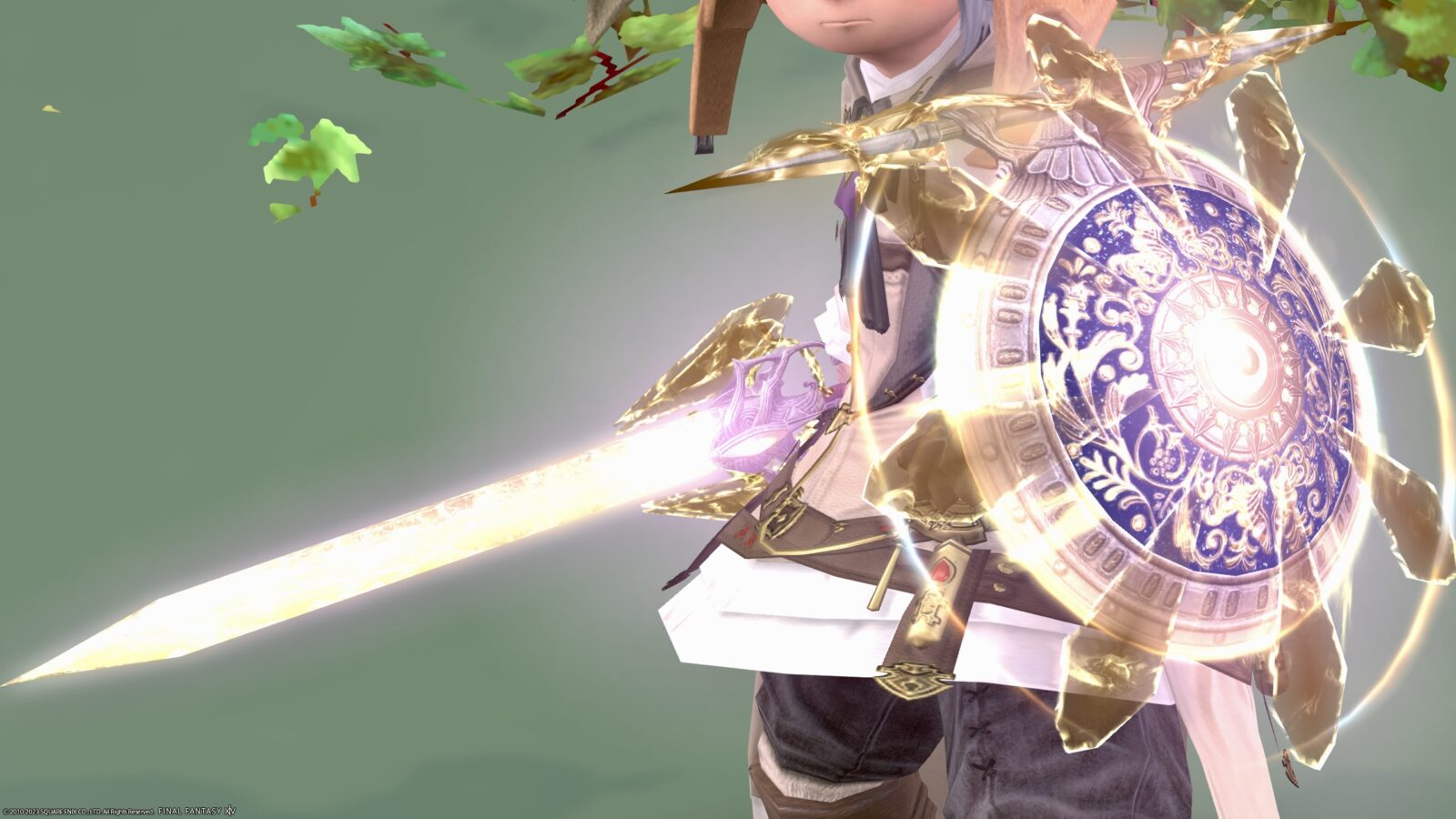 Celeste Green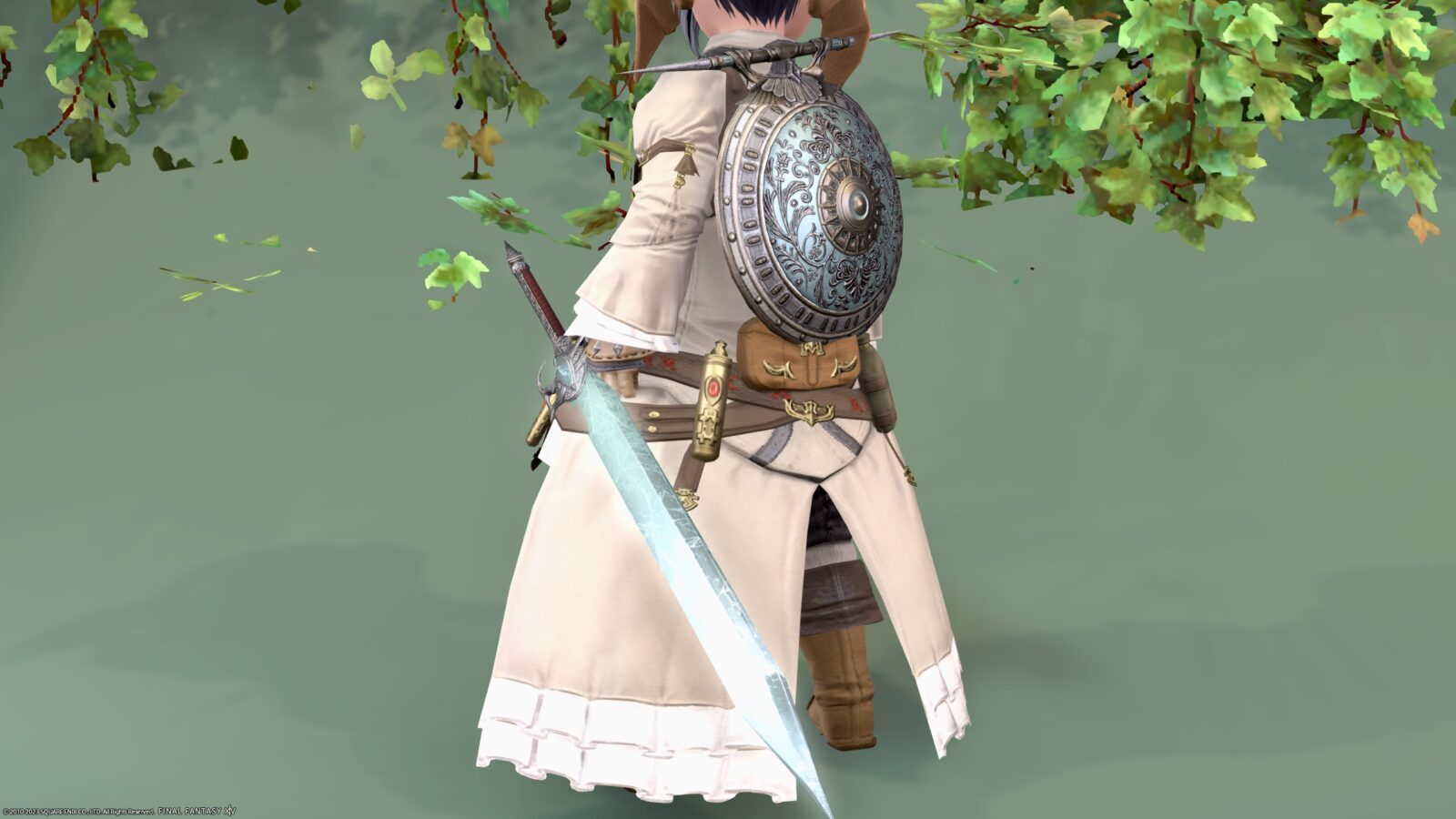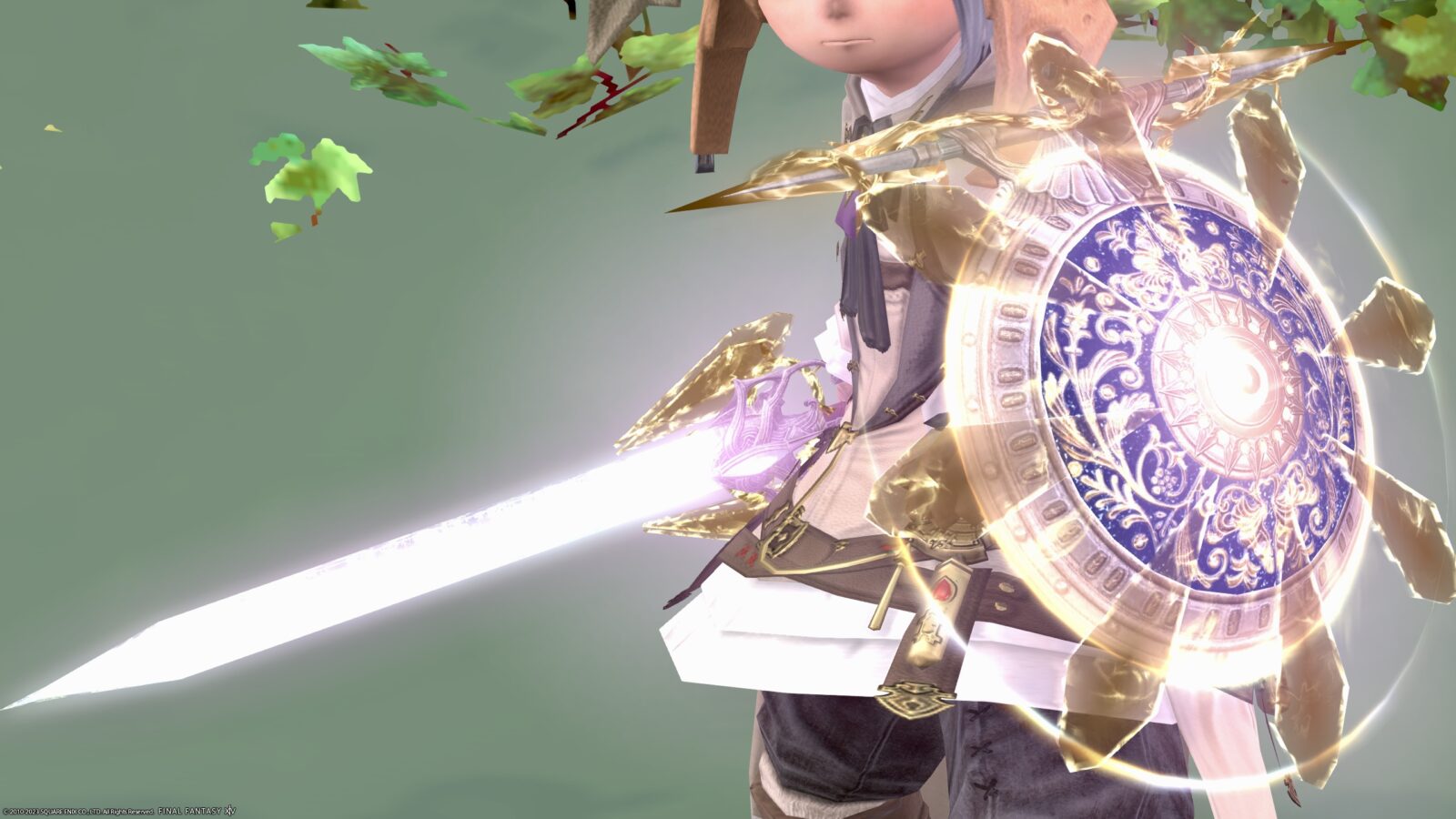 Incidentally, if you advance the resistance weapon to this final stage, you will also be able to obtain a version that does not glow.
Non-glowing version
The non-luminous version is called the sword "Matte Replica Blade's Honor" & shield "Matte Replica Blade's Fortitude".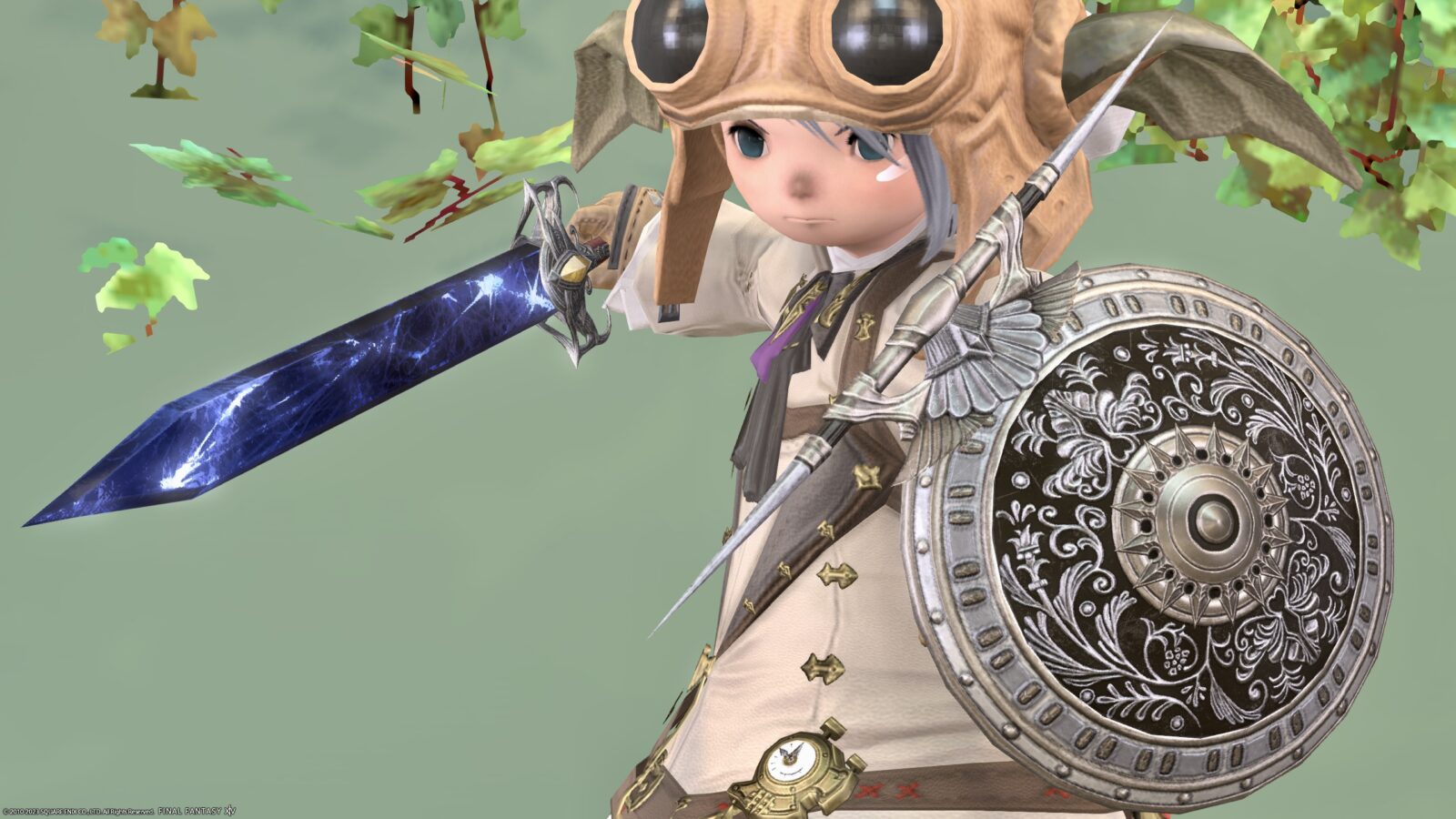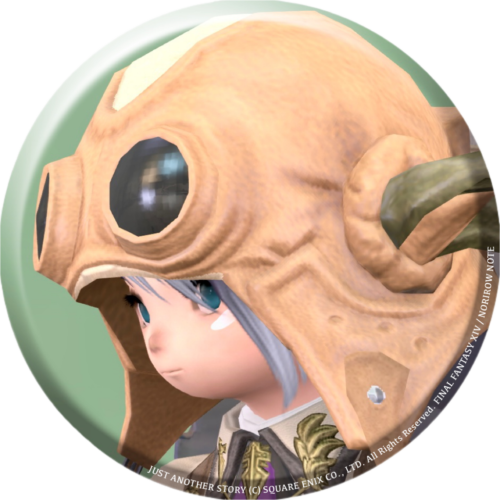 norirow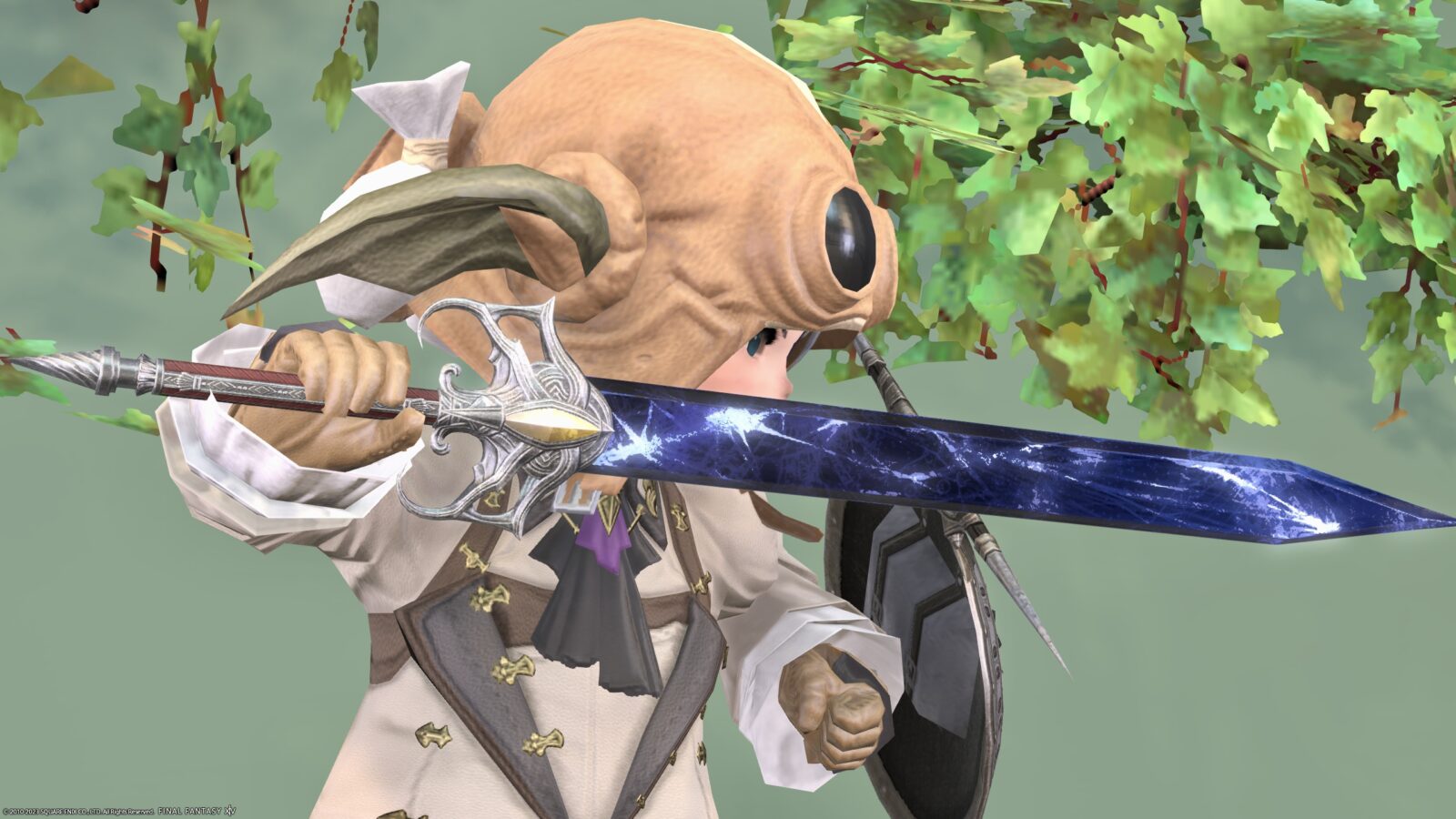 The lapis lazuli style is beautiful.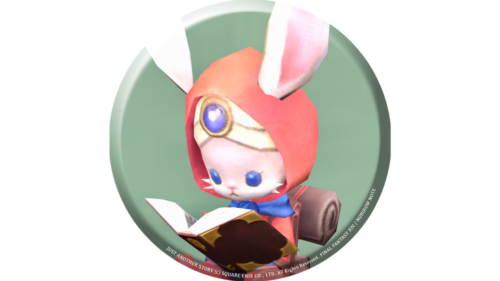 namingway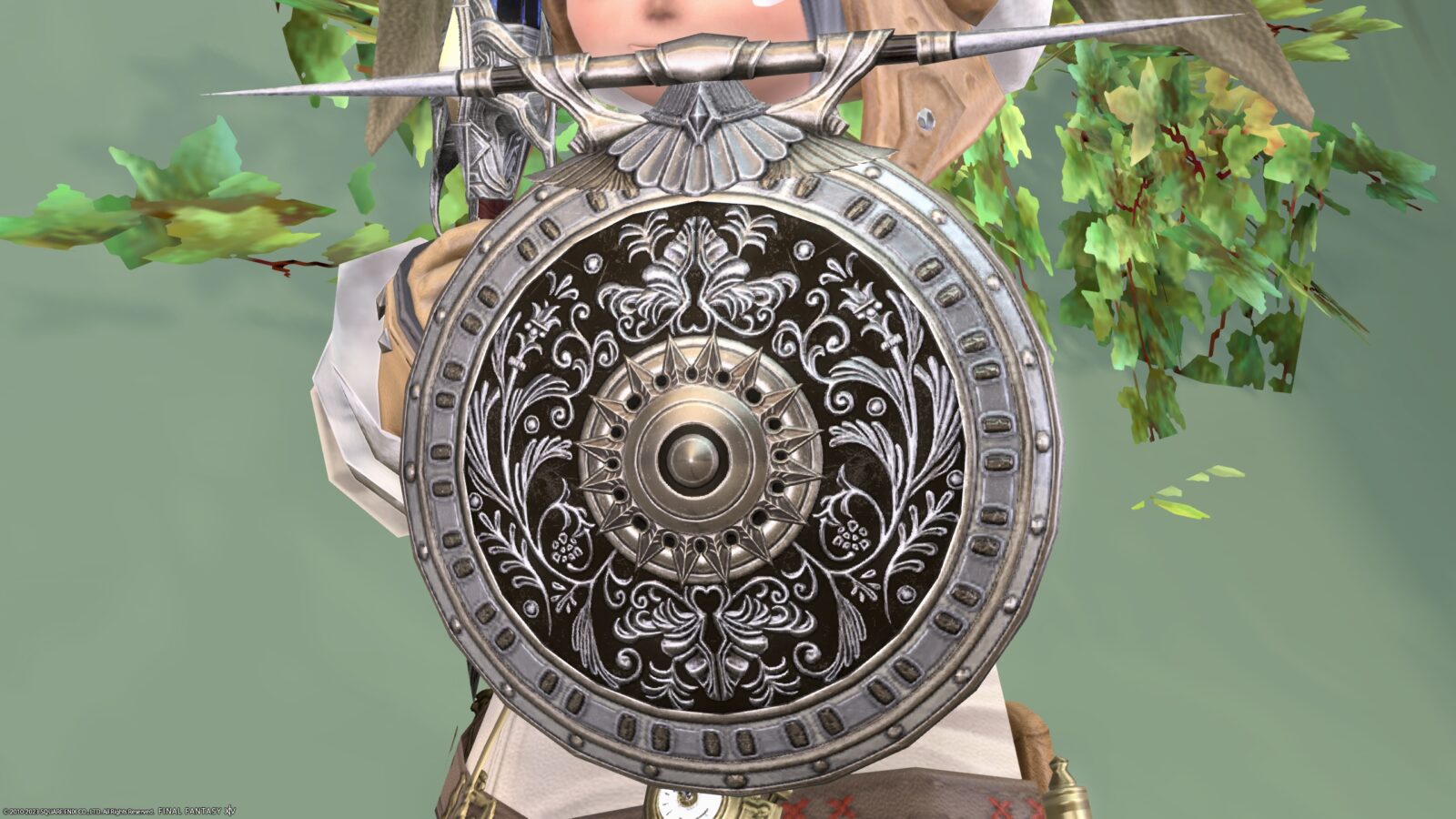 Also, the name of the sword "Honor" and the name of the shield "Fortitude" are both good names.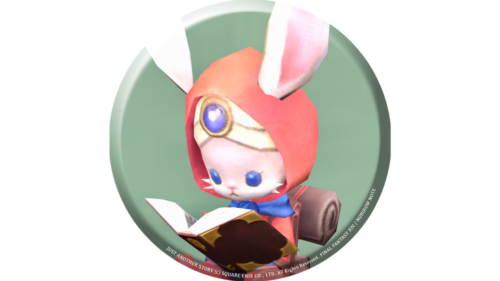 namingway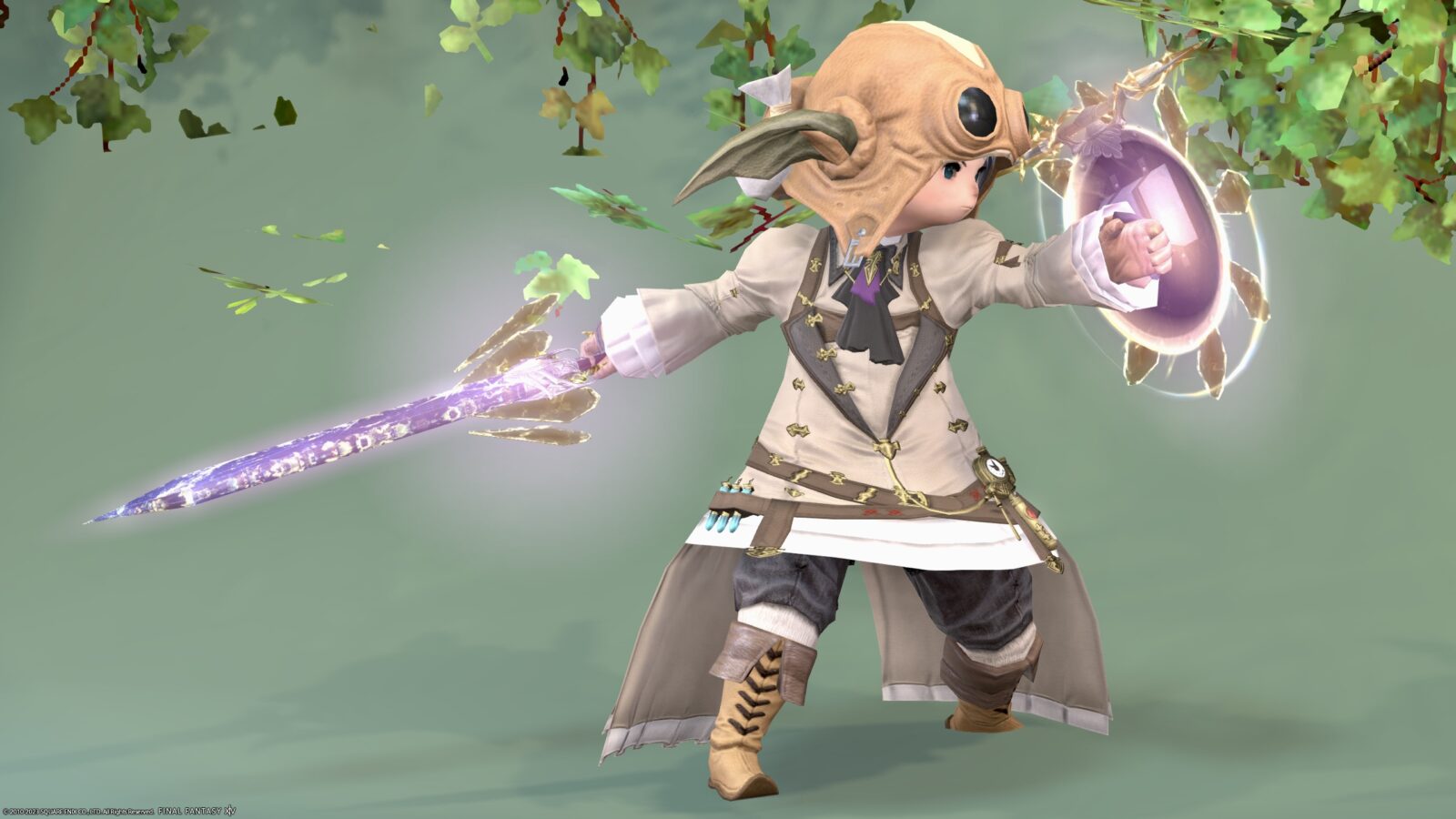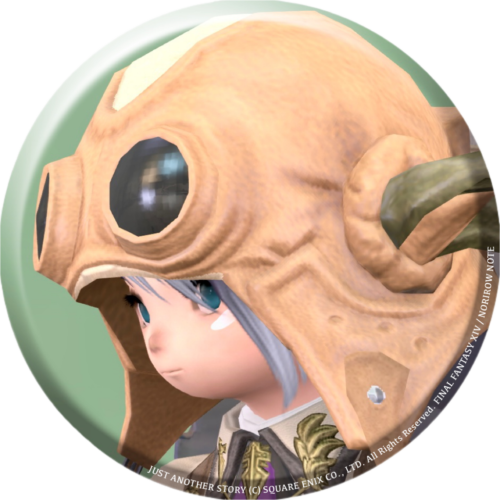 norirow
It's a strong-looking name that makes you feel a resistance-like mental spirit!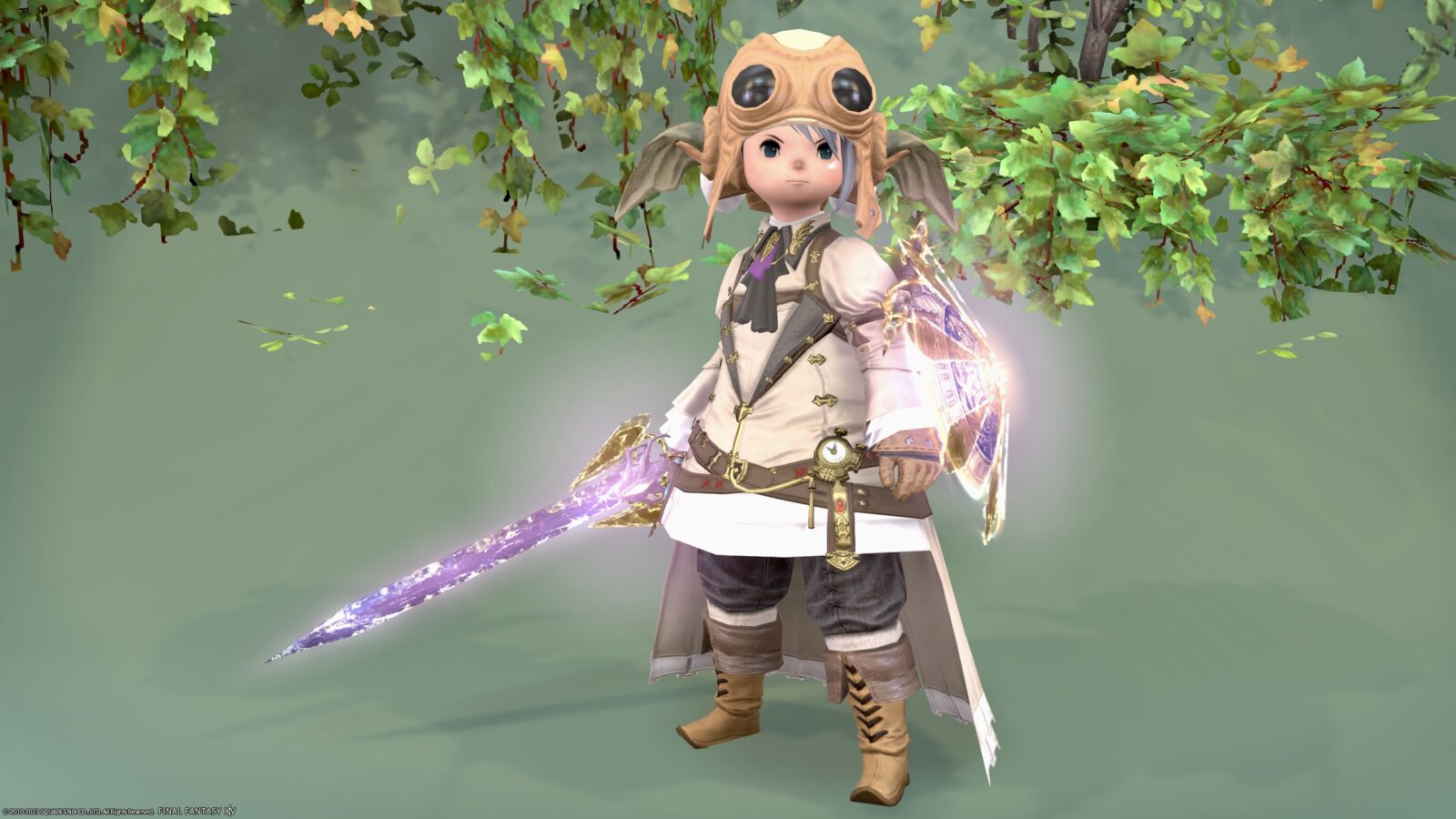 ▼
▼ The glow was recorded on video!
So, that's it for the final stages of Paladin's Resistance Weapon "Blade's Honor" & "Blade's Fortitude".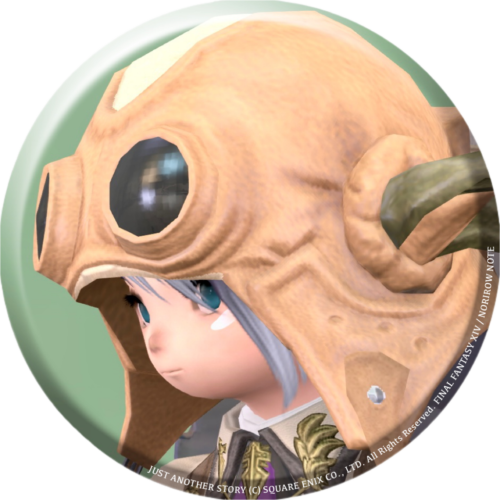 norirow
Yay! The paladin's resistance weapon is now complete♪
♦♦♦
How to make a resistance weapon
Related records
RW final form of other jobs