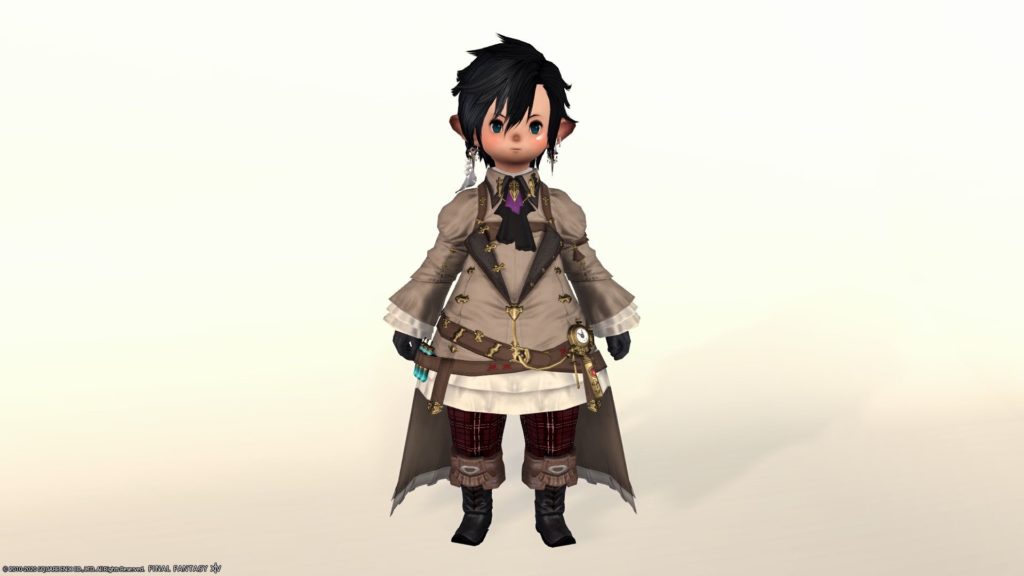 "Replica Sky Pirate's Coat of Casting" This is my favorite clothes.
This is a replica version of "Sky Pirate's Coat of Casting," which can be worn not only by casters but by all jobs.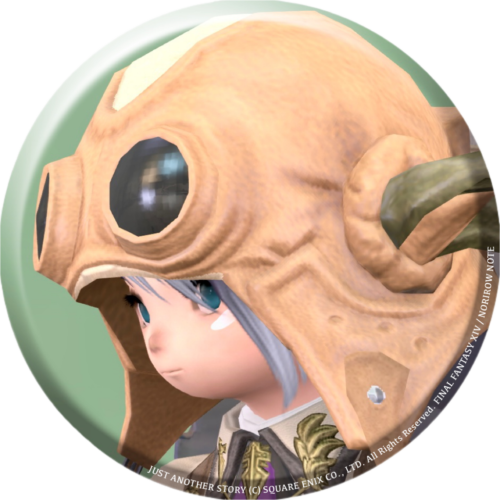 norirow
I'm happy that I can wear all jobs ✨Moreover, it is an excellent item that can be worn from level 1.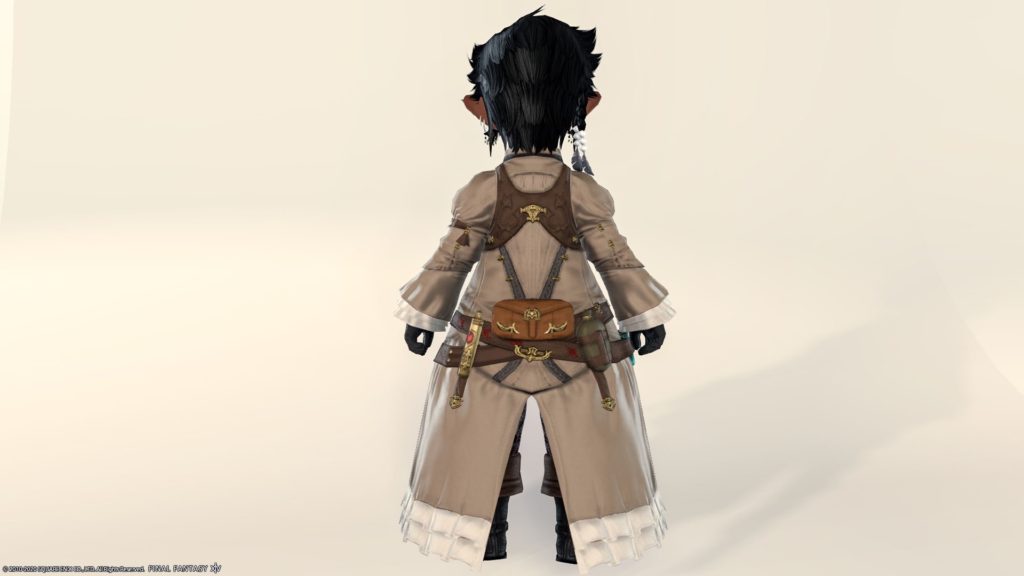 Originally, there was also a different color of "Sky Pirate's Coat of Healing," but I couldn't wear it because I wasn't a Magical Ranged DPS or HEALER either way, so I was always envious. ..
However, I was delighted to be able to make this replica version with the material of "Skysteel" that appeared with the "ISHGARDIAN RESTORATION" event.
So you can buy it on the market board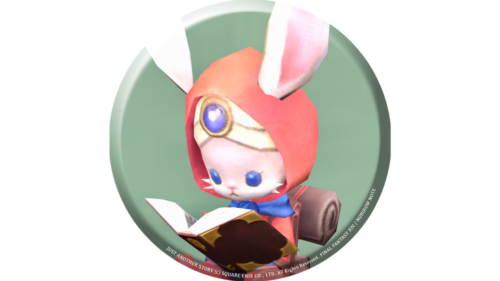 namingway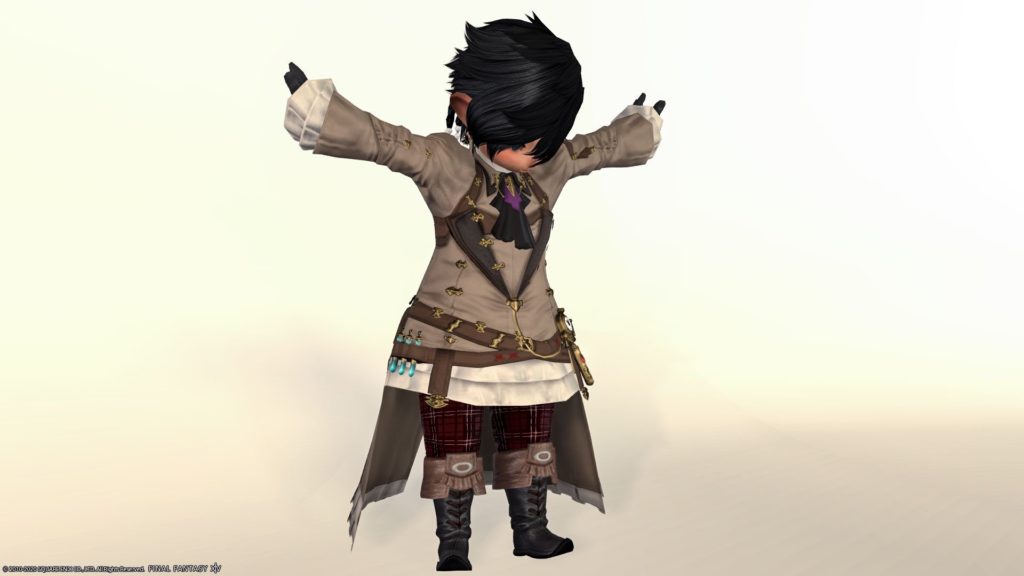 I've been playing TANK all the time, so I was lonely because I couldn't wear such fashionable light clothing. I've always longed for clothes like this.
The details of this dress are very elaborate. And this dress has various decorations.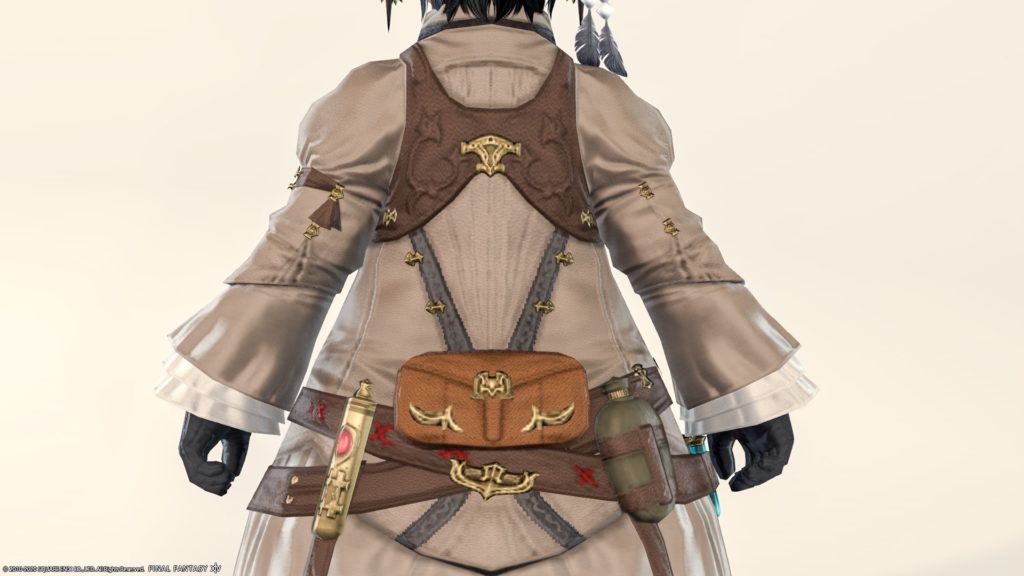 If you're wearing this dress, it looks like a pouch, a water bottle? ,flask? , Pocket watch? You can carry various things with you.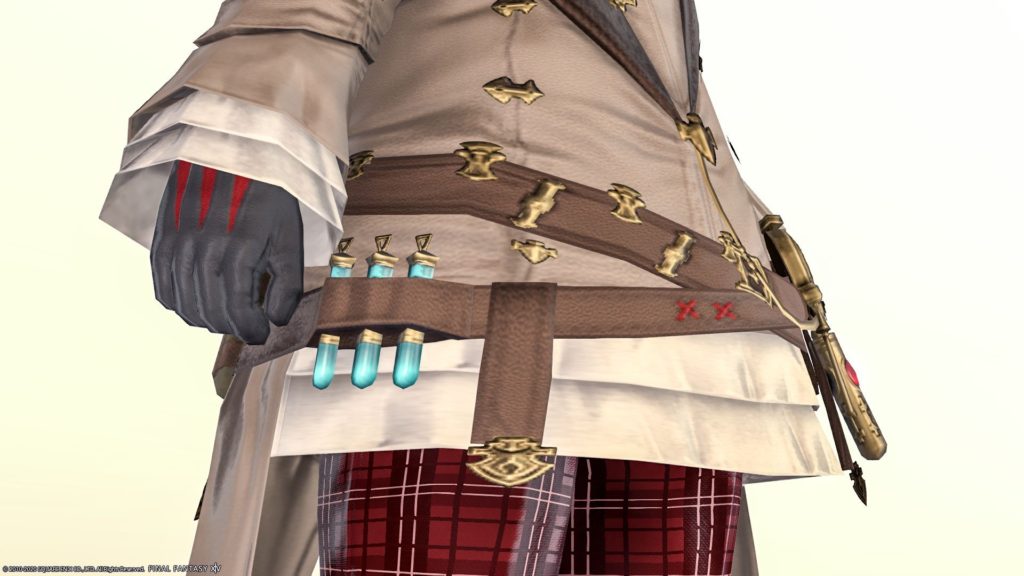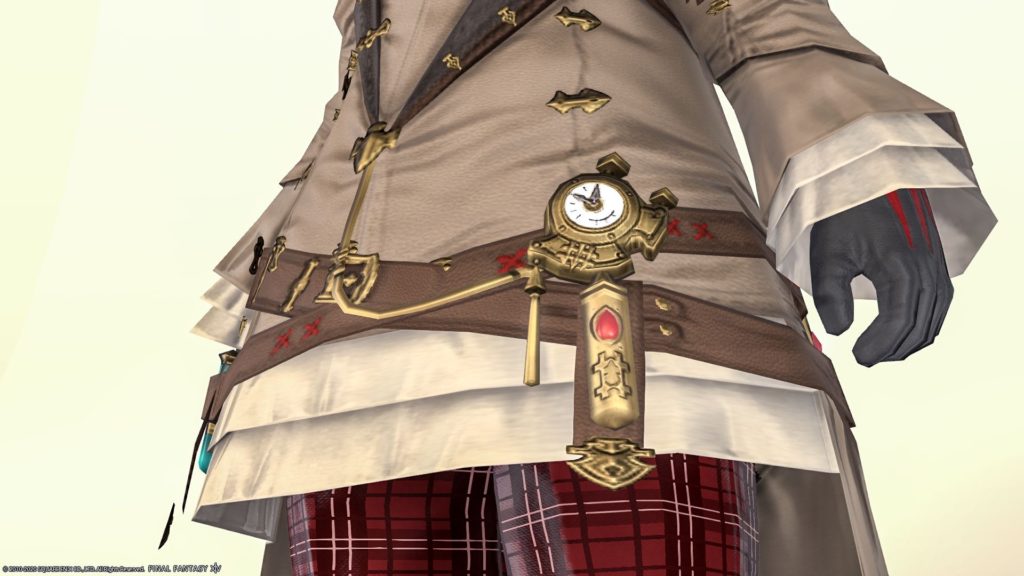 This dress also has a fashionable decoration on the neck, and moreover, it is cute to tie a ribbon.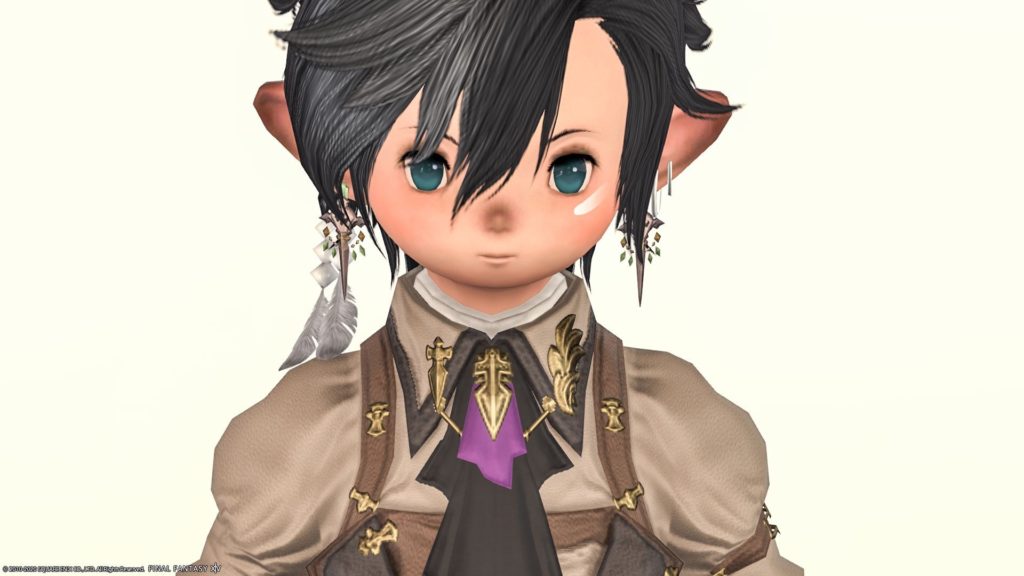 And I'm really happy that I can dye this clothes.
The dress in this photo is dyed with Shale Brown, but it originally has a purple color.
Dyeing pattern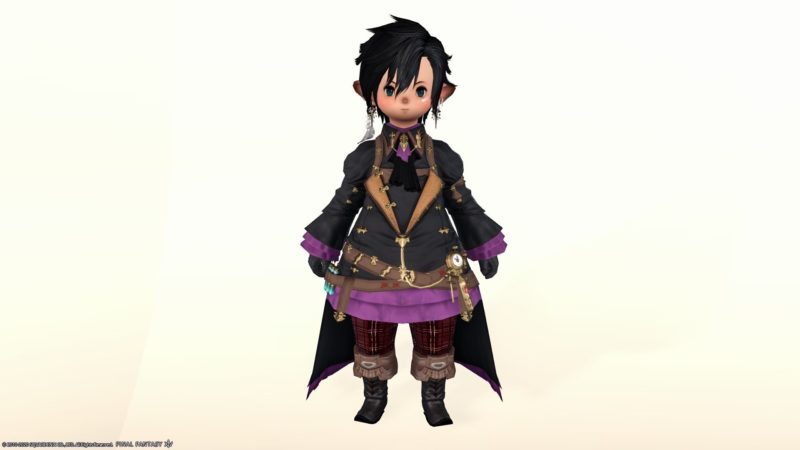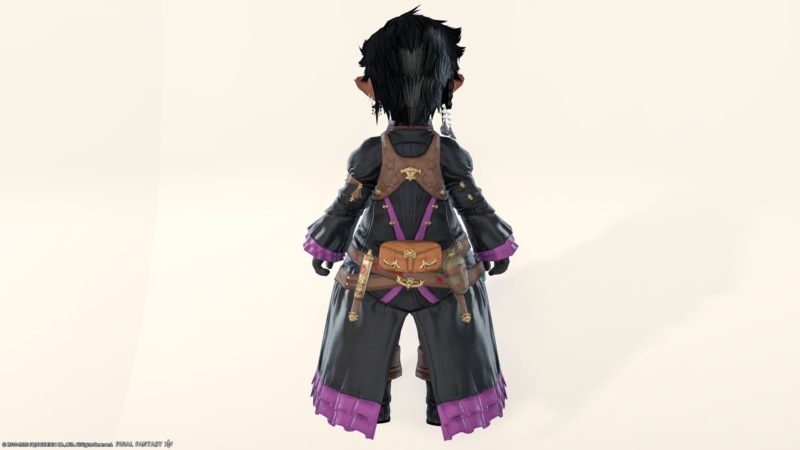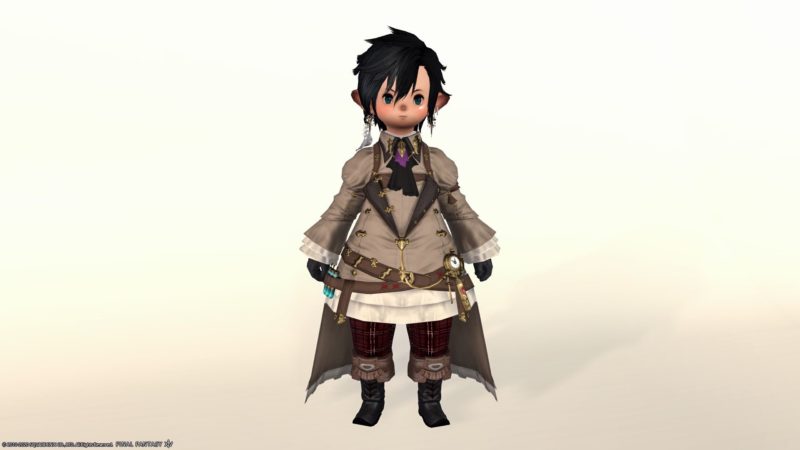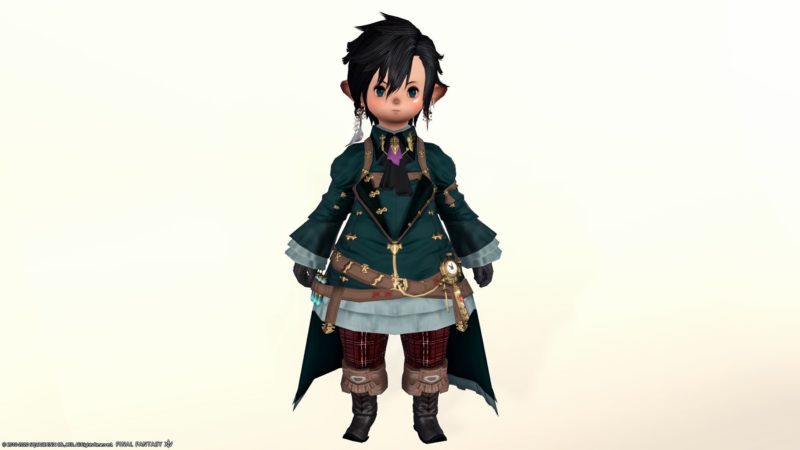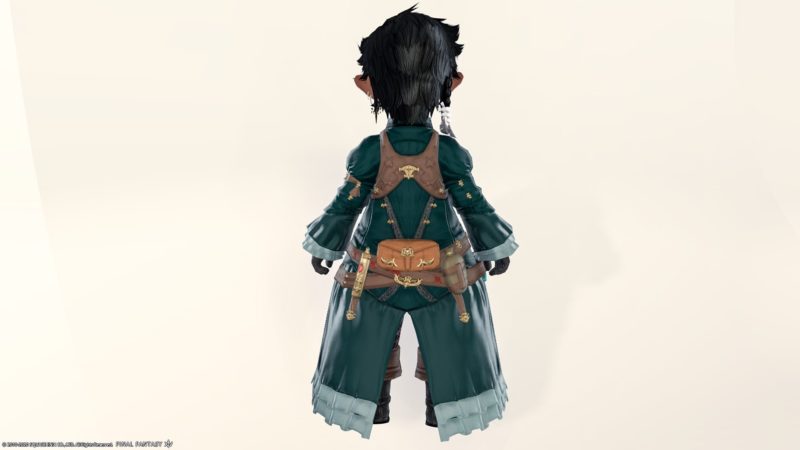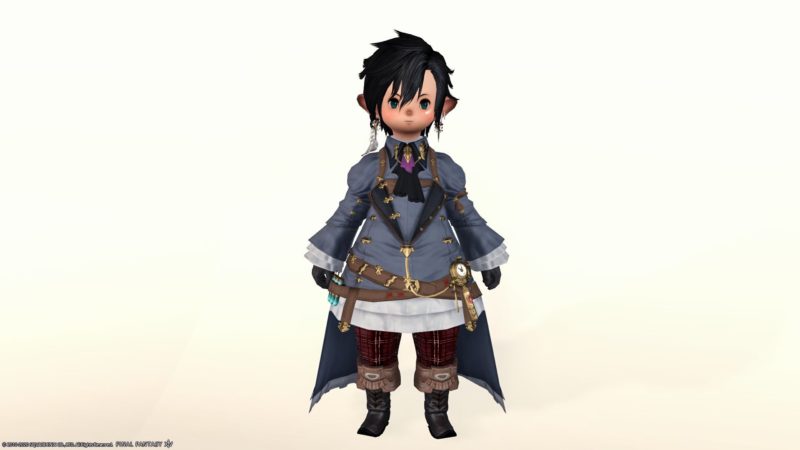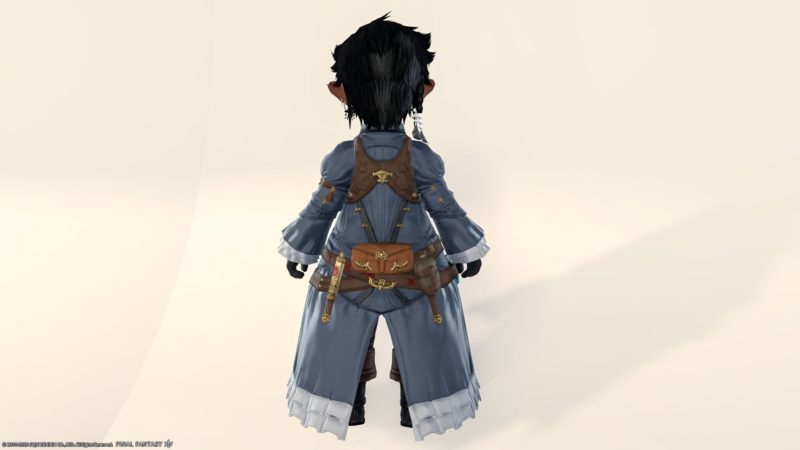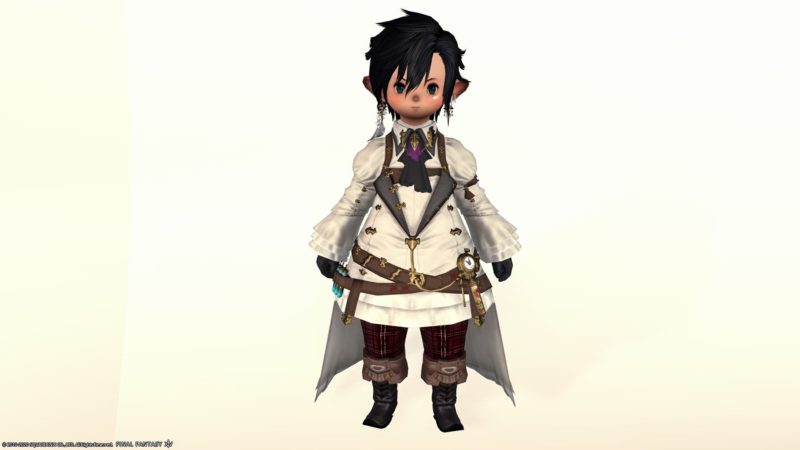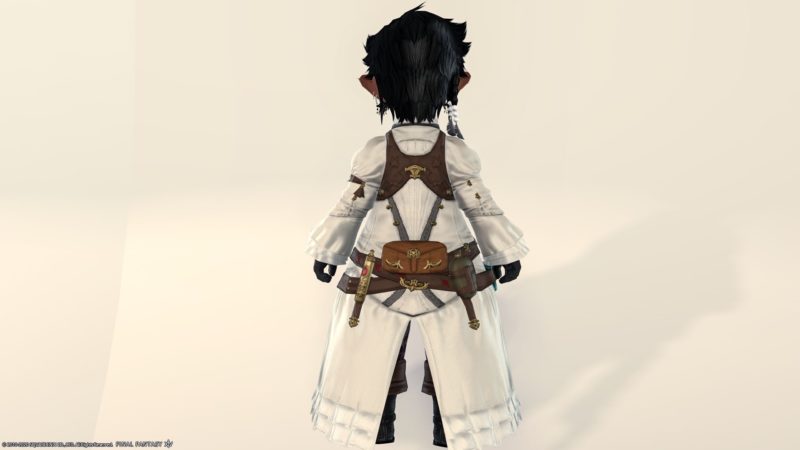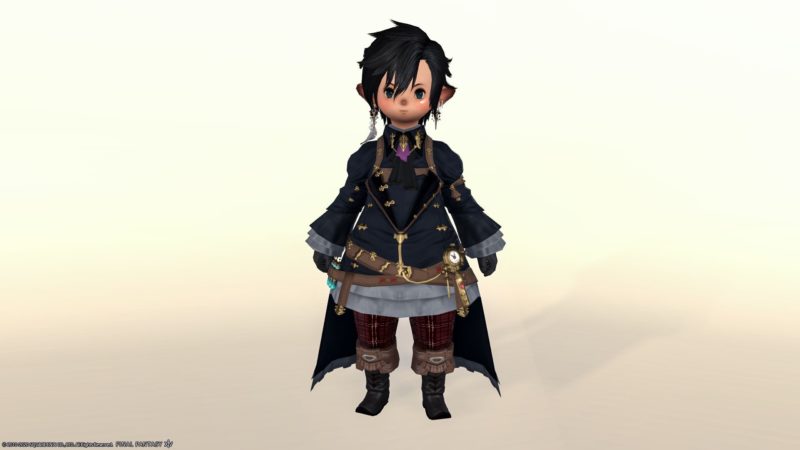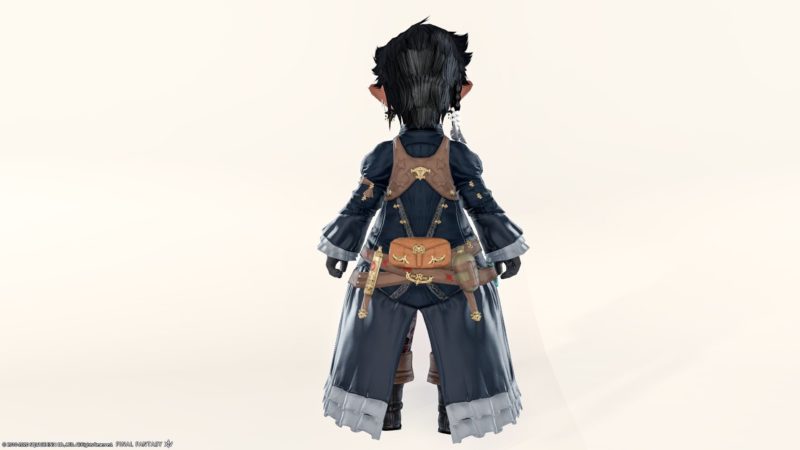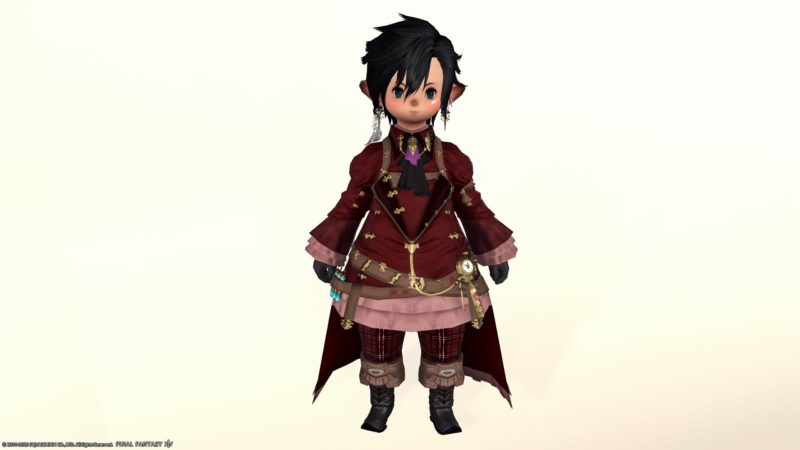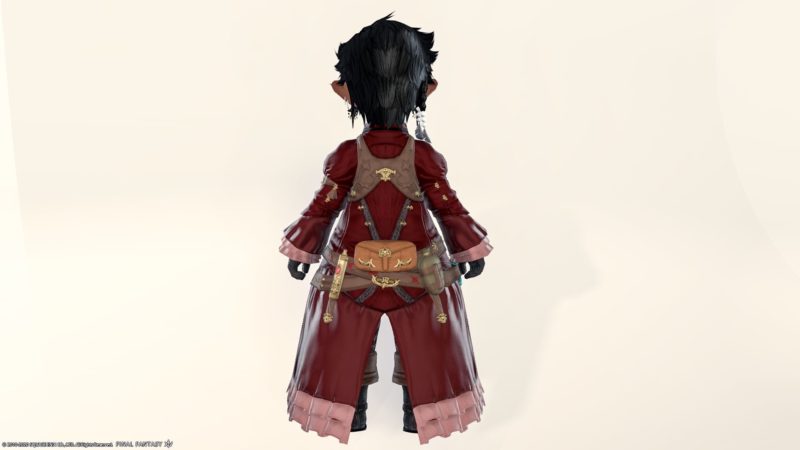 It looks like fashionable military uniform and cute ✨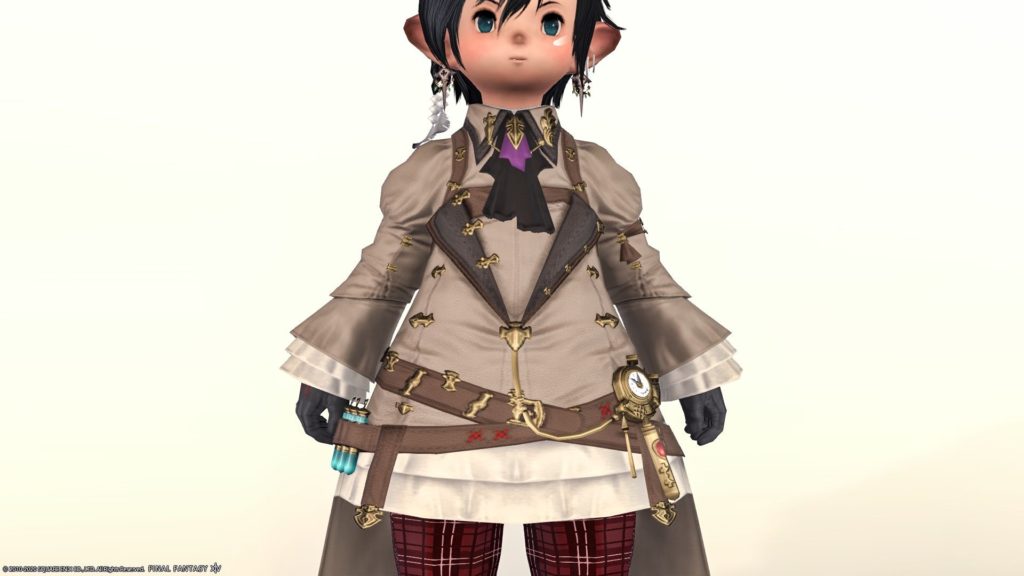 There is also the "Replica Sky Pirate's Coat of Healing", which has different areas that can be dyed, so I recommend that.
This is my favorite clothes.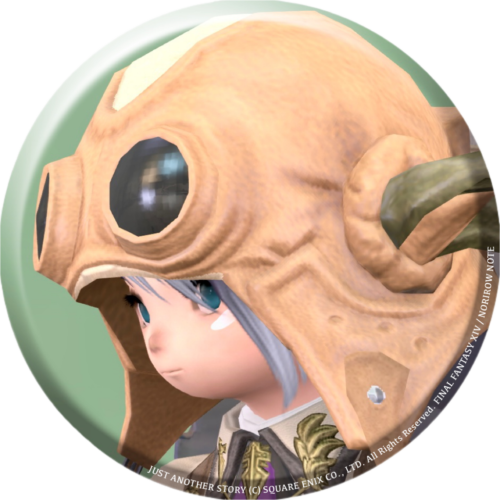 norirow
By the way, when I saw an NPC wearing this outfit, it was cool! I thought so, so I made it. Does anyone know?
Related records