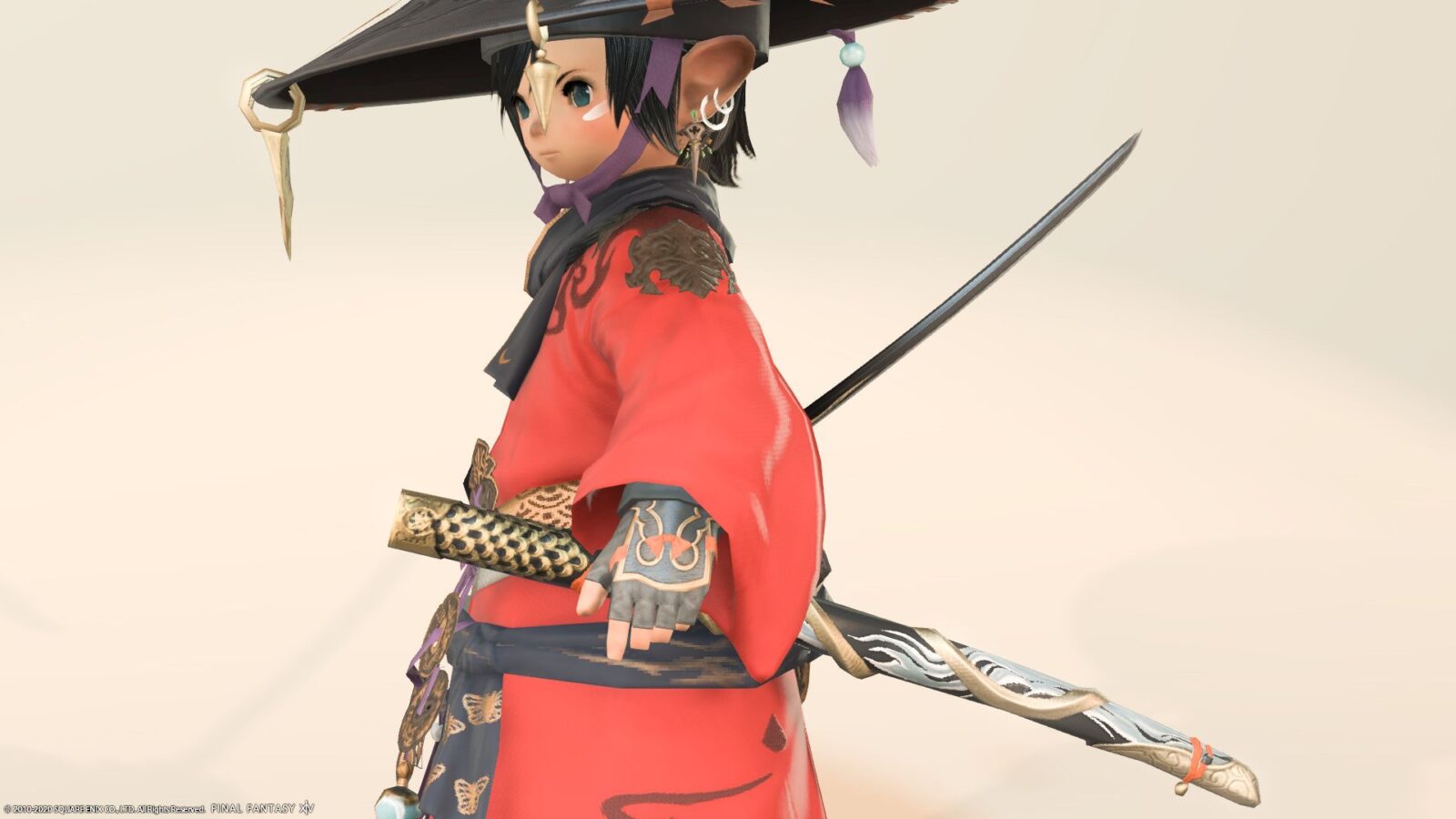 This is the weapon of the samurai's Lv70 / AF3 equipment set "Myochin Armor Coffer", "Antiquated Kiku-ichimonji"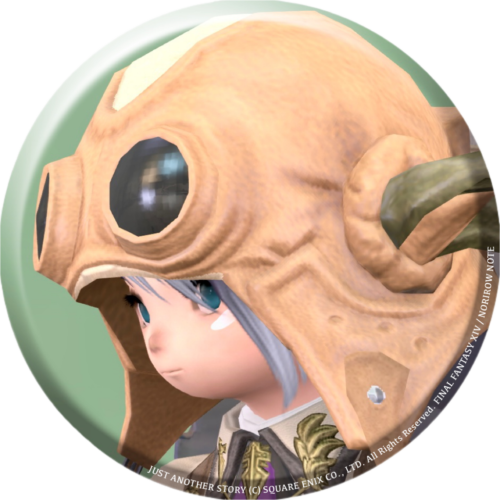 norirow
It's a sword with a very beautiful decoration.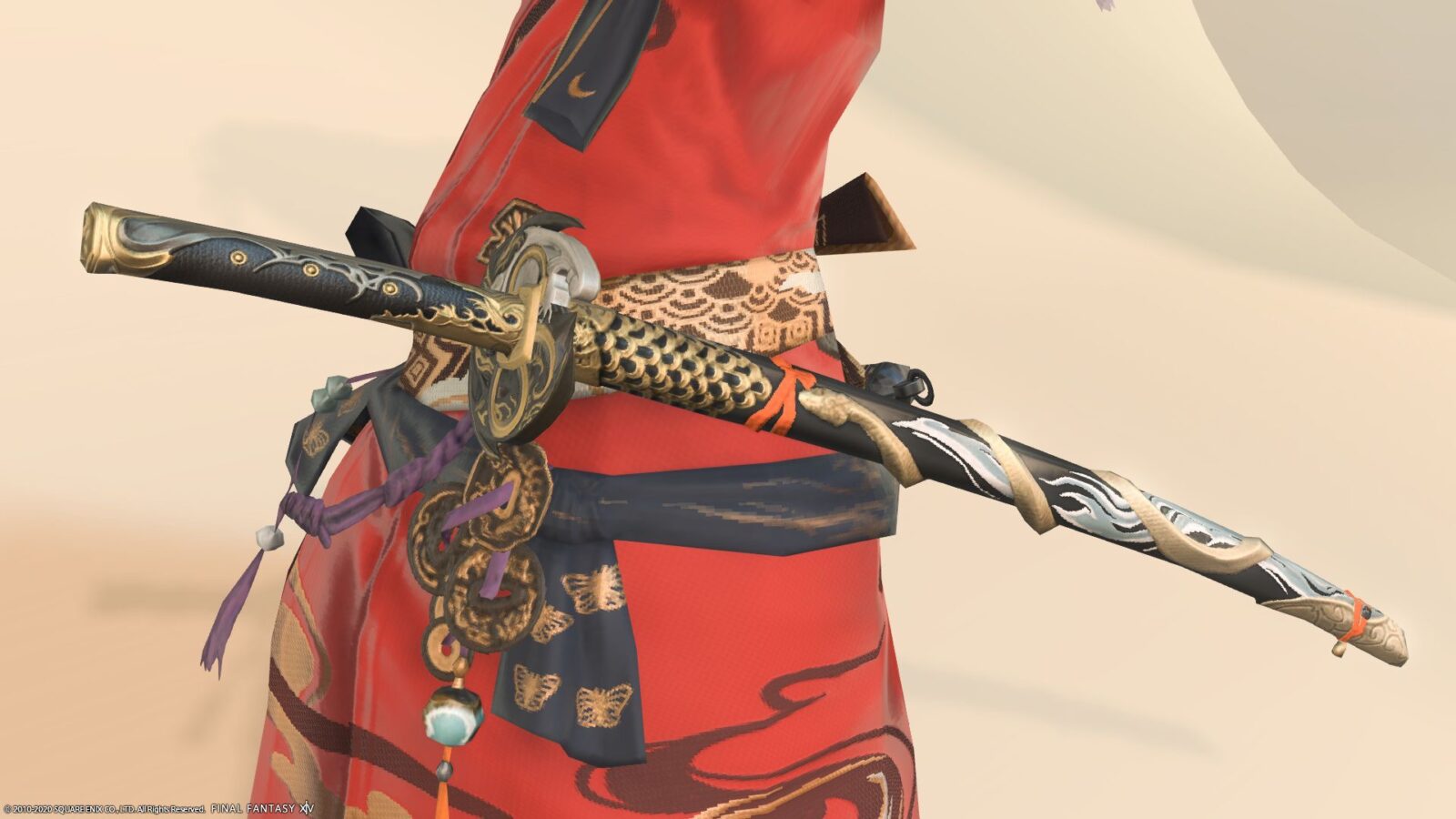 It's a fashionable sword that is beautifully made from the sheath to the tip of the handle.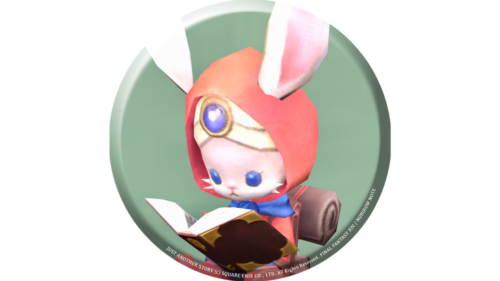 namingway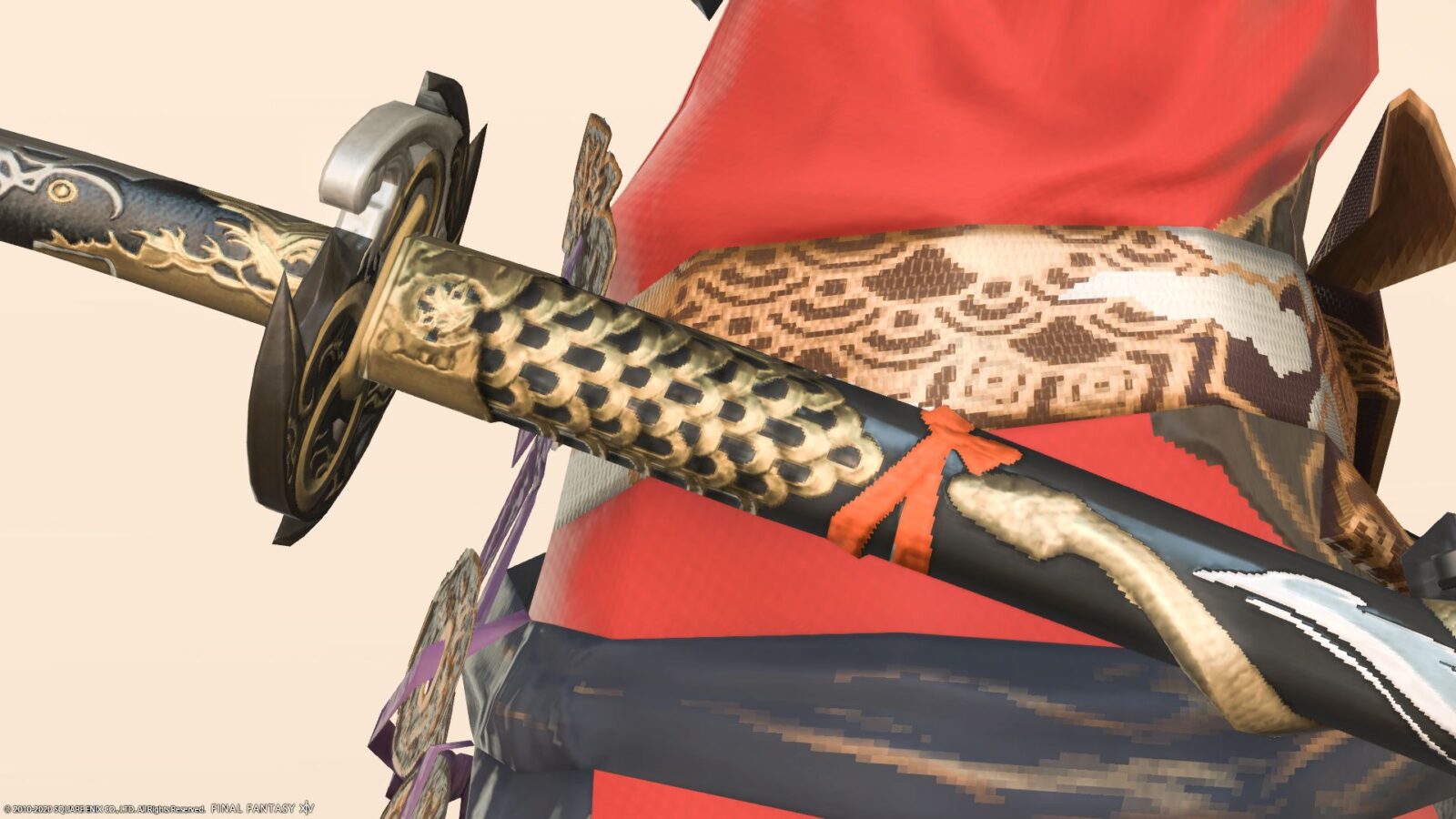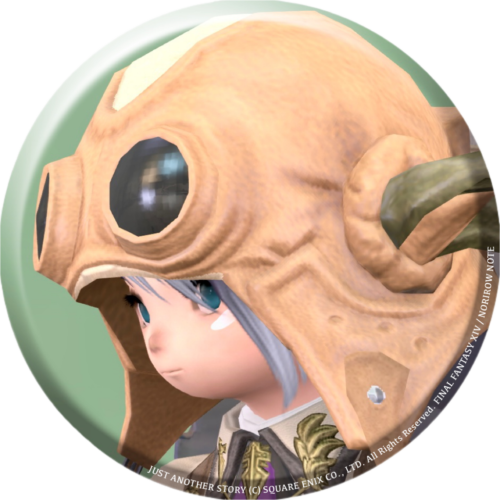 norirow
The design is like scales or something wrapped around it … Is the concept a "dragon"?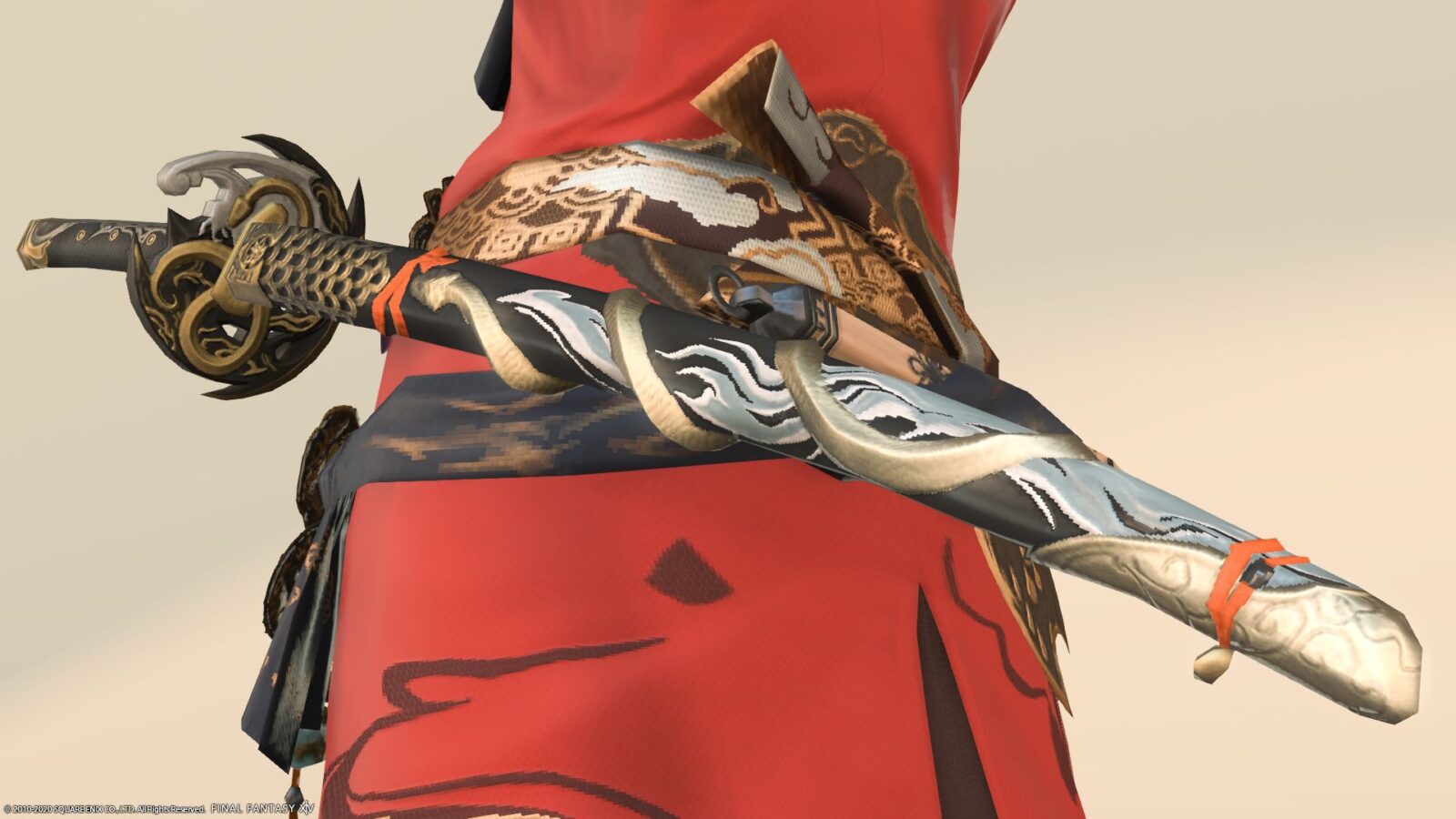 Especially, the brim is big and it has a wavy and elaborate structure.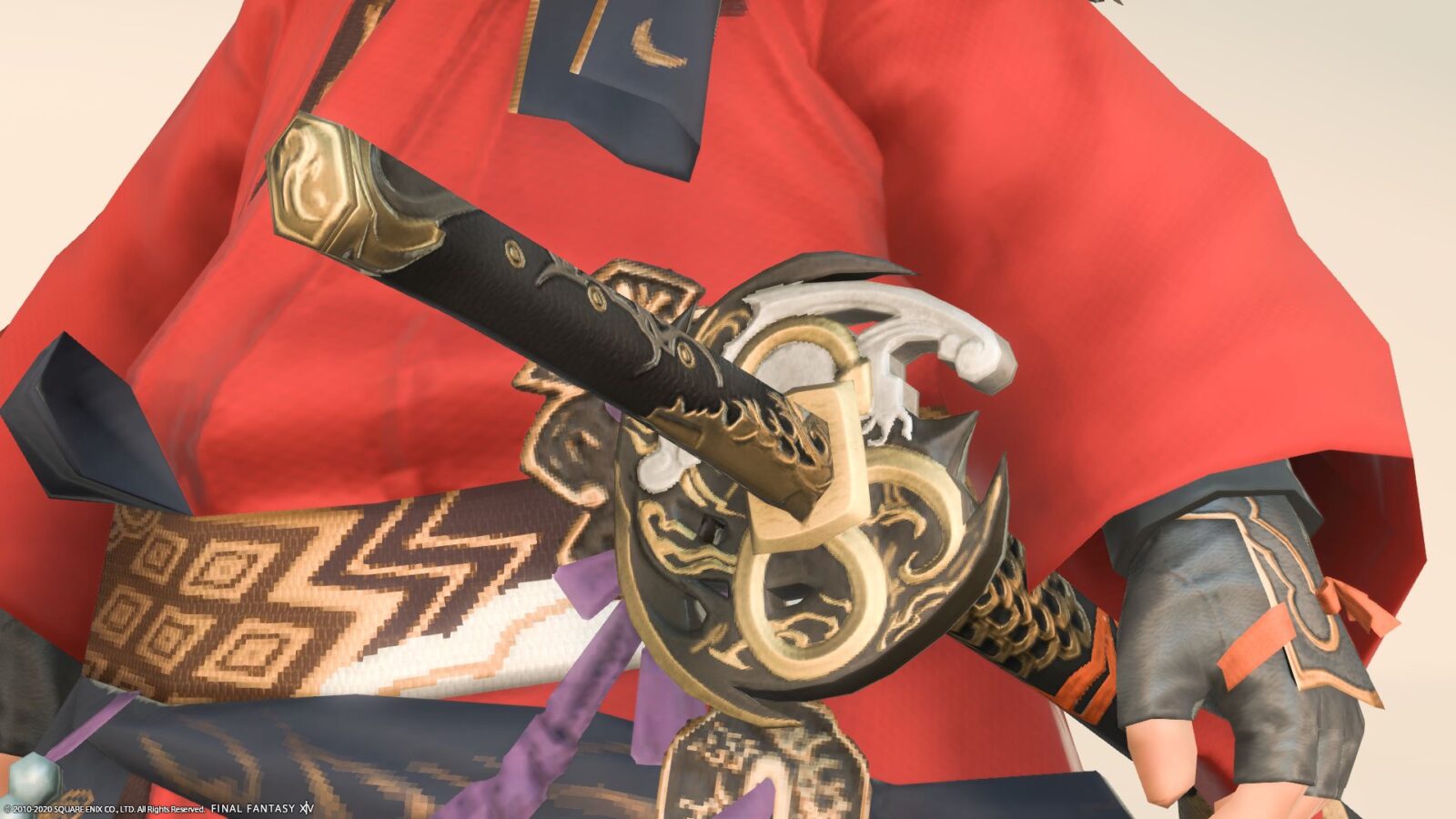 The blade pattern is also very beautiful.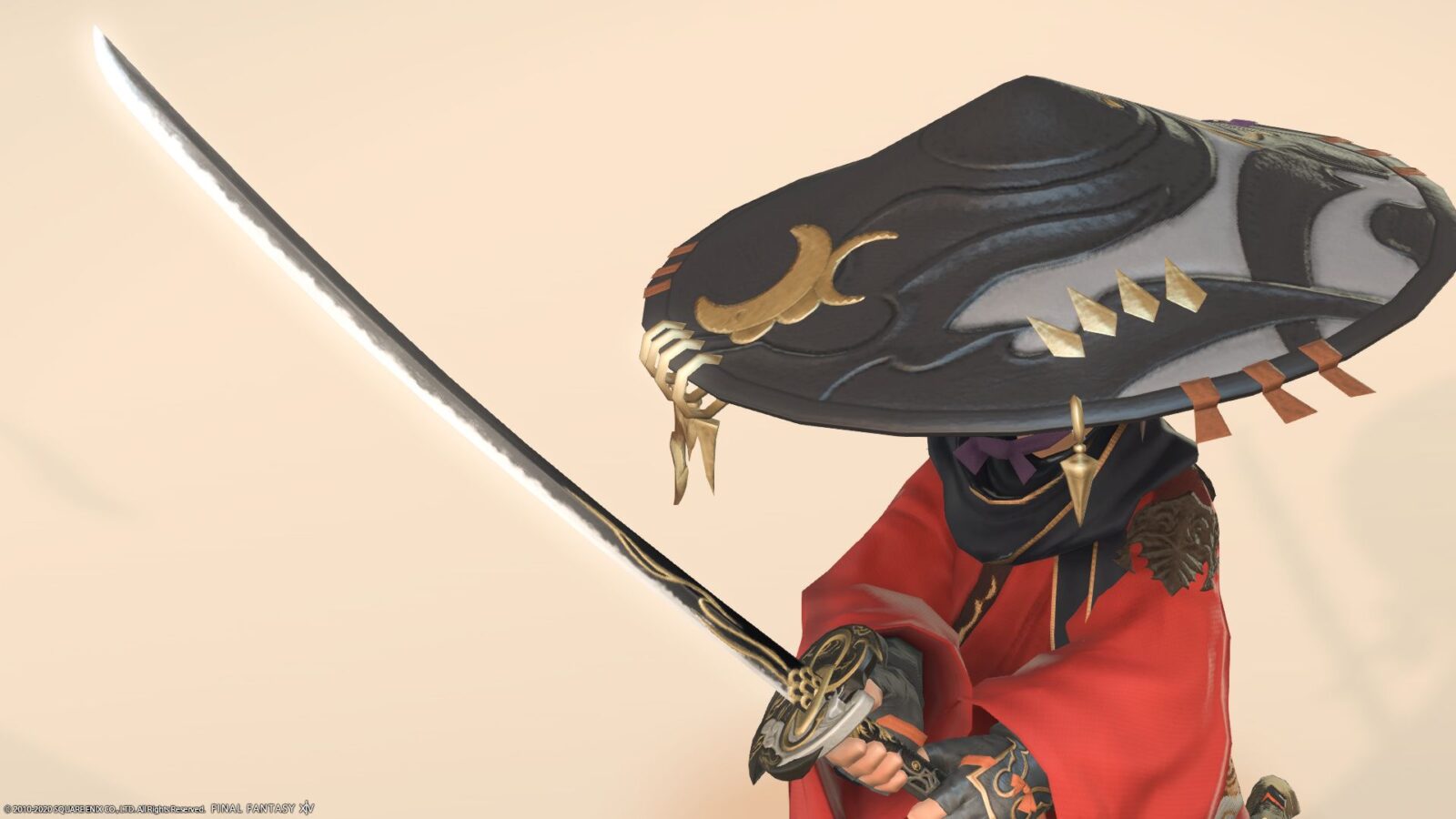 It must be a sword made by a swordsmith with all his might.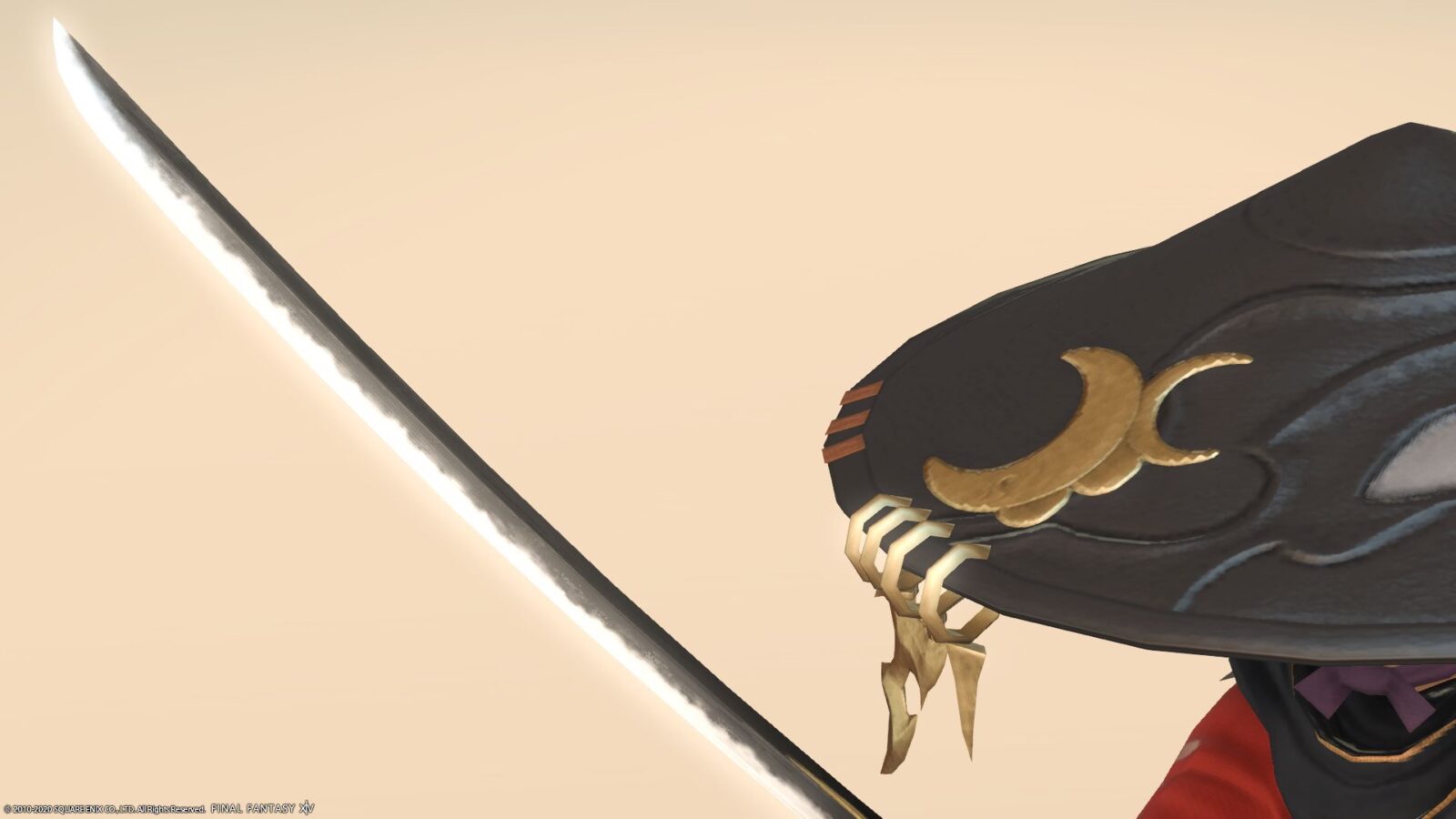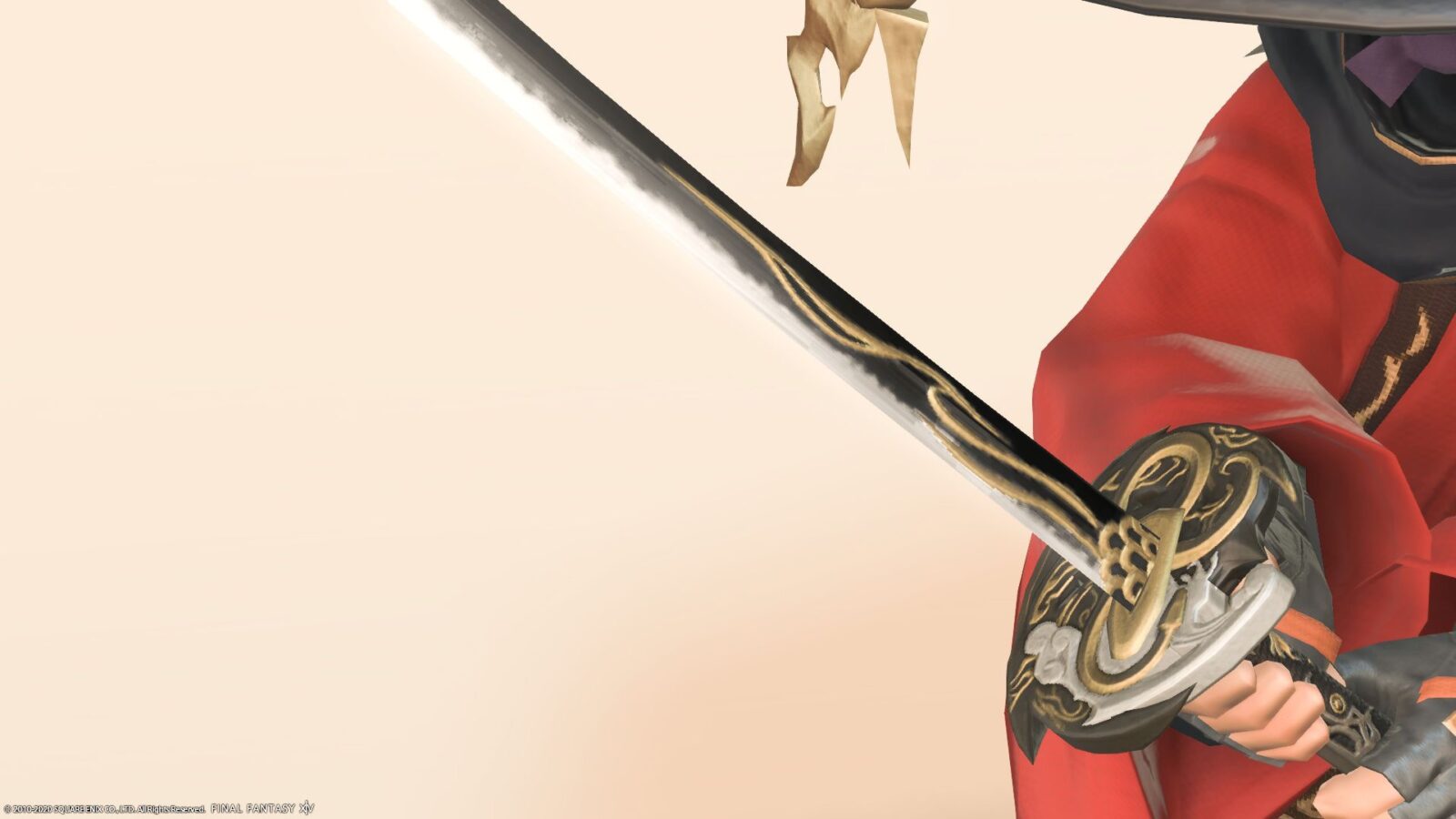 By the way, "Kiku-ichimonji" is a Japanese sword made by the swordsmith "Kikuichimonji" in the early Kamakura period. The truth is not clear, but it is said that it was also the sword of "Shinsengumi / Soji Okita".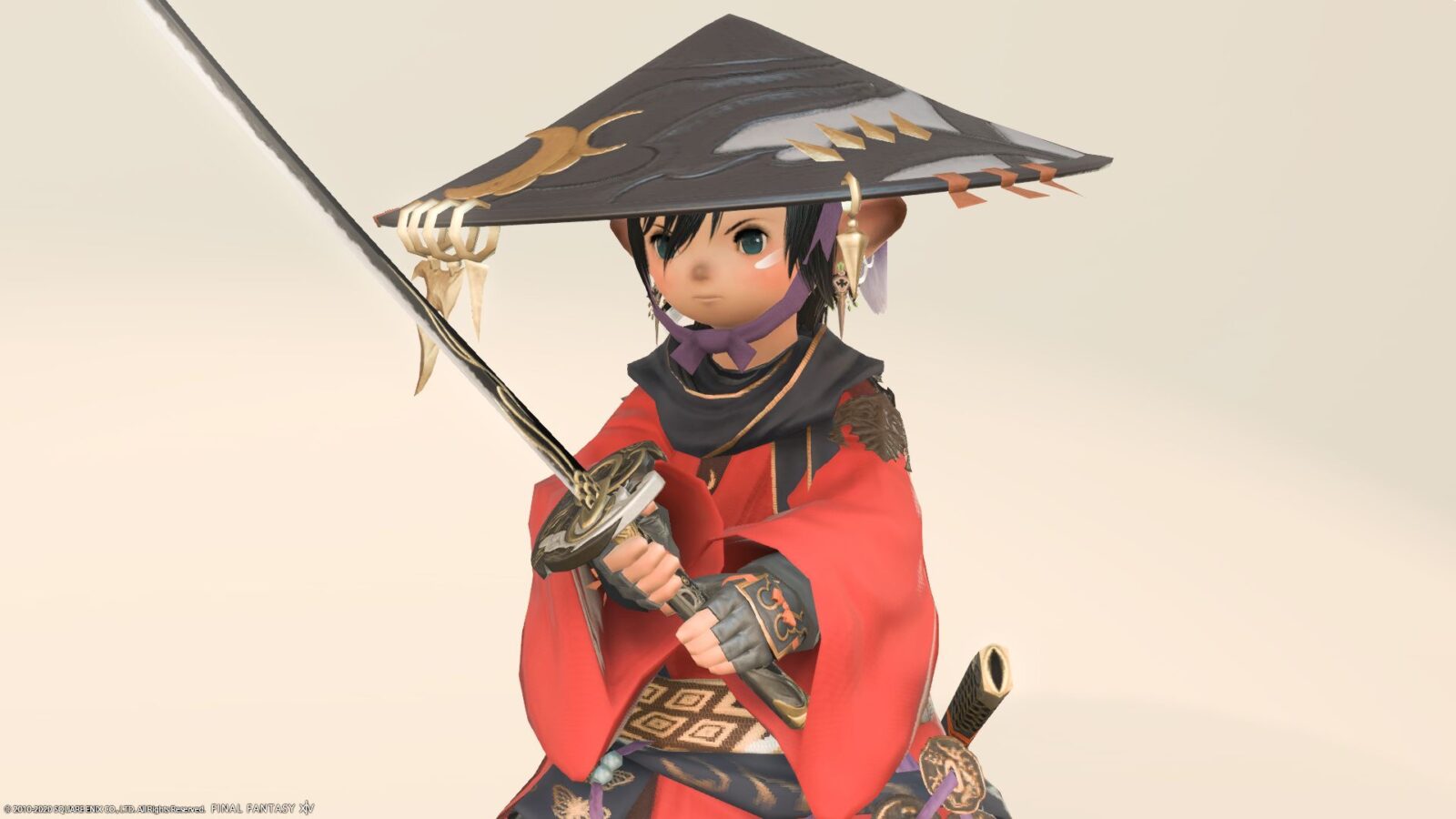 The theory that Soji Okita had it seems suspicious.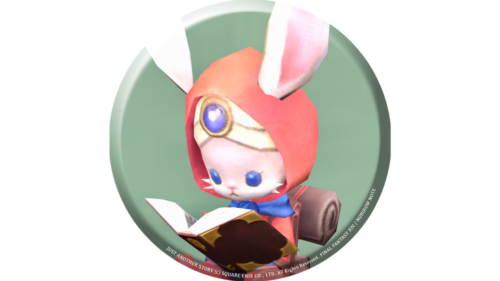 namingway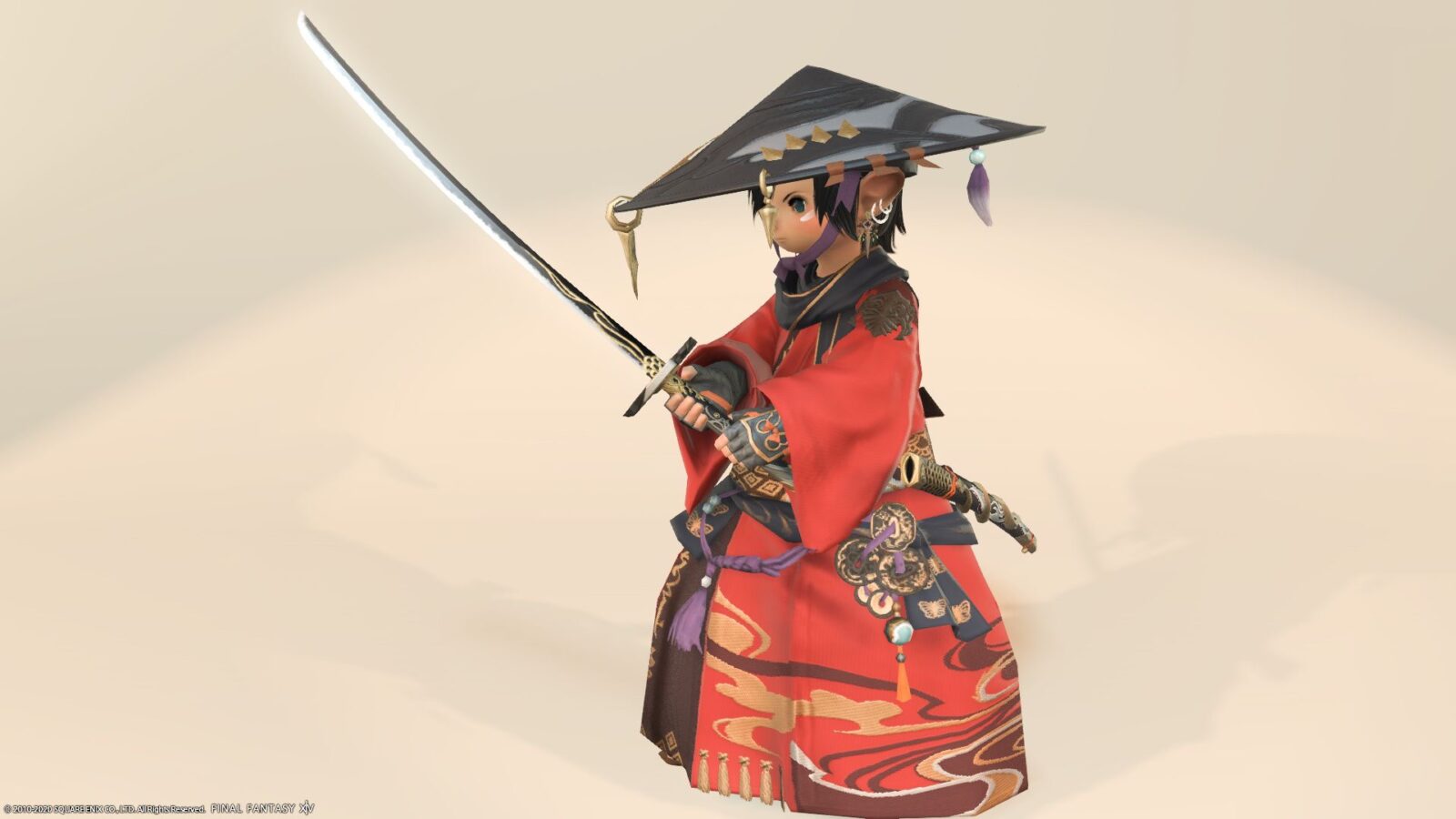 In any case, the name of this "Antiquated Kiku-ichimonji" probably came from that, so this "Myochin" series may have been an image of Japan's Kamakura period or the end of the Edo period.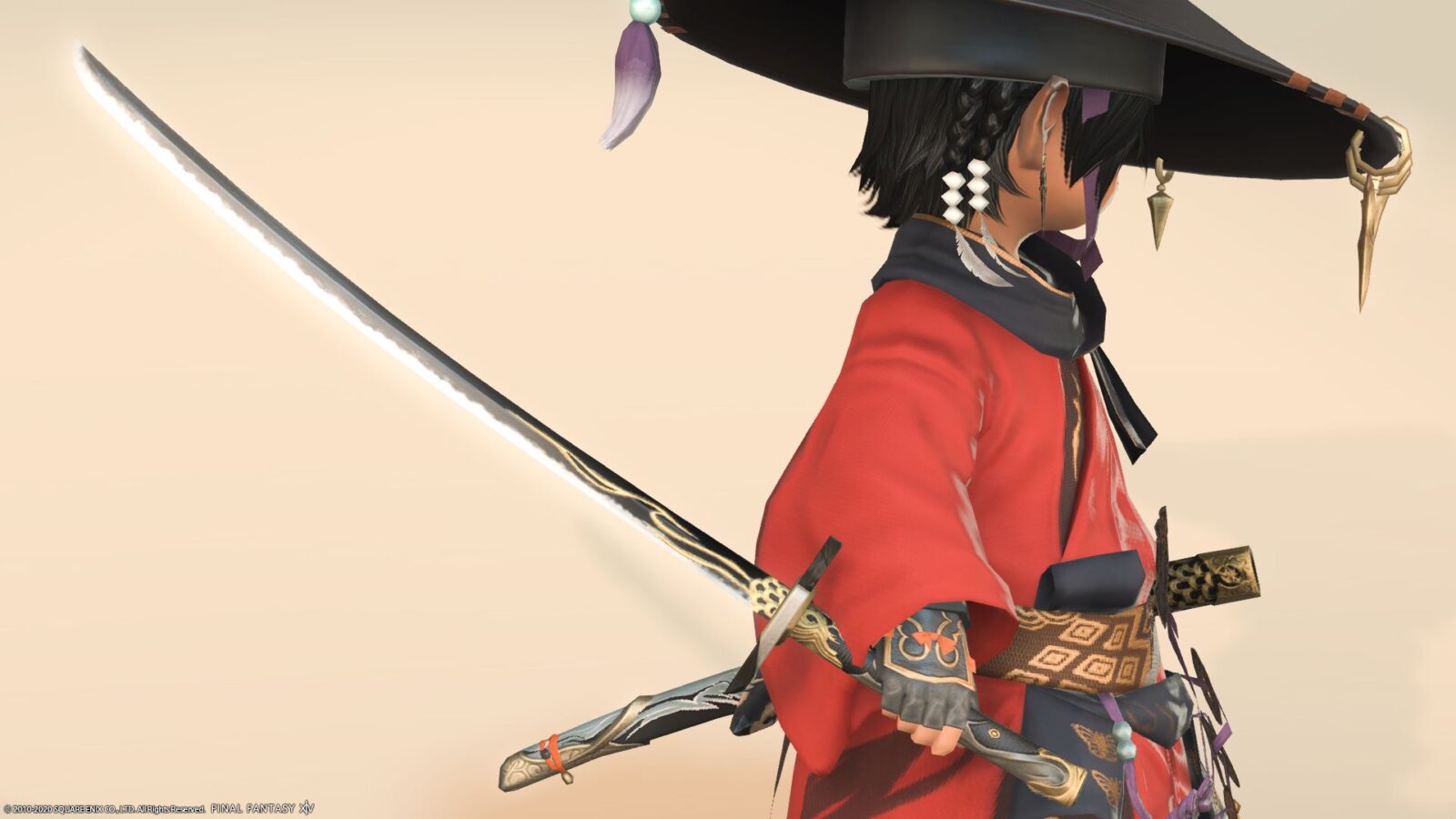 In addition, this "Antiquated Kiku-ichimonji" can be obtained from the Samurai Lv70 Job Quest.
Also, if you evolve it as Eureka Weapon (EW), it will have a glowing effect.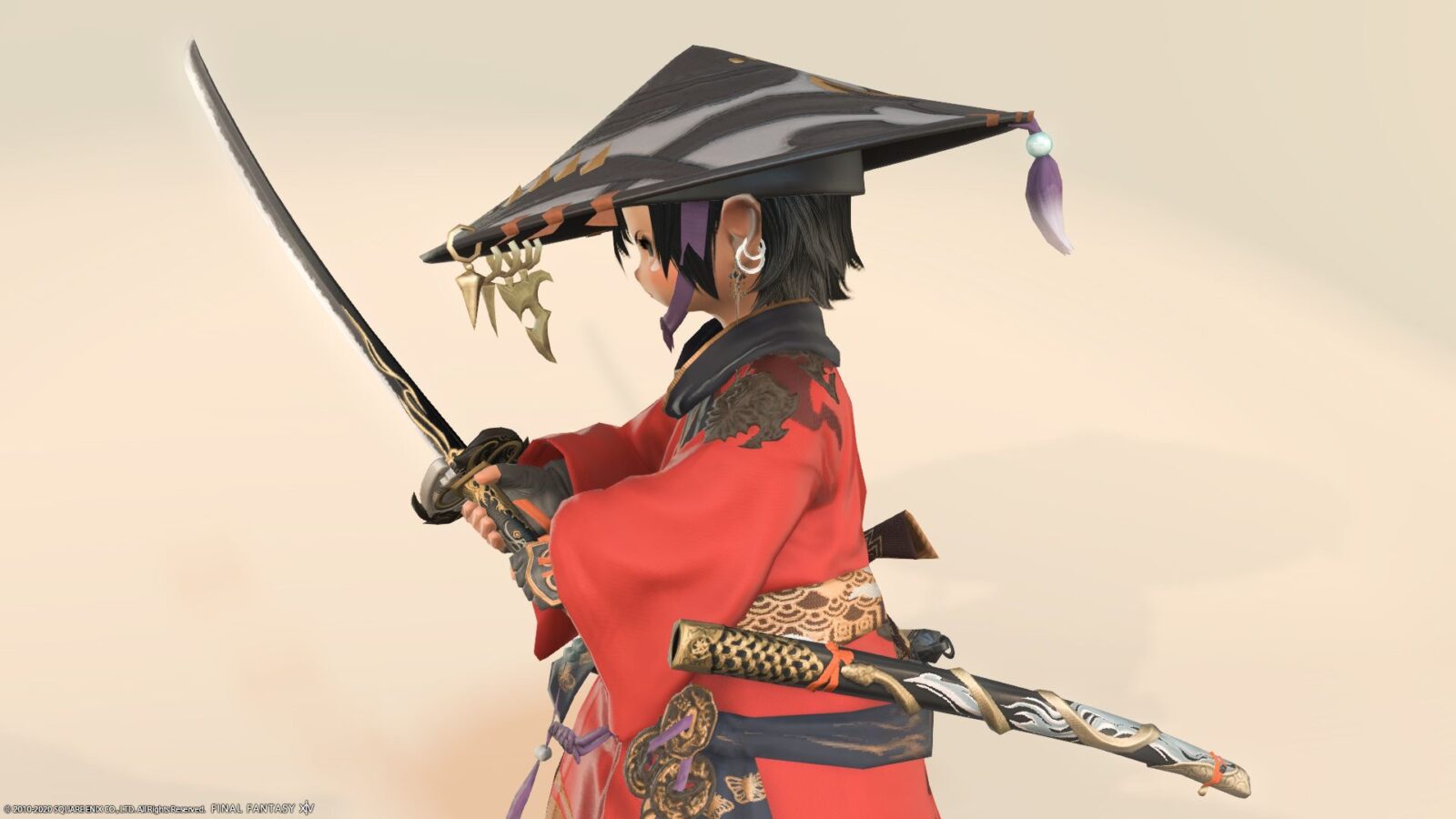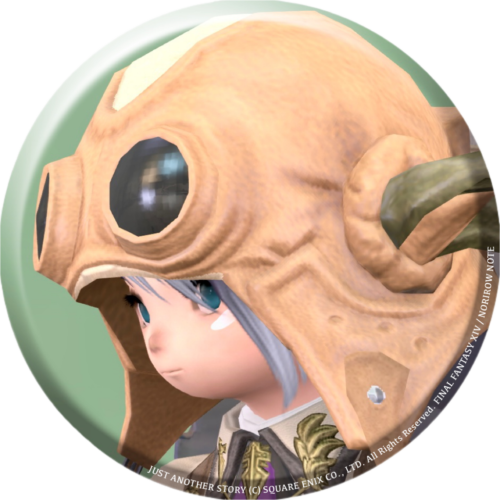 norirow
It's a cool sword as it is!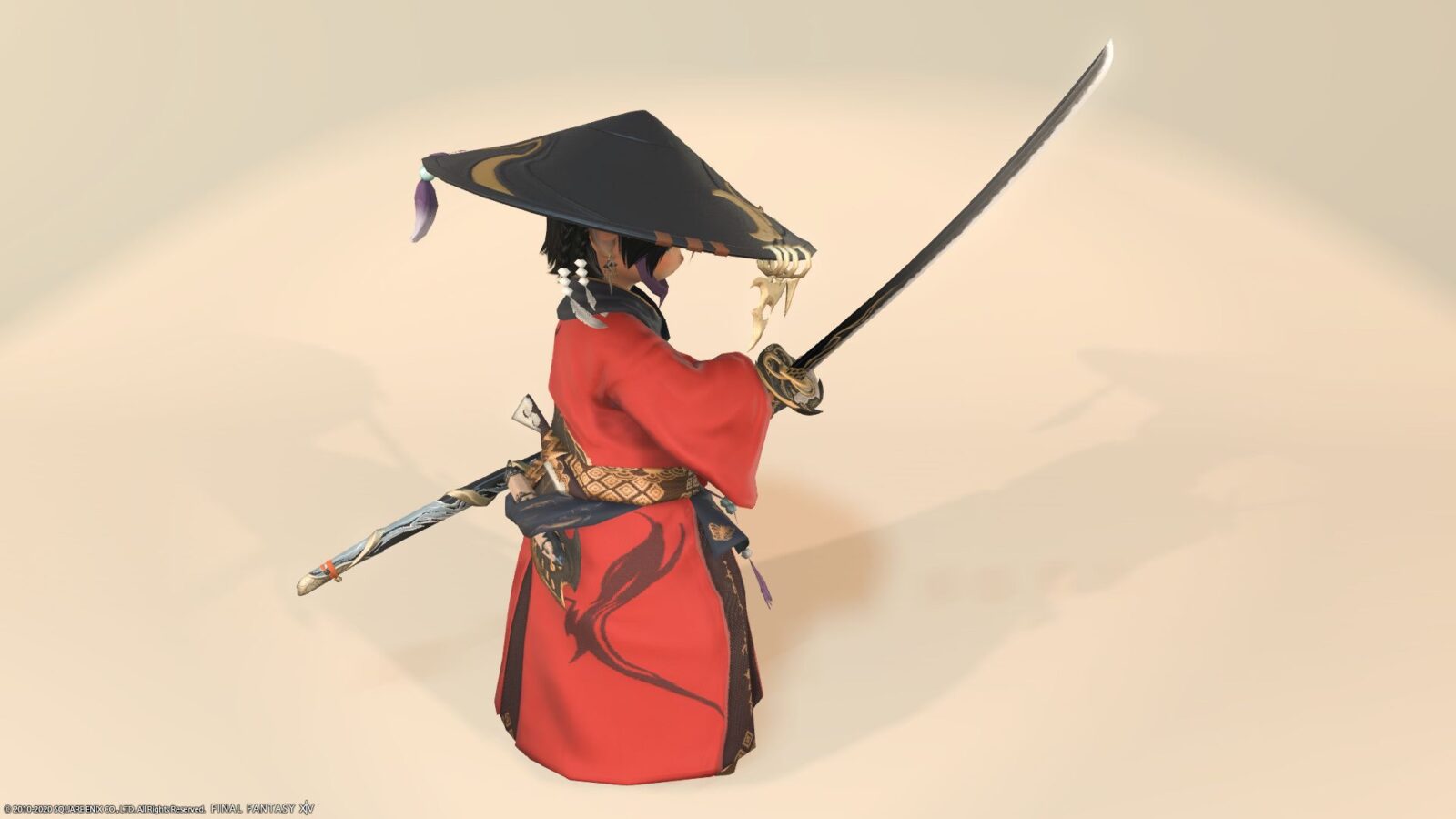 This sword is the same as Hien's favorite.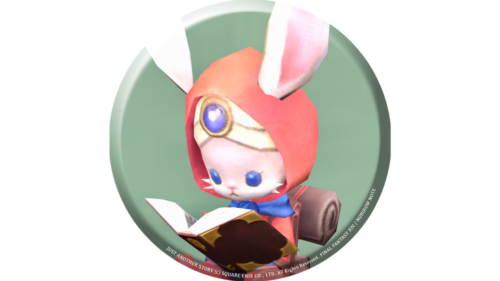 namingway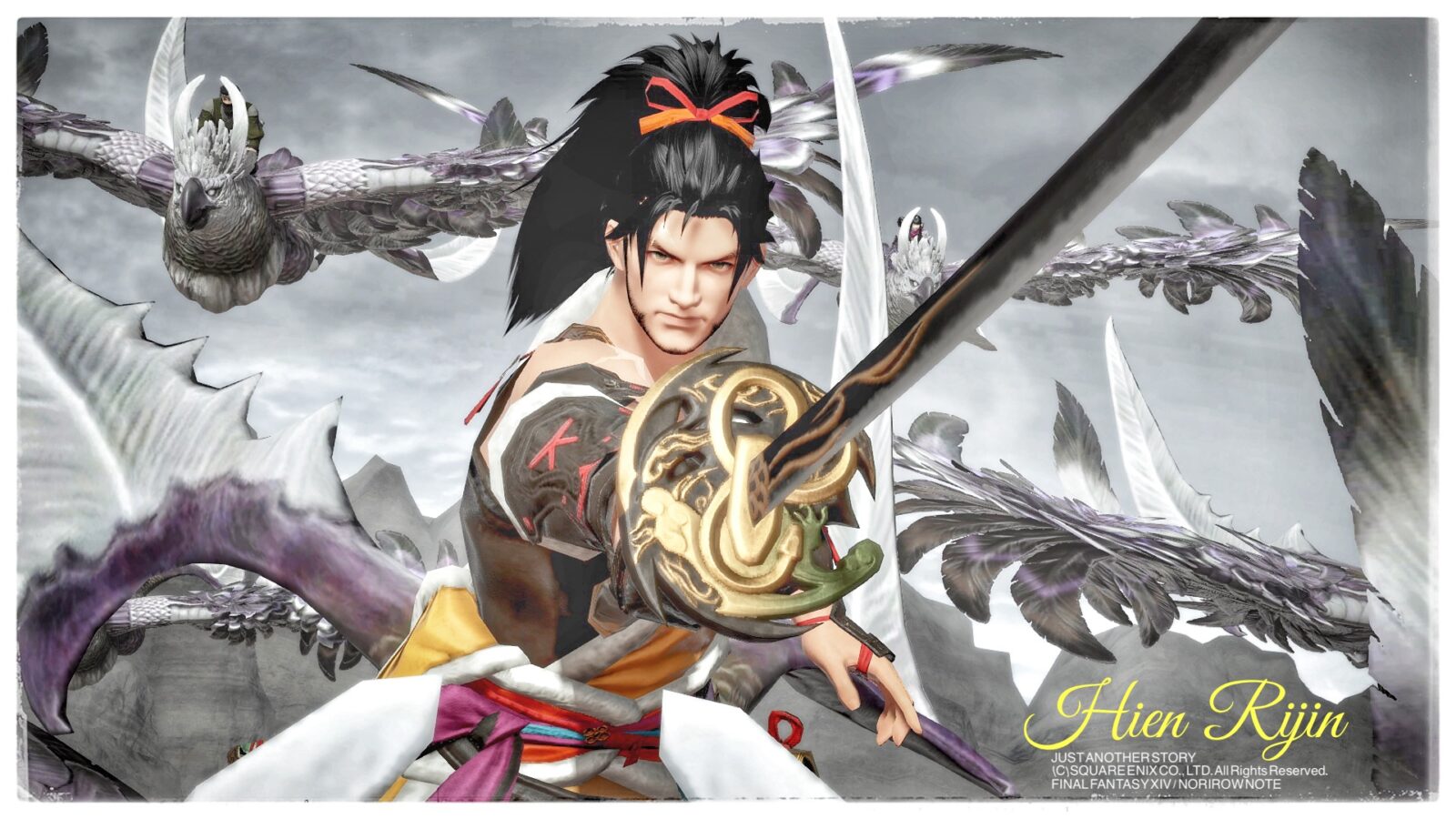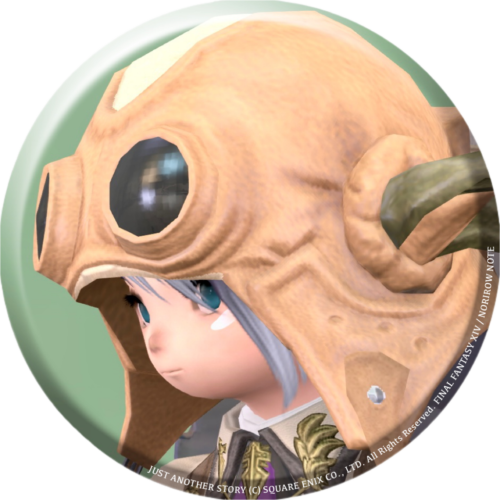 norirow
So, it was a record of the samurai's AF3 weapon "Antiquated Kiku-ichimonji".
▼ Please check the video for the movement when equipped!
Related records
Successive samurai AF weapons