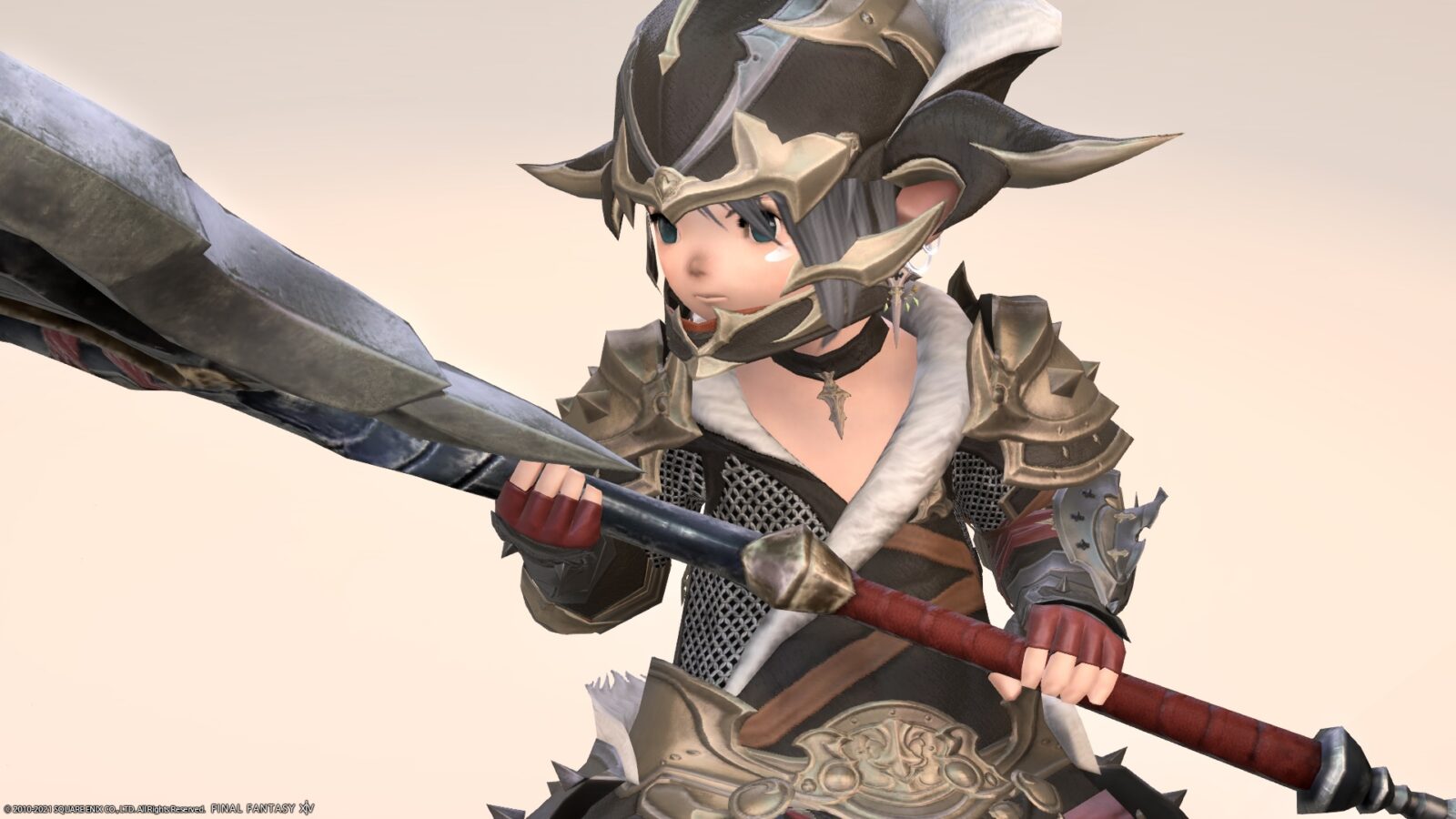 This is a record of the warrior's AF4 equipped "Boii" series.
※ AF4 equipment is an abbreviation for Lv80 artifact equipment, which means "special equipment unique to each job". The artifact equipment is a milestone and a special outfit with a fairly elaborate design. (AF4 is a costume for SHADOWBRINGERS)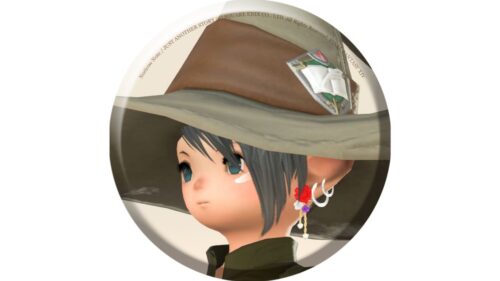 norirow
Oh, this is also a wild costume.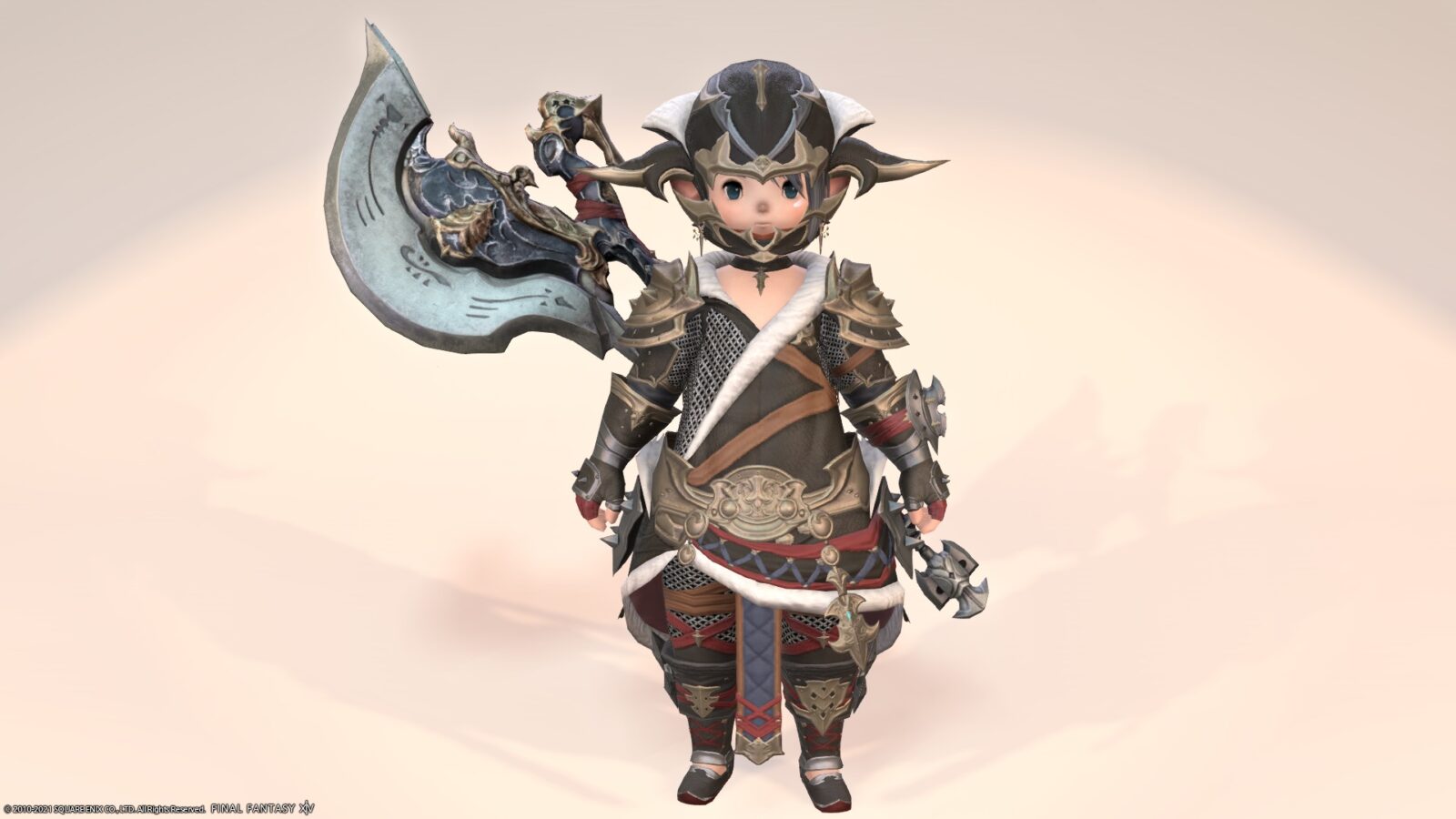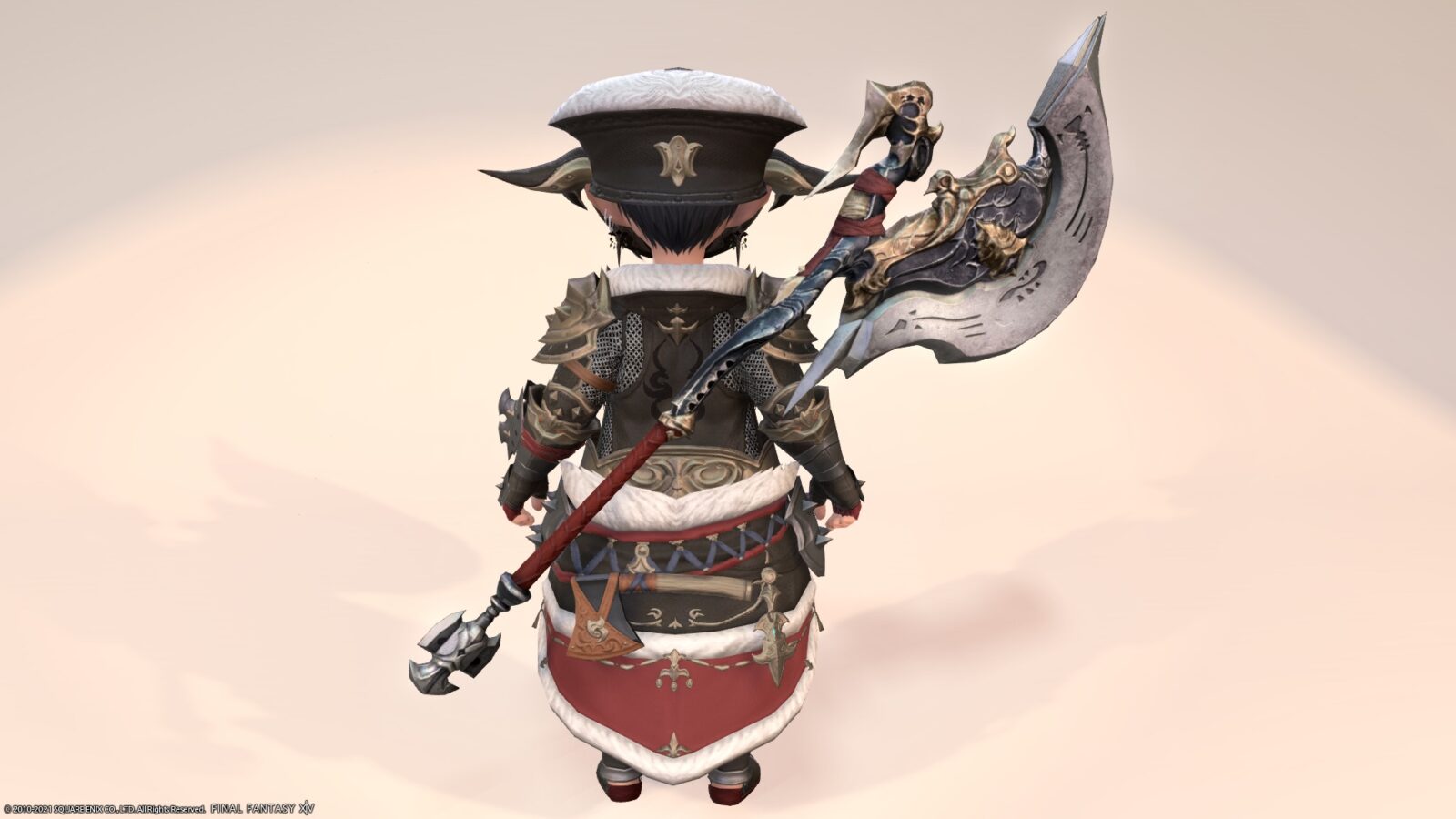 Norirow-san, what's the matter … I don't think it suits you best of all the warrior AF costumes I've ever had.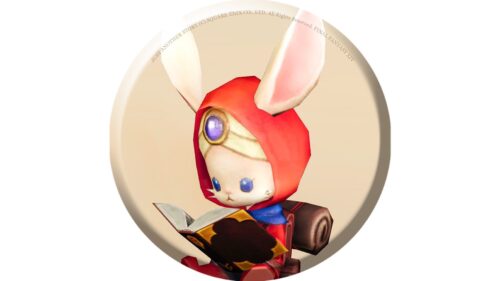 namingway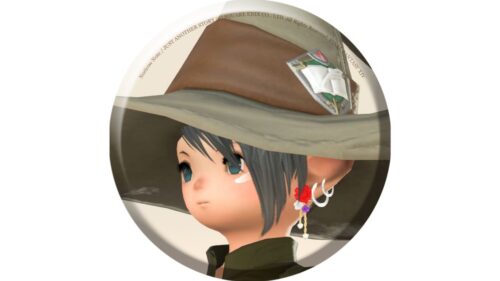 norirow
Warrior AF4 "Boii" series
These can be obtained at Tempest's Workbench as you progress through the SHADOWBRINGERS story.
The head equipment is a leather helmet that is guarded to the chin.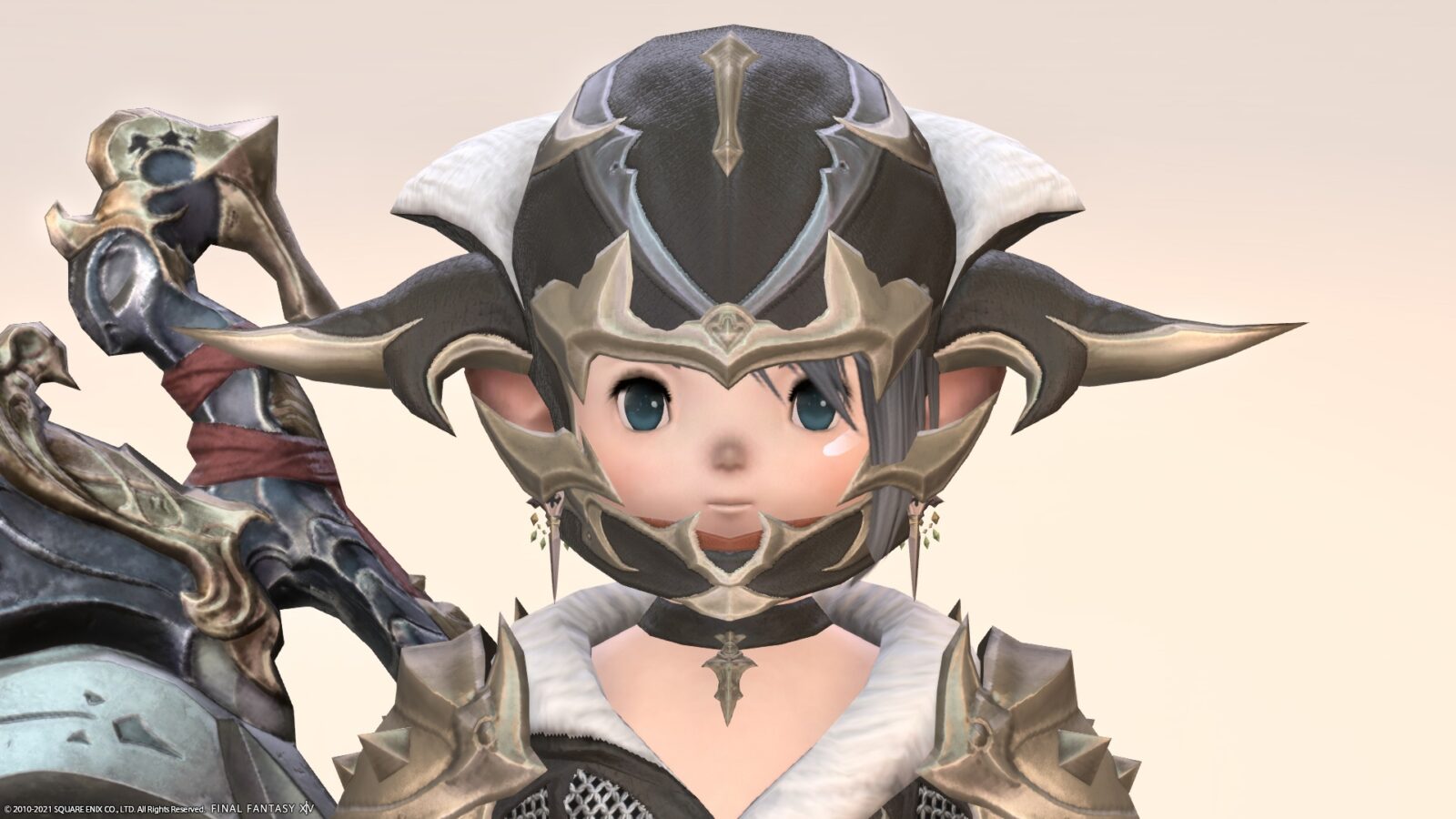 It has a very special shape.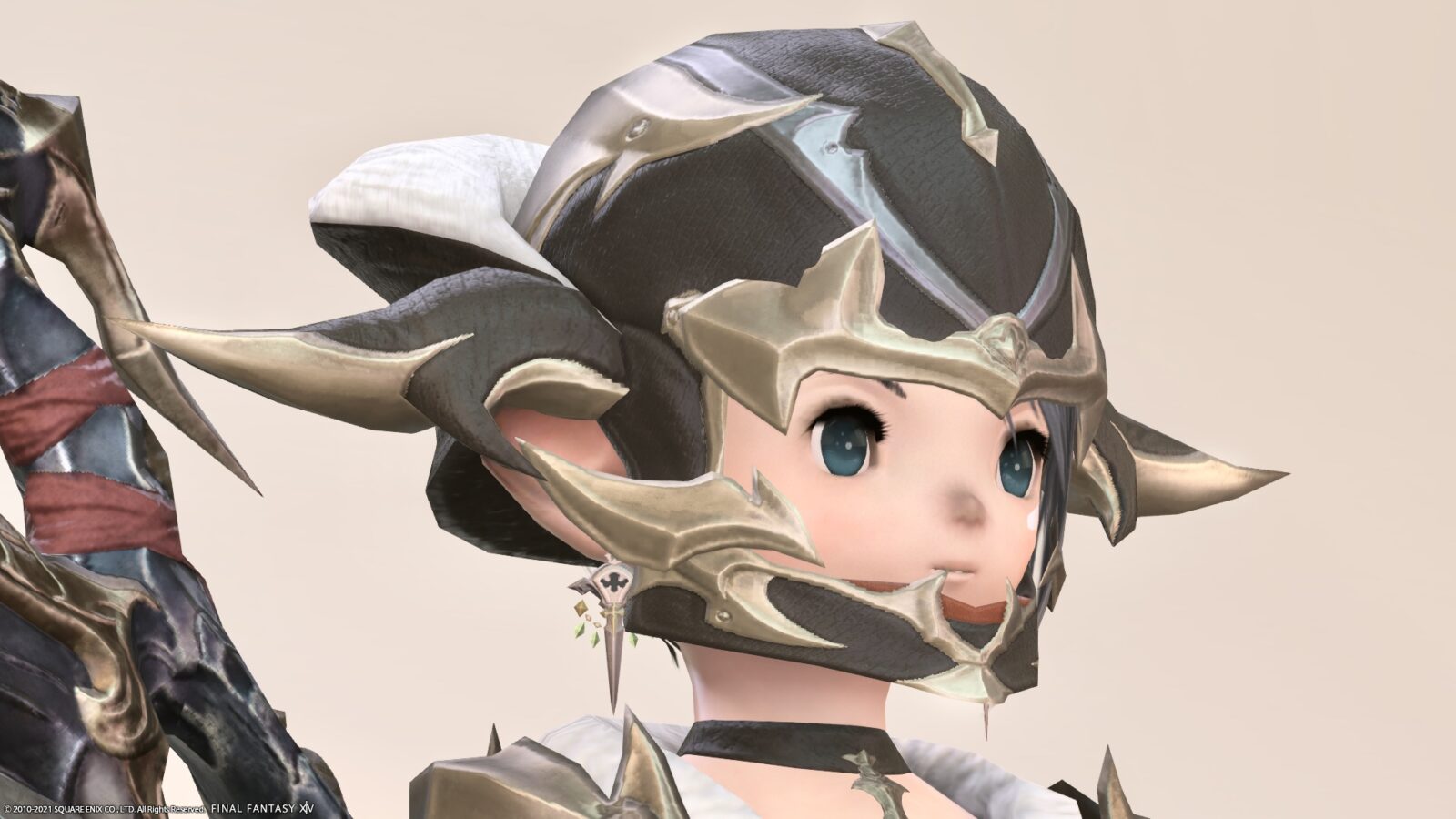 As you can see from the top, it spreads like a fan at the back of the head and the back is thicker.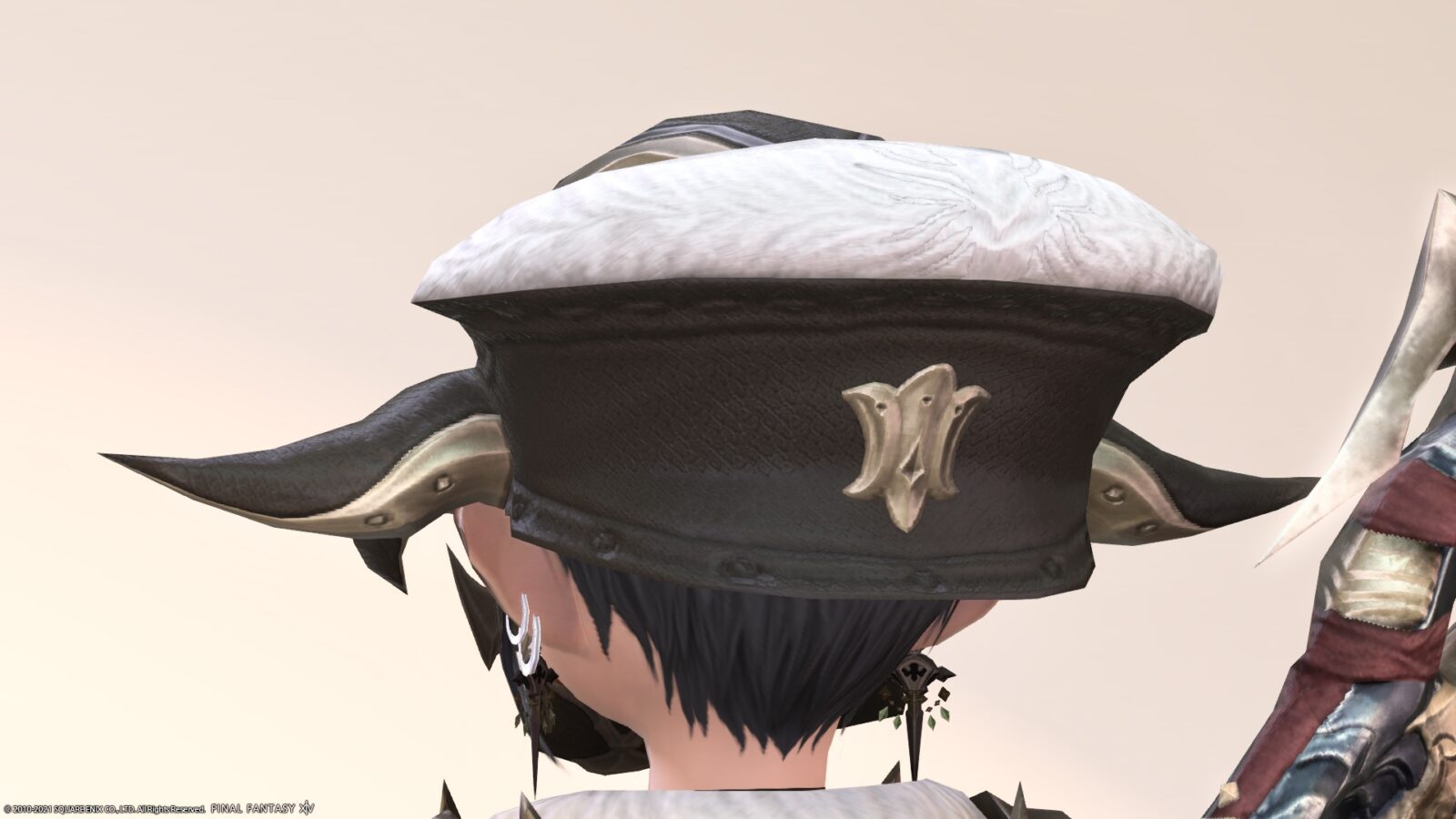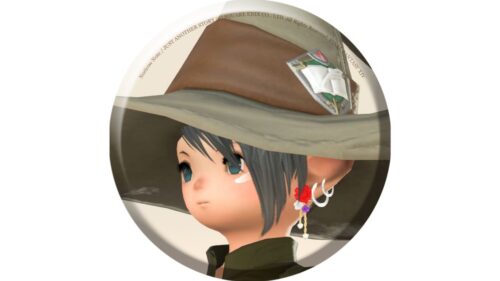 norirow
I wonder if the helmet doesn't look good on me …?
When I take off my helmet, it looks like this.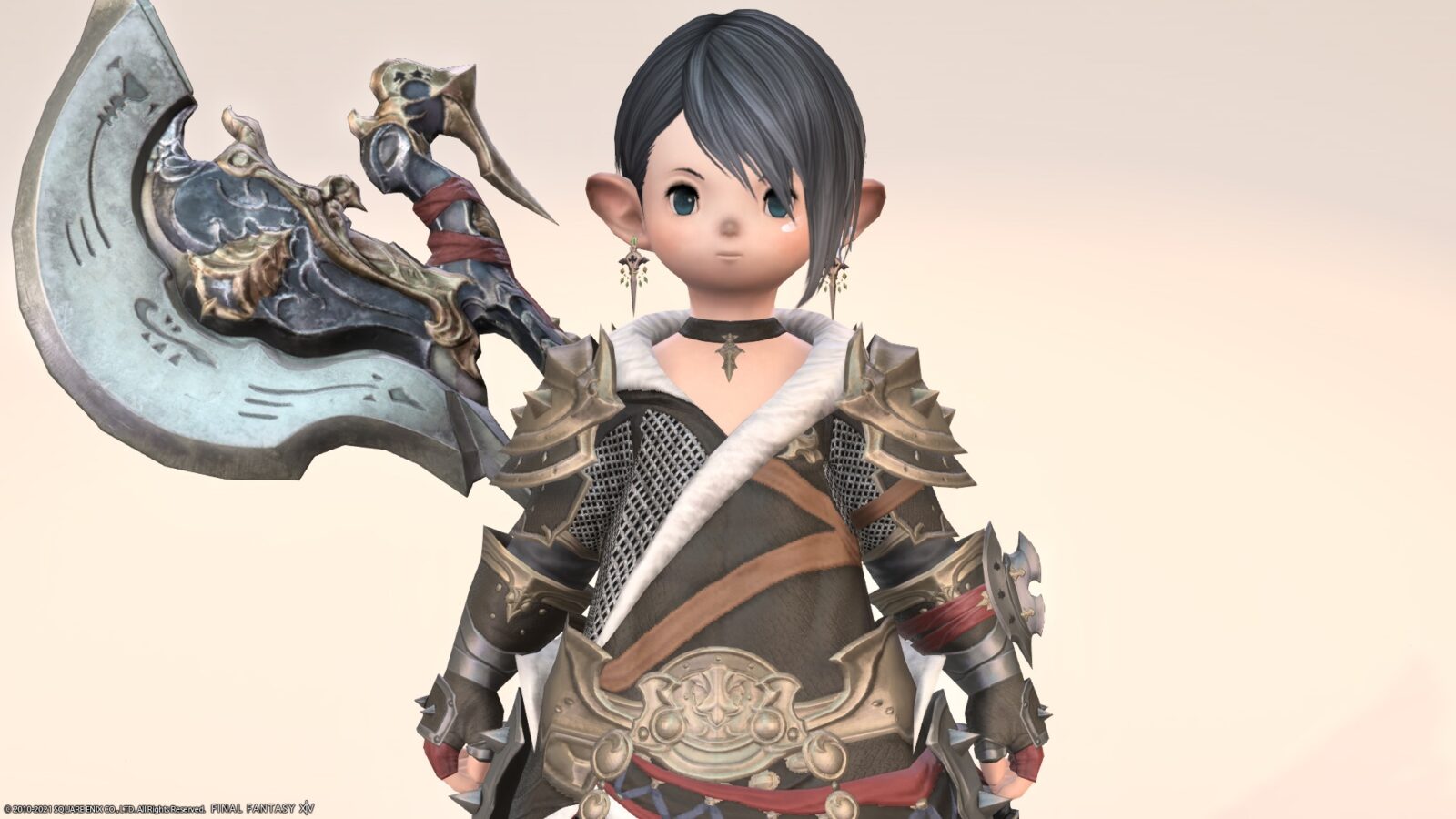 The torso equipment is a tunic with a wide open collar.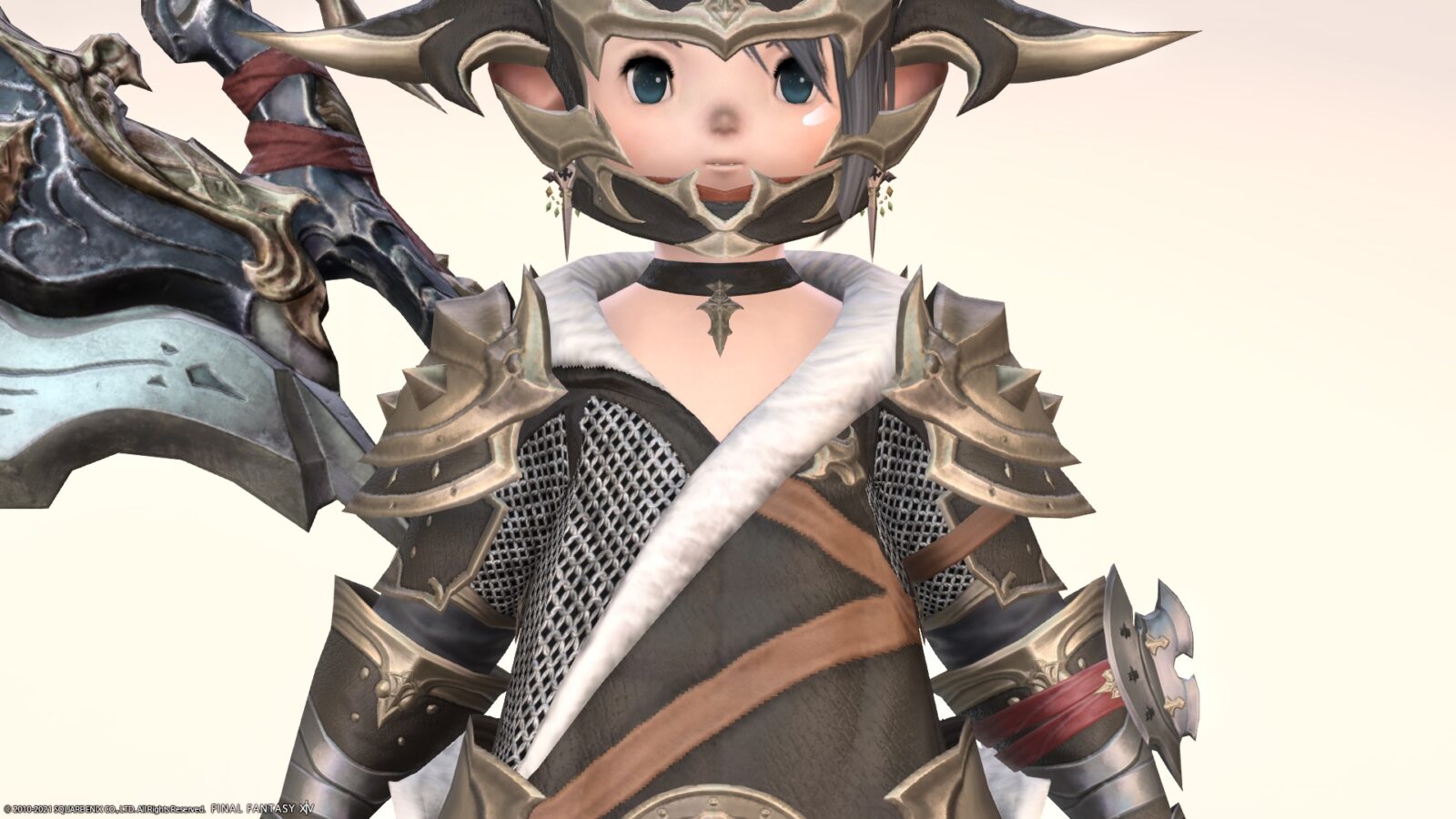 It seems that bore leather is stretched over the chainmail.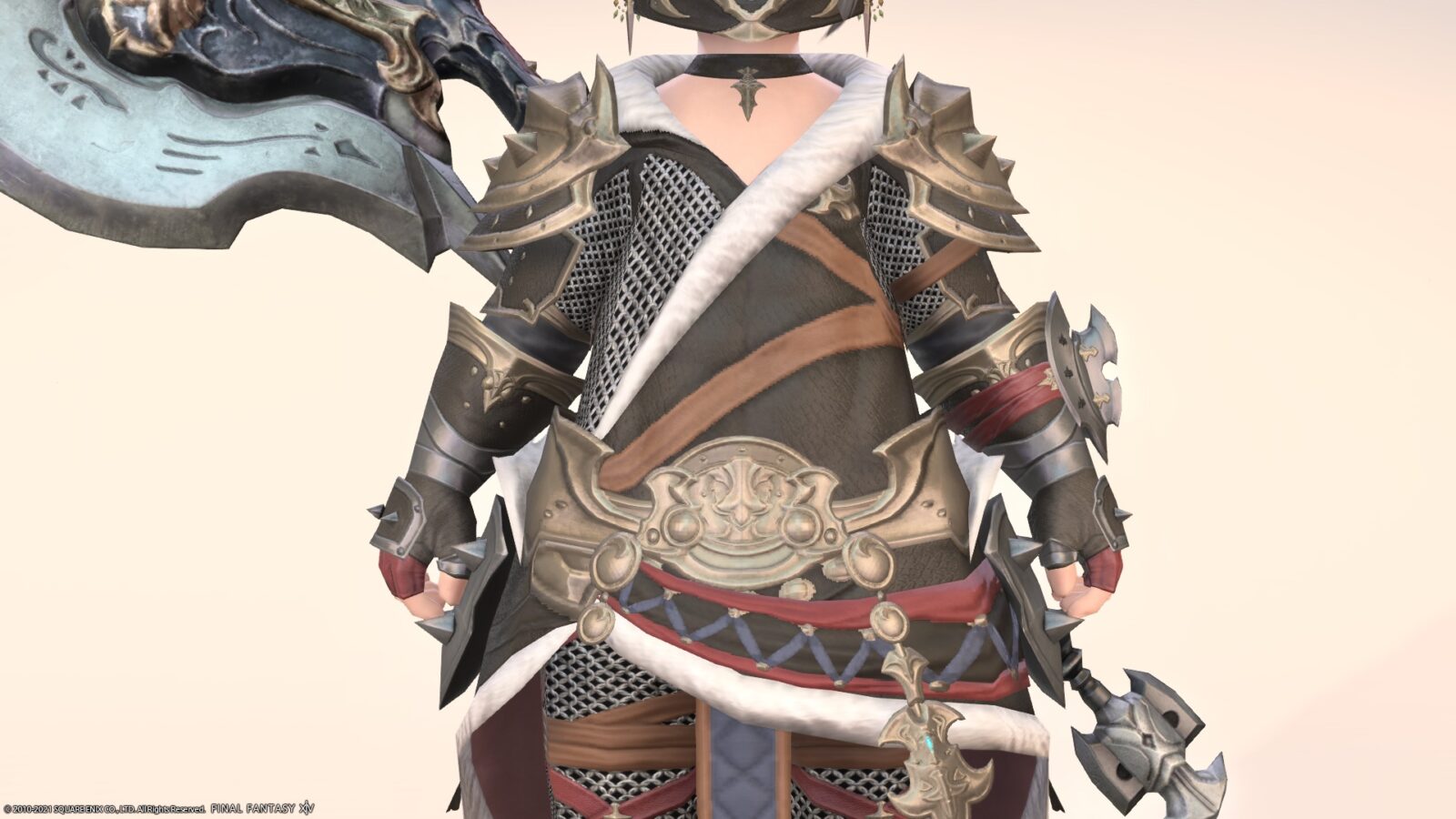 The hand is a gauntlet that looks like a warrior's AF equipment. You can attack with your arm.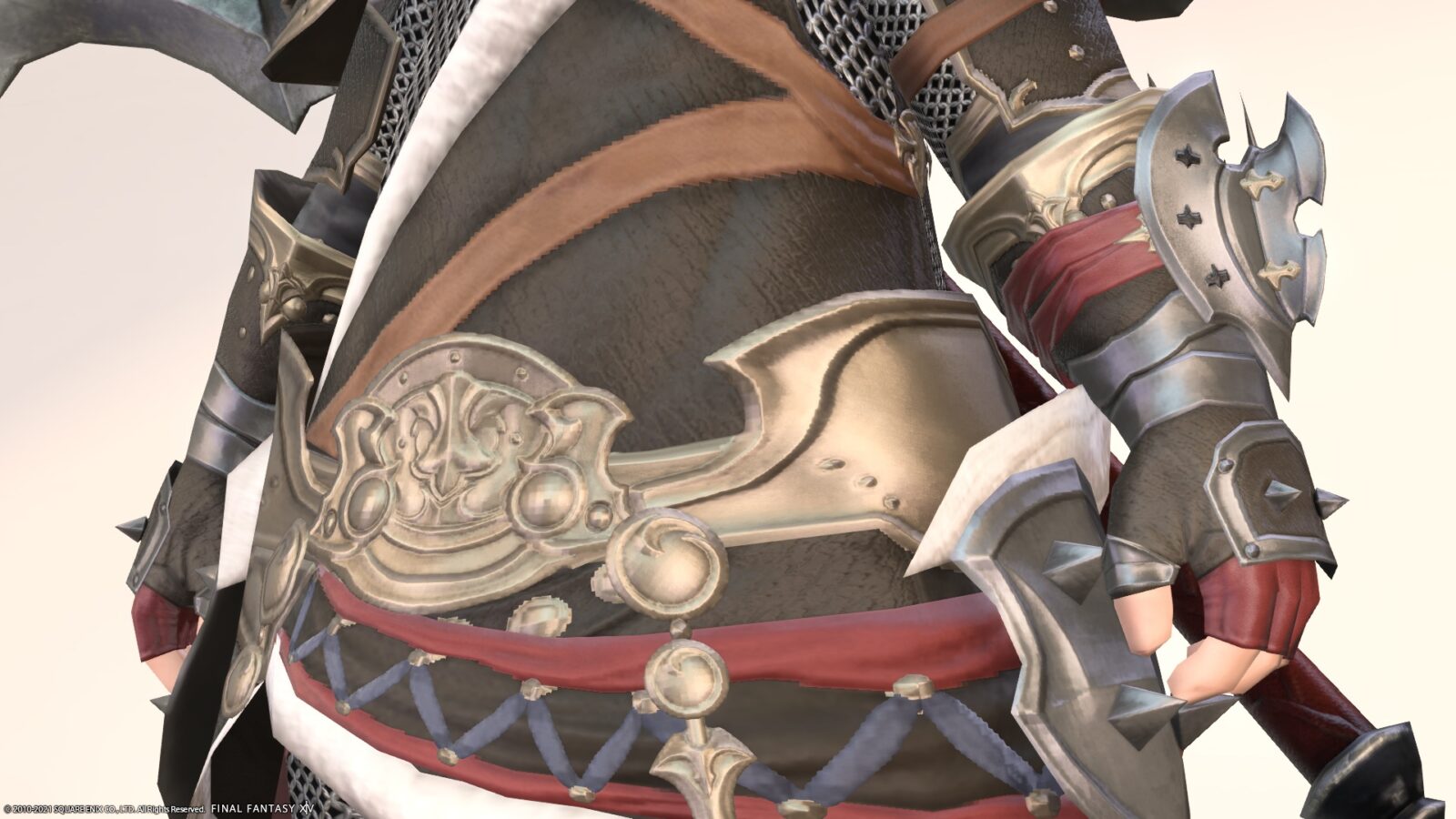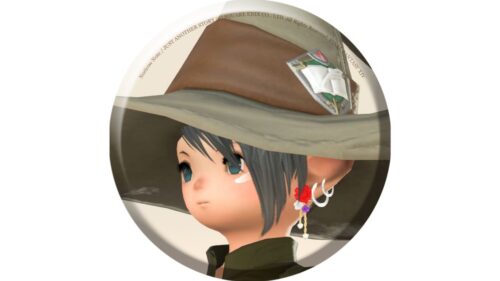 norirow
Warriors use a beating attack called "Upheaval".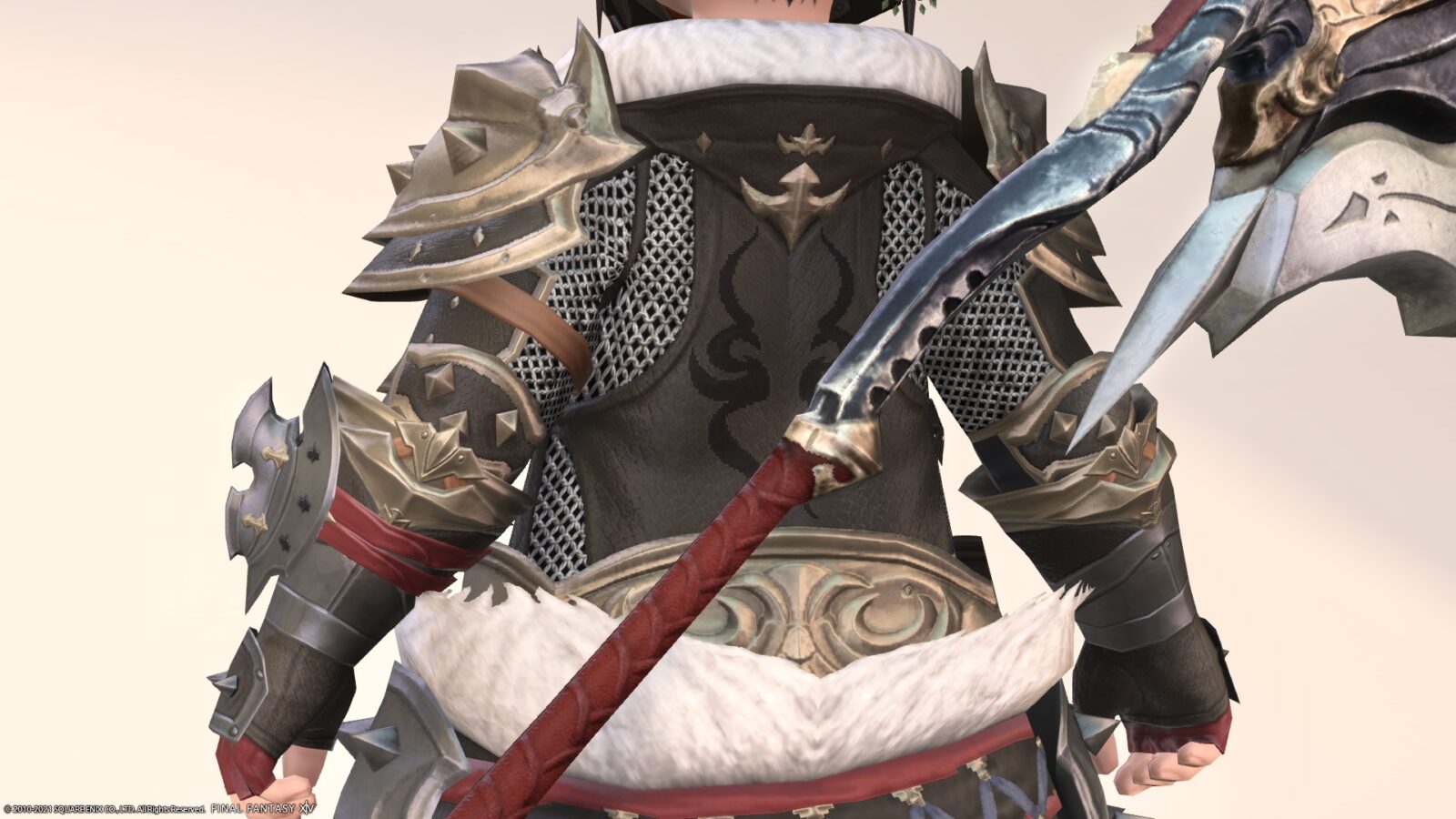 The feet also have a unique shape.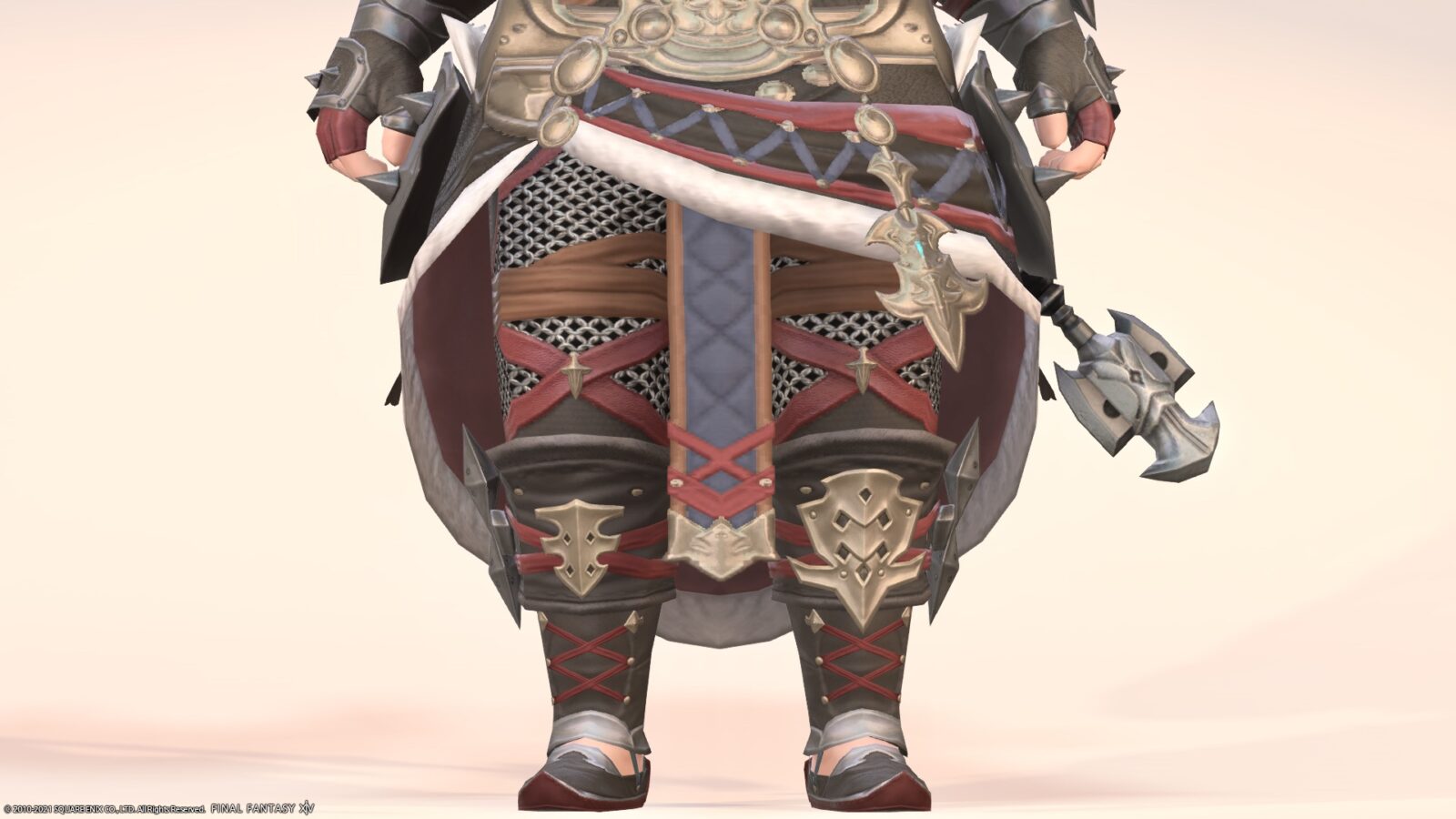 There is also a small axe behind.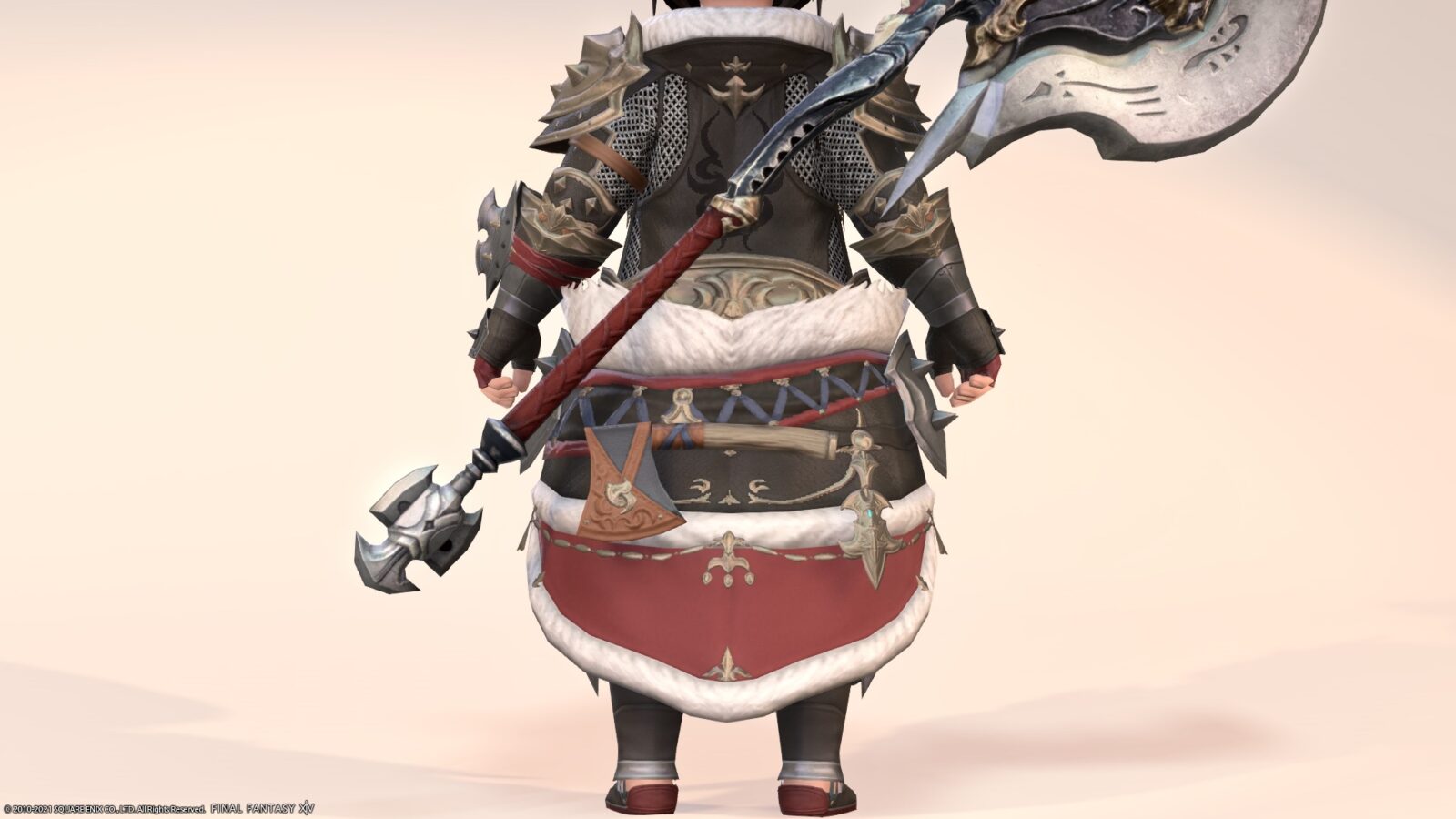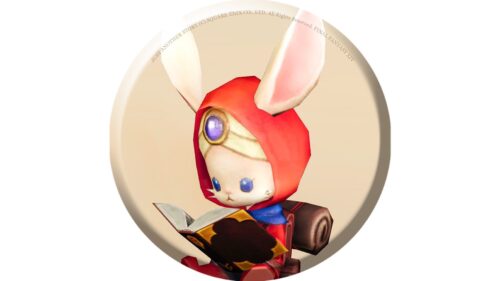 namingway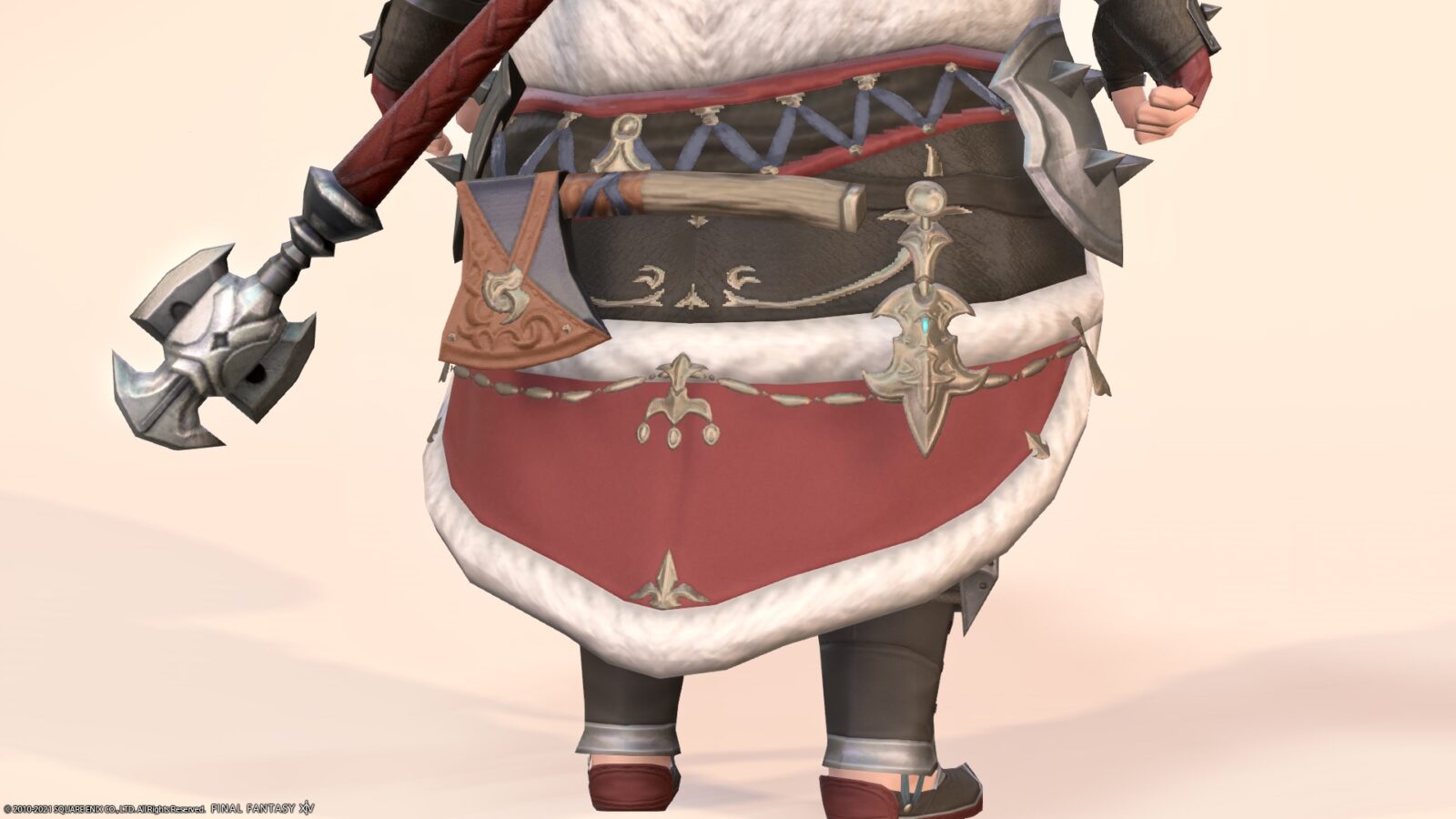 These cannot be dyed, but a version that can be dyed with "Memoria Misera (Extreme)" is available.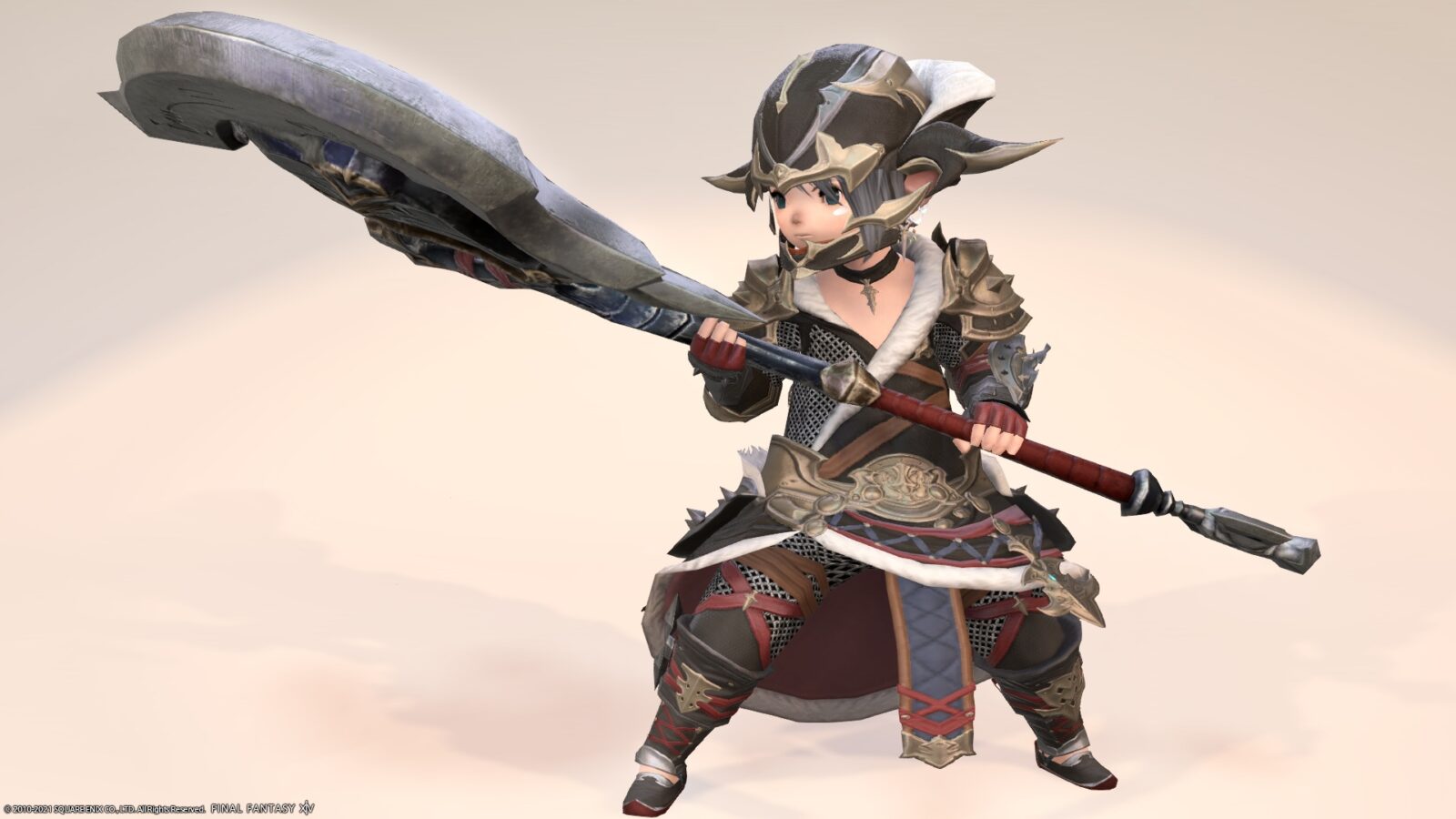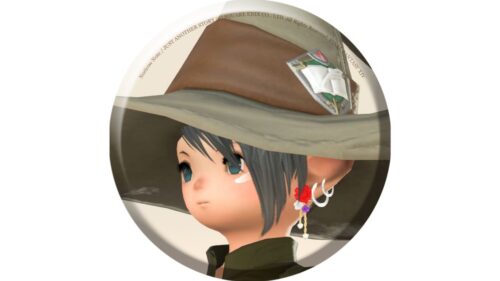 norirow
It's a nomadic outfit, isn't it? I seem to live in the Azim Steppe.
I think the name comes from the ancient Roman tribe "Boii".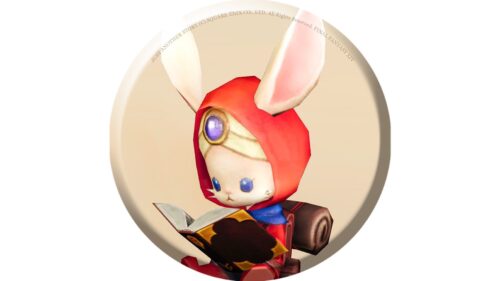 namingway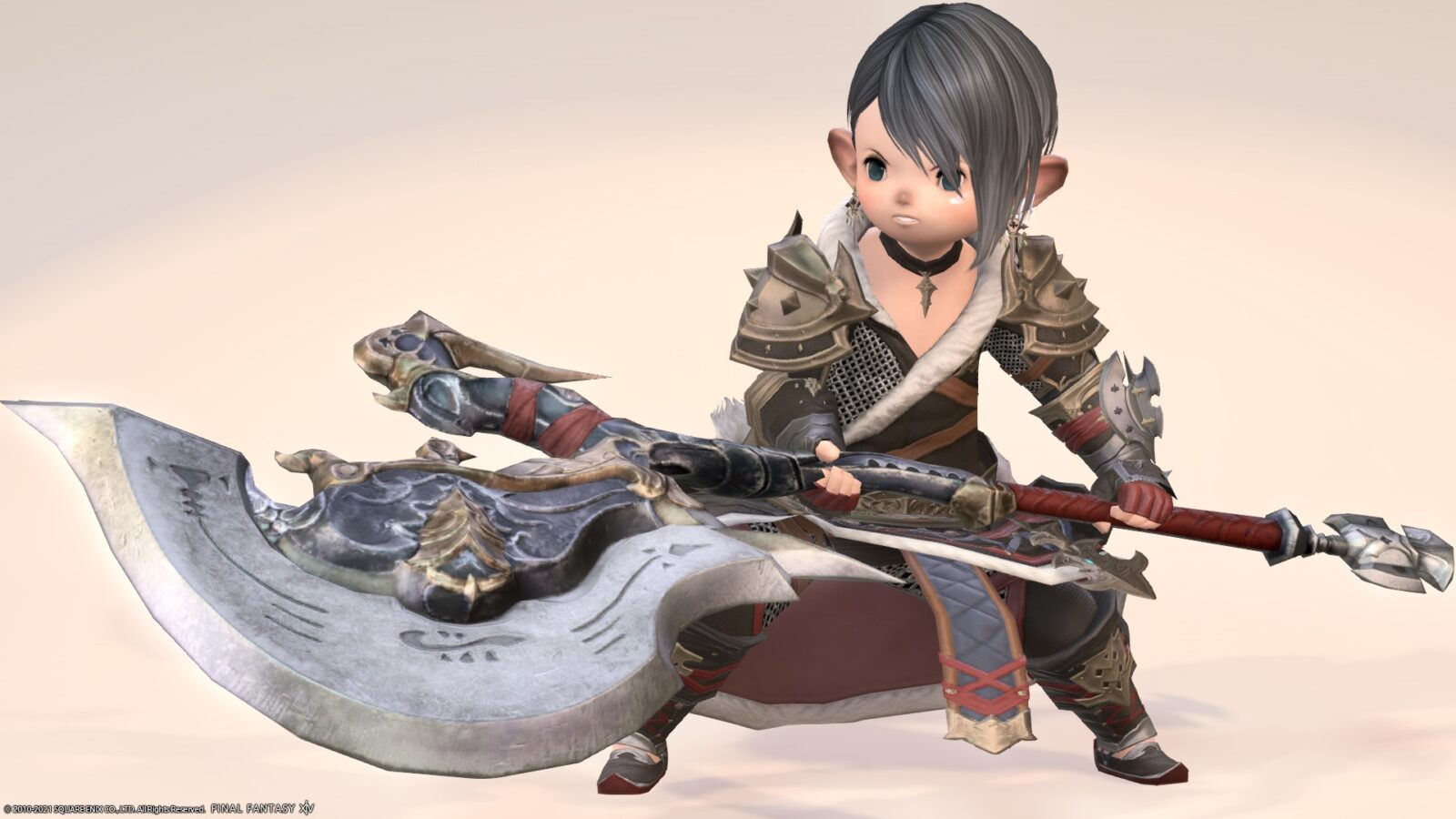 After all, I don't think you look good in wild costumes. (Because you are weak)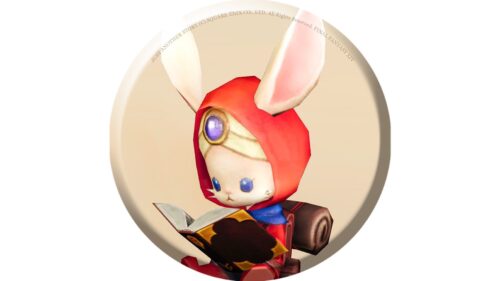 namingway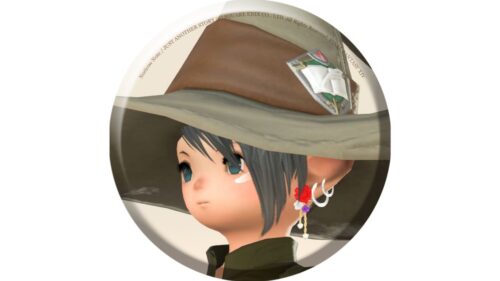 norirow
Σ(゚д゚lll)Garn (I heard something secretly 💦)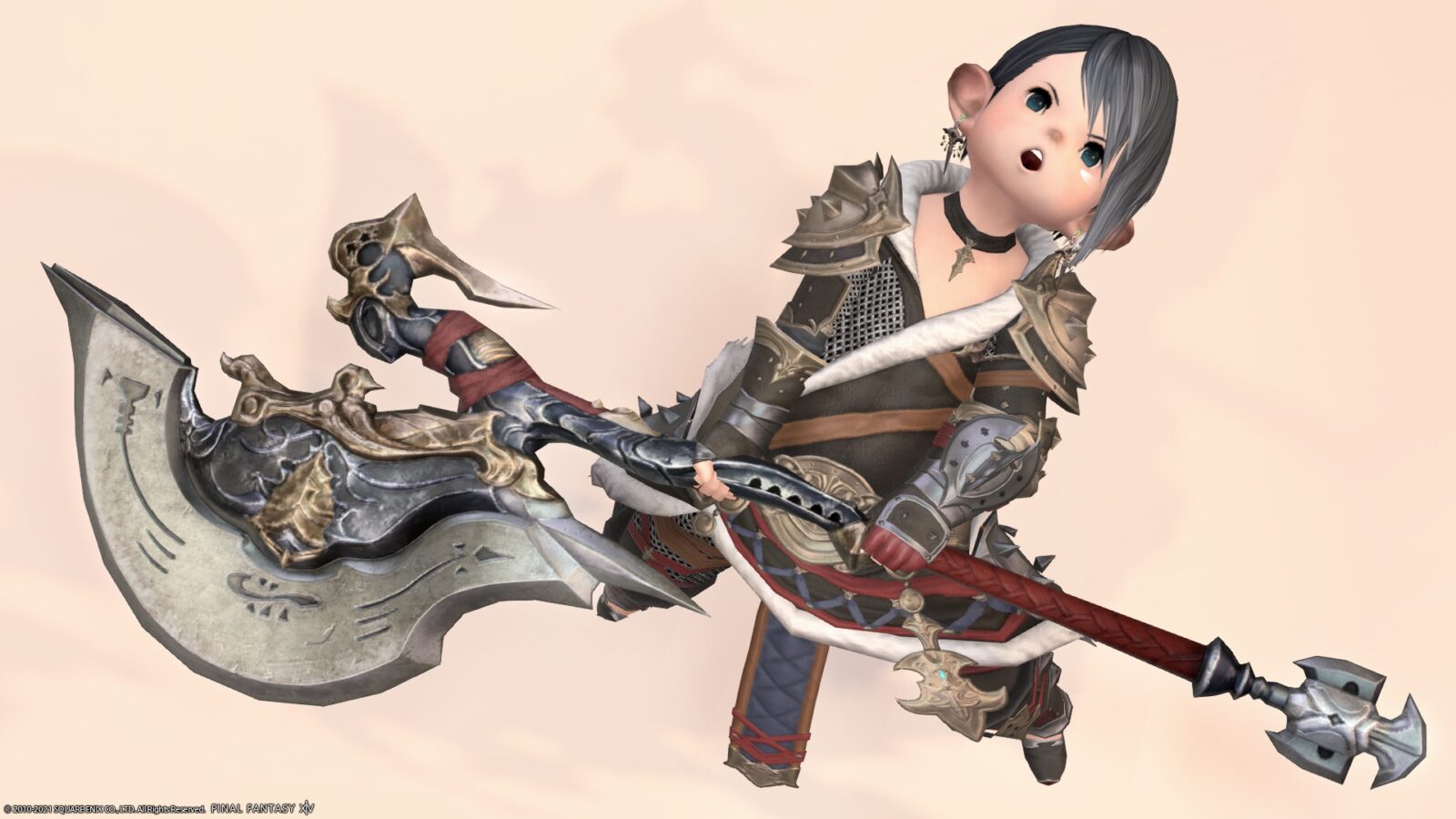 So, it was a record of the warrior's AF4 (Lv80) equipment "Boii" series.
▼ Please check the video for the movement of the fabric!
Related records
Successive warrior AF equipment