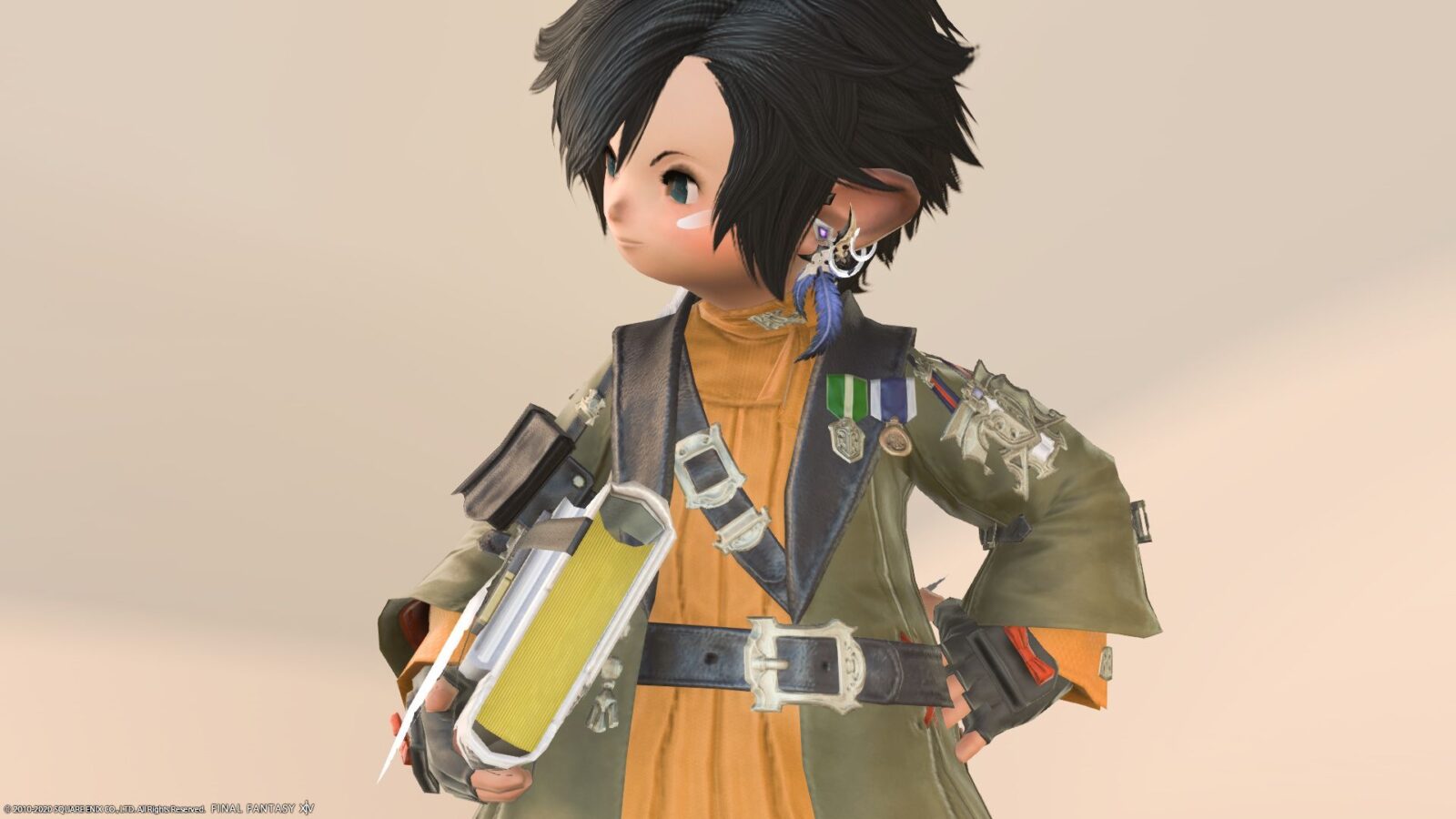 This is the scholar's AF1 equipment "Scholar" series.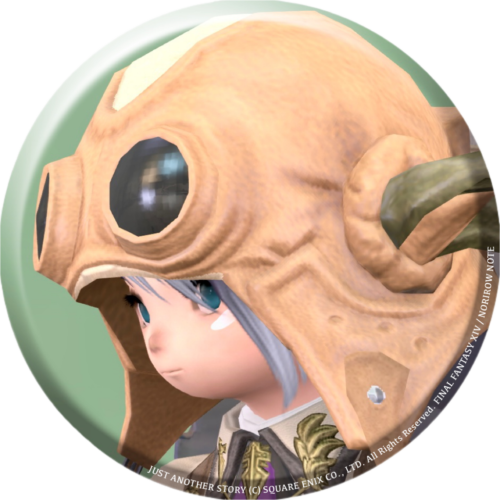 norirow
The design has an academic atmosphere with a hat.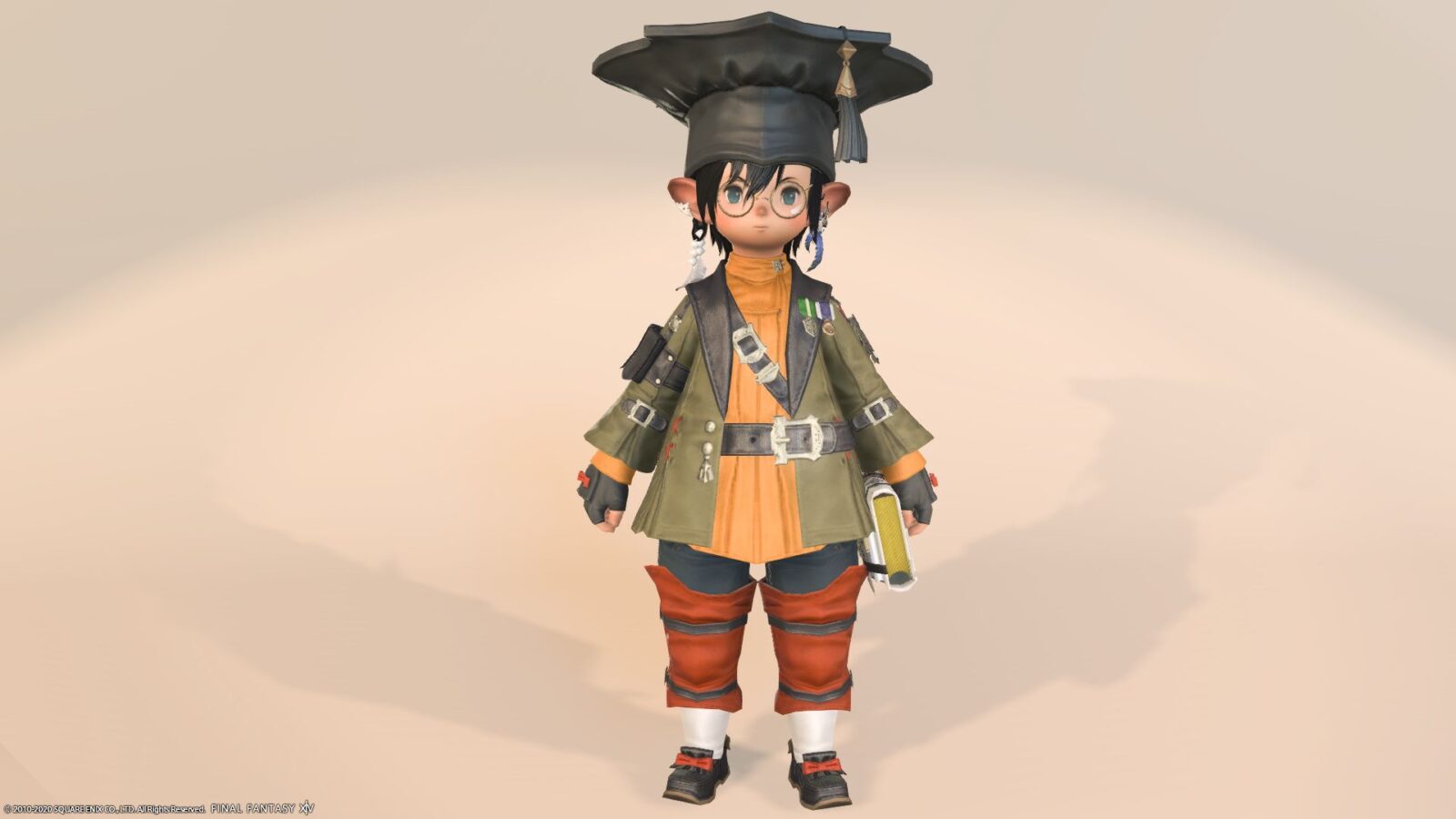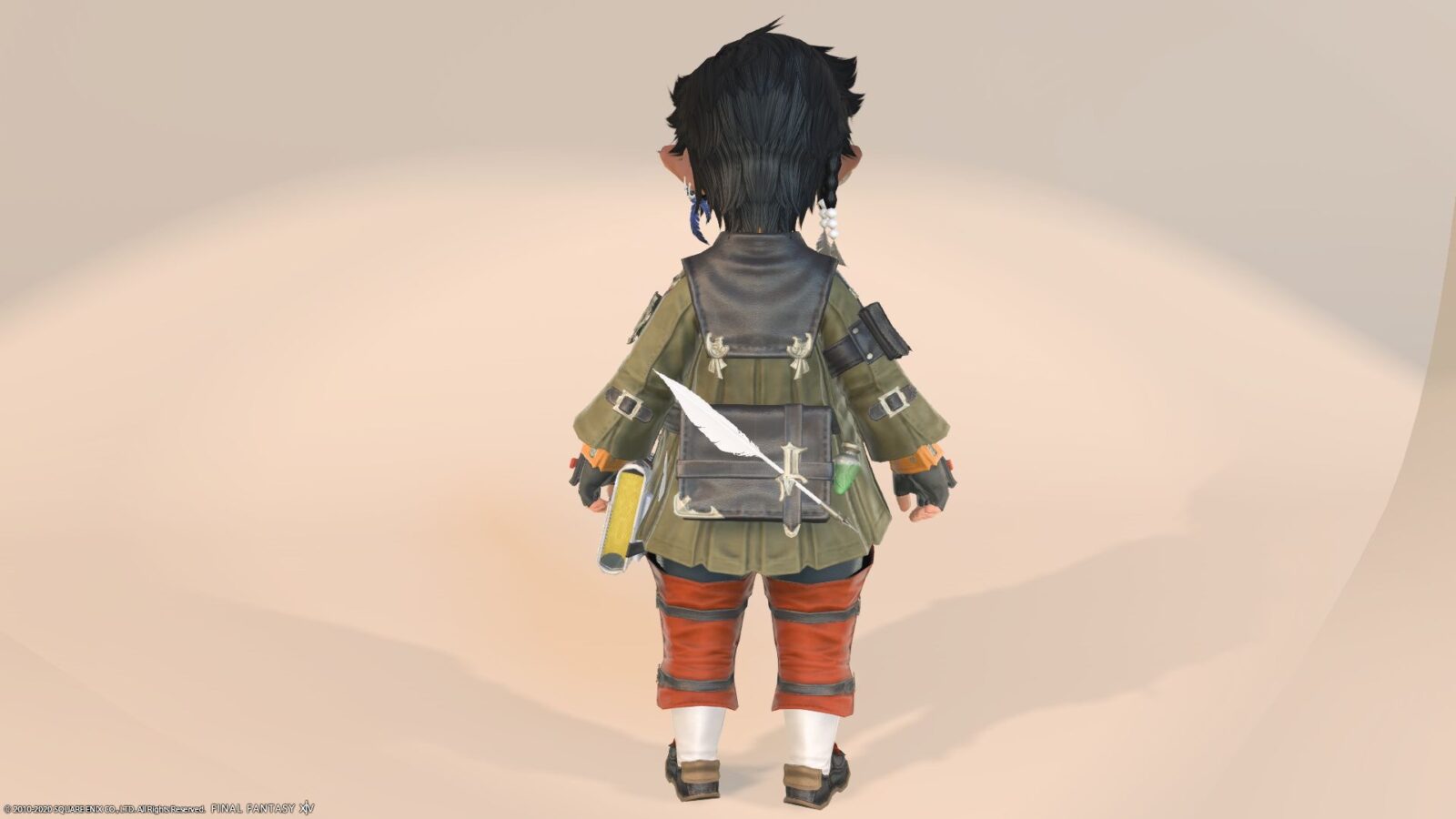 Isn't the color scheme strange … ?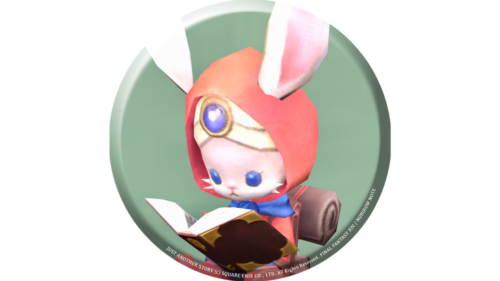 namingway
The color scheme is a little strange, but it can be dyed by evolving it.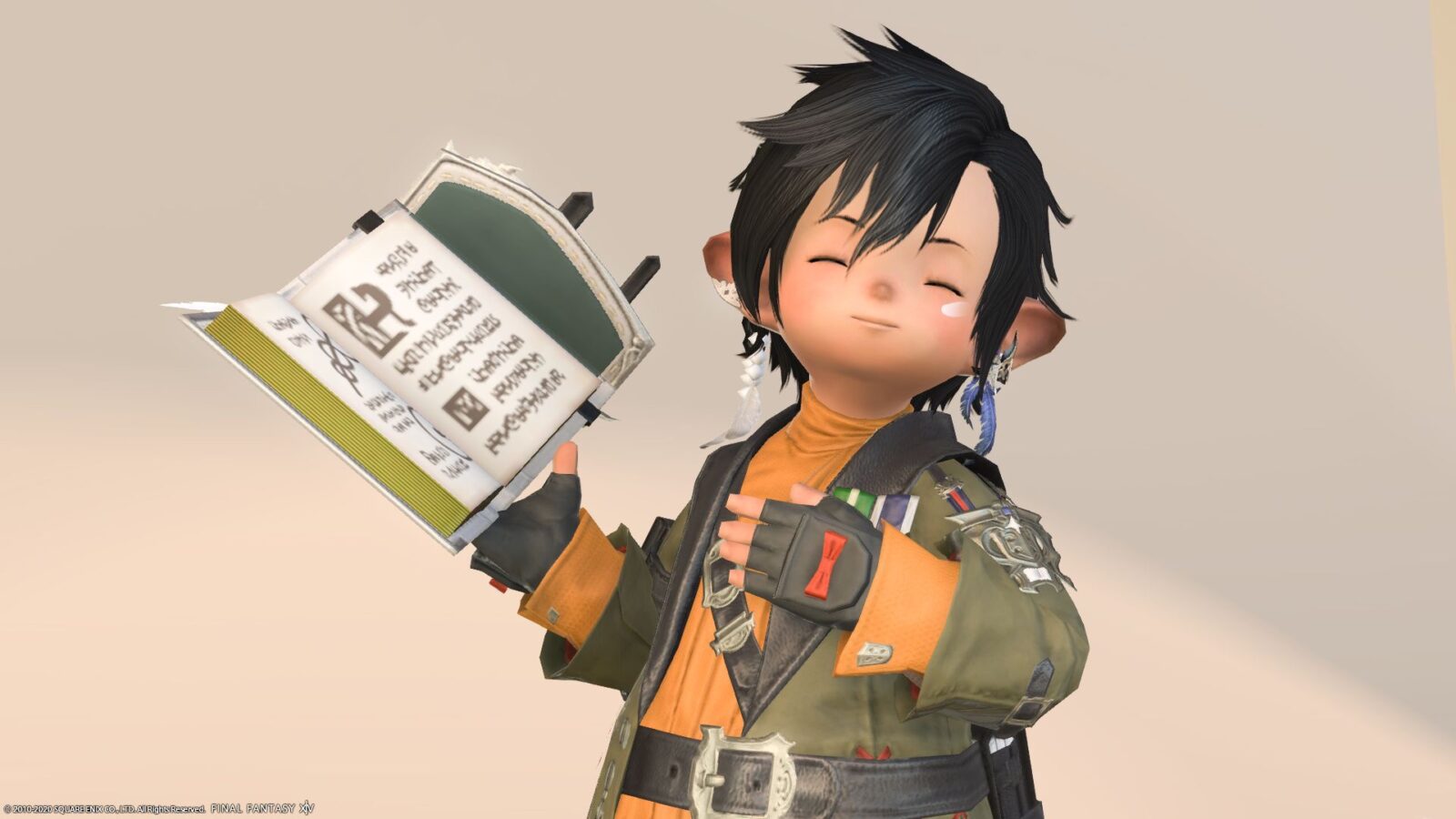 Scholar AF1 equipment "Scholar" series
In addition, these should naturally gather as you proceed with the scholar's job quest.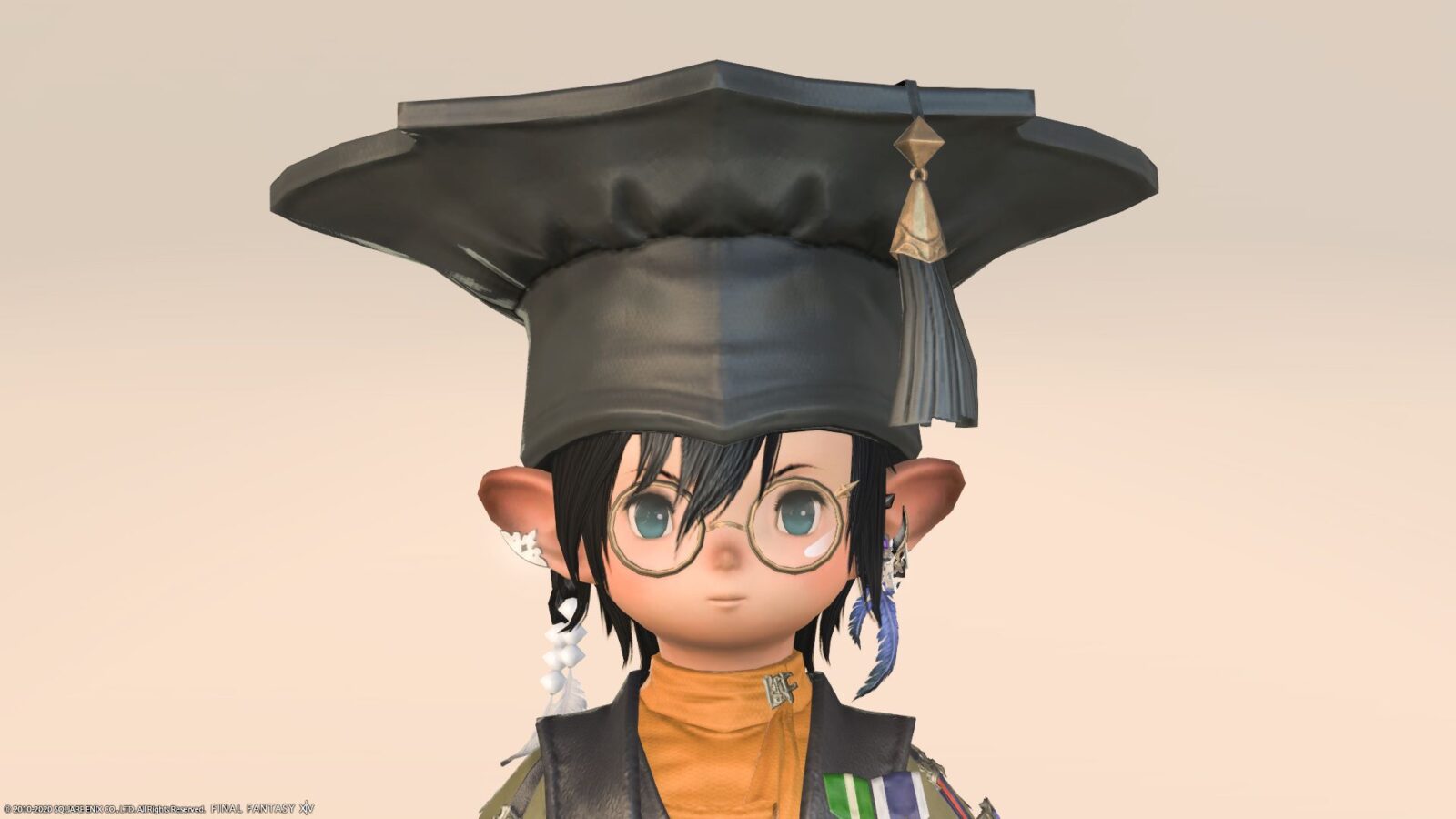 It is also possible to remove the characteristic glasses of the hat.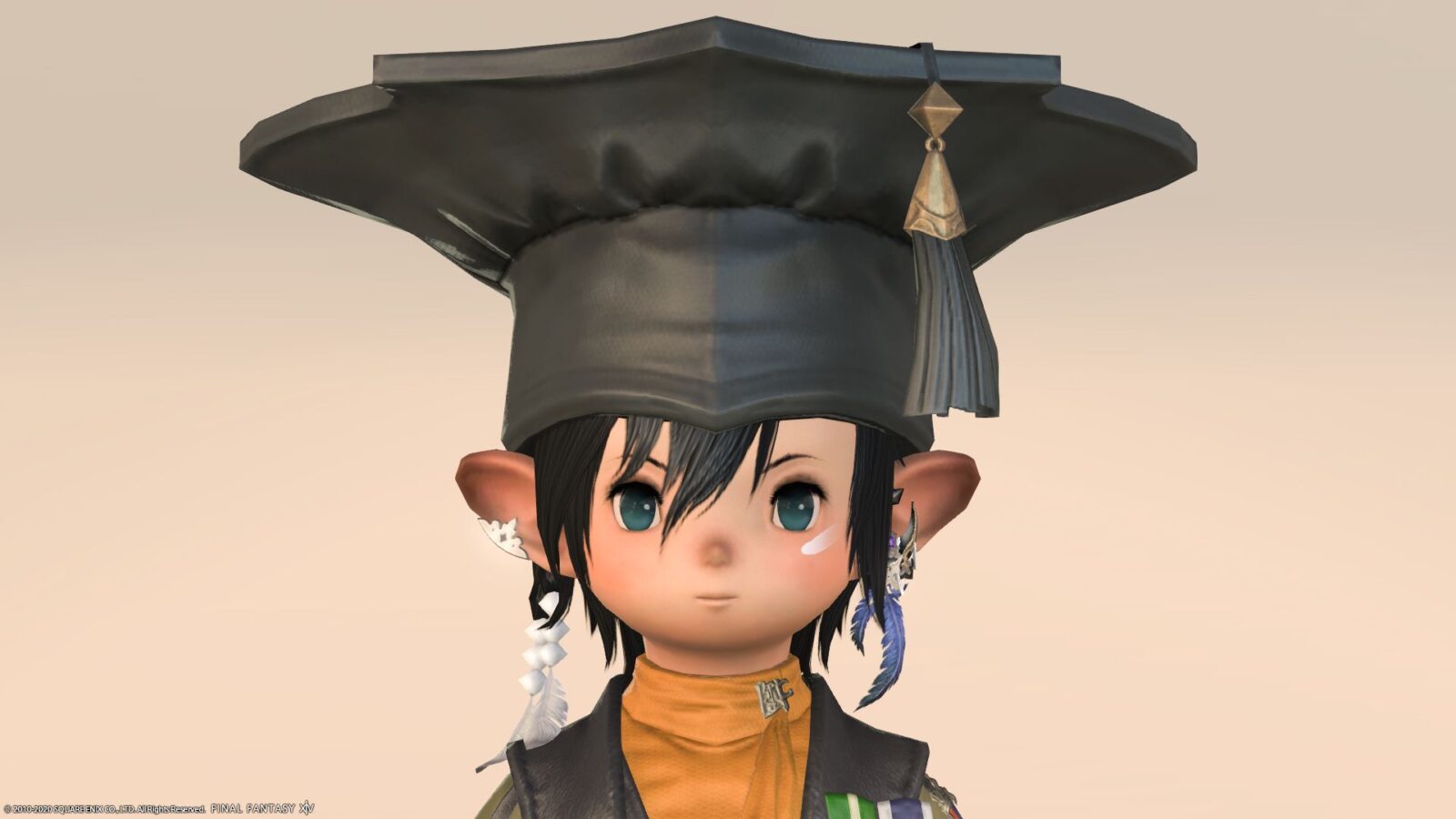 There are many decorations such as medals and accessory cases for the arms on the torso equipment, and half of the belt usage is wrapped around the outside of the jacket, which is quite sophisticated equipment.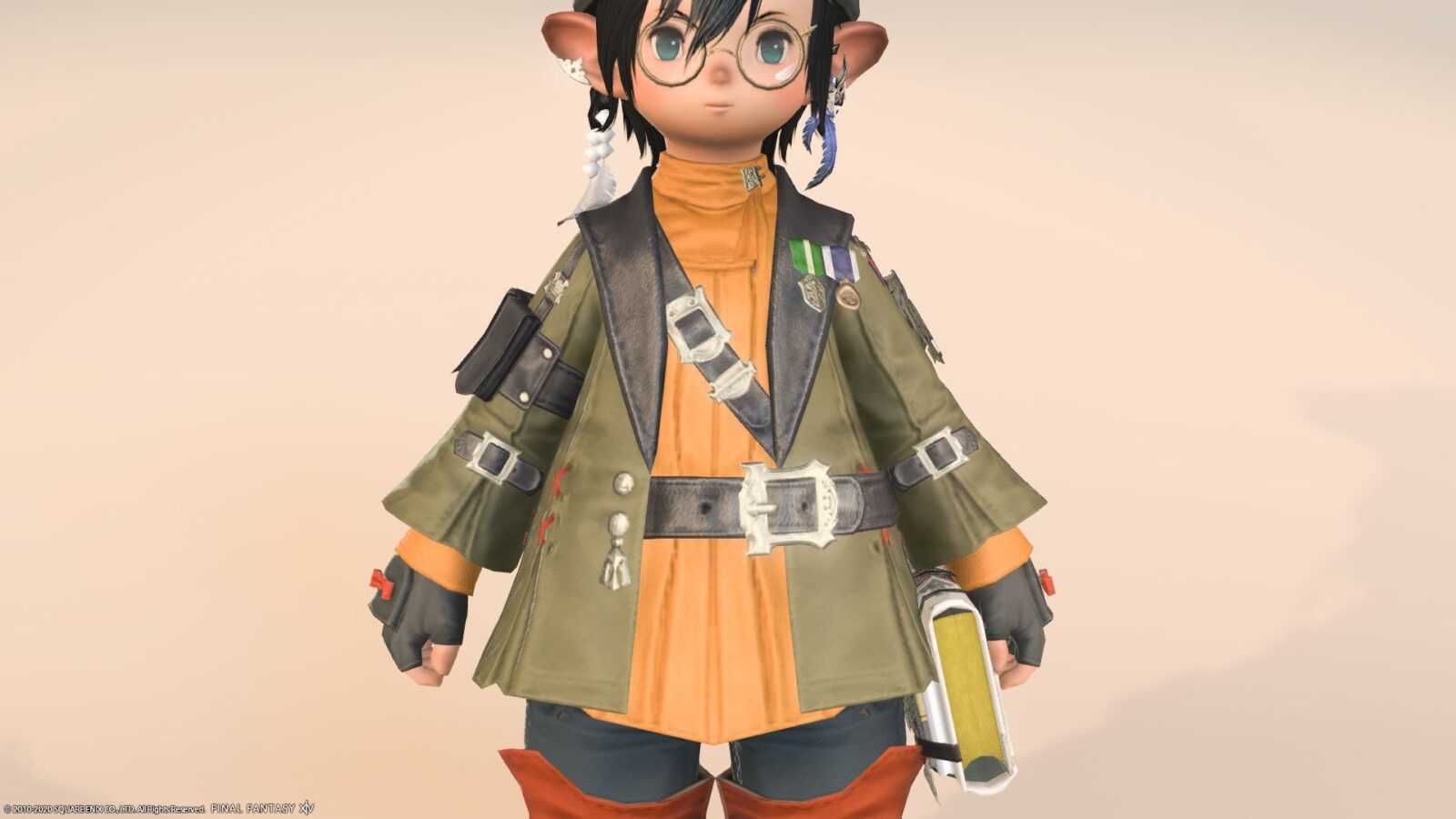 The foot equipment is doubled from the thighs to below the knees, and the stylish loafers with ribbons are integrated into this unusual boot.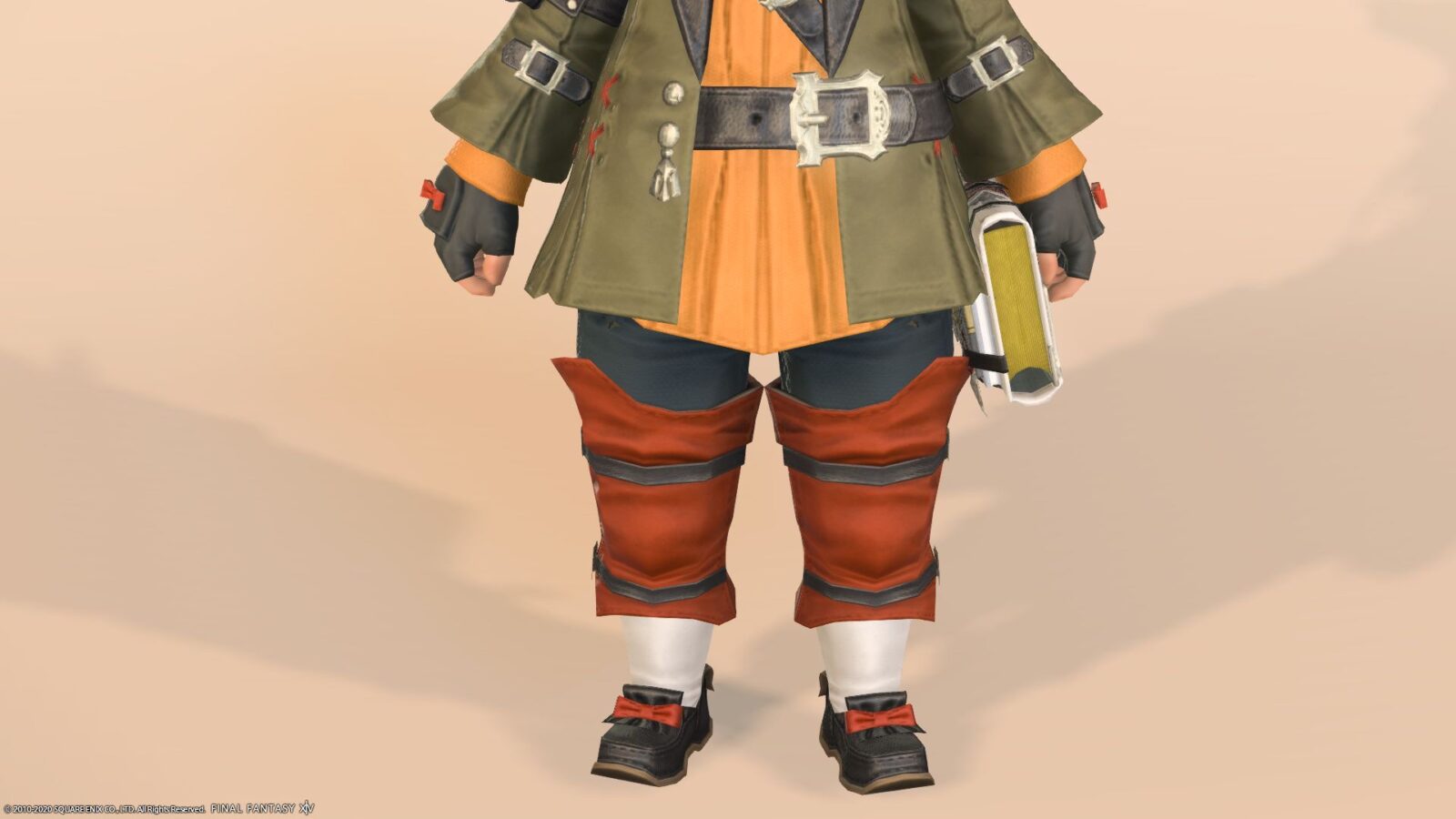 The color of each part is sober, but the color combination is quite strange.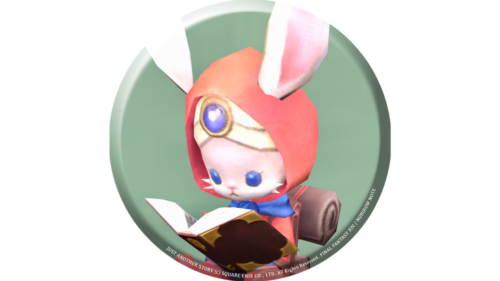 namingway
Hand equipment is a half glove with shoes and a matching ribbon. It is also a design that seems to be easy to use.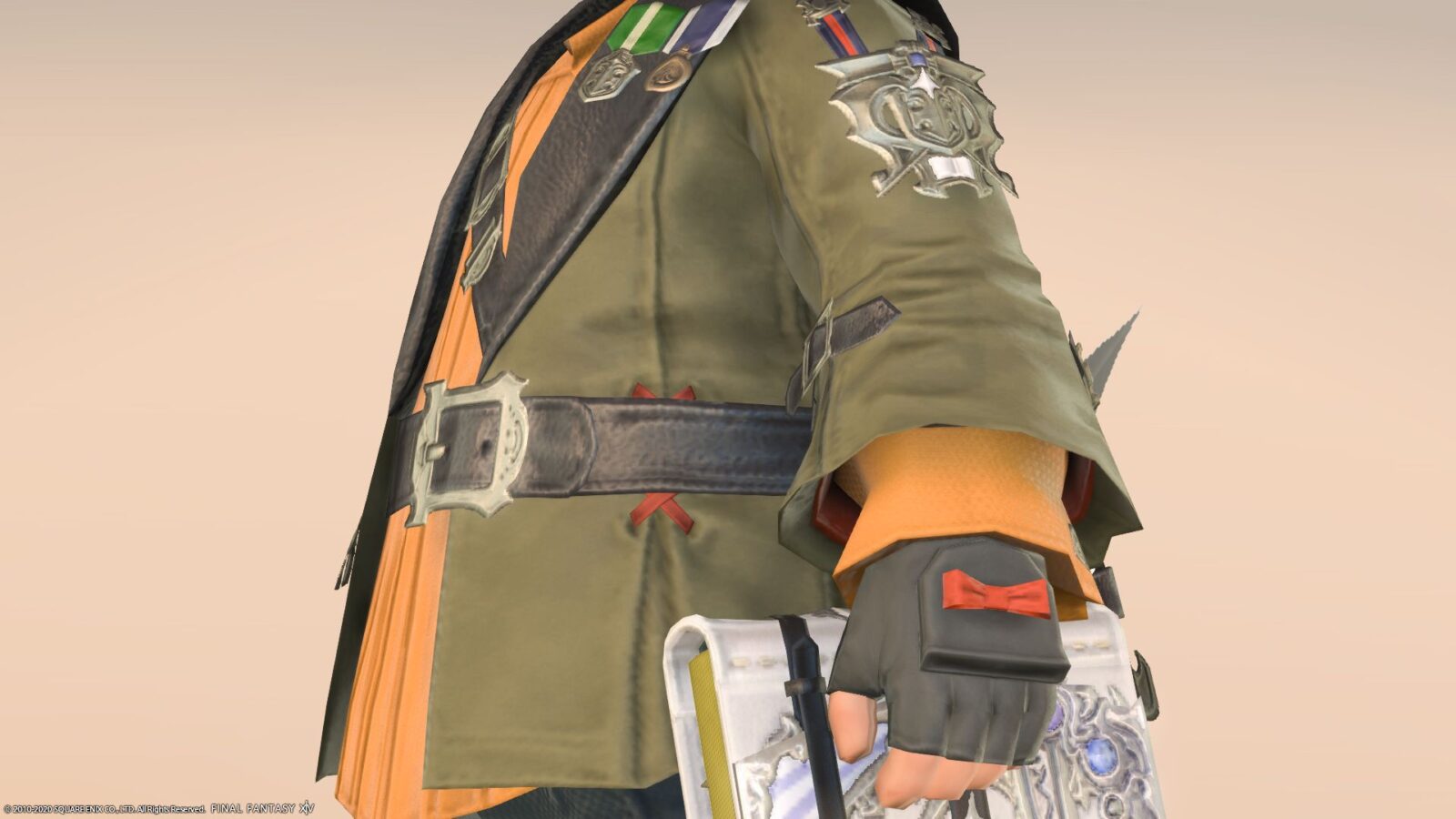 I wear a bag with a quill on my back and it's kind of cute.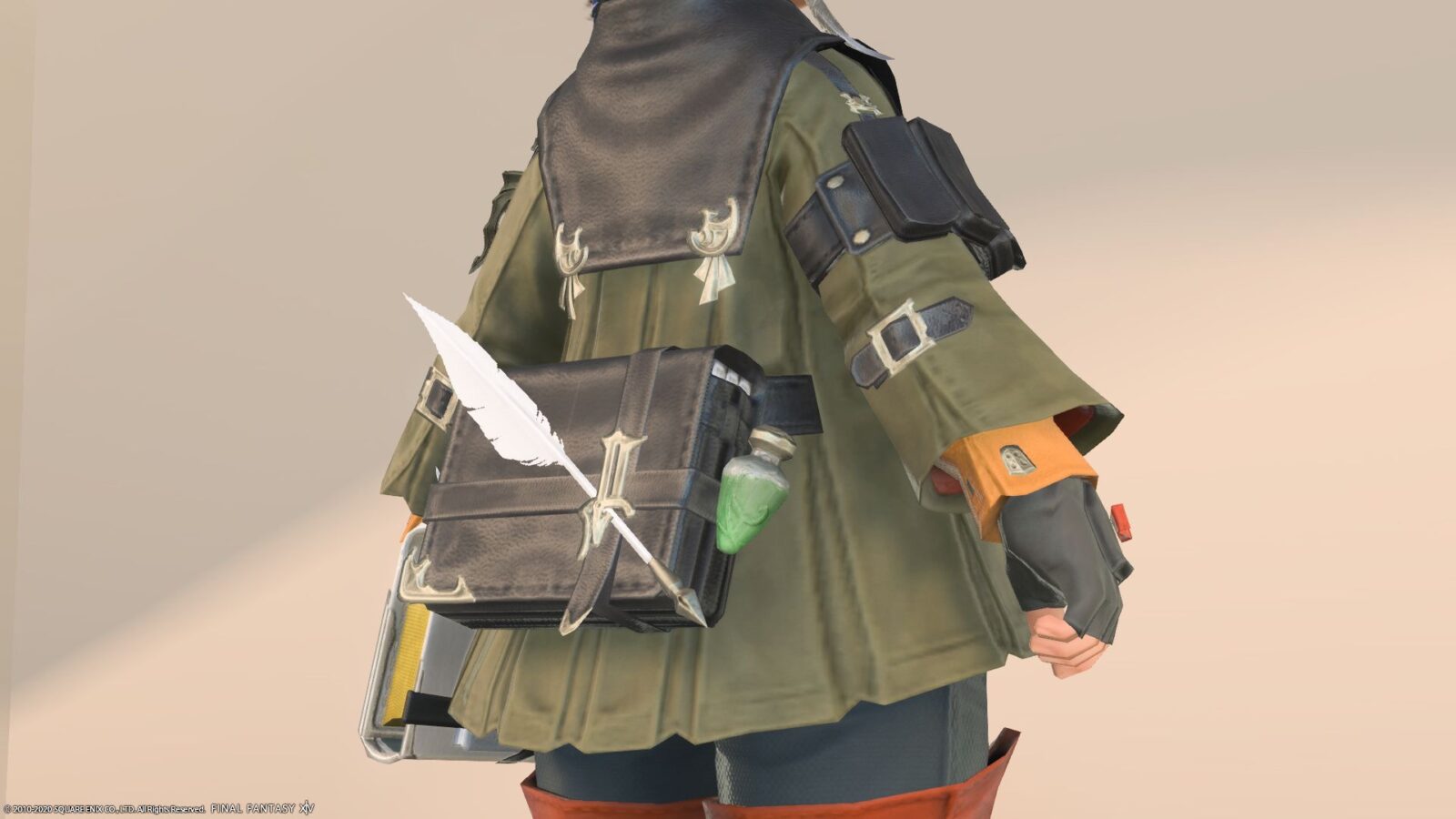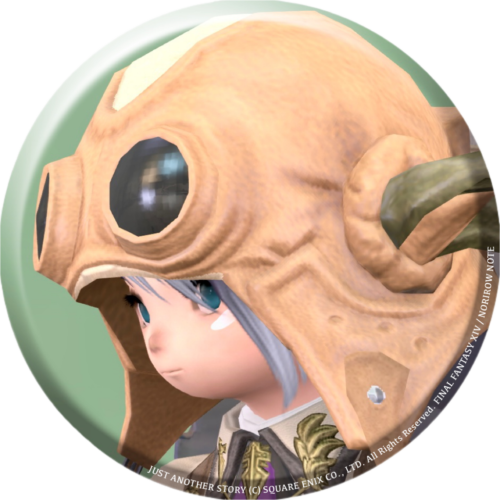 norirow
I like this bag because it's made of leather and it's cute.
In addition, you can evolve it by going to Kakalan of Mor Dhona with "Scholar's Attire Augmentation" that can be made by an alchemist.
"Augmented Scholar" series that can be dyed
Snow White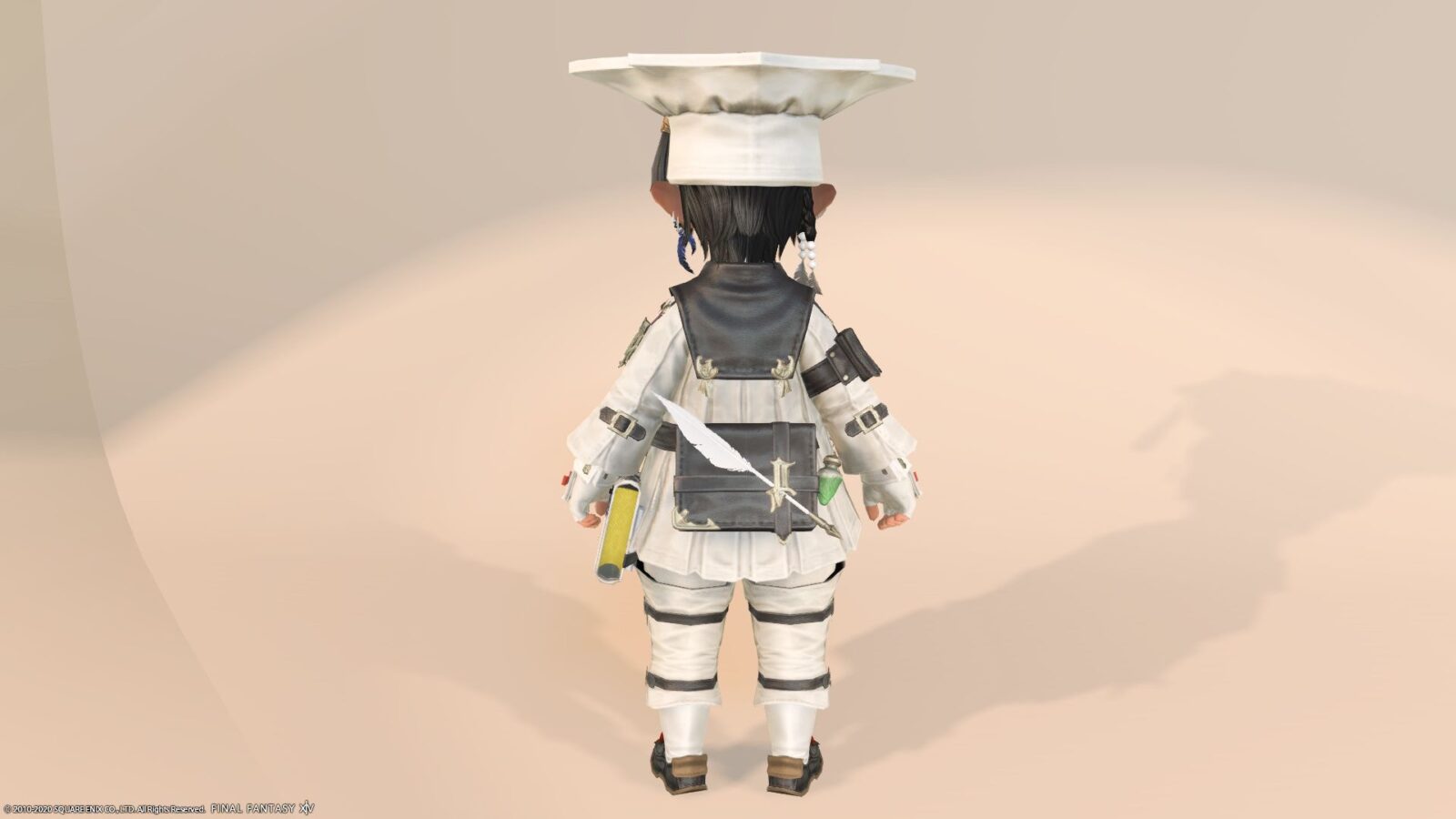 Wine Red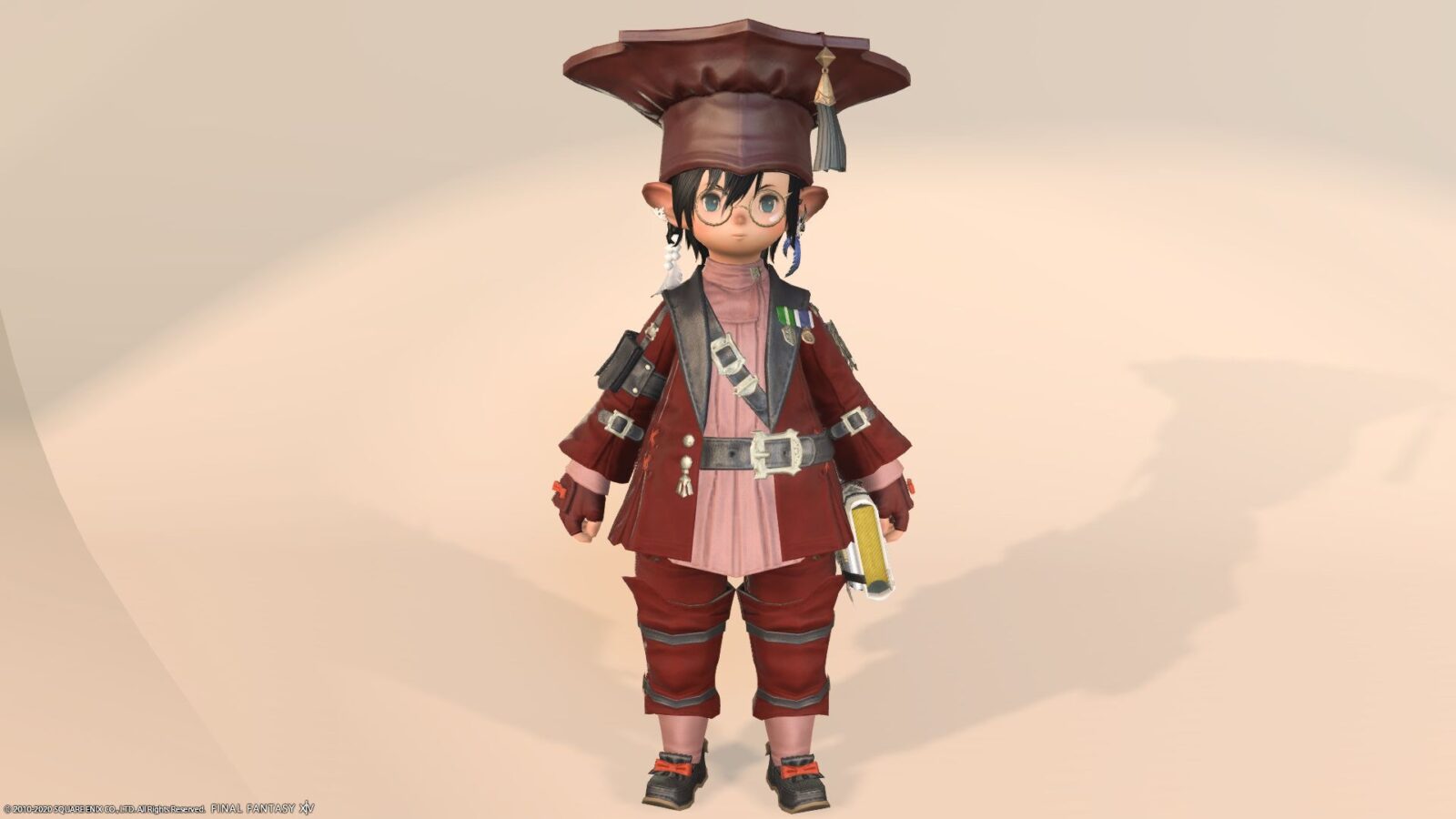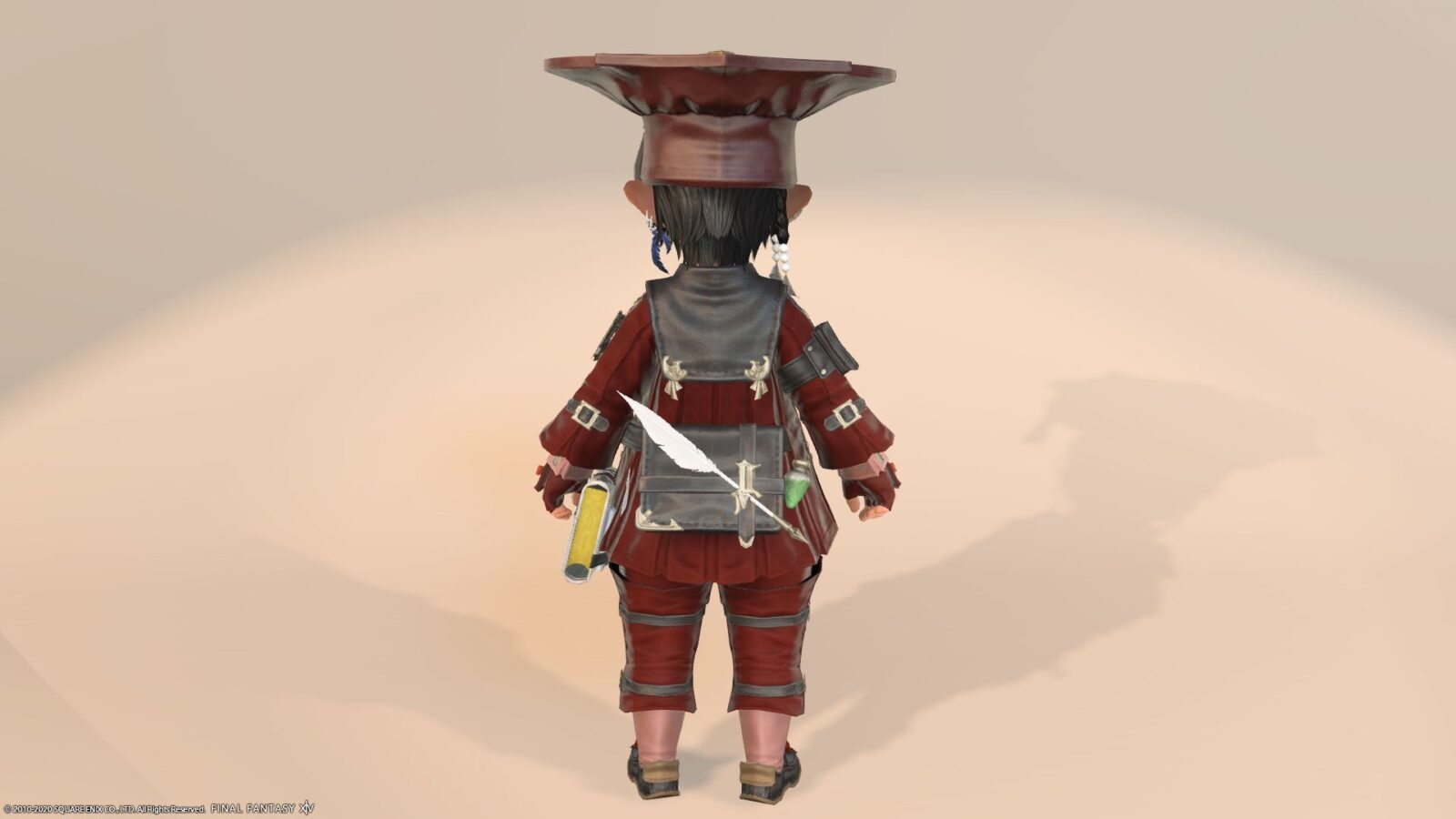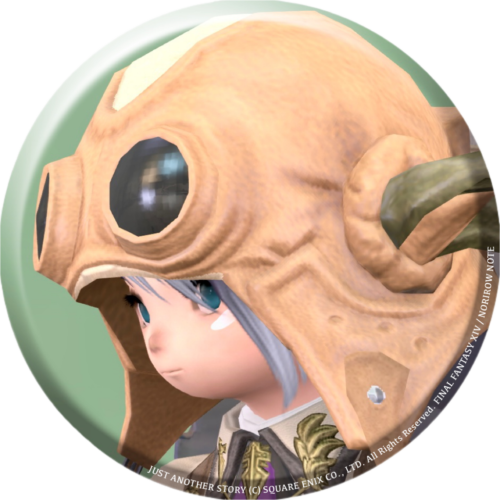 norirow
The scholar's AF equipment has an academic feel to the hat with glasses, but except for the hat, it has a lot of medals and so on, and I like it because it looks like a military uniform and looks cute.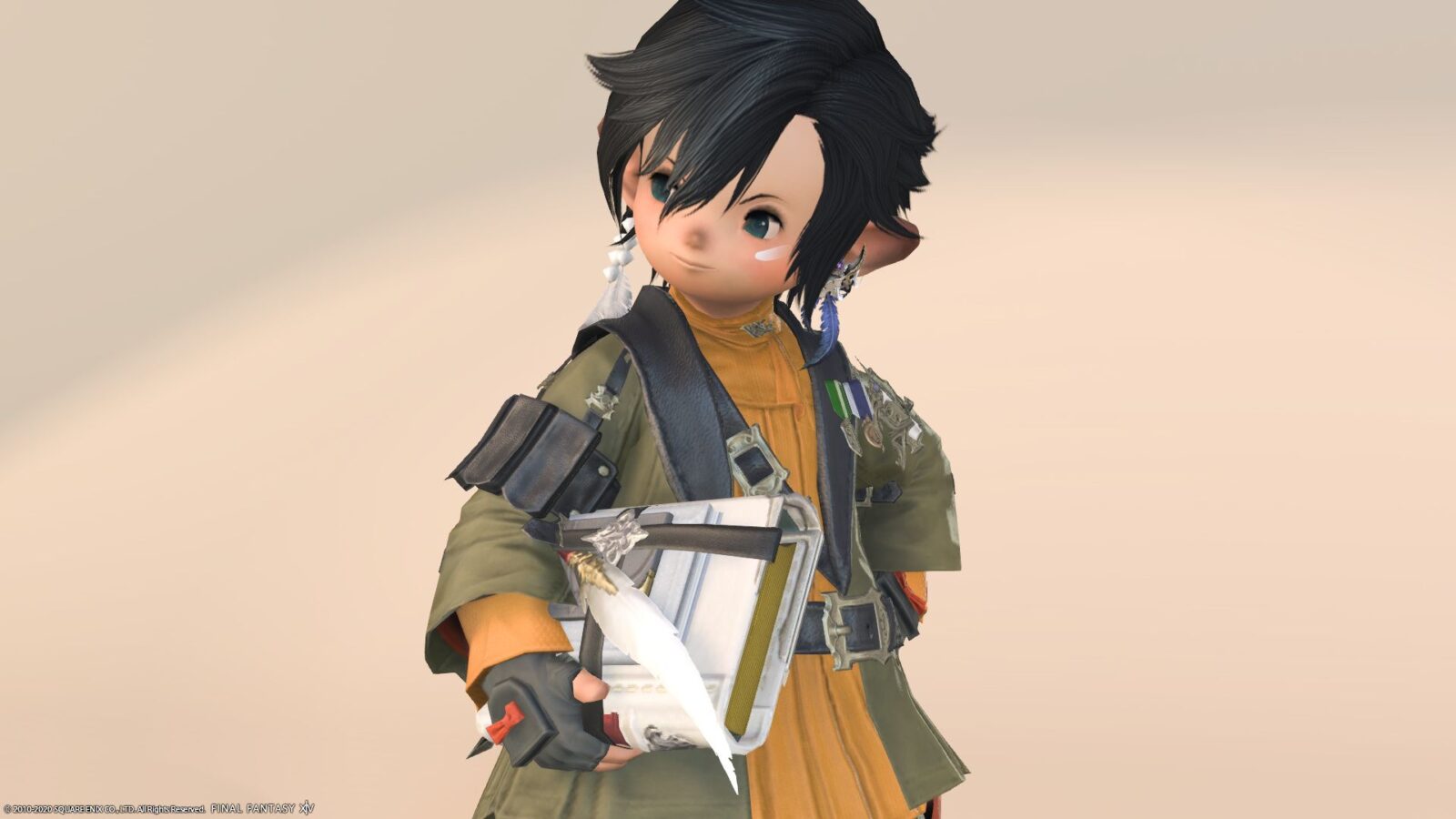 So, it was a record of the "scholar" series equipped with the scholar AF1.
▼ Please check the video for the movement of the fabric !
Related records
Scholar's successive AF equipment