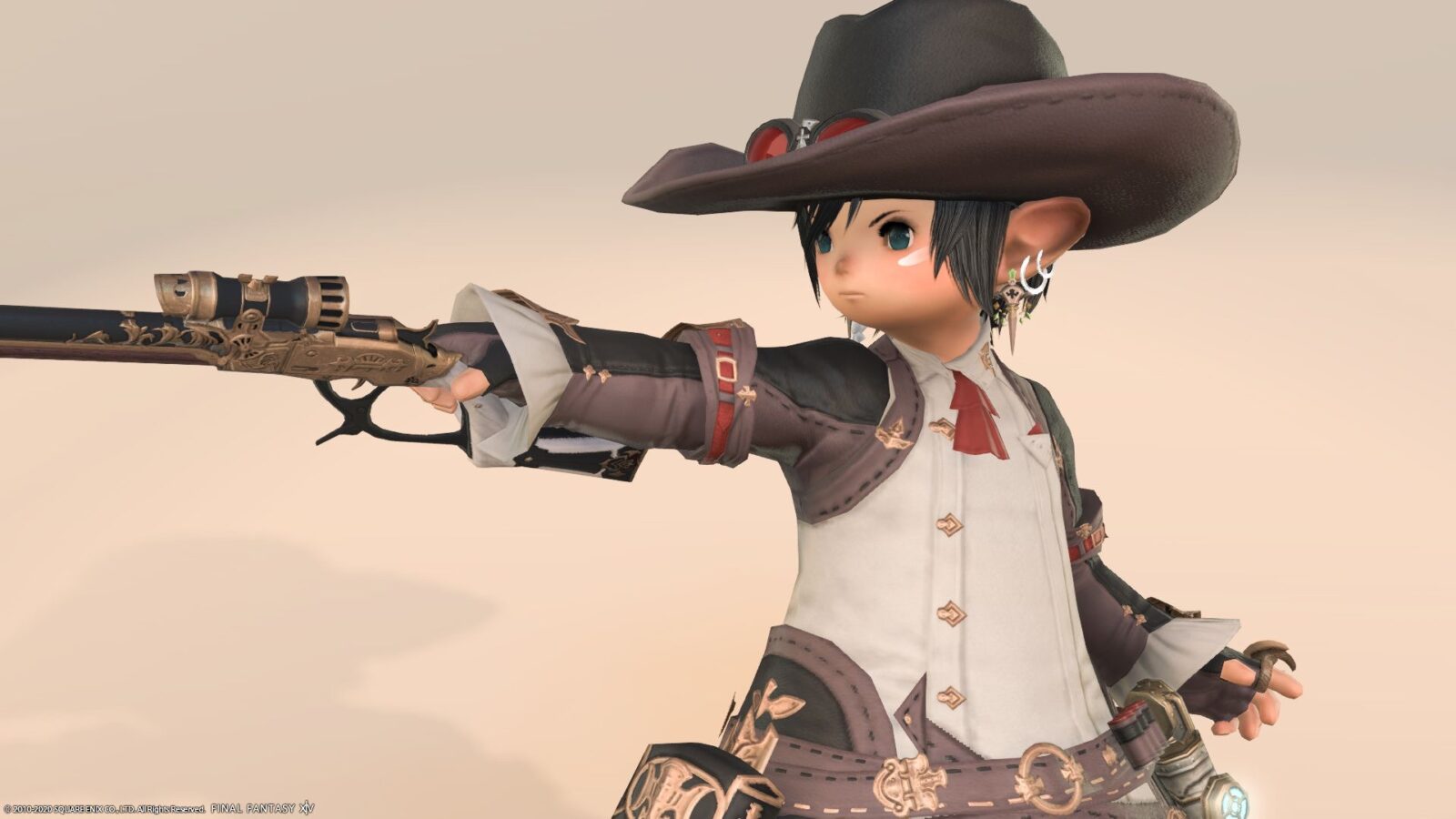 This is the "Gunslinger" series equipped with the very fashionable Machinist AF4.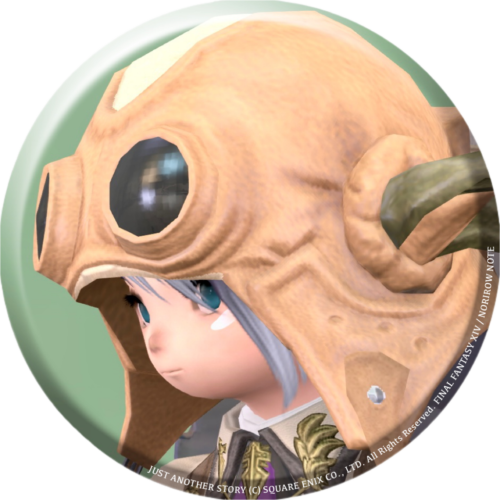 norirow
It's cool, so I recommend you to be a Machinist to wear it.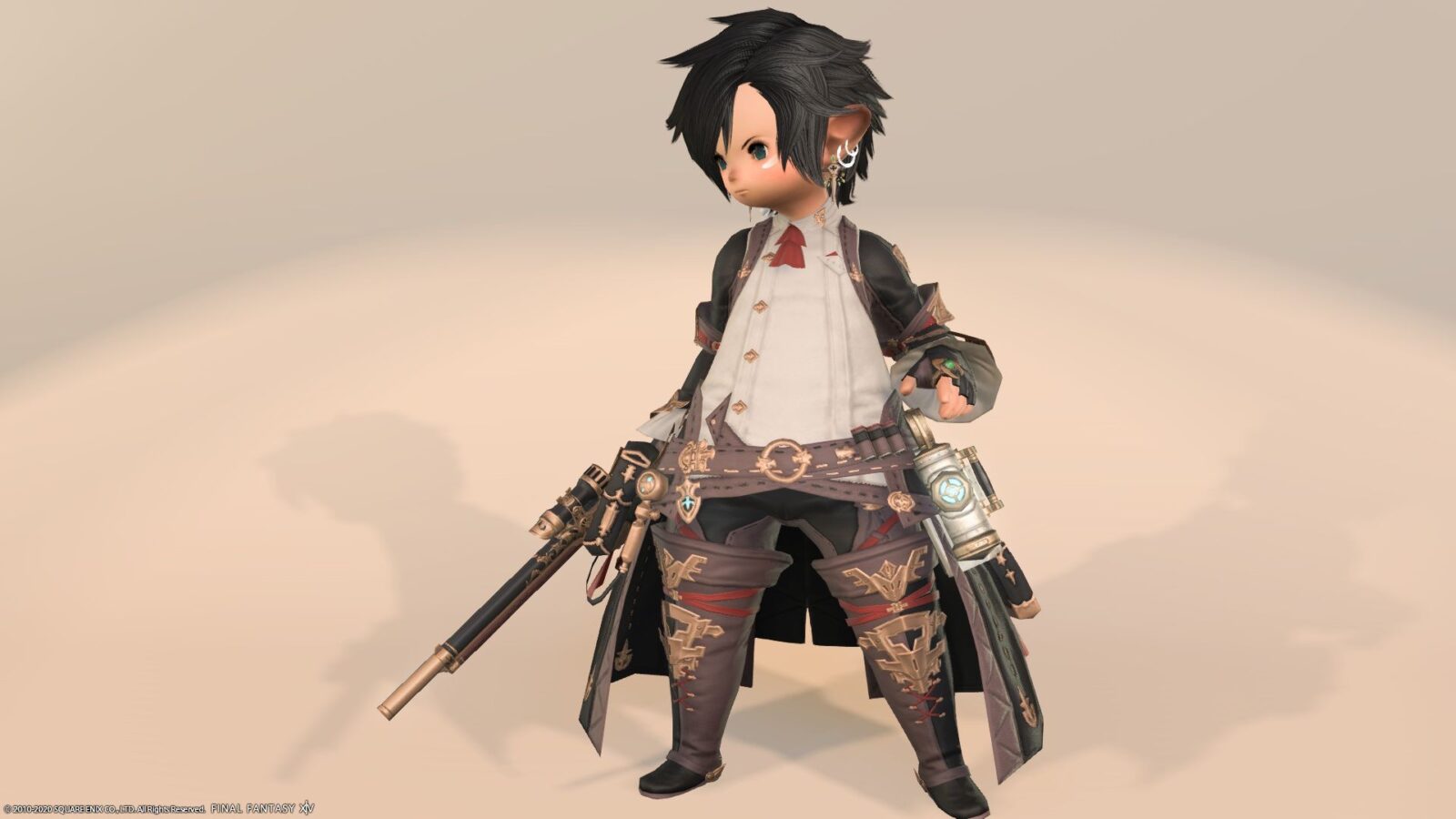 Machinist Artifact (AF) 4 "Gunslinger" Series
These can be obtained by completing the Lv80 roll quest and advancing the story.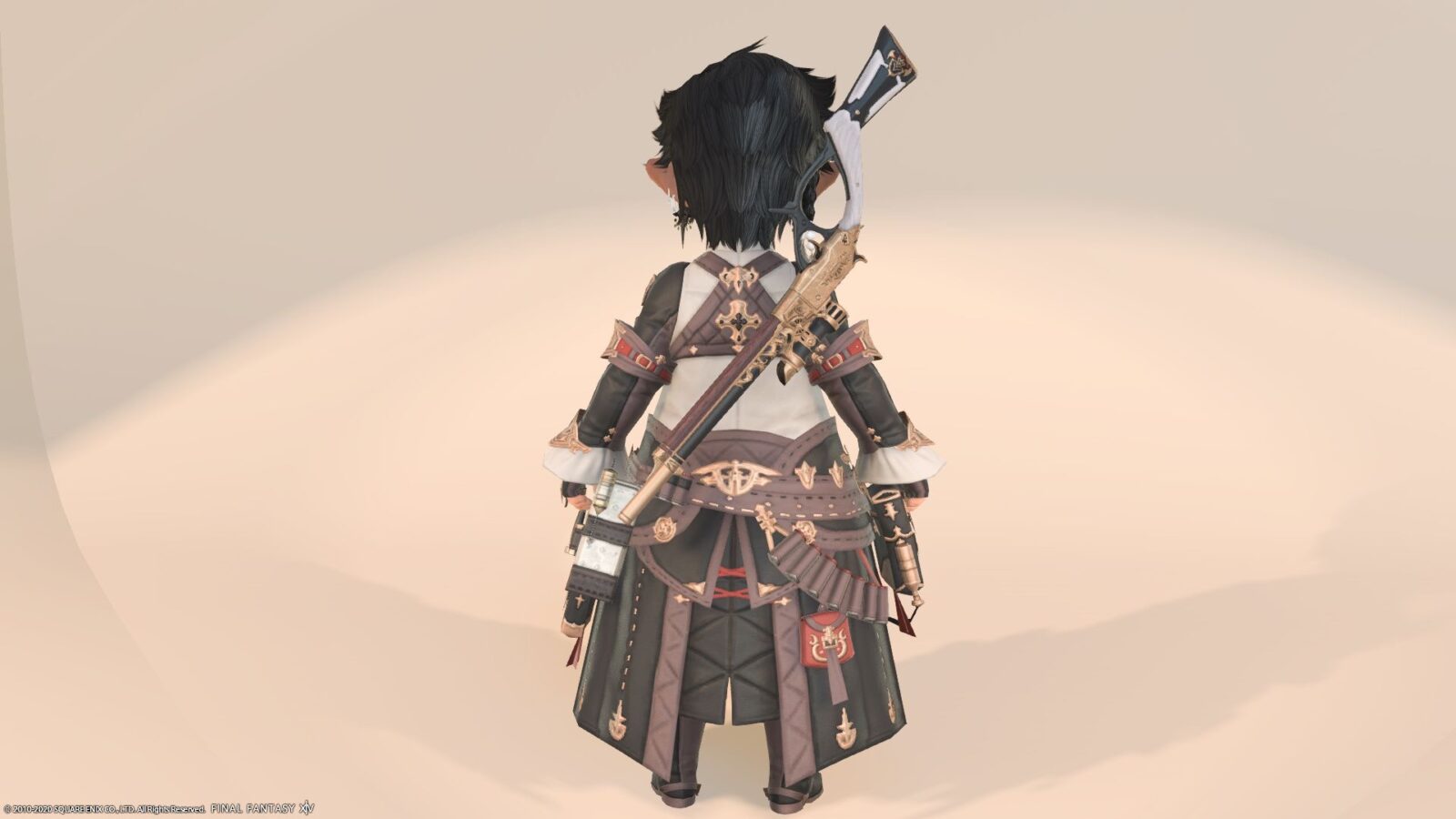 The color condition is also very well balanced.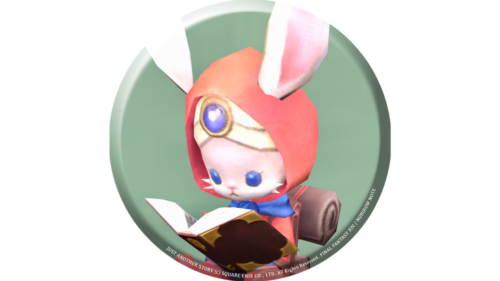 namingway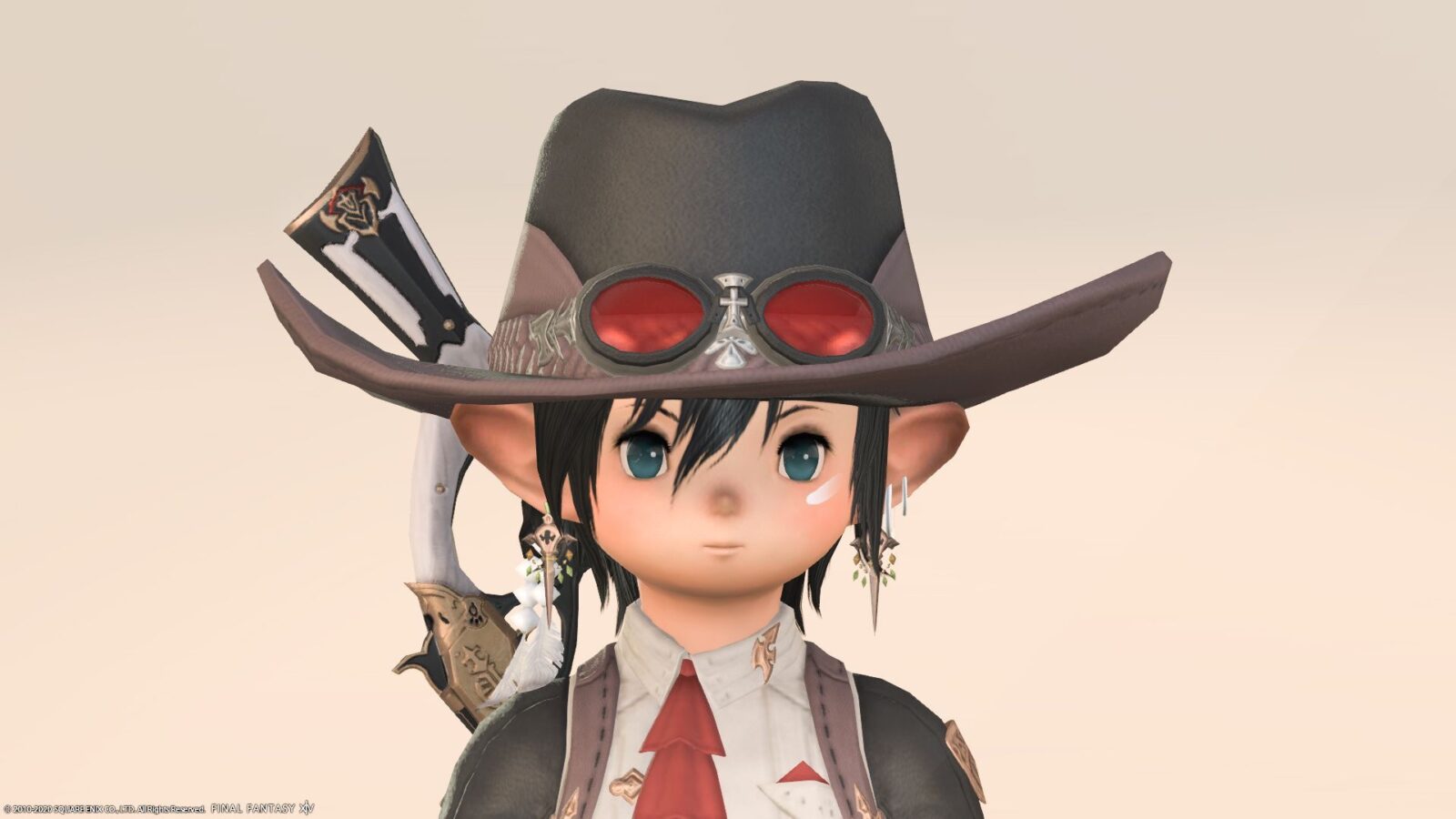 The glasses on the hat are removable.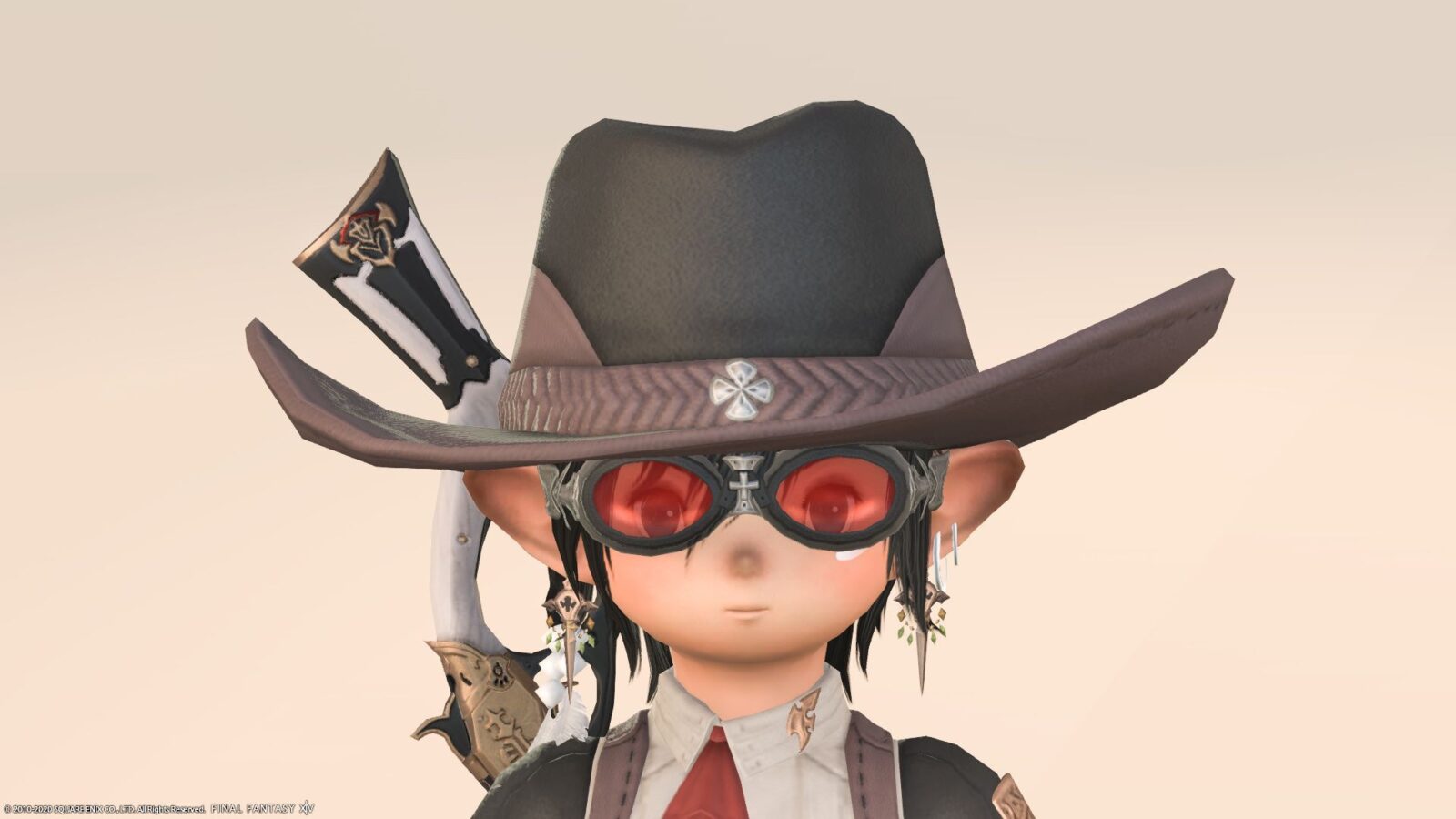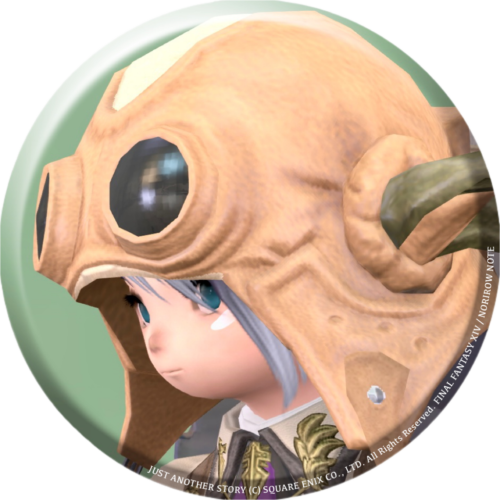 norirow
I'm glad that you can see through the goggles properly.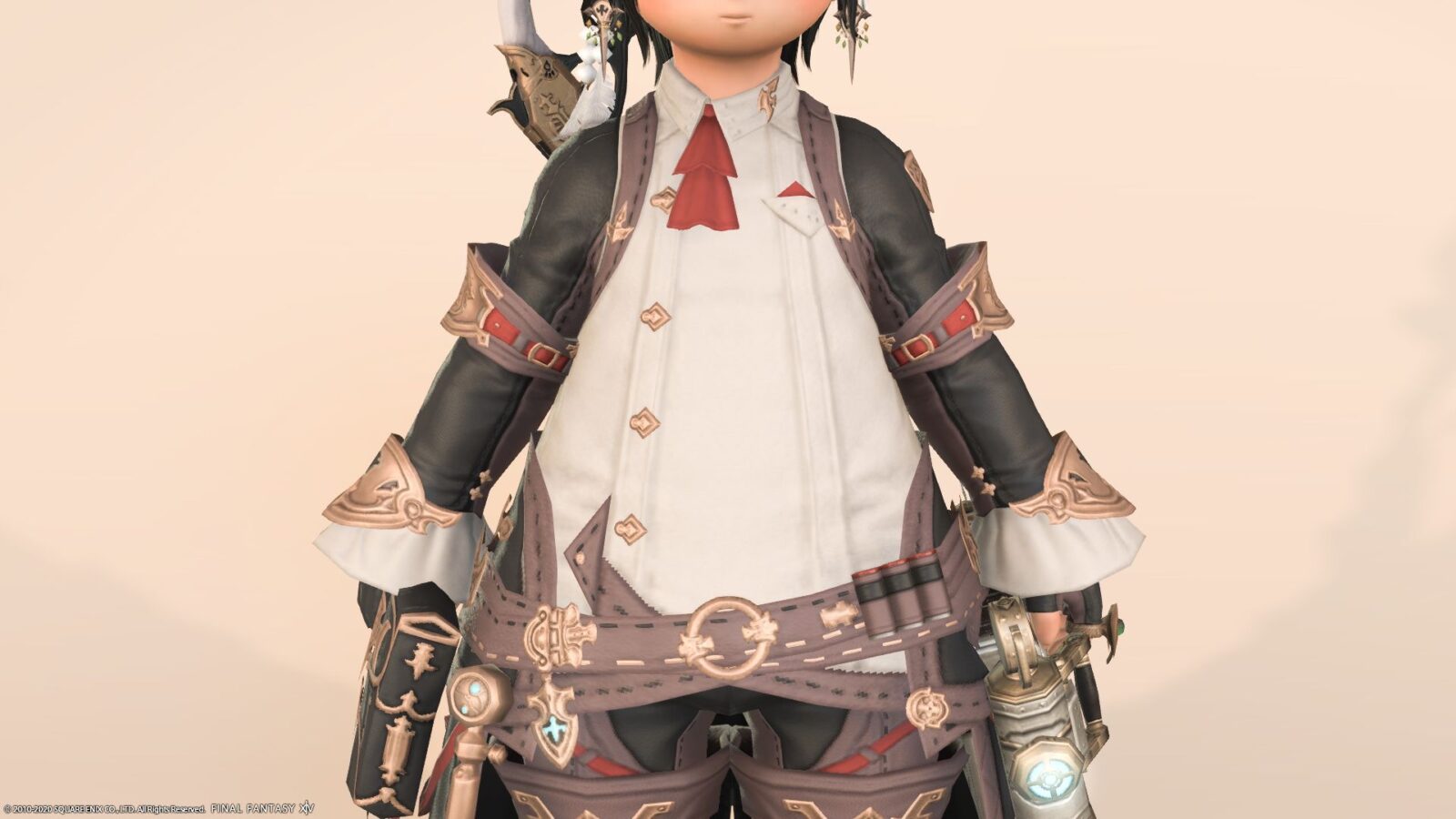 The torso equipment is asymmetrical with the ribbon slightly shifted to the side. The arms are long and the sleeves are wide, so it's quite fashionable.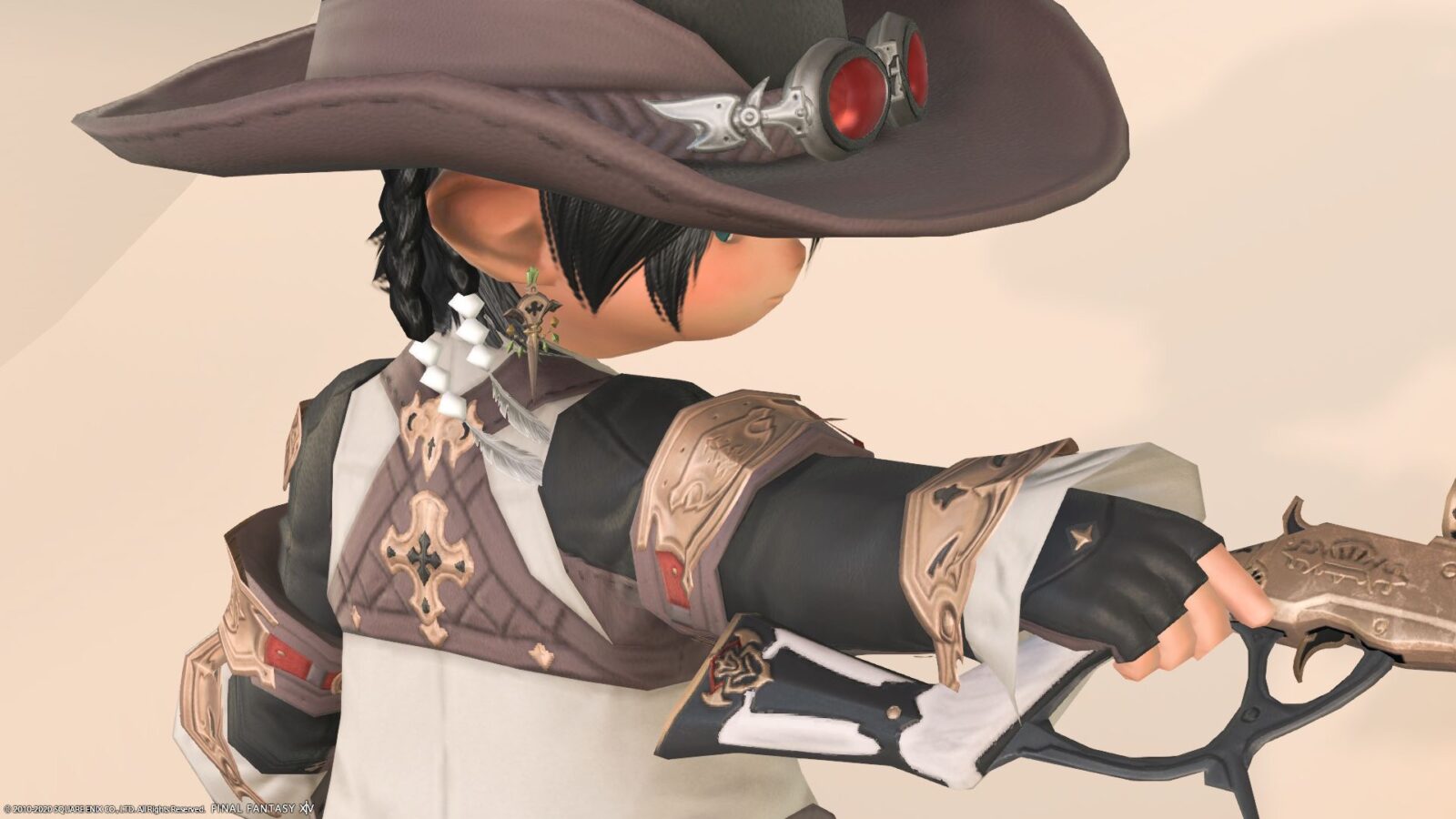 Overall, it has the same decoration as the Sky Pirates series.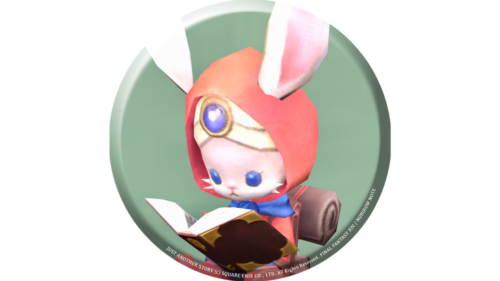 namingway
The boots are particularly over-decorated.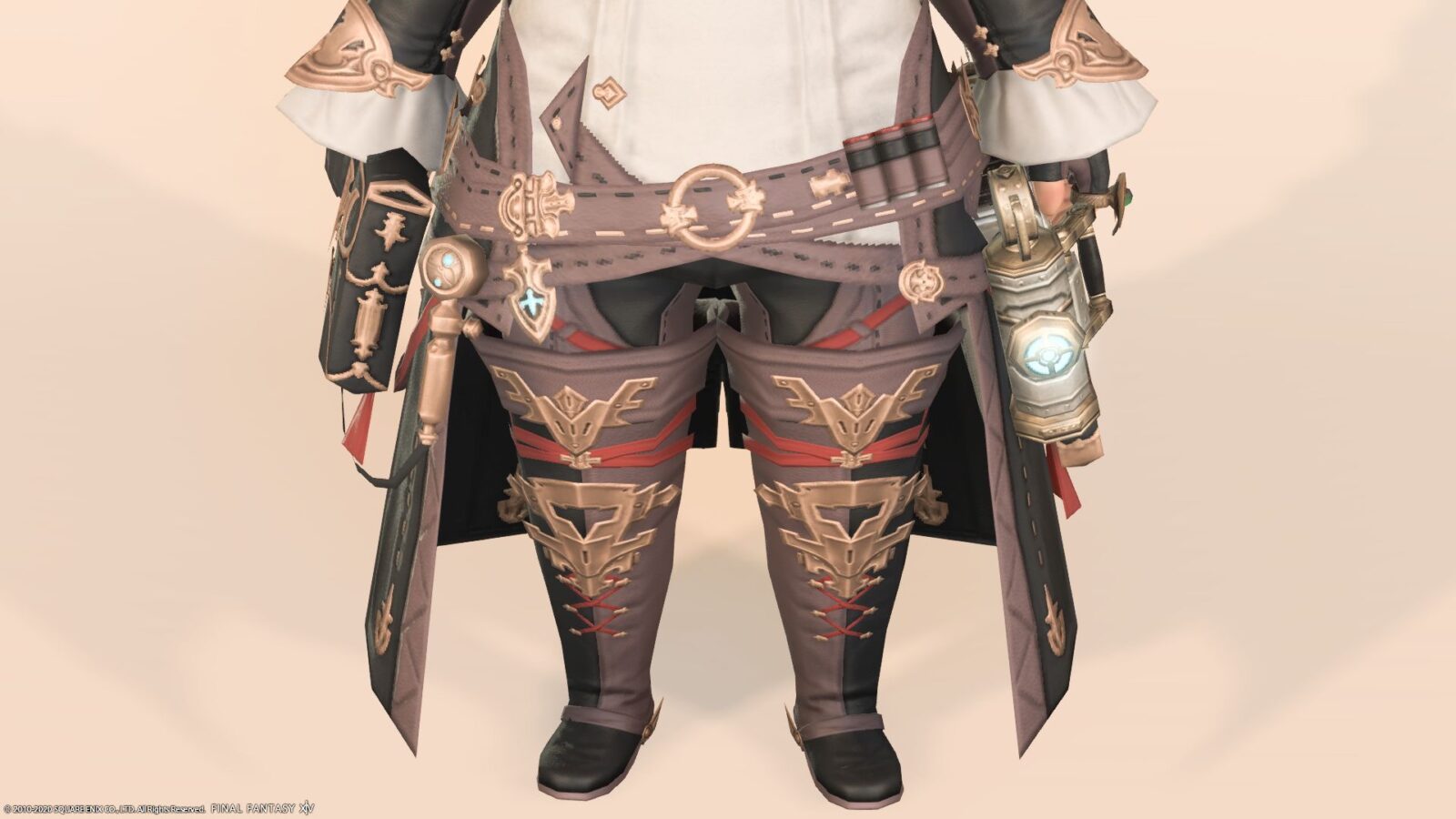 There is a cartridge case belt on the back and it is very cool.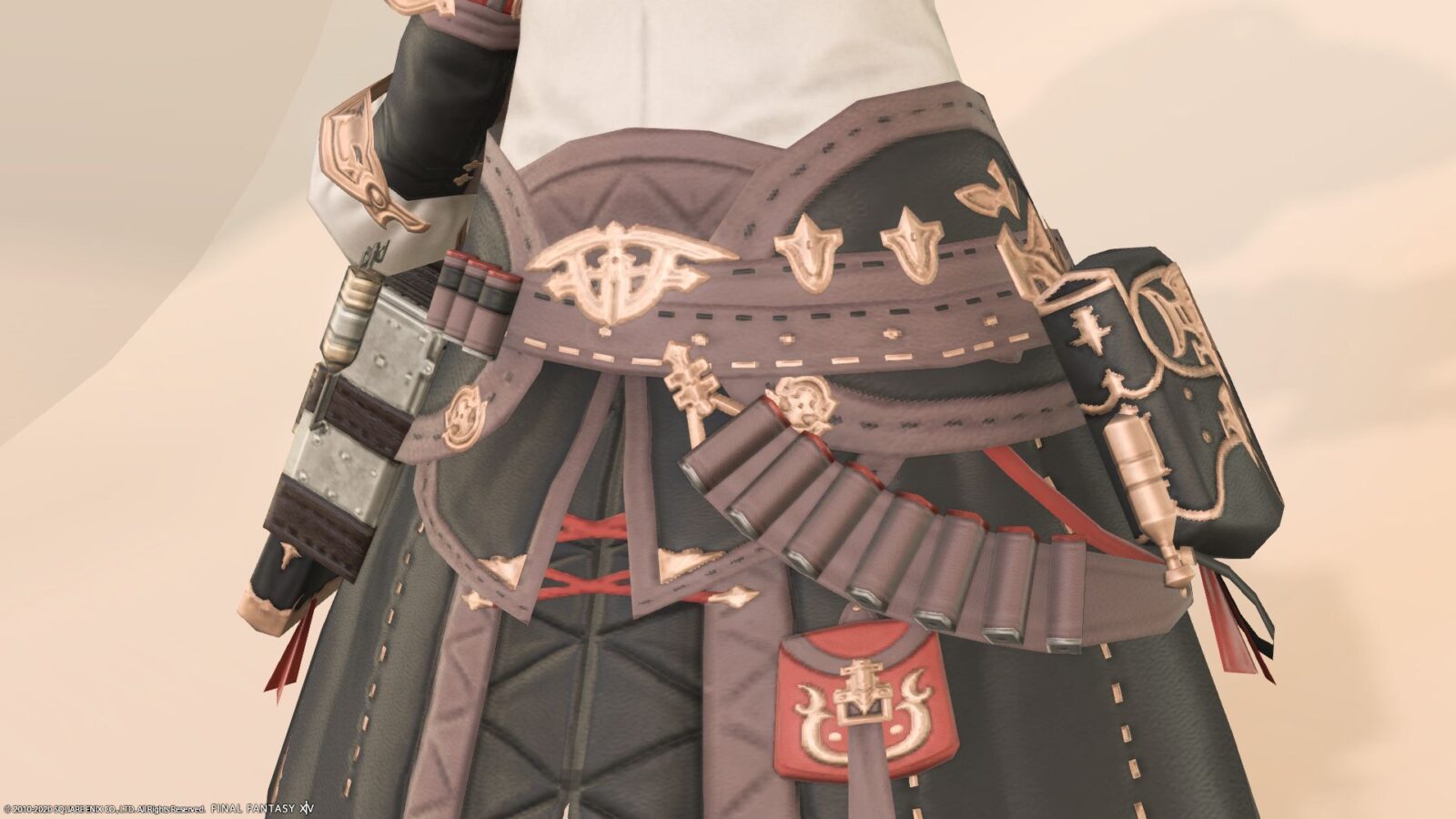 Dyeing pattern
Also, although these equipments themselves cannot be dyed, you can get these dyeable models at Memoria Misera (Extreme).
Snow White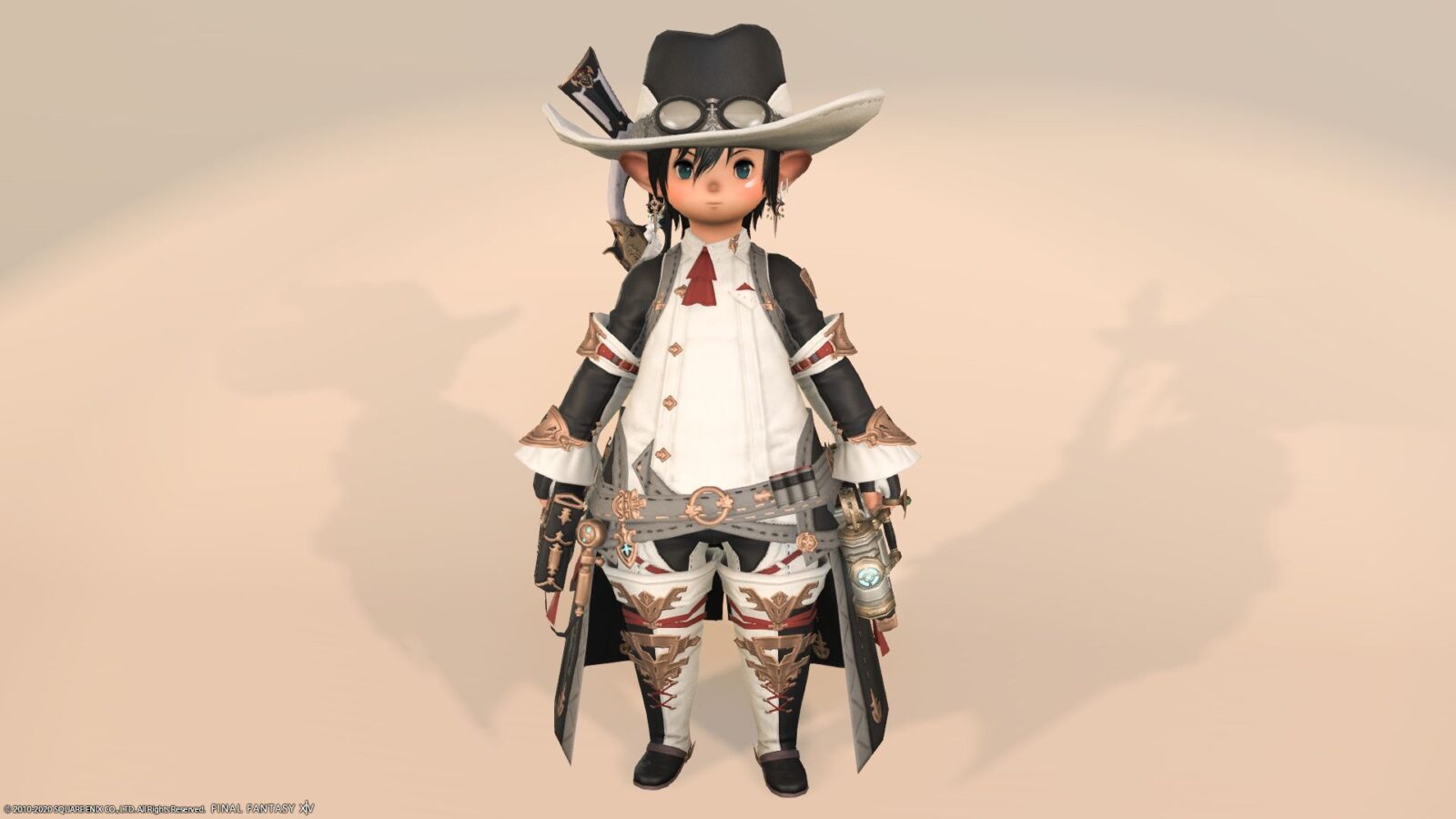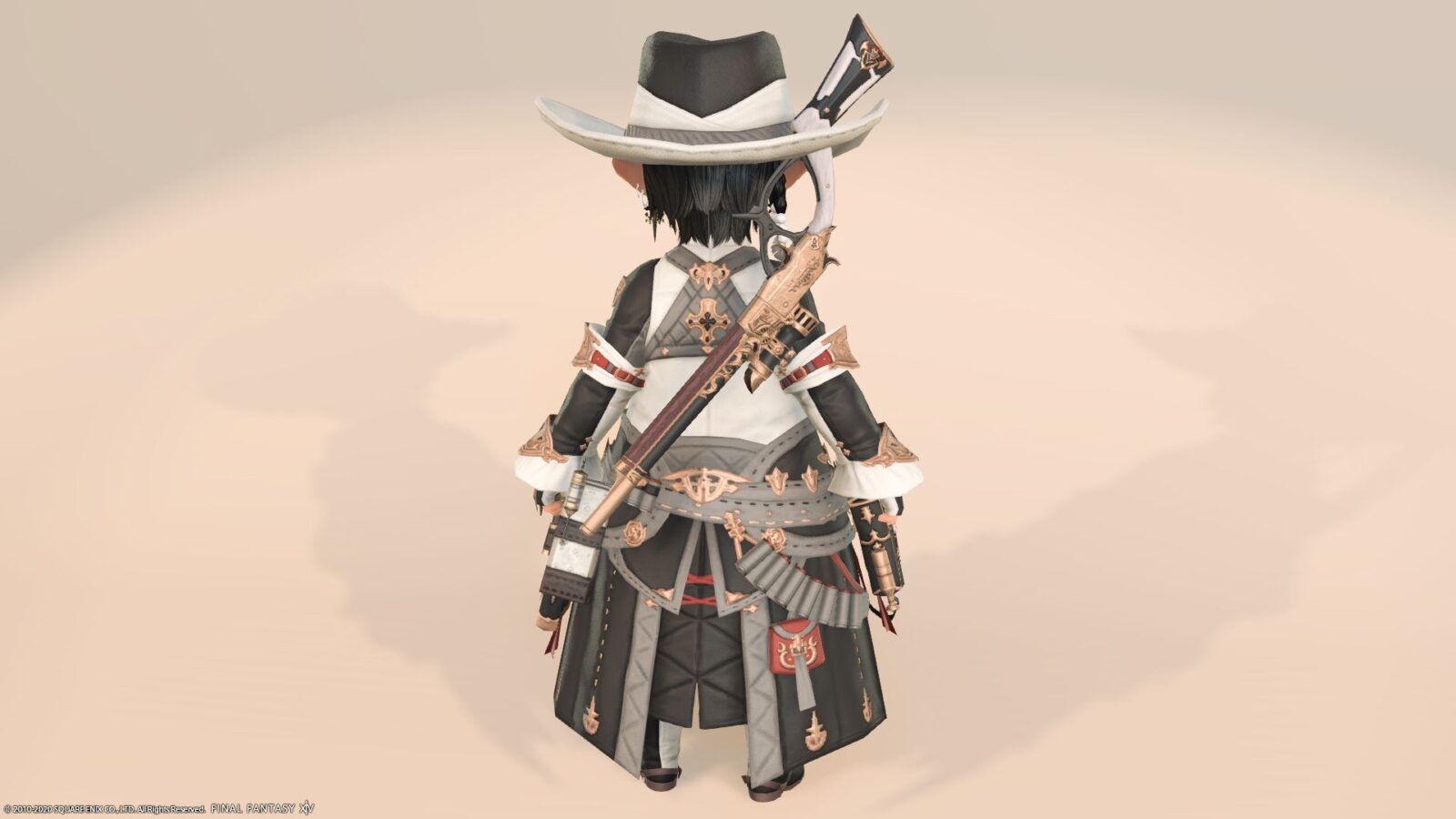 Ink Blue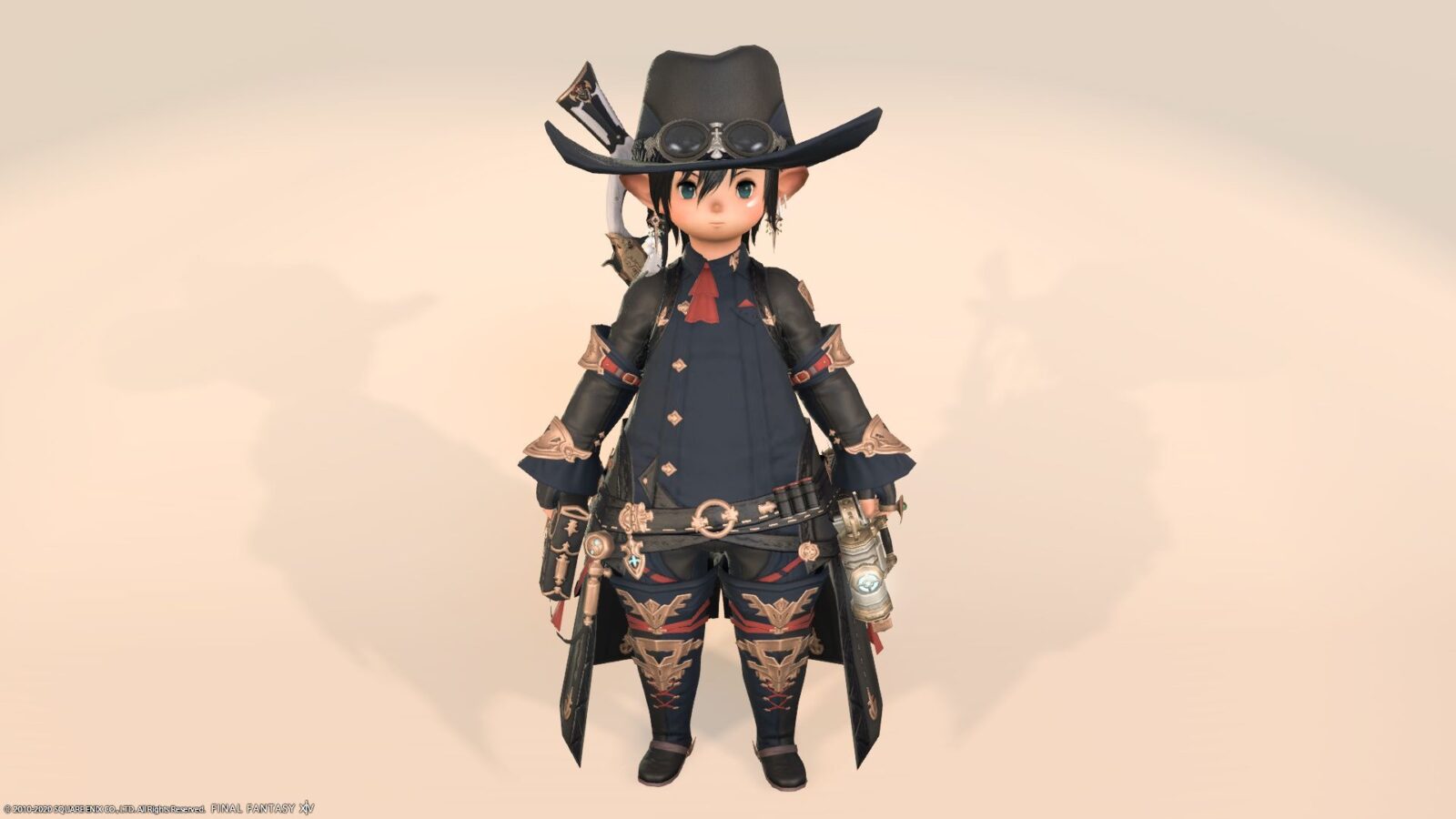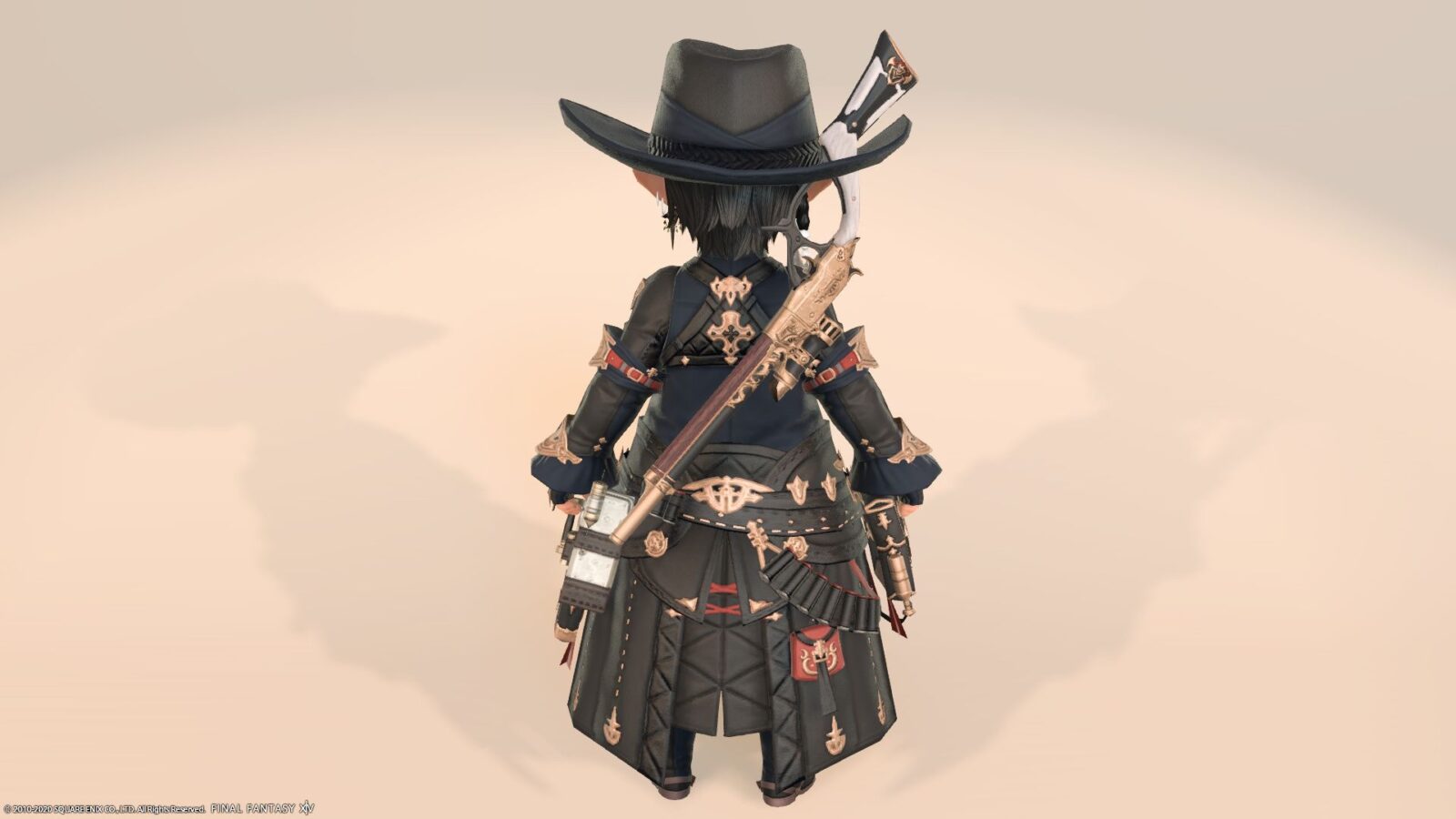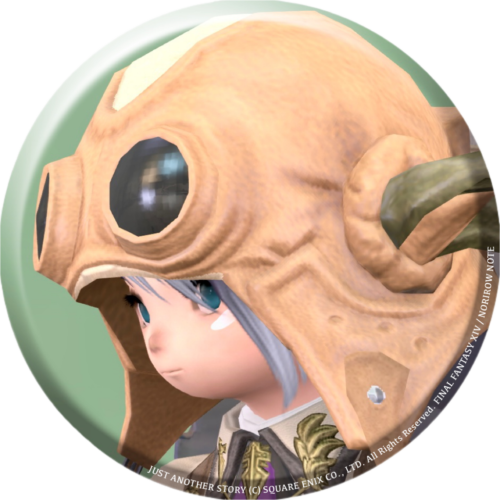 norirow
The original color is so cool that you may not have to get a model that can be dyed by force.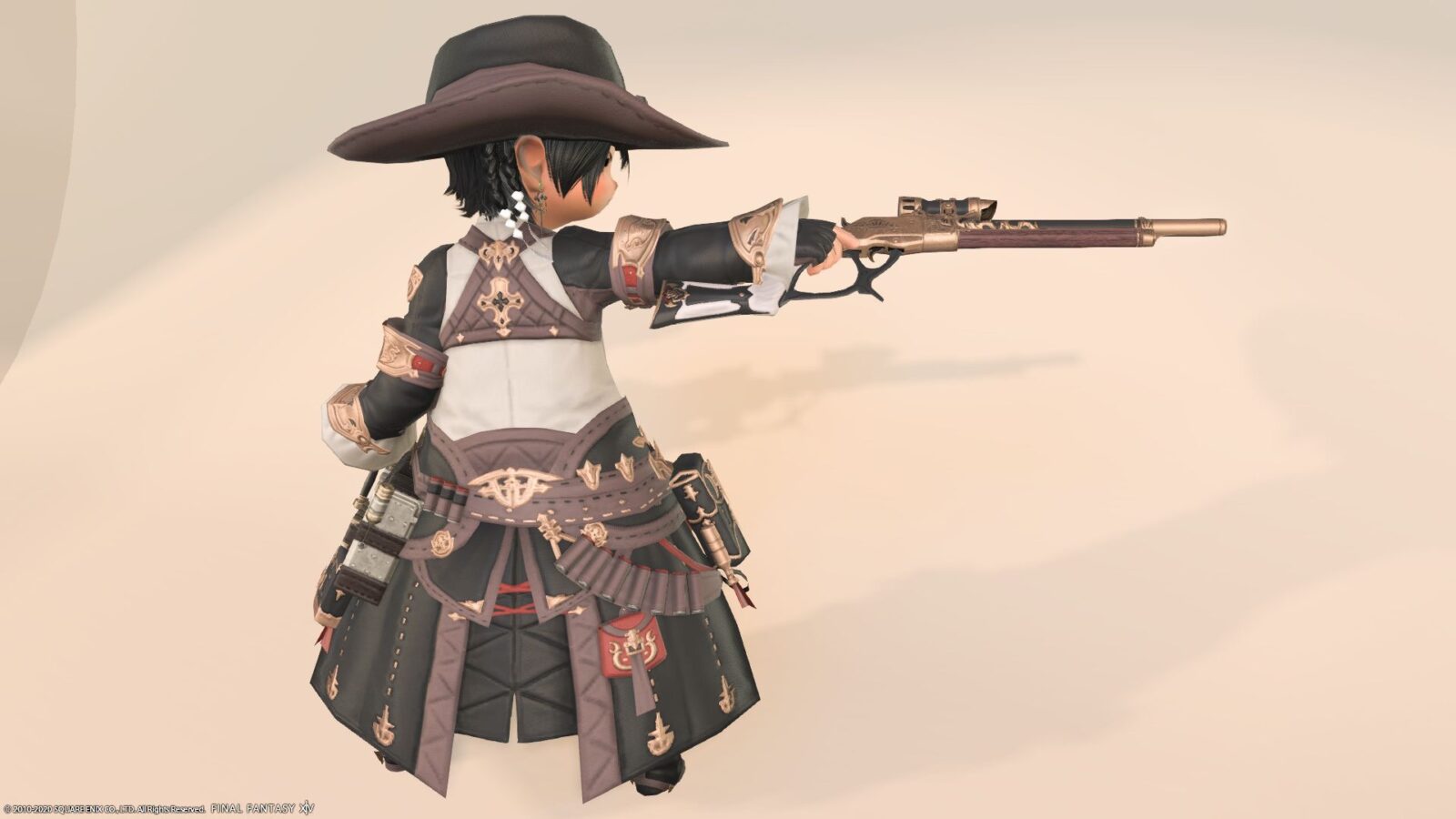 So, it was a record of the Machinist's AF4 equipment "Ganslinger" series.
▼ Please check the video for detailed movements of the equipment !
Related records
Machinist's successive AF equipment