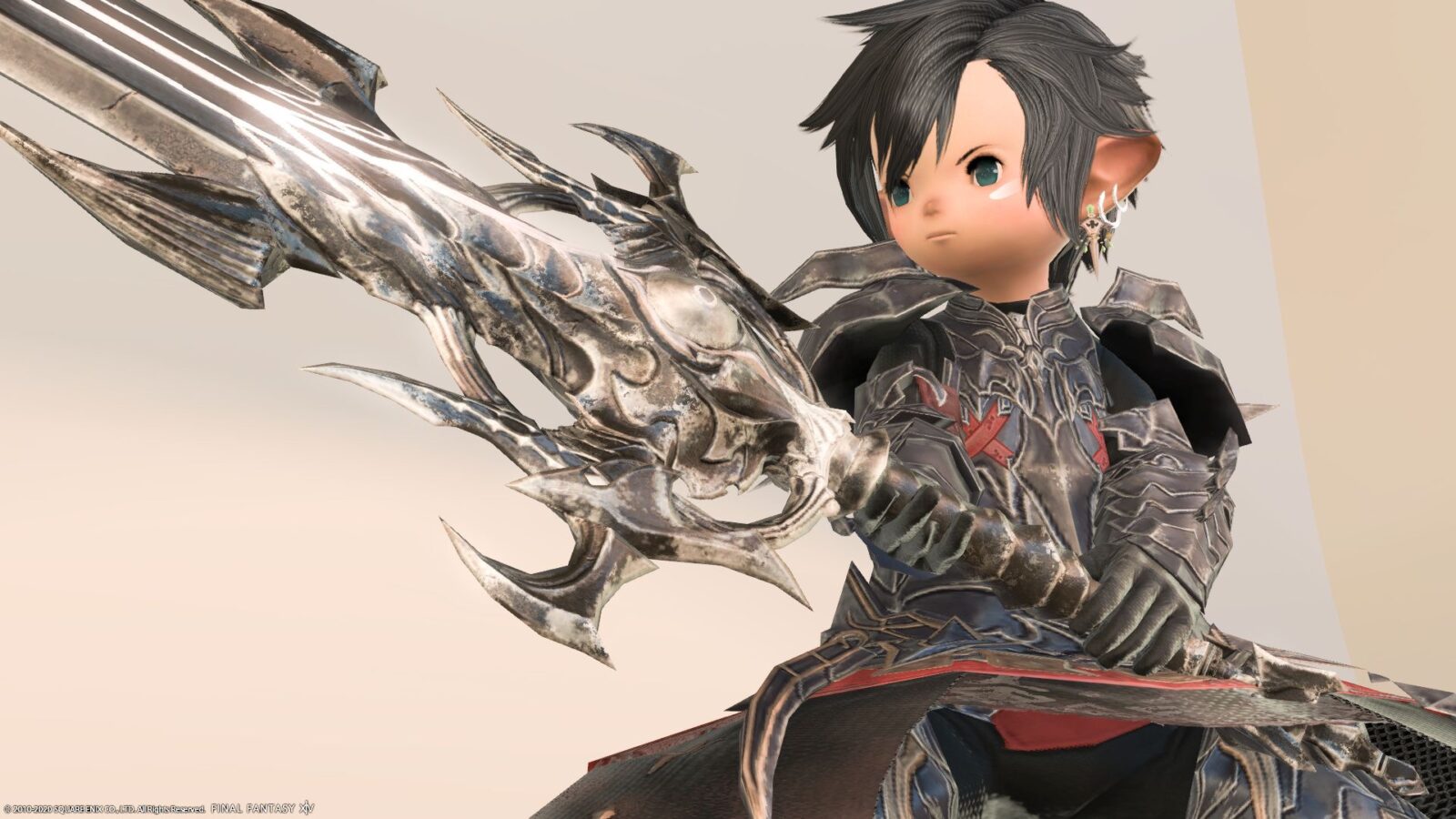 This is exactly the dark knight AF2 equipment "Chaos" series.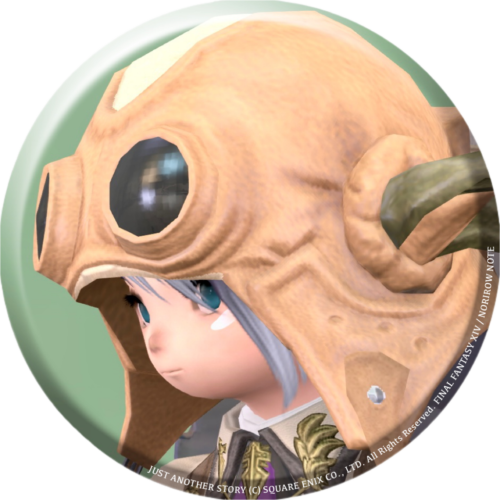 norirow
This is the dark armor I've always wanted to wear.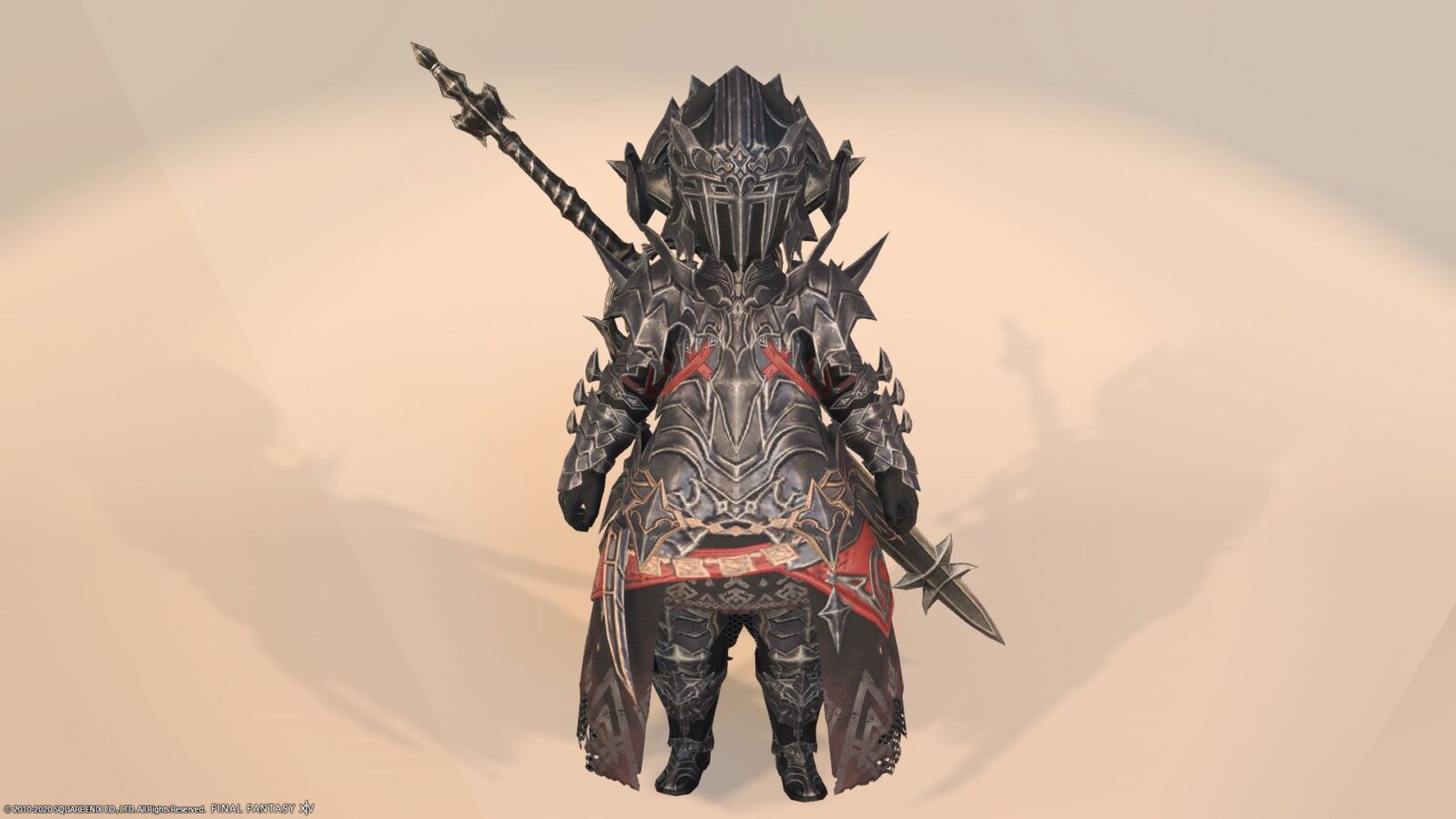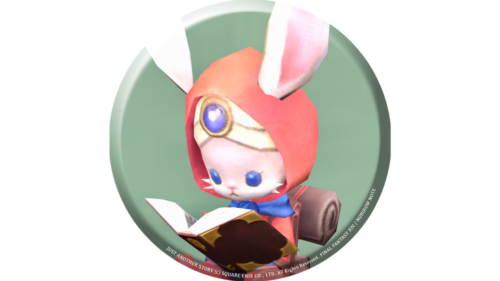 namingway
Dark Knight AF2 "Chaos" Series
These are available in the Dark Knight Lv60 Job Quest. It is also available in exchange for the Centurio Seal at Yolaine in Foundation..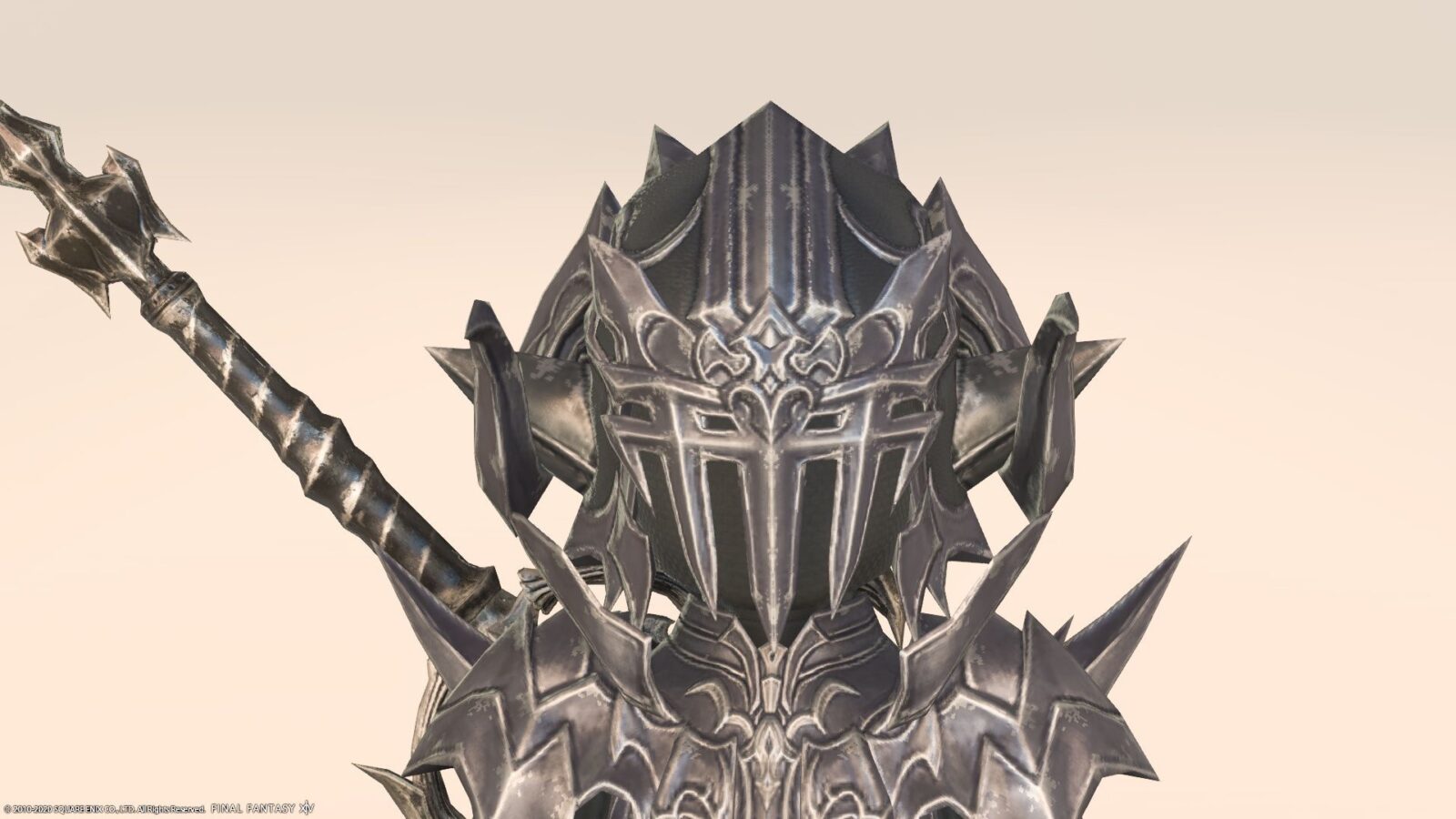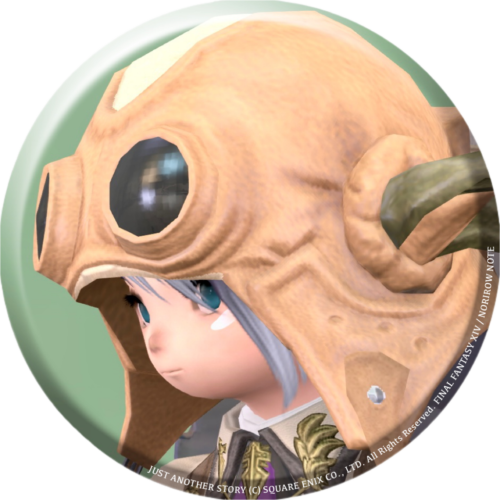 norirow
I think that the dark-falling armor that is completely covered with such a helmet looks cool with the helmet removed. "I was actually a good person when I took off my helmet !"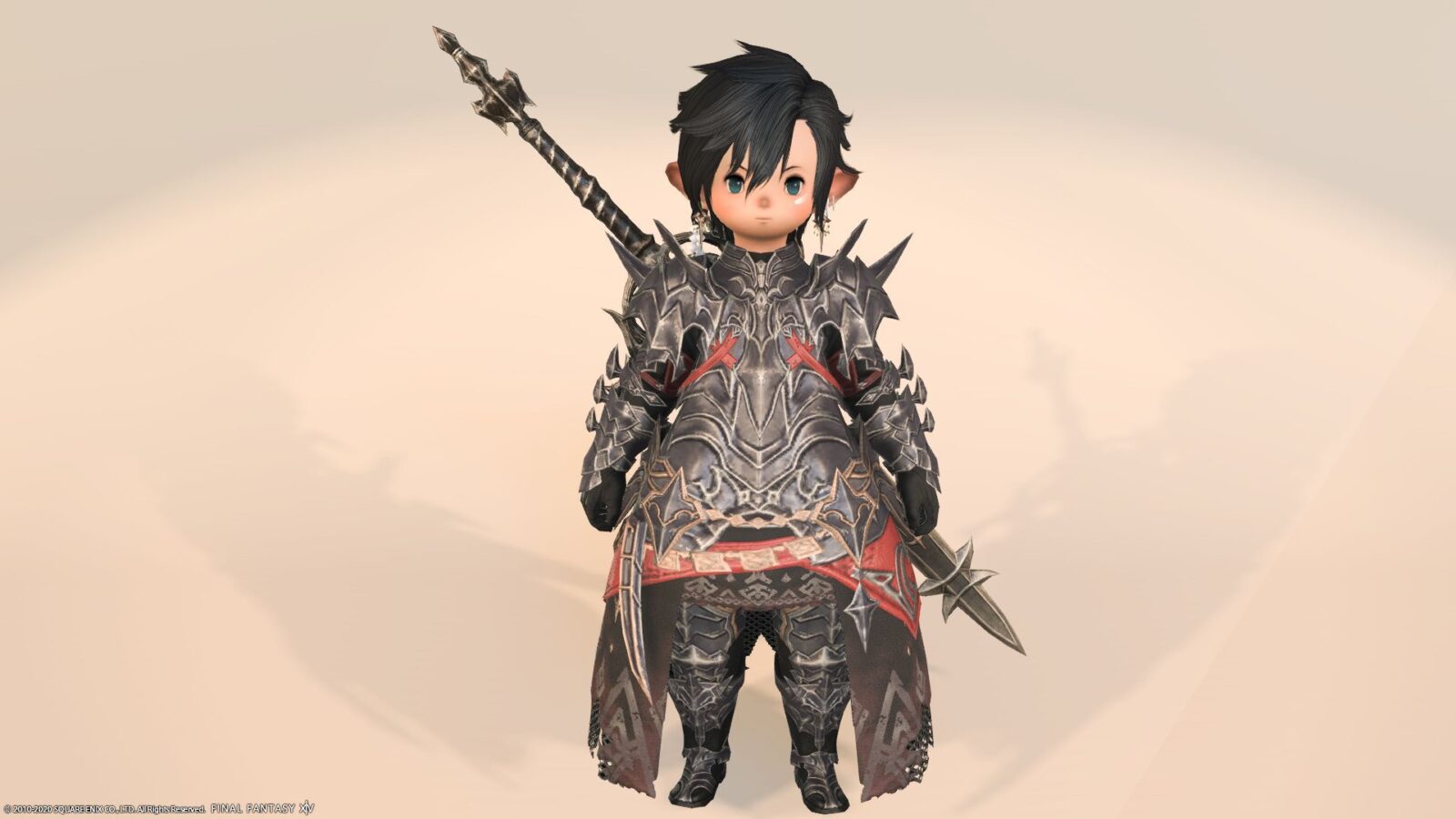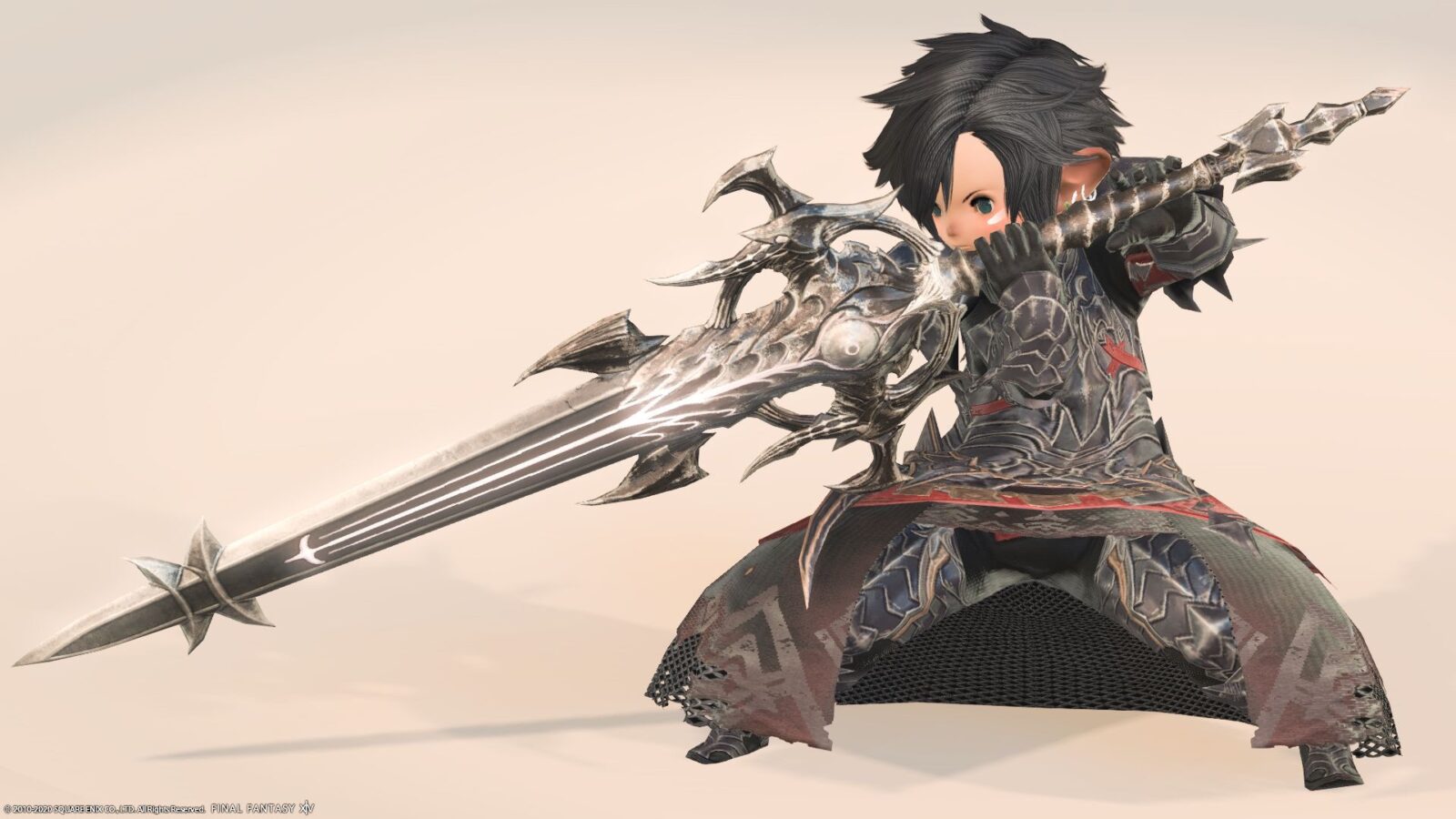 It's very ridiculous because Lalafell's head is big when he's wearing a helmet.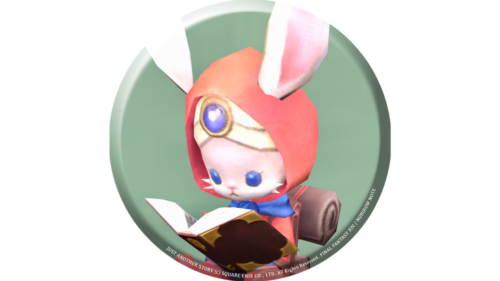 namingway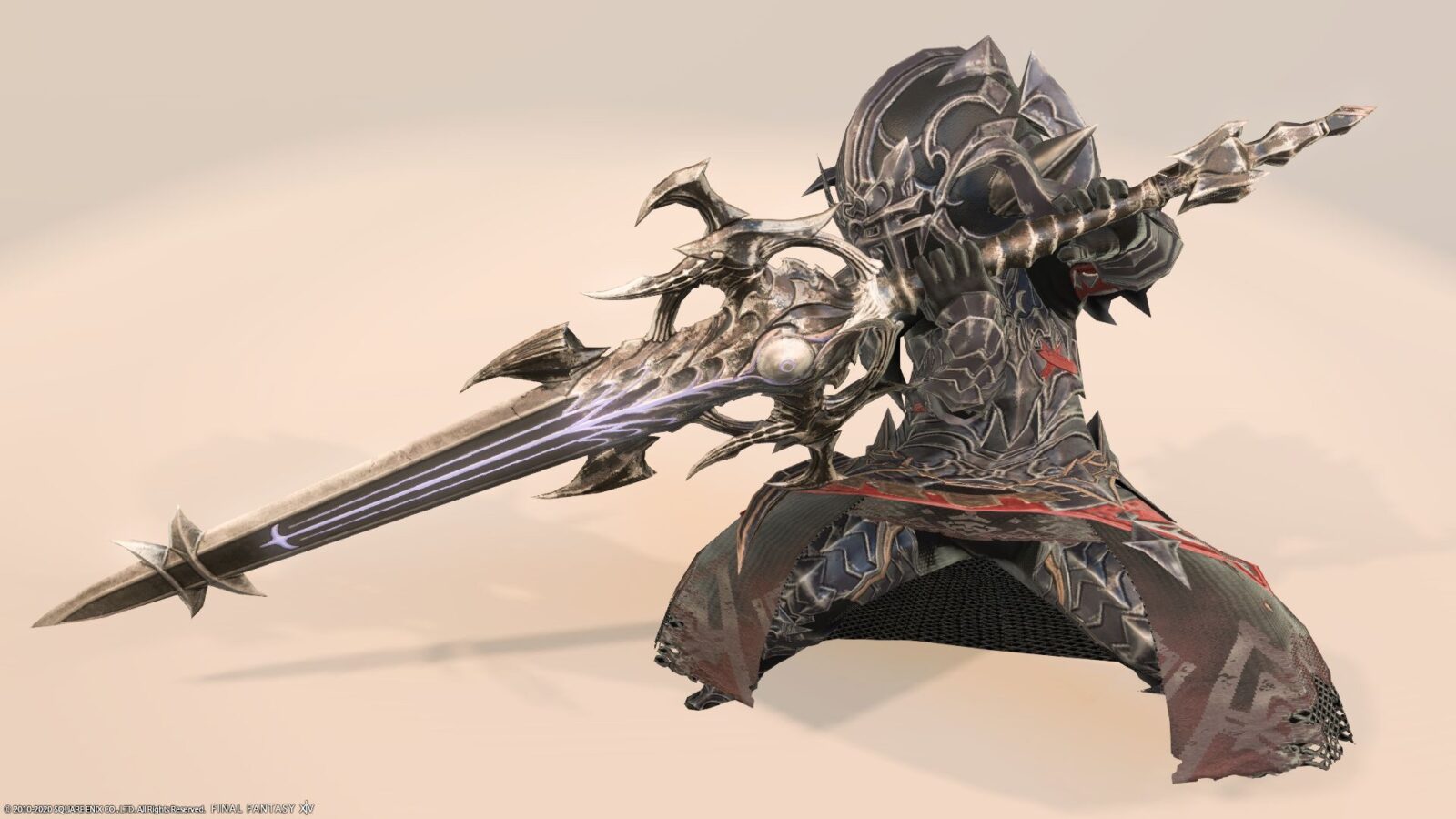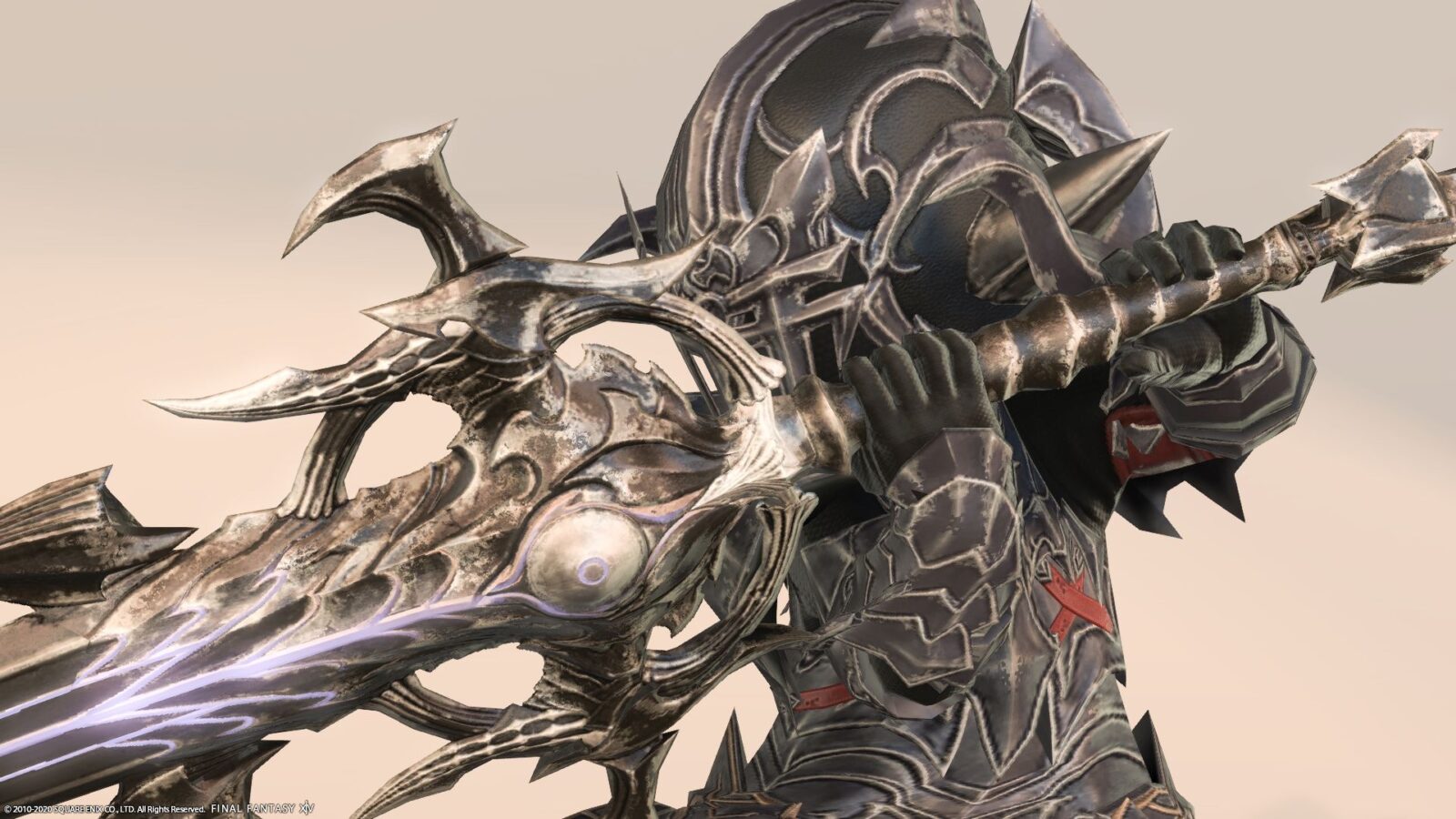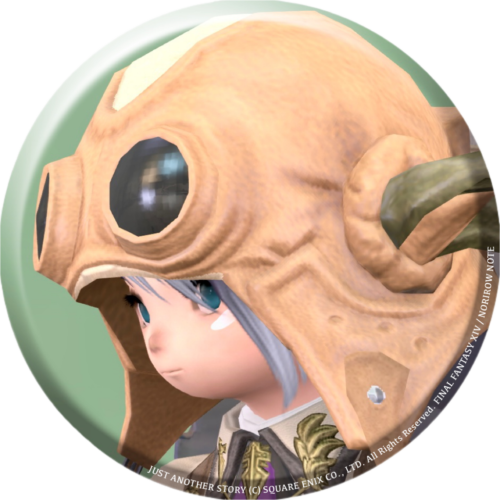 norirow
After all … I shouldn't wear a helmet …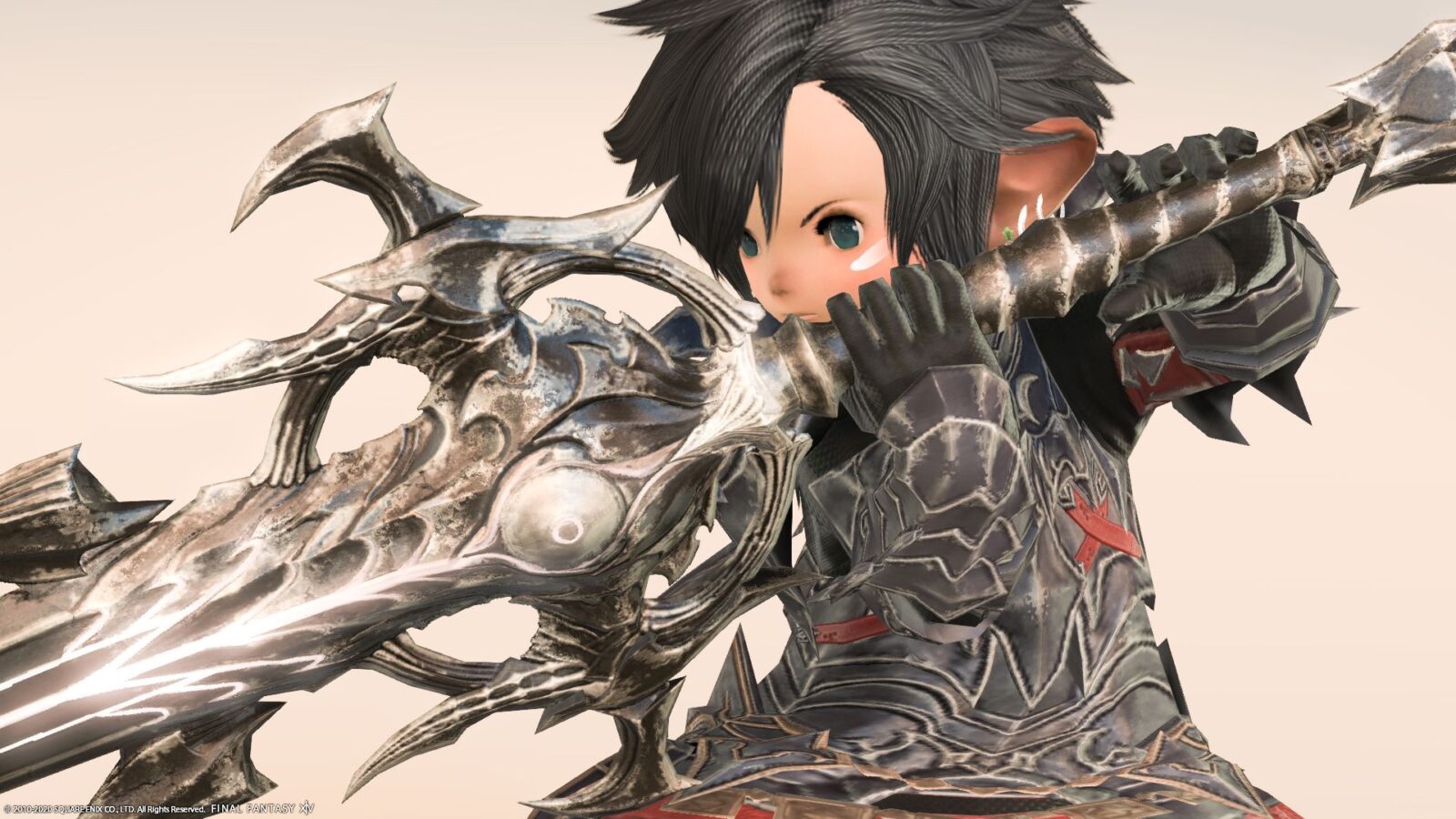 The armor has a complex welded design.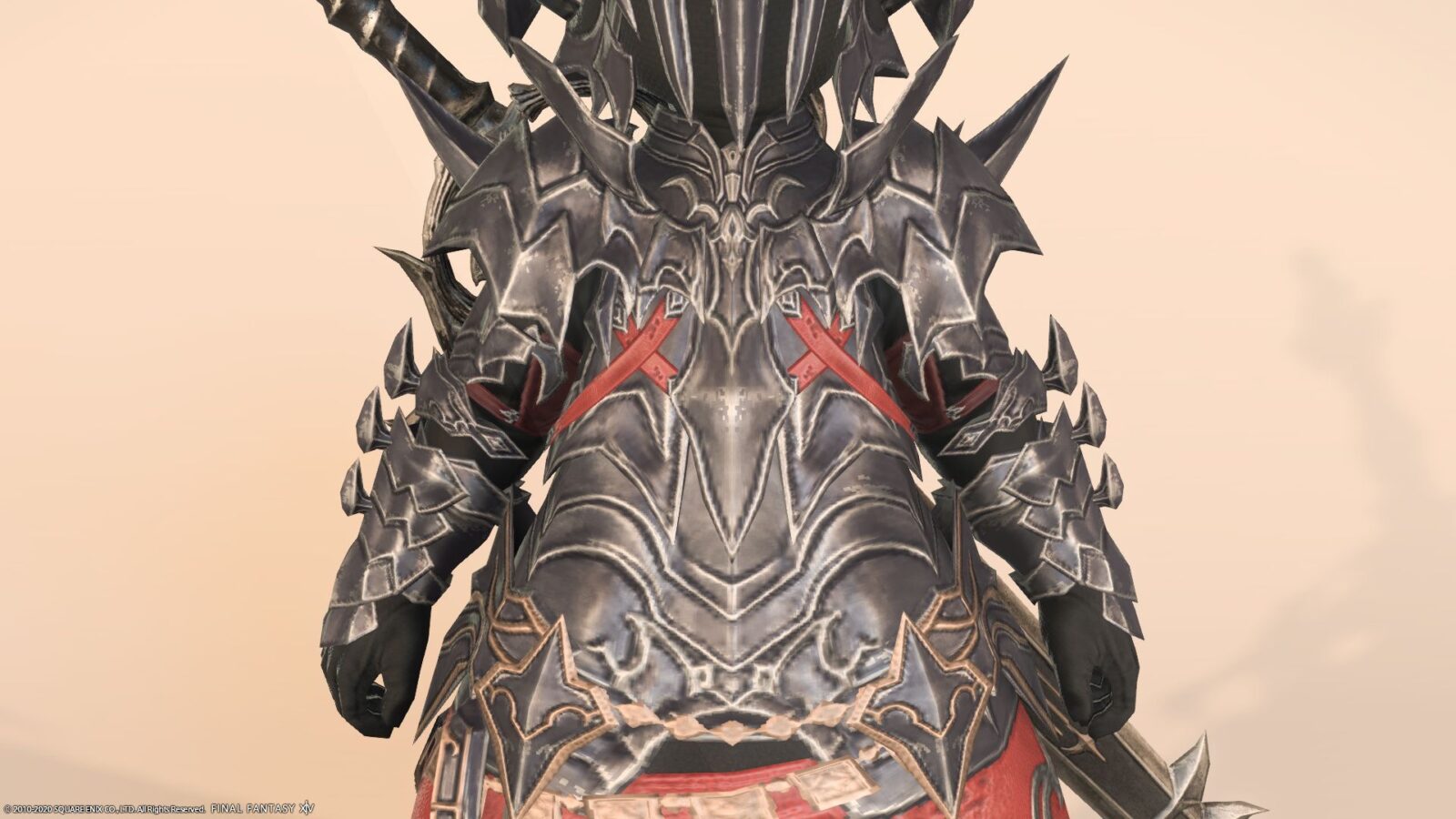 The waist is designed to look like it is decorated with a tattered cloth on top of the chainmail.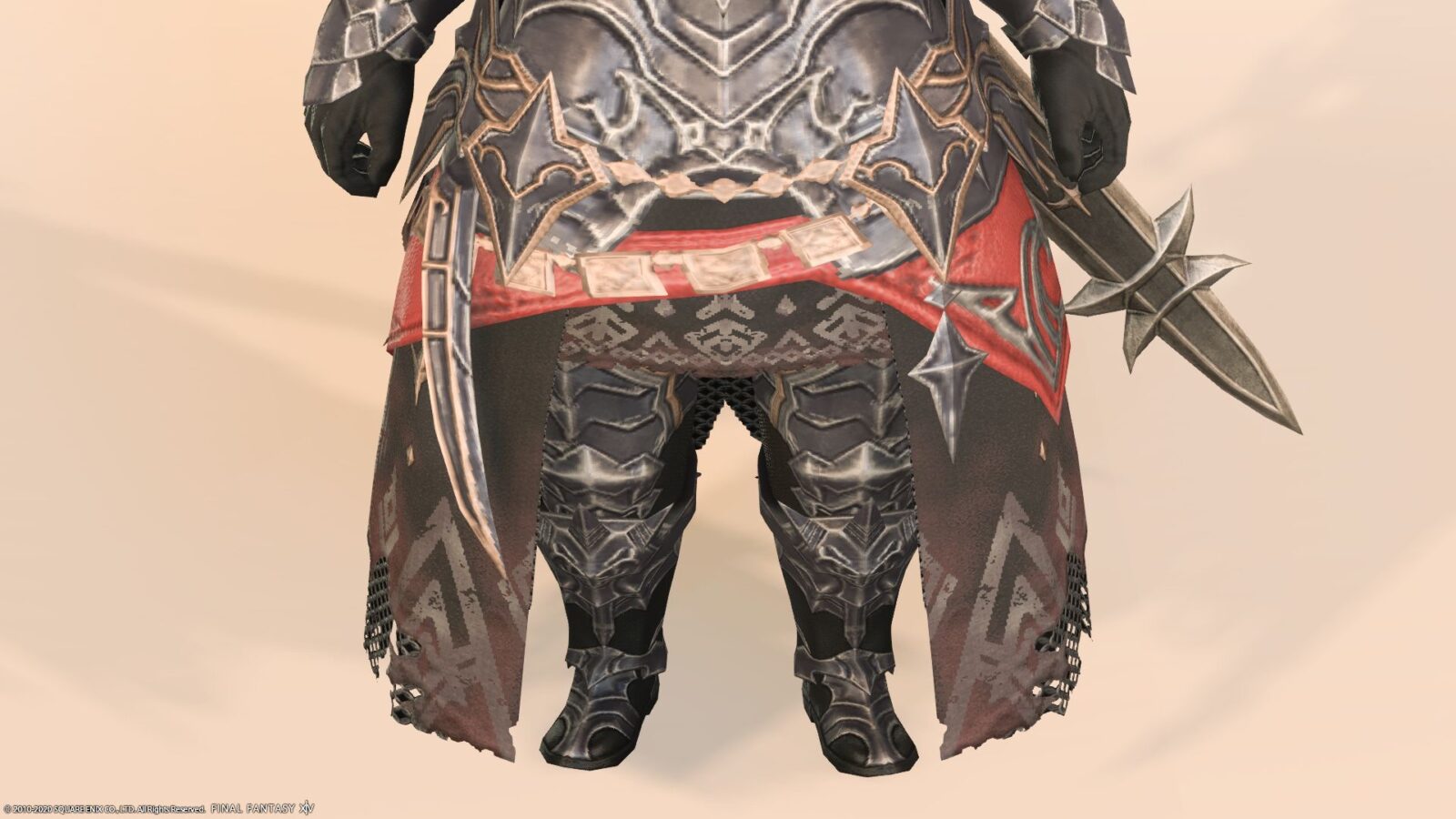 It is also cool that red is used here and there.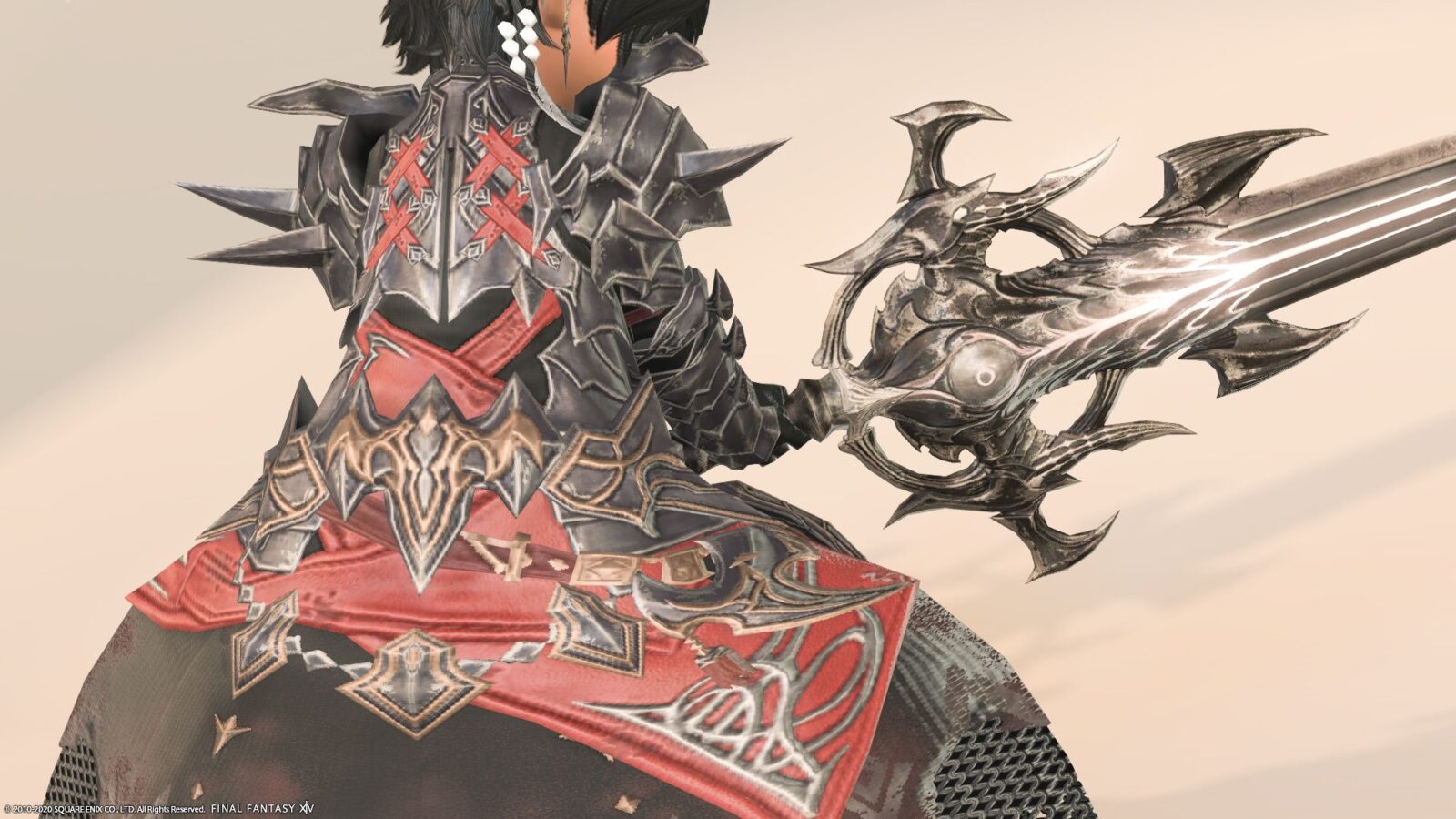 The weapon Deathbringer is a dark sword that represents FF.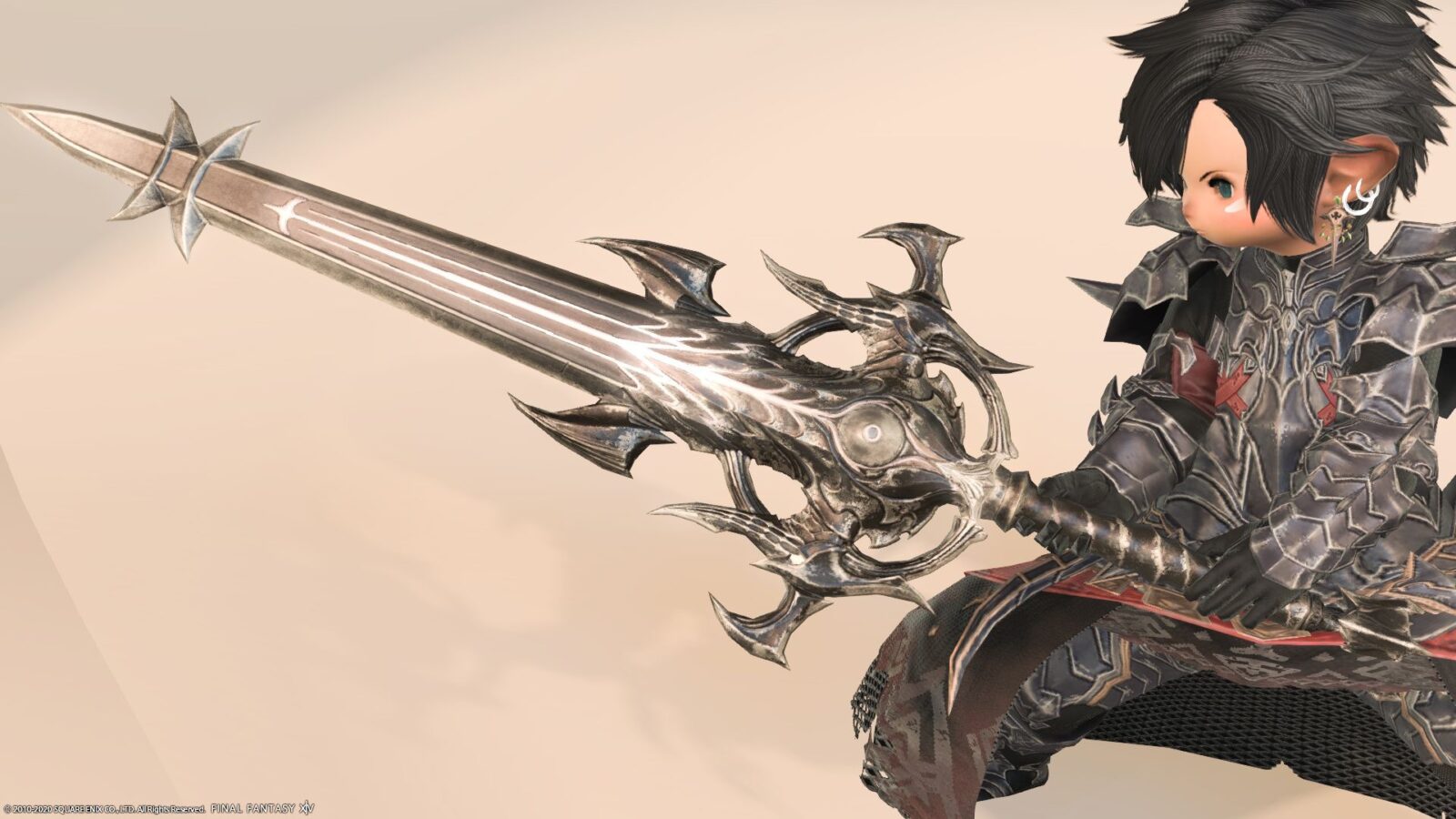 By the way, these equipments can be dyed, but I think it's cooler to not dye them because it looks like a dark knight.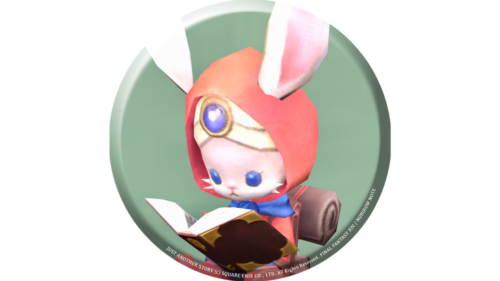 namingway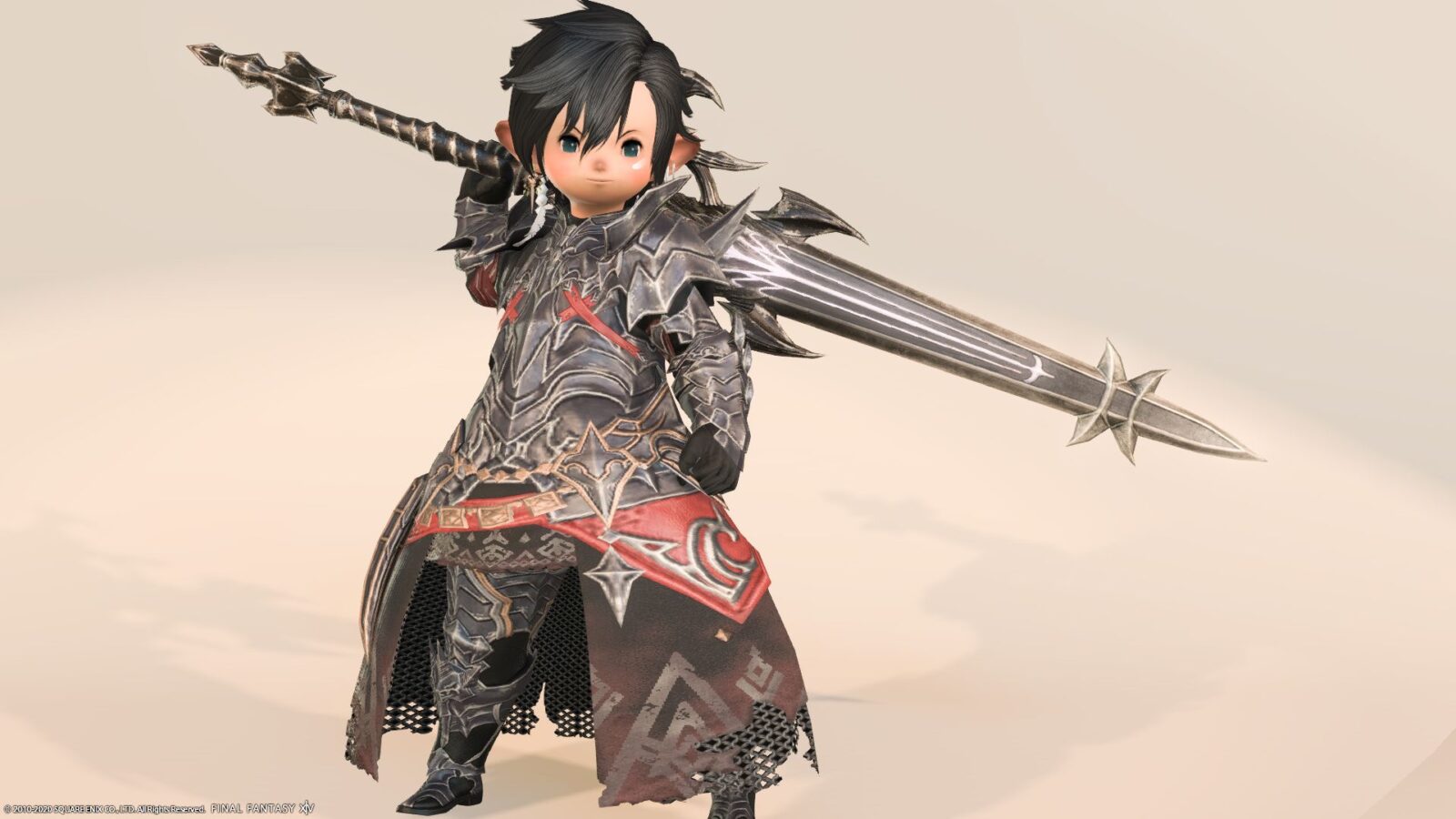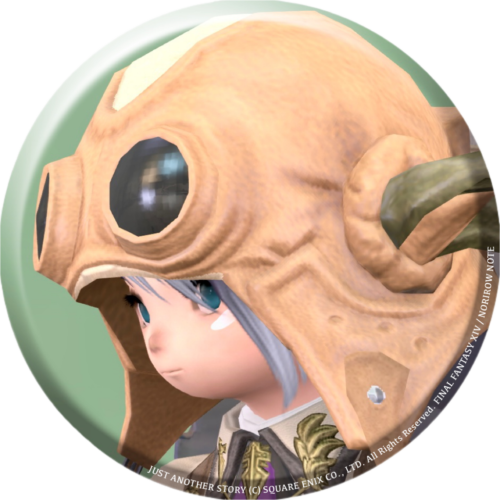 norirow
It's a device that can really be a dark knight, and I really like it.
So it was a record of the Dark Knight AF2 "Chaos" series.
▼ Please check the video for detailed movements of the armor !
Dark Knight AF2 Weapon "Deathbringer"
Related records
Dark Knight's successive AF equipment