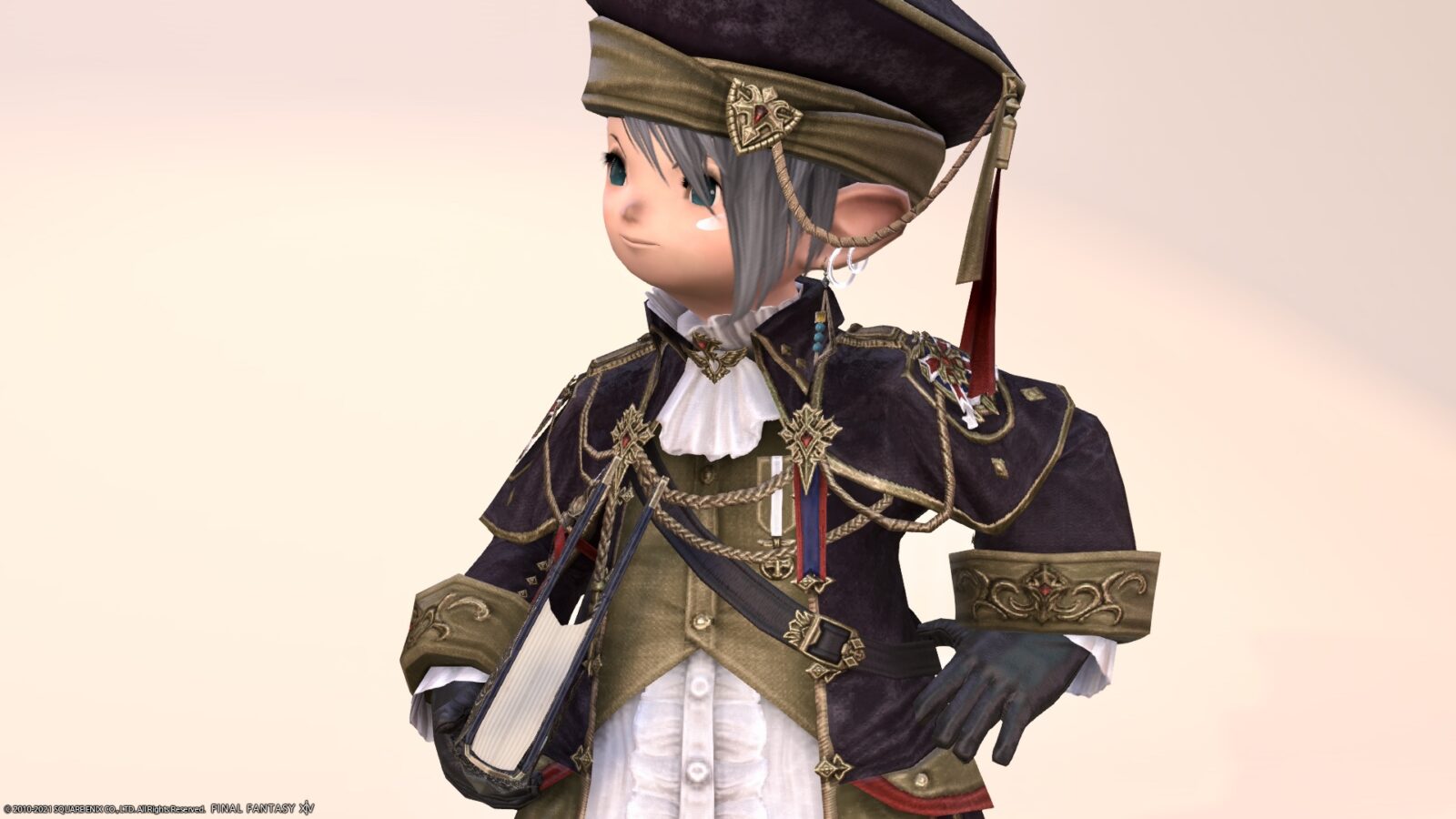 This is a record of the scholar's AF5 (Lv89) equipment "Academic" series.
※ AF5 equipment is an abbreviation for Lv89 artifact equipment, which means "special equipment unique to each job". The artifact equipment is a milestone and a special outfit with a fairly elaborate design. (AF5 is a costume for Endwalker)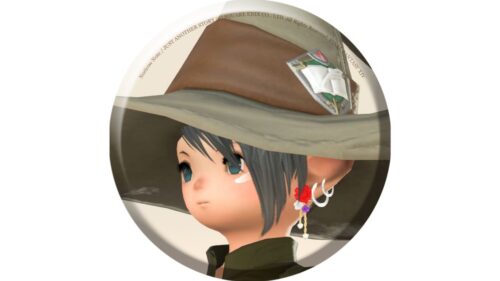 norirow
Wow, it's a fashionable military uniform!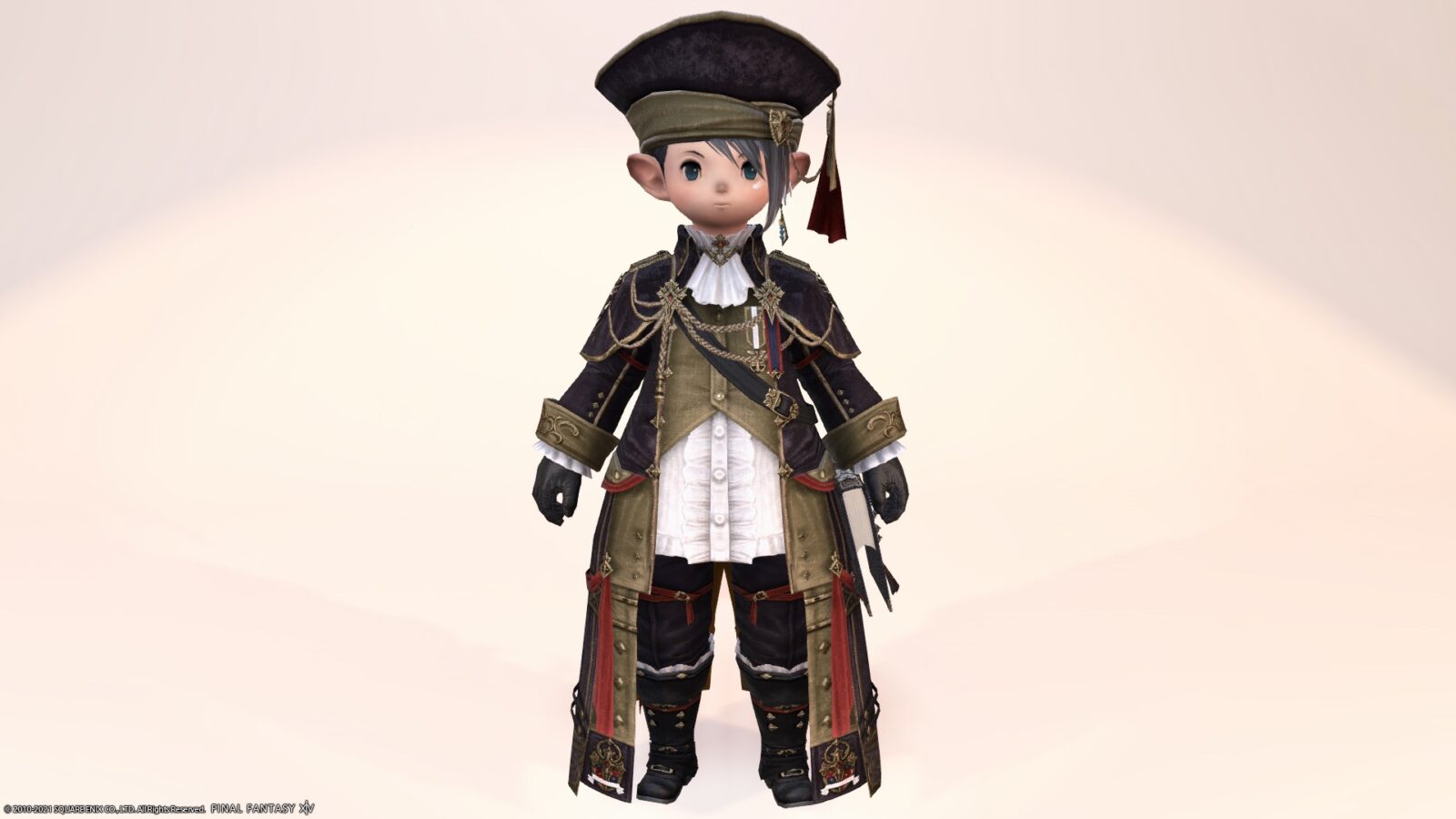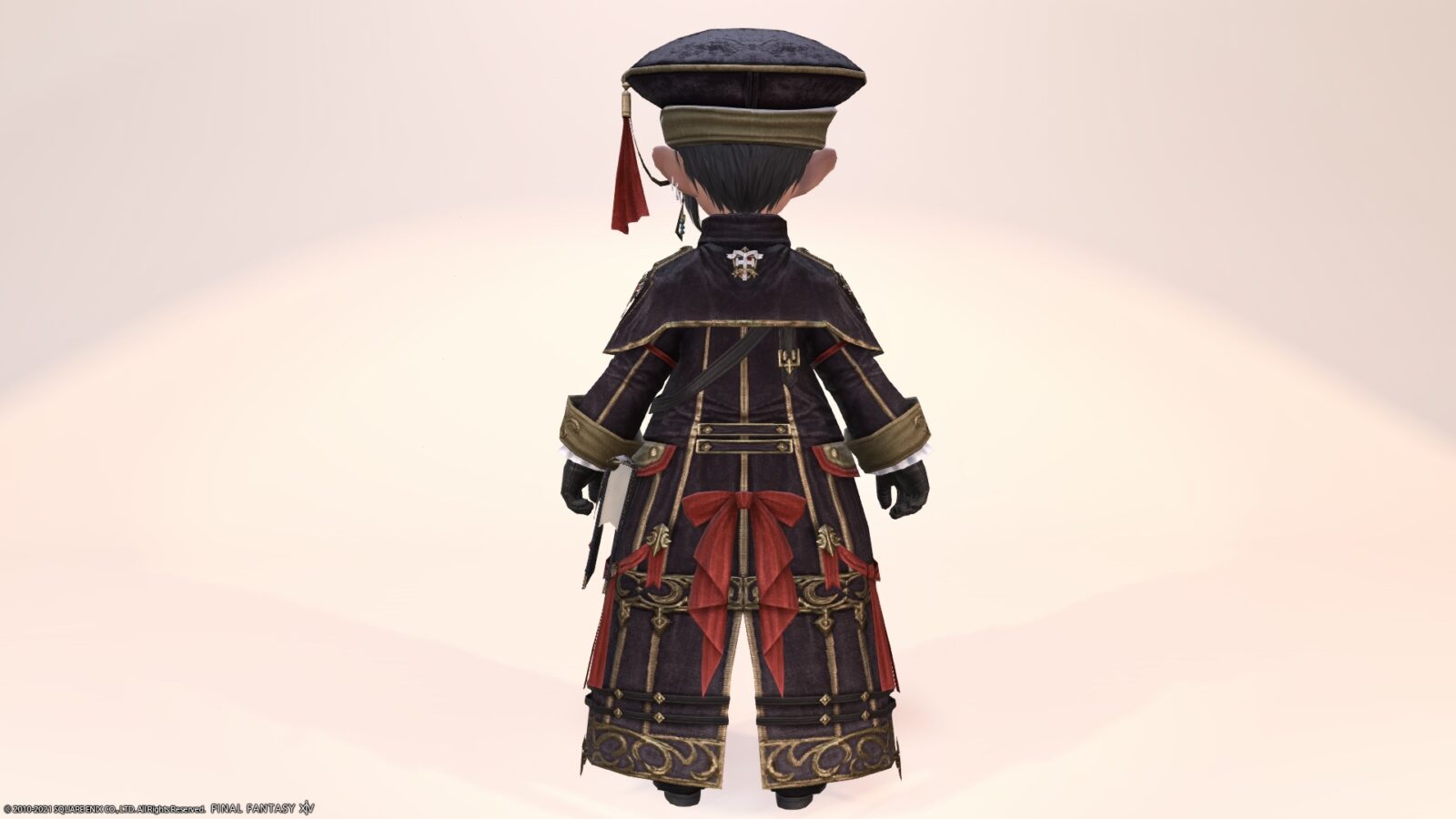 As expected, there are only military scholars, and the AF of scholars is almost military-like.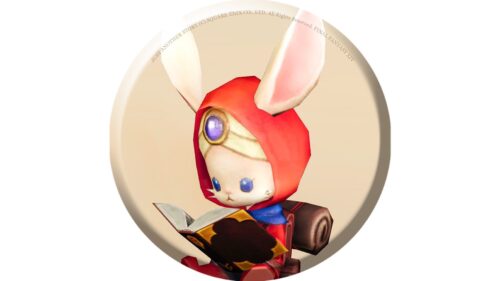 namingway
Scholar's AF5 equipment
These should become available somewhere as you progress through the Endwalker version of the story.
The headwear is a standard academic hat for scholars.
The decoration on the left side is kind of cute.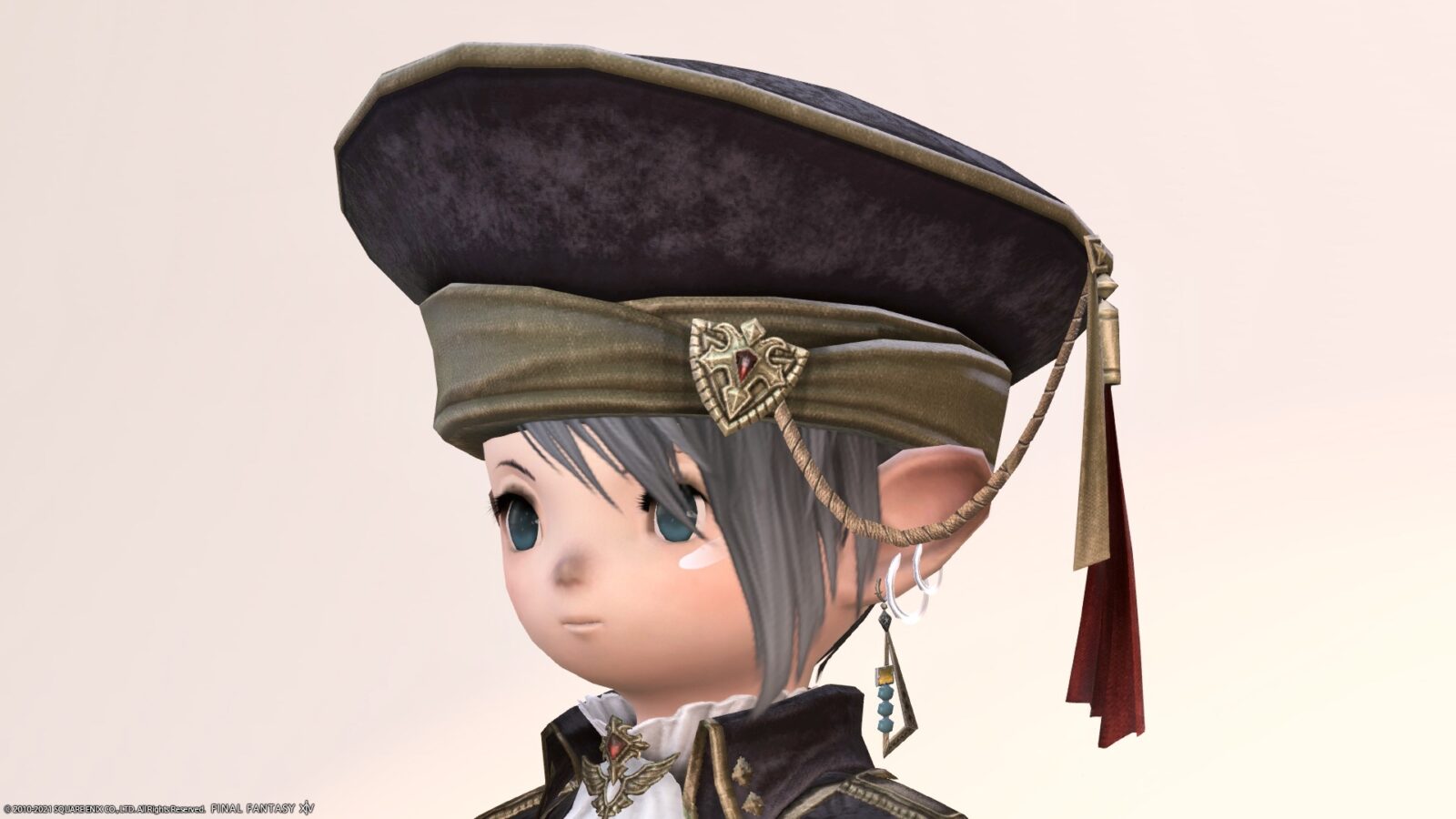 It's unusual for you not to have glasses.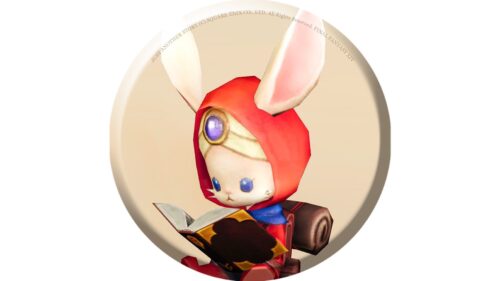 namingway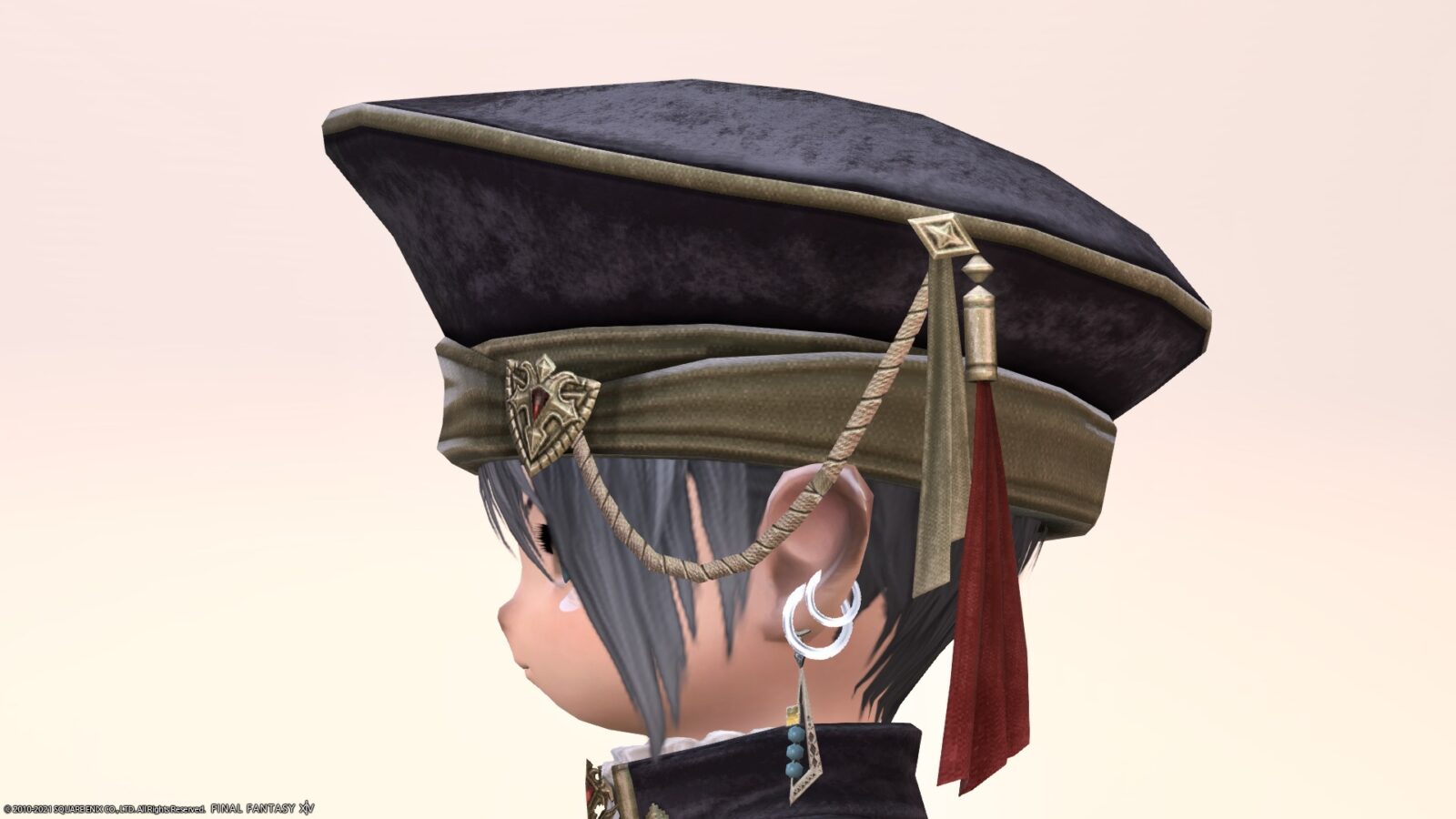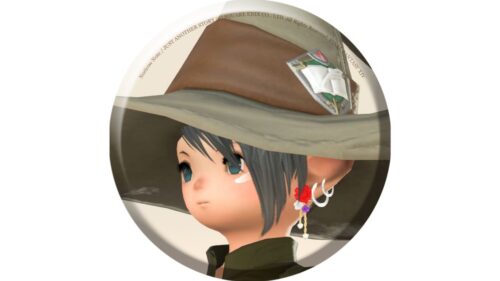 norirow
It's true that I have an image that most of the scholars AF wore glasses.
The body equipment is a noble and fashionable military-style coat.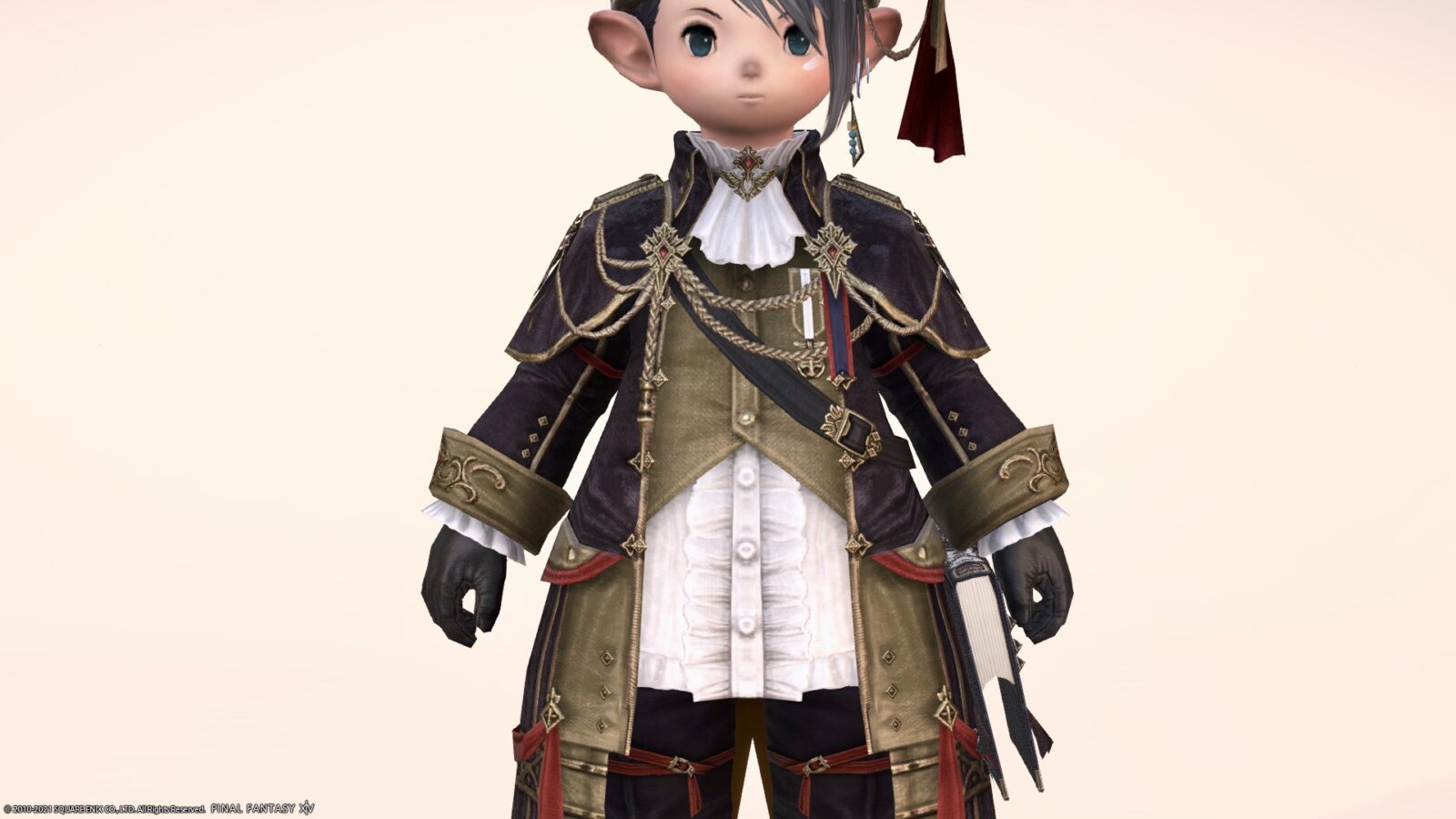 The chief on the chest is cute, and something like a medal is coolly decorated.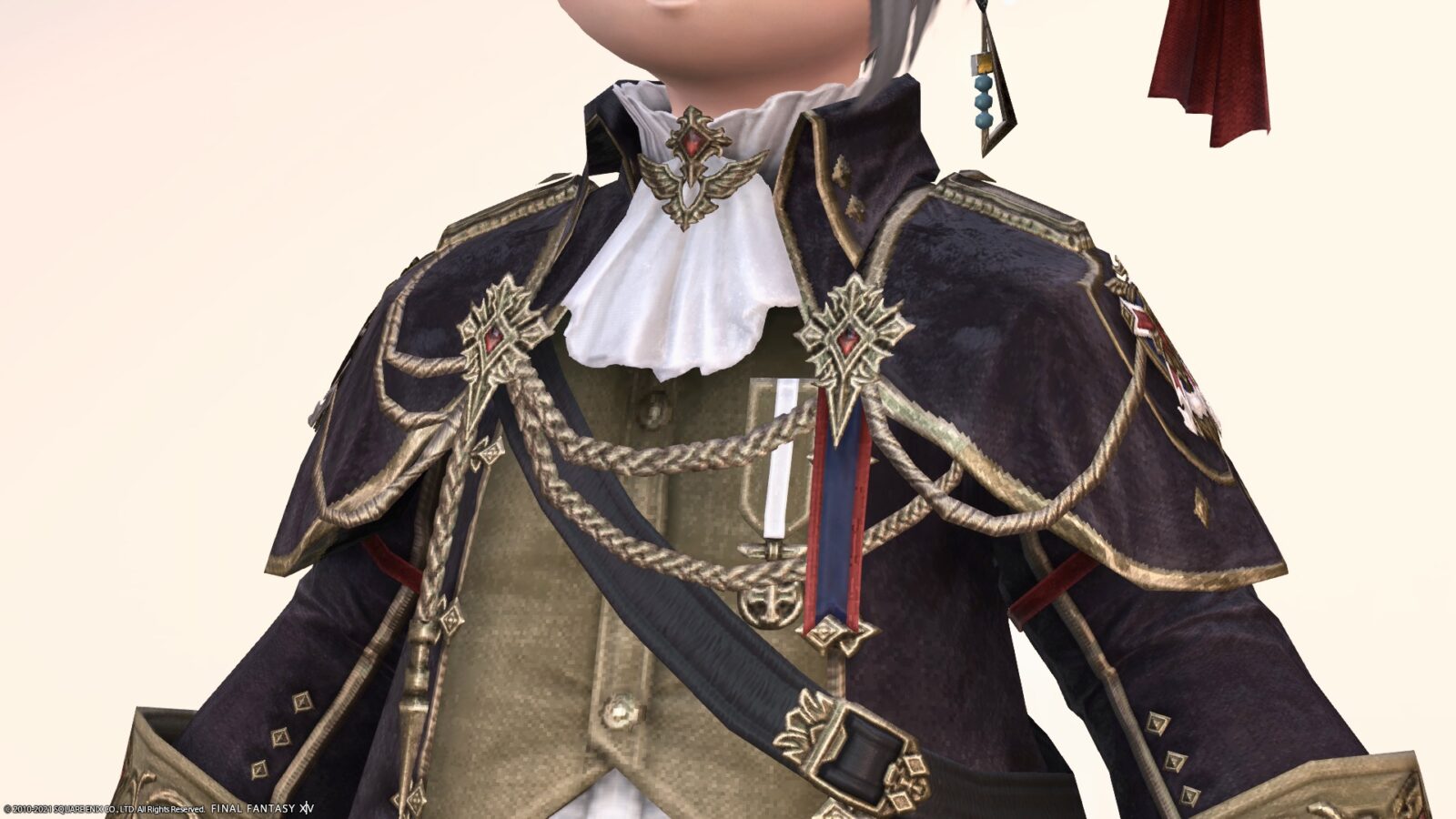 I'm wearing a vest and the shirt inside is fluttering and cute.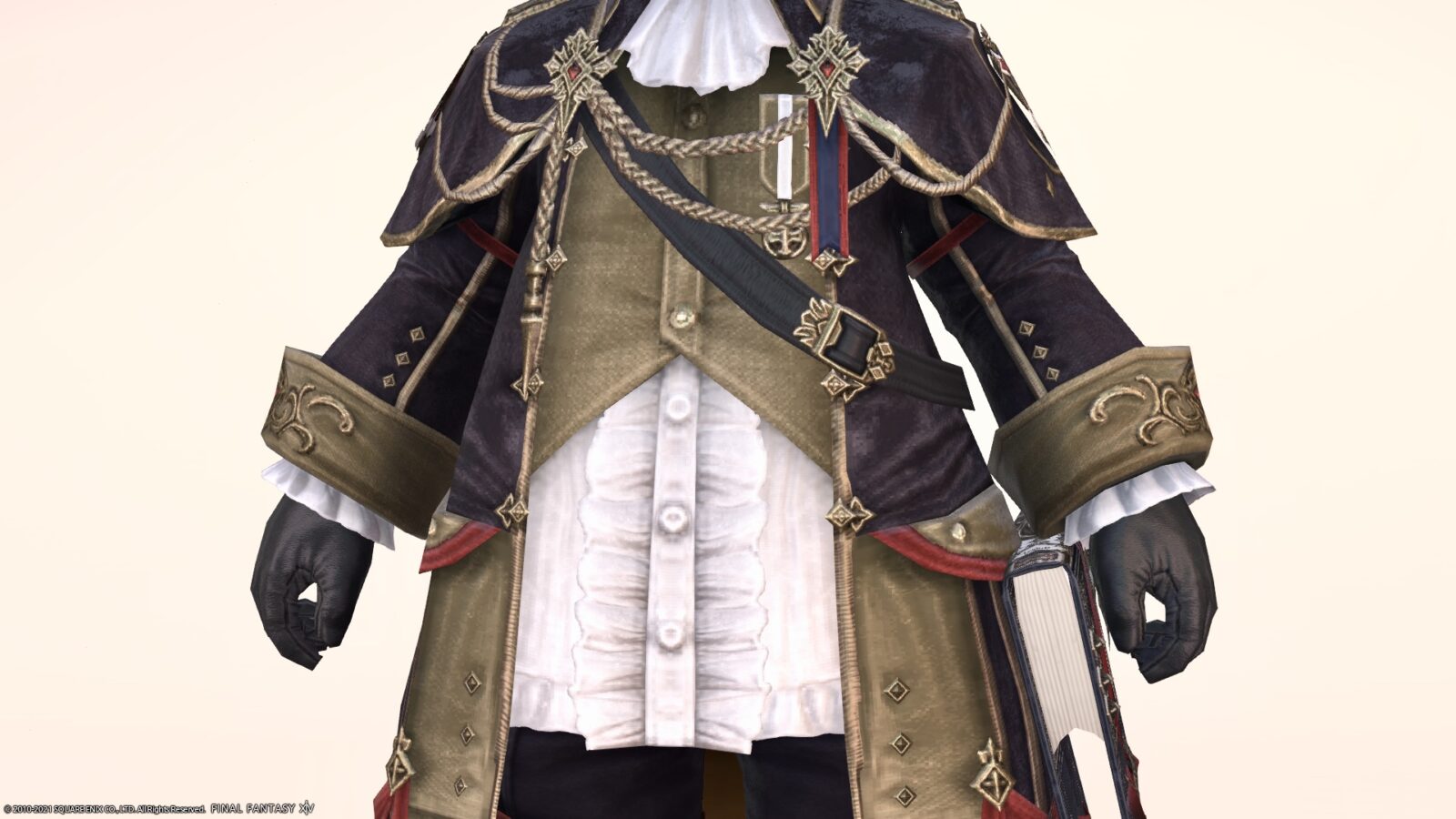 The medal on the shoulder is also cool!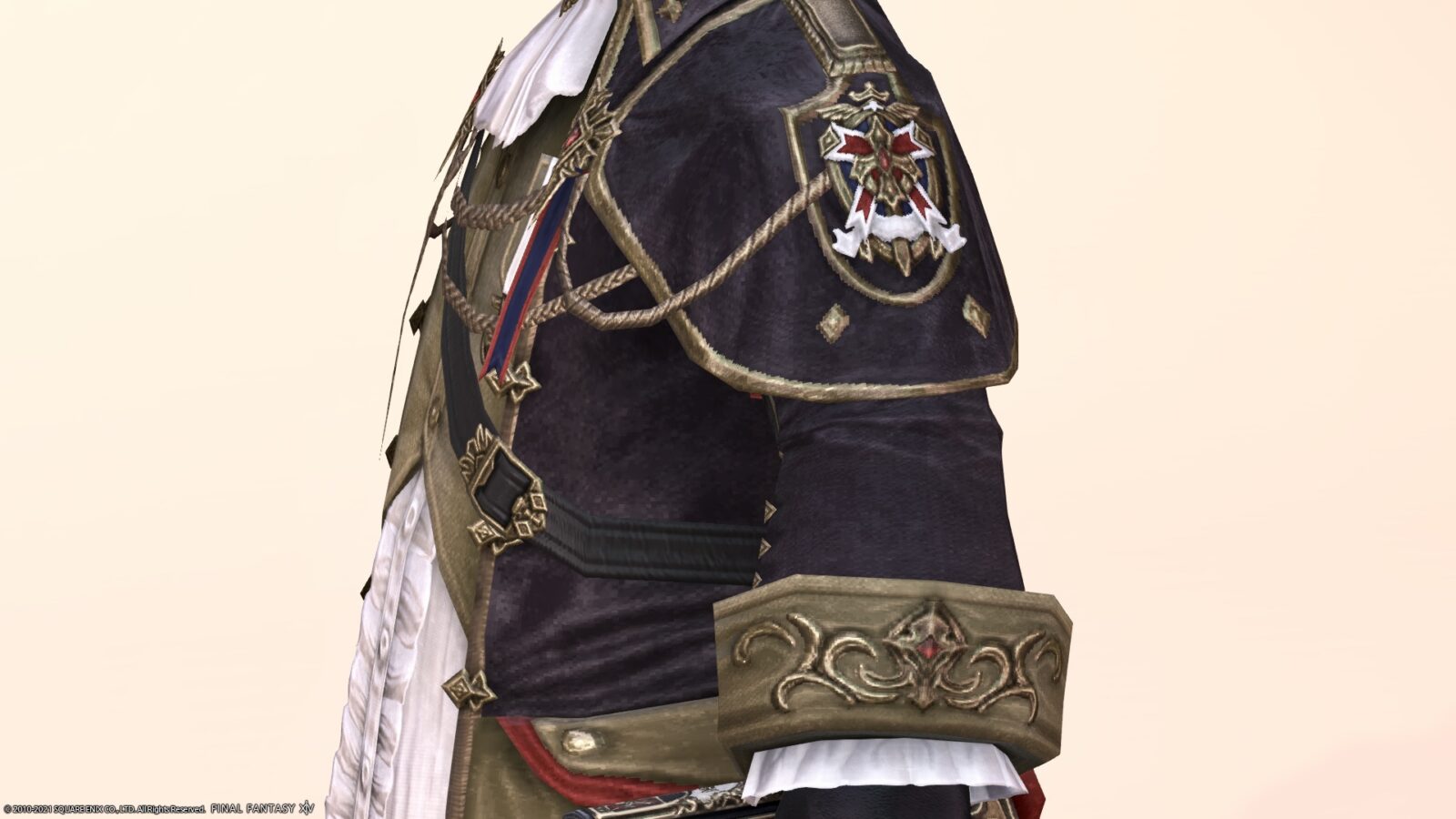 If you look closely, it seems that the material is velvet-like, which is quite luxurious.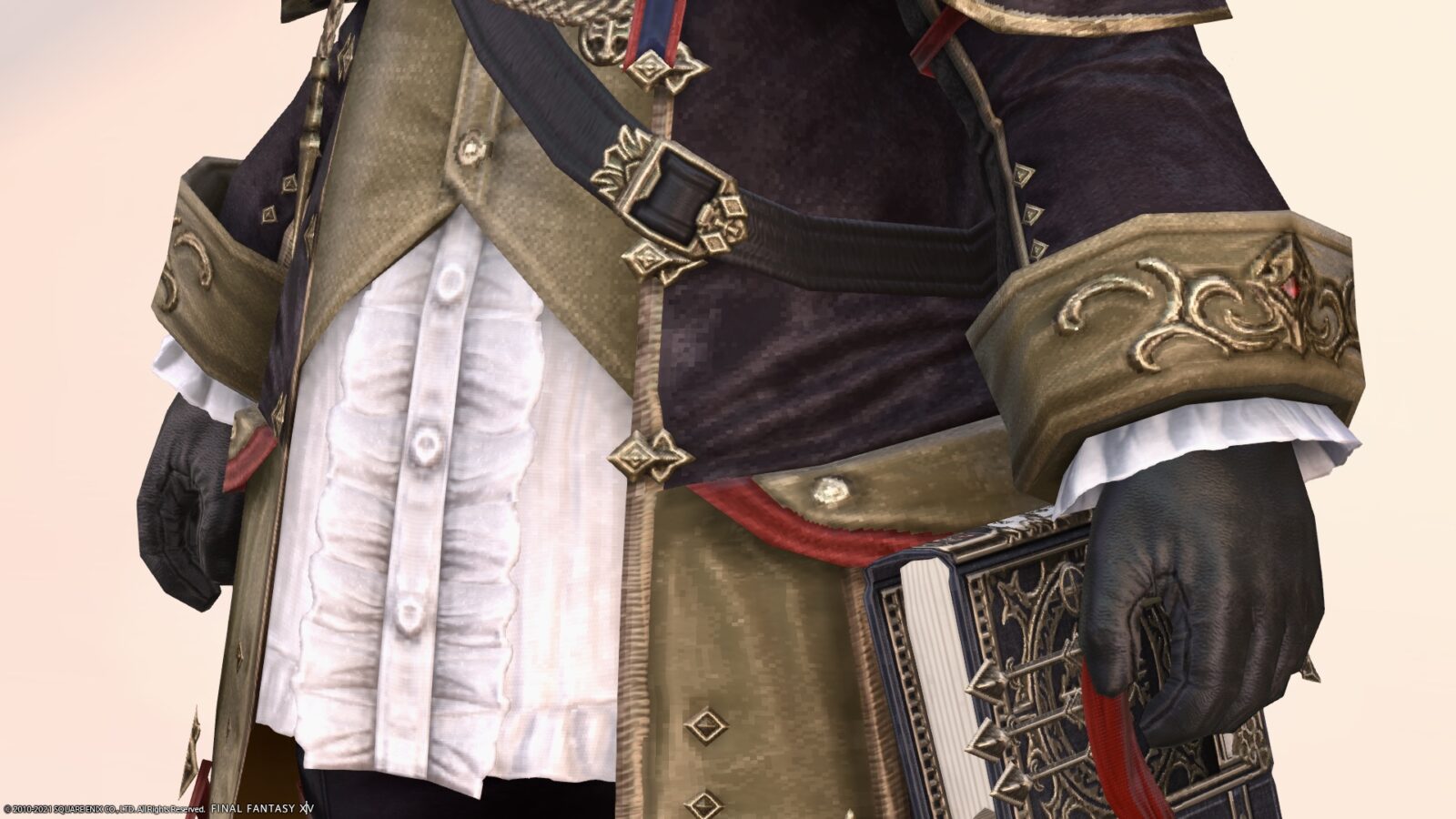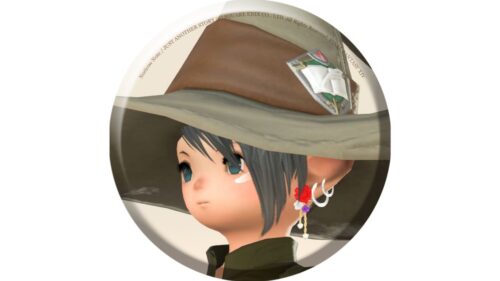 norirow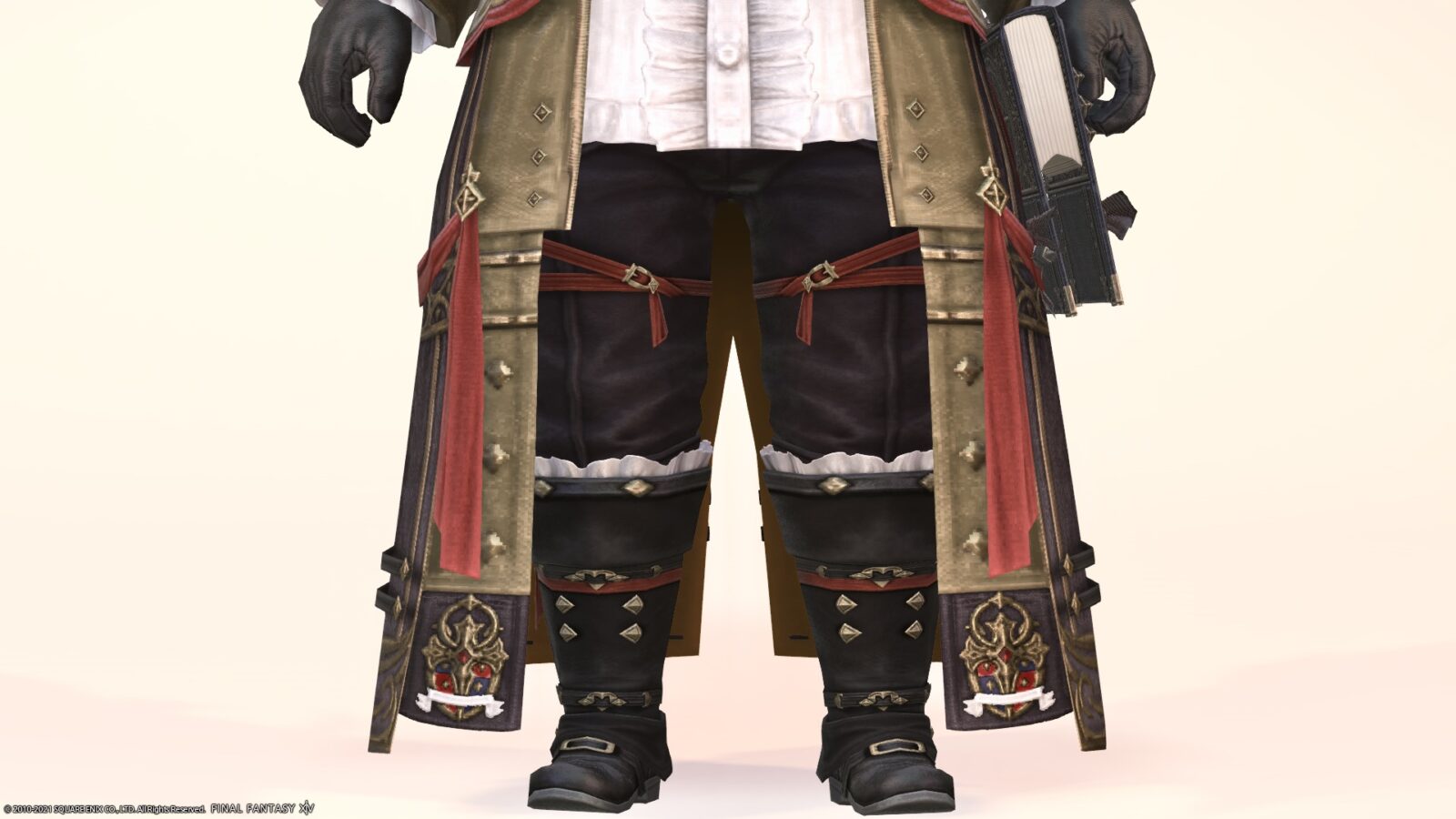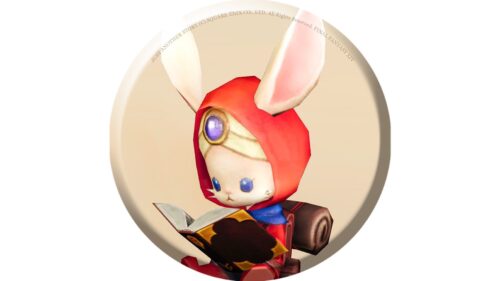 namingway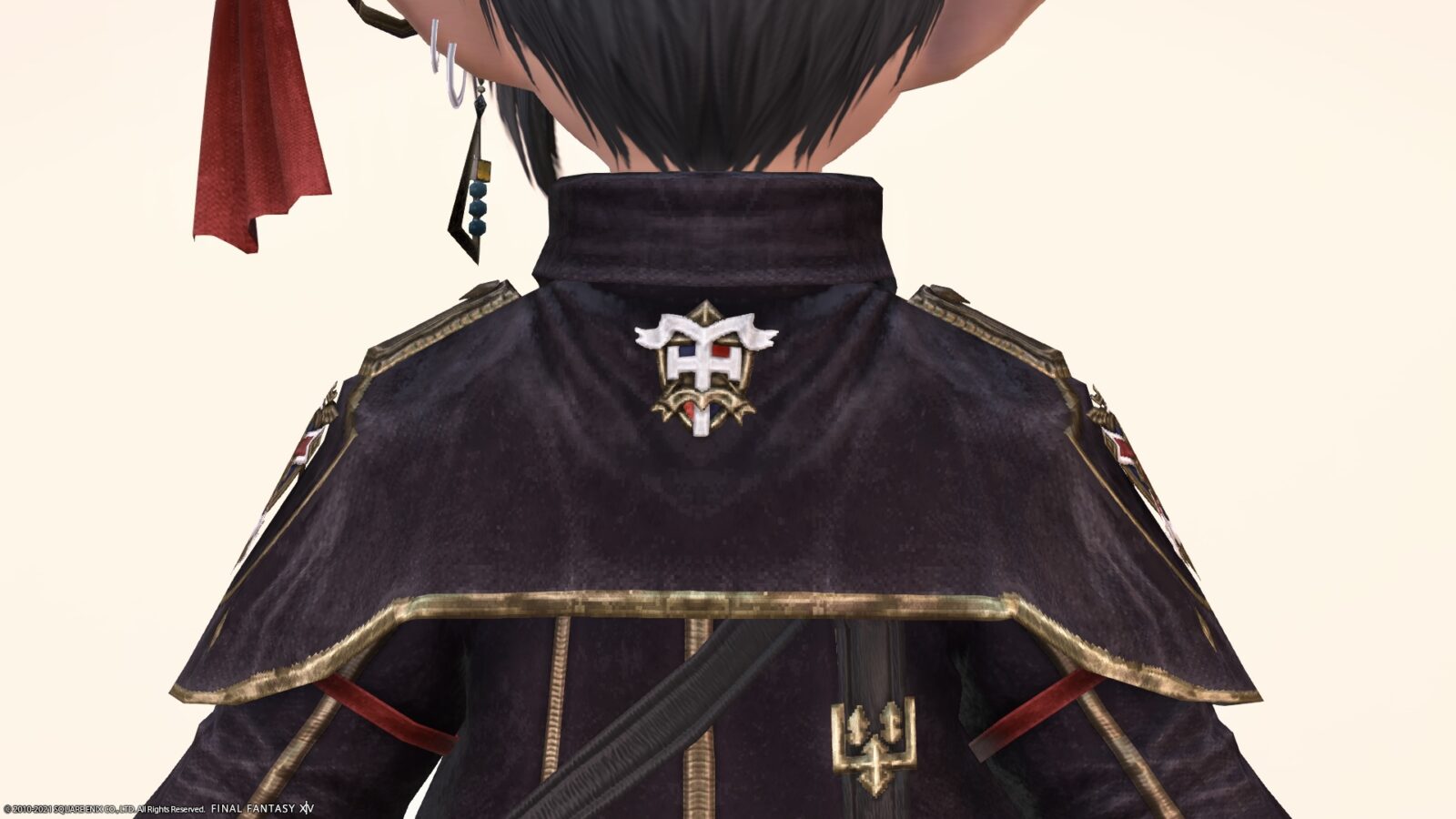 And, after all, the ribbon on the back is cute!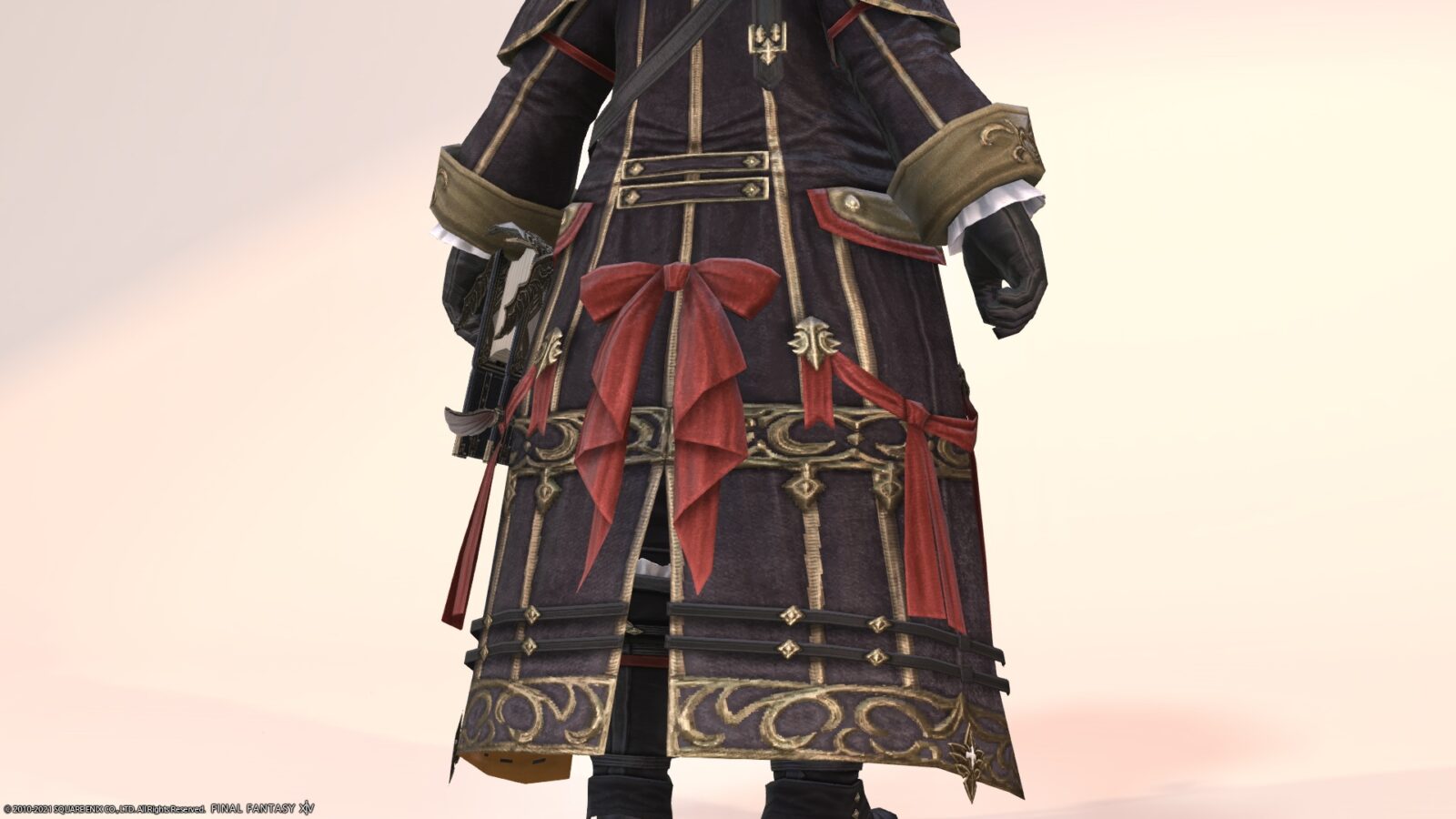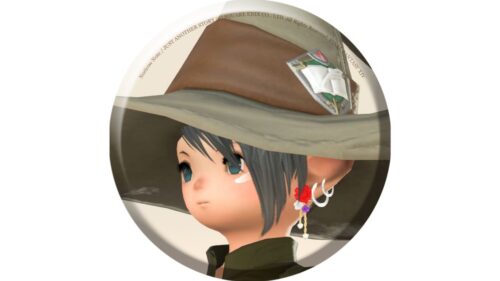 norirow
I love this ribbon decoration!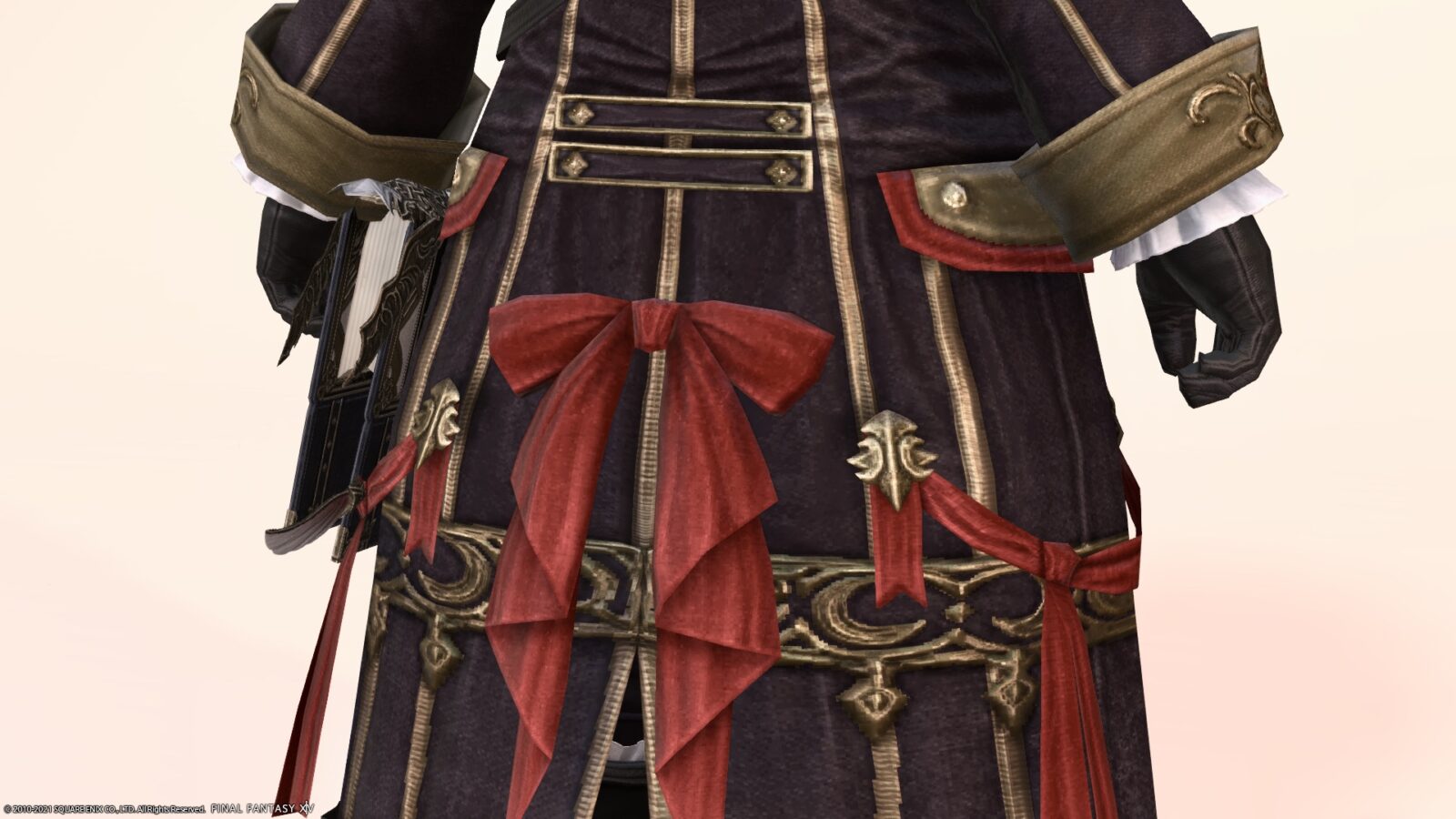 It's a very nice outfit that has both cuteness and coolness!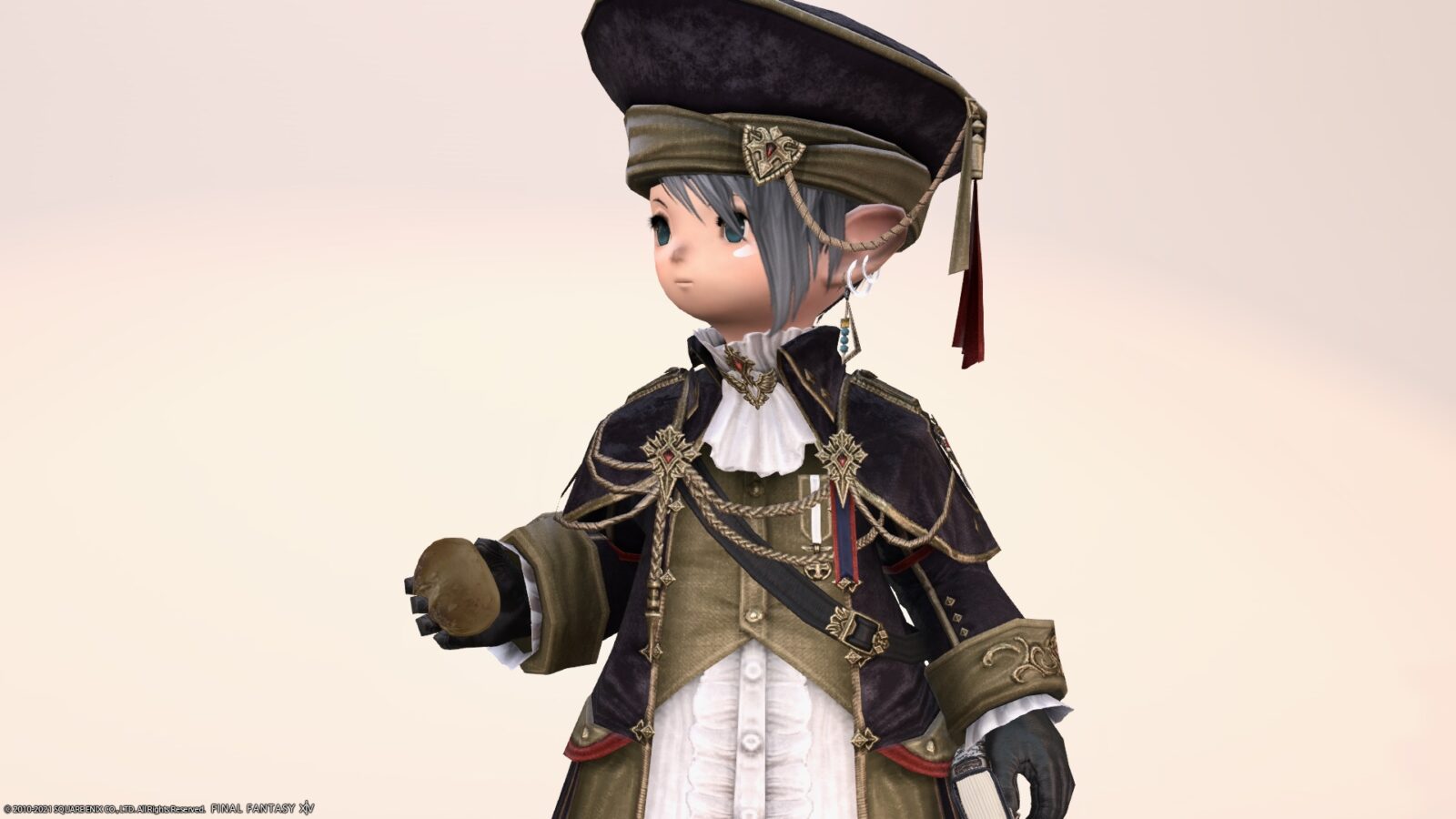 Dyeing pattern
You will be able to dye by clearing the Healer's Roll Quest.
Snow White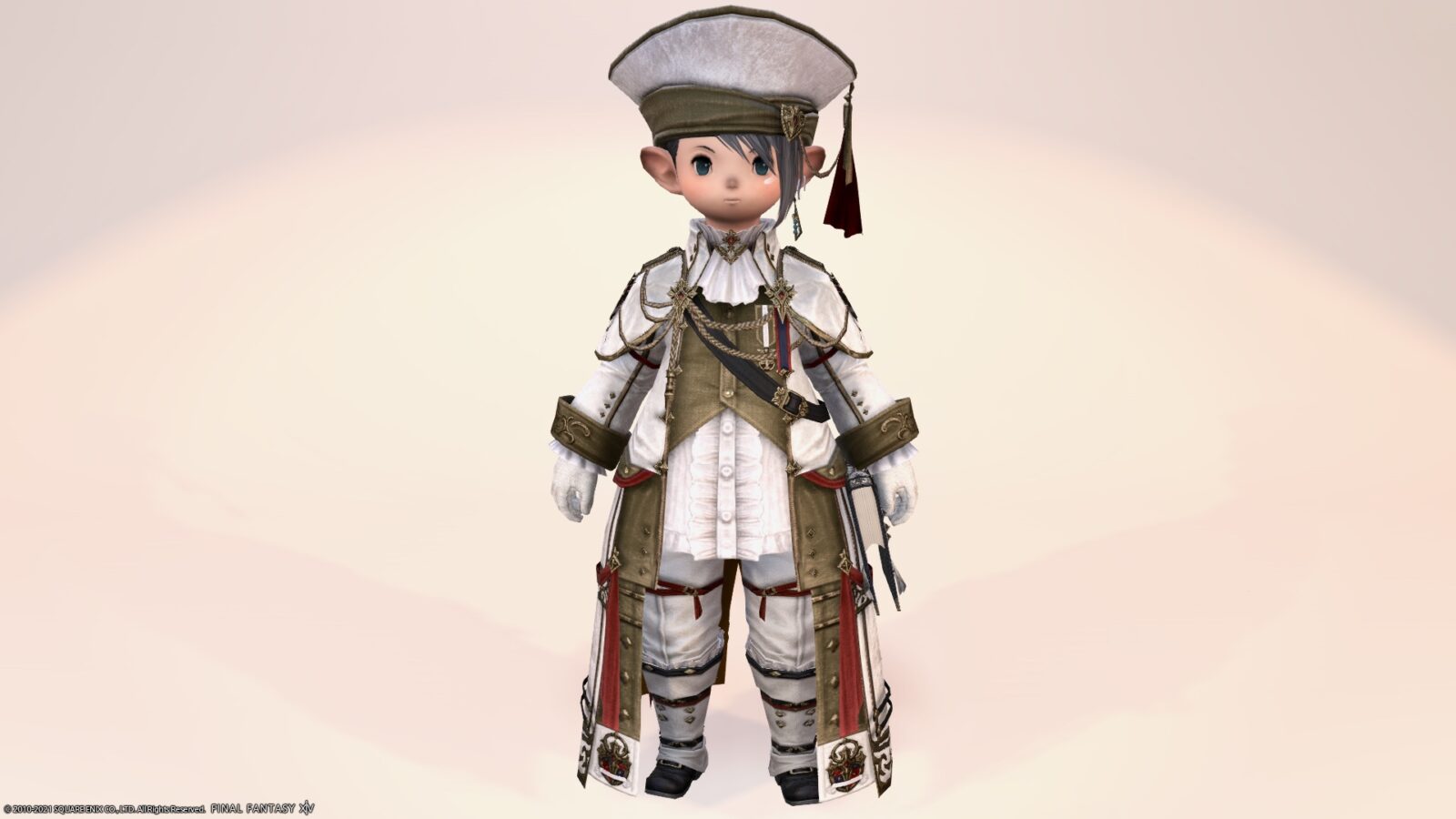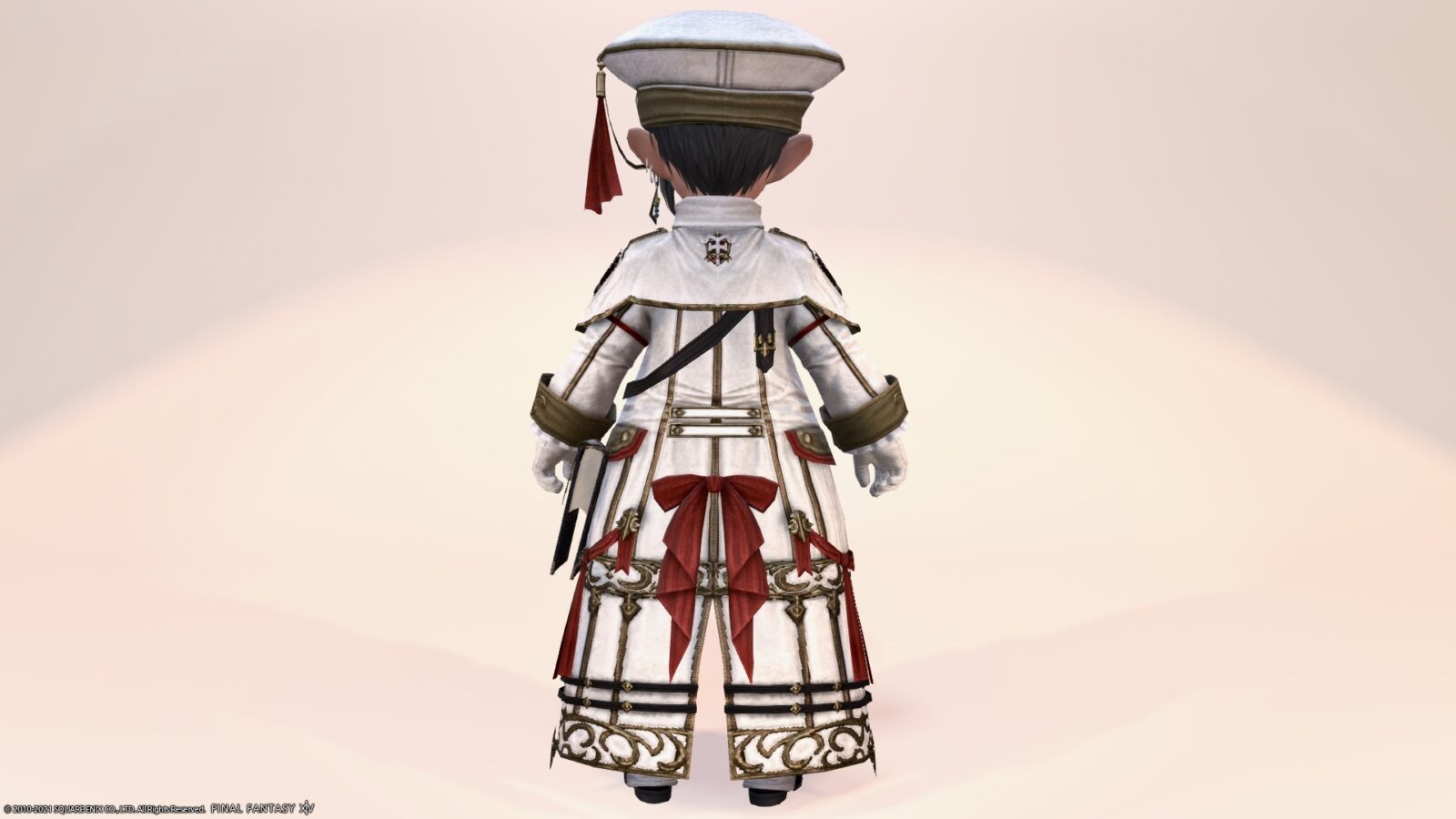 Dalamud Red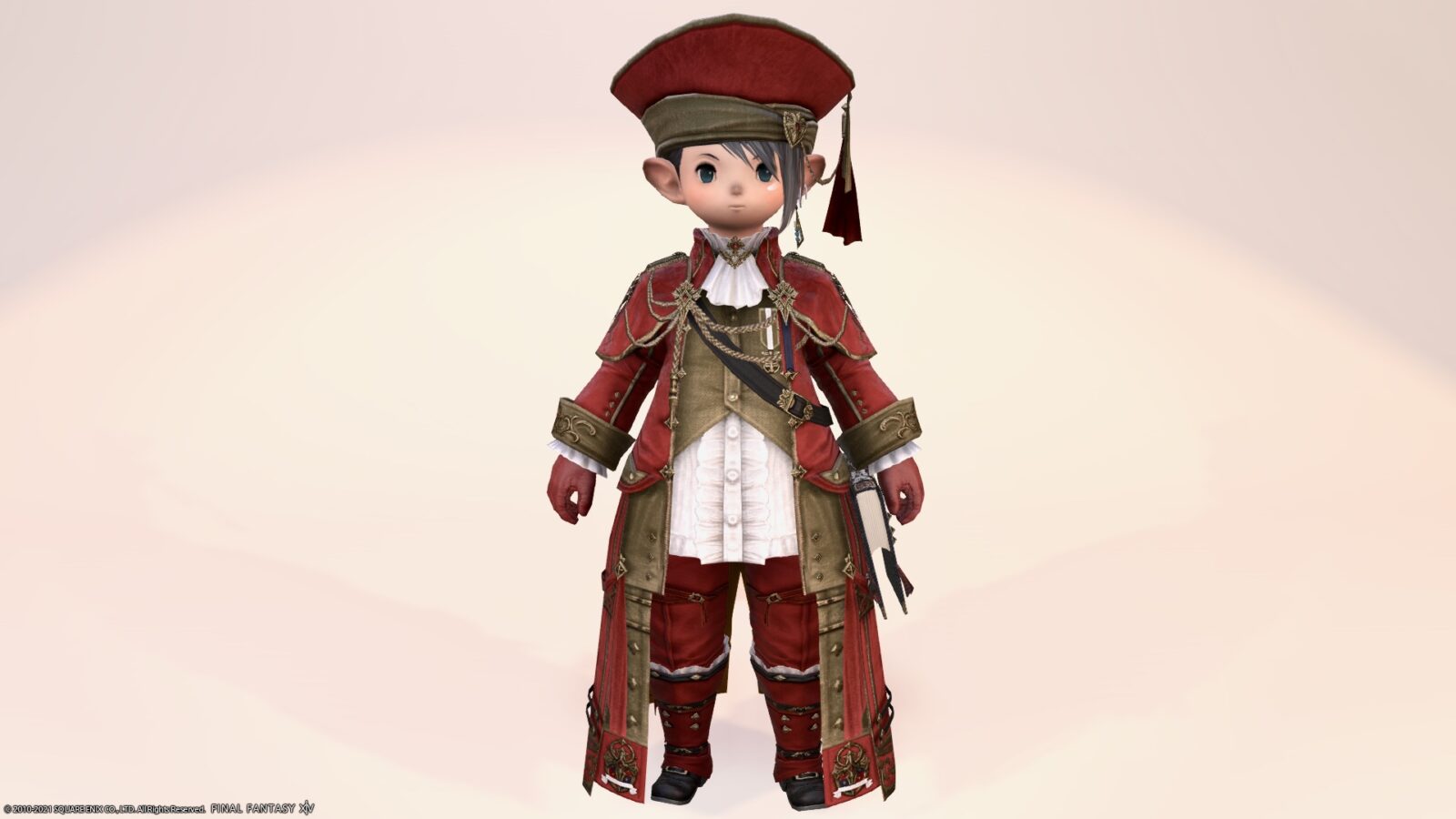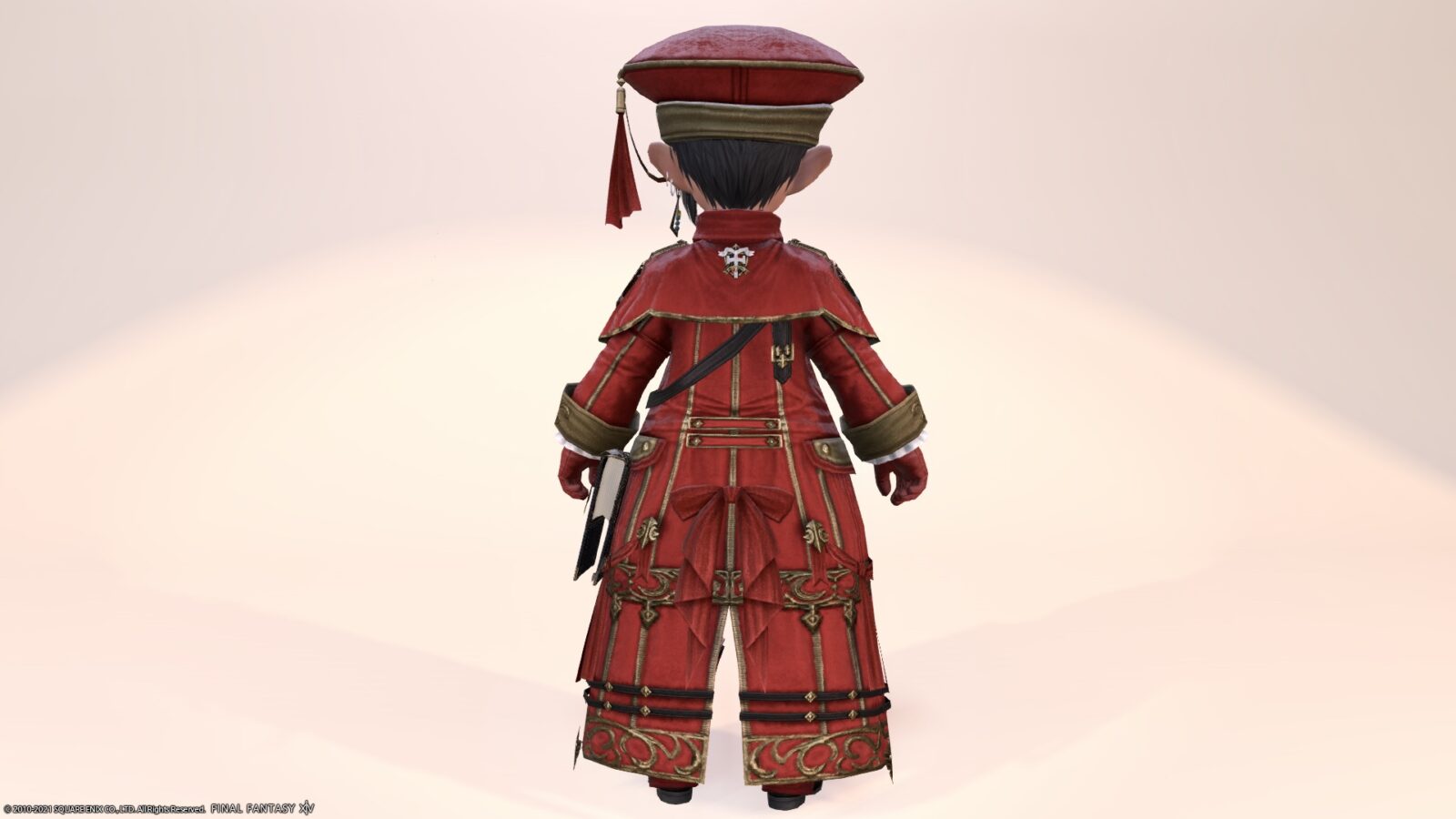 Olive Green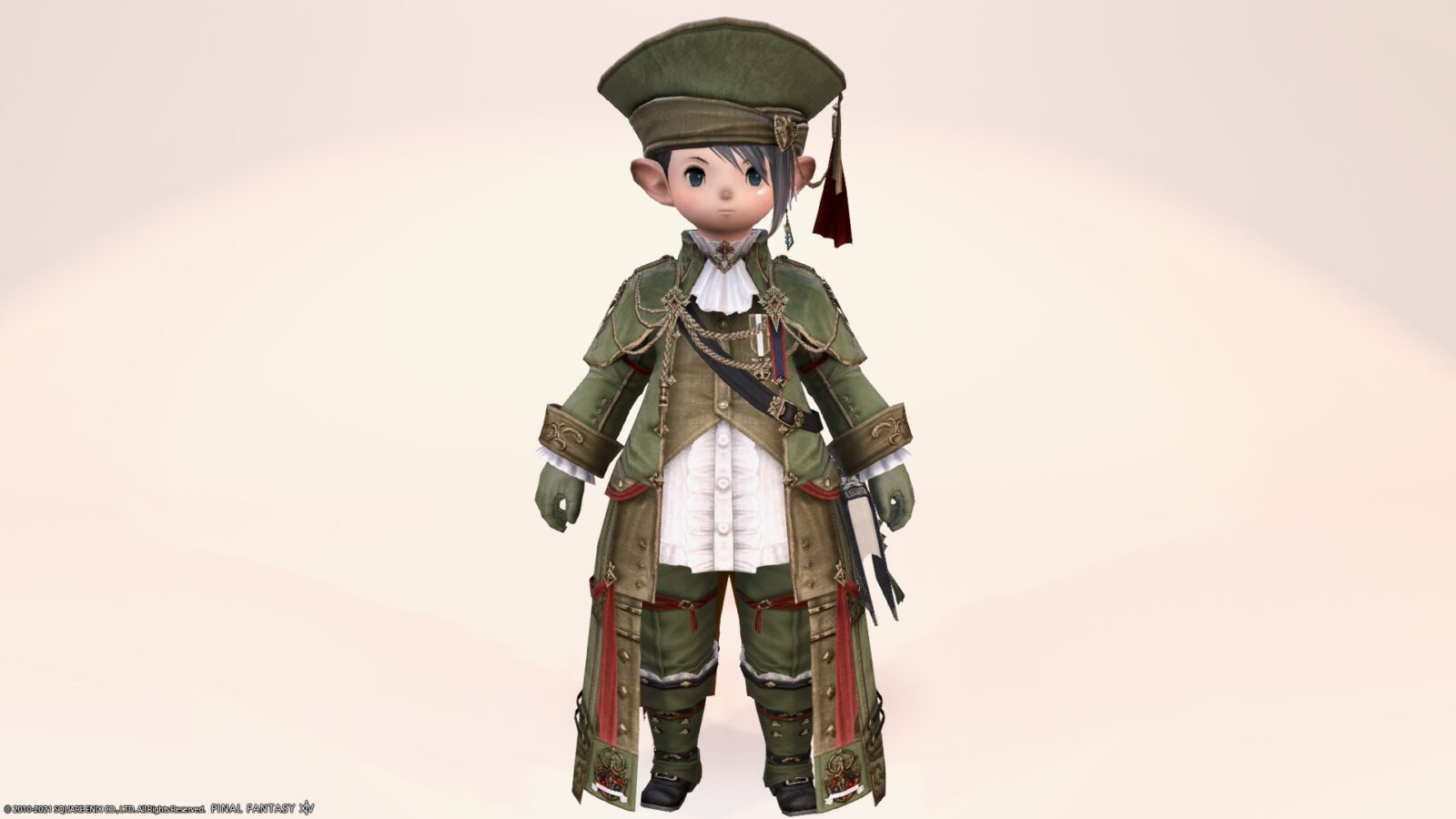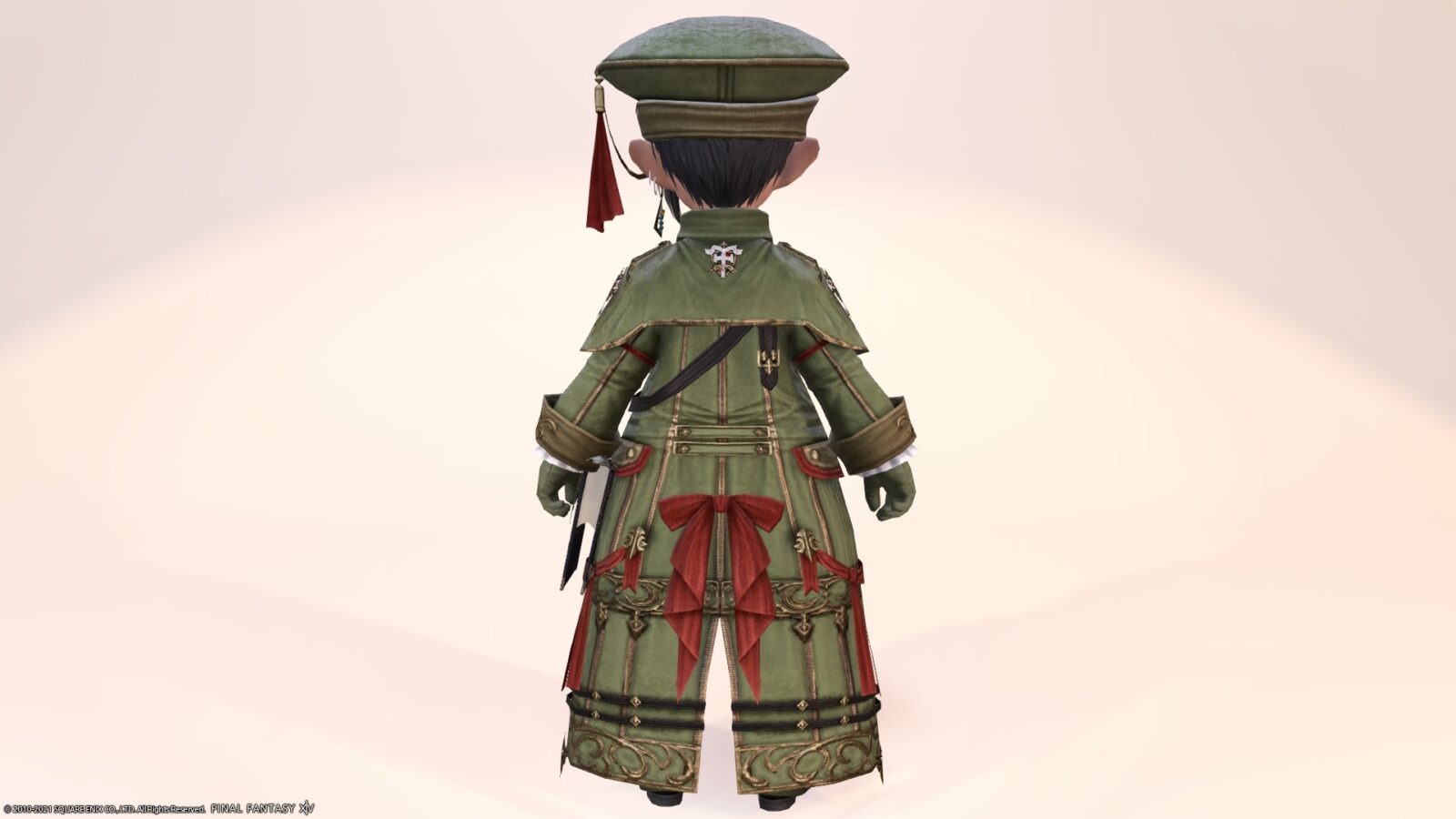 Honey Yellow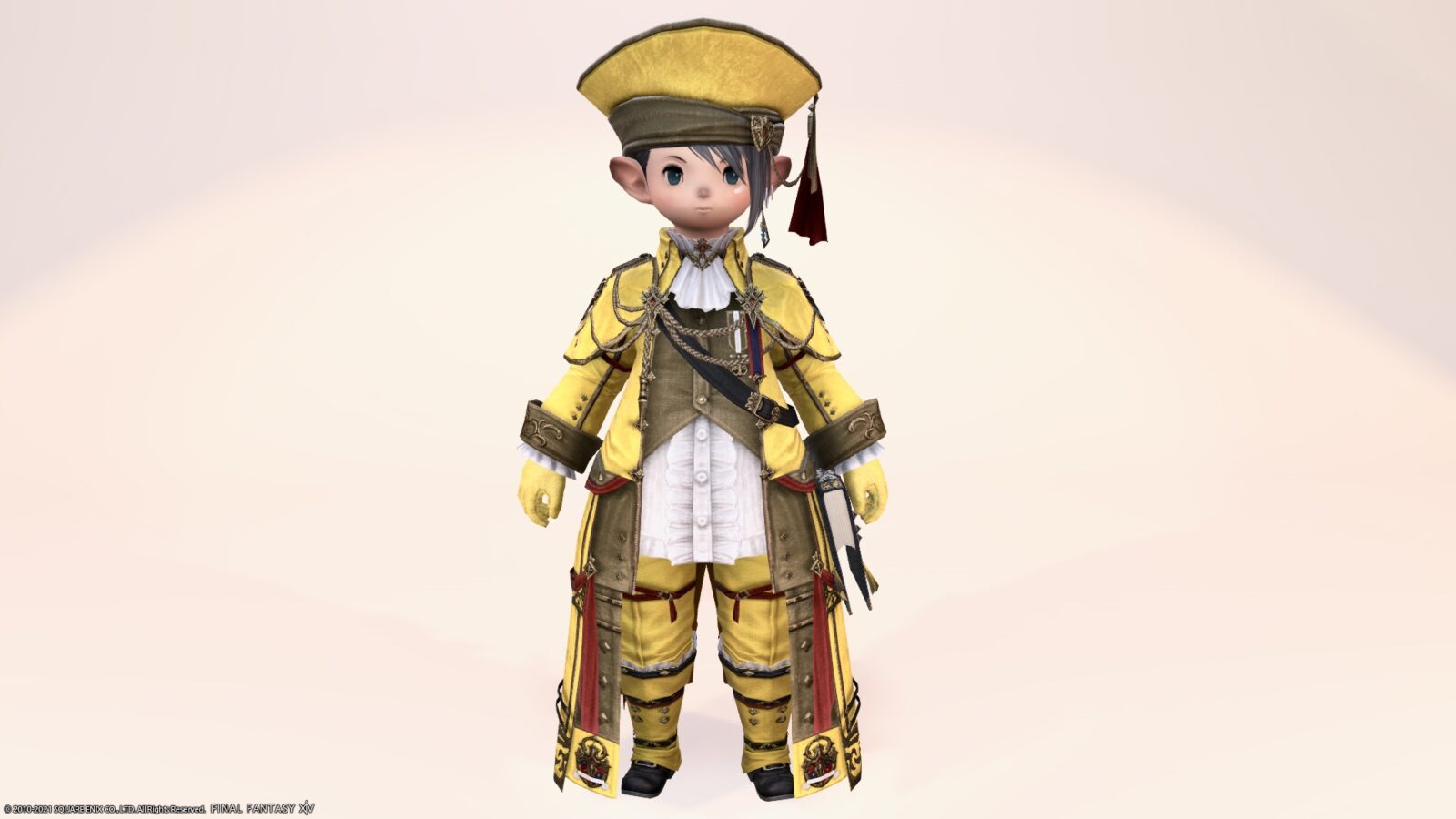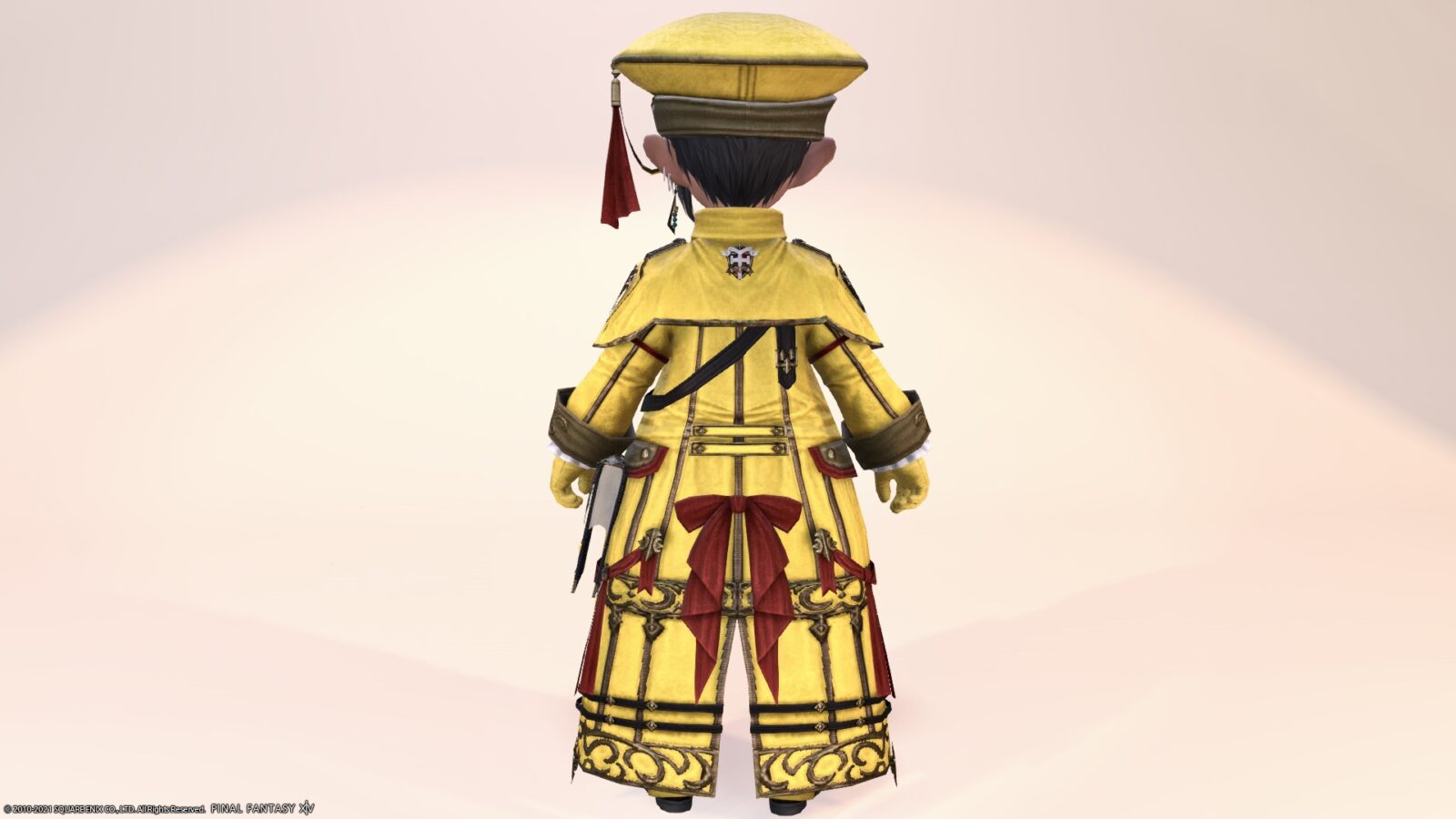 When it's yellow, it looks like a tiger.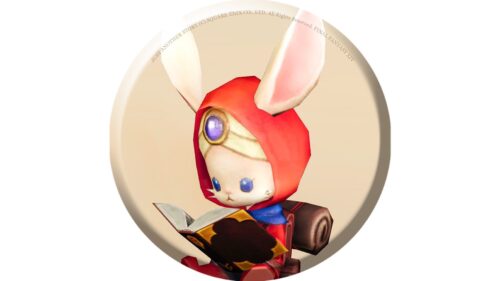 namingway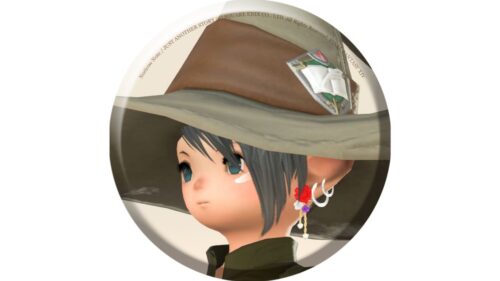 norirow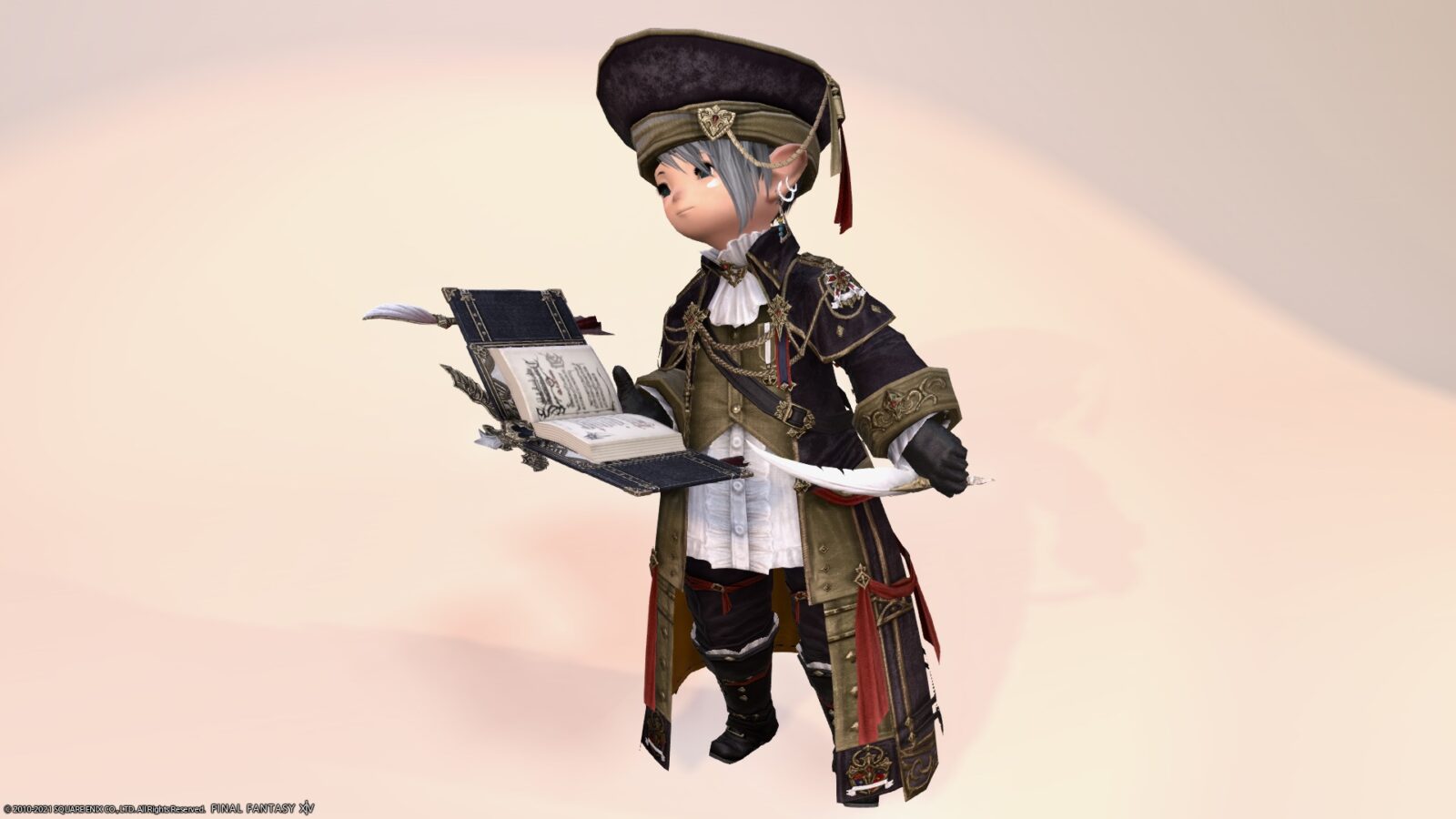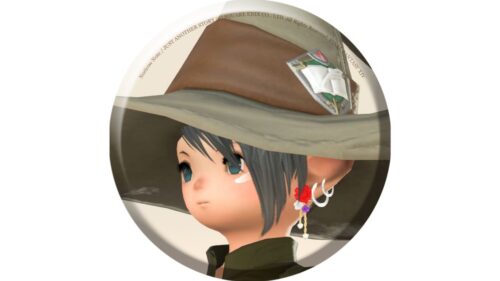 norirow
Even so, I'm glad that the scholar's AF equipment is always cool and cute military uniform style ♪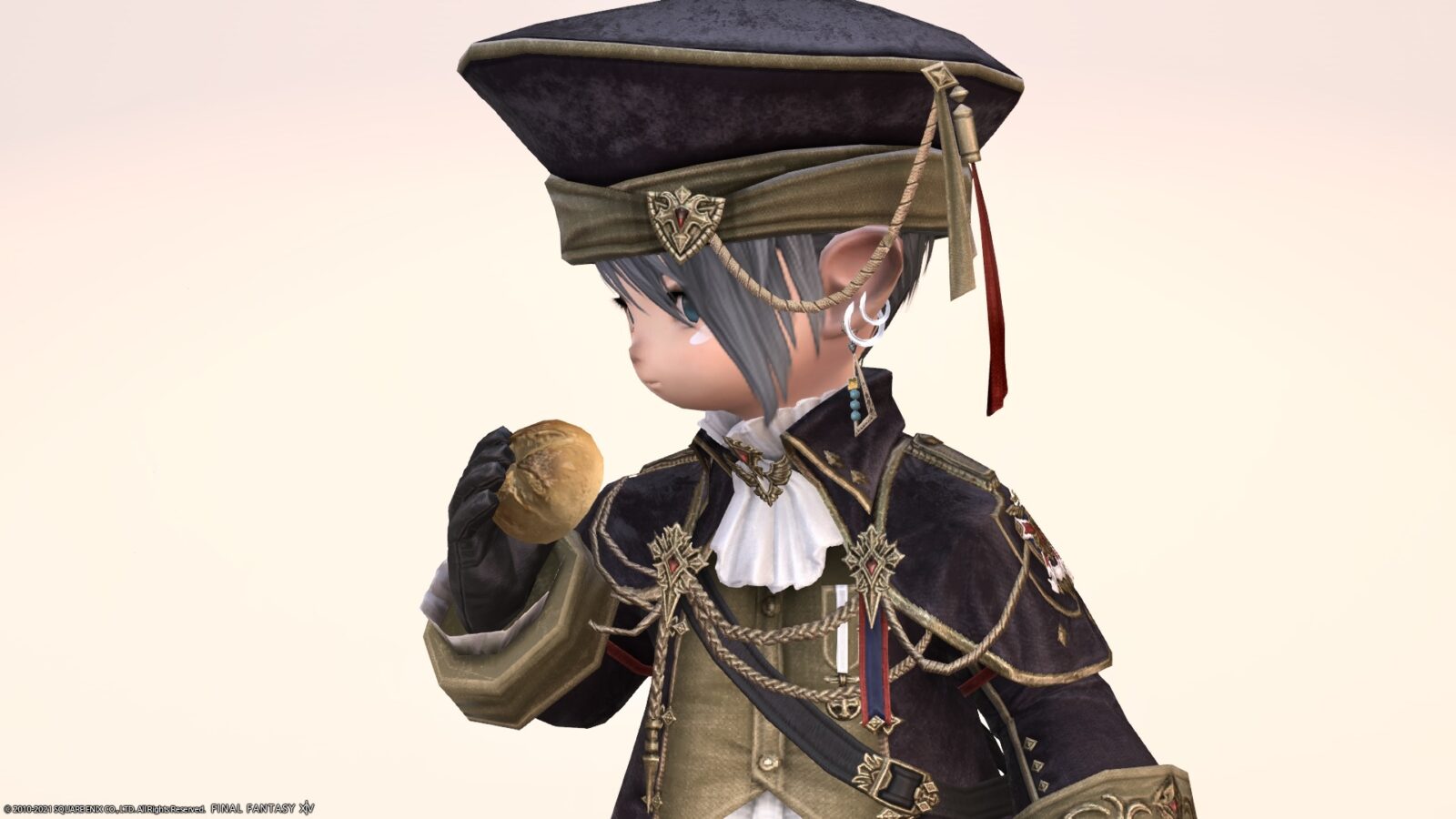 So, it was a record of the scholar's AF5 equipment "Academic" series.
▼ Please check the video for the movement of the fabric!
Related records
Scholar's successive AF equipment