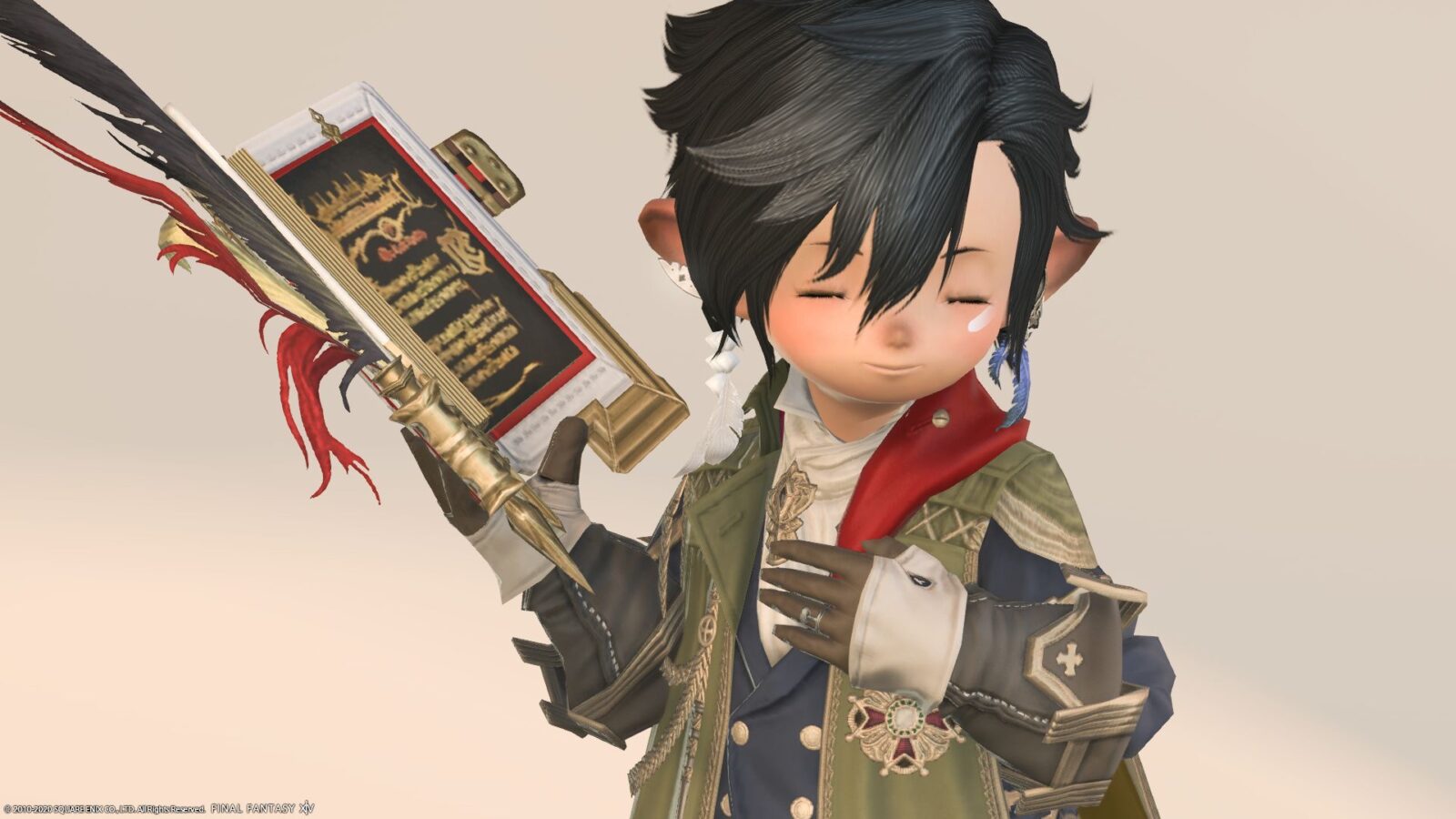 This is the scholar's AF4 equipment "Arbatel" series.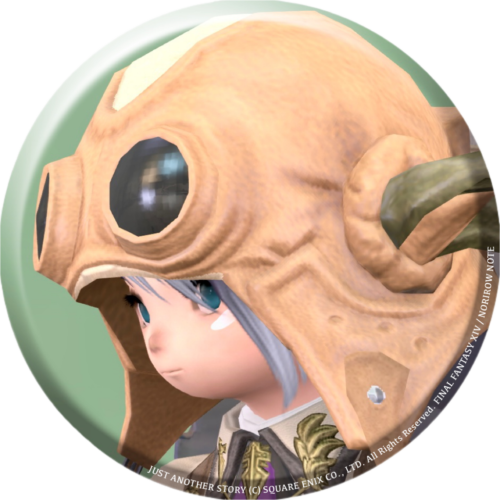 norirow
The hat is a scholarly hat, but overall it's a cute outfit with a military taste.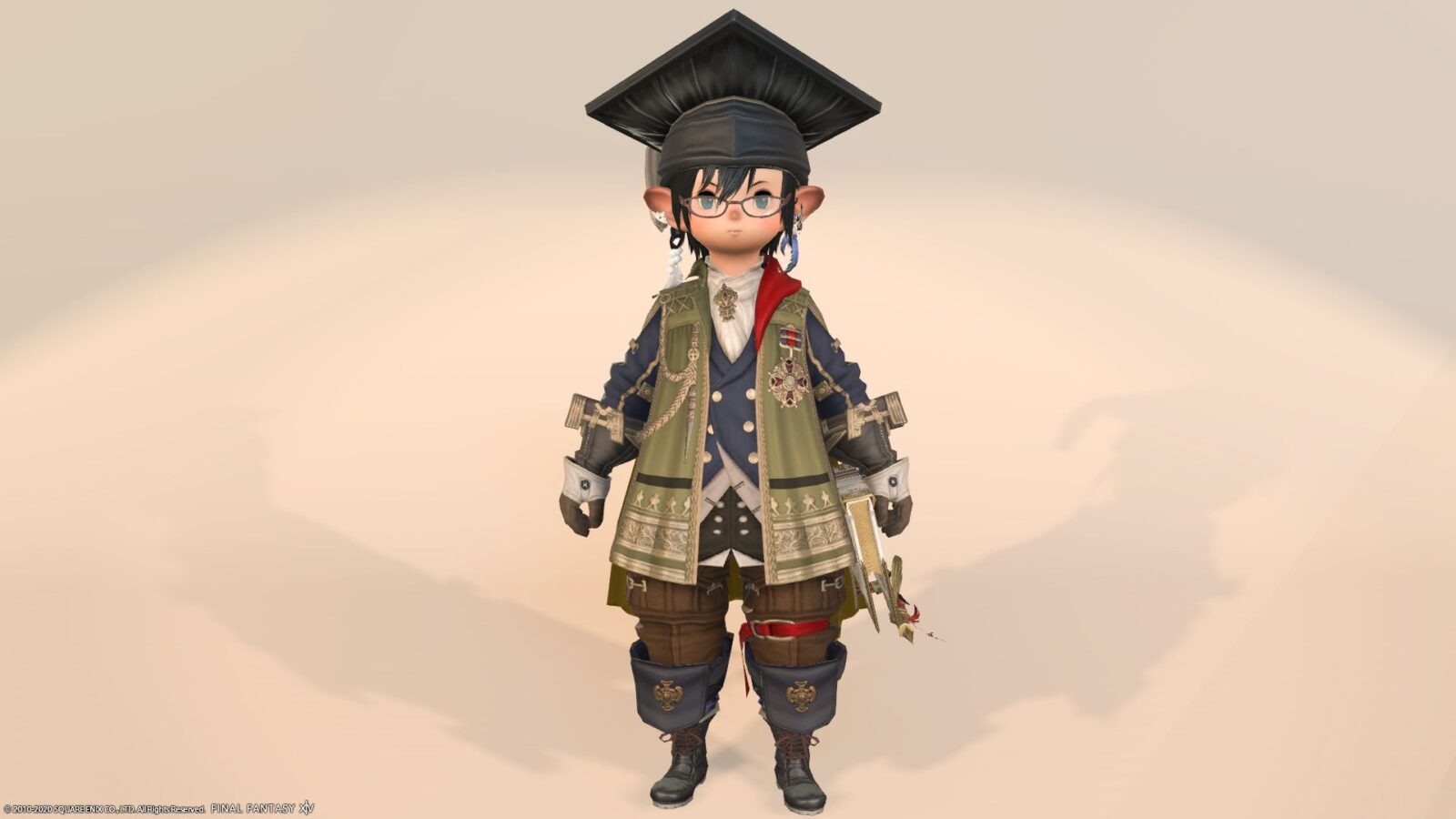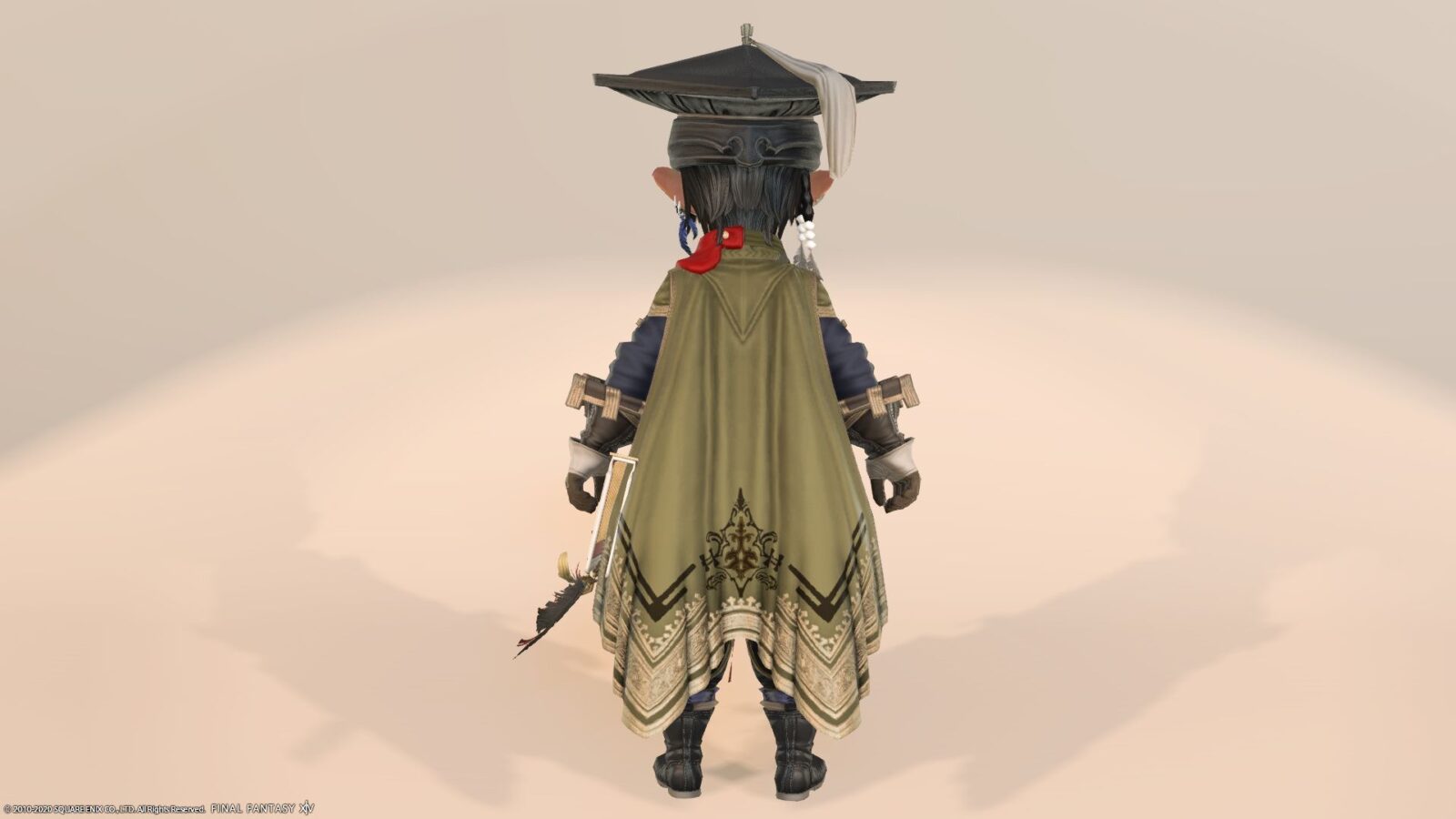 All of FF14's scholar AF have a medal, and they look like military uniforms.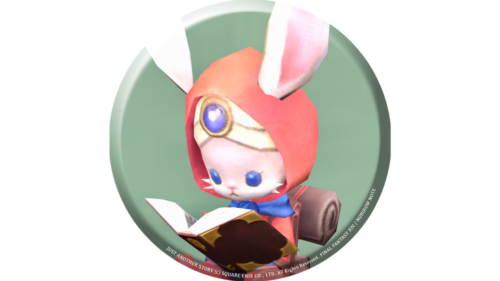 namingway
Scholar Artifact (AF) 4 Series
These can be obtained by completing the Lv80 roll quest and advancing the story.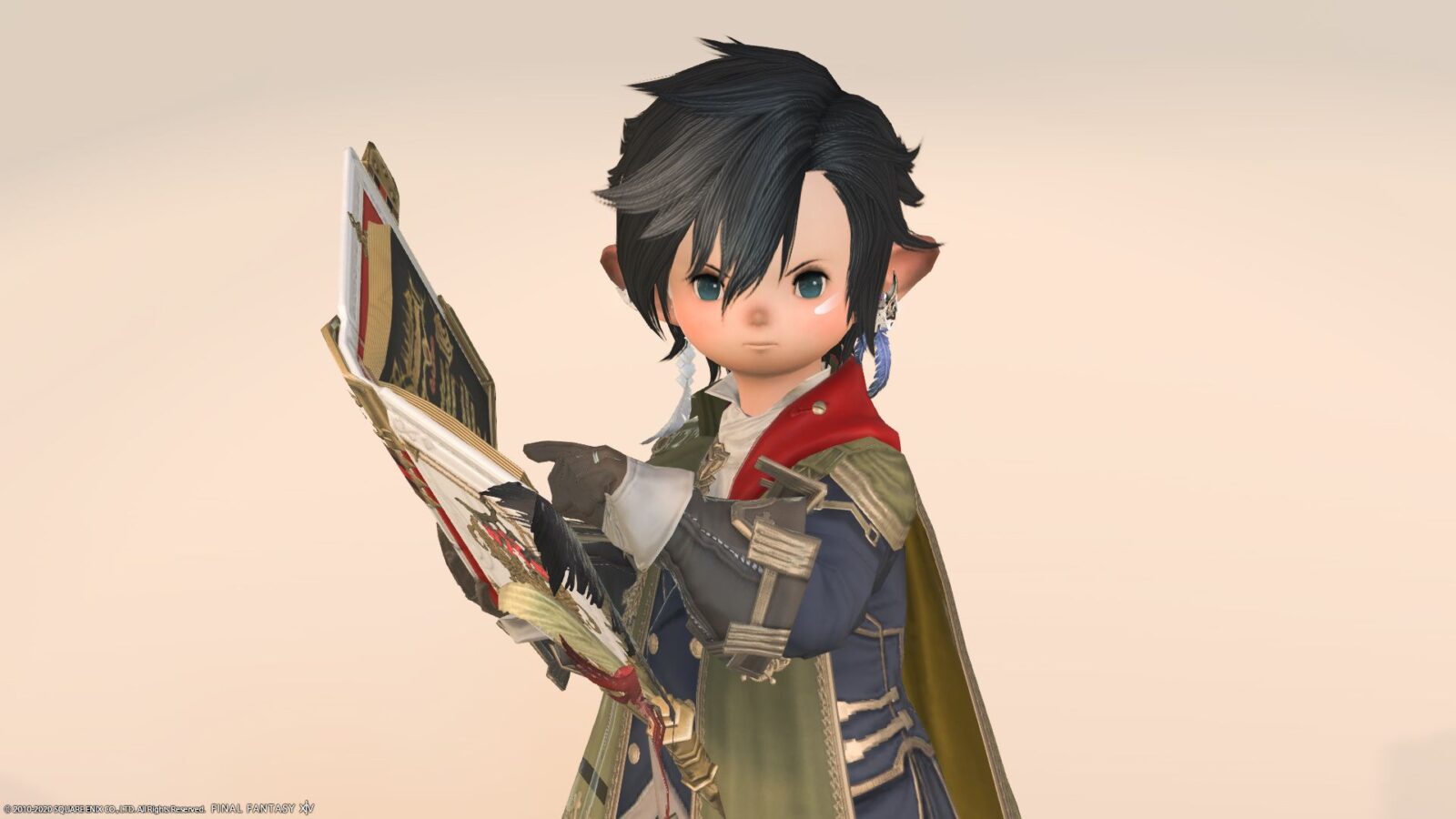 It is also possible to remove the glasses of this classic scholarly cap.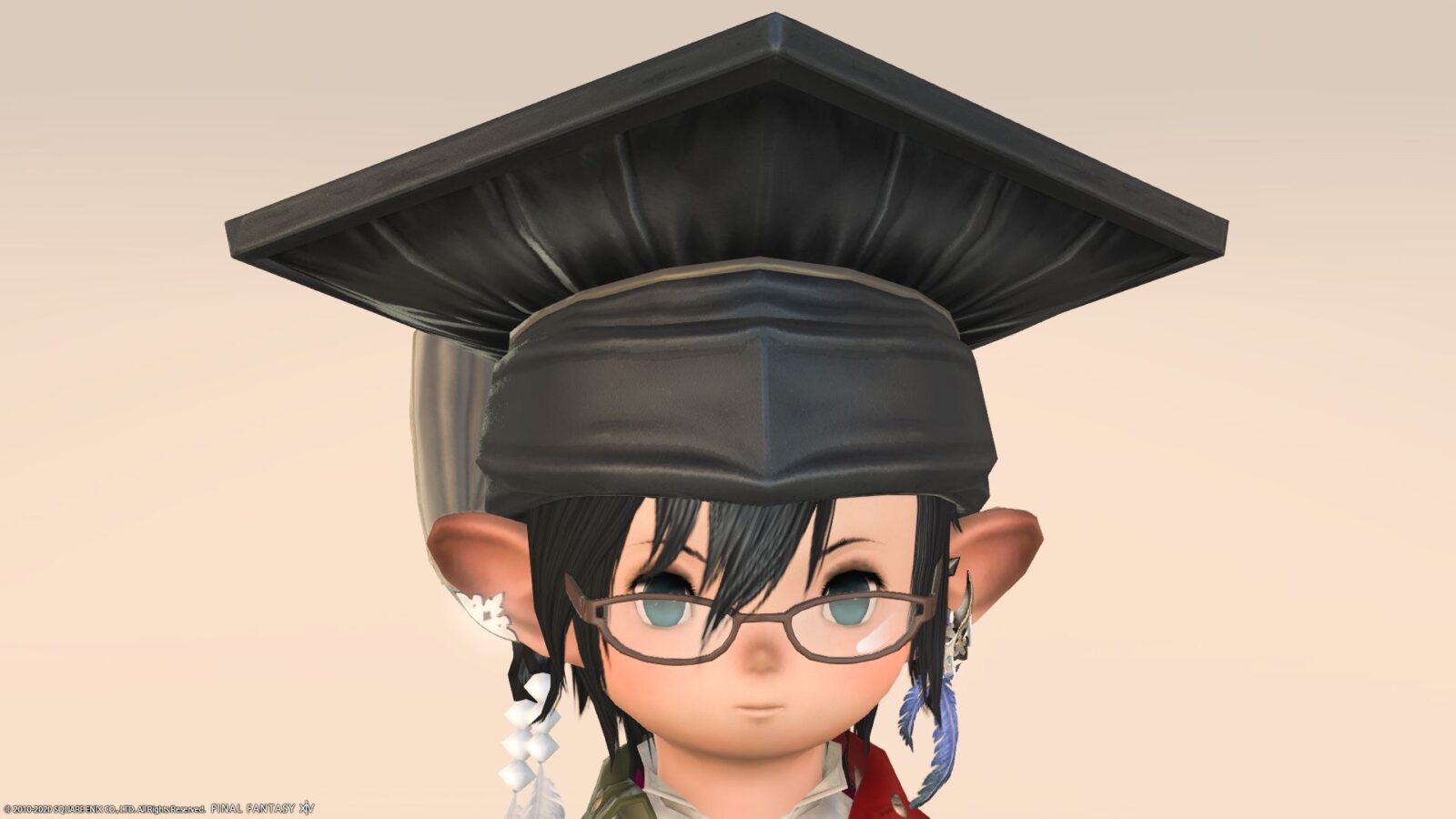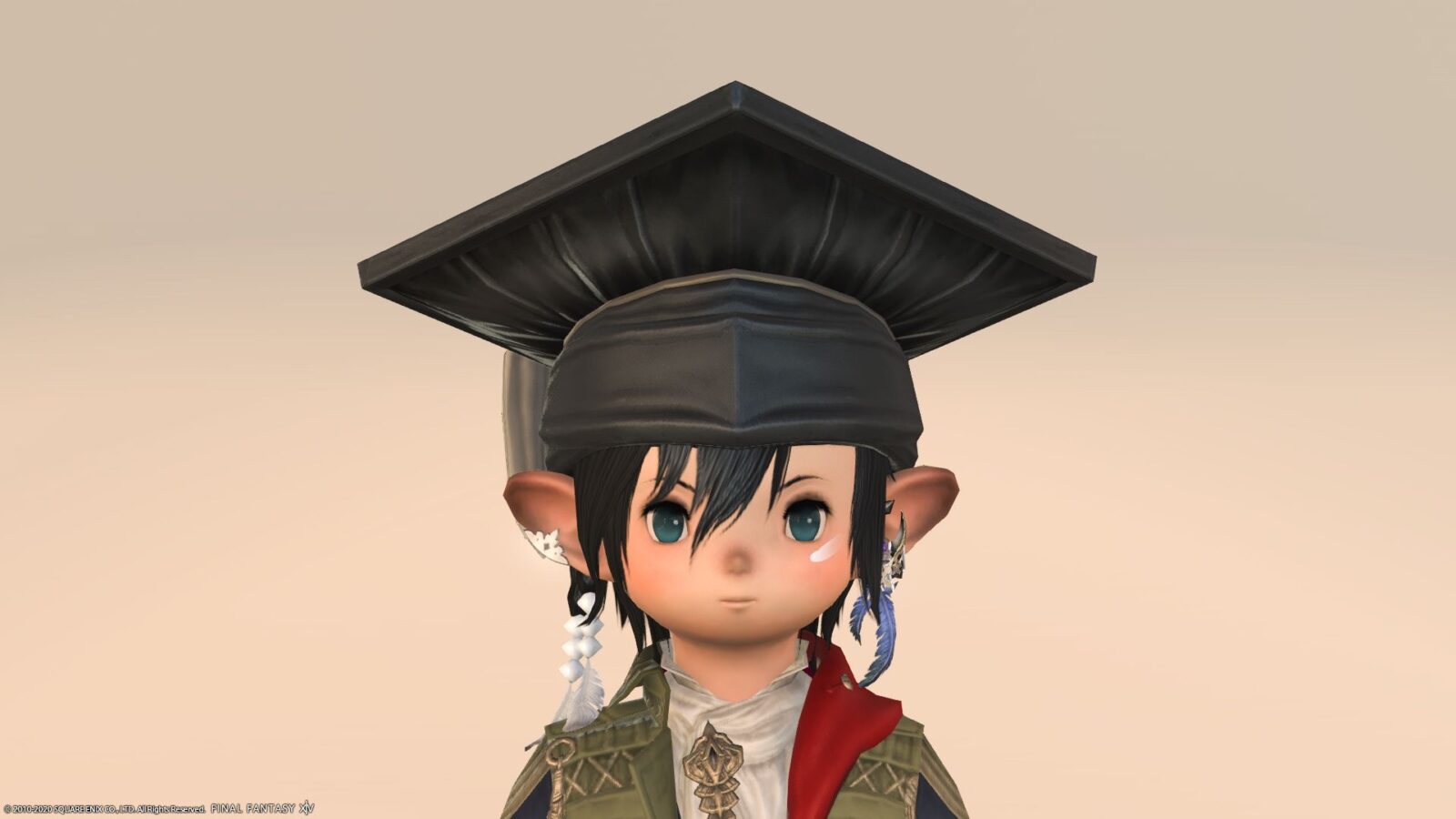 The torso equipment has a medal and a little military taste.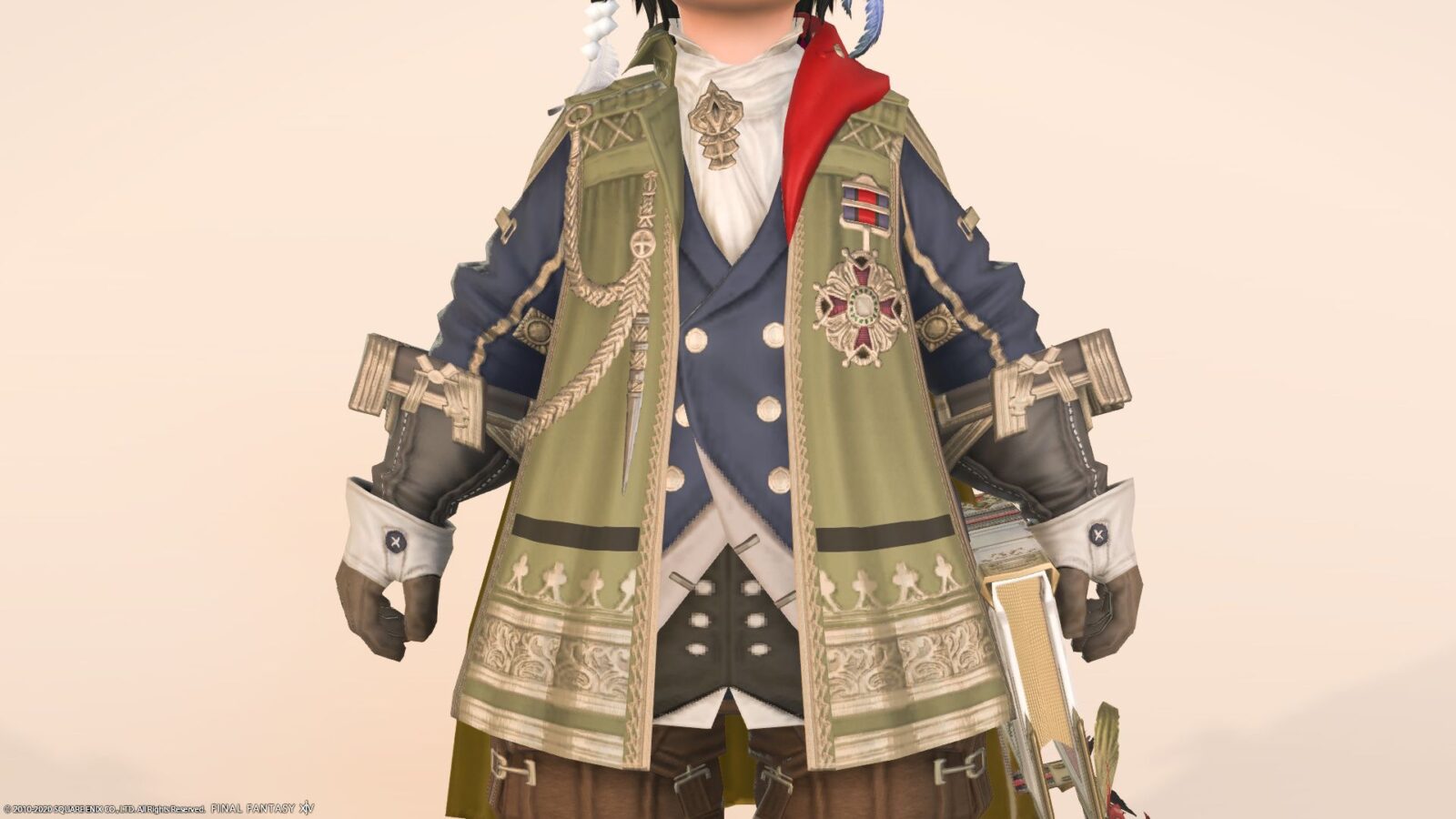 The arm equipment is also a little cool glove.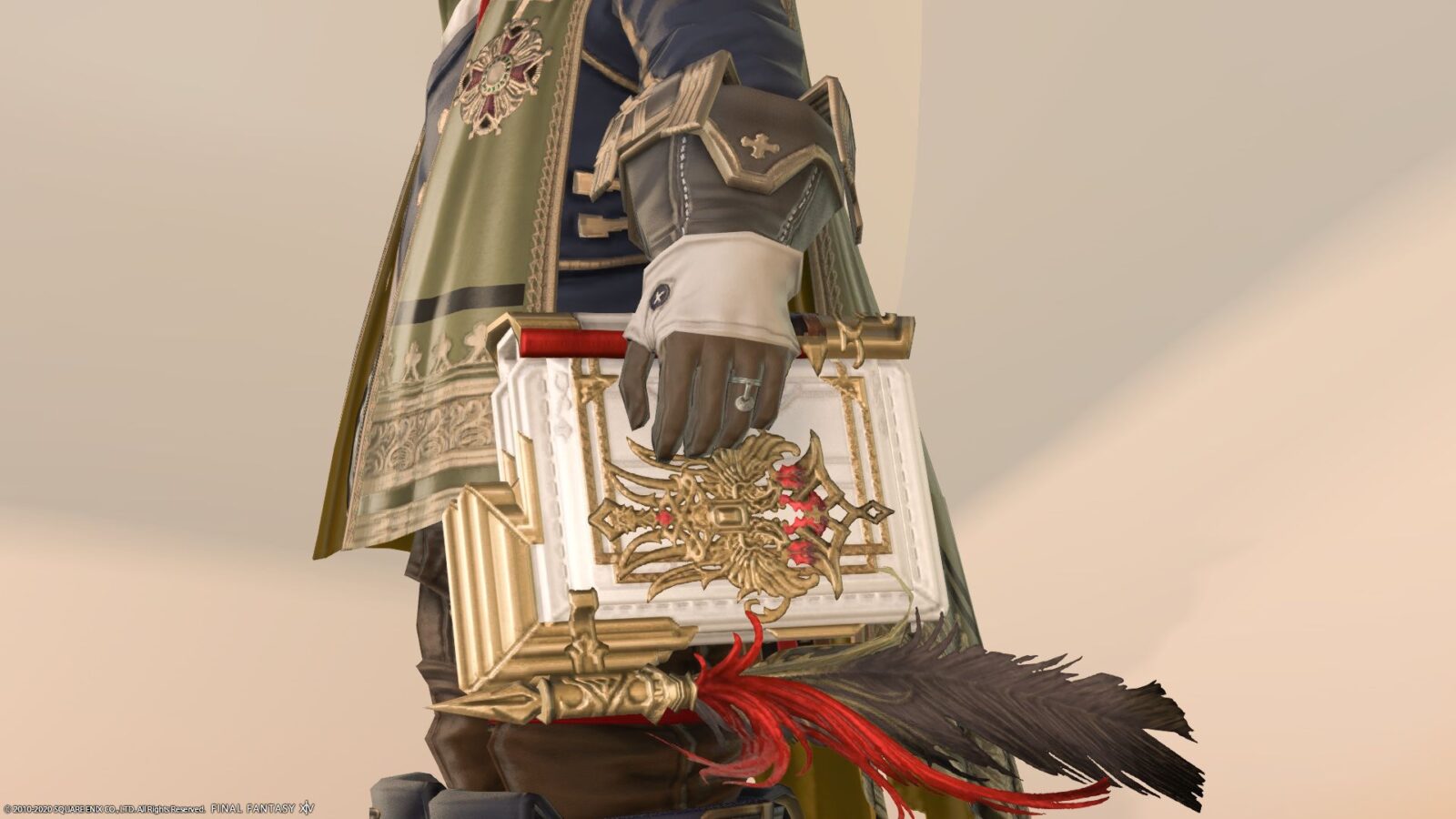 The trousers are quite thick, but there is a red belt on the left thigh and it looks fashionable. Shoes are also useful when you want to make your feet stand out with voluminous boots.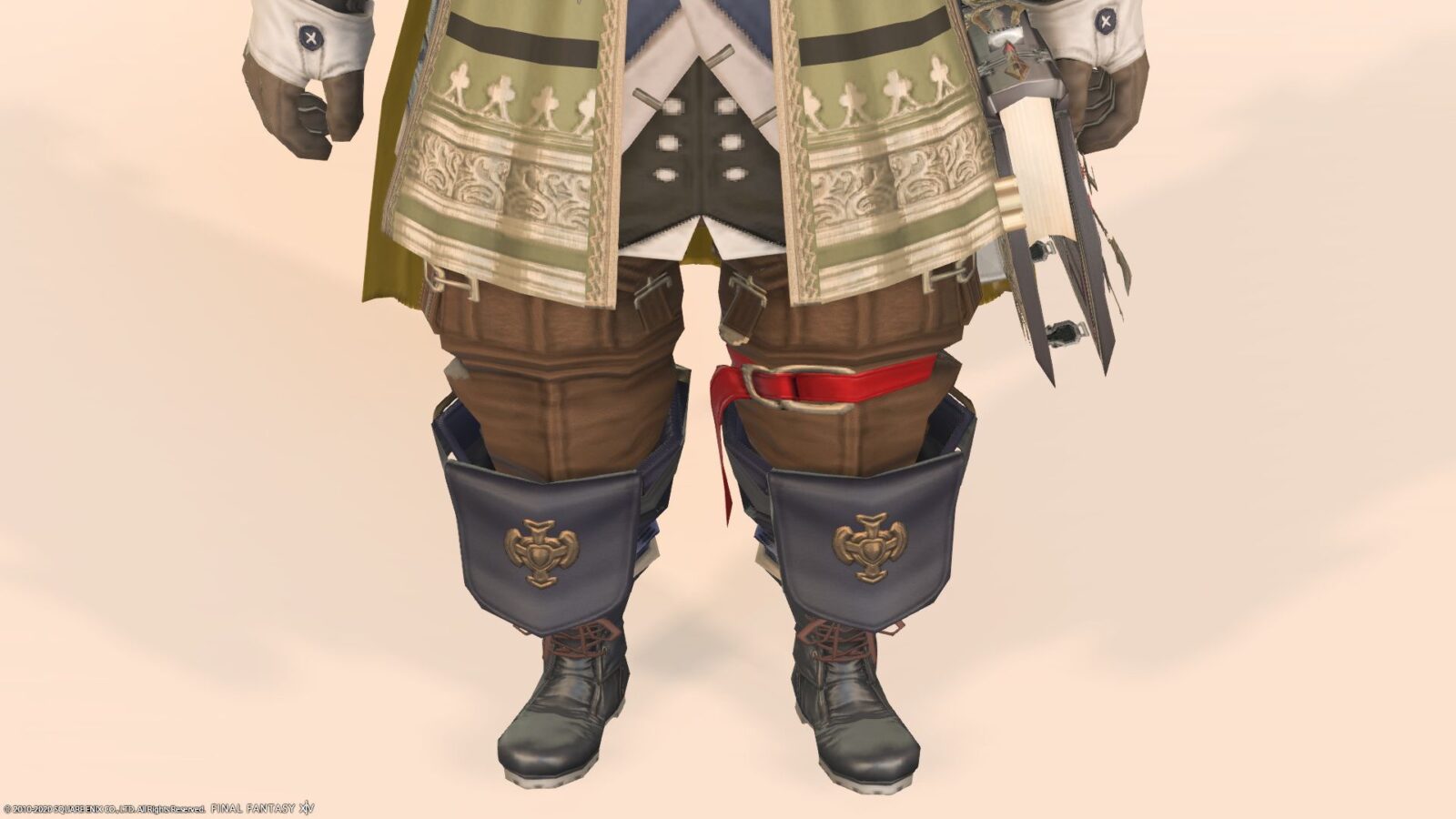 It's a shame that most shoes don't stand out in Lalafell, but this is good.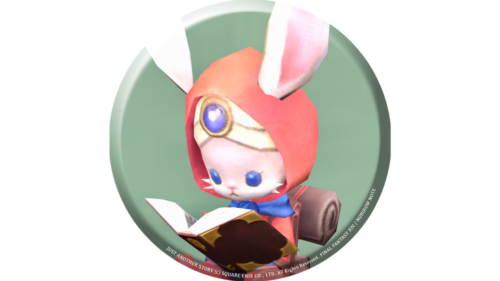 namingway
And is this long cloak the best feature of this outfit ?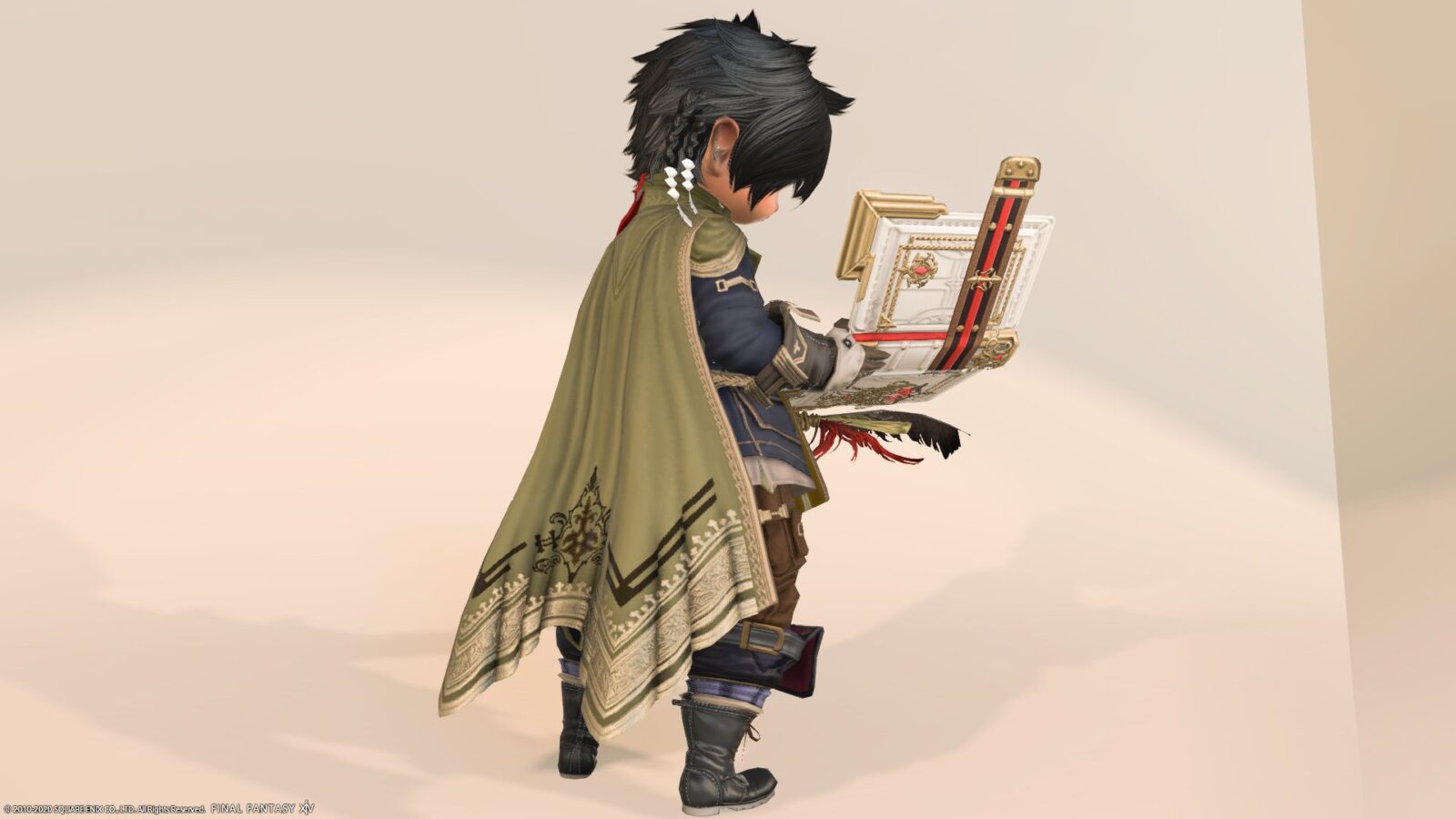 The weapon is also a very distinctive design, and it is a fashionable book with a beautiful white exterior and belts and wings that stand out. The inside is also a valuable gem with a detailed magic crest written in gold letters on black paper.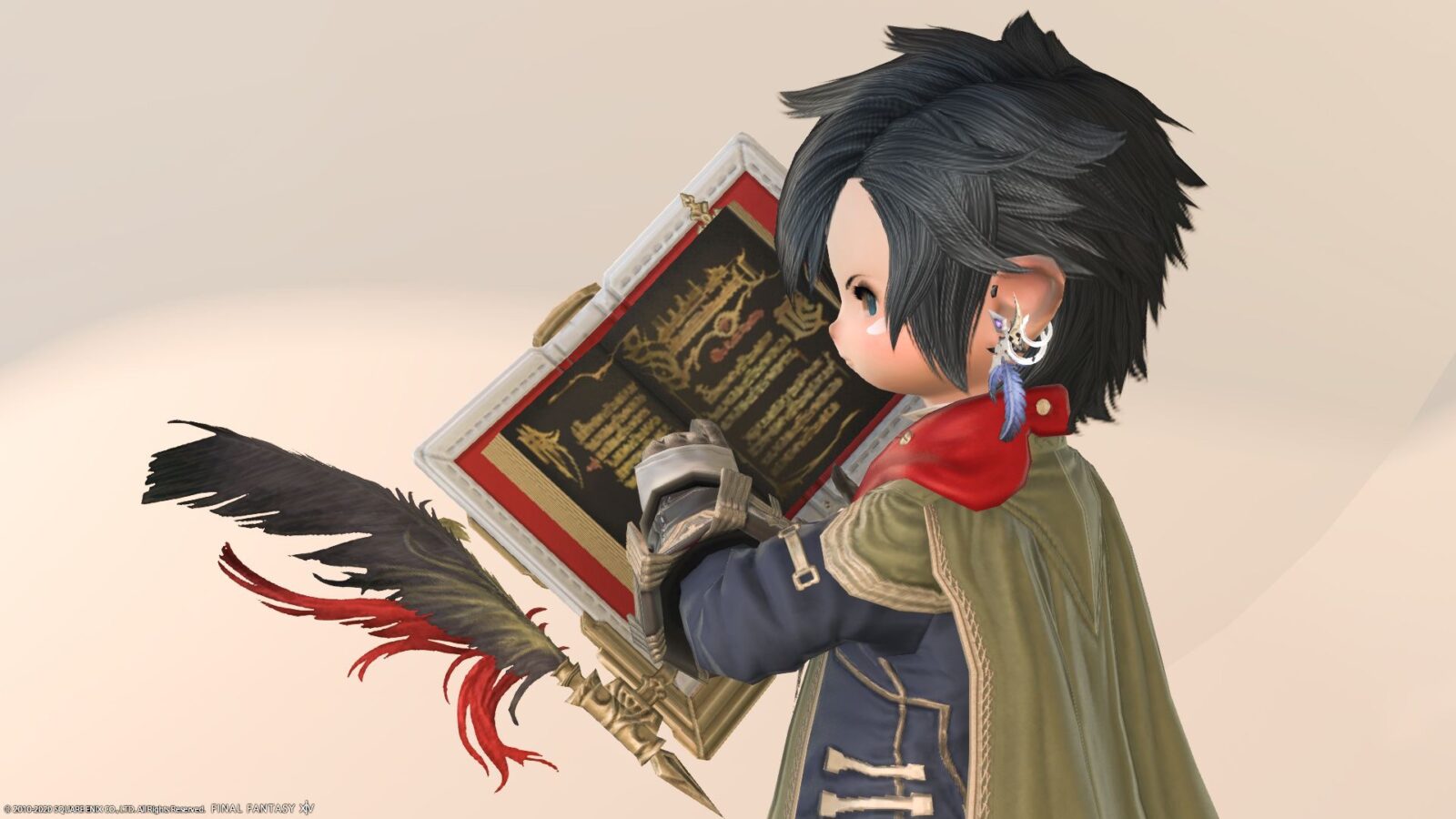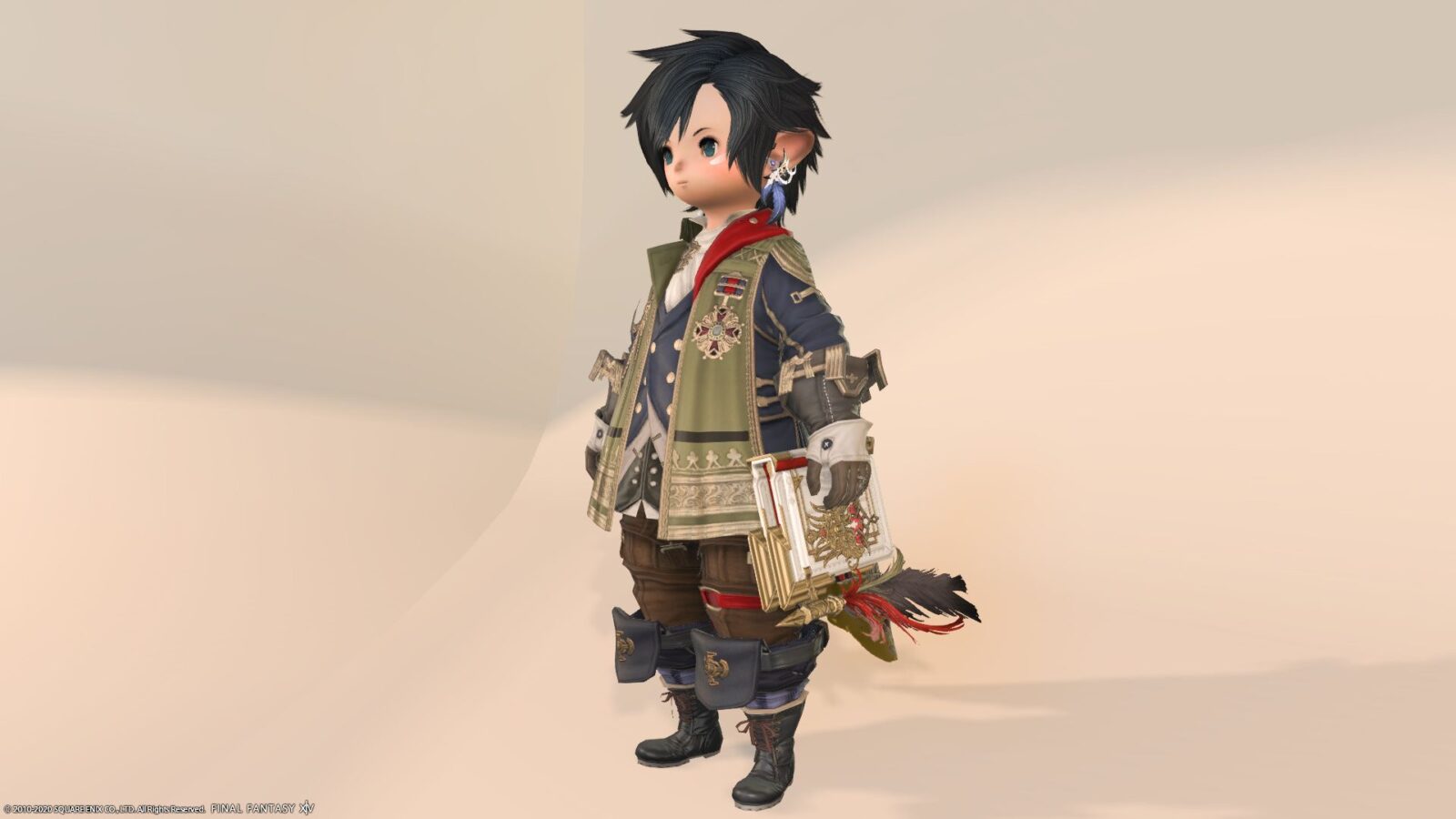 Dyeing pattern
Also, although these equipments themselves cannot be dyed, you can get these dyeable models at Memoria Misera (Extreme).
Snow White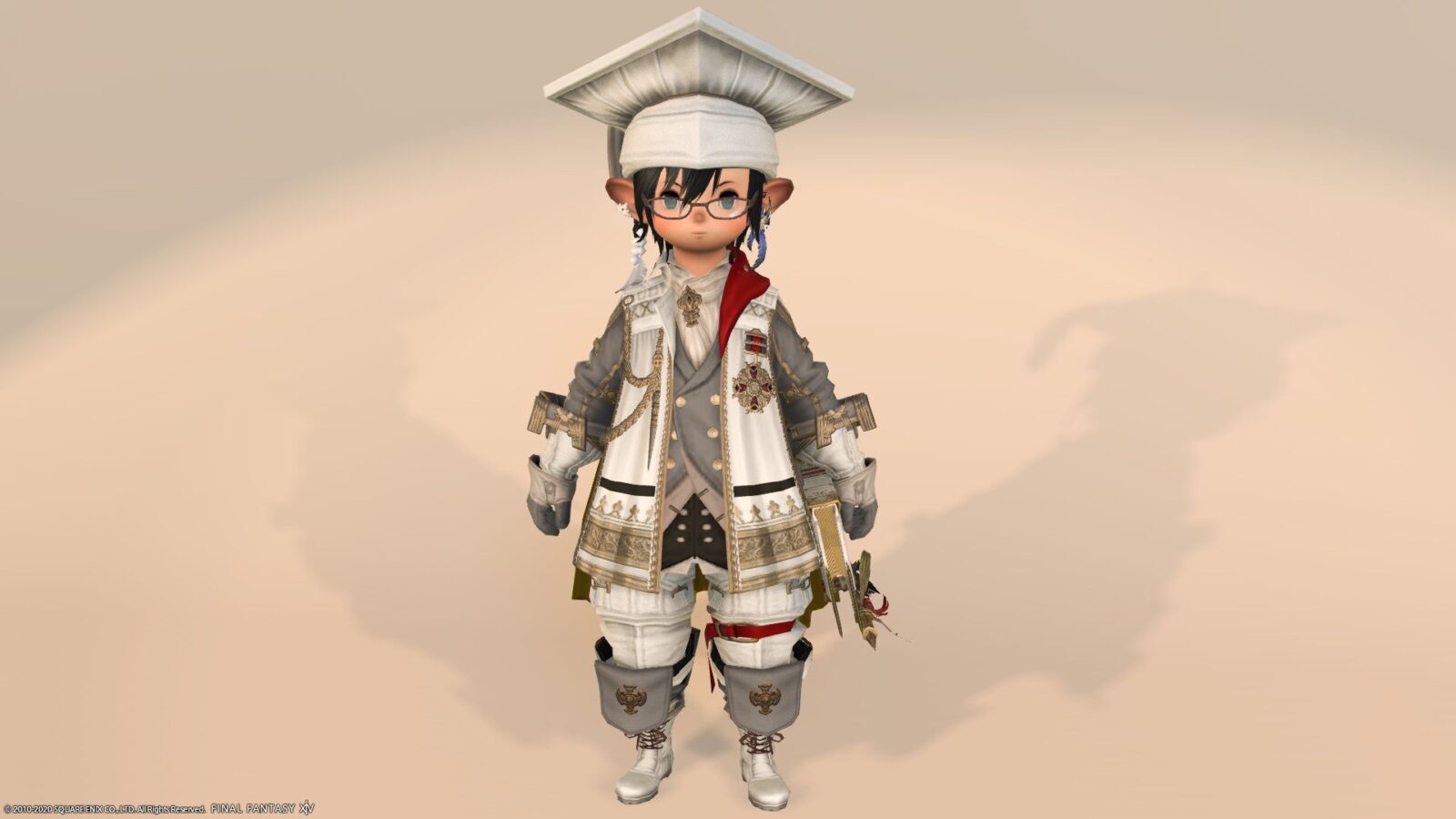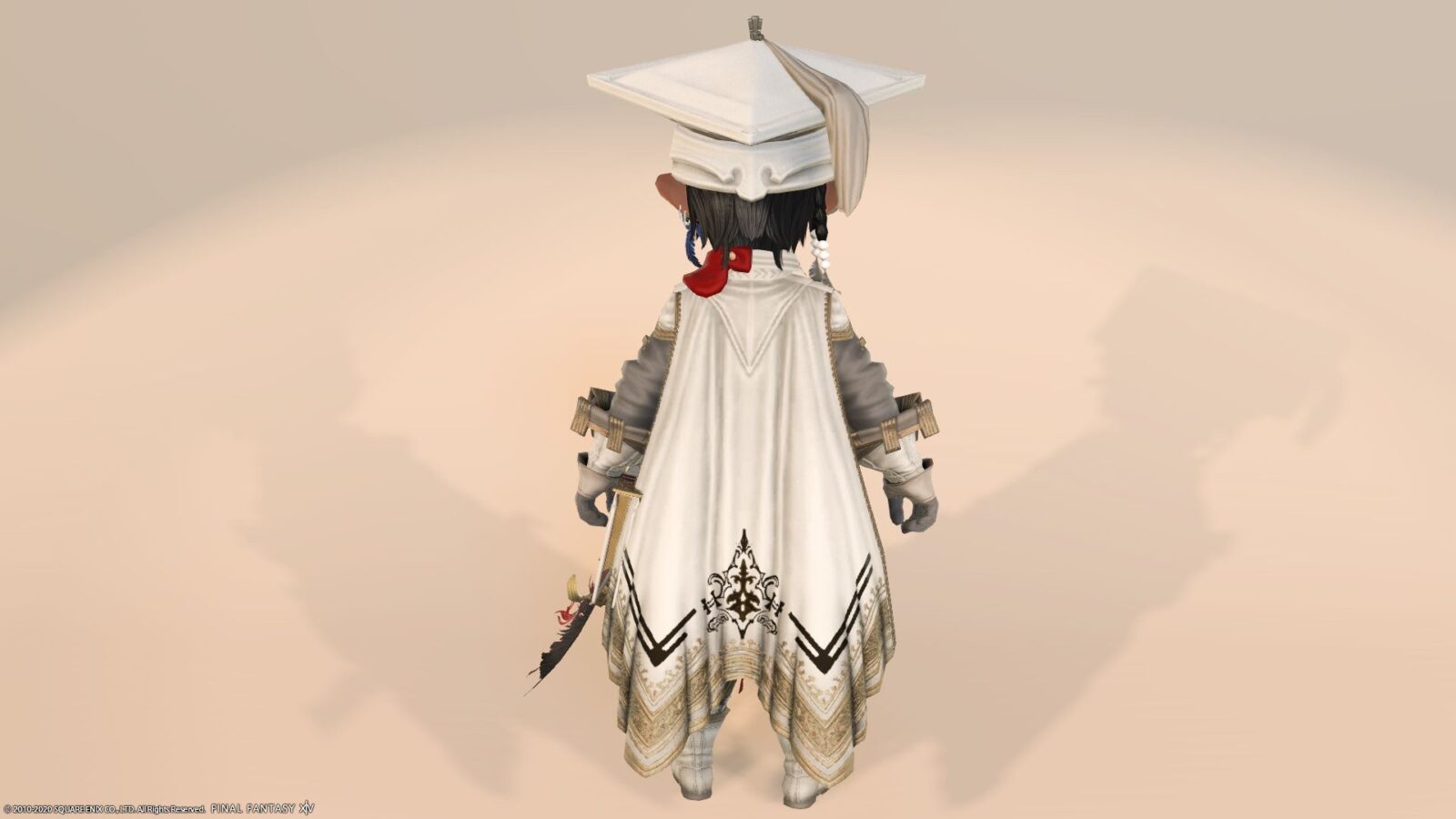 Wine Red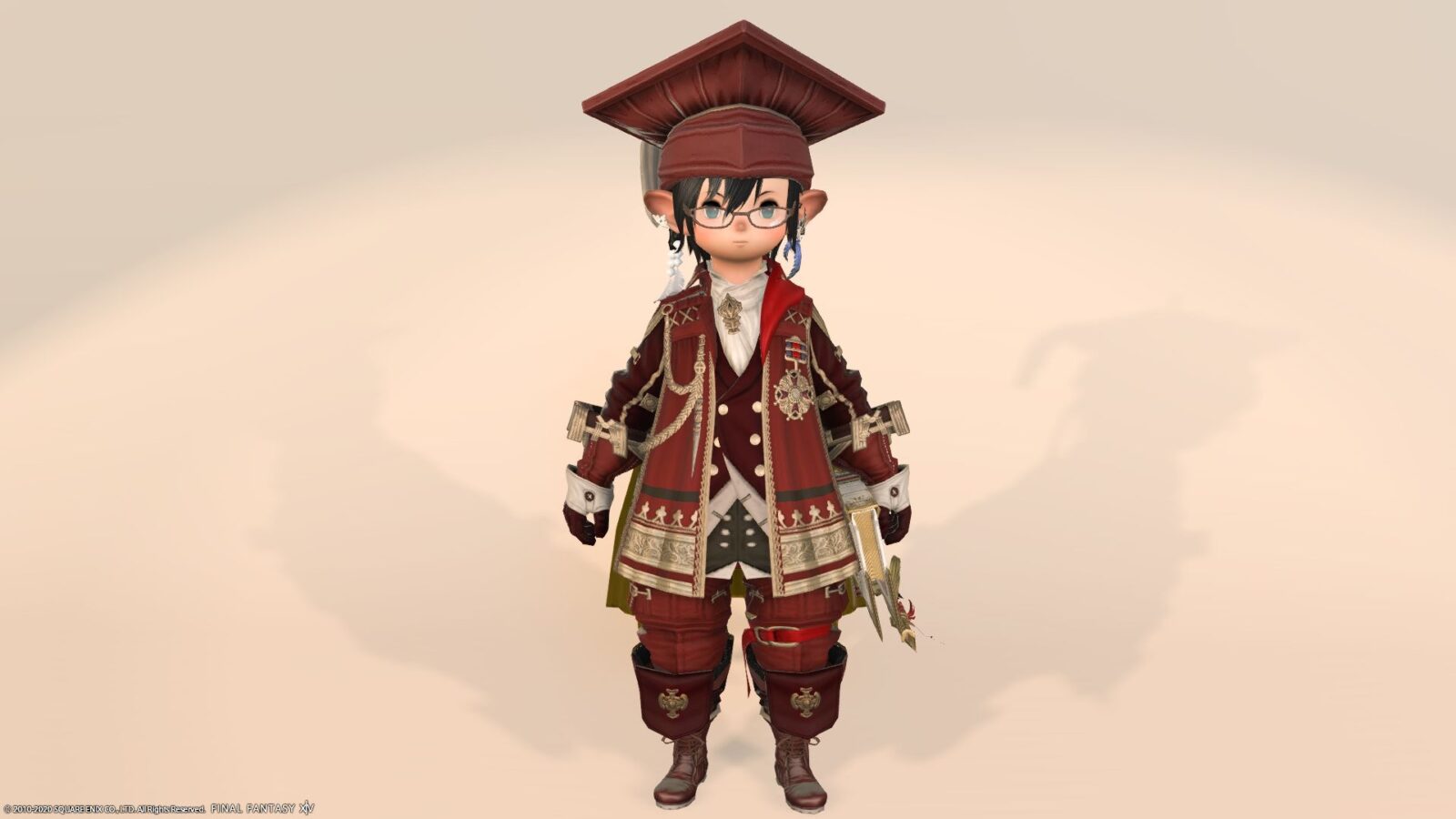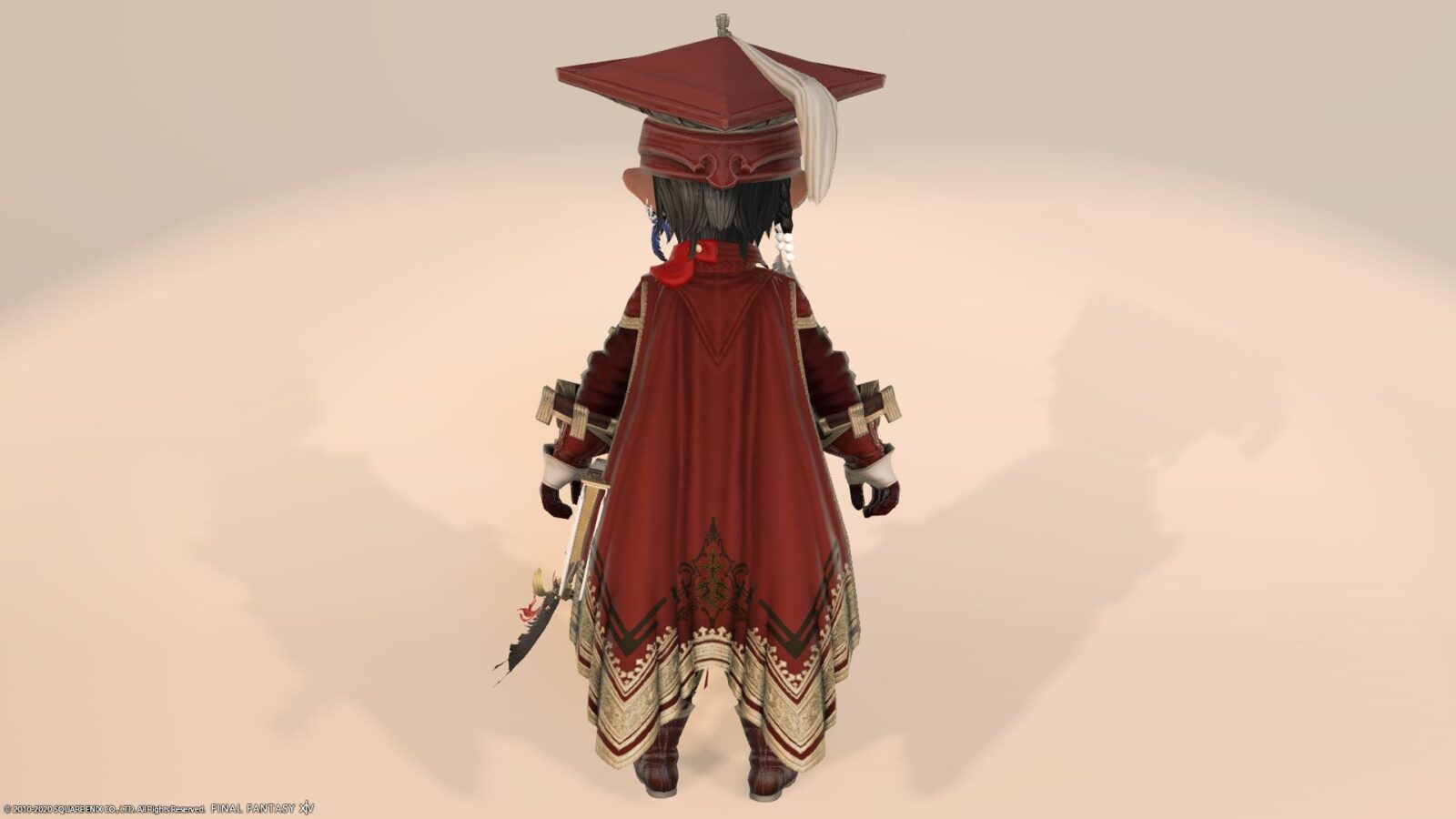 It may be easier to use a pattern that is not dyed.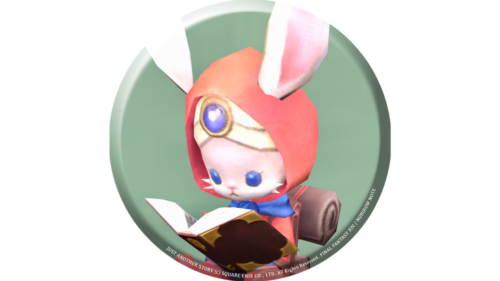 namingway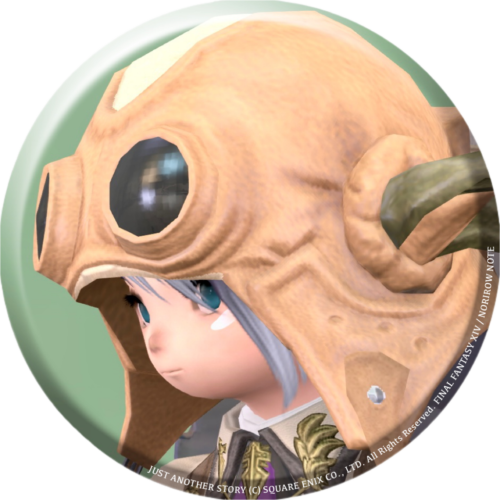 norirow
Well, but I recommend it because it will be easier to match with other coordination if you dye the parts!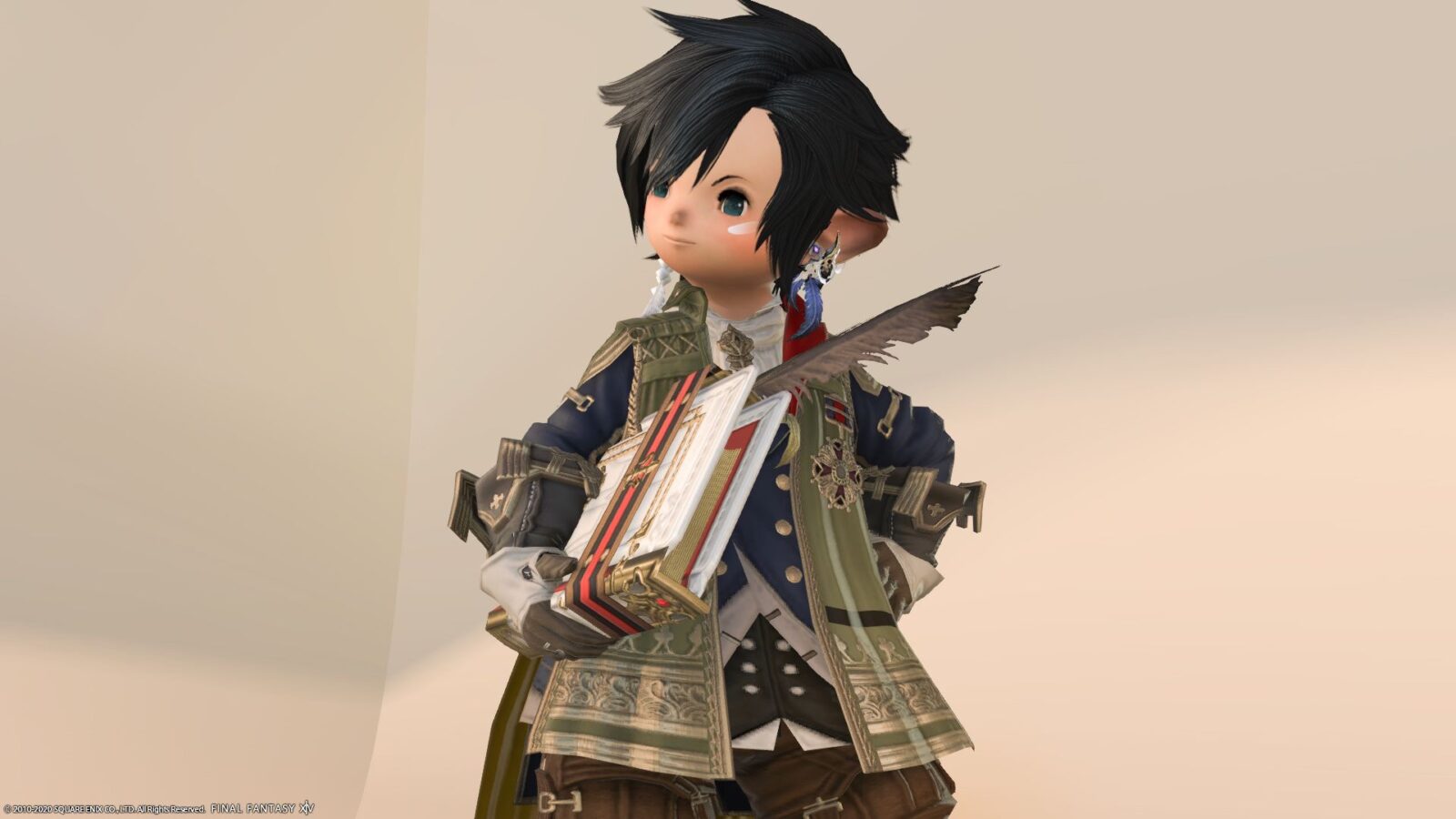 So, it was a record of the scholar's AF4 equipment "Arbatel" series.
▼ Please check the video to see how the fabric sways !
Scholar AF4 Weapon
Related records
Scholar's successive AF equipment