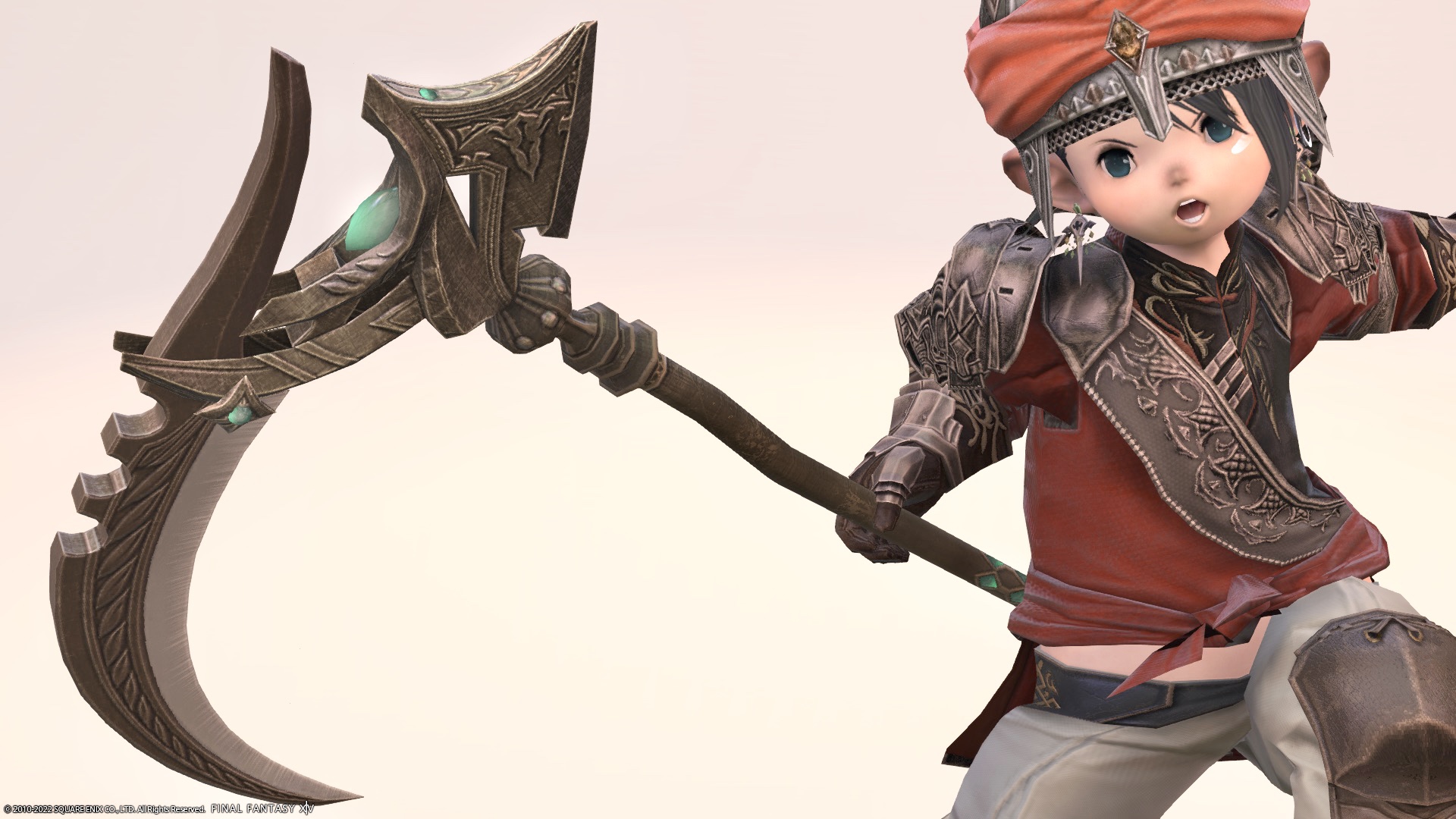 This is a record of the reaper scythe "Palaka War Scythe" available at Vanaspati.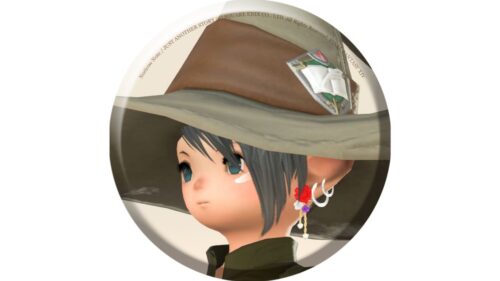 norirow
Oh, it might be the simplest scythe ever!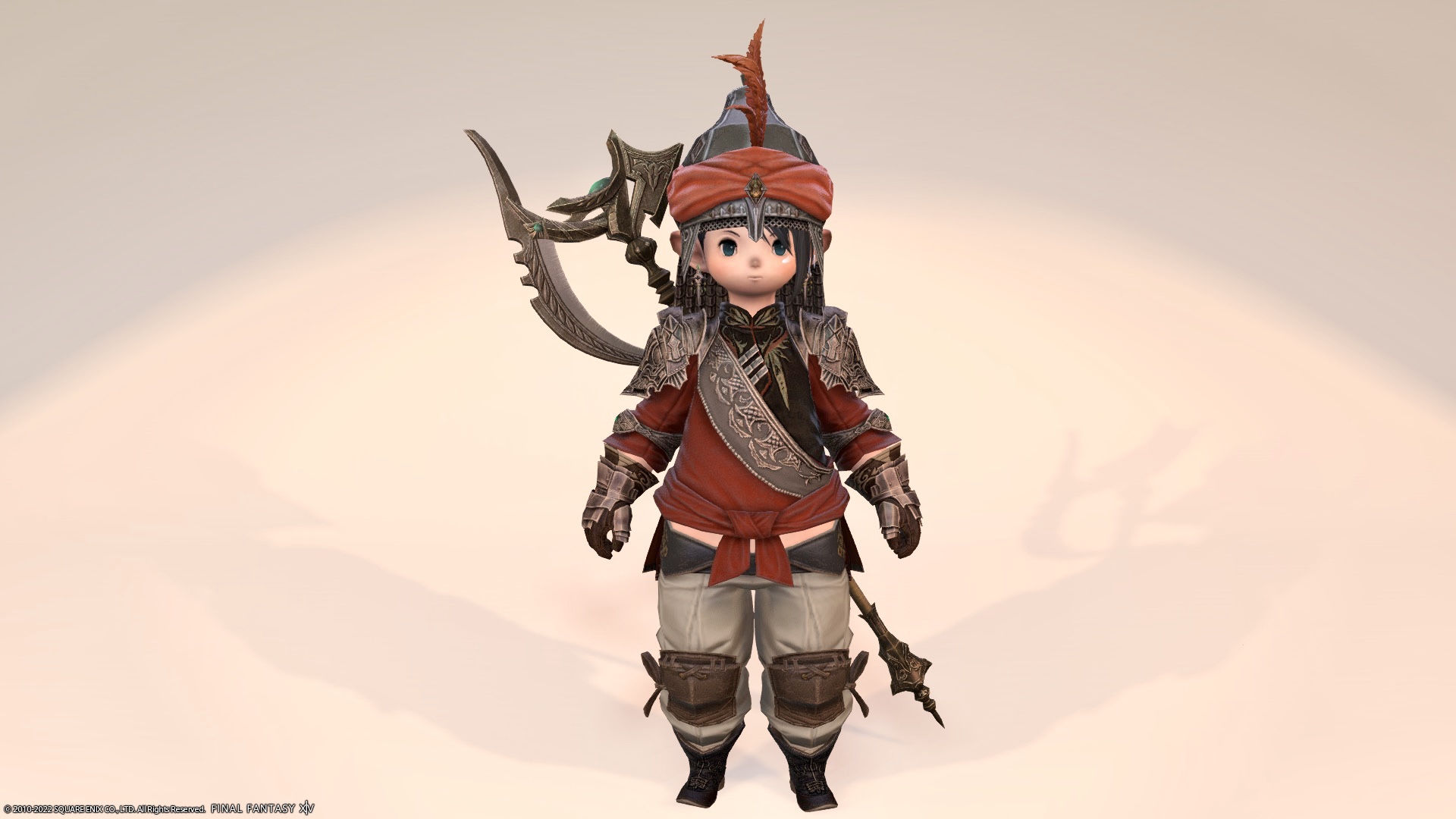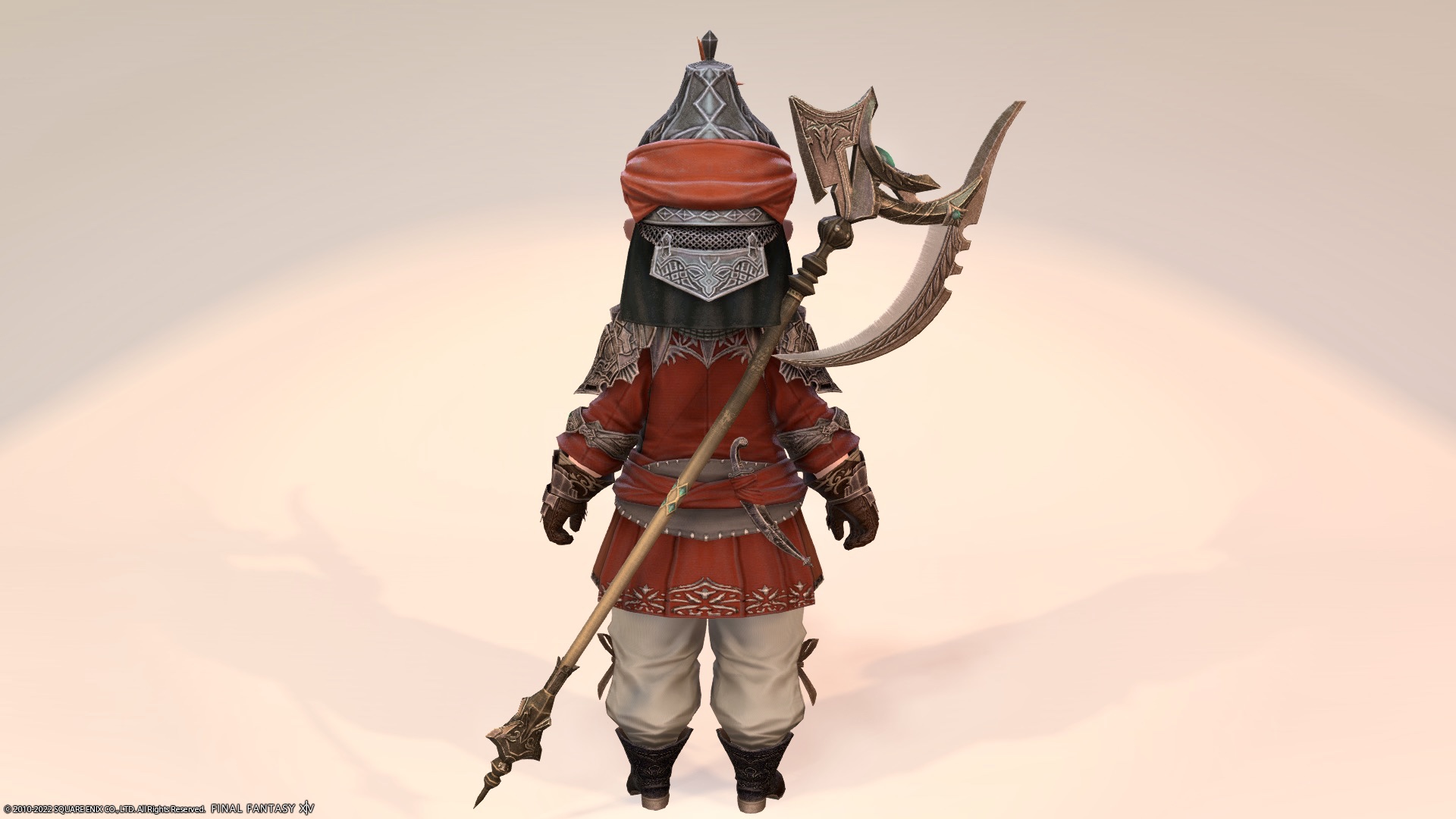 It's more like a wand than a scythe.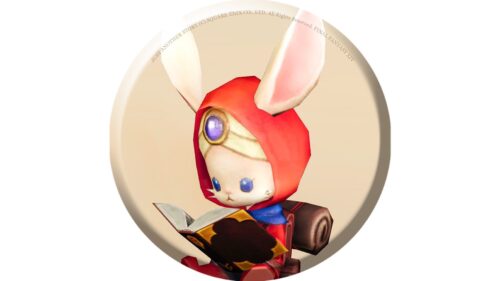 namingway
It's a little cute that the emerald decoration is given here and there.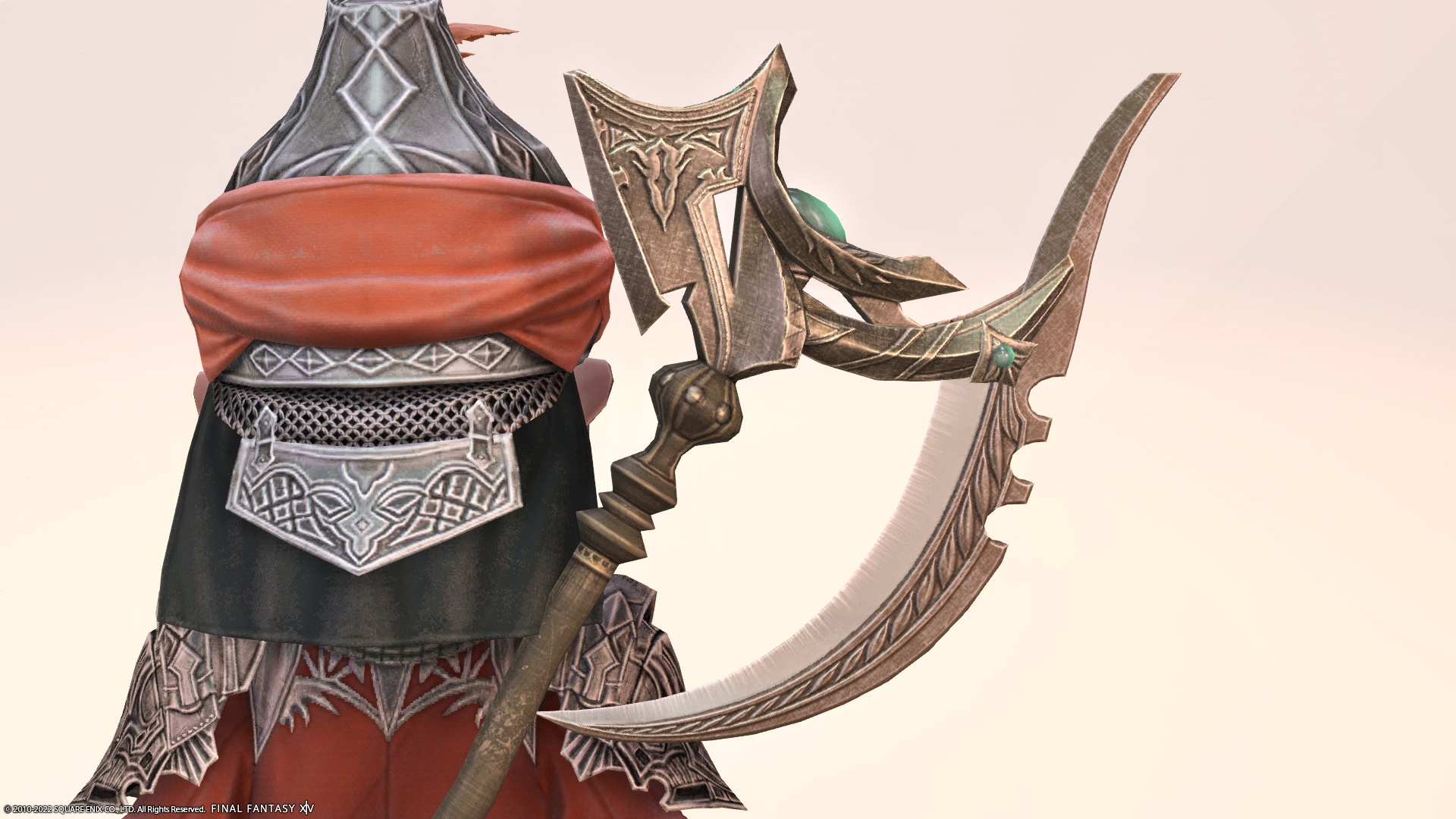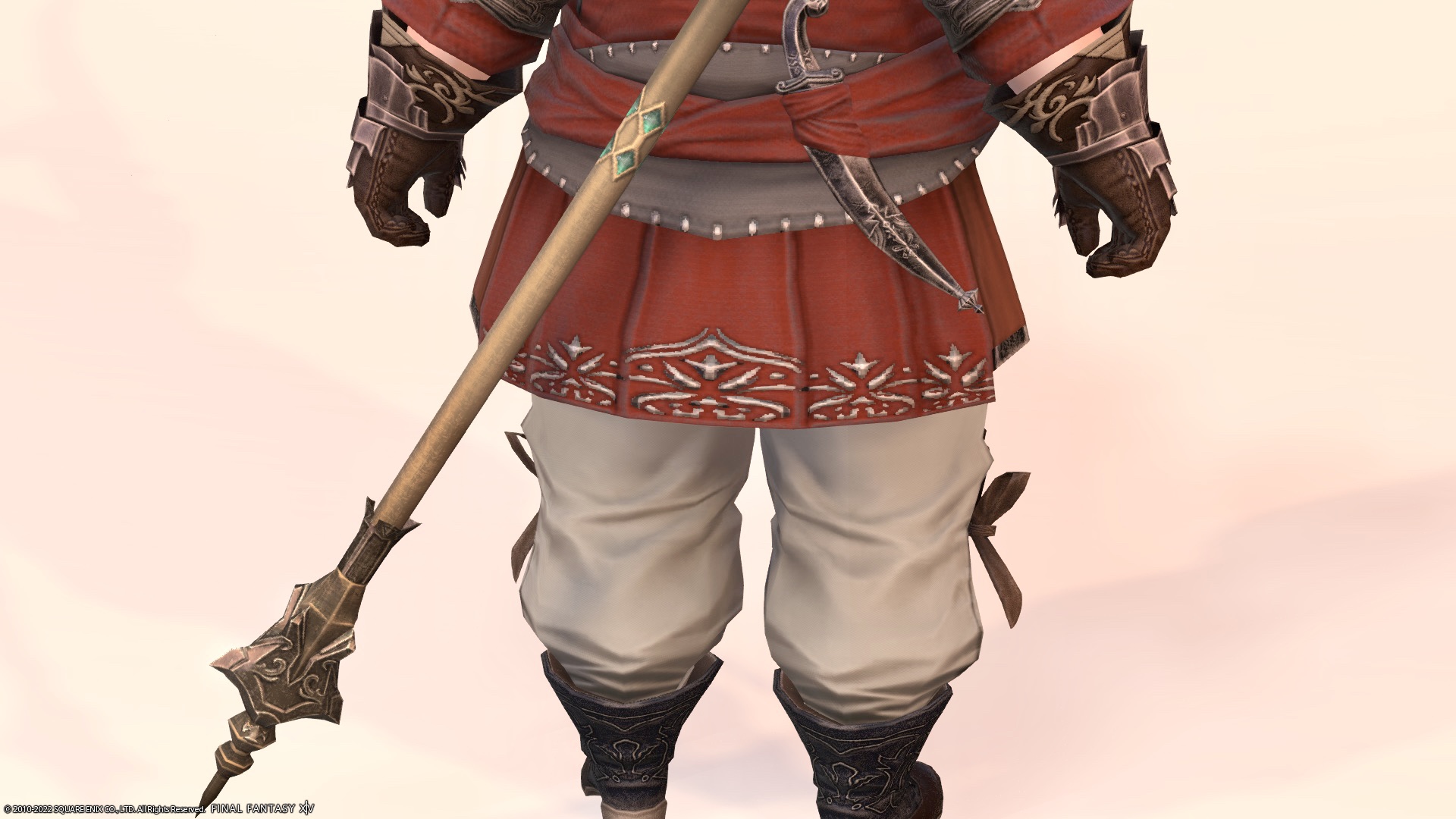 If you look closely, the middle of the handle is bent. Fine structure!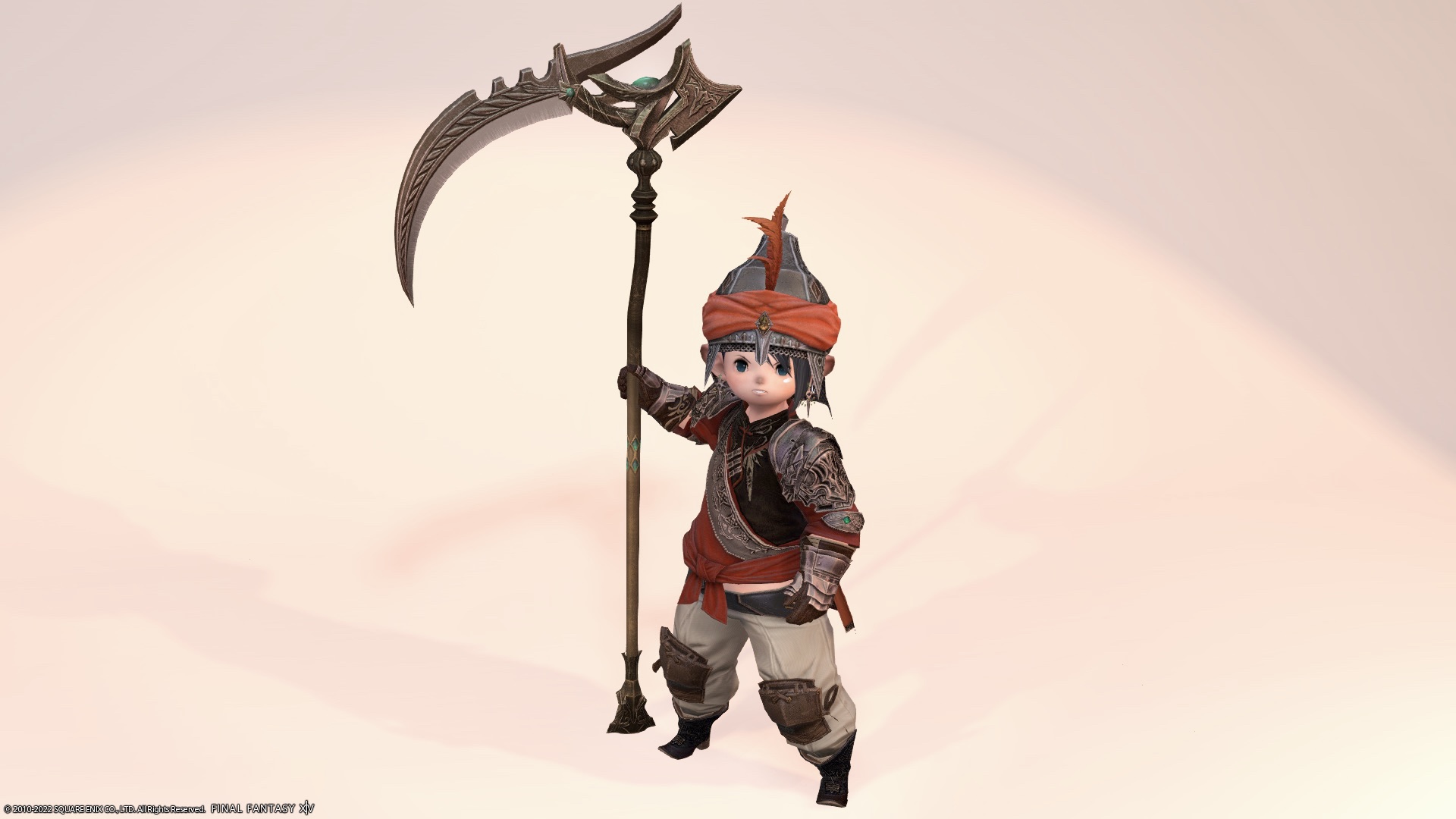 The blade is small.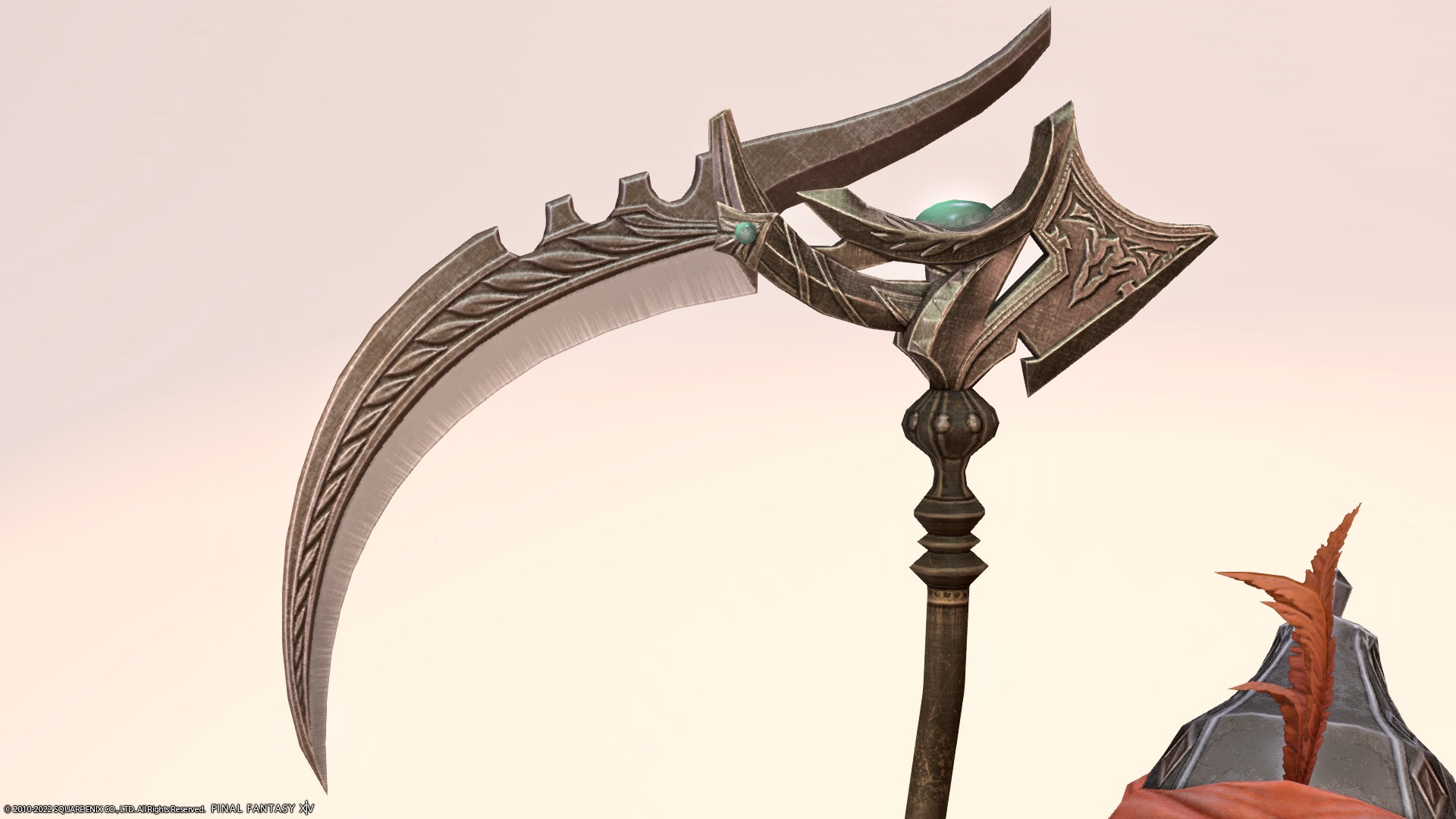 I'm glad that this emerald looks faintly shining.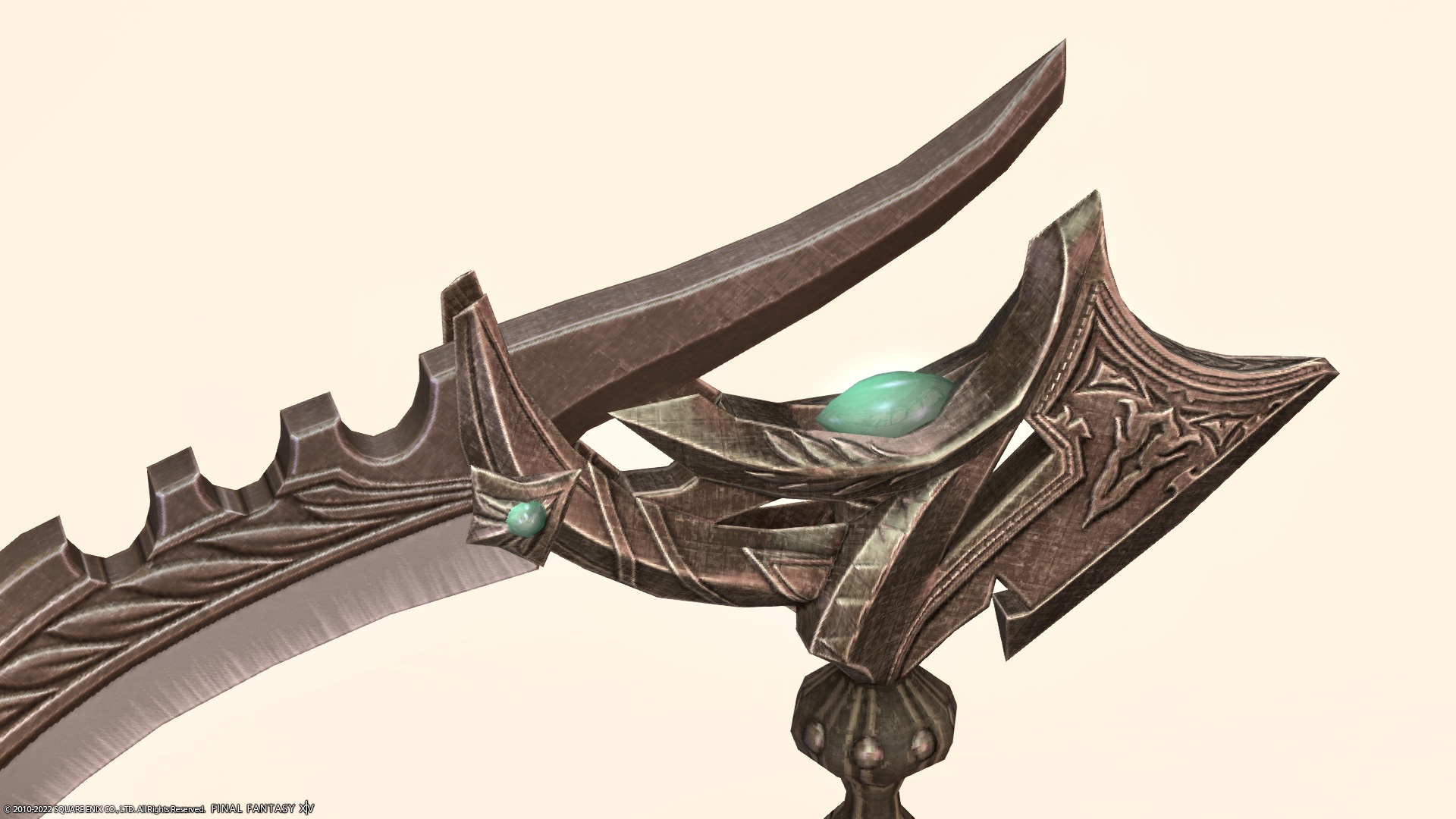 At first glance, it's a scythe that is simple, but you can feel the fine details.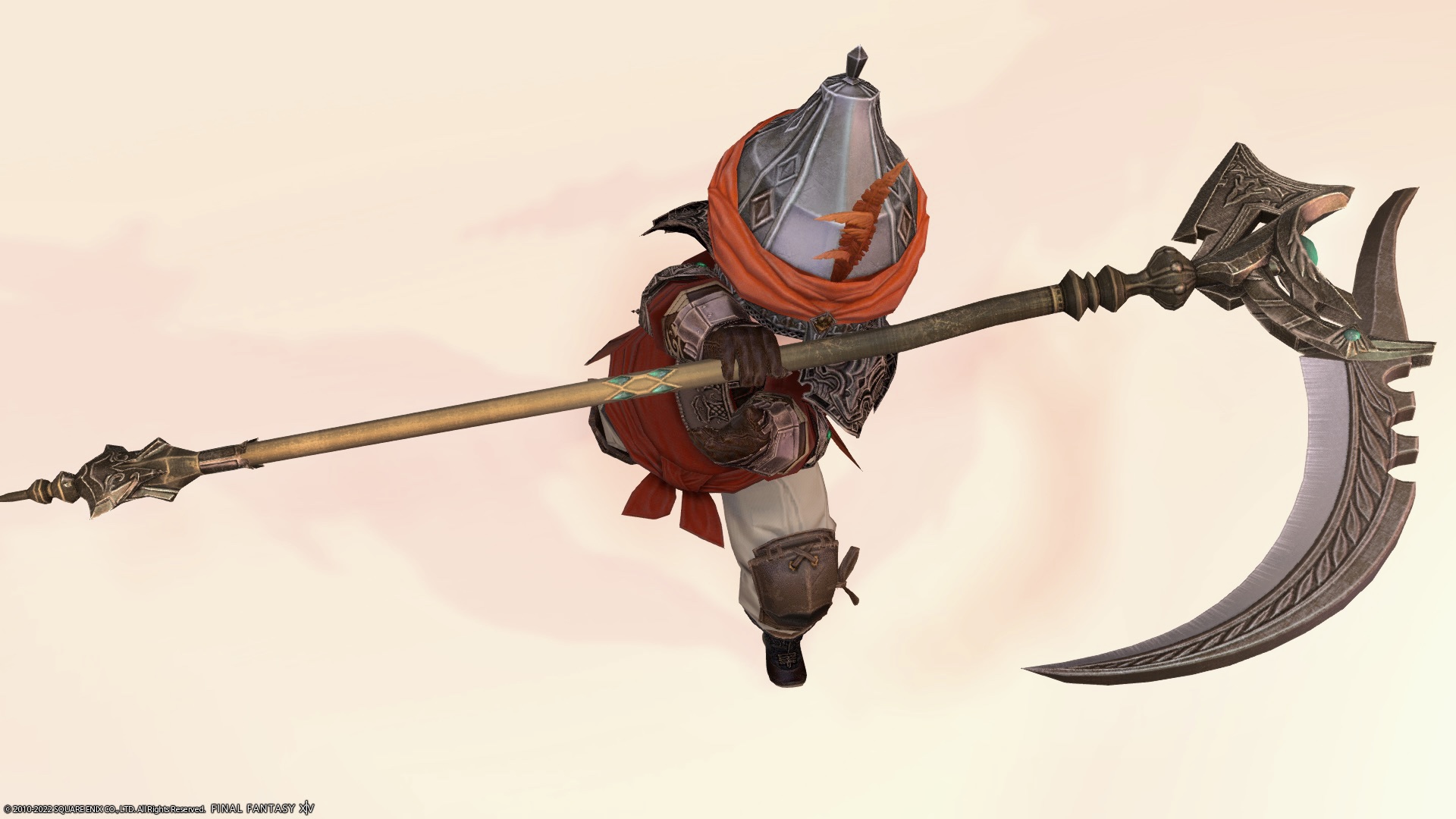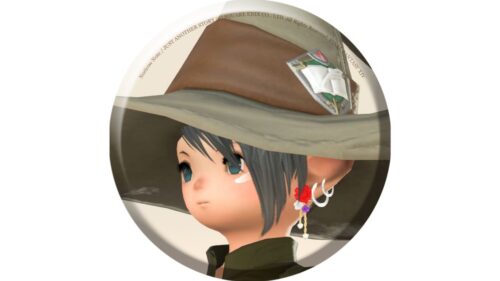 norirow
It's like a Thavnair soldier would have.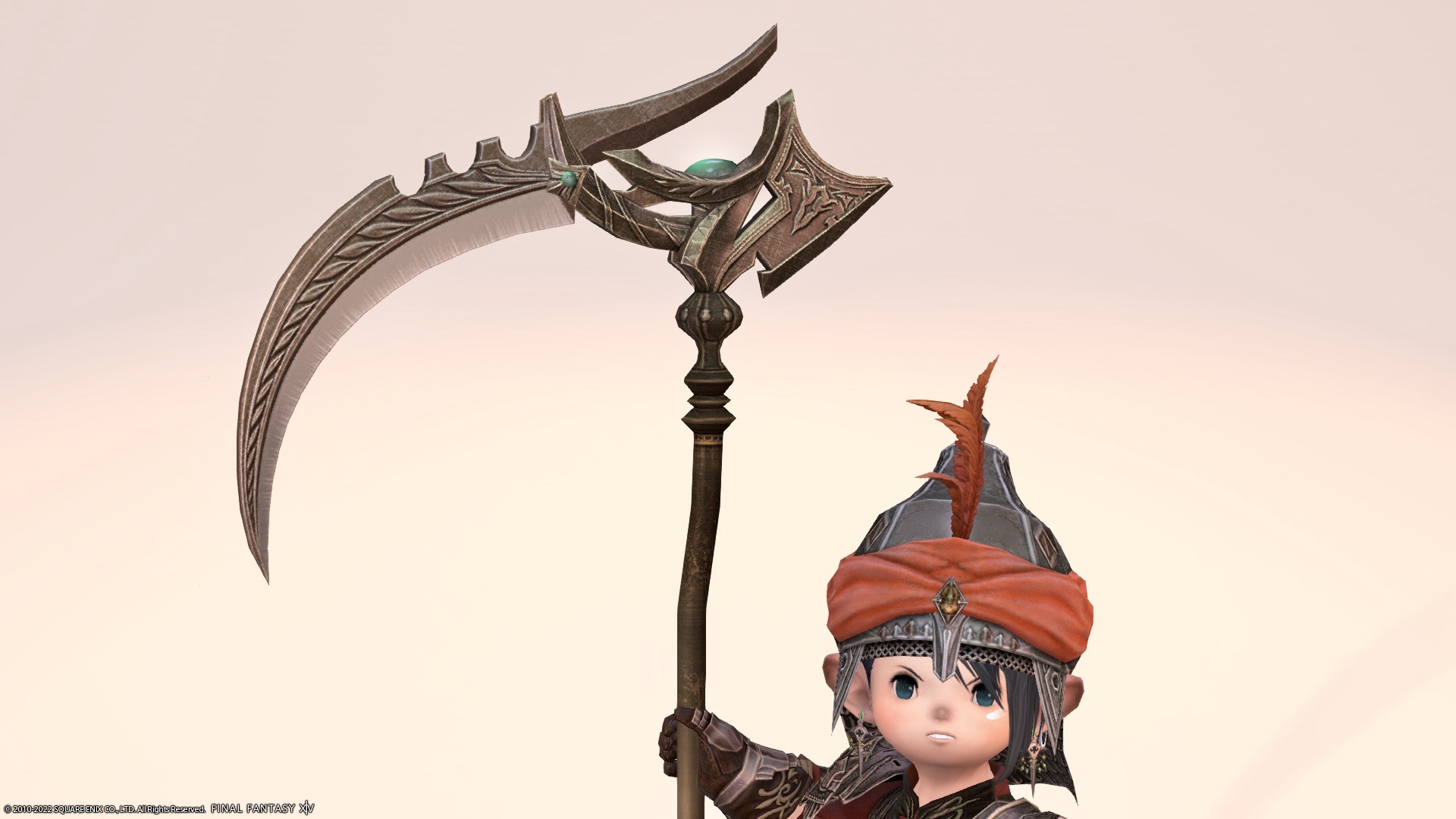 Rather, the clothes you are wearing are just like Thavnair. (And it doesn't look good on you.)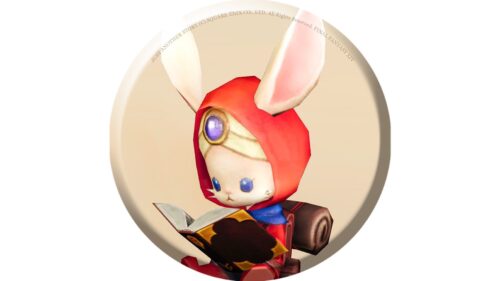 namingway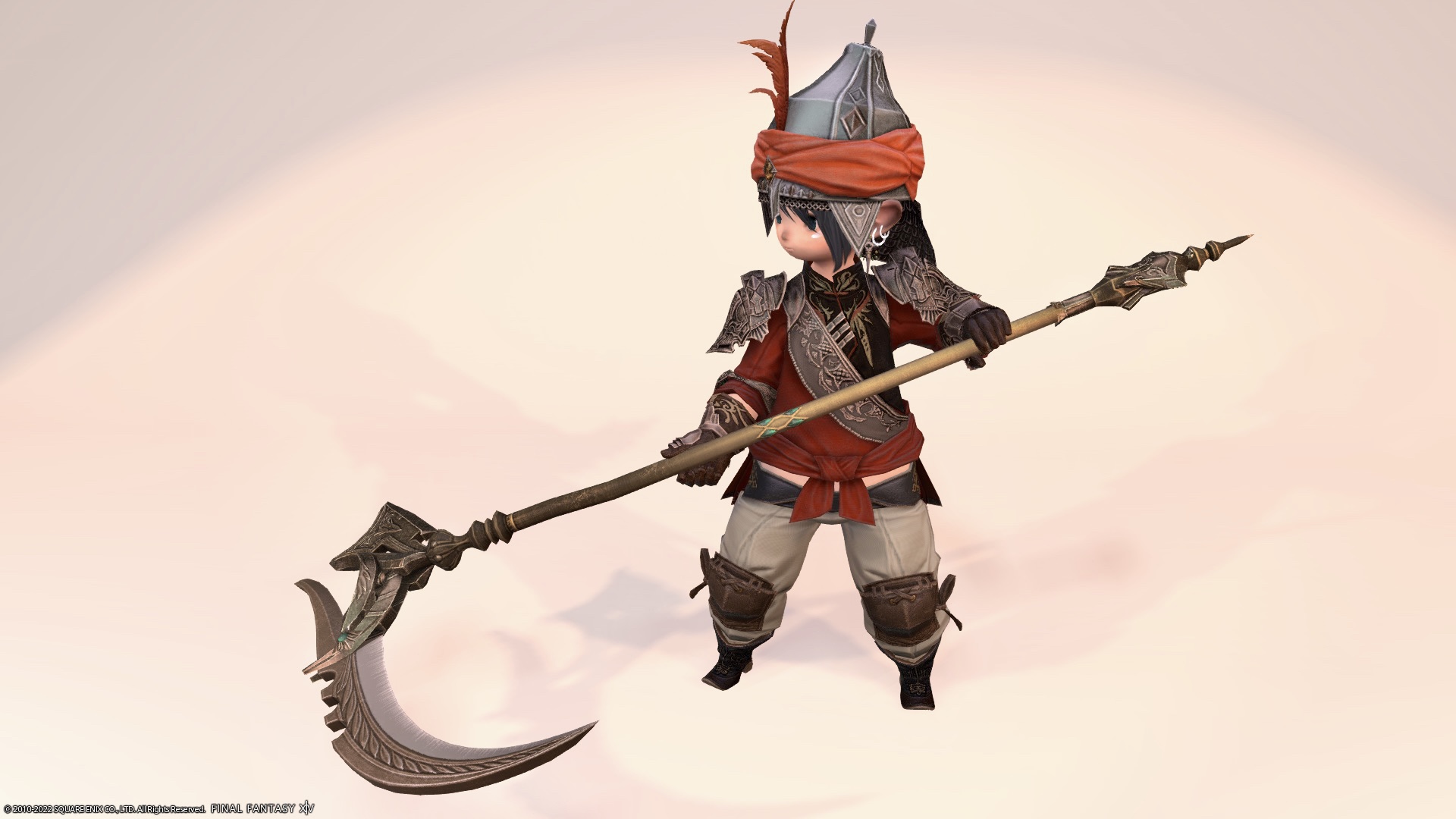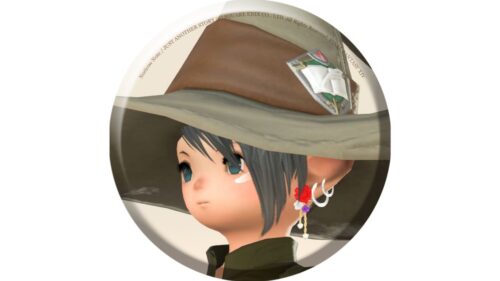 norirow
eh! ?? You said something secretly now! ?? 💦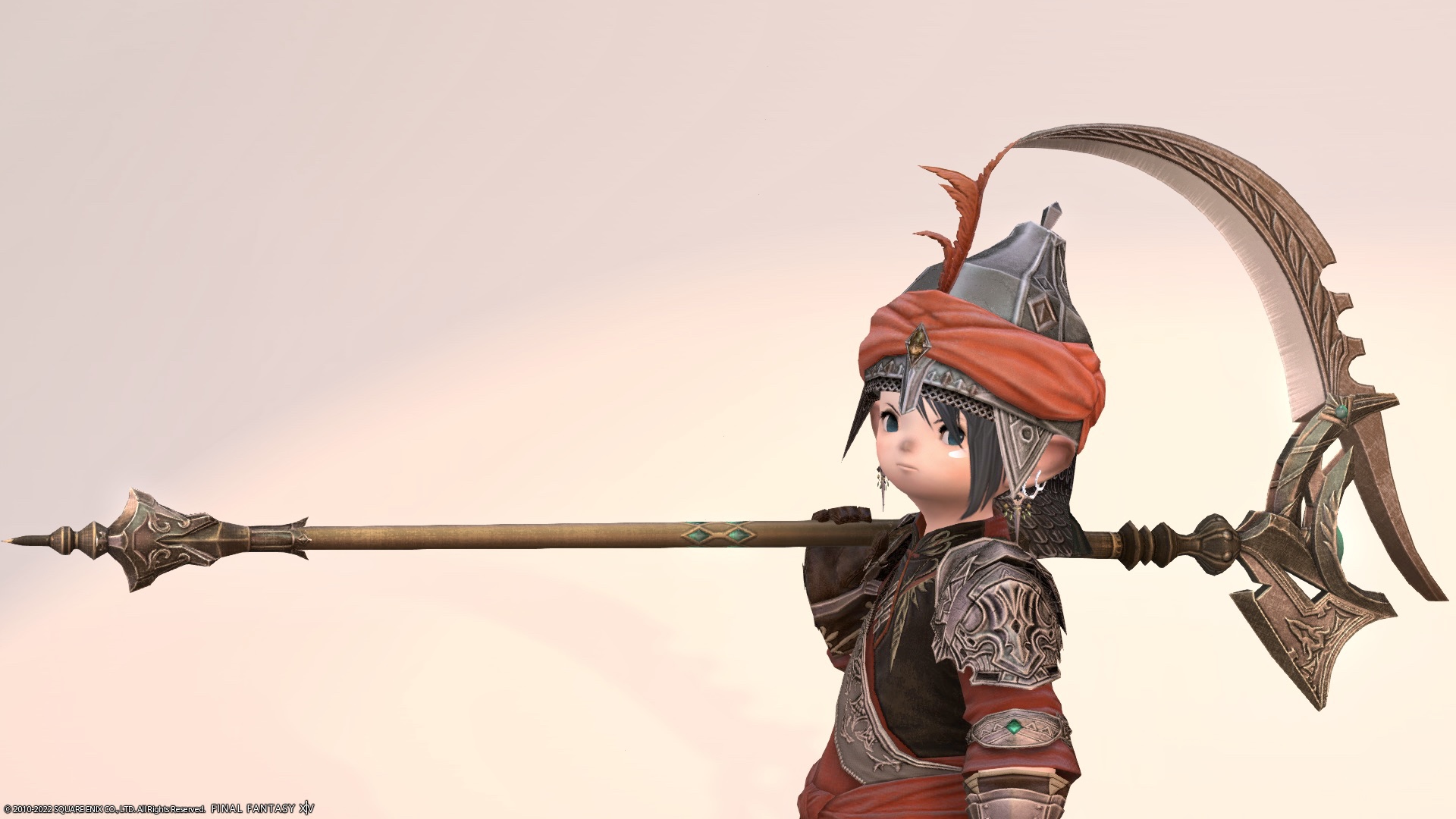 Well, it looks like a ronka, and I think it's easy to match with various clothes.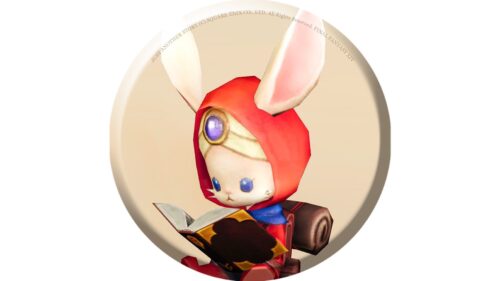 namingway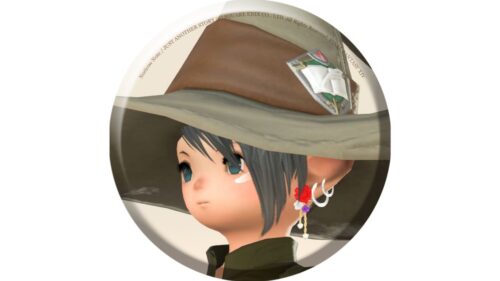 norirow
eh! You changed the topic! ?? 💦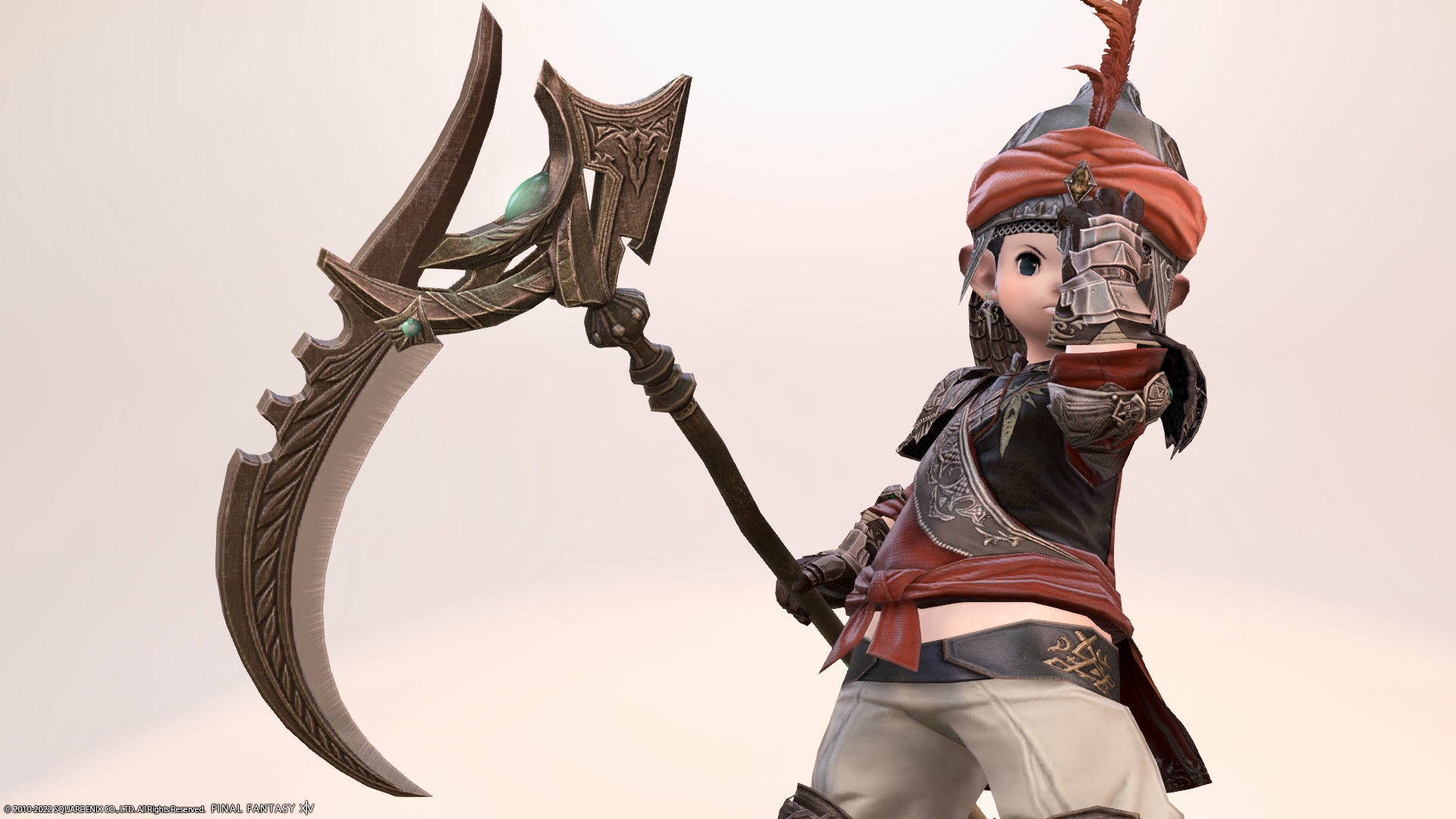 So, it was a record of the reaper weapon "Palaka War Scythe" that can be obtained at Vanaspati.
▼ Please check the video to see how the movements are mixed!
Related records