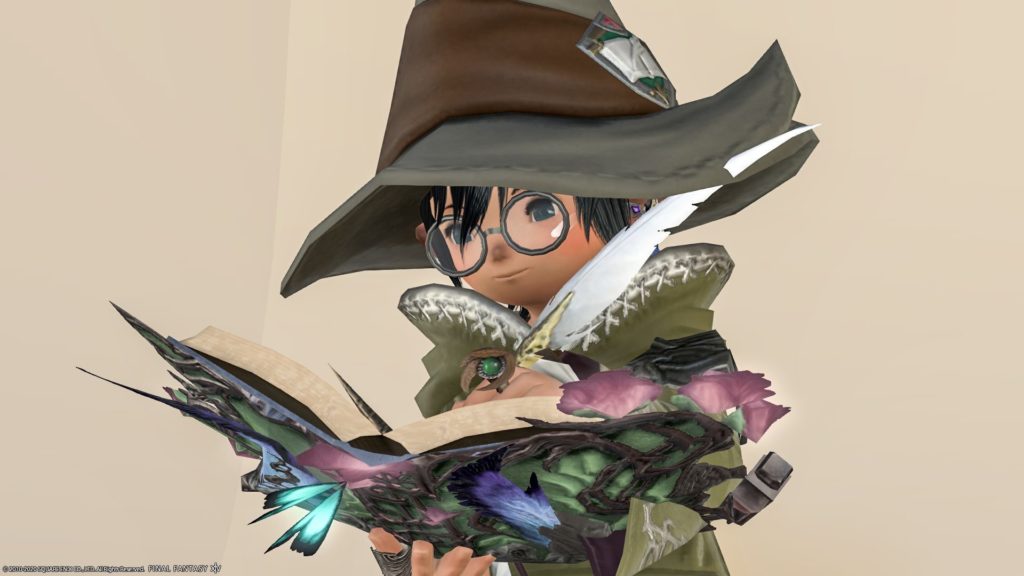 It is a little cute and my favorite Glamours introduction.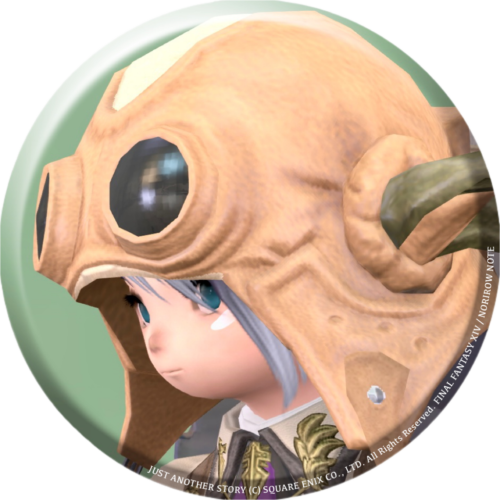 norirow
It's an image of a forest magician.
"Sharlayan Preceptor's Hat" and "Kudzu Robe of Healing" are the key coordinates.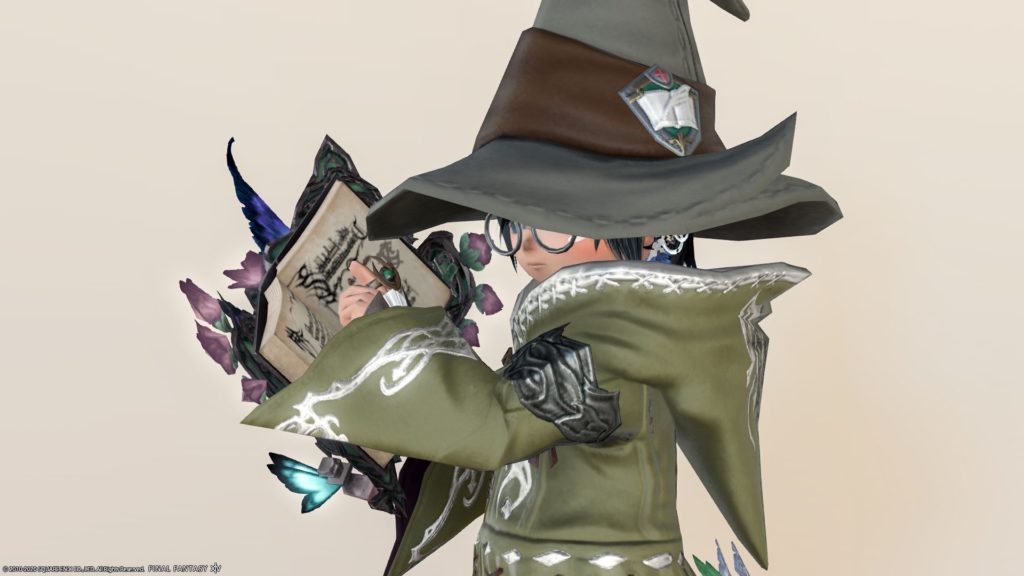 Somehow it seems serious and stubborn.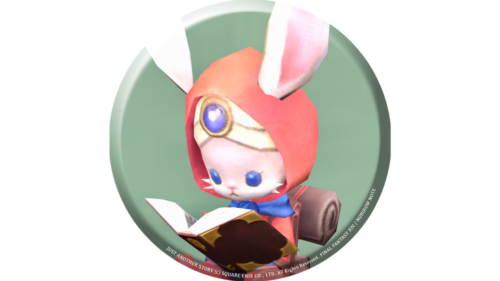 namingway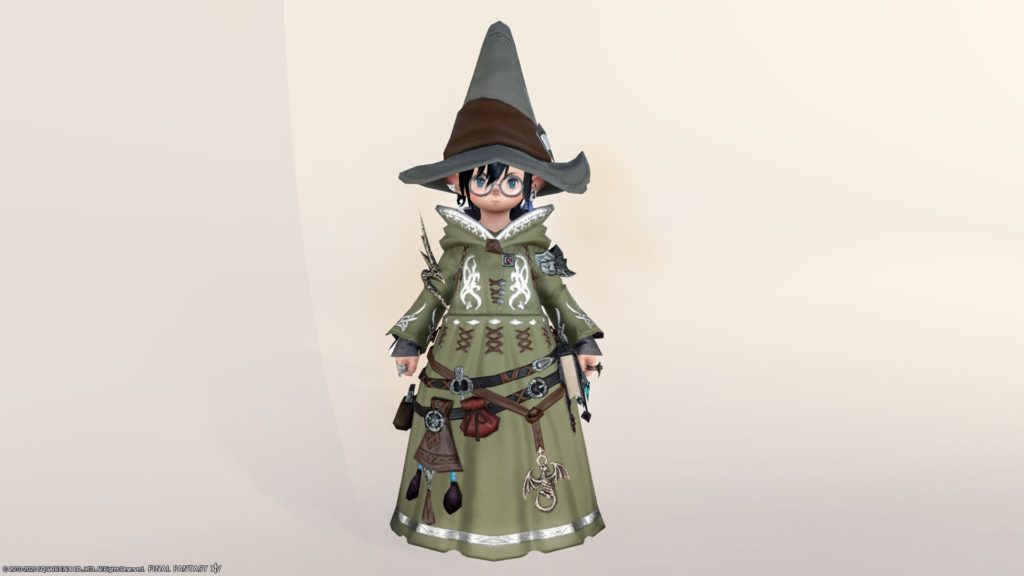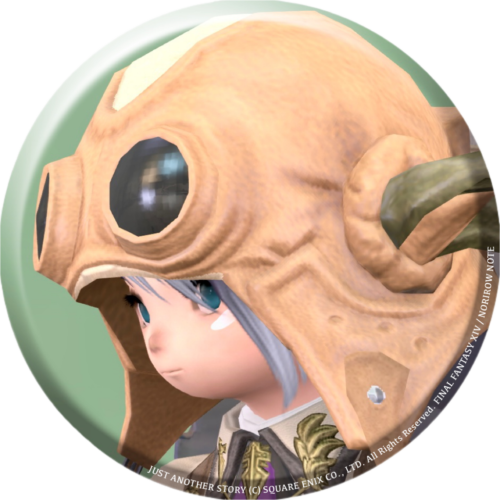 norirow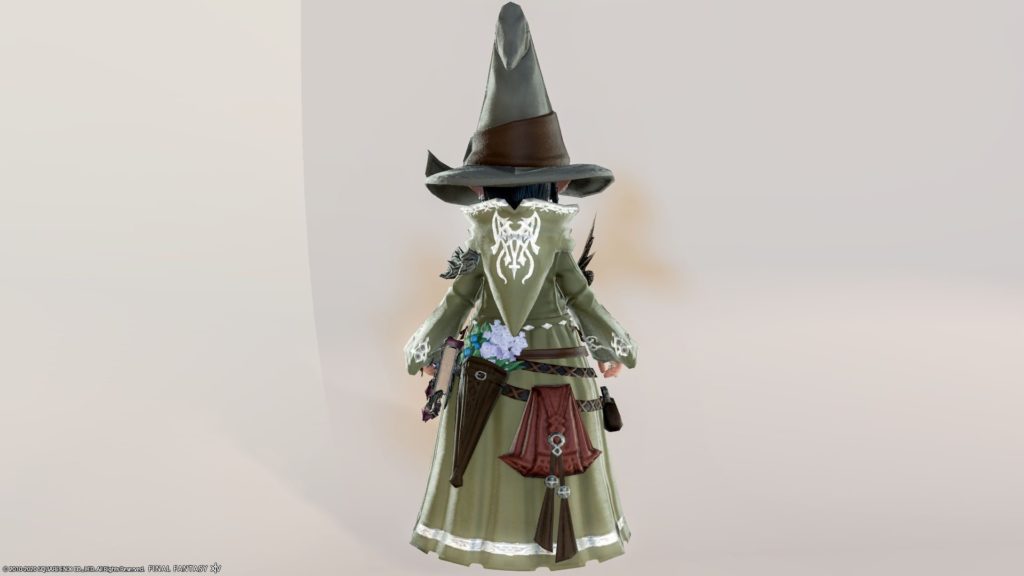 Kudzu Robe of Healing is very cute in shape and can be dyed, so I really like it. (This is stained with Mad Green)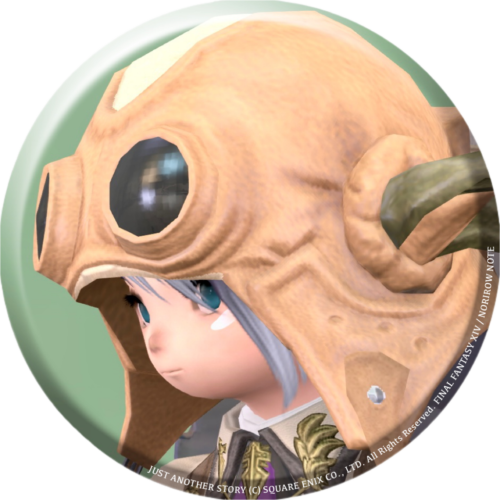 norirow
I've always wanted to wear it if I could become a healer.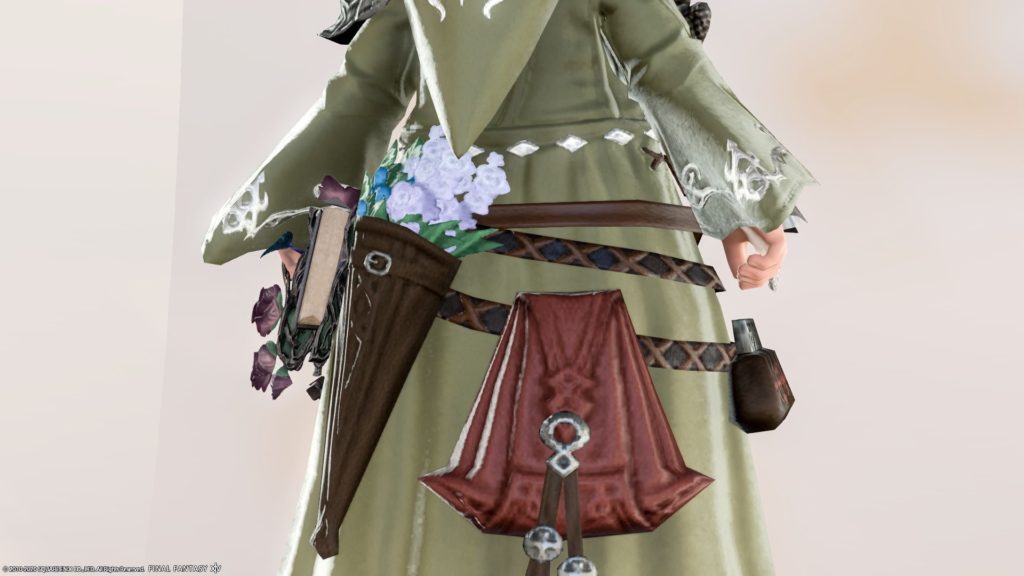 It is perfect for images of scholars living in the forest, with flowers on their backs.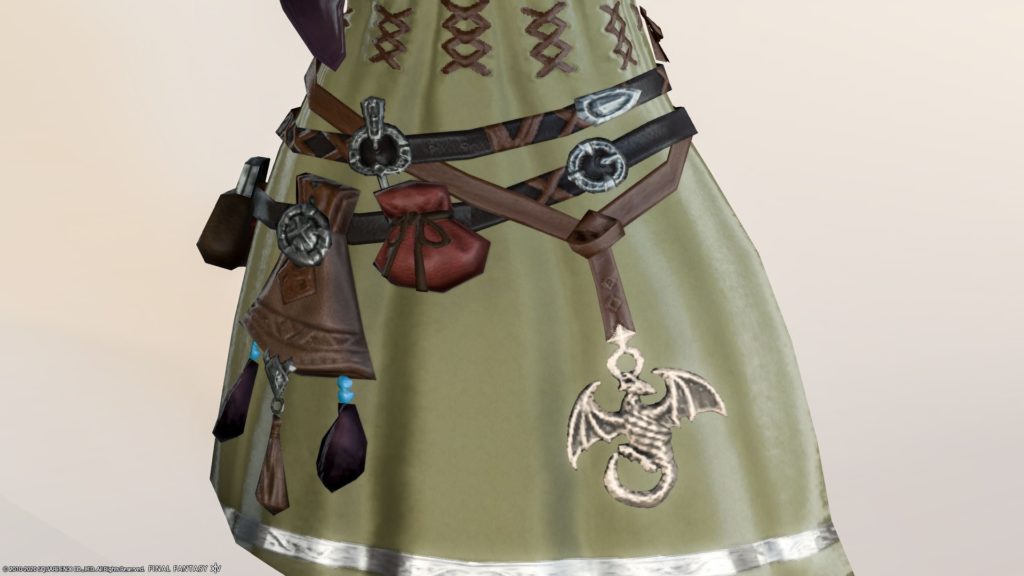 This hood is so cute in shape and pattern.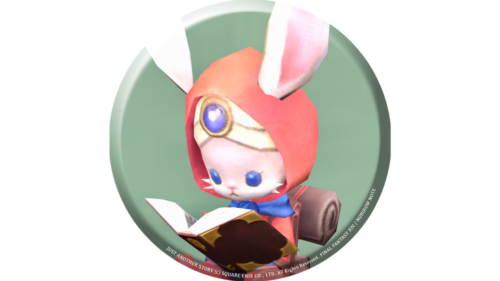 namingway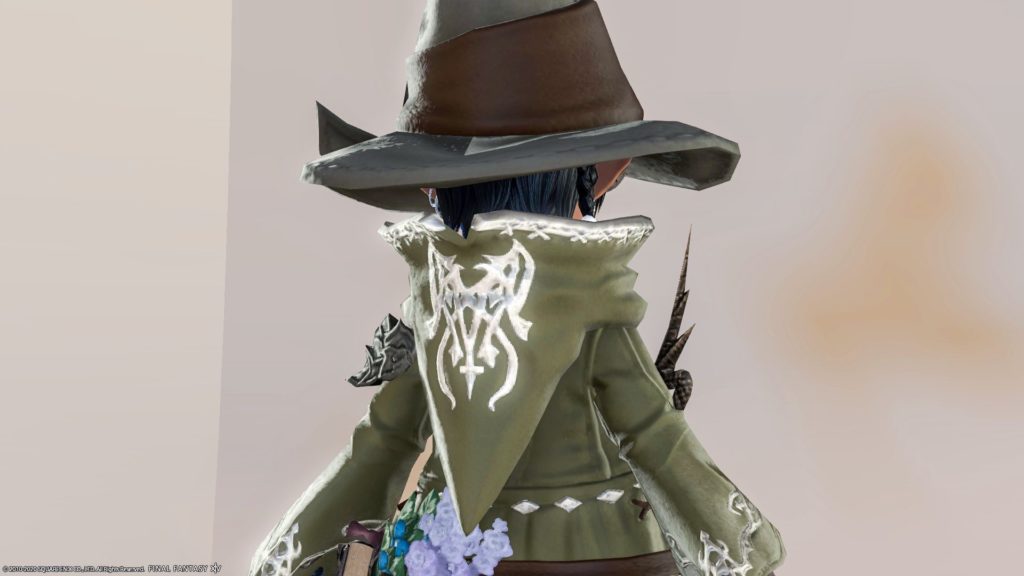 たくさんの装飾品があってすごく素敵なローブです。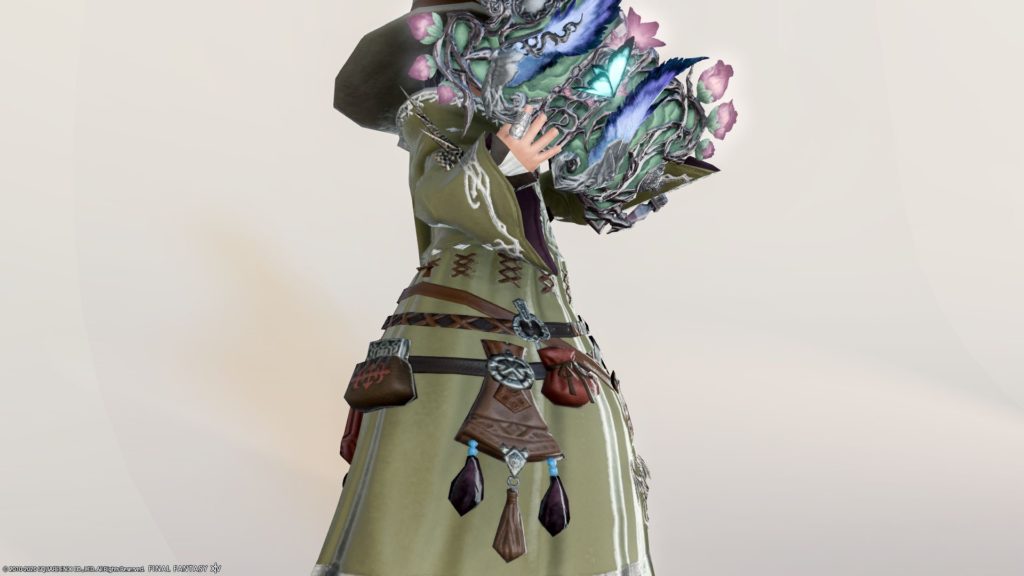 And this Sharlayan Preceptor's Hat is also a very cute hat.
The emblem looks like a scholar. It is designed as a book.
Also, it is nice that the triangle hat is slightly folded, and the seams are cute.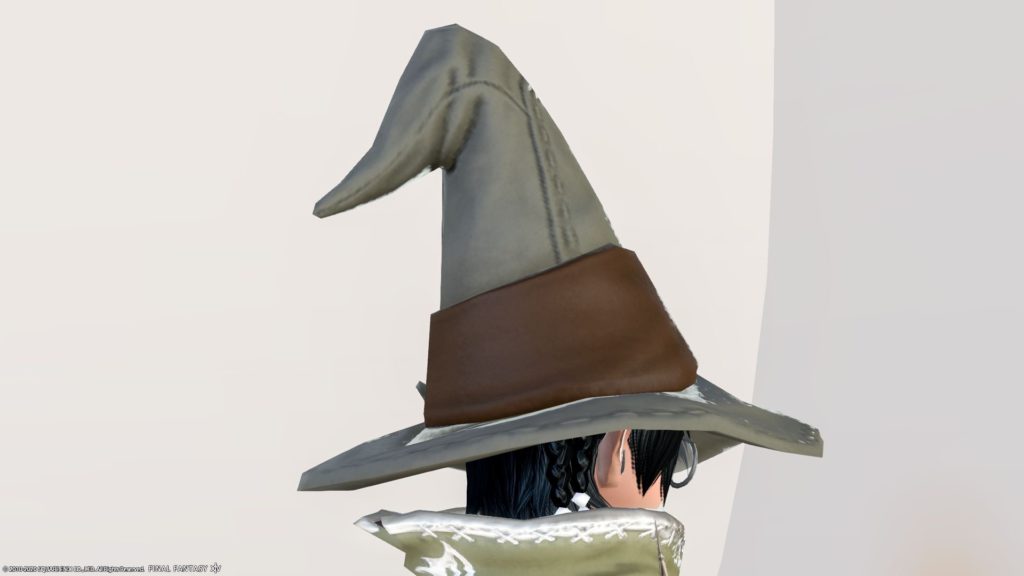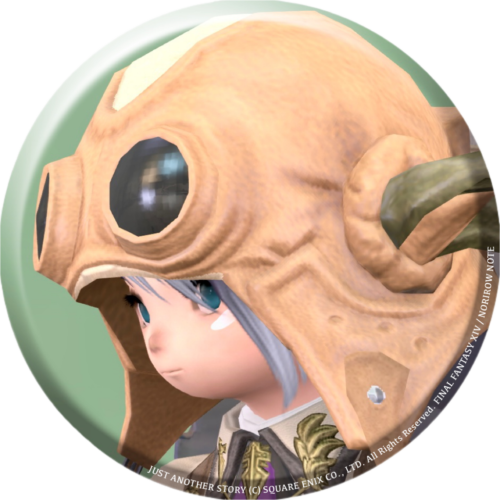 norirow
Above all, these glasses are good. Unique glasses design.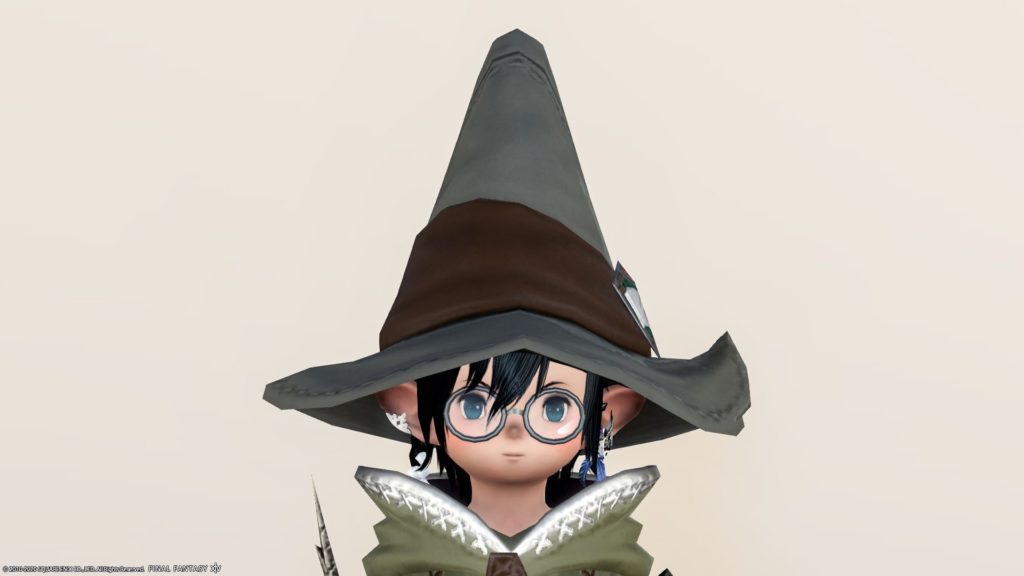 It's nice to be able to remove the glasses.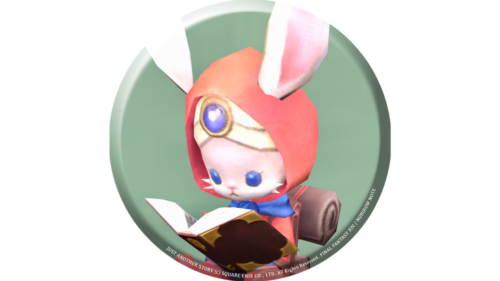 namingway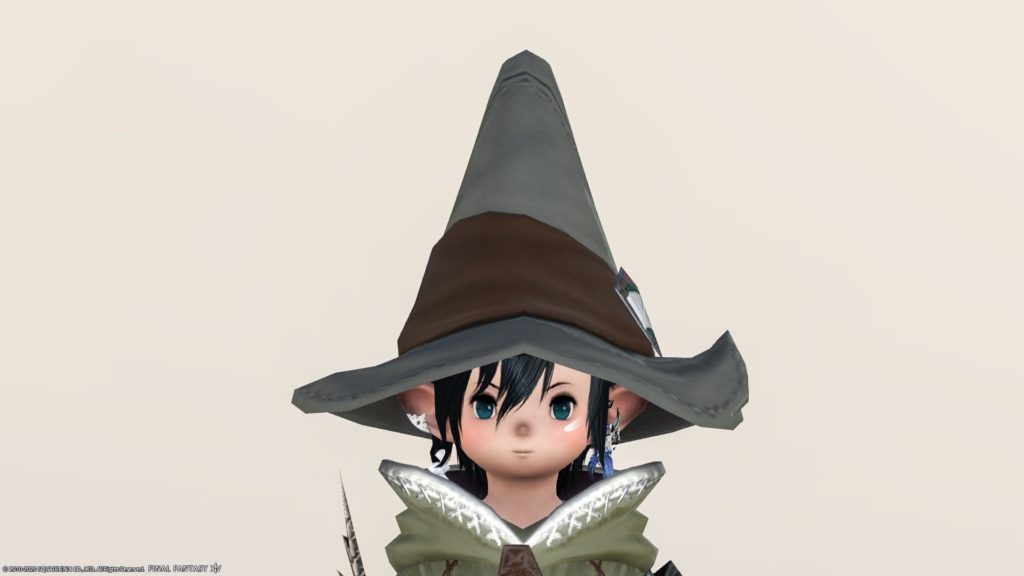 This Kudzu Robe of Healing can be bought at a store or manufactured, so you can also buy it with Market board.
The Kudzu Robe of Healing is also available at The Great Gubal Library.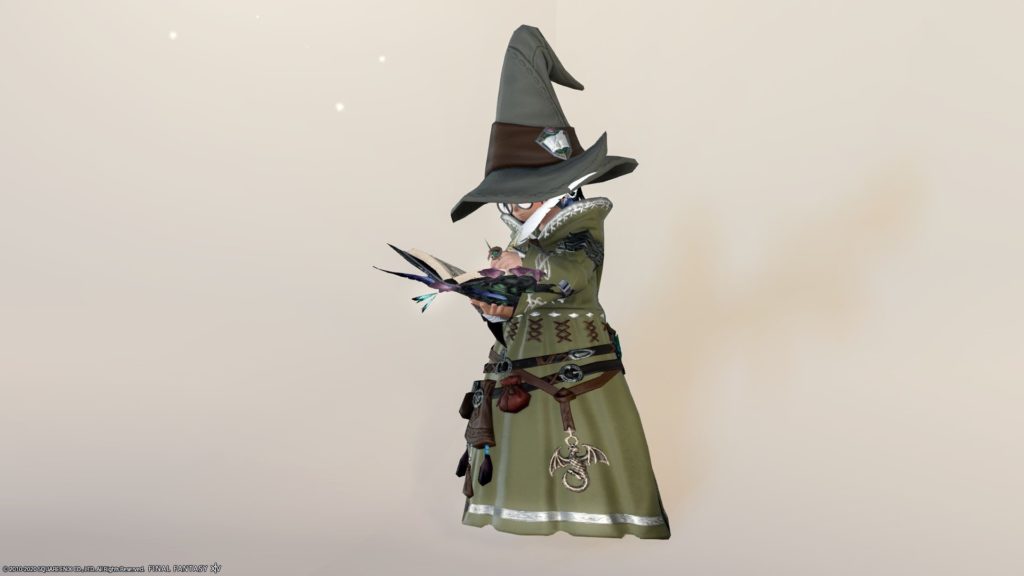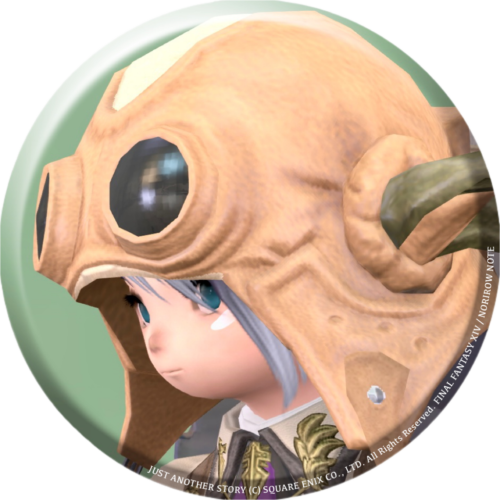 norirow
I'm sure he's a magician studying quietly in the back of the forest.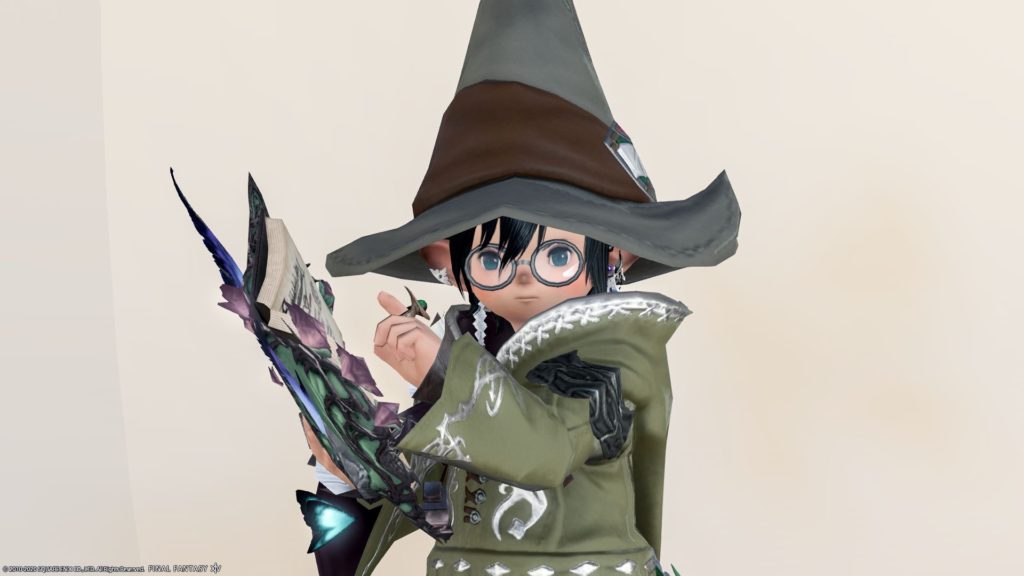 You're inflated with delusions again.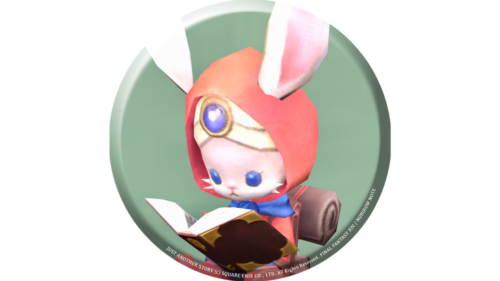 namingway