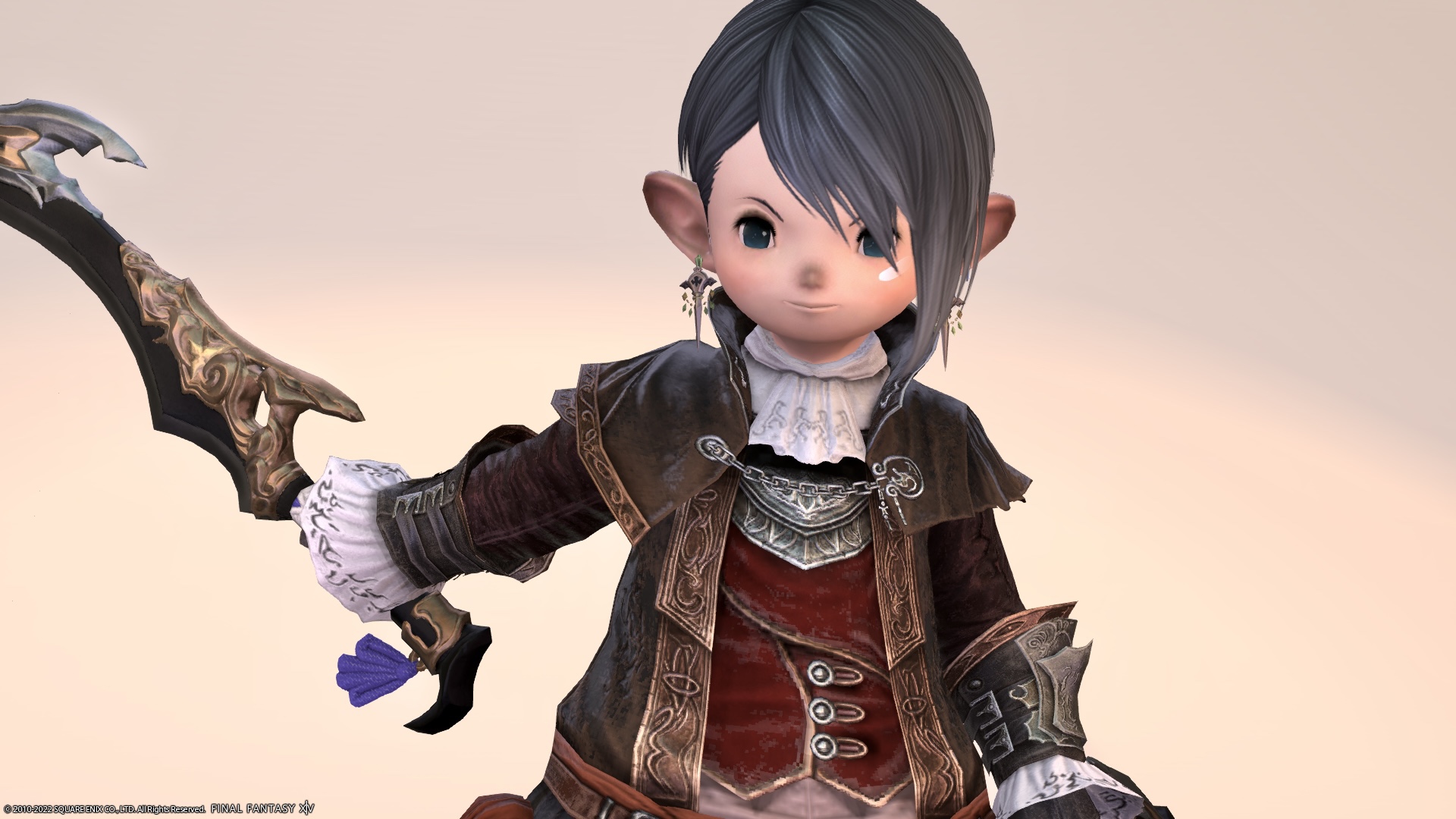 This is a record of the very fashionable ninja costume "Cryptlurker of Scouting" series.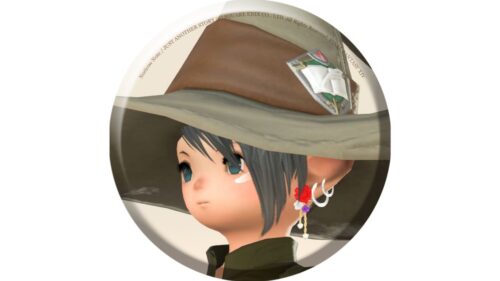 norirow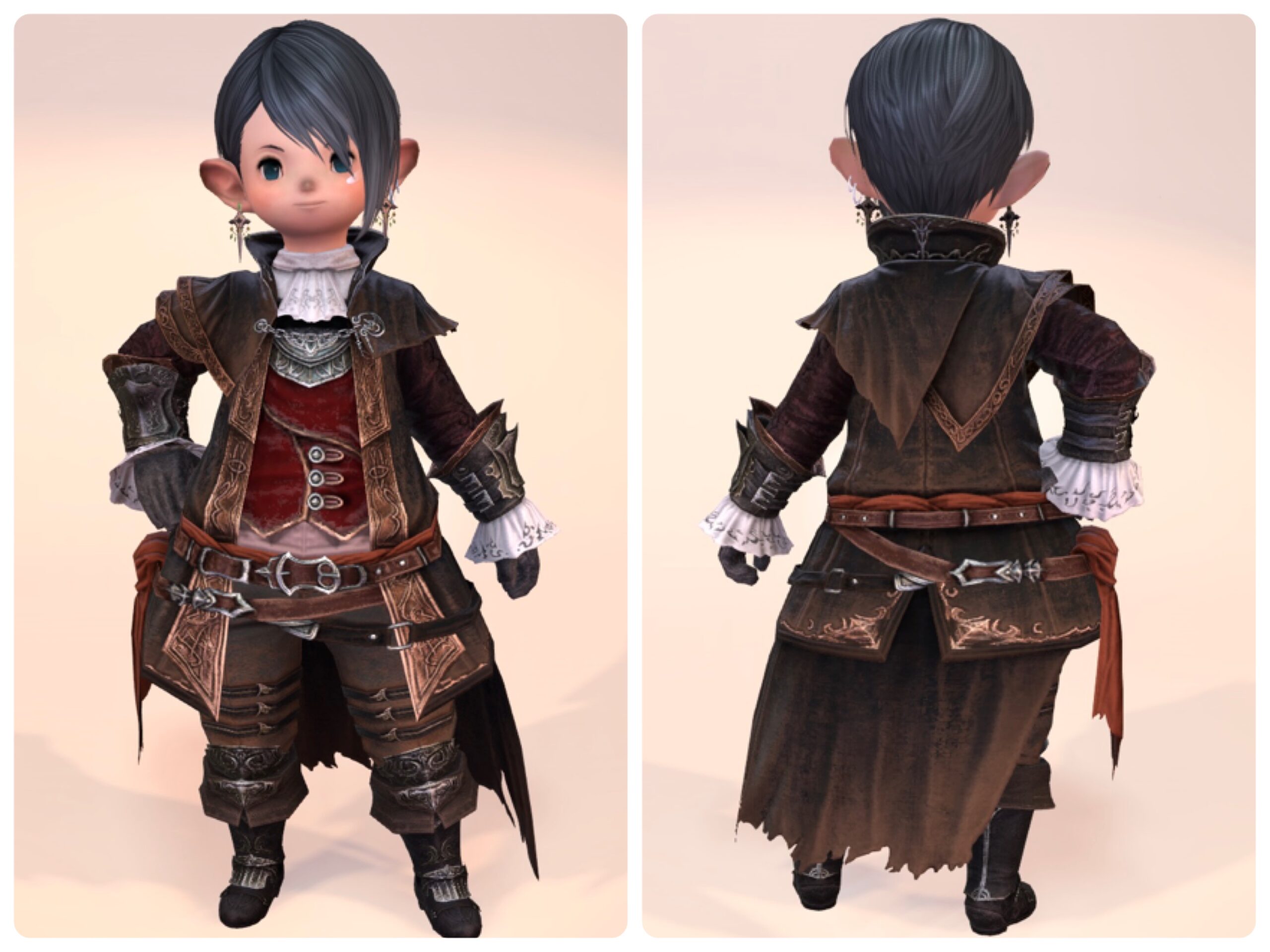 It 's your favorite costume with a scarf.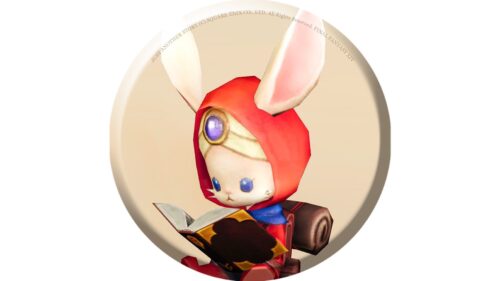 namingway
Cryptlurker of Scouting series
These are available in exchange for Allagan Tomestone Poetics. (Crystarium or Eulmore)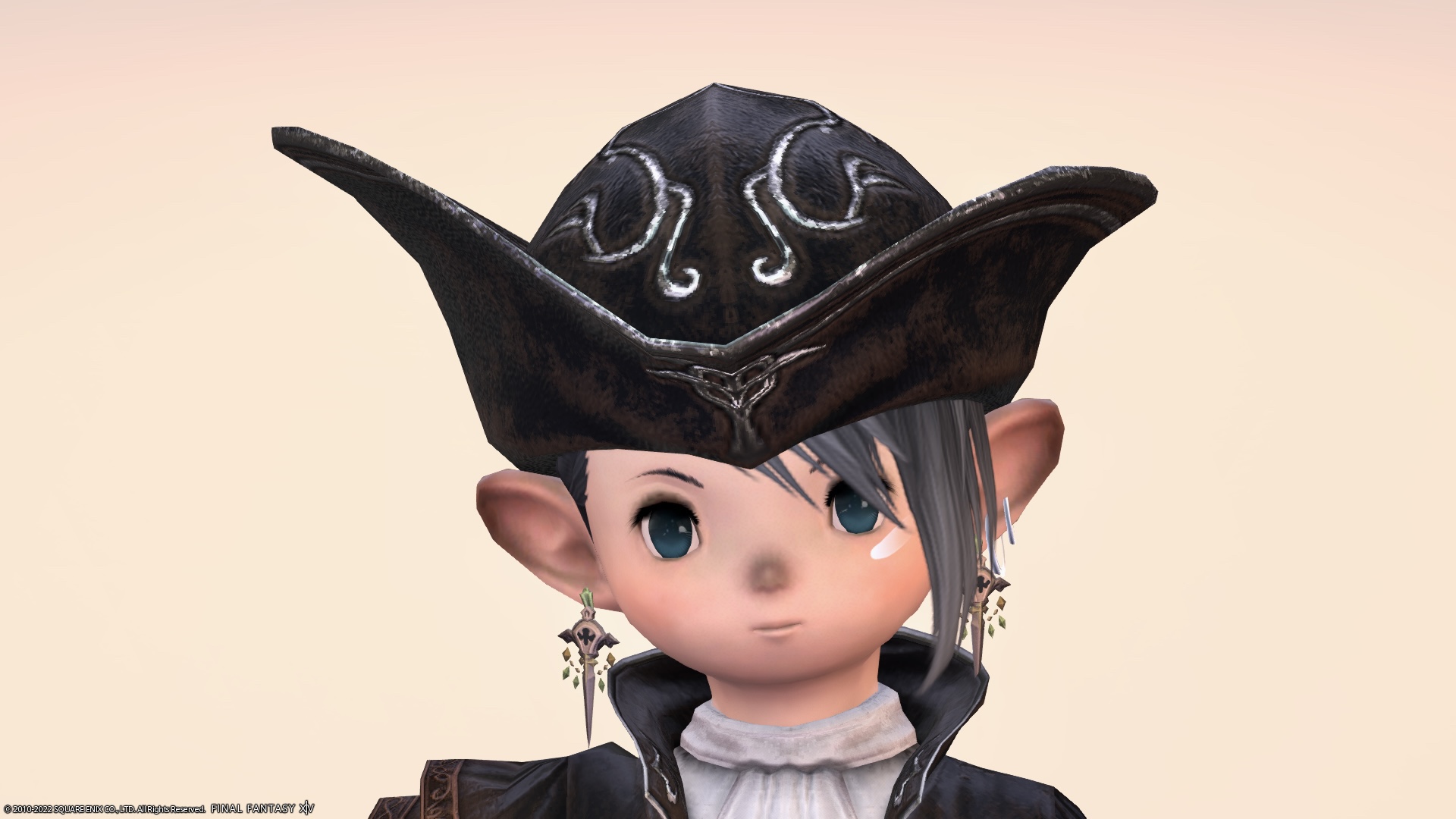 The head equipment of this set is a captain's hat that looks a bit like a pirate.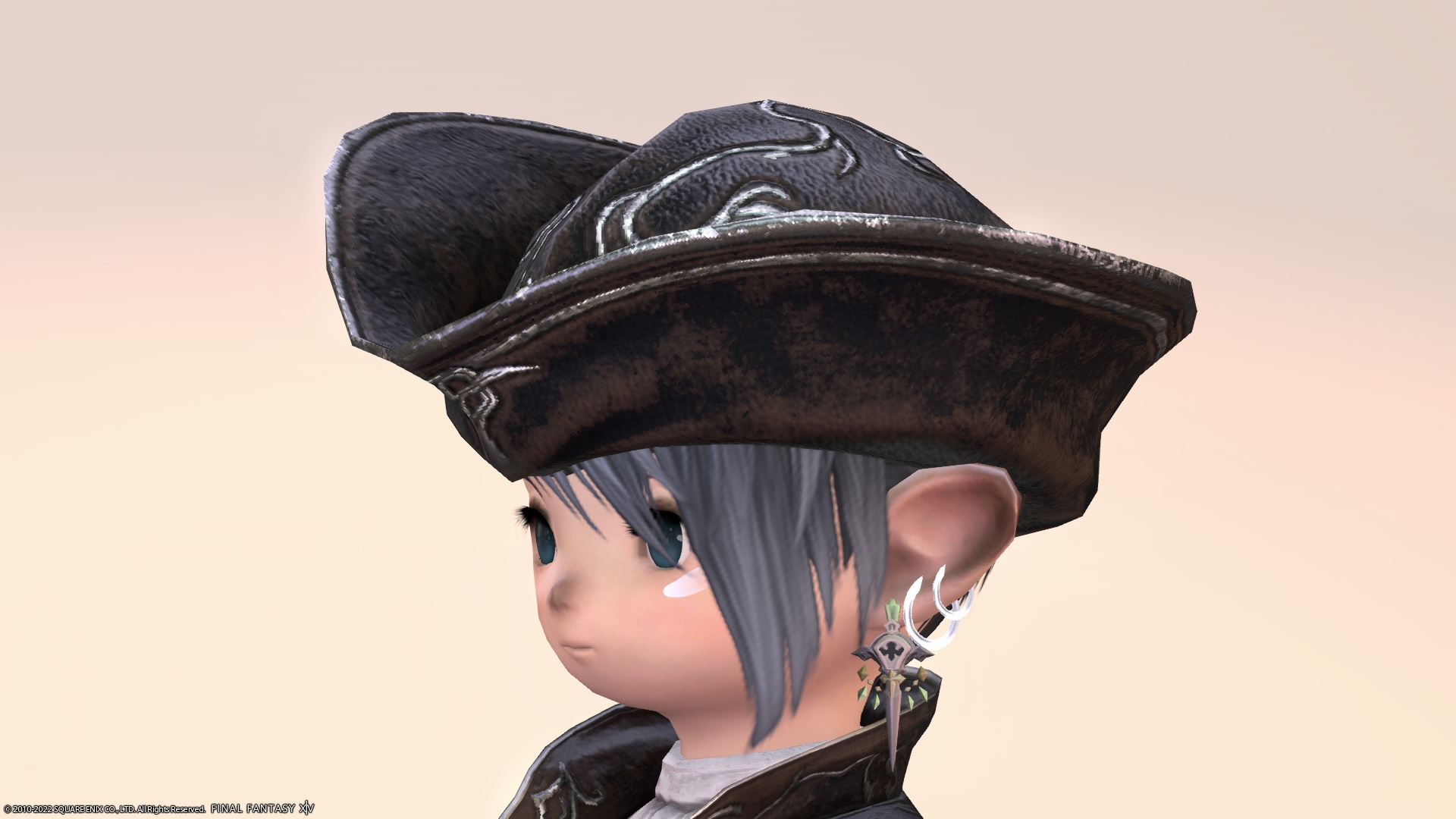 It is also possible to wear a mask.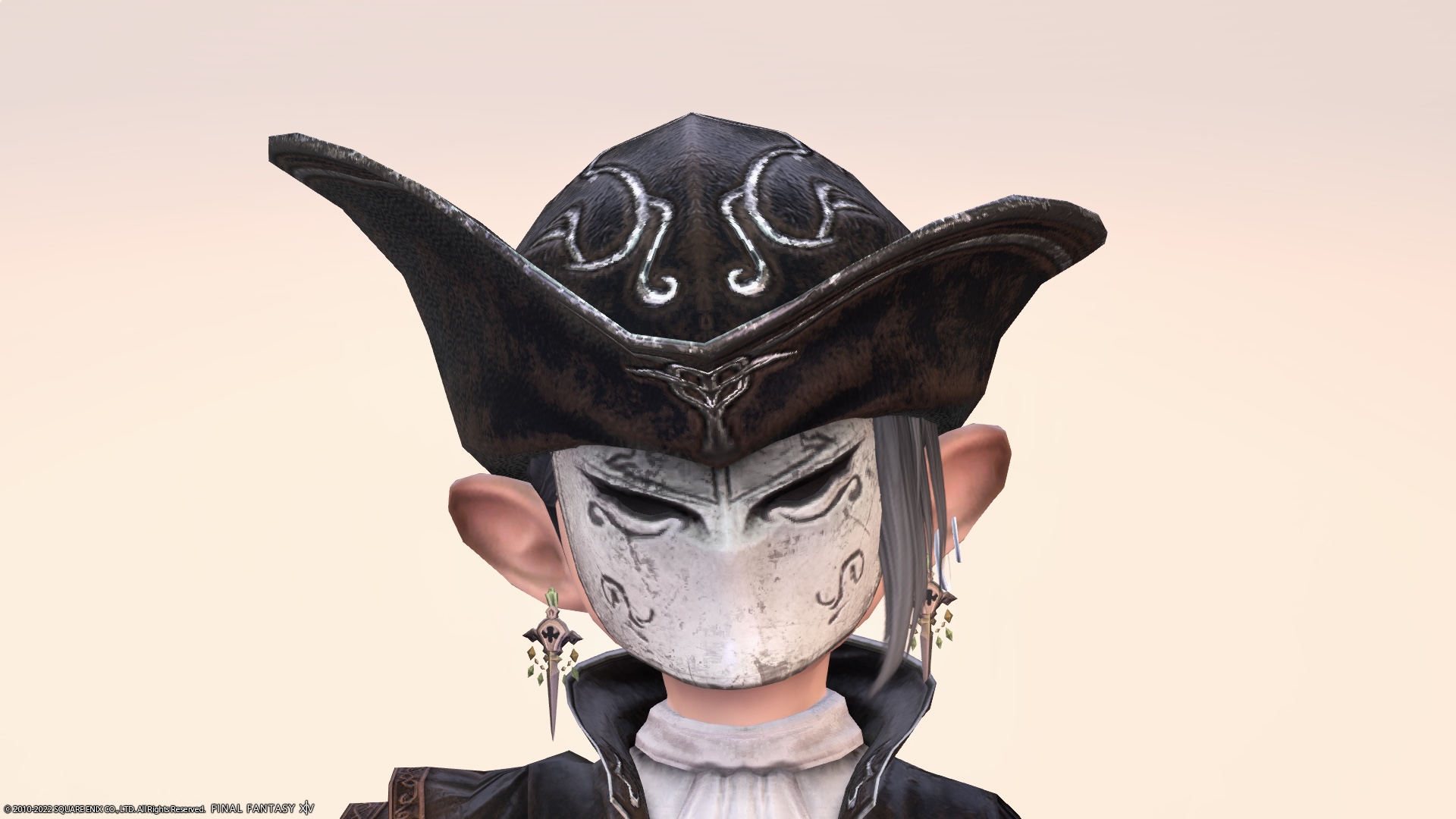 This mask is suspicious …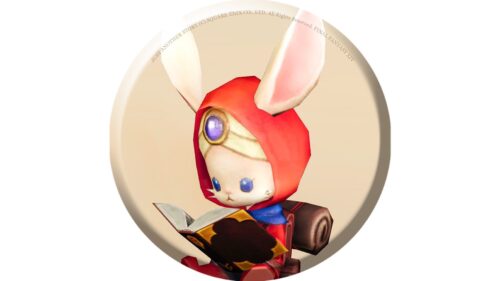 namingway
And the torso equipment is cute above all, and the slightly noble and worn-out feeling brings out an antique look.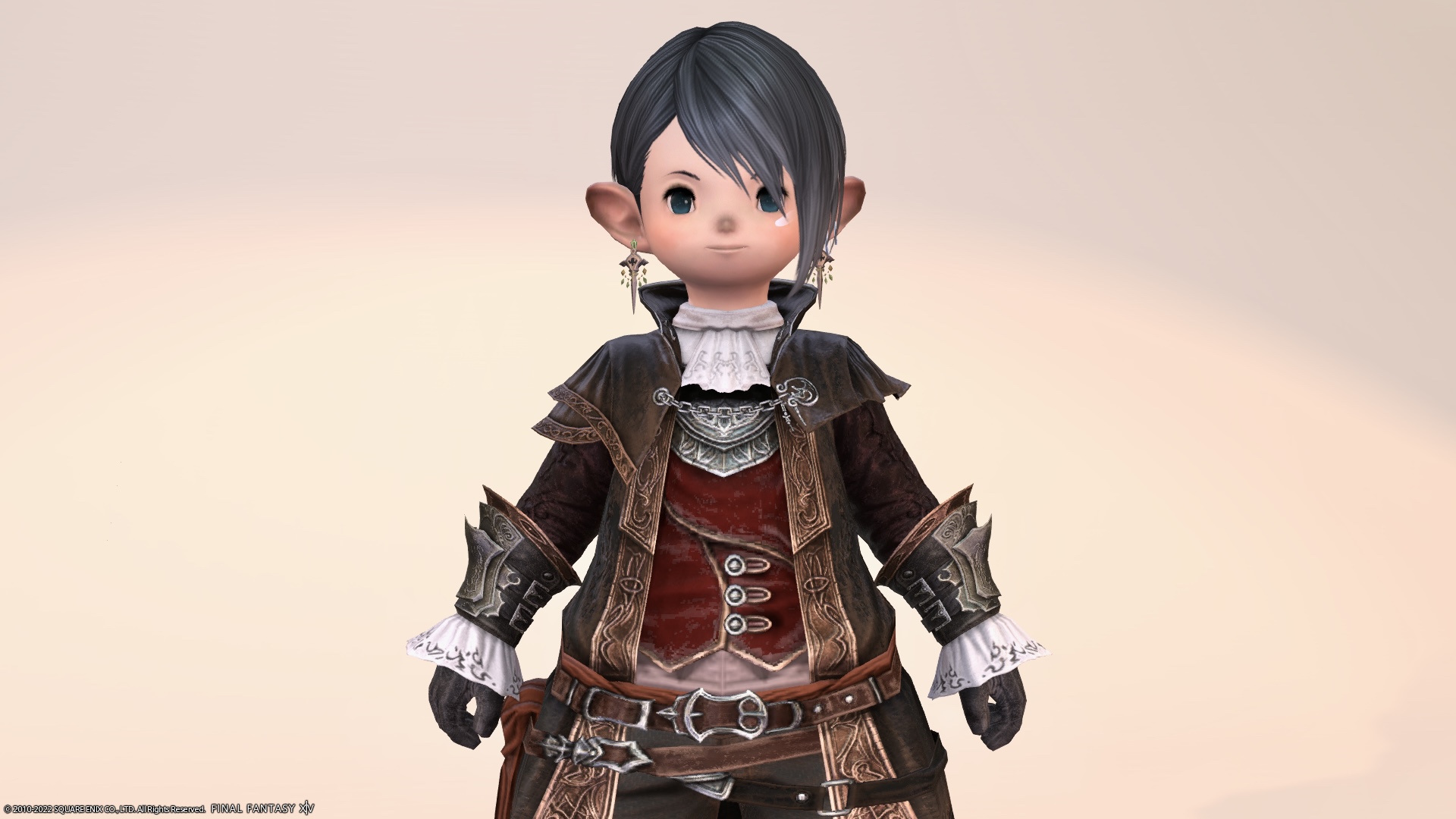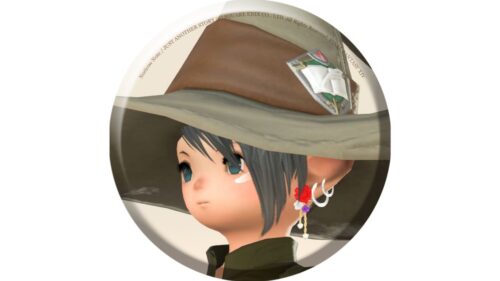 norirow
This chief is very cute and the silver chain is very fashionable!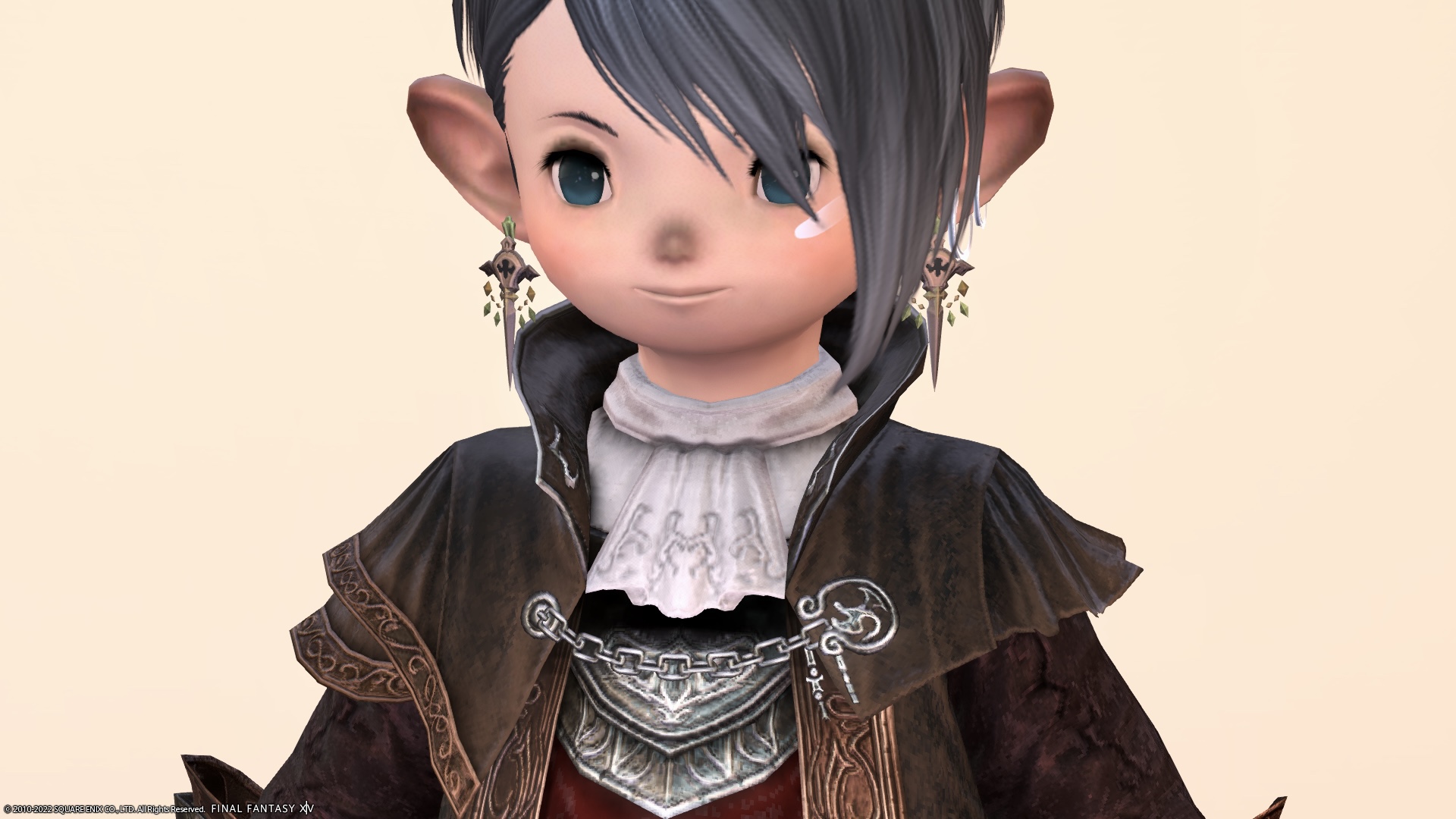 The scarf part that is cut back is also nice.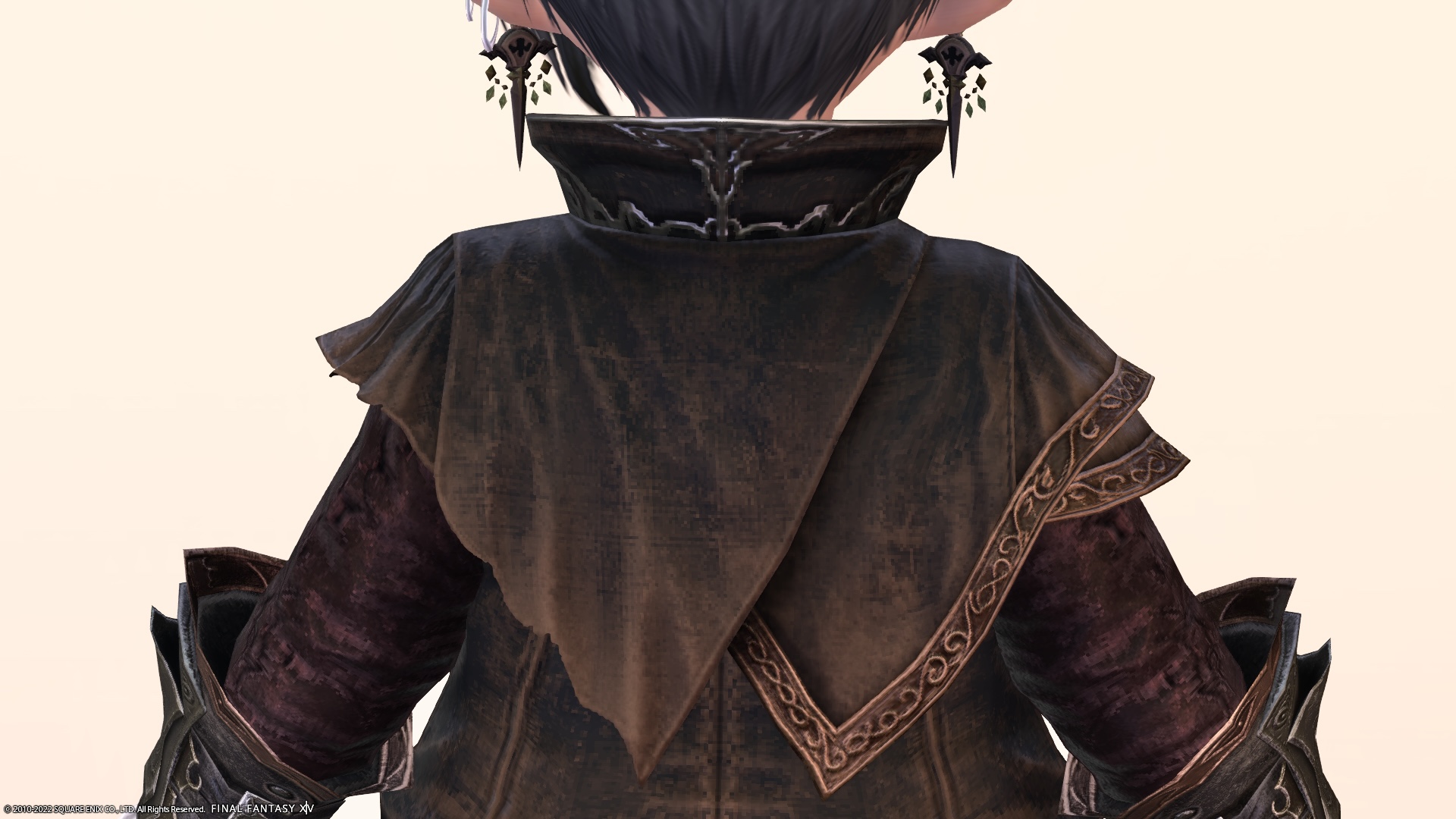 I'm wearing a red vest inside.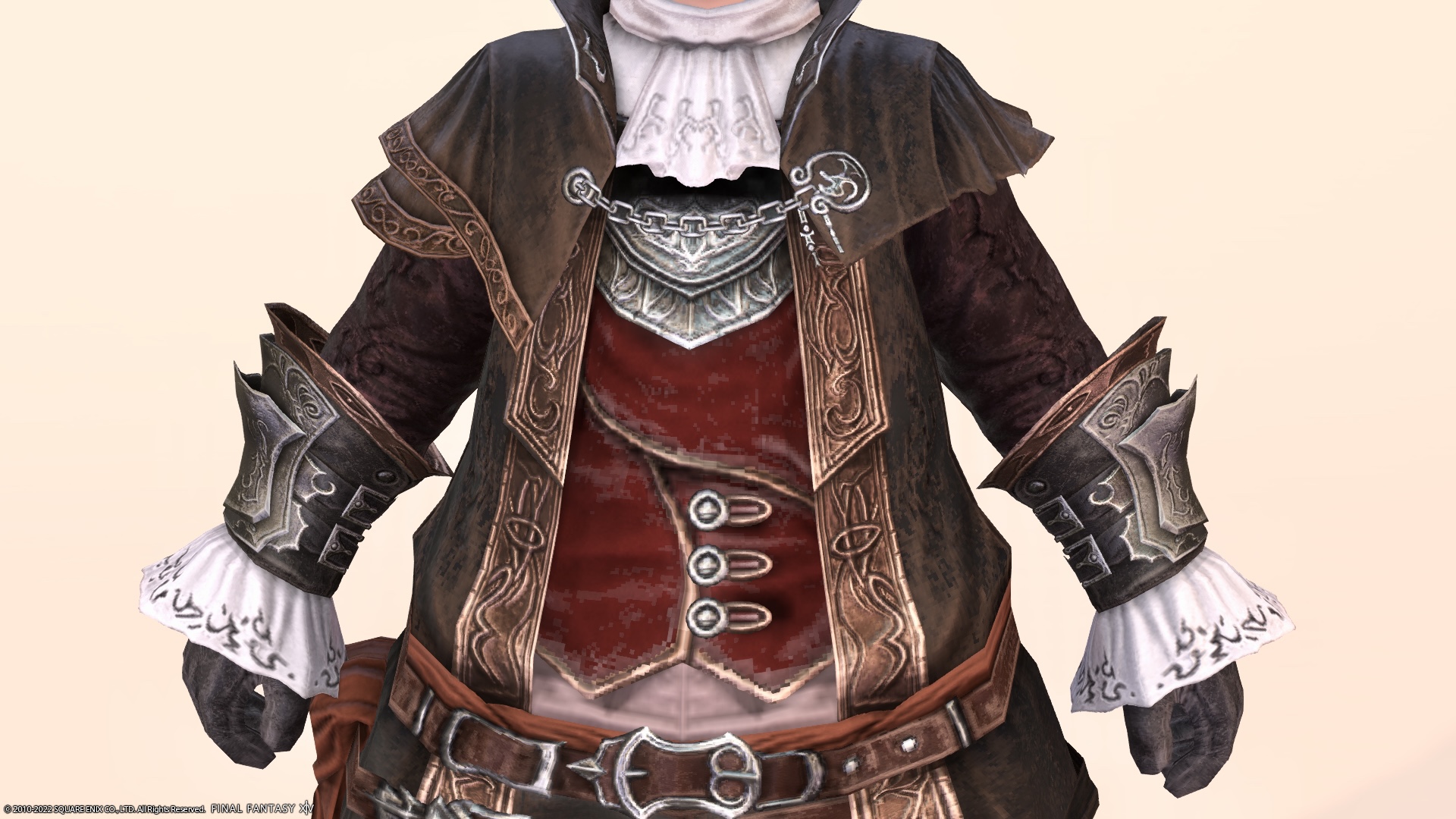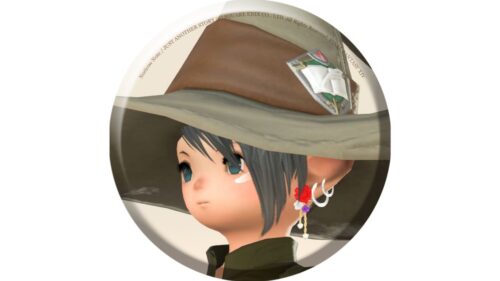 norirow
The widened sleeves are also cute!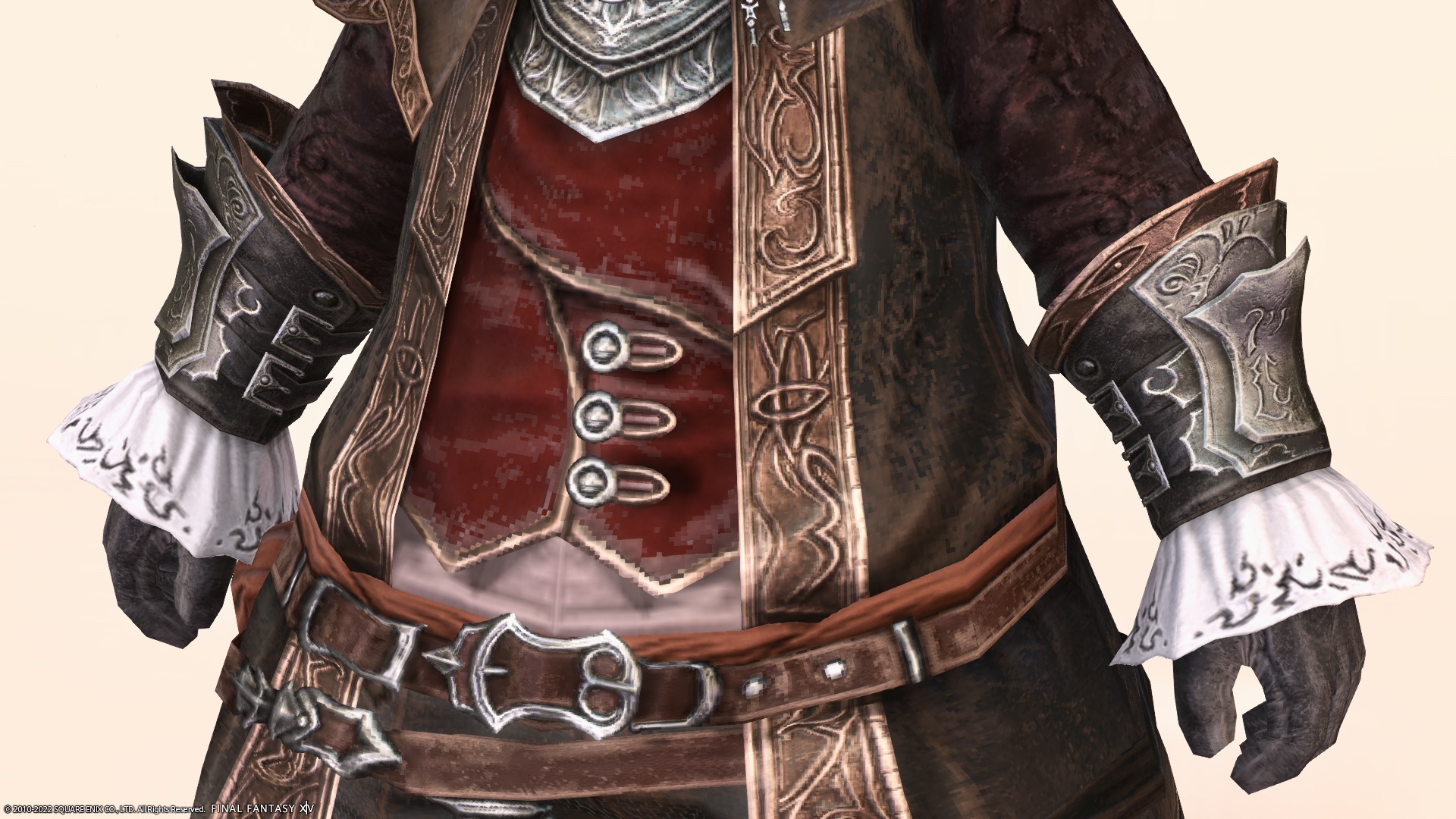 I feel a little strong at my feet.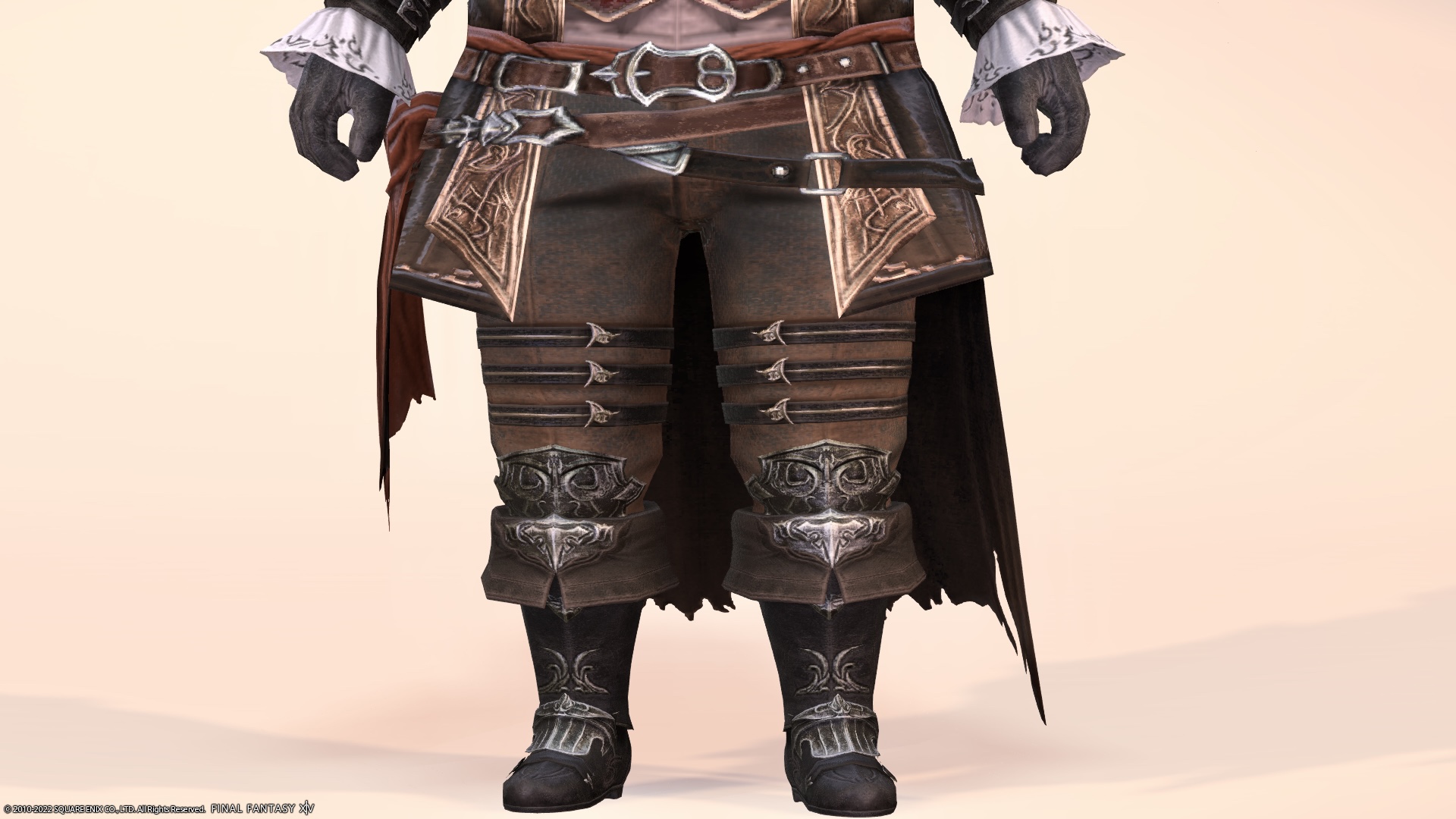 The scarf around the waist and the feel of the fabric add a sense of traveler.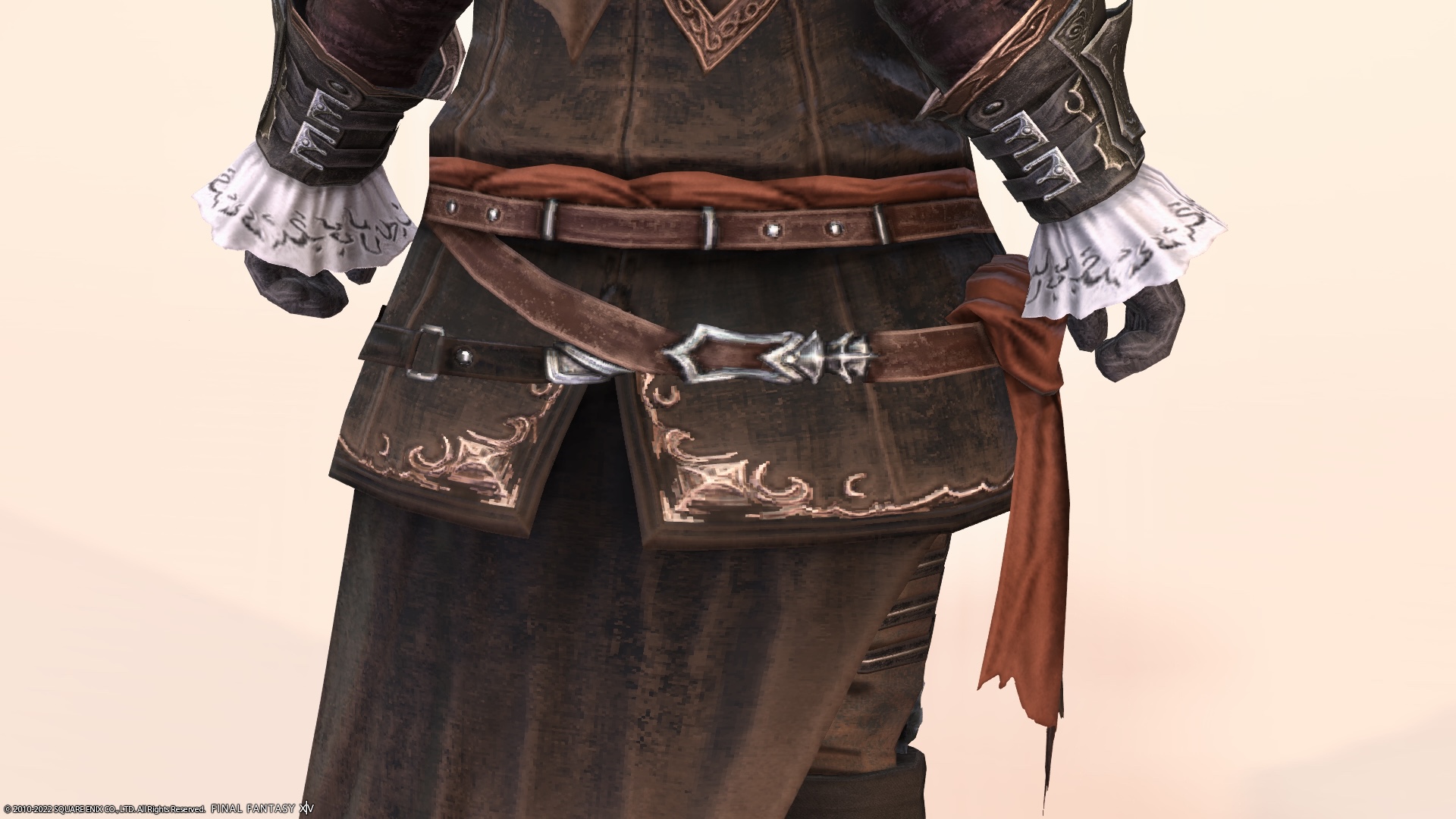 The tattered hem is also good!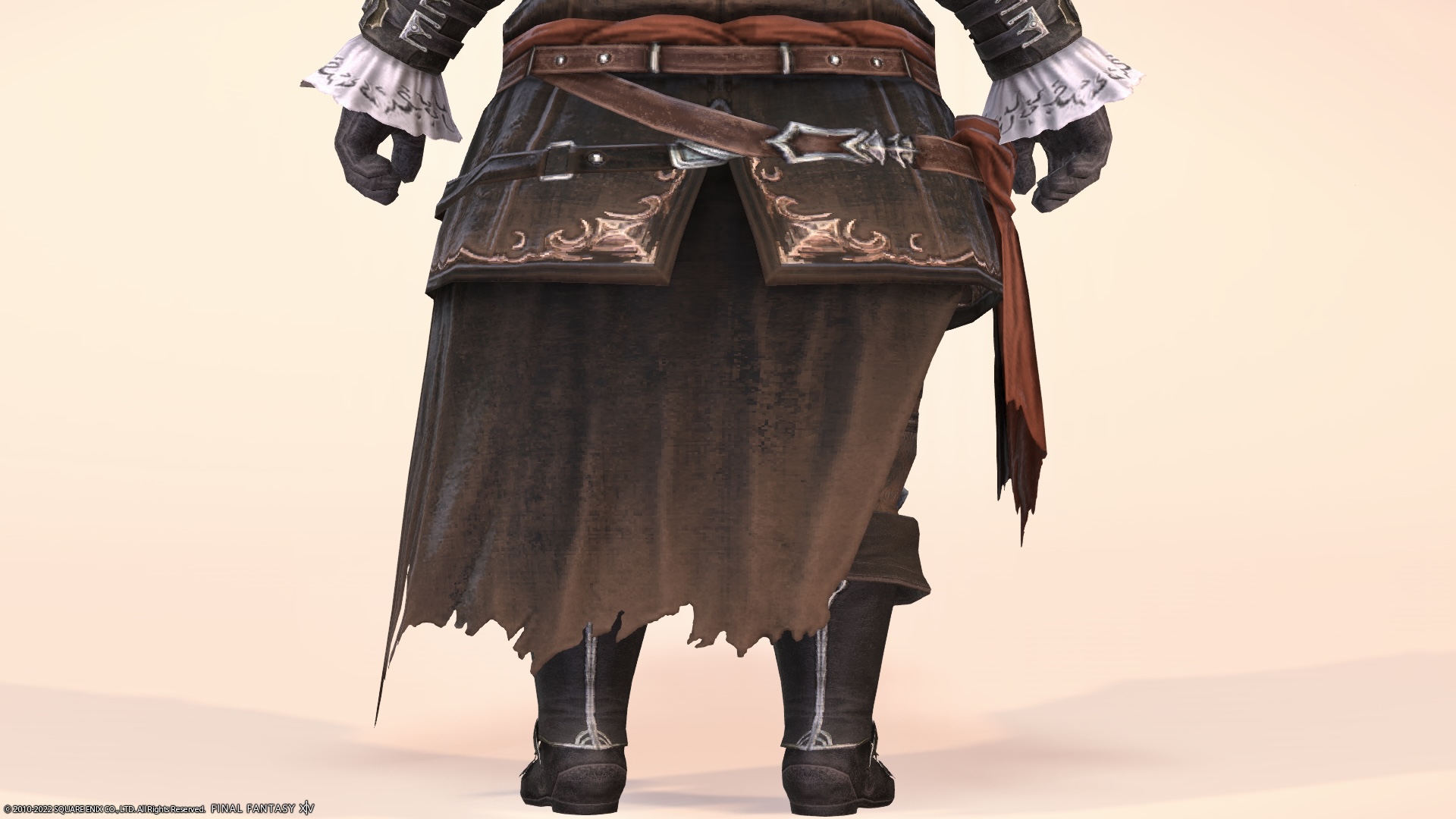 Is it a pirate motif after all?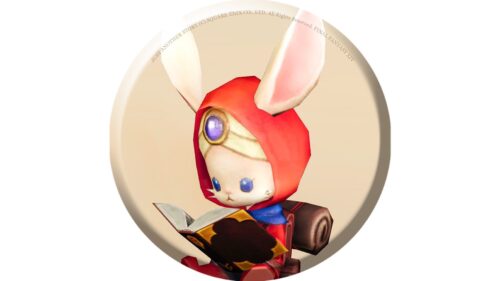 namingway
Dyeing pattern
Since everything except the vest is dyed, you can enjoy various coordination!
Original Color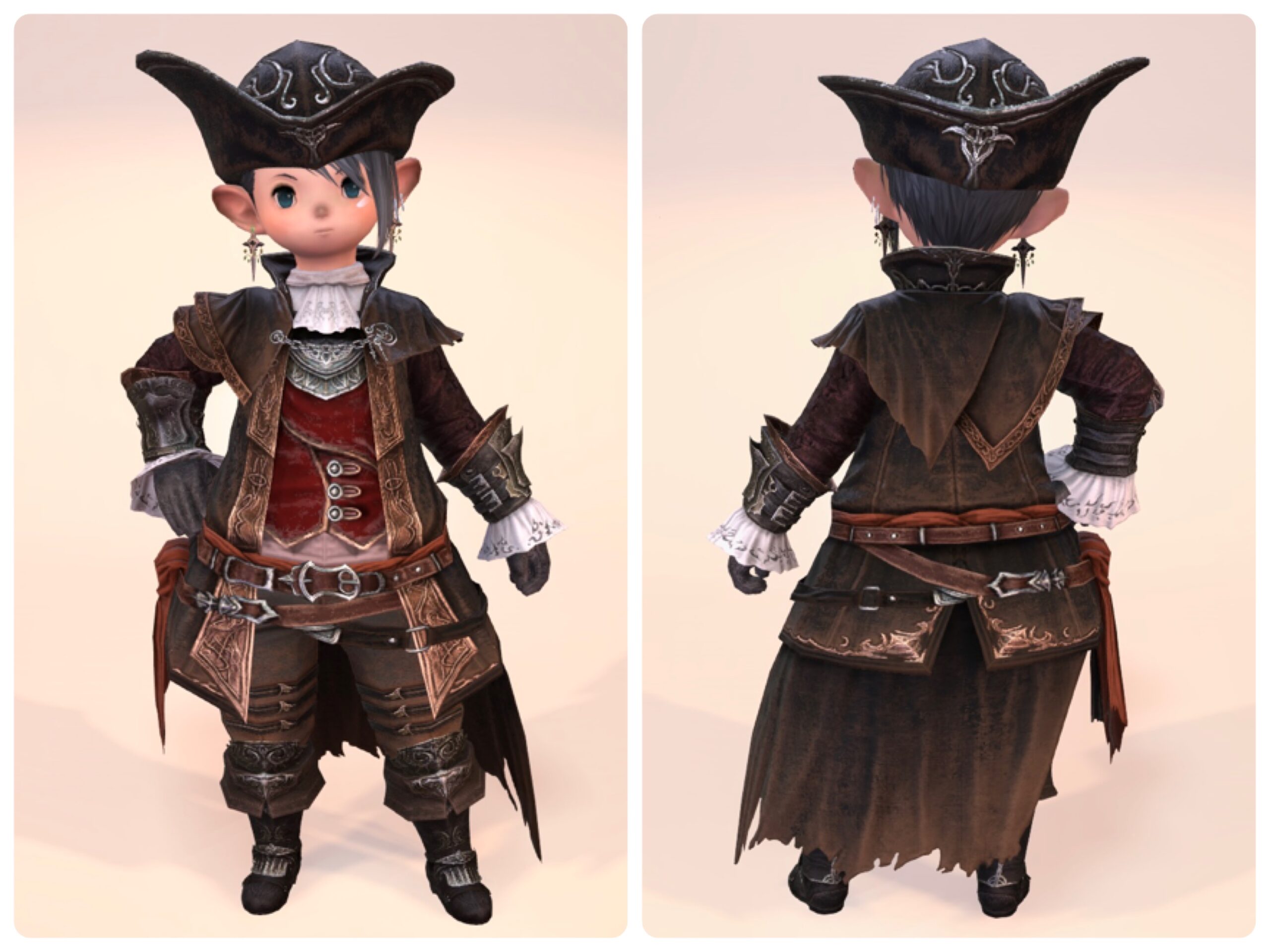 Snow White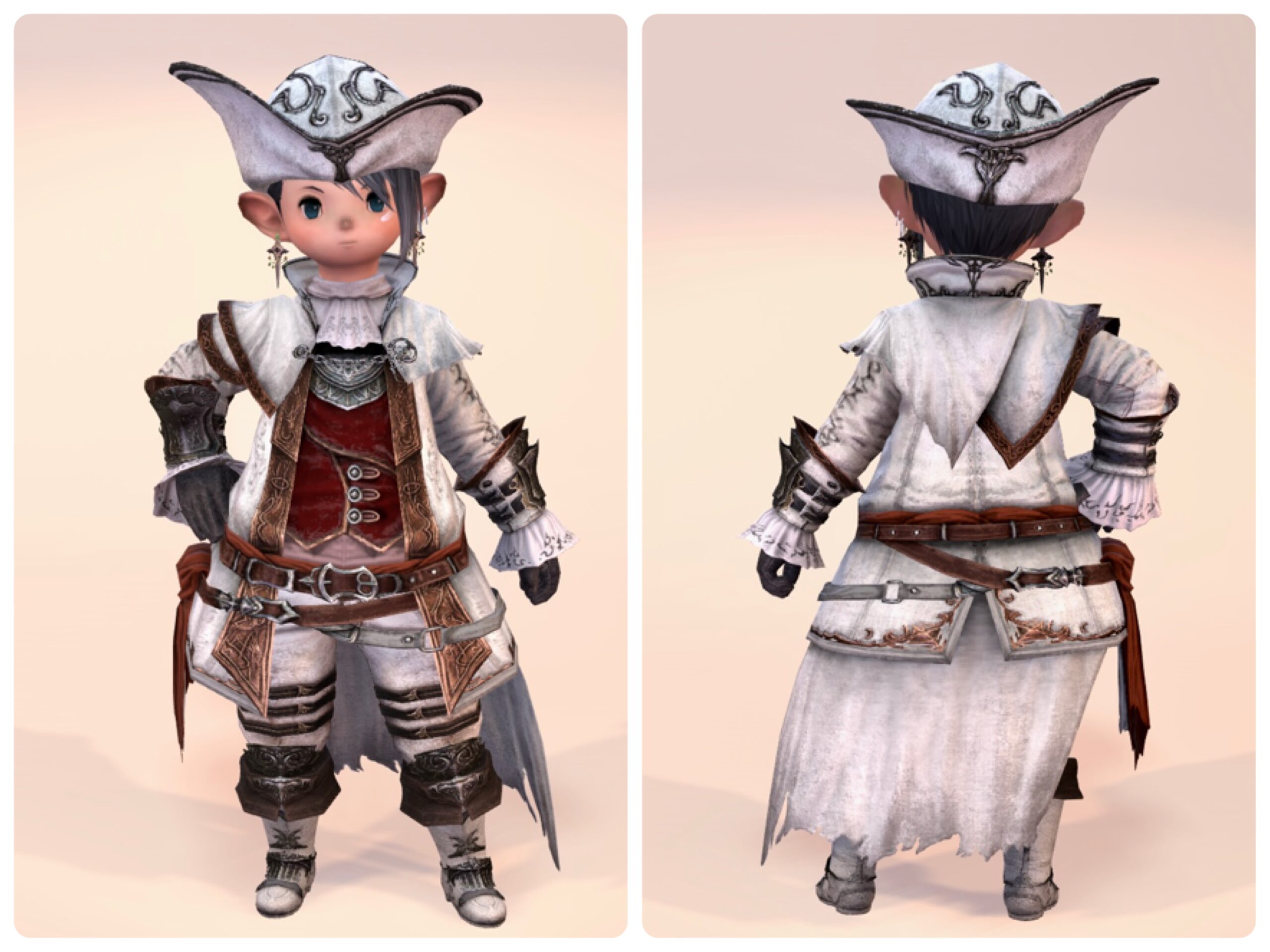 Dalamud Red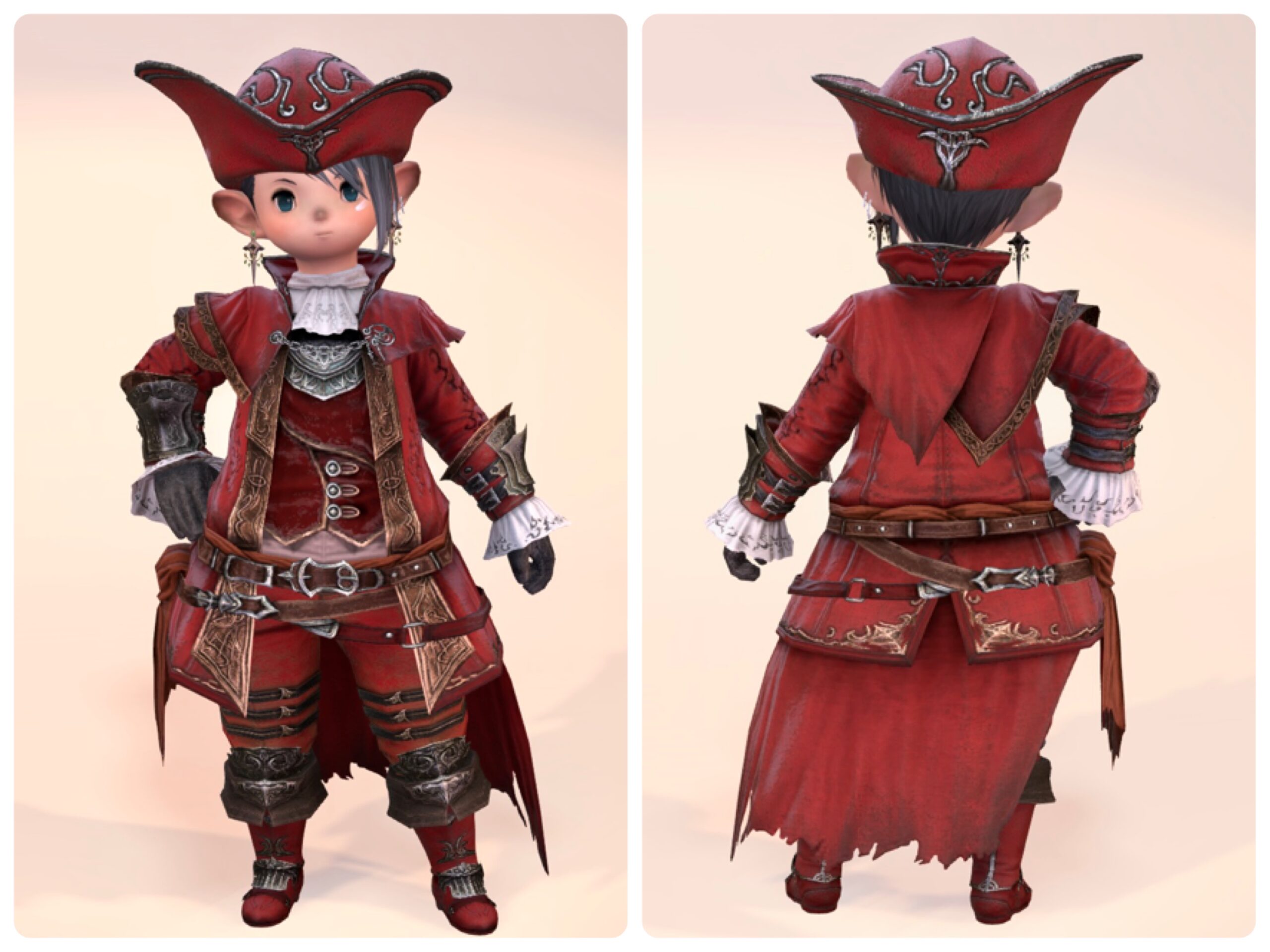 Honey Yellow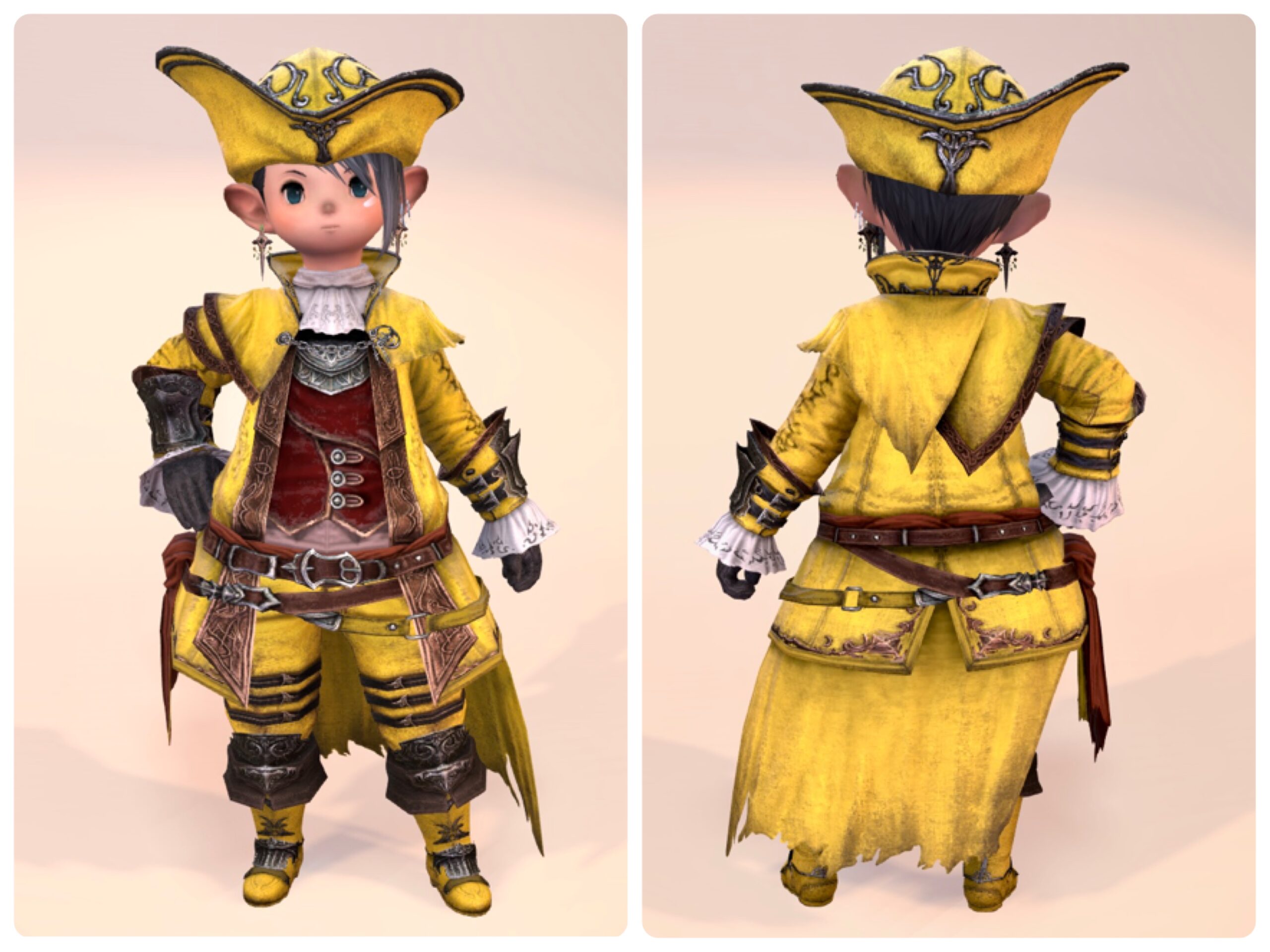 Olive Green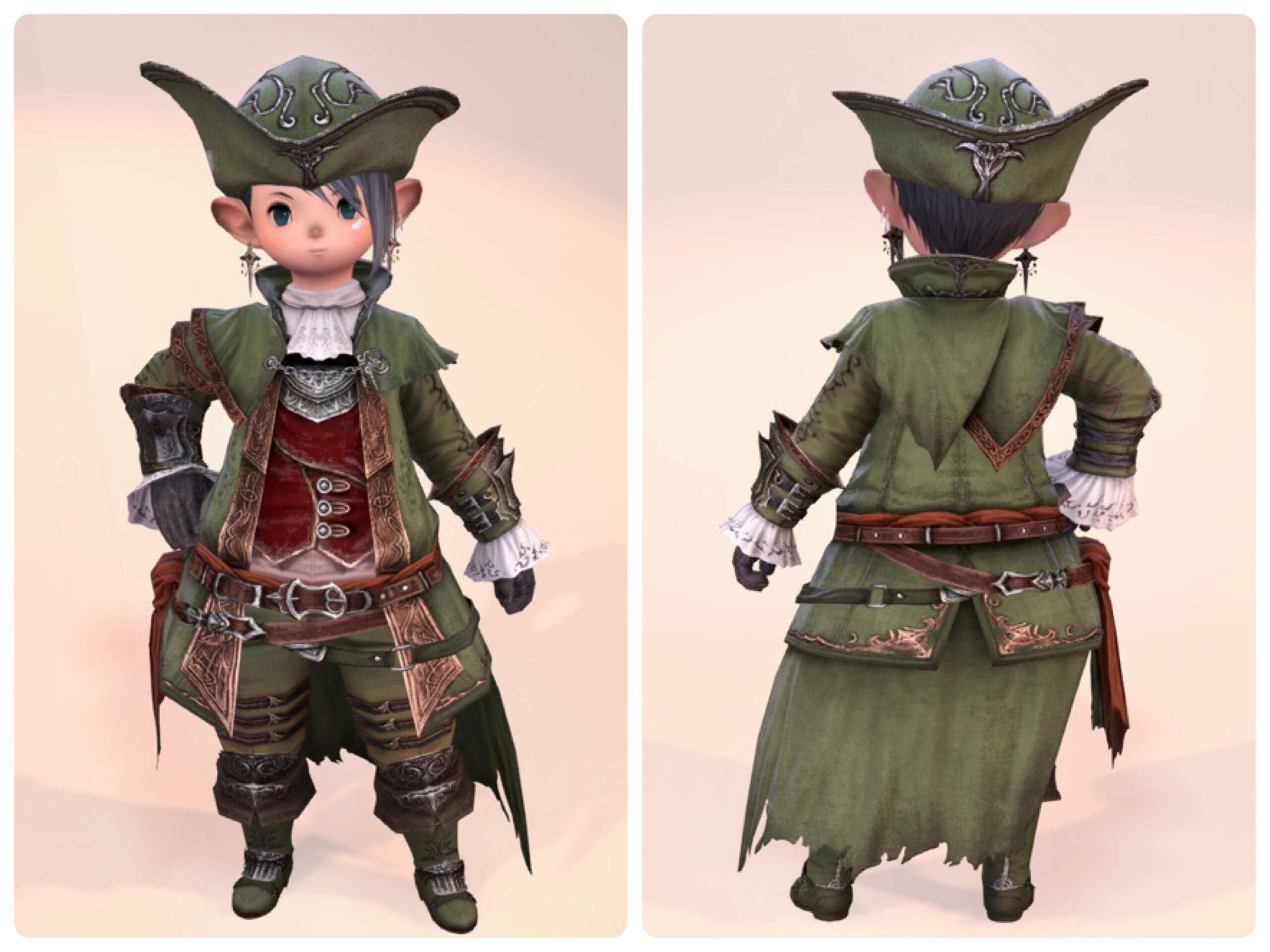 Ceruleum Blue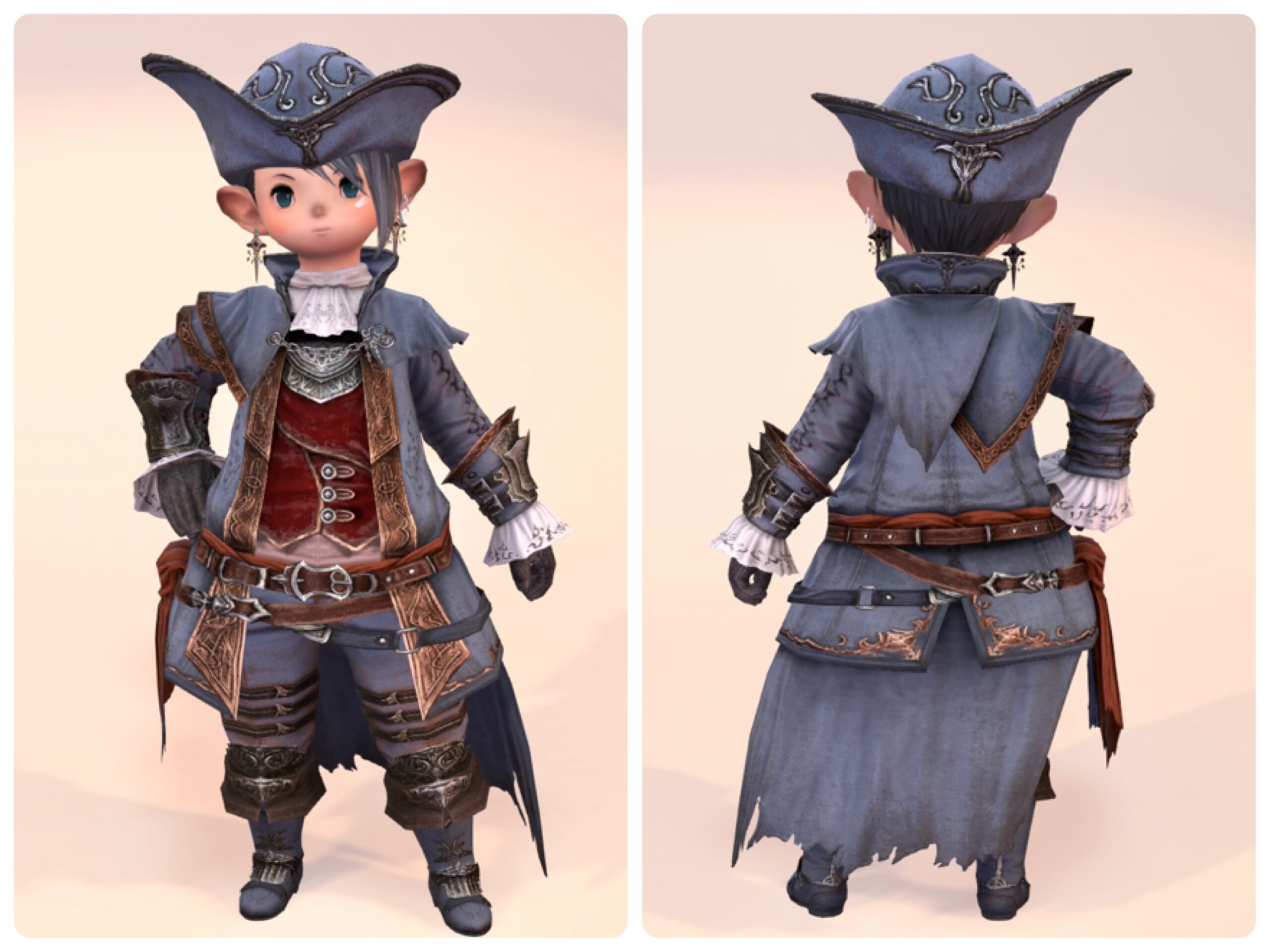 If you dye it in red, it looks like a red mage.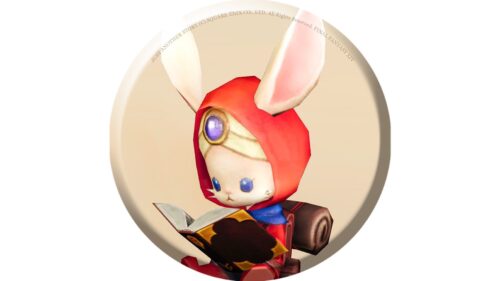 namingway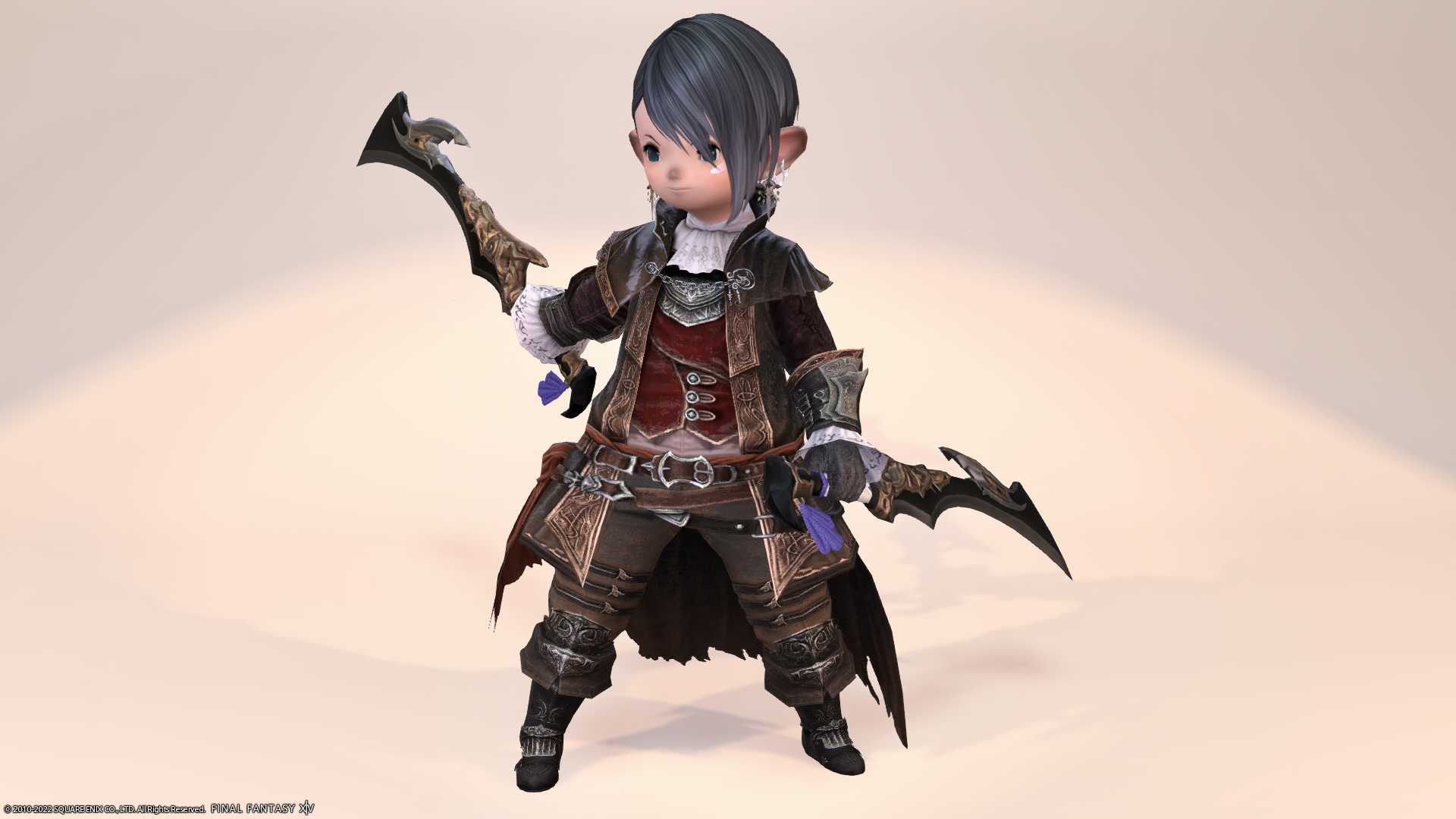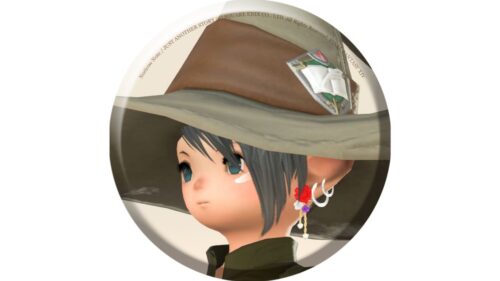 norirow
Fufufu, it's one of the most favorite outfits I've ever had!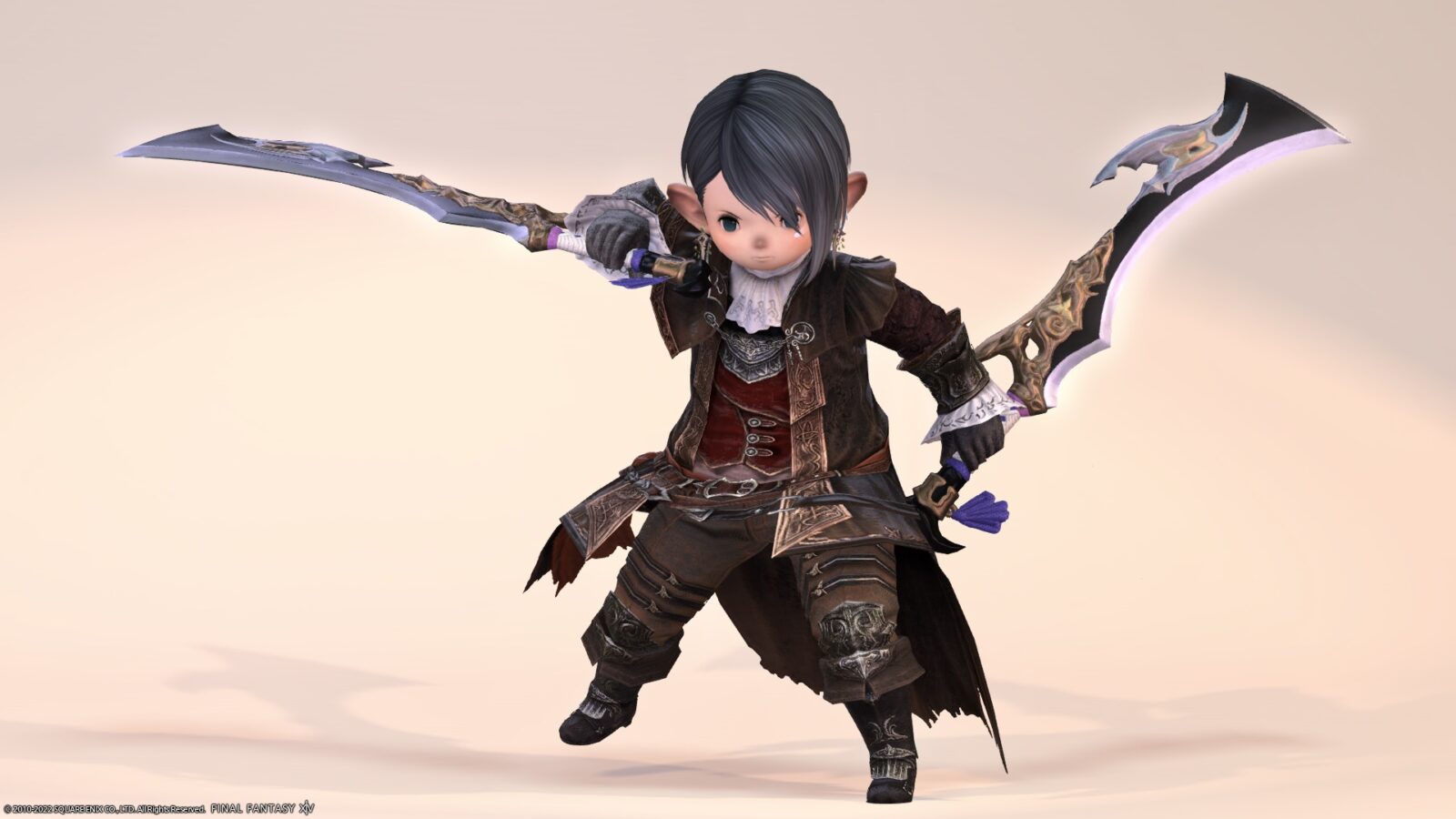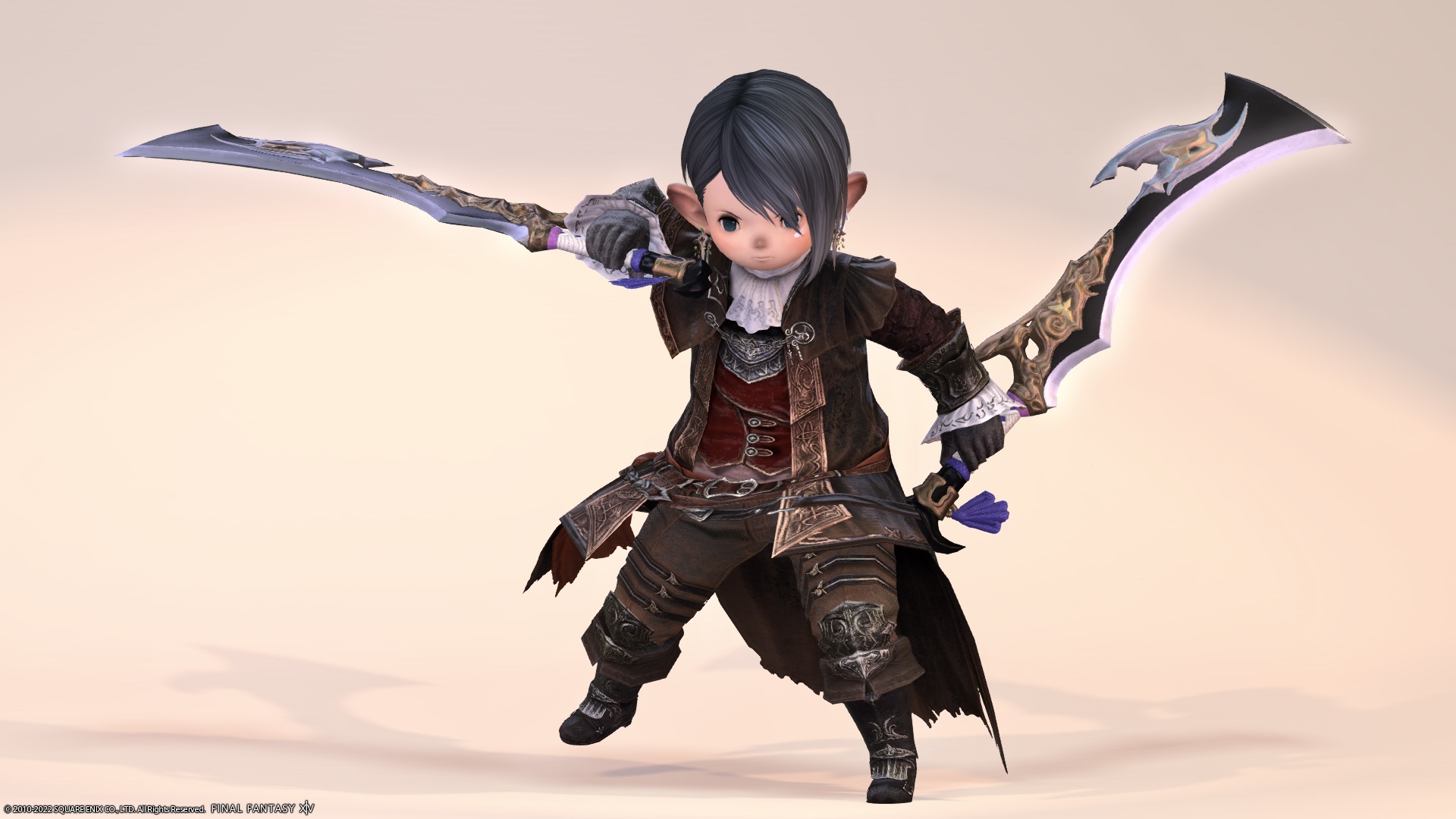 So you have to practice ninja so that you can wear it properly.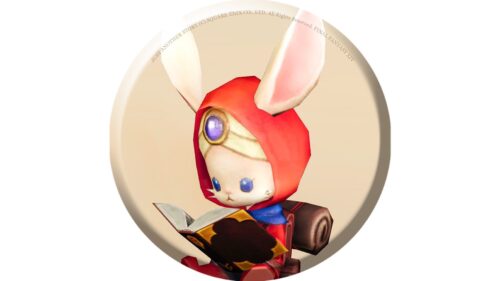 namingway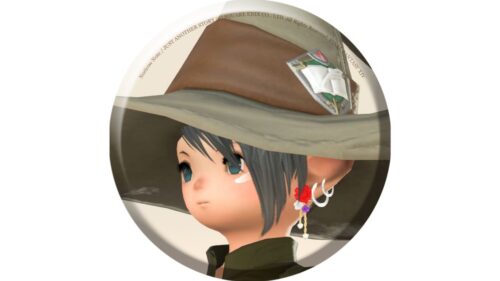 norirow
Video recording
So, it was a record of the very fashionable ninja equipment "Cryptlurker of Scouting" series.