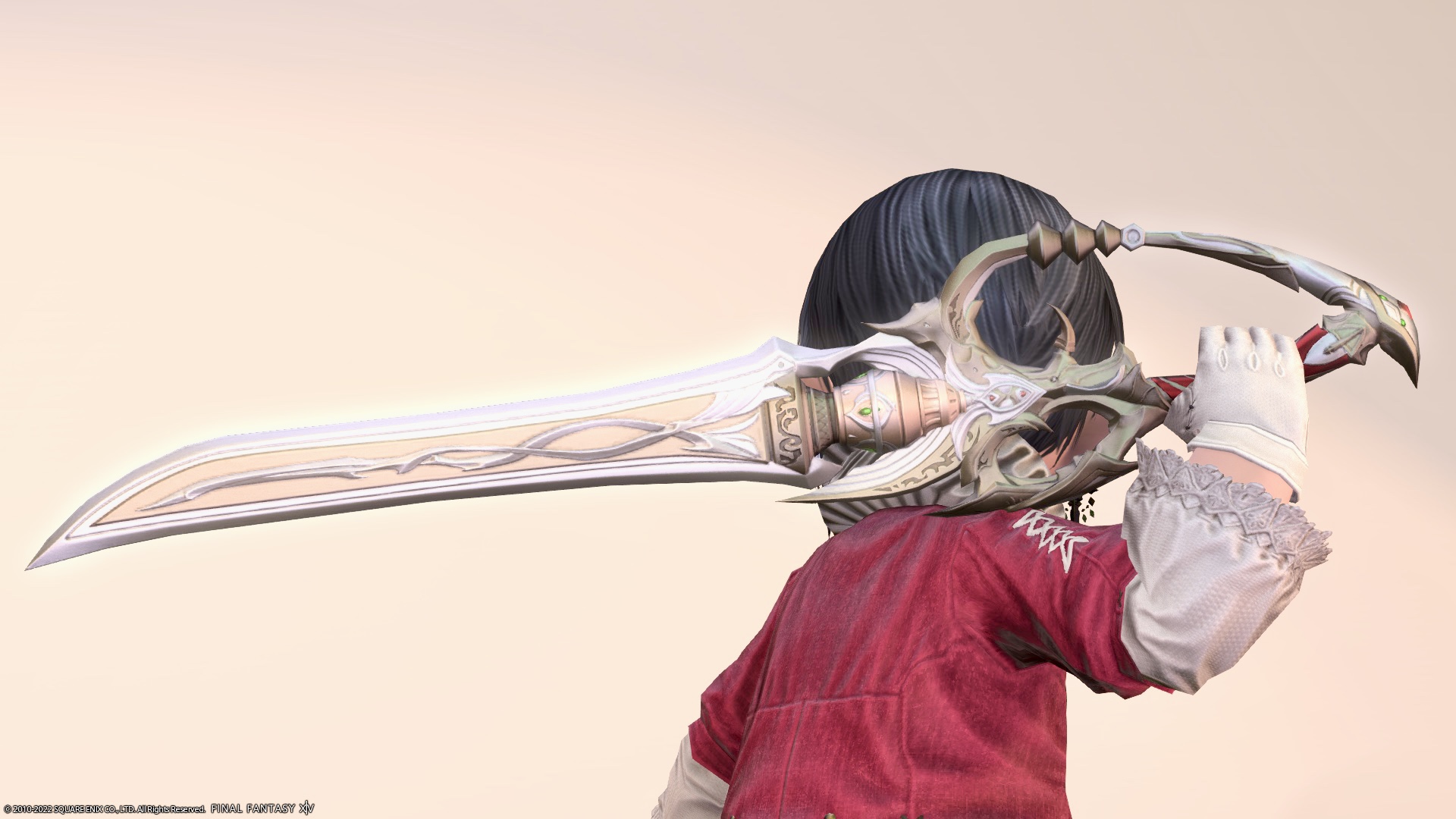 This is a record of the Gunblade "Manatrigger of the Forgiven" available at Mt. Gulg.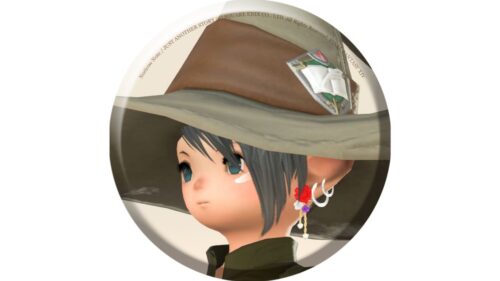 norirow
Oh, it's a Gunblade with a very sacred image.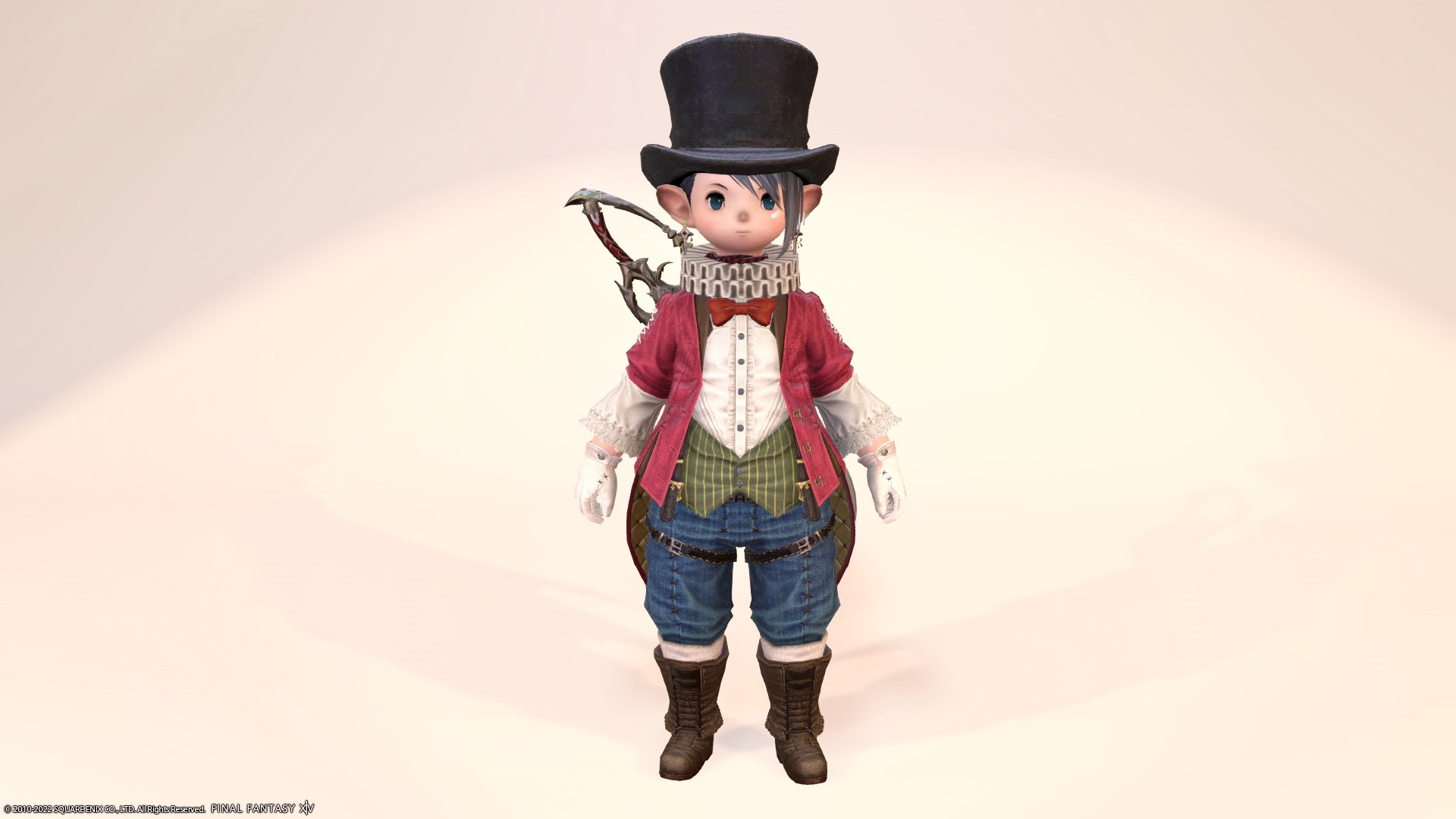 It 's a big knife, is n't it?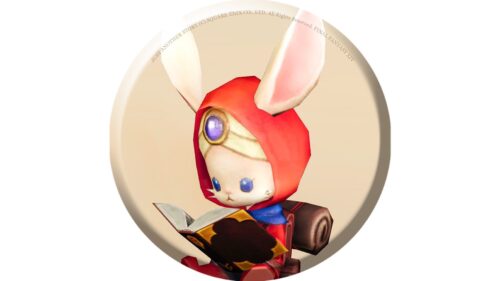 namingway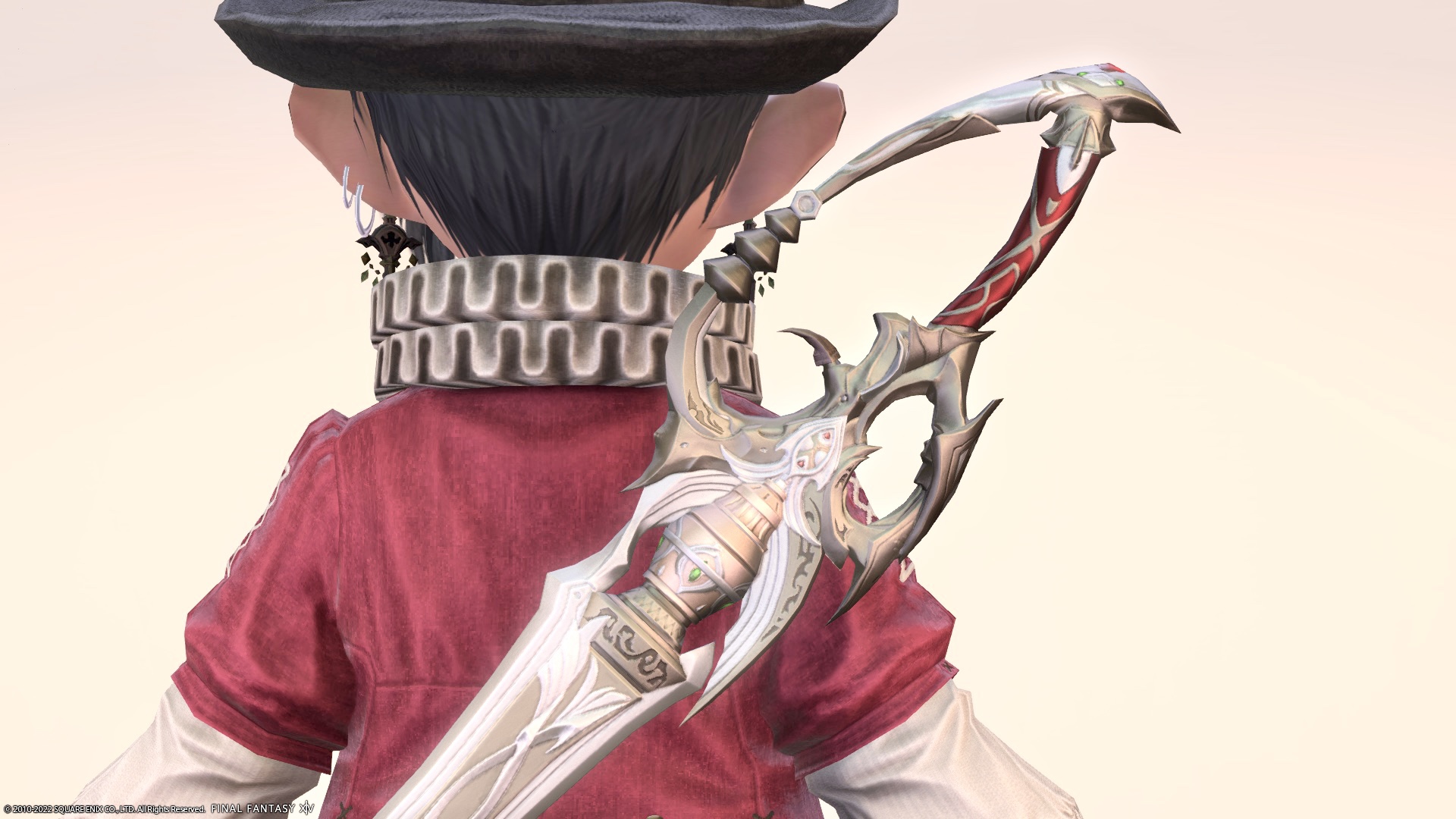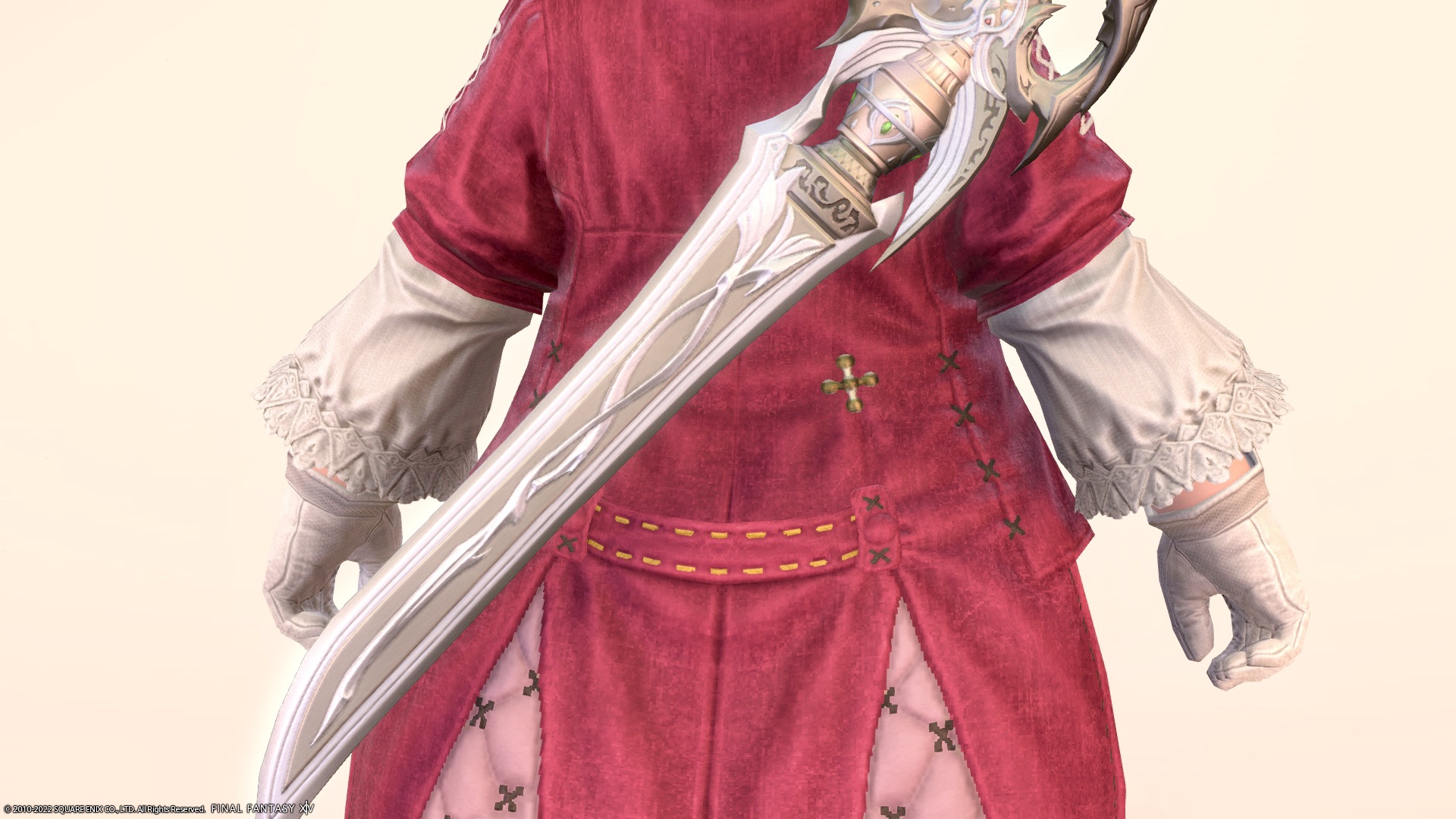 The Gunblade has a noble atmosphere with gold and silver, and the red color of the handle is a very nice color.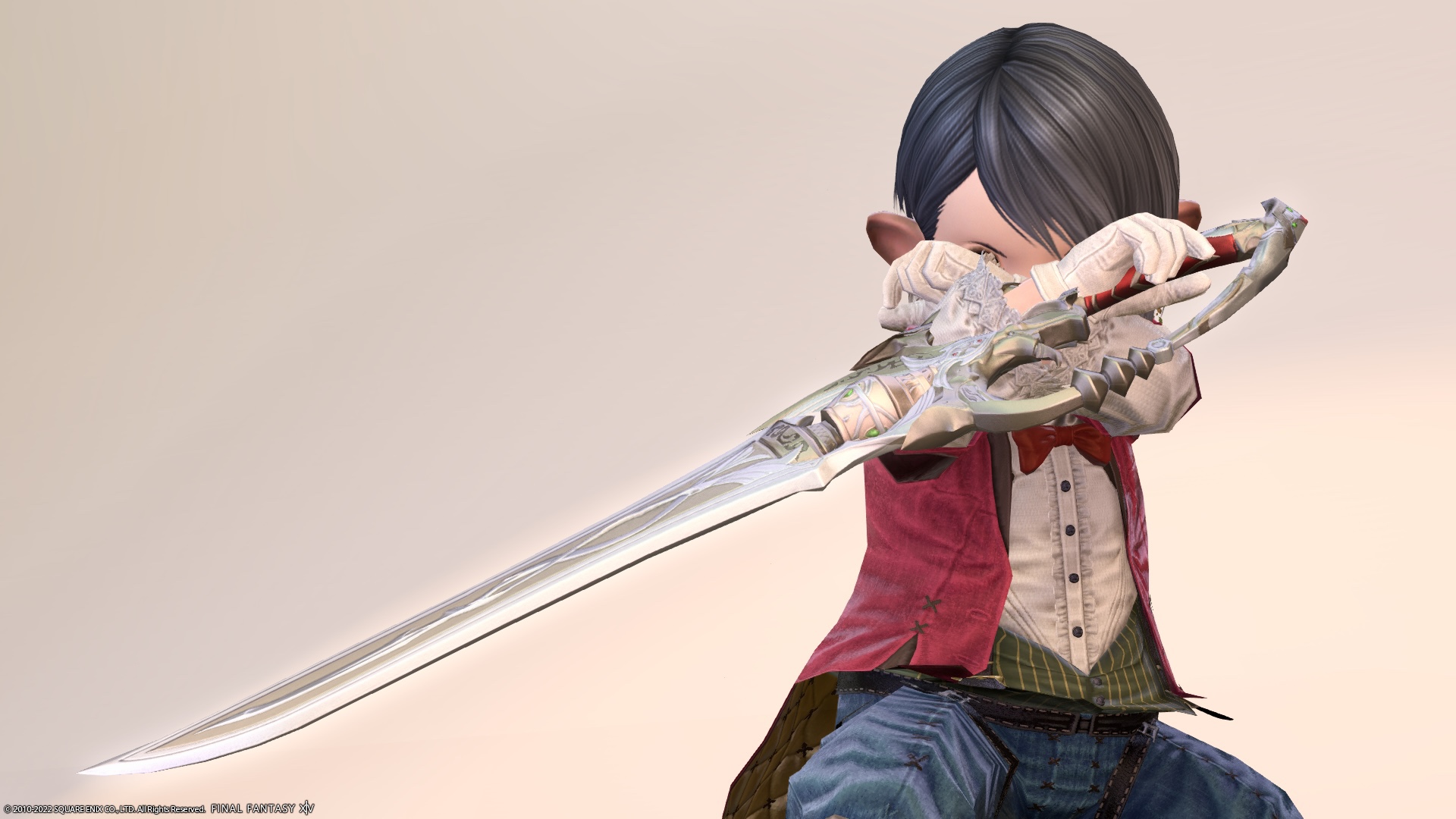 There is also a trigger properly.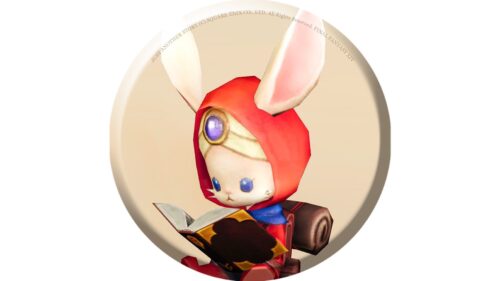 namingway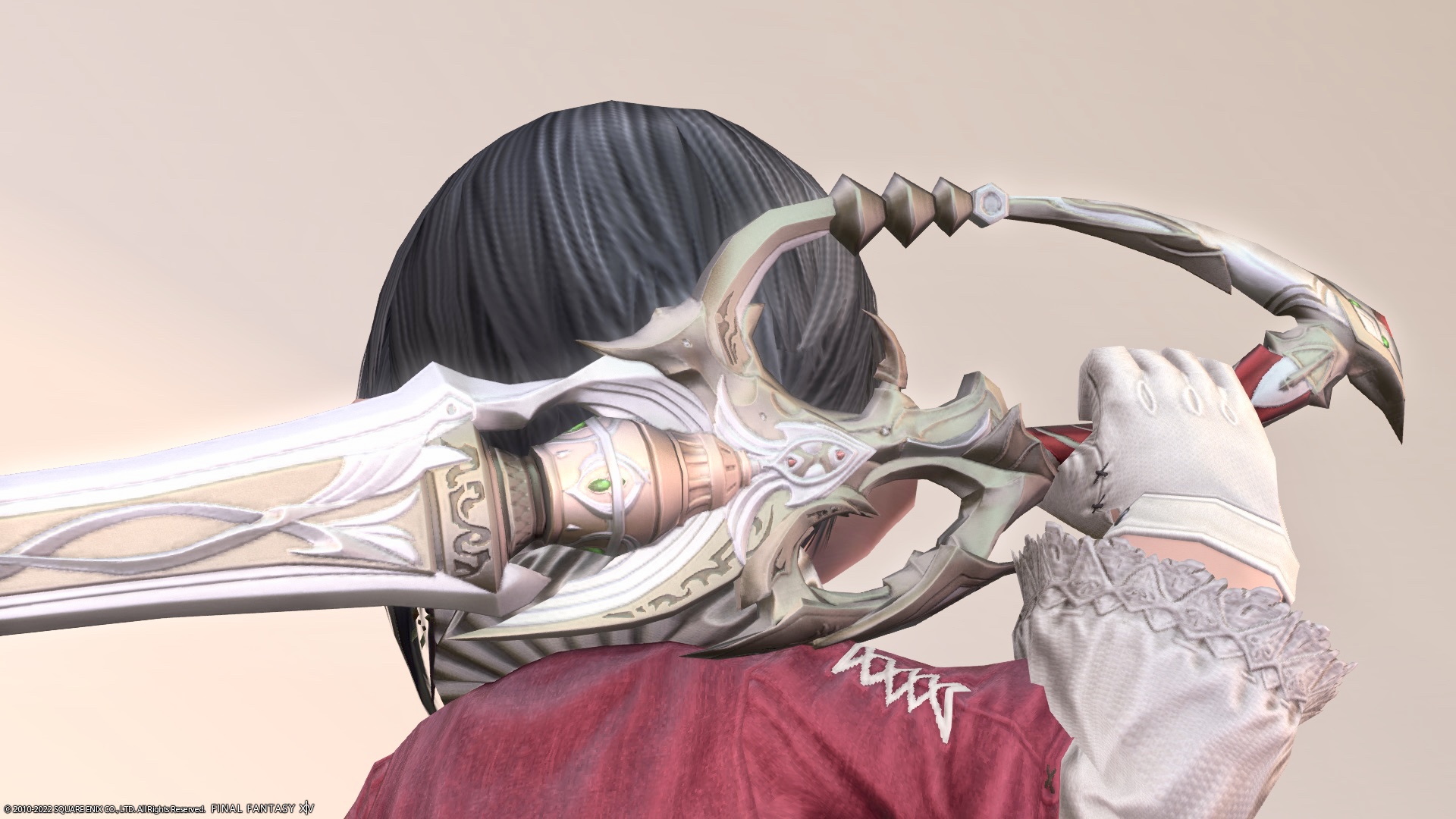 The blade is like a decorative item.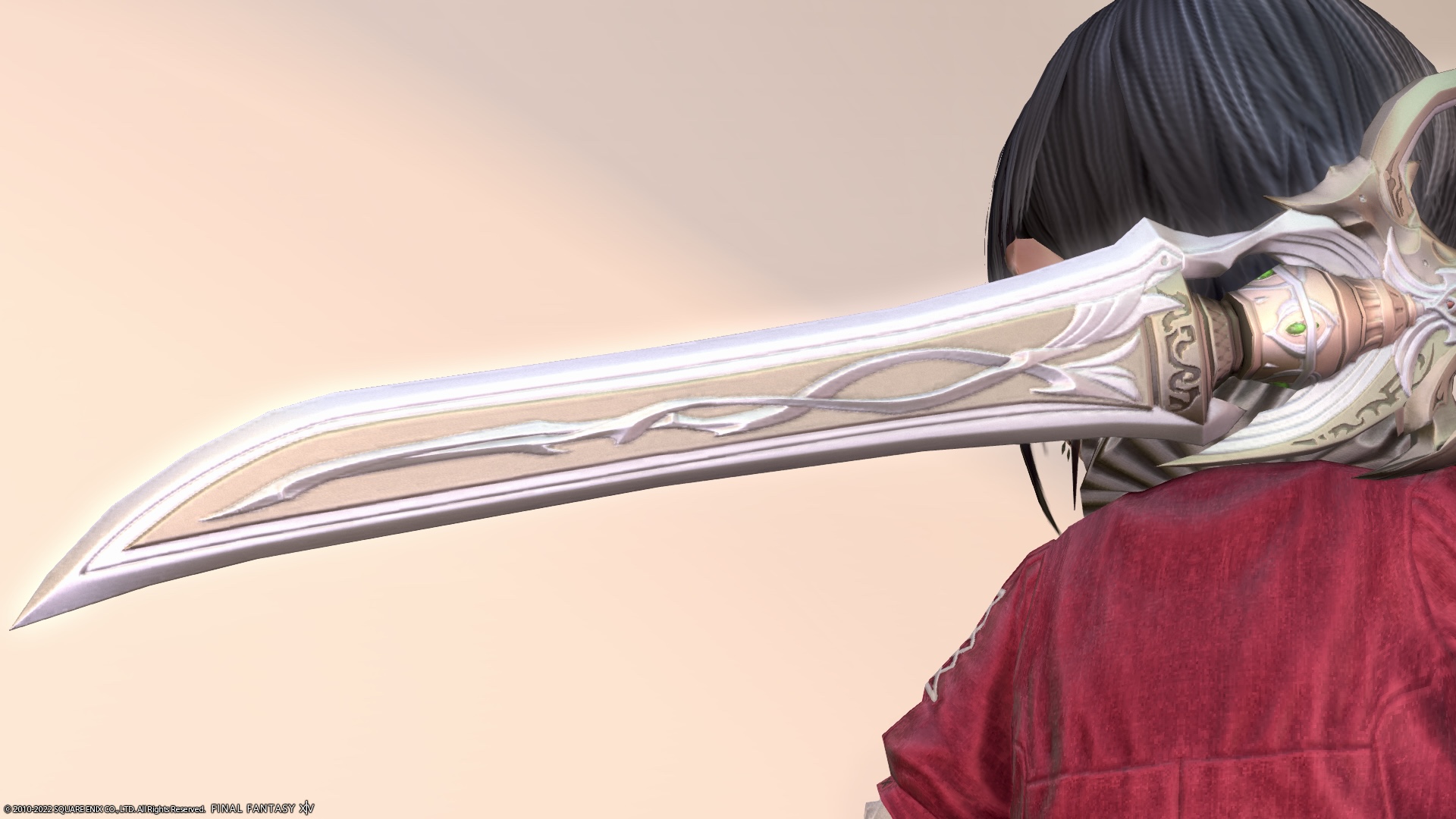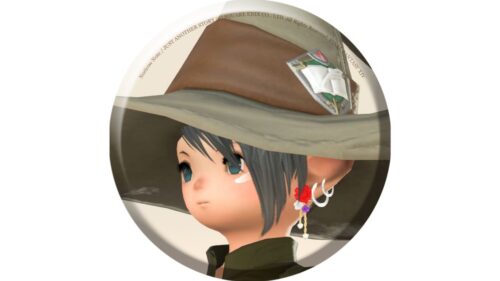 norirow
It's also cool to have a revolver-like cylinder.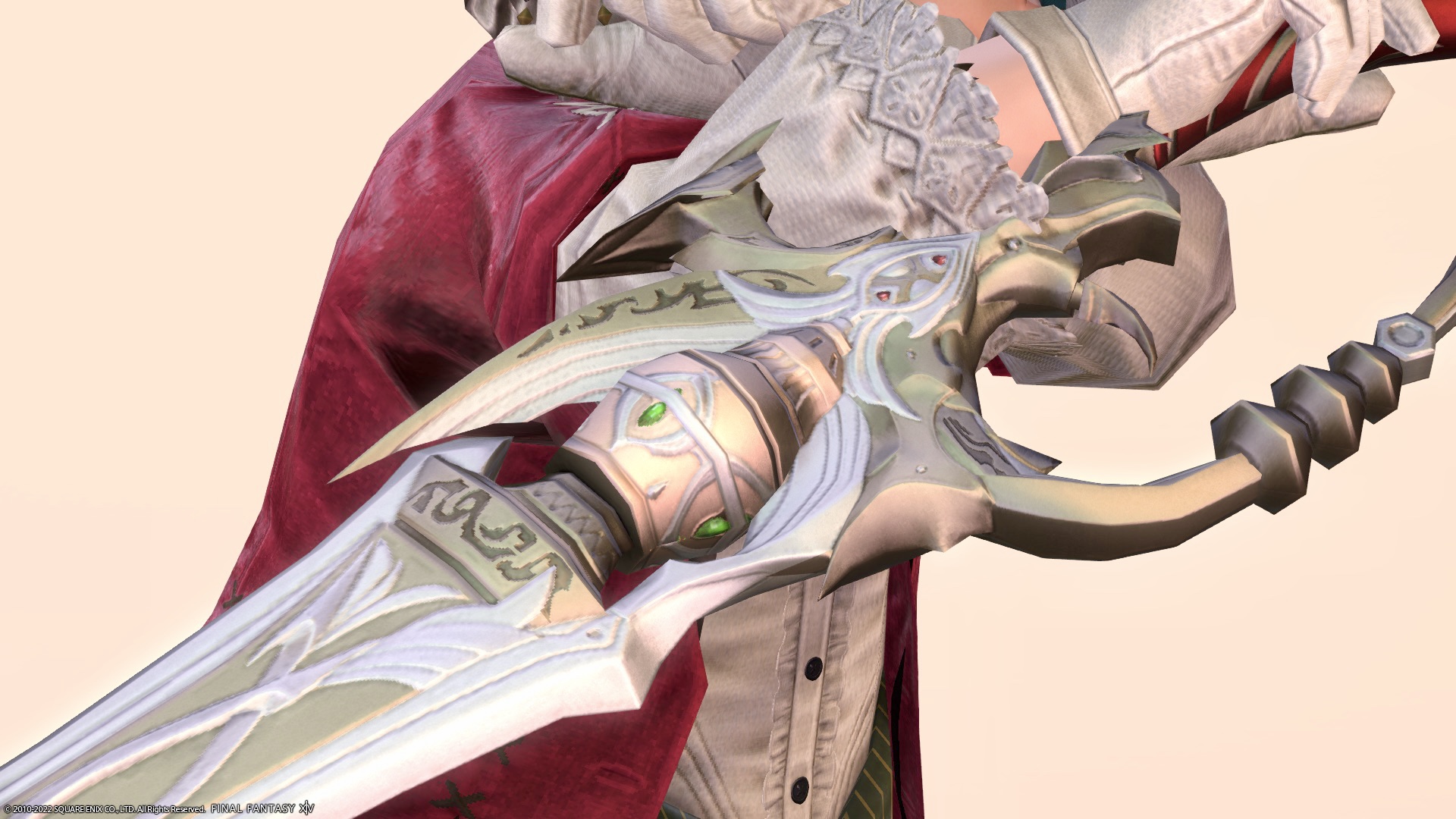 Red and green jewels are set in the tip of the handle, which is a little cute.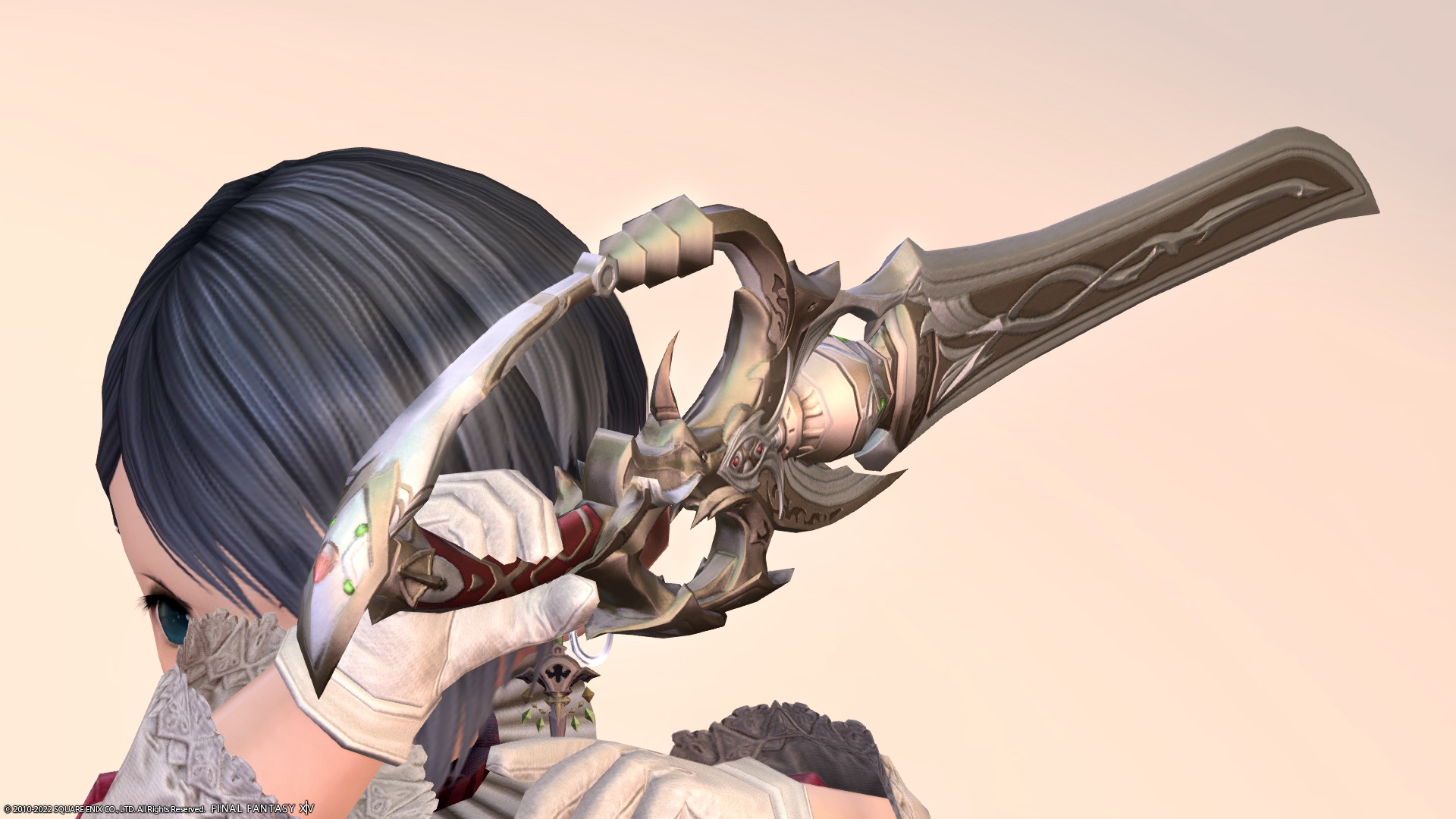 It's not too big, not too small, and it's a good balance.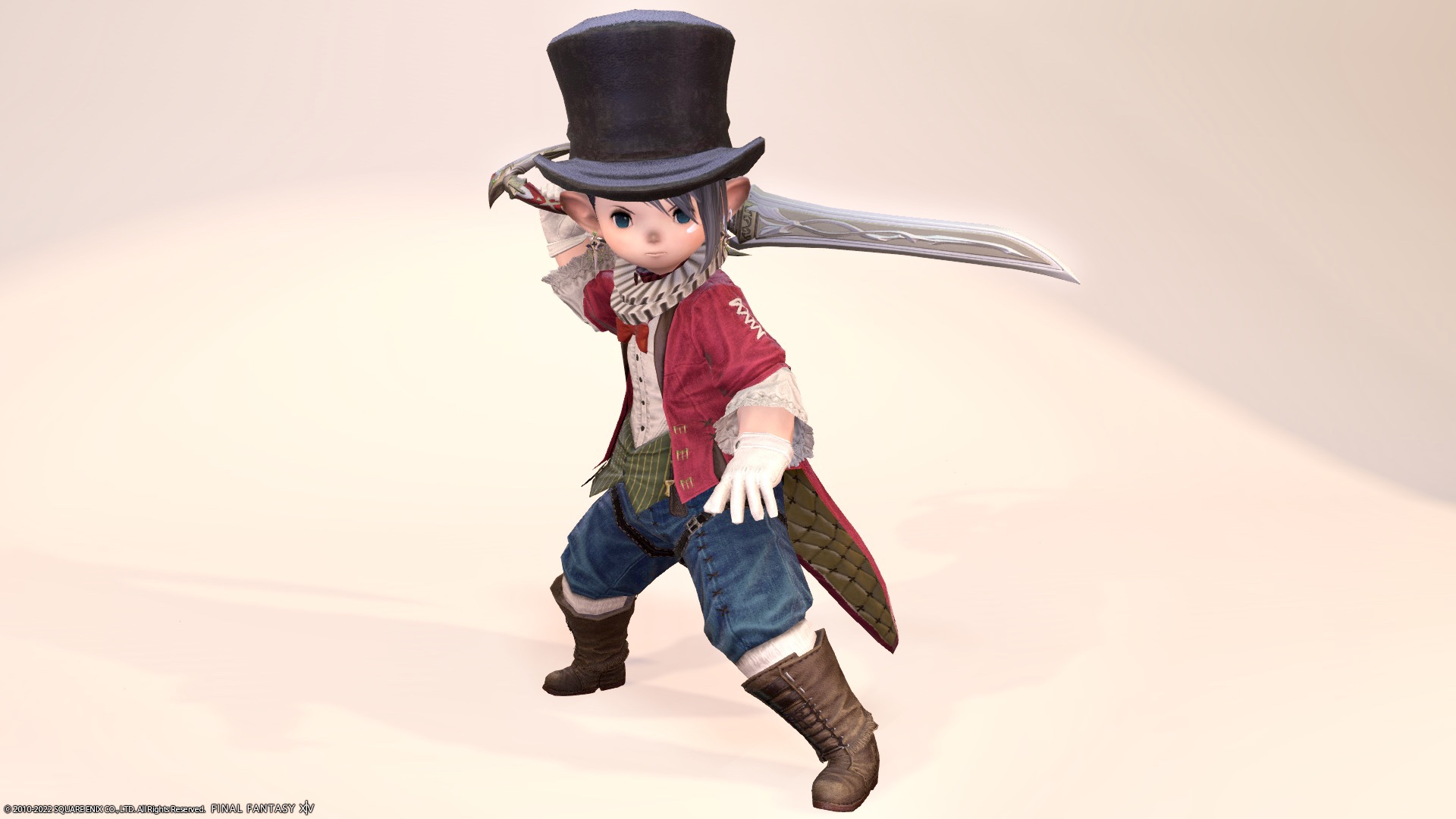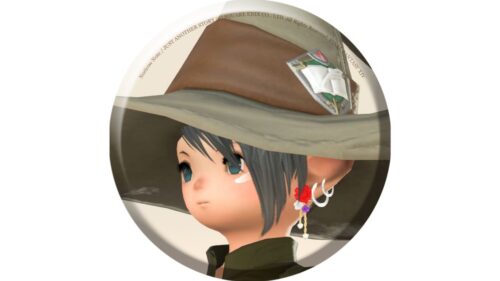 norirow
The more you look, the more beautiful the design is.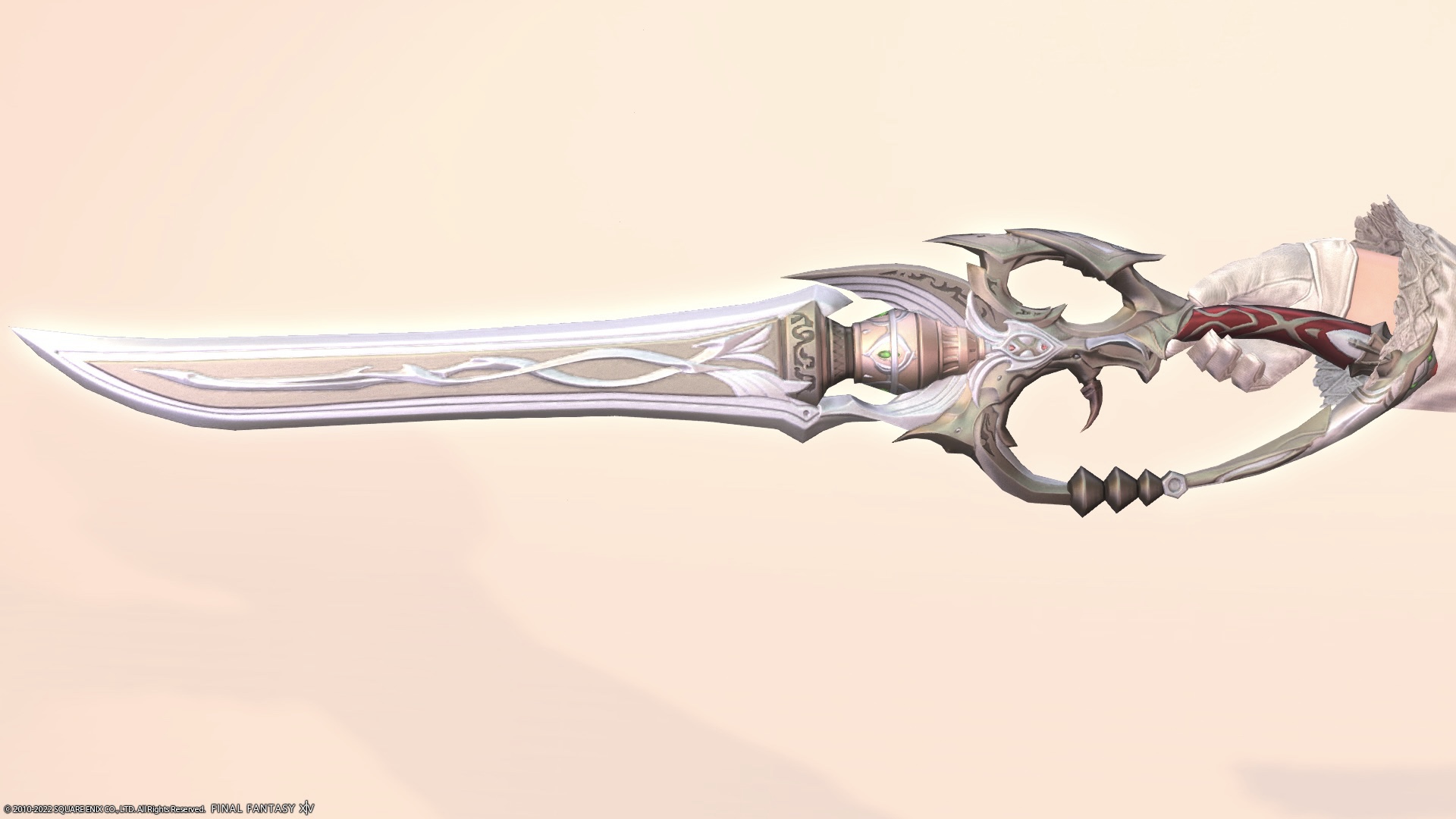 It's an elegant design that seems to be surprisingly easy to match with various coordination.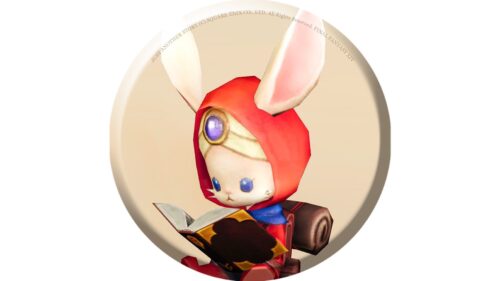 namingway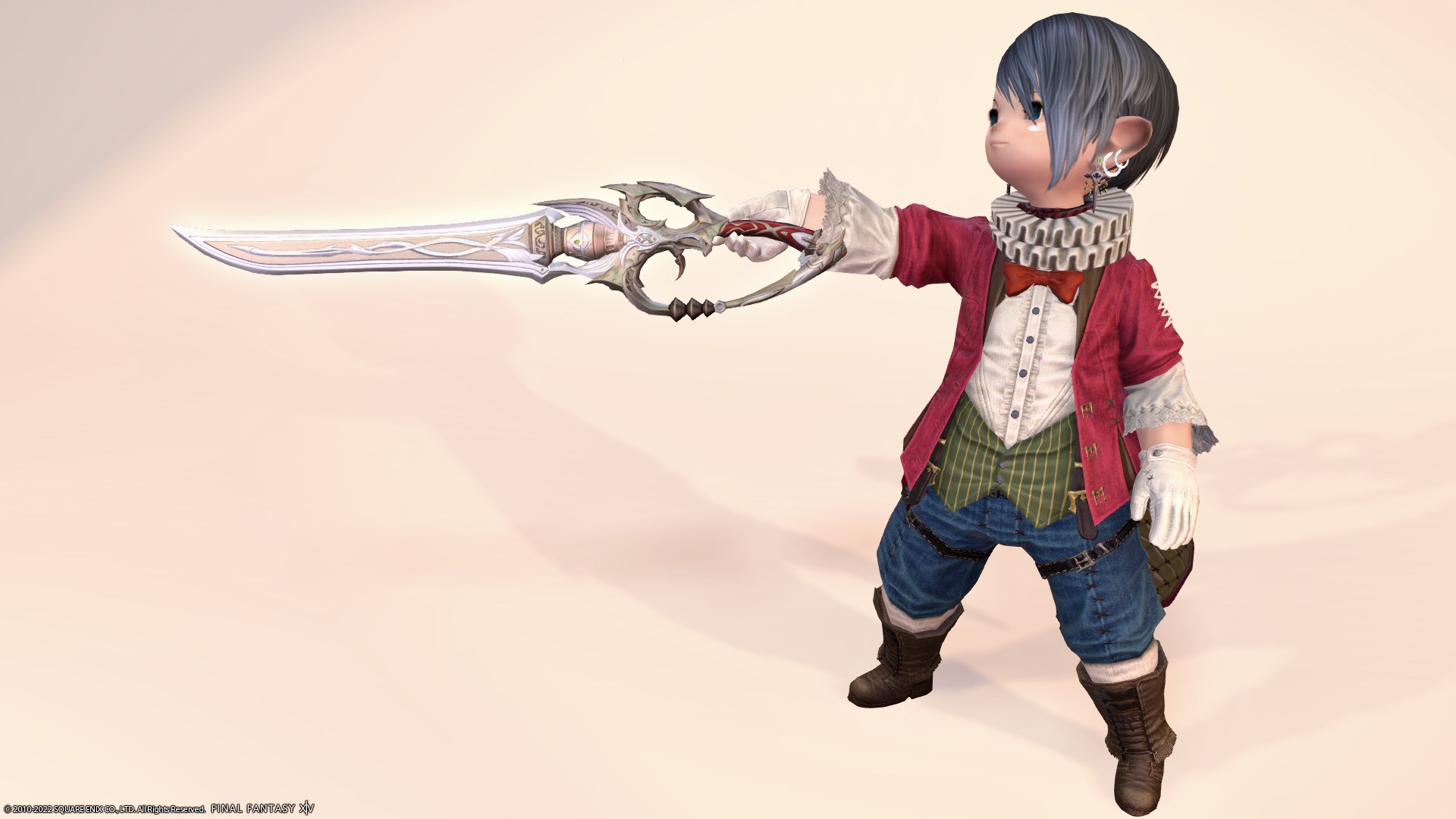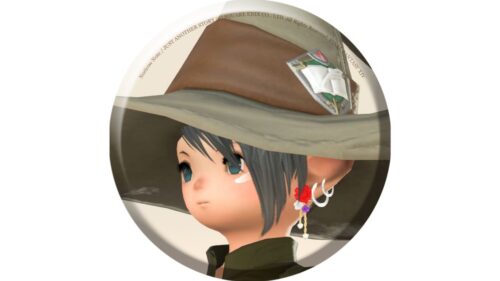 norirow
Yeah, it seems to be especially easy to match with beautiful coordination.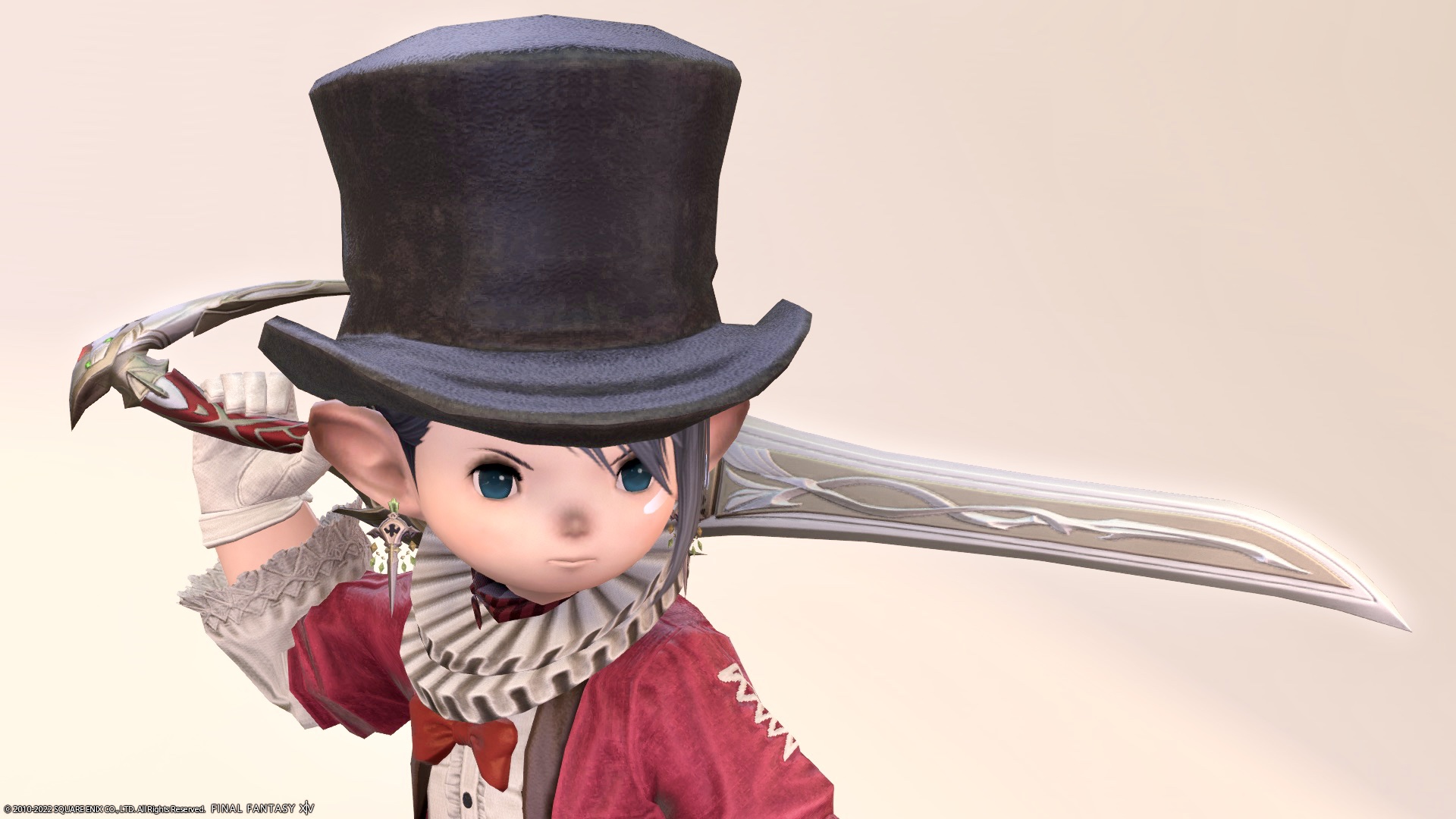 Is the clown costume a beautiful coordination for you?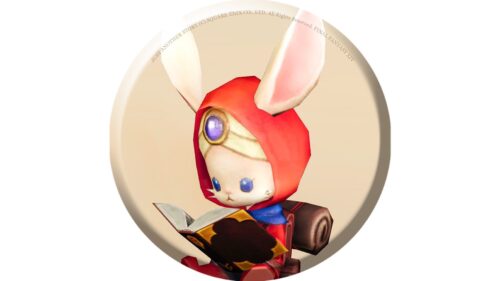 namingway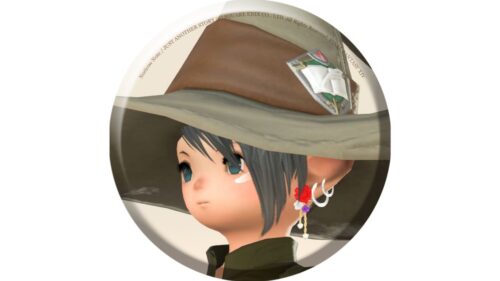 norirow
Uh, yeah … Doesn't it feel elegant and cute? 💦
Video recording
Well, I think it suits Norirow-san, though.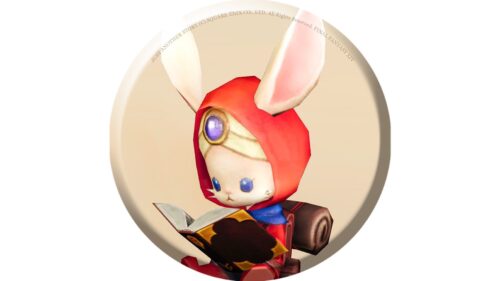 namingway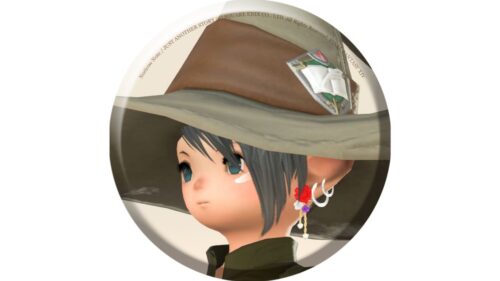 norirow
It's unusual for you to compliment meヽ(;▽;)ノwow
So, it was a record of the Gunbreaker weapon "Manatrigger of the Forgiven" of Mt. Gulg.
Related records