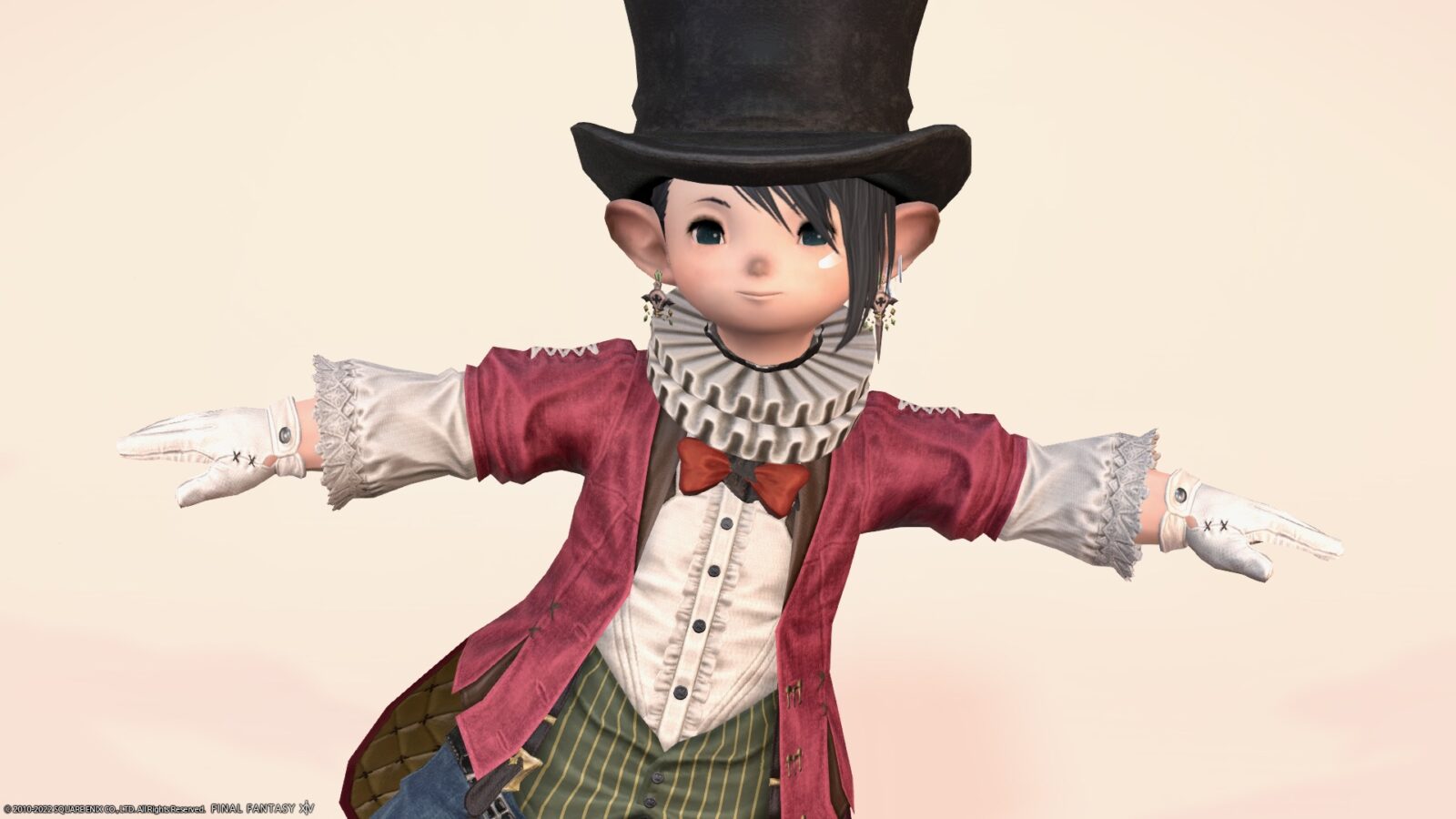 This is a record of the costume "Clown" series that was obtained at All Saints' Wake 2022 (January) event.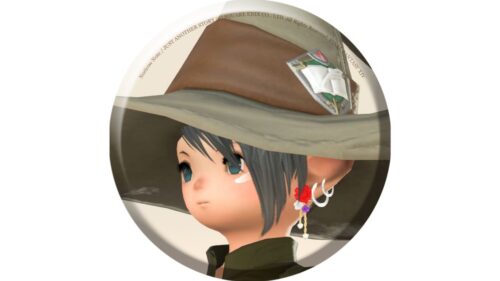 norirow
Wow! This is a super cute costume! I wanted something like this ♪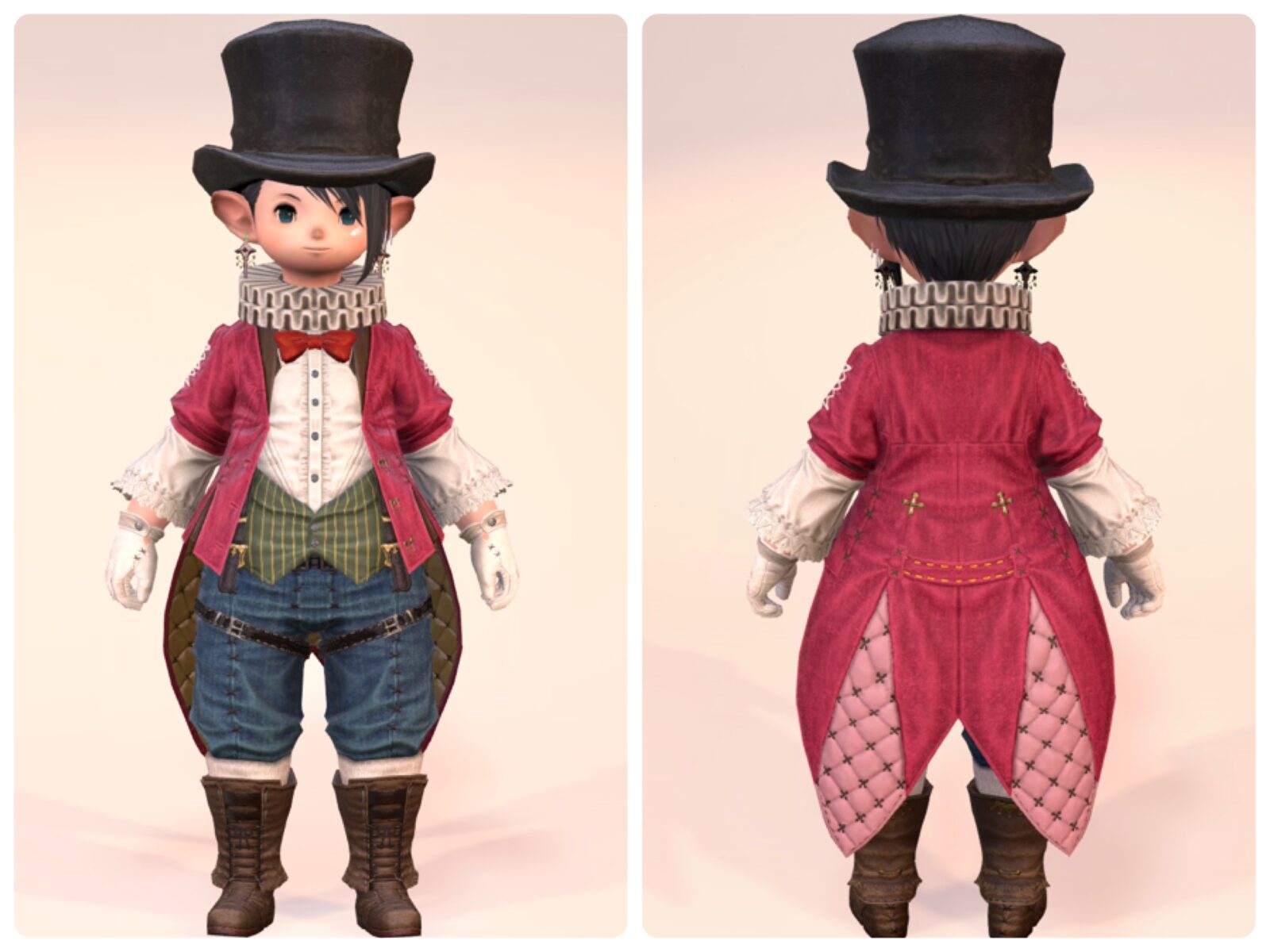 Norirow-san, you look good on you! (Nose)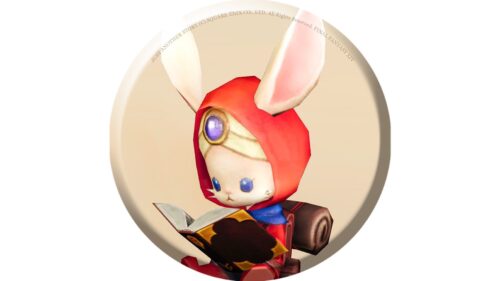 namingway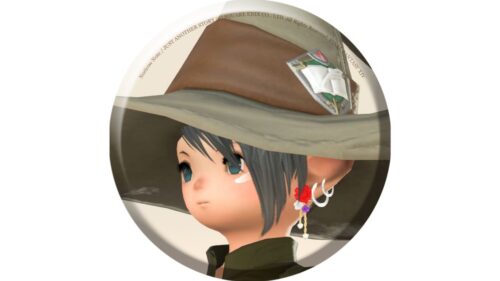 norirow
Clown series
It's a very fashionable clown costume!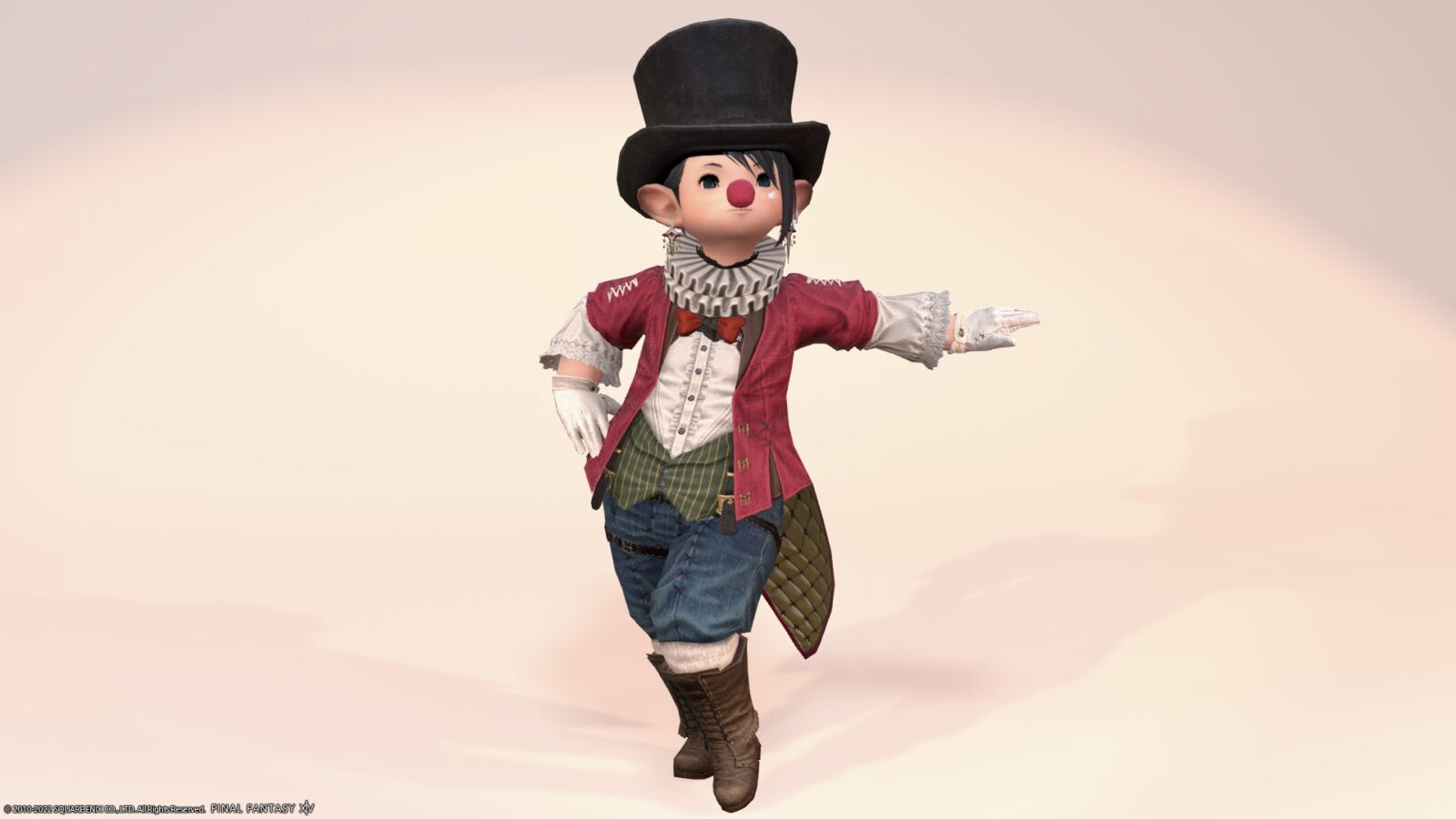 The head-equipped top hat has a red "nose".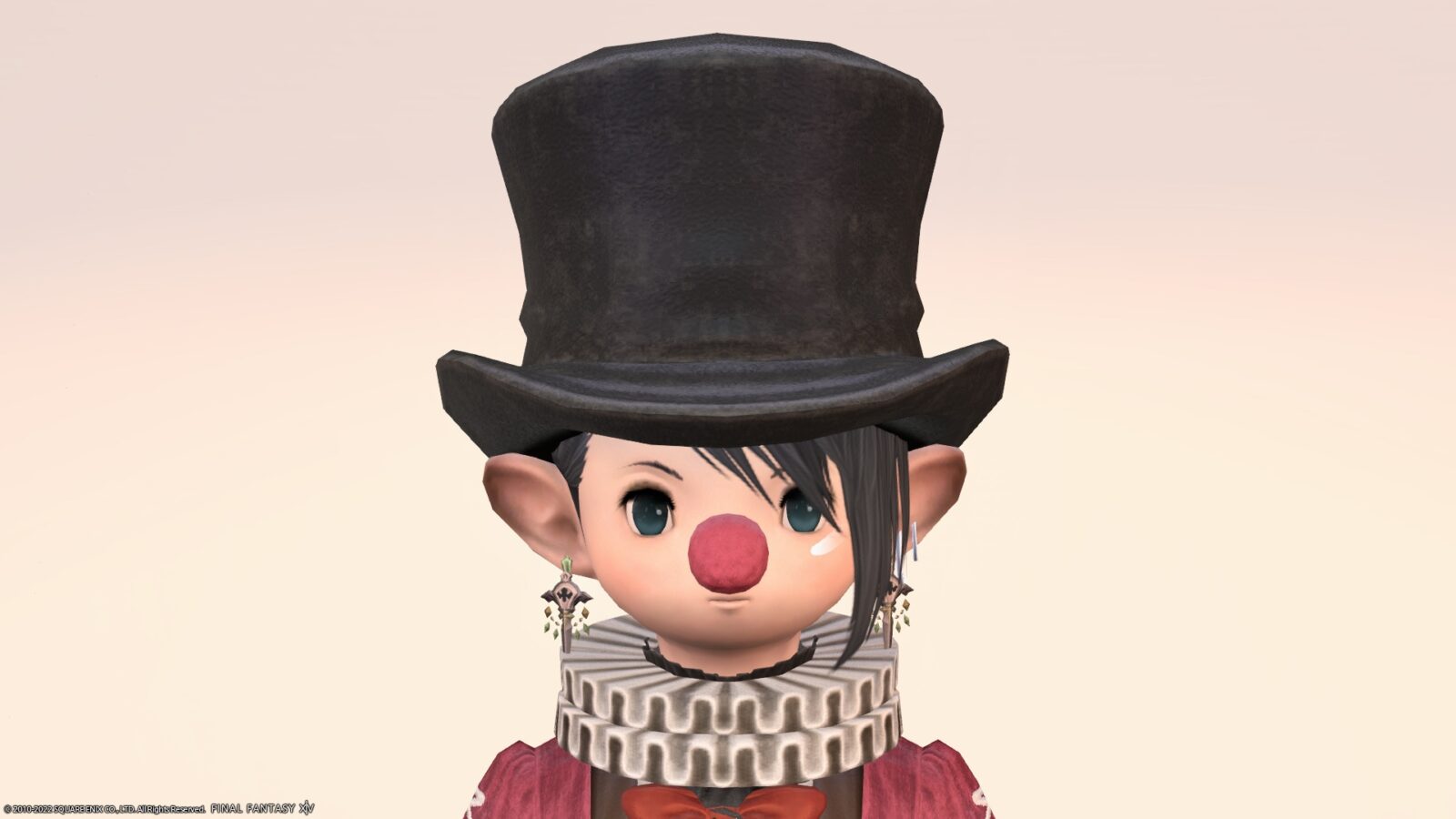 The nose is removable!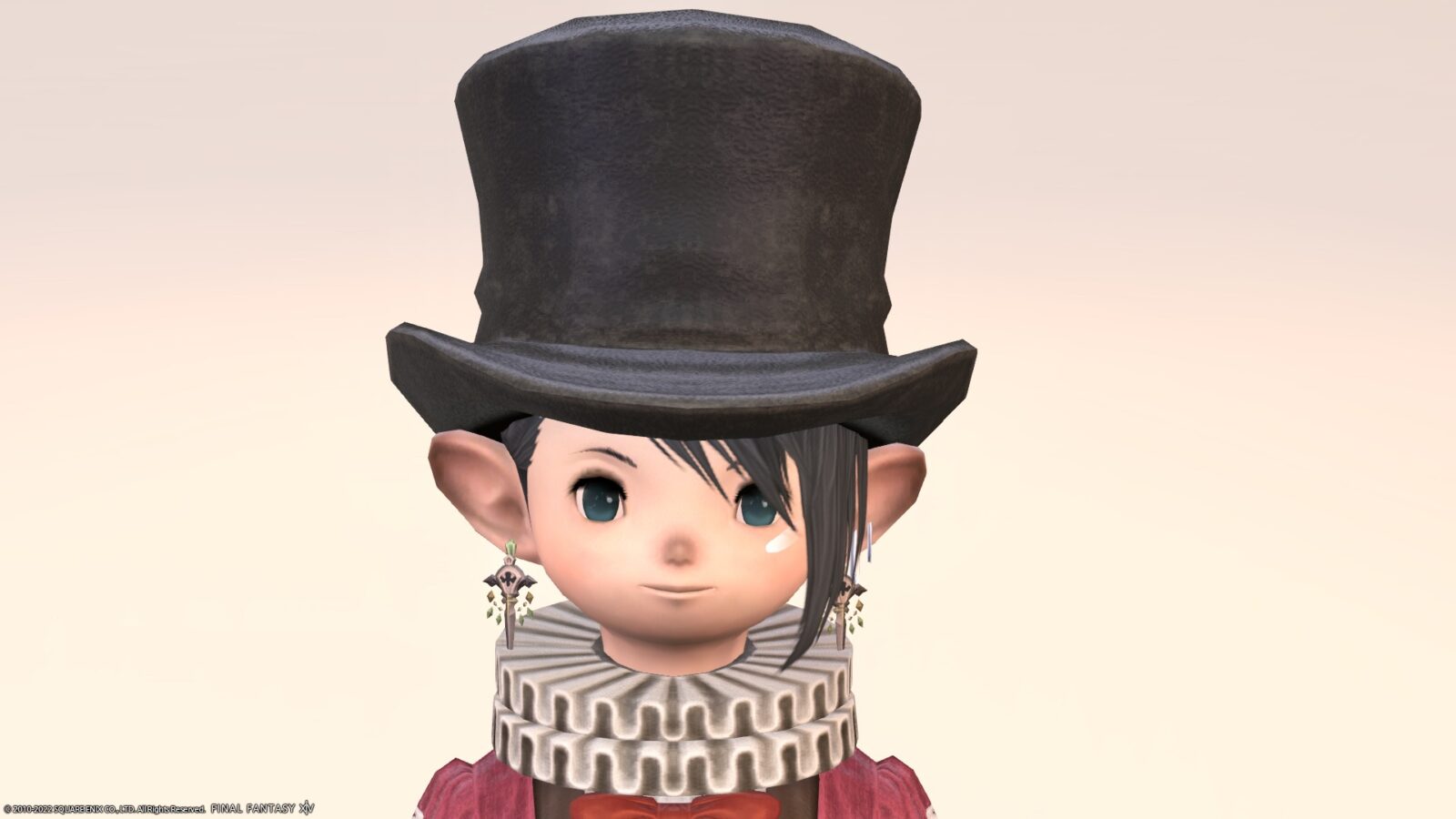 If you remove this nose, it becomes just a fashionable top hat. It seems to be easy to use!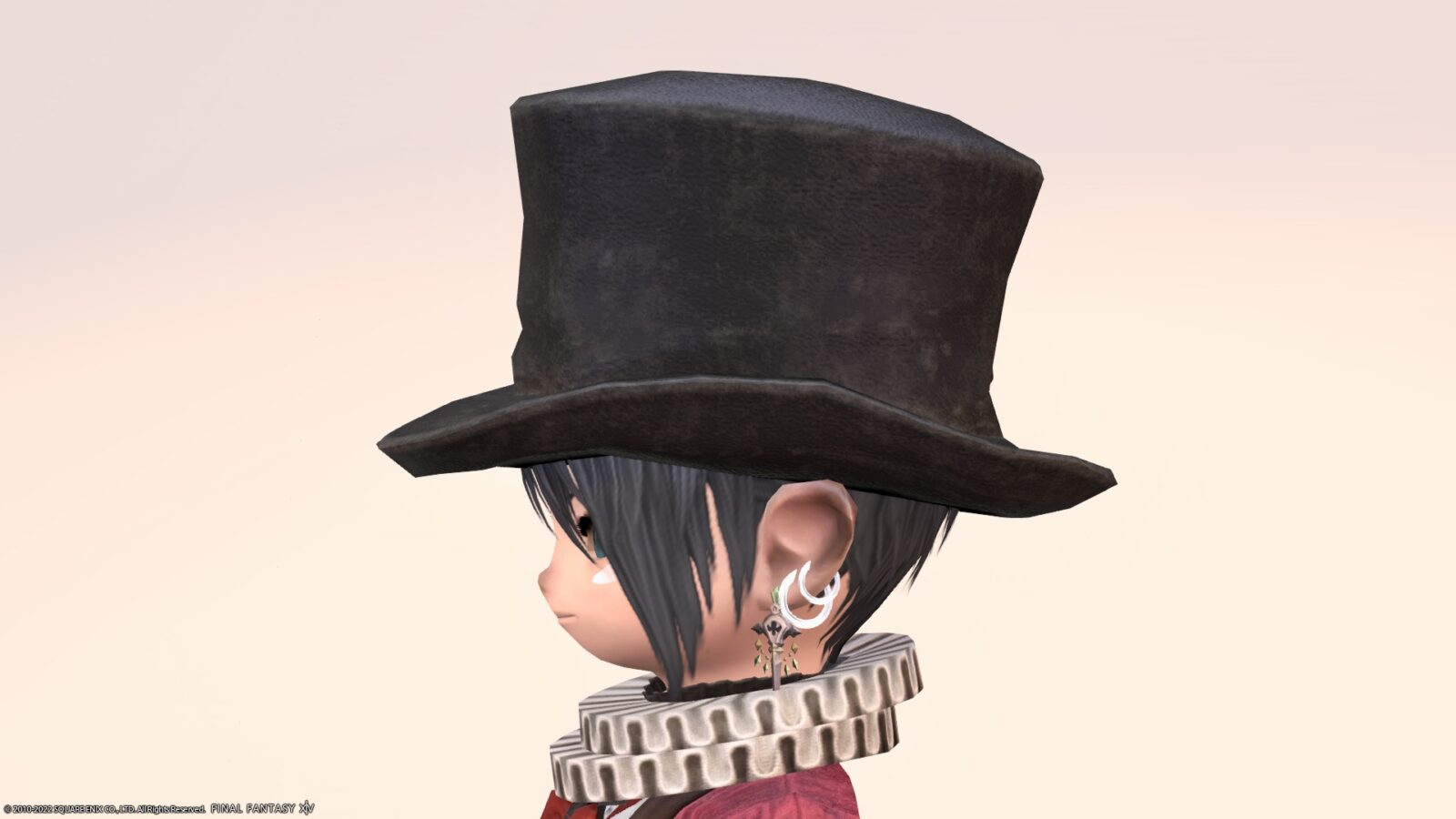 And the torso equipment has a super cute design, and the modeling around the neck is excellent ♪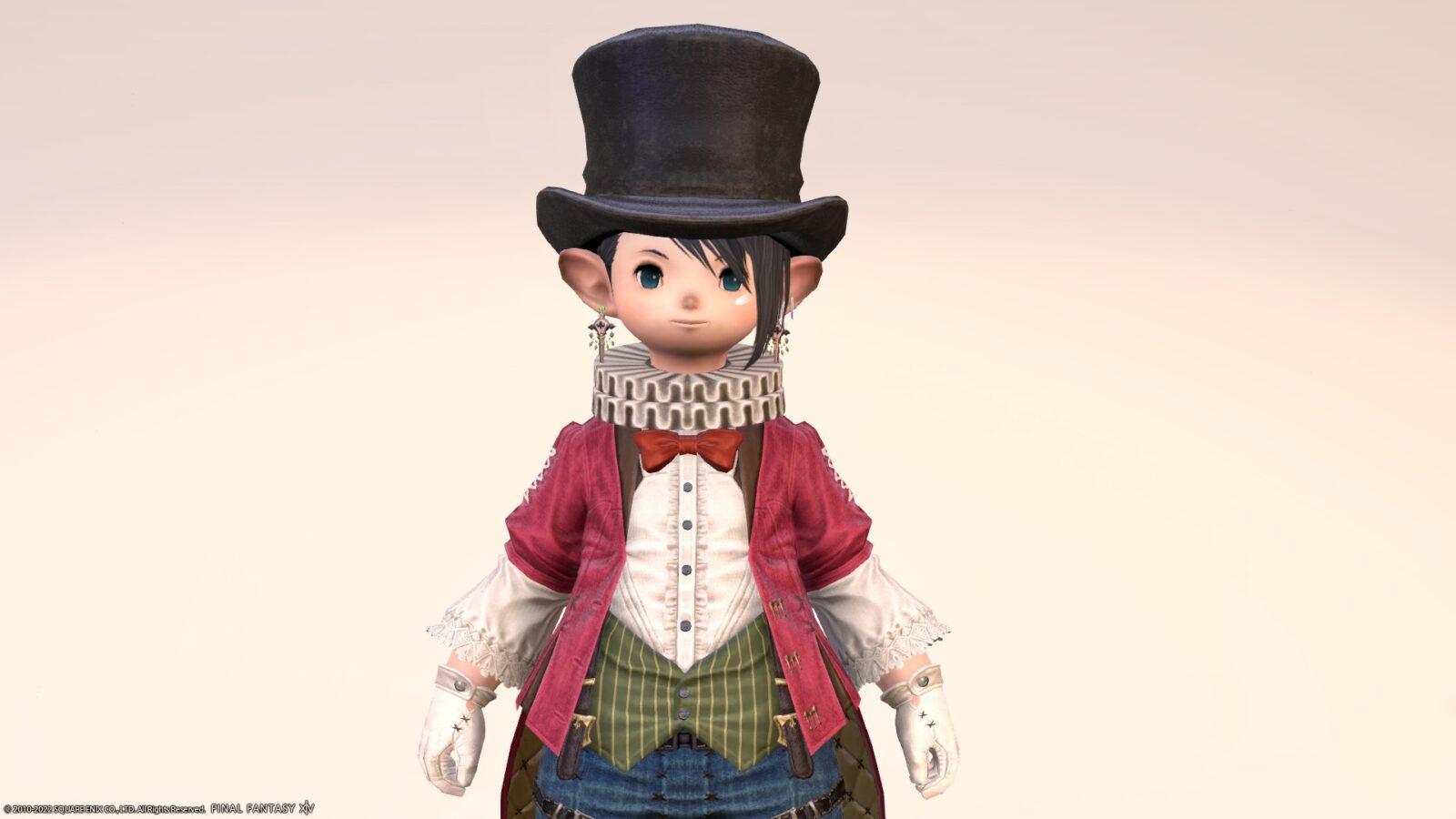 There is also a bow tie, which is cute.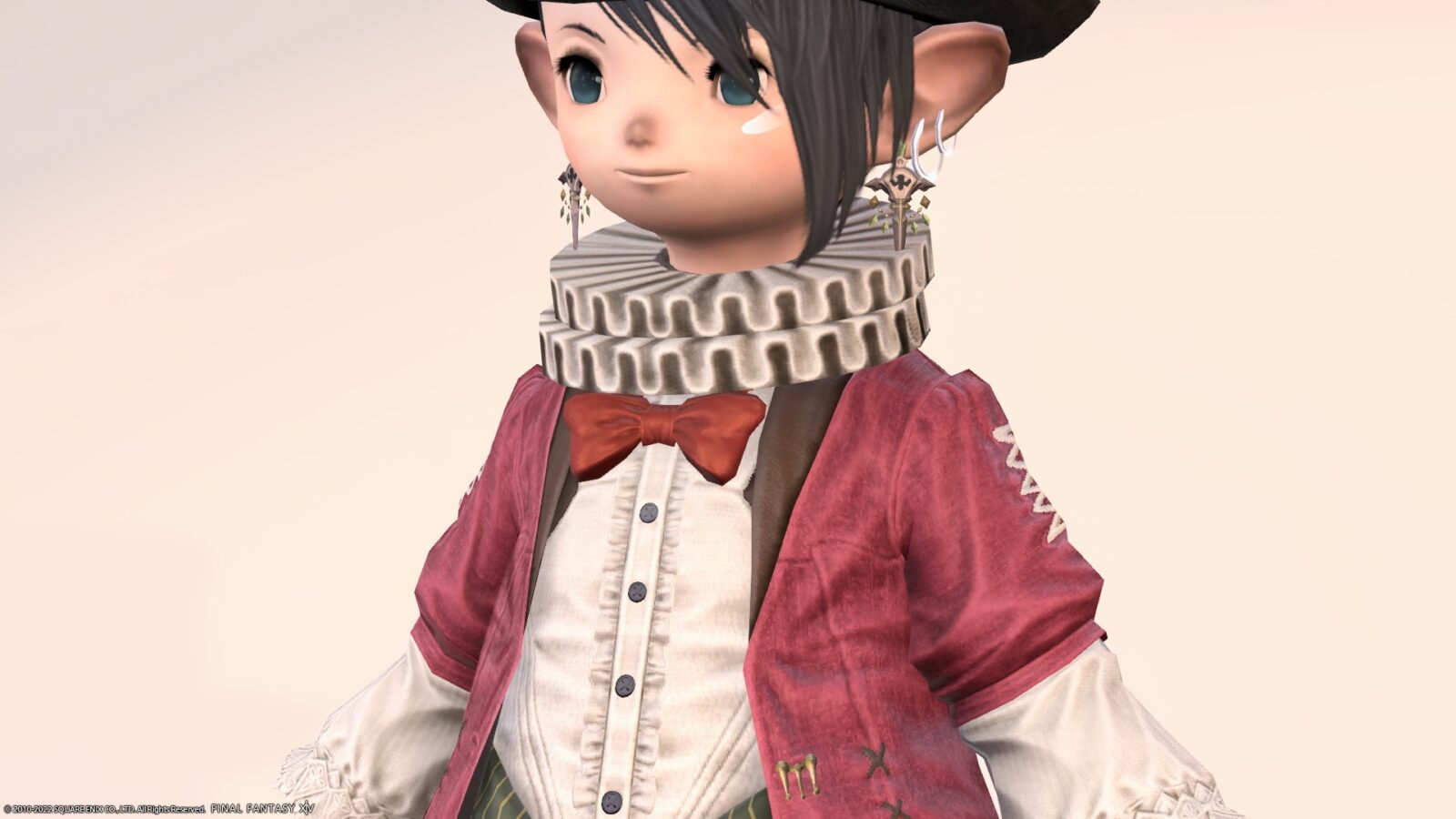 The shoulder stitching is also a nice accent.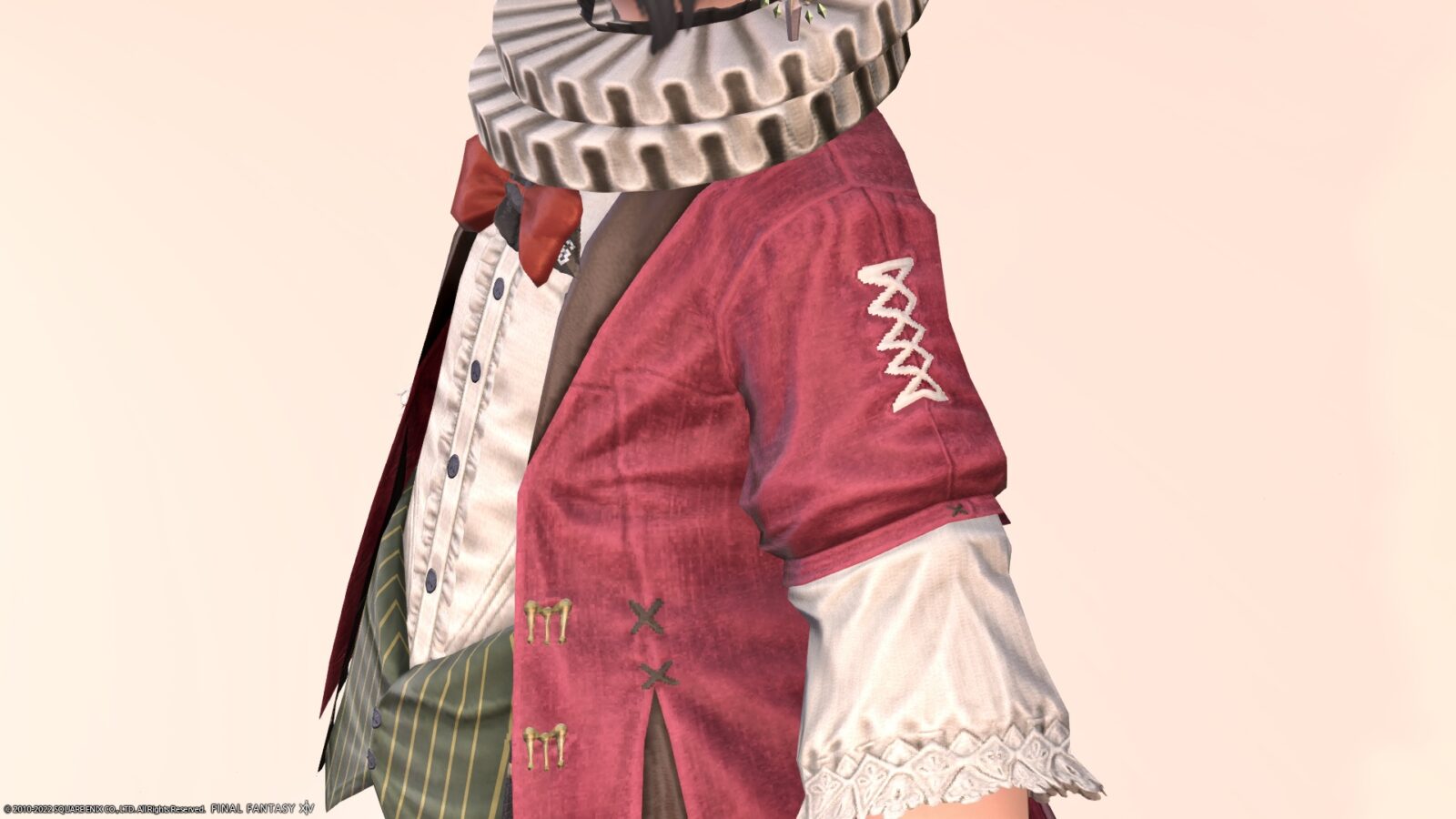 Wearing a striped vest inside, it's quite fashionable. The fluttering of the sleeves is also a cute design.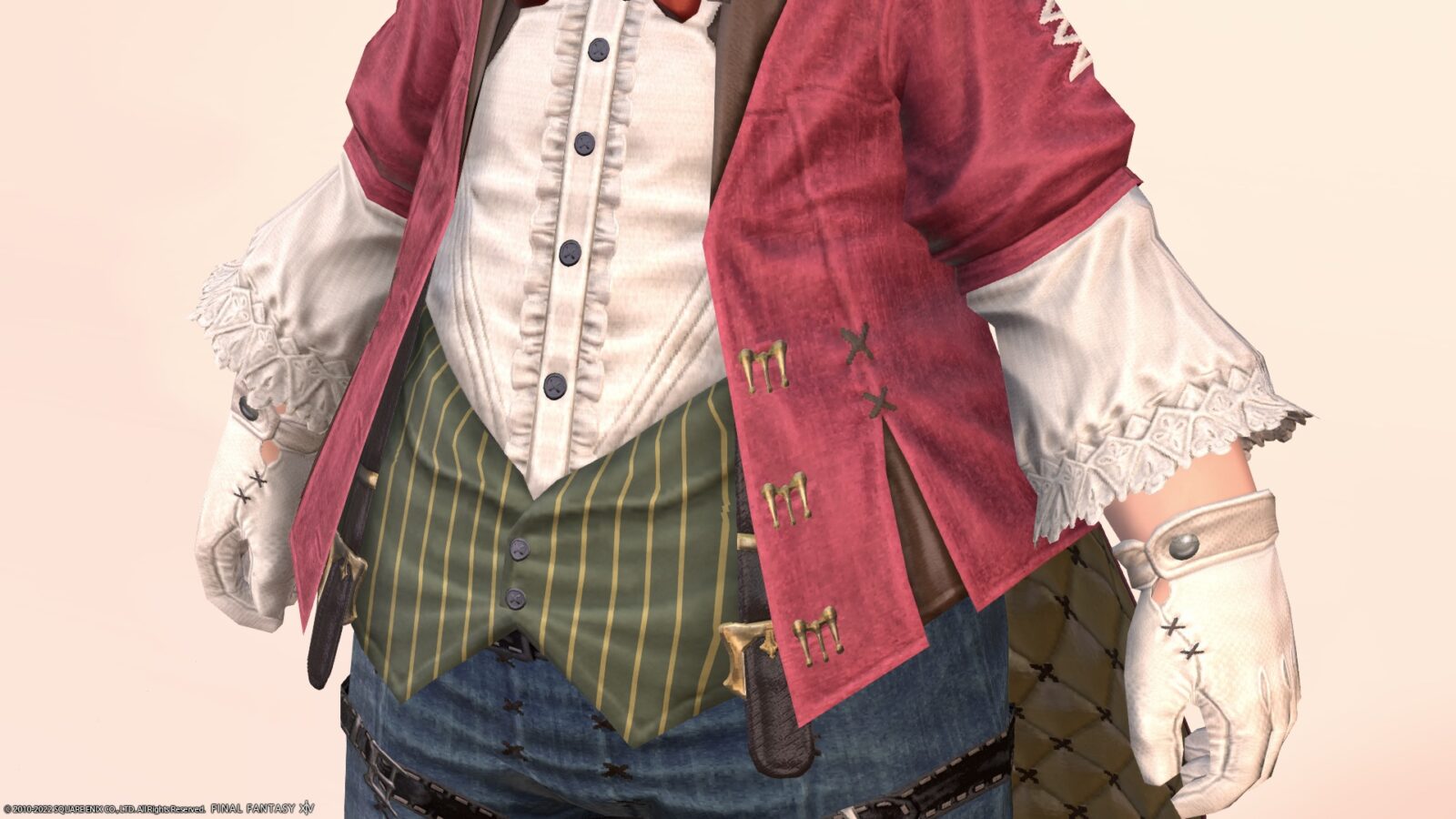 It seems easy to coordinate gloves.
The cutting of the back is also excellent!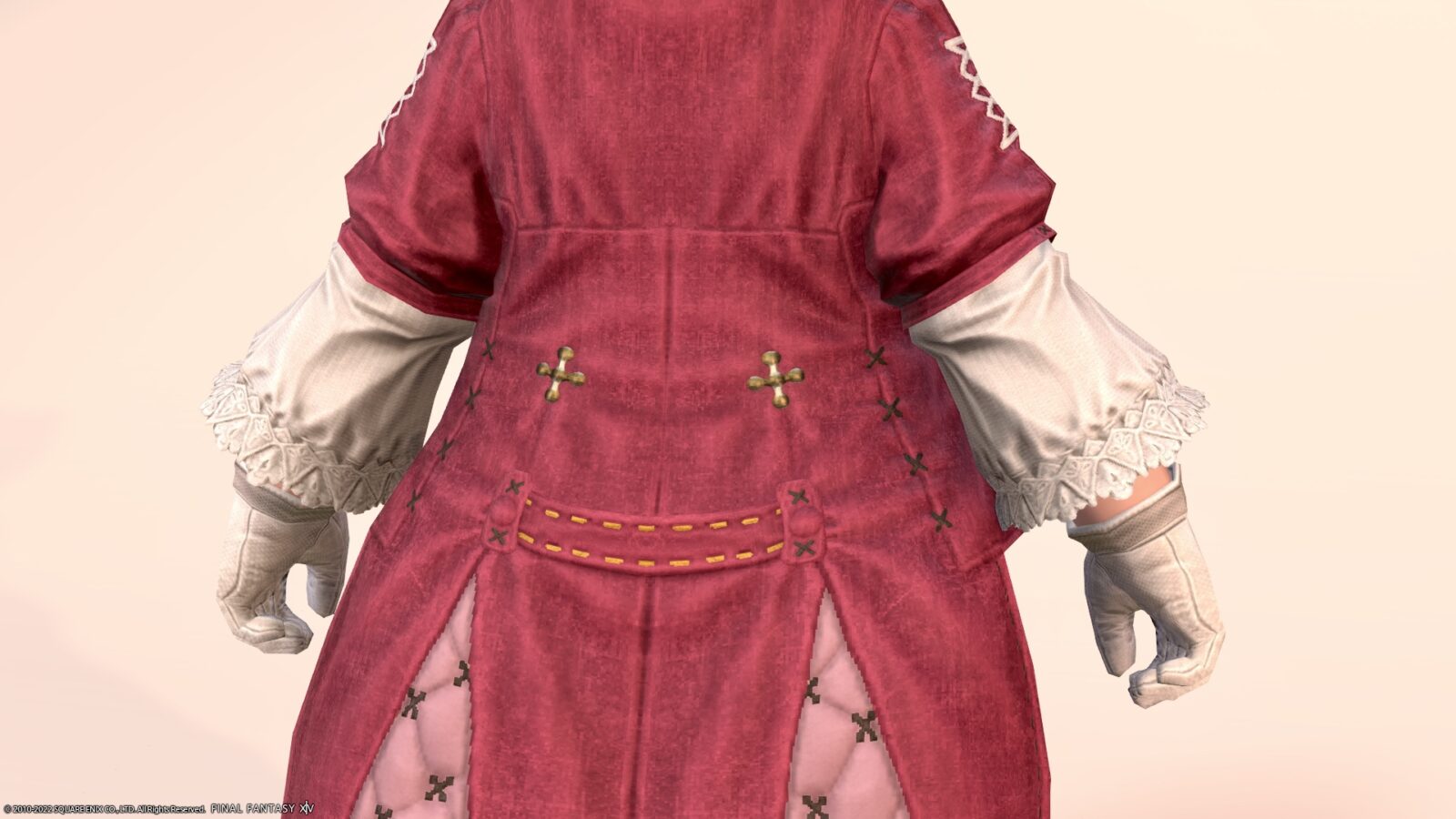 And above all, the cut-back of the hem part of the tuxedo style is very characteristic. A fluffy quilt is prepared.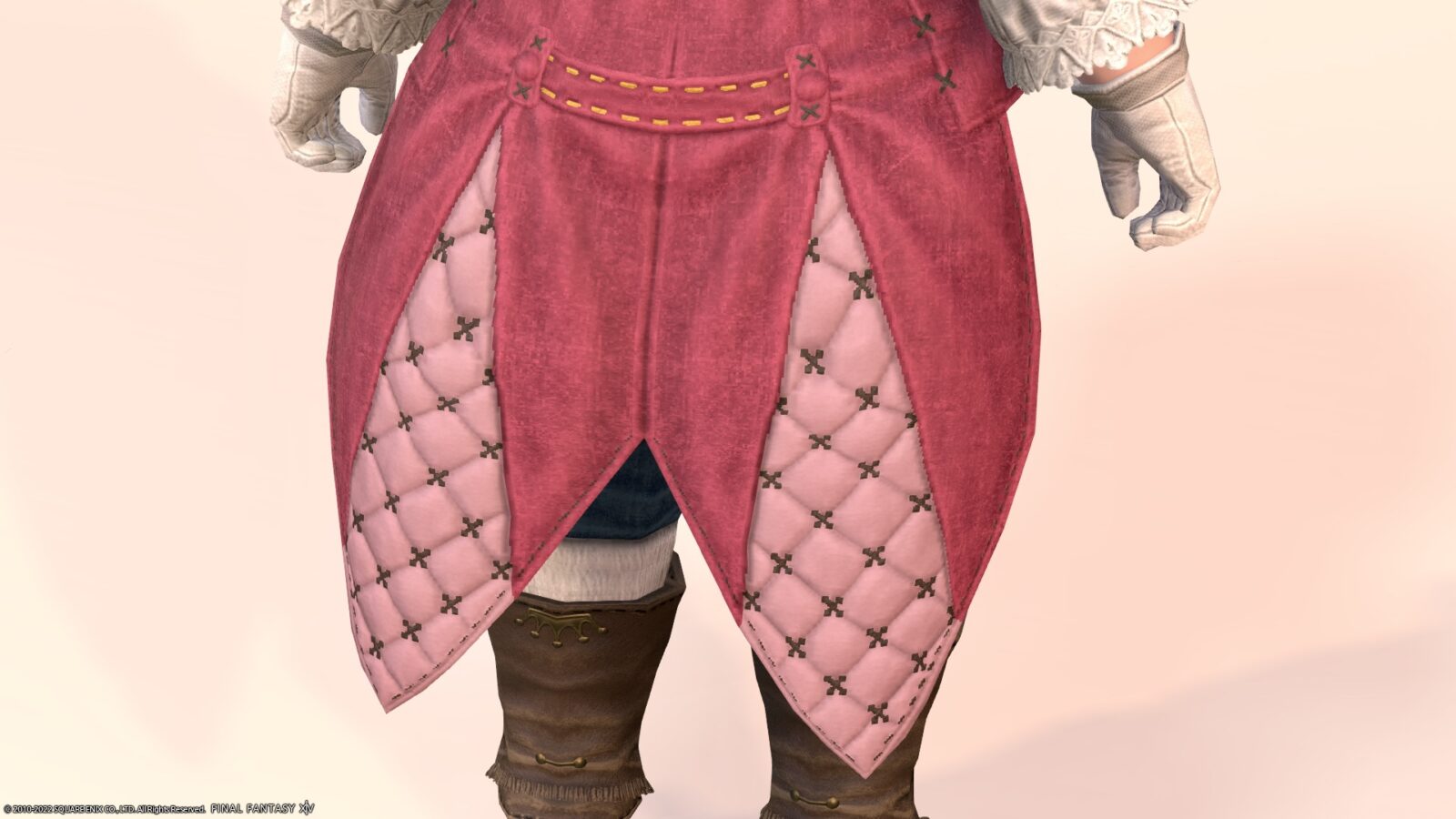 Furthermore, this foot is very fashionable! It is a set of jeans-like bottom and long boots that seems to be easy to use.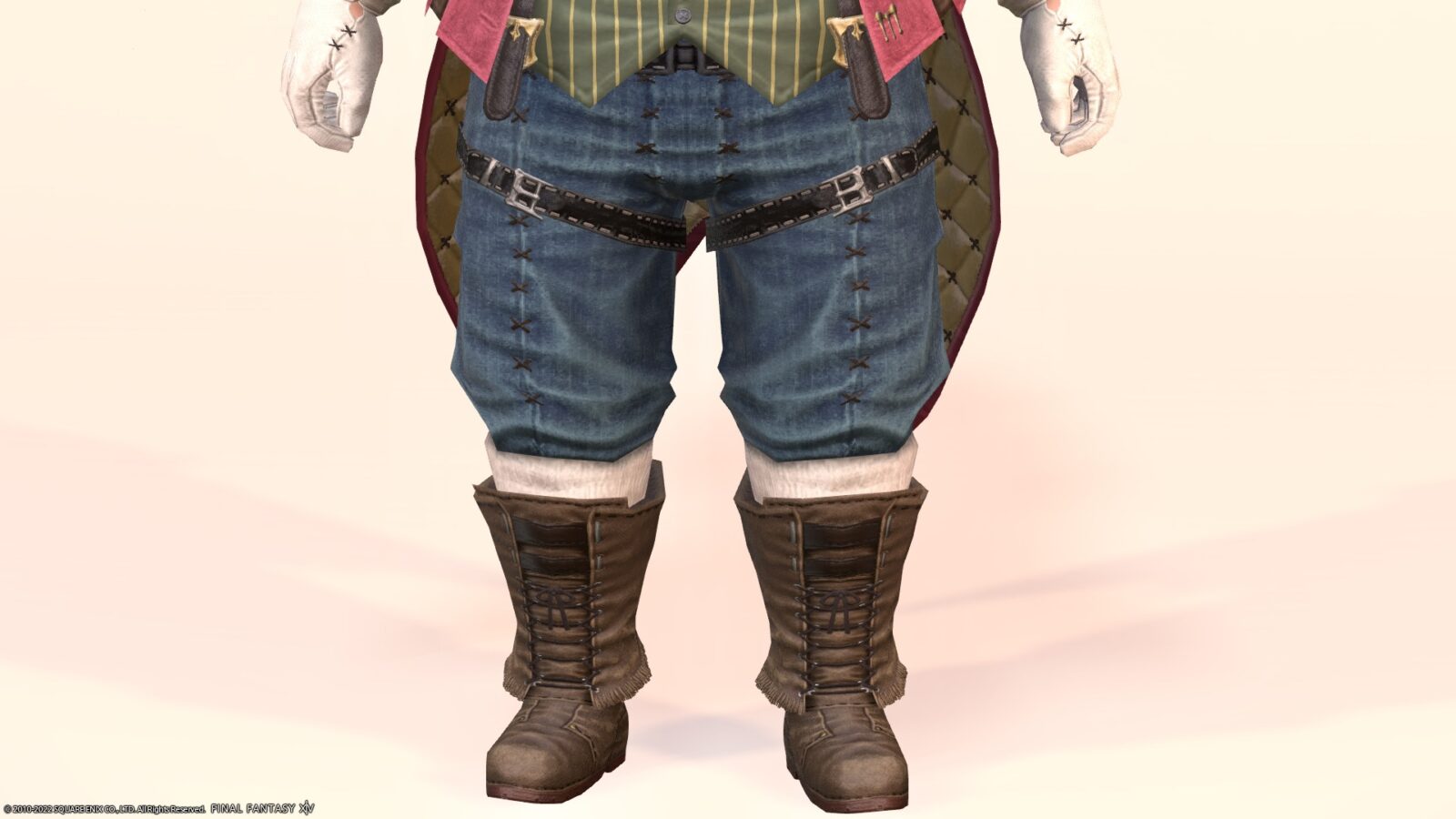 The color of the lining of the jacket is different from the front.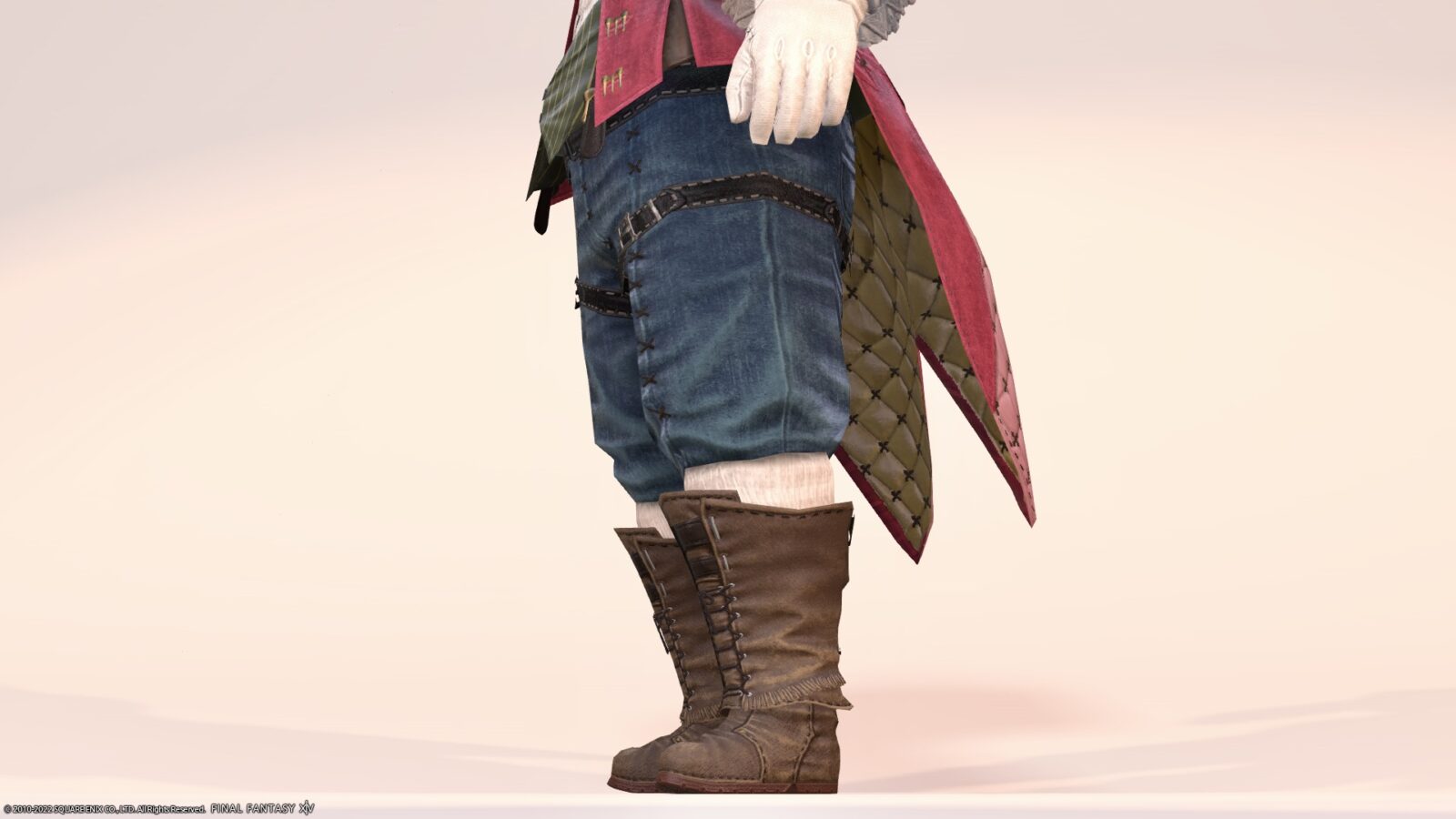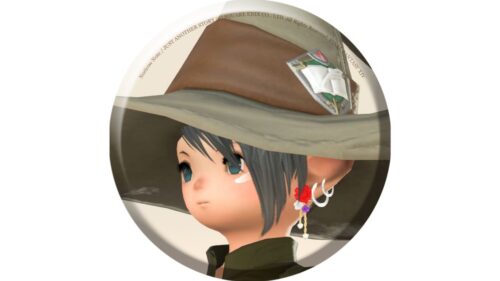 norirow
great! This is so cute, fashionable and happy!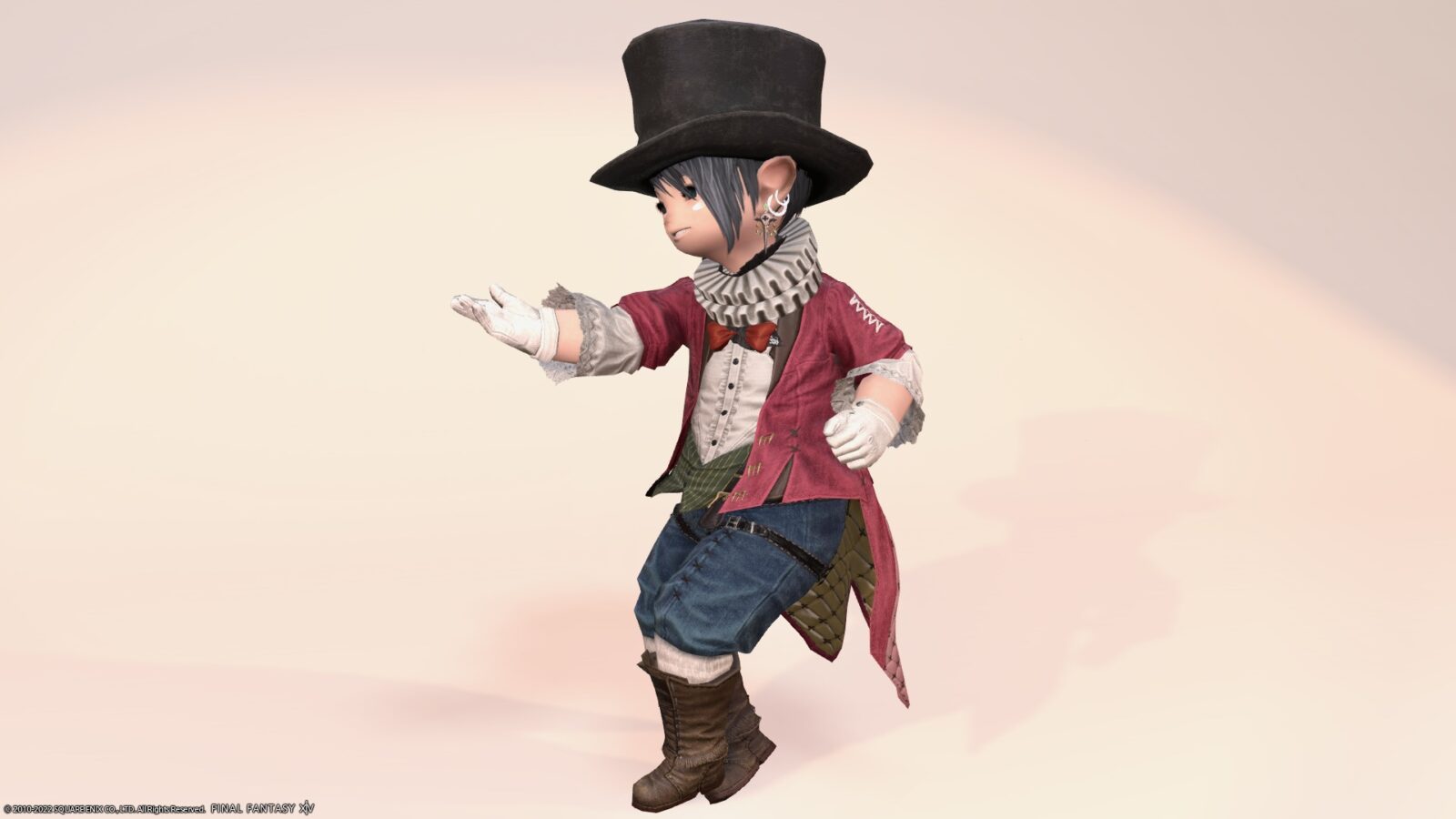 Dyeing pattern
Furthermore, I am happy to be able to dye!
Snow White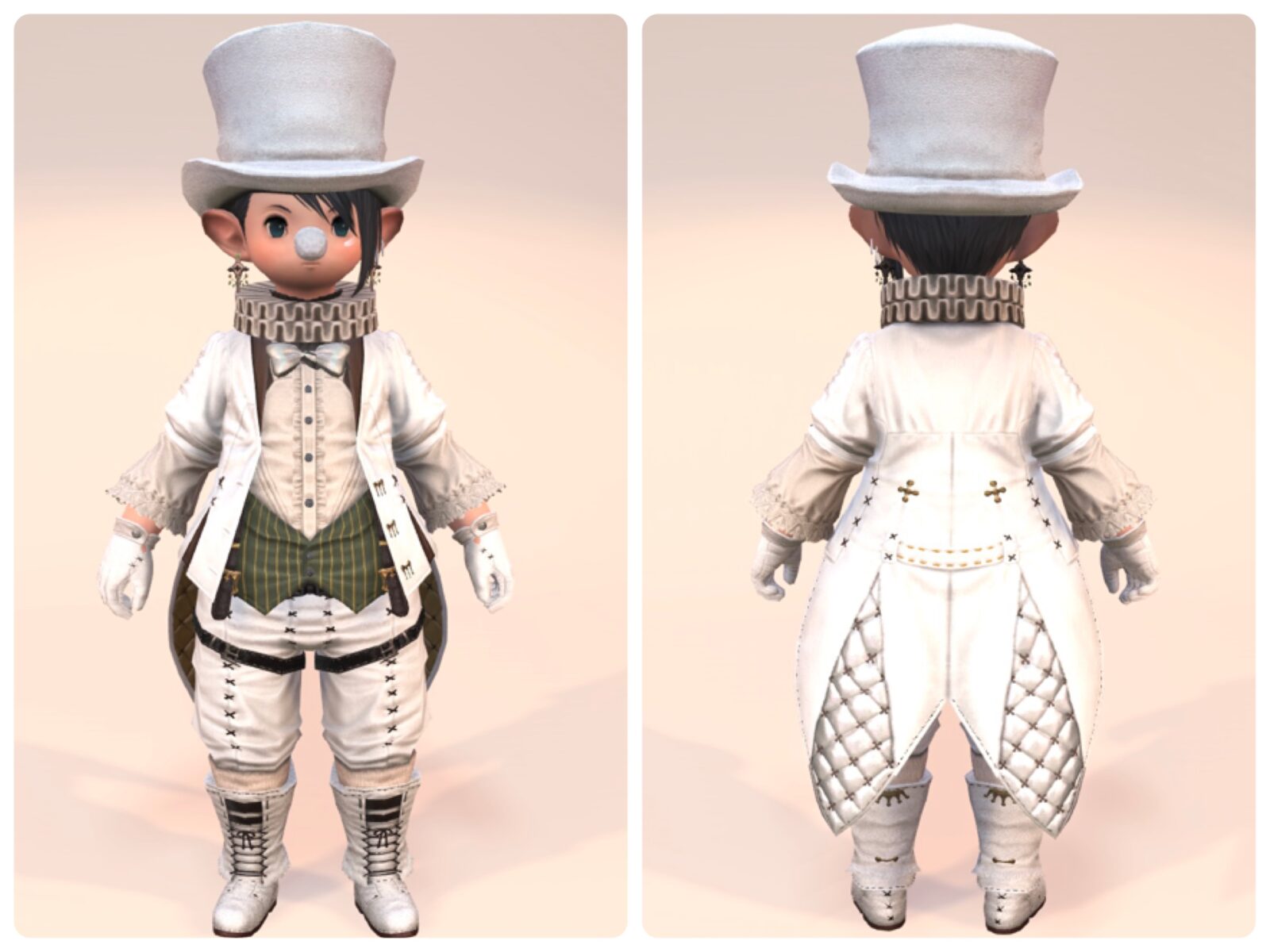 Soot Black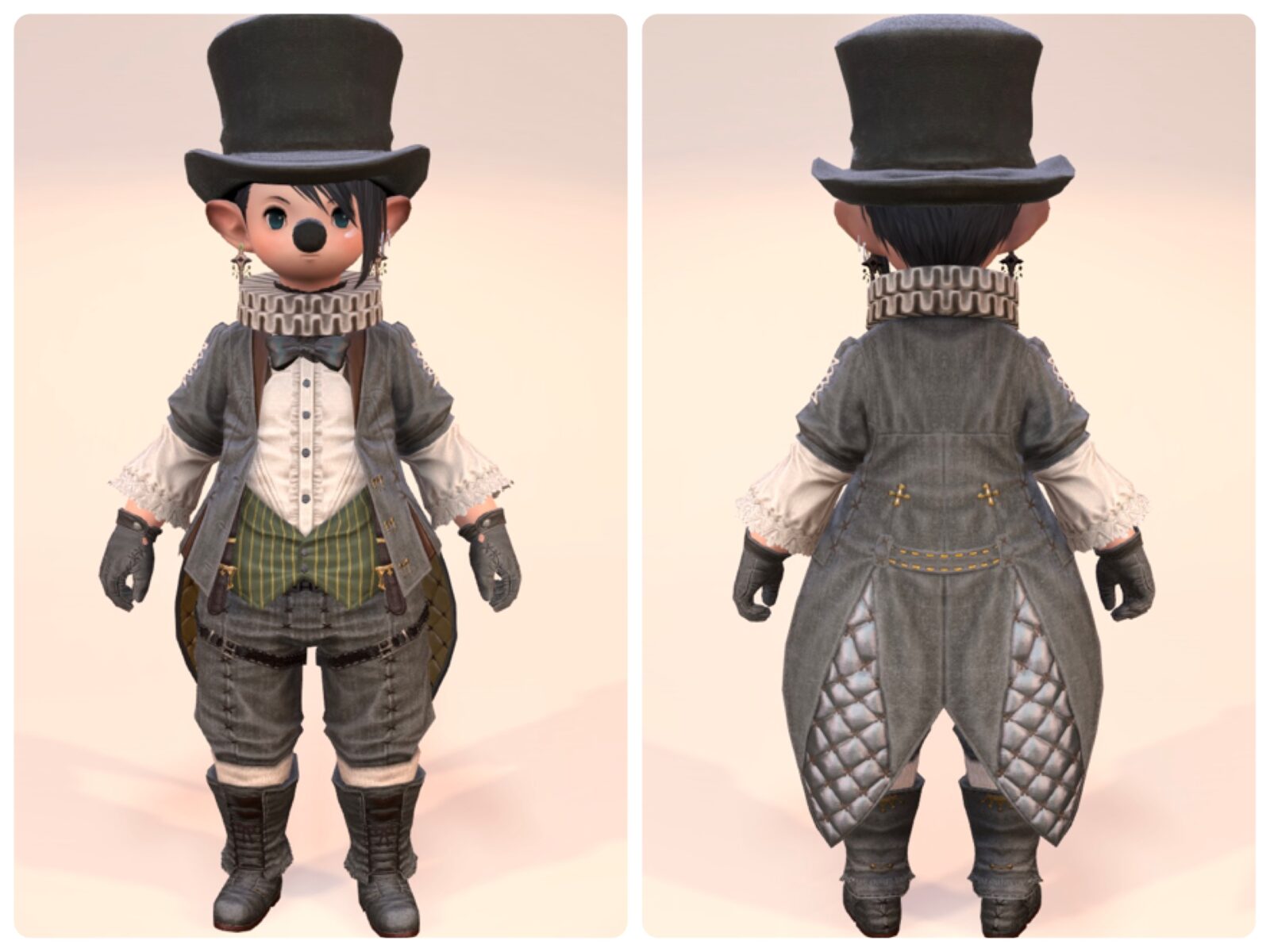 Dalamud Red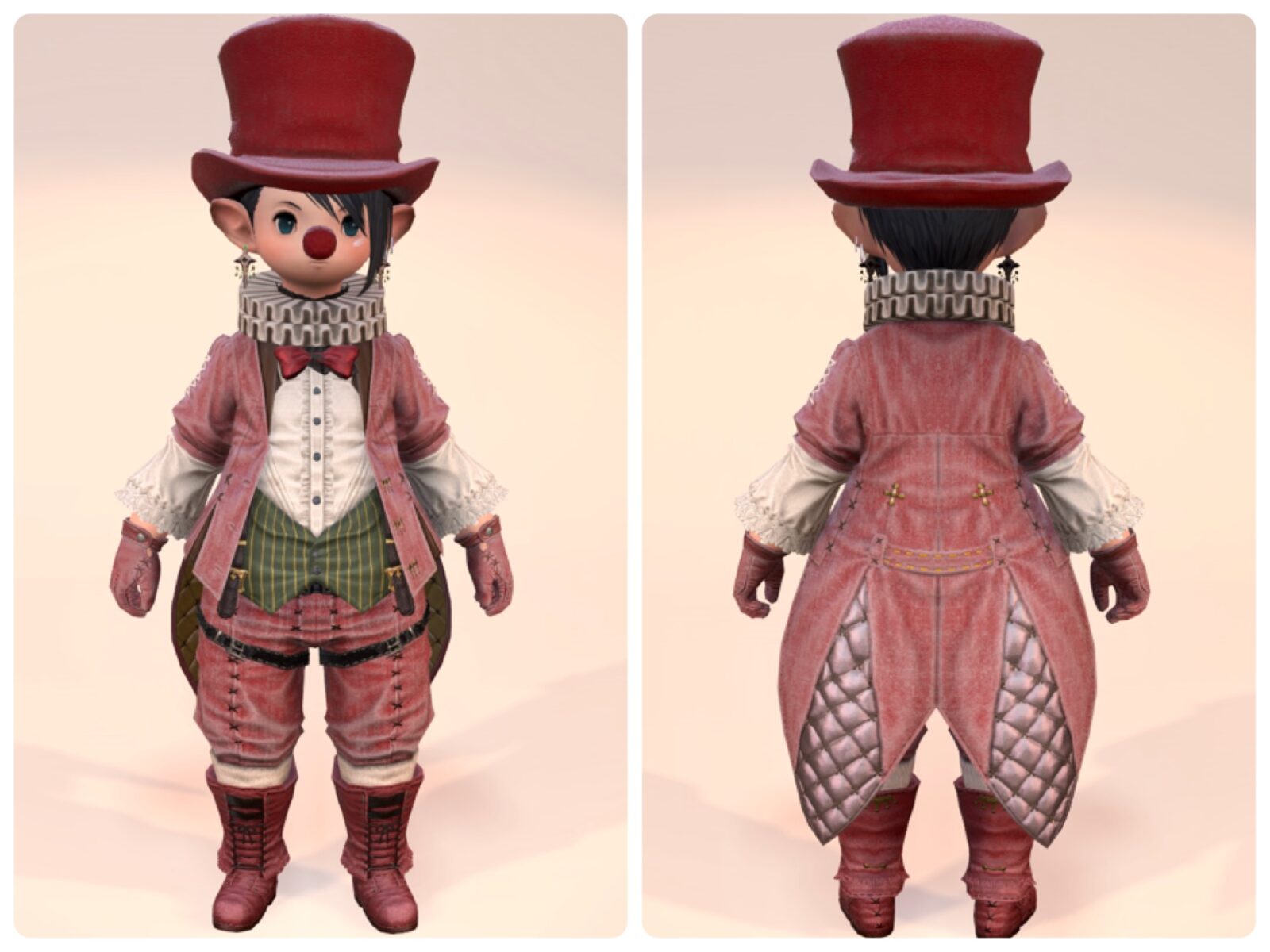 Honey Yellow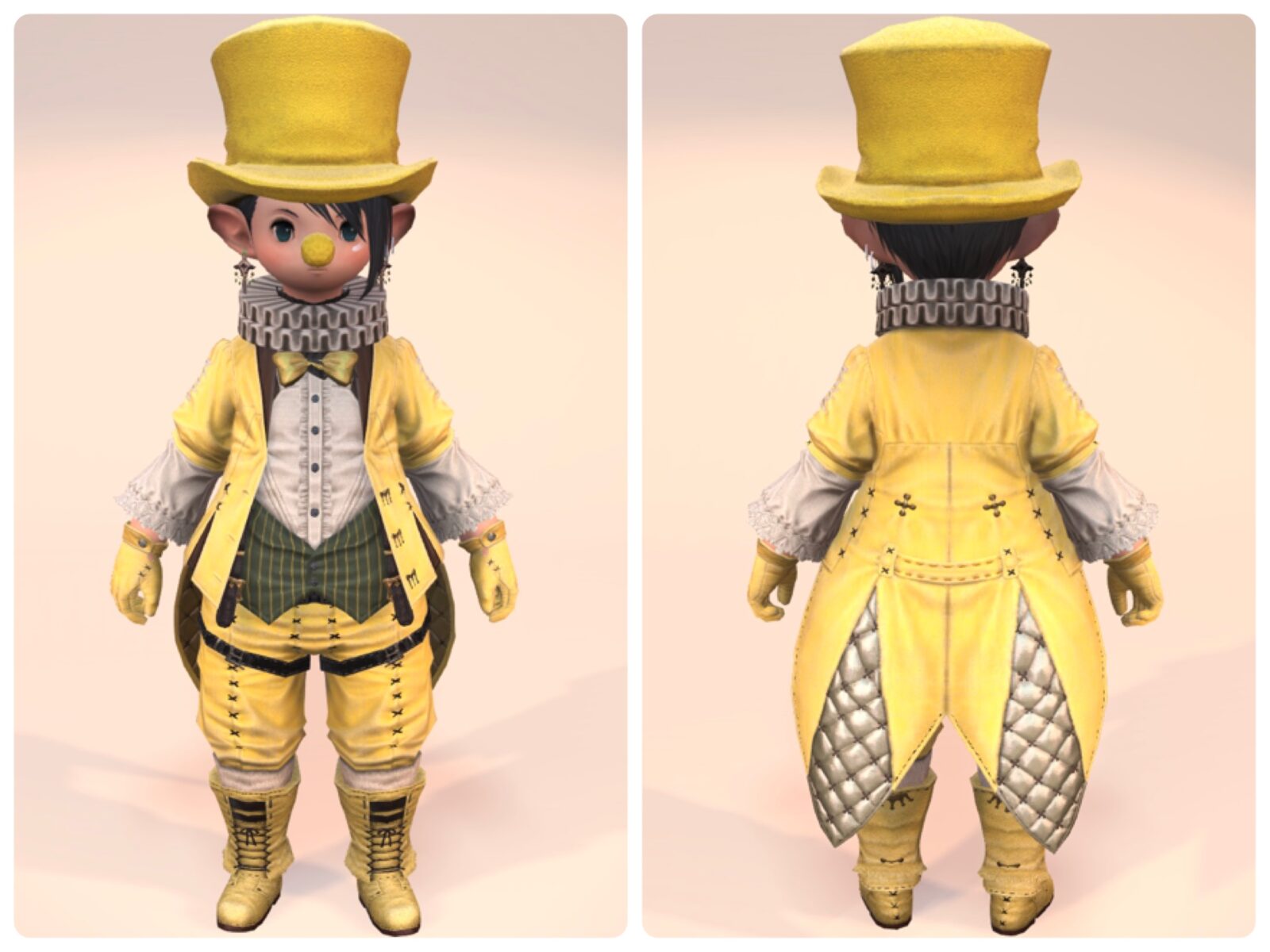 Olive Green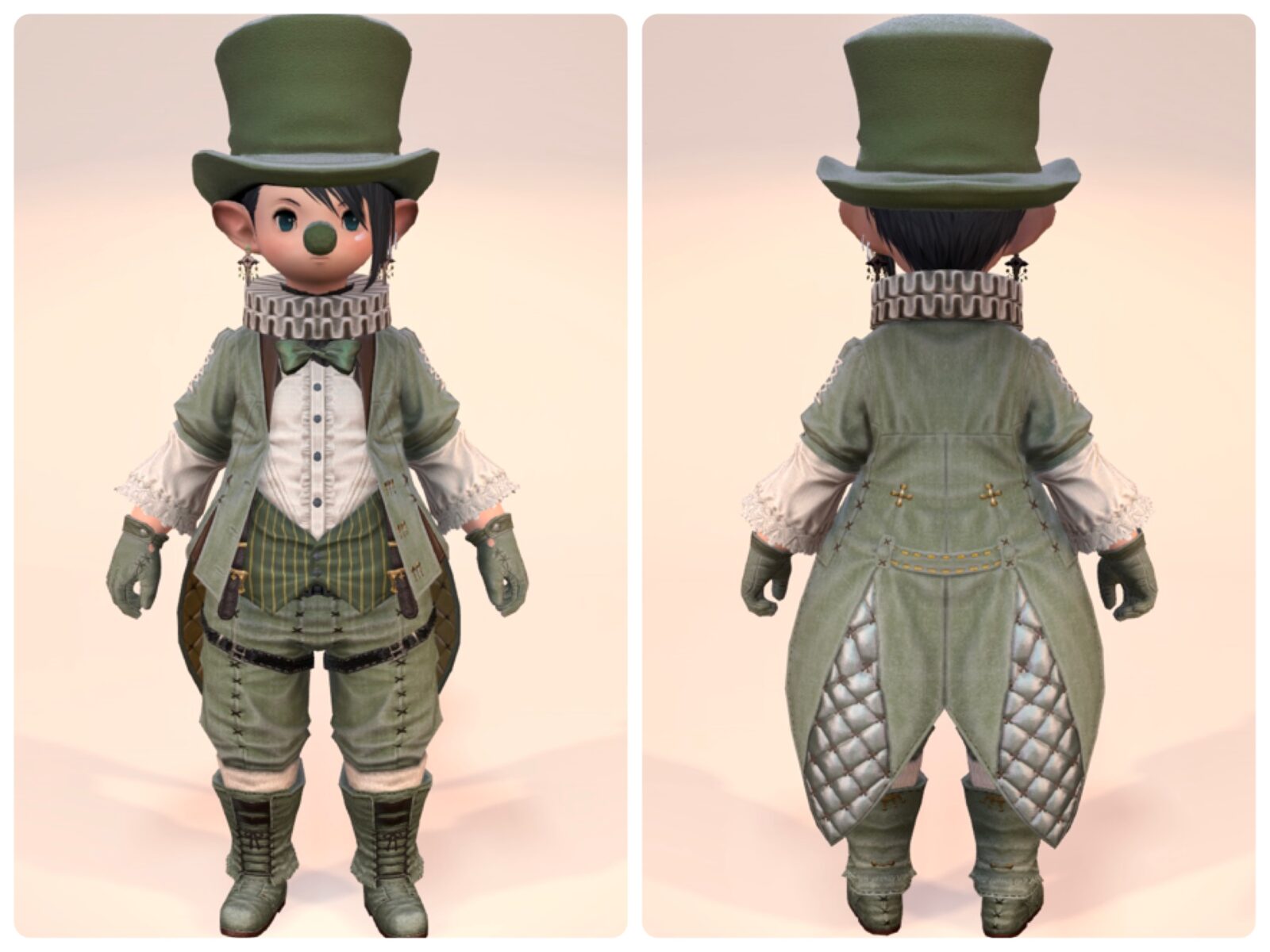 The jacket and bottom are dyed with a slightly faded feel.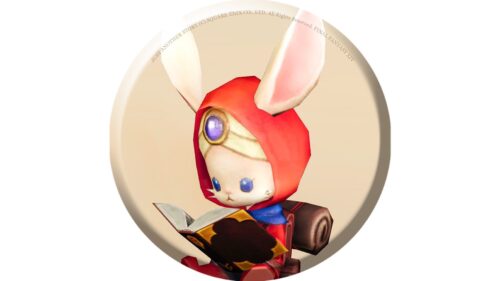 namingway
Even if you don't wear a hat, it's so cute!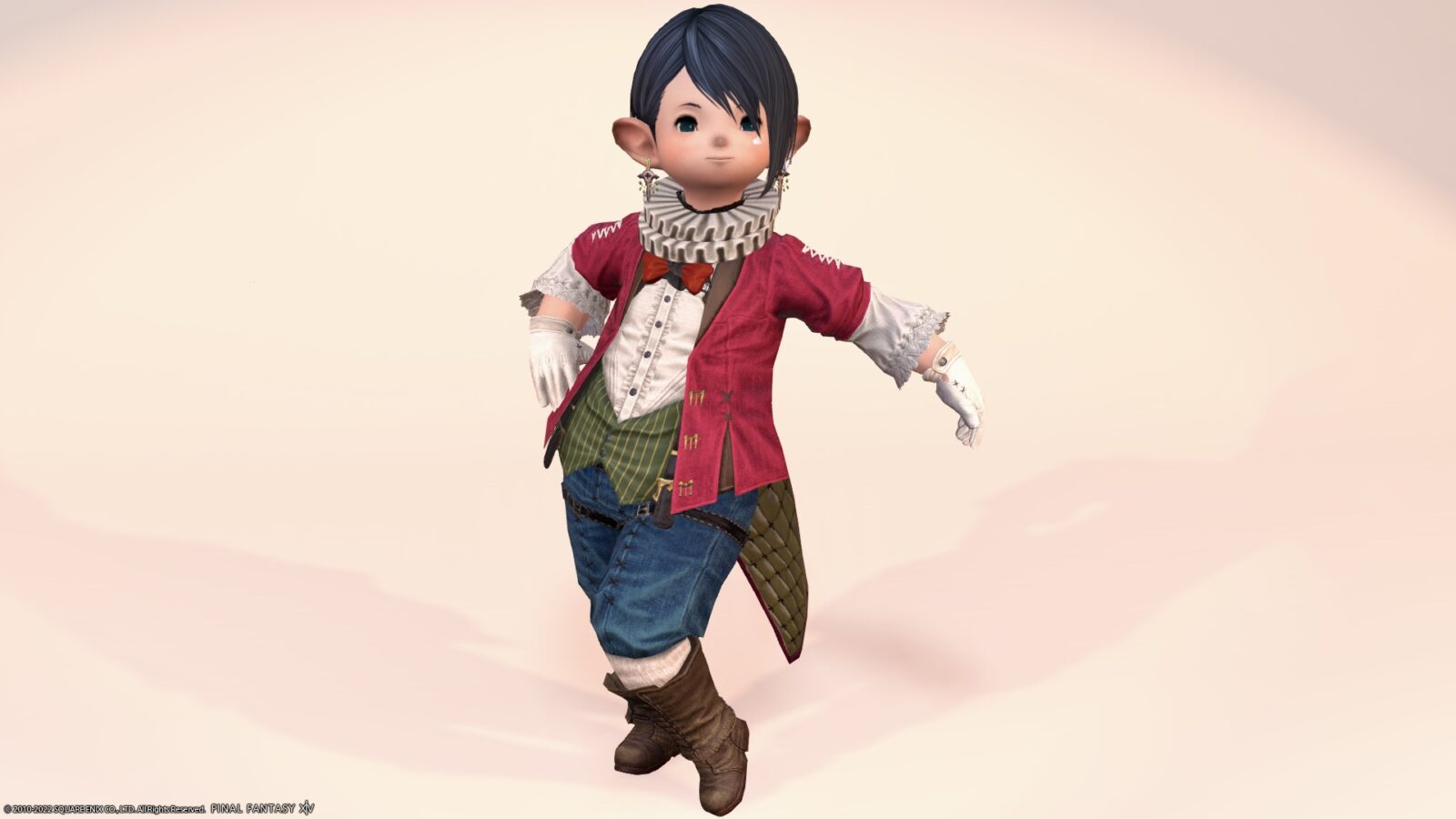 In addition, it seems that you can enjoy various coordination.
Coordination pattern
Animal ears Halloween style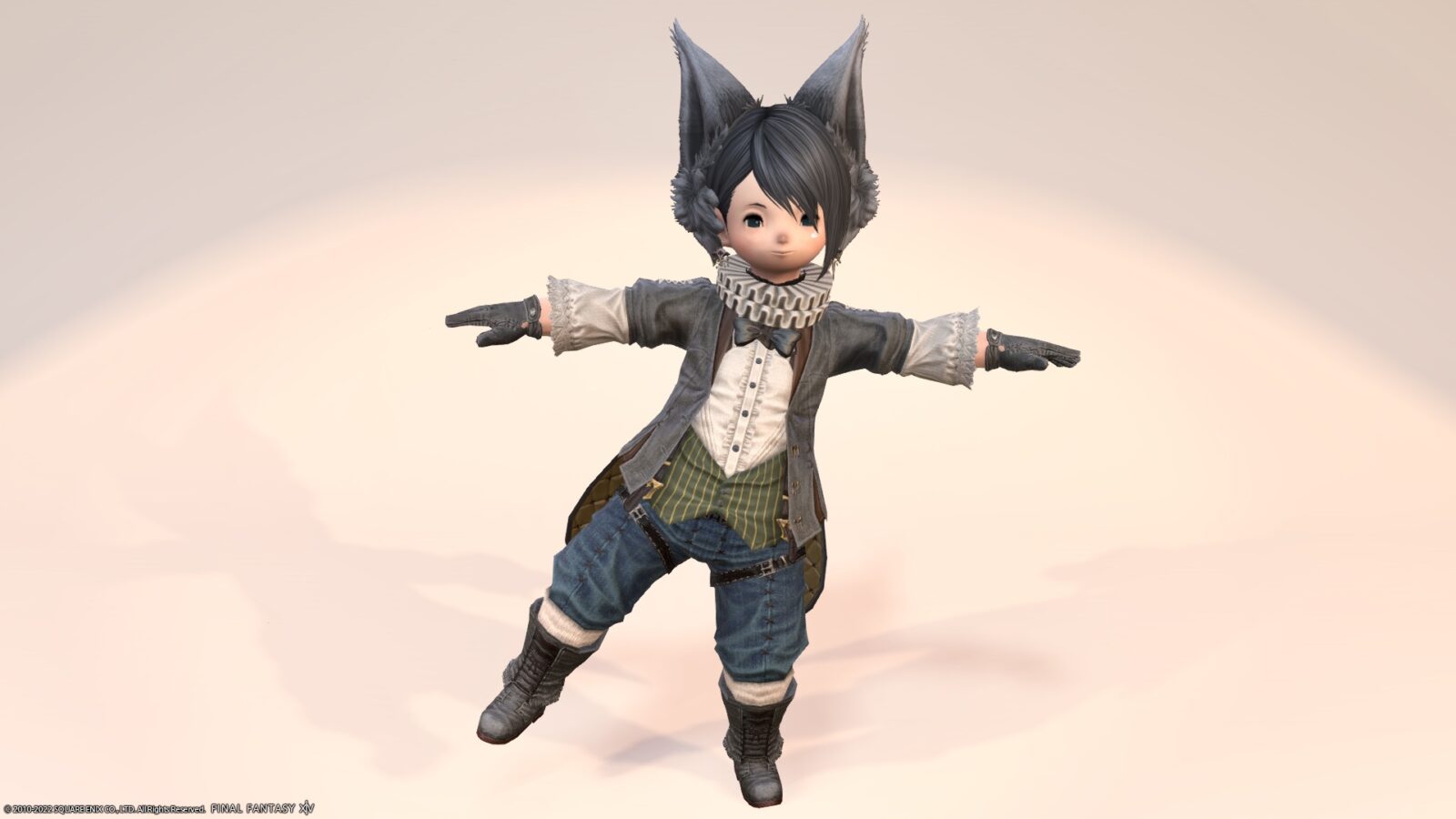 Outing clothes style for new adventurers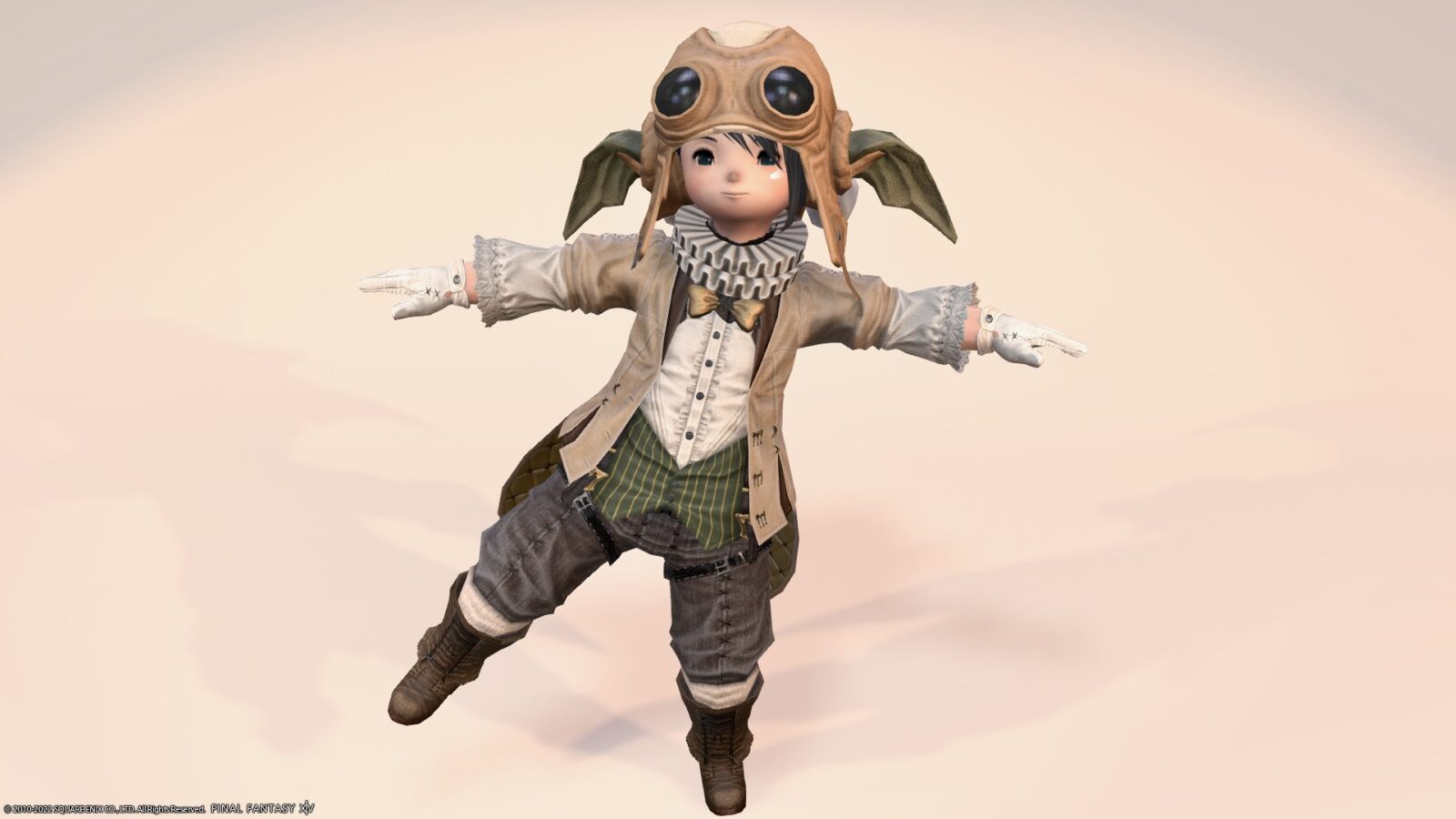 This is just your usual hat.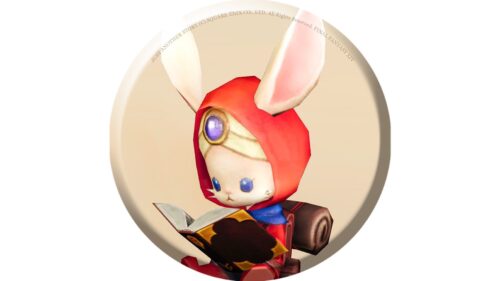 namingway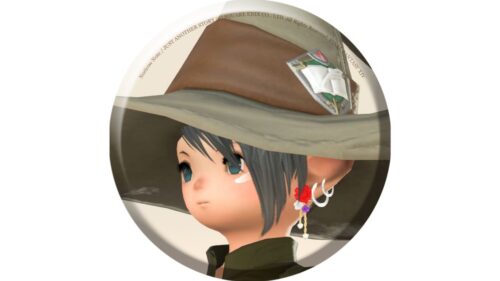 norirow
But if you dye the jacket with beige, it will look like this countryside. It's very nice ♪
Each part has a design that makes it easy to reuse, so you can really enjoy various coordination.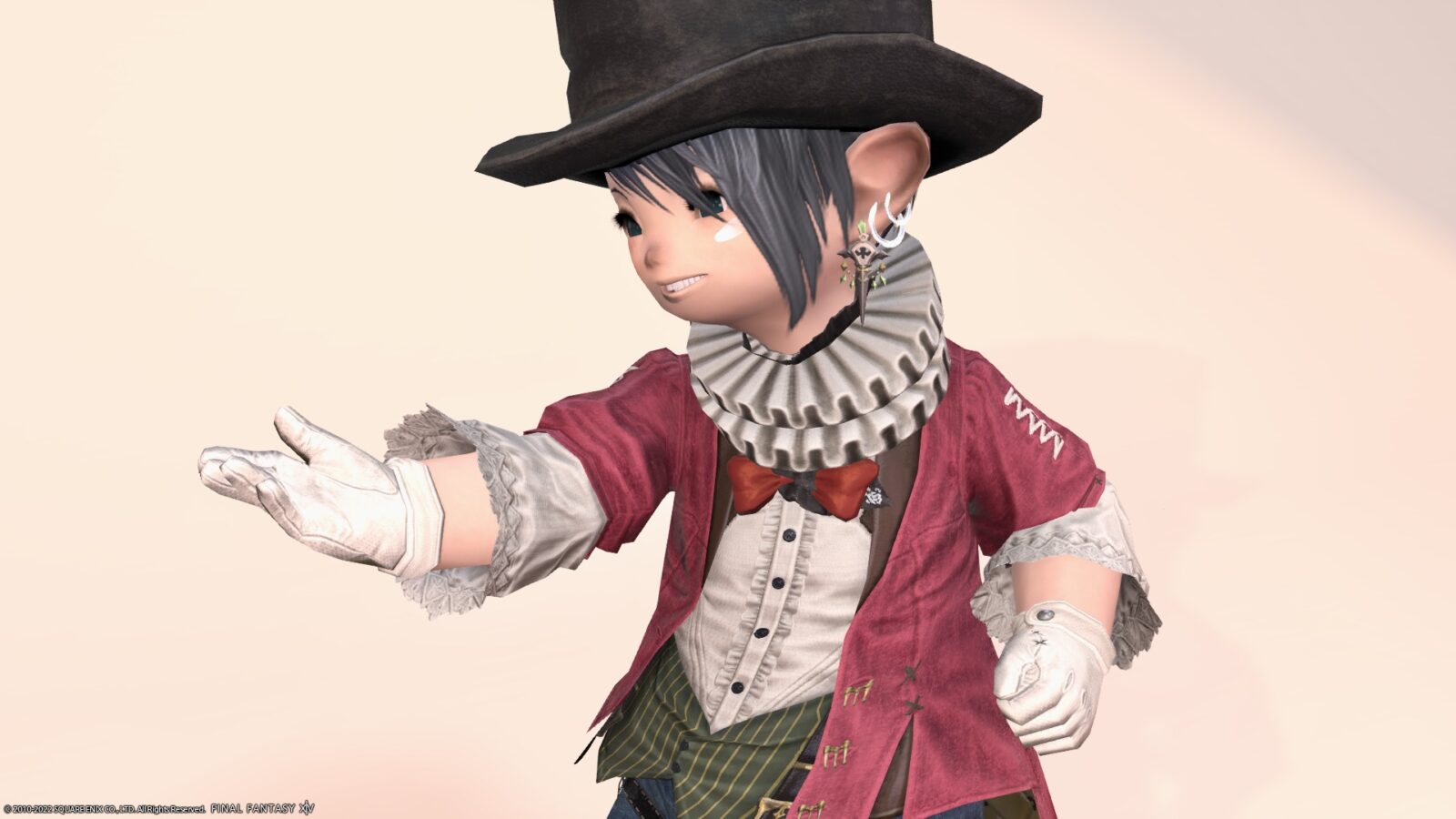 This "Clown's Attire" is currently available for purchase at the FF14 Online Store.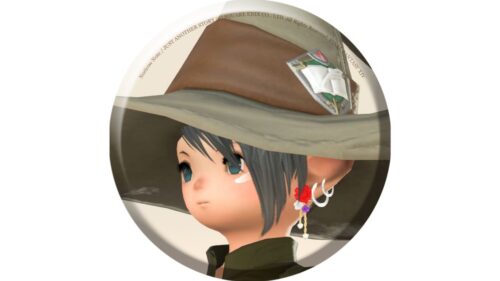 norirow
This is super happy! Thank you for the person who designed it!
I'm glad you got a good treasure ♪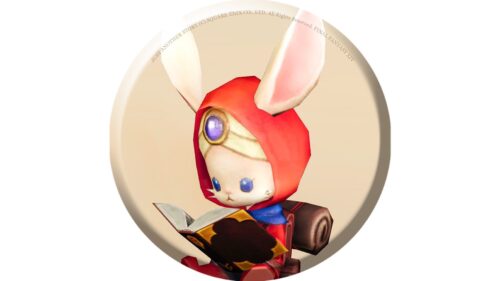 namingway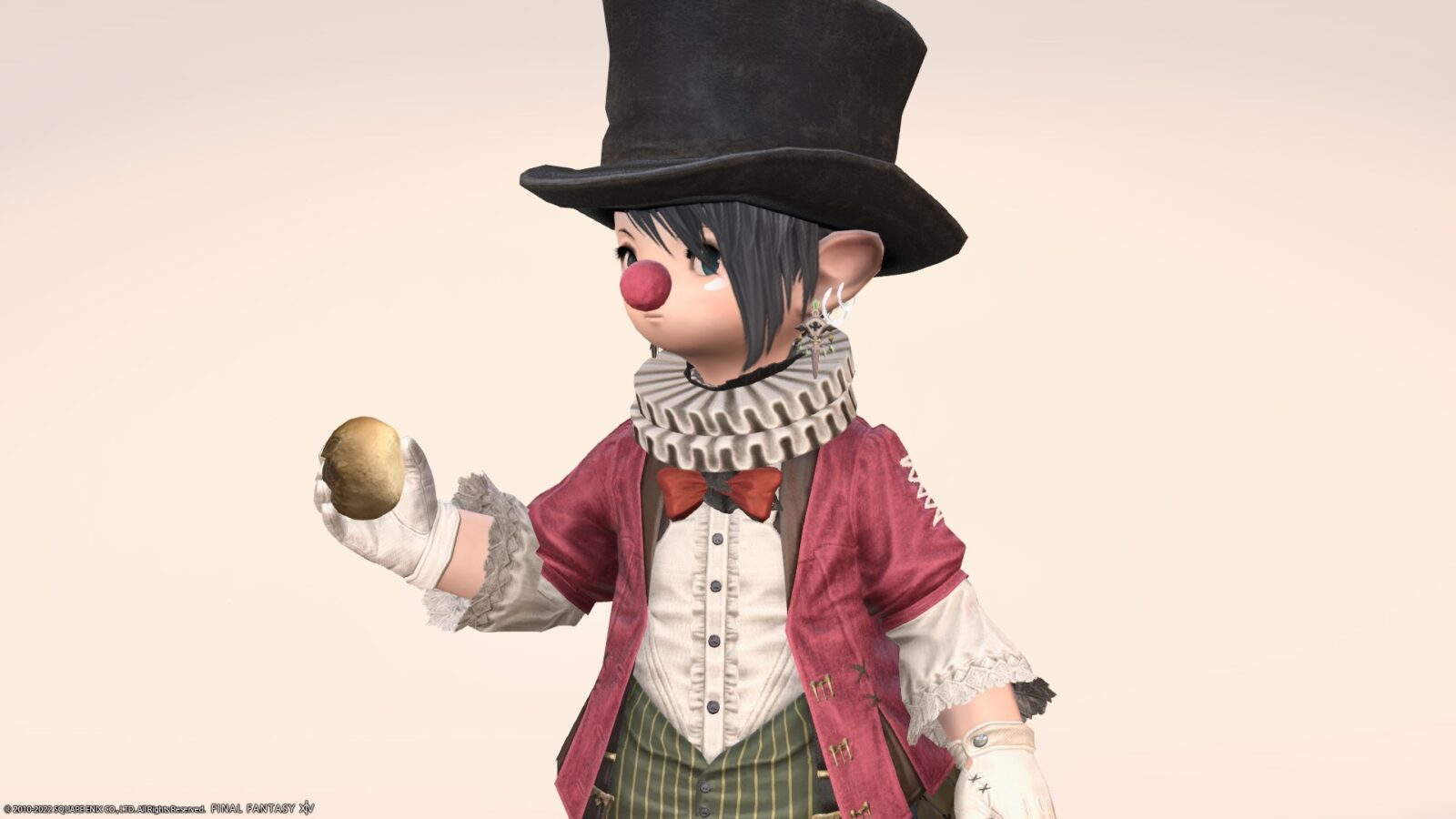 So, it was a record of the costume "Clown" series of the All Saints' Wake 2022 (January).
▼ Please check the video for the movement of the fabric!
Related records