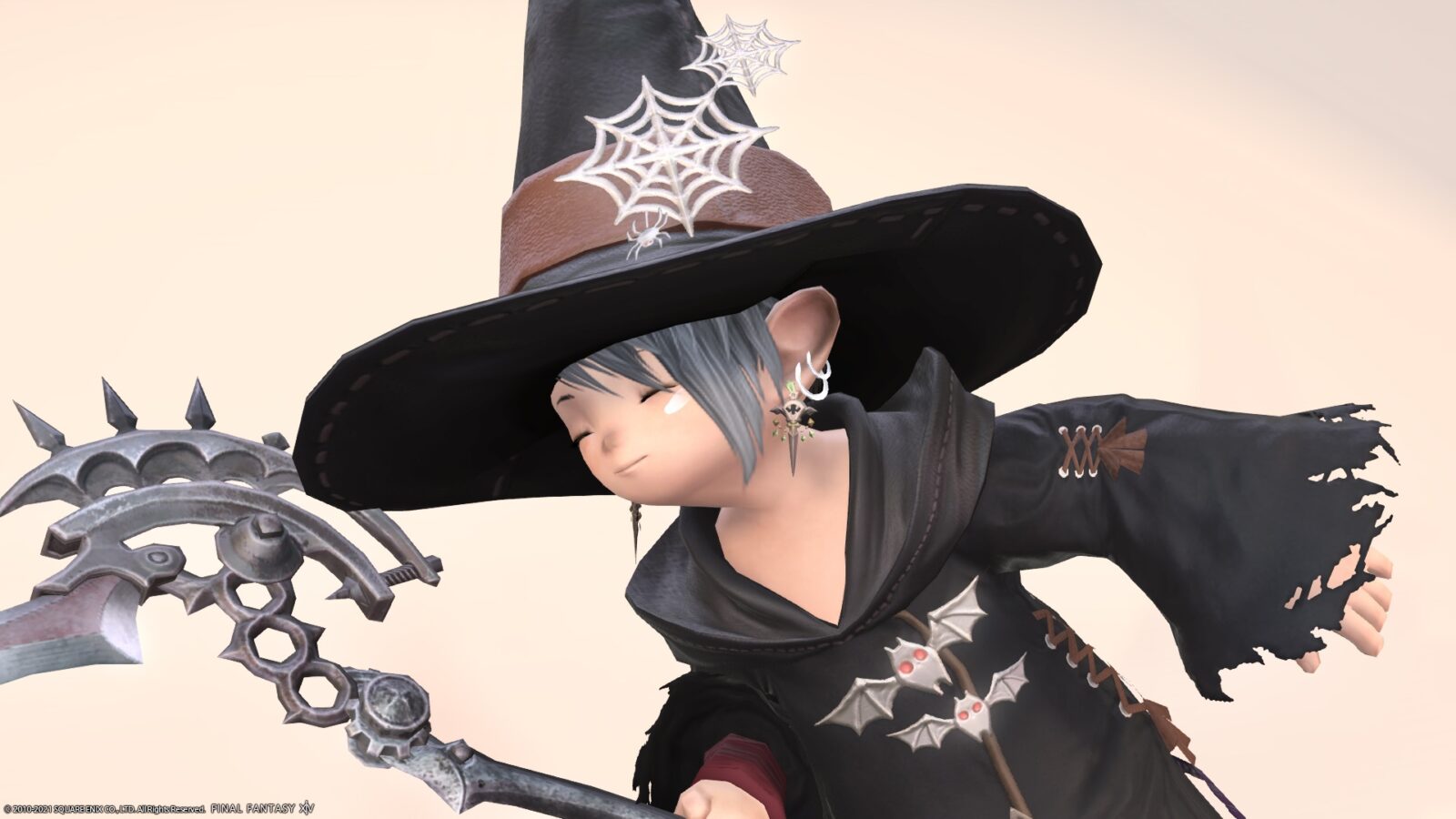 This is a record of the cute Halloween costume "Eerie Garments" that can be purchased from the FF14 online store.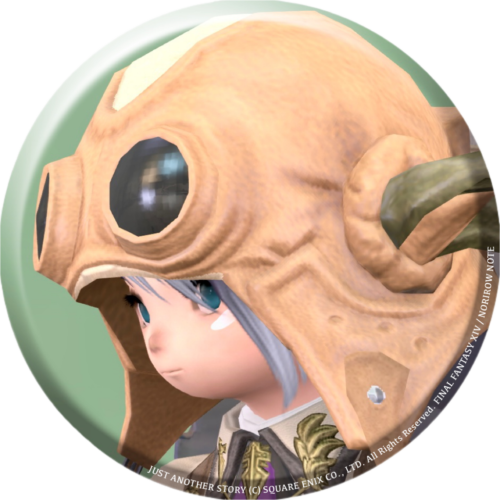 norirow
It's a cute witch costume ♪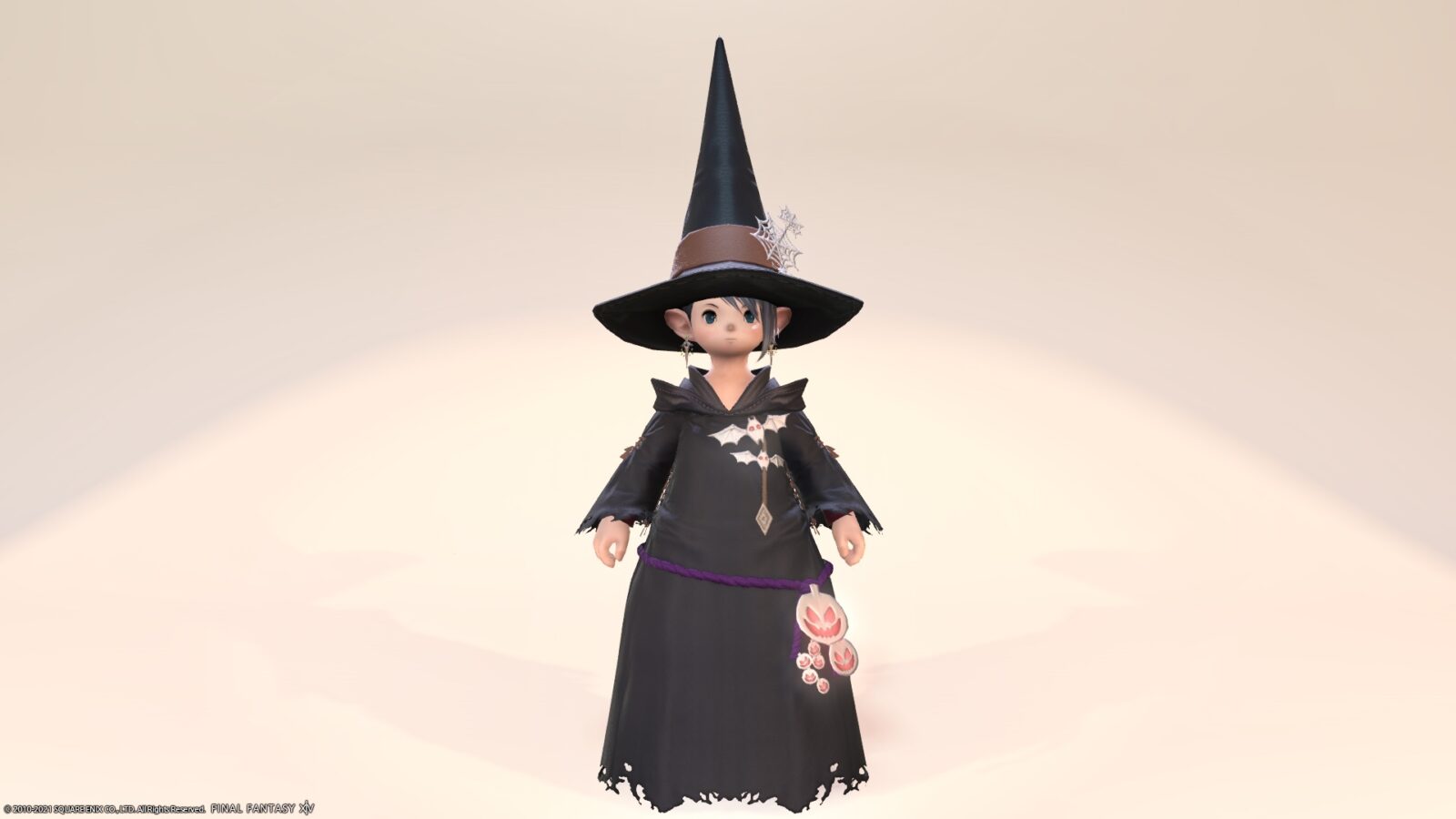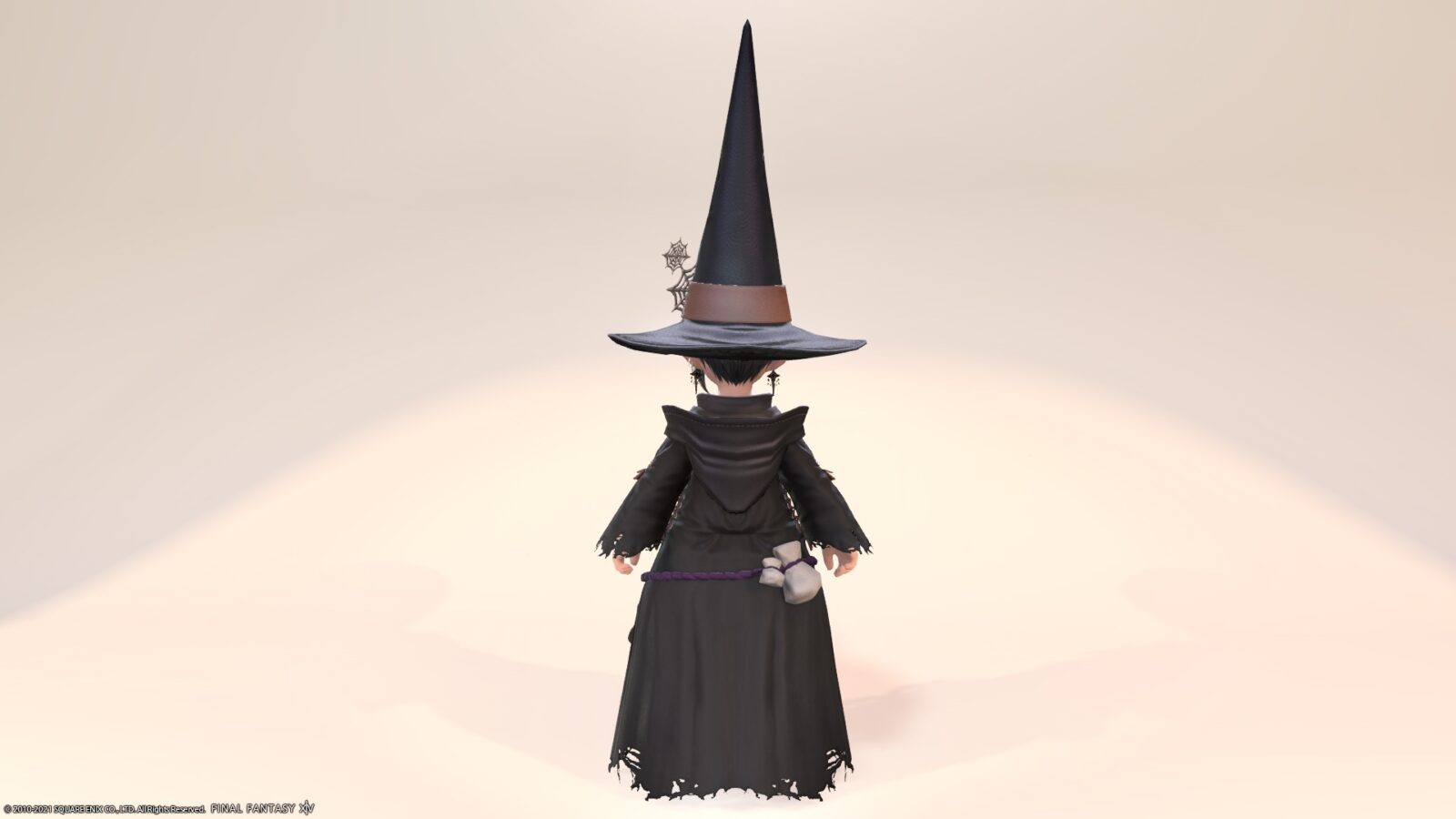 You were able to get your outfits right before Halloween this year.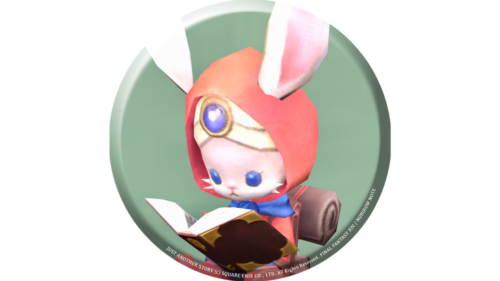 namingway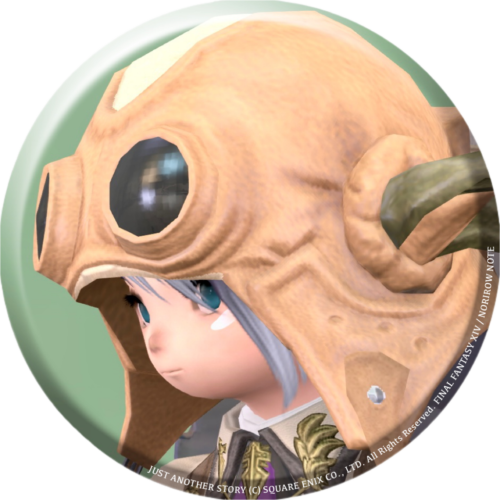 norirow
Ah, I bought a costume last year after Halloween. 💦
▼ Halloween costumes I wore last year.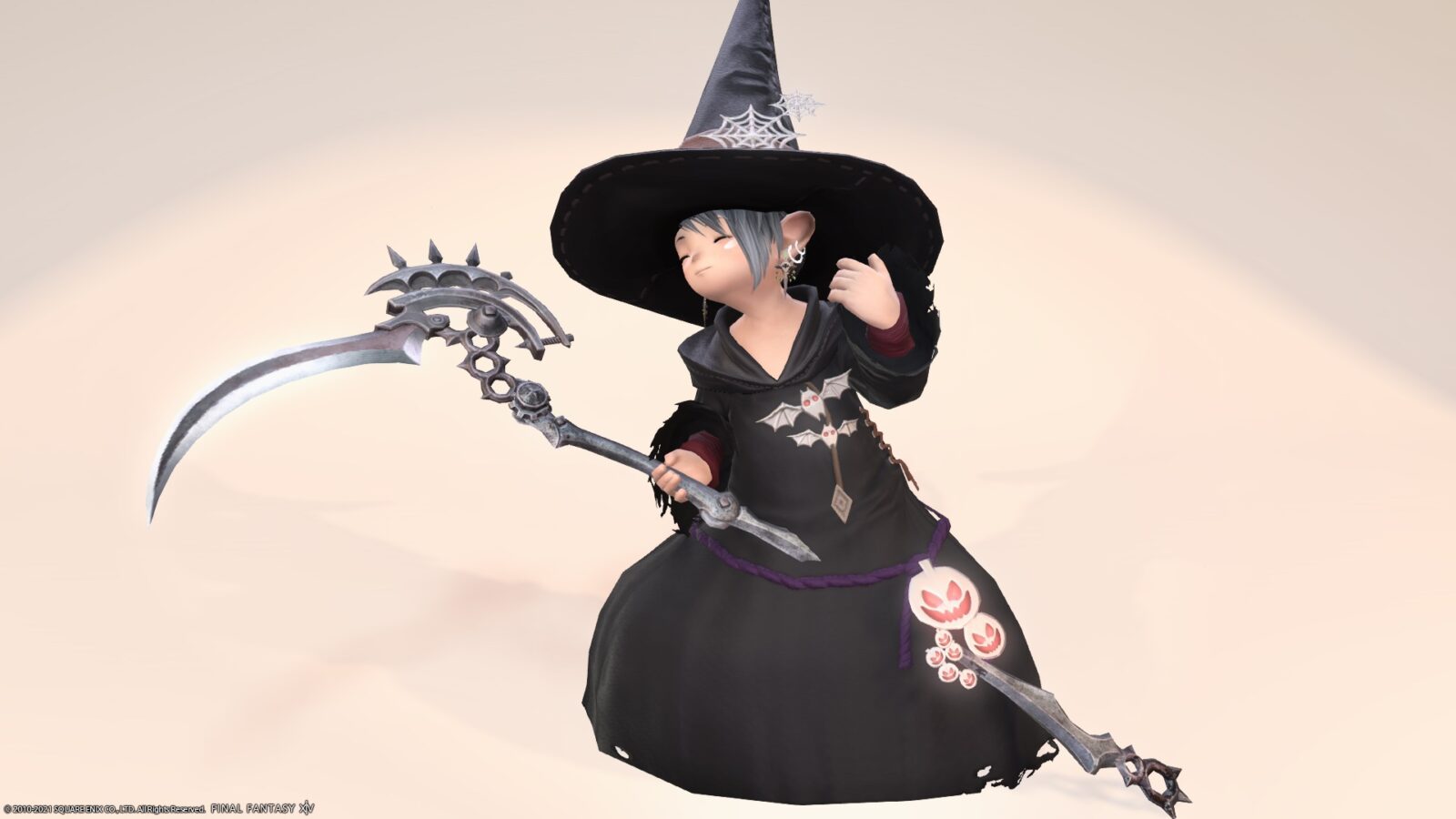 Eerie Garments
These seem to be the equipment that was available at the previous event, but now they are billing equipment that can be purchased at the FF14 online store.
The head equipment is a fairly long and pointed witch hat.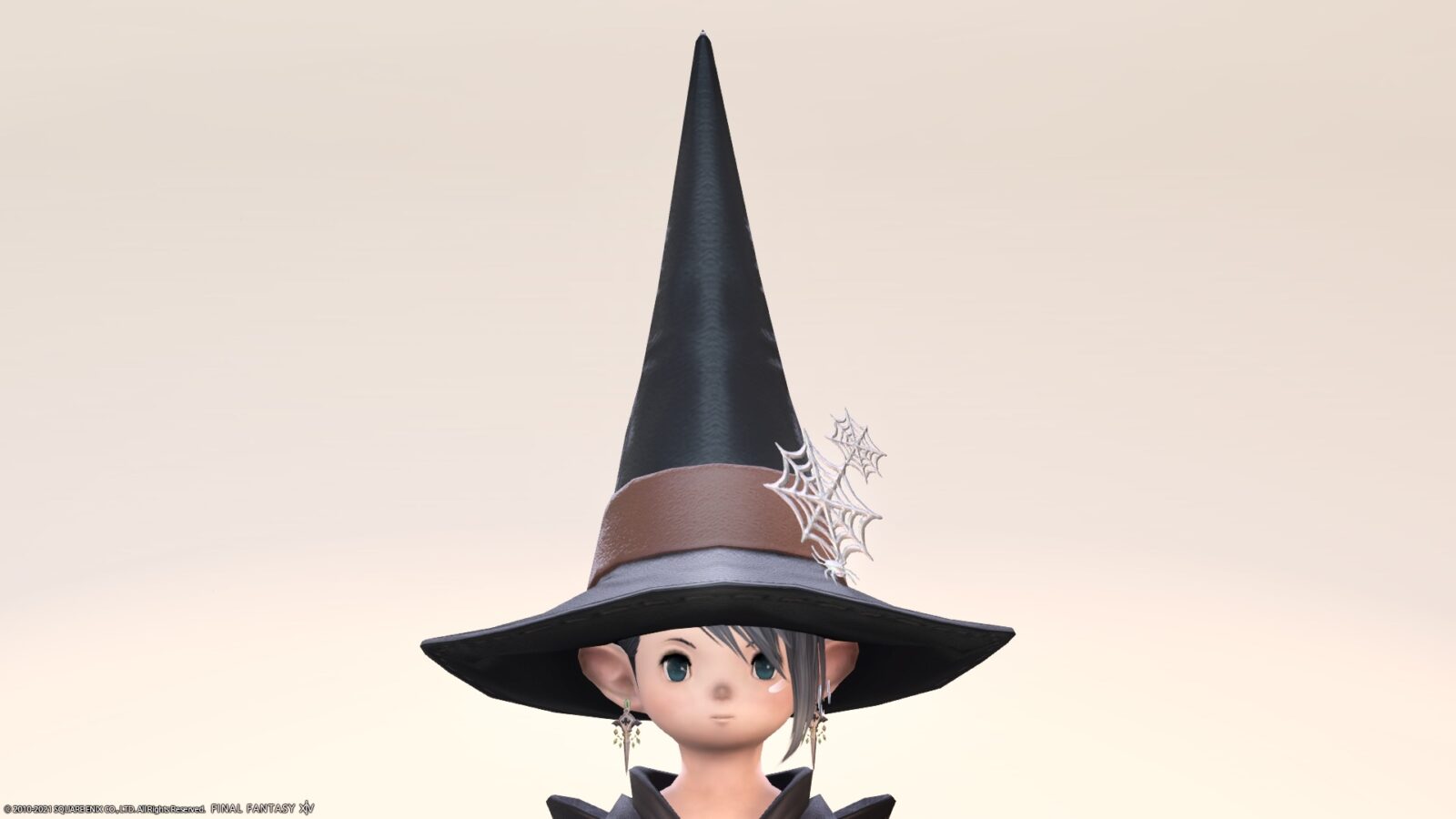 The spider and spider web accessories are very cute.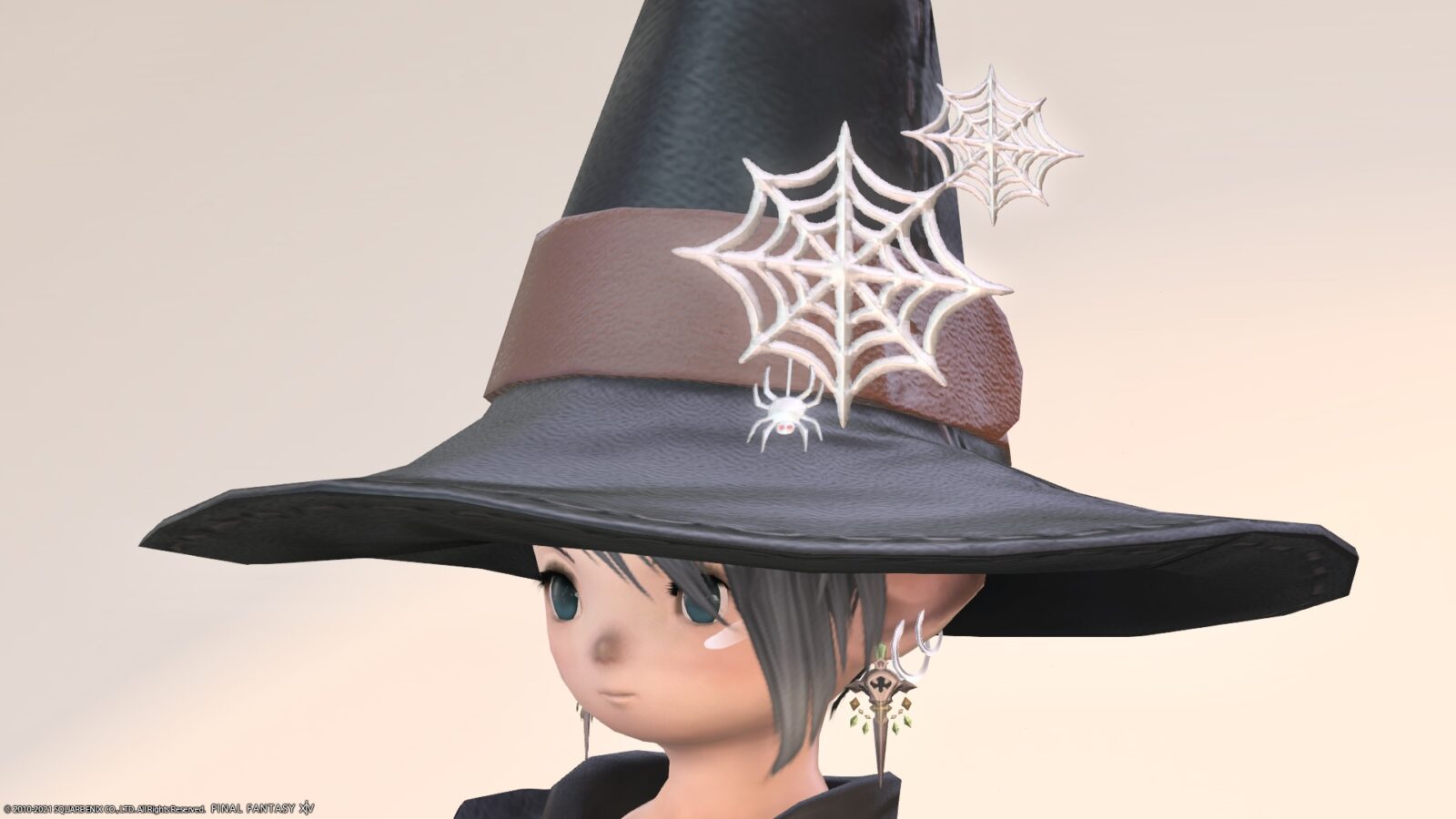 The torso equipment is a robe with bat and pumpkin accessories.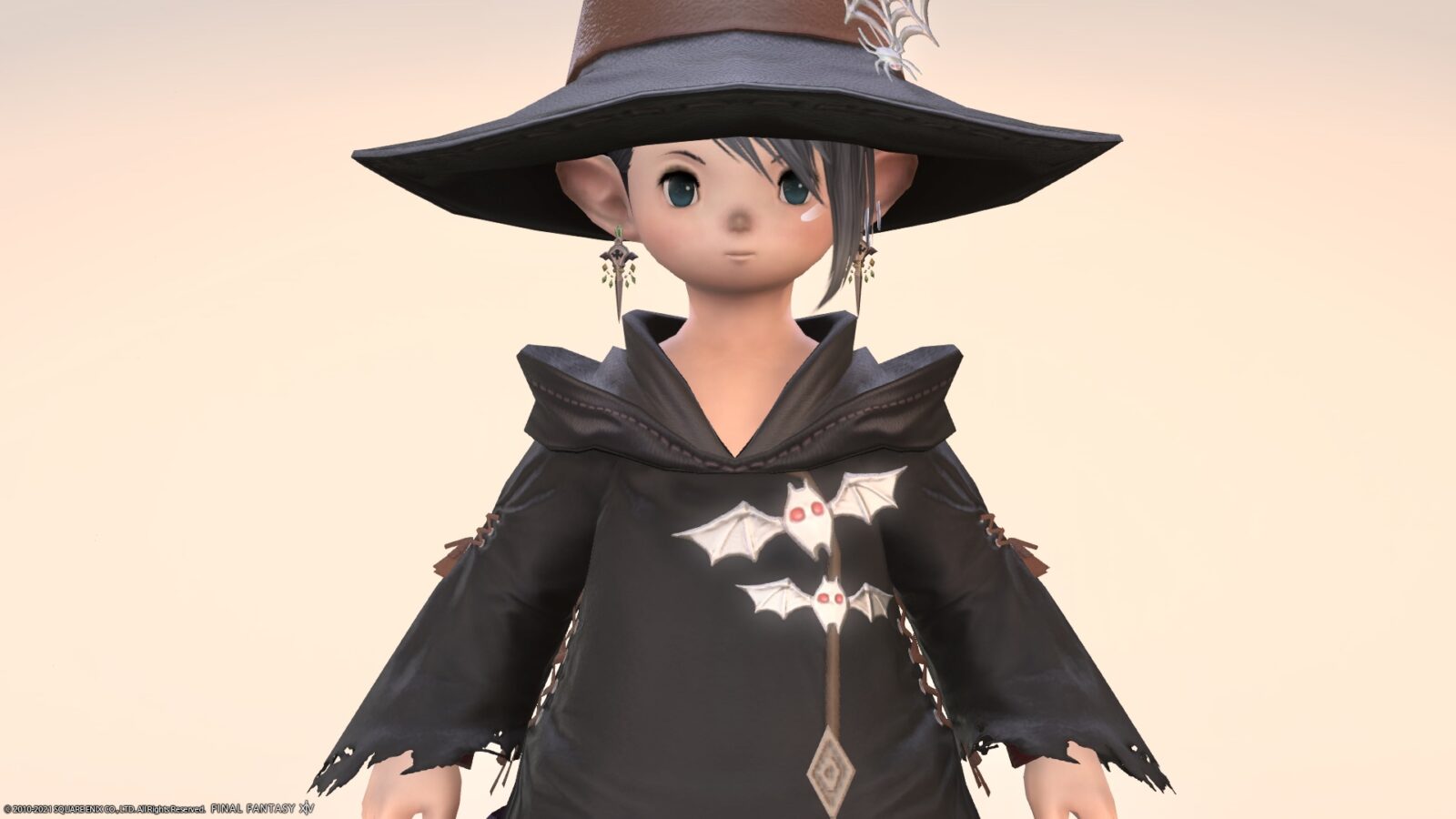 The collar is quite open, so "Edenmete Necklace" looks great.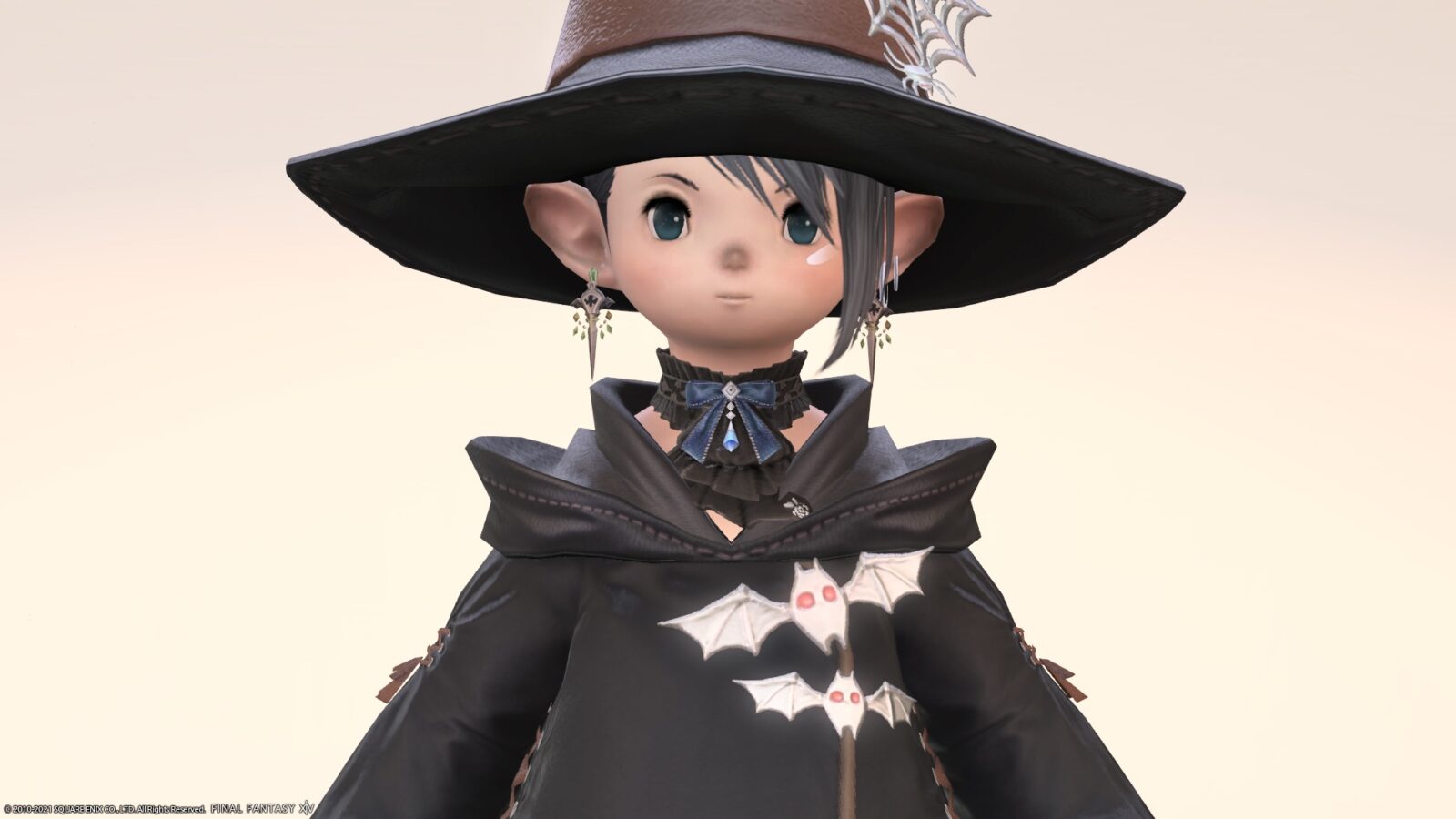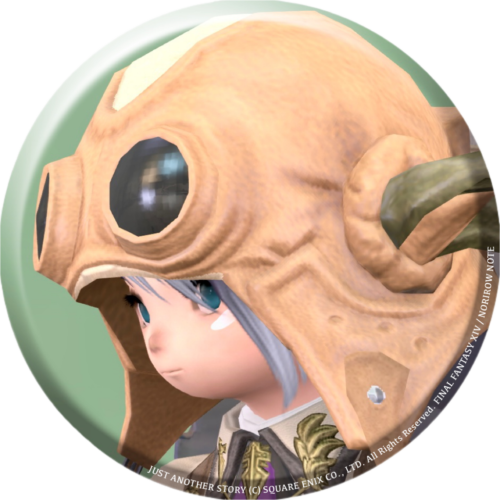 norirow
The bat accessories are cute, and the string decorations here and there are also cute ♪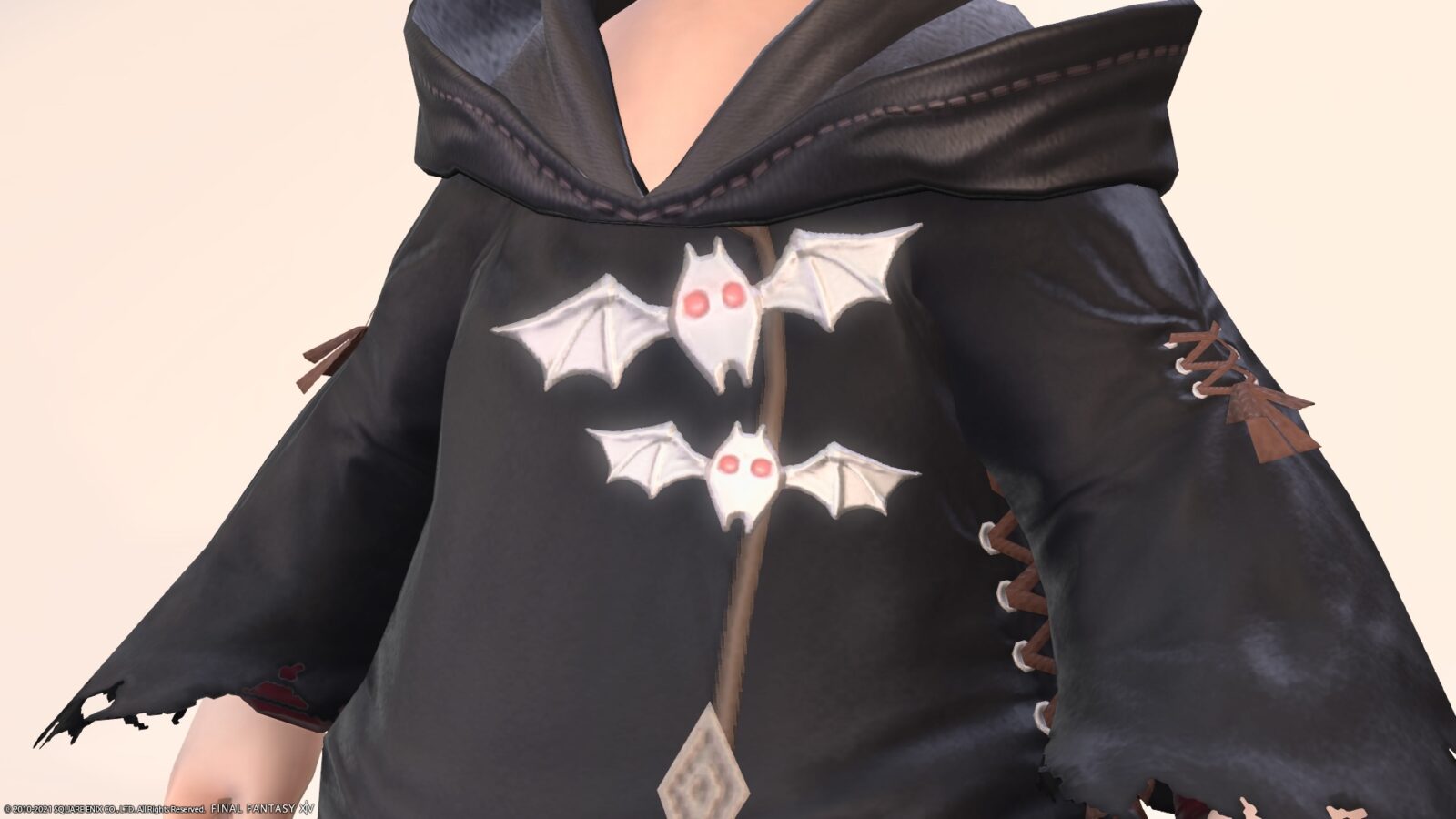 The back is a hood.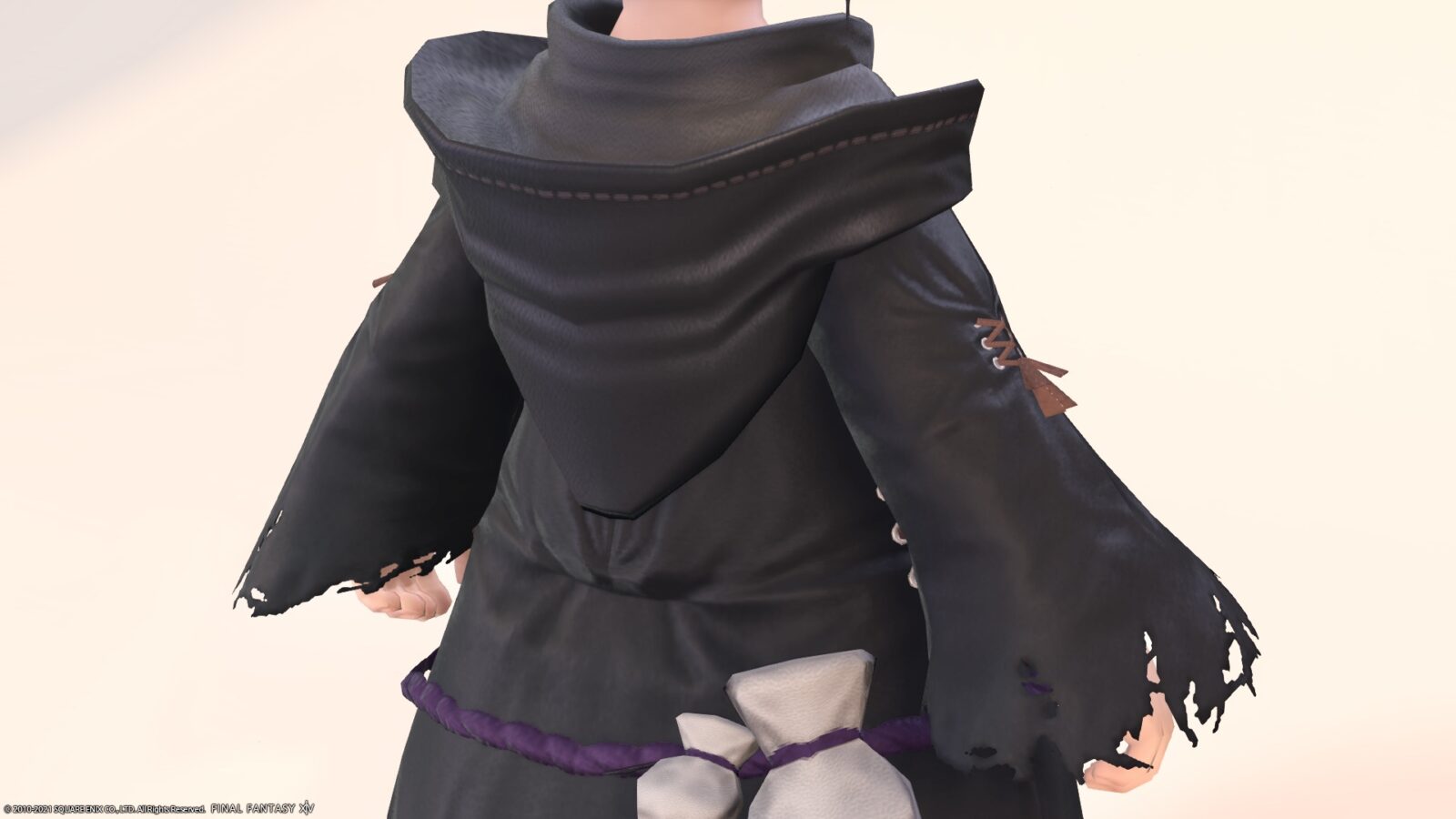 The sleeves have a torn feel and are very nice. I wear a red long-sleeved inner inside.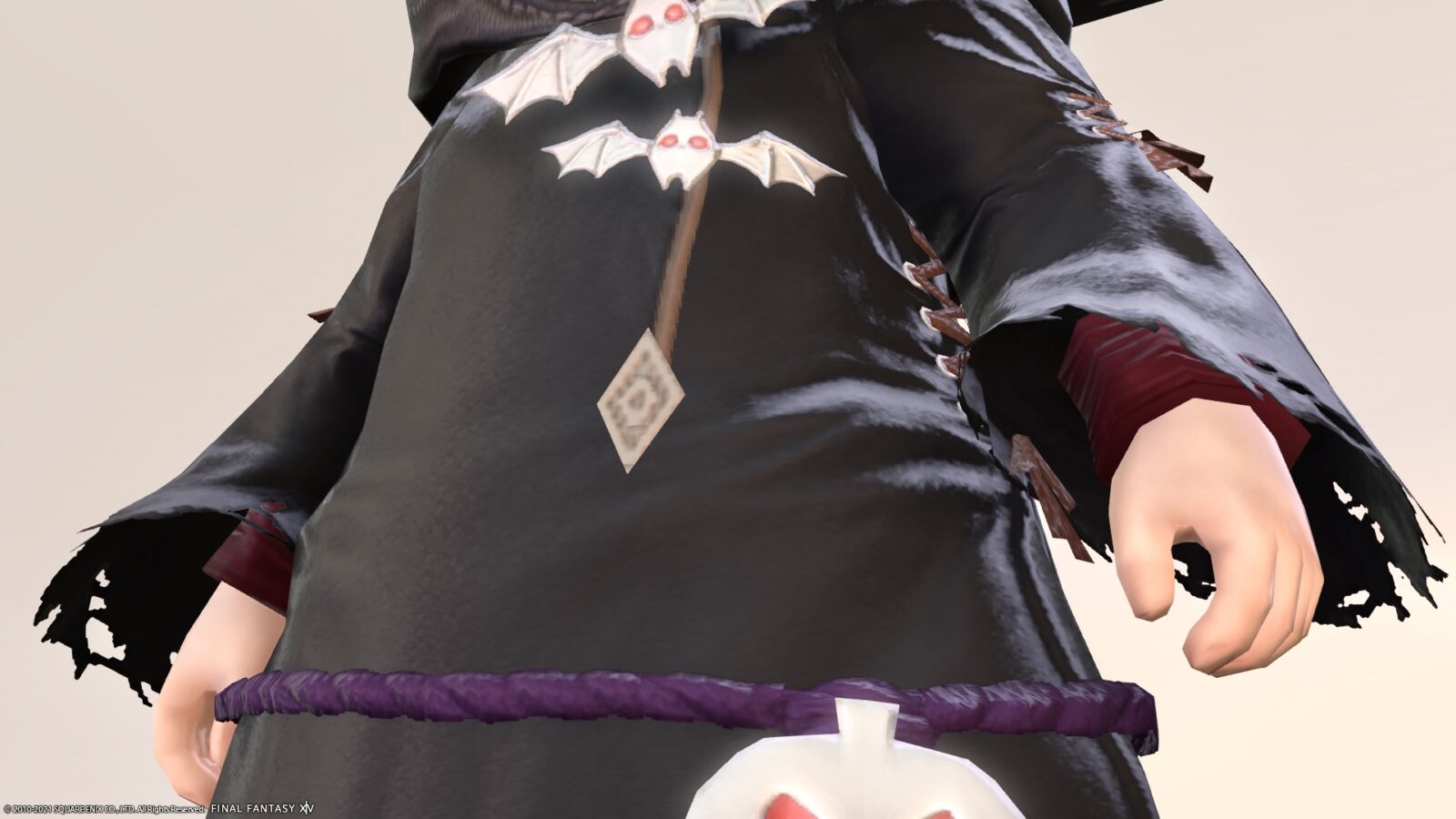 It's true that the torn sleeves are cute.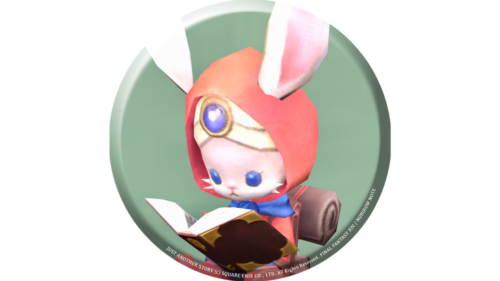 namingway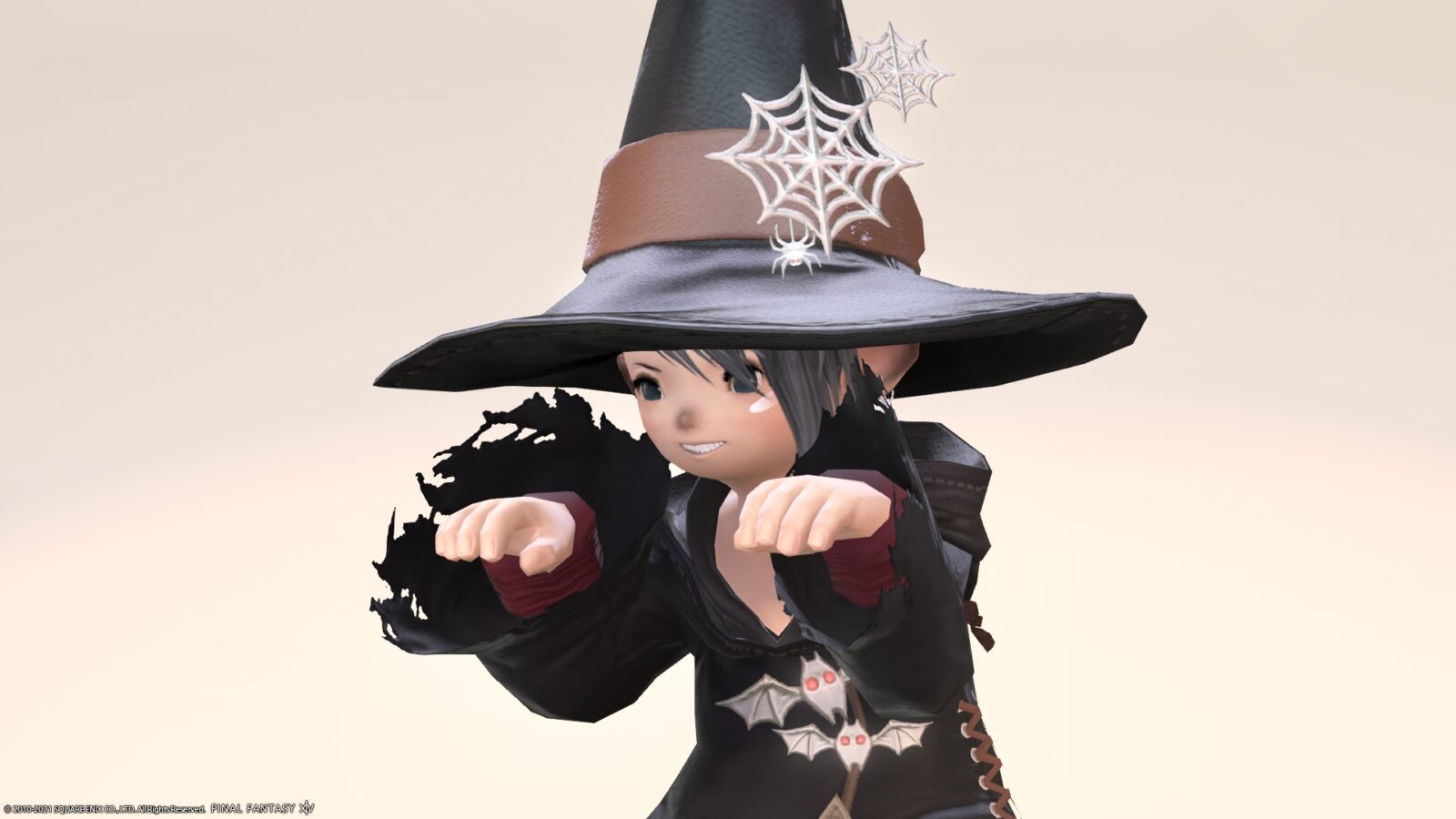 There are pumpkin accessories on the waist.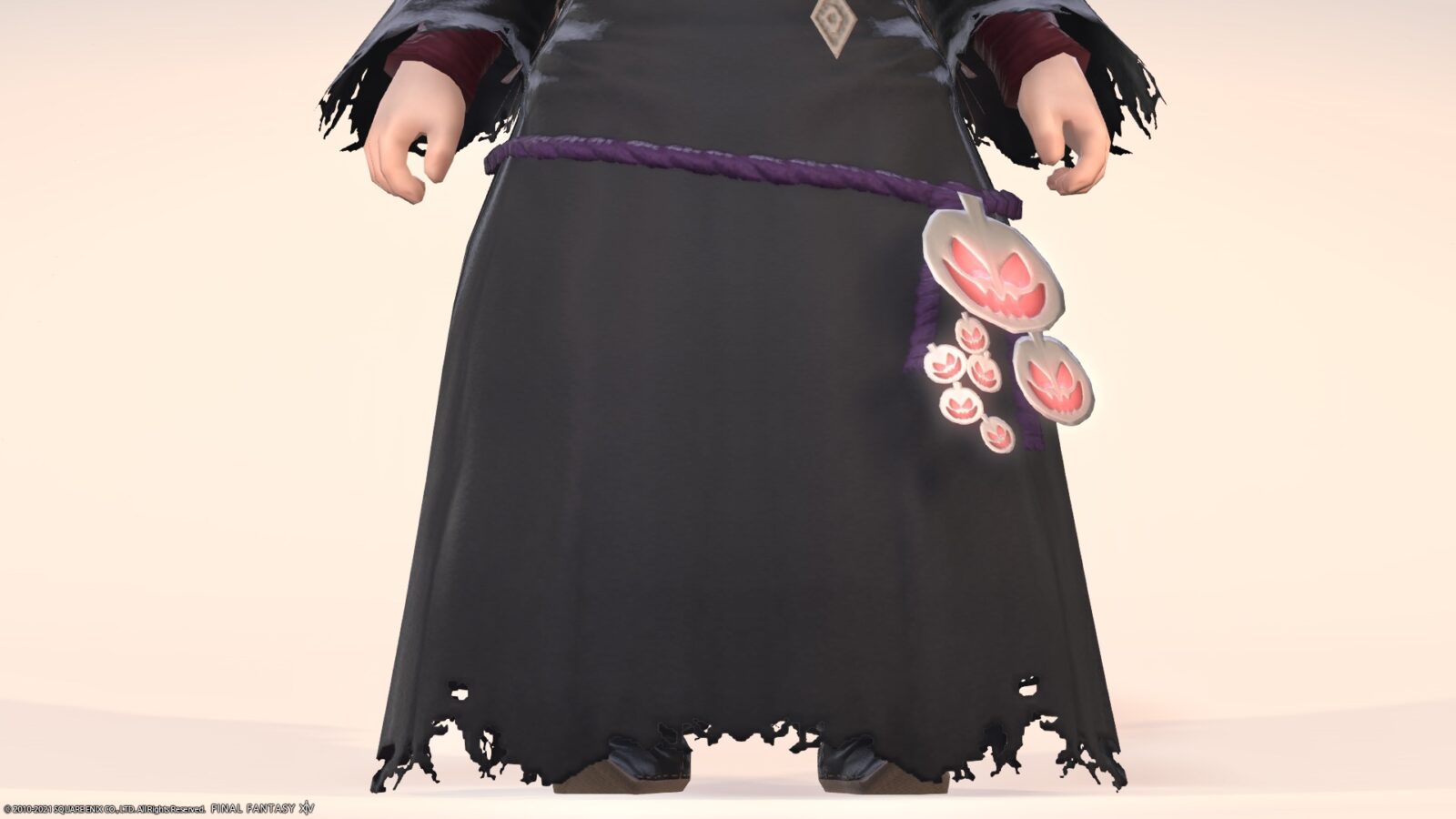 It's nice that it looks a little shiny!
There is a small bag on the back side.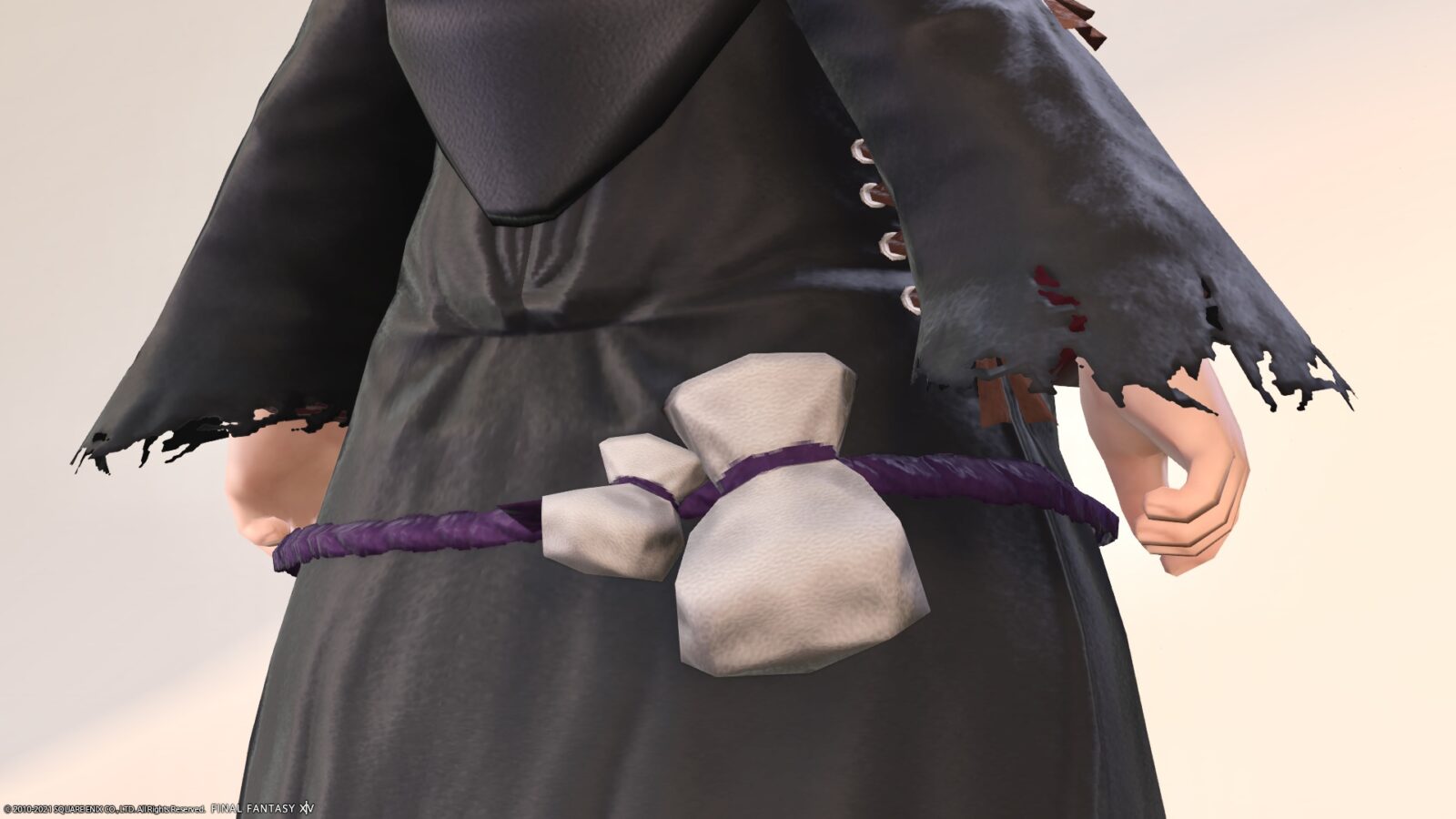 The hem is also torn, and it feels like it's tattered.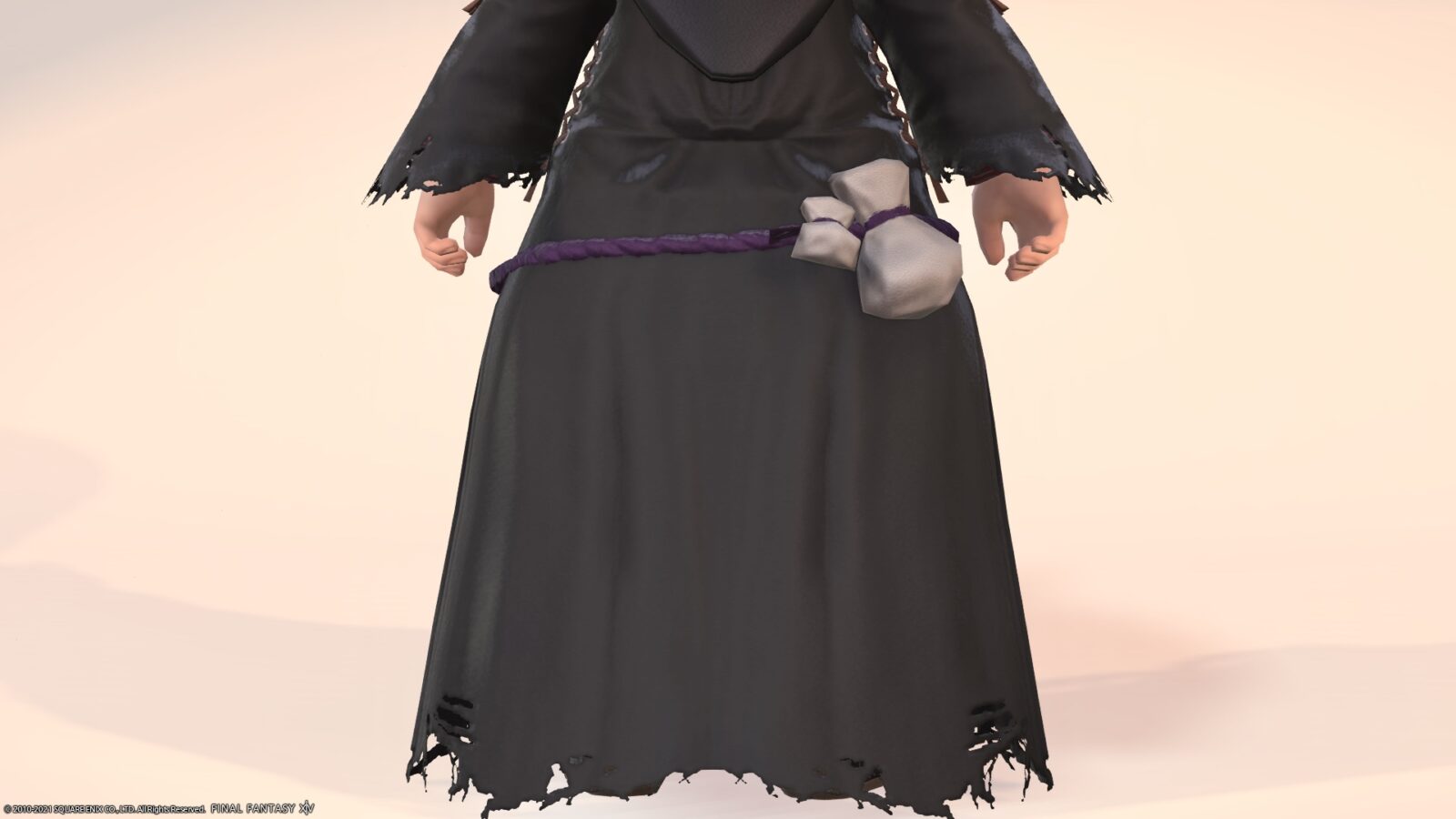 You can't see it if you're wearing a robe, but the Legs and Feet equipment looks like this.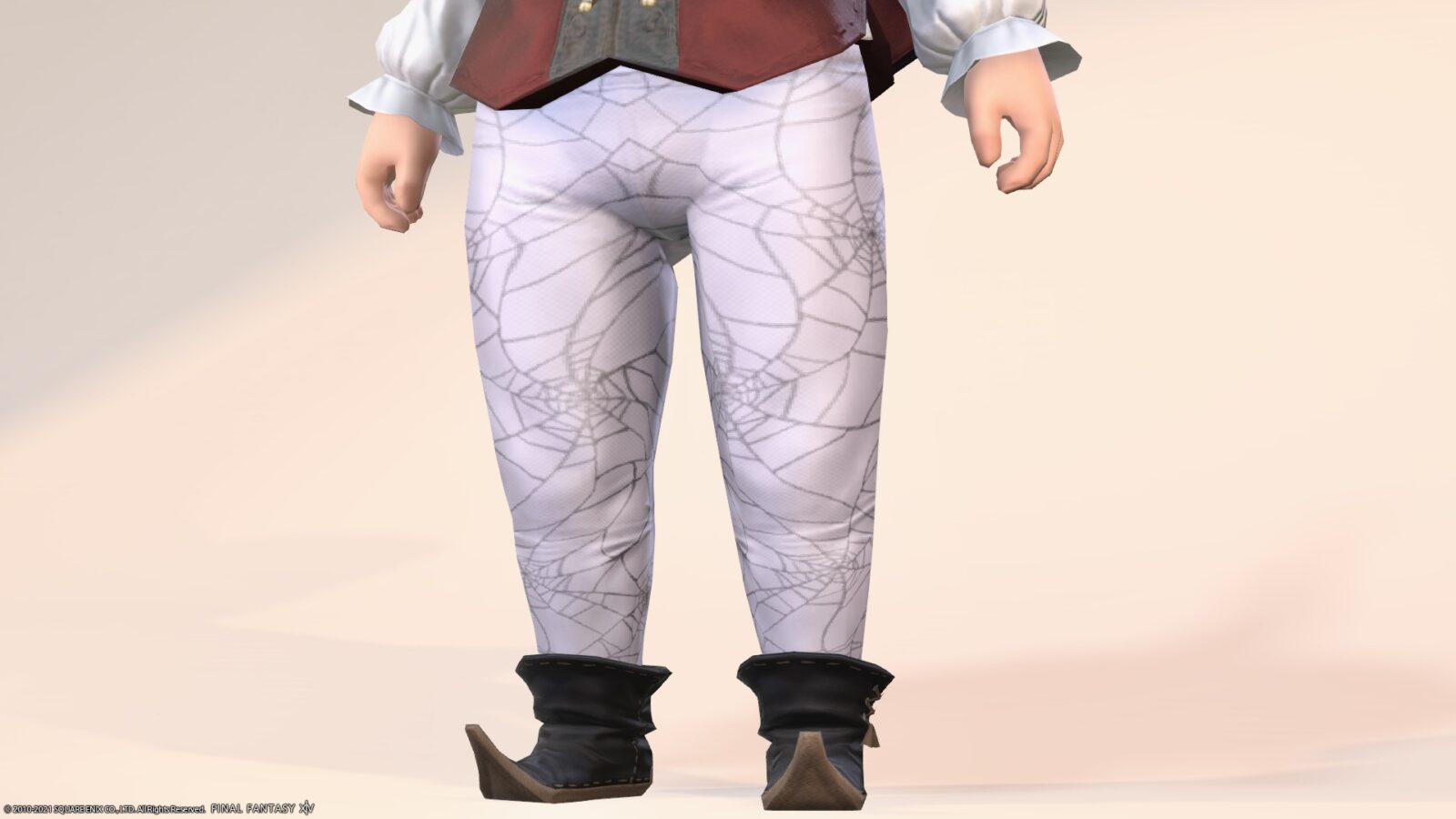 It's kind of flashy tights like Spider-Man.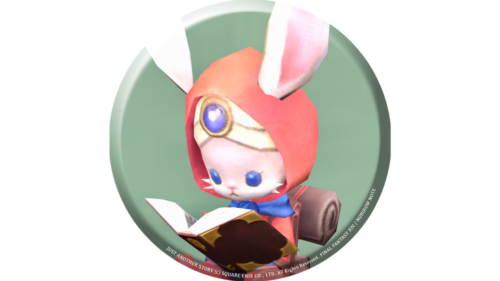 namingway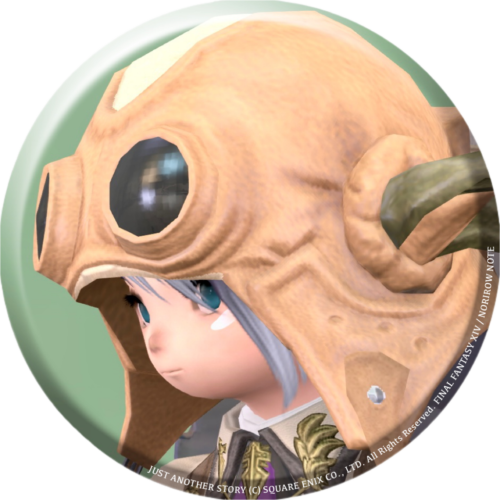 norirow
The toes of the shoes can be very cute ♪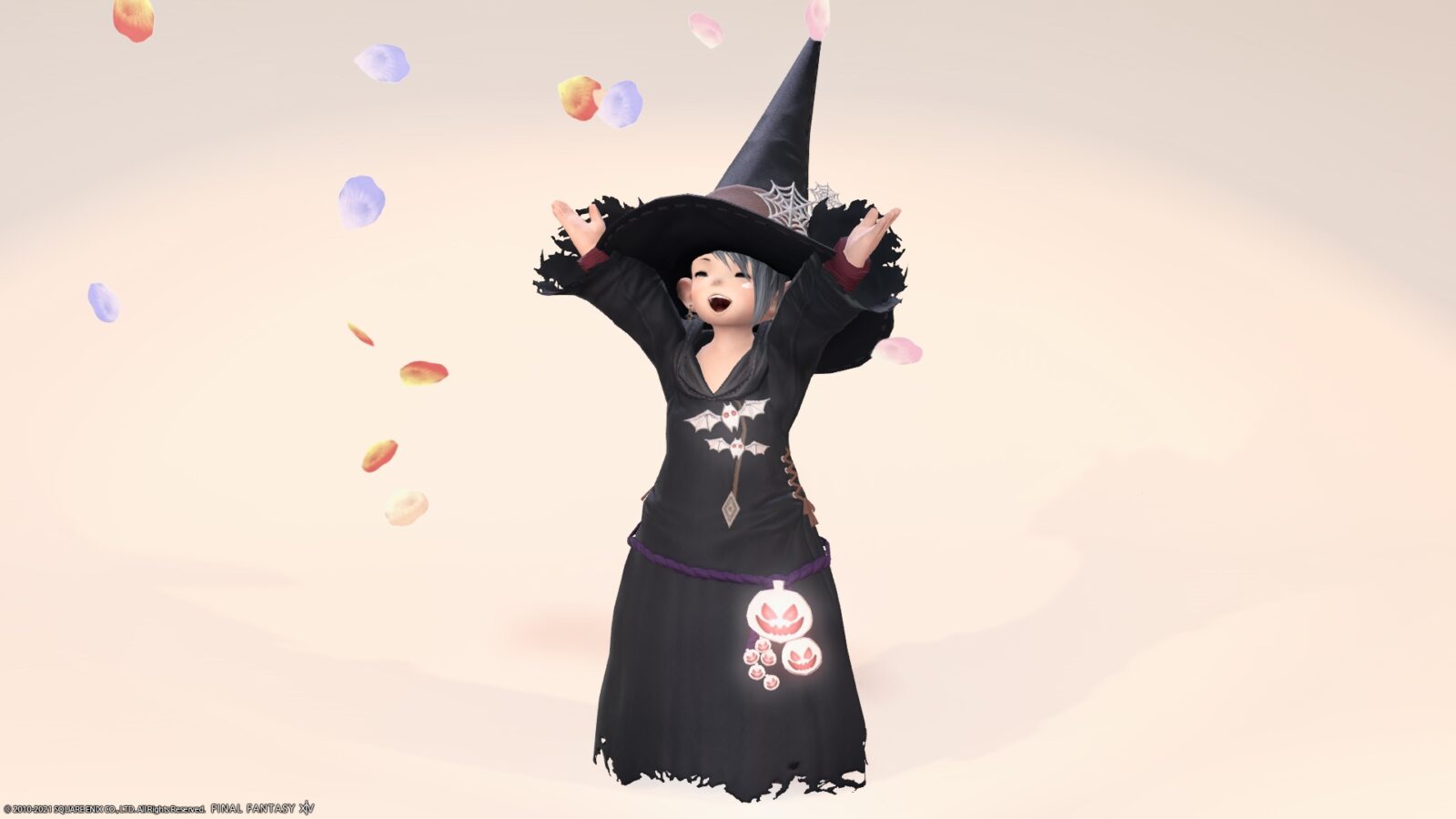 And with the sickle "Blackbosom Grim Reaper", more like Halloween?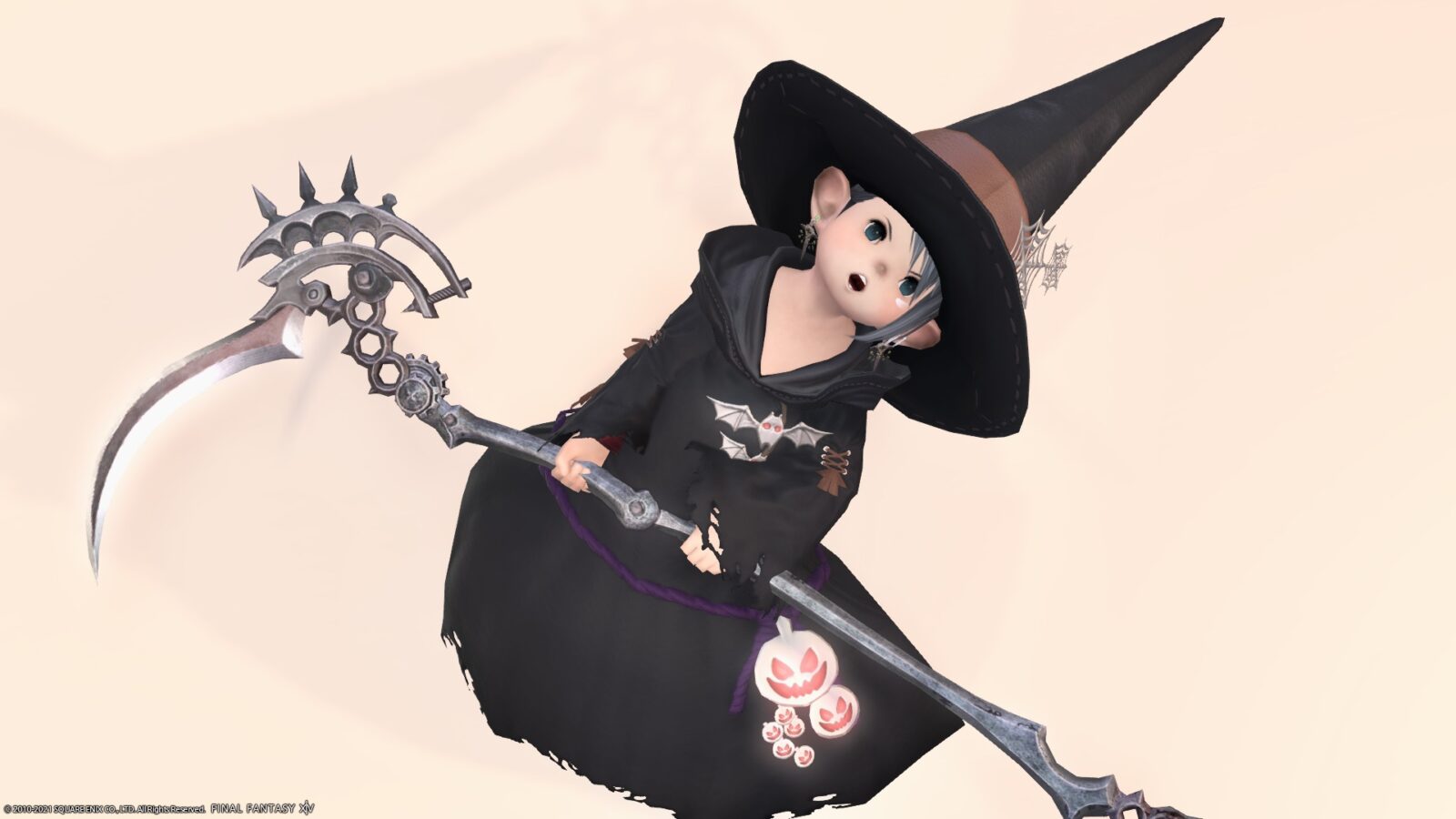 Why do you have a sickle when you are a witch?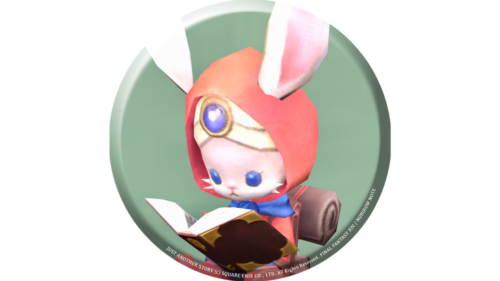 namingway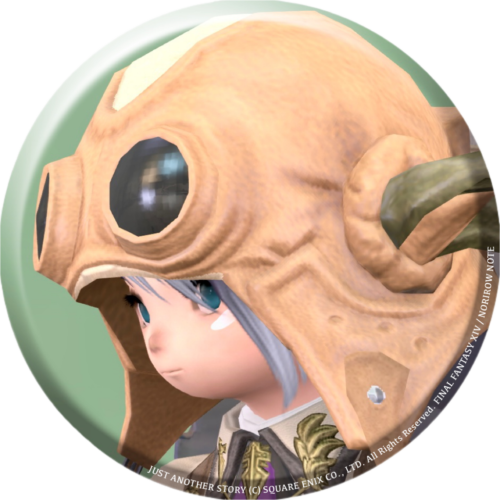 norirow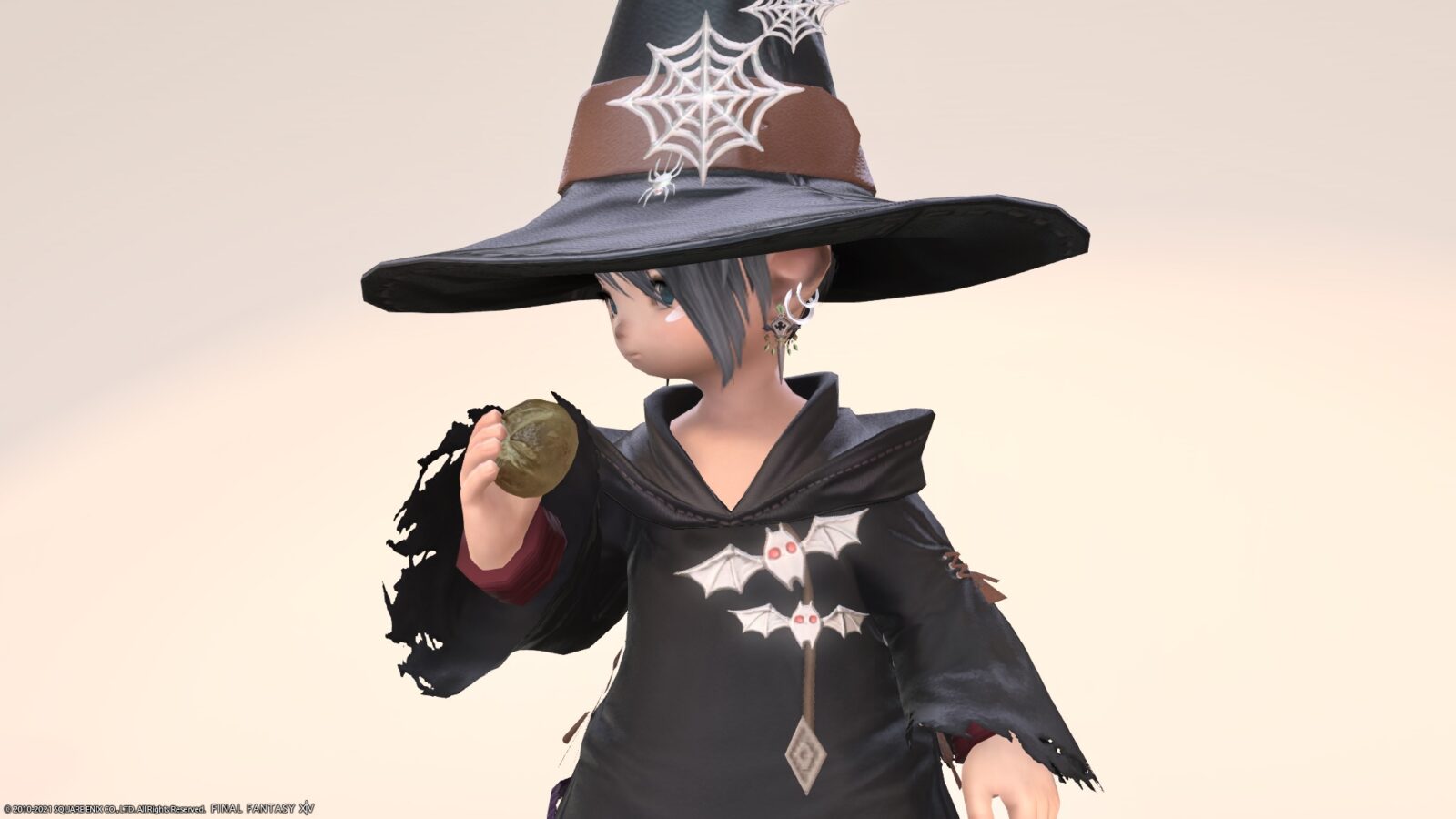 So, it was a record of Halloween costume and billing equipment "Eerie Garments".
▼ Please check the video for the movement of the fabric!
Related records
Various billing equipment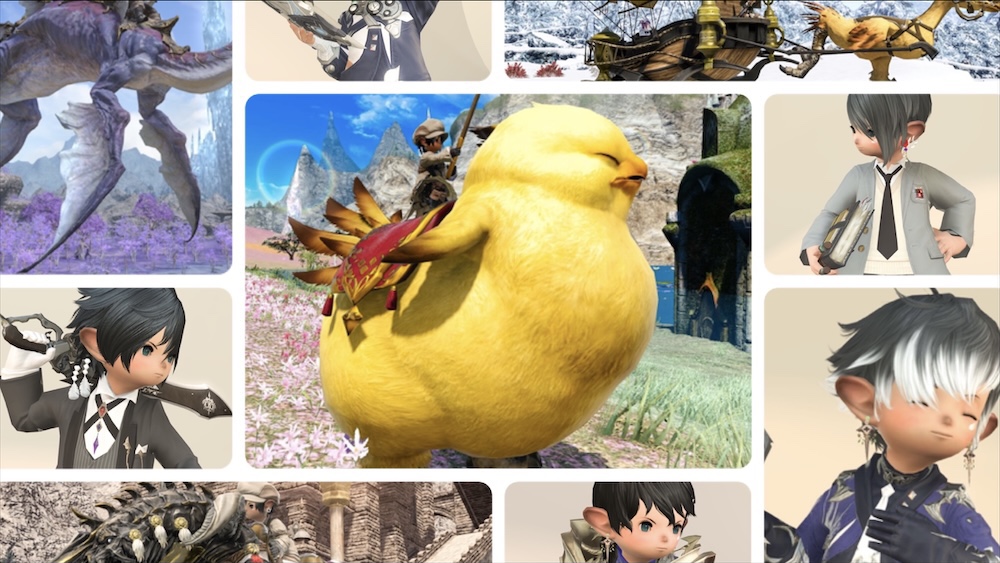 Billing items
A summary of billing equipment and mounts that can be purchased at the FF14 online store and Mog Station. / FF14オンラインストアとモグステーションで購入できる、課金装備と課金マウントのまとめです