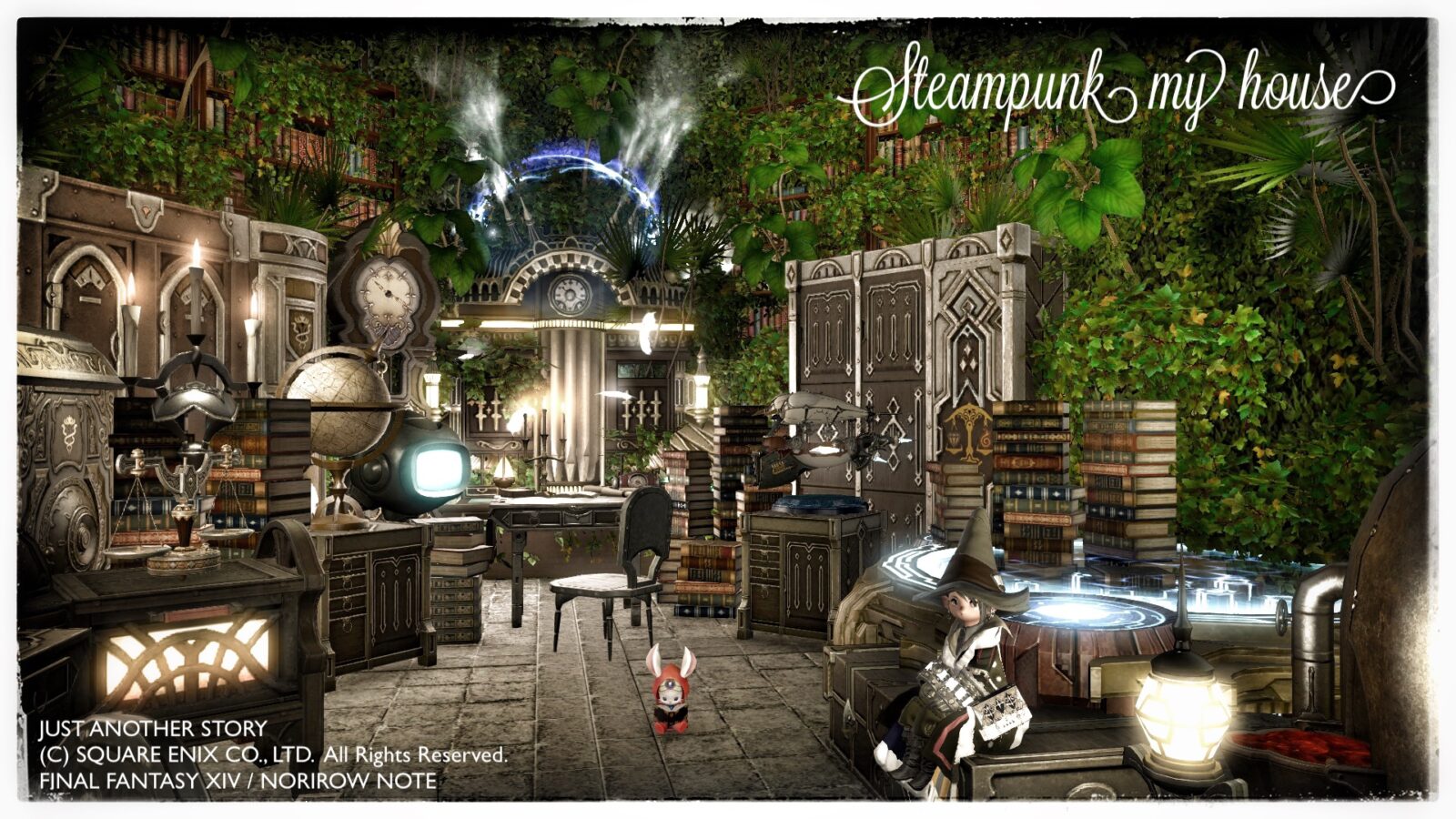 I changed the housing a little, so I will record it.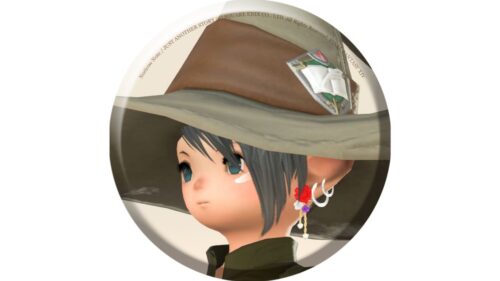 norirow
It's our hideout in the forest ♪
Our hideaway is a small house on a lavender bed.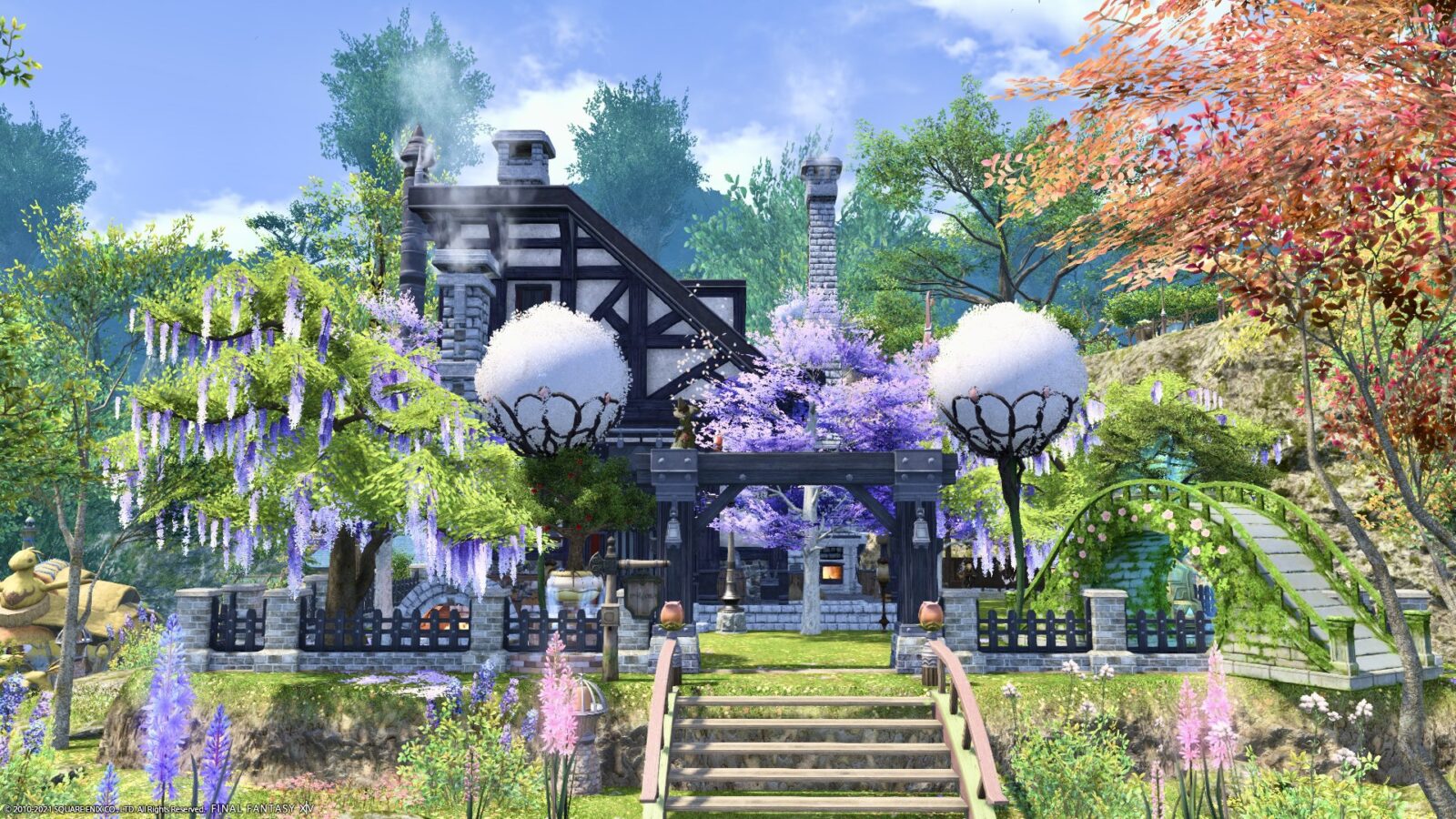 1st floor: Living dining
The first floor is a living room and dining room, which is a relaxing space where we usually spend time.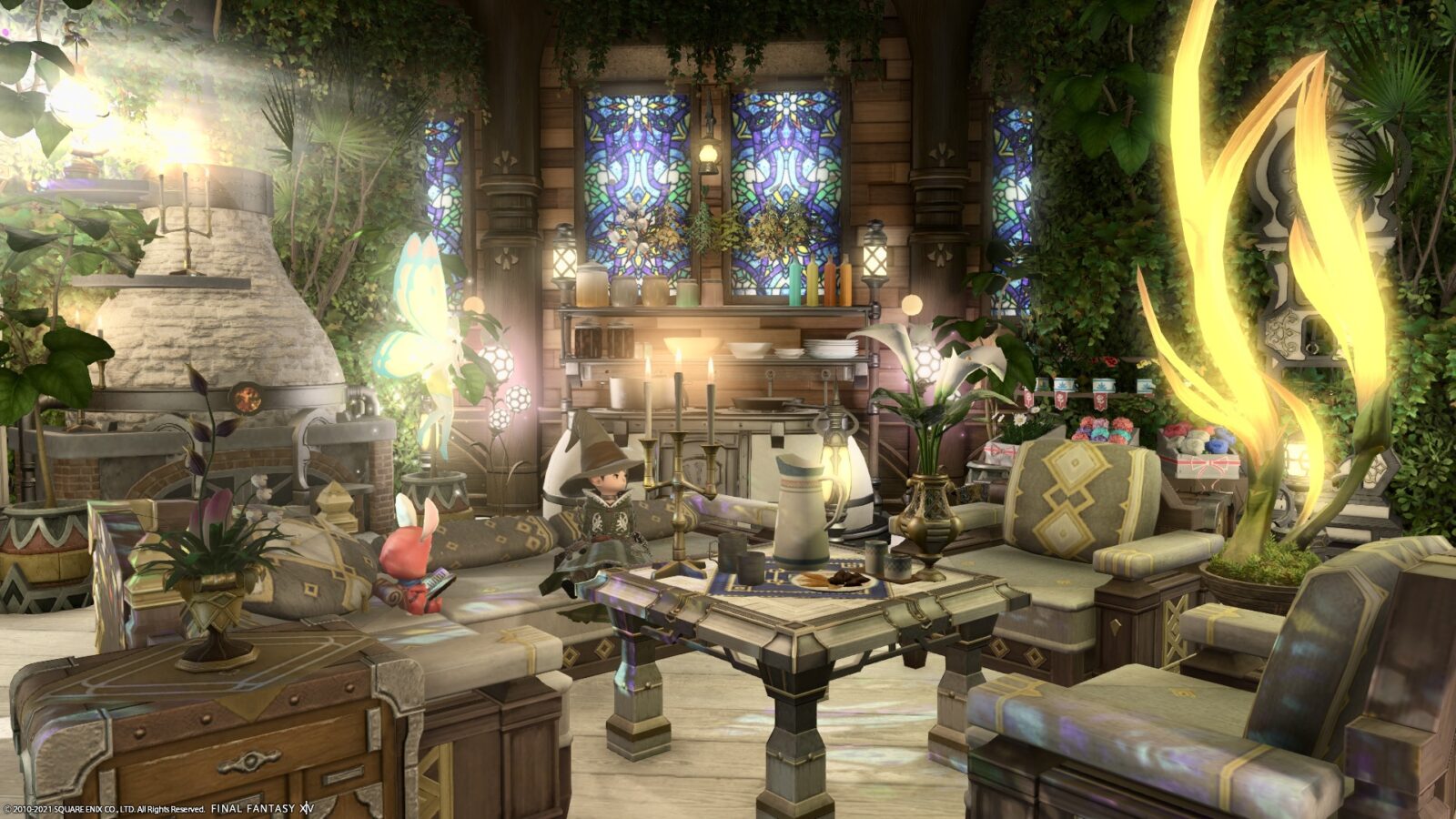 It's a forest house, so there are a lot of plants.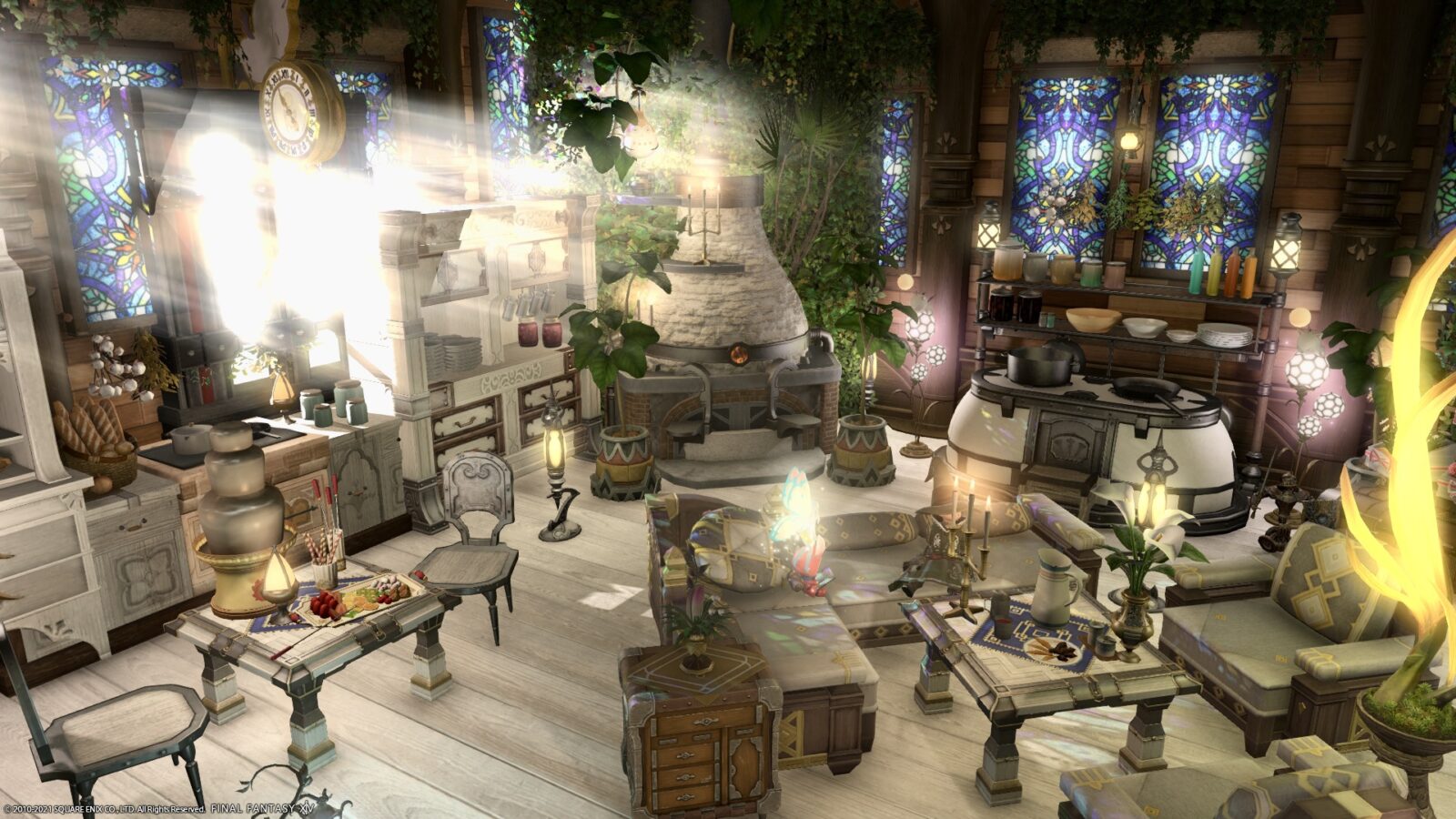 Norirow-san, it's always hard to maintain because the ivy grows quickly.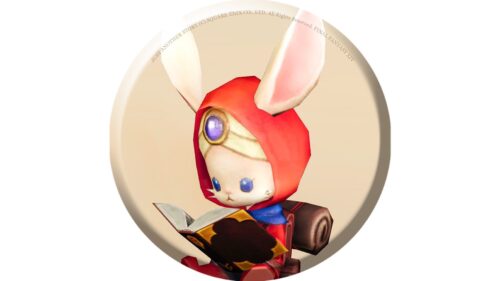 namingway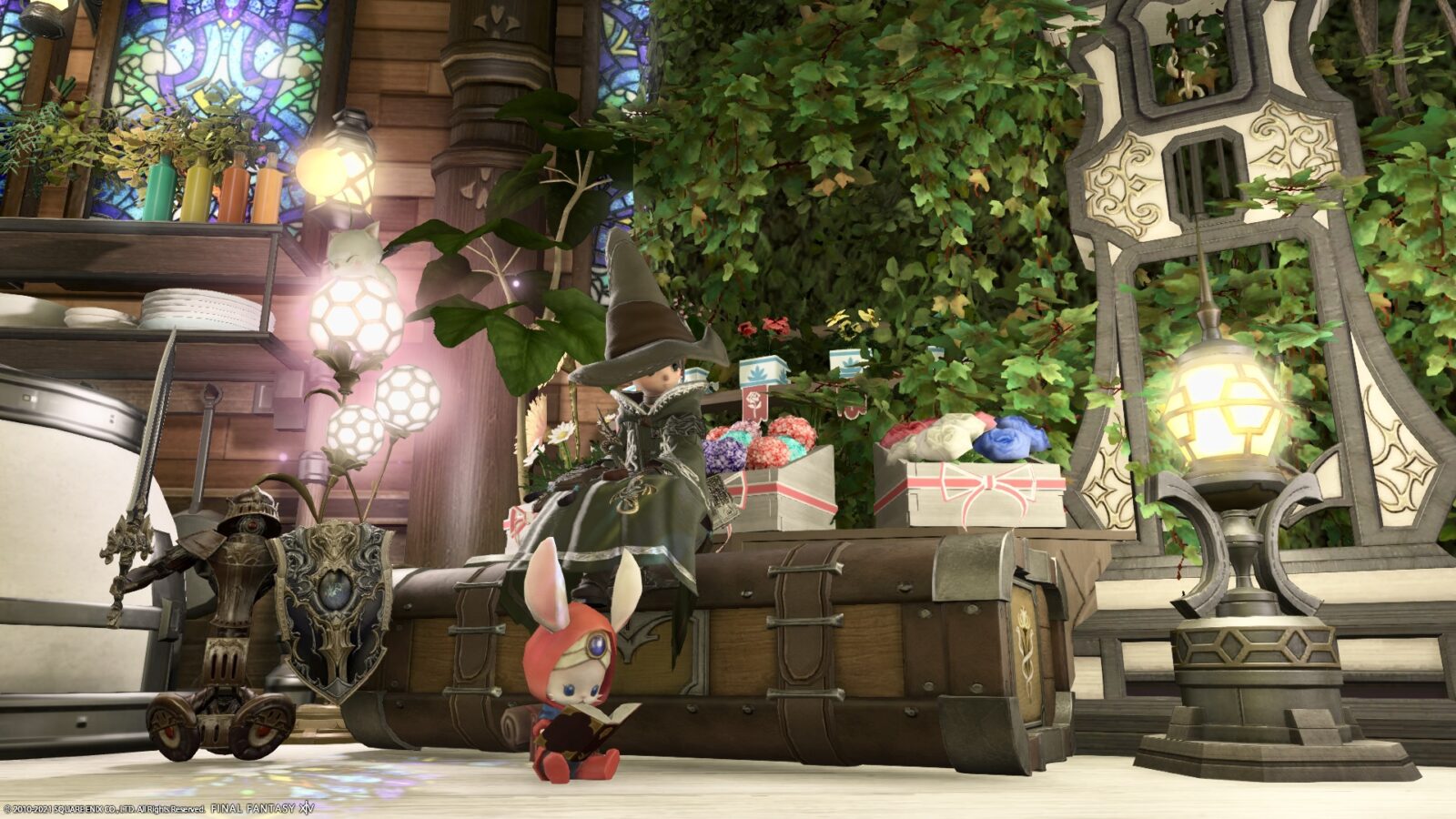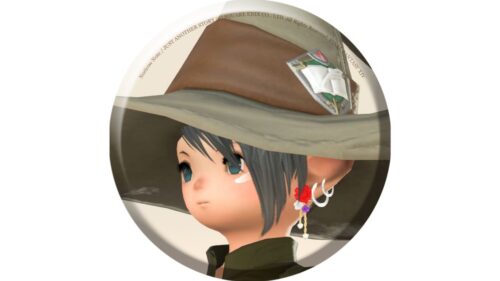 norirow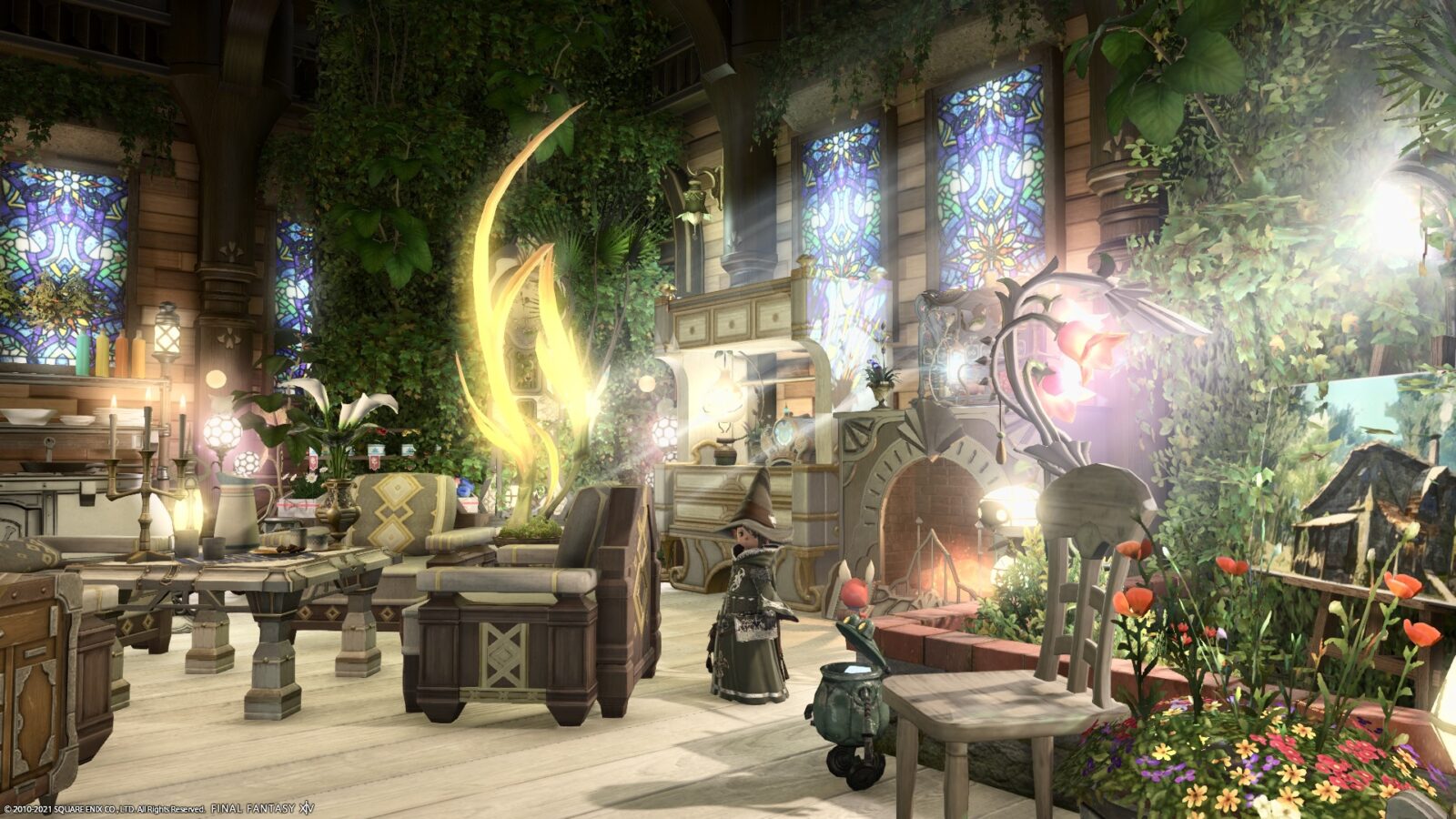 I like the time when the light shines in beautifully.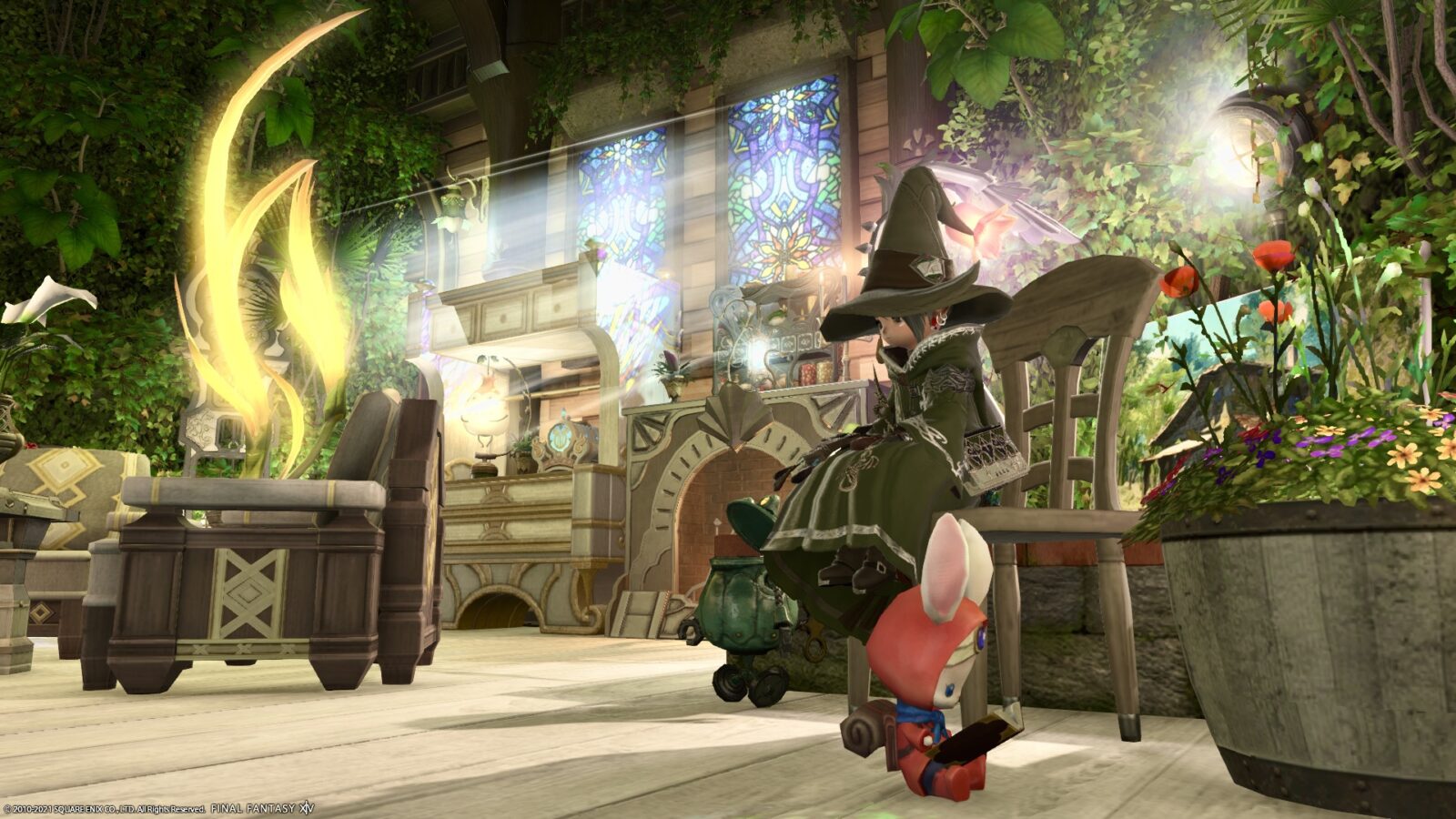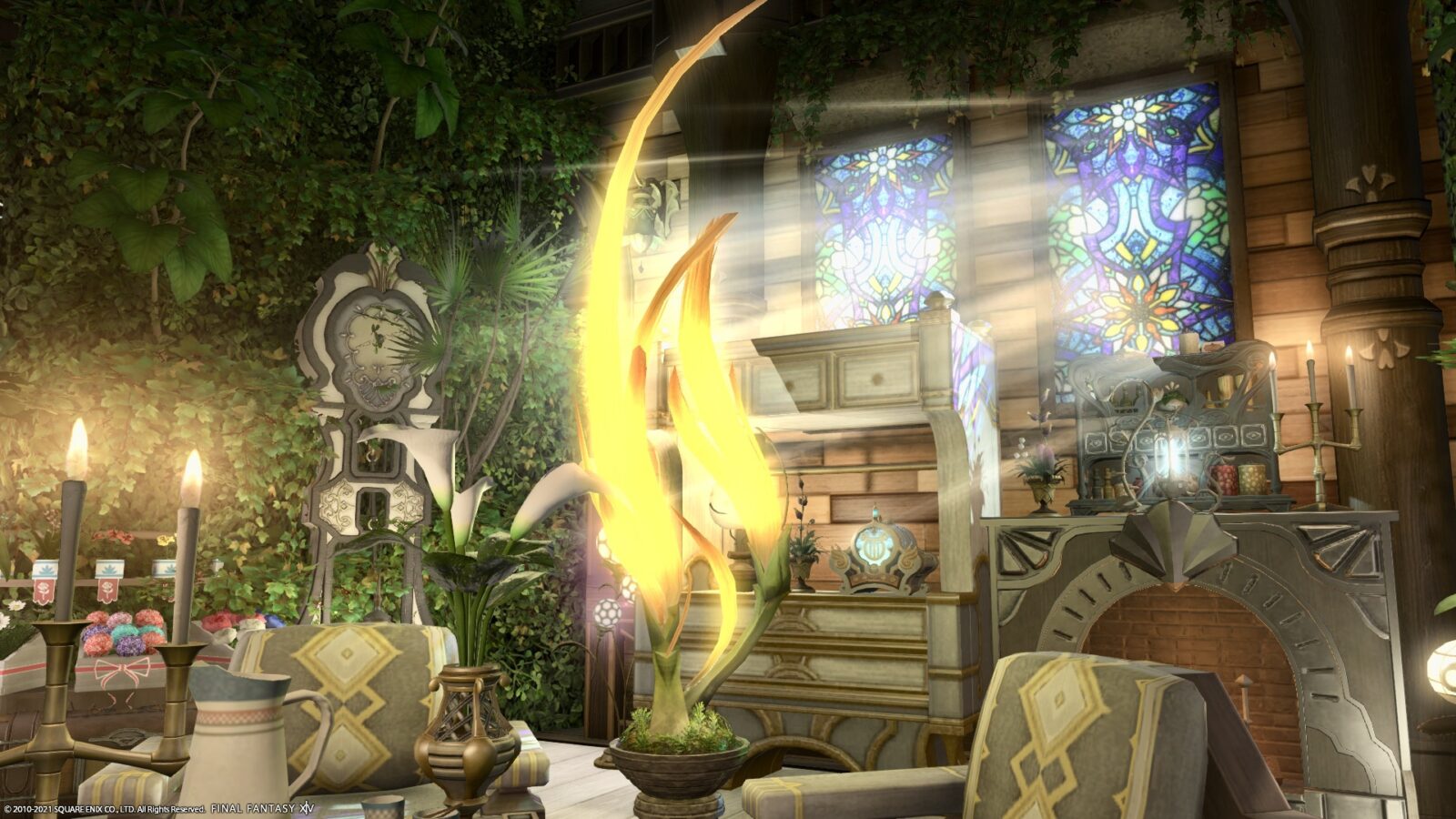 I try not to use walls or pillars so that my view is not too narrow.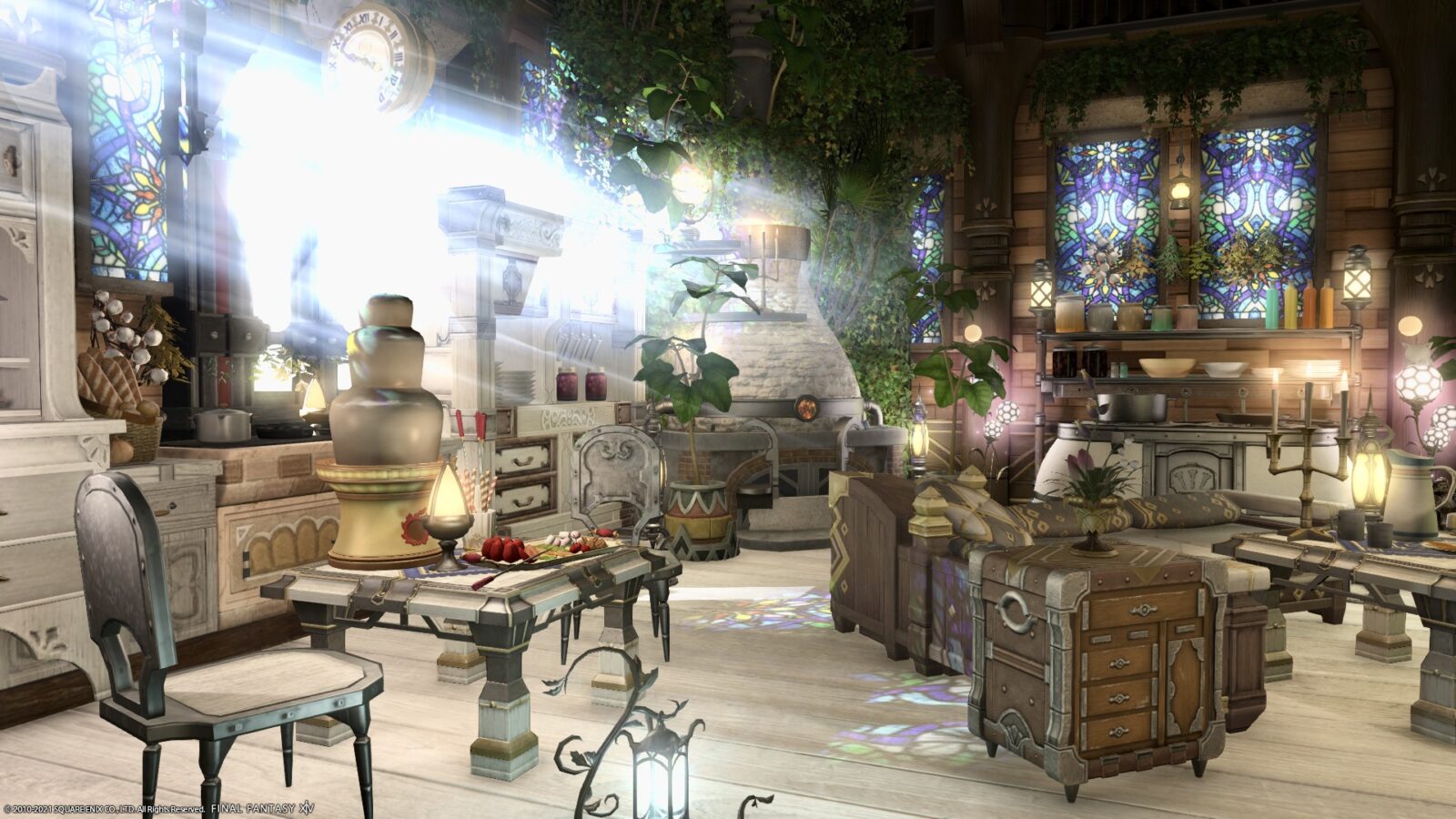 Norirow-san, if you use the "floating technique", you can create a room with a higher degree of freedom, right?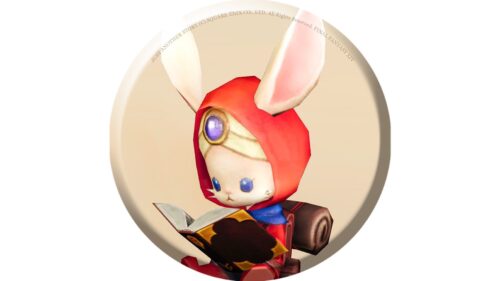 namingway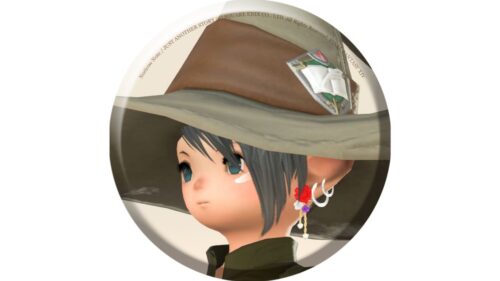 norirow
Uh, yeah, that's right, but I wanted to make a room without using "floating technique" 💦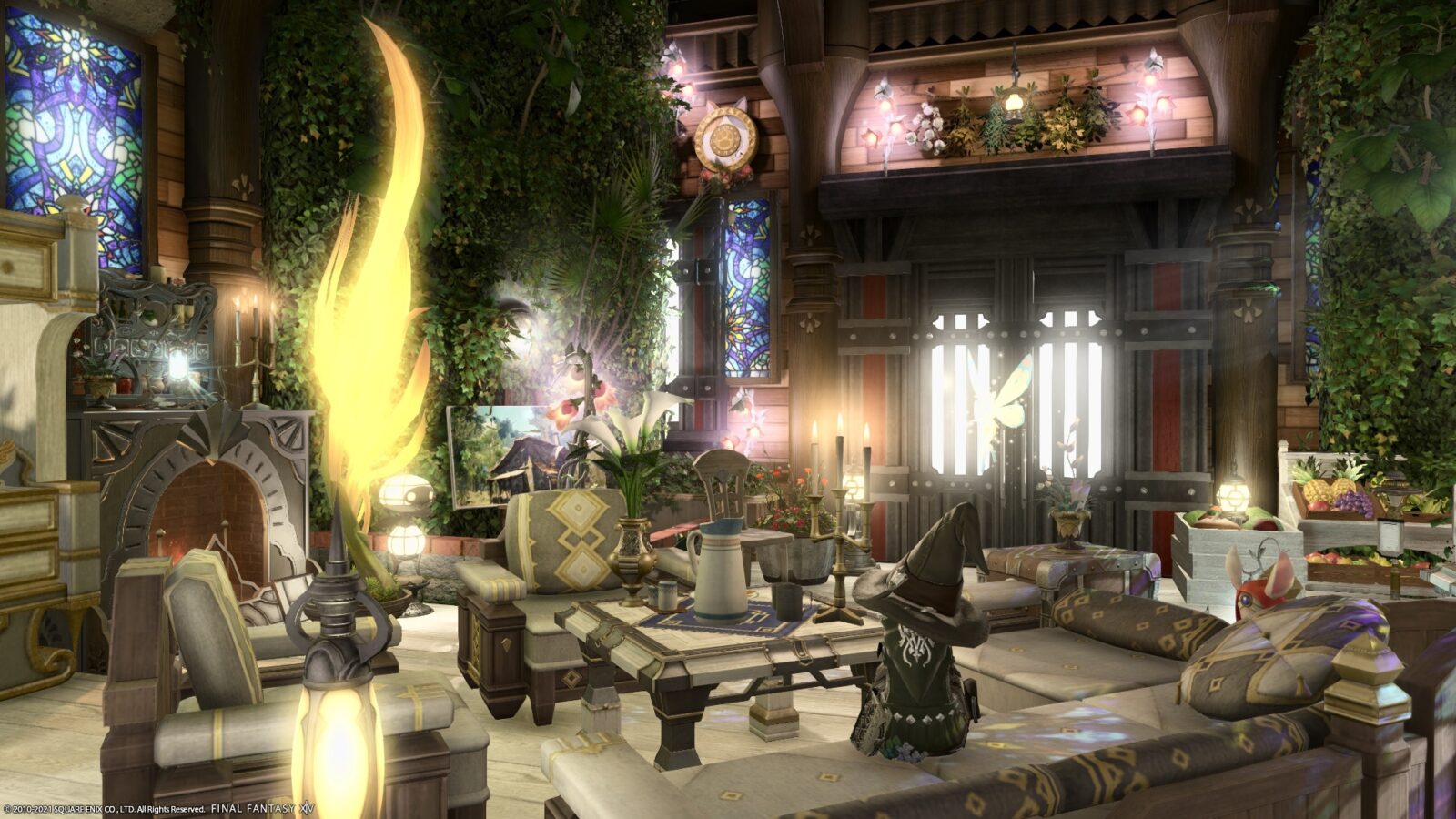 Isn't that just that you can't master the "technique"?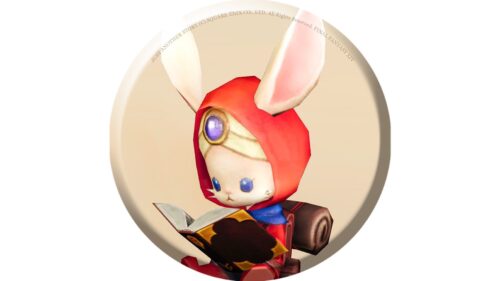 namingway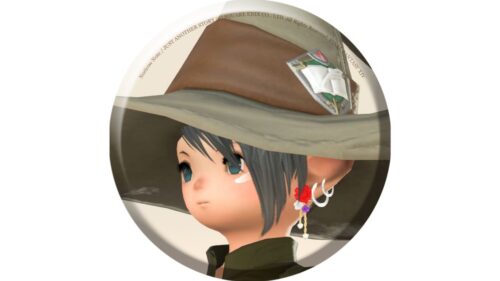 norirow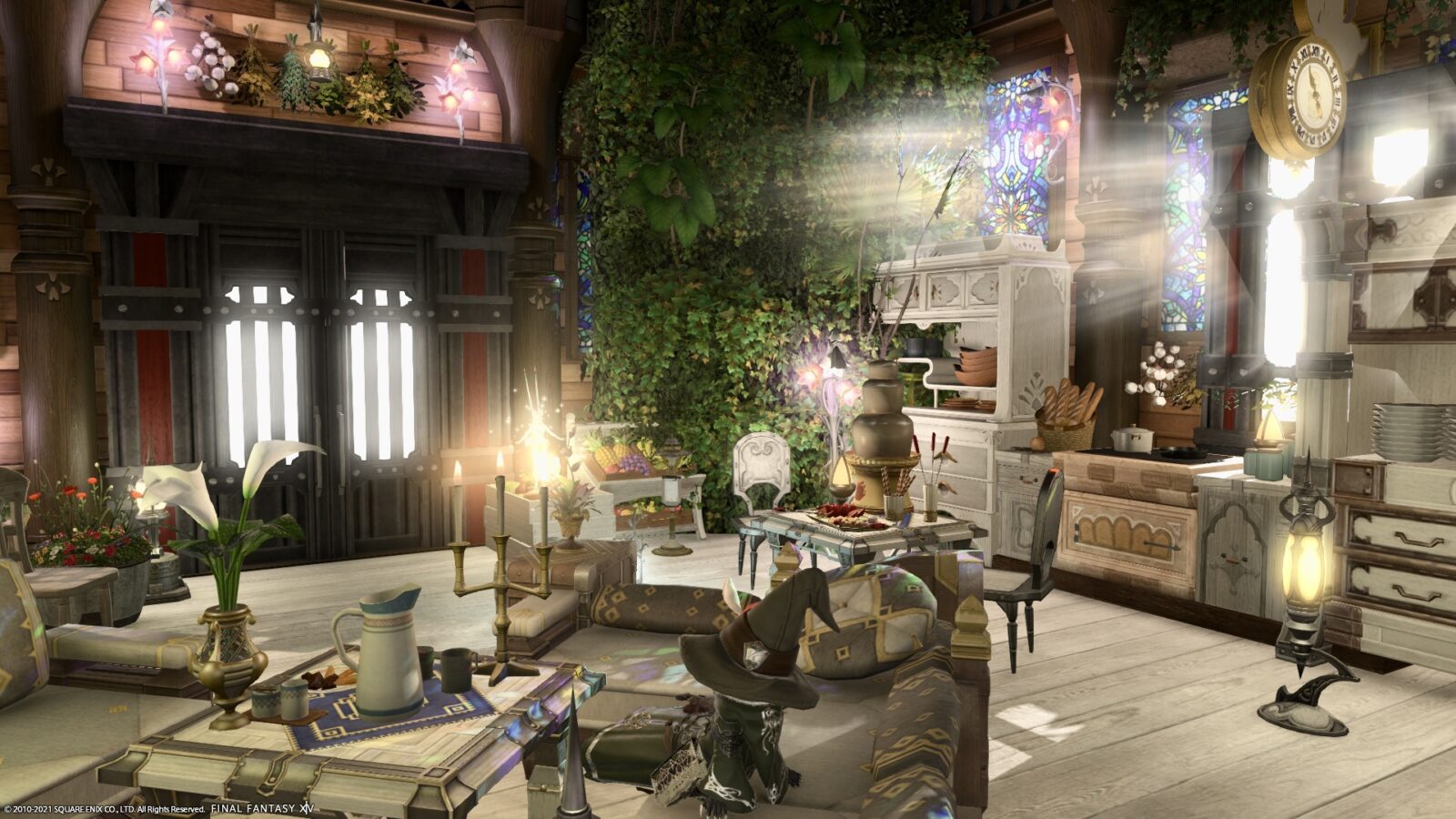 My favorite place is the waterside sketch space in the corner of the room.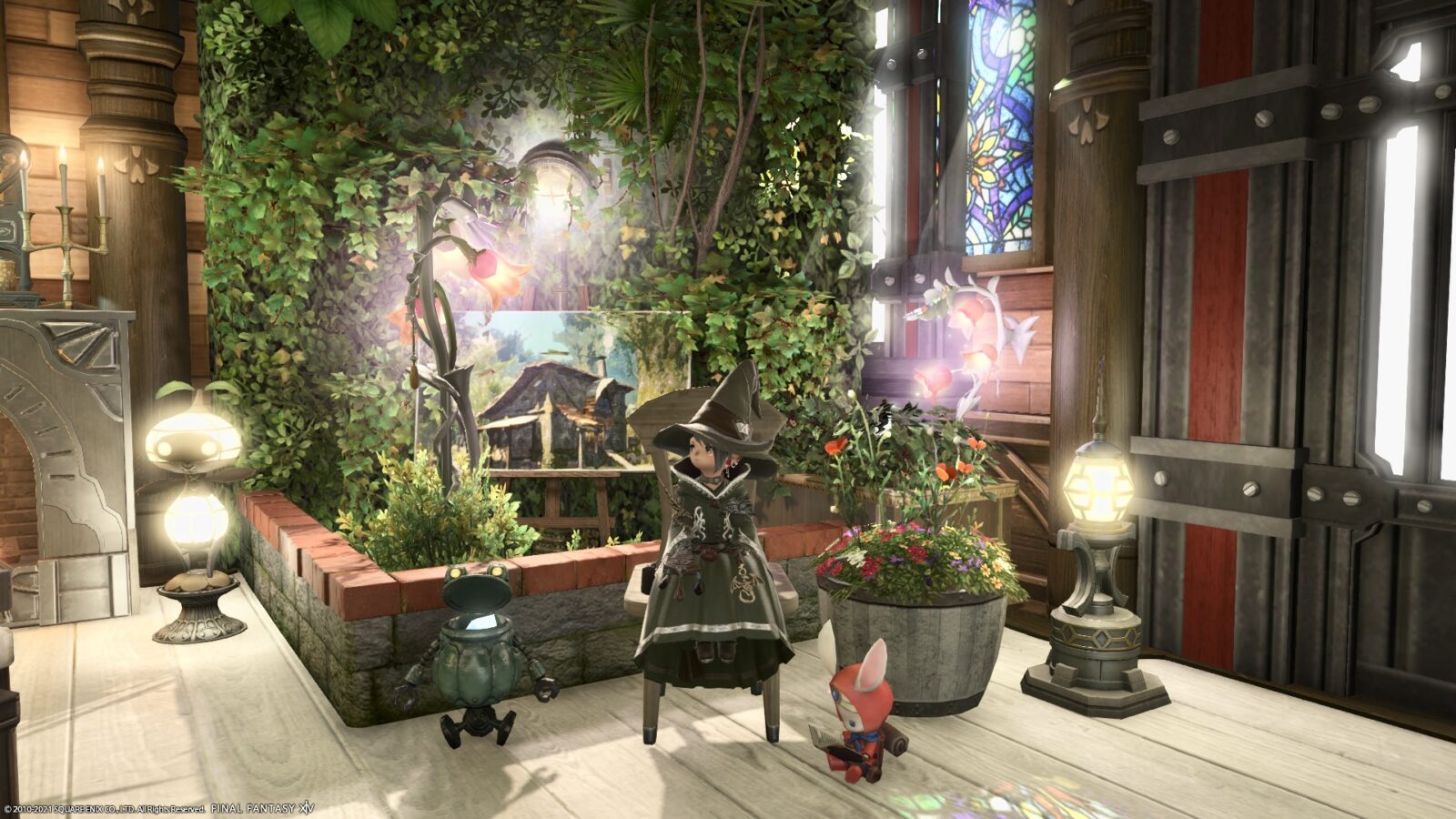 The "Fat Cat Clock" given to me by my dear friend who has gone to heaven is carefully displayed here.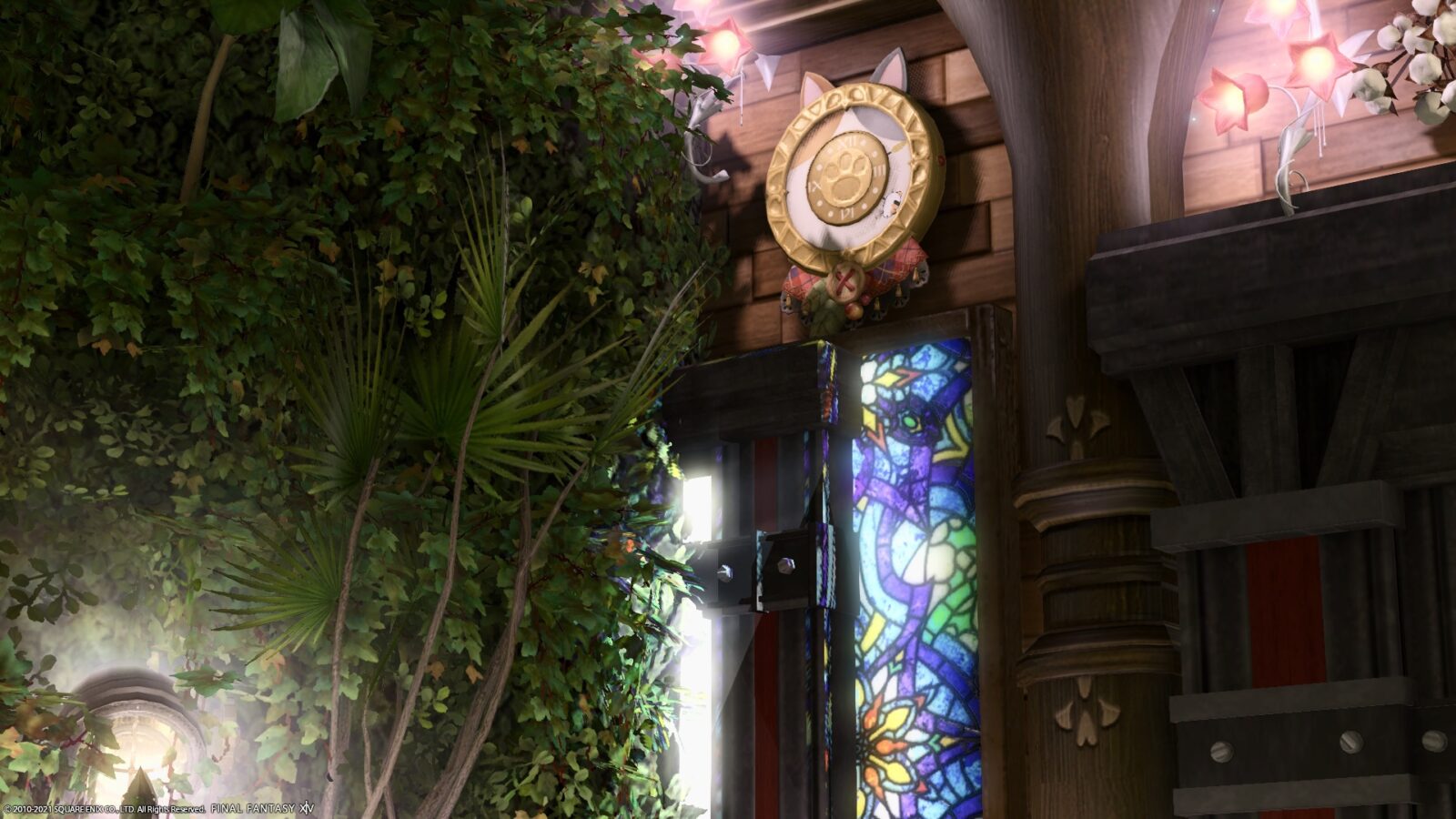 At first glance, you are not allowed to go to the basement, but you can gently put it in through the gaps in the vegetation.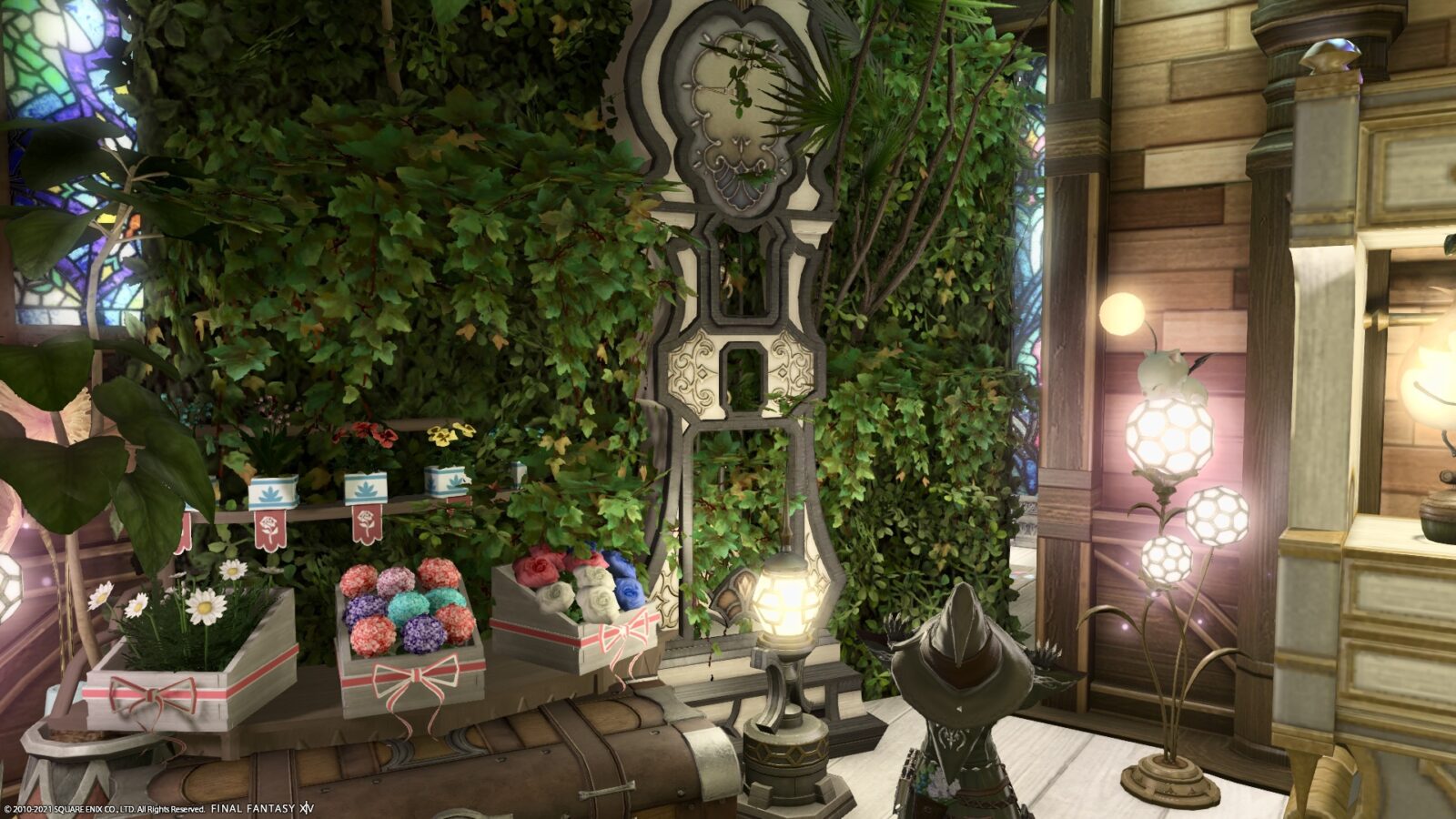 It's hard to pass here every time and it's annoying.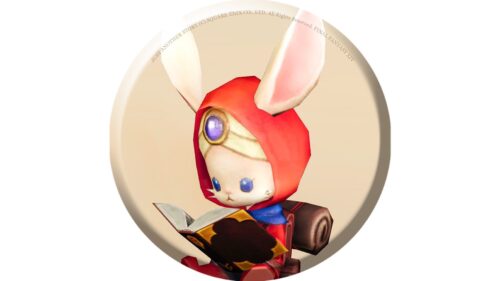 namingway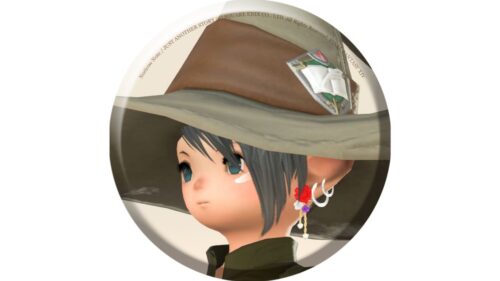 norirow
Ahahaha … You see, it's a secret basement, right? 💦
Underground: Secret underground workshop
The basement is a secret workshop where I try new inventions night after night.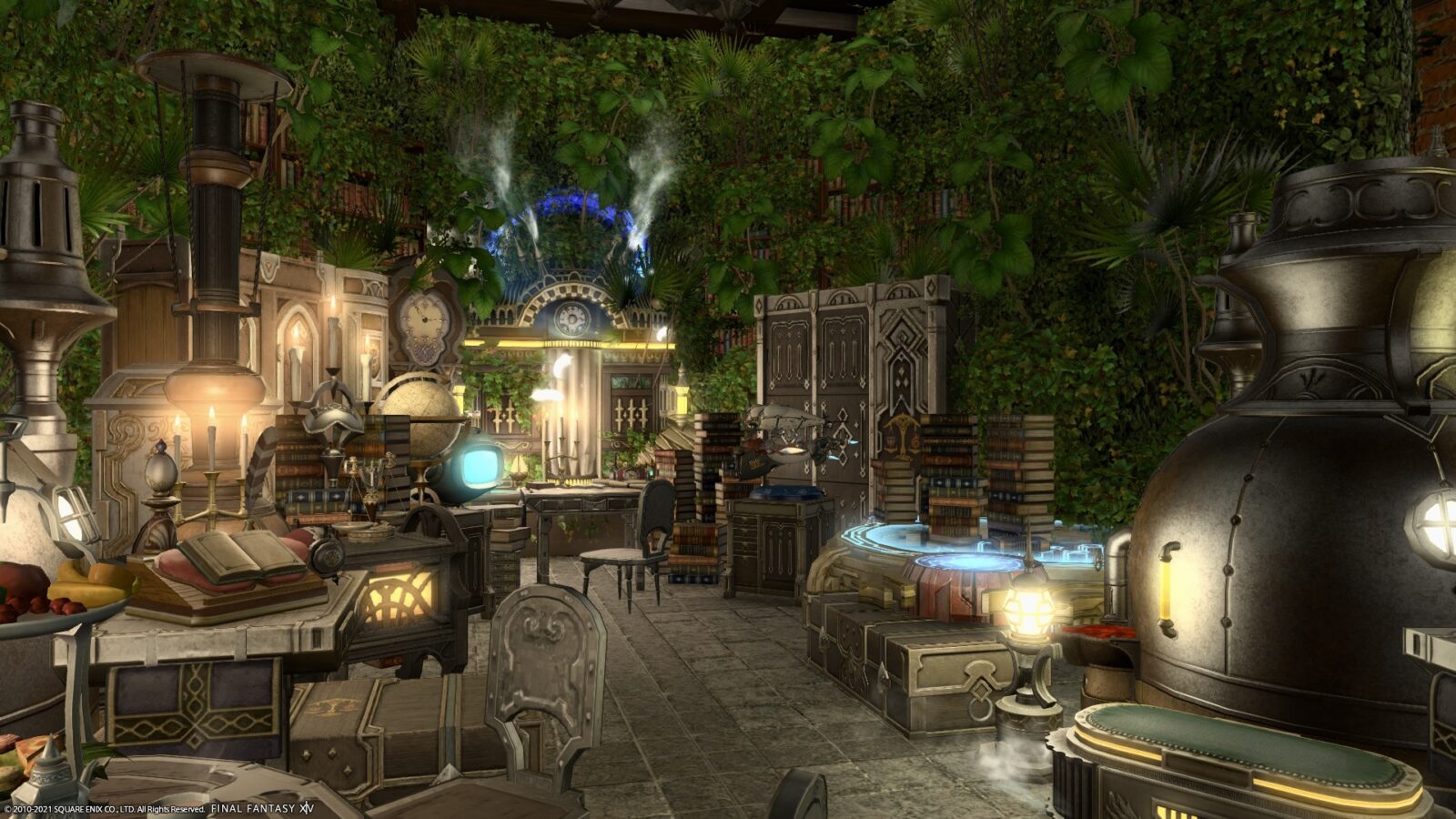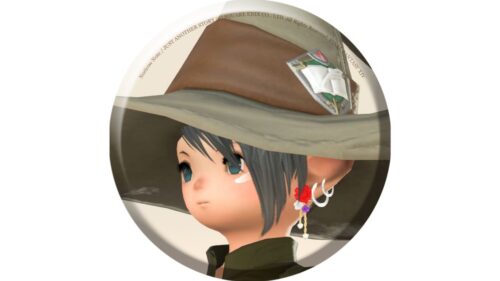 norirow
It's an underground workshop that I longed for steampunk.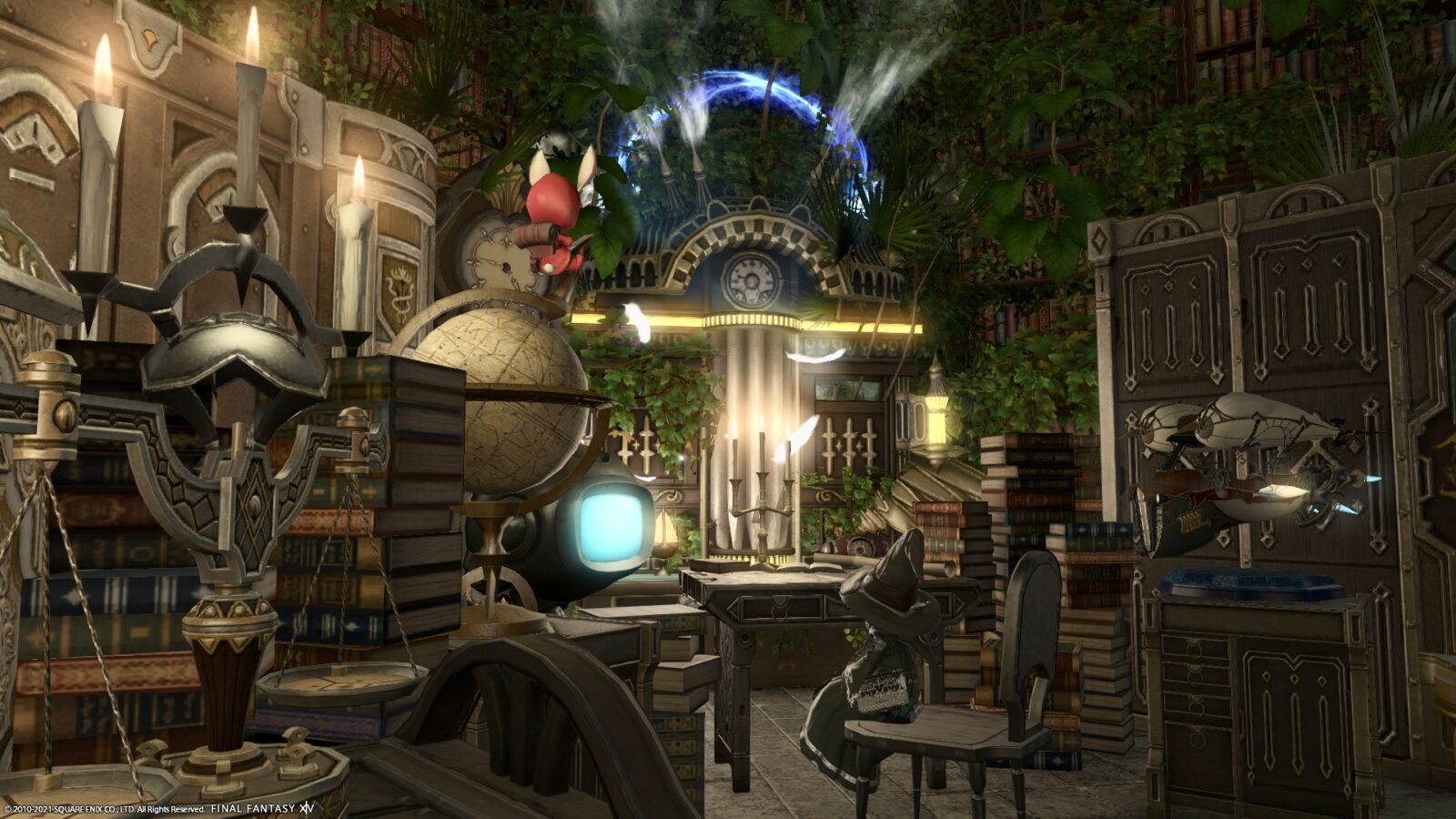 It's always dim and troublesome.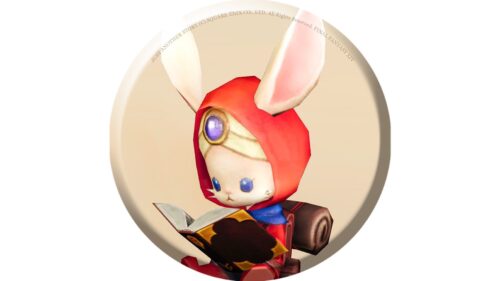 namingway
The lighting is 0, but I think it's surprisingly bright.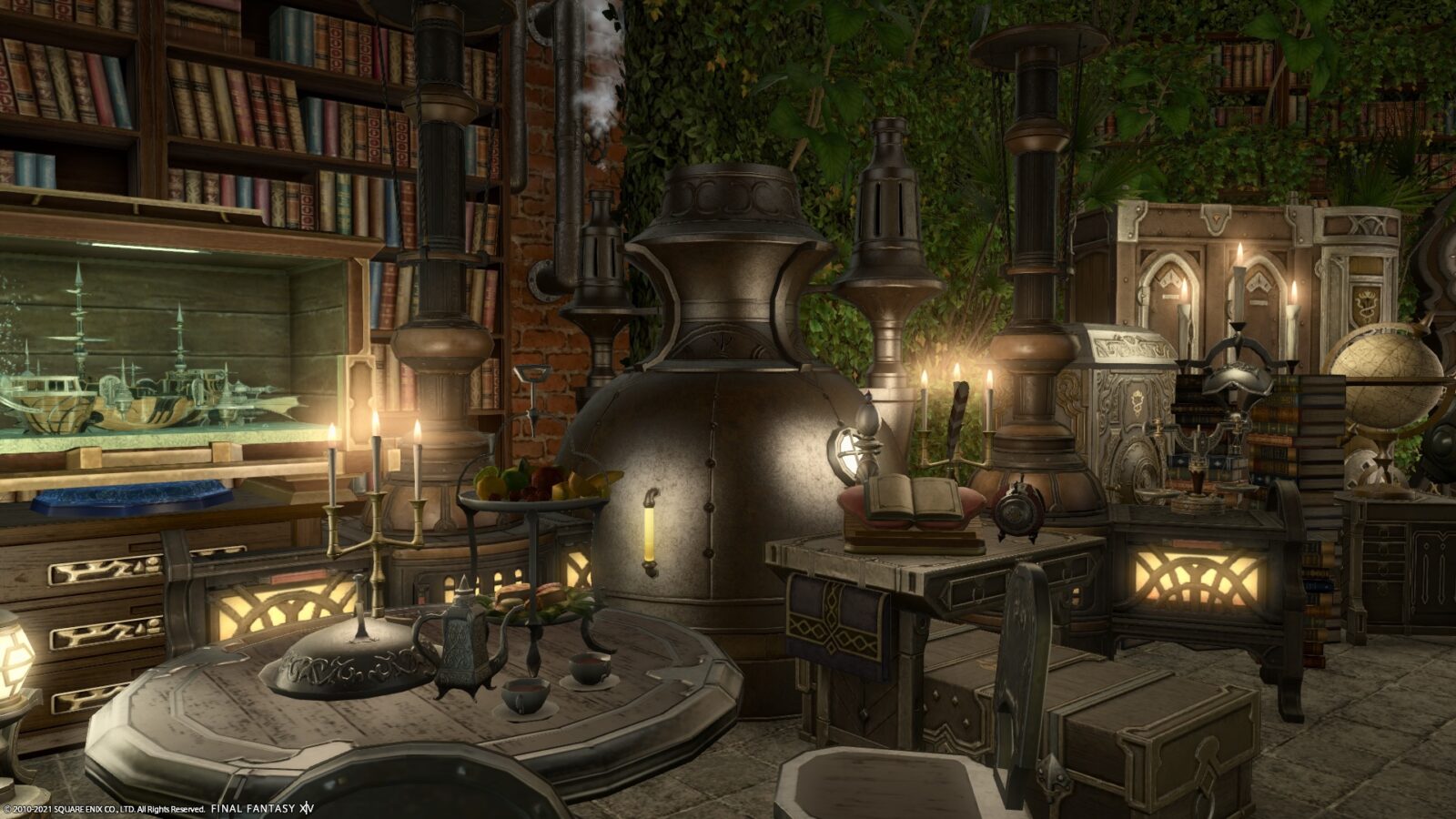 And the junks that are randomly placed in various ways.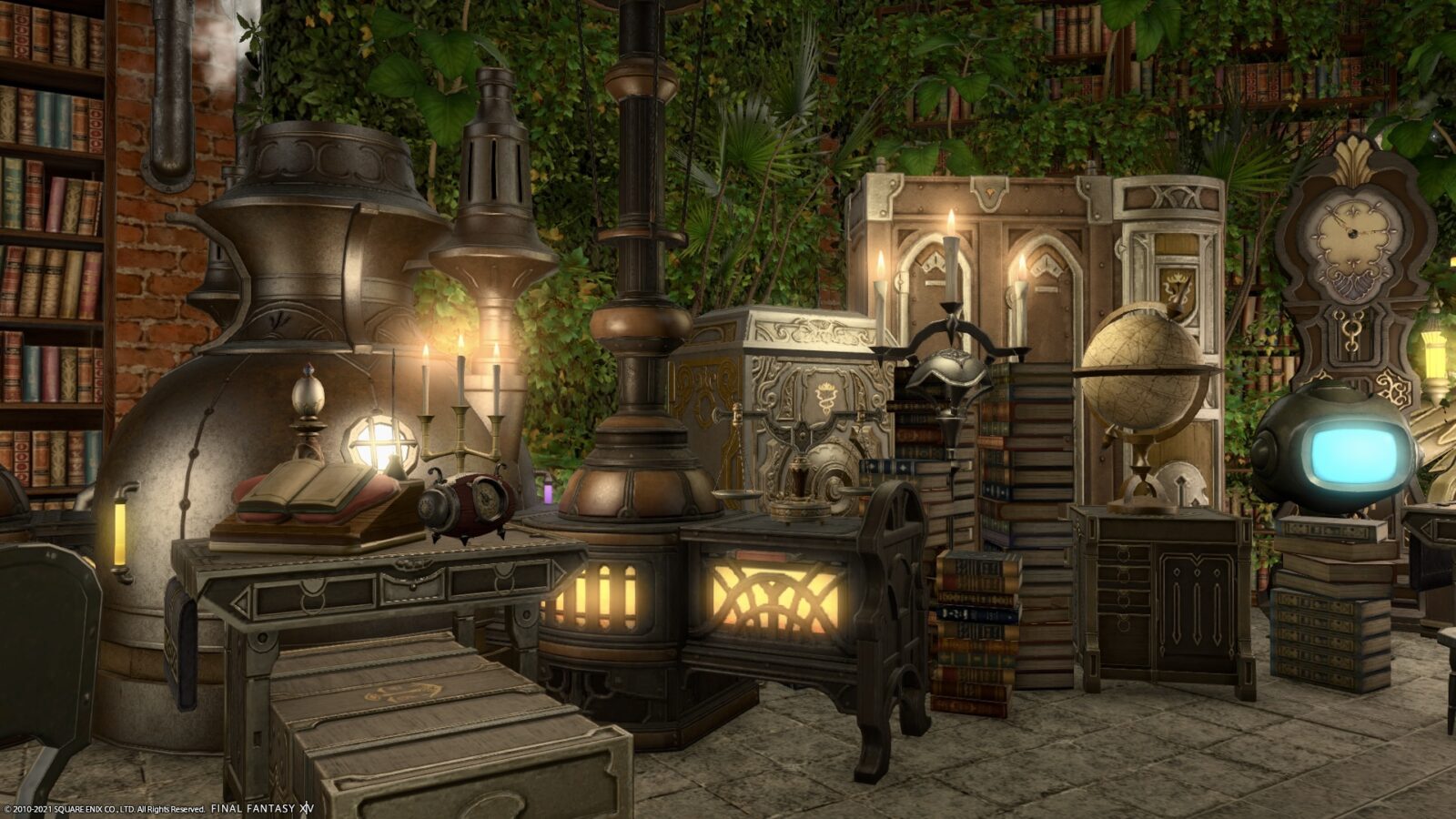 You should clean it up a little.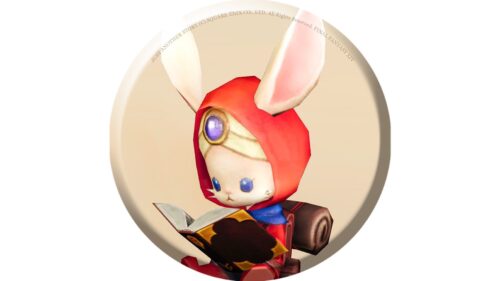 namingway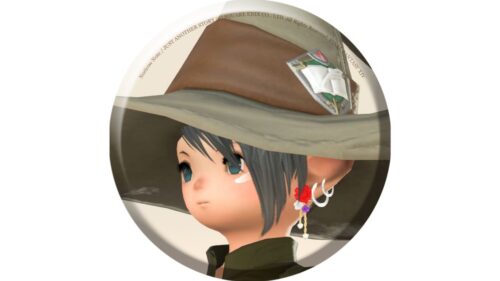 norirow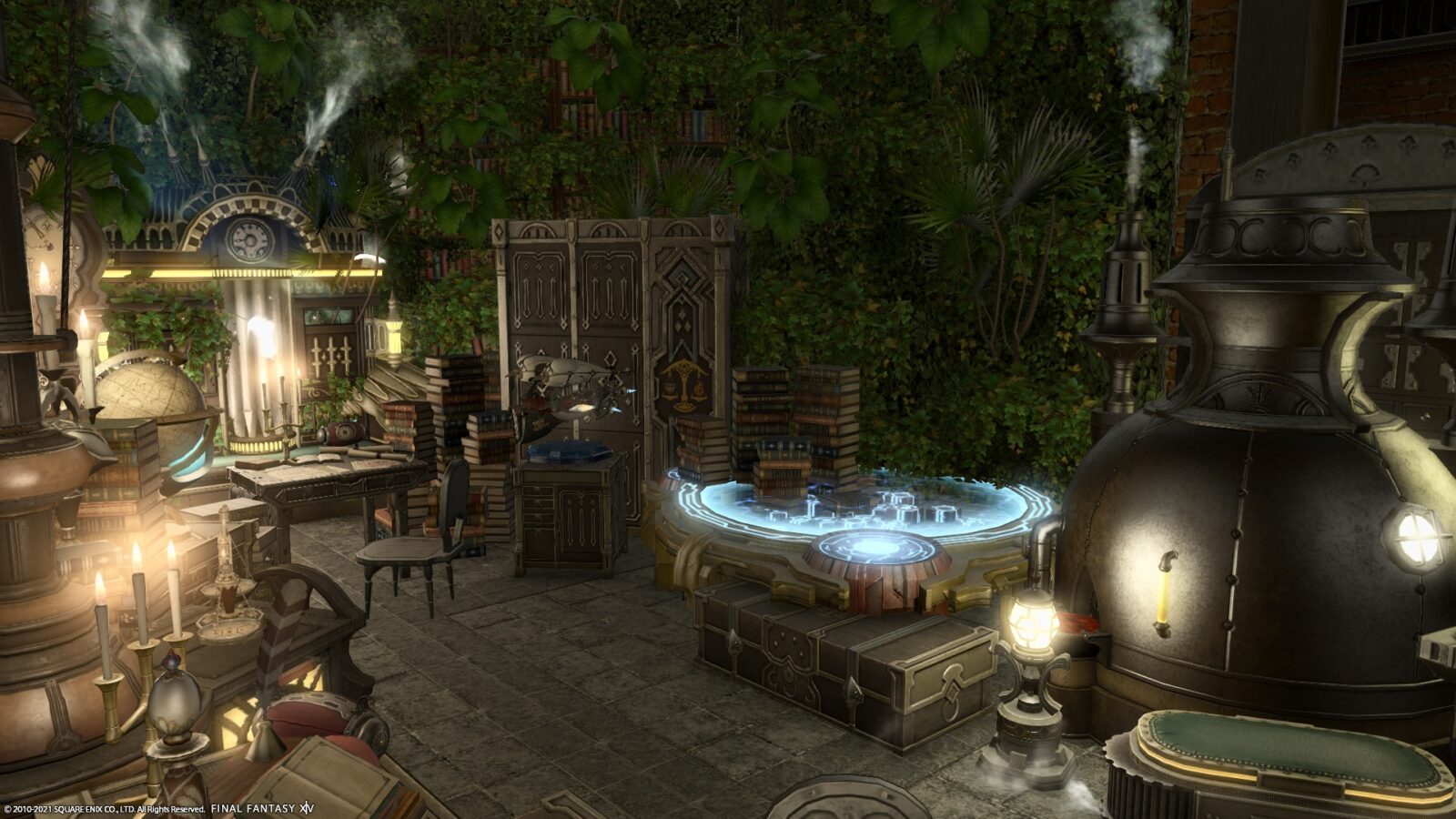 There are a lot of furniture that emits steam.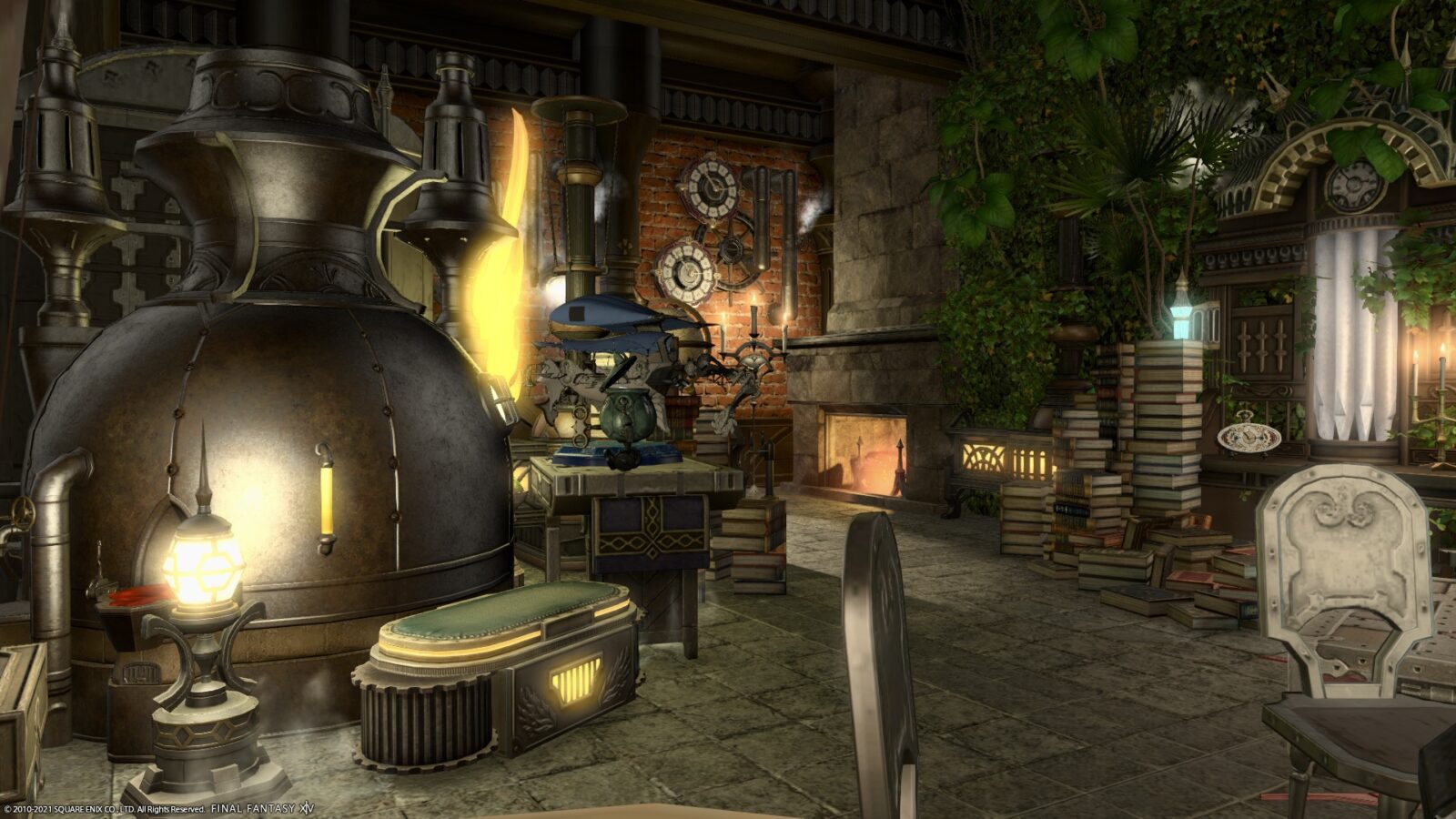 I also like the pipe that emits this steam.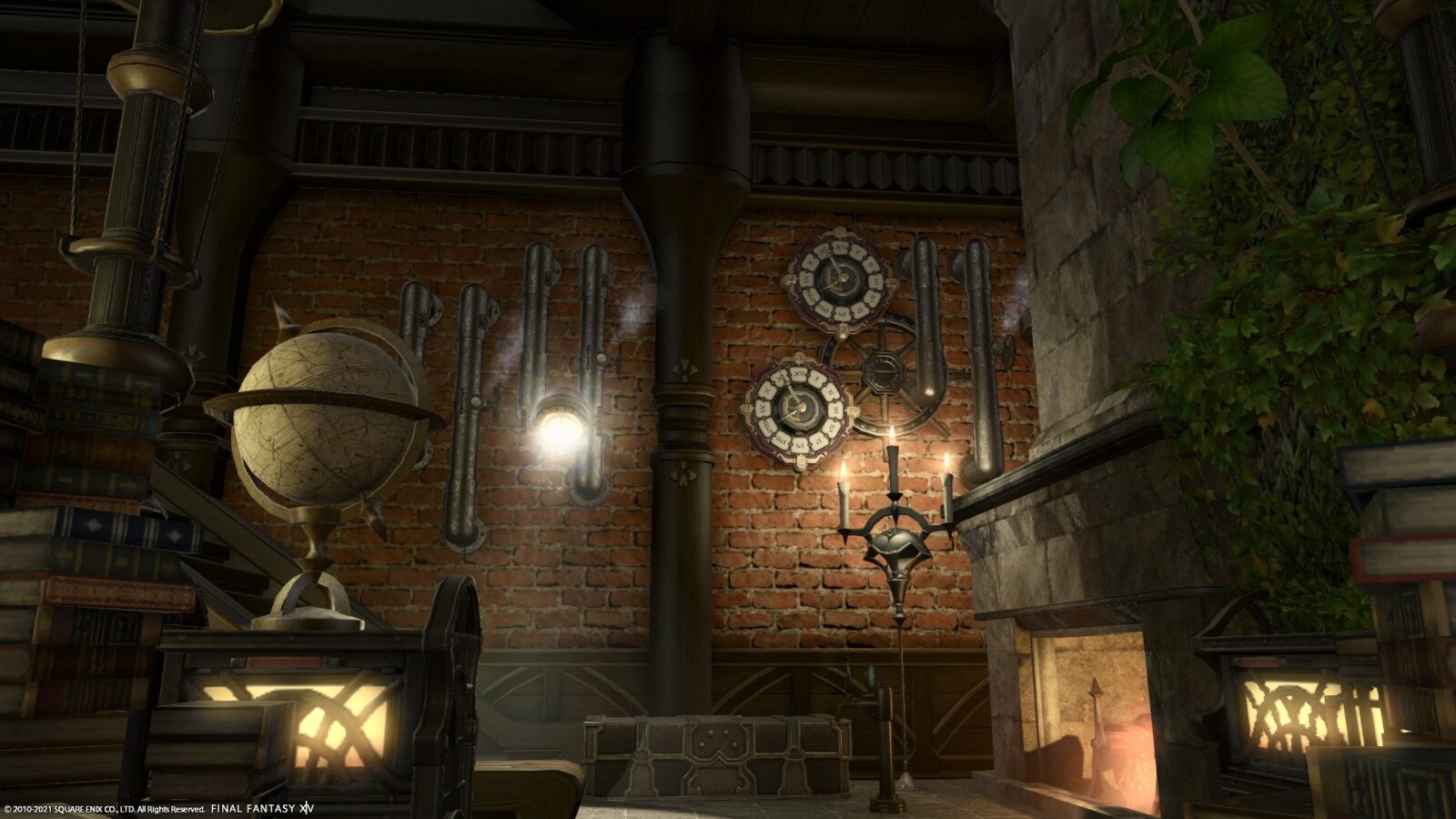 For the time being, I have a bed to sleep. But most of the time I sleep in the chocobo stables with the chocobos, not here. lol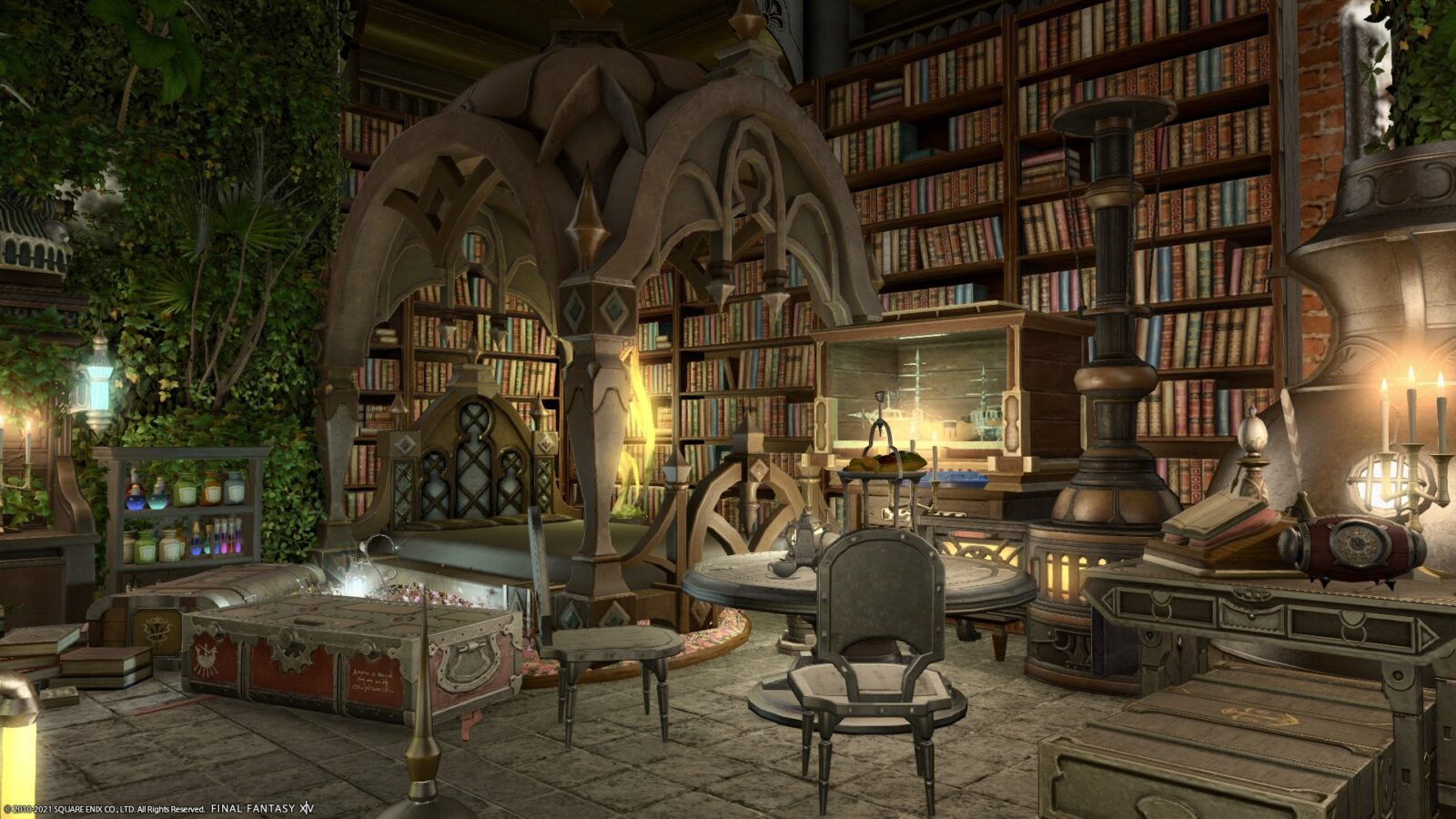 By the way, the bed is equipped with a "Purification Module" and is always clean.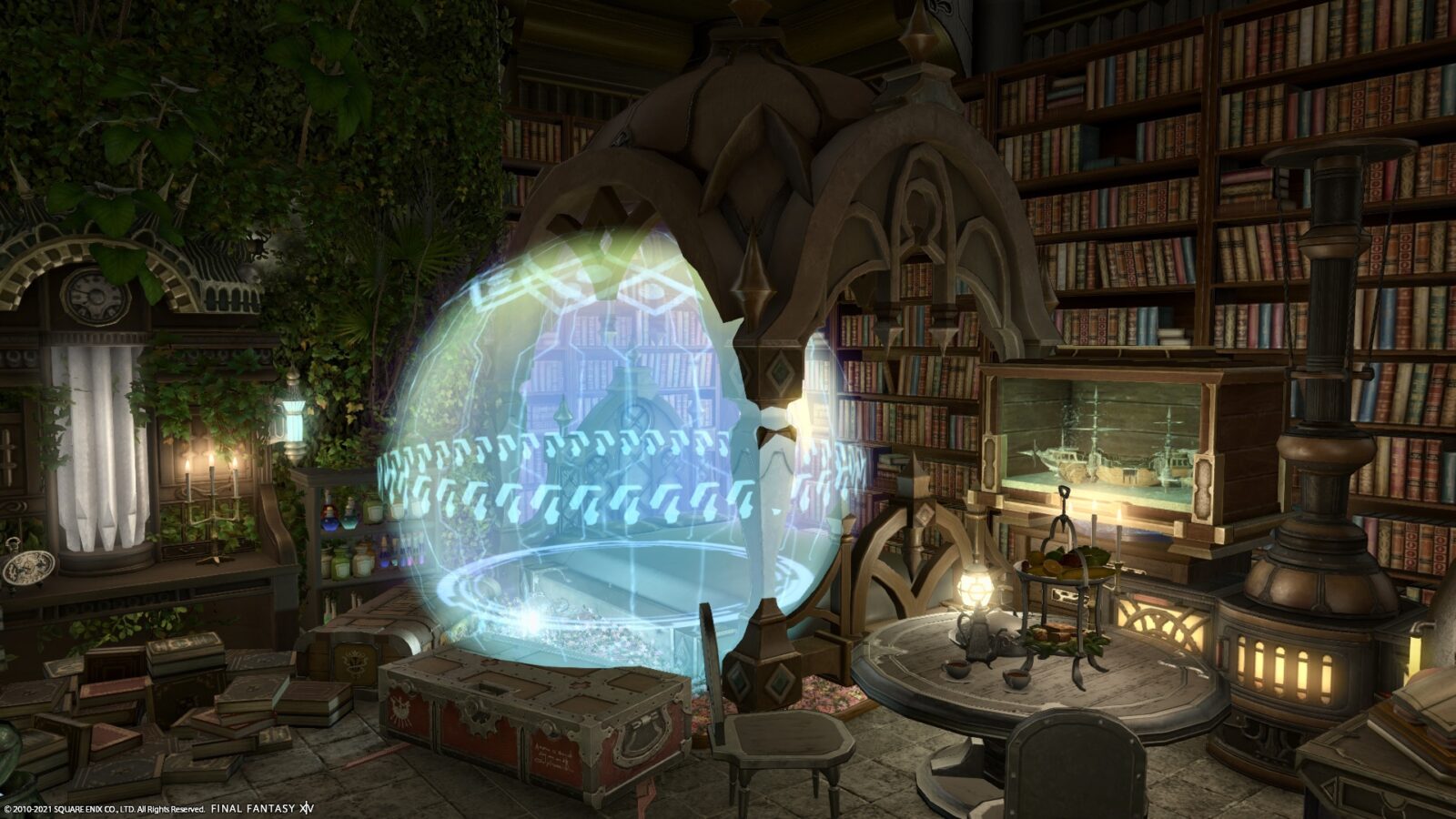 There is also a place to wash your hands down the stairs.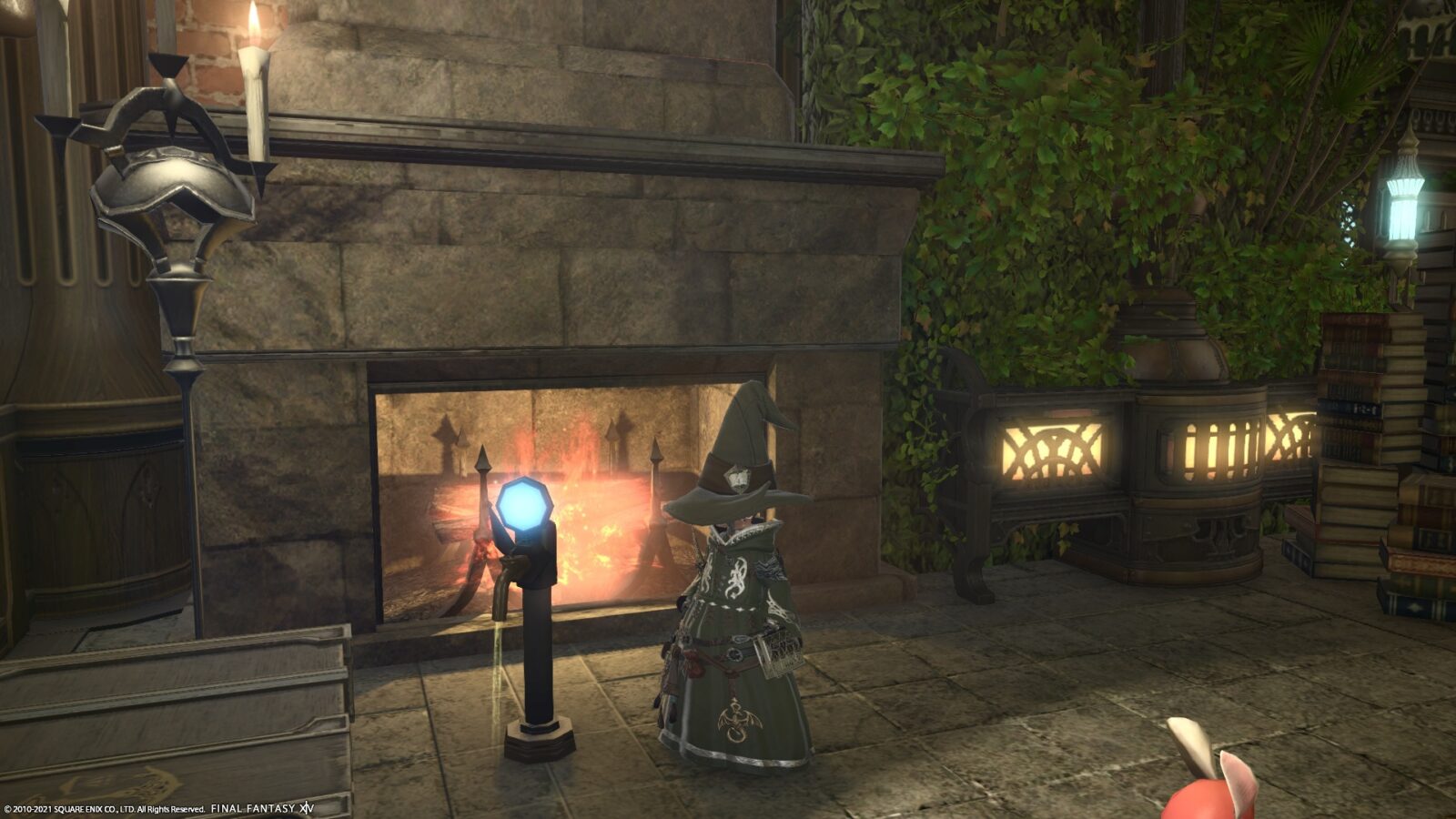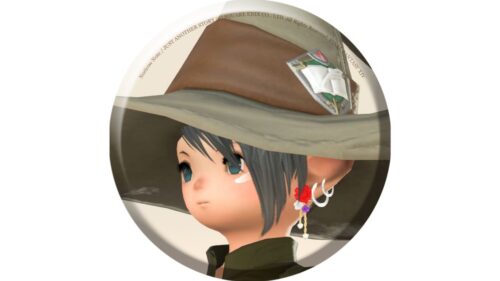 norirow
You're sloppy because you don't clean up the books you read.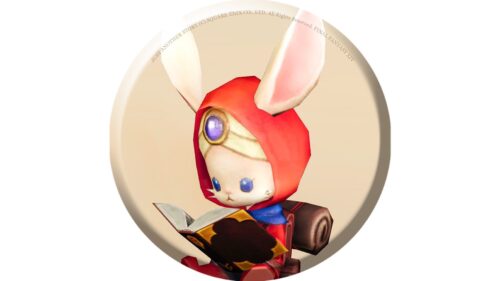 namingway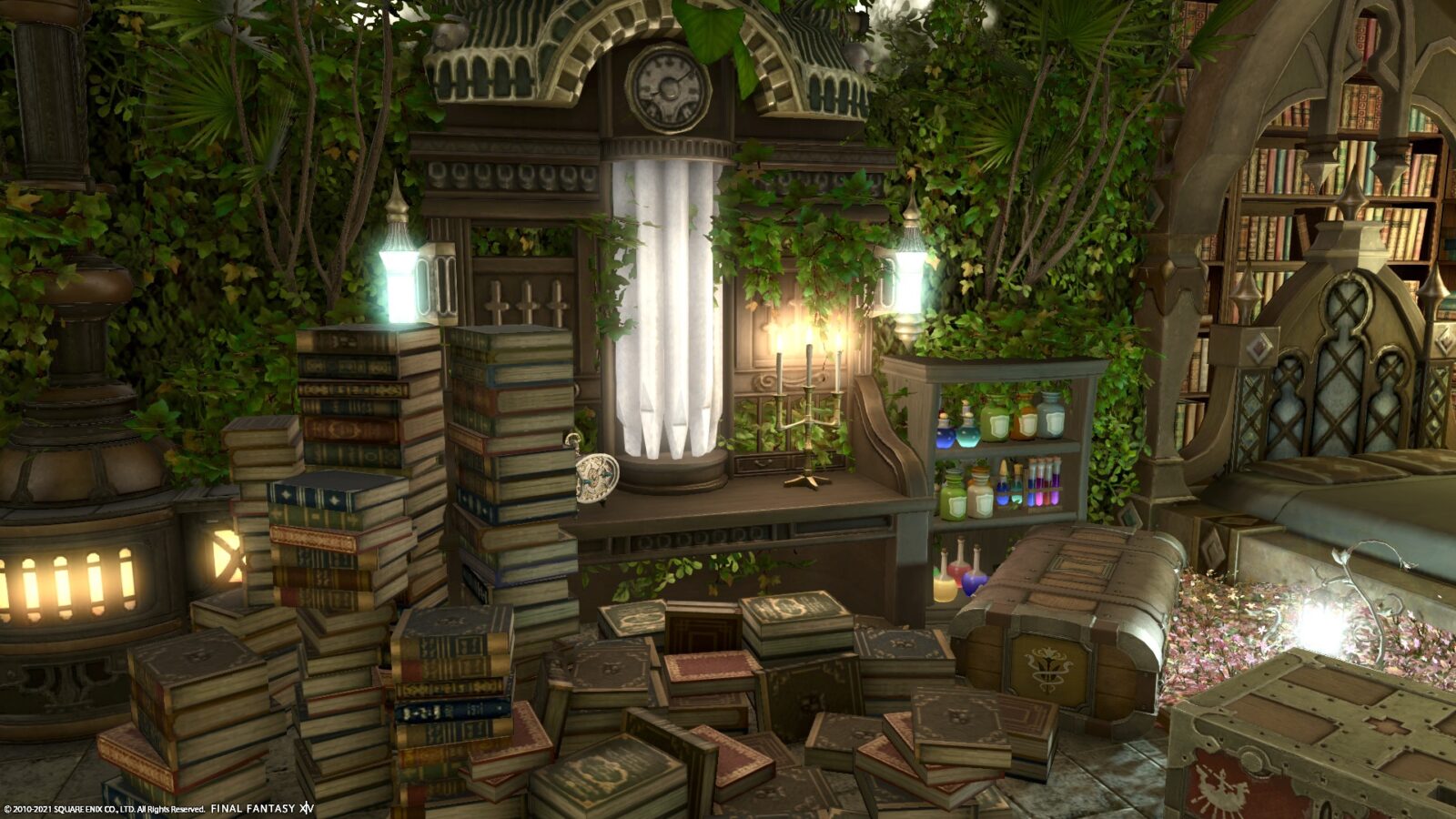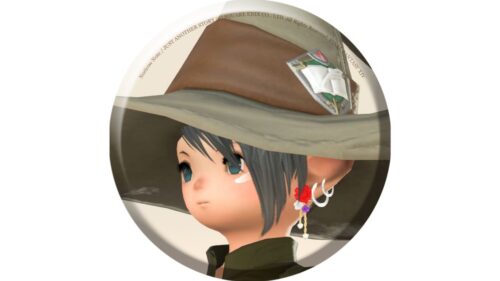 norirow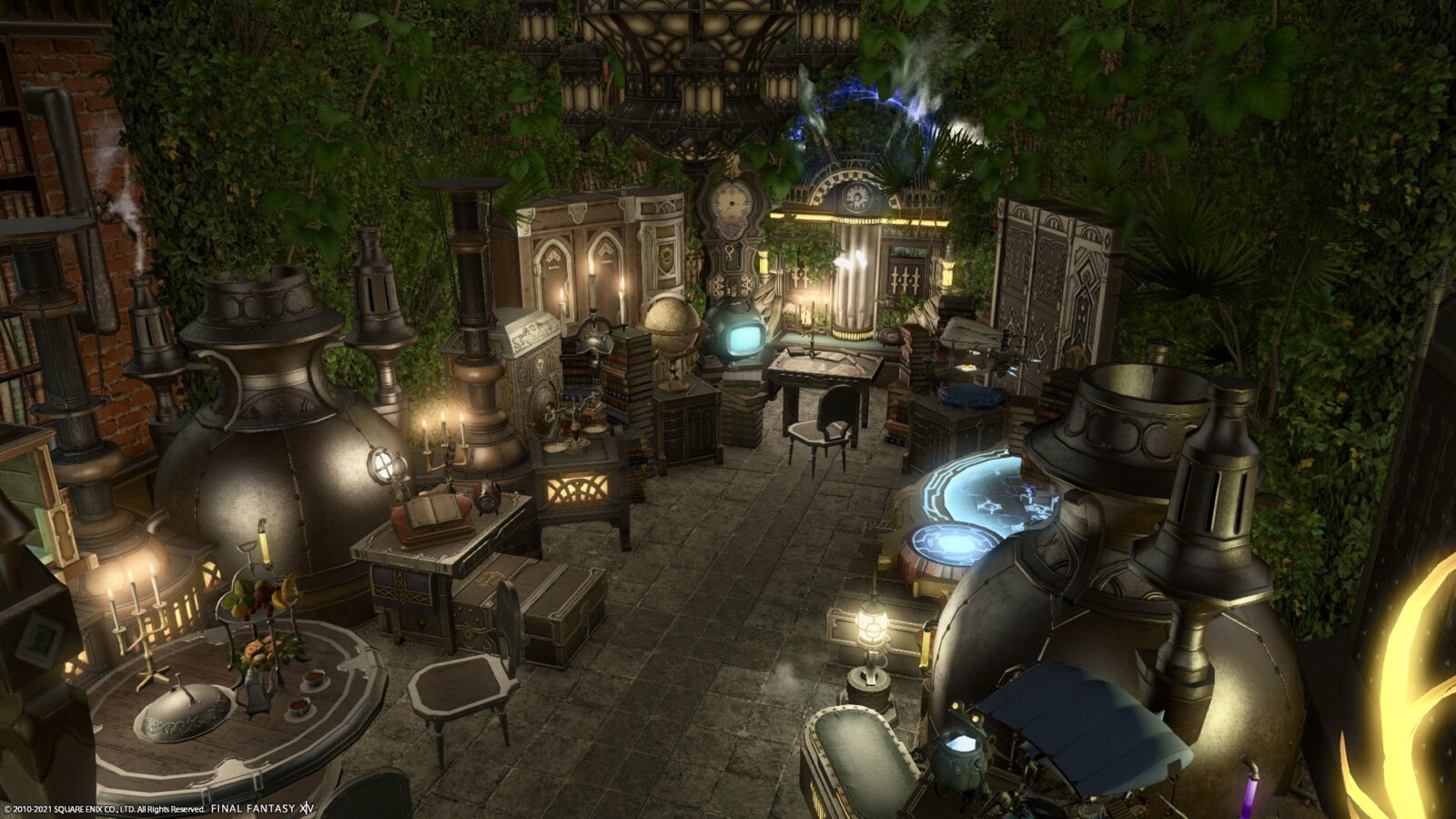 Exterior
The exterior is "Small Forge's Walls". I like it very much because the steam is rising.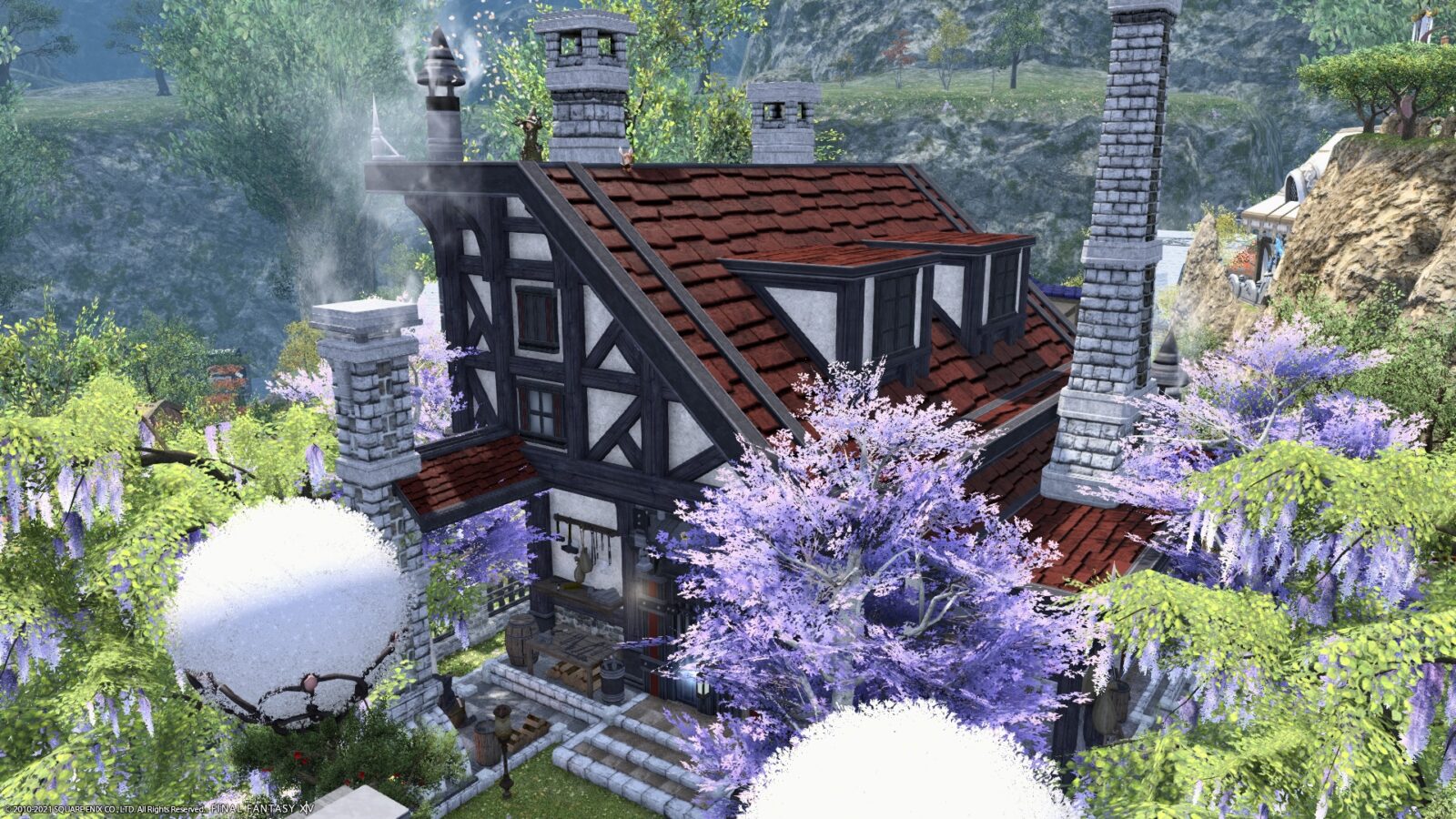 The garden is thick with vegetation.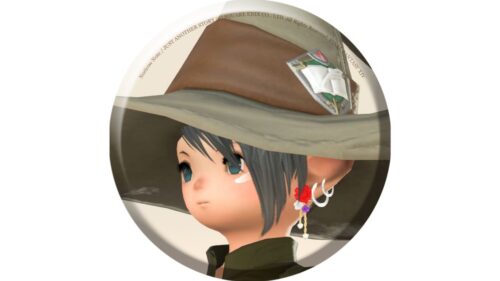 norirow
Because it's a forest house.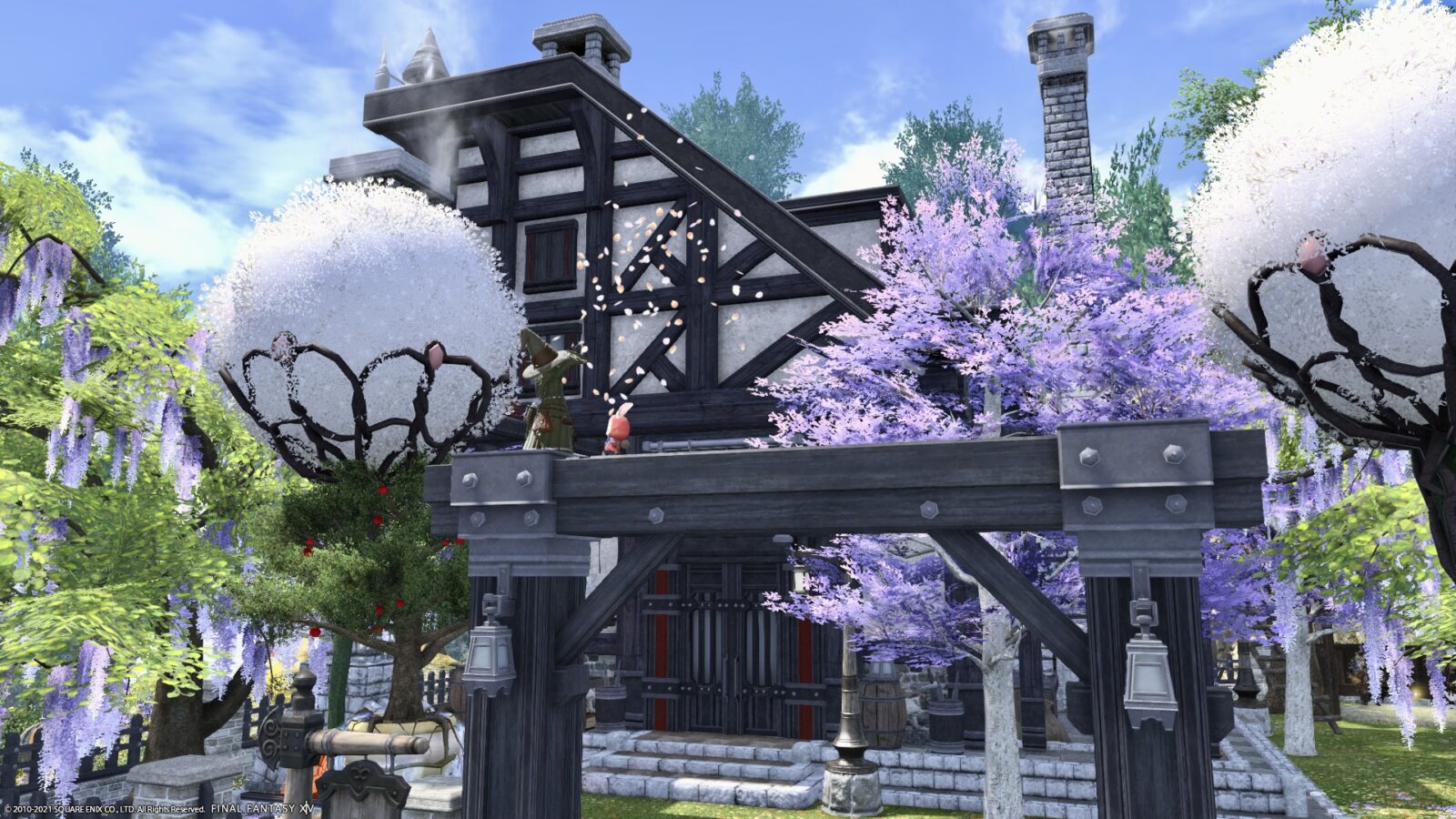 And when I log out, I always sleep here with everyone. The fluffy straw in the chocobo stables is a surprisingly comfortable bed.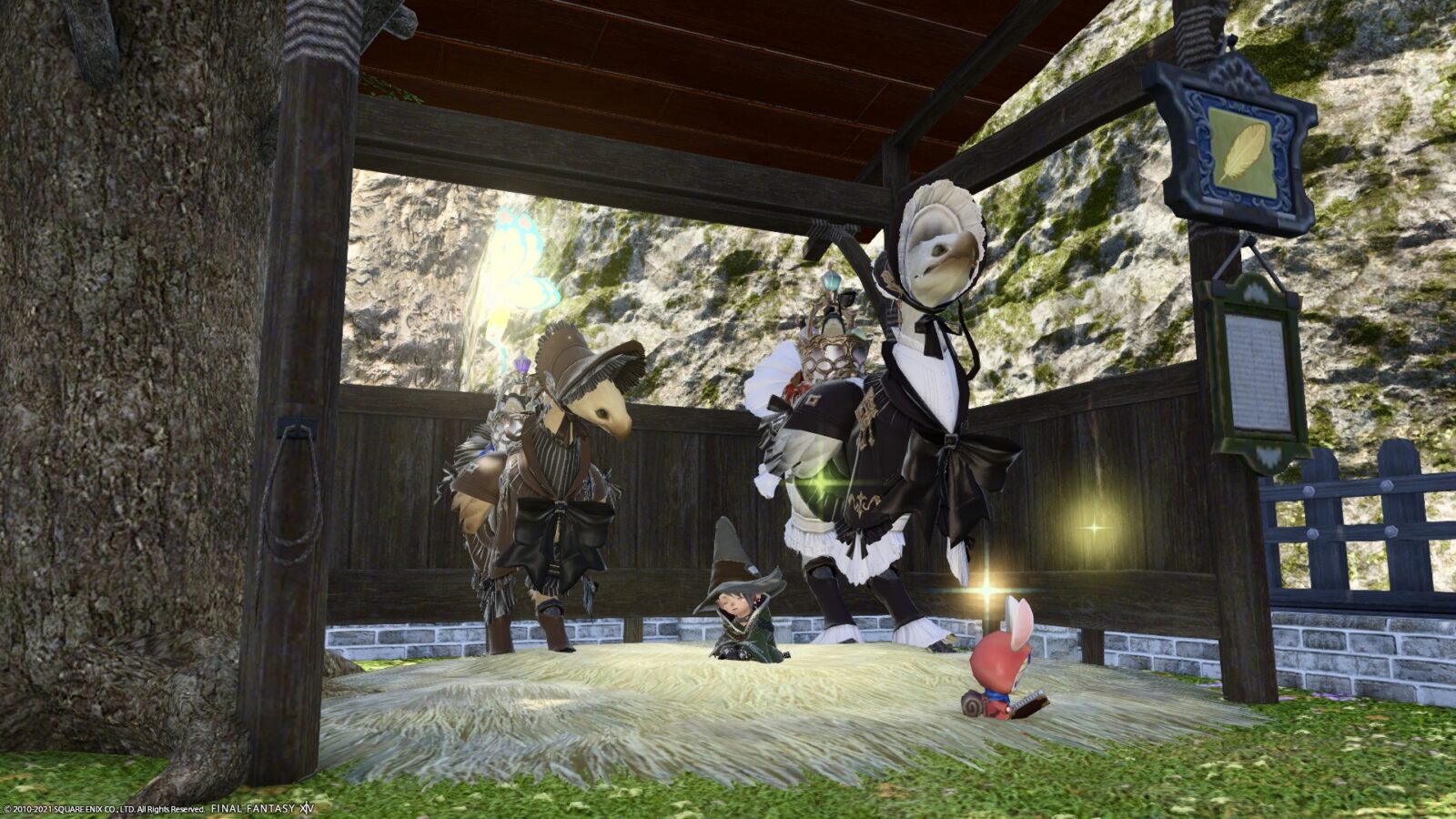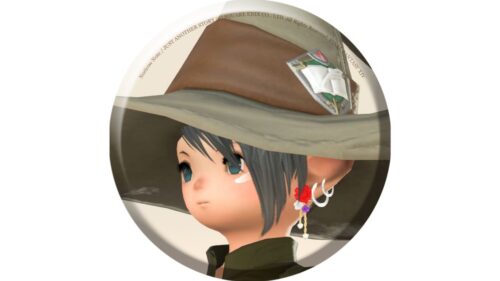 norirow
Everyone, good night. zzZ
So it was a record of our current hideout.
▼ Please check the video for details!
Related records