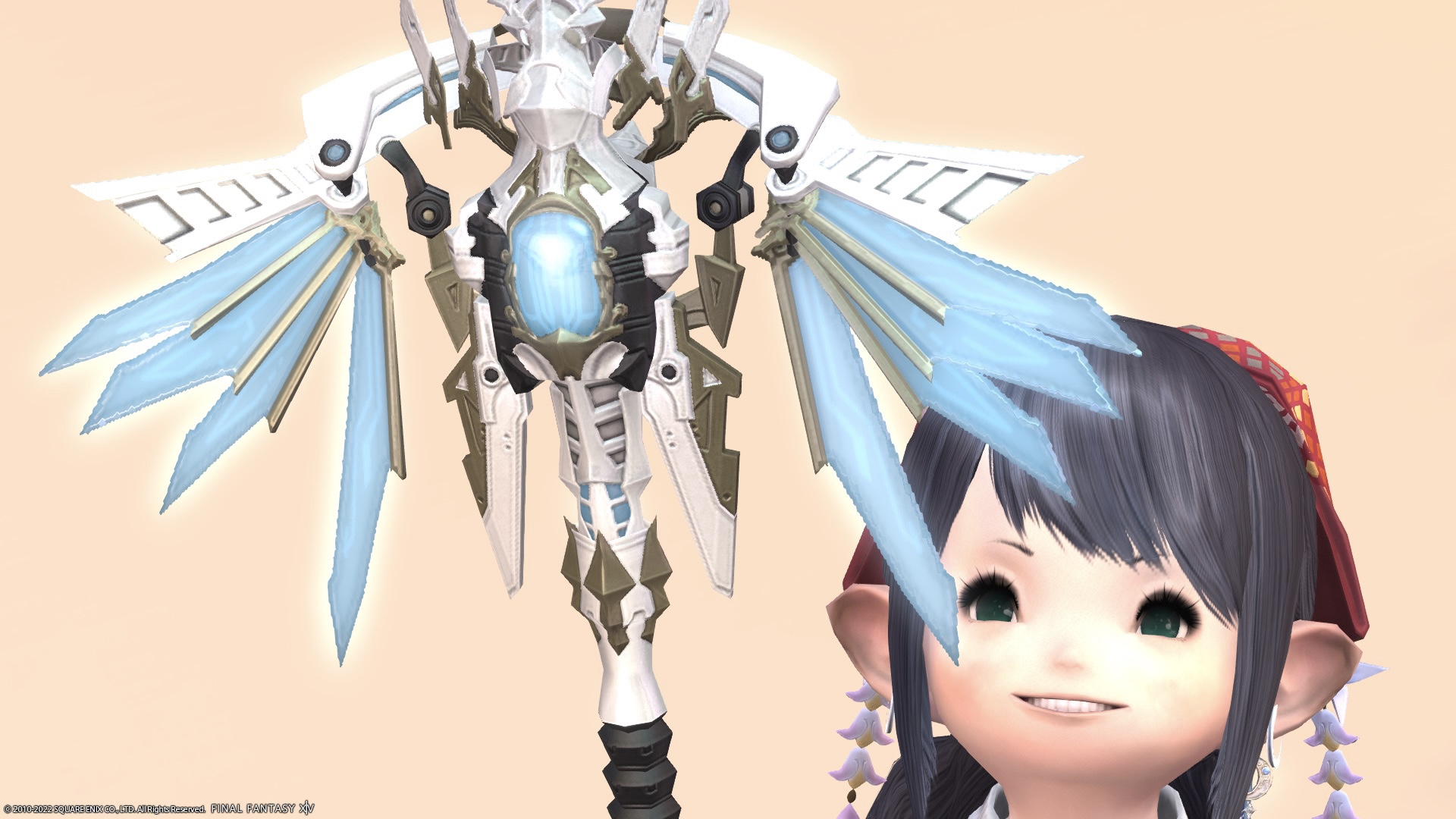 This is a record of the white mage's weapon "Augmented Lost Allagan Cane".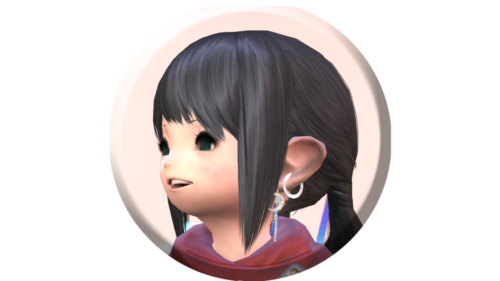 noriko
I got a cane with a design that my brother would like!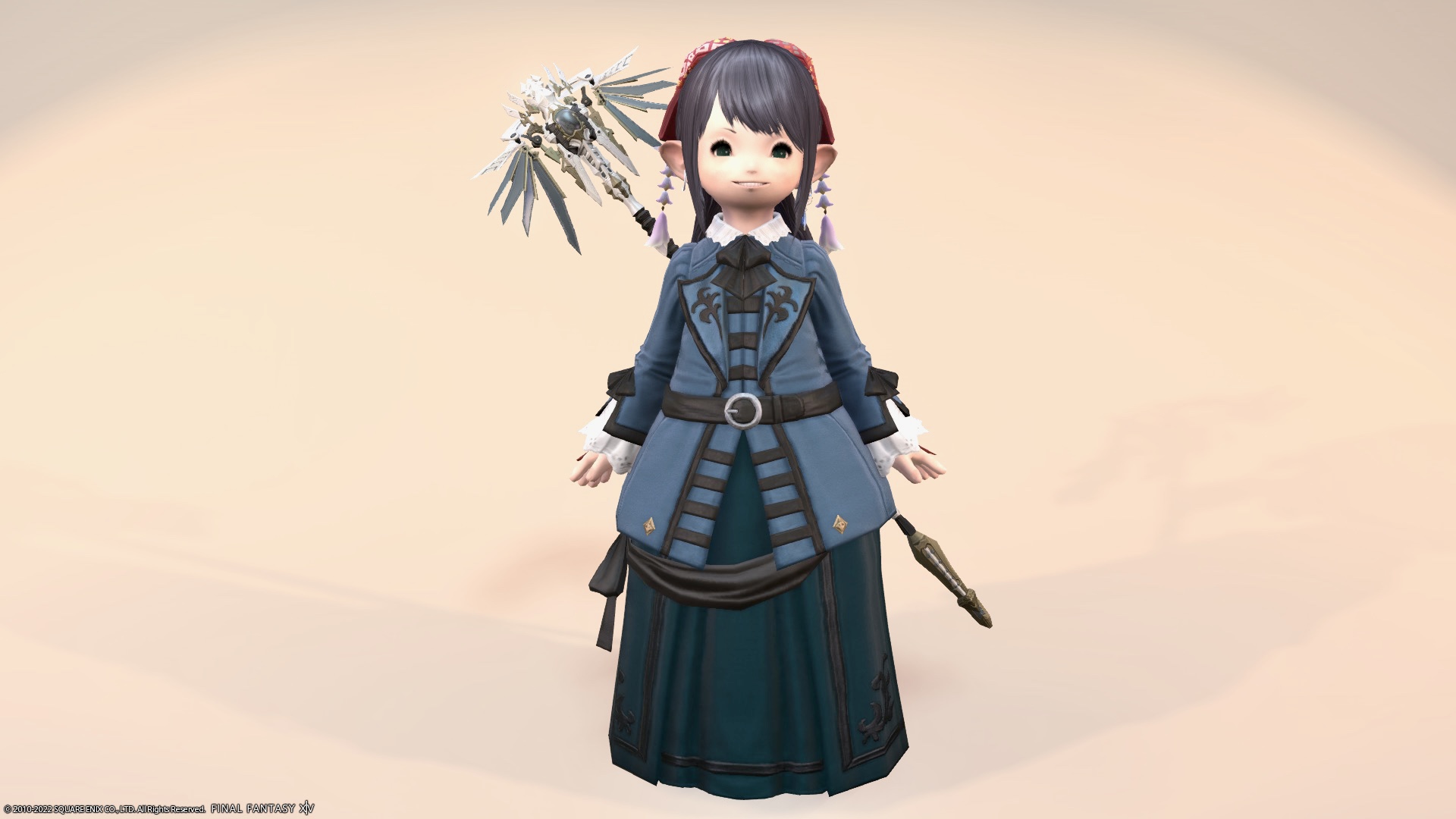 Wow, it's a mechanical weapon! cool!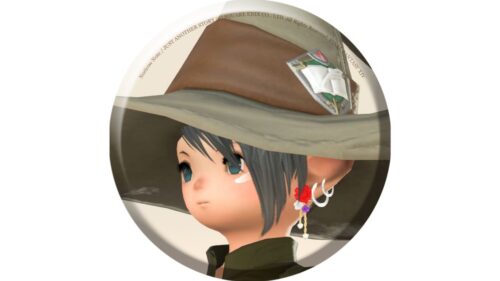 norirow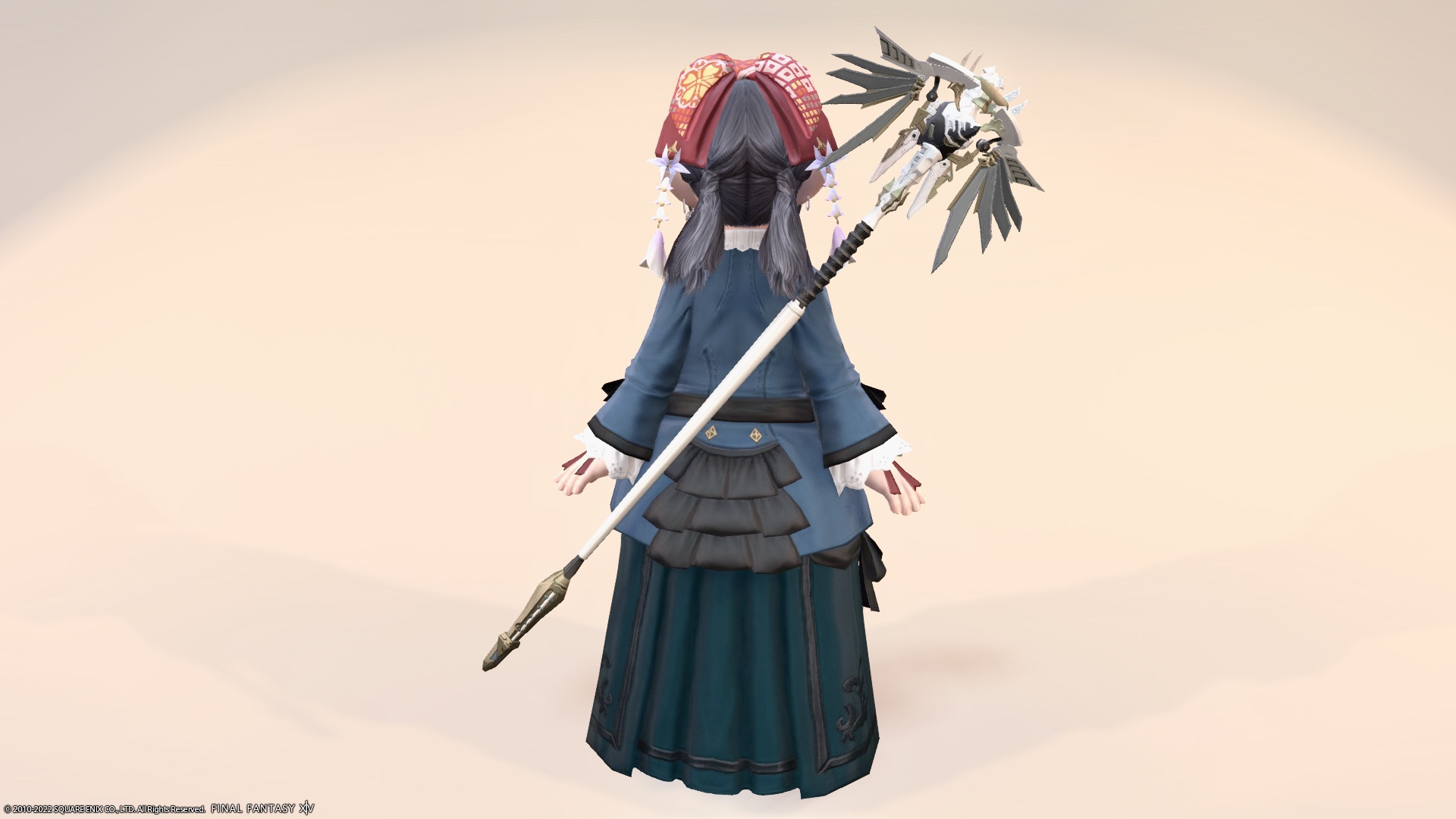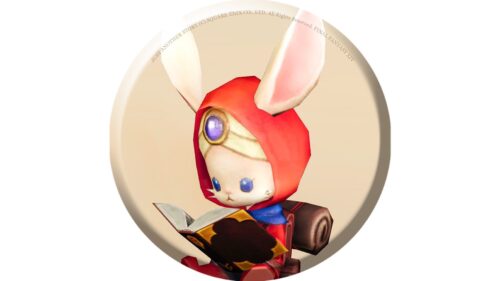 namingway
It's certainly a mechanical system that Norirow-san would like, but it's kind of like a space weapon.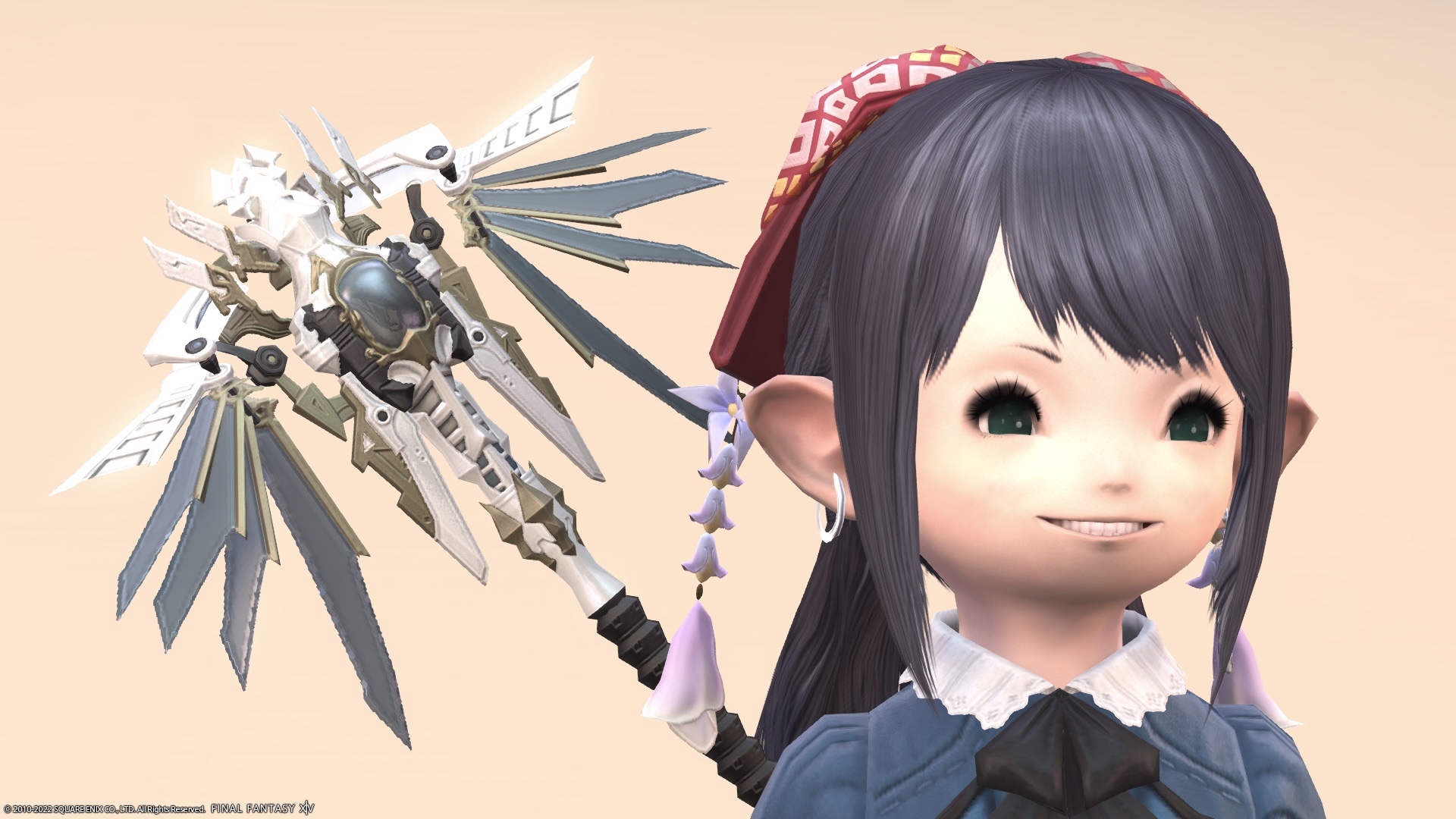 It kind of looks like an artificial satellite.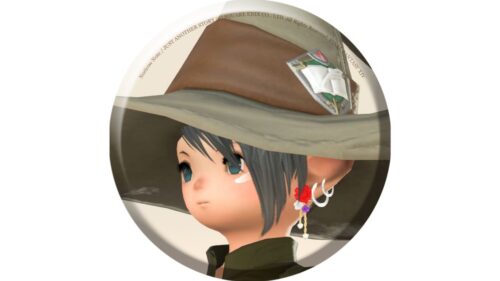 norirow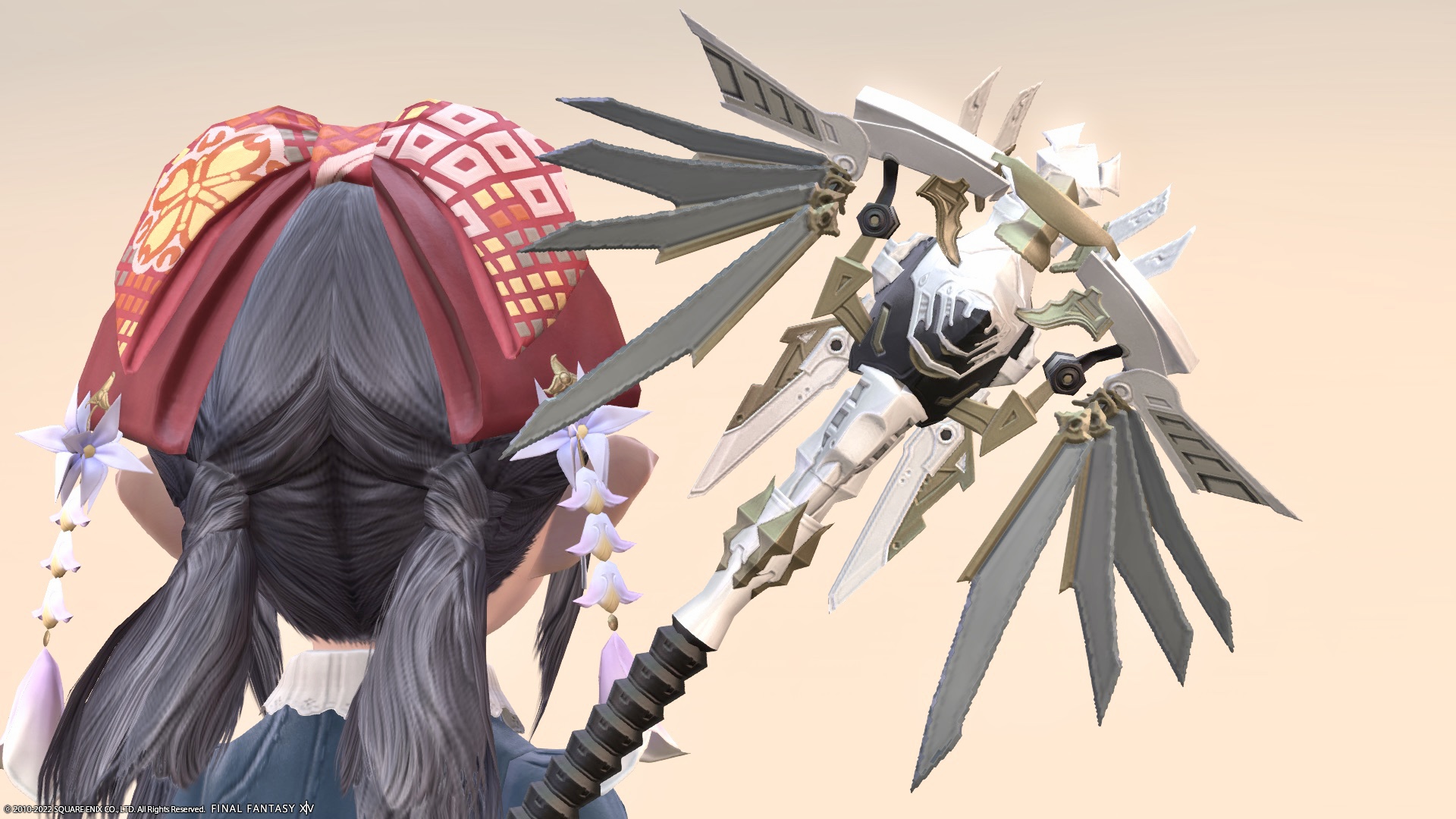 Assuming it's a space weapon, is the wing-like part spreading out to the side a solar system?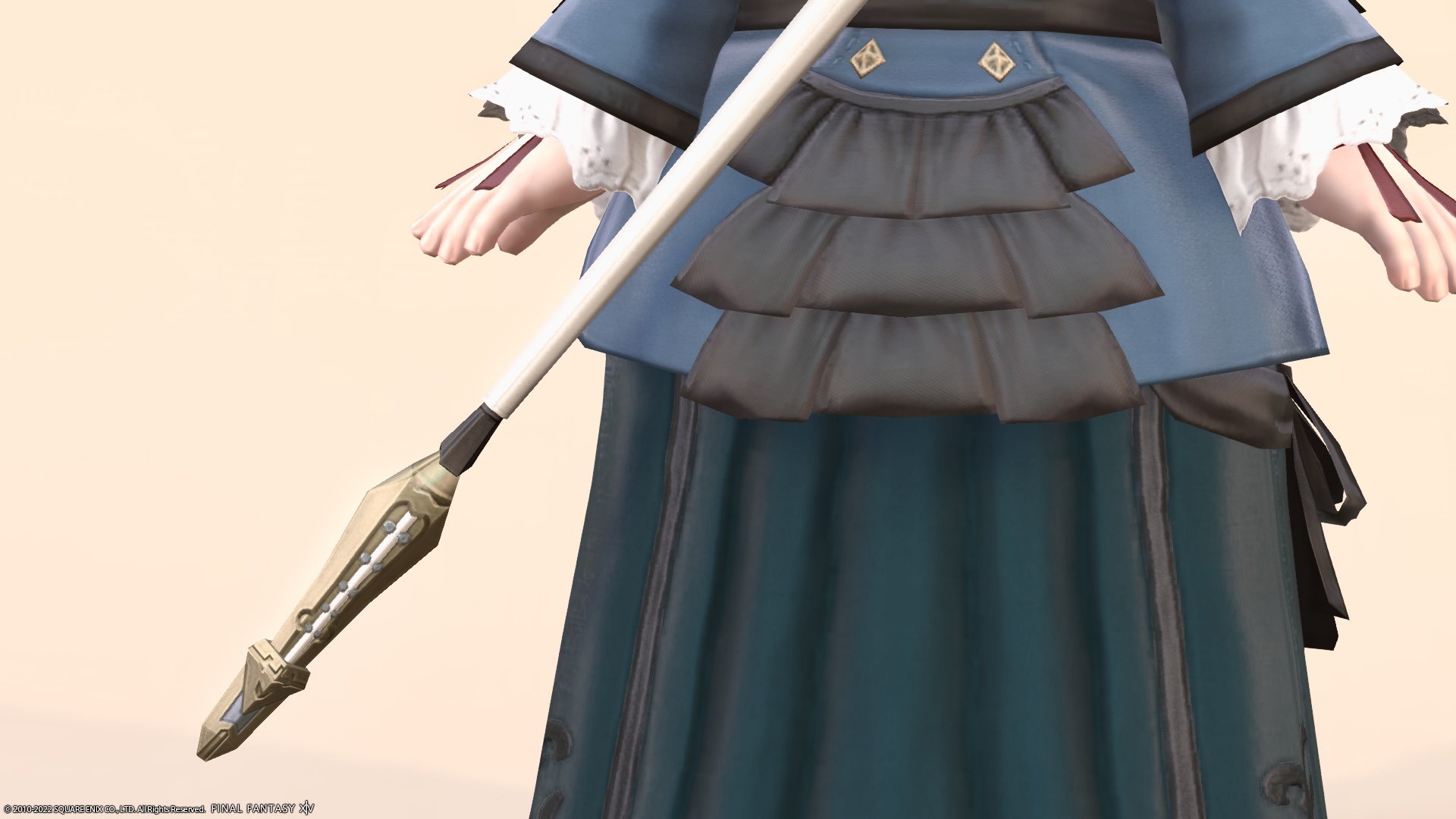 When you set it up, the center and wings will glow light blue and blink slowly as if it were breathing.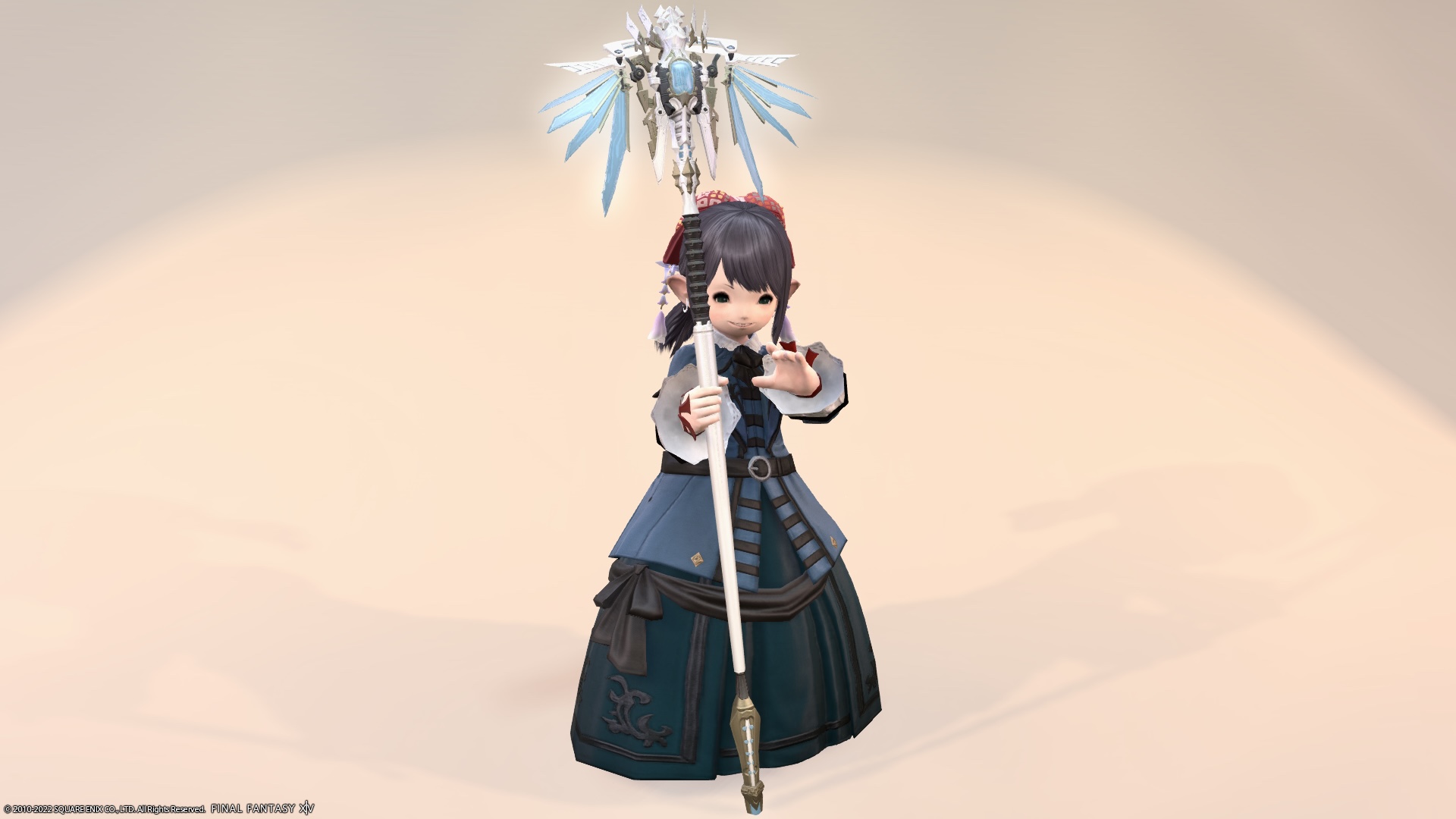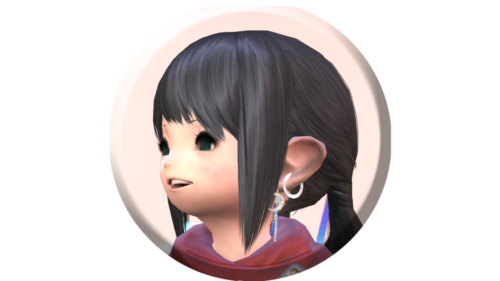 noriko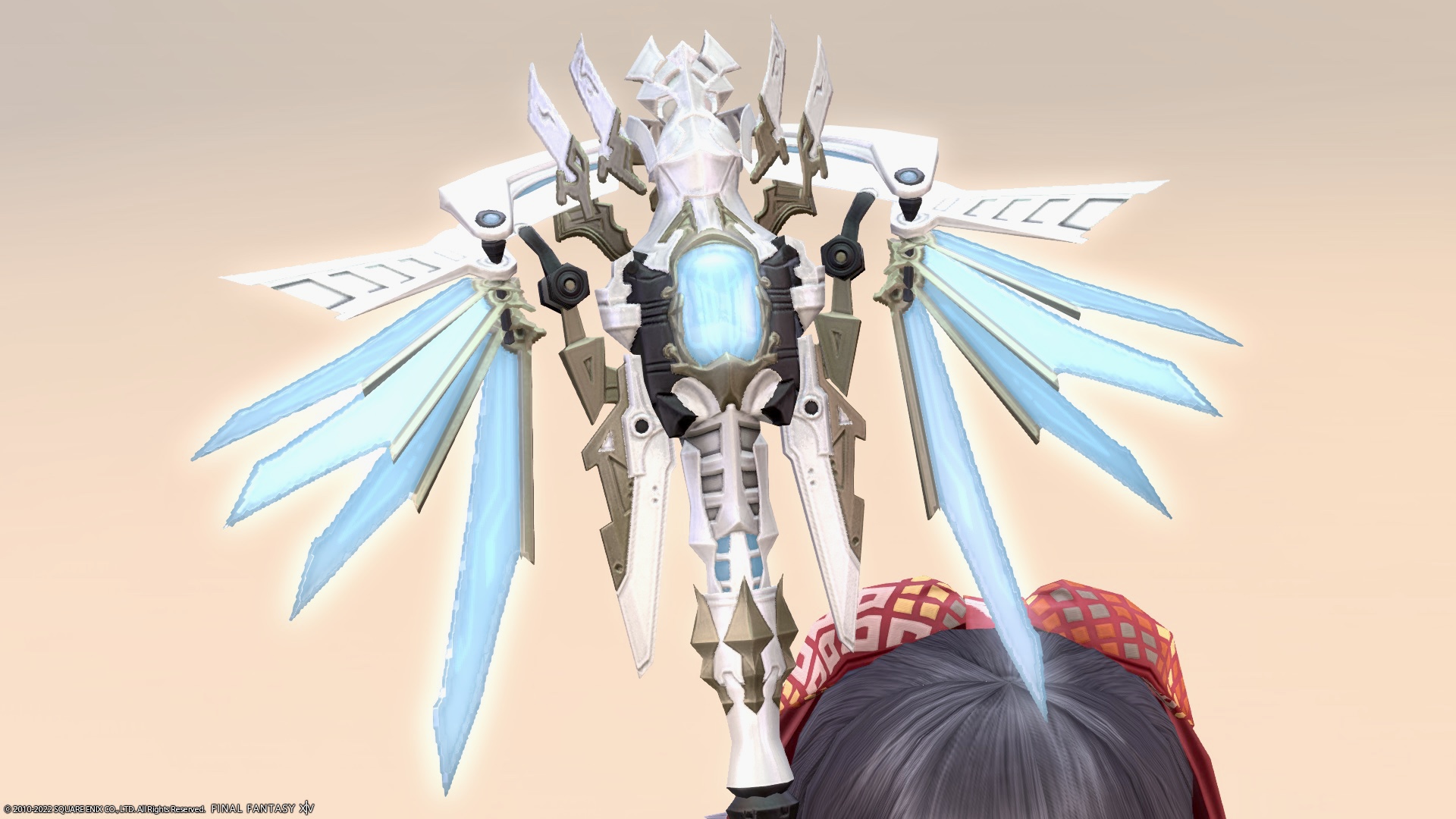 It is a design with a very complicated three-dimensional structure.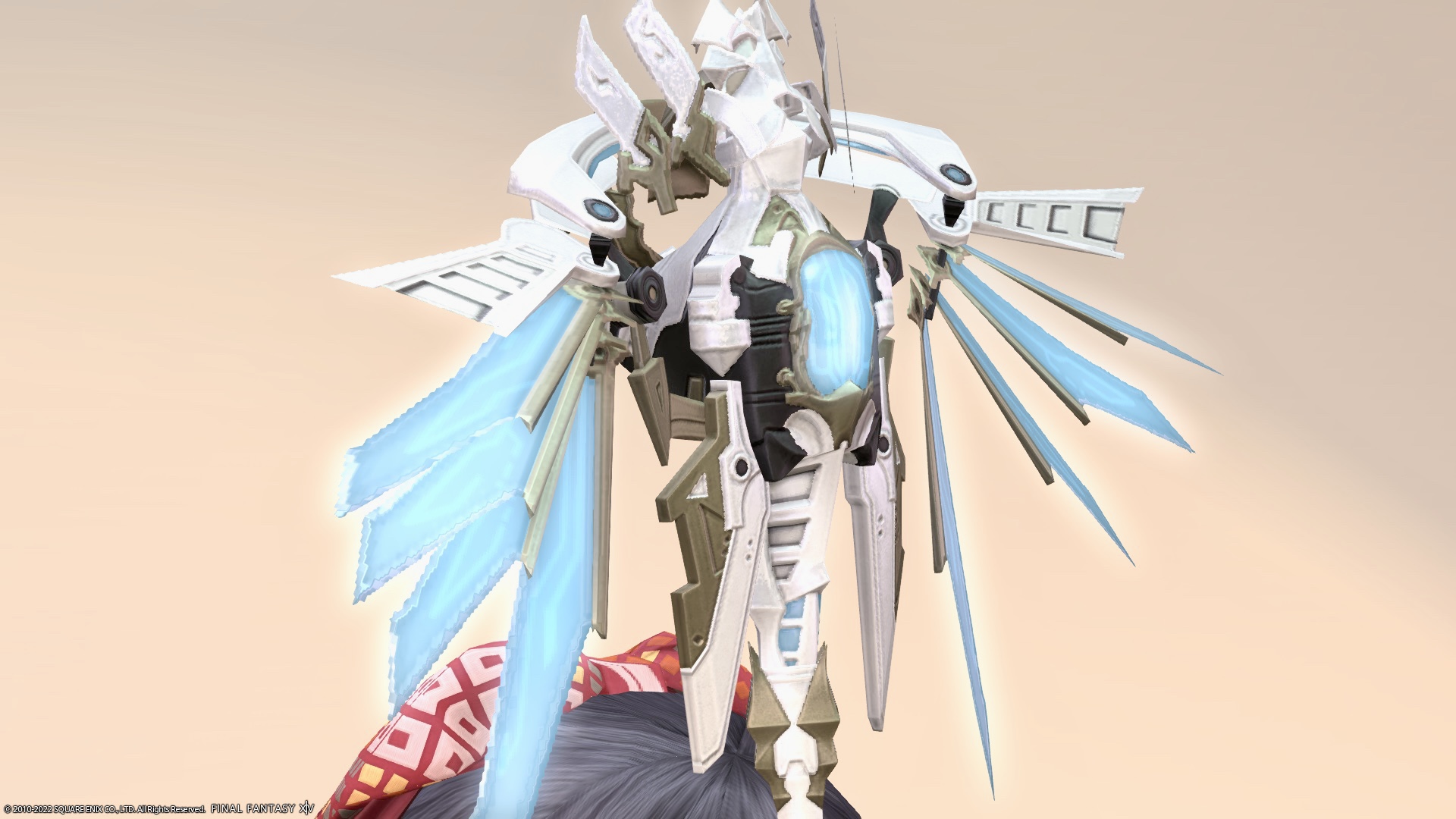 It's called "Lost Allagan", so it's probably a lost Alag technology.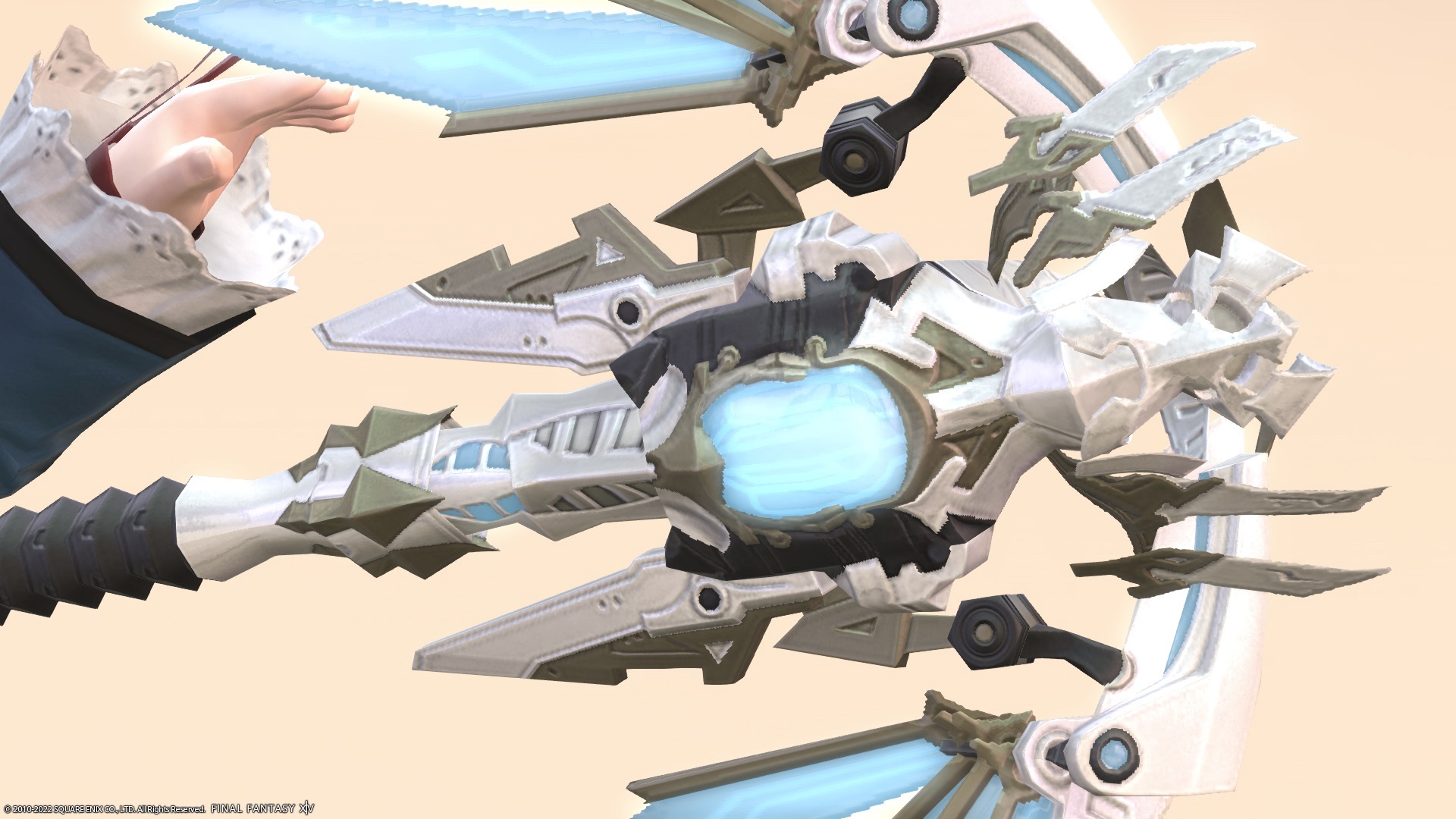 The back side sticks out.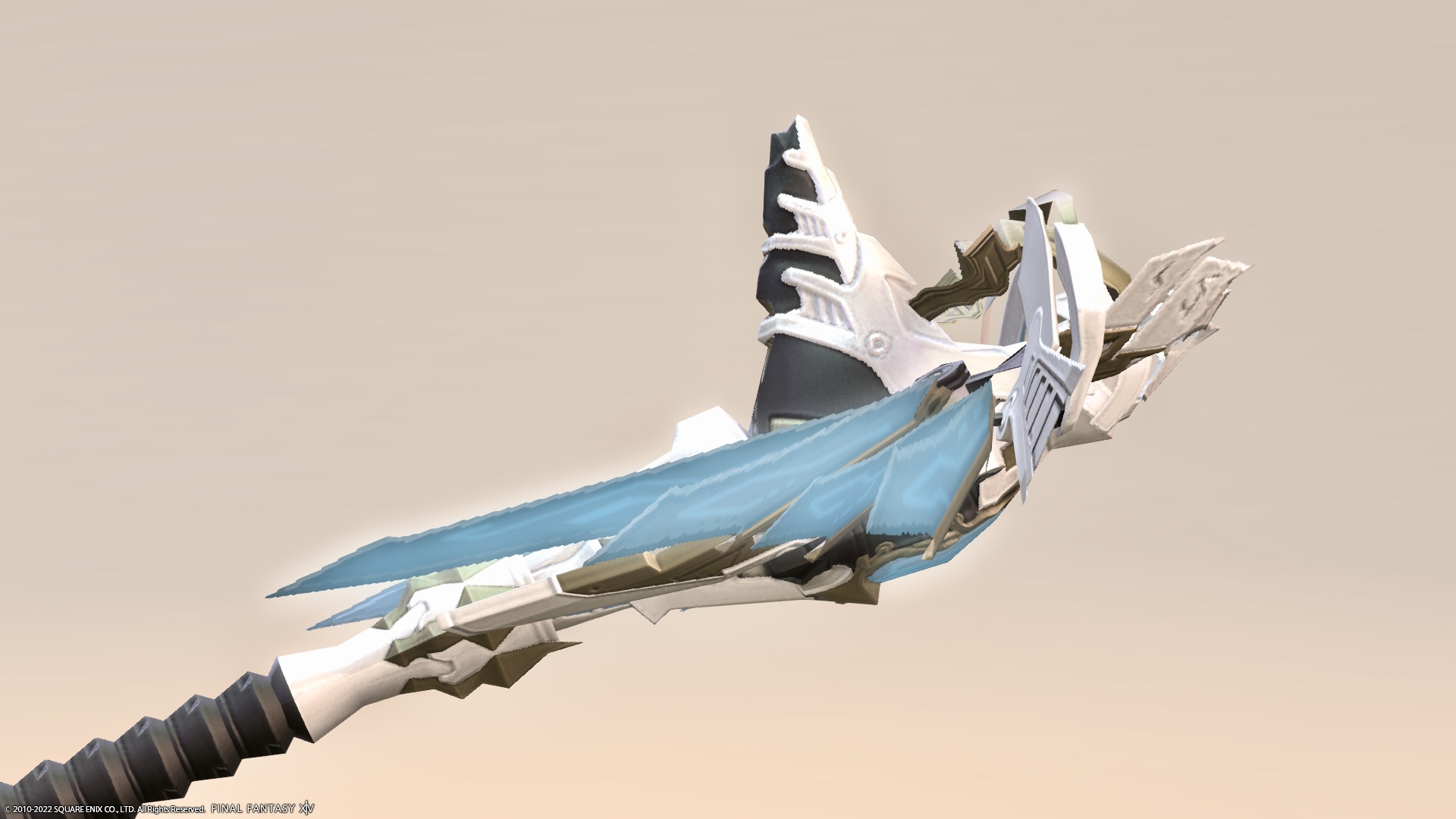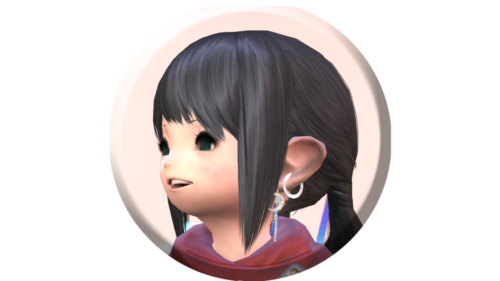 noriko
It's a bit like the exorcism sticks used by Japanese Shinto priests.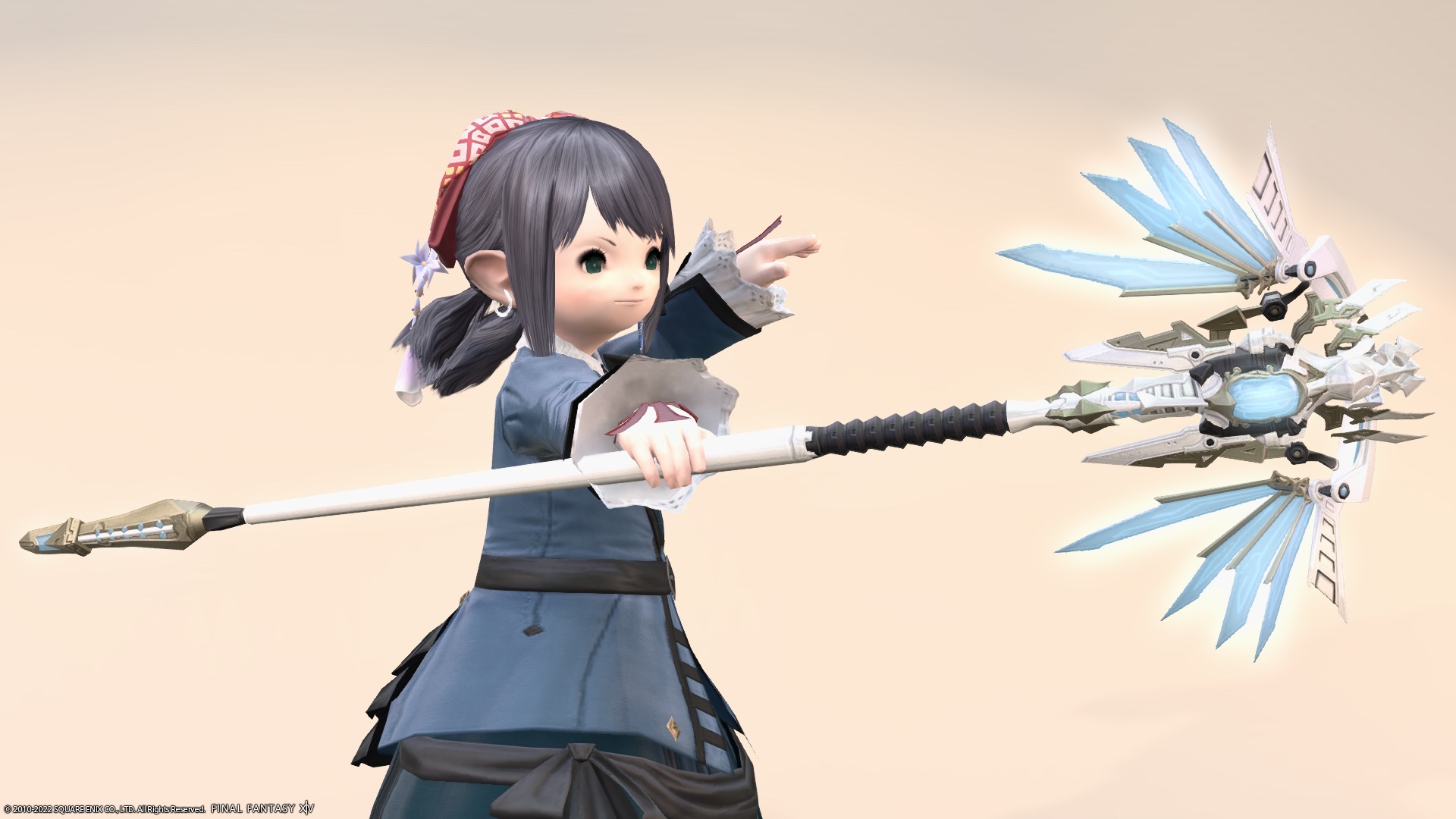 Is it an exorcism sticks of the future?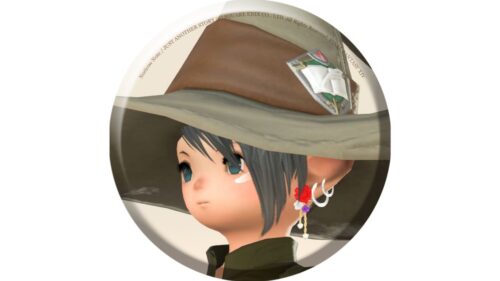 norirow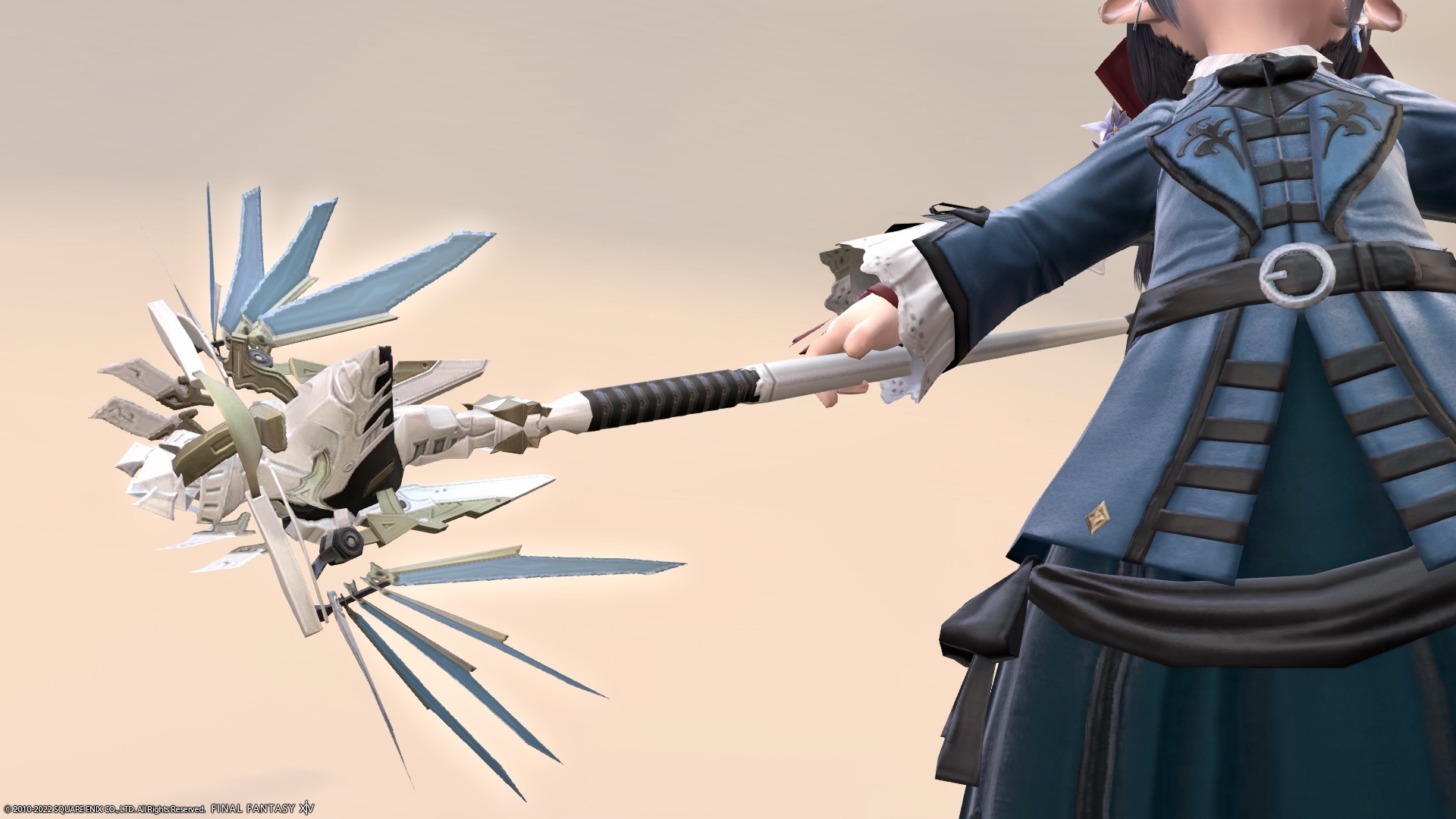 This "Augmented Lost Allagan Cane" can be obtained in Rhalgr's Reach in exchange for Allagan tomestone poetics.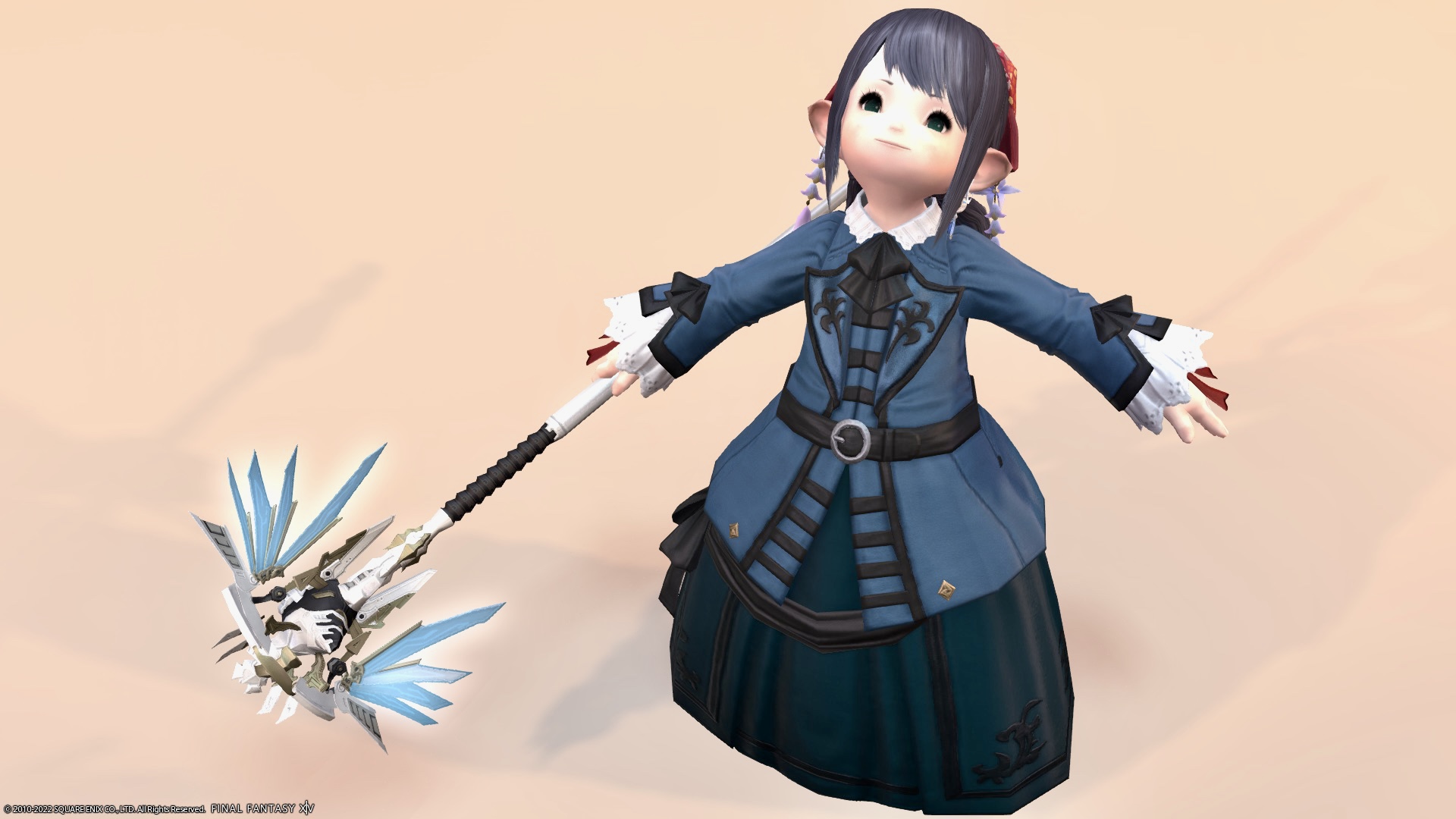 Dyed pattern
The white part is dyed as a whole.
Original Color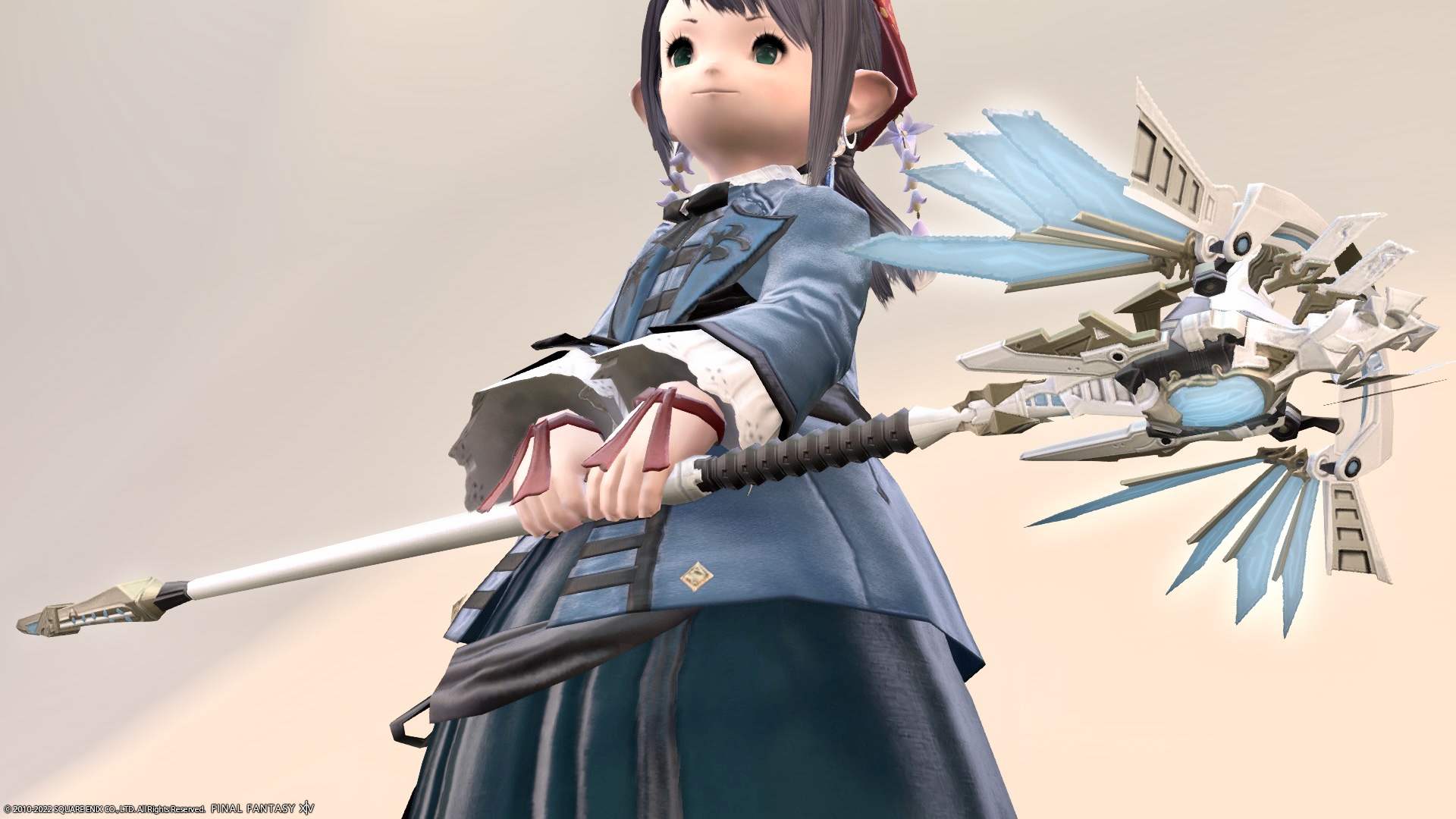 Soot Black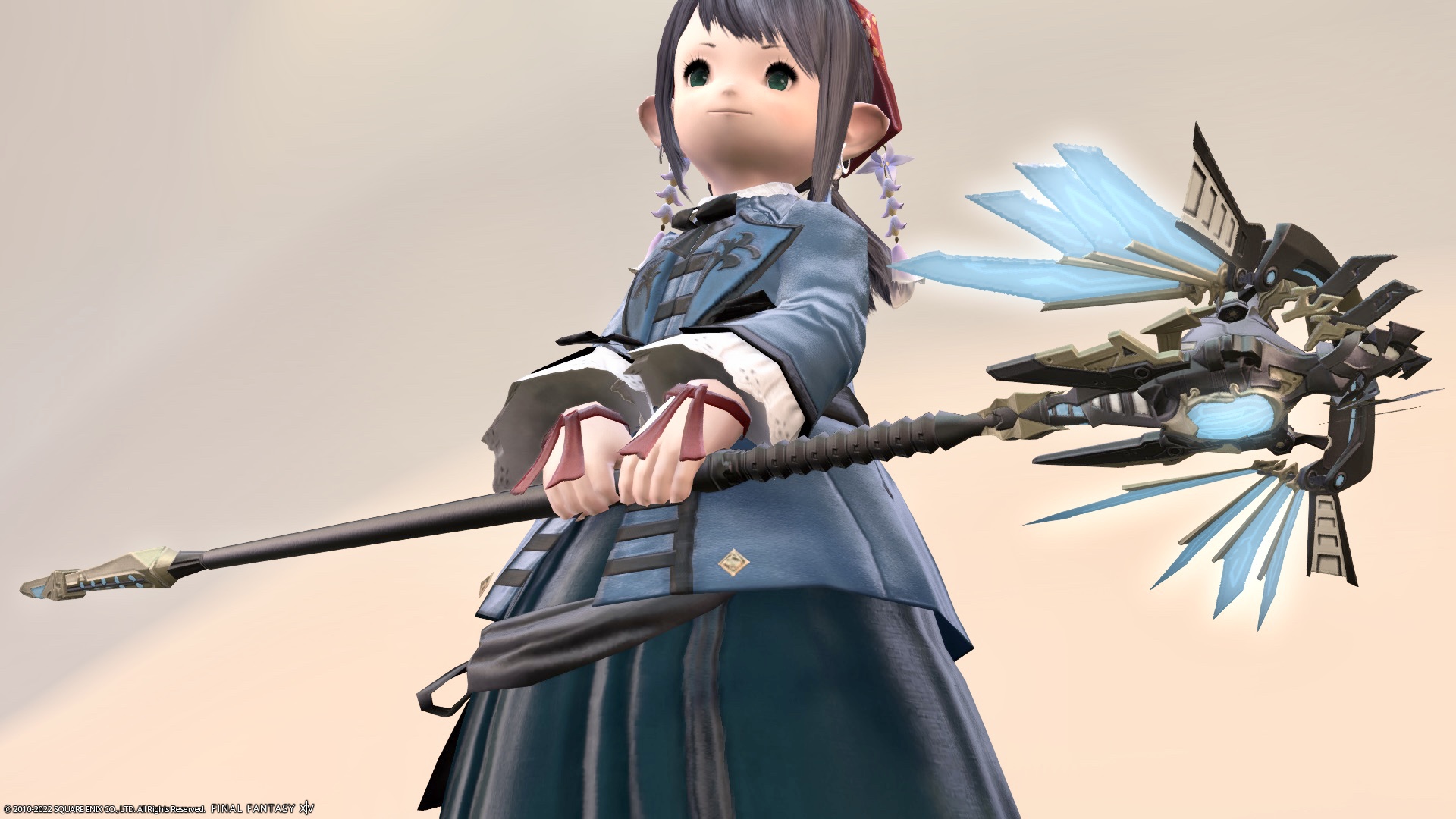 Dalamud Red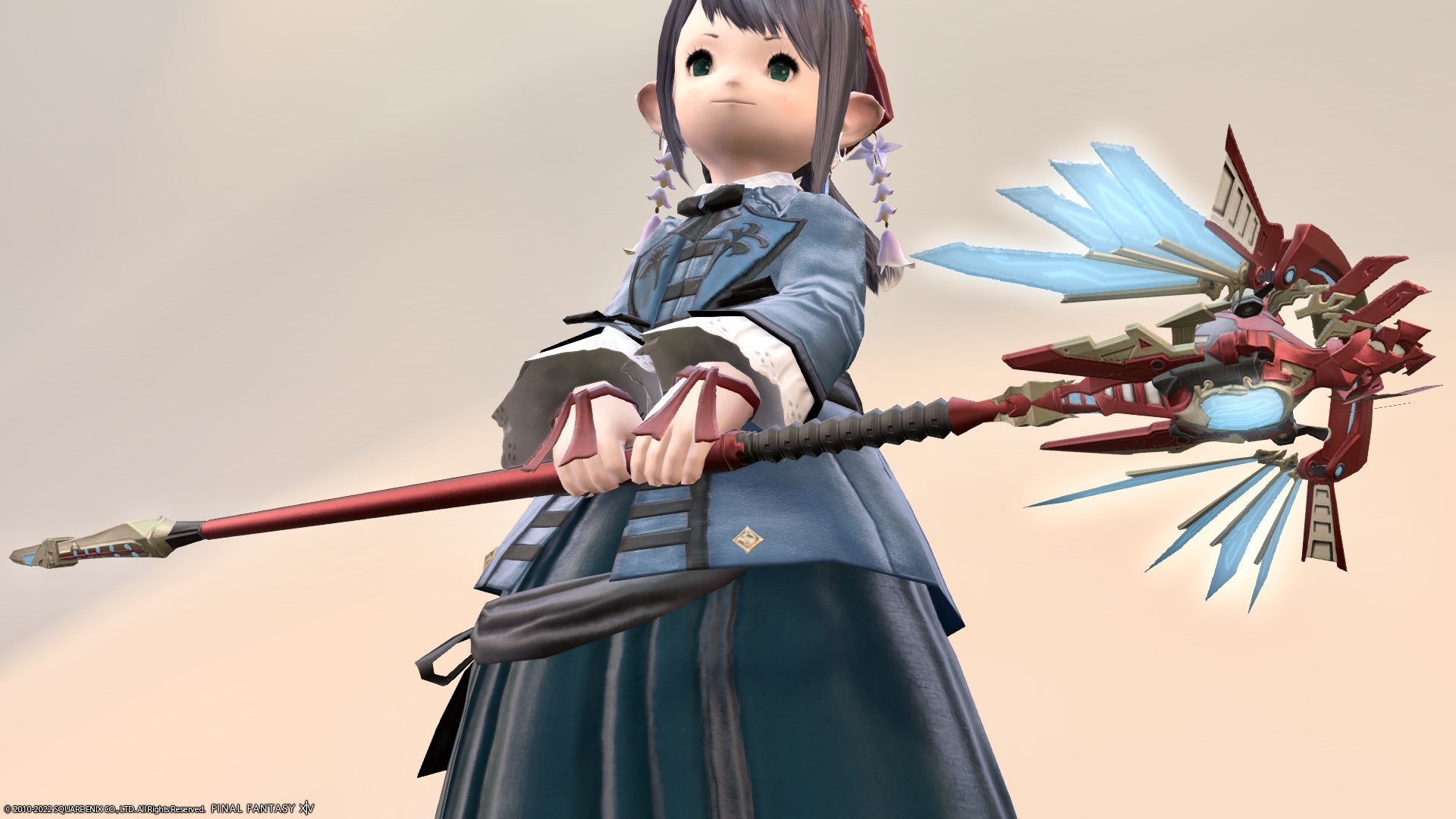 Honey Yellow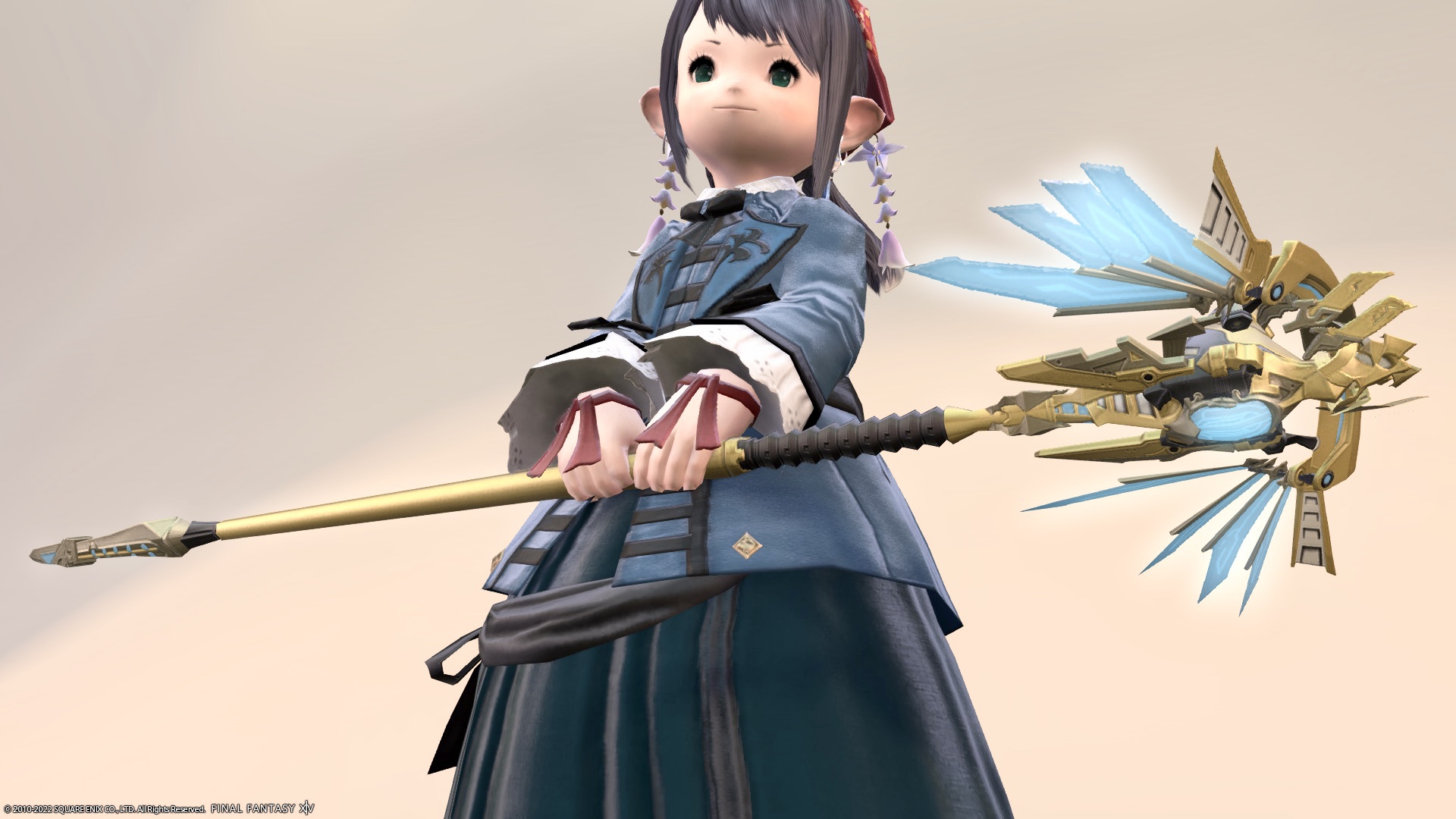 Olive Green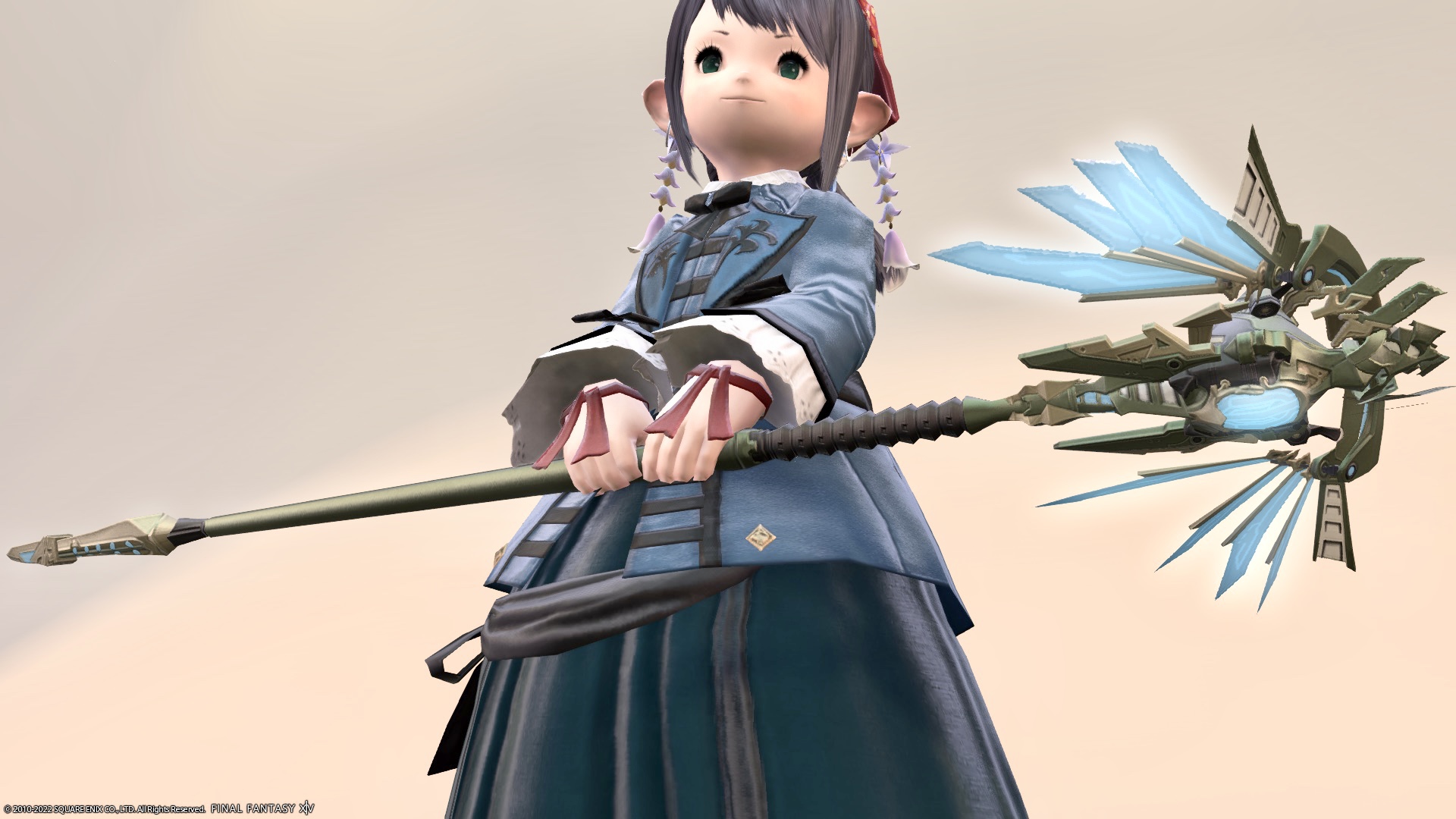 Nice, this is the cane I want too.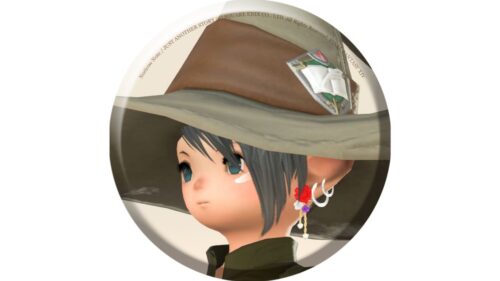 norirow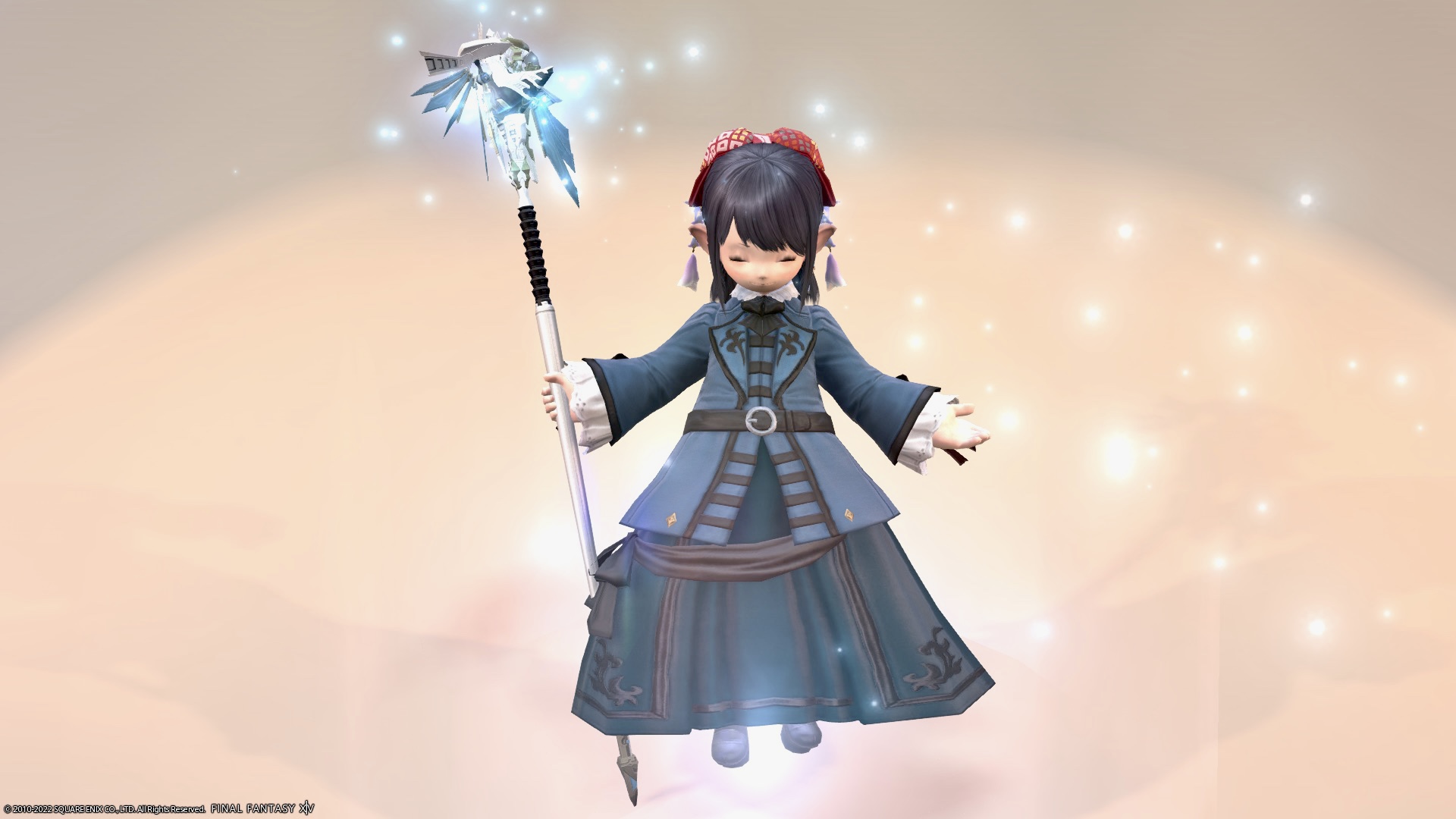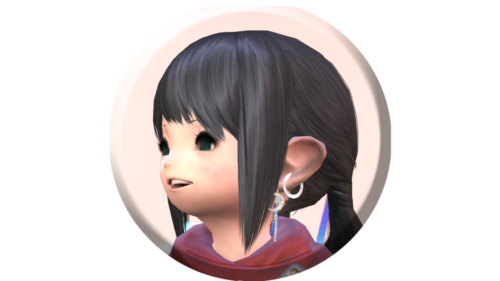 noriko
This has become my favorite cane ♪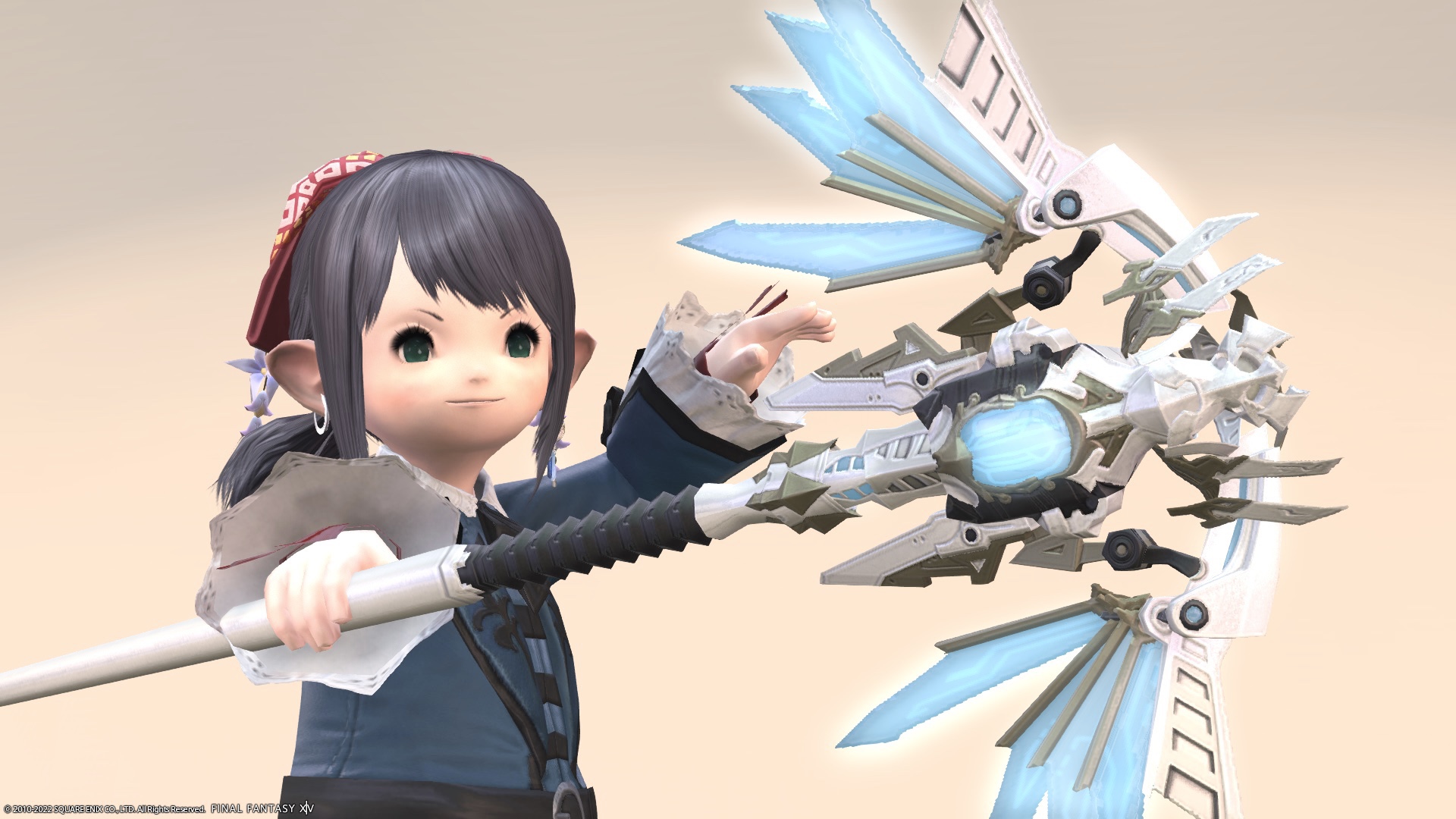 Video recording
I recorded a video of how it glows!
So, it was a record of the white mage weapon "Augmented Lost Allagan Cane".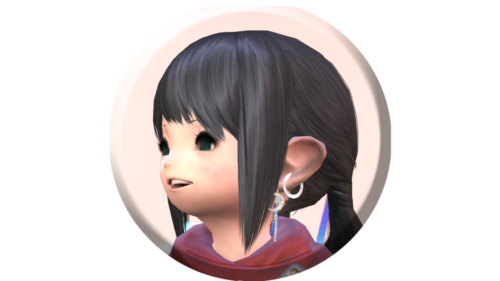 noriko
Related record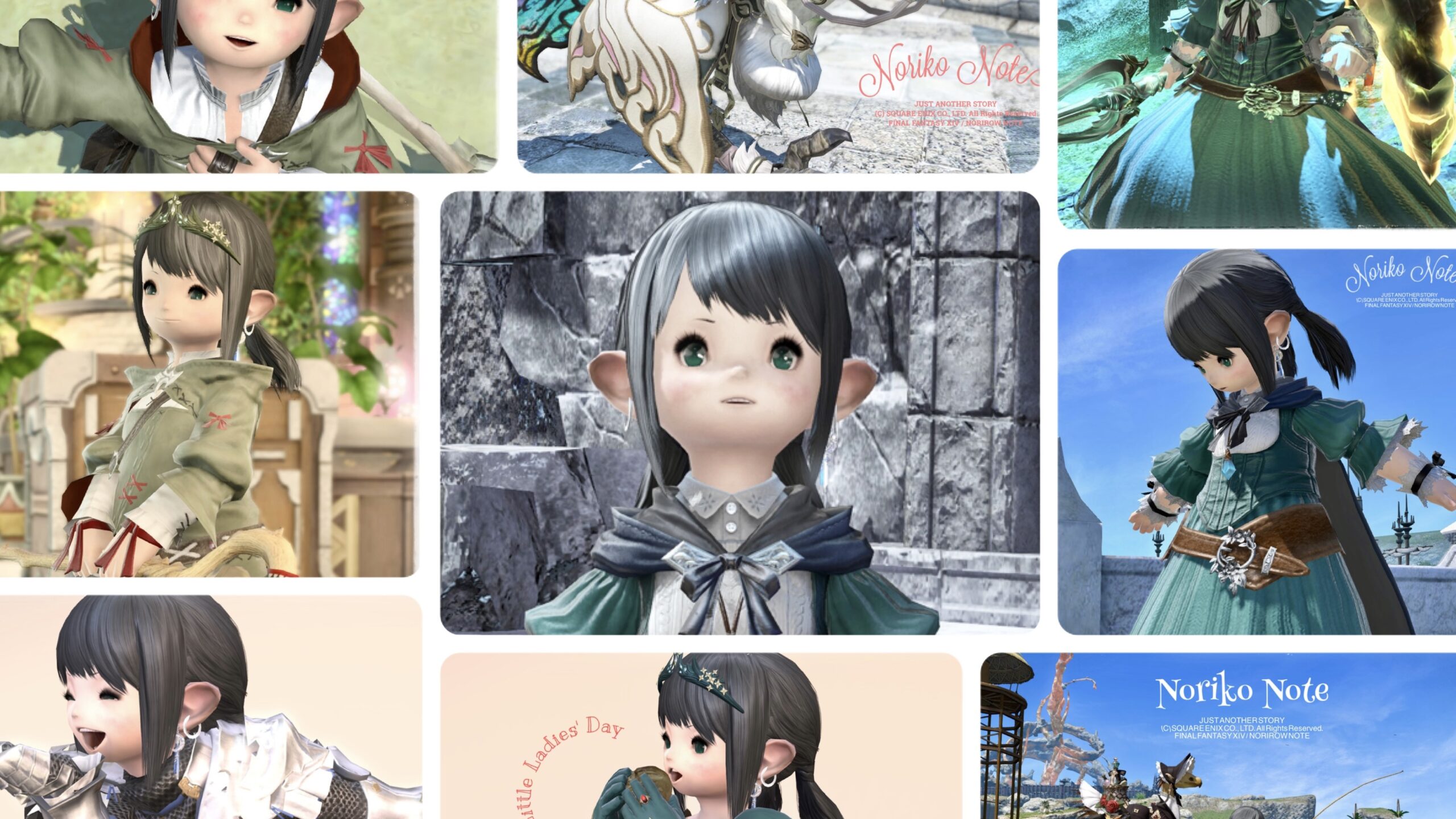 Noriko Note
This is a summary of Noriko's cute costumes and items! / ノリコちゃんの可愛い衣装やアイテムのまとめです!