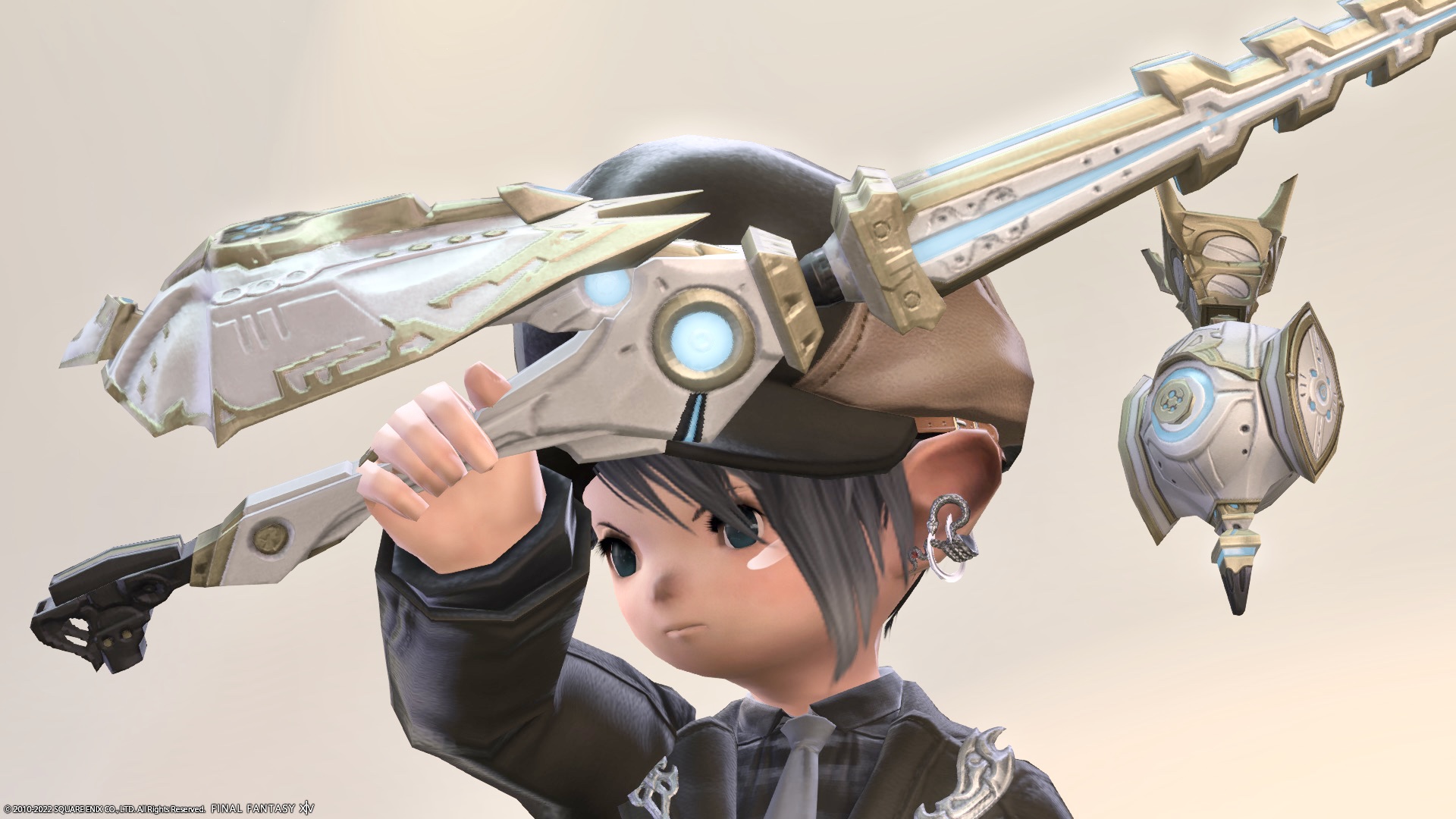 This is the record of the red mage rapier "Augmented Lost Allagan Foil".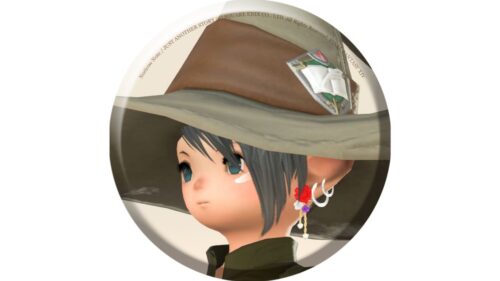 norirow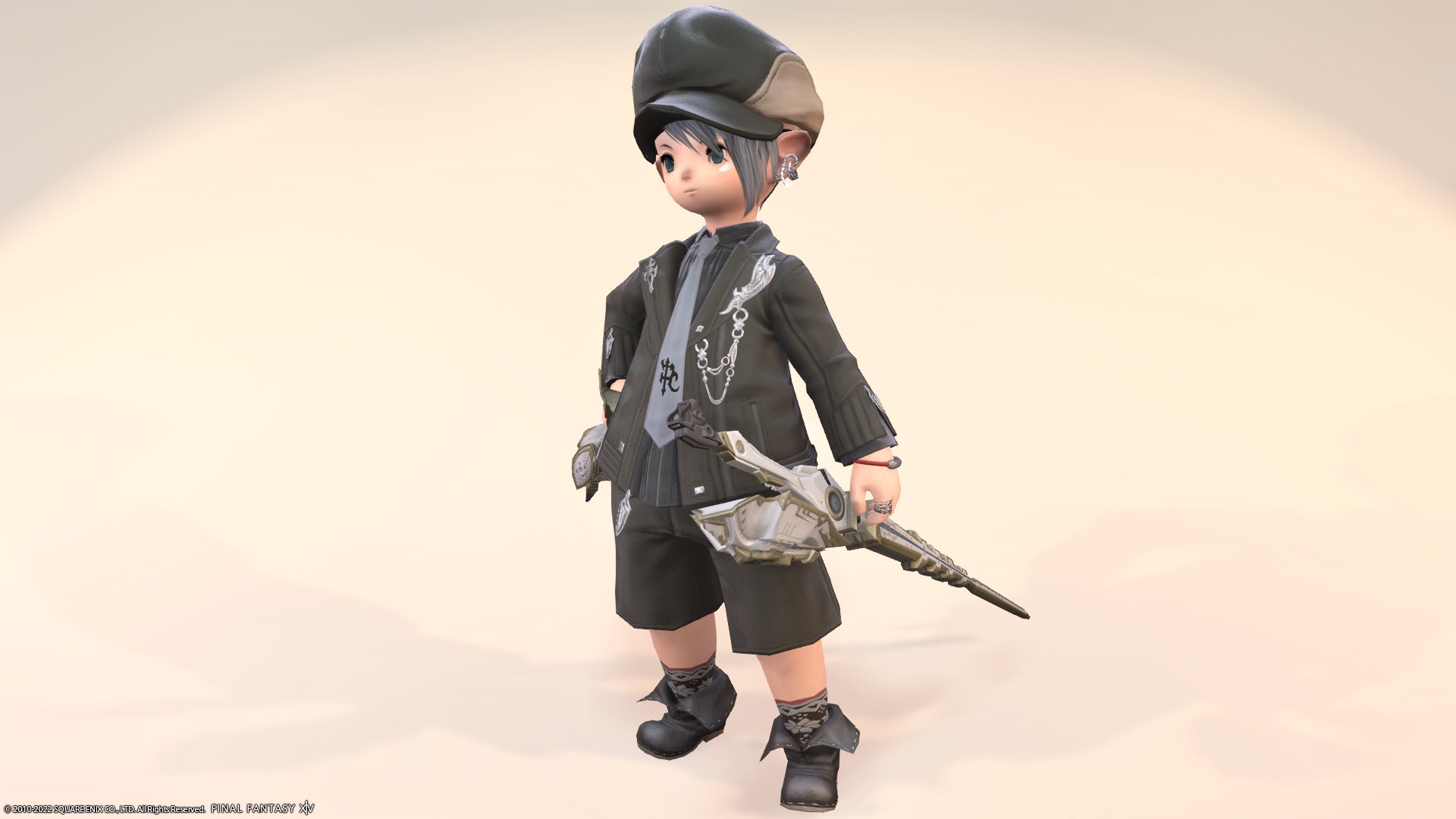 It's a design you might like.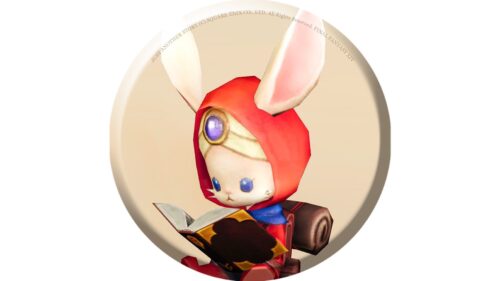 namingway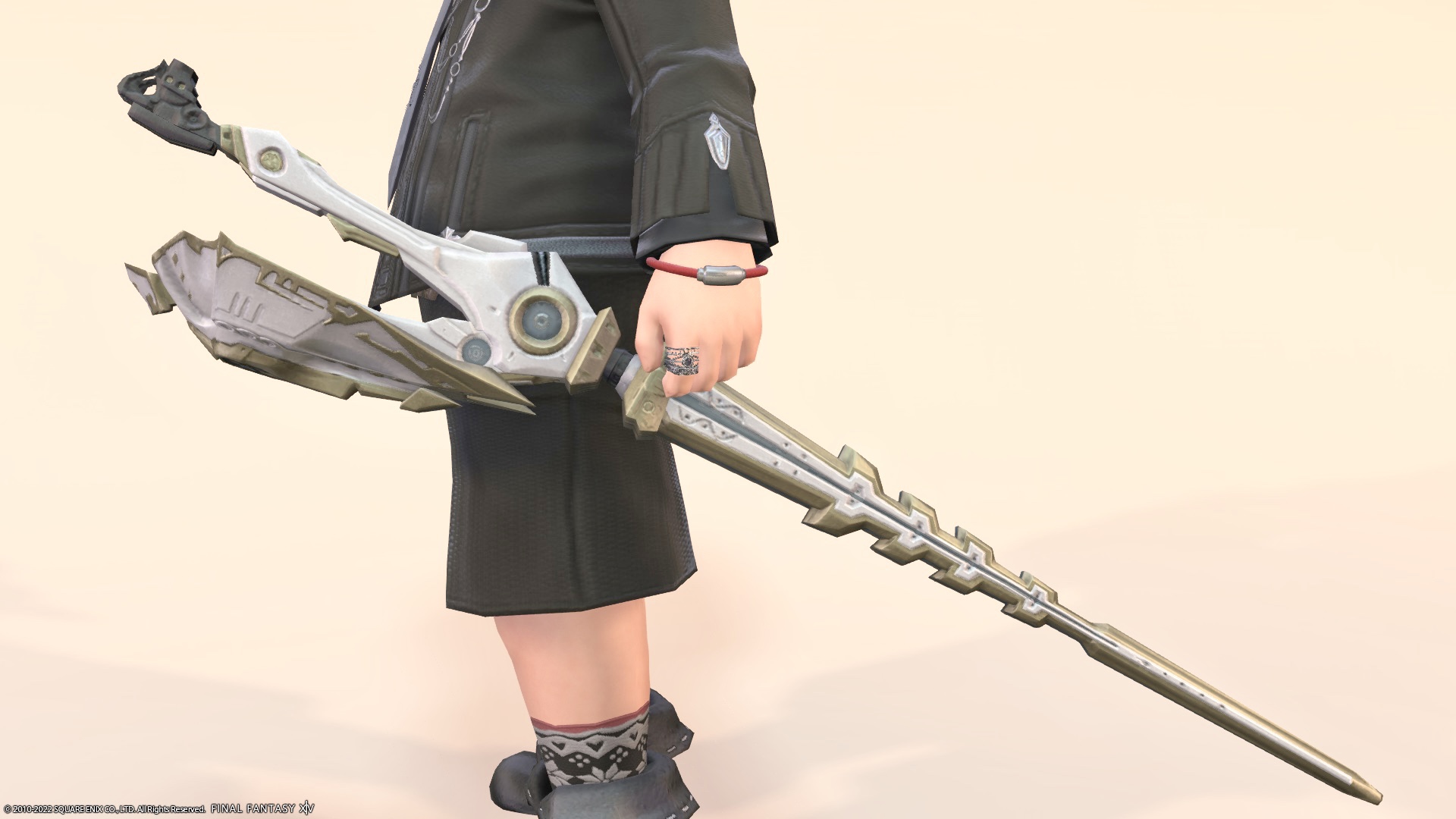 It is a design that has a linear shape as a whole. Geometric?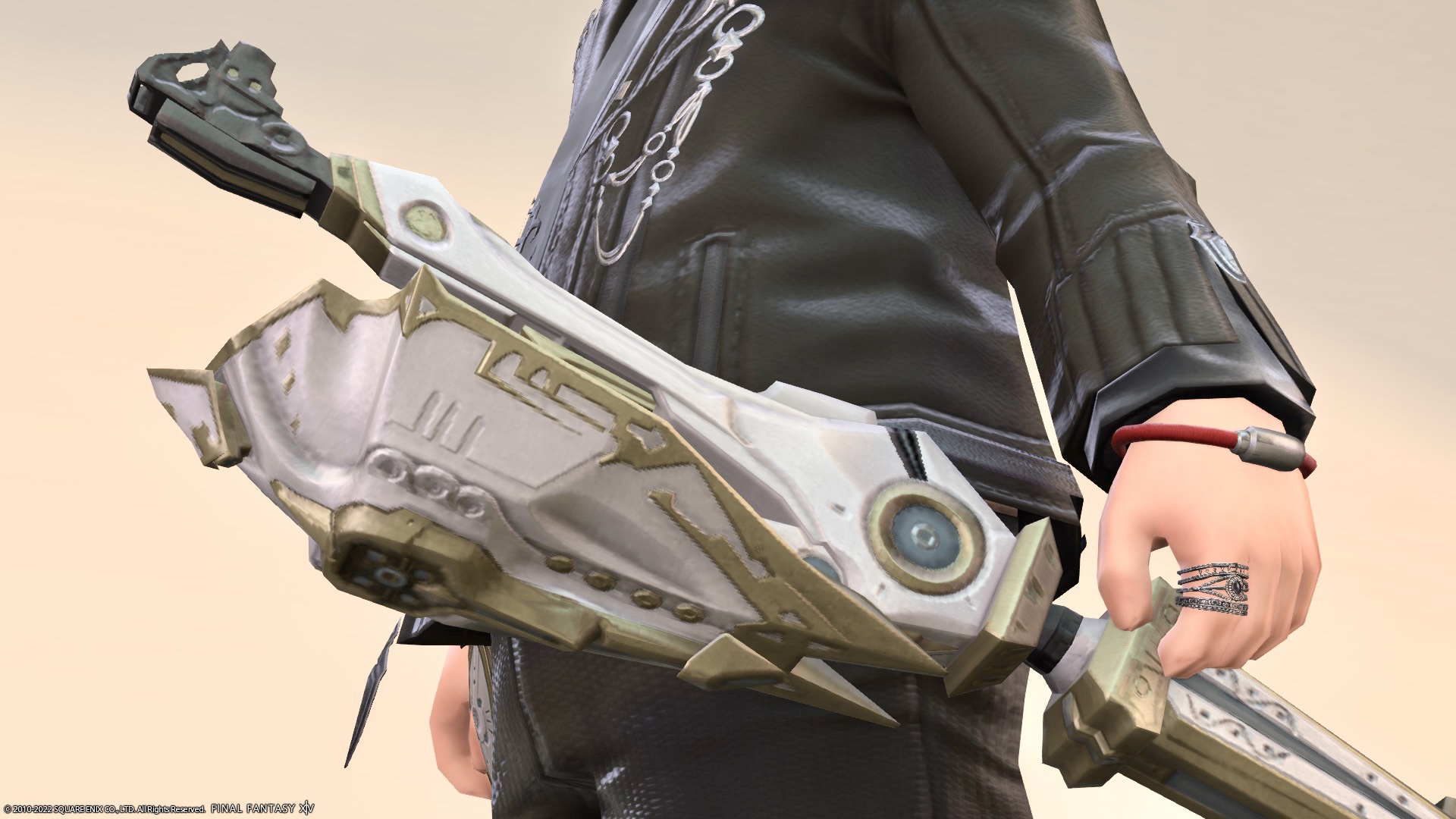 It doesn't have a sharp blade, so it's more like a cane than a sword.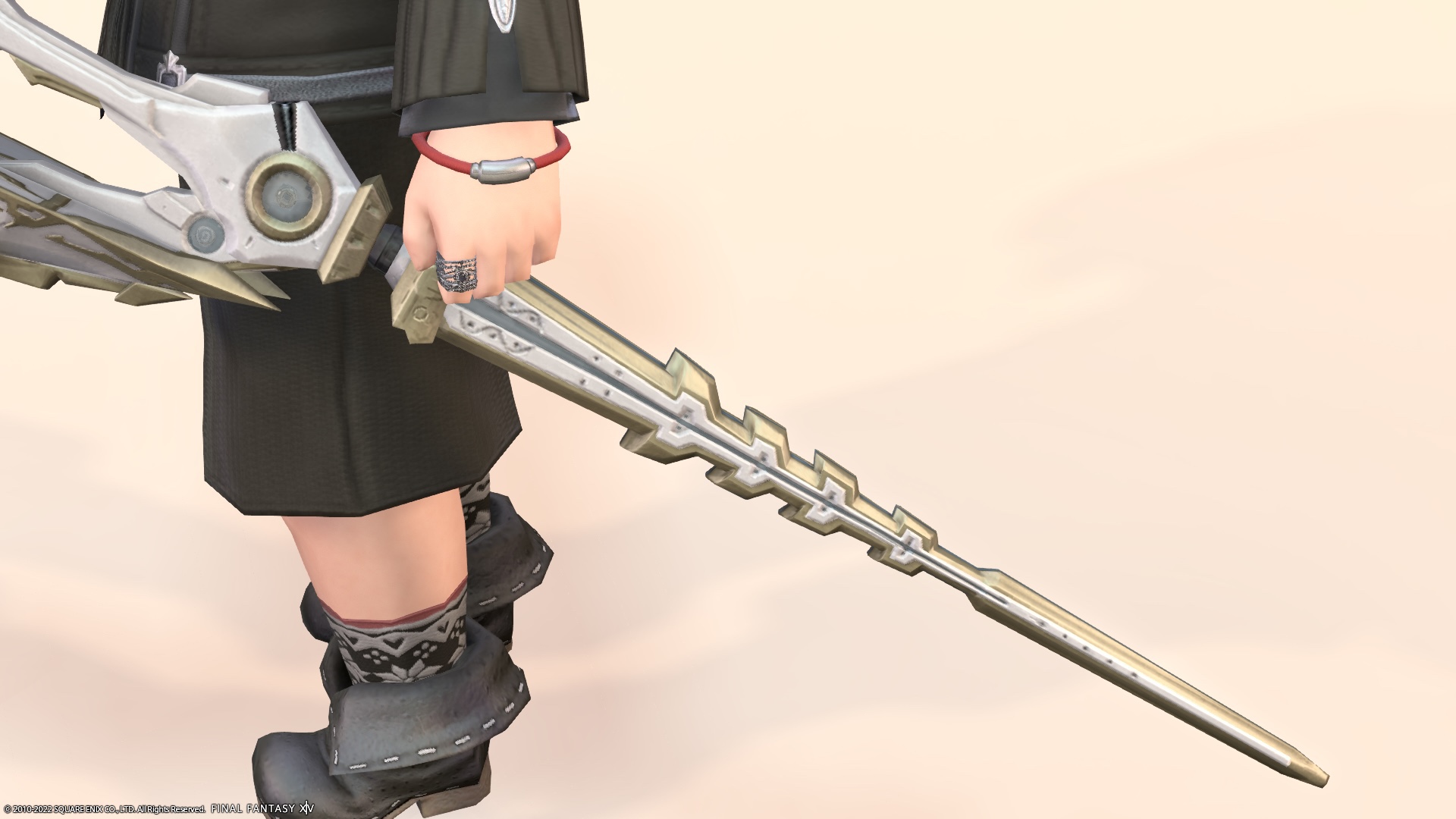 Floating crystals are pretty mechanical.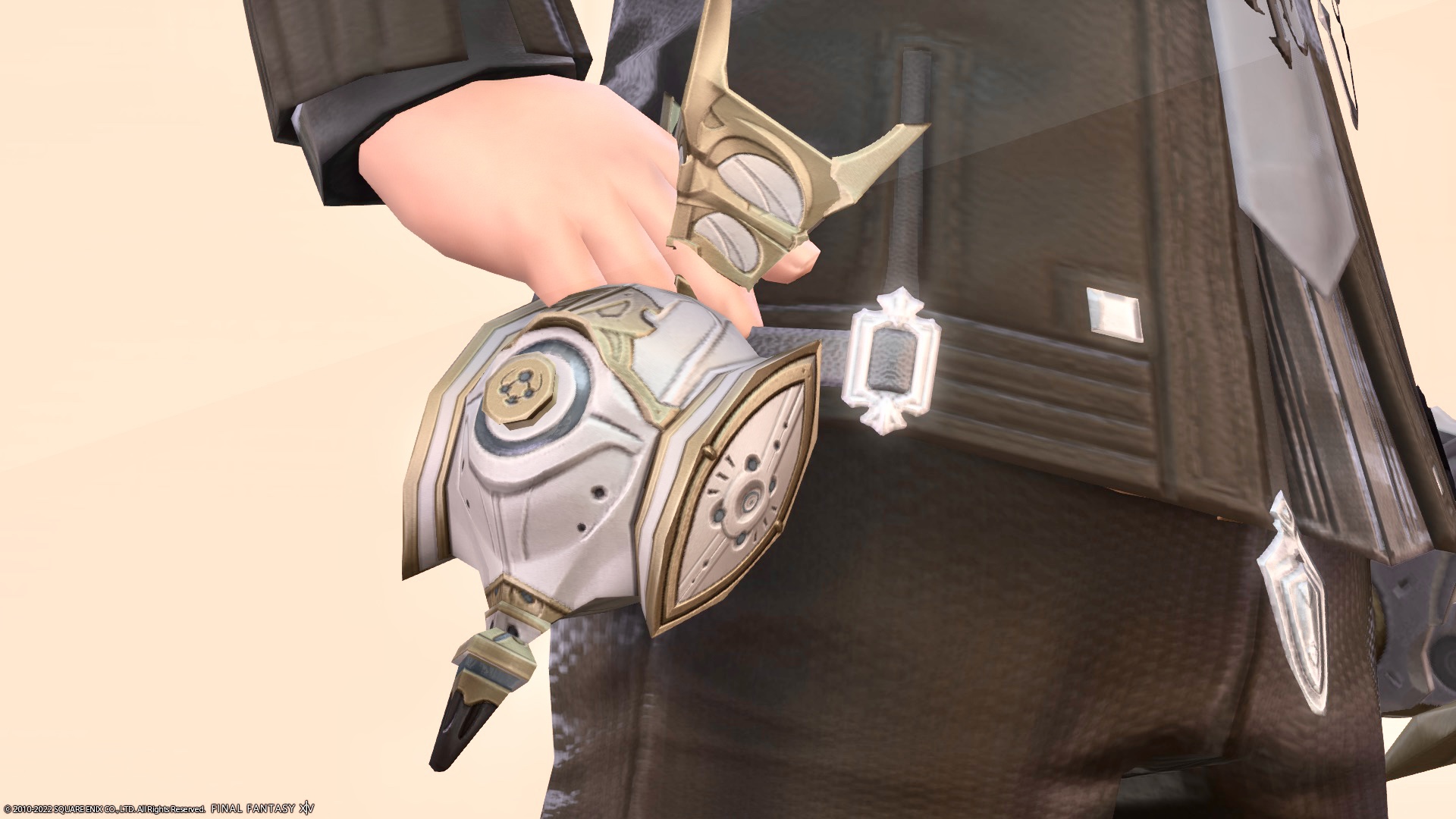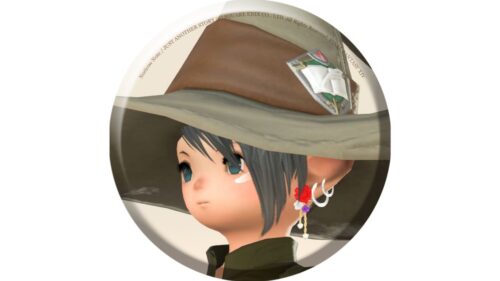 norirow
It looks like a machinist's turret.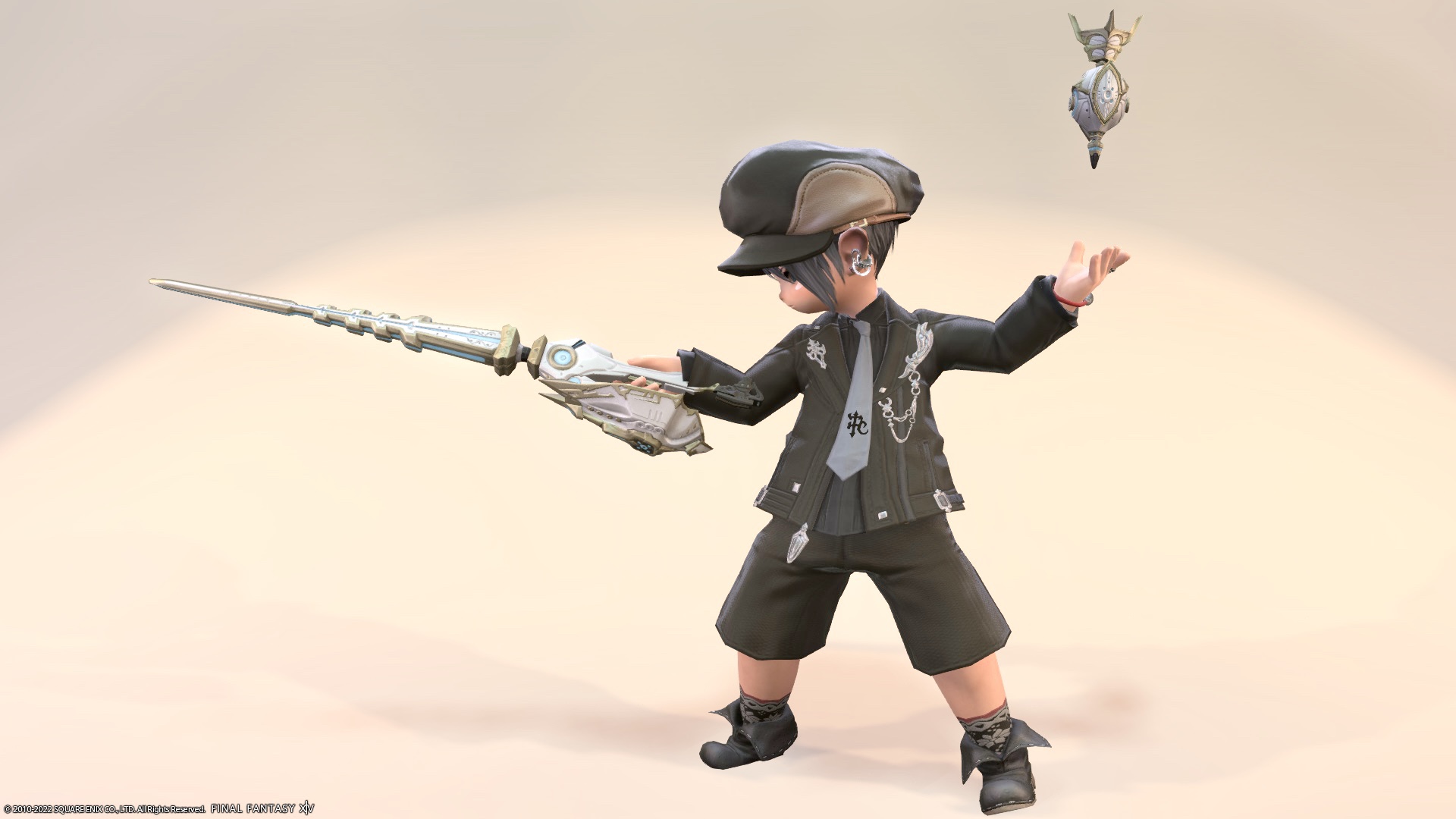 When you set it up, it will light up in light blue.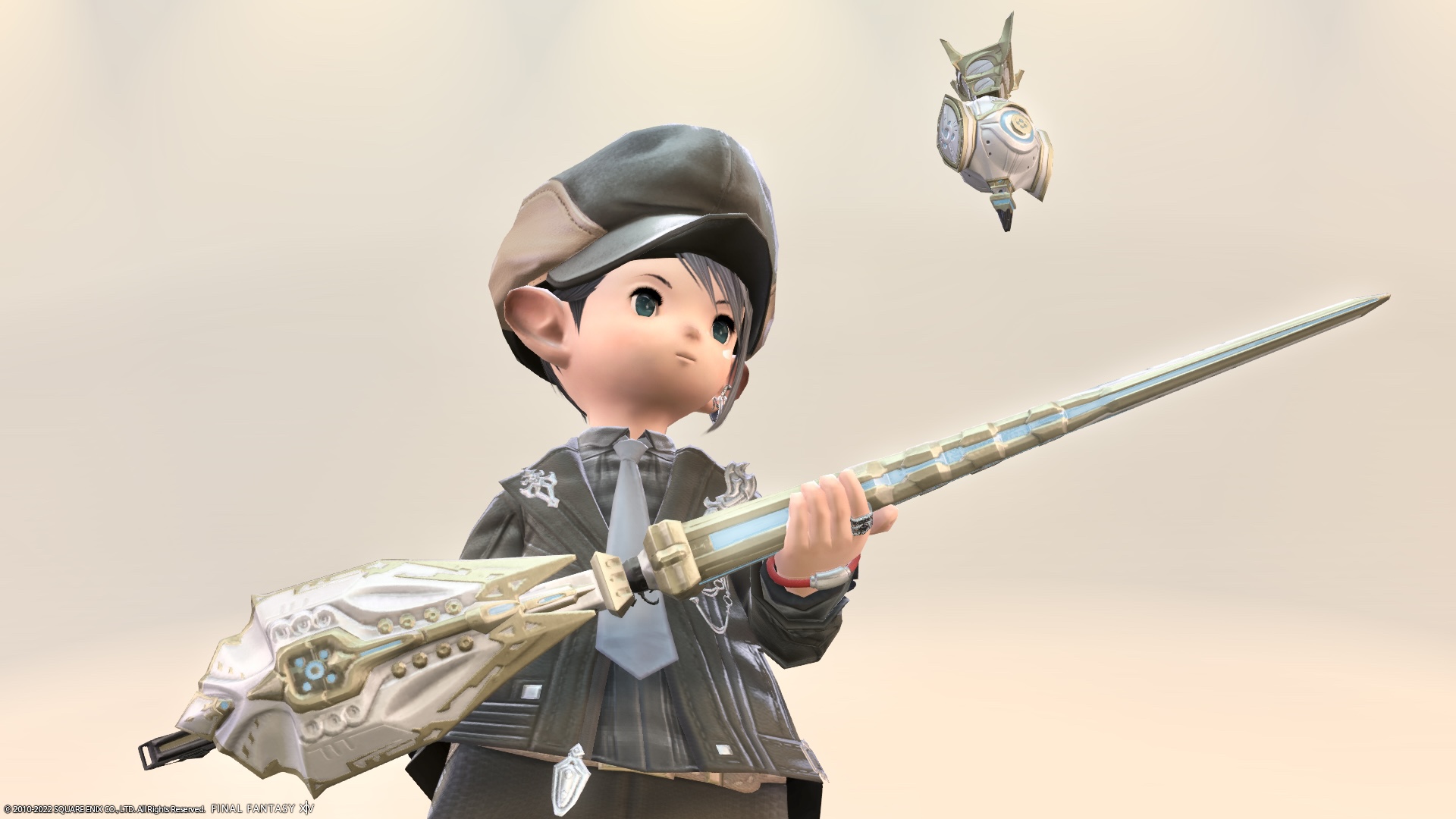 This light blue color is pretty.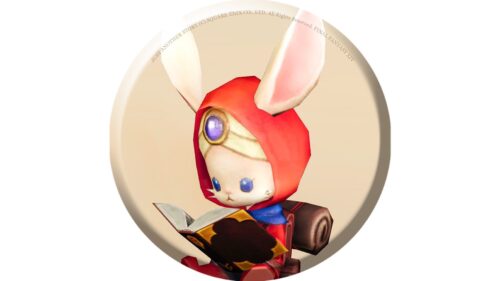 namingway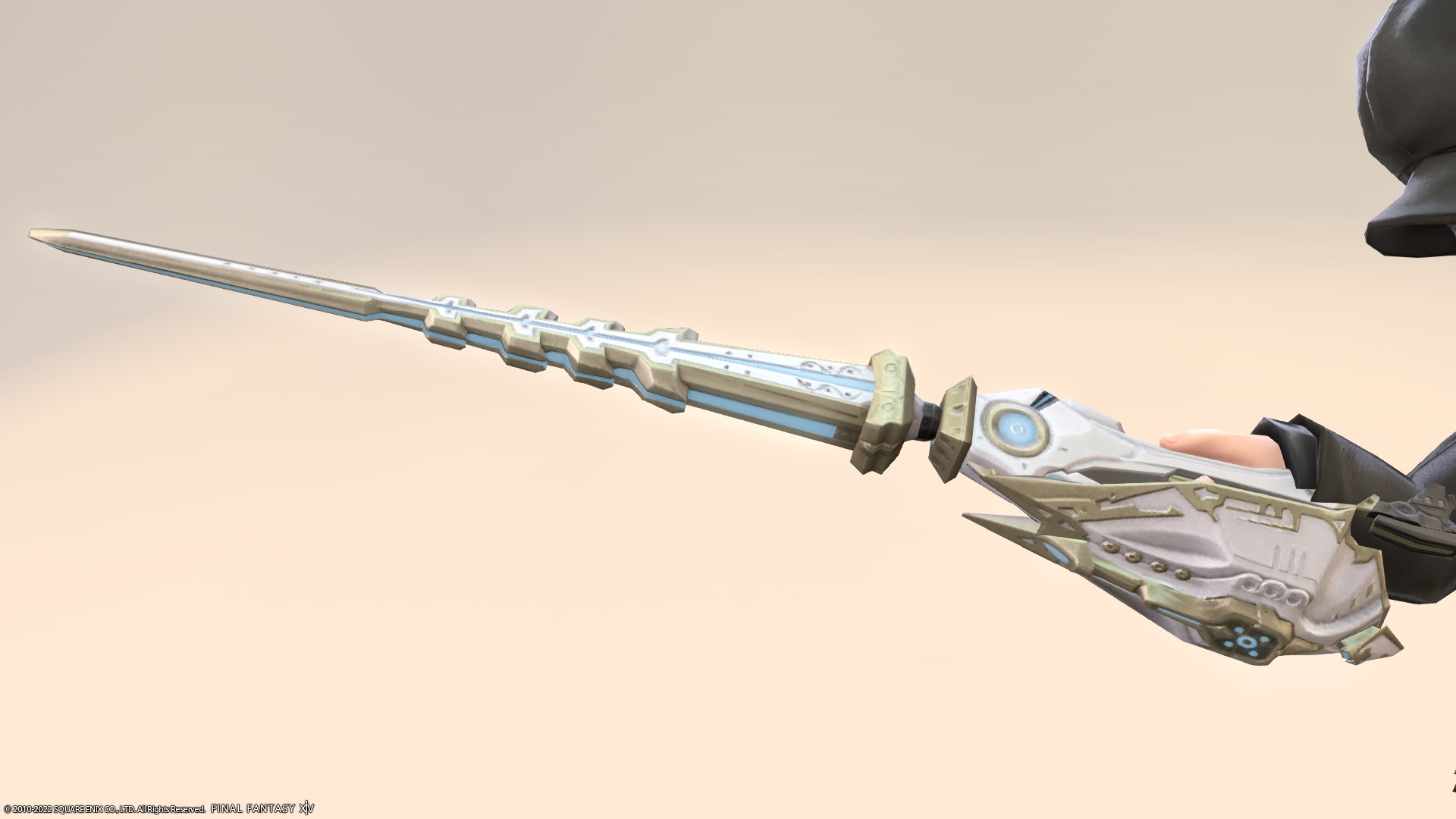 There is also a structure like a shield, so it may be a weapon that combines offense and defense.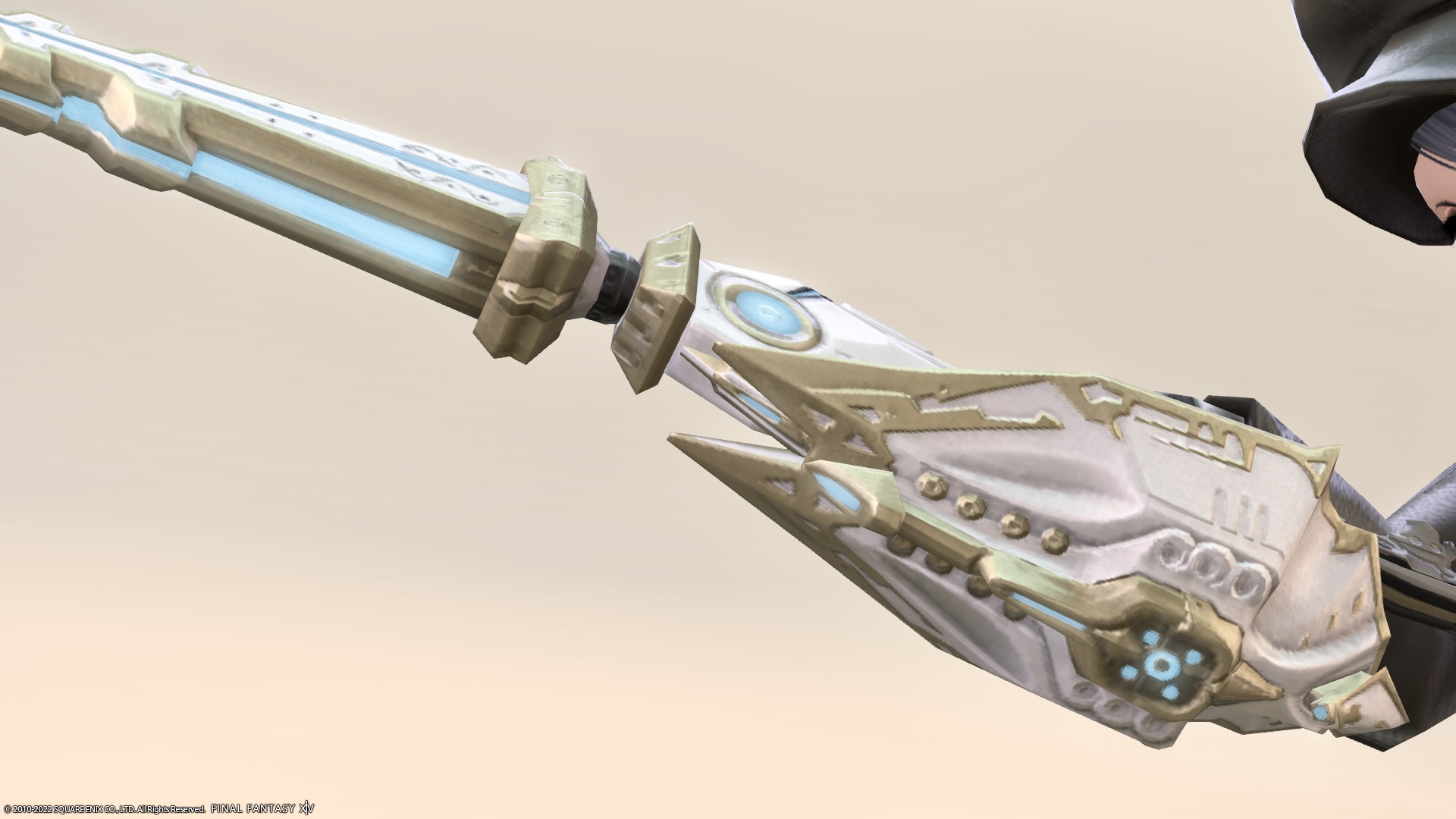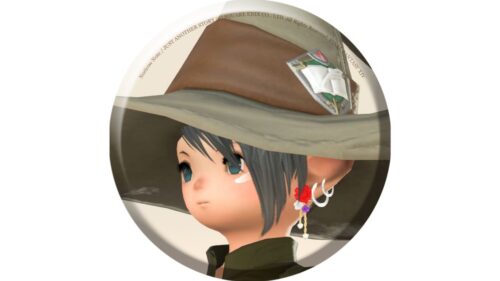 norirow
Somehow, it looks like a mobile suit weapon!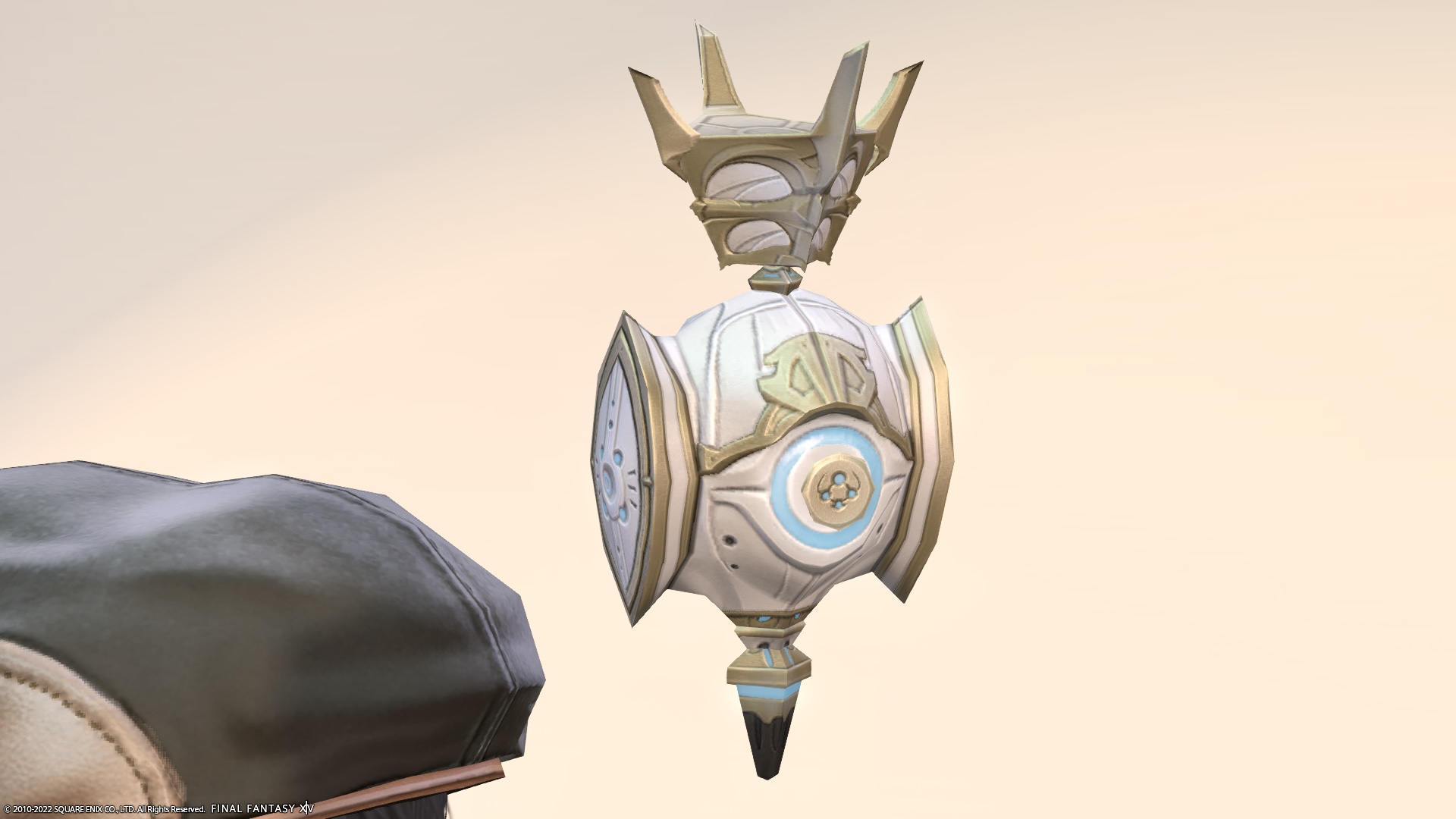 It looks like plastic, so isn't it a plastic model?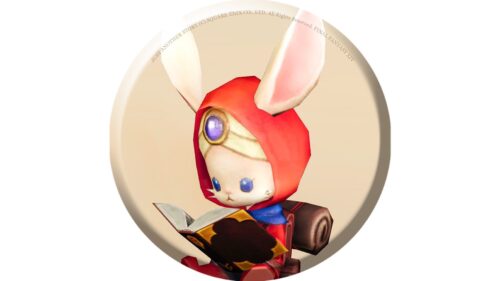 namingway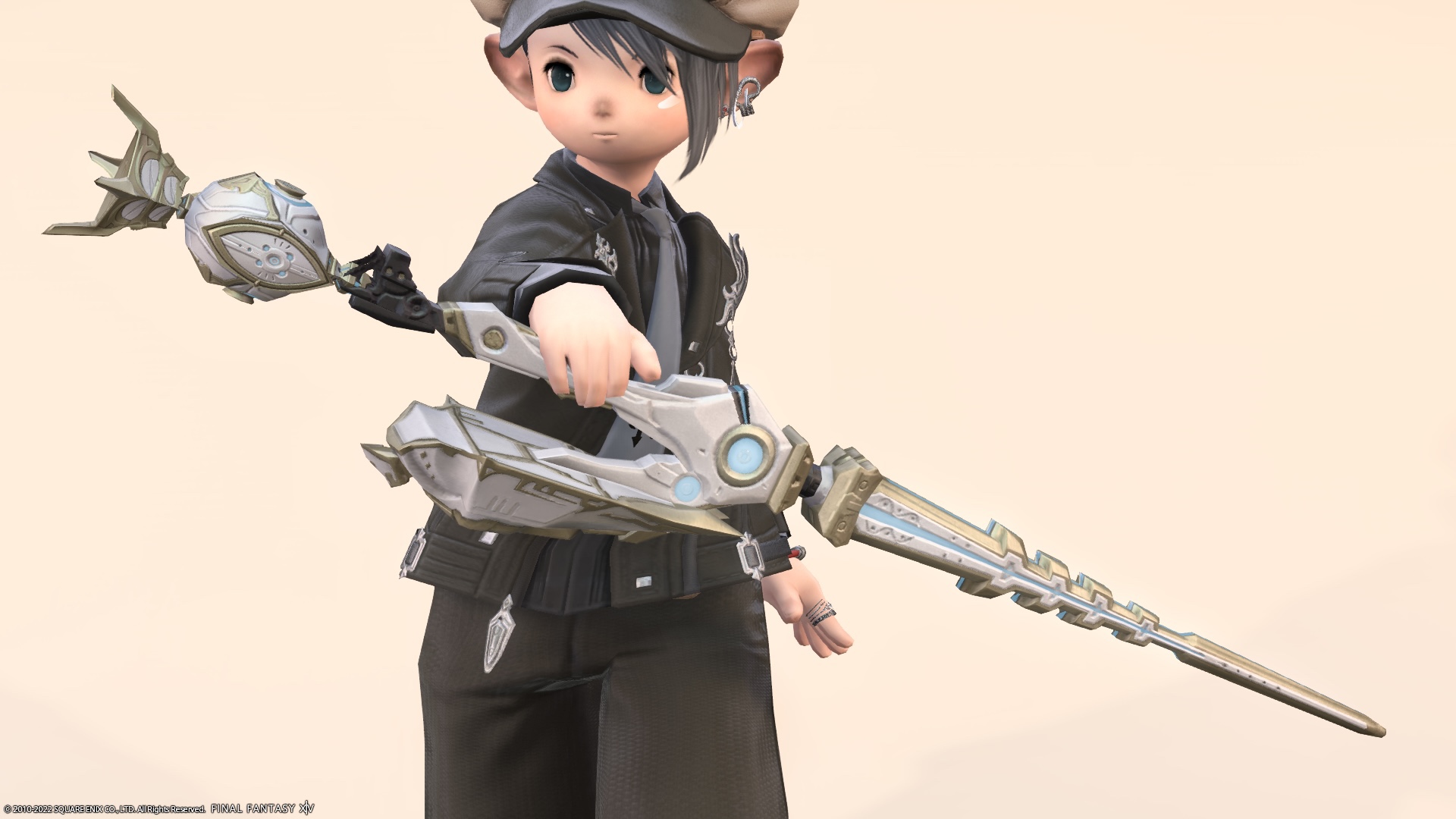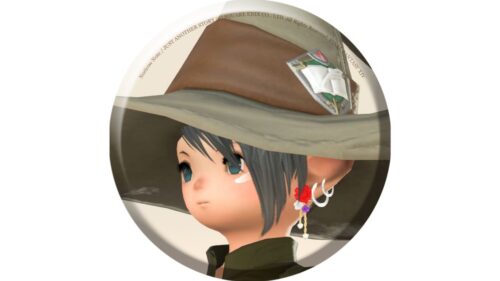 norirow
Dyed pattern
The white part is dyed, and the image changes quite a bit, so you can enjoy various coordination.
Original Color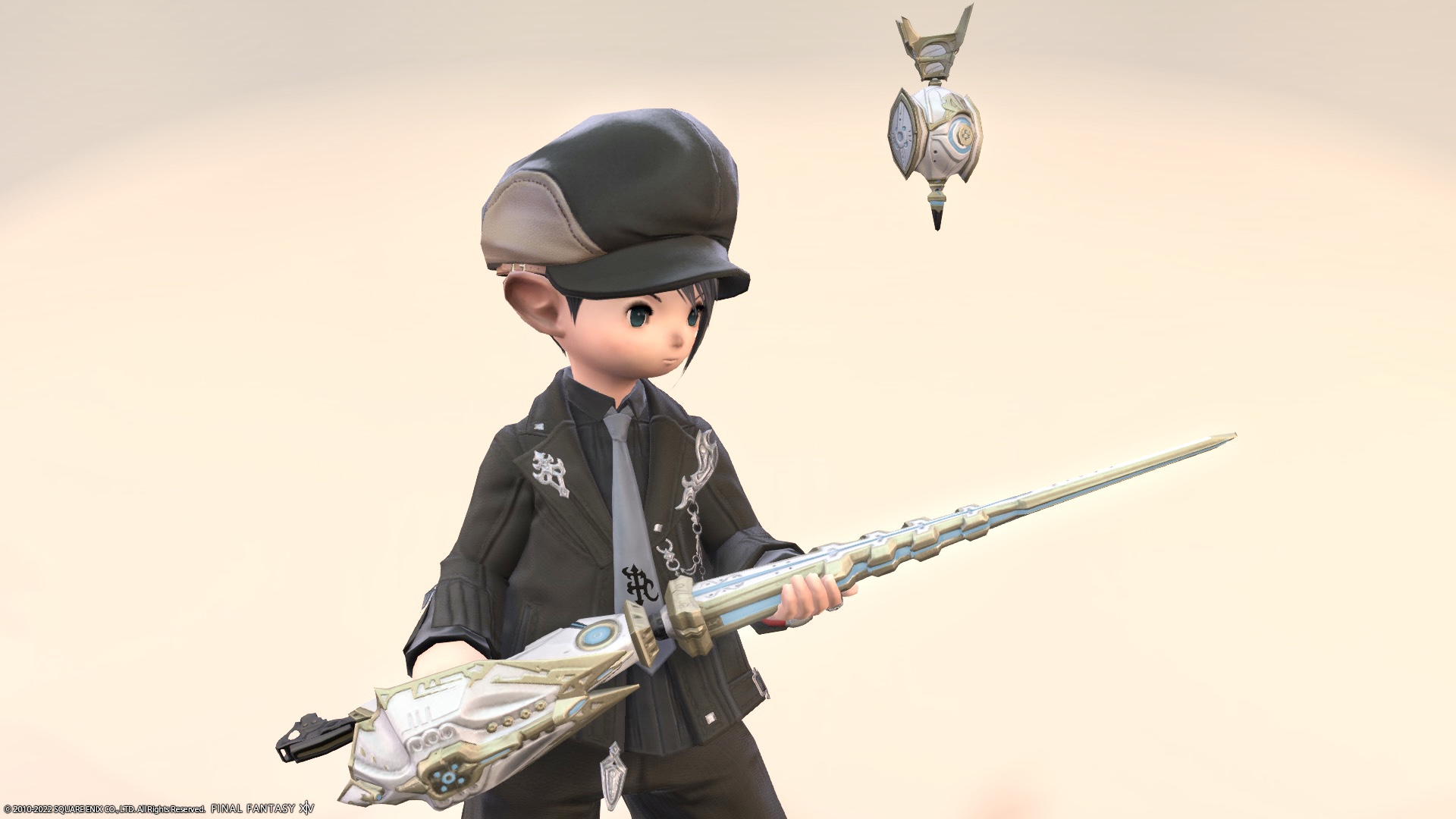 Soot Black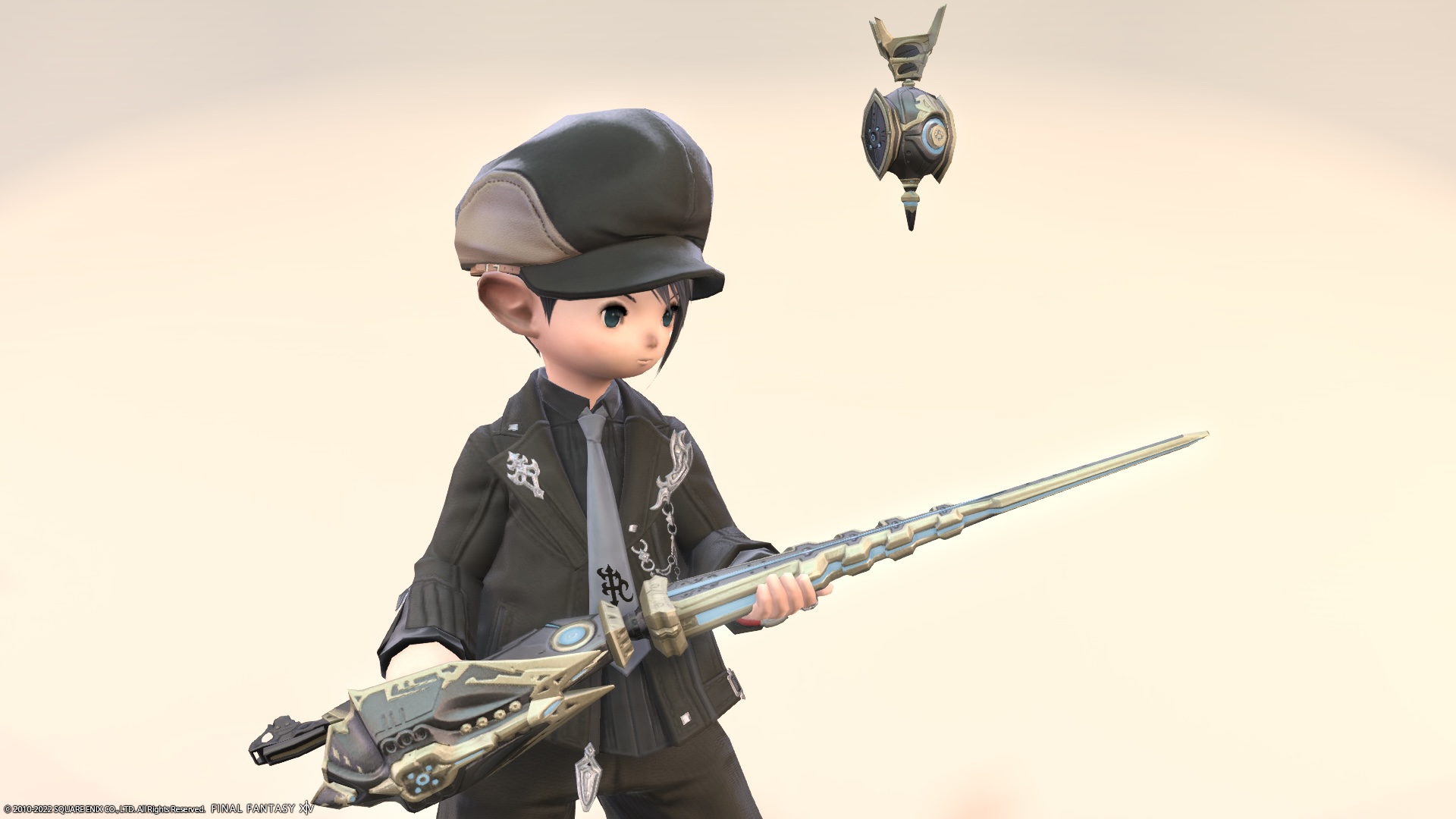 Dalamud Red
Honey Yellow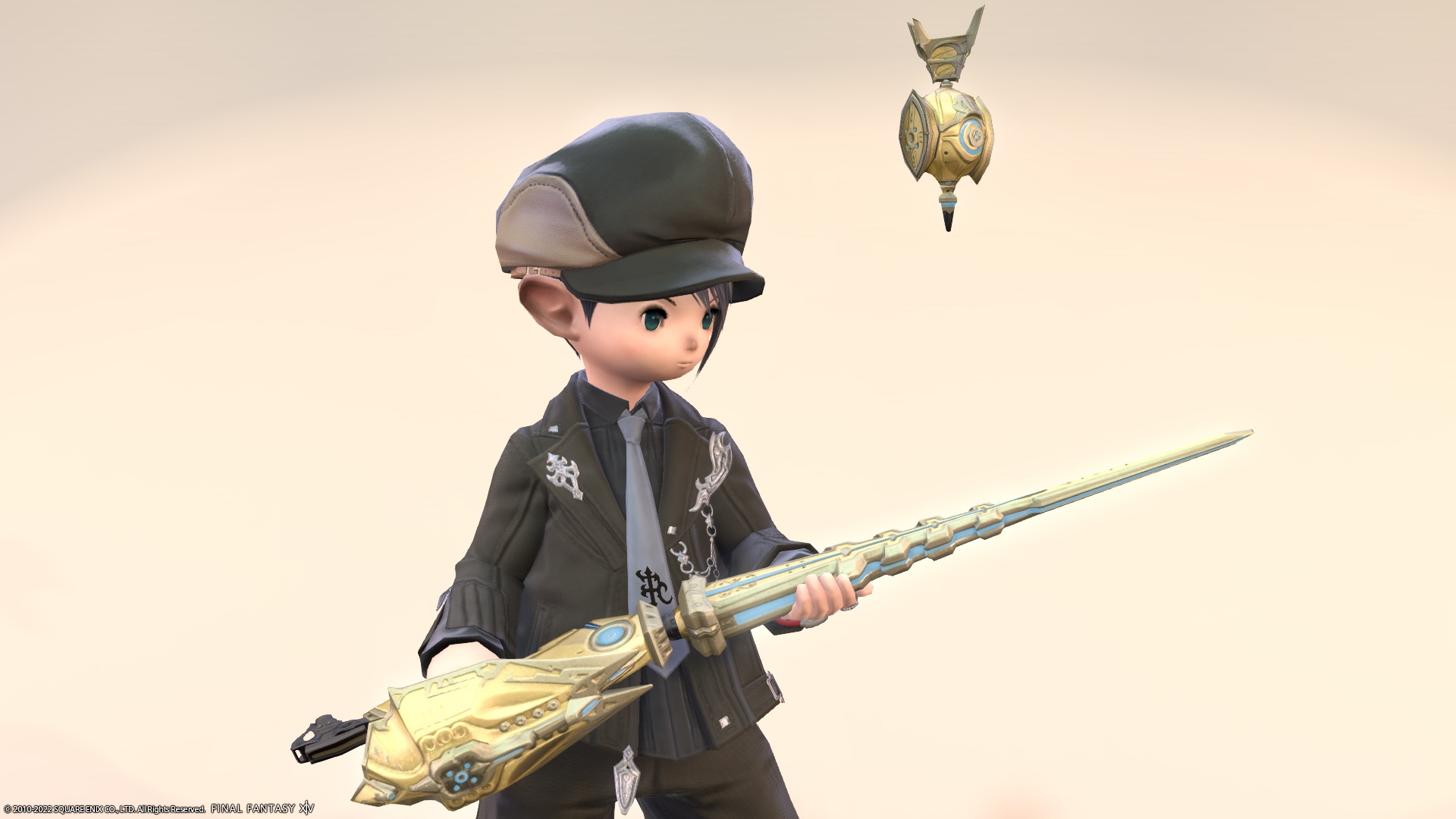 Olive Green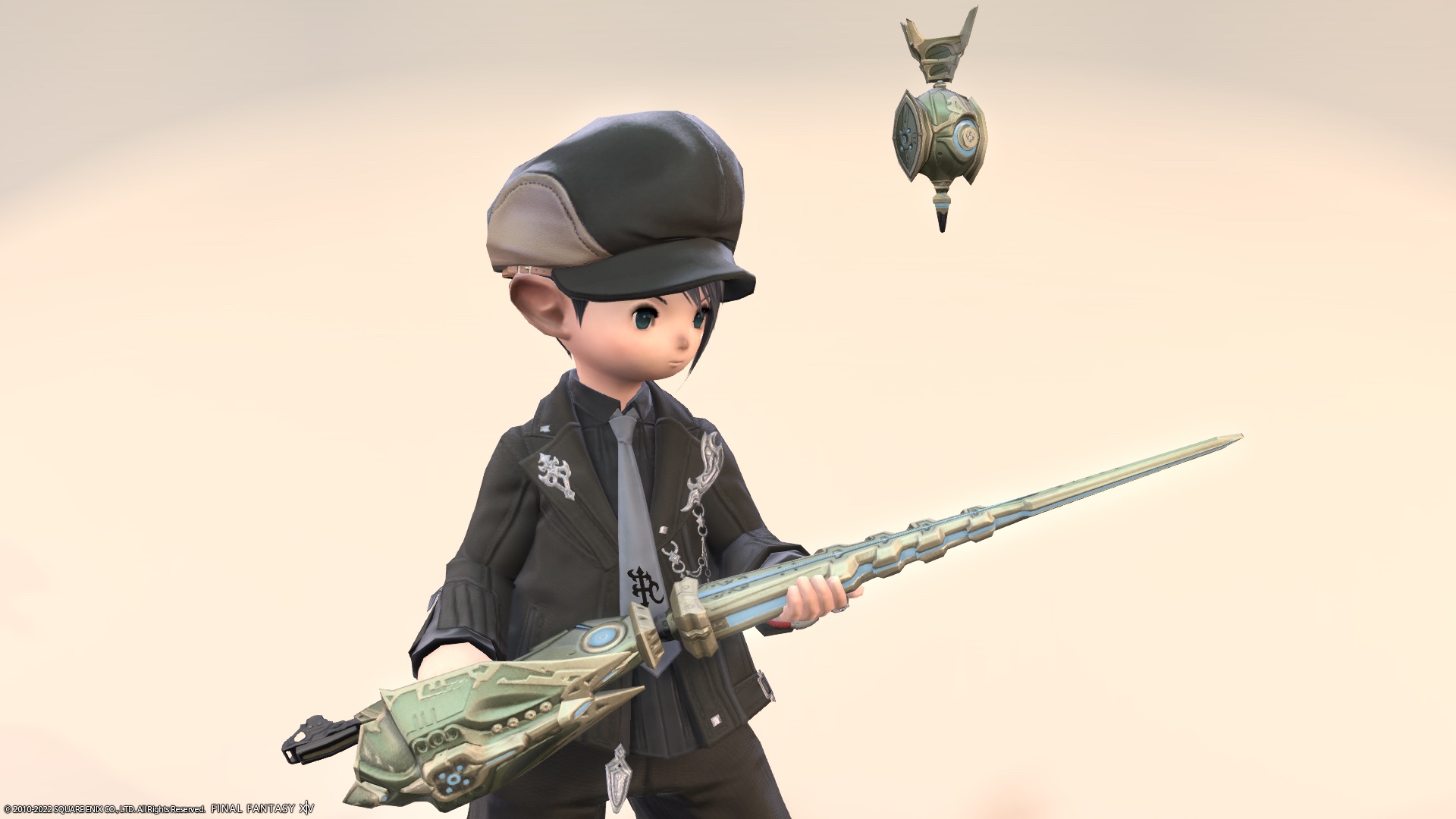 Ceruleum Blue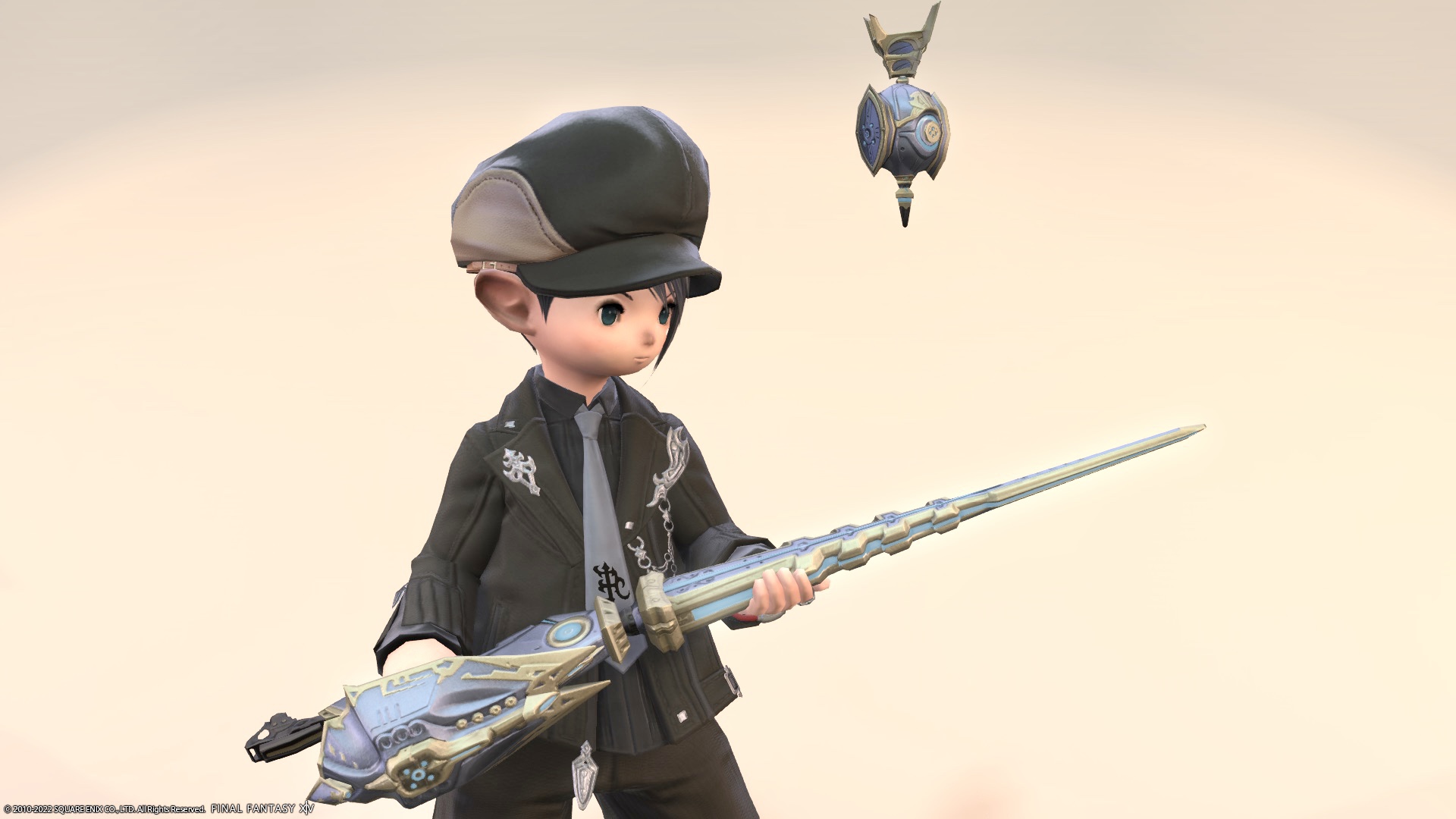 This "Augmented Lost Allagan Foil" can be obtained in exchange for Allagan tomestone poetics in Rhalgr's Reach.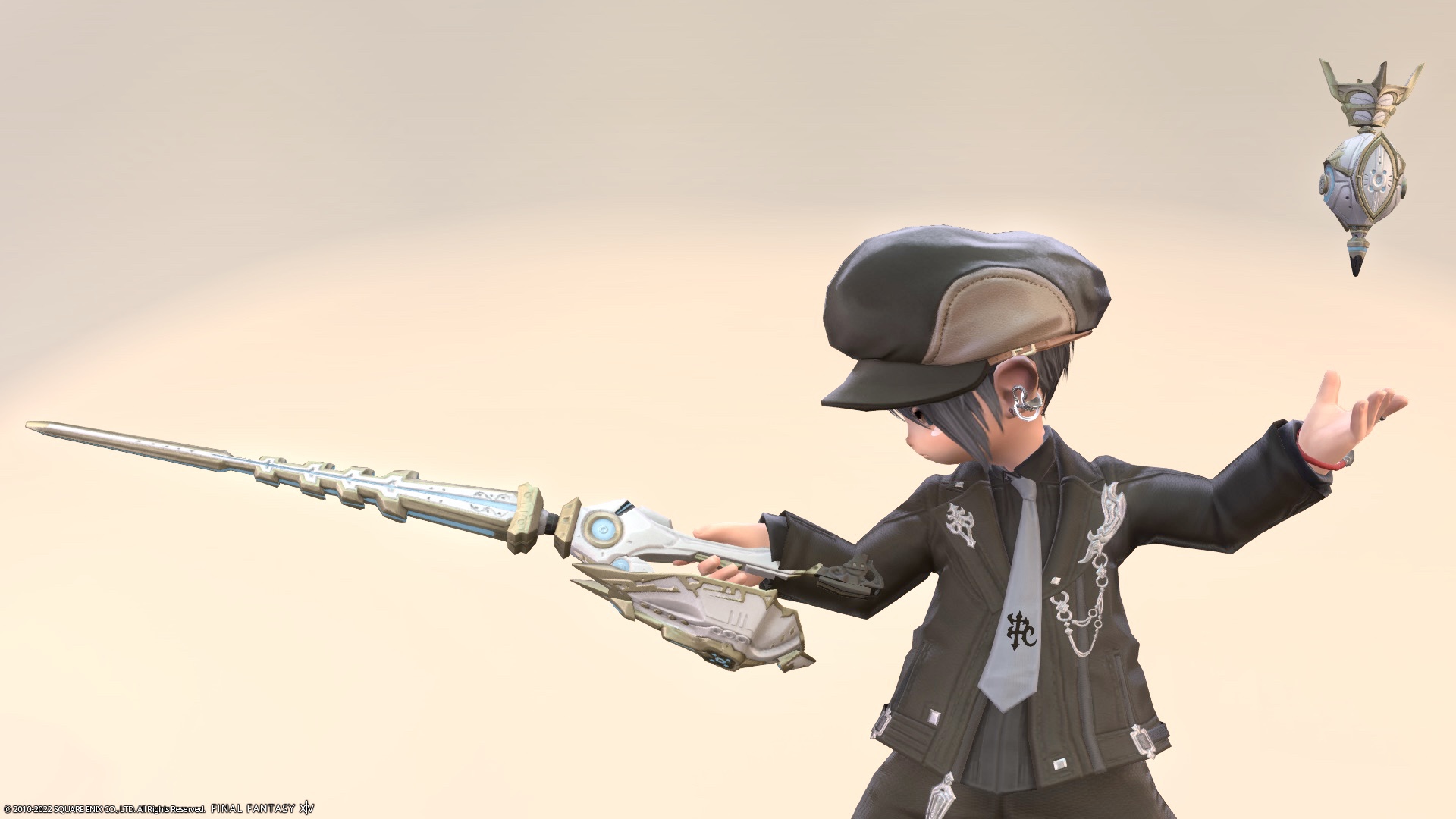 It seems that it is difficult to match with various costumes in terms of design.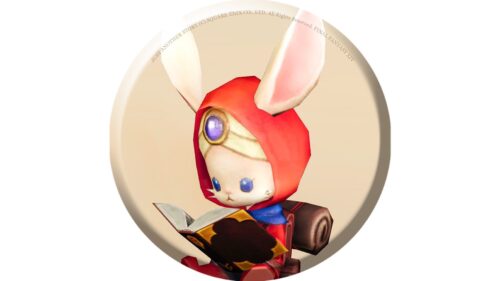 namingway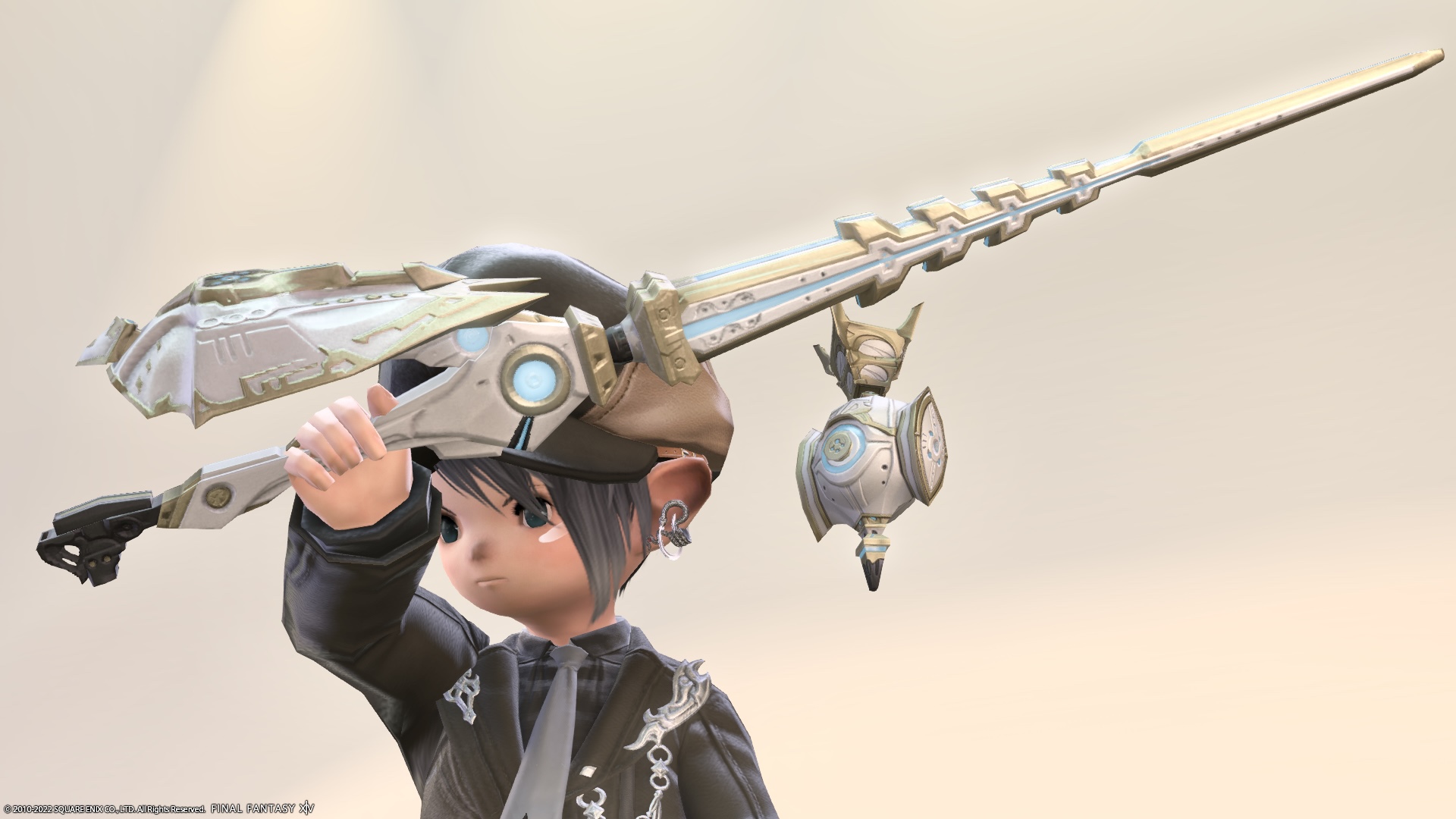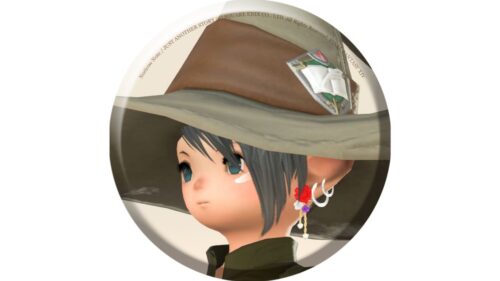 norirow
Is that so? I think robot weapons have cute gaps ♪
Video recording
I recorded a video of the movement!
So, it was a record of the Red Mage Rapier "Augmented Lost Allagan Foil".
Related records