This is a record of the dark knight's weapon, the Orthos Greatsword, available at Eureka Orthos.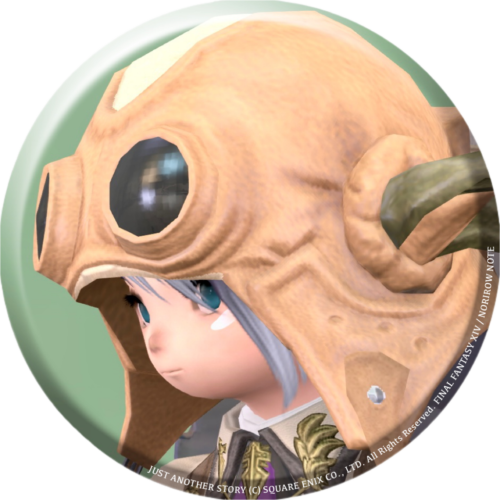 norirow
Oh, I got some kind of very cool two-handed sword!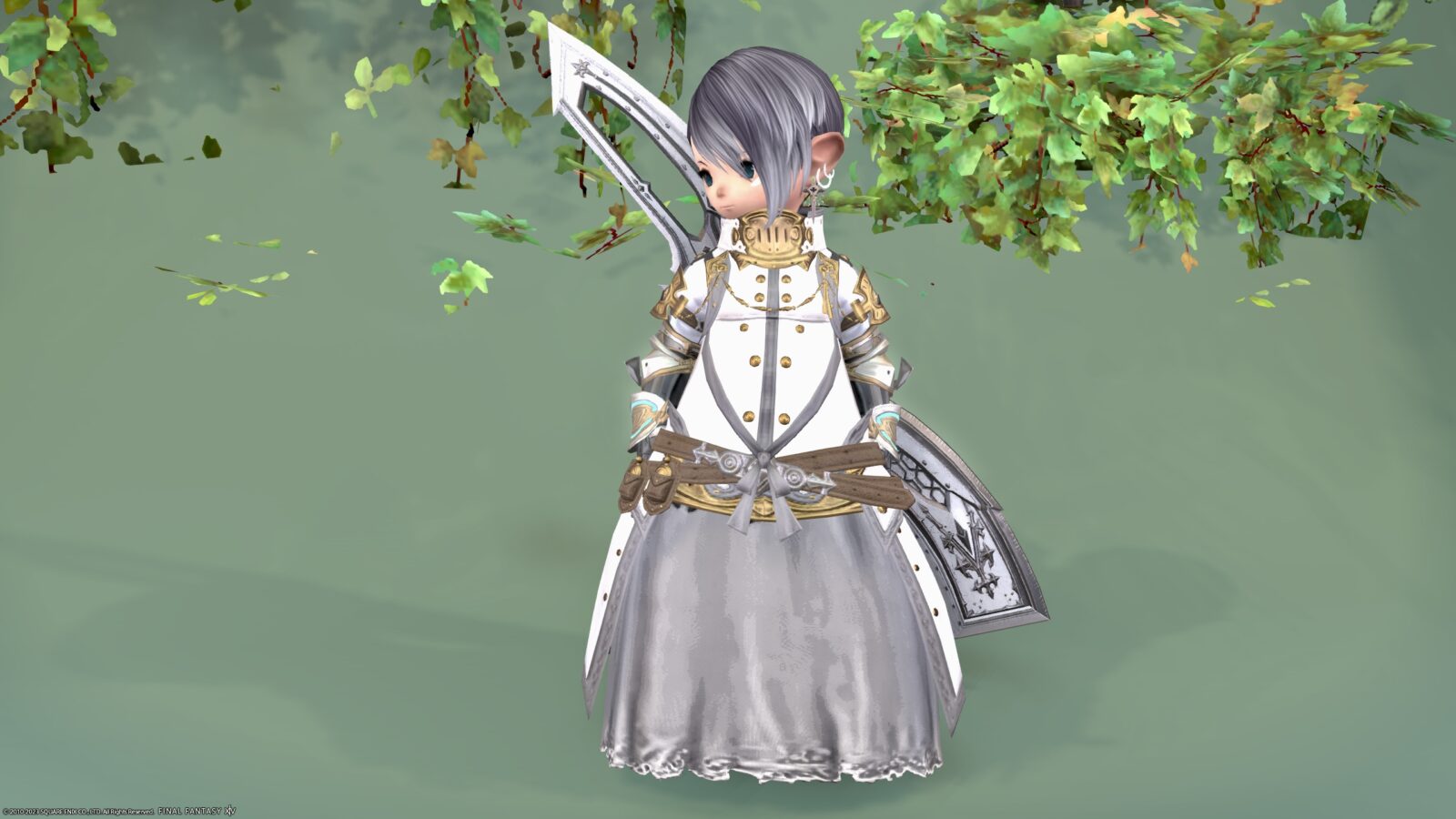 It's a big plate-shaped great sword.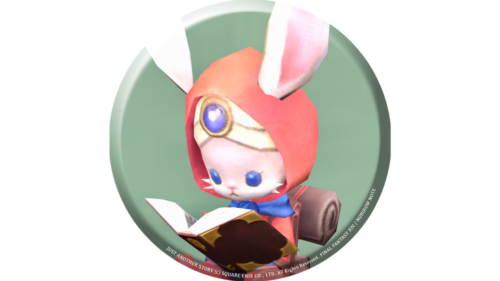 namingway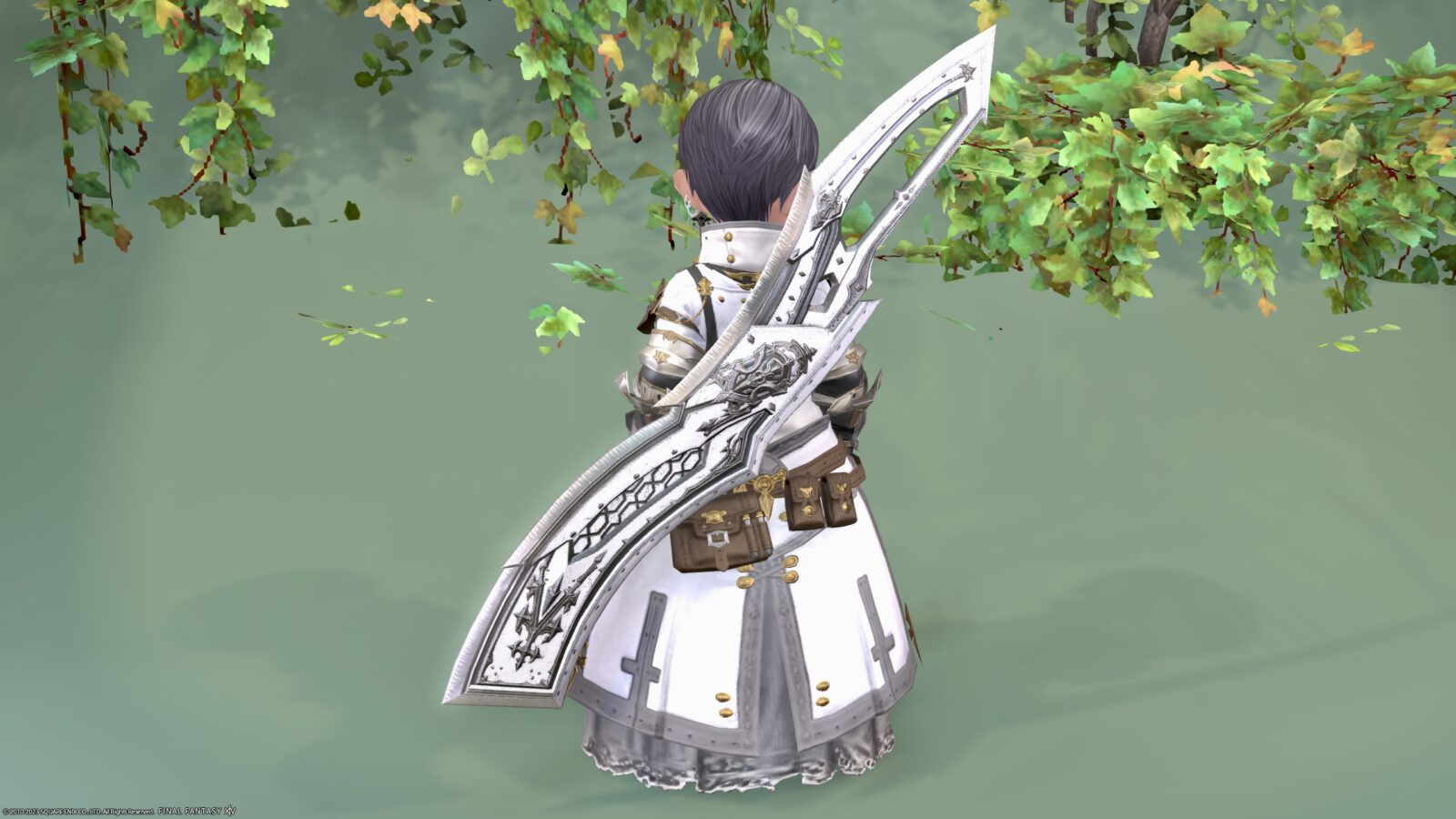 It is a large sword with a rather sci-fi design, and the handle is quite distinctive.
In the center is a somewhat noble coat of arms.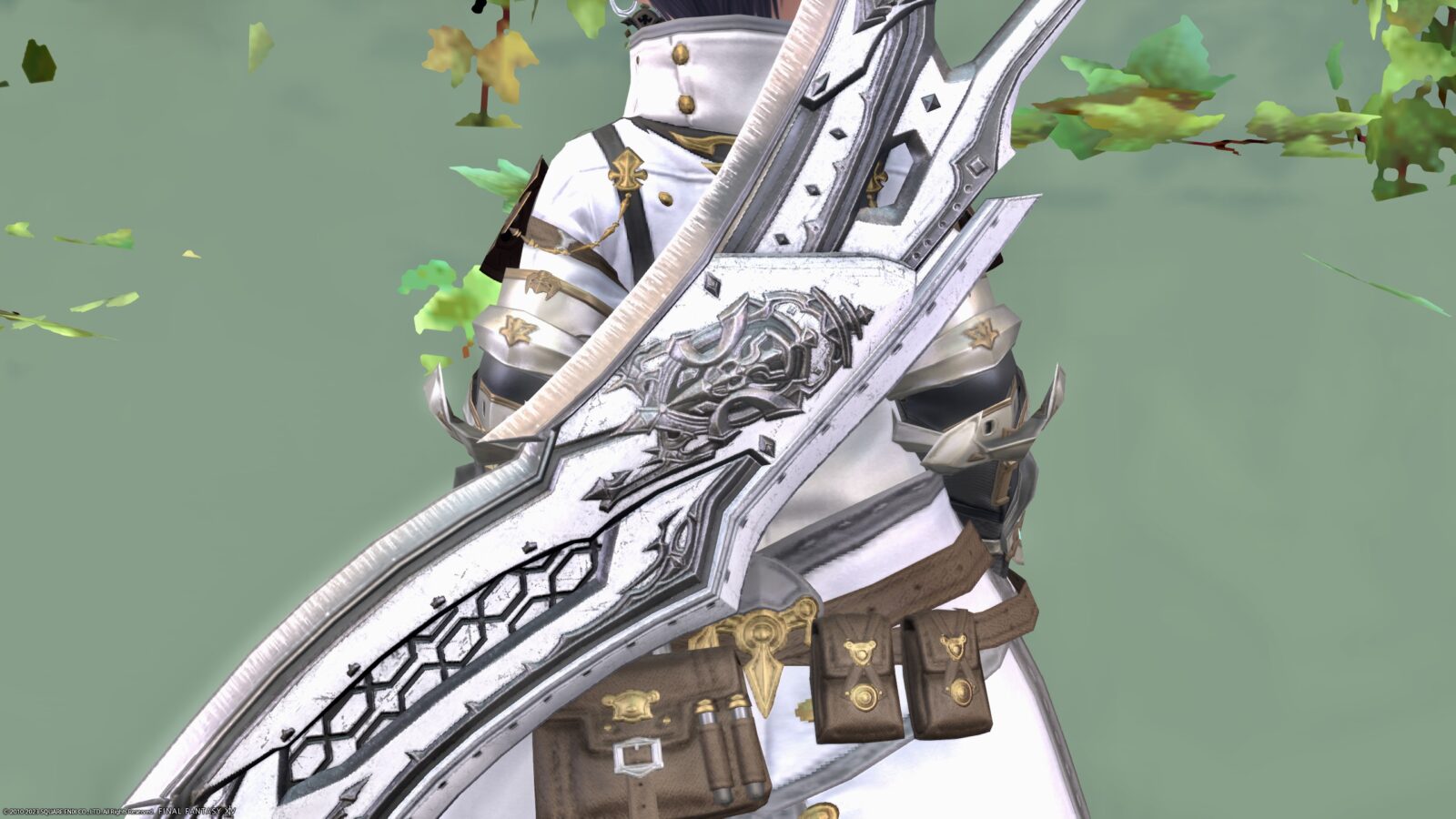 The blade portion is a large curved construction.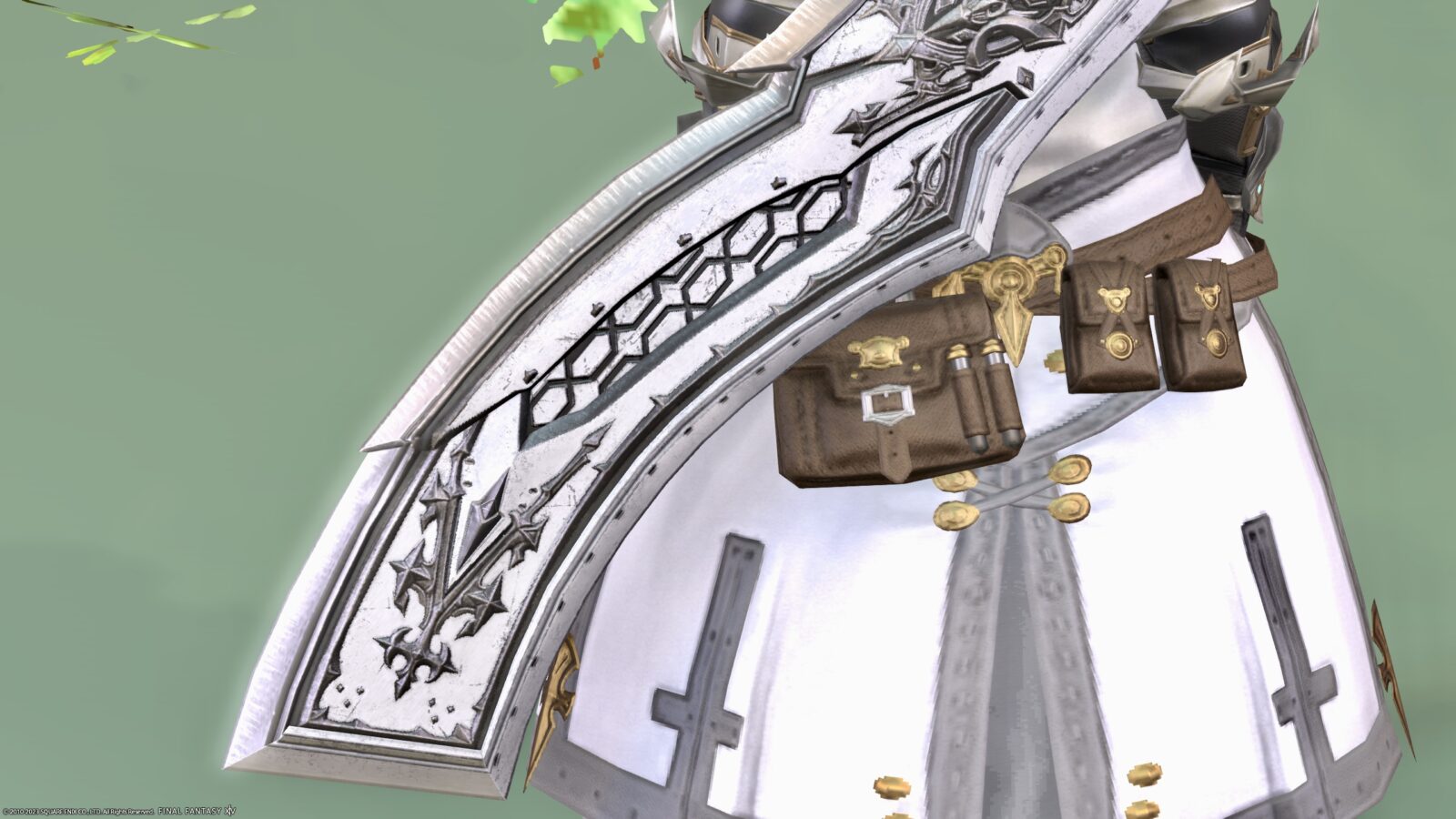 Then, when you hold it up, the black groove glows with an electronic sound and flashes slowly, as if it were breathing.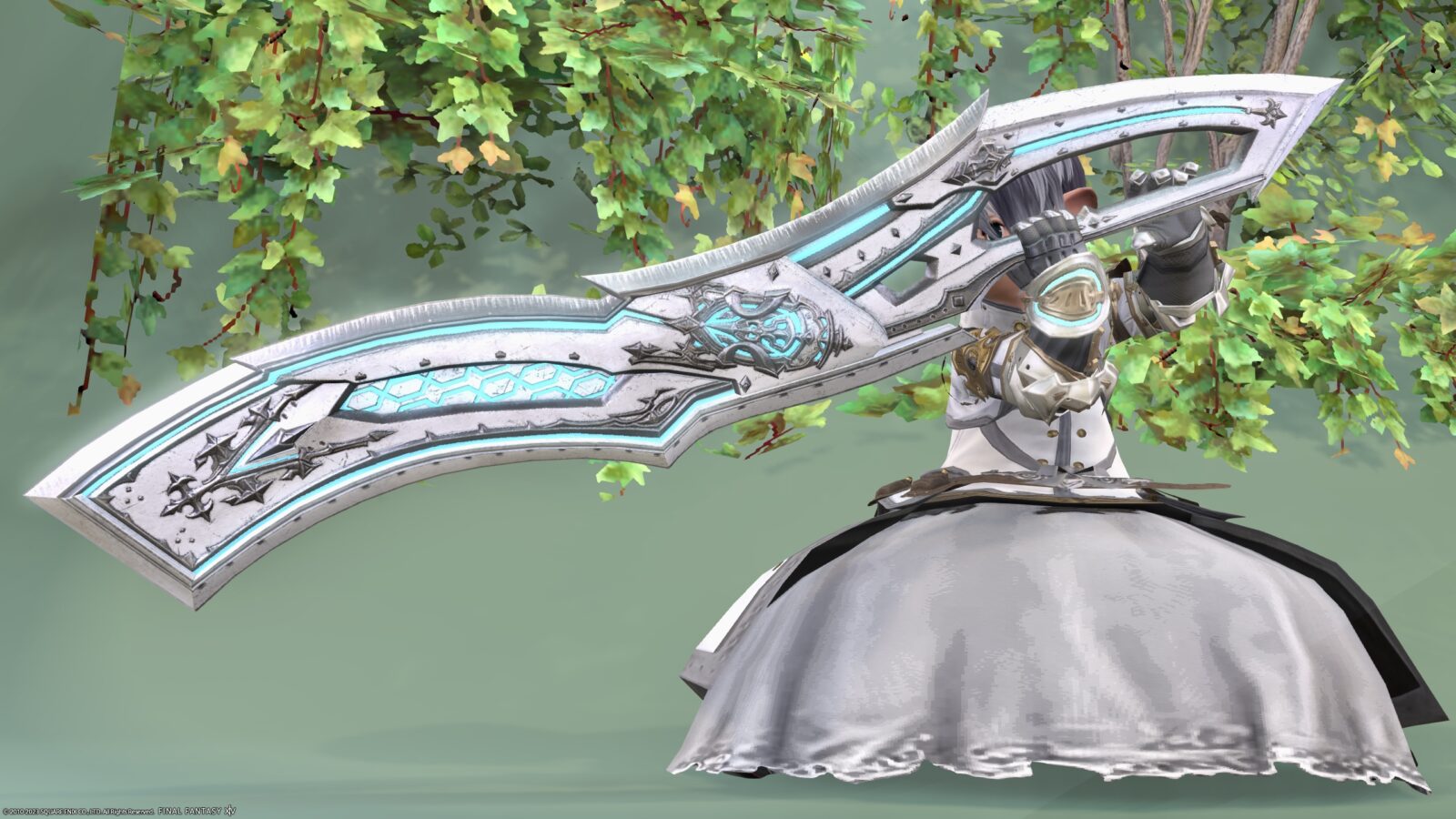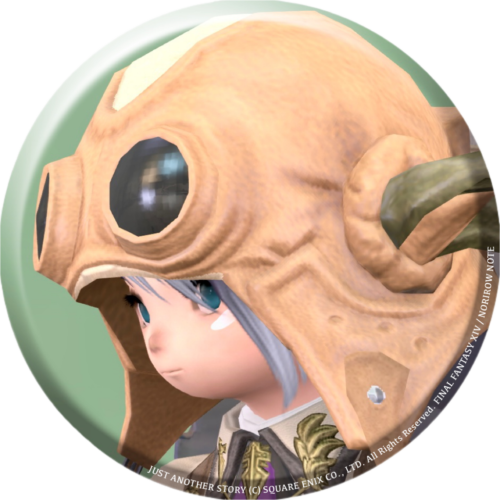 norirow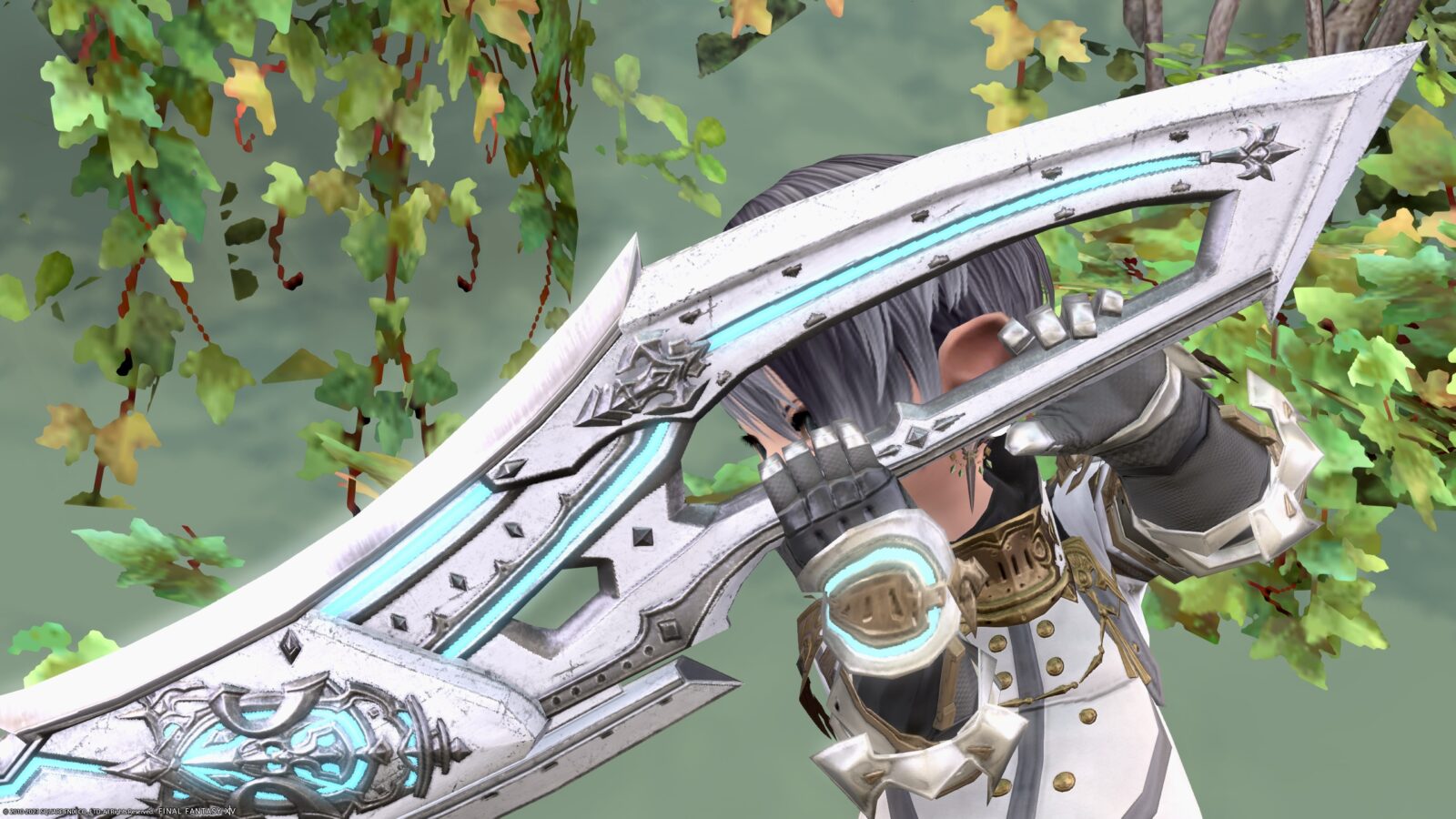 The light blue pattern on the white blade is shiny and fresh!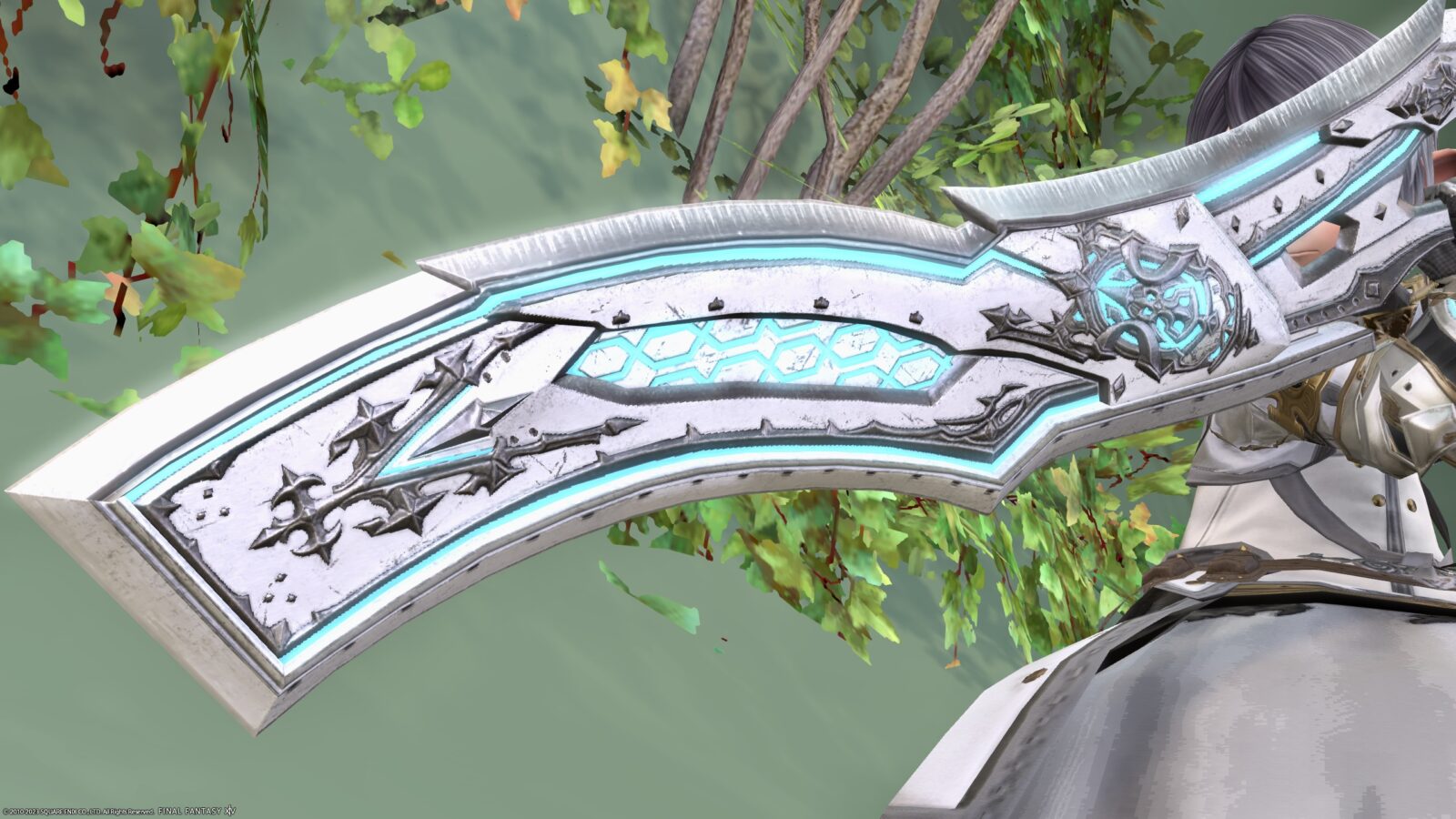 The crest part is also nice and shiny.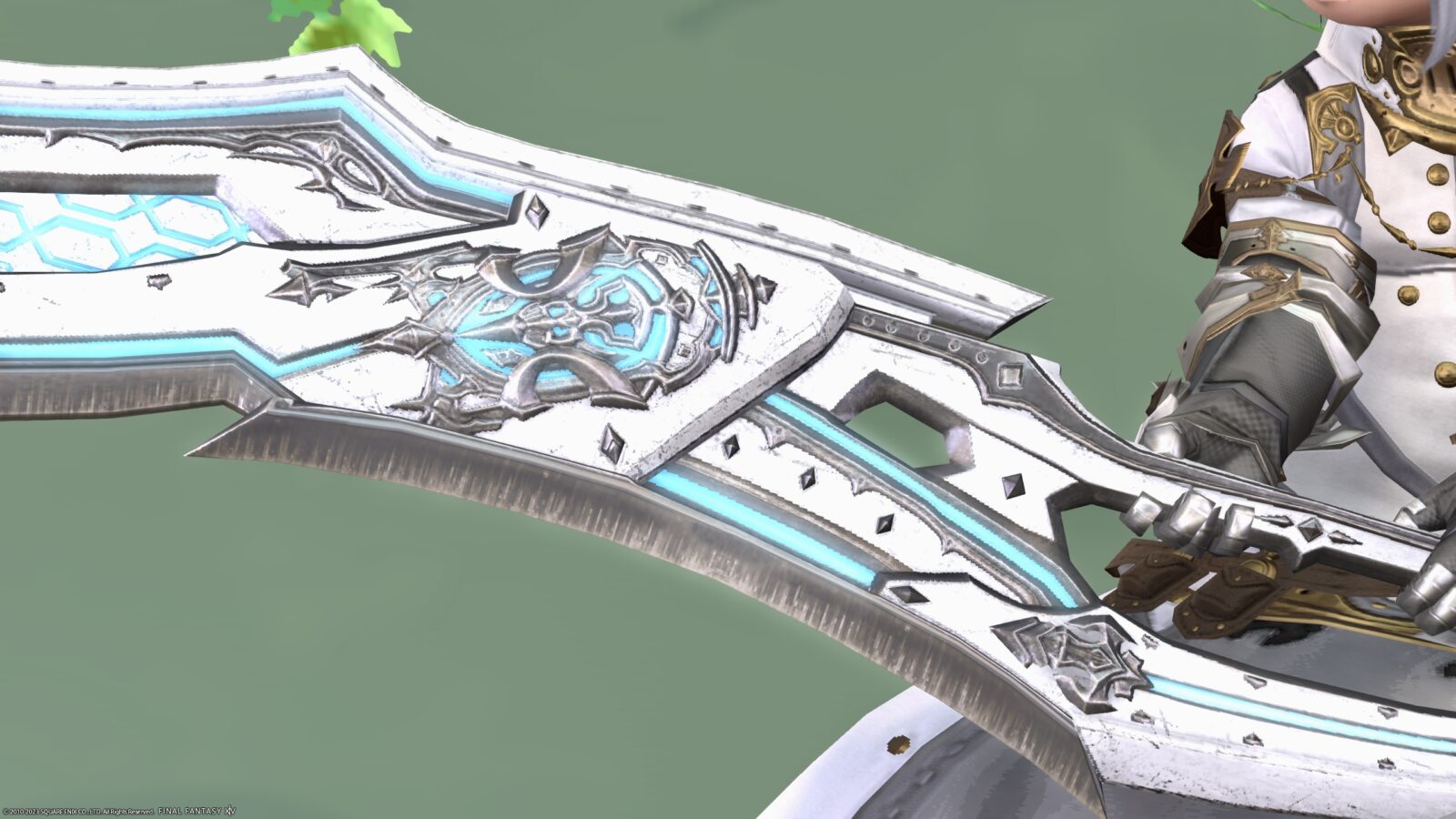 It has a 360-degree blade, but it is quite thick, so it is probably best used in a fight to crush the enemy.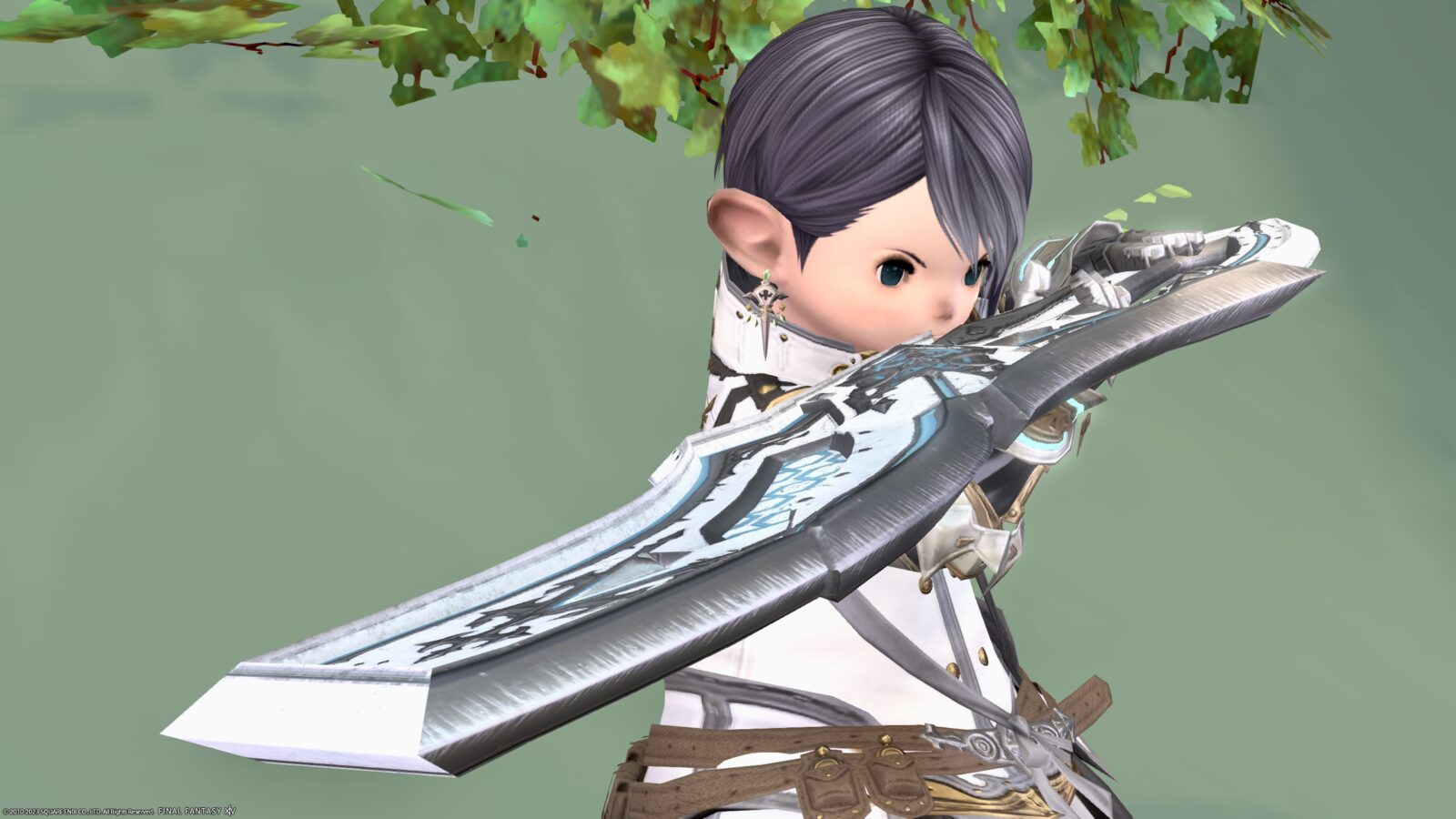 A blade with a 360 degree angle is quite dangerous, I'm sure Norirow-san will get hurt.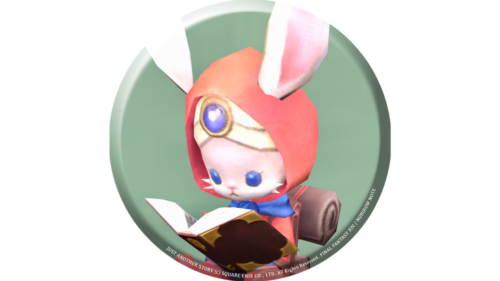 namingway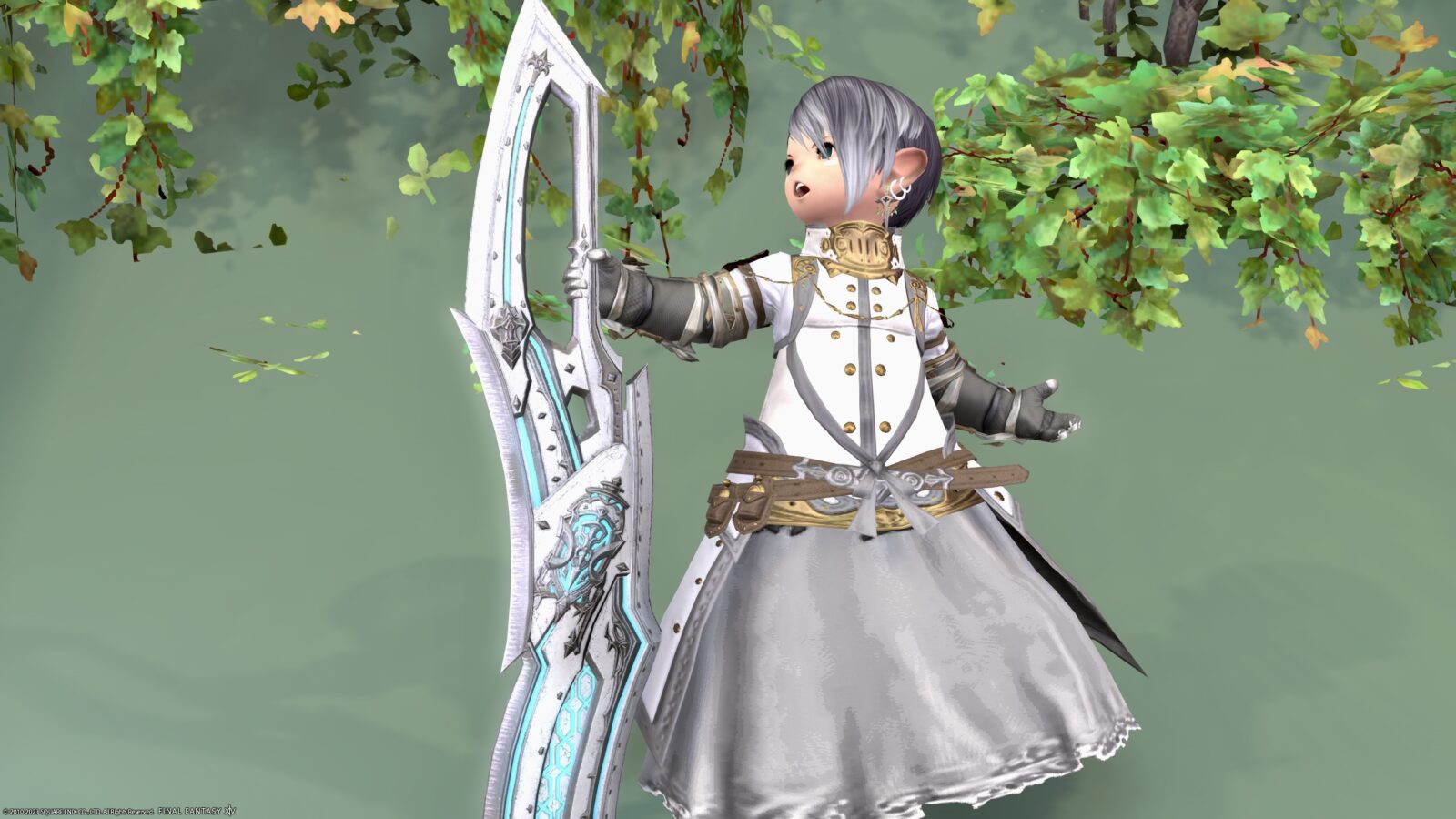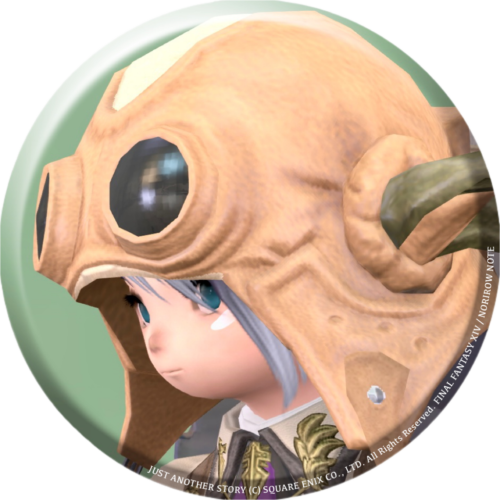 norirow
Dyeing Patterns
The glowing area will be colored.
Original Color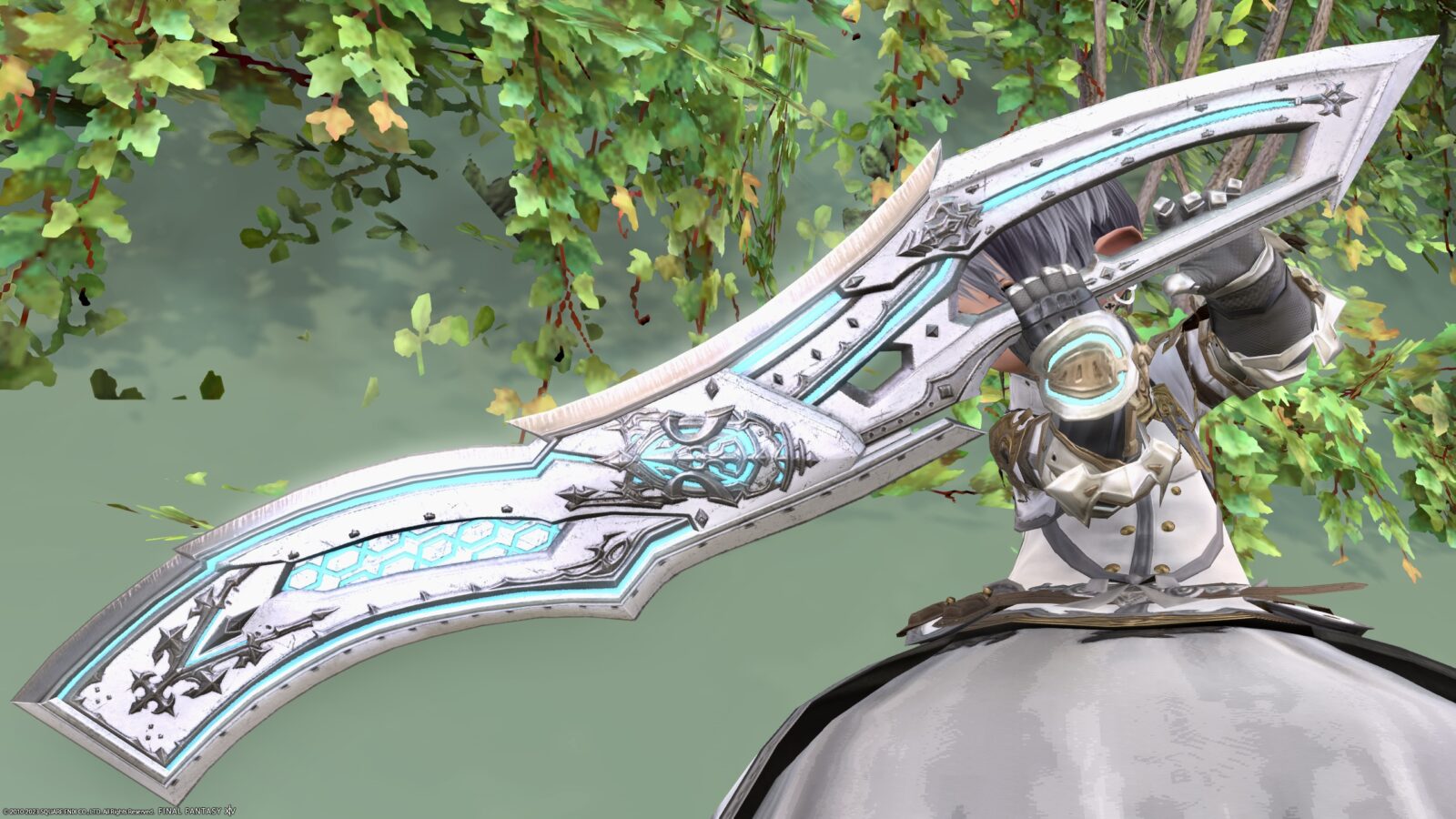 Dalamud Red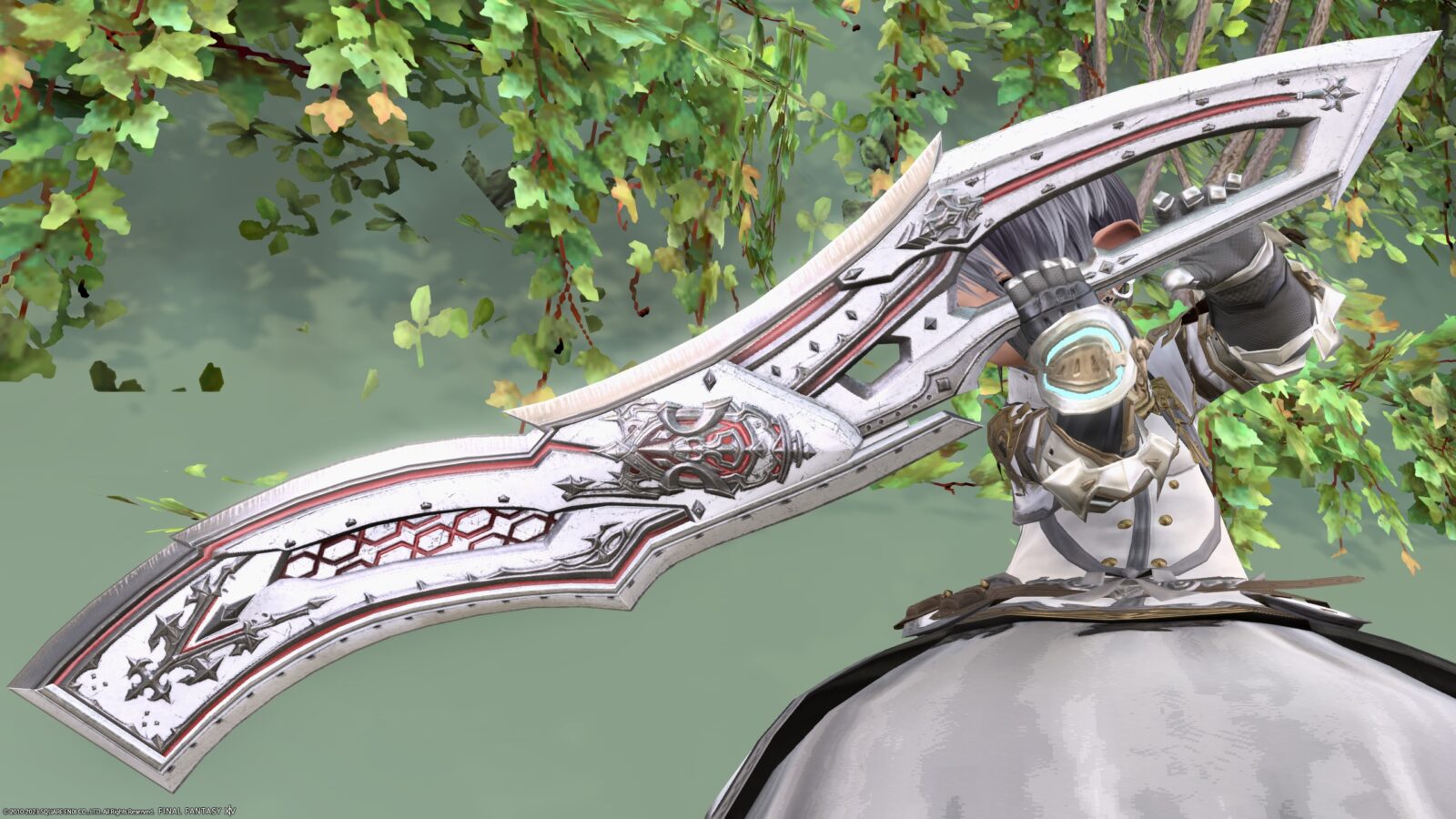 Honey Yellow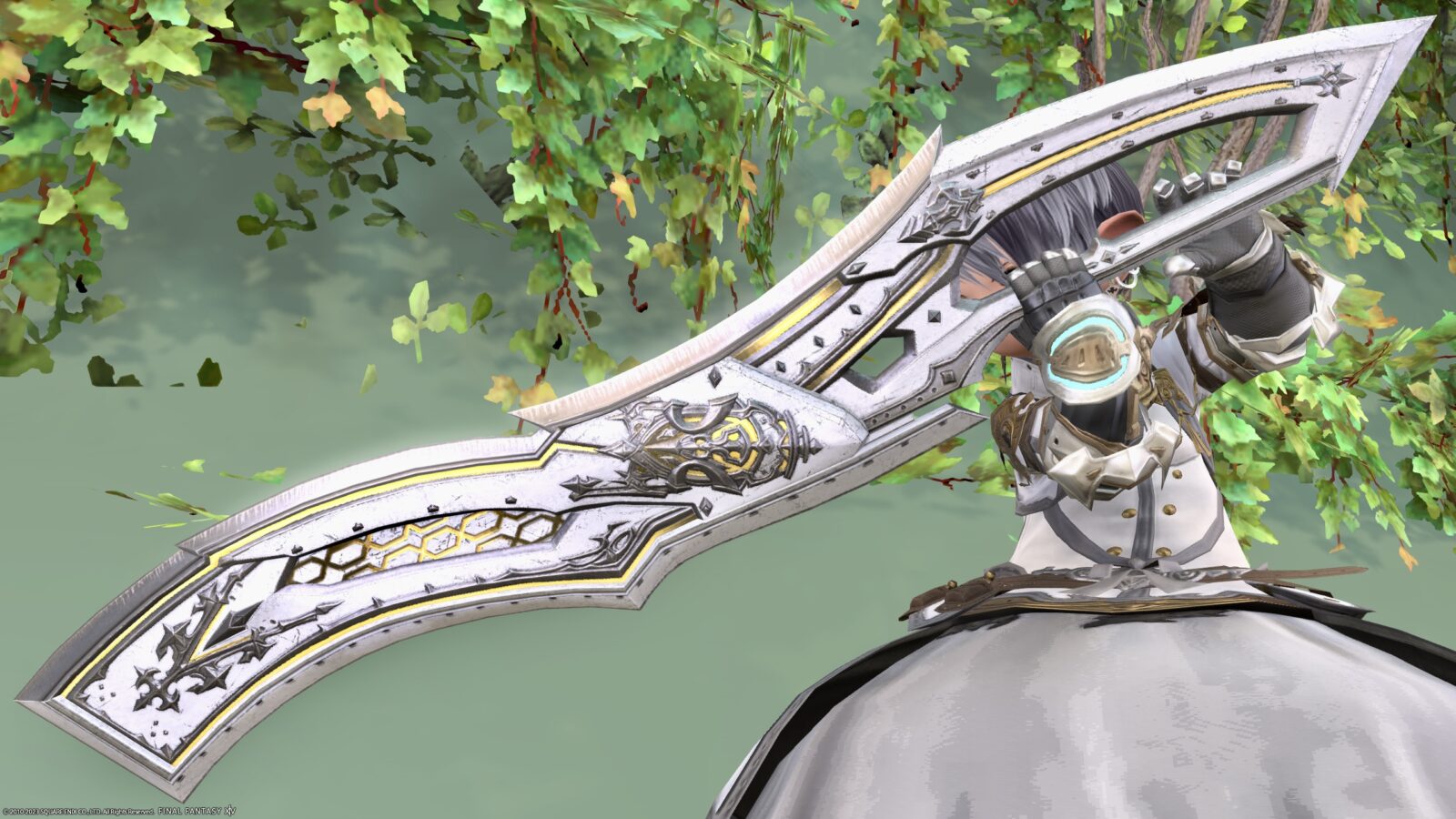 Celeste Green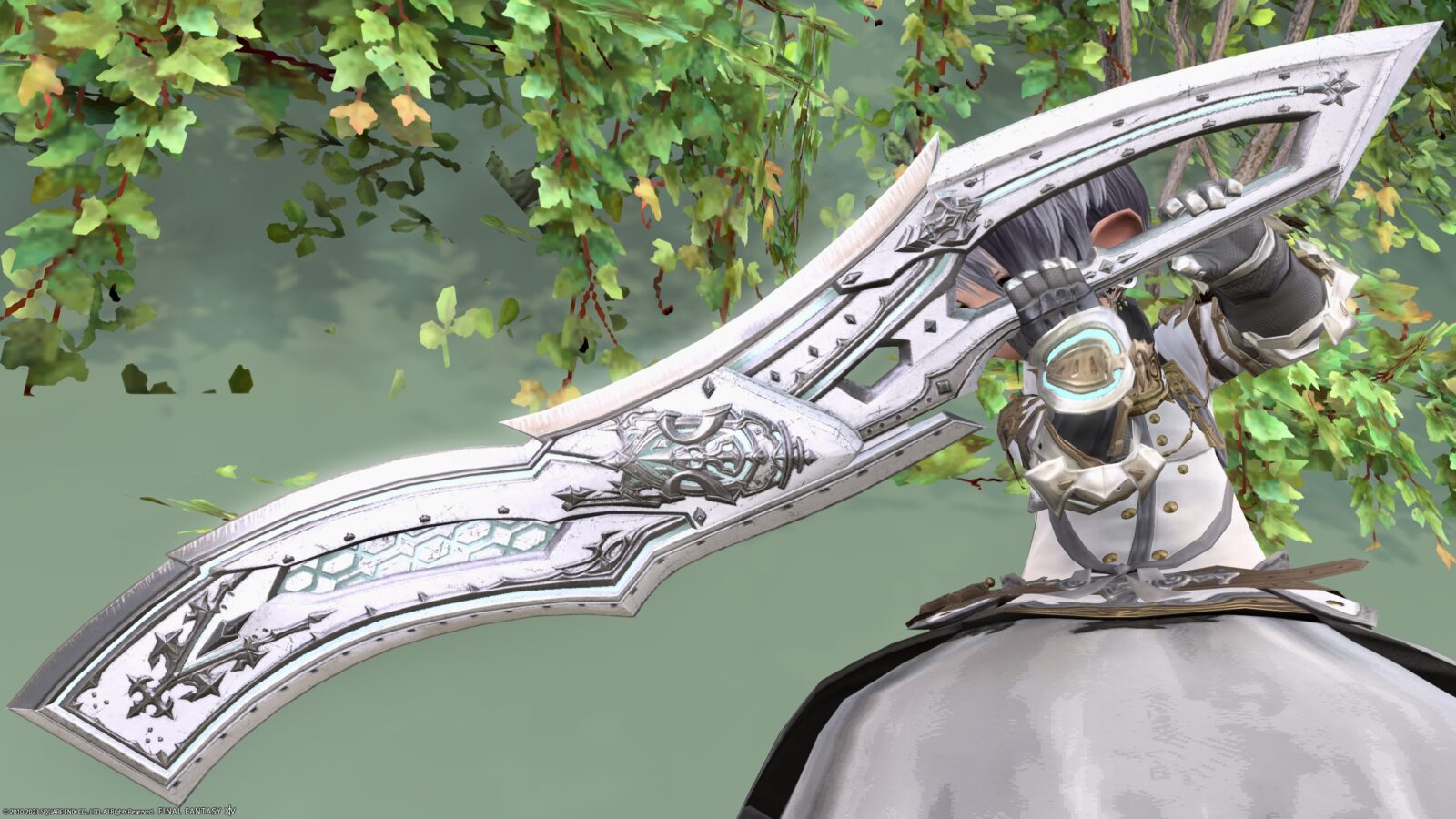 Gobbiebag Brown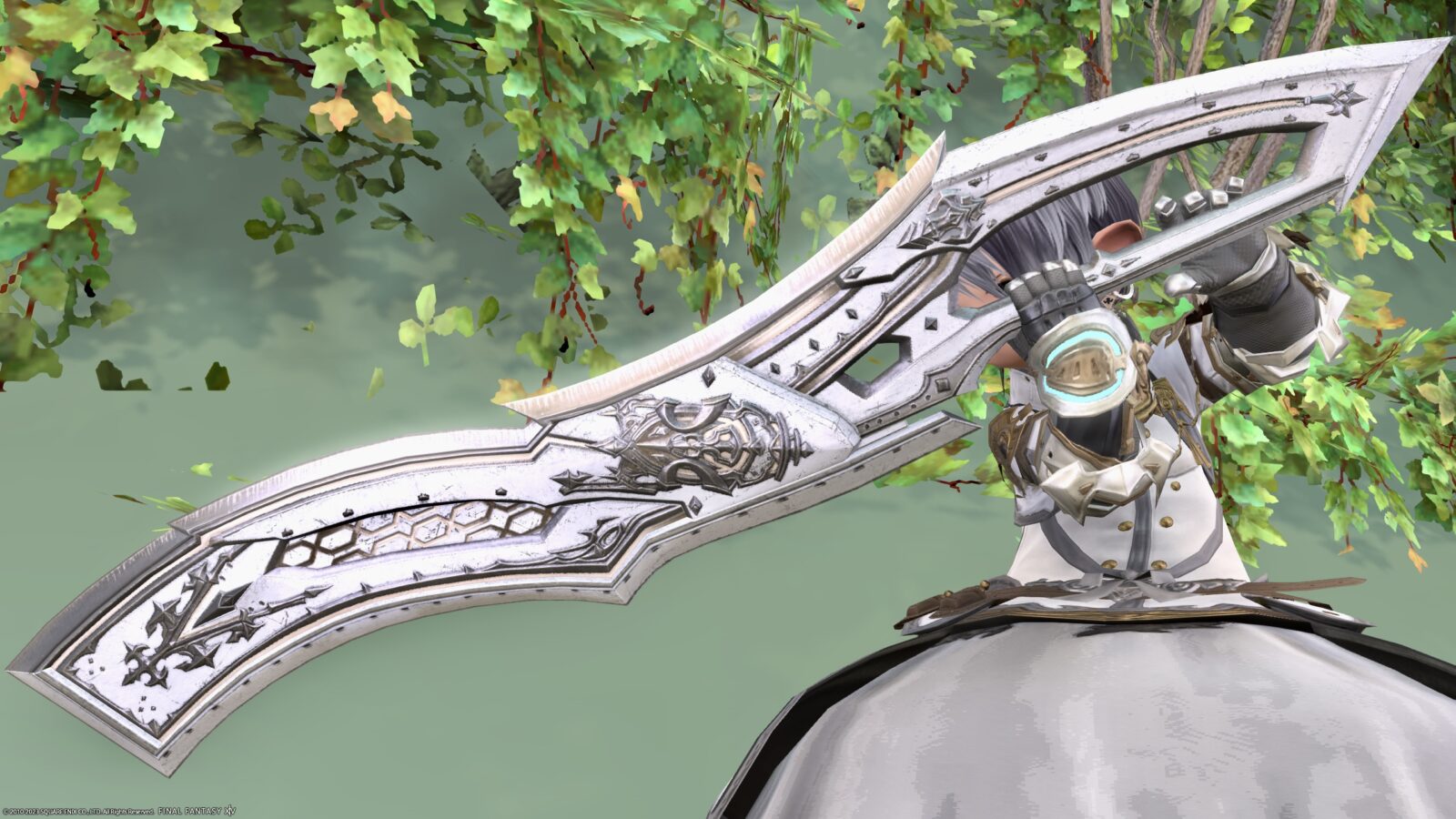 In addition, this "Orthos Greatsword" can be obtained by exchanging 3 "Orthos Aetherpool Grip" in exchange for an enhancement value of 30 in Eureka Orthos.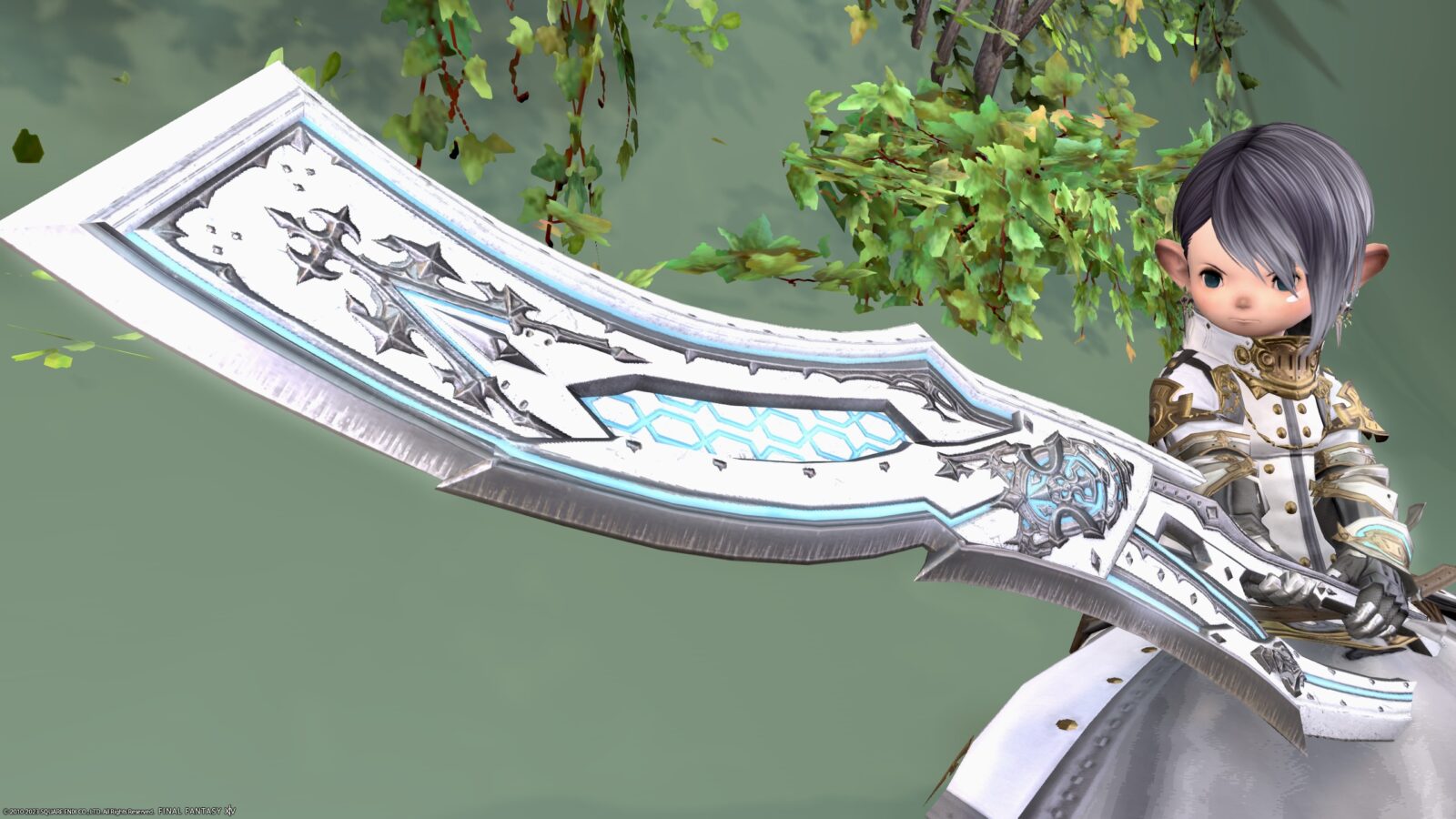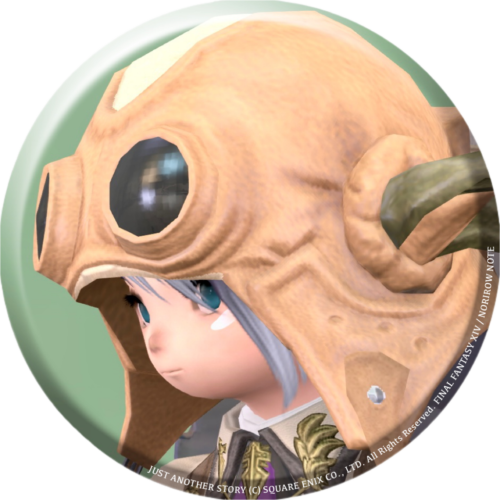 norirow
This is a great sword that I would love to match with the futuristic Glamour!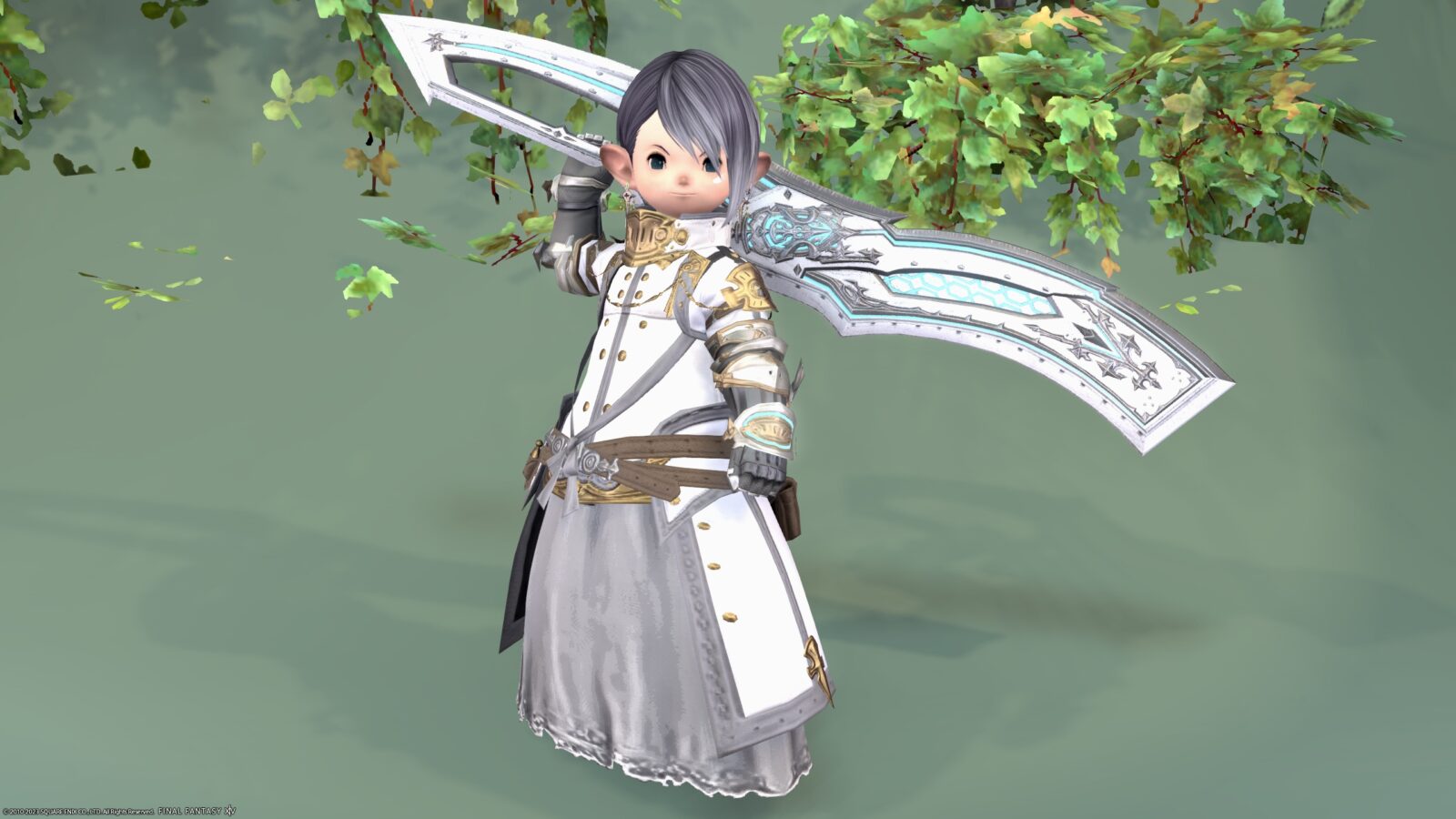 ▼ The glow was recorded on video!
So, these are the records of the "Orthos Greatsword," the weapon of the dark knight available at Eureka Orthos!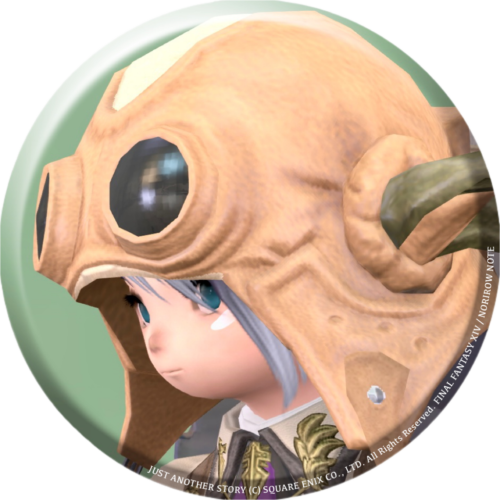 norirow
I'm glad to see Eureka Orthos has so many cool weapons!
♦♦♦
Related records