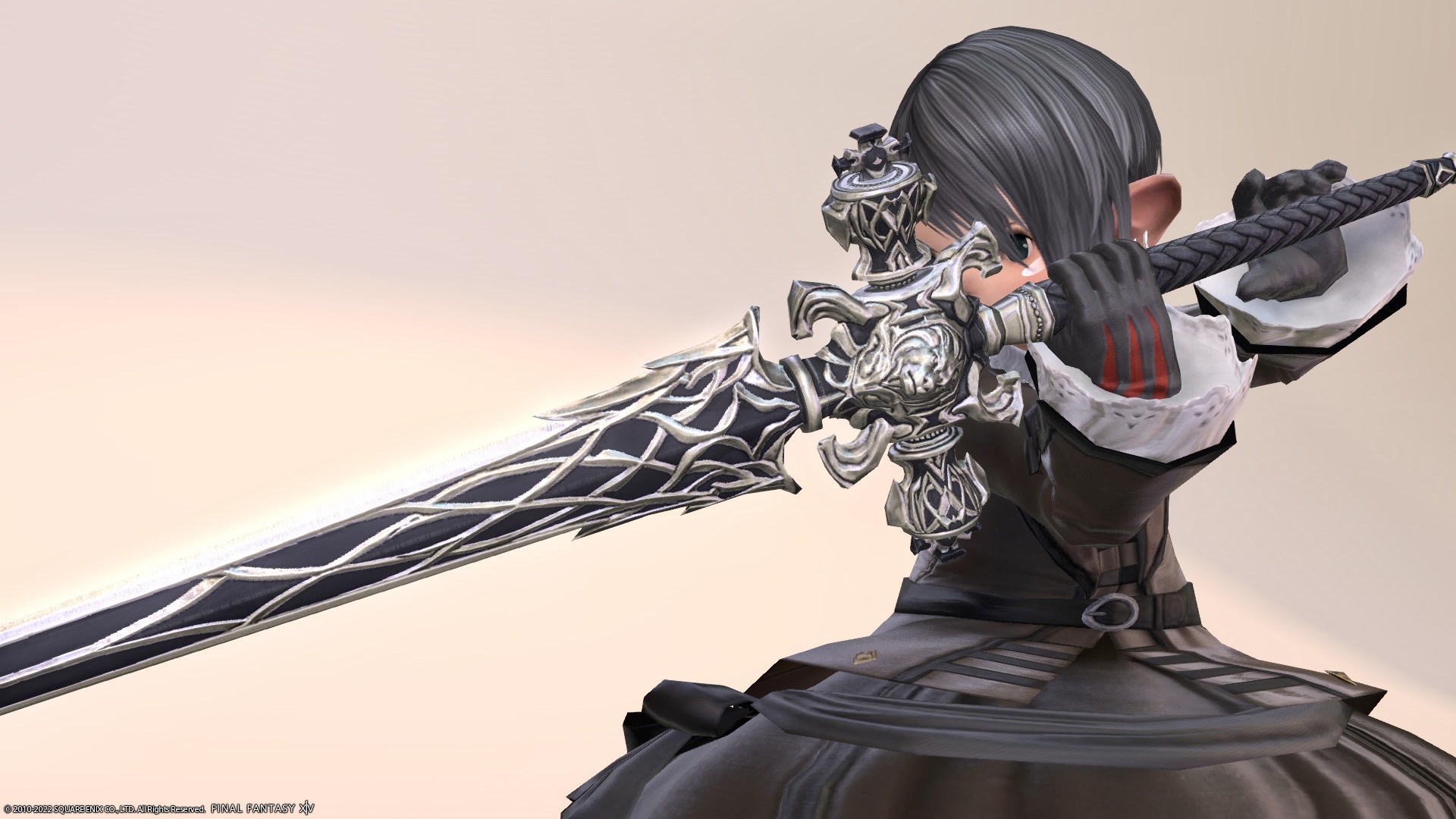 This is a record of the dark knight's great sword "Ktiseos Greatsword" available on Ktisis Hyperboreia.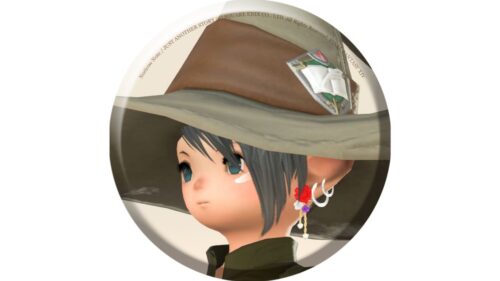 norirow
Wow, it's a fashionable big sword!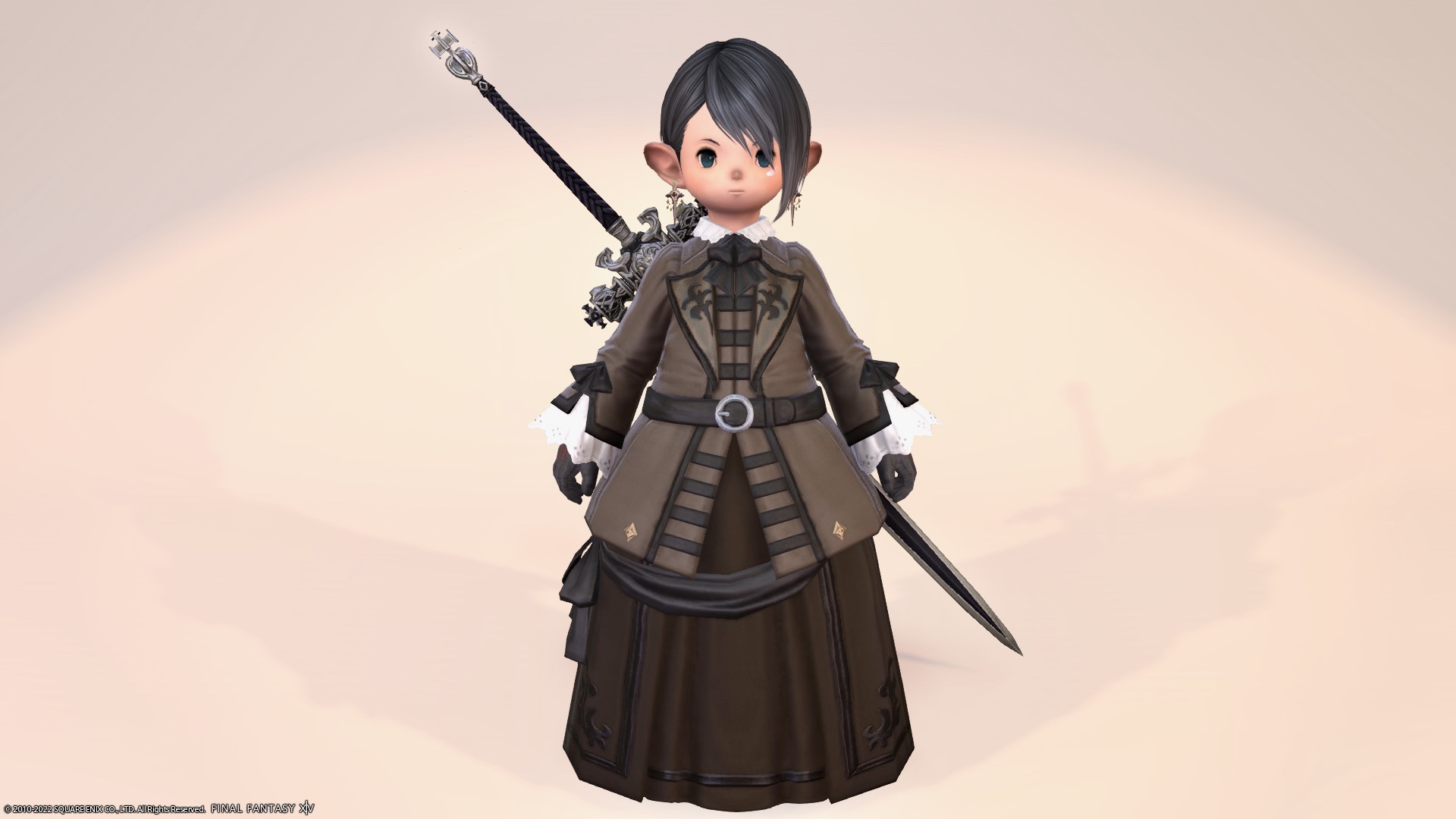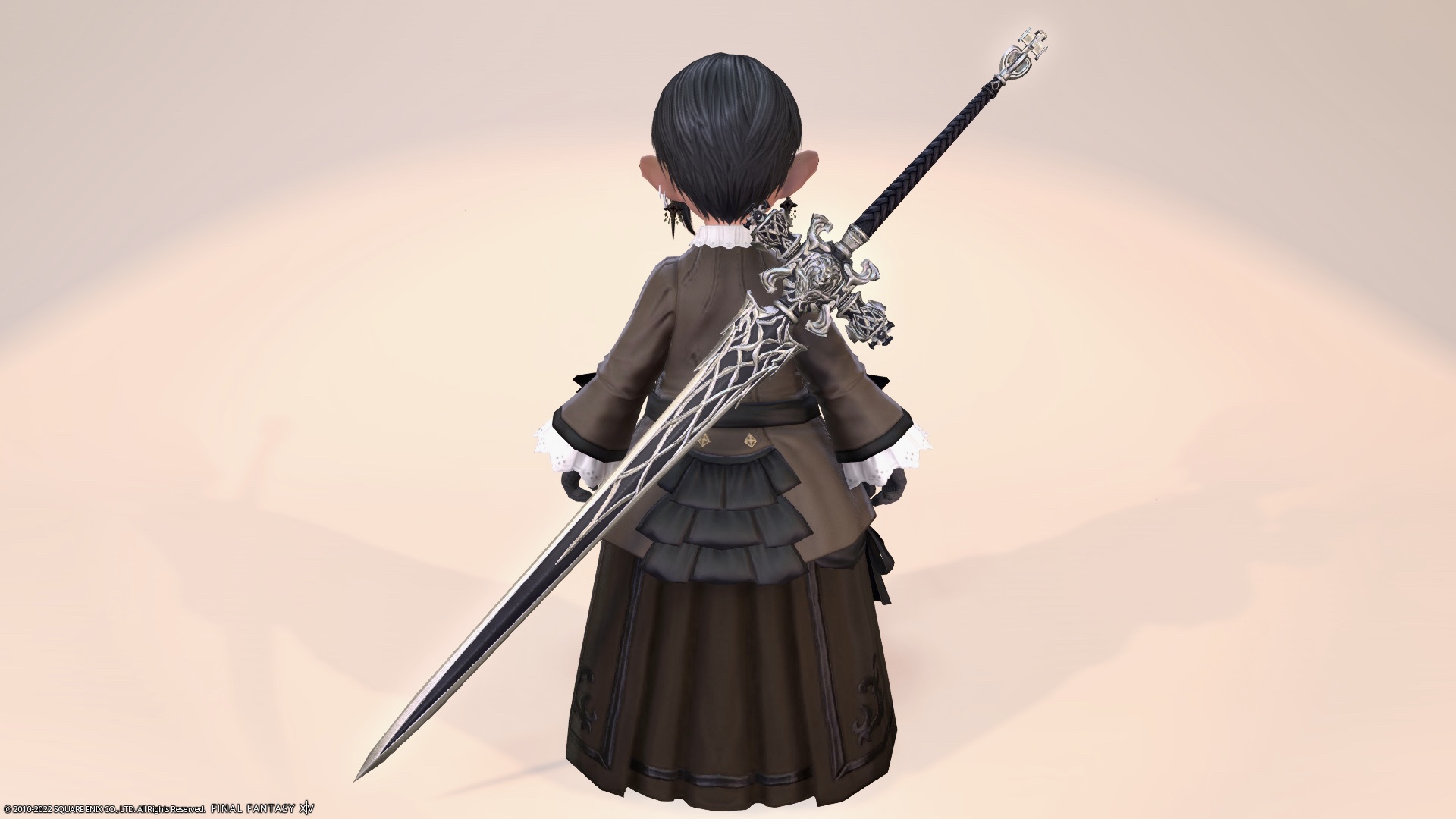 It 's a rare and slender dark knight 's weapon, is n't it?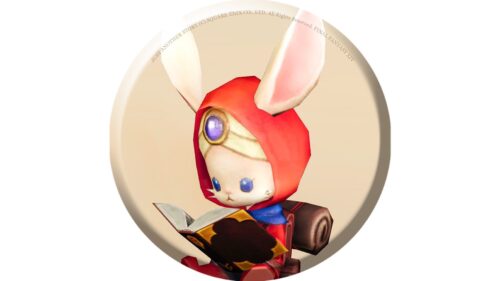 namingway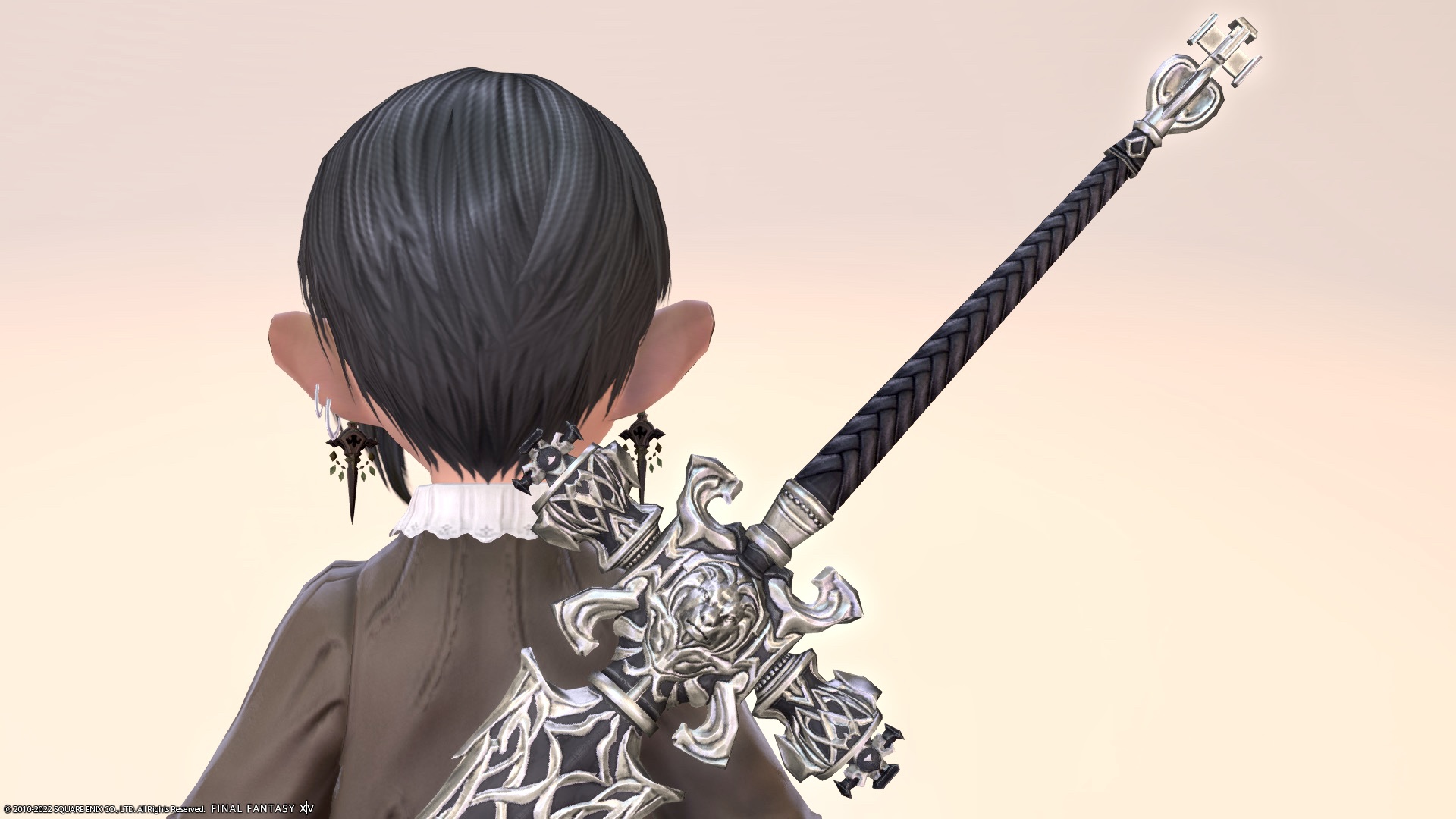 The handle is also slender, so it is a big sword that looks longer.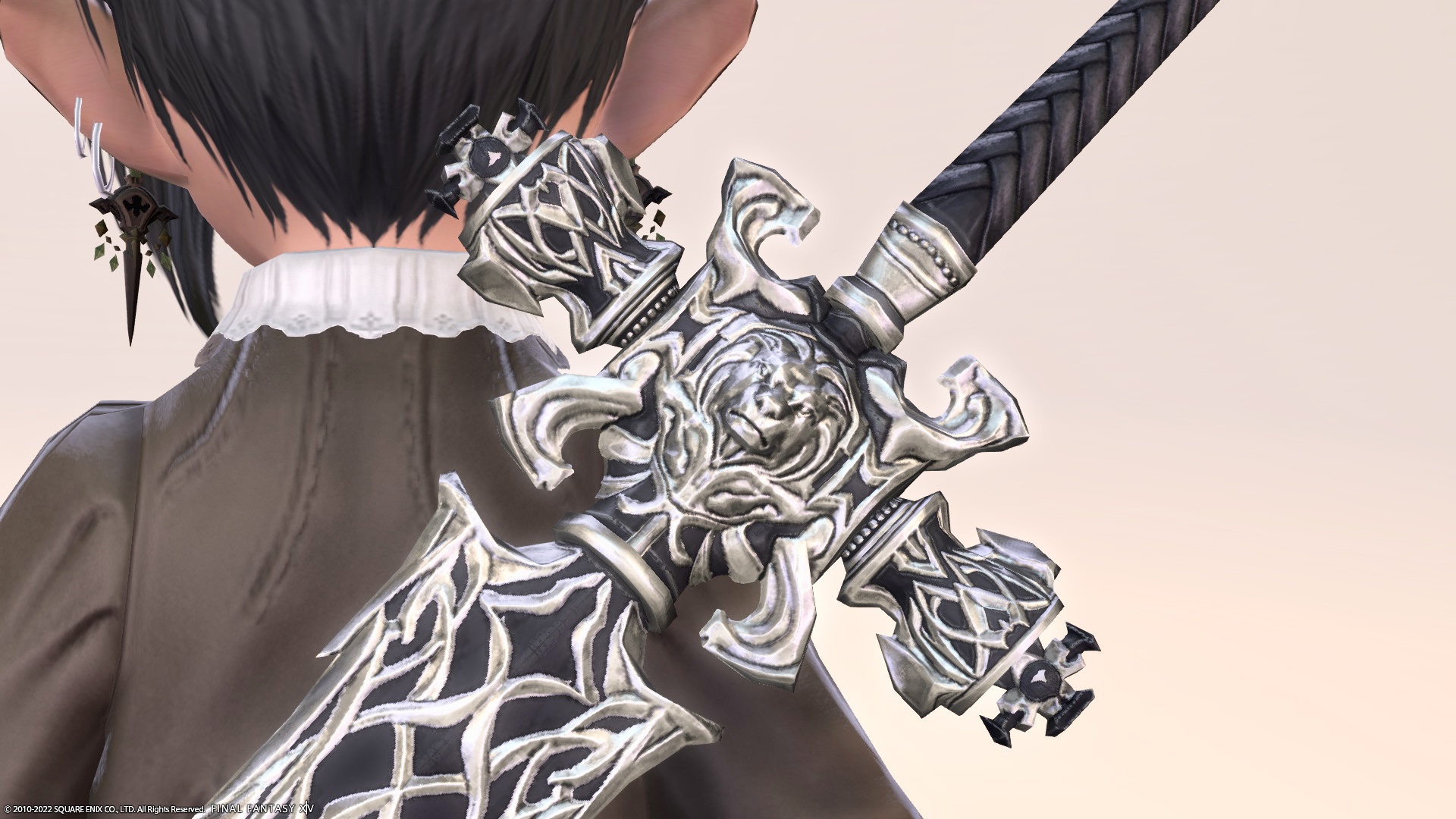 Overall, a fashionable design that looks like a silver accessory.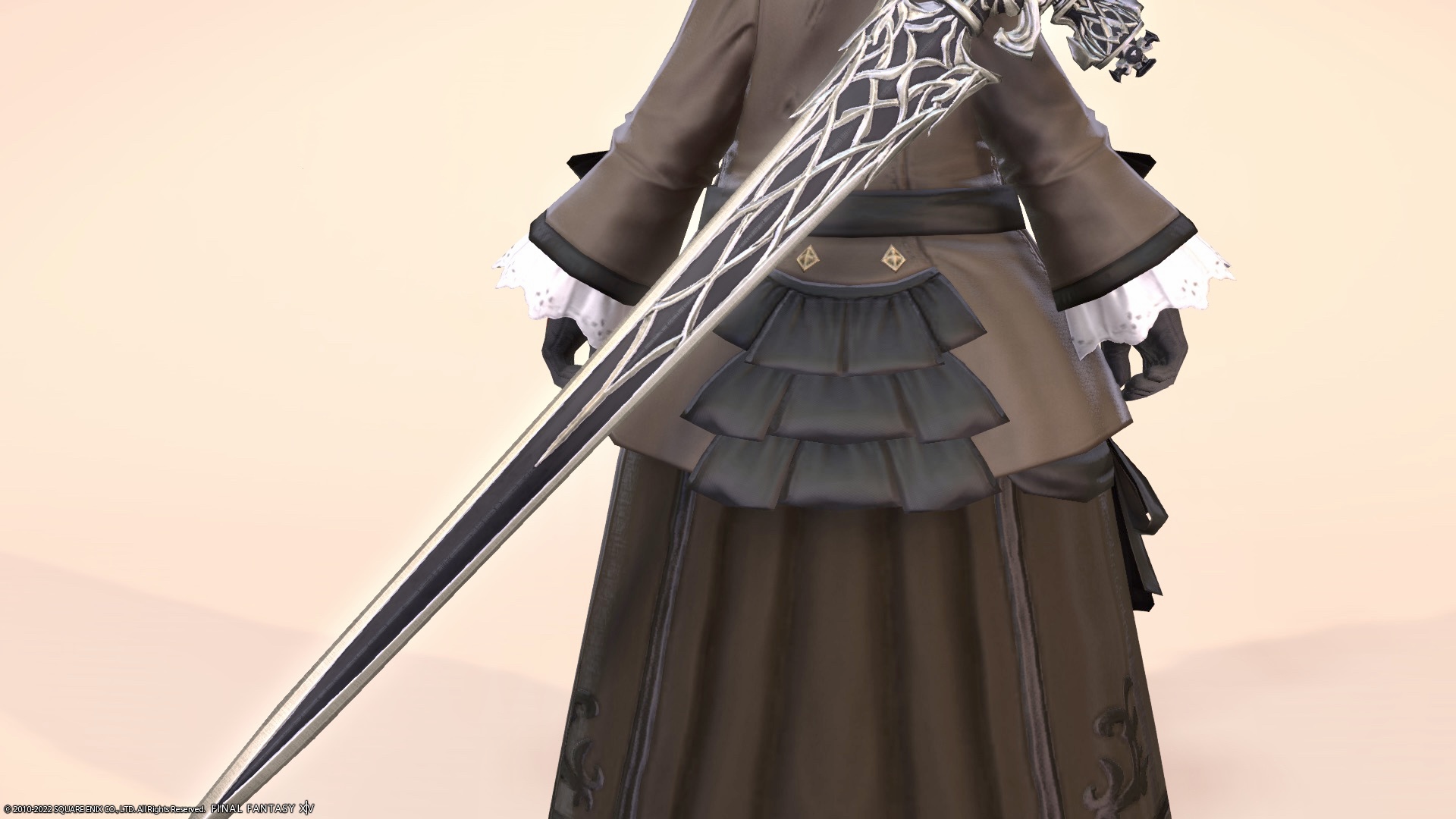 When you hold it, its slenderness stands out even more.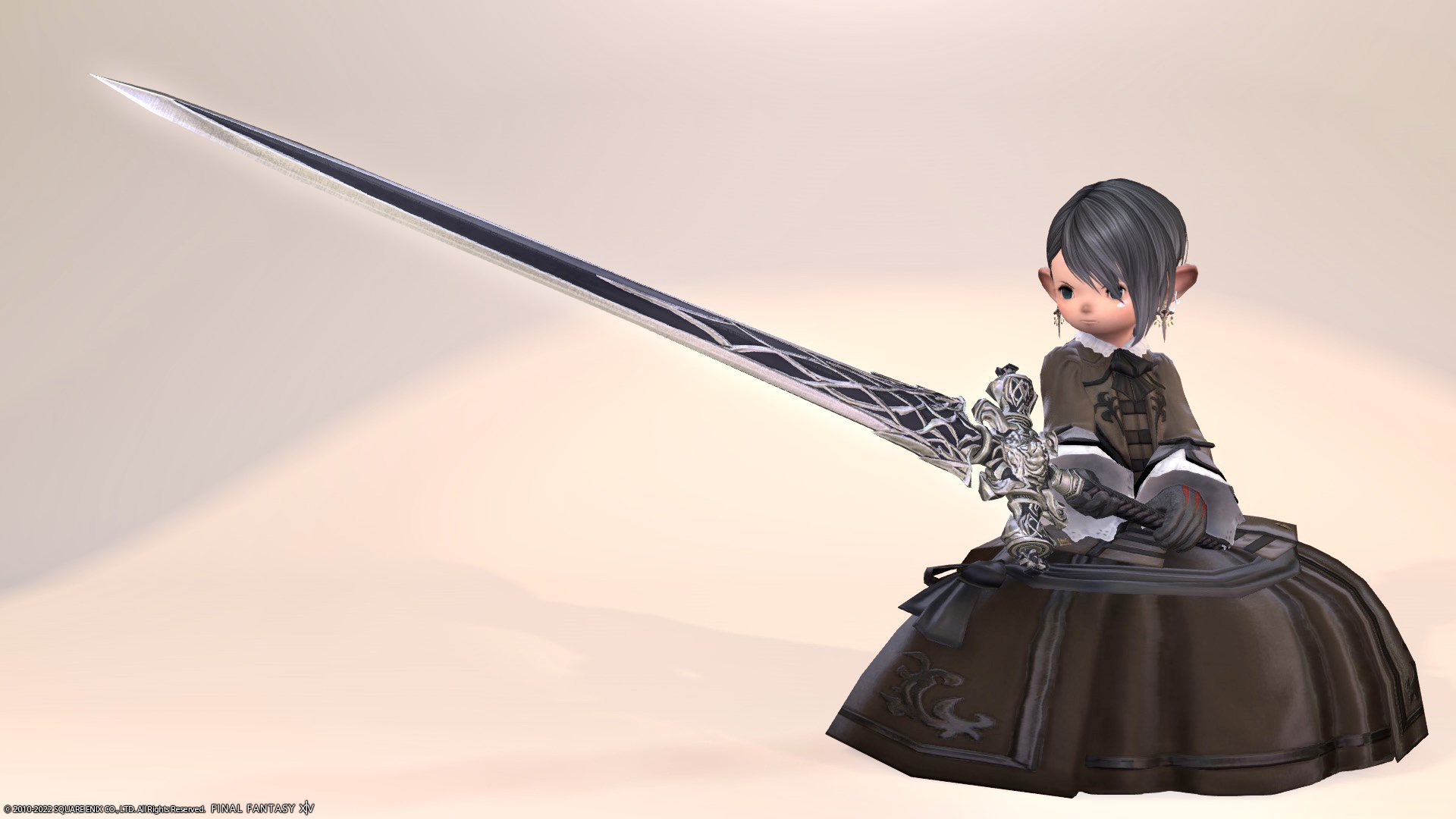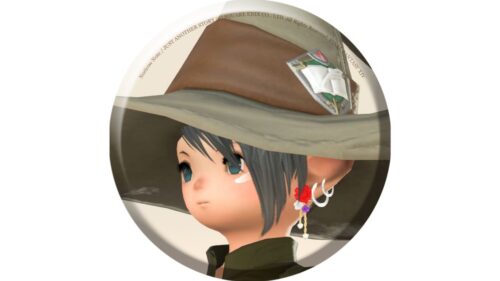 norirow
I like this big sword, it seems to go well with very neat clothes ♪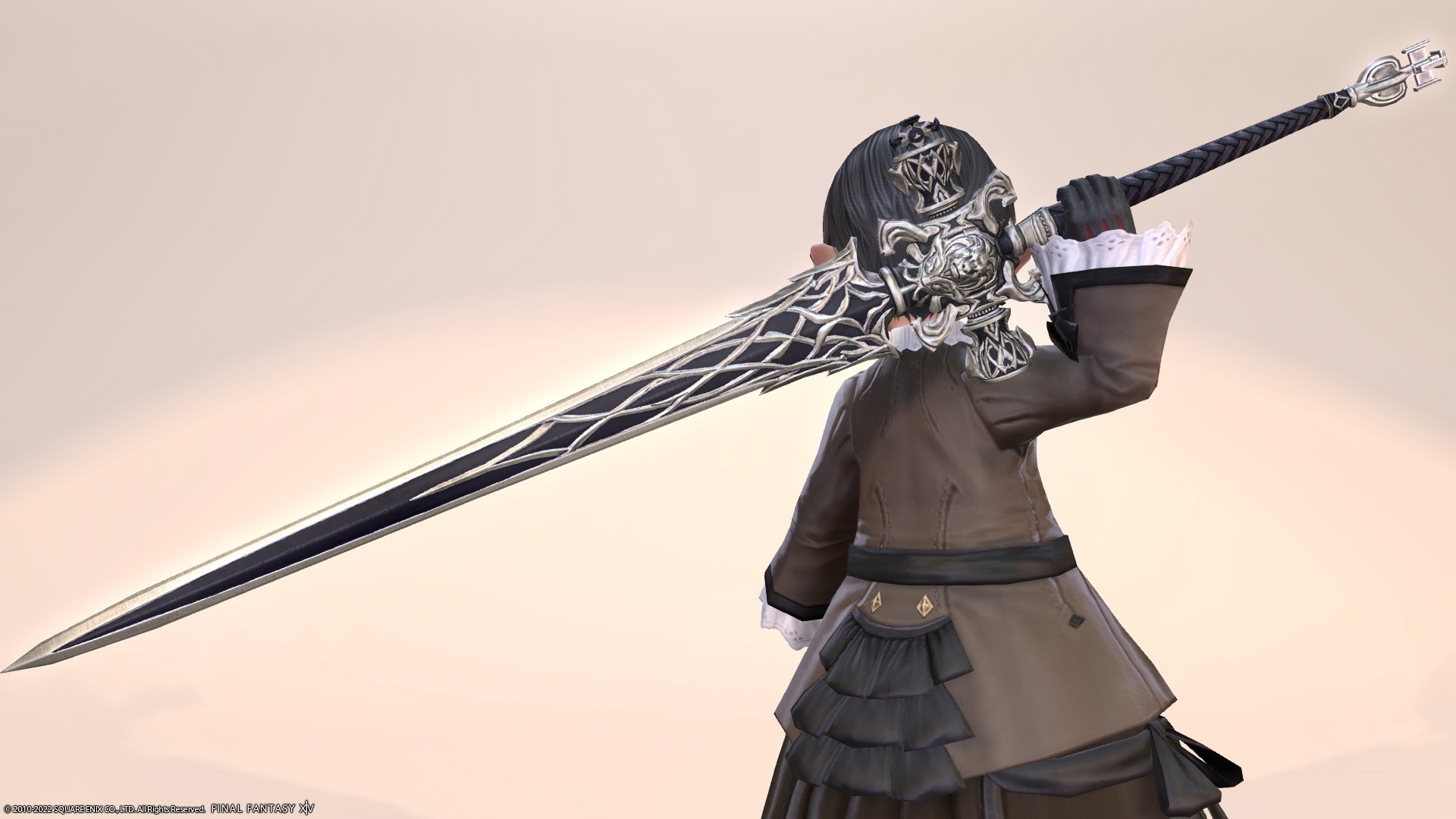 I see, that's why you're wearing this outfit again … (Norirow-san says, this is a neat dress representative)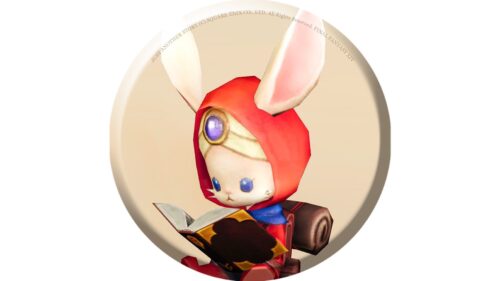 namingway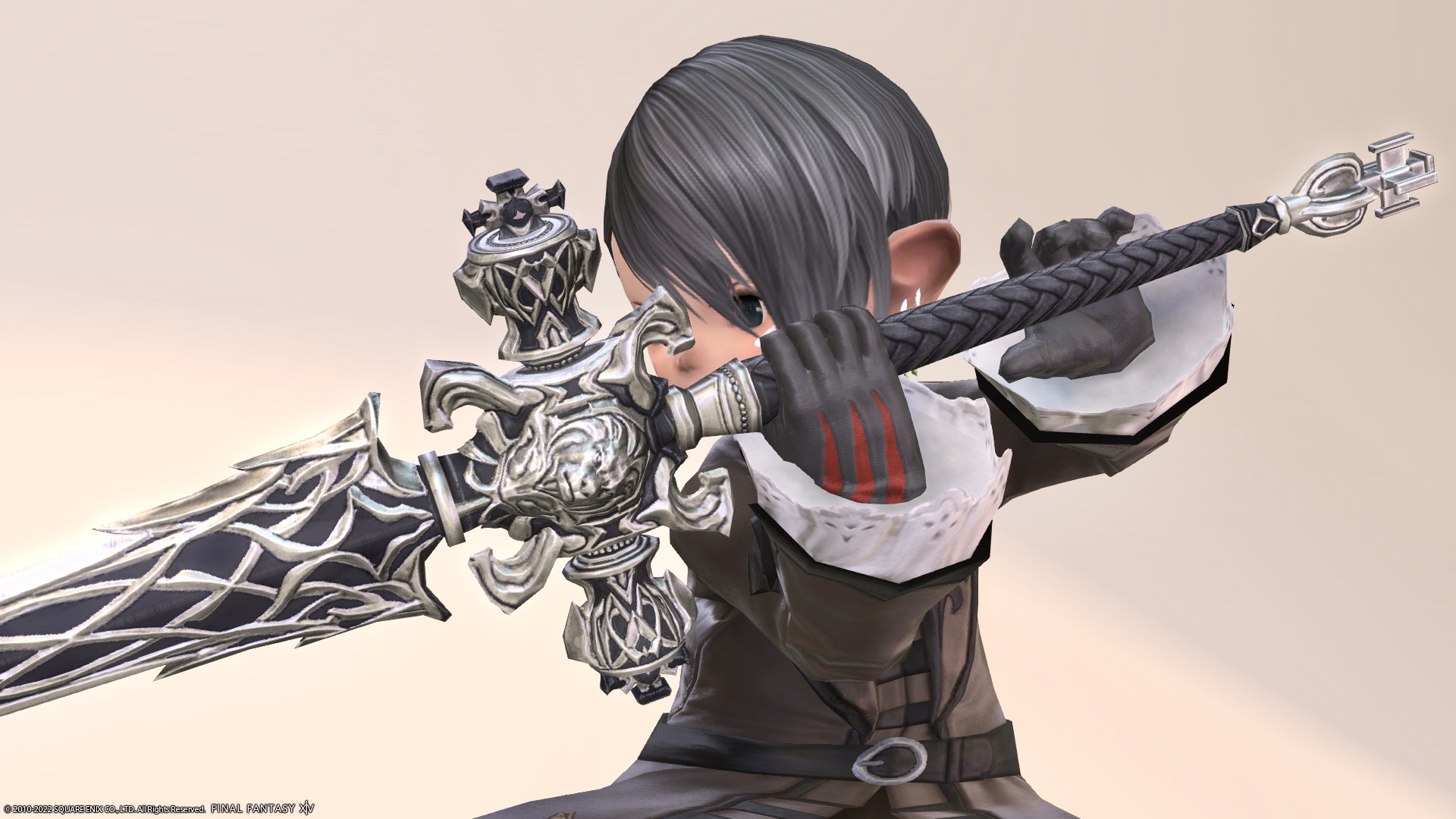 Is the brim part a lion's design?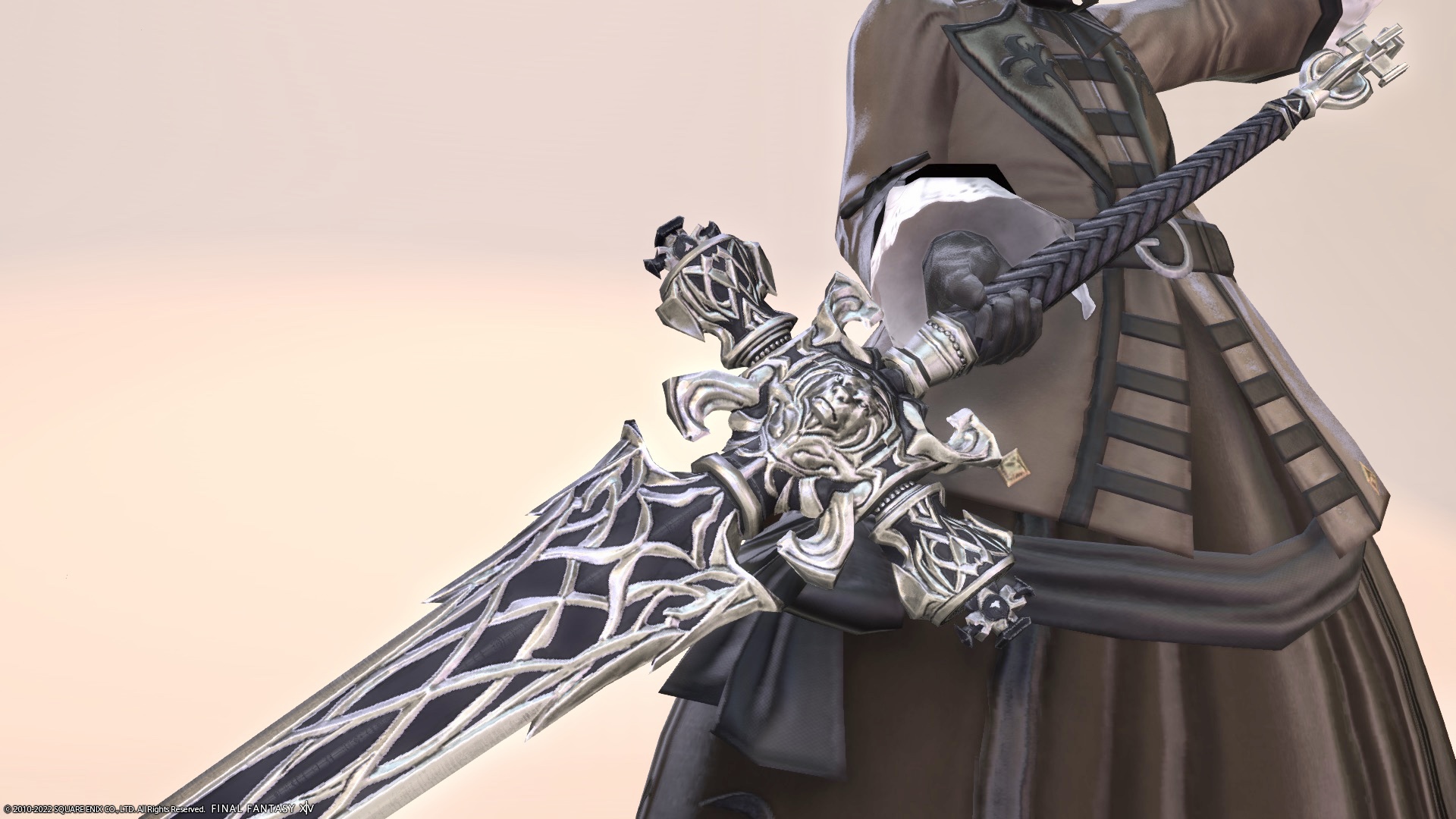 Does it look like a bottle of perfume? It is a very fashionable model.
This "Ktiseos Greatsword" is available at Ktisis Hyperboreia.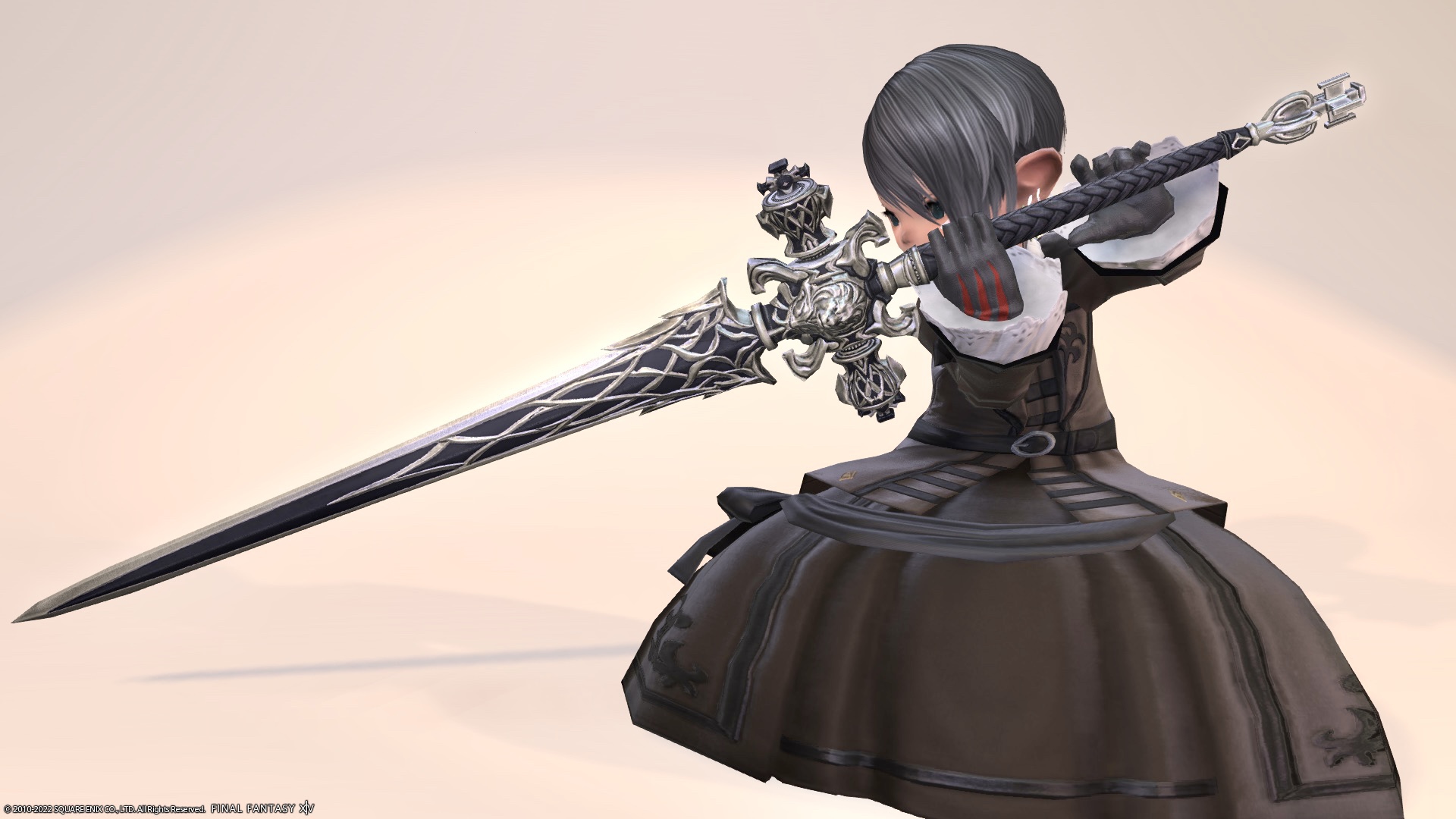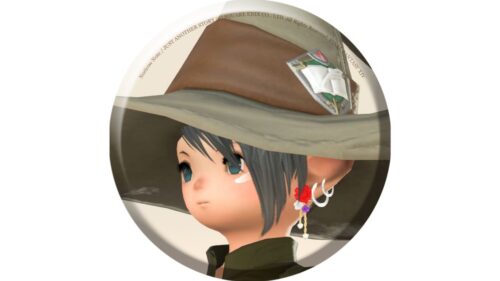 norirow
I'm glad that Ktisis Hyperboreia is full of wonderful treasures ♪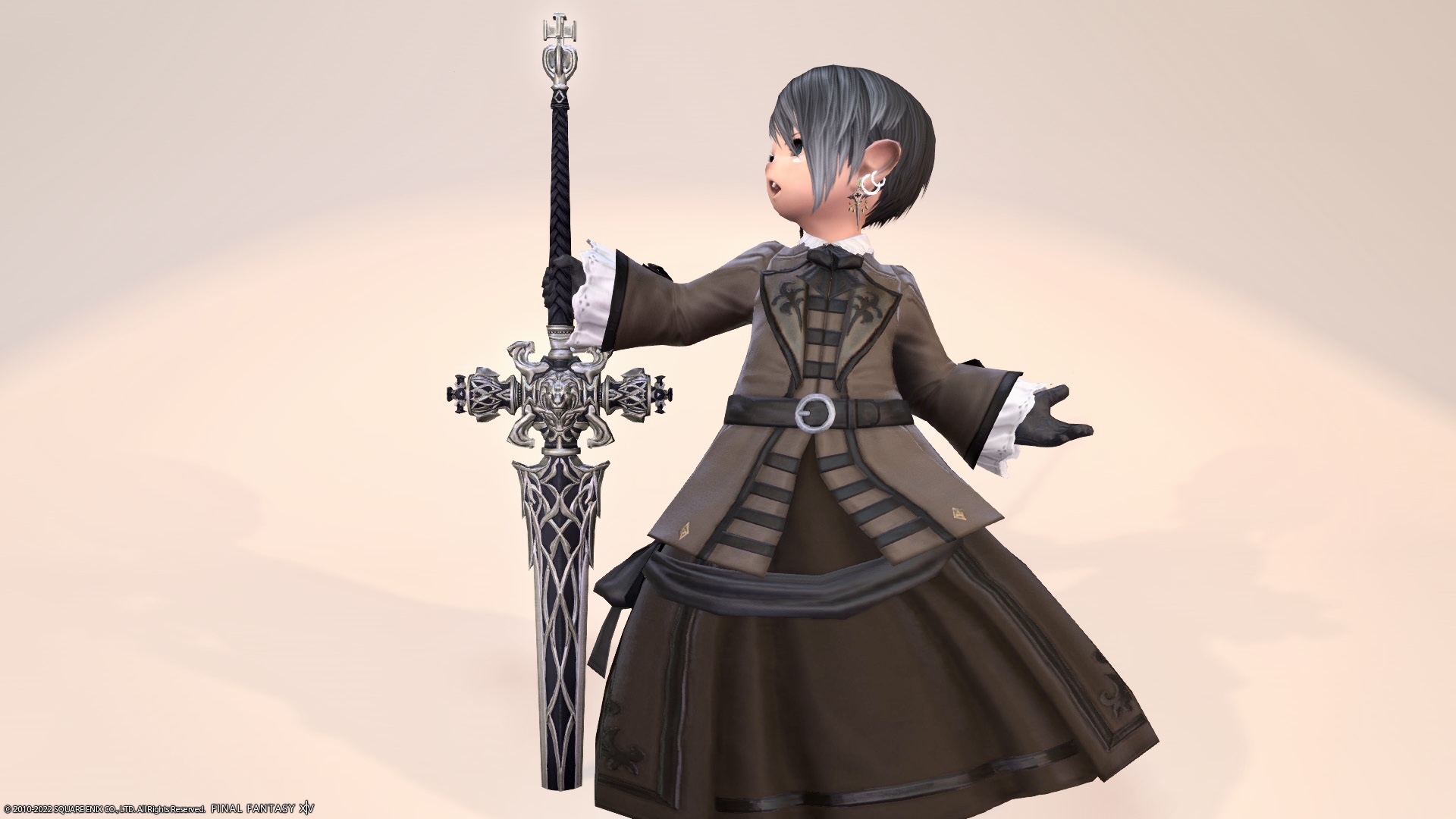 The dungeon is also beautiful and it's a nice place.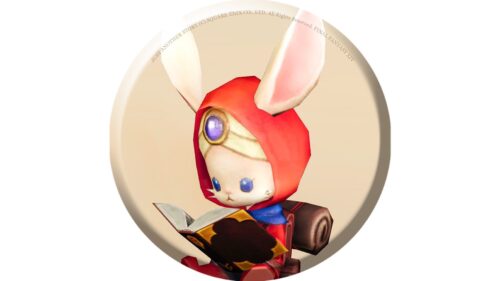 namingway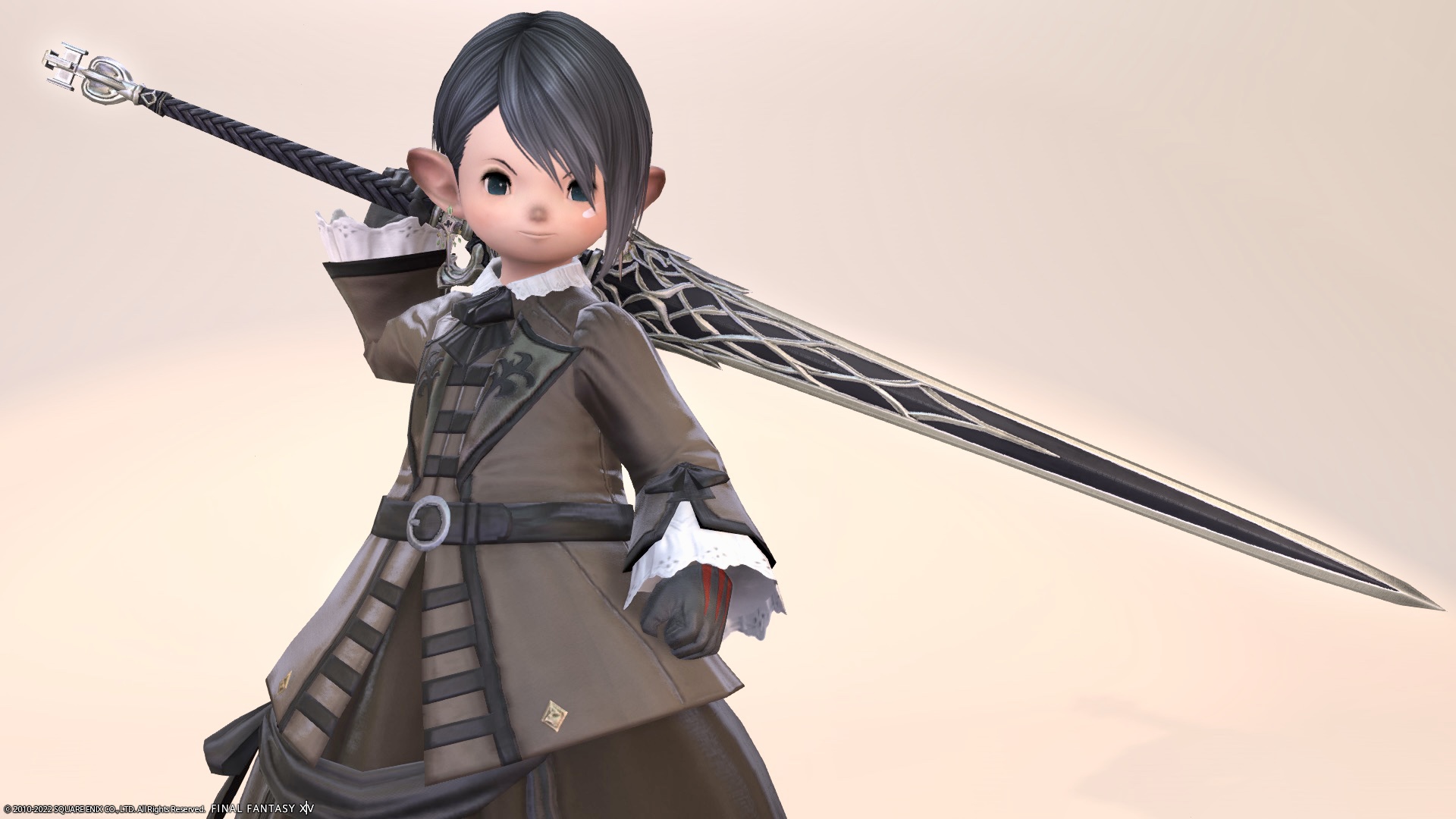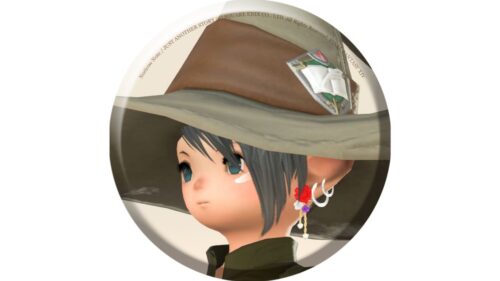 norirow
Yes Yes! It's a very favorite place ♪
Video recording
So, it was a record of Ktisis Hyperboreia's dark knight weapon "Ktiseos Greatsword".
Related records
Treasures of Ktisis Hyperboreia