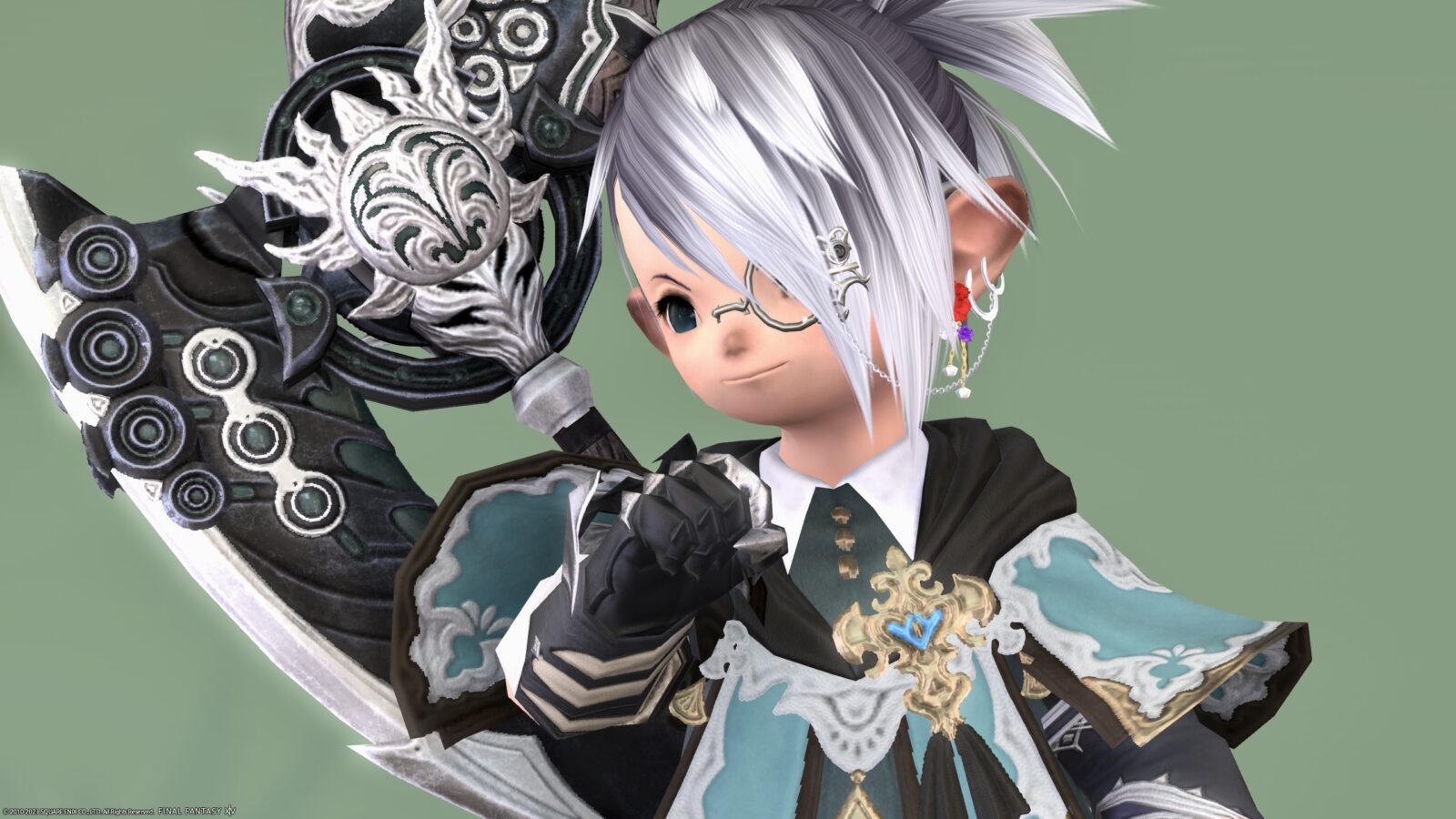 This is a record of my favorite Reaper Glamour.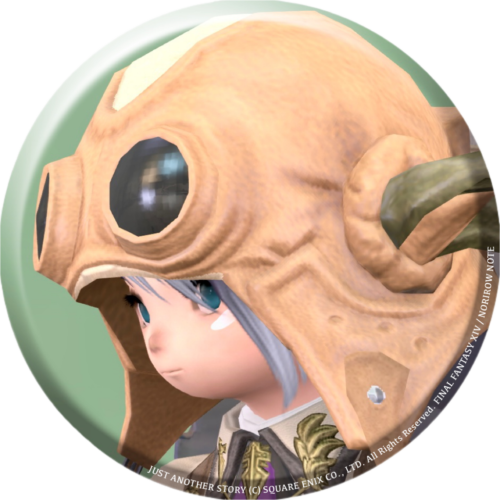 norirow
It's a Forest Sergeant image!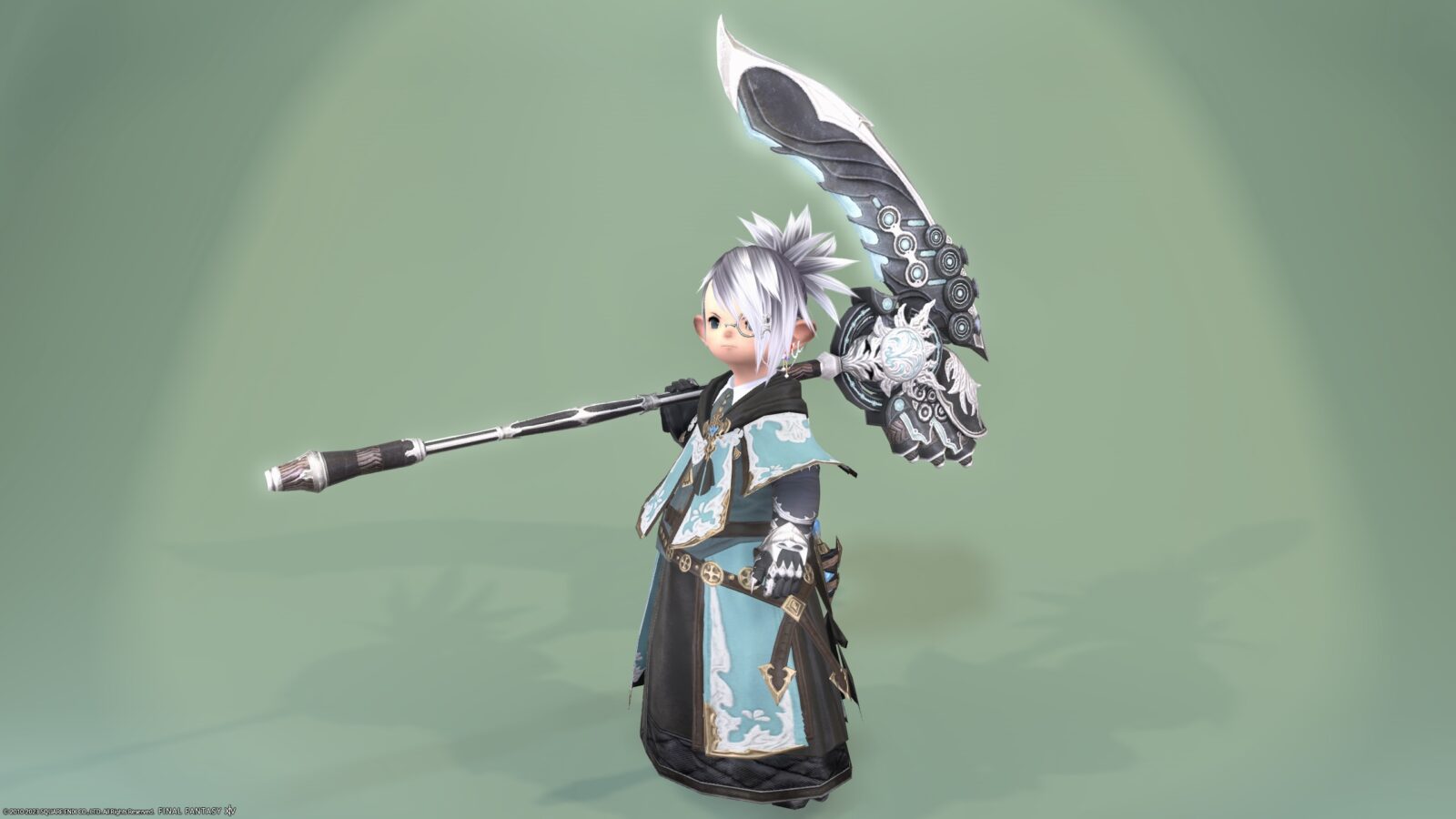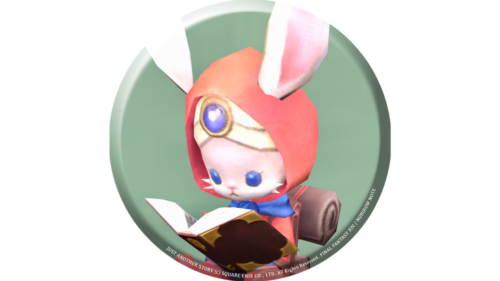 namingway
Coordination for this time
"Seneschal's Monocle" is dyed in snow white, and "Astral Silk Robe" is dyed in turquoise green.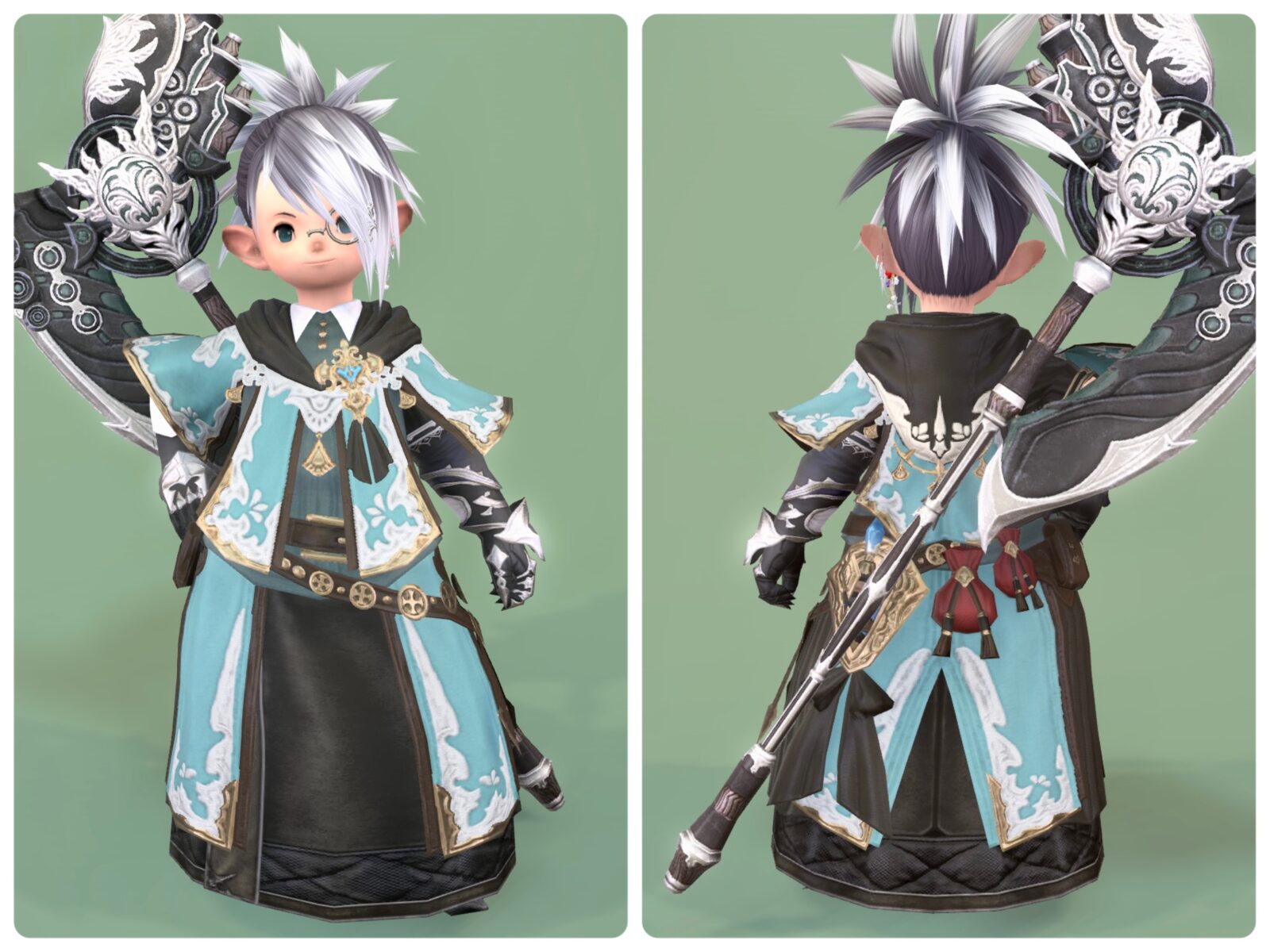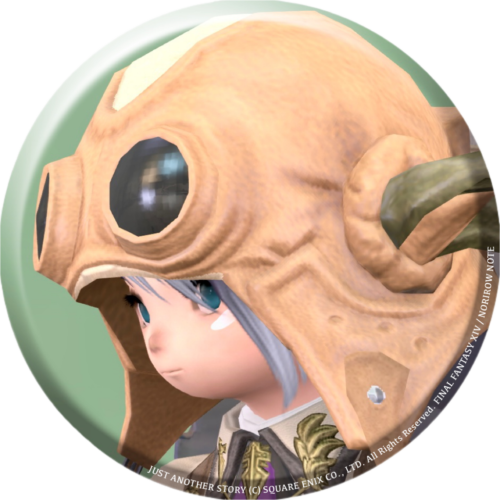 norirow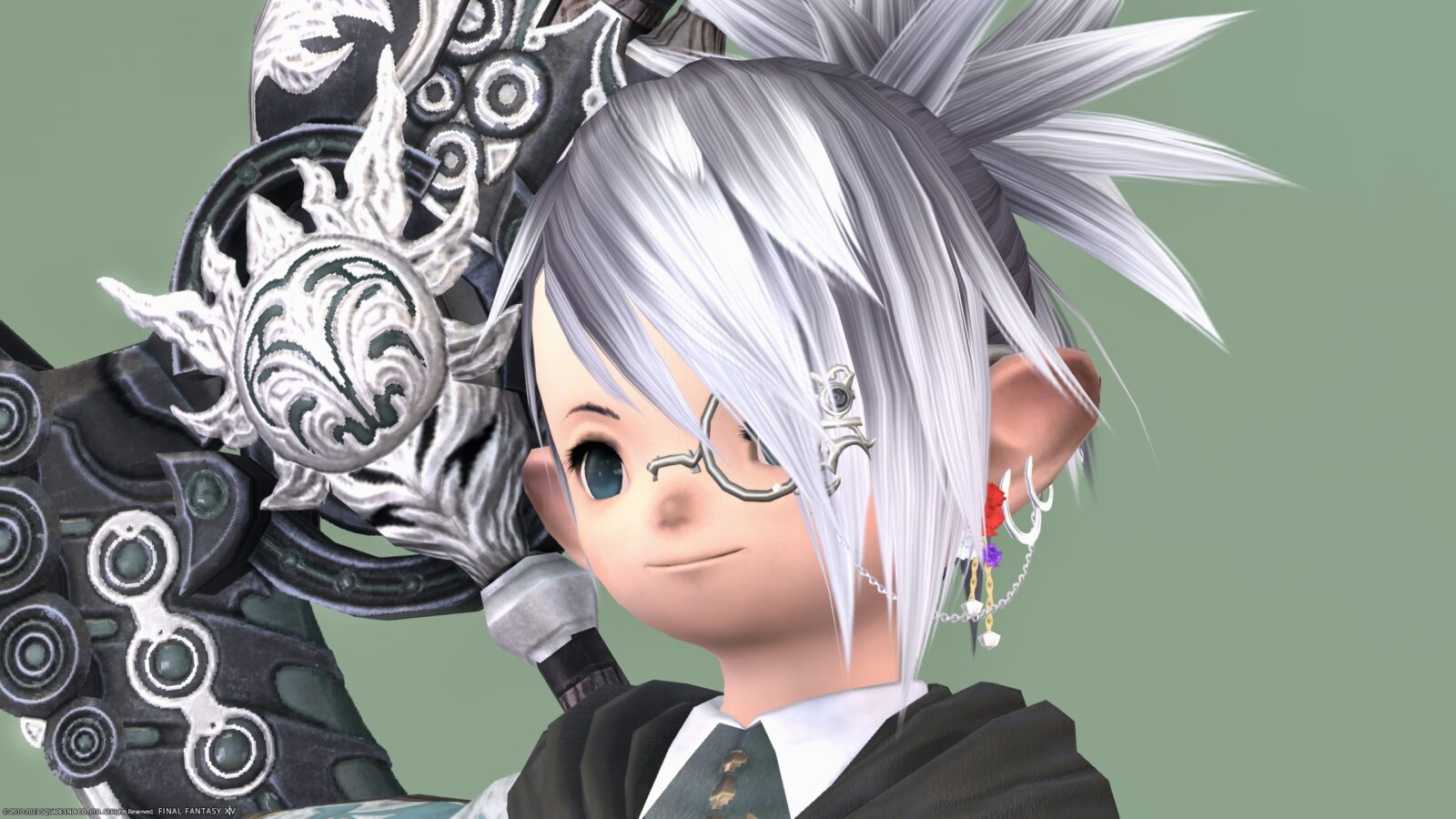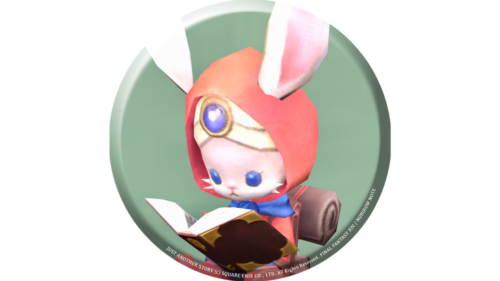 namingway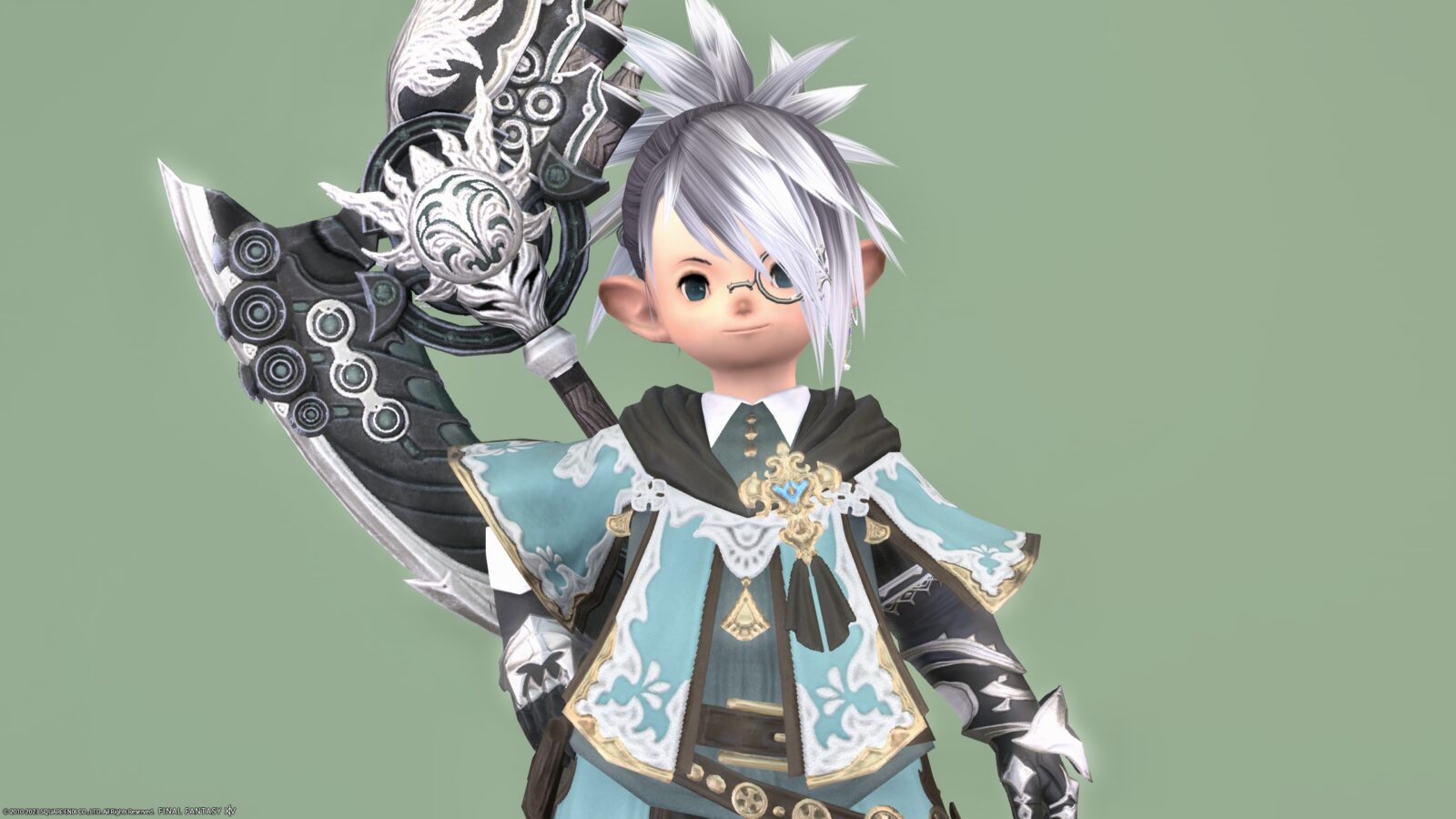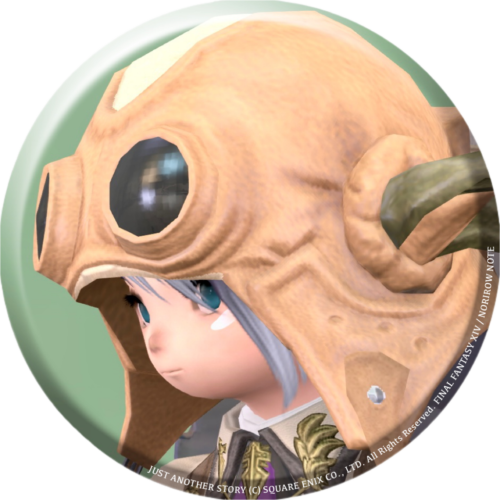 norirow
The body equipment "Astral Silk Robe" can be easily obtained on the market board, and is an excellent item that can be worn by all jobs from Lv1!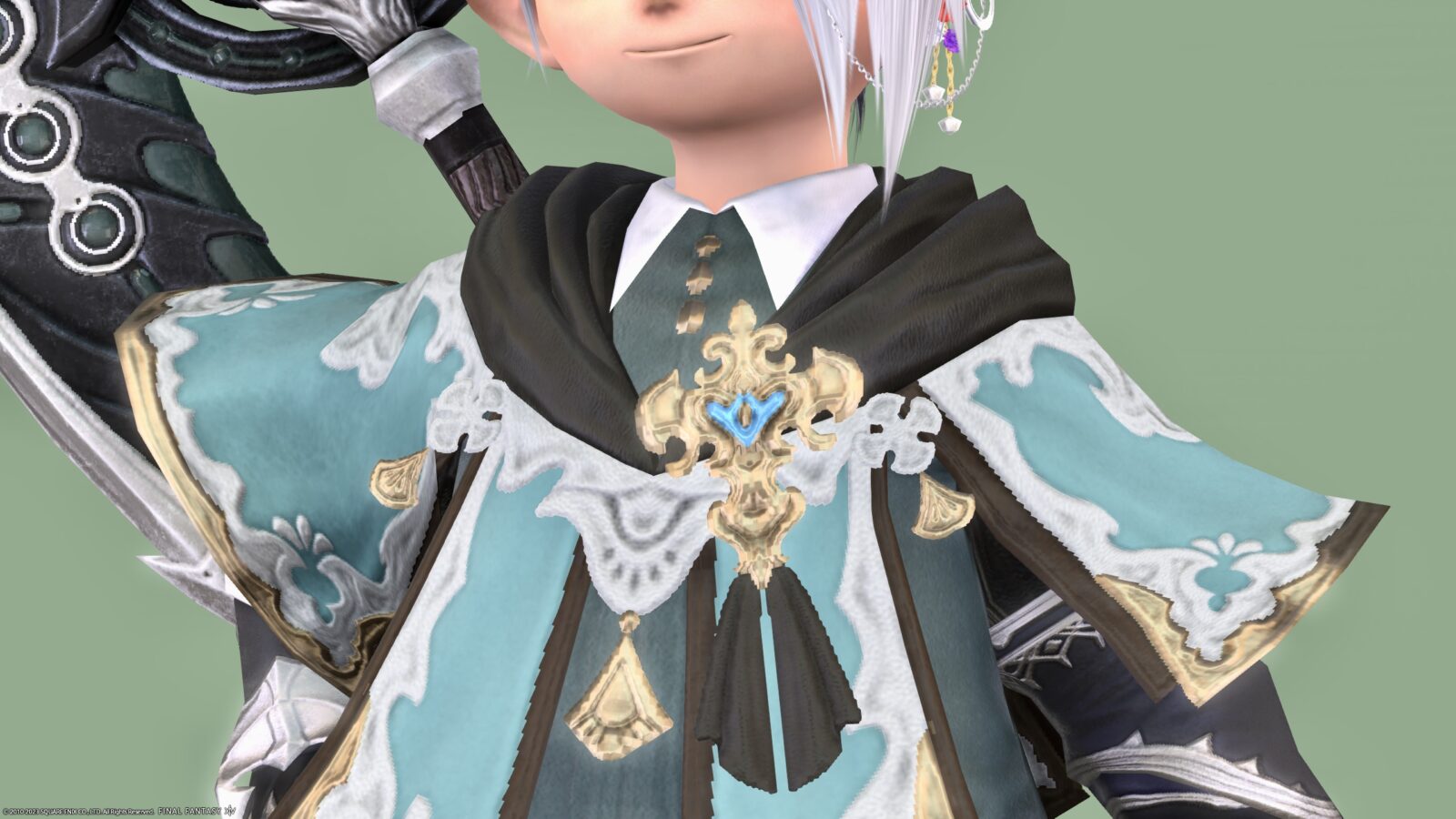 The inner shirt is also cute, and the bolero-style jacket worn over it has a noble design and is wonderful.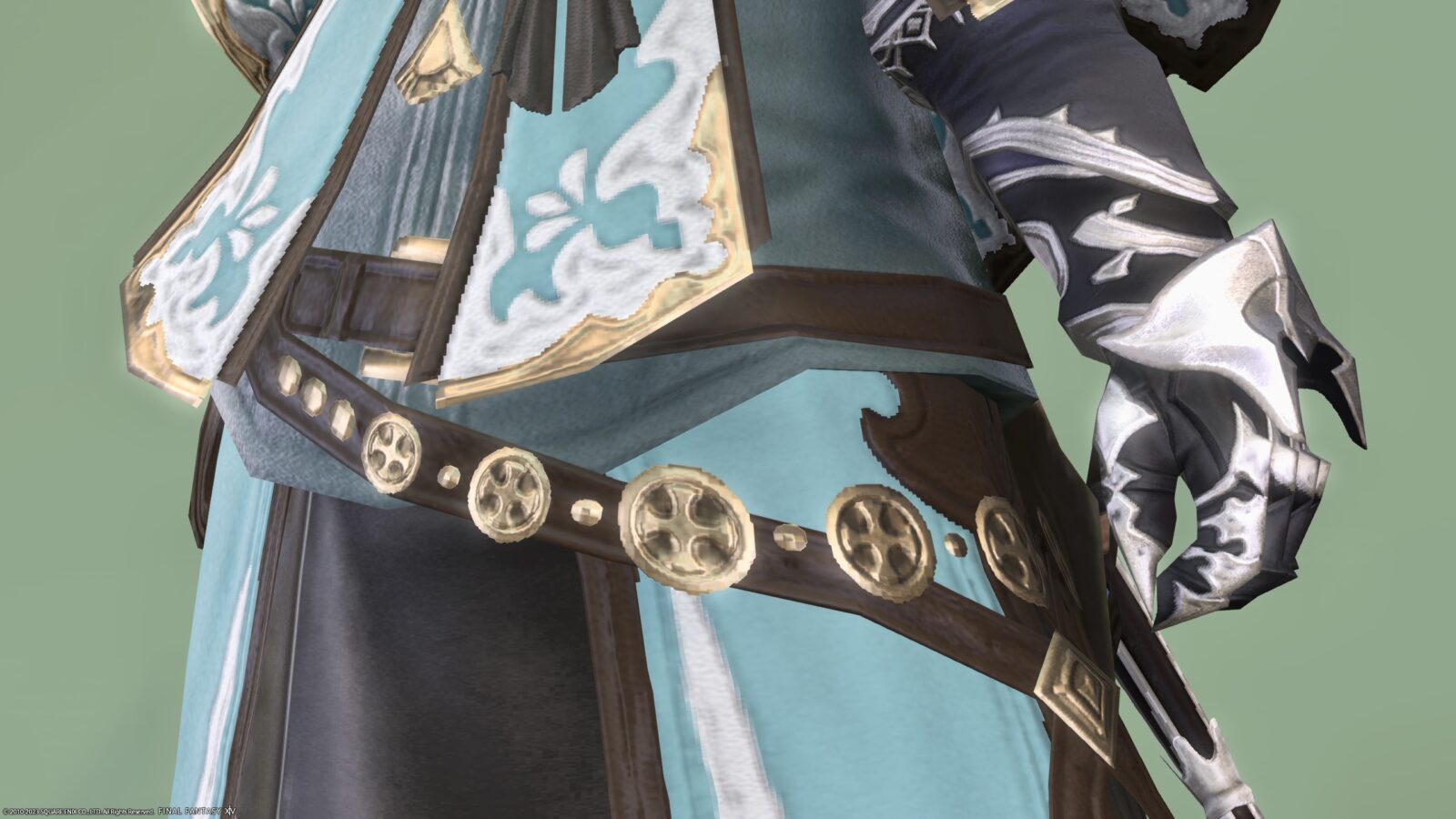 The "Manusya Gloves of Maiming" equipped on the arm has a stylish asymmetric design. The claws on these hands are sharp, and they come in handy for adding accents to neat and tidy costumes.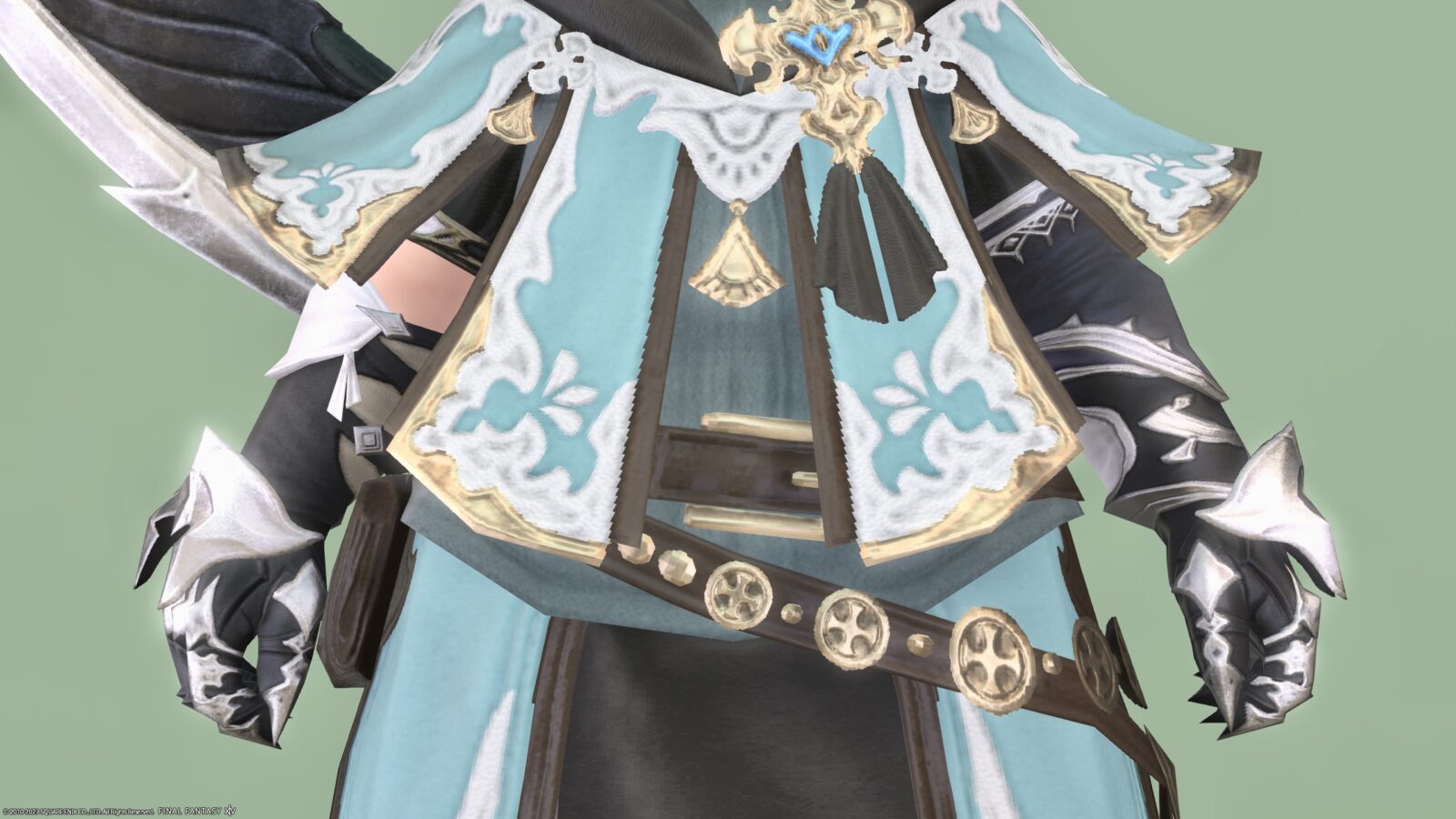 Is there a hood on the back?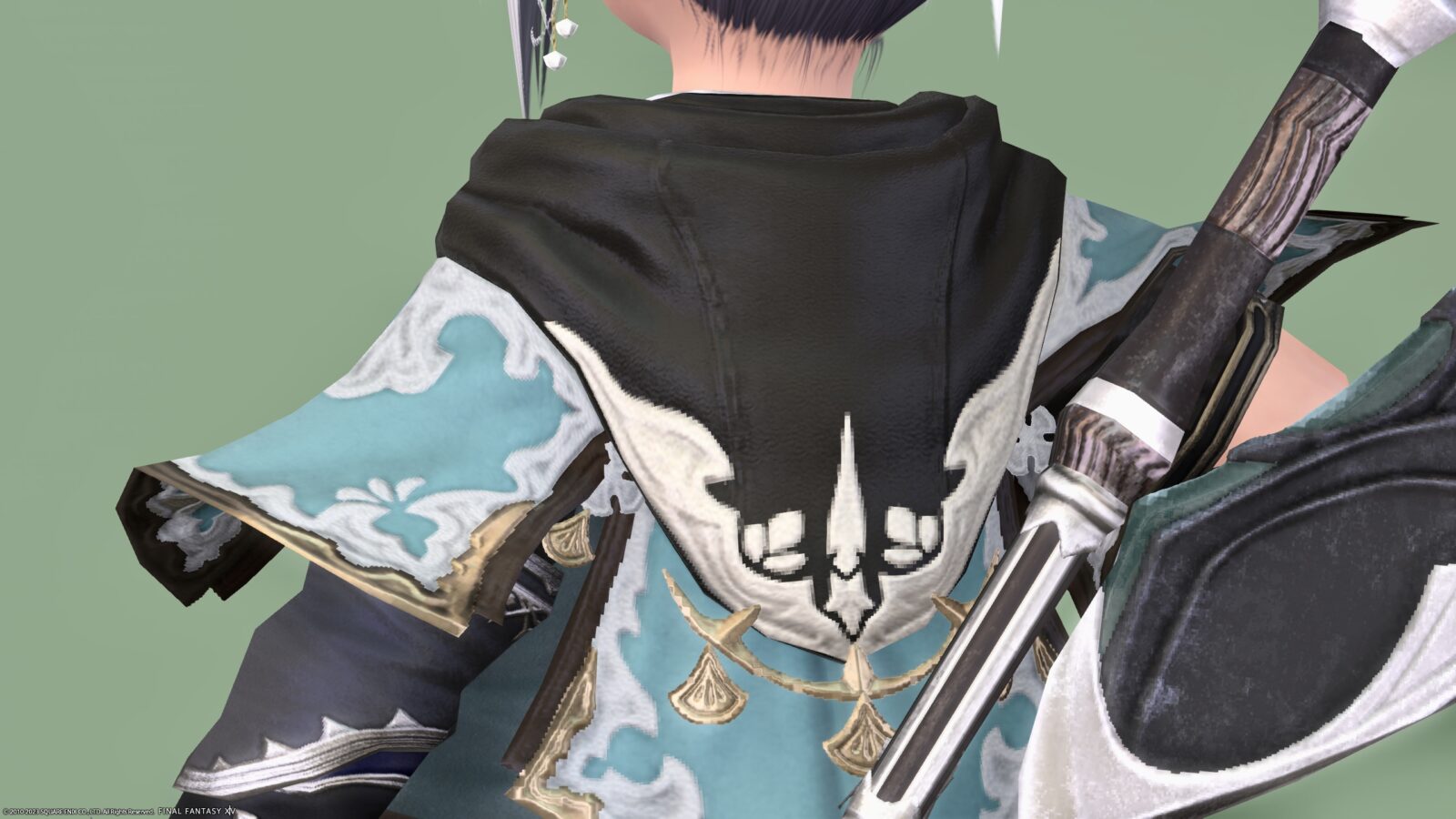 Various adventure tools are equipped around the waist. Is that holy water on my left hip?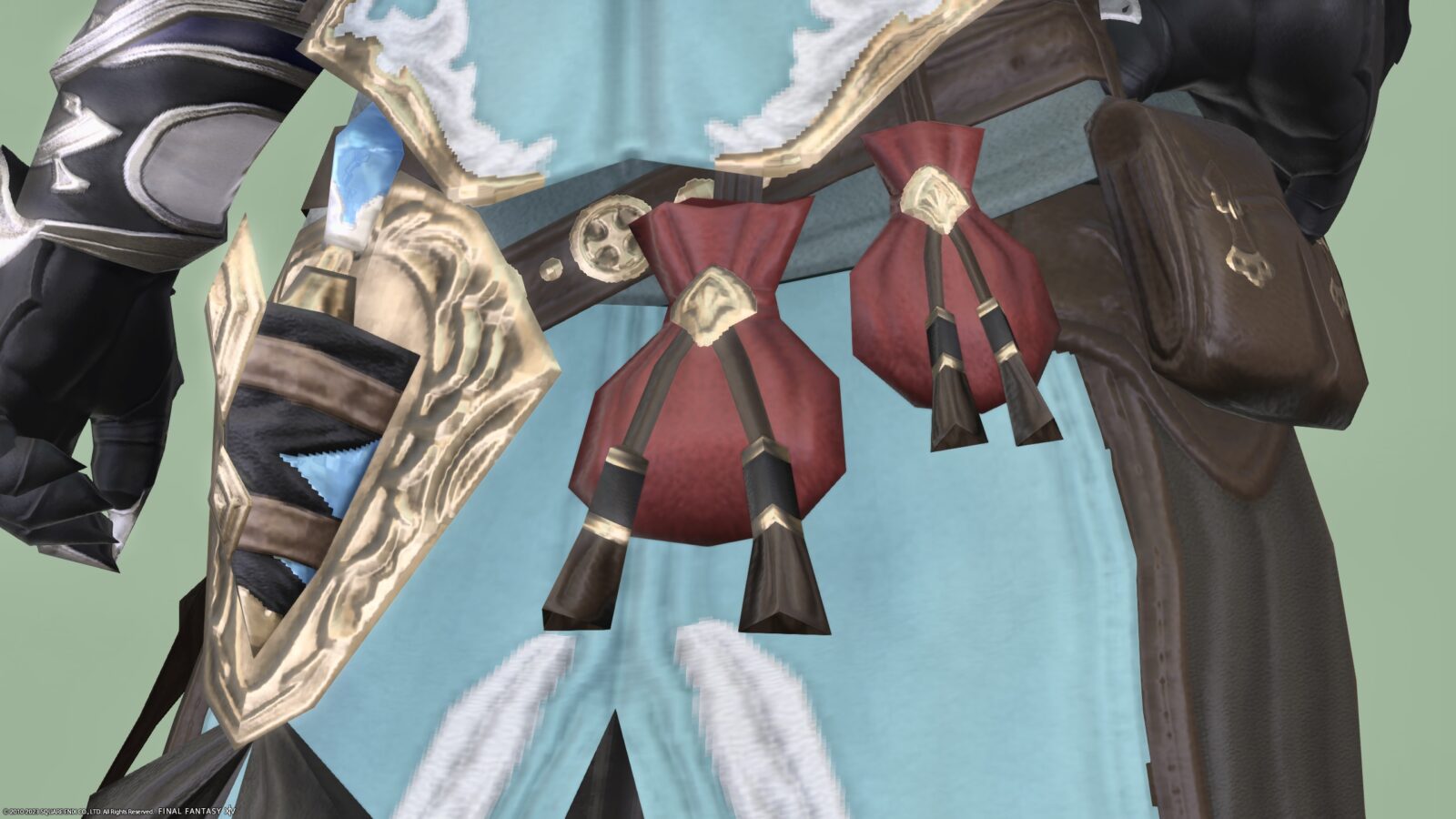 The leg equipment "Imperial Longkilt of Maiming" is like a skirt, but I'm glad that the inside is invisible!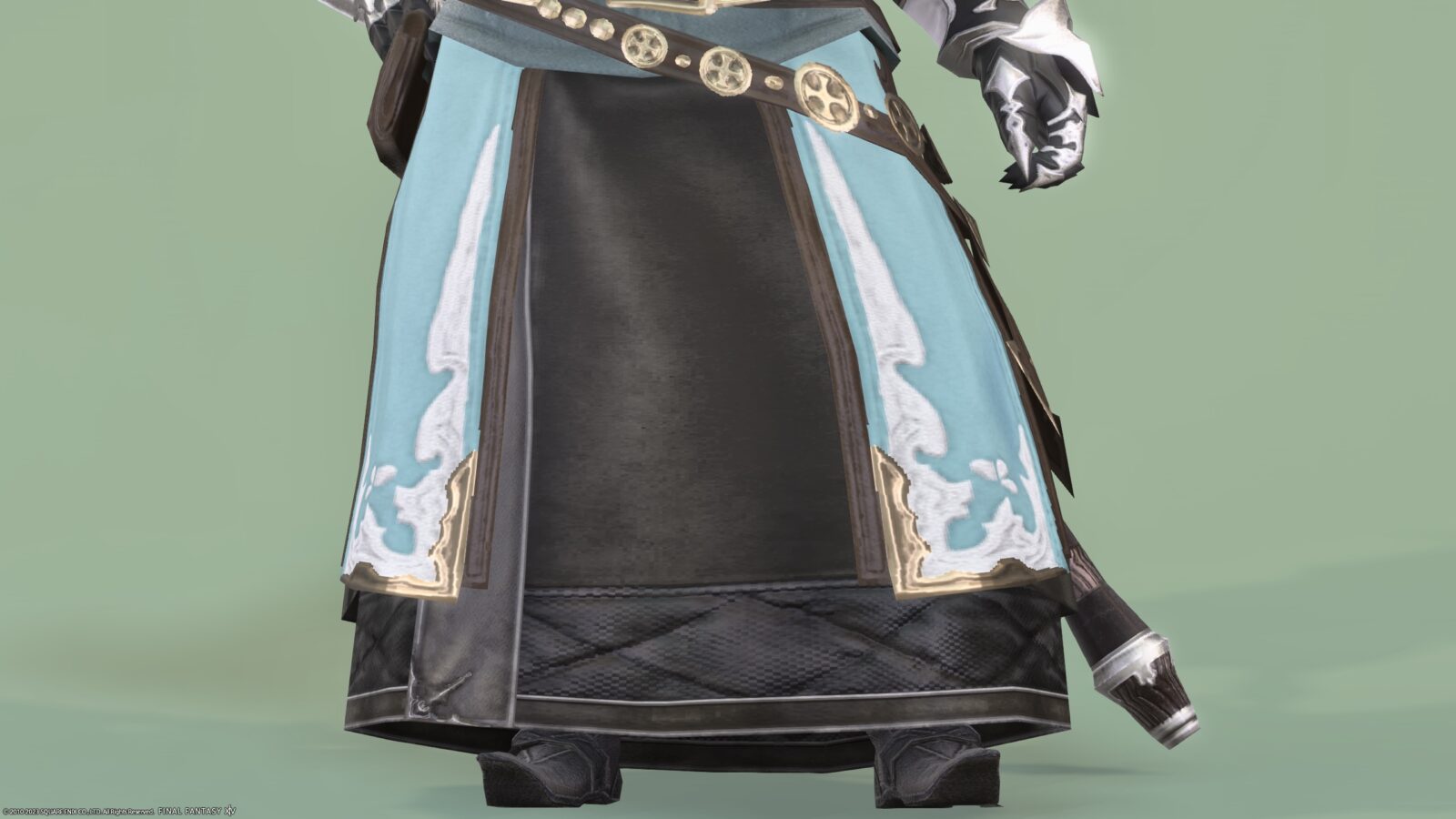 I added a little darkness with "Harvester's Boots" on the legs.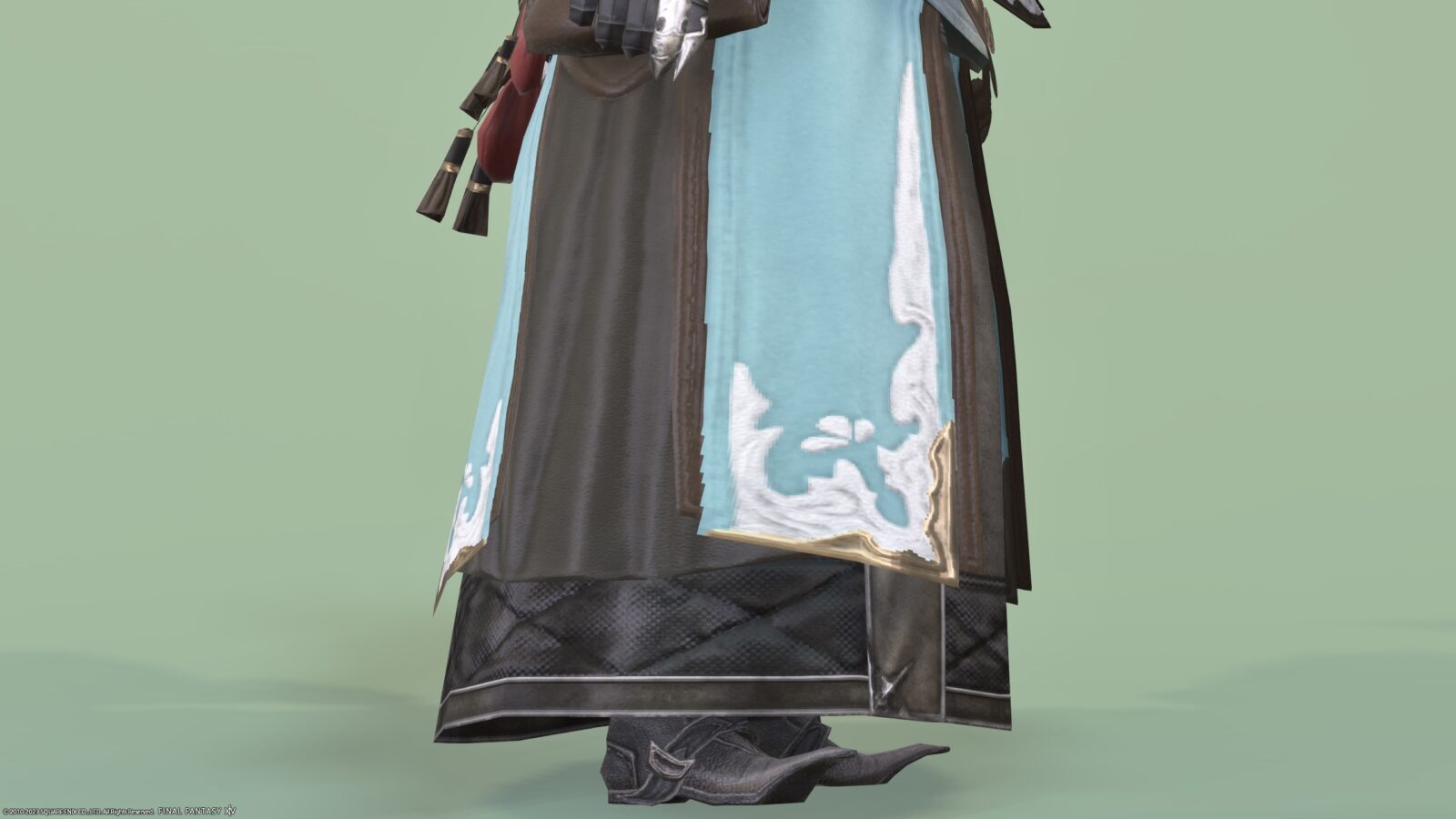 As a weapon, I have a very favorite "Omega Zaghnal" recently.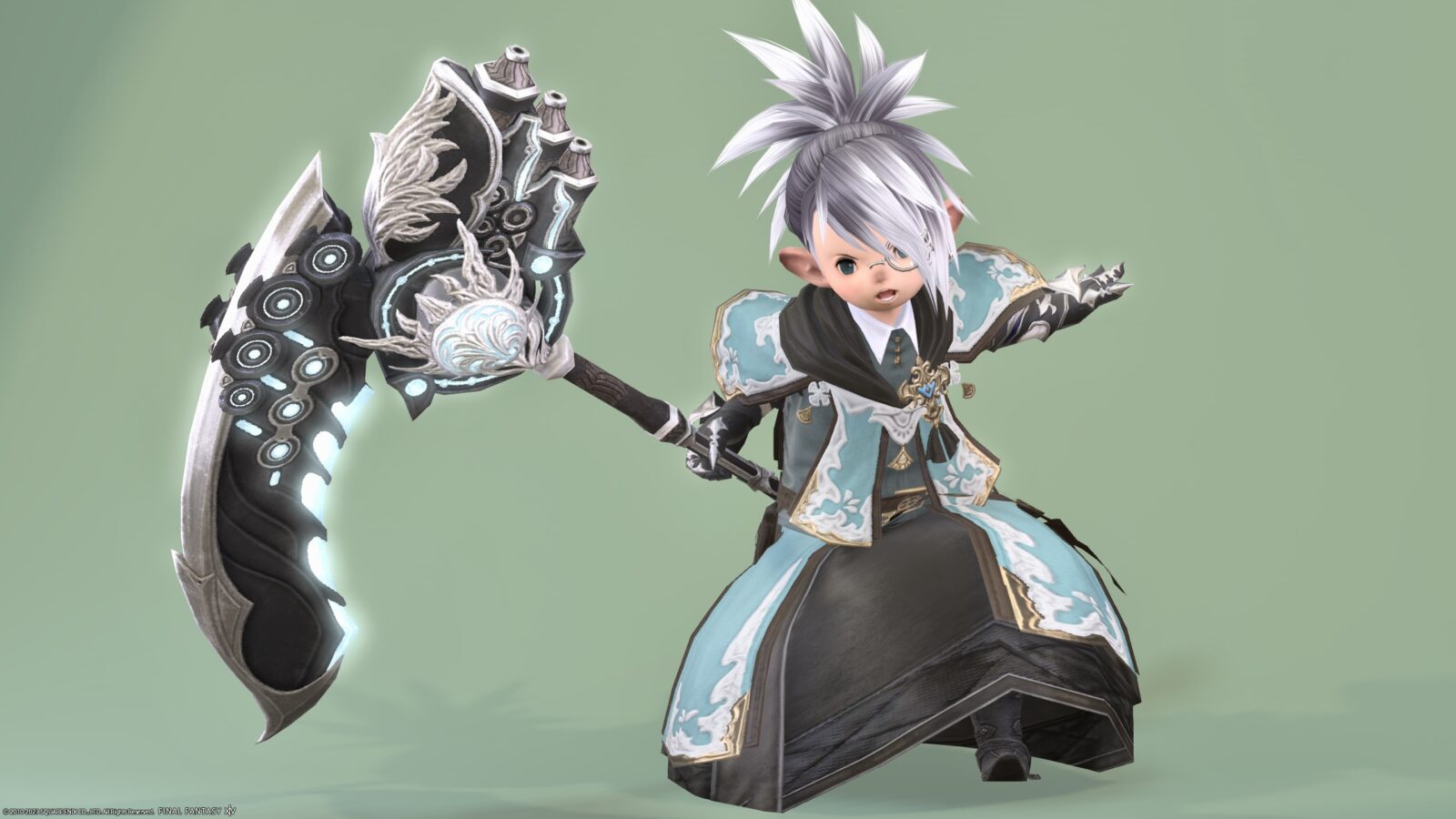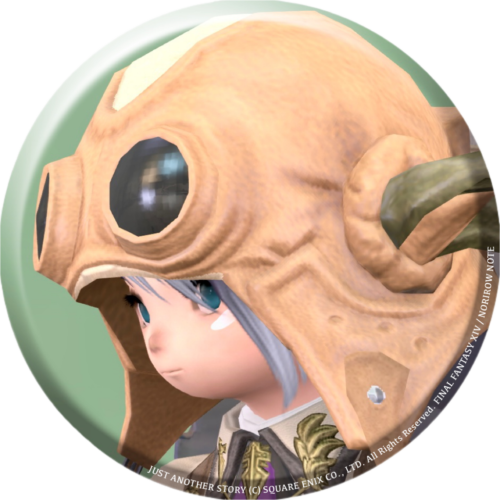 norirow
It's the completion of the Forest Sergeant!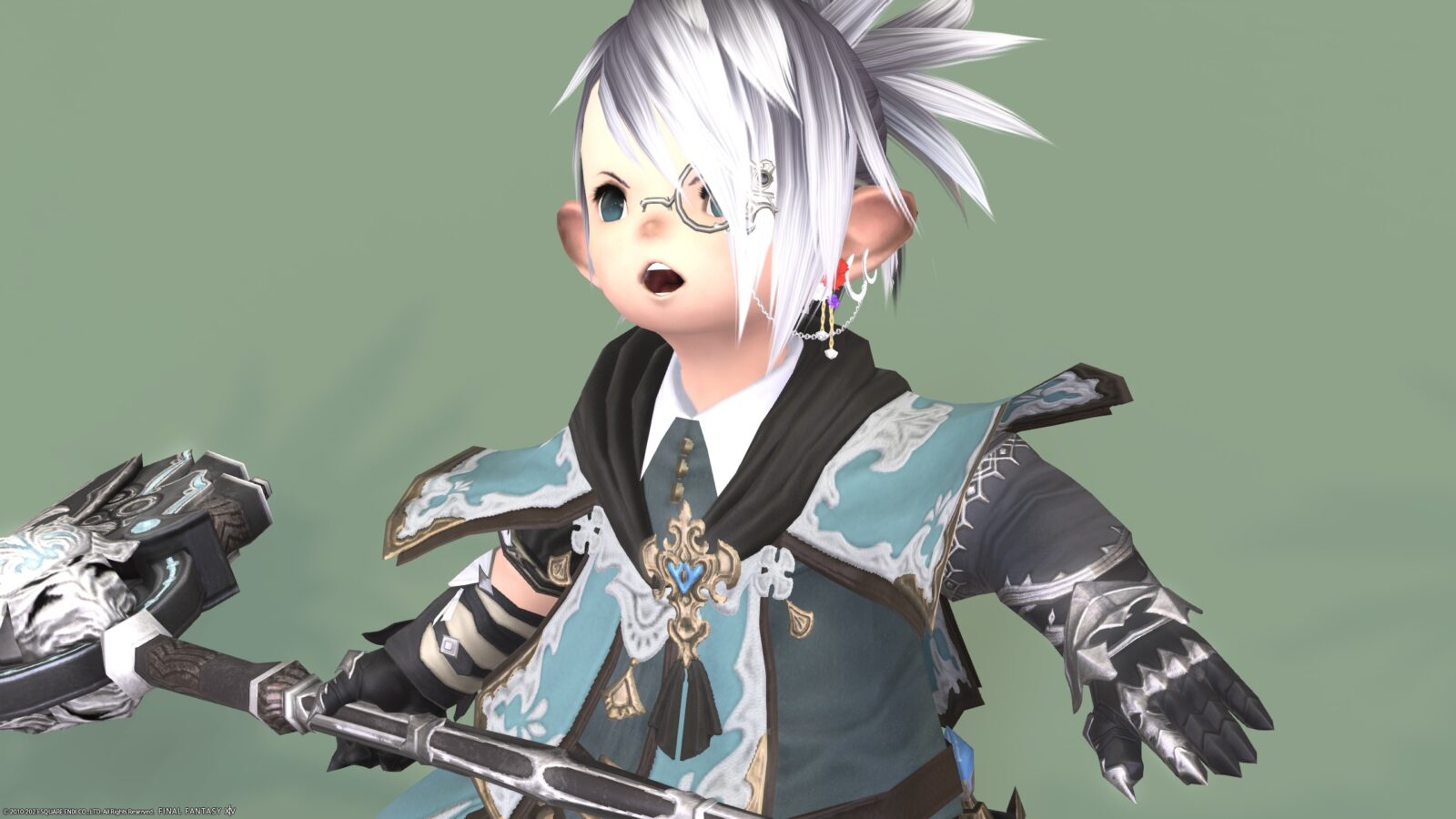 I don't really know what Forest Sergeant is, but well, it certainly has the image of being smart and strong.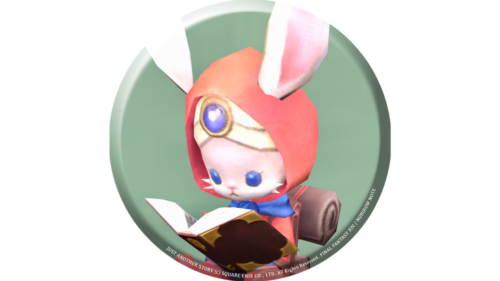 namingway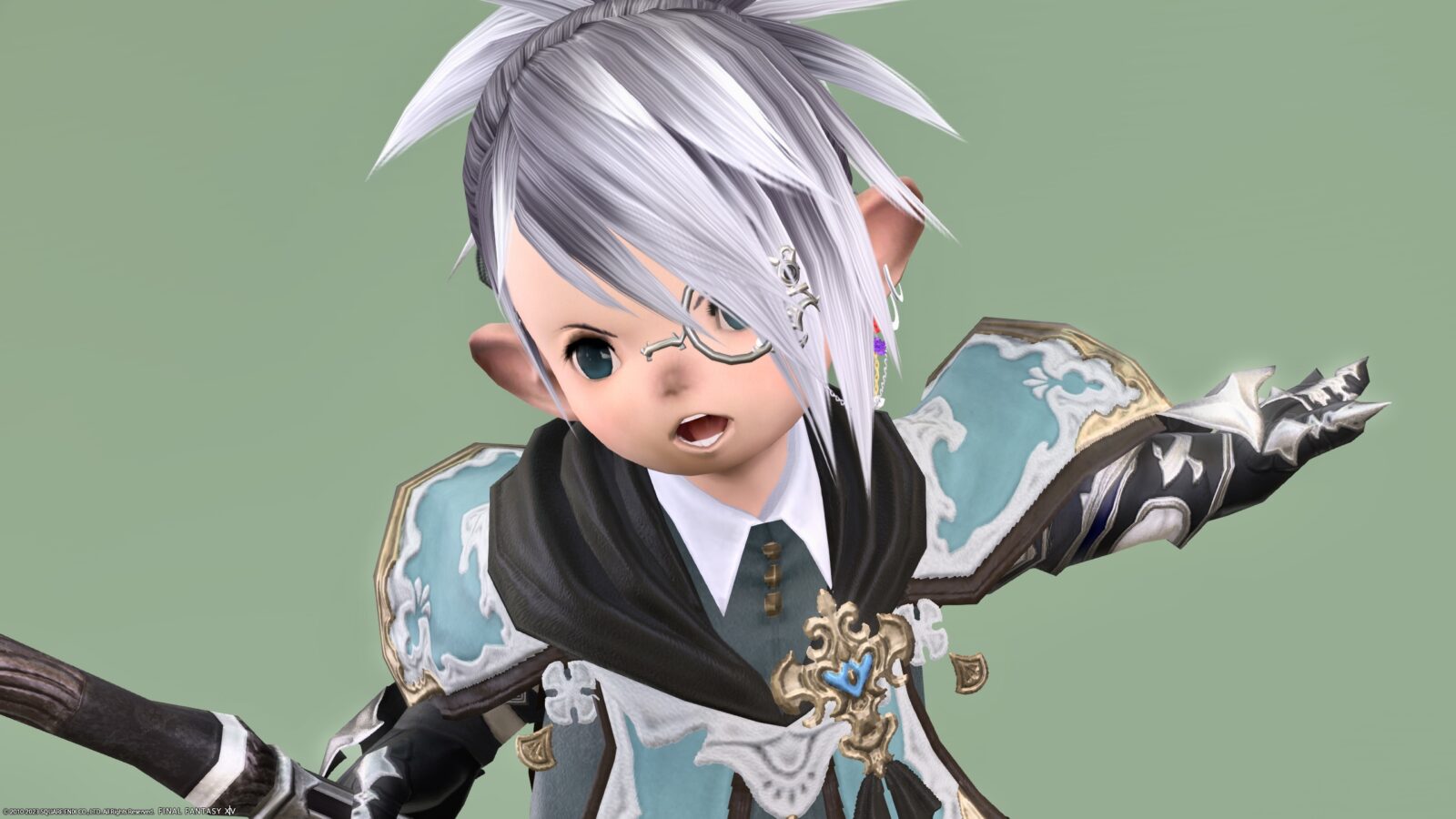 ▼ I recorded a video of the movement!
So, that's it for the record of my favorite Reaper Glamour!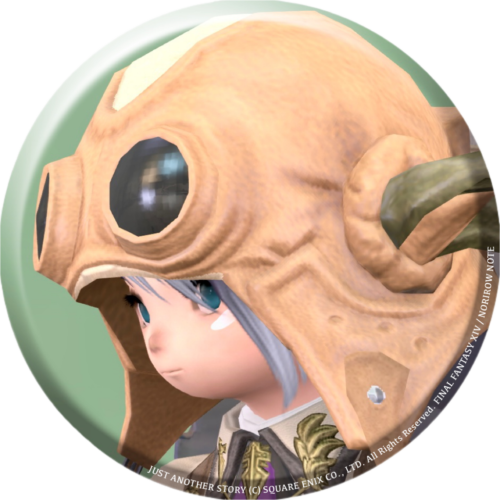 norirow
When my favorite Glamor is ready, my adventures become even more fun♪
♦♦♦
Related record